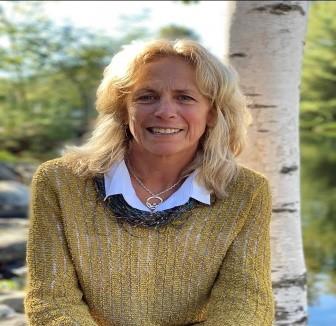 Dan McCarron (207) 838 2603 Pat Donahue (207) 730 2331 Gail Rizzo (207) 242 8119 Becky Dunbar (207) 462 3087 Amy Bernatchez (207) 314 2353 Linda Schultz (207) 215 9805 Joelle Pelletier (207) 242 9105 Stephanie Gardner (207) 592 5577 Martha Blackburn (207) 671 8520 Terry Spencer (207) 242 3366 Hannah Knudsen (207) 632 9062 Trisha Cheney (207) 716 6494 Brent Krizo (207) 649 0629 Angie Tarbox (207) 495 3700 VISIT OUR WEBSITE 221 Main Street, Belgrade Lakes, Maine 04918 www.belgradelakepoint.com (207) 495-3700
207-495-3700 www.belgradelakepoint.com 207-495-3700 www.belgradelakepoint.com 2 Beds $990,000 MLS 1542729 7 Fir Estates, Rome LONG POND 2 Baths 1,191 sq ft 0.45 Acres 400' $895,000 MLS 1543176 87 Echo Valley Estates, Rome WATSON POND 2.5 Baths 3,194 sq ft 1.2 Acres 200' COMMERCIAL PROPERTIESWATERFRONT PROPERTIES 3 Bed $1,350,000 MLS 1511841 3 Bath 3,800 sq ft 50 + Acres Farm To Table699 Anson Road, Starks 4 Beds $405,000 MLS 1542374 19 Foster Lane, Belgrade LONG POND 1 Bath 920 sq ft 0.60 Acres 168' Shared 699 Anson Road, Starks Commercial Investment $399,000 MLS 1511218 1 Acre Commercial kitchen 581 Maine Avenue, Farmingdale General Commercial $580,000 MLS 1433560 0.46 Acre Great Cash Flow
207-495-3700 www.belgradelakepoint.com 207-495-3700 www.belgradelakepoint.com WATERFRONT PROPERTIES 4 Beds $2,295,000 MLS 1533923 20 Sunset Shores Lane, Belgrade GREAT POND 4.5 Baths 3,800 sq ft 3.73 Acres 200' 4 Beds $445,000 MLS 1543103 78 Hinckley Cove Road, Mercer NORTH POND 1 Bath 1,144 sq ft 2.2 Acres 190' 0 Augusta Road, Rome 3 Acres SOIL TESTED ABUTS KENNEBEC HIGHLANDS CONSERVATION $39,900 MLS 1495949 Coming Soon MLS 30 Clearview Avenue, Waterville 1.03 Acres $74,999 MLS 1532202 NEW PRICE MAP7 LOT 90 RANGLEY 4 Beds $2,950,000 RANGELEY LAKES 3 Baths 3,022 sqft 25.4 ac. 2,175' MLS 1532676
207-495-3700 www.belgradelakepoint.com 207-495-3700 www.belgradelakepoint.com WATERFRONT PROPERTIES RESIDENTAIL HOMES 3 Bed $362,000 MLS 15414075 3 Bath 2,337sqft 0.29 ac. 28 Cherry Hill Terrace WATERVILLE 3 Beds $445,000 MLS 1542852 2 Baths 2,377 sqft 1.11 ac. 145 West Road BELGRADE 3 Bed $299,000 MLS 1532863 1 Bath 1,040 sqft 0.37 ac. 1005 Poplar Stream Road Carrabassett Valley NEW PRICE MLS 1531720 2 Beds $450,000 1 Baths 639 sqft 0.46 ac. 135' NORTH POND16 Brookside Lane, Mercer 2 Bed $349,000 MLS 1541198 519 Brickett Point Estates, Oakland EAST POND 1 Bath 1,056 sq ft 4.64 Acres 515' Shared 112 Buker Road, Litchfield 5 Bed $2,250,000 MLS 1537650 BUKER POND 3 Bath 4,150 sqft 2.5 ac. 653'
207-495-3700 www.belgradelakepoint.com 207-495-3700 www.belgradelakepoint.com WATERFRONT PROPERTIES WATERFRONT LAND MLS 1544785 54 Cedar Camp Road, Belgrade GREAT POND 2 Beds $470,000 1 Bath 683 SqFt 11.9 Acres 490' Shared $119,000 MLS 1543491 BELGRADE STREAMM4L28C MANCHESTER ROAD, BELGRADE 13.89 Acres 1,420' $474,000 MLS 1534636 DESERT POND 2 Bath 1,000 sq ft 11.74 Acres 800' 46 Brook Trout Lane, Mount Vernon $749,900 MLS 1532062 357 Dunn Road, Belgrade LONG POND 3 Bath 2,121 sq ft 6.96 Acres 245' SOLD MLS LOVEJOY PONDLOVEJOY SHORES, FAYETTE SOLD MLS MESSALONSKEE LAKESIDNEY
207-495-3700 www.belgradelakepoint.com 207-495-3700 www.belgradelakepoint.com WATERFRONT LAND WATERFRONT PROPERTIES $195,000 MLS 1517149 TBD River Road, Benton KENNEBEC RIVER 14 Acres 857' MLS 23 Hoyt Island, Belgrade GREAT POND 7.56 Acres $199,000 MLS 1532061 NEW PRICE 2 Bed $619,000 MLS 1535771 101 Woodland Road, Winthrop BERRY POND 1 Bath 630 sq ft 0.87 Acres 368' 4 Beds $399,900 MLS 1536740 437 Belgrade Road, Mount Vernon Doloff Pond 3 Bath 2,412 sq ft 20.14 Acres 500' 4 Bed SOLD MLS 1535771 Smithfield East Pond 3 Bath 4,911 sq ft 2.53 Acres 201'
207-495-3700 www.belgradelakepoint.com 495-3700 www.belgradelakepoint.com WATERFRONT LAND RESIDENTIAL HOMES 3 Beds $689,000 MLS 1537690 191 Howard Lane Farmington 2.5 Bath 3,049 sqft 28 ac. 3 Beds $199,900 MLS 1543291 14 Greenville Street Hallowell 2 Baths 1,280 sqft 0.16 ac. 3 Bed $235,000 MLS 1538546 53 Heath Street Oakland 1.5 Bath 1,908 sqft 0.2 ac. $610,000 MLS 1543045 PARKER POND0 Seavey Corner Road, Vienna 10.36 Acres 2,000' $74,500 MLS 1536640 M17 L1-7, 1-8 Beaver Brook Estates, Rome LONG POND 2.57 Acres 100' U1 71 & 85 Lovejoy Shores, Fayette LOVEJOY POND 0.93 500' Shared
and
knowledgeable, flexible, and very accommodating to work with. Not to mention that the process was actually fun!"
"Trish was a great partner for us in our Belgrade Lakes region purchase. She managed the contracting and closing process diligently, going above and beyond wherever possible. I recommend Trish and Lakepoint Real Estate without reservation."
"Looking for a real estate agent in the Belgrade Lakes? Look no further - Amy Bernatchez is one of the best! We had a year round residence and a seasonal guest cottage on McGrath Pond. We listed both with Amy and had multiple offers within the first days on the market – all above the listing price! Amy is a master at staging homes; she could have easily had a second successful career as an interior decorator. She simply knows what looks good, how to work with what you have and how to market it for the best results!
Amy is diligent, hardworking, does her homework and possesses great interpersonal skills. Selling a home can be a stressful time – Amy made it fun. It is obvious that Amy enjoys her role as a real estate agent = and it shows with her excellent results. I would highly recommend Amy Bernatchez to anyone who is interested in selling or buying in the Belgrade Lakes region."
"When we decided to sell our property on Great Pond, there was no question that we would select Stephanie as our listing agent. We have known her personally and professionally for over 10 years. Throughout that time, her knowledge of Belgrade Lakes, professionalism and communication have always been excellent. Since we live so far away, we needed someone we could trust to manage the sale from start to finish while keeping us in the loop. Stephanie lived up to our expectations and made the transaction simple for us.
We would recommend Stephanie to anyone in need of a buying or listing agent in the Belgrade Lake area without reservation."
'I had a very positive experience working with Becky Dunbar on the sale of my property. She was the broker for the seller when I purchased the camp in 1992. I had a positive experience with her then so I contacted her when I was now selling the property. I was satisfied with all aspects of this transaction."
207-495-3700 www.belgradelakepoint.com 207-495-3700 www.belgradelakepoint.com RESIDENTIAL HOMES What people are saying…... 3 Bed $650,000 MLS 1532394 308 Point Road Belgrade 2 Bath 2,200 sq ft 39 Acres 3 Bed 33 Boothby Street Farmingdale 1 Bath 1,900 sq ft 3 Acres "Brent was a wealth of information about the Village, the numerous lakes in the area, real estate regulations, and what life was like in Maine. I can highly recommend Brent, he went above and beyond in helping me to figure out what I wanted
find my Maine home. He is
3 Beds $225,000 MLS 1544735 136 Goodhue Road Sidney 1 Baths 864 SqFt 0.92 Acres
207-495-3700 www.belgradelakepoint.com 207-495-3700 www.belgradelakepoint.com RESIDENTIAL 4 Bed $399,999 MLS 1536742 3 Bath 3,163 sq ft 2.64 Acres Belgrade234 Augusta Road 3 Bed $379,000 MLS 1541620 2 Bath 1,169 sq ft 0.60 Acres 91 Garland Lane West Gardiner 3 Bed $339,000 MLS 1544796 385 Pond Road Manchester 1.5 Bath 1,236 sq ft 2 Acres New Price New Price NOTES
"Our experience with Amy was one of the very best experiences we have ever had in our many experiences in buying real estate. She was very knowledgeable, answered the phone every time we called no matter how trivial, and her research and customer service was just phenomenal. By the end of our experience, we were all friends, and will continue this friendship for a long time. Thank you Amy, you are the REAL DEAL!"
"Trisha was professional and thorough with communication throughout the transaction of the sale of our home. The photos and presentation of the property were outstanding and her support in gaining the closing price that we wanted was awesome. We would highly recommend Trisha and will work with her again for future sales or purchases."
"Stephanie, I was more than satisfied with your representation of myself on the sale of the log cabin property! You gave me very good advice, followed through and always answered all my questions in a timely manner. Thanks to you and my attorney and surveyor, we were able to get the complicated sale done to my satisfaction and the buyer's."
"Joelle was outstanding during the whole process that went very smoothly. We would highly recommend her for any real estate transactions in the future."
"I definitely would refer friends and family Becky Dunbar. I chose Lakepoint as I had the prior relationship with Becky. Becky sold the property within a day of it being listed. Superb work on her part. She was professional throughout and was very responsive."
"I enthusiastically recommend Lakepoint Real Estate and Pat Donahue to anyone interested in buying or selling lakefront property. I have already recommended your agency to a potential seller."
"When we were vacationing last September we noticed the property in the village for sale. We worked mostly Gail Rizzo. Having worked in real estate myself for many years in Rhode Island, I knew how things went with sellers, buyers, inspections, etc. This by far was the easiest transaction ever! "
"As first time homebuyers Terry put us at ease during the entire process, especially at all of our showings and throughout escrow. She not only focused on what we were looking for that met both our wants and our needs, but she also went above and beyond by offering advice and help whenever it was needed whether it was during showings or negotiations. Terry made sure we were making informed and well thought out decisions which was extremely thoughtful since this was our first time going through the house buying process. "
207-495-3700 www.belgradelakepoint.com 207-495-3700 www.belgradelakepoint.com Getting to know the lakes…... What people are saying……..