bay-magazine.com 1 LEISURE • LIFESTYLE baymagazine FALL 2022
2 BAY MAGAZINE FALL 2022 Designing your dream home has never been easier! Call 609.597.6999 or visit waltershomes.com AofLegacyHomeBuilding For more than 50 years, Walters has been delivering quality homes on the Jersey Shore that meet the highest standards. We build homes tailored to suit your preferences and budget, using the latest technology and energy efficiency. Our architectural services come at no additional cost, saving you time and money in the long run. Architecture. Custom Homes. Realty. Walters Architecture, LLC. - Lic # N.J. AI19884 880 Mill Creek Road, Manahawkin, NJ 08050 2000 Route 35 N., Ortley Beach, NJ 08751 waltershomes.com
New
bay-magazine.com 3
Information
Look for high performance homes built to EPA's ENERGY STAR Homes or DOE's Zero Energy Ready Home Programs. Jersey's Clean Energy Program™ is brought to you by the New Jersey Board of Public Utilities and does not endorse any one particular builder. can be found at NJCleanEnergy.com.
4 BAY MAGAZINE FALL 2022 Modern Beach House Let's TheVisionPlayAccomplishedHistoryofOskar Huber Furniture & Design Shore Environment Ask the Decorator The Door to Outdoor Living HowCustomitall SomethingTransformingMarco-NutrientsBeganLBIoldBecome something New 17 3024 36 706258524842 75 80 Open ContentsHouse Photo by Michael Spark
Our bones and joints are the foundation of every movement. And at Hackensack Meridian Health, we're ready for every knee, hip, shoulder, spine and anything else that can crunch and crack. With a top orthopedic team, innovative and minimally invasive procedures and a will that never breaks, we're ready to get everyone back on their feet. To learn more visit HackensackMeridianHealth.org/Ready. WEKNEESBACK,YOURGOTHIPS, & SHOULDERS,TOO.
Contents Harvesters of The Sea112 Feature HealthyStoryLiving Hackensack Meridian Southern Ocean Medical Center 50th Anniversary The Fun 5HydrationWorkoutTipsforAvoiding Dry Skin Get the Look Shoulder Season102989490106 Weddings 134126 136 152148144 Wedding Bliss Timeless Centerpiece To Have and To Hold A Conversation with your Jeweler Wedding Bliss Expo Letting Love Flow Down the Aisle and Beyond Photo by Britton Spark
12001 Long Beach Blvd Haven Beach, NJ 08008 (609) 492-1277 | ganderson.com Buy. Sell. Rent. view our sale listings >>
8 BAY MAGAZINE FALL 2022 Contents Feed Your Mind From Naples, with Love The Cheese Shoppe Feed Your Mind 159 180174 Did you Know? 232226224218216212210 Explore LBI Salt LetsTinyMarshIslandsgoFlya Kite Project Terrapin Who you Gonna Call Surfs Up! Off Season234 Off Season Warms the Heart Falling in Love with Fall Yoga, Art and Change206194186 Art
by
Photo Charles
Gravener
HOTELLBI.COM | @HOTELLBI Hotel LBI offers the charm of a summer home paired with world class amenities. Relax in your well-appointed room, enjoy a cocktail and watch the sunset on the rooftop, or escape for a day of fun in the sun on our majestic island. Hotel, WeddingsDining,&More Ann Coen Photography Ann Coen Photography Joe Ticknow Photography
10 BAY MAGAZINE FALL 2022 LEISURE & info@bay-mag.combay-magazine.comMAGAZINELIFESTYLE baymagazine ADVERTISING | SUBMISSIONS | GENERAL INQUIRES baymagazine baymagazine CO-FOUNDER |PUBLISHERCHAIRMAN GARY HENDERSON CO-FOUNDER | EDITORIAL CREATIVE DIRECTOR FARRELL DUNLEAVY VP OPERATIONS LUELLEN HENDERSON CONCEPT & STYLING WEDDINGS JEANNE COON-BOGATH BOGATH WEDDINGS AND EVENTS CONTRIBUTING PHOTOGRAPHERS MICHAEL JOHN MURPHY JOHNMICHAELMARTINELLISPARKROBINCHASE CONTRIBUTING WRITERS LISA DENISESIMEKPETTISUSANFIELD JENNASUSANCOWPERTHWAITESARAHHODGSONCAROLYNMIJALELAINESISKOPEGREYNOLDSKATIEHOODVONBRACHELMATTBURTONKATIERIBSAMTHOMSWEENEY info@bay-mag.comGENERALSUBMISSIONSADVERTISINGINQUIRES For a digital copy of bay magazine visit our website at www.bay-magazine.com All rights reserved. No part of this periodical may be reproduced without express permission of the publisher. The opinions expressed by writers commissioned for articles published by bay magazine are not necessarily those of the magazine. Copyright © 2022 LBI Publishing Inc. bay WeddingFeedOpenmagazineHouseMagazineyourmindcookbook™BlissExpo™ The Bookbay-magazine.com
bay-magazine.com 11 THE EXPERTISE YOU WANT. THE CUSTOMER SERVICE YOU NEED. WOODHAVENLUMBER.COM CABINETRY CLOSETS FLOORING WINDOWS DOORS MANAHAWKIN 609-597-1118 ADDITIONAL LOCATIONS: LAKEWOOD, POINT PLEASANT BEACH, SHREWSBURY**Kitchen&ClosetDesignCenteronly Kitchen Design by Woodhaven Kitchen & Design Center for Ted Fluehr Jr. Custom Homes Designer: Yasmin Deren Photographer: John Martinelli THE EXPERTISE YOU WANT. THE CUSTOMER SERVICE YOU NEED.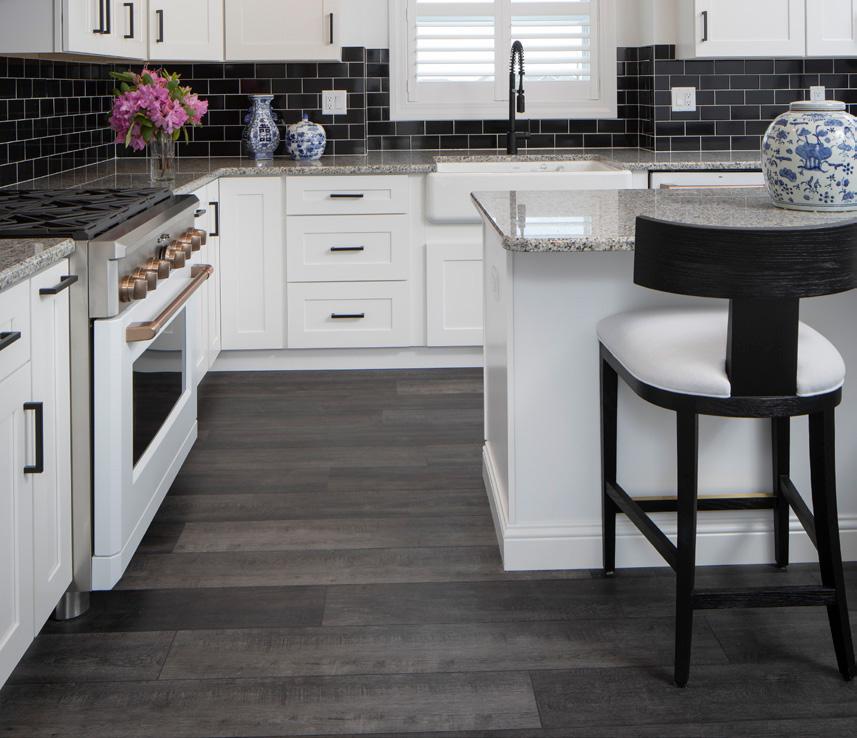 Photo by Michael John Murphy
Photo by Rutger Hagan
Photo by Britton Spark
12 BAY MAGAZINE FALL 2022 FOUNDERS NOTE
The Founders
The sun has set on another wonderful summer on Long Beach Island. If it is even possible, this summer has felt like the busiest one yet—from new homes being built to new restaurants and bou tiques opening to new visitors from a wider array of license plates than ever before coming onto the island. Thankfully, no matter what is going on in the world beyond the bridge, somehow our little barrier island keeps pushing forward. We've had the St. Francis Community Center cele brate its 50th year of service to the community, and Oskar Huber Furniture & Design proving that with the strength of pure grit and family, you can sur vive anything—from the Great Depression to major hurricanes to recessions and pandemics—they celebrated a true milestone of 95 years in business this Thisyear!fallwe bring you some highlights of the season including local charity event successes such as the Surf Camp for Children with Special Needs by Waves of Strength, as well as others by the Jetty Rock Foundation and Alliance for a Living Ocean. We call attention to nature's treasures including the terrapin projects and a feature on the importance of our tiny islands. We showcase the gorgeous weddings of LBI and take a peek inside some of the most stunning homes of the island. We dabbled in health and hydration and even threw in a few spooky ghost tales for good measure. We hope you enjoy reading these stories as much as we love bringing them to you. As always, we wish you a happy and healthy fall & winter, and we shall see you again in 2023.
Our Little Barrier Island
14 BAY MAGAZINE FALL 2022 NJ ARCH LIC# 21AI01038700 NJ PLANNING LIC# 33LI00413700 BLDR REG# 13VH04273700
bay-magazine.com 15 342 W. 9TH STREET, SHIP BOTTOM WWW.PAGNOTTA.COM609.361.0011 THE JERSEY SHORE'S #1 DESIGN-BUILD FIRM SINCE 1990 Build with an Architect™
OPEN HOUSE
housebeachmodern Written by Lisa Simek Photo by John Martinelli Design and Construction: Michael Pagnotta Architecture + Construction Interior Design: Pagnotta Interiors
THE GROUND LEVEL.
Are you a sea lover who dreams of building or renovating your shore home? If you've ever won dered what the appeal of a beach house might be, Michael Pagnotta Architecture & Construction will inspire you to design and build your very own modern coastal home with both elegance and com fort. From the rustic and eclectic decorating scheme to the calm, inviting exterior and interior designs, this full-service firm breaks down what the mod ern beach house looks like nowadays, and how to ensure you plan your next project with practicality, purpose and style in mind.
Once an afterthought, integrating the use of out door space when designing one's home has become so much more significant as homes are now used well beyond summer months. The ground level has gained an increased importance partly due to the fact that properties are small and everyone wants to maximize their spaces—not only to increase prop erty value, but to accommodate larger groups of, oftentimes multigenerational, people. When it's not a great beach day, people still want di versions and a place to congregate. The need there fore for pools, pergolas, outdoor kitchens, screened porches, fire pits, fireplaces, and tiki bars become a substantial conversation point when drawing up plans for a home. The requirement for outdoor storage is also larger, and designing where to place outdoor furniture, bikes, and beach gear in the off-season is an important consideration to make. In rental situations, owners also integrate locking closets for their personal items—a nifty option.
18 BAY MAGAZINE FALL 2022
THE MID-LEVEL.
This level has become the bedroom level of the "cruise ship." The mid-level nowadays needs easy in and out of the house in order to get to the outdoor living space. At the mid-level, the designers at Pagnotta's firm assert that they emphasize paths that enable people to be "sandfree" before entering the home. They strategical ly locate laundry rooms and baths so that those coming from the beach or the pool can walk through and decompress, as well as clean their feet off before entering the home.
The mid-level also needs to have its own gath ering space to serve the bedroom level, while the upper level is used for larger gatherings. That being said, the mid-levels are often ar ranged with bedrooms radiating around a central open den or secondary public space and tend to be utilized mostly by kids and friends. They typically have design elements that include wet bars, TVs, bunk rooms, and so on.
OPEN HOUSE
20 BAY MAGAZINE FALL 2022
THE UPPER LEVEL.
This reverse-living space has soaring ceilings and total visual communication between the kitchen, dining and living spaces. Kitchens have evolved into gourmet food preparation spaces as occupancy has risen to a point where reservations at restaurants for 15 people simply don't make sense. Fireplaces, large TV's, and wet bars are all integrated to support large gatherings of people in the "great room." Master bedrooms are often found here to create a "living on one level" situation by the head of the household, as well as to escape the noisy youngsters that may be dwelling on the mid-level.
The roof deck level continues to gain importance as a social space. The scenic views are often best from this location, and it's not unusual to have both ocean and bay views from this height.
THE ROOF DECK.
OPEN HOUSE
There are so many different types of coastal homes, each with its own unique and enduring qualities. A coastal home is unique based on its location and how it is adapted to its environment as well as the lifestyles of the people that live inside of it. From structural elements to design layouts, they are uniquely positioned, de signed and decorated to belong only along the shore.
While roof decks have traditionally been used to see the sunset, watch fireworks, etc., there are now retractable canvas awnings to shade from the sun that make them more pleasant on hot days. Fire pit tables have also become very popular, as have hot tubs and other luxuries on the roof top. In fact, it is rare these days if Pag notta's team does not have a request for a roof deck when designing a new home.
22 BAY MAGAZINE FALL 2022 Loan approval is subject to credit approval and program guidelines. Not all loan programs are available in all states for all loan amounts. Interest rates and program terms are subject to change without notice. Visit usbank.com to learn more about U.S. Bank products and services. Mortgage, home equity and credit products are offered by U.S. Bank National Association. Deposit products are offered by U.S. Bank National Association. Member FDIC. ©2022 U.S. Bank usbank.com/mortgage Leadership of a national lender. Dedication of a local partner. Get the personalized mortgage service and step-by-step guidance you deserve, backed by the strength and solutions U.S. Bank offers: –U.S. Bank lending available in all 50 states –Loan options for your needs to buy, build or borrow –Conventional fixed- and adjustable-rate mortgages –Jumbo loans with increased lending limits –FHA and VA mortgages available Jeffrey Schneider Senior Loan Officer Long Beach Island office: 908-991-4870 cell: 908-268-6159 jeffrey.schneider@usbank.com NMLS # 860846 To learn more, visit my mortgage loan officer webpage.
Written by Elaine Sisko Photo by John Martinelli
LETS PLAY!
Swimming pools and hot tubs, firepits, wet bars and lounging spaces—the primary function of most outdoor living spaces on LBI focuses, deservedly so, on entertaining, relaxing and recreating in the wa ter. Under-utilized, though nevertheless equally engaging, sport and gaming activities--like bocce ball, putting greens and basketball courts-- are beginning to find their rightful place in the backyard environ ment. Often thought too large for the typical LBI property, multi-purposed spaces and innovative designs focused on space-saving options allow centers of sports and gaming to function alongside traditional backyard pursuits—providing fun, healthy competition and physical activity for all to enjoy.
24 BAY MAGAZINE FALL 2022
At 60 feet long by 12 feet wide, a standard backyard bocce ball court can effectively be designed to fit into a larger property lot on the Island. Nevertheless, depending upon how seriously you take your bocce, an entertaining game can still be had by cutting the standard court size in half—all that is needed are pre-de fined foul lines and boundaries. Common court surfaces range from artificial turf to gravel dust and sand, allowing balls to roll fast and straight. Drainage, too, is an important factor that must be incorporated into the court installation to prevent ponding and allow for water infiltration. For improved aesthetics, con sider nestling your bocce ball count into a landscape setting to soften its appearance or creating a separate "gaming space" in a multi-level patio setting.
OPEN HOUSE
Incorporating sports and gaming into your outdoor living area
If golf is your sport, consider incorporating a putting green into the backyard to practice your game and engage your guests in a friendly competition. The putting green should be designed to not only challenge your skills but also provide for multiple shot opportunities. It should have undulating contours and be expansive enough to allow for longer and mid-range putting opportunities. A sand trap and perimeter rough should be included to promote the use of multiple club selections, like sand and pitching wedges. Drainage considerations and allowances for rainwater runoff are mandatory while landscaping and water features will add aesthetic appeal and create a smooth transition to other functional areas of the backyard.
Al fresco patio space under a raised deck creates a backdrop for even greater possibilities for backyard gaming activities. Outdoor pool and billiard tables made of durable stainless-steel framing and exterior grade rough felt provide an opportunity for gaming even during inclement weather. Be forewarned, however, that the space must be large enough to accommodate all shot opportunities, without structural pilings to impede progress. Sunbrella exte rior cloth is a suitable alternative to felt due to its resistance to fading and warping. While protective covering and specialized accessories create protection and improve functionality in an exposed environment, it is best to have some degree of overhead protection for maximum enjoyment and equipment longevity.
While a portable basketball hoop can fit into just about any size property, given the nature of the game and unpre dictability of the shooter's abilities, it is best to locate the hoop in the driveway to avoid damage to plants, archi tecture and furniture. A typical basketball setup should have a foul line set 15ft away from the hoop, another 4ft behind the glass to allow for mishaps and ample space on each side of the foul line, allowing for longer perimeter shots. In-ground, permanent hoops are more stable and simulate a real-game experience while portable hoops can be easily relocated. Whichever options is selected, for safety, always install a basketball hoop on a level, hard sur face, free of cracks to minimize errant dribbles and tripping.
Most outdoor sports and gaming stations do require a reasonable amount of space to maximize the gaming experi ence, however, many can be re-purposed to serve multiple gaming venues or to extend patio space for social gather ings. A bocce ball court can easily be transformed into a corn hole or horseshoe pit by substituting heavy duty rub ber and wood accessories for bocce trimmings. An outdoor pool table can be transformed into a ping pong table with the simple addition of a plywood or plastic table-top set-up. If babies and small children contribute to the family dy namic, consider repurposing an artificially turfed bocce ball court or putting green into a soft cushioned play station for teetering
OPEN HOUSE
26 BAY MAGAZINE FALL 2022
Promotingtoddlers.light-hearted com petition and physical activity while at the same time enhanc ing congregation with friends and family, consider allocating a section of your property for fun and gaming when devel oping your outdoor living design. A bocce ball court, putting green or multi-pur posed sporting venue can add a new dimension to summer recreating on LBI, creating a seamless and safe transition from lounging and dining to swimming and recreating.
ABUILDLET'SHOME DELIVERING RELAXING COASTAL ESCAPES TO LBI FAMILIES FOR OVER 40 YEARS. OUR CLIENT-CENTERED TEAM WILL WORK WITH YOU FROM DESIGN TO COMPLETION AND BEYOND. NJ REGISTERED BUILDER LICENSE #042471/HIC#13VH04329200
bay-magazine.com 29 AWARD WINNING CUSTOMER SATISFACTION AND ONGOING BUILDING EXCELLENCE Thomas J. Keller BUILDING CONTRACTOR LLC 4 N. LONG BEACH BLVD. SURF CITY, NJ 609.494.2215 | THOMASJKELLER.COM CHOOSE ANDERSEN AND NOTHING LESS "ANDERSEN" AND ALL OTHER MARKS WHERE DENOTED ARE TRADEMARKS OF ANDERSEN CORPORATION. © 2021 ANDERSEN CORPORATION. ALL RIGHTS RESERVED.
AccomplishedVision
David and Stacy Kalokitis had remodeled their 1960's bayfront home after Hurricane Sandy hit in 2012, but ultimately came to terms with the fact that with each new season, it needed significantly more work; it didn't make sense to keep patching up expensive prob lems on a timeworn structure. By 2017 they decided that a total rebuild was in order and they began work ing with an architect planning away. In short, after a drawn-out process (no pun intended) and a plethora of design revisions, the husband and wife were not at all satisfied with the lackluster proposed building plans. They put everything on hold.
The following year, Dave decided to take matters into his own hands, and spent the next two years mapping out his vision. With a professional background in engineering and solid fluency in AutoCAD software, the amateur architectural renderings of residential floor planning began. He would puzzle-piece together the family's desired needs and wants in the new home, mixing and matching outlines together like a game of Tetris, soliciting feedback from his wife and adult chil dren every step of the way; he amended his drawings dozens of times. When a final layout was presented, the vote was unanimous and he was able to, through these computer-aided drawings, successfully illustrate exactly what they wanted their forever home to look like.
Over the next few months, new plans were drawn hon oring the AutoCAD renderings Dave made, but with proper building code adherence and structural modifi cations. The recommended architect to work with the couple, Craig W. Brearley of Manahawkin, was even able to work in their desire for soaring interior ceilings, utilizing the most of the 33-foot max height allowance by designing a flat roof at the center of the home's exterior, while cleverly concealing the 12'x30' area (that almost looks like a mini helipad) with elegantly pitched rooflines at the façade, giving the home its charming & unique look.
Every house tells a story, and since the homes on Long Beach Island come in all varieties, each chronicles its own unique and personal tale. The way homes are built reflect not only the geographic characteristics of our island, but they offer insight into homeowners' lifestyles, tastes, who they are and what they cherish. This particular Ship Bottom home reveals how a little forethought and planning (and perhaps some experi ence drawing with AutoCAD!) enabled one LBI couple to carefully design and ultimately build this truly customized home of their dreams.
Designing the Home of Their Dreams
30 BAY MAGAZINE FALL 2022
OPENWrittenHOUSEbyLisa
Simek Photos by Michael Spark
Shortly thereafter the true due diligence began—find ing someone who would be able to realize the Kaloki tis' vision perfectly. As the hunt began for a builder, the pair were inundated with raving word-of-mouth references and well-regarded recommendations from neighbors and friends who had experienced a seamless and satisfying home building process with Thomas J. Keller Building Contractor, of Surf City, who has been building homes on the island for more than 40 years. Naturally, they met and hit it off, so it was an easy decision to enlist Tom and his team for the job.
Further celebrating the fact that this build is truly customized in every way and proves to serve precisely the family that lives there, is the uncommonly colossal garage area that was intentionally built with a full story and a half of ceiling height, offsetting with the landings of the main first and second floors on the other side of the home. Due to this expansive height, David now had
Due to Dave's penchant for planning and detail, a char acteristic that is most attractive when highlighting this charming 5-bedroom, 3,700 square-foot home is actually quite a hidden feature: the nearly complete utilization of every square inch of its footprint. The lovely design layout maximizes every nook and cranny of the entire home, turning each hallway, every corner, entryway, staircase and landing into an additional form of usable space whether it be through extra closet or storage area, even the placement of a living room adjoining all of the top floor bedrooms. All wiring for the home is neatly tucked into its own "network closet" with electrical panels, WIFI routers, ethereal hardwire cables, home security systems, and ultimate smart home automation hubs. All bulk pantry items have their own storage space out of the way of the kitchen in an inconspicuous hallway closet or another, and even the laundry room is fashioned out of an area adjacent to the office, with ample amounts of folding, pressing and high storage capacity cabinetry.
OPEN HOUSE
One of the most admirable achievements by the builder was the fact that this home was started, built and deliv ered during the operating challenges of COVID—with absolutely no delays. Demolition of the old structure began in October of 2020, and the Kalokitis family was move-in ready by June of the following year. Nine months from start to finish—quite the feat during un certain times and in the midst & aftermath of COVID restrictions and supply chain shortages. It seems as though David was not the only planner, as the Keller team, too, was sure to manage existing and forecast the forthcoming challenges within the industry and order materials far in advance of when they would be need ed, from lumber to siding, doors and windows, appli ances, hardware, fixtures and finishings. Office staff & on-site trades were also scheduled respecting all state mandates; keeping everyone safe yet keeping projects moving along their promised timelines, barely missing a beat. Keller's team was well-prepared and so organized that the restrictions and delays in construction hardly affected the build at all.
bay-magazine.com the space to furnish the garage with a hydraulic car lift in addition to all of the variety of auto mechanic tools and equipment needed for vehicle repair and mainte Butnance.that's not all.
The open floor plan of the rear of the home spans 50 feet across and most of it is unobstructed views of the bay, except for the wall separating the kitchen from the mas ter bedroom. Whether one is sitting in the kitchen and dining area, which was specially built to accommodate a treasured dining table spanning 10 feet in length, or en joying a cocktail on the sofa, the gorgeous water views remain the same from all angles. It is also worth noting
The in-house auto body shop of every mechanic's dreams even has a freight elevator. By adding a second door to the elevator car, as well as a fourth stop, the elevator serves double duty as a people mover and a freight hauler. The bonus: this freight elevator opens up to a nearly 700-square-foot woodworking shop dubbed as the man-of-the-house's hobby room. Here the ceiling is vaulted up against the roofline, with charming, rustic beams exposed, and lots of natural light coming through windows. The area is set up with wood craftsman tools including table saws, planers and sanders. It is here that David and his son would build and finish many of the beautiful standalone wooden creations and accents within the new home including desks, and headboards for the beds, as well as other miscellaneous furniture. It is worth noting that their woodworking experience also enables them to have a particularly solid appreciation not only for the overall quality of the homes' con struction but for the trim work completed by Keller's crew throughout the home—adorning all of the doors, windows, walls and ceilings with creative and expert Quitecraftsmanship.literallyevery square inch of this home has been used and developed into a hardworking and beauti ful space with plenty of storage, flow and functional ity while still being able to host adult kids/spouses/ friends, future grandkids, sunbathers, barbecues, cherished beagle pets, and everything in between. With the guest dwellings on the top floor, David and Stacy planned to build their bedroom on the 1st floor along with everything else they would need to go about their daily lives—they needn't walk up an extra flight of stairs at all, if they so choose.
33
And last, but not least, is the very functional yet stunning execution of this new construction with the incorporation of the great outdoors on the ground floor level of the home. Leading into [and level with] the back yard from the under-house area is an open-air pa tio space that is enclosed with nothing but automatic, remote-controlled Roll-a-way hurricane shutter doors.
34 BAY MAGAZINE FALL 2022
In addition to providing wonderful bay views, using garage doors as exterior walls serve as an enormous window, with which, when opened, provides the benefit of offering a cross-breeze throughout the entire ground level area of the home during the warm-weath er months, while still offering protection from the sun and elements. The fully retractable doors were built with custom hidden track systems to allow for an almost seamless transition from indoors to out. This patio area is furnished with an entertainment area, fire table features, smart lighting, sophisticated finishes for flooring and hi-tech, weather resistant TVs—which bring refinement, polish and comfort to a larger than life indoor/outdoor entertainment space. The best part? None of this has to be winterized or stored in the off-season, as all the family has to do is simply shut the hurricane shutters as easily as one would close a set of garage doors. This home is a testament to how a mutual partnership between builder, architect, and homeowners about their specific vision can yield a beautiful product when open channels of communication are present through the entire homebuilding process. Consistent interaction on and off site, the managing of expectations, experi enced advisement and organized documentation are all the cornerstones for successful client-builder rela tionships. The homeowners were certainly listened to and understood by Tom Keller and his stellar team and their wishes were granted in this build of their lovely forever home.
that although it may appear that this is one large open floorplan, the separation of space is apparent through the intricate details and patterns of the beautiful ship lap defining each space via the ceilings and chair rails.
OPEN HOUSE
bay-magazine.com 35
What started 95 years ago as a tiny upholstery busi ness out of an artisan's Philadelphia garage is now a fourth-generation, family-owned and operated thriv ing retail company backed by some of the biggest names in the industry. It was founded on the virtues of exquisite design and quality craftsmanship, and is still recognized for those qualities today.
Oskar Huber, Sr. was a furniture craftsman from Germany who made upholstered furniture, one ex ceptional piece at a time. He emigrated to the United States at the age of 19, and after working in an uphol stery shop in Philadelphia for some time, in 1927, he decided to open up his own namesake business: Os kar Huber Furniture and Design. He and his wife saw a need in the marketplace for better quality furniture at fair prices, and they built their livelihood with a loyal customer following, even during the Great Depression. They were known for and will always be known for quality furniture, at affordable prices.
Business grew so quickly that shortly thereafter he opened up a store on Rising Sun Avenue in Northeast Philadelphia. Oskar Huber Furniture and Design quickly became a household name, and before you know it, second and third expansion locations were opened in Ship Bottom, on Long Beach Island and Southampton, PA. The company has evolved throughout the years and currently maintains lo cations in Pennsylvania and New Jersey, which are operated by the 3rd and 4th generations of Huber family members. In the Oskar Huber stores today, the company sells quality home furnishings and accents as well as adorning collections curated from skilled artisans scattered across the globe. That commitment to excel lent home furnishings that originated with Oskar Sr. remains at the forefront of their philosophy today. His legacy, along with the family's longstanding knowl edge of furniture construction, has honed such an eye for quality, that homeowners can rest assured that if
The History of Oskar Huber Furniture & Design
OPEN HOUSE
Written by Lisa Simek
36 BAY MAGAZINE FALL 2022
they see an item in the Oskar Huber showroom, they are confident that it is a nothing less than a superior quality Inproduct.eachof the Oskar Huber showrooms, one will see the incredible variety and boutique-quality of their home furnishings collection. The Southampton showroom dis plays standout classic and transitional styles, while the Long Beach Island showroom celebrates a blissful beach aesthetic that complements sand and surf. No matter the location, clientele are sure to find of-the-moment chic trends as well as the time-honored and elegant classic styles of home décor.
bay-magazine.com 37
Oskar Huber's professional design services range from assisting clients in the showroom to creating tailored solutions in their home where team members measure
Upon entering the 21st century, the company has taken their home furnishings to the next level by adding a multitude of custom order options to provide clientele with furnishings as unique as they are. The profession al planning and design team at Oskar Huber excel at providing customized solutions that meet the needs and wants of their customers instead of the typical cookie cutter, one-size-fits-all furniture approach that many retailers take on today.
OPEN HOUSE
So, the next time you are in Ship Bottom, take a tour of their unique showroom, or talk to one of their friendly and talented staff members. Discover fresh, fashion forward inspiration, and innovative solutions personalized for your home with a level of service that comes with enormous integrity. This is what the Oskar Huber family business has steadily built on since 1927 and continues today. Come see the latest looks, the most exciting trends in home décor. They will surely give you room to express yourself!
38 BAY MAGAZINE FALL 2022 the space and visualize traffic patterns, etc. to thoughtfully design any given space. Whether it's transforming a bedroom into a calming oasis or turning your living and dining rooms into chic and stylish entertain ment hubs, they pride themselves on treating homeowners and clients personally and professionally to achieve the look and comfort they desire, by means of an effortless and enjoyable process. Being environmentally responsible, supporting the community and holding the same values as their clients is what's important to the Huber family. This is why they are committed to supporting American artisans who handcraft upholstered and wood furniture that meet their strict standards of quality. In fact, roughly 70% of all the furniture available at their stores is made in North America. The company cares deeply about protecting the environment and align with craftsmen and companies that are members of organizations dedicated to earth-friendly practices. These organizations include the Forest Stewardship Council, Sustainable Forestry Initiative, and the Sustainable Furnishings Council. As such, their stores also offer 'green' products like soy-based, flame retar dant-free cushions; recycled fiber filling for pillows; furniture with recy cled metal components and very low VOC finishes. They further reduce their showrooms' carbon footprint by using energy-saving LED lighting and recycling the cardboard your order is shipped inside of. They will even be installing a solar panel system on top of the Ship Bottom store this fall.
bay-magazine.com 39 COASTALUNMATCHEDCHOICES.OurShipBottomNJ(LongBeachIsland)storeisyourdestination for everything coastal. Bring the sounds of the ocean, the warmth of sun and beach memories to your home with our coastal style furniture and accents. LARGE SELECTION IN-STOCK OR YOUR CUSTOM ORDER DELIVERED IN AS FEW AS 12 WEEKS* *SEE STORE FOR DETAILS Ship Bottom NJ / 609-494-8127 101 W 8th St, Ship Bottom, NJ 08008 Mon - Sat 9-6. Sun 10-4. Also in Southampton, PA oskarhuber.com
40 BAY MAGAZINE FALL 2022 The #1 BROKERAGE on LBI for DECADES ©2022 BHH Affiliates, LLC. An independently owned and operated franchisee of BHH Affiliates, LLC. Berkshire Hathaway HomeServices and the Berkshire Hathaway HomeServices symbol are registered service marks of Columbia Insurance Company, a Berkshire Hathaway Affiliate. Equal Housing Opportunity. Why List or Buy With Anyone Else? Call One of Our Convenient LBI Locations Barnegat Light Office Beach Haven Office Ship Bottom Office 609-494-1776 609-492-7277 609-494-7272
OPEN HOUSEWritten
Landscape architects have a long-established history that blends design and science in a lyrical moment that is seen as the wind billows through the flowers and plants they have carefully created and curated for their clients' homes. The practice of landscape architecture includes analysis, inventory and planning of the site, planting, design, manage ment, sustainability and most importantly a carefully coordinated and nurtured relation ship between client and designer. With over 30 years of experience the team at David Ash Landscape Design and Pools are the experts not only in their industry but the experts in by Carolyn Mijal
shore environment
At the very top of any fall check list if all clean up. The repetitive task of racking leaves, clearing our pine needles and fall pruning. While the tasks may seem dull, David and his team know the impor tance of fall clean up. Maintenance services include raking, blowing, fertilizing, and mulching. Fall is an ideal time for transplanting perennial trees and shrubs. As the temperatures cool and the rays of the sun are not at full strength trees and shrubs are better able to acclimate. During the autumn plants are better able to establish their roots and fortify themselves and thrive in the summer.
beautifully constructing landscapes for their clients that enhance the natural beauty of the shore envi
LANDSCAPING
utilizes a sophisticated program that creates a detailed visual outline of a project that maximizes efficiency in planning and design. Fall landscapes at the shore provide a visual juxtaposi tion with the cool tones of the sea and burst of fall colors. Ocean County in particular has a variety of lush plant life that can only be found in this area of the state. Native plants thrive in their own local cli mate and soil and have natural defenses from plant diseases, harmful insects, and other garden pests.
Theronment.team
According to the experts at David Ash, from late August to early fall it is the ideal time to prep your landscape for the following season.
Rome wasn't built in a day and by pre planning in the fall by the time summer rolls around you are on your way for maximum enjoyment with little prep work. Of the major areas that compose your backyard oasis, the team at David Ash has an expert for every backyard element and can help easy any project. Whether it is a new project for a first-time clients or an existing client's maintenance David Ash has you covered. Breaking it down by category, the following helpful tips will ensure that you home is not only beautiful in the fall but behind the scenes ready for the summer.
OPEN HOUSE
OUTDOOR KITCHENS
Preparing an outdoor kitchen space for the winter is crucial in maintaining its longevity. A custom David Ash outdoor kitchen is one that is built with each client's needs in mind and one that maintains its beauty and func tionality for years to come. Draining all water lines reduce the risk of freezing and breaking during the winter months. Cleaning and polishing stainless steel appliances will help maintain their luster and prevent any corro sion while not in use. If you are using a natural gas grill turn off your gas line when you are done using it for the season, it is safer and another way you can protect your grill. Outdoor kitchens with refrigeration/freezer and ice makers need to be fully cleaned out, wiped down and unplugged. This energy saving tip prevents any unwanted animals from finding left over food as well as any unpleasant discoveries when prepping your kitchen for the summer season.
bay-magazine.com 45
POOLS David Ash's team of experts provide their clients with the best continuous pool maintenance provide clients with piece of mind for stunning customized pools for maximum enjoyment and minimal stress. For prospective and cur rent clients who have thought about taking the plunge and creating their own backyard oasis can capitalize on the advantage of installing a pool during the winter months. Installing a swimming pool in the cooler months not only allows homeowners to have peace of mind knowing pool and surrounding landscaping will be complete by the first warm rays of summer so that the family can kick off summer 2023 with a splash in their own back yard.
Taking care of one's property goes beyond mowing the lawn and planting flowers. Partnering with a landscape design profession with diverse and inclusive services is the best option for homeowners in terms of saving time, money, and the hassle of any outdoor undertaking. From lighting and pools to fire pits and pavers and over all lawn maintenance and care, the expert team of David Ash Landscape Contractors provides clients with so much more than beautiful outdoor spaces, they provide them with the gift of time and the ability to spend more of it making memories with friends and family.
bay-magazine.com 47 LANDSCAPE | HARDSCAPE | POOLS & SPAS LIGHTING | IRRIGATION | MANAGEMENT SURF CITY, NJ | 609.494.7007 | LBILANDSCAPER.COM LANDSCAPE | HARDSCAPE | POOLS & SPAS LIGHTING | IRRIGATION | MANAGEMENT SURF CITY, NJ | 609.494.7007 | LBILANDSCAPER.COM LANDSCAPE | HARDSCAPE | POOLS & SPAS LIGHTING | IRRIGATION | MANAGEMENT SURF CITY, NJ | 609.494.7007 | LBILANDSCAPER.COM
A: Well, Sarah, the answer is that you've got to step on the gas and get out of neutral! The good news is you have already established a perfect background for your new, more colorful room. So where does that color come from, you ask? You've heard the term "inspirational piece" or "Jumping-off piece," right? Well that piece will contain the color (other than beige) that you can and should use in your room. It may take the form of an important piece of art, an area rug, or even a pillow, but it will give you that ability to add a color to the room that will be harmonious with things IN the room—and that's the trick. So, try it. Pick a color and paint an accent wall that color, or a piece of furniture, or even just an accessory in that color. You're on your way Sarah! Now pull another color out of your inspiration piece and find a fabric, and why not have your favorite chair re-covered or re-upholstered in that color? Now you're up to TWO additional colors in your formerly neutral room, and your neutral room isn't so neutral anymore! So, you now know where to find that elusive color that heretofore has been so scary for you to inject into your room. Now the only thing you have left to do is to put on your Nike hat, and JUST DO IT!
Thom Sweeney has more than 35 years of interior design experience and is member of the American Society of Interior Designers (ASID). His company, Thom Sweeney Interiors, has a 3,000 sq ft showroom that houses furniture, textiles, hand-picked accessories (not to mention a plethora of catalogues that clients can browse through)— everything needed to select just the right design element to configure the perfect wall, table or floor. A refined designer with a well-trained eye, his primary goal is to bring a space to life with the most stunning, curated finishing touches that pull together an exquisite design vision. Below, two Bay Magazine reader asks Thom popular design questions with all-too-familiar themes:
Q & A with Thom Sweeney Photo by John Martinelli
Ask THE DECORATOR
48 BAY MAGAZINE FALL 2022
Q: In your opinion, what makes for exciting design in a -Jacob,room? Loveladies
OPEN HOUSE
A: The number one element that excites me in a room is COLOR, or a curated LACK of it. Yes, Jacob, I also like "controlled neutrality" almost as much as I love bright, harmonious colors. But unlike our friend Sarah, from Beach Haven, I'm not intimidated by color in any way. Many years ago, I was doing 5 or 6 model homes in a new community for a developer. I asked him if he would allow me to do a "White on White" model, where the most contrasting color I used was Linen. He said "(gulp)OK if you think that that will work" (by the way, I KNEW it would work!). It turned out to be the model that most people talked about because it was so different and so dramatic because of its total lack of color. But it was the smallest model square footage wise, and therefore did NOT outsell the larger models. Even though by using the whiteon-white combination, it really made the model seem larger. I don't have to tell you that the developer was pleased with "the buzz" it created, but at the same time, he was also glad the smallest house wasn't his best seller. I learned that keeping virtually all color out of a design is a definite challenge. It's counter intuitive, but it can be as stunning and dramatic as any of the best color combinations on earth. You either feel good in a space or you don't—and you don't neces sarily know why. There are relaxing, Zen-like colors which can elicit an "ahh" or a sigh when you enter
Q: I'm stuck in neutral. Help! How do I add color to my Family Room to make it more exciting, when I REALLY only feel comfortable with colors such as linen, khaki and shades of light beige? -Sarah, Beach Haven
The best time to get started is NOW...or the first cloudy day when it's not so great at the beach. -TS
bay-magazine.com 49
Take a good, hard look at your rooms, Jacob. Hopefully, with all that you've just learned by "asking the decorator," you will be able to put this information to good use, and come up with your own brand of good design for your home.
The greatest rooms always seem to have an upto-date look which is achievable by replacing a dated color palette with a fresh coat of paint in a current color, and possibly by adding new pillows, and even swapping out those "fancy" window treatments with simple toppers.
Shower Doors | Commercial Glass | Glass Railings Aluminum Doors & Windows | Mirrors All Glass Entrance | Specialty Glass SOUTH JERSEY'S LARGEST FRAMELESS SHOWER DOOR SHOWROOM EggTwinGlassCManahawkinHarborTwp. Showrooms 601 NJ-72, Beach Haven West, NJ LBI@TwinGlass.Net | 609.488.2521 6422 East Black Horse Pike, Egg Harbor Twp., NJ Info@TwinGlass.net | 609.645.8834 www.TwinGlassCompany.com |609.645.8834 | Info@TwinGlass.Net
the room. Then there are the rich, bold, dramatic colors which excite all of your senses. Knowing where and how to use these colors is the trick.
And finally, we have Balance. Balance can be achieved by employing the "visual triangle," which is grouping elements of an odd number (most often three) so that a tall, a medium, and short element in a grouping relate to each other spatially, which creates harmony in the space.
Another element of design that is very important to me is Composition. How is the room com posed? It is made up of Space Planning, Scale and Balance. Space planning involves the po sitioning of the furniture and other elements of the room in a harmonious and functional way. It gives the basic "feel" to the room, therefore it's a very important factor. Lots of measuring, graph paper and erasers, will give you the certainty that the room will accommodate the furniture you already own or are planning to buy. And don't underestimate the importance of scale. Every room should have high and low elements. The "high" could be something as simple as a large print or painting which dominates a wall over a console, or it could be an Armoire. The "low" could be a table or an ottoman. The proper combination of the two will give your eye some thing to move to, in various parts of the room, which, somehow makes the room seem larger. (Honest... I wouldn't tell you that if it weren't true!)


319 WEST 8TH ST. PO BOX 127 SHIP BOTTOM, NJ 08008 609.361.0221 | INTRODUCINGWWW.LBIHOTSPRINGSPAS.COMTOTALWELLNESSWESELLANDSERVICE2FULLLINESOFFRESHWATER&SALTSYSTEMSPAS
bay-magazine.com 51 Personalized Mortgage Solutions Mixed with Jersey Shore Expertise and Hospitality ® © 2017 Valley National Bank®. Member FDIC. Equal Opportunity Lender. All Rights Reserved. VCS-7724 Rick Butera Home Loan Consultant Primary, Second & Investment Mortgages Two-Unit, Second Home Financing New Construction, Single-Close Homes Modular Home Financing & LLC Financing Trusted Mortgage Pr Years Jersey Shore Expertise Established Relationships with Local Realtors, Builders, and Attorneys Primary / Second / Vacation Home Specialist Ask me about: Great things are happening at Valley National Bank. "Valley's wide variety of competitively priced mortgages has put me in a position to do more for my clients. At the end of the day, that's all I really care about. I look forward to representing Valley for years to come and continuing my tradition of serving the community that I love." rick@rickbutera.com © 2018 Valley National Bank. Member FDIC. Equal Opportunity Lender. All Rights Reserved. VCS-7732 Great things are happening at Valley. NEW CONSTRUCTION, Single-Close Homes Modular Home Financing & LLC Financing 2022
52 BAY MAGAZINE FALL 2022 THE DOOR to LIVINGOUTDOOR
"I'm in love with these doors! They're a beautiful piece of art," says Hernandez, who loves the product so much that more than six years later, he's in the process of building another home for his family that, of course, includes another moving glass wall door.
Hernandez, General Manager of Builders 22, a custom home im provement and general contracting firm in Manahawkin, was so impressed with the beauty and grandeur of the product, he and his wife immediately incorporated a moving glass wall door into their home design.
When Andres Hernandez first saw a moving glass wall door, he was in the process of designing his home in Beach Haven West.
The Hernadezes have a Folding Outswing Door that when closed, is a wall of natural light, and when open, creates a 30-foot opening that merges their indoor and outdoor spaces.
Moving glass wall systems, a product under the Big Doors portfolio of Andersen Windows and Doors, are large glass panels that act as walls when closed, but fold, slide, or pivot to open, creating spectac ular openings that expand livable space and bring the outdoors in.
Moving glass wall doors are an architectural feature that have been gaining traction in recent years because they allow for a combination of size, style, and performance that standard patio doors cannot Custom moving glass wall doors create optimal Indoor Outdoor experience
OPEN HOUSE
Photos by John Martinelli
Hernandez is an Andersen Certified Contractor, but for the instal lation of the product in his home, he hired the team of Certified Contractors at Woodhaven Lumber & Millwork. Woodhaven, located in Manahawkin and other locations throughout the state, sells and installs Andersen moving glass wall systems. Hernandez, who has used Woodhaven as a partner for the last 16 years, trusted Woodhav en's experts to skillfully handle the intricate Big Door installation process. "I was super happy with their service," Hernandez says.
Written by Susan Field
bay-magazine.com 53
&
"It's not an after-the-fact thing," Hernandez says. "You have to plan the Big Door in your design. It's complex in that there are many con siderations and there's no room for error. You need to work with an expert who specializes in this product."
"Big Doors are part of a custom house, so we make a custom offering. We give our customers a portfolio of options, but we don't dictate the size of their opening," says Brian Quick, Product Manager for Andersen Specialty Business, which includes the Big Doors product line.
offer. In coastal communities that feature magnificent ocean seascapes, maximizing the view is a major draw.
"They're amazing!" says David A. Robinson, Vice President of Woodhaven, whose Manahawkin showroom has a large display of a moving glass wall door to showcase the style, size, features, and functionality. "It opens up an entire wall of your home. If you're at the shore, it's beautiful to have it open up onto a deck overlooking the water. It's breathtak
Theing!"essence of the moving glass wall doors are the unique, luxurious experiences they afford. The wide open space they create allows homeowners an array of possibilities, from relaxing while enjoying panoramic views, to dining al fresco, to entertaining against dazzling backdrops.
Will Main, Territory Sales Representative for Andersen Windows and Doors at Woodhaven, has seen a dramatic increase in the incorporation of moving glass wall systems in blueprints. "It used to be one out of every 20 blueprints I'd see one, and in the last few years, I see one in every three or four blueprints," he says.
Main is also seeing huge growth in homes featuring PassThrough Windows as a way to connect indoor and outdoor kitchens or indoor and outdoor bars. Pass-Through Win dows are another product in Andersen's Big Doors portfolio and are a good option for homeowners who want to connect an indoor and outdoor space without removing an entire Therewall. are a multitude of moving glass wall door options in terms of style and function.
The MultiGlide™ Door, the classic sliding glass wall, pock ets into the wall and completely disappears when open. An automated open/close system is also available. The Liftslide Door creates the biggest opening of up to 60 feet wide with fewer, bigger panels, and lifts off the ground when opening for a smooth transition. The Folding Outswing Door is an ideal option when there isn't space for wall pocketing. When open, the panels act like an accordion and fold up tightly to one side.The panels on a Pivot Door can pivot in place, either outward or inward, to create an open, airy feel in a modern home. When it comes to moving wall systems, custom is standard.
"As the space gets bigger, a lot of engineering details come into play," says Quick. It's important to first eval uate the space and needs of the project and inventory the entire design. There are structural considerations. As you go wider with the span of the door, you have to have a header that can hold it up. The header has to be sized accordingly to hold that load."
Environmental considerations include meeting local codes, selecting the right kind of glass (Stormwatch protection is available for coastal areas), the desired UV and glare protection, U-factor (how well the window insulates), and energy efficiency.
OPEN HOUSE
The key to incorporating a moving glass wall door into a home design is to have a team of experts involved from the beginning to ensure the right product is eval uated, selected, and installed correctly, says Paul Glinn, Sales Manager at Woodhaven. Woodhaven has the knowledge and experience to oversee a Big Doors project from start to finish. As it does with all its home project services— whether it be kitchen design and installation, custom closets, millwork, moulding, stairs and railings— Woodhaven takes a comprehensive approach to Big Doors projects. Their team of experts skillfully facilitates collaboration between their departments and partners to deliver optimal results.
In incorporating a moving glass wall door into a home design, it's the architect's job to balance what the home owner wants with the constraints of the physical space, including the structure and environment.
However, not every moving glass wall system can fit every custom design idea. There are many other con siderations from technical and structural ones to how the Big Door could potentially fit in the space, how the homeowner would like the door to operate, to how the door performs. "Traffic patterns" and flow through the house should also be considered.
Other architectural considerations include an under standing of how the various door sill systems work and how that affects the way the door opens.
One important consideration in selecting a moving glass wall system is what the homeowner wants out of the experience. How do they envision the aesthetics of the door opening (for example: opening from front, left, or center, or disappearing, folding,or pivoting)?, and how do they envision interacting with the open space?
"We're with the customer from the very beginning," Glinn says. "At the end of the day, it's about making sure the customer gets the best experience."
56 BAY MAGAZINE FALL 2022 Selling LBI's Finest Homes for 40 years... CALL COWLES David Broker/REALTORCowles 609.290.0779 MichaelREALTORCowles 609.290.3680 2 Generations 4 Aggressive, professional marketing of your property. 4 Maximum exposure to prospective Buyers. 4 Expertise in handling all aspects of your real estate transaction. 4 Personalized one-on-one service. 609-492-1300
bay-magazine.com 57 West Creek, NJ | (609) JSProConstruction.com342-6000 o Registeredce@JSProConstruction.comBuilder046441HICLic#l3VH04l24900 The First Thing We Build Is A Relationship TOP 40 UNDER 40 FOR 2022! VOTED 'S
58 BAY MAGAZINE FALL 2022
Photo by Joan Phillips
Written by Maryann Schmid
Sophisticated, coastal design is grounded with this 110" dining table. The warmth of the wood is complimented with a pair of painted, curving rattan host and hostess chairs and a performance fabric on the upholstered side chairs. Life is full stories and journeys, and this 132" Live Edge has its own story and journey, literally. Our Design Team coordinated swinging it up and over the 4 story condominium and through the 3rd floor deck slider you see pictured. And that is how you seat 12. The wood trestle base took a swing as well. Do you desire to seat 14 comfortably? This Drift wood finished maple 150" x 48" dining table with a Stark Blue base is the perfect option! One of the best ways to protect your investment is to use a
Custom
You need to visit us! We specialize in custom sized tables to complement your space and accommodate your Thesefamily.days, with the questionable supply chain and freight issues, you will be waiting a bit longer for custom pieces, but certainly American bench-made pieces ship faster than imported pieces. Our Ameri can sources employ local craftsman and use local ly- sourced raw materials. We have long- standing design relationships with these businesses that en able us to create the dining table that works for you. Since waiting is the new norm, come see us and let's create the perfect design out of the right material in a fabulous finish for you. It makes the wait so much more worthwhile to know the end result is going to be the right creation for your individual needs. Images speak louder than words, so let these images of our creations inspire you!
Photo by Michael Slack OPEN HOUSE
Have you driven by Between the Sheets 1000 times and never thought to stop in for a dining table?
bay-magazine.com 59 WE LISTEN. WE DESIGN. YOU ENJOY. INTERIOR DESIGN FURNITURE BED & BATH LINENS LIGHTING WINDOW TREATMENTS 1012 CENTRAL AVE, SHIP BOTTOM | 609.361.9297 BETWEENTHESHEETSNJ.COM | INFO@BETWEENTHESHEETSNJ.COM table cloth or placements for dining. We cre ated a stunning turquoise custom sized cloth at 171" x 69" for this investment. The fabric is 100% extra-long cotton staple with the very important feature of having a coating of 2 layers of ecologic acrylic. This enables the hostess to simply wipe the tablecloth with a sponge after dinner. Fabulous feature! What happens if you regularly seat 18 for weekend banquets, oops, we mean dinners?
The answer is, you have a pair of matching dining tables created for your family to gath er at and enjoy! This stunning Classic Grey stained pair are bench made with a hand ap plied finish. There is a beautiful warmth to the finish that enhances the grain of the wood. Care is easy, simply wipe with a damp cloth and very mild detergent. The movement in this stunning Live Edge table is complimented with modern stain less base. What is so wonderful about Live Edge creations is that they are limited only by Mother Nature and the size of the slab!
Photo by Michael SlackPhoto by Christopher Hertig
60 BAY MAGAZINE FALL 2022 Together, we'll take a fresh look at potential opportunities Skye Gibson, CFP ®, C(k)P ®, CPFA First Vice President Wealth Management Advisor skye.gibson@ml.com609.484.7101 The Somers Gibson Group Merrill Lynch Wealth Management 3100 Hingston Avenue Egg Harbor Township, NJ 08234 fa.ml.com/somersgroup609.484.7172 When the world changes, we can help you prepare for what's next Merrill Lynch, Pierce, Fenner & Smith Incorporated (also referred to as "MLPF&S" or "Merrill") makes available certain investment products sponsored, managed, distributed or provided by companies that are affiliates of Bank of America Corporation ("BofA Corp."). MLPF&S is a registered broker-dealer, registered investment adviser, Member SIPC and a wholly owned subsidiary of BofA Corp. Investment products: Are Not FDIC Insured Are Not Bank Guaranteed May Lose Value The Bull Symbol and Merrill are registered trademarks of Bank of America Corporation. CFP Board owns the marks CFP®, CERTIFIED FINANCIAL PLANNER™, and CFP® (with plaque design) in the U.S. The C(k)P® logo is a registered trademark of the Retirement Advisor University, Inc. © 2022 Bank of America Corporation. All rights reserved. MAP4264790 | AD-07-22-0250 | 470965PM-0322 | 07/2022
NJ Home Improvement Contractor | License # 13H02727800 New Home Warranty Registered Builder | License # 039844
Spark
Written by Denise Petti
HOW ITALL BEGAN
Photos by Michael
When LBI builder, Paul Maina, was just fifteen years old a photo of him was featured on the front cover of a publication called the NJEA Review. It was 1985 and Maina had been appointed as a local vocational-tech nical student to work on a construc tion project inside the Ocean County Mall. The use of power tools and electric saws was forbidden inside the building, so the photo shows Maina weilding an old-fashioned hand saw. Whimsical and nostalgic in its throwback state, the photo provides a rare glimpse of how it all began for Paul R. Maina Builders.
The early years saw Maina pursuing civil engineering, though he admits he found himself quickly disillu sioned and decided instead to pursue carpentry and residential construc tion. In 1996 Maina would go on to purchase a vacant lot in the Mana hawkin development of Ocean Acres to build a home for himself and his Raisedfamily. by a single mother from Staten Island, Maina had relocated to Toms River at the age of eight. In the absence of having a father's or grandfather's footsteps in which to walk, Maina credits the strength of his mother as well as the age-old school of hard knocks for teaching him the ropes of life. Some thirty years later, Paul R. Maina Builders is now an easily recognized and highly regarded premier custom home company on Long Beach Island. Paul is passionate about his reverence for strong women and maintains that he holds the ultimate respect for them.
bay-magazine.com 63
OPEN HOUSE
"I have very powerful, very strong, and extremely capable women that run my life," He says. "I have an amazing project manager, Linda, who oversees the jobs out in the field as well as scheduling and coordinating all of our projects. My wife, Tammy, does an outstanding job running all internal oper ations. My financial advisor is a woman. My accountant is a woman. They are simply the most qualified people for the job and I am honored to work with such amazing professionals."
"I love hearing the stories of why they love being there. I'll hear somebody in Ship Bottom say 'Holgate? That's all the way down there. It's too quiet and so far away. I like being where the action is, all the stores and shops and the hubbub.' Then you talk to somebody in Hol gate who says, 'I love driving all the way down to the end, it's quiet and nobody bothers me.'"
In March of 2021, Maina found himself hospitalized with pneu monia. It was during this time that the strength of his wom en-run operation truly shone. In fact, Maina credits his compa ny's long-term success with holding the key to clear and consistent communication.
"We listen, we pay attention to the details, and in the end we do what we say we're going to do, which is to get the job done and get it done right." Right he does. Maina has completed custom home builds up and down both ends of the island, from Holgate to High Bar Harbor, and says he enjoys building on LBI because of all the different feels of the differ ent towns and the people that are there that are, some second, third, even fourth generation.
Maina says he designs and selects products according to what feels right for each particular town. As part of the process, he obtains initial feedback from his clients and listens to how they intend to enjoy their homes. These preliminary conver sations inform his design process, ensuring that clients will enjoy the home exactly how they envisioned it.
bay-magazine.com 65
shore homes are com munal places for families, gathering spots," notes Jeffrey. "When design ing a house, it's important to develop a palette that plays to how the home owners will use the home. Usability, open spaces, places for privacy are all factors that must be taken into consideration."
OPEN HOUSE
Such is the story for one of Maina's most recent builds, a contemporary new home in Harvey Cedars de signed in cooperation with Christo pher Jeffrey Architects With a talent for hybridizing a cool, contemporary Hamptons flare with the more classic, historic LBI flavor, Maina and Jeffery collaborated to create a 3,560-square foot contempo rary retreat, incorporating clean ar chitectural lines and modern design "Traditionally,elements.
"It makes me feel very good because I know they're going to create a lot of memories here," Maina says. "I'm a very family-oriented person myself, so seeing family come together to create memories for the kids and grandkids, great grandkids, I get such a kick out of that."
Together, Jeffrey and Maina em barked on a journey to create the perfect balance between privacy
OPEN HOUSE
popular reverse living coastal layout, the first floor provides secluded bedroom spaces needed for moments of downtime after a day in the sun. Upstairs, the open floor plan is inviting and casual, a true contem porary design with exposed beams and vaulted ceilings, ideal for capturing natural light and maximizing sweep ing ocean views. Glass doors act as a moving wall, flush with the outdoor deck made of Brazilian Ipe, sliding back to disappear into the walls. This extends the living room into an outdoor entertainment space, complete with a partially covered deck overlooking the ocean. Maina maintains that everything they do at his com pany reflects back what the client expressed based on a team of professionals collaborating and orchestrating the many moving parts.
and open space. Set one lot back from the ocean, filled with trees and greenery native to the island, the design maximizes the home's spectacular view while offering a perfect cross between modern and traditional. Three granite slab-bordered garden beds offer a natural play ground set against the stunning gunite pool built flush with the Followingdeck.the
Traditional "fixed fee" contracts are outdated, according to Maina. He credits his "Cost Plus" approach with set ting his company apart from others who tend to secure the initial job by way of a lower bid, then exploit change
"Making sure the house reflects exactly who you are takes time, it takes a lot of management," Maina says. "The fact that we bring the digital aspect into it with virtual photography and online files, it just builds confi dence and that makes all the difference, especially once we've completed the build.
Maina and his team utilized a proprietary cloud-based file sharing system to share everything about the project with their client. This meant the client had real time access to the same information as the builders. From subcontractor pricing to budget spreadsheets, site photos to decor options, all were made available via a simple mobile application accessible from a smartphone or "Wecomputer.useanapp that clients can download to their phone," he says. "They can see all the invoices that come through and view pictures of the plans right at their fingertips. They know exactly what my costs are for the house, we keep it very transparent. Clients love it."
bay-magazine.com 67
orders to generate increased revenue. Nor does Maina use minimal construction methods or lesser quality materials if and when specifications become unclear.
"One of many benefits is that our clients have access to a file folder that contains all the engineering, archi tectural plans, township approvals, flood elevation certificates, as-built surveys, whatever they need for as long as they own the home."
In contemplating his company's legacy and consid ering what might be next, Maina says only, "Hey, we may not be saving lives out here, but on the other hand, we're building great memories. Going over that bridge typically means you're about to get hap py. We give people a place to relax and unwind, and that's what keeps me coming back."
Instead, Maina offers full transparency to the client and puts the control in their hands. This method has been at the core of the company's process from in ception. Decisions are made using more of a "round table" approach inclusive of the client and architect. Changes in scope and direction are far less costly than the traditional fixed fee method. The benefits are that the focus of the project becomes more qual itative in sourcing the best contractors and products that are the best fit for the job.
When selecting a company for the job, Maina advis es, it's important to know at the outset the difference between model home builders and custom home builders. Since it's the homeowner who ultimately has to navigate the waters and convey what is most important to them, it's critical they know the factors influencing what builder is right for them. If a client is purely cost conscious, then they'll select whatev er builder is the cheapest, however if they're truly invested in the process and the outcome, then every aspect of that home is going to be a personal reflec tion of that homeowner's desires.
"We've seen it over and over again," Maina says. "Our process creates a more harmonious, trusting at mosphere in general. We promote a healthy relation ship, one in which communication with our client is Itparamount."seemstobe working perfectly well for Maina and company as well as his many satisfied homeowners.
68 BAY MAGAZINE FALL 2022 Let's Get e Conversation Started! 609.622.2950 SWEENEYTHOMMEMBERASID WHILE YOU'RE IN FLORIDA FOR THE WINTER Let's work on getting your LBI house Ready for Memorial Day Weekend 2023 There is no distance to far...with Face Time Zoom or Email. It will be just like I was with you in Florida (Don't I WISH!) THOM SWEENEY INTERIORS Gunning River Mall 849 West Bay Avenue Barnegat, New Jersey 609.622.295008005 OPEN HOUSE INTERIOR & EXTERIOR DESIGN LONG BEACH ISLAND HOME DESIGN MAGAZINE SPRING 2017 OPEN HOUSE INTERIOR & EXTERIOR DESIGN LONG BEACH ISLAND HOME DESIGN MAGAZINE SPRING 2018 OPEN HOUSE INTERIOR AND EXTERIOR DESIGN LONG BEACH ISLAND HOME DESIGN MAGAZINE SPRING 2019 OPEN HOUSE INTERIOR AND EXTERIOR DESIGN SPRING 2020 OPEN HOUSE INTERIOR AND EXTERIOR DESIGN SPRING 2021 OPEN HOUSE INTERIOR AND EXTERIOR DESIGN SPRING 2022 The DESIGN MAGAZINE for Long Beach Island OPEN HOUSE magazine is the top resource for consumers who want to tap into design and architecture communities in the Long Beach Island and surrounding area. For Advertising, Submissions, and General Inquires Contact gary@bay-mag.com
A general, all-purpose fertilizer contains equal parts Nitrogen, Phosphorous and Potassium that are listed on the back of the fer tilizer bag. Specialty fertilizers are also available containing more or less of a specific nutrient and are useful if a specific function is desired. These fertilizers are available at Reynolds Landscaping though always read the label directions before applying. Written by Peg Reynolds
OPEN HOUSE
Macro-Nutrients
Fertilizers are the nutrients that feed a plant and most plant material will benefit from routine fertilization. Three of the most important nutrients—hydrogen, oxygen and carbon—plants re ceive from water and air. Many other important nutrients—called 'Macro-Nutrients—are obtained from chemical reactions that occur when compost is added to the soil. Several nutrients, however, are required in large amounts to produce vigorous and productive plants and must be added as amendments to the soil. These include Nitrogen, Phosphorous and Potassium. Nitrogen gives a plant its dark, healthy green leaves and increase both leaf and early plant growth. Phos phorous gives the plant a rapid, vigorous start, stimulates root growth and promotes flower productivity. Potassium increases plant vigor and disease resistance.
What is compost and why is it important to the garden?
bay-magazine.com 71
What is the Difference Between Inorganic and Organic Fertilizers?
Unless specifically requested otherwise, garden soils installed by Reynolds Landscaping will contain a pH measurement between 6.0 and 7.0—the ideal pH for most garden plants. Bagged soils purchased will also reflect this measurement. However, if you are unsure of the pH measurement of your existing gardens a soil test kit can be purchased on-line from the Ocean Coun ty Agricultural Extension website.
Some plant material requires a higher acidity or alka linity level than typical garden plants. For example, broad-leafed evergreens—azaleas, rhododendrons, hollies, camellias and mountain laurel-- prefer an acidic soil (lower than 6.0) while turf grasses prefer a more alkaline soil (higher than 7.0). Blueberries require an even higher acidity level—closer to 4.5pH. To raise the soil pH level, making it more alkaline, add lime to the soil. To lower the pH level of soils for acid-loving plants, add sulfur or Holly Tone. In all cases, however, follow label directions to ensure proper applications are met.
An inorganic fertilizer is a manufactured product made from non-living components. Examples of these prod ucts include Miracle Gro, Holly Tone and granular fer tilizers. Organic fertilizers are fertilizers derived only from the remains of once-living organisms. Examples of organic fertilizers include bone meal, blood meal, fish emulsions and all manures. Reynolds Landscap ing sells many examples of general purpose, specialty, organic and inorganic fertilizers. What exactly is soil pH and why is it important? PH is a measurement of soil alkalinity or acidity. The pH measurement scale runs from 0 to 14--0 being the most acidic measurement and 14 being the most alkaline. A near neutral or slightly acidic soil—with a pH measurement of between 6.0 and 7.0-- is generally considered idea for most plants and no special supple ments are needed to enhance the soil. The pH level of soil is important because it measures the ability of a plant to absorb nutrients from the soil into its fibrous roots. A soil can be chock full of vital nutrients, however, if the soil pH does not match the requirements of the plant material, the plant will not be able to absorb those nutrients into its root system and the plant will starve.
Compost is decomposed organic matter from leaves, grass clippings and other plant material. It is a valuable soil amendment that improves the soils ability to hold water and release nutrients slowly for plant intake. It also improves soil aeration allowing water to drain easily into the subsoil base. In some cases, microbes present in compost can protect against certain soilbased pathogens by outcompeting them for food and
Composthabitat.
Compost should be apply and worked into the existing soil during the spring season for best results.
is available in bag-form from Reynolds Land scaping, however, if time is no constraint, a compost bin can be created in your own backyard from grass clippings, dead leaf matter and some kitchen waste.
72 BAY MAGAZINE FALL 2022 CALL TODAY! 609.342.0208 For your Consultation VISIT OUR SHOWROOM | 518 CENTRAL AVE. SHIP BOTTOM Enjoy your Freshly Painted & Cleaned Home LBI'S PREMIER CLEANING COMPANY, OPEN YEAR ROUND. FAMILY | VETERAN OWNED & OPERATED FOR 10 YEARS 518 CENTRAL AVE. SHIP CALLINFO@DRILLSERGEANTCLEANING.COMDRILLSERGEANTCLEANING.COMBOTTOMTODAY!609.342.0208 Cleaning Service CLEANING SERVICE
bay-magazine.com 73 Sip,shop +stro  Reynolds! 201 East Bay Avenue, Manahawkin | 609.597.6099 | ReynoldsGardenShop.com Stroll through our inspiring collection of shops and gardens filled to the brim with Home Décor, Women's Apparel, Jewelry, Children's Clothing and Accessories, Fresh Flowers, Furniture, Gourmet Snacks, Fresh Coffee, Pastries, a beautifully stocked Garden Center and so much more. Open: Mon.-Sat. 9 am-6 pm, Sun. 9 am-5 pm
"Your home should reflect your lifestyle and personal preferences –both now and in the future." – MATTHEW GAUDET-WALTERS, DIRECTOR OF BUSINESS DEVELOPMENT FOR WALTERS
As experts at designing and building homes all along Long Beach Island, they know the lay of the land in and out, and can find the ideal location to build the home that suits your lifestyle and respects your financing needs.
TRANSFORMING LBI, ONE CUSTOM HOME AT A TIME.
By your side every step of the way, Walters works in a timely fashion and saves you from any surprises along the way. Not only do they earn your trust, but they also keep and nurture it by offering and honoring a builder warranty.
They're dreamers, drivers and doers. Always looking for new ways to succeed, Walters has a passionate mission, progressive vision and blueprint for success.
bay-magazine.com 75
As an award-winning home builder, Walters offers one-stop shopping with in-house real estate, architecture and custom home services at the Jersey Shore.
76 BAY MAGAZINE FALL 2022
"We have an amazing crew of people who are passionate about the work they do."
– ED WALTERS, JR., PRESIDENT AND CEO OF WALTERS
With countless awards (including the famed Builder of the Year award from the Shore Builders Association of Central New Jersey) and accolades on its resume, it is also important to note that charitable donations and community outreach are embedded in the corporate culture at Walters. The spirit of service is reflected in the numerous organizations that benefit from their philanthropy. In fact, Walters has worked with over 300 organizations and donated over $1 million to charitable causes. As experts in the homebuilding industry, Walters meets homebuyers where they are by offering one-stop shopping with in-house real estate, architecture and custom home services.
"Our goal is to help you 'future-proof' your home by personalizing it to make it more in line with how you live now as opposed to how you lived pre-pandemic," according to Arnold Boyle, AIA, Walters Architecture, LLC. Whether it be a primary residence, second home, future retirement home or investment property, Walters helps homebuyers take full advantage of every part of their property. The mechanical elements are also important.
"All of our homes are ENERGY STAR® certified, which enable for better air flow and circulation, as well as lower operational costs and long-term savings," said Matthew Gaudet-Walters, Director of Business Development for Walters.
The Walters Architectural division continues to assess and reinvent home designs based on what the public desires to see in their future homes.
"We have an amazing crew of people who are passionate about the work they do," said Ed Walters, Jr., President and CEO of Walters.
"This gives our homebuyer peace of mind as they enjoy their new home for many years to come."
"The desire for new construction homes is stronger than ever," said Gaudet-Walters. "Whether you prefer a two- or three-story home, a traditional shore colonial that is both versatile and symmetrical, or a contemporary marvel with clean lines and a connection to the outdoors, your home should reflect your lifestyle and personal preferences –both now and in the future."
Don't wait, start building your coastal dream home today. Call 609.597.6999 or visit waltershomes.com and click "price project" to begin the process virtually.
"Over the last few years, we have connected to our homebuyers in new and different ways and promise to continue to do our part in making their homebuying dreams a reality in whatever way they feel the most comfortable," said Walters. "That has always been, and will continue to be, what inspires so many families to build with Walters."
bay-magazine.com 77
Unlike other homebuilders, Walters does not offer preset packages with options. "Every home is customized for each client," said Janelle Welch, Interior Designer for Walters. "We are not a production building company. We personally walk our clients through every step of the process to ensure they are getting a home that is livable, unique and exactly the way they envisioned it be."
About Walters Walters has been building quality homes at the Jersey Shore since 1984. The company offers three divisions, Architecture, Custom Homes and Realty, to offer all-inclusive services that seamlessly bring a homebuyer's dream vision to reality. Walters Architecture is a completely complimentary service that allows homebuyers to work with in-house architects to design the perfect home with the latest technology and quality building materials. Walters Realty offers full-service brokerage experts that help homebuyers find the right homesite depending on their desired location. Walters Custom Homes offers newly designed custom home plans that help homebuyers through the homebuilding process. Every custom home built by Walters meets or exceeds the energy efficiency requirements for ENERGY STAR® certification. Walters is located at 500 Barnegat Boulevard North, Building 400, Barnegat, NJ 08005. To learn more, call 609.597.6999 or visit waltershomes.com.
Looking to the future, the demand for housing remains high and interest rates expected to rise.
78 BAY MAGAZINE FALL 2022 L oca LLy K nown G L oba LLy c onnected coasta L ivin G . pro | 609.492.4444 COASTAL LIVING REAL ESTATE GROUP
bay-magazine.com 79 1102 Long Beach Boulevard Ship Bottom, NJ 609.494.5162 | serenitydesignlbi.com FURNITURE | TILE | ART LIGHTING | RUGS | ACCESSORIES Shoppe Open Year Round Everything for the Home of your Dreams SERENITY DESIGN
80 BAY MAGAZINE FALL 2022
SparkMichaelbyPhotosPettiDenisebyWritten
As designers, Donna and Victoria Grimes of Serenity Design, have chosen to em brace it all. The mother-daughter duo collaborates with clients to create refreshing spaces for discerning palates. Their reputation on the island has served them well, likely owed to their commitment to not just meet, but exceed the needs and expec tations of each and every client.
If change is the only constant, then driving along the boulevard on Long Beach Island is an exercise in the constant observance of change. It seems something new is being built every day. The surge of new homeowners has brought with it some rather sweeping changes. The aesthetic of the island is undeniably shifting, and in dramatic contrast from the LBI that many know and love from the past.
OldSomething Becomes NewSomething
"Our goal has always been, and continues to be, to create environments that en hance the surroundings and lives for whom they are created," says Victoria. "We love the look, the feel and the smell of all things new, and we also respect the com fort and nostalgia steeped in tradition. There's nothing quite like a classic original."
Which is why the Serenity Design team was delight ed when asked by new owners of an aging Holgate hotel to help them rehabilitate the dated facility. The Jolly Roger has been operating since the 1950s, locat ed at the very southern end of the island. This twelve room boutique hotel features comfortable ocean view rooms and unbeatable proximity to the beach.
According to Victoria, "The hotel had begun to look a little sad and it just needed to be brought back to life. Thankfully, the owners opted not to tear it down, and chose instead to rehab it and make this little gem shine again."
And shine it does. As of the 2022 season, all rooms at the Jolly Roger now have new beds, furniture, televisions and flooring. The rooms have a fresh, organic look that offers universal appeal to guests old and new. Interiors selections are soft and inviting, comfortable and classic. The colors invite rest and relaxation as visitors bask in the dreamscape of sand and Victoriasea. and Donna coordinated all the touches with tasteful finishes that compliment the sentimentality of the structure while up-leveling the overall aesthet ic with a modern flare.
bay-magazine.com
"There are some very unique rooms that have their own private decks, almost reminiscent of mini-apartments," Victo ria says. "There are also some wonderful outdoor common areas where guests can sunbathe, host dinner, or have a rooftop cocktail party."
83
The Jolly Roger will undergo motifstoDesignupgradesadditionalastheSerenityteamcontinuescreatemoredesigntobeimplemented in the off-season. So by next summer there will be even more exciting changes for returning guests to embrace and enjoy.
-Victoria Grimes OPEN HOUSE
"The Jolly Roger is definitely poised to be one of LBI's most highly sought-after little getaways."
Seeing as the previous owners of the Jolly Roger had a vast and loyal following, the goal was to keep the many happy guests coming back while welcoming the next era of clientele. Their bright and cheery vision, now brought to life, has been warmly received by all.
Complimentary coffee and crumb cake are now being offered in the lobby and brand new exterior furniture compliments the outdoor living spaces. There is even a cozy space inside the stairwell where the Serenity De sign team has conceptual ized plush cushions and pillows on which guests can sit and read or simply gaze out at the view.
84 BAY MAGAZINE FALL 2022
bay-magazine.com 85 1968 You won't find them in ordinary kitchens. Or at ordinary stores. Sub-Zero, the preservation specialist. Wolf, the cooking specialist. Cove, the dishwashing specialist. Find them exclusively at your local kitchen specialist. 491a Main Street West Creek, NJ Mondayanchorappliance.com609-597-357108092&Thursday:9am– 8 pm Tuesday, Wednesday & Friday: 9 am – 6 pm Saturday: 9 am – 4 pm
With both the brokerage and building company, delivering value to the client while constantly communicating should be the number one goal.
Garabedian Building Company "3GS Equities LLC" began as request from a customer. After a client had viewed and followed the building process of a spec home that was already sold, they asked us would ON LBI
Written by Carolyn Mijal
Garabedian Realty Group currently operates with a handful of select agents that share the same core beliefs as its founder. It is about giving the client the maximum amount of resources to deliver the highest value on their property. That goes the same when working with a buyer and seeking that select property. With offices in both North Jersey as well as LBI, this ensures his clients maximum exposure for sellers and buyers. Something other local offices do not have. Garabedian's plan is to open another location on LBI this fall.
ADVERTISEMENT MAXIMIZING VALUE
"When it comes to my businesses, I'm all in" Gar abedian said. How has the company grown to both a real estate brokerage office based in Surf City and a building office in Ship Bottom in such a short period of time? Garabedian suggests it's his emphasis on "Value" and "Communication."
As a fellow early bird, I understand the mediative qualities of starting the day when the world is still asleep. By the time 7: 30 AM rolls into 9:00 AM, Garabedian's phone begins to ring nonstop until the end of the day. The need to get all the scheduling, contracts, and correspondences out is paramount.
As we sit in his office at 8:30 AM on a Saturday morning for this interview, I asked him have you been waiting long.... He chuckled. Garabedian gen erally starts his day by 4:30 AM each morning in the office. One of the many things that he contributes to his successful growth over the past 5 years on LBI.
"Matt is an extremely likeable guy. His professional ism, knowledge, and ability to think on his feet makes him an asset to work with. He is receptive to new ideas and partners with each and every one of his clients and partners to get the job done. He knows how to handle situations quickly and efficiently" said the partners at DNF1 LLC.
Taking a moment to sit with Matt is a memorable ex perience, nicknamed "The Shark" by one of his clients it is not hard to see why. Matt's determination and passion for his business and clients is evident from the moment you meet him. The pride he takes in all of his work to not only do the job but do it with accuracy and efficiency is outstanding. His homes speak for them selves. With his million-dollar smile and unwavering determination he is all grit and all heart.
87
"Those who have worked with Matt know first-hand the standard of excellence he brings with him to each and every project." Paul Winslow has worked with him on several occasions and can attest to Matt's stan dard. " My experience in working with Matt has been from all three aspects of the business: buying, selling and building. He is a consummate professional with extensive experience which has yielded outstanding Whenresults."working with Garabedian, the real value is having a broker and builder together as your partner. Whether Selling, Buying, or Building, having all these assets at your exposure only allows for a blueprint for success. Many entrepreneurs focus on building compa nies in many different spaces, I focus mine all on real estate. I was born into a real estate family and want to be the best option for our clients.
bay-magazine.com we consider custom building their home. Almost 15 custom homes later and several more contracted for the fall, Garabedian Building Company was born. With design, selection specialists, industry leading sub-contractors all under one roof and a slightly differ ent approach to running the project than the traditional builder; "This allows us to have constant communica tion with our clients and allows the building process to be enjoyable, while staying on budget, and on sched ule despite the hectic times we all live in today. When you have some of the largest general contractors in the state and a CEO of a large nationwide architectural firm choosing your company to construct their home... we must be doing it right" Garabedian said.
88 BAY MAGAZINE FALL 2022 ALL-NEW WAGONEERGRANDJEEPALL-NEW CHEROKEEGRANDJEEP L 500 Rte. 72, Manahawkin ManahawkinJeep.com DiFeo's 500 Route 72 • Manahawkin, NJ (855)ManahawkinJeep.com08050942-2740 SETTING THE BAR FOR Adventure
HEALTHY LIVING
the Chrysanthemum Ball - the hos pital's first annual gala - was established to raise an additional $2 million for immediate expansion and for the addition of new services and technology. Since then, the hospital has continued to expand in order to ensure that the ever-evolving needs of local residents and vacationers are always met. The hospital has grown exponentially every few years, adding a com plete Cancer Center, High-Tech Radiation Program, a beautiful Maternity Suite, an Emergency Department offering 24/7 advanced level critical care and pediatric care, plus ample space to accommodate all of their patients comfortably both in the hospital, as well as in outpatient facilities and urgent care.
90 BAY MAGAZINE FALL 2022
Through the past half-century, the medical center's commitment to unsurpassed medical care and continued growth has remained steadfast, despite its humble begin nings. The hospital started through the philanthropy of a few local women in 1955, recognizing a need for local access to quality health care. Through the Southern Ocean County Hospital Auxiliary, with Ship Bottom resident Zena Josephson chairing the Ways and Means Committee to continue securing volunteers, and Long Beach Town ship mayor, Ocean County freeholder and Assembly man James Mancini leading the charge in Trenton to demonstrate the need, they spent many years in volved in grassroots fundraising efforts. Through their hard work and many generous donations, the hospital finally came into fruition in 1972, boasting 56 beds and 17 Thatphysicians.sameyear,
Written by Jenna Cowperthwaite
Local supporters, The Wintrode Family Foundation, made a significant contribu tion to support the expansion of surgical services at the medical center Southern Ocean Medical Center senior leadership team
bay-magazine.com 91
The Boosters Auxiliary operates the hospital gift shop, "The Bird Cage." In Waretown, the Holly Auxiliary runs a thrift shop under that same name. The Laurel Auxiliary operates the "Second Time Around" thrift shop in Tuckerton, and the SOCH Auxiliary operates the "Old and New Shop'' in Manahawkin. Through many generous donations and local support, including the important work of the auxiliaries, the hospital has been able to invest in innovative medical technology, securing national recognition along the way. The auxiliaries' most recent commitment, a $2.5 million pledge, enabled the medical center to purchase innovative equipment to perform da Vinci® robotic surgeries. A previous gift supported the purchase of the latest cancer treatment technology. Today, South ern Ocean Medical Center offers the most advanced and state-of-the-art health care that patients need, so much so that traveling to Philadelphia for specialized medical care is no longer needed.
In 2010, Southern Ocean County Hospital joined the Meridian Health network and was renamed South ern Ocean Medical Center. Six years later, Meridian Health merged with Hackensack University Health Network, joining all of their combined hospitals under the Hackensack Meridian Health umbrella. This merg er provided access to additional resources and treat ments, as well as the introduction of new technology and expertise to the hospital and its community. Through its various mergers and expansions, Hacken sack Meridian Southern Ocean Medical Center Foun dation has continued to embrace the need for philan thropy to keep the hospital thriving, raising nearly $50 million since its inception. The original auxiliary that made the hospital possible branched into four different operations, each contributing vital efforts.
Auxiliary leadership meets with Southern Ocean Medical Center president and chief hospital executive Michele Morrison to sign their $2.5 million pledge to support robotic surgery at the medical center.
Greenbriar Oceanaire supports Southern Ocean Medical Center
Over the past decade, the number of people making Ocean County their full-time residence has increased significantly. The COVID-19 pandemic further accel erated that trend and Southern Ocean Medical Center is prepared to meet the high demand for local medical services. The hospital is an invaluable resource for the Long Beach Island community, addressing both emer gent medical care for those visiting and long-term treat ment plans for year-round residents.
vitedonSaturday,50thSouthernyoung@hmhn.org.SouthernOceanGive.HackensackMeridianHealth.org/SouthernvisitoremailJamesYoung,executivedirectorofOceanMedicalCenterFoundation,atjames.OceanMedicalCenterwillbecelebratingitsAnniversarywithacommunitycelebrationonSeptember10,2022,from11a.m.to2p.m.themedicalcenter'scampus.Thecommunityisintocommemoratethisspecialoccasiontogether.
Donor Michael Armellino with vascular surgeon Arthur DeMarsico, D.O.
True to form, Southern Ocean Medical Center has anoth er significant update in its grasp, as they are currently embarking on a $23 million surgical expansion project. By creating bigger rooms, the medical center will be able to accommodate the latest and greatest technology. They are renovating pre- and post- surgical areas, as well as the sterile processing area. While the nitty gritty details are far from tantalizing, they are nonetheless important and demonstrate the hospital's commitment to pro viding the best. This project will also ensure increased capacity for surgical services and as a result, Southern Ocean Medical Center is in the process of recruiting seven new surgeons.
92 BAY MAGAZINE FALL 2022
Southern Ocean Medical Center
Surgeons using the da Vinci Surgical System
campus glowing pink for Breast Cancer Aware ness Month in 2021
As the community continues to grow, Southern Ocean Medical Center's focus remains on its future. To learn more about Southern Ocean Medical Center, visit HackensackMeridianHealth.org/SOMC. To support Southern Ocean Medical Center Foundation,
bay-magazine.com 93 SUCCESS IS JUST ONE CLICK AWAY. creativeclickmedia.com Search Engine Optimization | Web Design | Social Media Marketing Video Marketing | Email Marketing | Content Marketing | PPC Advertising RESULTS DRIVEN DIGITAL MARKETING Expand Your Reach. Become an Authority. Grow Your Bottom Line. Scan the QR code to claim your free customized SEO and website report in 15 seconds or less. SEO CHECKER
THE FUN WORKOUT Black Sheep Studios Implements New Circuit Training Program Written by Sarah Hodgson Photo by Ann Coen HEALTHY LIVING
bay-magazine.com
"It's a full body workout. You can really push yourself as hard as you want to," said Karvan. "The time limitations make it a bit more competitive but it's you against you!"
The purpose of circuit training is to safely elevate your heart rate while working upper body, lower body and core muscles for a comprehensive experience. In just 30 minutes or less, you could find yourself cycling through squats, push-ups, overhead presses, bicep curls and sit-ups. All in one workout.
"That's the beauty of this style class. You get a little bit of everything. Someone who is looking to strength train and get cardio in the same day, in the same hour, this is for you," said Karvan.
Luckily, Black Sheep has just that.
Initially launched as a high intensity spin studio, Black Sheep has morphed into a full-scale gym with over 20 different kinds of butt-kicking workouts. From cardio barre to mat pilates, the class offerings at this boutique fa
During a standard circuit training session, participants roll through a variety of exercises in rapid succession. Unlike leg day at the gym where you might meander from ma chine-to-machine, circuits prioritize maximum reps with minimum rest periods. The quick, explosive format combines endurance and resistance training to improve both stamina and strength.
95
"I honestly had no idea where I was going to build this 'room,'" said Karvan, referring to the space that would host the brand new circuit training regimen. "We are maxed on space in our building, but I was dead set on get ting this program going for the summer season."
Did we mention that circuit training can be enjoyable? While challenging, the variation inherent to circuit sessions makes for an engaging and (dare we say) fun workout. It also helps to have an energetic, buoyant crew at the helm of your class…
Indeed, since instituting this new program, Black Sheep is now home to a treadmill, assault bike and water rower.
It seems as though each time we check in with Devon Karvan of Black Sheep Studios in Haven Beach, she's add ing yet another fitness discipline to her endless (and ever-growing) repertoire of offerings. This season, it's circuit training.
"Mary Ruiz, Frank Kellogg and Gabby Lepley were an inte gral part in this coming together," said Karvan.
"We wanted to offer clients a different form of cardio along side our infamous RealRyder indoor cycling bikes and implement some more machines in the process," said Karvan.
cility are continuously evolving to appease the modern fitness consumer. And the latest newbie, "circuit training," is sure to spark some interest in the local exercise community.
HEALTHY LIVING
96 BAY MAGAZINE FALL 2022
"The instructors walk around the entire time cuing, correcting form, giving mod ifications and giving feedback to prevent any injuries," said Karvan of her team.
With backgrounds in CrossFit, martial arts and personal training, the collective of professionals brings a well-rounded per spective to the new program. Black Sheep members can rest (or exercise) assured knowing that they're in knowledgeable, capable hands.
With the assistance of a Black Sheep in structor, any individual (regardless of age or experience) can ramp up or modify the stations to accommodate their goals and abilities. For the injury-prone, a balanced circuit session can even provide much needed rest for fatigued muscles and joints, subsequently preventing overexer tion and further injury. The flexible nature of circuit training allows for an inclusive and safe workout experience.
bay-magazine.com 97
Optimal hydration is achieved when your water intake, either by drinking water or eating water rich foods, i.e., zucchini, radishes, tomatoes, spinach, broccoli, cucumbers, oranges, peaches and watermelon to name a few, equals the amount of water which you expel. Some important bodily functions which hydration influences are: regulating body temperature, stabilizing your heart rate, normalizing blood pressure and enhancing immunity. Hydration will also influence your digestion, prevents constipation, kidney and liver function, lubricating joints, moistening the tissues of the eyes, nose and mouth and dissolving nutrients to be absorbed within the body.
In our world, water means life. Without water, life as we know it cannot exist. Our bodies are composed of approximately 65% to 70% water. Drinking and maintaining the proper amount of water within our bodies is vital to our overall health and wellbeing. A person is able to survive for approximately three weeks without eating food but can only last for about one week without drinking water. Every cell and bodily organ requires water to carry out their designated func tions. In order to optimize cell and organ function, adequate hydration is a must. "Hydration" derives from the Latin word "Hydras" meaning the act of combining or causing to combine with water. The management and balance of water within our bodies is commonly referred to as "hy dration". Here, we will explore the importance of hydration, how hydration works, the many benefits of proper hydration, how to tell if you are dehydrated and how to effectively rehydrate.
A survey performed by the CDC found that 7% of the USA's population drinks zero cups of water per day. Another study revealed that having a 2% deficit of your body's optimal hydra tion level can impair your performance in tasks that require attention, psychomotor, mood and memory skills. Our bodies will lose water through the physiological processes of perspiration, respiration, urination, vomiting and defecation. When we do not ingest enough water to replen ish the amount of water our bodies have lost, we will become "dehydrated". The state of dehy dration means that your body has lost the optimal water level it requires to perform most bodily functions. When dehydration starts to develop, the body will release a hormone known as An tidiuretic Hormone (ADH) which signals the kidneys to remove less water from the blood. This in turn reduces the amount of urine eliminated from the body and turns the urine darker and
HEALTHY LIVING
Written By Ted Siciliano, DC
Hydration
What Is It, How Do We Benefit from It and How Can We Achieve It?
The body is able to absorb food only when the food has been broken down through the diges tive process but water is absorbed directly into the bloodstream and lymphatic system. When you drink a glass of water, the water absorption process starts immediately in the mouth and esophagus. As the water passes through the stomach, some absorption occurs, depending on the amount of food you have eaten. Then the water passes on to the small Intestines where the ma jority of absorption happens. Lastly, water moves to the large intestine where the absorption pro cess is completed. After the water has been absorbed, it becomes part of your blood and lymph which touches every cell in the body. These fluids transport nutrients to the cells and carry away toxins for elimination. So, the process of drinking a glass of water is much more complex than you have ever imagined and certainly extremely important for maintaining health.
The Academy of Nutrition and Dietetics and the U.S Academies of Science, Engineering and Medicine, both recommend that an average adult should drink 11.5 to 15.5 cups of water per day (8 oz./cup, 11.5 cups = 92 oz., 15.5 cups = 124 oz.). Remember, one gallon of water is 128 oz. Again, this amount of water is a lot for some people. Another recommendation is to drink one half of your weight in water and another is to drink two-thirds your body weight. These strate gies may work well for some but not everyone.
So, what are easy and simple ways to hydrate and stay hydrated? First, we should all drink water every day. Drinking an 8 oz. glass of water in the morning is a great way to start your day. If this seems too harsh, you could cut an 8 oz. glass of OJ with at least 50% water. This strategy helps with hydration and cuts your carbohydrate intake at the same time. A rea sonable goal for daily water intake is to drink six, 8oz. glasses of water. For convenience, try to keep a bottle of water with you during the day. To reduce cost and help save the planet, consider carrying a reusable water bottle and fill it with filtered tap water. Present day water filtering systems are effective and inexpen sive. Saving the cost of buying bottled water will pay for your filtering system in no time and immensely reduces your plastic footprint. If you don't like the taste of water, you can add a slice of lemon, orange, peach or whatever pleases your taste buds. Drink water before and after you exercise. For athletes or for heavy physical workouts, especially if you really sweat, consider weighing yourself before and after your workout. If you have lost weight, you need to rehydrate. A rule of thumb to follow is to drink one pint of water for every pound lost. Try drinking wa ter on a schedule. For example, drinking water and eating water rich foods for breakfast, lunch, a snack and dinner. Try drinking a small glass of water every hour. Although, I do not recommend drinking water at bed time as this may increase those night time trips to the bathroom. Of course, please consider drinking a glass or two of water when you are thirsty. Just doing that can keep you well hydrated. Staying properly hydrated is easy to do and will reap very large health dividends. So, eat, drink and stay hydrated; your body will thank you.
100 BAY MAGAZINE FALL 2022 more concentrated. The reduction in urine production and change in consistency is one of the major physical signs of dehydration. Other important physical signs of dehydration are: dryness of the mouth, extreme thirst, sleeplessness or poor sleep quality, fatigue, re duced immunity, hypotension or low blood pressure, irregular heart rate, eye strain, muscle weakness or cramps, headaches, constipation, confusion, dizziness or lightheadedness and irritability. Older adults are at a greater risk of dehydration. It has been reported that 17% to 28% of seniors suffer from dehydration partly due to their inability to sense thirst or through chronic diseases such as diabetes or kidney disease. Athletic performance can show a detectable decrease in skill levels through mild dehydration. Some common physical signs of athletic dehydration are: increased heart rate, increased body temperature, muscle spasms, shortness of breath, flushed skin and dizziness. As you can see, prevent ing dehydration should require consideration for your everyday activities and athletic endeavors. De hydration can be influenced by some of our everyday food and drink choices. Foods such as asparagus, artichokes, bacon and ham are mild diuretics and will remove water from the body. Beverages such as alco hol, coffee, tea, soda and energy drinks can actually enhance dehydration due to the amount of caffeine and sugar they contain. So, making good food and drink choices can prevent dehydration and support Howrehydration.muchwater do we need to drink daily in order to prevent dehydration? This is a great question which unfortunately, I believe, there no definitive answer. In reviewing the medical literature, there is no absolute consensus on how much water a person should drink daily. There are, however, several basic guidelines and great strategies you can follow which are very effective in staying hydrated. As a seasoned health care professional, one fact I have come to realize is that every person is physically different and a treatment which is appropriate for one person may not be appropriate for another. This reasoning also applies to the hydration process. The most common recommendation on hydration is to drink eight, 8 oz. glasses of water per day. This is an arbitrary num ber and doesn't account for a person's age, height, weight, body mass index and activity level. How ever, drinking eight glasses per day is a very good guideline to follow and can be effective in keeping you well hydrated but this strategy may not work for everyone. The CDC does not have a specific water intake recommendations and encourages adults to drink 2 to 3 liters of water per day (68 oz. to 101 oz., 120 oz./gallon) which is a lot of water to drink daily for some people.
-Ted Siciliano, DC
HEALTHY LIVING
We restore healthy spine function and ENHANCE quality of life Ted Siciliano, D.C. | Manahawkin Chiropractic Center 720 South Main Street Route 9 South Manahawkin, New Jersey 609-597-9333 | www.drtedsiciliano.com Non-surgical treatment of Spinal Stenosis | Herniated Discs of the Cervical or Lumbar Spine Degenerative Disc Disease | Neck pain with or without arm pain | Sciatica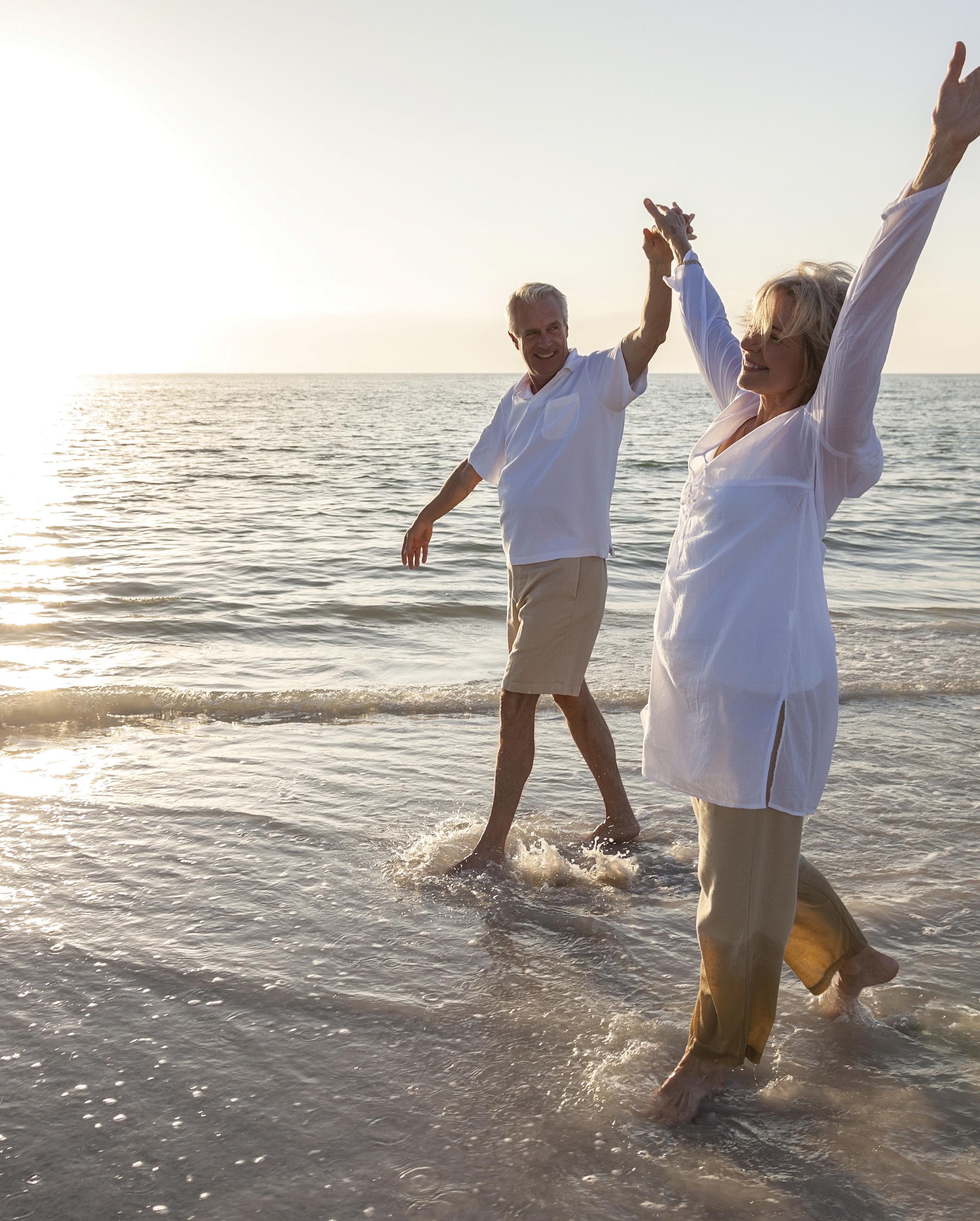 102 BAY MAGAZINE FALL 2022
When It Comes to Moisturizer, Timing is Everything When you moisturize your skin is actually key. Think about it, the function of most moisturizers is to trap moisture in your skin. So, if you apply mois turizer on skin that is super dry, it's not going to be very helpful because there is no moisture to trap. But if you apply a moisturizer on damp skin, and trap that dewy moisture immediately after a shower, then it is much more beneficial in treating and pre venting chronic dryness. All you have to do is gently pat yourself dry with a towel (never rub) after your shower before immediately rehydrating and locking in that moisture by applying a rich cream or lotion.
Same goes for dry hands—make sure you apply cream immediately after washing them or exposing them to water. And, be sure to wear gloves while you wash those dishes!
Thankfully, the latter seasonal side effect is entirely avoidable with a few simple preventative measures that can ensure your skin stays soft and smooth all season long. In fact, caring for dry skin in the winter involves a combination of habit changes, product swaps and analyzing ingredient labels carefully. Read on for our top 5 tips for fighting the cold weather skin blues. Invest in a Humidifier I know what your thinking, "All summer long I try to dehumidify my home, and now you want me to invest in a gadget that adds the humidity back inside of it?" But it's just a fact: As the air temperature drops, so do the humidity levels, which in turn zaps moisture from your skin cells as well. It doesn't matter what skin type you have—even oily complexions feel the effects. Combine the lack of moisture in the air with cold, harsh winds and excessive indoor heat when you turn up the thermo stat (especially so from forced hot air heating) and your risk for dryness, redness, and flakiness increases. And if you're prone to eczema or rosacea, winter weather can exacerbate those conditions.
5 Tips for Avoiding Dry Skin in the Cold Weather Months Ahead HEALTHY LIVING
Written by Lisa Simek
Adjusting Your Skin Care Regimen: Skin requires different treatment during colder weather, including the use of a more protective moisturizer. Cutting back on exfoliating scrubs, face masks, and steam treatments will also reduce damage to the skin barrier. That's not to say avoid exfoliation altogether, because when skin gets dry, dead skin cells pile up, and it becomes impossible for any moisturizer to penetrate. But you just want to exfoliate less often, so as not to irritate dry skin,
Fall is on its way: The air is getting crisp, sweater weather has returned, pumpkin spice lattes are everywhere and, soon, our glow ing summer complexions will give way to dull, dry winter skin.
One of the easiest ways to arm yourself is to invest in a humidifier for your bedroom. Increasing the moisture in the air will help prevent your skin from drying out, and even rehydrate it. You should use it daily for the best results. Bonus: the added humidity will even reduce the spread of germs in the air during cold & flue season. Bathe like a baby Over washing with soap will dry your skin. Moreso, the water temperature of a superhot shower or bath will fur ther dry the oils out of your skin; think of it this way—the warmer the water you use, the drier your skin is going to be. One way to counteract this is by taking shorter showers, and another is by making sure they are cooler in temperature (which we know isn't always the easiest thing to do in the middle of winter). If taking a bath, try adding beneficial skin-boosters such as milk, oats or even a cup of olive oil to the bath water to yield supple and soft results—just be careful getting out of the tub later—it can get slippery!
Clean Up Your Diet With a direct connection between the gut and skin health, increasing your daily intake of the right kind of foods will certainly help with dry skin. The single most important thing to do is drink plenty of water. More than 70 percent of our body consists of water – including our skin, which is our largest organ. In general, you should try to drink between half an ounce and an ounce of water for each pound you weigh, every day. For example, if you weigh 150 pounds, that would be 75 to 150 ounces of water a day. But it is import ant to note this measurement accounts for total daily fluid rath er than plain water. According to the recommendations, about 20% of daily fluid intake can come from foods—think primarily water-rich vegetables and fruit—but also other foods and types of meals that are water rich.
103
And most importantly, just because it is cold, doesn't mean you should forget the sun pro tection. Even in winter, harmful UV light can still stress your skin's moisture barrier, which is vital for maintaining skin health and hydration. Be sure to wear a hat and scarf, to protect skin from all of the harsh winter elements, including prolonged exposure to UV rays.
Consuming foods that are high in vitamins A, C, D, and E, as well as foods that are good sources of zinc and selenium, as well as biotin, may also help prevent or improve dry skin. Omega-3, green tea antioxidants, and turmeric also have benefits for the skin. Unsaturated omega-3 fatty acids are found in fatty fish such as salmon, sardines, as well as in nettle seeds, flax seeds, chia seeds and linseed oil, walnuts and avocadoes, and fill the skin's lipid reserves from the inside to stabilize its natural pro tective barrier.
bay-magazine.com
while still prepping the surface of your skin for fall's richer creams.
Speaking of creams, you want to look for fragrance-free and additive-free ingredients, as these will be the least irritating for dry skin. Look for natural ingredients such as Jojoba, Macadamia, Coconut and Rosehip Oils, and Co coa and Shea Butters and for the lasting results. Generally, cold weather prompts the use of heavier, richer moisturizers, and some may opt to even use a luscious face or body oil to really hydrate thoroughly. Oftentimes, the best creams look no more luxurious than a jar of solidified coconut oil or a pad of butter. Rule of thumb: the thicker the cream, the better it will likely be at locking in moisture.
In addition to fish, nuts and seeds, for more of that glow-fromwithin, bolster your diet with items like egg yolks, oats, and legumes for added biotin. Bonus: Many of these foods are also rich in collagen, the glue that keeps your skin elastic, so perhaps double up on the eggs and seafood, and sneak in a little bone broth for good measure. One of the highest forms of zinc is found in oysters, so don't skimp on those in the winter months as well—luckily those are found aplenty on LBI. Beta-carotene rich foods such as carrots, sweet potatoes and bell peppers are also effective in the prevention of dry and aging skin. And lastly, in the case of dry skin, it's better to avoid anything that drains moisture from the body – such as alcohol, caffeine in coffee and tea, and excessive salt. They are diuretics that will simply cause dehydration. Trans fats in fried and baked foods can constrict the veins and thus hinder blood circulation in the deeper layers of the skin. And avoiding ingredients like refined carbohydrates (white bread, pasta, dried fruit) and dairy will further stave off inflammation, and thus dryness, revealing a more youthful and hydrated you.
104 BAY MAGAZINE FALL 2022 Family Medical Care 853 Mill Creek Rd Women'sChronicWellnesswManahawkinellnessnjcom6097564667visitsdiseasemanagementHealthPediatricsPhysicals(annual,sportsandDOT)Weightmanagementcounseling Family Medical Care 853 Mill Creek Rd WeightPhysicalsPediatricsWomen'sChronicWellnesswManahawkinellnessnjcom6097564667visitsdiseasemanagementHealth(annual,sportsandDOT)managementcounseling Urgent Care Services 853 Mill Creek Rd Manahawkin wellness nj com 609 756 4667 Treatment of acute illness Physicals (annual, sports and DOT) Ear Musculoskeletalproblems/irrigationinjuriesEKGMedication(includingtetanus)NebulizertreatmentsBurntreatmentForeignobjectremovalIncision&drainageSplintplacementSuturerepair&removalIVtherapy Urgent Care Servvices 853 Mill Creek Rd Manahawkin wellness nj.com 609 756 4667 Treatment of acute illness Physicals (annual, sports and DOT) Ear SutureIncisionMusculoskeletalproblems/irrigationinjuriesEKGMedication(includingtetanus)NebulizertreatmentsBurntreatmentForeignobjectremoval&drainageSplintplacementrepair&removalIVtherapy Family Medical Care Urgent Care Service 853 Mill Creek Rd. Manahawkin wellness-nj.com | 609.756.4667 609-529-0303 | info@wellhydration.com | 853 Mill Creek Rd. Manahawkin, NJ | @wellhydration Hydration Pre-Game | Group Bookings | wellhydration.com At Well, our goal is to get you feeling your absolute best. An IV fluid and electrolyte infusion and a vitamin boost will provide a quick and much needed solution to replenish, rehydrate, regroup and reboot…To be well.
bay-magazine.com 105 Beach Barn Boutique Gifts . Clothing . Antiques & more 1920 Long Beach Blvd Ship Bottom 609.467.7170 home | life | found 1700 long beach blvd. surf city | 609 494 1802 | @shoplittlebungalow
And just like that summer has drifted into fall, overnight, sandals become an kle boots and you find yourself tearing through your closet looking for the per fect scarf to complete an outfit. In this new-normal, post-pandemic world the 2020s are just as fashionable as the 1920s with daring styles and creative spins on looks of decades past. The warmth of Autumn rays continually reinvents the landscape with each season and as the leaves change and the tide rolls in, so do creative and new ways to dress with the changing winds.
SHOULDER
SEASON
GET THE WrittenLOOKby Carolyn Mijal
The elevation and embracing of athleisure wear is having its moment unlike ever before. Gone are the tracksuits of the 80s/90s, albeit Jane Lynch single handedly gave them the spotlight as Sue on the TV Show "Glee" comfort is not only for athletes. Sports Luxe. That's right, sport and athlei sure wear had one of the biggest metamorphosis' this season which is the essence of Sports Luxe.
Fall 2022 reestablishes why the "classics" are classic. Clean and classic is the new chic, with versatile options among staple pieces in your wardrobe, basics are featured at the forefront of design this season.
Transitioning from day to night, add a blazer, a pair of dainty gold earrings and layer a gold necklaces or two and you have an outfit that is perfect for grabbing cocktails at the Roof Top bar at Hotel LBI.
Z SUPPLY has masterfully balanced comfort and quality in all of their products, with the sole belief that simplicity, comfort and style should co exist. Each and every piece was designed with the purpose that they could be dressed up or down. Comfort and style are the perfect marriage of what anyone wants in their wardrobe and this fall Sports Luxe has taken comfort and elevated it to new heights.
bay-magazine.com 107
Crisp white shirts and denim, a deceptively simple pairing however, the ways in which it can be molded depending on where the wearer is going and the look they want to achieve. A clean white t-shirt, paired with a light wash denim and white sneakers are the perfect put together look for hanging out at Viking Vil lage and seeing what Old Barney is up too.
Five 0 Six has featured items from Z SUPPLY in the boutique this fall and from the moment you feel the buttery soft cotton you will never be able to go back to just sweatpants.
Mixing and matching casual pieces with struc tured ones adds depth and is the perfect way to put former office uniforms to work. Fall creates the essential atmosphere for mixing textures, leather pants with an oversized sweater and sneakers create dimension and elevate a look. While the leather pants with a cotton shirt, mules, and accessories create a youthful and carefree look.
Embracing the varying hues from nature's shimmering pallet into cozy fabrics and fun patterns, the curated selection at Five 0 Six Bou tique allows all patrons to cultivate their own unique style while returning to classic favorites.
GET THE LOOK
Five 0 Six Boutique is located at 506 Long Beach Blvd in Surf City and is open year round. Stop on in and see all the treasures their boutique has to offer; you will not be disappointed!
The tonal colors of fall are for creating depth and refinement with neutral and monochromatic looks. Warm caramel and browns accented with gold ac cessories enhance the earth tone of the fall and make the atmosphere around you more wearable. One of the most iconic and functional fall staples is a trench coat and this season an oversized trench over leather pants, crip white sneakers and a chunky rust sweater, adorned with small gold earrings and a black beanie will certainly be the unofficial uniform of the fall. In addition to quality and unique pieces clients love, Five 0 Six is the destination for all your fall acces sories, a feature for this fall is Matisse Shoes. Their low-top sneakers with metallic detailing are so deli ciously whimsical and imaginative and are a creative way to add a twist to any ensemble. Another fun way to add detailing to any look this fall is adding a pop of color. Fall 2022 has two signature colors: a vivid electric blue and bright orange. Depending on if your look is more city chic or embracing earth tones both are a fun way to add spice to your look.
108 BAY MAGAZINE FALL 2022
(609) 467 five0sixboutique.com5306 @FARIASSURFSPORT | @FARIASGIRLS FARIASSURF.COM – 6 LOCATIONS ON LONG BEACH ISLAND YOUR HEADQUARTERS FOR LBI LIFESTYLE, MEN'S, WOMEN'S, & KIDSSINCEAPPAREL.1969. OPEN YEAR ROUND.
bay-magazine.com 111
HARVESTERSofthe Sea
FEATURE
Written by Lisa Simek Photos by Britton Spark
You've likely heard of farm-to-table, but what about boat-to-plate? Fresh, local seafood is the ultimate perk of living on Long Beach Island. Follow the journey of a scallop from the dredge, to the dock, to your dinner plate.
On any given day, visitors of Viking Village are able to stroll through the shops and walk around the docks to check out some of the impressive sea vessels at port. Upon a recent visit, the F/V Capt John—a 75-foot steel scalloper that was built in 2016 and is skippered by Captain Dane Knutson, with Ken Kline as his Chief Mate—was preparing for a 10-day scallop harvesting trip at sea. "It's an honor to captain Captain John's boat," shares Knutson, who knew the late John Larson, and has been working for the family for many years. The vessel, named after one of the Viking Village founders, Captain John Larson, was built by his family to honor his legacy. His grandson and namesake, John Panacek, happens to be one of the 5 deckhands that work tirelessly aboard the ship almost year-round as a scalloper. His fellow crew men are named Chris Van Bergen, AJ Romanoff, Pat Selover, and Gary Sutcliffe, and everyone on board has the same goal in mind: favorable weather and a safe and bountiful trip.
In case you haven't heard, Long Beach Island is known for world-renowned scallops. Viking Village is home to one of three major scalloping ports in New Jersey, along with Cape May and Point Pleasant, and comes in a whopping second place in the state for dollars landed annually of Atlantic Sea Scallops. As a company, last year Viking Village landed 2.1 million pounds of sea scallops from a fishery valued at nearly $60 million annually in the state of New Jersey— a market in which scallops retail at a generous price. But just how much work exactly goes into harvesting scallops from the sea and having them end up on one's dinner plate?
FEATURE
bay-magazine.com 115
In preparation for the trek, the crew has to gear up; make sure all of the equipment is optimally functioning and safely primed for travel. They load about 12 tons of ice on board, and go grocery shopping— they will need enough provisions to sustain the 7 men for the entire duration of the entire trip— because after a hard-day's work hauling massive dredges and swiftly shuck ing scallops for 12-hour shifts, these guys get Thehungry.galleyarea of the boat has a full kitchen with a dining table and seating, and well as three bedrooms off the side. Two of the rooms have two sets of bunk beds each, and the last and smallest one has only one bunk—dubbed the millennials' room—for obvious reasons.
FEATURE
From a land-loving layperson's point of view, the life of a fisherman seems like a charming and adven turous one; the allure of life at sea is romantic. But the stereotype is not necessarily true. Commercial fishing is consistently ranked as the most dangerous occupation on Earth, according to the U.S. Bureau of Labor Statistics; the fatality rate is 29 times higher than the national average. The public got a taste of the mortal perils of commercial fishing with Discov ery Channel's hit television series, Deadliest Catch. The fury of Poseidon was regularly put on display with the unique life-threatening hazardous situations of life at sea—vessel disasters, death-defying weath er conditions, treacherous falls overboard, on-deck hydraulic equipment or high-tension line injuries, dredges, winches—you name it. Fighting to reel in a several hundred-pound fish, hauling up nets and pulling dredges weighing several tons is physically exhausting work. Add pelting rain, rogue waves and icy decks to the equation, and that work can become lethal. One of the deckhands described trips in bad weather as "a bad camping trip, with a chance of Mostlydrowning."though, it's just hard, backbreaking work, and plenty of it, with some scallopers working 10 to 12-hour shifts for ten days straight out on the ocean. A good scalloper makes a good living, but he more than earns it—in sweat, toil, and the constant risk of hazards, mainly weather-related. Despite modern navigational tools, minute-to-minute forecasting and other safeguards, like mandatory survival suits for all on board, if trouble strikes 100 miles out to sea, a boat and its crew are pretty much on their own until help arrives. Beyond weather, there's considerable danger aboard a scallop boat because of the dredges, giant chain bags that swing out on metal arms, drop into the ocean to scoop up their quarry, then are hauled back up when they're full. Dredges can weigh from 1,000 pounds to more than a ton each, and heaven help the fisherman who doesn't stand clear of the massive moving parts.
The toss all the keeper scallops into bushel baskets and any rocks or other items not intended to be caught are thrown back overboard. The scallops are then hand-shucked and the shells are tossed back out to sea. They are put in a bucket, rinsed, and placed in special muslin bags, similar to a cheesecloth, and tied off with wire. The 50lb bags are then stored on that 12 tons of ice the crew loaded up on before they left. On a 10-day trip, a single fisherman can shuck upwards of 50,000 scallops. In addition to being incredibly talented with a shucking knife, the skills they possess include mechanical work, cleaning the boat, gear work, icing the boat, welding, pack ing the bags, and assuring the dredges have fresh shoesteel on them for proper scallop-collecting. The boats are also kept impeccably clean because the scallops are a food product. A mission is considered successful if it produces 12,000- 18,000 pounds (which is the maximum amount allowed) of scallop meat in one trip. After they have met their quota for the trip, the crew then races against the clock to get their bounty back to the dock so that they could officially "pack out" (unload the boat) and weigh in, then distribute their catch within a matter of hours to the local fish markets, retail stores, and even
The process is called towing, and after a period of towing, the dredge is brought in, and the scallops are all dropped right on the deck. The entire crew then sorts through each one by hand, which is called "picking the pile."
A specific sized dredge sweeps the surface of the ocean floor behind the boat in order to catch sufficiently-sized scallops (leaving behind other by-catch as well as the smaller, younger scallops).
FEATURE
island chefs. Viking Village actually has its own ice plant, so orchestrating the consistent temperature of the scallops is carefully managed during this entire process, maintaining the scallops' sushi grade level of freshness.
bay-magazine.com 119
Once the haul is offloaded, a significant portion goes to the boat owner straightaway just to pay for fuel and provi sions. A single trip may require $18,000 in fuel alone, and the fishing license can cost up to $5 million. The rest of the money is then divided in shares among the crew members.
The guiding principles of Viking Village is to only work with well-known and well-managed fisheries. They don't support fisheries in countries that practice damaging techniques and who don't have a resource management plan. In general, good quality comes from good operators. And good operators hold resource management as the highest guiding principle. The fishery is unique in that they govern their own industry with NOAA Fisheries. They have a system where authorities can track them, to make sure they're not in off-limit waters. Fish and game officers will arrive for a "pack out" to ensure they are within legal limits. U.S. wild-caught Atlantic Sea scallops are a smart sea food choice because they are sustainably managed and responsibly harvested under these U.S. regulations. The best way to continue to support this sustainable seafood is by buying local and supporting our fishermen.
FEATURE
Scalloping, as a trade particularly on Long Beach Island, supports many local families. It is not only important as consumers to understand the way local fishermen catch our seafood but the lifestyle that goes along with it and how it affects the culture and local economy. Essentially, the supply chain for local scallops is as tight as it can get—from the boat, to the Viking Village docks, to the chef or the con sumer who is buying it the same day at a local fish market. All of LBI has access to such an incredible seafood product right in our very own back yard. If one is lucky, this remarkable little creature and some of its kin will land on your dinner plate this season. Don't be surprised if they came di rectly off the of the F/V Capt John.
An institution on the island, Viking Village and its surrounding shops preserve and exhibit the story of the fishing industry past, present, and future—honoring the effort, sacrifice, and courage of those who built the Viking Village fishing industry of LBI as we know it today. So next time you take a bite out of that sweet, buttery, fresher-thanfresh scallop, remember all of the hard work that went into delivering this mollusk from the sea to your dinner plate. And if you stop by the Viking Village docks for a tour, give the crew members a smile or a wave. They will surely be grateful for the appreciation.
FEATURE
124 BAY MAGAZINE FALL 2022
We are a local, all volunteer non-profit organization With a mission to support local food pantries as they assist our residents With their basic food needs and to help educate the public of the basic food needs of individuals and families in our area. the hunger foundation of southern ocean is a 501(c)(3) non profit, volunteer only organization Which hosts charitable events to raise aWareness about, and funds for, local food pantries as they help thousands of families each year in the southern ocean area. since 1995, the foundation has raised more than $1.755,000 million Which has been donated to local food pantries to assist our neighbors in need.
DONATE WWW.HFOSO.ORGTODAY
bay-magazine.com 125 DREAMS BOATING YOUR LOCAL BOATING RESOURCE We are your one-stop shop for Sales, Marina, Parts, and Service. Contact us today for all of your boating needs. MarineMax Ship Bottom – Sales Office 214 West 9th | Ship Bottom, NJ 08008 (888) marinemax.com/shipbottom579-3249 MarineMax Brant Beach – Service Center 20 W. 44th St. | Brant Beach, NJ 08008 (866) marinemax.com/brantbeach932-3113 Scout 277 DoradoGaleon 325 GTOSea Ray SLX 260 Sailfish 276 DC
Planner | Bogath Weddings & Events Photography | Melanie Cassie Photography Cinematography | PF Films Invitations | Crisp Designs by Britt Hair & Makeup | Up Do Guru Catering | Touch of Elegance Florist | Dahlia Spataro Cake | Big Apple Bakery Entertainment | The Counterfeiters Rentals | Rustic Drift Trolley | ShooBoo Shuttle Rentals | Ocean Tents Allie and Mark Wedding Bliss
WEDDINGS
128 BAY MAGAZINE FALL 2022 WEDDINGS
HOW THEY MET?
Allie & Mark met at work in San Diego at Nomad Temporary Housing. They started off as friends and joined a company kickball team on Thurs day nights. Mark started driving Allie home after games. Then at the end of the first season they had a kickball bar crawl with all the teams and these two ended up hitting it off.
bay-magazine.com 129
130 BAY MAGAZINE FALL 2022
We love to travel and when we lived in San Diego, we took trips to Joshua Tree often on weekends. We ended up going there one weekend and went hiking in the National Park. We went and sat on a big rock with our clif bars when he whipped out a ring and proposed! I had absolutely no idea it was going to happen then and there whatsoever. HE PROPOSED?
HOW
WEDDINGS
132 BAY MAGAZINE FALL 2022 Photo Credit: Melanie Cassie Photography www.BogathEvents.com (973) 477-1392 Jeanne@BogathEvents.com
bay-magazine.com 133 THEMAINLANDNJ.COM | @THEMAINLAND Welcome to the ultimate destination for fun with friends and family! Located just a few miles from the coast, this one-of-akind destination offers everything you need to kick back and have some fun! From beautiful weddings and events to our laidback Kitchen + Pub, thrilling Adventure Park and Arcade come explore everything The Mainland has to offer. Kitchen + Pub, hotel adventure park, WEDdings + more Ann Coen Photography Ann Coen Photography
The wedding cake continues to be a timeless centerpiece in the reception space. By adding fresh flowers, you can take your big day dessert to the next level. Florists will design the cake flowers using soft, open petaled blooms allowing for the subtle nuances in color variances to really shine. Often times we will add in delicate greenery and mixed textured seasonal elements, which when used together truly add that wow factor to your cake. By using specific blooms that have been utilized throughout the event, the dessert display will co ordinate perfectly with the rest of the event's décor. The wedding cake tradition remains to be an integral part of the reception, and why cake adornments have become so popular. Let your florist work their magic and create a cus tom statement piece out of your wedding cake.
134 BAY MAGAZINE FALL 2022
Timeless CENTERPIECE
WEDDINGSWrittenbyKatie Hood Off Beet ProductionsLeanna Theresa Photography Liz Andolina Photography Ann Coen Photography
bay-magazine.com 135 let's go daddy O eat, sta y, pla y, repeat all year 4 401 LONG BEACH BLVD. | BR A NT B EACH, NJ | 609.494.1300 | daddyo lbi com F10032_August 2021_7.2375x4.625_Summer bay ads_PICKS.indd 2 5/12/21 11:50 AM
toandhavetohold PLANNER | Bogath Weddings & Events PHOTOGRAPHER | Michael John Murphy HAIR & MAKEUP | Bombshell Hair + Beauty Bar BRIDE'S DRESS SHOP | Free Love Bridal INVITATIONS & SIGNAGE | CRISP Designs on Paper RECEPTION VENUE | The Arlington FLORIST | Reynolds Garden Shop CAKE | Sweet Melissa Goodness•Boutique Bakery RENTALS | Rustic Drift MOBILE BAR | The Drifting Buoy RECEPTION DRESS | French Knot Couture WEDDINGS
138 BAY MAGAZINE FALL 2022 WEDDINGS
bay-magazine.com 139
140 BAY MAGAZINE FALL 2022 WEDDINGS
bay-magazine.com 141
bay-magazine.com 143 Craft Beer Barrel Aged Cocktails New American Food Local Farms 1302 Long Beach Blvd, Ship Bottom, NJ 08008 (609) 494-8848 arlingtonlbi.com Brunch Saturday and Sunday Happy Hour OpenRehearsalOystersDailyDinnersShowersPrivatePartiesDailyYearRound OPEN YEAR ROUND BRUNCH | LUNCH |DINNER WEDDING 609.494.2100REHEARSALPRIVATERECEPTIONSEVENTSDINNERS4THST,BARNEGATLIGHT,NJ|DAYMARKLBI.COM
Though many people believe that their jewelry needs to be included in their homeowner's insurance policy, Chris has partnered with Jeweler's Mutual, the only company dedicated solely to insuring jewelry, to offer a better alternative. Homeowner's insurance does not always cover loss, damage or disappearance of precious items, while Jeweler's Mutual insurance covers all of these scenarios. Additionally is it crucial that insurance appraisals reflect the realistic cost of replacing an item, and as a G.I.A.-Certified appraiser with working day-today insight into retail jewelry, Chris will ensure the com plete value is realized. You will be in and out of his store in a matter of minutes. And with the assurance that your precious pieces are fully accounted for, you won't hesitate to wear and enjoy them. Do you replace watch batteries? From Timex to Rolex, Chris Biele and his team do more than just replace your watch battery. They take you on a journey into the inner workings of your watch. The custom Watch Room in their shop is equipped with the technology to allow you to virtually participate in your repair. The technicians schedule a particular time-slot for each watch and provide you with custom log-in infor mation so that you can see the repairs being done in real time. The session is also recorded to allow you to play it back at your convenience. Not only is it fascinating to see the intricate work being done, but it's also reassuring to know exactly what is happening with your treasured Chriswatch.invites everyone—past, present and future cus tomers—to ask him all of their jewelry-related questions. With plans for a future live-chat feature on his website and continued advancements in technology that make it possible to intimately involve his customers with jewelry repair, insuring, and buying, Chris Biele holds the satis faction of his customers as his chief priority.
144 BAY MAGAZINE FALL 2022
Chris Biele, owner of Atlantic City Jewelry, takes a unique approach to his jewelry business; one in which the exquisite collections he has curated and the peo ple who visit his shop both take center stage. He has amassed a significant amount of knowledge, equally practical and technical, regarding the world of jewel ry. Honed through decades in the industry among a variety of locales, Chris's expertise is given a venue to shine in his family-owned and operated jewelry store in Bayville. There is a clear reason why people from Long Beach Island and the surrounding areas trust him with all of their jewelry-related needs.
ConversationYourJeweler
How do I get an insurance appraisal for my jewelry?
To serve his customers, an open line of communication is very important to Chris. From repairs to sentimental jewelry through caring for investment pieces, he has found people genuinely seek the guidance of a true ex pert. Though some questions are indeed quite nuanced, there are others that Chris hears often… Are your repairs done on premises? Yes! This is something in which Chris takes a great deal of pride, as this level of care is not often found in many jewelry shops. Nothing ever leaves his store and all pieces are always handled with proper care. From simple solders to complex stone replacements, Chris and his family possess an exceptional range of skills and expertise to fix anything. Many repairs can even be done while you wait.
A
WEDDINGS
with
Written by Jenna Cowperthwaite
437 Route 9 Bayville, NJ chris@atlanticcityjewerly.com732.269.6699 Photo by Delaney Dobson Estate Buyersand Appraisers
Wedding Bliss Expo is a brand in the world of exquisite and luxurious weddings. The Wedding Bliss Expo show is for brides with high attention to detail and interests in the finest design-led products and services. stunning centrally-located venue of Hotel LBI will be transformed into a wedding wonderland to delight both couples and the industry alike as attendees are introduced to the area's top creative professionals, industry leaders, planners, entertainers and vendors while enjoying a chance to network, exchange ideas and walk away empowered and inspired.
SAVE THE DATE
MARCH 26, 2023 JERSEY SHORE'S PREMIER WEDDING EXPO WEDDING Bliss EXPO™
Our
baymagazine For more information contact gary@bay-mag.com
WEDDINGS
In just a few short months Hotel LBI will be trans formed into the electric and exciting Wedding Bliss Expo on March 26, 2023 brides-to-be and their signif icant others will be potentially meeting their soon to be vendors for the first time and piece together elements of their wedding vision boards and have them come to life.
LBI VENUE SPOTLIGHT: Spray Beach Chapel located at 2309 Beach Ave, Long Beach Township, looks like it came from a Hallmark movie and was placed on the island. For couples who love history this is the ideal venue. Since 1895 the Spray Beach Chapel has served the local community and many of the original items within the chapel are still in use today. The stained glass windows throughout the Chapel are adorned with nautical imagery. This historic landmark can seat approximately 120 guests and to this day they still hold church services. For historical buffs you can add special bragging rights to your wedding day by having the opportunity to ring one of the histor ic bells in the chapel on your big day.
The Wedding Bliss Expo is the brainchild of Bay Magazine, Bogath Weddings & Events and Wed dings of Distinction, which cater to the top tier of the Long Beach Island bridal market. Gary Henderson and Farrell Dunleavy, co-founders of Bay Magazine, with Jeanne Coon-Bogath, the owner and lead plan ner of Bogath Weddings and Events, have joined forces to carefully curate a one-of-a-kind opportu nity that provides the best hand-picked roster of high-quality exhibitors.
For Wedding Scheduling please contact Elaine Atlee (732) 552-9941, email -eatlee@zackshore.com
Photos by Amanda Bonneau Photography
148 BAY MAGAZINE FALL 2022
Written by Carolyn Mijal
The stunning centrally located venue of Hotel LBI is transformed into a wedding wonderland to delight both couples and the industry alike as attendees are introduced to the area's top creative professionals, industry leaders, planners, entertainers, and vendors all while enjoying a chance to network, exchange ideas and walk away empowered and inspired.
Event Insurance: If a modern pandemic has taught us any thing it truly is that it is better to be safe than sorry. Event Insurance is prudent and practical for brides of any region and even more so in New Jersey. Between blizzards, hurri canes and the occasional sprinkling of tornadoes, preparation for the unexpected is a way of life in New Jersey. Having an open conversation with your venue and vendors should be a huge part of any planning meeting for couples. If you are planning a wedding on the island, or near the shore having an open and proactive dialogue with all parties involved will alleviate stress. Ask your venue and vendors what their contingency plans are if there is a major storm. Talk with your vendue and vendors about their contingency plans are and coordinate a potential weather date; it is better to have it in place and never need it, then not have it and need it. Most importantly ask if they have insurance in case the unexpected happens. Prudent and proactive planning are the extra cush ion that is worth the extra expense for peace of mind.
An Anti-Fall, Fall Wedding: There is no written rule that says you must use gourds as inspiration and decoration for your ceremony, table and venue simply because your wedding is in the fall. Orange, yellow, pumpkins and sunflowers are great for home décor, but your wedding is not Home Goods. Wedding style is all about taking what you love and reimag ing it in its highest form for the most important celebration of love and family. By taking a color pallet that you love for the fall and muting the colors down to a dusty pallet the look and feel of the colors surrounding you are romantic and inviting. By contrast for our brides who are edgier and want to embrace the moodier side of fall, turn the saturation up on the color. Jewel tones take sophistication to the next level. Midnight blue with accents of marigold and amethyst add an element of glam and magic to your day. There is third option as well involving little to no color at all. Swapping out white for ivory and adding in pops of sage; tonal wedding decor allows not only the bride and groom to shine but when look ing back at your wedding photos the focus shines through in the smiling faces of your friends and family. An added bonus of having a fall wedding in LBI is taking advantage of all of the local seasonal events. You and your guests can create an entire weekend experience in addition to the celebrations.
bay-magazine.com 149 FALL WEDDING TIPS:
For more information and registration about the 2023 Wedding Expo and to read about featured vendors you can visit: www.weddingblissexpo.com
150 BAY MAGAZINE FALL 2022 SWEETMELISSAGOODNESS.COM FROM SCRATCH CUSTOM CAKES & COOKIES DESSERT DISPLAYS & SWEET HOLIDAYTABLESGIFTS&BOU T I Q U E S W E PASTRIESETS Donut Wall Rental Great for any Occasion For more info@bay-mag.cominfo203-240-4269
This boutique, now in its seventh season, is the ideal place to take a deep breath and embark on the of ten-daunting process of finding "The Dress." After all, a wedding gown often ends up being the central design element for the entire aesthetic of a wedding.
LoveLettingflow
At the turn of the twentieth century—fueled by the 1840s wedding gown of Queen Victoria dazzling women around the world, along with the Industri al Revolution making factory-made dresses easily available to the masses—brides began to purchase a special dress for their wedding, rather than simply wearing their "Sunday best." Over the ensuing decades, the entire wedding industry evolved con siderably and couples now have myriad elements to consider for their wedding day. Free Love Bridal, located in the heart of historic Cape May, remains focused on providing each bride a special experi ence when it comes to selecting her dream dress to begin her wedding journey.
WEDDINGS
Owner Betsy and her team at Free Love Bridal fully understand this significance. They are committed to being entirely present for each and every bride who comes through their doors, lending their unique Down the Aisle & Beyond Written by Jenna Cowperthwaite
grasp of the many nuances present in wedding dress shopping. They recognize that the dress is more than sim ply a dress. It is a profound symbol around which long-held generational beliefs, beloved traditions and critical family dynamics revolve. The union of two families and the planning of their momentous occasion tends to sink in on a deeper level upon dress shopping. Betsy is there with her team to help navigate everyone's list of desires while ensuring the bride's own wishes are realized. The very moment they step through Free Love Bridal's doors, brides are flooded with feelings of excitement and anticipation. With crisp white walls and sunny, bright windows, natural light fills the space. Beautiful marble counters display the most dainty, delicious cupcakes from a local bakery. Crystal chandeliers and bouquets of
Photo by Idalia Photography Photo by Idalia Photography Photo by Born by the Sea Photography Photo by Delaney Dobson
Photo by Ashley mac Photography Photo by Jess Schifilliti Photography
bay-magazine.com 153
fresh, white flowers add a subtle touch of elegance. And the shiny white pedestals offer a must-have platform for twirling. Even the stylists wear all white, allowing the bride to shine. The team is completely invested in their bride for a full two hours. In the private bridal suites, they pop the bubbly to create a truly celebratory atmosphere. Though the entire experience at Free Love Bridal is indeed one of luxury, it remains solidly down-toearth. Carrying a wide range of gowns, there promis es to be a dress perfect for every bride. Whether she seeks a classic, rustic, modern or boho style, there is something to capture each bride's spirit. Collections like the Martina Liana couture dresses from Austra lia and even a line handmade by women in Chicago provide a blank, fresh canvas upon which the stylists can help the bride customize something just for her. With intimate foundational knowledge of the sub tleties of each dress they carry, the stylists spend this time getting to know the bride herself. They seek to understand her overall vision, ultimately helping her achieve the bridal look of her dreams on a level she never thought possible. Free Love Bridal offers ev erything to complete her look, including veils, headpieces, jewelry, shoes and lingerie.
The entire vibe and mission of this distinctive bridal boutique has been lovingly curated by Betsy, a fifth-generation native of Cape May. Living on the West Coast while teaching high school for many years, she worked for fashion designers on the weekend in LA. After the Jersey Shore lured her back, she immediately
154 BAY MAGAZINE FALL 2022
WEDDINGS
recognized Cape May would not only be the perfect home for her and her husband Tim, but also for the dress shop she had long envisioned. Betsy has forever held a deep-seated love for gowns, fashion and design, but was afraid that pursuing it fulltime might cause her to lose that passion. Her study at Parsons in NYC quickly di minished that fear, however, and Free Love Bridal was born. The bridal shop perfectly combines her love of helping and guiding others, fine-tuned during her time as a teacher, with the creative focus on bridal fashion so recently honed. Collaborating with other professionals in the wedding industry to create styled shoots with the gorgeous gowns from the shop has also been an amazing creative outlet, even working with LBI's very own Ann Coen, Bogath Events, and Weddings of Distinc tion to create inspirational images used throughout the wedding industry.
bay-magazine.com 155
Betsy's husband, Tim, is not only her part ner in life, but also her partner at the bridal shop. As a retired commercial scalloper, Tim's influence, while unlikely, holds a tremendous impact on the day-to-day operations of this bustling boutique since he joined the crew full-time nearly four years ago. It takes quite a guy to hang up his fishing skins, boots and knife, only to don a purely white ensemble, serving pink champagne and cupcakes and informing brides if the earrings they love come in rose gold or silver. In the midst of manag ing orders, shipments, emails, phone calls and a shop full of women, he occasionally harkens back to his long, hard days on the boat quite fondly! At the end of the day, the name says it all, so simply and succinctly. Free Love. Betsy and her team desire love to flow and grow, and they do it through the dress selection process. Somehow they manage to artfully combine a comfortable, laid-back ambience with the once-in-a-lifetime prominence of finding the perfect wedding gown. Their expert guidance ensures each bride can carry on their mission of free love, down the aisle and beyond.
156 BAY MAGAZINE FALL 2022 Oceanfront Lodging & Dining With sweeping views of the Atlantic Ocean, Spray Beach Oceanfront Hotel combines local coastal influences with modern amenities for an exceptional vacation. Dine at our onsite restaurant & beach bar, relax in a well-appointed room just steps from the beach, or explore nearby attractions by foot or bike. 200 East 24th Street, Spray Beach, NJ 08008 | (609) 492-1501 LOCATED AT SPRAY BEACH HOTEL | (609) 492-1501 | SPRAYBEACHHOTEL.COM Oceanfront bar and coastal flavors
225 JACKSON STREET CAPE MAY, NJ freelovebridal.com
THEBOATYARDNJ.COM
158
| @THEBOATYARDNJ The Boatyard is a gathering place to come together for casual food and drink, meet up with your family and friends, play games, and enjoy a day on the bay. We also offer boat rentals, marina slips & storage, fuel for boats & personal watercraft for crabbing and fishing on the bay. Boat Up Social, Marina, Outdoor Beer Garden, Boat fuel, Rentals + More @brownie.jpg
Recipes and photos by Susan Von Brachel and Robin Chase www.robinandsue.com mindyourfeed
160 BAY MAGAZINE FALL 2022
bay-magazine.com 161 HummusBeetRoasted Ingredients: 2 small beets, store bought and pre-cooked 1 15 oz can chickpeas, drained and liquid reserved 1 garlic clove ¼ cup tahini 2 tablespoons fresh lemon juice ½ teaspoon salt Directions: Add the chickpeas, ½ cup of chickpea liquid from the can, beets, and remaining ingredients into food processor and blend until smooth. Serve with pitas, chips, fresh assorted vegetables. FEED YOUR MIND
Caramel Popcorn quarts popped popcorn or store bought cup butter 2 cups brown sugar ½ cup corn syrup 1 teaspoon salt 1 teaspoon vanilla extract ½ teaspoon baking soda Directions: Preheat the oven to 250°F. Place popcorn in a very large bowl. Melt butter in a medium saucepan over medium heat. Add in brown sugar, corn syr up, and salt. Bring to a boil, stirring constant ly. Boil without stirring 4 minutes. Remove from heat and stir in vanilla and baking soda. Pour caramel in a thin stream over popcorn while stirring. Stir until well Dividecoated. popcorn between two large shallow baking dishes. Bake in the preheated oven, stirring every 15 minutes, for 1 hour. Remove from oven and cool. Break into pieces and enjoy!
Ingredients: 5
1
FEED YOUR MIND
162 BAY MAGAZINE FALL 2022
bay-magazine.com 163
bay-magazine.com 165
Ingredients:
1
3
FEED YOUR MIND
Apple Sangria 1 red apple green apple tablespoons sugar ½ teaspoon cinnamon 1 bottle dry red wine, chilled ½ cup Grand Marnier 3 cinnamon sticks 1 lemon, sliced into rounds 2 cups Apple cider Directions: Slice apples, then add them to the bottom of a large pitcher. Sprinkle them with sugar and cinnamon and stir. Let them stand for 20 minutes at room temperature. Pour in red wine, Grand Marnier, cider, cinnamon sticks and lemon rounds. Stir and refrigerate 1 to 4 hours. Pour the sangria into ice filled glasses. Add apples to each glass for garnish.
CheeseFigRoasted&GoatPizza
1 tablespoon chopped fresh rosemary leaves 8 to 10 ripe figs, sliced ¼-inch-thick
Store bought pizza dough
2 tablespoons olive oil, plus more for drizzling
FEED YOUR MIND
4 to 5 ounces crumble goat cheese
½ teaspoon salt ¼ teaspoon fresh ground pepper Cornmeal, for the pizza stone or baking sheet
166 BAY MAGAZINE FALL 2022
Directions: Place the dough in a well-oiled bowl and cover with a damp dish towel. Place in a warm location and let rise for 3 hours or until doubled in size. Preheat the oven to 525°F. Over medium heat, sauté the onion in the olive oil and vinegar in a large pan, add the salt and pepper. Stir until the onion is soft, translucent and beginning to brown, 20 to 25 minutes.
Sprinkle a large baking sheet with cornmeal and stretch the pizza dough to a rectangle shape. Drizzle olive oil over the dough and sprinkle of salt. Spread onion across dough and add the crumbled goat cheese. Sprin kle rosemary on top and arrange figs over the pizza in a single layer and sprinkle some more cheese. Bake for 10 to 15 minutes, checking occasionally. Remove from the oven when edges are golden brown, cut and serve.
2 to 3 tablespoons balsamic vinegar
1 large yellow onion, thinly sliced
Ingredients:
bay-magazine.com 167
168 BAY MAGAZINE FALL 2022
Roasted Chickpea &Kale Salad
Ingredients:
Apple Cider Vinaigrette Directions: Preheat oven to 400°F. Combine the chickpeas, olive oil, cumin, turmeric, cinnamon, ginger, and salt together. Spread the chickpeas out on a baking sheet and roast for about 20-30 minutes, or until golden and Tosscrispy.the chopped kale, pepitas, walnuts, dried cranberries, and vinaigrette together. Add in the roasted chickpeas and toss.
Apple Cider Vinaigrette Ingredients:
FEED YOUR MIND
1 small shallot, roughly chopped ⅓ cup olive oil ¼ cup apple cider vinegar 2 teaspooons Dijon mustard 2 teaspoons honey ½ teaspoon salt ¼ teaspoon freshly ground pepper Directions: Puree shallot, oil, vinegar, mustard, honey, salt and pepper in a blender until smooth.
bay-magazine.com 169
1 15 oz. can chickpeas, rinsed 2 Tbsp olive oil ½ tsp cumin ½ tsp turmeric ½ tsp cinnamon ¼ tsp ginger ¼ tsp salt 6 cups chopped kale ¼ cup pepitas ¼ cup walnut halves ¼ cup dried cranberries
½ cup brown sugar, packed ½ cup sugar
2 teaspoons cinnamon 1 teaspoon ground ginger ½ teaspoon nutmeg
Pumpkin Oatmeal Cookies
Ingredients:
¾ cup confectioners' sugar
Icing:
Powdered Sugar Icing: Stir together the confectioners' sugar and almond milk until a smooth sauce forms and all lumps are dissolved. Dip a fork into glaze and drizzle in a zig zag pattern. Let the cookies sit at room temp until glaze is set.
Preheat oven to 375°F. Line two baking sheets with parchment paper. Remove the bowl with the dough from the fridge. Make 24 1 ½ table spoon-sized balls and place them onto the baking sheet. Lightly flatten the tops of each cookie with your hand. Bake for 11 minutes until lightly browned on the bottom. Remove from the oven and allow to set on the baking sheet; after 2 minutes, transfer to a wire baking rack. (Refrigerate the dough in between baking) If making the glaze, allow to cool to room temperature, about 30 minutes.
½ teaspoon salt ½ cup coconut oil, at room temperature
FEED YOUR MIND
1 ½ tablespoons almond milk
Directions: In a medium bowl, combine the oats, flour, baking soda, cinnamon, ginger, nutmeg, and salt. In the bowl of a stand mixer, mix the coconut oil, brown sugar, and sugar on medium high for about 30 seconds, until well combined. Add in pumpkin and vanilla and mix on low for a few seconds until fully combined. Gradually add in the dry ingredients, mixing on low, until com bined into a dough. Place the bowl in the refrigerator to chill dough for 30 minutes.
Powdered sugar
¾ cup pumpkin puree
½ teaspoon baking soda
170 BAY MAGAZINE FALL 2022
1 tablespoon vanilla
1 ½ cups rolled oats
1 ½ cups flour
bay-magazine.com 171
172 BAY MAGAZINE FALL 2022 1103 Long Beach Blvd Surf City, NJ 08008 609 • 361 • 0050 LONG BEACH ISLAND'S COOKBOOK Seafood Long Beach Island's #1 Cookbook Get your Copy Today bay-magazine.com
275 W 9TH STREET SHIP BOTTOM, NEW JERSEY 609 494 COUNTRY0667CORNERFARMMARKETBESTPIE'SONLBI
From Naples,with love Photos by Michael John MurphyWritten by Lisa Simek FEED YOUR MIND La Riva Brings Neapolitan Cuisine to Barnegat Light
The Sabarese brothers, Chef Brian and Paul, owners behind the wildly successful restaurants Daymark (in Barnegat Light) and The Arlington (in Ship Bottom) are tapping their Italian roots to bring the flavor of Naples to the heart of Long Beach Island. Since June they have been offering a one-of-a-kind experience showcasing authentic Neapolitan pizza and robust Italian fare with style and substance at their newest establishment, La Riva. Forget all that you have known about "slice pizza" thus far. This wonderful little Barnegat Light gem is, in fact, a revelation when it comes to pizza. One will walk out of La Riva with a new appreciation for the history and art of making pizza, along with tremen dous admiration for the owners who have graced our little barrier island with their fresh gastronomical take on time-honored Italian dishes.
Here is the rundown on Neapolitan pizza, or pizza Napoletana, which is a type of pizza that originated in Naples, Italy. The requirements of an authentic Ne apolitan pizza begin with the crust. The dough is typ ically made with highly quality Italian flour, Italian yeast, water, and salt. Sabarese shares that absolutely no sugar or oil is added to this dough. He typically lets the dough ferment for about 3-4 days, depend ing on variables such as temperature and humidity, and roughly makes about 250 dough balls a day. It must be kneaded skillfully by hand, and later cooked quickly at a high temperature (anywhere from 800 to 1,000 degrees), in a traditional wood-fired brick oven, so the crust bubbles up and it cooks properly, char ring ever so slightly in just the right places—which is where it gets that trademark smoky flavor from. He notes that achieving a proper hydration ratio for the dough is key, as it is the moisture from the dough which releases steam as it cooks, creating a moist, hot, crispy and practically greaseless pizza. (Traditional Italian-American pizzerias, by contrast, add sugar, tons of oil to the dough, and use larger gas ovens that are heated to only about 500 degrees.) The one-of-akind oven at La Riva was imported from Italy and made by Neapolitan artisans using stone and volcanic soil from Mt. Vesuvius to create the brick. The crust is so tender it barely fights fork, knife or teeth. Some may wish it put up more crackly resis tance, but you inhale it at least as much as you eat it. When you have finished, some of the most pop ular other pizzas in town will seem tough, leathery, overworked. Even if this is not the pizza style you are used to, you'll know that it's the work of a baker who has spent years listening to the dough, dedicating himself to the craft of Neapolitan-style pizza making. Using naturally leavened dough and a short shopping list of ingredients, La Riva makes what is unmistak ably the finest sit-down pizza on the island. Chef Sab arese demonstrates with each pie that he is a minimal
bay-magazine.com 175
The shared plates include comfort foods like baked rigatoni, fusilli bolognese, and –the star of the show—meatballs inspired by the brothers' Nonna's recipe. Also of note is one of the best ways I've ever tried calamari prepared, served puttanesca style.
176 BAY MAGAZINE FALL 2022
One thing to know about the toppings here: don't expect the lavish pile of meat and vegetables you get in a typical slice pie. Not only
If La Riva made nothing but pizza it would still be a find, but the kitchen has many more delightful surprises up its culinary sleeve. Their robust antipasti and salad se lection includes a warmed, soft housemade mozzarella ball served with a drizzle of imported olive oil and sprinkles of flaked sea salt, as well as a delectable 16-month aged prosciutto di parma, sliced paper thin and served with crunchy breadsticks.
will the soft and subtle crust not support it, but that is not how people in Italy like it— it's a heavenly blend of char, crust, cheese and toppings that is lighter and more delicate. If you order one pizza per person, you're likely to be pleasantly full and have no Althoughleftovers.the pizzas that are the main event here, they go well outside the ordi nary without compromising their Italian ideal. There are some adventurous varia tions which include a clam pizza, a pep peroni pie with hot honey, oven roasted mushroom with truffle, and (my personal favorite) the sweet sausage with organic tomatoes, mozzarella and broccoli rabe.
There is even a white (tomato-less) pizza with ricotta, arugula, mozzarella, pecorino and prosciutto. Did you know that white pizzas were actually invented before the traditional tomato-based pizzas; the first mention of a pizza is said to date from the year 997, which was at least 500 years be fore tomatoes had been introduced to Italy!
It's unclear whether the puttanesca sauce got its name because it was invented by Sicilian prostitutes or was compared to them because it's hot and spicy, but the combination of tomato with capers, olives, and pepperoncini with tender and bare cal amari rings is a must-have for those who enjoy big flavors without all of the unnec essary calories often seen with calamari's deep-fried alter ego. ist, focusing on quality of ingredients. He lets you notice the burst of sweet flavor from the Bianco DiNapoli vine-ripened tomato, organically grown in Northern California and sourced especially by Sabarese, or the little bite of brininess in the first cold-pressed olive oil imported from Italy and drizzled as a finish, for instance. Or the unruly, windswept-hillside aroma of fresh and bright basil leaves. The precise crunch of each unrefined Italian sea-salt crystal waiting to dissolve. The citrusy licorice notes of wild fennel seeds imported from the mountains and valleys of Calabria. And of course, the light and tender naturally leavened dough, with its faint and fleeting crackle; and the milky melt of cheese. Pure perfection.
Every one of the entrees, from the brick half chicken al mattone, which is organic and sourced fresh from local Amish farms, to the NY strip with rosemary, herbs and EVOO is a winner, but the whole roasted branzino was dynamite. Wood fire roasted with fennel, lemon and herbs, it's testament that dining at a pizzeria doesn't have to always be a heavy, carb loaded meal. Diners have the option to enjoy a classic Neapolitan seafood dish as well as authentic (imported) pastas.
FEED YOUR MIND
La Riva, which is Italian for "the shore," feels more like a chic bistro than pizzeria, thanks to its stylish lighting, cozy seating and charming olive trees positioned throughout the dining room. It is light, airy and modern—but still gives off a charm ing European vibe. The eye-catching focal point of the room is the oceanblue tiled wood-burning oven, which is shaped like an igloo, imported from Naples and adorned in beautiful custom tilework and positioned right in the middle of the open kitchen, on display to all. Onlookers can watch Sabarese prepare his dishes, and catch a smile from his 12-year-old son, Sawyer, who is oftentimes by his side, learning the craft and a whiz with his knife handling skills. Just as in Italy, cooking from the heart is truly a family affair. Finishing off the meal with fresh Gelato is the perfect way to cool down after a warm meal. Serving the traditional flavors including vanilla, Stracciatella, gianduja and dulce de leche, the gelato is brought in from a local creamery that is not only organ ic, but also kosher.
La Riva is on its way to be the stuff of legend, thanks to high-quality ingredients and a dedication to tech nique. Trendy, yet casual, homey, and approachable, it's the perfect spot for cocktails and lite bites at the bar, din ners with family or friends, and even take-out. It's the real deal, and you don't even have to fly to Naples.
For those that choose to ingest their dessert in liquid form, ordering a unique drink from the assortment of craft cocktails, negronis or spritzes from the drink menu is in order. The Sardinian, for example, consists of gin gillo, biteroma rosso, and vermouth rosso, while the Rosalita is made of Italicus Bergamot, Tequilla, Aperol and fresh lime. The restaurant also carries a variety of wine and beer, both imported from Italy and other locations to suit any palette.
178 BAY MAGAZINE FALL 2022 | 408 Broadway, Barnegat Light | 609.342.1928 | larivalbi.com | 101 SOUTH WEST AVE | BEACH HAVEN | 609.492.2300 | TUCKERSTAVERN-LBI.COM A BEACHFAVORITEHAVEN OPEN YEAR ROUND Bay Mag Half Page Vertical_TT Fall22.indd 1 7/18/2022 11:25:40 AM
180 BAY MAGAZINE FALL 2022 Just like with cheese.itwrongrightthere'swine,noorwhencomesto" Longstanding Island Legacies of Local Cheesery Photos by Michael John MurphyWritten by Denise Petti FEED YOUR MIND
With so much nostalgia and historical involvement on LBI, it's no wonder that KayCee ultimately wound up owning a business here. She grew up working at various spots on the island and fell in love with the retail food side and it be came so much more than just a summer job for her. After obtaining her business degree, Kaycee was tipped off by her brother
This iconic business was founded in 1981 and later purchased by KayCee Roth Byrd in 1987 from the original owners and she ran it on a tight-knit crew of gourmet grocers through the 2021 summer season. KayCee's fami ly ties to the island are strong, having summered here since she was a kid. Both sets of KayCee's grandparents had homes in Brant Beach, so the two Philadelphia families have been sum mering on LBI for generations now. In fact, Kaycee's two siblings now call the area home. Architect, Rob Roth, lives on the island year-round after purchasing their father's parents home and brother Steven purchased the homestead on the maternal side. Sister Pat Lauer, former East Coast Surfing Champion, currently owns her own seafood business in Bar negat and used to write for the Sandpa per and deliver the Beachcomber.
You need not be a certified cheesemon ger to appreciate the abundant selec tions and diverse variety of wheels, wedges and orbs encased not unlike a curated art exhibit at The Cheese Shoppe, located on the corner of 18th and Long Beach Boulevard in Surf City.
In the modern era, as small business traditions began to give way to the big box phenomenon across the country, there thankfully remains today a thriv ing hometown charm found along a few short blocks on the north end of LBI, complete with the classic butcher, baker and even cheese board maker.
Rob about a business for sale on the island, owned by a husband and wife looking to sell. WIth the intention of traveling in the off-season and working the retail business during peak season, KayCee and her mother were off with two stores to run, one in Beach Haven and another in Surf City, originally located where How You Brewin' now stands. After some time dividing her time between both locations, KayCee and her mom decided to condense the two shops into one. In 1992 they stumbled upon a commercial space for sale at 18th Street in Surf City, purchased the property and The Cheese Shoppe has been operating successfully there ever since. Now, after thirty-five years of successfully running what she refers to as "Go-To Gourmet," KayCee at last decided it was time that she and her husband began transitioning to retirement.
181
Enter loyal customers and neighbors, Jaime and Angela Ryan, who just so happened to be looking for a small business opportunity to invest in on the island, specifically Surf CIty. Already long-time patrons, Jaime Photos by Jaime Ryan
There was a time, in days gone by, when small towns held closely the reliable tradesmen sphere made up of the local butcher, baker and candlestick maker.
bay-magazine.com
Jaime's great grandfather, William Kennedy Barclay, along with others, founded the Little Egg Harbor Yacht Club. Grandmother, Marion Barclay, helped organize and founded The Skipperettes, of which Jaime's moth er Mimi Johnson ultimately became a member. Six generations of the family on LBI have since vacationed and lived on the island, sailing, swimming, dancing, boating, playing cards and board games, and now… purveyors of cheese.
FEED YOUR MIND
"It's going great," Jaime says. "People are saying we've breathed new life into it, which is a really nice compliment. Generally, people don't love change, so we were concerned how people would react, and it's wonderful how the local community and annual tour ists have really embraced us."
As a lifelong entrepreneur, Jaime began analyzing with Angela the opportunity. They entered into conversa tions about how a transition might look. Since busi nesses tend to come and go, Jaime wanted to ensure that any transfer of ownership would be successful, so he began working part-time last fall to make sure he understood exactly what he was getting into and how to prepare for the formal handoff in the off-season. Last November the ownership officially passed hands, KayCee and her husband Greg can finally take their first August vacation since they married, with Jaime and Angela officially the proud new owners.
182 BAY MAGAZINE FALL 2022 and Angela knew KayCee and her team's customer service model all too well, and were eager to jump in and learn her recipe for success.
"We've always loved The Cheese Shop. We've been shopping there for more than a decade. It was one of the reasons we bought a home in Surf City. We love all the stores that we can walk to and the dining options. We just love it."
A Surf City local with deep generational roots on the island, Jaime's great-great-great grandfather, Charles Thomas Perry, was one of the founders of the Beach Haven Yacht Club. The head of Baldwin Locomotive in Philadelphia. Perry had the clout to build a separate train line for the Pennsylvania Railroad, which went across the bay to Long Beach Island. So it was Jaime's ancestors, in large part, thanks to the railroad line that made it possible for the island to become a famous resort town. Philanthropy has been their family's way also for generations as Charles Thomas Perry helped with the funding to build the first church on the island in 1882 - The Episcopal Church of the Holy Innocence on Englewood - is now the Historical Society of LBI.
As fate would have it, in 2015, a family tragedy oc curred on the beaches of Surf City that would endear the Ryans forever to the fellowship of the many local first responders, bringing them out of their vacationer mindset and weaving them indelibly into the Surf City landscape as year-round residents. As a result of the incident, Jaime and Angela became deeply committed to supporting the local first responder organizations including the beach patrol, EMS, fire and police. Now, as owners of The Cheese Shoppe, they have an additional way to further extend their philanthropic goals to support the community, the arts, as well as The Hunger Foundation of Southern Ocean County.
bay-magazine.com
183
Since taking the reins back in November of 2021, Jai me has expanded the store's hours of operation from 10:00 AM to 6:00 PM an extra hour to 7:00 PM. He and Angela's three sons, Maxwell, Wesley and Edgar, are college-aged triplets who will also help out parttime at the store along with the regular staff. The family is considering keeping the store open up through Christmas, and potentially even making it a year-round shop, once heat is installed in the build ing. More renovations and improvements are planned too, including an expanded kitchen and storage area as well as an extended cheese counter. Additional upgrades should include a grab-n-go refrigeration section which will address customers requests to have more pre-cut cheese offerings and pre-made char cuterie boards.
The Cheese Shoppe maintains mutual relationships with several local restaurants and is currently expand ing their island affiliations with fellow small business owners. Local bread artisan, Rafael Morillo, of the former MKT Eatery, teamed up to provide fresh sour dough loaves, baguettes, focaccia, ham and cheese croissants and other sumptuous specialty breads.
Although they don't carry liquor, they do have a full bar section, complete with mixers, a wide variety of olives and gourmet cherries. They also carry whimsi cal cocktail napkins, corkscrews and bottle openers, barware and accessories. Jaime also expanded the offerings a variety of fresh local pastas, gourmet ice cream and other delicacies and specialties.
For those who love a beautiful cheese spread but don't know the first thing about presentation, The Cheese Shoppe accepts orders for custom charcuterie boards for gatherings of any size. With advanced no tice, customers can request an elegant board of assort ed cheeses, crackers, meats and spreads that arguably looks too beautiful to even eat. Pretty as a picture, these charcuterie boards are the perfect addition to a cocktail party, bridal or baby shower, birthday, anni versary or wedding celebration.
"Just like with wine, there's no right or wrong when it comes to cheese," Jaime says. "It's purely a palette thing. You mix up your textures, your flavors, your contrasts, and then you compliment them with hon eys or jams."
There is even an expanded variety of gluten free and vegan options across the store. Seeing as Jaime and Angela have a son with Celiac disease, they are empa thetic to customers who love cheese and crackers, but prefer not to sacrifice taste, texture and more impor tantly, safety. They are committed to carrying safe, quality items that everyone can enjoy. At any given time, customers can find up to three or four vegan cheeses available in the case, which Jaime says even non-vegans have admitted to being delicious.
"We are excited," Jaime says. "There have been huge changes all over the island, especially right here in Surf City. We are honored to be the third family to own The Cheese Shoppe and continue KayCee's lega cy of fantastic flavors and great customer service."
Prior to receiving the keys to the shop, Jaime was something of an international globetrotter for twen ty-five plus years, specializing in technology and finance. He's happy and relieved to come off the road and immerse even more fully with the local commu "Inity.lived in New York twice in my life, Manhattan and Brooklyn. I'm from Philly, but in my previous line of work I traveled the world. I settled here in Surf City and it's great because it's kind of like a great junction where the best of New York and Philadelphia and South Jersey all get combined." With the torch now passed to the third LBI family, The Cheese Shoppe continues with its reliable offer ings and also boasts a variety of new items not often found in standard groceries. The shop sources their cheese from a multitude of international suppliers as well as domestic cheese makers and small gourmet food companies. Items such as jarred condiments, hot sauces and salsas, unique jams and spreads, gourmet oils and vinegars from around the world, as well as an assortment of fresh roasted coffee beans, cold coffee selections, delicious chocolates, cookies, savory snacks and various accompaniments.
184 BAY MAGAZINE FALL 2022 Free Gift Wrapping OPEN ALL YEAR 22nd & Long Beach Blvd. Ship Bottom, www.haymarketlbi.com609-494-7228NJ Since1976 Playmobil Lego Games Puzzles syoThcaeBModelsRocketssetiKtfarCslloDKlleHhsulPoitty 609.494.4630 1800 LONG BEACH BLVD SURF CITY, NJ Over"We'reLBICHEESE.COM08008theBestinCheese&SoMuchMore!"Over100CheeseVarieties800GourmetFoodItems Charcuterie & Gift Baskets Cheese Boards & Knives Fresh Ground Coffee
bay-magazine.com 185 Plan your Next Visit with Us! Fine DiningOPEN AT 5PM The Sand Bar OPEN AT 11:30AM Oceanfront Hotel 30 Engleside Ave Beach Haven,NJ 800-762-2214 | www.Engleside.com LA Colombe Coffee & Baked Goods 1920 Long Beach Blvd Ship Bottom Inside Beach barn themermaidroom_lbiBoutique!
warm's the heart
186 BAY MAGAZINE FALL 2022
Interview by Matt Burton
bay-magazine.com 187
For those who want more of an intimate experience between the audience and performer so as to really take in the nuance of the melody and the narrative of the song Roland Hagan's, Folk Across the Street (FATS) barn venue is a little oasis in the pines off island for audienc es and musicians alike. Located in West Creek, Hagan hosts barn concert series where audiences and musicians sit for a pre concert pot luck dinner followed by an up close music performance mixed in with anecdotes and back stories. A typical barn concert at FATS usually starts off with warm greetings from other music fans sitting at picnic tables under a tent just outside the barn doors. Guests drop off food inside Hagan's home and bring their own beverages. Usually an eclectic array with some locally sourced seafood and vegetables as well classic favorites. Dinner usually lasts an hour before the nights performer is introduced by Hagan. Two sets of live music with an intermission in between, which is when the desserts come out. Guests can sit up close, hang back under the tent or mingle around the bon fire.
Many of my favorite memories from past summers on LBI were when I watched bands play live music at bars. As my taste in music has changed over time so has the way I like to experience live music. As fun as dancing to a great classic rock cover band can be, these days I really enjoy immersing myself into a new song from a musician or band I have not heard before. Each generation has a new perspective on the world and is expressed in their music and song. I find that I am more engaged when there is substance to the lyrics and not just a catchy hook. A good beat you can stomp your feet to doesn't hurt either.
Hagan first got into the folk concert scene back in 1997 when he and his wife Stacy were given free tickets to the Falcon Ridge Folk Festival by Hometown Music Concert Series a production group whichPhoto by Rutger Hagan ART
Photo by Rutger Hagan
Photo by Matt Burton
188 BAY MAGAZINE FALL 2022
According to Hagan, "In April of 2013 the band, Lightning Jar, was hired for an acoustic set unbeknownst to the guests. Not knowing the best spot for the band to set up I showed them five locations in and around the house where they could set up their instruments and play. They chose the barn doors atop the 'garage'. Once they started playing, half the guests gravi tated to the area in front of the barn/garage and the spirit [of the concerts] was set!"
I reached out to several artists who have performed at FATS produced concerts to find out if they, as participants on the other side of the performances, had similar experiences as guests. So many replies came pouring in. It is amazing how many people have been touched and have this affection for Roland and the barn. Just a small portion of the replies are in this article.
often put on concerts at a local church, West Creek Methodist Church. They fell in love with music and scene and would continue to go to the festival each year until 2007 when Stacy died of breast cancer. To honor her memory a scholarship in her name, the Stacy Moore Hagan Memorial Endowed Schol arship, was established at Stockton University. Two large fundraising concerts were facilitated by Hometown Music and sound engineered Tim Tooker, hosted by the church to raise money for the scholarships. It was at these fundraising events
Hagan learned how to run large scale house concerts from Norm and Merrianne Paul-Haug.
Photo by Rutger Hagan
Hagan continues, "In September of 2013 a band called Par sonsfield, offered to perform a house concert for $400. After they drove 17 hrs from Nashville, TN with a failed alternator along the way, they showed up 1 hr late to a raucous crowd and played for the next five hours. I was HOOKED and have since had them back seven times. Since then there have been 75 events organized by FATS in seven or eight different ven ues, from a church, brewery, farm, field station, educational center and state of the art auditorium at Stockton University."
"It is magical when everyone in the room and on the grass 'gets' the words and music of the artists and an invisible elec tricity connects all together for one moment in time. It is that song and that moment that I strive to share with everyone. When that occurs, I personally get goosebumps that run from my head to my toes and warm the heart. Then I just want to do it again.", Hagan explains.
Along with their passion for music was their love of family and friends. They would host two big family bar-be-cue/ pot luck dinner parties each year which became a traditional events. The events would continue as a way for family to hon or Stacys memory, to bring in everybody close and was only natural over time a band was brought in to help celebrate.
Matt Burton: On the evening you played how was your experience?
Brendan Walsh of Yes Love and solo: Roland is always out listening and supporting local musicians. He heard us play one night and he made it a point to mention his barn shows. He came out to support us several more times, and was always helping us grow our local follow ing.
Ethan Robbins of Cold Chocolate: I first heard about FATS when my fellow musician Jonah Tolchin's band, Dharmasoul, played there. I reached out to Roland shortly thereafter because Cold Chocolate was booking an east coast tour and we were looking for a show in the NJ area on a Wednesday night. Typically that night of the week is much tougher to book than a weekend, but Roland happily obliged and made it a very successful show.
Brendan Walsh: The night was a bit of a blur for me, it was like a dream come true. I play lots of bar gigs, but outside of that I've always been a family-campfire or home-studio musician. To have a big crowd show up and listen to my original music intently and graciously was a totally new experience. At the risk of sounding like an egomaniac I'll say that it truly filled my soul and made me feel like all the time I've poured into writing over the years was worth it. I said it to the crowd then and I hold it true now, it was truly the pinnacle of my music career so far!
Ethen Robbins: We have fun at all of our shows, but we definitely enjoy the house concert atmosphere. It's a little more intimate, we play a bit quieter, and our choice of tunes reflects the vibe of the room we're in. We are also able to tell a few more stories about our songs and our travels at these types of shows.
Matt Burton: How did you first hear about Folk Across the Street?
Solfia Talvik, solo artist: We found Folk Across The Street as we are always on a lookout for good intimate listening room type venues to play. Usually we find these venues through other artists who played there.
Harrison Goodale of Parsonsfield, and Sustain Music & Nature: I first heard about Folk Across the Street, probably around the fall of 2013. I was in a band called Parsonsfield, and we were embarking on one of our first ever tours. I believe that there were some conversations happening between the band after he saw us perform at a music festival that past summer. It was the first time I had heard about Folk Across the Street, and it was the beginning of a long friendship!
Matthew Tonner of The 502s: Our gig with The 502s at Photo by Kristin BelgerART
190 BAY MAGAZINE FALL 2022
Harrison Goodale: As a new band, our tour routing didn't exactly make a whole lot of sense. We took what we could and made it work. The night before we were playing in Nashville, and thought it was a good idea to do an all-nighter to New Jersey. Our van broke down in a town called Rural Virginia(no joke) and it got towed. We woke up the next morn ing in the auto shop, walked 2 miles to a coffee shop along some country roads while the alternator was replaced and booked it to Rolands in time for a 5pm load in. It was one of the most memorable shows I've ever played. Roland and company were welcoming, understanding and flexible. I loved the pot luck min gle with the audience before the show- which was in his garage, the first time we played. There was a lot of singing and dancing- we even opened up the floor to a few youngsters to try out some of their own songs. After the show- we stayed up even later-de spite having like no sleep- because everyone was just so outgoing and friendly.
Sahara Moon solo artist: I have had the pleasure warming up the stage a handful of times with Folk Across the Street. I have shared the bill with Trina Hamlin, Abbie Gardener and JP Ruggieri, and Sean Rowe. Each performance was an incredible expe rience, and I had so much fun being a part! Every time you attend one of Roland's shows you feel welcomed, engaged, and excited because you never know what to expect. Each show is different from one another, but does not fall short on creating an experience that will want you to keep coming back.
Photo by Kristin Belger
FATS was an amazing experience and a great mem ory. We're a fairly large band and we have a lot of experience playing in tight spaces, so we felt right at home in the barn. After the show there was a great after party and jam around the bonfire and at one point a few of us took a dip in the creek!
Photo by Kristin Belger ART
Matthew Tonner: Having a home cooked meal in the middle of a multi-state tour is one of the best comforts you can have so suffice to say that we love it. Connecting with our audience is one of our favorite things in the world, and both the people and the food were amazing. We've even had some folks who were there at that night come out to other shows multiple states away and years later - I think the most recent was on our last US tour earlier in 2022. Just goes to
I want to thank the following artists for answer ing the call for this article: Brandon Walsh, Ethan Robbins, Sofia Talvik, Matthew Tonner, Sahara Moon, Abbie Gardner and Harrison Goodale.
Ethan Robbins: Whenever we have a chance to meet our fans and are not in a rush to get on the road and to our next show, we always appreciate those moments. Usually, we get to meet new fans only briefly at the merch table after a gig, when both they and we are tired and looking to get going. But getting to meet them at the potluck before the show creates a much more relaxed and friendly atmosphere. It's unique, for any concert, and we thoroughly enjoy that aspect of Roland's shows.
Brendan Walsh: Sharing a meal is one of the best ways to build a relationship, and I think that Roland knows this. What he's doing is nurtur ing good human connections and community, and it's centered around his love for music and nature. If you have a chance to go to the barn I'm sure that you'll find that these shows are all love and good spirit, they're a timeless and fulfilling stop on anyones journey.
Swedish Folk/Americana artist Sofia Talvik will be playing new songs from her recent album re lease Paws of a Bear as well as some unreleased material in the barn this October. Folk Across the Street has a Facebook page where sometimes concert dates and times are posted.
Donations to Stacy Moore Hagan Endowment in Estuarine Sciences can be made here: I'mwww.stockton.edu/givelookingforwardtothe cooler fall evenings and the next concert and I'll probably bring my go to dish and drink, grilled chicken caeser salad and a bottle of red.
Matt Burton: Do you like sharing a meal with the audience?
show the power that music has to bring people together and a credit to the community that Roland has fostered. We're honored to be a part of Guestsit! donate money for their seats, since tickets are not sold. The money goes to pay for the band and other donations got to Stacy Moore Hagan Memorial Endowed Scholarship, hosted by Stockton University Foundation. Hagan says there is currently around $225,000 raised. From the endowment, over $75,000 has been granted to scholars selected from multiple applications.
bay-magazine.com 193
ART INFALLING love STORYSURFAFALLWITH
Photos by Michael John Murphy Born By the Sea Photography If a picture is worth a thousand words, then Michael John Murphy is a professional storyteller. Equipped with a camera and gifted with an eye for framing photos that bring his subjects to life, Michael has documented fascinating faces and landscapes around the world for more than 20 years.
206 BAY MAGAZINE FALL 2022
Written by Katie Ribsam Photos By Danielle Wilkinson
Bohemia is currently hosting the work of two talent ed artists including that of Adriana Jaguar, a Costa Rican artist and meditation practitioner, and Danielle Wilkinson, a New Jersey photographer, yoga teacher and shamonic practitioner. Artist: Adriana Jaguar In Jaguar's latest collection, "Guardians de Maat" she created 12 unique pieces inspired by service to the earth, the divine feminine and our human commitment as nature's guardians. Influenced by her travels down the Central American Pacific Coast, through the Mountains of Santa Ma De Dota and to the Caribbean Seas, each canvas started with a base of vibrant colors and textures. Through the layering of colorful splashes and stains of colors, Jaguar finds shape. Days snorkeling in Bocas Del Toro inspired bold coral and sea life in her piece "Afuencia" while time spent in the tropical land-scapes of Puerto Viejo Limon inspired her piece "Transfigura."
Yoga, Art & Change
Over the years, Bohemia has hosted a number of art shows with sales from each piece supporting a non-profit related to the collection. Proceeds have funded organizations with missions from environ mental restoration and protection to addiction recov ery and mental health.
The idea of practicing yoga surrounded by art was always something that appealed to the creators of Yoga Bohemia. One step into any one of Bohemia's three Long Beach Island studios, and this is evident. Each vibrant space features a bold palette of colors and scents that ignite the senses and the mind. Such was the intention of Yoga Bohemia: to foster an inspirational and meditative environment through movement and art. That's why the idea of hosting art shows in Yoga Bohemia studios was a natural fit.
The Guardians de Maat collection is avail able to view at Yoga Bohemia Surf City and North Beach Haven locations. Each piece is up for Artist Auction. Proceeds from each sale go to support the nonprofit Ninas Sabina and their mission to support the education of girls in rural and urban Costa Rica. According to the United Nations Population Fund, in 2020 a staggering 10.6% of total births in Costa Rica were delivered by teenagers. Through the work of Ninas ART Fine Artist Adriana Jaguar with her work "Earth" available for Artist Auction at Yoga Bohemia Surf City
Her creation journey continued. Destination by destination, Jaguar looked for natural inspiration and put her brush to canvas. After 8 months of travel, her collection was complete: a series of paintings to remind us that we are not alone, that the sacred exists right here on earth and that each of us should take our rightful place as guardians of our people and planet.
Artist Danielle Wilkinson with her work "Photographic Madalas" available for Artist Auction at Yoga Bohemia Bay Village
To schedule a private viewing of either show at Yoga Bohemia please email Katie at yogabohemia@gmail.com.
FineART
Danielle's message is one of universal connec tion and peace. For Wilkinson, the meditative process starts with the shutter, continues during the creation of the mandala and lives on when viewing each intricate piece.
To learn more about Adriana Jaguar and the "Guardian de Maat" go to https://www.adrianajaguar.com/artwork. To learn more about Danielle Wilkinson and the "Photographic Man dalas from Nature" go to https://www.daniellewilkinson.com.
The "Photographic Mandalas from Nature" show is available to view at the Yoga Bohemia Bay Village location. The full collection is up for Artist Auction with proceeds from each sale the local non-profit Alliance for a Living Ocean - whose mission is to engage and grow a community of ocean allies that safeguard our shores. This mission is completed through educational programs, environmental advoca cy and community involvement programs.
Sabinas, idigenous educators work with at-risk populations with programming designed to educate in body literacy and self esteem. The results: increased school attendance, lowered unplanned preg nancies and lowered incidences of gender violence.
Artist: Danielle Wilkinson In Wikinson's latest collection "Photographic Mandalas from Na ture," 10 unique pieces were created from her nature photography. As a shamanic practitioner and visionary artist her work is deeply rooted in her personal spiritual practices.
A mandala is an ancient image that has a deep spiritual meaning, reminding us of the uni versal connection between all things that exist in life and nature. Traditionally, mandalas are often used to aid in inducing meditation and trance-like states. Thus, why it was chosen to grace Yoga Bohemia's massage and treatment rooms at the Bay Village location. The pieces have been recognized as calming and center ing forces for both body workers and clients utilizing that space.
bay-magazine.com 209 Surf City - North Beach Haven - Bay Village YOGA MASSAGE WORLD BOUTIQUE YOGABOHEMIANJ.COM SERVING THREE LBI LOCATIONS CMYCYMYCMYMCK 21_SOFIA.pdf 1 21/07/22 19:05 SAVE THE DATE MARCH 26, 2023 WEDDINGBLISSEXPO.COM
Our local and legendary restaurants are ready to serve with a culinary trail waiting to be explored beginning Labor Day Week end. Find your favorite LBI region restaurants, including past champions add their New England, Manhattan and creative style soups to their menus and the 2022 Chowder Trail. The trail fea tures a free mobile response list of restaurants that have entered their soup to be considered. Come down to dine, pick up chow der to go or add it to your meal so you can check in a vote for your favorite. The Chowder Trail introduces you to restaurants that will be open this fall taking place Labor Day Saturday Sep tember 3 with online voting happening until Friday September 30. Celebrate on the traditional Chowder grounds at Taylor Ave nue Bayfront in Beach Haven Saturday Oct 1 from 10am to 7pm. The free fest will feature live music throughout the day, chow der for purchase, merchants, a variety of beer on tap, wine, seltzer and plenty of surprise activities. No onsite sampling, the event will close out with an award ceremony recogniz ing the champions of the 34th Annual competition. To find out more on the history of Chowderfest, Download the Chowder Trail Playlist for your listening enjoyment, look for lodging and view the latest videos please go online to chowderfest.com
Eat, Drink & Buy LBI Holiday Style!
Chowder Fest
DID YOU KNOW?
Written by Lori Pepenella, CDME Spend Summer in Style with Top Picks from the LBI Region
The Southern Ocean County Chamber of Commerce mem bers round out their 108th year, spend time supporting local businesses throughout the fall and into the holiday season.
210 BAY MAGAZINE FALL 2022 Explore LBI
Angle for Outdoor Adventure
If Striped Bass doesn't get your attention, how about Bluefish, King fish or Red Drum? 68 years of Fishing Tradition happening this Octo ber through December at 2022 Annual LBI Surf Fishing Classic. This nine-week tournament welcomes fall fishing with cash and other prizes awarded in four categories of fish. It all begins Saturday October 8 kick ing off with the Opening day Surfcasting seminar. Sign up and weigh in with local expert Bait & Tackle Shops ready to give their best ad vice. https://www.lbisfc.com/lbi-fall-classic-surf-fishing-tournament
Keep the summer savings going, as the LBI Mobile Savings Pass brings seasonal offerings. Say good bye to a traditional savings book, and get new offers updated right to your mobile device in time for fall and winter holidays. Just register for free and receive a link that can be saved to the home screen of your phone. Participating businesses will be sharing exclusive regional coupons, giveaways or discounts to passholders. The pass also highlights free attractions and mili tary discounts www.visitlbiregion.com/news/buy-lbi-savings-pass
bay-magazine.com 211 Holiday Market SHOP S'MORESLIVEFOOD10:00amNOVEMBERSATURDAYBUSINESSSMALL26-5:00pmTRUCKSMUSIC+ 120 Long Beach Blvd., Loveladies, NJ 08008 SHOP LOCAL November 19 - December 4, 2022 home decorceramicsartgiftsjewelry wearables one of a kind
Smooth Cordgrass (Spartina Alterniflora)
Salt Meadow Cordgrass (Spartina Patens)
212 BAY MAGAZINE FALL 2022
Known by many names including Glasswort, Pick leweed and Sea Asparagus, this succulent is quite distinct from many of the other marsh plants. Its fleshy green stems are considered a delicacy by many, boast ing a salty, flavorful compliment to many coastal dishes in the summer. Found in low areas of the salt marsh, it is a favorite food source for waterfowl. As autumn arrives, it loses its edible nature but, as if to make up for it, transforms into a brilliant crimson color which beautifully punctuates the landscape.
Glasswort
SALT MARSH Cowperthwaite
DID YOU WrittenKNOW?byJenna
The most prominent feature in the marsh landscape is Smooth Cordgrass. This is the tall grass found around the edges of the intertidal zone, as it is the only grass with the adaptations needed to survive the stresses of this low salt marsh environment. The crisp green blade-like leaves of summer transform into golden seed heads at the onset of fall. As the cool September breeze rustles through the grass and the setting sun bathes it in resplendent light, you will find your senses truly awakened. Not only beautiful, this grass is also an integral tool for erosion control in the marshes, a cherished food source for pollinators and habitat for marsh creatures like periwinkles, ribbed mussels and fiddler crabs.
A little sister to smooth cordgrass is Salt Meadow Cordgrass, locally known as Salt Hay. The slender stalks of this native perennial grow just above the high tide zone, not quite as keen as its sister to be in the depths of the salt. As summer comes to a close, we are dazzled by deep purple flowers that fill the tip of each stalk. Salt Hay also proves to be multifaceted, offer ing shoreline protection, as well as food and cover for aquatic life.
Sea Lavender
The rich colors of New England's maple, oak and birch trees undoubtedly stake their claim as the ultimate symbol of autumn's beauty. Right here in our own backyard, though, the warm hues of the salt marsh offer their own spectacular version of splendid fall foliage. So grab a sweater and a cup of hot tea, then venture out to catch the bold amber, purple, gold and saffron of the plants in this precious ecosystem. Be sure to bring this magazine and your sense of observation with you on this little nature excursion and aim to glimpse each one of these autumn beauties:
Much showier is the purple plumage of Sea Lavender, commonly referred to as Bay Heather. Growing wild in the irregularly flooded areas of the high marsh and along coastal sand dunes, it is a wonderful choice for native plant landscaping. It displays leathery, spoonshaped leaves and wiry stems topped with numerous small, fragrant purple flowers from late summer into early fall. Pollinators love this plant and it can even be brought into your home in a dried arrangement to add a taste of the outdoors year round (though please do this only from your own garden supply rather than removing plants from the wild).
Marsh Elder
Seaside Goldenrod Found not only in the marsh, but commonly along beaches and dunes is Seaside Goldenrod, showcas ing deep yellow florets that densely cover the plant by summer's end. Its thick, waxy leaves offer a meadow-like habitat while gracefully deterring the salt and sand. It is an important source of nectar for the Monarch butterflies as they begin their journey to Mexico each fall. It also attracts beneficial preda tory insects and can feed the birds with dried seeds. Don't confuse this beauty with ragweed! Its looka like is the true culprit for triggering those pesky fall allergies through its airborne pollen.
You can't miss the Marsh Elder, a woody shrub which grows in clumps at slightly higher elevations in the salt marsh, where there is only occasional tidal flooding. The fleshy, serrated leaves show off subtle, delicate greenish-white flowers on spikes as we head into the cooler weather. It's quite an important shrub, acting as the last line of defense against erosion and providing prime nesting habitat for the marsh wren and red-winged blackbird.
bay-magazine.com 213
A charming companion often found alongside the goldenrod is Salt Marsh Fleabane, a native perenni al shrub. The wild beauty of the mauve flowers can be show stopping, appearing in large, rounded clus ters. Its soft, bright-green leaves provide additional contrast and it harbors a camphor-like scent, loved by some but abhorred by others. This plant, too, can be brewed into a tea, claiming to heal an impres sively long list of ailments. Viewing locations are abundant on and around our island. Check out Clam Cove Reserve in Holgate, the Long Beach Island Foundation's Nature Trail in Loveladies or the Edwin B Forsythe National Wildlife Refuge's Cedar Bonnet Island Trail just off the Route 72 Causeway as you drive onto the island. Our marshes are a highly productive, but fragile ecosystem. As the days grow shorter and the air is spiked with a hint of cold, the swaying grasses, intricate flowers and unique silhouettes of our wetlands take on a splash of colors that contrast beautifully with the blue water surrounding them. They invite us to slow down with the change of seasons and take a more intimate look at the quiet back waters of our island.
Salt Marsh Fleabane
Groundsel Tree In the same family and, as such, growing in sim ilar thickets is the Groundsel tree, also called Sea Myrtle. This species holds quite a low-profile until fall, when feathery silver-white seeds burst forth on the female bushes. The unique flower heads persist from autumn into early winter. Interesting to note, the bark and roots were made into a tea for tuber culosis treatments decades ago. Now the tree offers helpful protection to wildlife, especially during storms.
The National Fish and Wildlife Foundation select ed Long Beach Township to receive the National Coastal Resilience Fund Grant in 2021. This is quite an exciting development for our island, as it will allow the NJBII team to implement the prelim inary assessment utilizing the BIRP and carry out first stage restoration plans for five bay islands off of the Township.
An alarming trend is quite clear, however, when we view the current state of the tiny bay islands against aerial maps from 197, when tidelands maps of the New Jersey coast were first created. These islands are shrinking and the resulting im plications are far-reaching. Fortunately a coalition of diverse agencies, organizations and individuals, including Long Beach Township, The Nature Con servancy, US Fish and Wildlife Service, Stockton University Coastal Research Center, Monmouth University Urban Coast Institute, Barnegat Bay Partnership and a host of other regional, state and federal agencies, have come together for the understanding and restoration of marsh islands in our coastal waterways. Coined the NJ Bay Island Initiative (NJBII), they developed a unique tool to prioritize and implement their plans to restore these islands.
216 BAY MAGAZINE FALL 2022
TINY ISLANDS
Written by Jenna Cowperthwaite
The Bay Islands Restoration Planner, called BIRP for short, is an interactive database developed by the Stockton University Coastal Research Center. It is essentially an inventory of our local bay islands, from Point Pleasant Canal in northern Barnegat Bay down through Little Egg Harbor and Great Bay. Its chief role is to act as a decision-support tool to prioritize island restoration and strengthen collaboration among partners. 28 different parame ters, including things like net shoreline movement, tidal wetlands assessment, and bird utilization, are recorded for each island, allowing them to be ranked for successful restoration.
Though our 18-mile stretch of pristine sand reach ing out into the Atlantic Ocean claims a special place in our hearts, there are many smaller islands just to the west dotting the expanse of the bay that we ought to consider just as fondly. 67 islands, to be exact, directly alongside LBI. When these islands are at their prime, they act as an essential tool in storm surge resilience and offer habitat to countless aquatic creatures and birds.
One of these selected locations is the Clam Cove Reserve, adjacent to the Long Beach Township Field Station (@lbtfieldstation) in Holgate. It will be a home-base for both the science and communi ty outreach on this remarkable project. Clam Cove Reserve is accessible to all residents and visitors for kayaking, paddle boarding or just a stroll through a pristine piece of nature. Visiting this site will allow visitors to see up close just how import ant these small areas of bay mud truly are. As living, dynamic systems, they play an integral role in the health of our bay, the survival of the species that live in it and the protection of the peo ple who live just across the water. These wetlands and marshlands play a functional role in con trolling tidal and storm flooding and they sure are pretty through the seasons. Critical to the resilience of both nature and the surrounding communities, these tiny islands pack a big punch.
DID YOU KNOW?
bay-magazine.com 217
DID YOU KNOW? LBI FLY
Kite!GoLet'sFlya
Photos by Charles Gravener
Each fall, the Long Beach Island skies are saturated with whimsy and color. Kites of every size, shape and hue are tossed into the atmosphere, whisked away by the coastal breeze to float in unison above brisk, autumn beaches.
Festival Returns for 8th
The annual LBI FLY International Kite Festival, hosted by the LBI Chamber of Commerce, never fails to draw thou sands of spectators to our barrier island for its high-flying festivities. The festival was inspired and launched by international kite flier and sport kite judge Lisa Willoughby. Every winter, the Surf City resident and her children would collect broken kites from local toy stores and spend the season mending fractured spars and torn wings. In the summers, they would truck the repaired kites to the beach and hand them out to strangers, often inviting passersby to partake in free lessons. Willoughby called these little excursions "Kite Festi vals in a Wagon."
Written by Sarah Hodgson International Kite Year
Since 2017, chamber representative Calla Aniski Boyd has co-organized the event with "DuringWilloughby.the festival, we also get the help of some amazing volunteers, kiters and kite support staff, many of whom come back each year to participate," said Aniski Boyd. "We are so grateful for all of them!"
Witnessing the joyous effect her miniature festivals had in the local community, Wil loughby saw an opportunity for a grander event and seized it. With the help of sever al volunteers, she partnered with the LBI Chamber of Commerce and began the LBI FLY International Kite Festival in 2015.
The festival recurs each fall in order to ex tend the busy season and give LBI businesses a burst of commerce. This year, the festival will run from October 7th to the 9th.
"The purpose of this festival is to provide our community with a free, family-friendly event that everyone can enjoy," said Aniski Boyd. "It serves as a reason for people to visit their favorite place after the summer months, and see the island during another time of year. As a result, many local businesses get one more busy weekend out of the season due to the extra Indeed,visitors."theevent brings a number of folks to the shore. Aniski Boyd and Willoughby esti mate over 15,000 spectators attend through out the weekend and around 50 to 60 kite
220 BAY MAGAZINE FALL 2022
"These same kite fliers go back to their coun tries and share the stories of the LBI FLY In ternational Kite Festival and the beautiful LBI location with others in the kiting community," said the festival has evolved to include not just compelling, outdoor visuals, but workshops and demonstrations for aspiring kiters, children and enthusiasts.
Children, too, can join in on the fun with a kite-making activity, interactive ground displays, kite races and a recyclable wind art project. Before the festival weekend, Willough by and other fliers even bring the kite festival to LBI schools. Their 40-minute long educa tional program teaches students all about the specialized craft and its merit, not just as a hobby, but as a sport and performance art. Community immersion is imperative for the kite fest organizers. Willoughby, Aniski Boyd and volunteers tie local resources and initia tives into the weekend festivities.
"Like the European kite festivals, LBI also has a wind art display as part of the festivals which demonstrates how to use recyclable materials including our own oyster shells from our region to make wind art for display at the festival," said Willoughby. Perhaps most spectacular of all the festival's offerings is the grand finale: the Night Fly Ex travaganza at Barnegat Lighthouse State Park. Brilliant, illuminated kites are suspended in the night air beside the lighthouse. The glit tering objects sway sofly in the sky, imitating the waves they amble over. In all its serenity, the ambient display is the perfect close to the Forweekend.moreinformation about this year's LBI FLY International Kite Festival and the com plete schedule of events, visit www.lbifly.com.
Photo by Wayne Herrschaft
SinceWilloughby.itsconception,
DID YOU KNOW?
bay-magazine.com 221 professionals participate. Master kiters travel to LBI from all over the world: Tasmania, Aus tralia, France, Canada, Germany, Colombia, Belgium, Poland and more.
Professionals looking to improve their team kiting skills can attend a seminar, while the crafty types can partake in a two-day "Master Kite Making" workshop led by an internation ally-recognized artisan.
OPEN HOUSE INTERIOR & EXTERIOR DESIGN LONG BEACH ISLAND HOME DESIGN MAGAZINE OPEN HOUSE MAGAZINE IS THE TOP RESOURCE FOR CONSUMERS WHO WANT TO TAP INTO DESIGN AND ARCHITECTURE COMMUNITIES IN THE LONG BEACH ISLAND AND SURROUNDING AREA. Spring 2023 | gary@bay-mag.com | bay-magazine.com
Thesedetails.terrapins, with their signature dia mond-shaped markings, need all hands on deck. The LBT Field Station in Holgate presents an abundance of resources for becoming more intimately involved in helping to save this critical species. The field station even offers continued live programming for hands-on opportunities. Be sure to check in early next summer for a kid-fa vorite—the terrapin hatchling releases! Jenna Cowperthwaite
224 BAY MAGAZINE FALL 2022
DID YOUWrittenKNOW?by
- If you live near a wetland area with terrapins, consider building a "turtle garden" in your yard. This will reduce the need for female terrapins to cross roadways to find suitable nesting habitat. Additionally, much natural habitat for nesting has been lost due to shoreline development, erosion and flooding. Contact Project Terrapin for garden
- Anytime you are boating or using personal wa tercraft around marsh systems, be mindful of the potential presence of terrapins and avoid disturb ing their submerged aquatic vegetation habitat by keeping a minimum of 150 feet away from any wetland area.
Project Terrapin
- If you use commercial-style crab pots, contact the Field Station to acquire Bycatch Reduction Devices, simply known as "turtle excluders."
-
The only brackish wa ter turtles in the United States, they live along the salt marshes and tidal bay waters around Long Beach Island and extending throughout the east and Gulf coasts.
Unfortunately, terrapins often enter crab pots and subsequently drown, but these devices prevent the terrapins from getting stuck inside.
If you are in the right spot, engage your na ture-observation senses and ask for a little bit of luck, you may be able to glimpse nickel-sized diamondback terrapin hatchlings emerging from their nesting sites this time of year. Just a couple of months ago, the female diamondback terrapins came ashore looking for sandy areas in which to lay their eggs, often crossing the boulevard to find beaches and dunes, but even road embank ments and home gardens.
The Northern diamondback terrapin is listed as "a species of special concern" in New Jersey, meaning they warrant careful attention given evidence of their declining numbers. As import ant predators of the salt marsh snails that feed on salt marsh cord grass, terrapins play a crucial role in ensuring healthy wetlands, which correlates directly to the storm surge resilience of LBI. The Long Beach Township Field Station has partnered with Project Terrapin to develop a communi ty-based approach to education and conservation initiatives in hopes to help the terrapins in our area not only survive, but thrive. They have made it easy for us to join in this effort to bring back the terrapin population. Being aware of just a few, simple ideas is enough to make a significant difference.
Next summer when the island springs to life again, remember that female terrapins also have life on their mind. Drive slowly and watch for any that are coming ashore to nest. If you do happen upon one, be a citizen scientist and record your sighting with Project Terrapin's online track ing system. Remember that these are wild crea tures who should not be disturbed and should never be pets.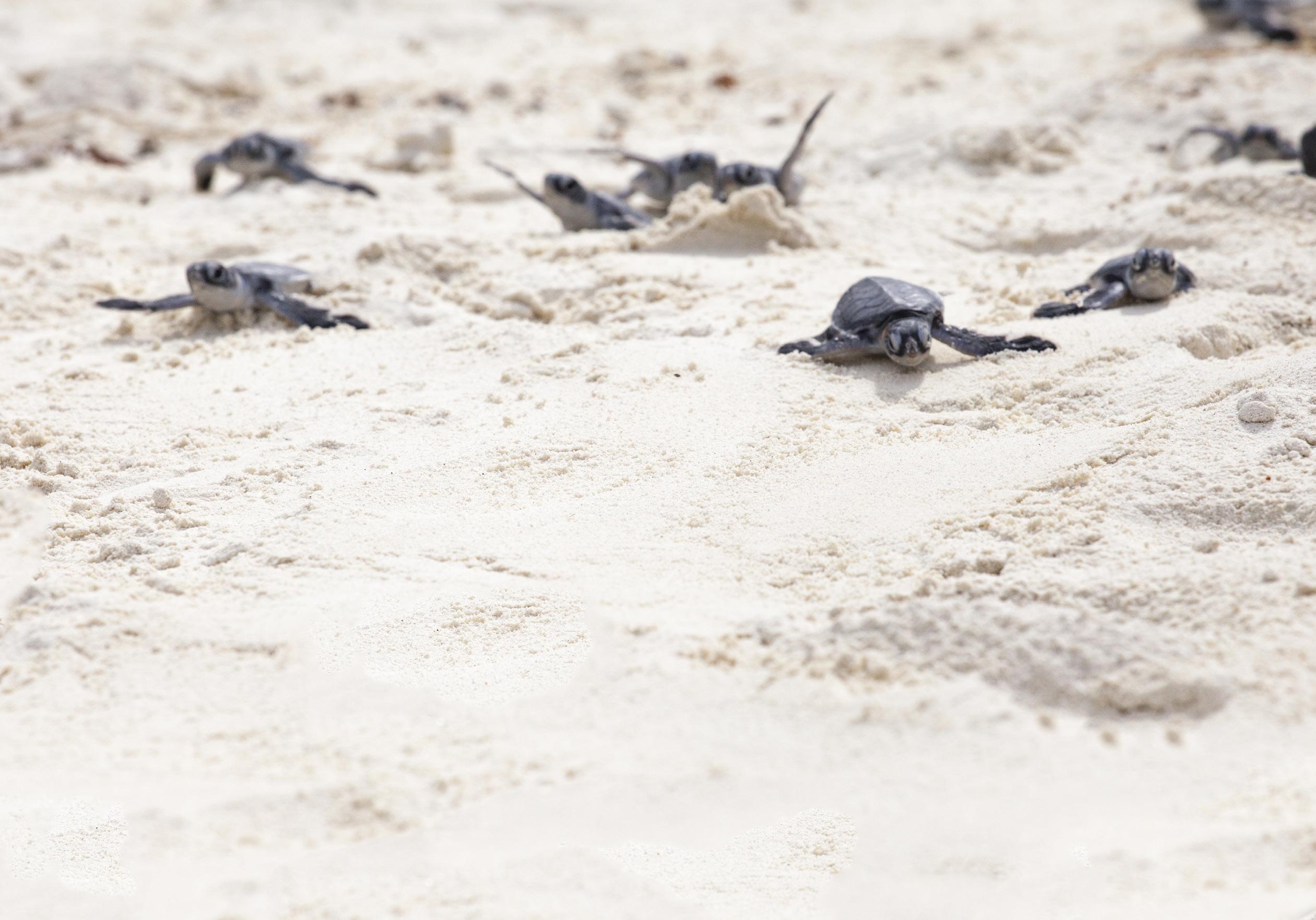 MUSICALS • CONCERTS MUSICALS FOR CHILDREN • COMEDY 201 ENGLESIDE AVENUE, BEACH HAVEN WWW.SURFLIGHT.ORG • 609.492.9477
WHO YOU GONNA CALL
Photo by Michael John Murphy
DID YOU KNOW?
That time of year is upon us, and with the falling leaves come thoughts of pumpkin picking, costume plan ning, and adding those classic horror movies to your Netflix queue. For many, decorating with ghosts and goblins is an annual Halloween tradition, but, for others, being surrounded by the supernatural is a daily occurrence. You see, Long Beach Island's past is laced with an ancient history of piracy, plunder, shipwrecks and death. Legends say that many of these lost souls still roam our island's streets, dunes and historical buildings. However, when the paranormal activity gets a little too close for comfort, locals know exactly who to call: Brett Kurdyla and his daughter, Hailey Forvour, of Valkyrie Paranormal Investigations. Sharing in the gift of communication with the dead has certainly always been a family affair. Brett's grand father, who, in his heyday, was head of the Essex County Carpenter's Union for decades, had his share of ghostly encounters in old warehouses and machine shops throughout his career. He began a quest to read, research, examine and understand as much as possible about how the afterlife works. He followed the work of famed parapsychologists Ed and Lorraine Warren (known for the real-life cases depicted in the Amityville Horror series and The Conjuring films) and began moonlighting as a paranormal investigator himself. Later, he will have discovered that this gift (and passion) was passed down to his grandson and great-grand daughter as well. Although not officially clairvoyant, Hailey has a much stronger sense of connection with
Written by Lisa Simek
You bet. Kurdyla and his daughter have been summoned to countless locations on the island—from private residences to the most beloved establishments we've all frequented for meals, lodging and entertainment—to try to get to the bottom of an alleged haunting. Many home and business owners rely on these paranormal investigators, their scientific discourse and technological gadgets to ultimately not only prove the existence of their after life visitor, but oftentimes figure out why they are appearing, and how to help them move on, if that is what they need to do.
Why is the island seemingly overcharged with all of this paranormal activity, one may ask? Well, it's because it is surround ed by water. We all know of the effects of the water on our lives; as many of us enter the island the sense of calm and relaxation takes over. Most of us feel a connection with the ocean, as it nourishes
the ghosts they encounter as she is able to hear, see, and feel them convincingly more than her father can.
Recent data shows that nearly half of all Americans believe ghosts exist, and more than one-quarter say they have seen or felt the presence of a ghost. But is there really a market for ghost hunting on LBI?
228 BAY MAGAZINE FALL 2022 and sustains our minds, bodies and souls. This energetic feeling you get is due to the energy of the water molecules themselves. There is a slightly positive charge on water's hydrogen molecule and a slightly negative charge on its oxygen one, contributing to water's properties of attrac tion and energy. Water's charges are generated because oxygen is more electronegative, or electron loving, than hydrogen. And water in motion produces abundant neg ative ions in the atmosphere, surrounding LBI in even more energy and vitality—water, the ocean, in itself, is a "Thislifeforce.isexactly why being surrounded by water on all sides intensifies paranormal occurrences on LBI," says Kurdyla, owner of the local aforementioned paranormal exploration firm. "There is a lot of activity near water, because spirits need an energy source, and water is a great conductor of electricity—therefore of paranormal energy as well." He adds, "furthermore, according to the Stone Tape Theory, each molecule of water, as well as a mineral or stone, has a memory which imprints emotional energy. So, a human's energy, emotions or even a trauma can be captured or recorded— "taped"—by this object, whether it be the water underneath it or the stone walls surround ing it." It is said that these memories or events then can replay to those who are sensitive to it, when the atmo spheric conditions are the same, or on the anniversary of the Oftenevent.referred to as a Residual Haunting, this type of presence is simply a replay of a past event. It is like a recording that plays over and over again, and the sto ry always unfolds in the same way. The apparition in a residual haunting is completely unaware and unaffected by your presence. This is because the spirit appearing is the echo of an event that once passed, and oftentimes, Kurdyla shares, the spirit does not even know that it has passed—it feels as if it is still living on in the present day. True ghosts or spirit apparitions are earthly manifesta tions of those who have passed on. They are sometimes able to interact with the living and relay messages, but Kurdyla shares that the phenomenon does not pose any real threat. Voices captured through electronic voice re cording techniques can at times be rude, taunting or even downright abusive, but again, there is no real threat of physical harm by ghosts towards humans. As the saying goes, it's the living that have the potential to do more harm than the dead. However, there is another type of paranormal activity called Poltergeist Activity that has a rep of being a bit de monic. Since one of the most popular tricks a poltergeist is known for is making is "knocking" noises, it comes as no surprise to learn that the word "poltergeist" translates literally from German as "knocking spirit." Popularized by hit movies and horror novels, a poltergeist haunting is characterized by the violent manipulation of physical objects, such as items flying through the air. The polter geist entity moves objects, slams doors and creates other audible out of the ordinary sounds, kinetic disturbances and movements, and odors of unknown origin. In other words, it is what we generally consider the scariest man ifestations of ghost lore—objects moving by themselves, TVs turning on, pounding on walls, unnerving footsteps, staticky electrical interferences, and so on. So, what exactly do Brett and Hailey do when someone calls them about an alleged ghost haunting? They conduct a systematic, in-depth, evidence-based scientific on-site investigation. In a nutshell, they have a checklist of every possible variable in the world that could be a logical explanation for why something suspicious is occurring. They go through this checklist, one by one, essentially trying to disprove the sights and sounds, chalking them up to rational justifications, such as a wind tunnel creating a particular sound at a certain time of night, refractions of light, water damage warping a house, animals in the attic or perhaps even external noises made by vehicles driving by, Everyetc.investigation is done with at least two recording devices and two polaroid cameras. This is so, in order to be able to capture the same moment from two differ ent perspectives at the exact same time. Could the first camera have thought to have caught an orb, while the second one decidedly showed from its angle that it was merely a dust particle? Or did both cameras observe and capture the same types of movement at the exact same timestamp? Orbs tend to move in erratic patterns, mak ing sharp turns and curves, movement towards items that they could draw energy from, whereas dust particles seem to float in conjunction with the airflow and with no real purpose. Sometimes, the audio recordings from one side of the room differentiate from the other side, so both of these night vision visual and audio recordings are analyzed in conjunction with each other. The recordings are an opportunity for the duo to capture and "tag" (claim responsibility for) sounds made by investigators and ex ternal noises—so nothing is misconstrued or overlooked. Before setting up and breaking down equipment, the team takes "baseline readings" or measurements of atmospher ic conditions in a location, such as temperature, baromet ric pressure, and electromagnetic frequencies. They ask many questions during electronic voice phenomenon "EVP" sessions and encourage participants to audio-re cord entire investigations in order to capture possible ghosts in the later playbacks. Other tools used by the duo are EMF readers, temperature gauge guns and spirit boxes. Electro Magnetic Frequency (EMF) readers will find moving electrical charges and the
Brett has shared countless reports of people that have seen and heard (and of which he himself has witnessed) the same scenario: horse hooves clacking away and gunshots being fired in Barnegat Light, near Ol' Barney, and men dressed in old battle uniforms, holding rifles, walking through the trees. This happens to be the site of a massacre during the Revolutionary War era.
There are also locations on the island that have not yet been popularized for their spooky sightings, one of which is Bayview Park in Long Beach Township. Every time Brett and Hailey seem to pass through one area of the parking lot, not only do all of the machines and REM pod detect a burst of pure energy, but the duo themselves connects with the spirits. He plans on investigating this location further, and believes there is a possibility of it being some sort of interdimensional portal. They hear a plethora of voices that come through with all sorts of messages via the spirit box, and in a few instances, Kurdyla has even heard the voices of his mother and grandmother speaking to him. After collecting enough evidence to prove that there, in fact, is paranormal activity going on at any given location, Kurdyla and Hailey do their best to try and communicate with the spirits and understand the purpose of the appa ritions. Sometimes they want to make the truth known of the manner in which they passed, other times they are trying to send a message to a loved one. Oftentimes, the ghosts don't even know that they have passed and need help moving on or "crossing over." No matter how chill ing a visit from a ghost may seem, the duo shares that any Poltergeist type visits from non-human spirits, although they do happen, are rare. To protect oneself from the nega tive energy of those type of hauntings, he notes, be sure to cleanse your home with sage and place protective crystals such peridot, selenite, shungite and amethyst around. Re ligious beliefs also shield from evil, so many people place religious relics such as crosses or Star of David, red strings, protective salts, etc.
bay-magazine.com 229
So where on LBI might one be in the presence of the supernatural? The north and south end of the island seem to be more prone to visitations—likely because they have been inhabited the longest—but these hauntings can truly take place anywhere.
Beach Haven's charming historic Victorian buildings, many centuries old, provide a host of habitats for the supernatural, says Kurdyla. There have been encounters reported at countless Bed & Breakfasts as well as The Sur flight Theater, Kapler's Pharmacy and even The Gables. From running water being turned on and off on the second floor when no one is there, to sights of an older gentleman in a top hat playing the piano, even vintage medicine bot tles being moved out of place—or perhaps being put back in their "proper place," according to someone else. The LBI Historical Museum in Beach Haven runs ghost tours, and there have been reports that a little girl ghost by the name of Abigail Watson, soaking wet with matted hair and a tattered dress, has been seen roaming the sand dunes and walking directly into the surf, disappearing out of sight.
A spirit box is a device that quickly jumps through AM and FM radio channels, creating a white noise. A sweet spot, if you will. That white noise plane allows spirits or ghosts to communicate by altering energy to create words and phrases. Kurdyla notes that clear phrases and respons es can be heard, and sometimes even intelligent conversa tions can be had—all through a spirit box.
Some also say they can still see and hear the footsteps echoing of children running up and down the Barnegat Lighthouse stairs, dressed in clothing from 100 years ago. Kurdyla and his daughter have even tried to communicate with the spirit child in the past, who is believed to be the child of an old Lighthouse keeper, but he is quite bashful and always seems to run away when approached. There is another location, right in Surf City, that used to be the site of the Mansion of Health in the 1800s. It is said that the bodies of the victims of the Powhatan, a fatal north-end crash full of immigrants, were robbed by the Wreckmaster (commissioner of reporting shipwrecks) of the time, and this is where he lived. The souls of these poor victims haunted him tirelessly until he eventually was exposed, and the scandal ran him out of town. Before the building burnt down, it was known as the Haunted Mansion. It is said that the spirits still dwell on that piece of land where their treasured belongings were hidden, on the north side of 7th Street, between Barnegat and Central.
On a quiet night, some can still hear the torturous wails of the victims crying to this day.
The temperature guns, in contrast, will show a drastic decrease in the temperature immediately. The presence of paranormal activity will normally set the EMF reader off the charts and the temperature in that area will also drop significantly.
Brett has a determination to take parapsychology out of the realm of science fiction and into plausible, demon strable scientific reality. With a solid customer base and successful track record on Long Beach Island and the surrounding area, it seems that his abilities, and those of his daughter's, not only shed light on and prove, but also remediate persistent hauntings. For more information, or to enlist in their services, please give Valkyrie Paranormal Investigations a call and speak with Brett directly, 609-756-6645.
magnetic field created by said charges. The machine will read spikes in energy when one is in the presence of the energy of a ghost (or they will prove that it could be other everyday items causing the jolt of energy in certain spots).
The BOOK Published MARCH 1,2022 Published JUNE 1, 2022 Published AUGUST 1, 2022 Publication OCTOBER 1, 2022 AD DEADLINE 8/20/22 LONGGARY@BAY-MAG.COMCONTACTBEACHISLAND'S PREMIER REAL ESTATE MAGAZINE PUBLICATION DATES & AD DEADLINES PUBLISHED FOUR TIMES A YEAR, 5,000 COPIES OF THE BOOK LONG BEACH ISLAND'S PREMIER REAL ESTATE MAGAZINE, ARE PRINTED AND DISTRIBUTED ON LONG BEACH ISLAND AND VICINITY, IN STRATEGIC HIGH VOLUME LOCATIONS. PLUS 20,000 DIGITAL COPIES, WILL BE EMAILED TO CLIENTELE. The BOOK LONG BEACH ISLAND'S PREMIER REAL ESTATE MAGAZINE The BOOK LONG BEACH ISLAND'S PREMIER REAL ESTATE MAGAZINESPRING 2022SUNSET TERRACE PAGE 18 The BOOK LONG BEACH ISLAND'S PREMIER REAL ESTATE MAGAZINENAUTICAL DREAM PAGE 20 The BOOK LONG BEACH ISLAND'S PREMIER REAL ESTATE MAGAZINEMIDSUMMER 2022 SALTY BREEZES PAGE 23
Most participants hail from the island, Stafford Town ship and elsewhere in Ocean County, while other families travel from out of state for the day just to have the chance for their child to interact with the ocean. For many, this was their first time ever swimming in the water, which may have previously been thought of as an impossible feat. Children participating live with a vari ety of special needs from cerebral palsy to autism, down syndrome, prosthetic limbs, among other disabilities. No child is left behind. The organization hopes to continue expanding its reach in the coming years as demand con tinues to increase in order to help every child experience the healing properties of the ocean and have the oppor tunity to surf in their own way. The goal is to inspire and empower children with special needs—regardless of their disability, cognitive or physical—and reinforce re silience, a therapeutic connection with nature, and offer a supportive camaraderie with the surfing community.
All of the water volunteers are lifelong, experienced surfers and most are simultaneously certified lifeguards and water rescue personnel in at least one of Long Beach Island's municipalities. Each child is designated a team of anywhere between 4-6 instructors, depending on their needs, and they are assisted through the process
232 BAY MAGAZINE FALL 2022
Referred to as "Sharing the Stoke," it's about paying for ward the indescribable enthusiasm and extreme excite ment—the thrill— one feels when surfing a wave.
Founded in 2019, the Waves of Strength organization has grown exponentially in just four years. Run entirely by volunteers and offered for free to participants, the nonprofit raises capital through local business sponsor ships and private donors in order to fund operations and supplies such as life vests, rash guards, trophies, event insurance, and the specially commissioned (and costly) adaptive surfboards needed in order to conduct the camp safely. Many of the boards are constructed with unique seating assistance, handles and straps in specific locations, and all are made of softer materials with extra traction and ultra-buoyancy.
Photo by LJ HeppWritten by Lisa Simek
On August 7th on the 68th Street Beach in Long Beach Township, local nonprofit 501c3 organization, Waves of Strength, hosted its 4th annual Surf Therapy camp for children with special needs. About 120 volunteers throughout the community came together to help more than 70 children have the experience of a lifetime: pad dling out into the ocean and experiencing the exhilara tion of surfing waves onto the shore.
LBI Community Comes Together to Empower Local Children with Special Needs Through the Experience of Adaptive Surfing
4th Annual Waves of Strength Surf Therapy Camp in Long Beach Township a Success
Surf's Up!
bay-magazine.com 233
The Platinum sponsors of the 2022 Surf Therapy event included Berkshire Hathaway Zack Shore Realtors, Equity Prime Mortgage (who also provided partici pants with goodie bags and water bottles), LBI Hot Springs & Spas, Thomas J. Keller Building Contractor LLC, Society Beach (who sells all of the organization's event merchandise), Surf City Marina, Stafford PBA, The Terrace Traven (who hosted the post-event cele bration for volunteers), and the Tide Table Group.
The organization would like to formally thank ALL of the volunteers and especially the sponsors, as this Surf Therapy Camp would not be able to grow and expand as it has without the support of the local busi nesses and families that contribute financially towards this community event.
Sincerest gratitude is also in order for the team at Long Beach Township and the Beach Patrol who have shown nothing but unwavering support and enthusi asm in facilitating the logistics of the event, especially their escort Gator service which ensures that all hand icapped participants and their families have seamless access on and off of the beach on the day of the event.
of paddling out, catching and riding a wave onto the shore break. After a past few years of rainy weather and high winds, this year's event hailed blue skies and smaller, gentler wave conditions. It was truly a picture-perfect day.
DID YOU KNOW?
A special heartfelt THANK YOU goes out to the entire Long Beach Island Surf Community, as without the actual surfers in the water on this day—paddling, pushing and catching the participants from morning til afternoon, with few breaks in between, Waves of Strength simply would not be able to help as many kids as they do every year. It is a delight seeing the excitement on the surf instructors' faces match the smiles on that of the children. Many of them, as well as the participants, parents and spectators were overheard saying "This is the best day of the year!" and the organization hopes to continue this tradition and see everyone at next year's "Best Day Ever." In August 2023 they will be celebrating their 5th Anni versary and hope to host their best Surf Therapy camp to Fordate.more information or to make a donation, please visit WavesofStrength.org, follow them on Instagram @WavesofStrength and Facebook, facebook.com/ wavesofstrengthLBI, or simply email the founder directly via WavesofStrength@gmail.com.
234 BAY MAGAZINE FALL 2022 Photos CharlesbyGravener Off Season Arctic Outreach
bay-magazine.com 235 Shellabration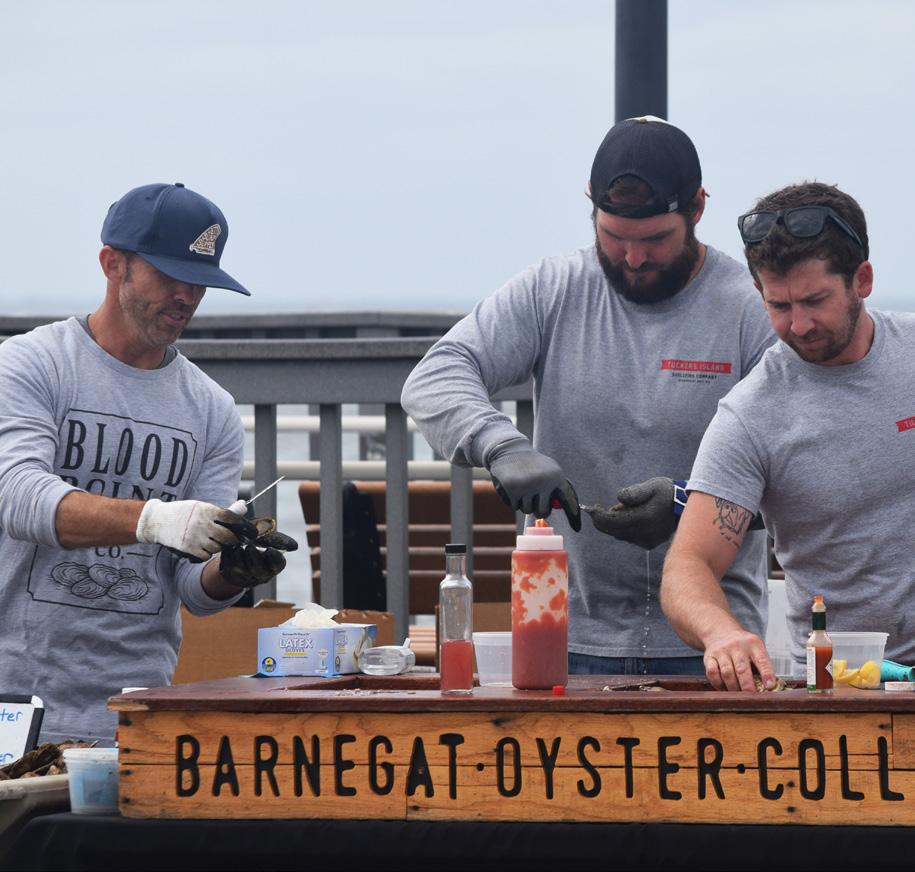 236 BAY MAGAZINE FALL 2022 Photos CharlesbyGravener Off Season Ship Bottom Christmas Parade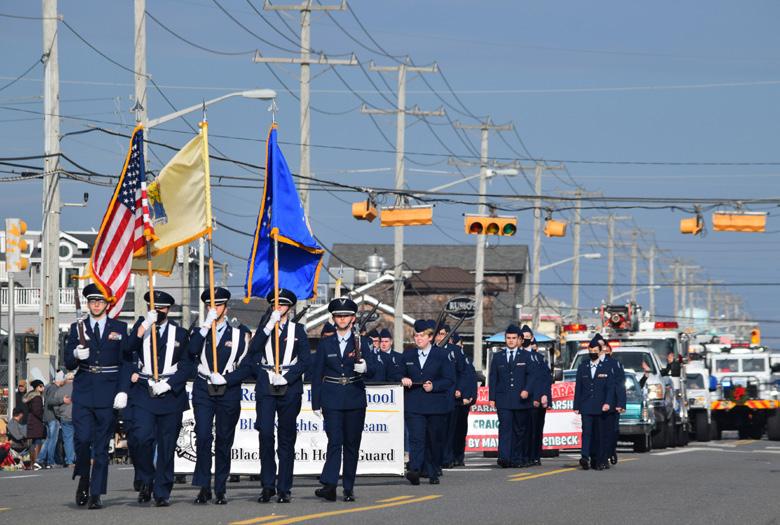 FOR ADDITIONAL EVENTS AND INFORMATION, PLEASE VISIT WWW.JETTYROCKFOUNDATION.ORG JOIN O U R INI T I A TIV E S A ND U P C OMING E V E N T S SCAN TO DONATE The mission of the Jetty Rock Foundation is to protect our oceans and waterways, and support those who build their lives aroundOCTOBERthem.8, 2022 Celebrate our local oyster industry.
238 BAY MAGAZINE FALL 2022 342 W. 9th Street ~ Ship Bottom NJ 08008 Build with an Architect ™ Jersey Shore's #1 Premier Design-Build Firm Since 1990 (609) 361-0011 www.pagnotta.com NJ ARCH LIC# 21AI01038700 NJ PLANNING LIC# 33LI00413700 BLDR REG# 13VH04273700
bay-magazine.com 239just 2 miles from LBI | 445 Route 72 East • Manahawkin | 609.597.4700 | barlowbuickgmc.com Honest Pricing. Dedicated Service. Everyday.
240 BAY MAGAZINE FALL 2022 baymagazine FALL 2022