haven
A guide to exploring the exceptional nature of Bald Head Island, North Carolina
LOCAL ROOTS, GLOBAL REACH
Intracoastal Realty,
coastal North Carolina's largest independent real estate fi rm, is proud to announce the opening of a new office on Bald Head Island.
Founded in 1976, our company sold nearly $2 billion in real estate in Brunswick, New Hanover and Pender Counties last year. Market-leading technology, strategic marketing, and a teamwork approach are Intracoastal trademarks. rough our affi liation with Leading Real Estate Companies of the World ® , Luxury Portfolio International® and Mayfair International Realty, we deliver turn-key service to clients locally and globally.
Our real estate sales office is just steps from the island ferry landing, and we're here to assist buyers and sellers seven days a week. We invite you to stop by the next time you're on the island, join us at an open house, or view all island properties for sale at our website.
Please note that if you are currently working with a real estate broker, this is not meant to be a solicitation of your business.
4 Marina Wynd | 800-888-3707 | BHIinfo@intracoastalrealty.com www.BHIRealEstate.com
4 Marina Wynd
FEATURES
ISLAND REFLECTIONS
Returning to Bald Head Island time and again reveals more of ourselves with each stay.
ARCHITECTURE
A stunning new home along Bald Head Creek marries dark and light with dramatic effect.
With countless stories to share, Bald Head Island captures the imagination of all who travel to her shores. Come see for yourself.
ACTIVITIES GUIDE
There's a whole wide world just waiting to be explored… gear up and get out there.
MEET THE NEIGHBORS
Island dogs share a bit about themselves (and their owners) in these playful pup portraits.
LEGENDS & LORE
The Old Baldy Foundation unveils its exciting plans for an Interpretive Center and more.
ENVIRONMENTS
Learn more about the island's habitats and the fascinating creatures that reside within them.
DINING GUIDE
A husband-and-wife team revisits the island to savor its ever-expanding dining options.
94 08 67 50 82
21 35 2
FERRY SCHEDULE
Your reference for when the boat comes and goes.
PUBLISHED BY Bald Head Island Limited, LLC
haven
EXECUTIVE EDITOR
Christi Golder
CHIEF CONTRIBUTORS
Odette Arnold Teri Kelly
PHOTOGRAPHERS
Jim Burton, Jr.
Emily Chaplin
Ron Chapple
Paul Charles
Chris Council
Woody Fulton
Christi Golder
Walker Golder
Chip Henderson
Anne Liles
Patrick McGowan
Millie Holloman
Photography
Greg Mills
Marjorie Pierson
Harry Taylor
Jack Upton
Rob Wright
GRAPHIC DESIGN
Maxwell Design
PRINTING
Progress Printing
For information about advertising in haven, visit www.havenad.com.
BALD HEAD ISLAND LIMITED, LLC P.O. Box 3069 / Bald Head Island, N.C. 28461 www.havenonbhi.com
ISLAND SHOPPING Discover great finds and one-of-a-kind
LAST WORD
Twenty years of haven magazine… and counting.
haven is a publication of Bald Head Island Limited, LLC. Copyright 2023. All rights reserved in all countries. Bald Head Island Limited, LLC has endeavored to ensure the accuracy of this publication; however, we cannot be responsible for misinformation or typographical errors. Reproduction in whole or in part without written permission is strictly prohibited. Bald Head Island Limited, LLC does not necessarily agree with the viewpoints expressed by authors of articles or advertising copy.
Inquire as to whether there is a property report required by federal law for any lot or home of interest to you. If such a report is required, procure it and read it before signing anything. No federal agency has judged the merits or value, if any, of this property. This is not an offering to residents in New York, New Jersey or other jurisdictions where prohibited.
FRONT COVER
Old Baldy Lighthouse presides over a king tide.
Photo by Jim Burton, Jr.
BACK COVER
Bald Head Island Marina shimmers at twilight.
Photo by Harry Taylor.
WATER THRUSHCT. BLACKSKIMMERTR. MOURNINGWARBLER TR. SANDSPUR TRAIL SANDSPUR TR. SILVERSIDES TRAIL LAUGHING GULL TR. PEPPERVINE TR. SEA HOLLY CT. COQUINA TR. INDIAN BLANKET CT. BROWN PELICAN TR. BALLANTRAE SEATON DUNEDIN INVERNESS CURRITUCK WAY FEDERAL ROAD PAINTEDBUNTINGCT. THREE FLIPPERTR. LEOPARDFROGCT. ELEPHANT'S FOOTTR. PALM CT. CEDAR CT. POOR MAN'S PEPPER TR. MARKETALLEY MARKET ALLEY FEDERAL ROAD IBIS ROOST SABAL PALM TR. STEDEBONNETWYND DOGWOOD TR. DOWITCHER TR. LIGHTHOUSEWYND REDBAYCT. BUFFLEHEAD CT NORTH BALD HEAD WYND NORTH BALD HEAD WYND KITTYHAWKWOODSWAY DOGWOOD RIDGE ROAD HERON TRACE SALT MEADOW TR PURVEYOR'SALLEY HORSEMINTTR SOUTH BALD HEAD WYND SKYE CRESCENT EVENING PRIMROSE BRAMBLE REACH CLADACH CT. EILEAN WAY THISTLE RIDGE LOGGERHEAD TR. KILLEGRAY RIDGE KILLEGRAY RIDGE SOUTH BALD HEAD WYND SEA LAVENDER CT. BOATHOUSE TRACT RD. BOAT HOUSE PATH WOODDUCK T R PINTAIL CT. WIDGEON CT. PALMETTOCOVECT. SCOTCHBONNET COOTS CT. STARRUSHTR MOURNING WARBLER TR SNOWYEGRETTR CREEPING CUCUMBER CT. BRUNSWICK CT. LOOSETRIFE CT. SANDWICH TERN TR. PARTRIDGE BERRY CT. EDWARDTEACHWYND GROVE CT. LAUREL CHERRY CT. PALMETTO POINT RD. SPANISH NEEDLES CT. GRAY FOX CT. NEEDLERUSH CT. IL V E OAK TR NIGHTSHADE CT. STEDE BONNET CLOSE CAPTAIN CHARLIES CT. G U N NERYCT FORT HOLMESTR COL.WILLIAM RHETT CT. CLAPPER RAIL CT. SCOTERS CT. REDCEDAR TR THRUSHWATER CT. LAND'S END ROAD CAPE CREEK ROAD CAPE CREEK ROAD CAPE CREEK ROAD FARM RIDGE CIRCLE CAPE CREEK ROAD SURFBOAT CT. KEEPER'S LANDING KEYPOST CT. KINNAKEET WAY WASH KITTYHAWK WAY SOUTH BALD HEAD WYND SUMNER S CR BAYTREETR RACERUNNER CT. TOWHEE CT. WINDWARD SOUTH BALD HEAD WYND STEDE BONNET WYND EDWARDTEACHWYND WILDBEAN CT. GLENESK CHICAMACOMICAWAY SOUTH BALD HEAD WYND EDWARDTEACHWYND FORTHOLMESTR MUSKET CT. EARLOFCRAVENCT. BAYBERRY CT. MUSCADINE W Y DN MUSCADINE WYND MUSCADI KINROSS CT. WARBLER BUNTINGCT. ALLEY WAY BONNET THRUSHCT. SO BA D ACH MARITIMEWAY Atlantic Ocean Middle Island Bald Head Creek and Salt Marsh Preserve #35 Cape Creek Bald Head Woods Maritime Forest Preserve #34* #32 #31 #30 #29 #28 #26B #26A 25B #25A #24B* #24A #23 #21 #20 #19 #18 17 #15 #13 South Beach 14 15 16 19 18 17 20 21 22 23 2425 27 28 35 40 29 41 26 38 39 36 37 34 30 31 32 33
135
124
treasures at the island's shops and boutiques. 112
MAP
LOCATOR
136
The lay of the land, including businesses, beach accesses, landmarks and trails.
VACATION TIME IS PRECIOUS. CHOOSE THE Best of the Best.
When you book your vacation home through Intracoastal Realty Vacation Rentals on Bald Head Island, you can rest easy knowing our properties set the bar for quality, comfort and view. Explore photos, floorplans and virtual tours when you visit our website. Then book online or contact our knowledgeable reservationists for assistance.
INTRACOASTALRENTALS.COM | 844-329-7334
PREMIER PROPERTY
2ND WIND Oceanview - 3 bdrms./3 baths. Sleeps 8.
ALL INN Golf Course - 3 bdrms./3.5 baths. Sleeps 9.
BITTER END Oceanview - 5 bdrms./4.5 baths. Sleeps 12.
CAPE WATCH COTTAGE Oceanfront - 4 bdrms./4 baths. Sleeps 10.
CAPTAIN CHARLIE'S I Oceanfront - 3 bdrms./1 bath. Sleeps 6.
CAPTAIN CHARLIE'S II Oceanfront - 2 bdrms./1 bath. Sleeps 4.
CAPTAIN CHARLIE'S III Oceanfront - 3 bdrms./2 baths. Sleeps 6.
CAROLINA DREAMING Oceanfront - 3 bdrms./2.5 baths. Sleeps 10.
BIA'S BEACH HOUSE Oceanfront - 3 bdrms./3.5 baths. Sleeps 8.
Our committed and highly trained professional staff will ensure you spend your vacation on Bald Head Island without a care in the world. Call or visit us online today to start planning your next getaway.
PREMIER PROPERTY
PREMIER PROPERTY
CHIRICO HOUSE Oceanfront - 6 bdrms./6.5 baths. Sleeps 15.
HAPPY PLACE Oceanview - 4 bdrms./3.5 baths. Sleeps 8.
HAT TRICK Oceanview - 4 bdrms./4 baths. Sleeps 12.
CHARLOTTE'S PLACE West Beach - 3 bdrms./2.5 baths. Sleeps 8.
LAURIE'S LOFT Oceanfront 2nd - 3 bdrms./2.5 baths. Sleeps 9.
PREMIER PROPERTY
HERE COMES THE SUN Oceanfront - 4 bdrms./4.5 baths. Sleeps 12.
HIDDEN SHAMROCK Oceanfront 2nd - 4 bdrms./3.5 baths. Sleeps 8.
PREMIER PROPERTY
MARSH MADNESS Marsh - 7 bdrms./7.5 baths. Sleeps 16.
INTRACOASTALRENTALS.COM | 844-329-7334
MARSH ONWARD! Marsh - 5 bdrms./4 baths. Sleeps 14.
BEST. THE REST of the
PREMIER PROPERTY
RIVENDELL Forest - 3 bdrms./3.5 baths. Sleeps 7.
SEAWINDS Oceanfront 2nd - 4 bdrms./3 baths. Sleeps 10.
ROGER THAT! Oceanfront 2nd - 5 bdrms./4 baths. Sleeps 12.
PREMIER PROPERTY
ROOMS WITH A VIEW Oceanfront - 4 bdrms./3 baths. Sleeps 8.
MY THREE DUNES Oceanview - 5 bdrms./4.5 baths. Sleeps 12.
SEA STAR Oceanview - 4 bdrms./4.5 baths. Sleeps 12.
PREMIER PROPERTY
OM SWEET HOME Marsh - 6 bdrms./6 baths. Infinity Pool. Sleeps 11.
PREMIER PROPERTY
MISSELAYNEOUS Oceanfront - 5 bdrms./5.5 baths. Sleeps 10.
OPPORTUNITY KNOCKS Golf Course - 4 bdrms./3.5 baths. Sleeps 12.
OUR TERN Forest - 4 bdrms./3 baths. Sleeps 8.
Our committed and highly trained professional staff will ensure you spend your vacation on Bald Head Island without a care in the world. Call or visit us online today to start planning your next getaway.
INTRACOASTALRENTALS.COM | 844-329-7334
PREMIER PROPERTY PREMIER PROPERTY
PREMIER PROPERTY PREMIER PROPERTY
PREMIER PROPERTY
SHIFTING SANDS Oceanfront - 5 bdrms./4.5 baths. Sleeps 16.
TIDES WELL SPENT Golf Course - 4 bdrms./3.5 baths. Sleeps 8.
SUMMER HOUSE Oceanview - 4 bdrms./4 baths. Sleeps 10.
TWIN PEAKS Harbour - 4 bdrms./3.5 baths. Sleeps 10. WATCH HILL Oceanview - 5 bdrms./4.5 baths. Sleeps 12.
SHORE BEATS WORK Oceanfront - 5 bdrms./4.5 baths. Sleeps 12.
SECRET OF LIFE Oceanfront 2nd - 5 bdrms./4.5 baths. Sleeps 14.
STARFISH AND COFFEE Oceanfront - 3 bdrms./3.5 baths. Sleeps 10.
THE ROYAL TERN Forest - 4 bdrms./3.5 baths. Sleeps 10.
PROPERTY
PREMIER
PREMIER PROPERTY
By Christi Golder
island reflections
Some places simply serve as backdrops. Others are dynamic characters in the story of our lives, shaping us with their presence, holding up a mirror so we can better see ourselves.
Photos by Millie Holloman Photography, Patrick McGowan, Jack Upton & Marjorie Pierson
8
haven 9
10
On Bald Head Island, time and place assume a different meaning. A lighthouse stands tall for 200 years. The tide rises and the tide falls, while the summer days stretch endlessly. Travel slows to that of a cart, bike or your own two feet, and you take note of the surroundings. There's no need to hurry... you're already where you're supposed to be.
haven 11
As the years pass, we assign more meaning to the comings and goings here. The anticipated ferry to the island and the bittersweet ferry off. The long-awaited reunion with family and friends, gathering in this place once again. The sparking of new connections and the rekindling of old bonds made on the trips before.
12
13
haven
Rapture, ©Marjorie Pierson, from her Bald Head Island series
As any islander will tell you, Bald Head grows ever more lovely when you notice her rhythms... in due course, every creek bend, forest path and crashing wave revealing something more of ourselves. This island reflecting, always, what has changed in each of us and what remains immutable.
haven 15
Two Premier Clubs...
GOLF • TENNIS • AQUATICS • FITNESS • CROQUET • EVENTS
An Ocean of Possibilities No island visit is complete without experiencing the premier recreational amenities, family-friendly activities, and wide range of dining options offered by the Bald Head Island Club and Shoals Club. Learn more about joining both clubs as a full member or guest member by visiting our websites or by contacting us at the numbers below. BHI Club Golf Course Rated Top 100 Resort Courses in America & Best Courses You Can Play in NC by Golf Week REC PROGRAMS • BEACH ACCESS • 7 RESTAURANTS • 9 BARS BHICLUB.NET 910-457-7300 SHOALSCLUB.COM 910-454-4888
Classic Local American | Full Bar
Toast, Acai Bowls, Ice Cream | Coffee
Baked Goods, Ice Cream | Coffee
Pizza. Cocktails, Entertainment
? LOOKING FOR SOME PADDLE BOARDS | KAYAKS | SURFBOARDS | SURF LESSONS BIKES | BEACH CHAIRS & UMBRELLAS | OUTDOOR ACTIVITIES RIVERSIDERECBHI.COM | 910-457-4944 ONE STOP SHOP FOR RENTALS AND MORE!
SET YOUR SIGHTS ON Adventure.
Blaze Your Own Trail
By cart, bike or on foot
The Wilder
the Better
Exploring island habitats
Join the Clubs
Membership has its benefits
It's a Shore Thing
Time to dive in
THE POSSIBILITIES ARE ENDLESS…
ACTIVITIES GUIDE
Blaze Your Own Trail 01
Pedal to the Metal
No need to lug a bike to the island—Coastal Urge or Riverside Adventure Co. can rent you one by the day or by the week. For a quick spin that captures beach, maritime forest and marsh views in one trip, start in Harbour Village, veer right onto West Bald Head Wynd and keep pedaling as the road turns into South Bald Head Wynd and parallels the ocean. Then loop back down Federal Road for a long straightaway under the forest canopy, across the Timber Bridge over the creek, and around the marina.
A walk in the woods
Along Federal Road several trailheads enter the Bald Head Woods Preserve, a nearly 200-acre area of protected maritime forest. Just off Federal Road, the M. Kent Mitchell Nature Trail rewards hikers with spectacular panoramas of the creek and glimpses of fiddler crabs and wading birds when the tide is low. The recently expanded Wildlife Overlook on Stede Bonnet Wynd offers viewing platforms over a freshwater lagoon that turtles and gators are known to frequent.
22
An Elevated Experience
Commissioned by Thomas Jefferson, North Carolina's oldest lighthouse still stands tall after 200-plus years, thanks to the preservation efforts of the Old Baldy Foundation. Ascend to the top of Old Baldy for an unmatched 360-degree view of the island. Admission to climb the lighthouse includes access to the Smith Island Museum of History, where you'll find artifacts illuminating the duties of a lighthouse keeper. If you have more time, sign up for an in-depth guided historic tour.
No bridge links Bald Head Island to the mainland, so cars take a back seat to golf carts, bikes or your own two feet. You'll have plenty of time to take in the scenery, as the island's posted speed limit is only 18 mph.
Otherworldly Outings
In the summer months, follow Riverside Adventure Co.'s Ghost Walk storytellers down mossdraped paths as they conjure 400 years of island lore. On any given night you might commune with the spirits of lighthouse keepers and lifesavers, river pilots and pirates, shipwrecked ladies and Civil War soldiers on this tour for all ages.
Race to the Finish
Relatively flat, car-free paved wynds make Bald Head Island a haven for runners. At low tide the island's beaches also provide ample running room with a view. If you're the competitive type, or just want to come out for a good cause, sign up for a summer Turtle Trot with the Bald Head Island Conservancy or the annual Run for the Light race hosted by the Old Baldy Foundation during National Lighthouse Weekend in August.
ON ON ON ON
haven 23
THE WILDER THE BETTER 02
Marsh Magic
Take a guided kayak tour with the Bald Head Island Conservancy to explore the island's meandering creeks, where you'll likely see egrets and herons, and the occasional dolphin. East Beach Surf Shop offers guided trips along Bald Head Creek and Fishing Creek in single and double kayaks. These 90-minute tours are packed with history, funny stories and wildlife spotting. East Beach Surf Shop also offers 4-hour fishing tours of the island's creeks by kayak. To set out on your own, simply rent a kayak from Coastal Urge or East Beach Surf Shop and be on your way.
Venture off the beaten path and you'll discover 10,000 acres of forest, tidal creek and beach preserves waiting to host your next adventure.
Soar to New Heights
Bald Head Island is home to an impressive array of resident and migratory birds—more than 200 species in total. Link up with a Bald Head Island Conservancy Birding Tour to see how many you can find or join Conservancy staff on a Middle Island Exploration Tour for an opportunity to visit the Ibis Pond, a private sanctuary where our feathered friends congregate. If you're birdwatching on your own, keep an eye out for ospreys soaring around the golf course, egrets wading along the marsh edge, painted buntings flitting in the brush beside Federal Road, and bald eagles perched high atop the tree canopy.
24
Close Encounters
The Bald Head Island Conservancy brings the island's wildlife up close and personal with kid-friendly Crabbing & Fishing Trips and Hands-On Dissection. The whole family's welcome for Tidal Explorations and Reptile Round-Ups, which offer a chance to meet the Conservancy's favorite animals. Another popular program is the Bald Head After Dark Tour, which introduces the nocturnal creatures of the island, including frogs, bats, alligators and deer. After a brief presentation, you'll join an environmental educator on a flashlight-led walk to see what critters you can spot.
Nighttime is the Right Time
Join the Bald Head Island Conservancy staff on their summer night UTV patrols with the Sea Turtle Ride Along, watch for turtle tracks leading from the waves to the dunes, and call back to base with your findings. If you're in the right place at the right time, you could see a loggerhead turtle lay her eggs or witness a nest hatch. During sea turtle nesting season, the Conservancy also holds nightly Turtle Walks for members, which start at the Barrier Island Study Center and then move to the beach for a brief lesson in sea turtle nesting ecology. If you're lucky, your group will watch a turtle dig her nest and lay her eggs while the Conservancy's sea turtle protection team collects data. Later in the season, you may get to see a nest hatch.
haven 25
03
JOIN THE CLUBS
Cape Escapades
Overlooking the Point of Cape Fear, the oceanfront Shoals Club offers a spacious swimming pool, along with a separate kiddie pool for younger tykes. Pool-goers enjoy sunning on the ample decks and showering off in the convenient locker rooms. When you're ready for some action, round up the family for a friendly game of bocce ball or table tennis. Join in on sandcastle contests, t-shirt tie dyeing and pool parties to keep the kids busy for hours. Direct access to the cape is another a perk for members and temporary members of the Shoals Club. Just grab a towel, chair and umbrella provided by the attentive staff, and hit the beach.
If you're renting, reserve temporary memberships in the family-friendly Bald Head Island Club and the Shoals Club to enjoy the complete island experience.
Take the Plunge
When you're ready to make a splash, the Bald Head Island Club's aquatics complex is the place to be. The facility includes a lap pool and zero-entry leisure pool. Children love the giggle-inducing splash pad, slide tower, waterslides and seaside playground, while adults cool off at a poolside cabana bar that specializes in frozen drinks. During the summer, the Club offers water aerobics and poolside yoga, too.
26
Swing for the Fences
Don't leave the island without playing a round on BHI Club's acclaimed golf course. The 18-hole links-style beauty winds its way along the Atlantic Ocean and through the maritime forest, providing stunning views at every turn. If your swing is rusty, head to the driving range to warm up, take a lesson from a PGA Golf Pro, or join a clinic and perfect your technique. The Pro Shop rents clubs and shoes if you need them. Junior golfers enjoy discounted rates, so make it a family affair.
Court is in Session
Reserve a tennis court at the BHI Club and enjoy a match within view of the ocean. Clinics and private lessons for kids and adults are available with a tennis pro yearround. Pickleballers find a welcoming scene here, too, with private lessons and clinics for all ages. For a change of pace, give it a go on the immaculate croquet greenswards where the Bald Head Island Croquet Club plays, practices and holds international championships. From June to September, the Club hosts Family Croquet, relaxed gatherings where you can learn how the game is played.
No Train No Gain
Both the Shoals Club and BHI Club offer fitness facilities with cardio and strength training equipment, as well as free weights, so you can keep your workout routine going while on vacation. The BHI Club's fitness staff offers stretching classes, water aerobics and boot camp, along with one-on-one personal training. Yoga classes on the Shoals Club presentation deck are a favorite in the summer months.
ON ON ON ON haven 27
IT'S A SHORE THING 04
Immerse Yourself
Each of Bald Head Island's beaches offers different conditions, so we suggest you explore all three. South Beach's long strand is ideal for strolling and shelling. Along West Beach near Harbour Village, you'll find kids splashing in the shallow surf as the ferry comes and goes. On East Beach, the surf tends to be bigger and wave riders are up and at 'em early. Chair, umbrella, cooler and tent rentals from Coastal Urge or East Beach Surf Shop make spending a day at the beach a breeze.
Along with swimming, 14 miles of shoreline offer a perfect backdrop for beachcombing, fishing, surfing, skimboarding, horsing around, or just getting a good dose of vitamin D.
Get Caught Up
Surf fishing doesn't get much better than the Point of Cape Fear, where bluefish, red drum and flounder are abundant. You can cast right from the beach if you have a N.C. Saltwater Fishing License (available online). For creek fishing and all the drum you can handle, you can't miss with East Beach Surf Shop Fishing Tours. When you're ready to catch the big one, local guides can take you offshore in search of mahi, tuna and tarpon.
28
Photo by Greg Mills
Go Overboard
Sign up for a standup paddleboard (SUP) excursion with Coastal Urge for a novel way to discover the island's waters or simply rent a paddleboard to head out on your own. Book online first, then stop by the Board Room on Keelson Row in Harbour Village to pick up your board. East Beach Surf Shop offers SUP rentals by the day or week, too. First-timers usually start out in the creeks, while more adventurous paddlers take to the ocean.
On the Same Wavelength
If you're new to surfing or just want to perfect your technique, sign up for lessons at East Beach Surf Shop in Harbour Village or at their Surf Tent at Access 42 on East Beach. The shop's experienced instructors offer 90-minute lessons for ages 6 through adult that will have your whole crew catching waves in no time. No need to lug your board to the island, as East Beach Surf Shop and Coastal Urge offer hourly, daily and weekly surfboard rentals as well.
Peaceful Pursuits
Take your yoga practice to the next level in the fresh air. The island's seemingly endless beaches provide countless places to relax and re-center with a water view. If you prefer to have an instructor guiding you, Island Retreat Spa and Salon offers morning Vinyasa Flow yoga classes on the beach in the warmer months.
haven 29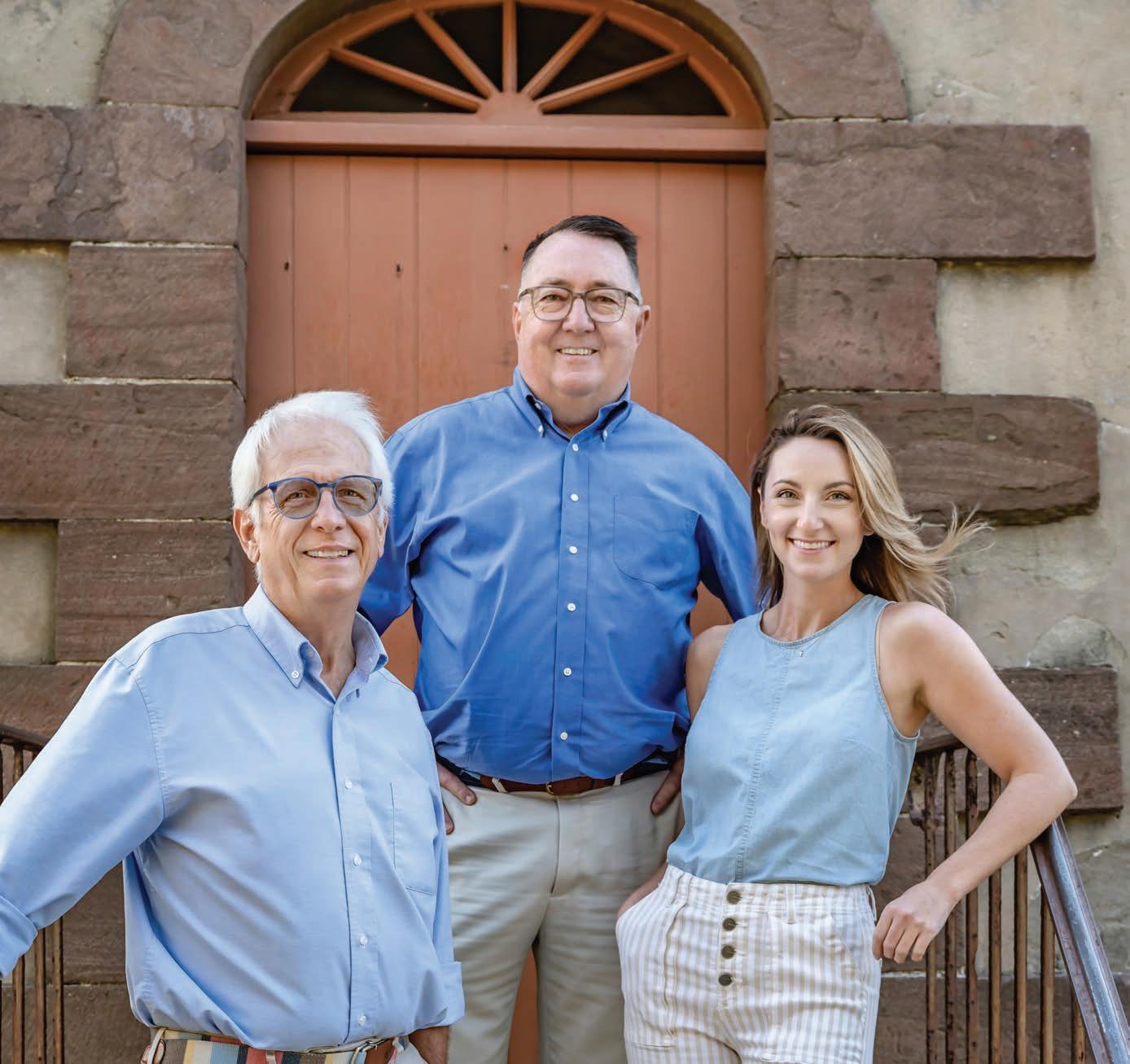 Island Experts Stephanie Blake Broker/REALTOR® 443-848-9811 sblake@intracoastalrealty.com David Wray Broker/REALTOR® 828-773-4967 dwray@intracoastalrealty.com Doug Oakley Broker/REALTOR® 910-471-7710 doakley@intracoastalrealty.com
Fade BHI CONSERVANCY 34
Open on a stunning contemporary home on the marsh. Follow the point of view of a visitor entering the home, captivated first by the dramatic, all-encompassing black walls, trim and ceiling that create a purposeful backdrop for the collection of ubiquitous art, fabulous furnishings and sweeping vistas.
to Black
The backstory on the main character, Tiffany Williams, begins in 1990, when she first visits, and falls for, Bald Head Island. Fast forward to 1996 and many trips later, Tiffany purchases a condo and meets a neighbor who is looking for a partner in his real estate/property management company. Looking for a way to exit her corporate job, Tiffany buys half of his company—and years later, the rest of it. In 2009, she also opens Room Service, a home décor shop on Maritime Way with curated pieces from around the world.
As the story unfolds, we see several themes emerge: her enterprising spirit, her determination to carve out a place for herself and her daughters, and a profound sense of gratitude for the life she has built.
ARCHITECTURE
By Odette Arnold
Photos by Harry Taylor
Fade haven 35
Places, Please
While there isn't a bad seat in the house, the two creamy sectionals and oversized ottomans in the living room are clearly some of the best—here or anywhere. The tiles of the soaring fireplace surround shimmer as light bounces off the golden chandeliers, while the adjacent wall sconces illuminate luscious landscape paintings. Showstopping floor-to-ceiling windows frame jaw-dropping views.
AND
BEST USE OF COLOR FOR DRAMATIC EFFECT GOES TO… " 36
THE AWARD FOR
The Table Read
Actors gather around a table to run through their lines; Tiffany's family and friends gather around to share their lives. Originally 20 feet long and the driving force for the great room's design, the dining room table still had to be pared down a bit to fit. It comfortably seats 12 on textured rattan chairs, not counting the hand-carved, curved-hand barstool conversation piece in the corner. The tabletop was once a brickmaker's pallet and the glass candle holders are seated in antique column bases.
A sepia-toned photograph of a roadside musician holds court on one wall; her eclectic art collection continues against another.
haven 37
Panoramic & Cinematic
Sweet dreams are made of this. Tiffany's master bedroom faces east, and the sunrise puts on a brilliant show every morning through three walls of windows. The artwork over the bed, done in oil, water and wax, mimics a chalkboard on which The Lord's Prayer is written in French. Double antique doors imported from Belgium flank the bed, leading into the hall on one side and into the bathroom on the other. The pendant light fixtures are dreamy crocheted pieces from Morocco.
38
Framing the View
The master bath features yet another wall of windows that look out onto the marsh and flood the room with natural light. The gold accents are the perfect foil for the black granite countertops, and the handsome tile flooring looks like wood, adding warmth underfoot.
haven 39
Plot Twists
Anchoring the east end of the home, the library carries the dark walls and gold accents from upstairs to the lower level. Portraits of sea captains and vintage seascapes add character (and characters) to the setting, while layers of family photos preserve precious moments in time. The overstuffed sofa is an invitation for Tiffany to snuggle in and lose herself in a good book or the latest streaming hit with best boy Norman, her daughters' four-year-old goldendoodle.
40
The all-black palette upstairs gives way to a light-on-white color scheme in Tiffany's daughters' downstairs suites. They chose many of the elements for their rooms, opting to layer on texture and subtle shades of neutrals.
The upstairs guestroom, however, is pure boudoir noir. The suite is set off from the rest of the house, giving visitors a private retreat. The vintage mirror on the wall opposite the bed is a prime example of Tiffany's passion for mixing one-of-a-kind vintage finds with new, contemporary elements.
MY
Dramatic Turns " haven 41
GIRLS GREW UP ON THE ISLAND.
IT'S
AS MUCH THEIR HOME AS IT IS
MINE. I JUST HAVE VETO POWER.
Object Lessons
Ken Fulk, a renowned designer known for layered interiors, is credited with saying, "Buy what you love. If it's good and you love the piece, don't worry about whether it'll work in your current space. Then you'll have a collection of great things that you love."
That's a life lesson Tiffany has to taken to heart, carefully placing a curated, but still growing, collection of pieces that make her home intricately interesting and highly personal. Favorites include an English pub sign she had framed in high-gloss black acrylic and a brass bell that once belonged to her grandmother.
WHENEVER
" 42
POSSIBLE, I CHOOSE PIECES WITH A HISTORY.
Art House
Art is essential to Tiffany, an avid collector whose taste runs from classic to avantgarde, from rustic to exotic. So much so, the gallery wall leading to the master suite was one of two must-haves she specified to the architect. A framed feed sack hangs with fine art created by locally and internationally renowned painters, and her daughters' childhood art shares space with taxidermied fish collected on road trips and a sign from the original Eb & Flo's restaurant in Harbour Village.
haven 43
Closing Credits
As with any work of art, creating a custom home is quite a production. It requires a crew of so many talented people with specialized skills that naming every person and business is not feasible. We're spotlighting some of the leads and principals here, with special thanks to all who played a supporting role.
Architect: Peter C. Quinn
Builder: Adam Huegel
Windows and Doors: Marvin
Tile: Southeastern Tile
Landscaping: Jenest/Cole & MonFrereDesigns
Owner/Interiors: Tiffany Williams
44
Tips Tif f ,s
01 02 03 04
ILLUMINATE — Don't underestimate the power of lighting (or a dimmer switch) in evoking certain moods at certain times.
COLORIZE — Don't be afraid of color. Figure out which hues make you happy. Tiffany likes neutrals for their warmth and flexibility with other elements.
TEXTURIZE — Mix and layer materials to add dimension and interest.
PERSONALIZE — This is vital: Select pieces that have meaning to you and they will always fit in.
"
CREATE A PLACE YOUR CHILDREN WILL LOVE AS MUCH AS YOU DO.
haven 45
Old Baldy Lighthouse and Smith Island Museum Summer Hours: Mon.-Sat. 9-5, Sun. 11-5 Off Season Hours: Tues.-Sat. 10-4, Sun. 11-4 Guided Historic Island Tour Tuesday, Friday, Saturday. Tour package includes tour and admission to Old Baldy. Call (910) 448-1472 or book online at www.oldbaldy.org. WWW.OLDBALDY.ORG Call (910) 457-7481, or visit us at 101 Lighthouse Wynd. CLIMB A LEGEND, EXPLORE A LEGACY.
Luxury Custom Homes, Remodels, Light Commercial Structures, Commercial Interiors & Upfits, Development Amenities & Infrastructure, Model Home Programs www.southernconceptsdb.com half page Haven v3.indd 1 12/7/22 2:59 PM haven 47
Melissa and Claude Pope
SOME THINGS Only Get Better WITH TIME.
Celebrating 12 Years as Owners & Operators
It's hard to believe a decade has passed since islanders Claude and Melissa Pope became owners and operators of the Maritime Market. Promising to elevate the island's food and beverage scene, they dove in headfi rst back in 2011, expanding the store's selection to include USDA Prime meats, fresh local seafood and produce, gourmet deli o erings, and a curated selection of fi ne wine and craft beer. In short order, customers came to rely on the extensive o erings and began packing lighter, knowing the Market had it covered.
As the years passed, the café was expanded and renamed Sweet Bay Café & Catering , a go-to for breakfast, lunch, complete family meals and event catering. Recently, Copper's Wood-Fired Kitchen, which shares space with the café, has taken the island by storm with its Neapolitan-style pizza. Outside, overlooking the beautifully landscaped Forest Pavilion, the Pope Family's latest venture, Side Wok , o ers the island's fi rst and only pan-Asian takeout.
In any given season, on any given day, the Market might host a lavish oyster roast on the side porch, an intimate wine dinner featuring Bordeaux from Claude's cellar, or a Howl at the Moon party for hundreds at Beach Access 39.The common theme? Come as you are, kick up your heels, and enjoy good food, libations and the fellowship of friends, old and new.
Ten years have flown by, but the more things change, the more they stay the same. Whether you're a longtime islander or a fi rst-time visitor, you're treated like family by the Maritime Market family the moment you walk in the door.
2023
Howl at the Moon
• PARTY DATES • The party starts just before sunset at Beach Access 39.
Hours vary seasonally | 8 Maritime Way | 910-457-7450
www.maritimemarketbhi.com
www.facebook.com/MaritimeMarket | cpope@maritimemarketbhi.com
Save time when you order your groceries and meals on the Market's website and have them waiting for you in your home when you arrive. Stay in-the-know about specials and island events by visiting the Market's website, following the Market on Facebook, or subscribing to Claude's lively emails.
1/6
2/
3/7, 4/5
5
6/3, 7/3, 8/1, 8/30, 9/29, 10/28, 11/27, 12/26
,
5,
, 5/
,
BY ODETTE ARNOLD PHOTOS BY ANNE LILES
MEET THE NEIGHBORS 50
From my front porch perch at The Inn at Bald Head Island, I sit and watch the islanders and visitors come and go on the ferry. It's a pretty safe bet they see me, too; I'm rather hard to miss.
I'm Zuzu of Bald Head Island, named for my Aunt Zuzu, another English mastiff who was named for the smallest Bailey child in the classic movie It's A Wonderful Life. That fits because it is, indeed, a wonderful life on Bald Head Island. However, unlike my film's namesake, I'm anything but small.
In this photo, I'm a seven-month-old puppy, weighing a whopping 110 pounds. By the time you read this, I'm probably closer to my full adult weight of 175-200 pounds. I work here at the inn, along with my human
parents, Dann and Gail Jackson, who own the place. I am not allowed inside, but I station myself on the porch so those guests who want some massive puppy love can come outside to pet me. Sometimes I even take them for a walk around Harbour Village.
Most mornings, Dad and I walk to the inn from our home on West Beach. After I spend about an hour visiting with the guests and helping our employee Marci with the flowers and golf carts, we mosey back home so I can take a nap. I spend a lot of my day snoozing at Mom's feet while she works on our inn and real estate businesses from the home office.
Afternoons are equally busy. Almost daily, I meet up with a bunch of my pals for a play date in Marina Park while our humans have their own social hour. (It's good for them to get out, too.) Afterwards, we usually go by the dockmaster's office and walk over to the ferry terminal to greet people getting off the boat. I make quite a first impression.
At home, I'm all about my toys and especially love playing catch with a soft soccer ball. I also learned to take a flying leap into the water by watching the dog dock diving competitions on TV that Dad records for me. My parents were astounded to see me imitate what I'd seen, but what did they expect? It looked like so much fun, and it was!
Sometimes we take our boat, Endless Summer, over to Southport or up to Wilmington to listen to music or grab a bite to eat. My humans take care that I don't fall overboard because none of us is sure how we would get my bulky self back into the boat.
Back home at dusk, I watch the deer who wander across our driveway as they make their way out to the dunes. We stop and look at each other eye to eye, literally sizing each other up.
They say every dog has its day. I get to have one after another, after another.
haven 51
I make quite a first impression.
Bounding up the dock from the boat that we use as our private ferry, my adopted sister Mia and I take up our post at Riverside Adventure Company. Our humans, Plunkett Dodge and Harper Peterson, finish tying the lines and join us to open the shop. It's one of five businesses our family owns on Bald Head Island, and it serves as our headquarters most days.
We're thrilled to ride in the golf cart anywhere,
"Tippy," says Plunkett, getting down to business, "you and Mia stay nearby. We don't want you wandering off again." She is referring to the time I followed a little girl who was feeding me French fries onto the ferry. Nobody knew I was gone until we were halfway to Southport and the captain called Plunkett and said, "I have your dog on the boat." To tell you the truth, it freaked me out a little and there was a very happy reunion when Mia and Harper met the boat on my return trip.
Mia and I are rescued mixed breeds, with a bit of hound in each of us. Nobody knows our exact ages, but I'm older and at 75 pounds, I'm also five pounds heavier. Her name came from being M.I.A. (missing in action), as she was found wandering on a highway in Brunswick County. My name, Tippy, is short for Tiptoe, in tribute to a misshapen digit on my right paw. While Mia's last name is Peterson, mine is Dodge, like Plunkett's. She didn't change her name when they married and she gave it to me to carry on.
52
I've been a part-time resident on Bald Head for more than 10 years now; Mia for about eight. She didn't know Luna, my predecessor who looked just like me. Luna was what they call a Bald Head Island institution, and Luna Forest in the harbor is named for her.
I'm pretty famous myself. Harper invented a game called Where's Tippy? that's all the rage. I pose in front of island landmarks while he takes pictures and writes clues, publishing six entries per card. Players have to figure out where I am in the photos, take a selfie in each location, and then come to Riverside to claim their prize. I get treats for the modeling gigs, leading to a weight gain during the season.
Both Mia and I love the island, the water and the people. I tend to be a bit more social and enjoy the children who lavish attention on me. Mia is also easy-going and gentle, but she shies away from the kids after a bit. In true little sister fashion, though, she follows me wherever I go and we communicate telepathically, something Plunkett picked up on long ago. Moms always know.
One of my favorite things to do with Mia is chasing down the large sticks Plunkett finds and Harper throws for us on the beach. We do it for hours—or until Harper's arm gives out. I love to run along the shore, following a wave as it breaks. I can't surf anymore like I did when I was younger, so this is the next best thing.
Our other official duty is running errands. We're thrilled to ride in the golf cart anywhere, especially to Island Hardware and the Island Package Center & Post Office. We're well known by the employees, and they are very generous with their treats.
Our main home is in downtown Wilmington, but in the off-season we spend a lot of time in our island home in the maritime forest. We love both places, but there is no doubt which one is our favorite. As soon as Harper or Plunkett says, "We're going to Bald Head today," we're at the door, ready to go.
They don't have to ask us twice.
Mia
haven 53
Tippy
MayaMia &
MayaMia & MayaMia &
Lou Earnhardt, our human, runs the Island Time Medical & Wellness clinic on the island, and sometimes we get to help her make people feel better.
We don't get to go to the clinic in the summer anymore because it's too busy, but in the offseason we often go to work with her and serve as impromptu comfort and therapy dogs. Most people, especially the kids, smile and relax a bit when they see us or hold me in their lap. However, some people are afraid of dogs or are just not dog people and we respect that. We just wait in the back until they leave.
I'm Maya, the black and white one, and blonde Mia is one of my litter of seven born in February of 2022, four of which still live on Bald Head Island. Lou's grandchildren gave Mia another name: Itty Bitty Baby Puppy. It seems to have stuck, no matter how big she gets.
We're mini Bernedoodles, a combination of Bernese mountain dog and poodle. I'm two and a half years old and weigh 30 pounds. At only five months old, Mia is closing in on me at 22 pounds.
Most of all, we are just happy to live here.
54
Our island home is on hole number 7 of the Bald Head Island Club Golf Course. It's a great place to live, except for the alligator that lives in the lagoon out back. We are never, ever, allowed to go in the back yard. Not ever.
Since we have always lived on Bald Head Island, we don't really have a sense of cars, but we both love to ride in the golf cart with Lou. In the afternoons, we head up to Marina Park to join the puppy playgroup.
My favorite thing is playing ball; I could do that for hours. Since Mia isn't yet fast enough to keep up, she crouches down in the grass and pounces when I run past, grabbing my ear and hanging on, the rascal.
Most of all, we are just happy to live here with Lou, doing whatever comes up day to day. Lou says she wants to come back as a dog on Bald Head Island and who can blame her? Bald Head Island was named third among America's 10 Best Dog-Friendly Beaches by USA Today in 2016, and it's only gotten better!
haven 55
Mia Maya
Arnie Arnie Arnie
My given name is Arnold Palmer, but I go by Arnie.
Go ahead and laugh… I'm used to the orthodontics jokes. My mom, Emily Hill, says my severe underbite is part of my charm, which she capitalized on by dressing me like a vampire for my first Halloween with her. I have to admit, I totally rocked it.
I live in Bald Head Island's Harbour Village, after being found wandering around Winston-Salem in 2019. It's just Mom and me now after Dad passed away in 2020. My predecessors were Great Danes, and I'm the result of Mom's request that they "downsize" a bit.
Dad's adult children had my DNA test done for my parents as a gift, and the results were, appropriately, mixed. Apparently, I'm 21.8% Chihuahua, 17.7 % American Eskimo, 10.1% Pekingese, 10% poodle (small), 8.3% Shih Tzu, 7.2% chow chow, 6.8% German shepherd and 18.1% supermutt. I think they could have saved time and gone with 100% on that last one.
My given name is Arnold Palmer, but I go by Arnie. Suits me better. We don't know how old I am… maybe eight or nine. Mom says I'm ageless.
My weight stays steady at 19 pounds, no matter how many treats I eat. It's probably because I like to walk so much. I take Mom out at least three times a day, alternating routes toward the gazebo or toward Marina Park to keep her on her toes.
56
Sometimes we come up on the doggie playgroup in the park. To be honest, it's a little overwhelming for me, and I'm very happy to just sit there and watch the other dogs play, tail wagging. They are all very nice; I'm just more of a sidelines kind of guy.
In fact, I'm pretty cautious by nature. Even though I live on an island renowned for its beautiful beaches, I'm not much of a water dog. The waves can be a little scary, so I generally stick to the sidewalks.
I'm always up for a golf cart ride, though, especially to the Island Package Center & Post Office for their famous treats, or to the recycling center for all the smells. I know which bags and bins Mom takes to each location and I don't let her go without me.
Back at home, Mom and I share her home office. I know to be quiet during working hours, especially when she's on a Zoom call. Once it's over though, I immediately jump off my chair signaling that it's break time.
In the evenings, around 5:30, I pull out my toys from the living room basket. Mom gets on the floor to play with me because she knows I don't like it as much when she throws from a chair.
One other note: I love to travel. I get so excited to get on the ferry and then ride in the car. We've driven to Florida and back several times. But once we've been away for a while, I go stand by the car door to let Mom know I'm ready to go back.
Because whether you're canine or human, if you're fortunate enough to live on Bald Head Island, you are one lucky dog.
For more puppy love, follow @pawsofbhi on Instagram and Dogs of BHI on Facebook, or join in the daily doggie play dates from 7-8 a.m. or 4-6 p.m. in Marina Park.
TOO DOGGONE CUTE haven 57
4324 Long Beach Rd SE | SOUTHPORT, NC | 910.454.0479 | islandbicyclesnc.com We get you out riding whether it's serious or seriously fun. Retail, RepaiR, Rentals Automated control of mosquitoes, no see ums, flies & other biting insects Maritime Mosquito Misting Safe, effective protection for quality outdoor living • Patios and Decks • Golf Courses and Tennis Courts • Outdoor Dining and Bars • Pool and Spa Areas • Residential and Commercial Applications Call today or visit our website for more information. (910) 515-2617 | MaritimeMosquitoMisting.com A TS Henson Company Experience the Exceptional LOCAL EXPERTISE | GLOBAL REACH CHRIS WEBB 910.231.8065 CWEBB@INTRACOASTALREALTY.COM · CWEBB.INTRACOASTALREALTY.COM 58
haven 59
BestOfBaldHead.com | 910.470.0000 | 6E Merchant's Row | agent@wwpbaldhead.com All numbers represent sales of all property types (except commercial sales) located on Bald Head Island from 1/1/2022 to 12/31/2022, and are sourced from NCRMLS Market Penetration Report run by Company Type (offi ces within same have been company combined). An agent who is both Buyer's Agent and Seller's Agent in any one sale is granted 200% credit. All information deemed reliable, but not guaranteed. (C) 2022 NCRMLS WENDY WILMOT PROPERTIES $27,127,923 MM $24,499,900 MM COMPANY X COMPANY Y Kirby Ward 910.477.0990 Lindsay Farris 828.443.1472 Nicole Schutt 336.500.1388 Tom Koester 910.465.1074 Debbie Ward 910.477.2055 Wendy Wilmot 910.448.0688 Anne Rex 910.899.7918 John Munroe 910.471.4005 Ginger Dunn 910.540.7369
In a Row, WWP Far OUTSHINES the Competition.
For 16 Years
144 TRANSACTIONS
$135,610,322 MM
Contact us to avoid booking fees: BestOfBaldHead.com | 910.470.0000 | rentals@wwpbaldhead.com | 6E Merchant's Row Wendy Wilmot Properties professionals are Island locals, ready to share their knowledge with you and provide exceptional personalized service to ensure your vacation is the best it can be. Picture Your Perfect Vacation 30 Knots A Soft Landing Aloha Always Beach Time 9 East Beach
Belvedere
Barnard House Big Fish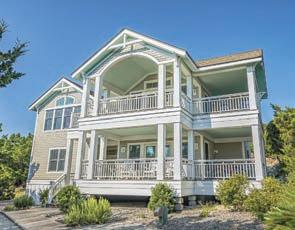 ©2023 Wendy Wilmot Properties Navigate Your Way To An Island Treasure: Framed originals starting from the 1600's Unique Pre-Revolutionary & Civil War Charts Complimentary Specialty Maps... Find These Treasures & More 6D Merchant's Row AntiqueMapsAndMore.com with the BHI Locals.
Dancin' In The Moonlight
Coastal Sol
Bonnie Dune
Dune Alright
Captain Tank's
Come Back Home
Coast2Coast
Dundee's Den
Dartmouth House
Colonel's Cottage
Chippin' & Sippin
Dune Eden Harmony Cottage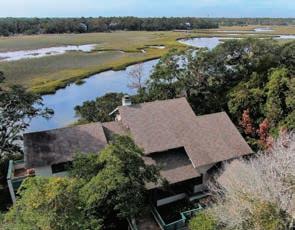 Contact us to avoid booking fees: BestOfBaldHead.com | 910.470.0000 | rentals@wwpbaldhead.com | 6E Merchant's Row Get a perfectly matched vacation rental and unmatched service With so many great choices, give us a call to discuss your perfect BHI vacation. Our friendly professionals know the Island inside and out, and they love to match guests with the right home for their stay! Sanctuary Mystical Marsh Pusser's Run Rose Cottage Moondance Ocean's 11 Salty Dog Moonview Inescapable View Port Sandbagger No Probllama Labrador Days Queen's View Sea Haven Sandy Toes
customers confirm, WWP creates a top-notch guest experience.
STARS OVERALL RATING DOG FRIENDLY! ©2023 Wendy Wilmot Properties Villa 36
Views
Hermitage Seas the Day The Tides Inn Surfman's Walk 11 Surf Shack Watercolor
Nest Southard Comfort Varuna Totally Worth It
Corsair Sea Oats Cottage
Our
4.7/5
Two
The
The
The
LOCATED ALONG THE CAPE FEAR RIVER IN SOUTHPORT, NC, Deep Point Marina offers comfortable dockage for both large and small vessels, along with easy ocean, ICW and river access. Slips are available for lease on a daily, monthly and annual basis.
The Harbormaster Store, open to the general public as well as marina guests, offers beverages, snacks and ice. Transient boaters and annual slipholders enjoy use of the swimming pool, shower and laundry facilities.
•Across from red Cape Fear River buoy #20
•82 slips accommodating vessels up to 102' with 8' draft at MLW
• Lighted e ntrance c hannel
•30-, 50- and 100-amp electric hookups
•Gas, diesel fuel & marine pump-out
•Cable TV & wireless internet service
•Harbormaster building with laundry, showers, ship's store and pool
• Convenient t o S outhport's do wntown restaurants, s hopping a nd hi storic di strict
•Adjacent to the Bald Head Island Mai nland Ferry T erminal
•Overnight rates from $2.00 per foot, 24' mini mum
For
Enter the Keeper's Cottage to learn about the lighthouses and their caretakers on Bald Head Island. Shop the Old Baldy Gift Shop in the Keeper's Cottage and select from decorative items, souvenirs, t-shirts, books and other fun lighthouse gifts. Don't forget the pirate booty! Take a Guided Historic Tour across the Island. Come with your family, or bring your bridge club or school group! Small and large groups tours available. Make a reservation today. Old Baldy Foundation 101 Lighthouse Wynd Bald Head Island, NC 28461
more information contact: www.oldbaldy.org
910.457.7481 OLD BALDY FOUNDATION and the MUSEUM OF HISTORY & GIFT SHOP Smith Islan
Explore Bald Head Island's past & present.
or
f
1301 Ferry Road, Southport, NC | 910-269-2380 | dpmarina@bhisland.com | VHF channel 16 www.DeepPointMarina.com 33˚ 55.872' N - 77˚ 59.772' W
66
Bald Head Island isn't one single environment; it's several ecosytems and multiple habitats, all intricately connected. What happens in one can dramatically impact the others, which is why it's so important to understand the consequences of human choices, as well as natural forces.
The dunes along the ocean serve as barriers from saltwater reaching the interior of the island, shielding vegetation from natural, everyday wave energy, as well as storm-induced wave energy and surges. By undergirding the soil, the strong roots of salt marsh plants protect the back side of the island against potential erosion from four to five feet of tidal currents coming in and out twice a day. Similarly, the maritime forest's trees stabilize the interior of the island with their intertwined canopy and root systems.
Each of these environments working symbiotically allows the entire island to flourish and serve as host to an astonishing variety of animal species.
BY ODETTE ARNOLD
ENVIRONMENTS
haven 67
SHORE SEEKERS
Barely two inches wide and weighing only eight ounces at birth, sea turtle hatchlings serve as the adorable, albeit unofficial, mascots of the Bald Head Island Conservancy.
Since the Bald Head Island Conservancy was established in 1983, the organization has coordinated and sponsored its renowned Sea Turtle Protection Program in conjunction with the North Carolina Wildlife Resources Commission and the National Marine Fisheries Service (NMFS).
Designated as a NMFS "index beach," Bald Head Island is nationally recognized for its importance in sea turtle research and protection.
"There are very few programs in the region that have the data set we do about nesting moms," said Chris Shank, executive director of the Bald Head Island Conservancy. "We share that hugely important data with the local, regional and national sea turtle research community because we need to take action on all levels to protect them."
More than 99% of the sea turtles that nest on Bald Head are loggerheads, although the island sees the occasional green sea turtle and has hosted at least one leatherback and one Kemp's ridley, the rarest species. Worldwide, all seven species of sea turtles are either critically threatened or endangered, which underscores the importance of protecting nesting mothers and their hatchlings.
Annually, Bald Head Island's efforts begin in May when Conservancy staff start monitoring the beaches throughout the night to watch for females coming ashore to nest. The team gathers information about the nesting mom, including collecting a DNA sample and carapace measurements, and applies a passive integrated transponder and a flipper tag for tracking and identifying that individual turtle.
Figure No. 1 Loggerhead Turtle
68
Once the mother has completed her laying ritual, which typically yields around 100-120 eggs, and has returned to the water, the Conservancy's sea turtle team places a special cage over the nest to protect it. After 45 days of incubation, volunteers and staff begin to monitor the nest closely for the "boil," so called because the hatchlings come out of their shells and up to the surface in a way that mimics water boiling. Trained volunteers stationed at the nests prepare makeshift runways in the sand that help guide the baby turtles towards the sea. Three days after a nest boils, the sea turtle team excavates the nest, taking an inventory of the empty eggshells and unhatched eggs, and freeing any live hatchlings still in the egg chamber.
It is known that some, but not all, turtles that nest on Bald Head Island do so exclusively. "We get DNA samples from the eggs and from the moms and enter that into a database run by a research partner from the University of Georgia that tracks genetics," said Shank. "It allows us to see which moms are laying nests at which beaches."
The data showed that about one third of the moms in the study nested on Bald Head Island exclusively, while another third nested among North Carolina, South Carolina and Georgia. The final third were never documented again after they nested on Bald Head.
"Whether something happens to them, or they go to Florida where there are too many to monitor, they disappeared out of our window of genetic measurements," said Shank.
Public education serves a critical role in protecting the sea turtles. "Sea turtles are naturally drawn to bright lights, so if houses are illuminated along the beach, baby turtles get confused and head inland instead of toward the water," said Shank. "Replacing white flashlights on the beach with red lights, turning off porch lights and using baffled walkway lights is a tremendous help. A lot of people just don't know, but are usually very willing to comply once they understand."
haven 69
CREEK CRITTERS
A vital part of the Conservancy's work involves monitoring the water quality of Bald Head Creek. The organization has more than 10 years of water quality data that includes the impact of storms and occasional pollution episodes.
Through a US Coastal Research Program grant in partnership with North Carolina State University, the Conservancy is putting instrumentation in the creek that will give scientists realtime contamination levels from certain types of microorganisms. In the past, it could take days to get bacterial counts from a water sample back from a lab.
"This way, if we see something unusual that would make us worry, we can inform the Village immediately," said Shank. "Luckily, the creek seems to be pretty healthy."
Shank said another reason to monitor water quality is because the marsh is a great nursery for juvenile and larval fish. "That includes the fish and shellfish we like to catch and eat," he said. "The health of the creek is tied to the health of the fish we consume."
The most plentiful fish in Bald Head Creek are red drum and black drum, with trout, pinfish, whiting, croaker and flounder also common.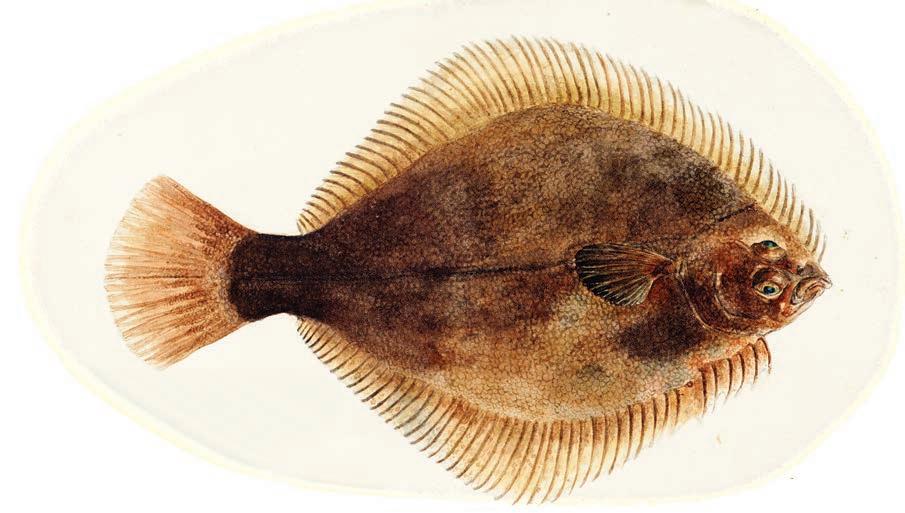 70
Figure No. 2 Flounder
While the Conservancy doesn't have fish population monitoring programs, Shank urges responsible practices for all who enjoy angling. A fishing license, which is readily available through the North Carolina Wildlife Resources Commission's website, is required for recreational fishing, and the rules and regulations for what you can legally catch and keep during specified periods of time change annually. Shank encourages fishermen to check the current rules and keep a copy in their tackle box, along with a tape measure.
"And please return anything you can't keep or aren't going to eat back to the water immediately," he added.
Fishermen can also do their part to save diamondback terrapins found in the brackish waters of Bald Head Island. "They are especially prone to getting caught in crab traps in the tidal creek, so we pass out turtle exclusion devices (TEDs) to recreational fisherman," said Shank. "Commercial fishermen are required to use them, but unfortunately a lot of them don't follow that practice." Shank explained that the device allows crabs to get in but keeps diamondback terrapins out. "Without the device, they get in and can't get back out, and eventually drown."
Additionally, the Conservancy operates an oyster restoration program in the creek. Specially designed bags filled with oyster shells donated from local restaurants have been placed at four sites. "The shells serve as substrate, which is a really good settling habitat for the larval oysters," explained Shank.
"They attach to the hard surface, giving structure for the next generation of oysters to hang onto and grow."
The Conservancy has also conducted oyster spat studies to see under what water quality conditions or substrate conditions the oysters reproduce best. One adult oyster can filter 50 gallons of water a day, so they are hugely important in getting rid of contaminants in the creek.
OVERALL, THE SALT MARSHES ARE INCREDIBLY ABUNDANT WITH LIFE,"
summarized Shank. "The grasses are the foundation of the food web there. If you have a lot of grasses, you have a lot of energy to pass up to the higher levels of the food web."
In the marsh, the ubiquitous mud snails are the primary consumers, which in turn are consumed by the beautiful ibises, egrets and herons who feed there.
Fiddler crabs, too, are important for the spartina grass because they aerate the soil. Shank explained that the pungent odor of the marsh is hydrogen sulfide gas, which is a natural byproduct of decomposing organic material. Fiddler crabs burrow down, creating oxygen pathways to the roots of the spartina, which detoxifies the site.
"They are actually performing an important ecological function, as well as being cool little critters of the marsh," he said.
"
haven 71
Figure No. 3 Great Egret
FOREST DWELLERS
Among its many natural treasures, Bald Head Island has a healthy, intact maritime forest—a rarity among barrier islands these days.
"A big advantage we have is that a nearly 200-acre portion of Bald Head's maritime forest is protected as part of the North Carolina Coastal Reserve," emphasized Shank. He credited the Mitchell family's 1993 donation of a significant tract of forest to the State of North Carolina, with the state simultaneously purchasing additional acres.
"I can't imagine what the island would look like if the Mitchells had not made that possible," he said.
Vital to the forest's health is the aquifer, a bowl-shaped layer of fresh water below the island. If the aquifer becomes contaminated with salt water, the trees and other forest vegetation will die because they can't survive with salinity in the groundwater.
"That's a major concern with sea level rise," emphasized Shank. "It's not just that the dune structure will be degraded with wave action hitting higher up the dunes, the sea level will also rise on the back side of the island, so you'll get saltwater encroaching along the forest edges on that side as well."
While the maritime forest supports a range of insects, amphibians, reptiles, birds and mammals, its most visible inhabitants are white-tailed deer. While it's tempting to approach these elegant creatures, Shank urges people to keep their distance.
"Deer have distinct personalities," he said. "Some will just stand there and look at you while others are skittish. It's important to just let them be and enjoy them as part of the background of Bald Head Island."
A major chunk of the island has been set aside and preserved in perpetuity, and that has made all the difference in the world."
"
72
Figure No. 4 American Alligator
Deer with numbered tags on their ears are part of ongoing contraception efforts to control the island's population.
Working in partnership with the North Carolina Coastal Reserve, the Forest Service and a researcher at North Carolina State University who specializes in forest ecology, the Conservancy has re-established a program to assess whether the deer population has any impact on the maritime forest growth. More than a decade ago, researchers at the University of North Carolina Wilmington set up 10-by-10-foot exclosure fences in the forest to keep deer out to compare vegetation within the exclosures and just outside of them. Numerous storms unfortunately knocked down the exclosures over the past few years, but with the help of partners, they have now reestablished the study.
"We are establishing a baseline so in about five years, we can see how the forest has changed," said Shank, adding that the deer population is relatively stable and currently there is minimal concern about their impact on the forest.
While deer are herbivores, a host of predatory mammals also call the maritime forest home, including racoons, red foxes and coyotes. Cages placed over turtle nests on the beaches by Conservancy staff help protect hatchling eggs from these opportunistic feeders.
In lagoons and swampy areas in and around the forest, one of Bald Head Island's most fascinating inhabitants can be found—the American alligator
In the spring of 2022, the Conservancy partnered with North Carolina State University to apply satellite tags to several of the island's alligators. Because alligators have robust immune systems, they can serve as effective indicators of environmental effects on immune function. The Conservancy encourages islanders and visitors to respect these regal reptiles and only admire them from a safe distance.
Figure No. 5 White-tailed Deer
haven 73
FOR THE BIRDS
Birds can be found in each of Bald Head Island's environments. With more than 200 species of shore birds, wading birds, songbirds and raptors documented, the island is designated an Important Bird Area by the National Audubon Society.
Whenever rare, endangered or threatened birds are present on the island, the Conservancy takes steps to protect their nests. The Wilson's Plover is one such species of concern that nests along the beach, so the Conservancy cordons off the nesting area to keep people and dogs away.
Bald Head Island is also on the migration route for scores of birds that winter in the south and summer in the north. There is a Motus tower on the Conservancy campus, one of a handful in the region that detect the frequencies of individual birds that have been banded to provide data to scientists.
"We get data about where they stop along the migration route, how far inland they venture, that sort of thing," said Shank.
Painted buntings are among the species that are tracked, with the island hosting the state's largest population of breeding pairs. These secretive birds are especially popular with birders due to the male's dazzling colors.
It's hard to protect a species if you don't know what's happening to its environments."
Figure No. 7 Painted Bunting
74
Figure No. 6 Wilson's Plover
THE BIG PICTURE
"We have to have a holistic approach to conservation," emphasized Shank. "Studying any individual organism in the absence of its surrounding environment is really pretty short-sighted. You also have to understand all the stressors on their environment to understand their ecology and their health, and especially to predict their future health." External stressors include the shipping channel, commercial pressures related to development, and the water quality of the Cape Fear River.
"Few animals are capable of dramatically changing their habitat," said Shank. Instead, their habitat is changed naturally and by humans, and the species have to adapt. "That's why it's really important to understand what we have now," said Shank. "If we do see changes, we'll have an idea of why it happened. Baseline information is key, as is education. We are always learning and sharing that information with other scientists, as well as the general public."
Indeed, educating the public is one of the core purposes of the Conservancy, and the organization sponsors numerous programs, classes and activities for all ages.
"The cool thing about our educators is they are scientists first," said Shank. "Our senior educator has a PhD in marine science. It's very important to us that we educate in an authentic way. Our approach comes from a core base of knowledge of barrier islands and decades of experience amongst the staff, which helps facilitate the storytelling. We've all been working in and around the coast for a long time."
An example of the Conservancy's reach is the Barrier Island Botanist program in which every sixth grader in Brunswick County—more than 1,000 students—comes to Bald Head Island for a field trip in the fall. "Some of these children have never been on a boat or seen the ocean before," said Shank. "With our outreach program, they have the opportunity to come to Bald Head on the ferry, explore the salt marsh, forest and dunes, and hopefully come away with a deeper understanding and appreciation of the world around them."
Inside the recently renovated Fleming Education Building on the Conservancy campus, visitors of all ages can take part in interactive self-tours, including hands-on activities such as a touch tank with live creatures, an interactive sandbox that teaches participants about dune structure, and a program called Draw Alive in which children can see their pictures of fish, turtles or other marine animals come alive on a screen and swim around.
To learn more about the Conservancy's efforts to protect Bald Head Island's habitats and its forward-looking mission to "Discover, Learn, Conserve and Preserve," VISIT BHIC.ORG .
haven 75
THE GLOBAL LEADERS IN LUXURY
Nothing compares.
BALD HEAD ISLAND 910.457.6388 | landmarksothebysrealty.com # 1 GLOBAL SHARE OF MEDIA VOICE 3 BHI RESIDENT AGENTS 81 COUNTRIES & TERRITORIES 26,000 SALES ASSOCIATES $204 Billion ANNUAL SALES (USD)
Service that's as elevated as your standards. $3,950,000 15 EAST BEACH DRIVE $3,650,000 9 WOOD DUCK TRAIL $2,550,000 306 & 308 WHALE HEAD WAY $2,395,000 40 CAPE FEAR TRAIL $2,375,000 31 CAPE FEAR TRAIL $2,550,000 214 ROW BOAT ROW Barbara Adams Miller Broker | REALTOR® FULL-TIME ISLANDER 973.714.8485 @barb_bhi SIGNIFICANT SALES
$2,550,000 306 & 308 WHALE HEAD WAY $2,500,000 11 CAPE CREEK ROAD $2,4000,000 343 SOUTH BALD HEAD WYND $2,000,000 29 MOURNING WARBLER TRAIL $1,580,000 1 ROW BOAT ROW $1,025,000 102 EDWARD TEACH WYND Suzanne O'Bryant Broker | REALTOR® FULL-TIME ISLANDER 910.616.7951 @suzbhi Select properties formerly affiliated with another firm. landmarksothebysrealty.com
$2,900,000 10 COQUINA TRAIL $1,080,000 606 WASH WOODS WAY $1,600,000 3 SNOWY EGRET TRAIL $2,100,000 47 TRANSOM ROW $905,000 4 SUMNERS CRESCENT $899,000 6 MUSKET COURT Select properties formerly affiliated with another firm. Jennifer Van Ness Broker | REALTOR® FULL-TIME ISLANDER 804.356.6480 @j.van_ness Service that's as elevated as your standards. SIGNIFICANT SALES landmarksothebysrealty.com
HARBORSIDE-BALD HEAD ISLAND MARINA | 910-457-7380 DOCKMASTER CONVENIENCE STORE FOR ALL YOUR BOATING NEEDS haven 81
Passing the Torch
Old Baldy Campus Expansion Illuminates History for Next Generation
"Stories become more real when you have tangible things to show," said Chris Webb, executive director of the Old Baldy Foundation, while sitting at her dining room table overlooking Bald Head Creek. "Like the U.S. Lighthouse Service uniform," she continued.
"It's a 95-degree day and you're standing there looking at that little uniform, picturing the slight person that was in it, hauling whale oil around, unloading it from boats."
She's describing one of the most prized artifacts in the Foundation's collection, a blue woolen uniform worn by a lighthouse keeper more than a century ago.
By Christi Golder
Currently, the uniform is displayed in a replica lighthouse keeper's cottage that serves as the Smith Island Museum of History, a gift shop and bookstore, as well as offices for the Old Baldy Foundation staff. Importantly, the diminutive cottage serves a much larger purpose.
"We act as a welcome center for the island. Generally, for day visitors who come to the island, we're their first stop," said Webb. "They always have lots of questions. We help orient them, both geographically and historically, and then they go on to enjoy other amenities of the island."
82
Left: Cape Fear Light, circa 1903
The Foundation was established in 1985 with land and funding provided by the Mitchell family, Bald Head Island's developers. Kent Mitchell served on the board for decades, while Donna Ray was the Foundation's first president. Webb said that 40 years ago, no one could have imagined the volume of visitors the lighthouse would eventually see. Now, with the keeper's cottage bursting at the seams, most of the Foundation's extensive collection of artifacts is relegated to storage in an island warehouse.
"It doesn't do the community or our visitors any good by having our artifacts on shelves in boxes," said Webb.
Longtime Bald Head Island property owner and current Old Baldy Foundation President Mark Prak couldn't agree more.
"We're really limited in terms of the space we have to display historical artifacts and other aspects of the history of Bald Head," said Prak. "We have a number of artifacts in storage, which the staff have worked diligently to catalog, but we really have no place to display those in any sort of consistent or comprehensive way so that the history of Bald Head and the lower Cape Fear can be appreciated."
Over the past decade, the Foundation board has searched for the ideal location for a campus expansion that would better serve the community's needs. Initially, land adjacent to the existing keeper's cottage was identified as a possibility but was ruled out due to the position of the site. More recently, the grassy area between the brick oil house and Village Chapel was considered, but it, too, had its drawbacks. Prak, along with his wife Robin, had other ideas.
"I thought it would be better positioned on the land across from the current Old Baldy museum and keeper's cottage," said Prak. "I had discussions with Chad Paul of Bald Head Island Limited and we were able to come to an agreement for Robin and me to purchase that land in December 2021. So, we purchased the land from Limited and immediately donated it to the Foundation." Acquiring the property, Webb said, was contingent on the Village of Bald Head Island agreeing to close off the northwestern end of Lighthouse Wynd to make it pedestrian-only.
"I was opposed unless we could find a way to close the road because I felt it was a safety concern that we couldn't have our campus split in half like that," said Webb. "Mark [Prak] was not dissuaded or discouraged. He said, 'Well, let's try and close the road.' So, he teed that up and was successful in envisioning a Village Center."
Prak was encouraged by the Village's receptivity to closing the road and how the idea meshed with Mayor Peter Quinn's vision and the Village Council's wish to create a safer, more welcoming, more easily accessible approach from the ferry landing to the lighthouse and Village Center.
"We petitioned the Village Council to close that street and the Council has been supportive of our plans, as have the other stakeholders in the Village, the homeowners' association, the Chapel, the Village post office and just about everybody," said Prak.
With the right location secured, the Foundation turned its attention to the campus site design. The initial impetus for the project, and its beating heart still today, is the Foundation's desire to properly display the First Order Fresnel Lens of the Cape Fear Light that once stood near Captain Charlie's Cottages.
Prior to the decommissioning and demolition of the Cape Fear Light in 1958, its lens was dismantled. Over the course of the next half century, piece by piece, the lens's glass prisms and bullseye panels were bought by customers of Labriola's antique shop in Wilmington, N.C. In 2009, when the shop closed, the Foundation purchased the unsold parts. While 100 percent of the frame and the chariot (the turning mechanism base) are intact, Webb estimates only about 35 percent of the panels and prisms are available for display, and the Foundation is still actively soliciting for them to be returned.
The less than 1,000-square foot building truly functions as the unofficial "front door" for 30,000 annual visitors to Old Baldy Lighthouse.
LEGENDS + LORE
haven 83
Old Baldy Lighthouse
Lens components continue to come out of the woodwork, with two prisms recently purchased for $5 each in Wilmington by a Foundation event planner, Julie Coxe, who stumbled across them at an estate sale.
"When you can see something, you can visualize better than just reading it on a flat piece of paper," emphasized Webb. "When you have three-dimensional objects from that period, you can picture the Lifesaving Service hauling a Lyle gun down the beach and using a breeches buoy. You can get a better feel for what people were doing and it brings history to life."
Prak expressed his excitement over the richer experience the Foundation staff could create for visitors, given the opportunity for more room.
"We intend to follow the National Park Service guidelines on how to care for a Fresnel lens. So, it has to be protected from solar. It has to be in a climate-controlled environment. It also can't be touched by the visitor. And for proper viewing, if you have something that tall, you have to be able to stand back to fully appreciate it."
Visitors to the interpretive center will enter a winding gallery that leads to a dramatically lit display of the Fresnel lens as the final exhibit. Including the chariot undercarriage on which it sits, the lens is 18 feet tall. The chariot will drop below the finished floor into a waterproof concrete drum but will still be visible. Lampists, most of them Coast Guard retirees, will clean the panels and prisms and use a special putty to attach them to the metal frame. It's the Foundation's intention that the public be able to view the fascinating and painstaking process of the lens being reassembled on site.
In addition to the Fresnel lens, dozens of other important artifacts will be displayed for the first time, including pottery sherds from an archaeological dig performed on the lighthouse grounds, a Revolutionary War-era button from a British officer's uniform found near the lighthouse, a logbook from the Cape Fear Lifesaving Station, and a can that held gunpowder for a Lyle gun that helped rescue sailors stranded on Frying Pan Shoals.
"With the limited space we have, our various historians have done a really great job, and Chris [Webb] and the staff have put things up online," said Prak. "They've made a lot of telling of the history possible. But some of these things just have to be shown. I'm most excited about the ability to have museum-quality displays prepared that tell the history in a way that allows adults and children to be able to learn it, know it, and appreciate it more fully," he continued.
In addition to bringing previously unseen artifacts out of storage, the interpretive center will improve the presentation of objects the public already sees, said Webb.
"The rudder of the La Rosa di Bilboa [a Spanish galleon shipwrecked off the shore of Bald Head Island in 1804] is in the dark inside the lighthouse, very hard to see, very hard to interpret. So, it's the interpretation of these artifacts and the correct method of display that is important and that we hope to achieve with a campus expansion," Webb said.
Along with vastly improving the display space, the Foundation believes the campus expansion will further its educational goals for children and seniors. On average, the Foundation annually hosts 800 fourth graders from the region through its Lighthouse Learners program, as well as numerous age-55-and-up groups from the surrounding area. With enhanced facilities, they could accommodate more.
"It will definitely improve and heighten the experience for school children and school groups," said Webb. "We'll be able to handle them in adverse weather. We also can expand our adult and senior groups."
Education of young and old alike is a key component of the Foundation's mission, said Prak, and an area they hope to grow.
"It's not just children. It's also older adults. We have a historic tours program that our chief educator takes folks on, narrating the story of what the island's uses have been over the years. The opportunity to do that in a way that does it justice is what we're looking to be able to accomplish," Prak said.
With expanded space comes the ability to paint a more complete picture of the lower Cape Fear and its historical importance.
"The Fresnel lens is so large, it has to be displayed in a twostory environment to be properly viewed," explained Webb.
Lyle gun
84
Fresnel lens
"We can tell the story of the history of not only the island, but the region. The maritime history of the region is a very rich history, and what the visitor will find is that what happened here in the Cape Fear region did have an effect on a lot of different parts of the country," said Webb.
Along with the exhibit gallery, the lower level of the interpretive center will house an expanded gift shop and bookstore. Upstairs will be staff offices and a conference room with a large window overlooking the Fresnel lens display. Both Prak and Webb envision other community organizations using the conference room.
"We're trying to design the building in such a way that it offers utility not only for the Old Baldy Foundation's mission, but also potential for other community groups to make use of things," said Prak.
The adjacent event pavilion, which the Foundation intends to build first, will span Lighthouse Wynd, linking the existing lighthouse grounds with the new campus, while supplying much-needed covered outdoor space for Foundation events, community gatherings and private receptions.
"We have an immediate need for a pavilion," said Webb. "I think we can make great use out of it, not only for events, but school children. It will have a viewing area where we'll be able to project programs. It will be used in lieu of an indoor theater. It will be a great outdoor community space that I think we are in dire need of."
Identifying an architect who could successfully take on the project design was no small task. The site itself is a "puzzle," said Webb, with several large trees punctuating the grounds. After research and discussion, the Foundation board voted unanimously to offer the project to Chip Hemingway, an architect based out of Wilmington, N.C., with a 25-year track record.
"First and foremost, he's a talented architect and also an artist," said Webb. "He was very familiar with the island. He was already doing work for the Village on the new Village Hall, so he understood the neighborhood."
Hemingway's extensive portfolio includes many North Carolina museums and exhibit spaces, including Jennette's Pier Aquarium in Nags Head, the Pine Island Sanctuary for the National
Audubon Society in Corolla, the N.C. Aquarium on Roanoke Island, and restoration of the Oregon Inlet Lifesaving Station. An accomplished artist, Hemingway has visited Bald Head Island numerous times over the years, painting its landscapes, homes and icons, including Old Baldy. Hemingway's self-described approach to his work is "a journey into nature through art and architecture." In the end, he seemed like a perfect fit for the job.
"The combination we were looking for was a modern museum gallery, but in keeping with the coastal vernacular design that the island embodies. Chip is able to integrate those two things. Through his portfolio of work, we saw that in him," said Webb.
Prak couldn't agree more. "The Board was impressed by the number of other museums and similar kinds of projects that Mr. Hemingway has done. His background and resume seemed ideal for the task," he said.
In an early presentation to the Foundation board, Hemingway spoke of the unique challenges and opportunities the campus site presented, and how they informed his approach.
"If I was coming to a place that had been cleared of vegetation, I might start with the interiors and exhibit design components first," said Hemingway. "But this site is so special. There are specimen trees, there's undulating topography. So, it was important to work from the outside of the buildings in."
The resulting preliminary site design fulfills the requirements put forth to Hemingway by the Foundation Board's building committee: ample space for showcasing the Fresnel lens and other historic artifacts, a roomier gift shop/bookstore, sufficient office and meeting space for Foundation staff, and a versatile open-air event pavilion—all while respecting the existing natural landscape. Additionally, the plan includes a crofter cottage to be built behind the existing keeper's cottage that will serve as accommodations for staff, lecturers and researchers. Importantly, with exhibits primarily displayed in the new interpretive center, the first floor of the keeper's cottage can return to a replica lightkeeper's dwelling. The cottage's attic space, which currently houses staff offices, will become a library and research room for interns and visiting scholars.
Event pavilion conceptual drawing
Lens exhibit conceptual drawing
"This has been a wonderful, wonderfully challenging project because of the constraints that we've talked about—the topography, the trees, the scale, the existing infrastructure, history—all the things that have been put together to come out with this plan," said Hemingway. "It's got all the elements that make for a great project as an architect. Of course, I'm in love with every project I'm working on, but this might be my best one."
Succinctly put, Hemingway's design is a "modern facility with historic character," said Webb. Ever the pragmatist, Webb emphasized that while spacious, the interpretive center is smaller than the new Village Hall, which will be built nearby, and it can be operated at existing staffing levels.
"Our goal was to design something that everyone on the island can be proud of and enjoy," said Prak. "Of course, the site plan will have to be signed off on by the Village Council. We're going to try to drive as large a consensus as is possible for the project. And then we'll need to raise funds to construct and operate it."
In all, the Foundation estimates the entire project will cost around $5 million and will take five years to complete. With the fundraising campaign officially underway and continuing throughout 2023 in earnest, the Foundation hopes to break ground on the event pavilion by year end.
"Things haven't succeeded on Bald Head without community involvement and support," said Prak. "We definitely need the support of all the people in the community, and we particularly want those who have the ability to make significant charitable contributions to consider a gift to the Old Baldy Foundation to advance the project. There will be plenty of opportunities for people to be involved, and we'd love to hear from anybody who wants to become involved. We'd appreciate gifts from all comers, large and small."
While gaining fundraising traction on the island is the Foundation's first step, ideally, project support will extend to the surrounding region and beyond.
"Ever since I joined the organization, I really felt like the lighthouse was not just a treasure of Bald Head Island but a treasure of the state," said Webb. "It is the oldest standing lighthouse in North Carolina, so I feel like the broader reach is important for our fundraising efforts. I feel like people in the region should want to support the effort."
Unlike most of North Carolina's historic lighthouses, which are maintained by the National Park Service, Old Baldy Lighthouse is one of only two privately-owned lighthouses in the state. As such, it relies on admission fees, gift shop sales, special events, grants and most critically—donations—for ongoing maintenance and operations. Similarly, campus expansion fundraising will center on donations by private individuals. Naming opportunities for various project components will be offered to larger-scale donors, but Webb emphasized that no gift is too small, and pledges can be spread over five years.
For an organization whose central aim remains the caretaking of a centuries-old lighthouse, the Foundation's vision is ambitiously forward-thinking.
To learn how you can support the Old Baldy Foundation's efforts, visit OLDBALDY.ORG
Conceptual drawings are for illustrative purposes only and are subject to change without notice.
"What we're really looking to do is preserve and protect Old Baldy for the next generation and leave something better than we found it in terms of our little piece of island paradise here," summarized Prak.
86
Interpretive center conceptual drawing
Our Concierge collection of vacation homes will offer vacation properties with luxurious accommodations and amenities as well as a menu of additional services offered during the guest's stay.
Our homeowner's can rest assured our family run team will attend to every guest's needs and make them feel pampered during their stay.
Open Year Round We Dogs! www.julessaltygrubbhi.com Follow Us on FB & Instagram Live Music / Karaoke / Good Food / Great Service / Awesome View Raising the Bar on Property Management and Vacation Rentals Elephant Roar 5 BR / 5 Bath Private Pool From $572/night Halcyon Days 5 BR / 5 Bath From $2,857/night Under the Canopy 4 BR / 3.5 Bath From $525/night The Palmetto Place 2 BR / 2 Bath From $300/night Kokomo Cottage 4 BR / 4.5 Bath From $800/night
88
doakley@intracoastalrealty.com | 800-888-3707 or 910-457-3740 office | 910-471-7710 mobile www.bhirealestate.com/dougoakley | doakley.intracoastalrealty.com Whether you're starting your property search or listing your property for sale, Doug Oakley's inside knowledge of Bald Head Island, its real estate, and its history make him an invaluable resource to call on. Plus, he's just someone you'll enjoy getting to know. DOUG OAKLEY Committed to caring for people ...and the things that make them happy. Always working for you!
Doug has taken over 300 kids flying through the Young Eagles program.
A special passion is flying rescue and special needs pets through "Pilots N Paws."
"Rosie" gets a flight to a foster home while her dad is deployed to Afghanistan. "Helping out a soldier was a special opportunity for me." - Doug
The PERFECT SETTING for your STORY BOOK WEDDING. ShoalsClub.com | 910-454-4899
When you want every little detail to be perfect, choose the Shoals Club on Bald Head Island for your rehearsal dinner, bridal luncheon, wedding ceremony or reception venue. Dramatic views, exceptional service and culinary flair combine to make your big day unforgettable.
Event design by Shauna Loves Planning. Images by Millie Holloman Photography.
INTRODUCING BALD HEAD ISLAND'S FIRST AND ONLY PAN-ASIAN CAFE
At the Side Wok, you'll find a diverse Pan-Asian menu of traditional Chinese wok-fired favorites, along with fusion creations inspired from Thailand, Vietnam, Japan and Korea. House-made sauces, fresh ingredients and quick service make for a delicious, convenient meal at a good value. Take out to enjoy at home or at the nearby Forest Pavilion.
SIDE
Order in person or online at MaritimeMarketBHI.com/SideWok 8 Maritime Way (Adjacent to the Maritime Market) Hours Vary Seasonally
flavor mavens
EATING EVERYTHING EVERYWHERE
By
On Bald Head Island, you can't help but create memories that stick around. You never find yourself wondering, "Where were we when we had the near-perfect crab cake?" If it was on Bald Head, you remember.
We've been coming to the island for 20 years, which translates to a whole lot of memories to cherish. And as a pair of self-professed foodies, it shouldn't come as a surprise that many of our favorite memories center around eating: The first ice cream cone of summer, savored in the harbor as we watched the ferry come and go. A classic steampot from the old Eb & Flo's shared with friends and family new to the island. Birthday dinners and Champagne toasts at the Shoals Club and leisurely Sunday brunches at the Bald Head Island Club. We could go on and on.
The past few years have seen a lot of growth in BHI's dining scene, so when the folks at haven asked if we wanted to come check out all the new hot spots and visit our old haunts for the magazine's next issue, we didn't blink. Instead, we packed our elastic waist pants and hopped on the next ferry. The challenge: eat everything, everywhere and report back.
We took it seriously, traipsing from one end of the island to the other, dining in, taking out, sipping and supping at every turn. We can confidently report there's never been a better time to dine on Bald Head Island. With more restaurants, more cuisines, more nuance, and so much more good food than ever before, you're going to need at least another week to try it all. Here, in alternating points of view, are our takeaways and tips for savoring each bite.
Left: Steak prepared to perfection. The Grille
Jason and Lauren Frye
Photos by Harry Taylor Photography & Millie Holloman Photography
savor
Early Birds JASON
Sure, we could start the day brewing up a pot of coffee at our rental home, but why bother when there are baristas across the island getting creative with their espresso machines? Instead, Lauren and I head to Midway Coffee, where they use North Carolina's own Counter Culture beans for their coffee concoctions. They also serve beautifully presented açai bowls and some chef-y, open-face breakfast sammies to get your day started right. For those who like a morning treat, order the affogato (vanilla ice cream with a shot of espresso). You're welcome. PRO TIP: The salmon cucumber toast is both refreshing and filling. Pair it with a Campfire Cold Brew for a breakfast of champs.
At Sandpiper Coffee & Ice Cream, located in Harbour Village, it's easy to grab a cup of Joe before you catch the ferry to the mainland or, if you're like us, stop by just about every day for an iced coffee pick-me-up. It's not just about the coffee here, though—I'd be remiss if I didn't mention the ice cream selection, made locally in Wilmington, which translates into killer milkshakes and frosty café drinks (two words: frozen chai).
Our rental house came with a guest membership to the Bald Head Island Club, where the adorable Bean Bar serves up
Freshly caught tuna seared and served al fresco.
The Terrace
café drinks, sweet treats and handheld breakfast bites (the breakfast burritos required two hands). We tend to keep it basic when it comes to coffee orders (a splash of oat milk for me, please), but we were intrigued by the variety of coffee flavorings available and decided to splurge. PRO TIP: Add a pump of coconut flavor to your latte for a summery treat.
Some mornings, though, I want to trade my biscotti for a hearty plate of biscuits and gravy, and Sweet Bay Café, inside the Maritime Market, comes to the rescue. Their breakfast plates and biscuit sandwiches are substantial and come with your choice of meat. An order of oversized pancakes can easily be shared, though Lauren almost earned the clean plate club badge on her own.
PRO TIP: Sweet Bay is a go-to for lunch too—check out their "Closed on Sunday" chicken sandwich for an excellent take on a Southern fast-food fave
Keepin' it Casual LAUREN
While we're on "island time" most of our meals are casual affairs. We like it this way, rolling up in whatever we've got on, not worrying about whether our hair got mussed during the cart ride. In fact, we've eaten some of our favorite island meals in swimsuits and flip-flops.
Lunch, or a work of art? You decide.
DINING GUIDE haven 95
The Palms
As Asian food enthusiasts, we were eager to check out Side Wok, a walk-up counter located beside the Maritime Market with plenty of outdoor seating. The pan-Asian cuisine here draws on Chinese, Thai, Japanese, and even Indian flavors, so we knew we had to try a little of everything. I need to warn you: the tempura green beans, served crisp and hot with a creamy sesame dipping sauce, are addictive. Share an order so you still have room for a few more standout dishes like the chili garlic shrimp, homemade wonton soup and the teppanyaki, which we ordered with the tonkatsu sauce on the chef's recommendation and did not regret. PRO TIP: The vegan and vegetarian options are solid—the coconut ginger curry with tofu is especially dreamy.
Eating lunch poolside brings me back to my childhood, though I admit I prefer ordering from a well-conceived menu over nibbling a slightly soggy PB&J. And that's the beauty of the Sandbar Grille at the Shoals Club—it offers a full-on poolside feast. Jason and I opted for several small plates to share—a classic fried shrimp basket, spicy tuna tostadas and zesty lemon hummus to be exact. I'm already plotting my return to check out their vegan-friendly Impossible Burger. PRO TIP: Your kids will love the chicken tenders here. Just make sure they let you steal a bite!
We chose a perfect BHI blue sky day to have lunch at Bald Head Island Club's poolside venue, Horizons, where the massive deck offers up spectacular views of the Aquatics Complex and beyond it, the ocean. Seafood is the star of the show here, and I admit I suffered from FOMO when Jason's overstuffed, blackened mahi-mahi tacos appeared at the table. I quickly recovered when my Cape Point salad materialized—the combination of tangy cashew mango vinaigrette and delicately fried bang bang shrimp provided a flavor combo so tasty I had a hard time putting my fork down. PRO TIP: The dinner menu offers raw bar selections alongside seafood entrees like cioppino and crawfish étouffée
At The Terrace, dining is all al fresco, all the time, complemented with views of the Club's croquet greensward and golf course. A full outdoor kitchen translates to a slate of grilled items that deviate from the usual—think grilled oysters with charred lemongrass butter and a cold corn soup topped with succulent grilled lobster. Even the burger gets an interesting treatment here, with a savory goat cheese butter standing in for the typical slab of yellow cheese. I was especially taken by extensive options for vegetarians and vegans—the flaky, delicate tomato galette was summer in a mouthful. Somehow, we managed not to try the poutine—house fries smothered in cheese curds and duck confit—but we'll remedy that soon enough.
Family Meal JASON
If you've been to Bald Head, you know the iconic spot where Jules' Salty Grub & Island Pub now stands. Originally Eb & Flo's, the harborside restaurant became MoJo's a decade ago when a local couple bought the business and made it their own. In 2020, new island entrepreneurs put their stamp on this BHI favorite and I'm here to tell you it might just be my favorite iteration yet. I was immediately drawn in by the menu which marries old faves like the Eb & Flo's classic steampot and the
dip 96
sip
extensive sushi menu made popular by MoJo's with a handful of exciting new dishes. I love spice, and the crispy fried Nashville Hot Chicken Sandwich delivered with a piquant sauce and plenty of fries to quench the heat. But that Indiana Pork Tenderloin (which I had to wrestle out of Lauren's hands to get a bite) is something to behold. I don't want to spoil the surprise that comes when this dish appears in front of you, so you're going to have to trust me and order this sandwich, which is now going to be on the top of my list for every BHI trip going forward. PRO TIP: Actually, just order both. You know you want to
When Delphina Cantina opened its doors on the harbor years ago, the Cali-style Mexican cuisine was a welcome addition to the island's food scene. I'm a sucker for Mexican fare like carnitas and carne asada, but the pescado (that's seafood) dishes really shine here. I went all in and ordered the El Pescador burrito, which comes with tender blackened mahi, shrimp and Cali-style burrito fillings for a hearty meal that's also fresh and healthy. The blackened tuna taco with cucumber and wasabi slaw is also a solid choice—pair it with a frosty cerveza on a warm day to be momentarily transported to Cabo. And don't skip the churros for dessert. PRO TIP: There's a kid's menu (with French fries) and an adult's kid's menu (that's what I call a burger from a Mexican restaurant).
Apologies in advance for this one … it'd be a crime if you missed dinner at Jailhouse Provisions (see, I told you). But it's true. Located in the former Bald Head Island Police Station, it's the kind of place where you want to hang out before and after your meal. We dined on the screened patio to take advantage of the gorgeous spring evening, but we loved the cool vibe inside too. The menu keeps it simple with a selection of salads, sandwiches and baskets, but that doesn't mean ordering was an easy task. The wings tempted me, and I was this close to getting the basket of fried shrimp when I saw it being delivered to the table next door, but in the end I opted for a summertime classic: the house burger. I must admit I felt a twinge of gastronomic jealousy when Lauren's lobster salad arrived, but one bite of the juicy burger set me right. PRO TIP: Order a fried seafood basket for the table to share while you study the cocktail menu and decide on entrees.
Next-level nachos are always on the menu. Delphina Cantina
haven 97
Grab and Go
Let's face it—some days the beach is calling and any minute away from the sand is a minute wasted. Which is why I appreciate located near the Bald Head Island Conservancy. Got the munchies? Grab a quick pack of crackers or an oatmeal cream pie. I personally love to get a signature hot dog (relish and mustard please) and a bag of chips for an easy but classic seaside lunch. And don't get me started on the Italian ice, another childhood favorite that goes perfectly with a late afternoon stroll along South Beach.
PRO TIP: Your kids won't eat anything but PB&J and you're all out of provisions? Mike's Bites has you covered.
Once upon a time, pizza was hard to come by on Bald Head Island. Now, we're spoiled for choices. Copper's Wood-Fired Pizza, in the Maritime Market, puts their 900˚ wood-fired oven to good use firing up an interesting array of 12" pies on their homemade sourdough crust (or sub cauliflower crust for a gluten-free option). We debated long and hard about our order, but happily landed on the Honeycup, a sweetmeets-savory concoction topped with Manchego, sausage, banana peppers and a drizzle of locally sourced honey. And yes, we're already dreaming about our next visit where we'll be indulging in the aptly named Shrimp Scampi pie.
PRO TIP: Get your pizza to go or enjoy it on the patio adjacent to the market.
Marina Pizza, located inside Delphina, offers a similarly wide variety of artisan pizzas to go for nights when you want to chill at home but don't want to cook. With options for a personalsized 9" pie (in addition to a family-sized 18"), we decided to test out a few combos for the sake of research. The meatforward Verrazzano, topped with sausage, pepperoni, bacon and meatballs, is a decadent choice that still manages to achieve balance with the crispy crust and savory sauce. I also loved the Mediterranean, piled high with roasted veggies and feta cheese for a salty burst in each bite.
Digging into dessert while on Bald Head is non-negotiable for us. In addition to adding it onto all our meals out, we're not shy about seeking out an afternoon treat or two. I always pull for a trip to Nye's Cream Sandwiches & Scoops beside the Maritime Market, where the gourmet cream sandwiches are one of our favorite desserts on earth. Nye's, founded just up the coast in Wilmington, is no joke—these ice cream sandwiches are game changers. I can't decide which is better: the cookies or the ice cream in the middle. The Peach Crisp and Strawberry Shortcake are my summertime favorites, but you can't beat the classic vanilla/chocolate or chocolate/peanut butter combos.
garnish
98
Lauren and Jason enjoying a meal at Horizons at the BHI Club.
Cocktail Hour JASON
While I highly recommend cracking open a bottle of wine or shaking up a few cocktails to enjoy on your deck, if you're anything like me, you also like to belly up to the bar and sip something special.
You can't beat the ocean views at Latitudes at the Shoals Club, and they pair perfectly with the selection of more than two dozen wines by the glass and fleet of signature cocktails. I was in the mood for something spirit-forward but tasty, and the Sage Gold (bourbon, honey sage simple syrup, lemon juice) ticked both boxes. Lauren's Blueberry Smash (gin, St. Germaine, freshly macerated local blueberries) was an ideal summer drink, with the fruit tempering the gin's sharp juniper notes. PRO TOP: Share a plate with your drinks—we loved the calamari, steamed oysters and the New Mexico-inspired green chili pork nachos.
At Will o' the Wisp, overlooking the marina, cocktail hour is a more casual affair. Bring your (well behaved) dog and (equally well behaved) kids and groove to live music or play a round of pub trivia or music bingo. More than a dozen craft beers and spiked seltzers grace the menu here, but I find it's the wine slushies that most satisfy my thirst. If you find yourself feeling peckish, grab some spicy nuts or a bag of chips. PRO TIP: If you're more than peckish, order a pizza. It arrives at your table as if by magic a short time later, hot and fresh from the oven at Marina Pizza.
Of course, you'll find cocktails, enviable wine lists and ice-cold beer at nearly every eating establishment on the island. Jules' Salty Grub & Island Pub has an excellent bar, as do Delphina and Jailhouse Provisions. At the Bald Head Island Club, the extensive drink lists at The Grille, Horizons, The Terrace and Gazebo Bar can help when you're thirsty. And the Shoals Club has poolside drinks available from the Sandbar Grille
Summer in a bowl: Ahi tuna poke. Latitudes
Date Night LAUREN
As much as I enjoy a laidback dinner, I equally love to dress up and savor a proper, multi-course, fine-dining meal. One of my favorite dining rooms on BHI belongs to AQUA , at the Shoals Club, where the beauty of the island shows in the paintings and photos hanging throughout. Not to be outdone, the kitchen cooks up modern coastal cuisine with a seasonal focus. Watermelon gazpacho with chilled shrimp makes for a great summertime starter, but we found the carrot "hummus"—an earthy dip served with pillowy fry bread—hit the spot. Jason's Kurobuta pork tenderloin with sweet potatoes and collards embodied the term "comfort food." I loved the inventiveness of AQUA's fresh catch— with summer tartar sauce, hushpuppies and potatoes vinaigrette—bringing together home cooking and high-end in a delightful dish. And since no date is complete without dessert, they have offerings to treat chocolate lovers or make the most of local seasonal fruit, ideal for sampling with your special someone.
haven 99
fork mains tend toward the more traditional but as always at The Palms, there's a twist: I love that the ribeye comes with chili-scented sweet potatoes instead of the ubiquitous baked potato, and a butter chicken curry offers chicken thighs at their best braised with tomato cream sauce and served with grilled naan bread. PRO TIP: This is the best spot to order a craft brew and watch your favorite teams compete on one of the big screens.
The Grille keeps things more formal, and though it's got a steakhouse vibe (tempered by island time coastal coolness), you'll find plantbased alternatives that tickle your palate, too. Start with the crab dip or the tartare trio (that's tuna, beef and beet), and you'll have a tough time picking your favorite, then move onto the salad or a French-inspired side. We're big fans of the white bean and asparagus cassoulet, which is guaranteed to transport you to Lyon after a single bite. If you're craving a steak, you'll find numerous options for cuts as well as sauces: brown butter hollandaise, smoked tomato tarragon jam, green onion chimichurri. I think if it were acceptable to order the entire sauce menu as a main course, Jason might have done just that. Additionally, the grilled halibut was excellent paired with a fresh tomato watermelon salad. A final note: If you haven't been to The Grille in a while, you'll want to check out the new decor, complete with a stunning oyster stone fireplace. Bon appétit!
BALD HEAD BOTTLE (New for 2023!)
2 Maritime Way
www.baldheadbottle.com
BALD HEAD ISLAND CLUB: BEAN BAR, GAZEBO BAR, HORIZONS, THE GRILLE, THE PALMS & THE TERRACE
1 Saltmeadow Trail 910-457-7300
www.bhiclub.net/dining
COPPER'S WOODFIRED KITCHEN
8 Maritime Way 910-457-7450
www.maritimemarketbhi.com/ coppers
DELPHINA CANTINA
8 Marina Wynd 910-457-1222
www.delphinabhi.com
JAILHOUSE PROVISIONS & MIDWAY COFFEE
253 Edward Teach Wynd Ext. 910-477-9368
www.riversideadventure.com
JULES' SALTY GRUB & ISLAND PUB
10 Marina Wynd 910-457-7217
www.julessaltygrubbhi.com
MARINA PIZZA
8 Marina Wynd 910-457-1226
www.delphinabhi.com
MIKE'S BITES
700 Federal Road 910-275-8185
NYE'S CREAM SANDWICHES & SCOOPS
8 Maritime Way 910-457-7450
www.maritimemarketbhi.com
SANDPIPER COFFEE & ICE CREAM
8 Marina Wynd 910-457-1222
www.sandpipercoffee.com
SHOALS CLUB: AQUA, LATITUDES & SANDBAR GRILLE
100 Station House Way 910-454-4888
www.shoalsclub.com
SIDE WOK
8 Maritime Way 910-457-7450
www.maritimemarketbhi.com/ sidewok
SWEET BAY CAFÉ
8 Maritime Way 910-457-7450
www.maritimemarketbhi.com
WILL O' THE WISP
96 Keelson Row 910-457-6844
ISLAND DINING venues 100
A Bald Head Island Company A Bald Head Island Company 2C Merchants Row | P.O. Box 3033 | Bald Head Island, NC 28461 (910) 470-0198 | davidberne@arpnc.com www.baldheadislandrealestatesales.com DAVID S. BERNE GORDON DAVIS Representing both Buyers and Sellers. GORDON DAVIS 910-470-0620 | gordondavisjr@arpnc.com 2C Merchants Row | Bald Head Island, NC Bald Head Island's most experienced real estate agent. • M OST TRANSACTIONS COMPLETED 1996-2021 • FAMILY BUIL T 1S T HOUSE ON BALD HEAD ISLAND IN 1973 haven 101
When Fresh Matters, You'll Be Hooked! Our menu features fresh local seafood and traditional Maryland crab recipes — freshly prepared, while you sit back, relax and enjoy the spectacular waterfront view. We're also home to Reelin' Pelican Fishing Charters — spend the day on the water, then let our chef prepare your fresh catch. To book a charter visit ReelinPelican.com or call 910.431.5341. We'll See You Dockside! 4907 Fish Factory Road SE • Southport, NC 28461 • 910-477-6616 Located on the Intracoastal Waterway at Safe Harbor Marina WATERFRONT DINING • SPECTACULAR VIEWS • EXCEPTIONAL SERVICE rustyhooksdockside.com
Discover. dis·cov·er /də'skəvər/
1. find (something or someone) unexpectedly or in the course of a search.
2. divulge (a secret).
Bald Head Bottle carries a variety of carefully curated wine and craft beer from all over the world with a focus on smaller organic producers and those who display responsible farming practices.
Wine is a beverage full of adventure just as the island is in itself. Discover your next bottle.
2 Maritime Way, Bald Head Island | www.baldheadbottle.com | @baldheadbottle
YOUR BOATING GO-TO GUY
I am here to help you make the most of your time on the water! At MarineMax, we have an array of new, used, and brokerage boats and yachts available for sale. And when you join the MarineMax family, you gain access to top-notch service, factorycertified mobile service (Bald Head Island and Southport), classes, events, Getaways!® and much more. Let me be your guide to boating!
JOE JACKSON | (910) 443-1599
joe.jackson@marinemax.com
MarineMax Wrightsville Beach 130 Short Street, Wrightsville Beach, NC 28480 I marinemax.com/wrightsvillebeach
a tour on the boat of your dreams with me today!
Schedule
10-Year MarineMax Chairman's Circle Club Member
WOOD-FIRED &
At Copper's Wood-Fired Kitchen, our pizzas start with scratch-made sourdough and your choice of four sauces, topped with the highest-quality meats, seafood, cheeses, veggies or fruit of your choosing. Carefully cooked in our 900-degree wood- red oven for just under two minutes, the result is an irresistibly delicious artisanal pizza with just the right touch of smokiness.
Choose from a long list of toppings that includes all the standard favorites, along with gourmet options like Maine lobster, prime tenderloin, French brie, jalapeno pimento cheese and more. Or select one of our house specialties for a tried-and-true combination you're sure to love.
8 Maritime Way (Inside Maritime Market) | Dine-In or Take-Out | Order in person or online at maritimemarketbhi.com/coppers
Livingin harmony wi th nature
Bald Head Association (BHA)
In the mid-1970s, the five original homeowners, along with property owners in the process of building, met and agreed that a property owners' association was needed to create and uphold restrictions for the preservation, maintenance and thoughtful development of Bald Head Island.
They called themselves "The Generator Society" because they relied on generators and each other before Bald Head Island had any power.
Their original vision was to "Live in harmony with nature." This tenet included protection of BHI from overdevelopment, carefully balancing the delicate ecosystems of a barrier island with people, ensuring the stability and safety of wildlife and their habitats and build-out guidelines that do no harm to the island.
Born from their foresight, Bald Head Association has continued to lead this charge since 1982. BHA works hard to preserve and minimally impact what so many people love about BHI — the natural beauty of its beaches, creeks, marsh and maritime forest — allowing the kid in all of us to come out to play, not only for today but for generations to come.
On BHI, you choose your social connection experience — from solitude to community gatherings. You choose your recreational experience — from walking, jogging and biking to kayaking, surfing, fishing and more. From the ocean to the creeks and all in between, the Bald Head Island experience is what you make it.
BHA helps create shared community experiences — from potluck dinners and book clubs to yoga, Pilates, knitting and more.
Warning: conversation and story swapping can lead to instant and lasting friendships.
If you own property on Bald Head Island, BHA can help you navigate the design guidelines for owning, remodeling or constructing a residence and maintaining your landscaping on a barrier island, in keeping with the original vision to preserve Bald Head Island's ageless appeal.
Through BHA, its members help control the destiny of Bald Head Island. We work for our property owners. With ongoing feedback, we can serve you better!
910-457-4676 • 111 Lighthouse Wynd • PO Box 3030 • Bald Head Island, NC 28461
up-to-date! BaldHeadAssociation.com
Keep
Now, more than ever, it's important to celebrate with friends and family. Whether you're hosting an intimate dinner party for six or an elegant wedding reception for hundreds, Sweet Bay Café & Catering offers divine dishes and singular service at an exceptional value.
View our menus online or contact us directly so we can share ideas for making your private gathering on Bald Head Island memorable and carefree.
FULL-SERVICE CATERING EVENT COORDINATION PRIVATE CHEF PACKAGES STAFFING & BARTENDING WEDDING CAKES DELIVERY SERVICE 8 Maritime Way · 910-457-7450 WWW.SWEETBAYCATERING.COM
Celebrate
events@sweetbaycatering.com
The largest selection on Bald Head Island
women's contemporary styles • surf brands for everyone in the family exclusive selection of BHI apparel • gifts and accessories
women's contemporary styles surf brands for everyone in the family exclusive selection of BHI apparel gifts and accessories
Come see us at 14 Maritime Way
910.454.8420 • Find us on instagram @islandpassagebhi
whitneyblair.com 910-575-4900 Creating a Sustainable Future for Generations through Responsible Building, Classic Residential Design & Timeless Interiors DESIGNING AND BUILDING CLASSIC COASTAL HOMES THROUGHOUT BALD HEAD ISLAND Twice Awarded Southern Living Custom Builder of the Year
110
Tradition of Excellence, Trust t and R Results. Gordon Davis Broker (910) 470-0620 A Tradition of Excellence, Trust and Results Excellent Agents, Outstanding Results A Bald Head Island Company 2C Merchants Row | P.O. Box 3033 | Bald Head Island, NC 28461 (910) 457-6463 | info@arpnc.com | www.baldheadislandrealestate.com
TREASURE HUNTING
YOU'LL BE SURPRISED BY ALL THAT'S IN STORE AT BALD HEAD ISLAND'S SHOPS & BOUTIQUES.
By Teri Kelly Photos by Christi Golder
ALL ABOUT ART
Located along Merchant's Row, All About Art offers fine art, pottery, jewelry, tea and other gifts. Classes in pottery, ceramics, sewing, quilting, jewelry design and rug-making are also available. AllAboutArtBHI.com
ALWAYS READY CART CARE
Visit Always Ready's showroom along Merchant's Row behind Island Hardware to view their wide selection of new and refurbished golf carts, including the popular Club Car Onward model. The shop also offers emergency servicing, maintenance plans, parts and accessories. AlwaysReadyCarts.com
ANTIQUE MAPS AND MORE
Located beside Wendy Wilmot Properties, Antique Maps and More presents an eclectic mix of historical maps dating back to the 1600s; nautical charts; and other items to inspire cartography lovers, history buffs and travelers. AntiqueMapsAndMore.com
BALD HEAD BLUES
Next door to the Maritime Market, Bald Head Blues presents resort style men's, women's, and kids apparel with a relaxed attitude. From polo shirts to performance tees, hats and sunglasses, you'll find a wide array of clothing and accessories that celebrate the coastal way of life. BaldHeadBlues.com
BALD HEAD ISLAND CLUB GOLF SHOP
Adjacent to the Clubhouse, the Golf Shop carries a variety of men's and ladies' golf, croquet and casual apparel. You can also shop for golf equipment and accessories or rent clubs and shoes for a day on the links. Schedule your tee times, court times and golf lessons here, too. BHIClub.net
BALD HEAD ISLAND CLUB TENNIS SHOP
The Tennis Shop, located in the Turtle's Den, carries a variety of men's, women's and children's apparel from Nike and Adidas. You'll also find the women's tennis line Cross Court, Inphorm and JoFit. BHIClub.net
BEACH & BABY EQUIPMENT RENTAL
Beach & Baby has families covered with full-size cribs, highchairs, baby monitors, swings and more for rent by the day or week. Beach rentals include bocce ball sets, beach carts, chairs and tents. Online reservations at BaldHeadBabies.com.
CARY CART COMPANY
With a showroom located along Edward Teach Wynd, Cary Cart Company is an authorized dealer for Club Car electric golf carts. The company also provides maintenance for all electric cart brands, as well as gas- and diesel-powered vehicles. Their Golf Cart Rental Hut, located steps from the ferry landing, is your onestop shop for cart rentals. Book ahead online at BHICarts.com.
COASTAL URGE BIKE SHOP
Coastal Urge's Bike Shop offers a wide array of bikes for sale or rent, specializing in beach cruisers, kids' bikes and bike accessories. Daily and weekly rentals are available, as is home delivery. Coastal Urge is also a full-service bicycle shop, offering parts as well as repairs from a certified bike technician. Online bike rentals are available at Rentals.CoastalUrge.com.
COASTAL URGE BOARD ROOM
The Board Room, located in the harbor, is your headquarters for all things standup paddleboard (SUP) and kayak related. Stop by the Board Room once you've booked your excursion. Kayak tours and SUP tours with a guide are also available, along with surfboard rentals and surf lessons. Call 800-383-4443 or book online at Rentals.CoastalUrge.com.
COASTAL URGE RETAIL SHOP
Stop by Coastal Urge's retail shop for a wide selection of men's, women's and kids' island activewear, swimwear, shoes and accessories, all ideal for the BHI lifestyle. Coastal Urge carries Patagonia, Maui Jim, Costa, Lilly Pulitzer, LSpace, Rainbows and other outdoor brands. CoastalUrge.com
COASTAL URGE RENTALS
Coastal Urge offers luxury beach tent rentals, including beach chairs, coolers, corn hole, bluetooth speakers, boogie boards, surfboards and more. Let them take it down to the beach and set it all up for you. Package rentals include one-, three-, and six-day options. Call 800-383-4443 or book online at Rentals.CoastalUrge.com.
DOCKMASTER CONVENIENCE STORE
Overlooking the Bald Head Island Marina, the Dockmaster carries marine and fishing supplies, souvenirs, ice, beer, snacks and a limited supply of grocery items. BaldHeadIslandMarina.com
112
ISLAND SHOPPING 1 2 3 4 6 7 8 13 10 12 9 5 11 1 Island Passage 2 Room Service 3 Island Passage 4 Island Passage 5 Coastal Urge Bike Shop 6 Silver Peddler 7 Silver Peddler 8 Room Service 9 Island Passage 10 All About Art 11 East Beach Surf Shop 12 Riverside Adventure Co 13 East Beach Surf Shop haven 113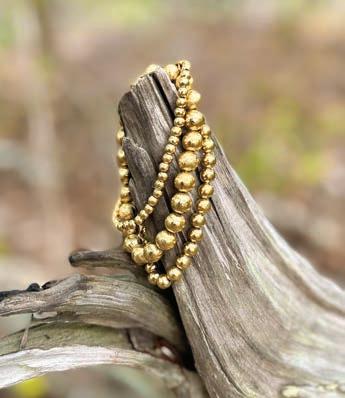 14 15 16 17 18 19 20 21 23 24 25 26 27 22 14 Monkee's 15 Turtle Central 16 Room Service 17 Riverside Adventure Co 18 Coastal Urge 19 Monkee's 20 Turtle Central 21 Bald Head Blues 22 Smith Island Museum Gift Shop 23 Island Passage 24 Smith Island Museum Gift Shop 25 Monkee's 26 Riverside Adventure Co 27 Room Service 114
EAST BEACH SURF SHOP
East Beach Surf Shop, located along Keelson Row, offers brands such as Dark Seas, Sistr-Revolution, Vissla, Vintage Havana, Katin, Rhythm, Rusty, Hydro Flask, Freewater Footwear, Mollusk, and O'Neill Eyewear. Rentals include kayaks, paddleboards and surfboards. They offer surf rentals and lessons at Access 42 on East Beach. Seasonally, the shop offers guided and unguided kayak tours and kayak fishing expeditions. EastBeachSurfShop.com
THE FRIENDLY FOX
Located inside Riverside Adventure Co., this lively, eclectic toy shop stocks games and toys for all ages. RiversideAdventure.com
HARBORMASTER STORE AT DEEP POINT MARINA
Located at Deep Point Marina in Southport, the Harbormaster Store is open to the public as well as to marina guests, and offers beverages, snacks and ice. DeepPointMarina.com
ISLAND HARDWARE
Centrally located near the Maritime Market, Island Hardware is a fully stocked hardware store that sells a wide range of home maintenance items including tools, paint and garden supplies as well as housewares, grills, sporting goods, beach gear and toys. IHAndM.com
ISLAND PASSAGE
Specializing in comfortable clothing for men, women and children, Island Passage ensures you're in style for all your Bald Head Island adventures. If you're looking for your favorite beach brands like Quicksilver, Billabong, Roxy, Volcom, O'Neill and Reef, head here. They also have a curated selection of accessories and jewelry, as well as contemporary brands like Free People, Velvet, Tart, Show Me Your Mumu and more. IslandPassageClothing.com
ISLAND RETREAT SPA AND SALON
Located near the Maritime Market, Island Retreat is a full-service spa and yoga studio specializing in pampering you while on vacation. Services focus on skincare, massage, hair care and nail care for men and women. Bridal packages can have your entire wedding party feeling relaxed and looking their best for the big day. Book services and classes online at IslandRetreatSpa.com.
MARITIME MARKET
The Maritime Market is a full-service supermarket that offers grocery staples and a whole lot more, including natural and organic foods; rare wines and craft beers; homemade pastries and breads; organic produce; gluten-free items; USDA Prime Beef; locally sourced seafood; and a full-service deli with Boars Head cold cuts, house-made salads and artisan cheeses. Other conveniences include grocery delivery to your home prior to arrival, sunbathing products, magazines, personal care items, over-the-counter medications and an ATM. Order groceries online at MaritimeMarketBHI.com.
MONKEE'S
Located along Maritime Way beside Room Service, Monkee's is an upscale women's boutique carrying trendy and cutting-edge designer clothing, shoes and accessories for women of all ages. Stop by to experience boutique shopping as it is meant to be—fun and personal. You'll walk out feeling beautiful and looking your best. MonkeesOfBaldHeadIsland.com
NOONIE DOODLE SWEETS & TREATS
You'll find candy by the pound, gourmet chocolates and other fun treats at Bald Head Island's only candy shop, tucked beside Island Retreat Spa and Salon, and open seasonally. NoonieDoodle.com
RIVERSIDE ADVENTURE CO.
Located near the ferry landing, Riverside Adventure Co. rents bicycles, beach chairs and umbrellas. Shop for BHI T-shirts, hats, sunglasses, gifts and souvenirs. Along with a wide variety of men's and women's fashions, the shop offers a great selection of shirts for children. Numerous brands are well represented, including Oliphant, Anna Cate, THML, Roller Rabbit, Thread & Supply, J-Slide Footwear, Toadfish, Suncloud, I-Sea Optics, Free Fly, Columbia and Fair Harbor. Online reservations for bikes and beach rentals are available at RiversideAdventure.com.
ROOM SERVICE
If you're looking to furnish your beach house or take a bit of coastal style back home with you, look no further than Room Service, found along Maritime Way. They offer a fresh mix of new and vintage home decorative items and gifts, including rugs, lamps, throw pillows, picture frames, bedding and tableware, in addition to furniture. Room Service is also a design resource center, employing professional designers to help you choose fabrics and paints and aid in making other home décor decisions. RoomServiceBHI.com
SILVER PEDDLER
The Silver Peddler is known for its discriminating collection of jewelry. Find gifts to celebrate life's events, home decor and accessories that bring joy, and exclusive items that reflect your love of the island. TheSilverPeddler.com
SMITH ISLAND MUSEUM GIFT SHOP
After climbing Old Baldy, don't forget to visit the Smith Island Museum Gift Shop and pick up gifts and souvenirs celebrating the island's maritime history. The shop also offers a great selection of books, a children's section and home decor items. All proceeds from purchases made at the gift shop benefit the nonprofit Old Baldy Foundation. OldBaldy.org
TURTLE CENTRAL
For "turtley awesome" gifts, toys and island apparel for all sizes and ages, a visit to Turtle Central, located on the BHI Conservancy Campus, is an island tradition. All sales help fund the Conservancy's mission of Discover, Learn, Conserve & Preserve, especially their Sea Turtle Protection Program. Stop by or visit the online store at TurtleCentral.org.
haven 115
Stephanie Blake
"She knows Bald Head Island like the back of her hand. There is nothing that escapes Stephanie's attention when it comes to property for sale in this area"
"No stone was left unturned to ensure that we were ready to go to market and maximize the value of our home"
"We would recommend her as an agent to anyone who is looking to make an investment or a life on Bald Head Island"
"We cannot say enough great things about Stephanie's work ethic, caring personality, professionalism and real estate knowledge"
BROKER/REALTOR® | 443-848-9811 | SBLAKE@INTRACOASTALREALTY.COM
CLARITY. CONFIDENCE. EASE.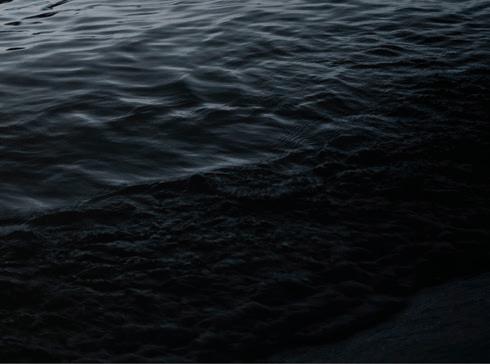 Your investments in securities, annuities and insurance are not insured by the FDIC or any other federal government agency and may lose value. They are not a deposit or other obligation of, or guaranteed by any bank or bank affiliate and are subject to investment risks, including possible loss of the principal amount invested. Past performance does not guarantee future results. First Citizens Wealth Management is a registered trademark of First Citizens BancShares, Inc. First Citizens Wealth Management products and services are offered by First-Citizens Bank & Trust Company, Member FDIC; First Citizens Investor Services, Inc., Member FINRA/SIPC, an SEC-registered broker-dealer and investment advisor; and First Citizens Asset Management, Inc., an SEC-registered investment advisor. Brokerage and investment advisory services are offered through First Citizens Investor Services, Inc., Member FINRA/SIPC. First Citizens Asset Management, Inc. provides investment advisory services.  Bank deposit products are offered by First Citizens Bank, Member FDIC. INVESTMENTS | INSURANCE | RETIREMENT
BRANDY MUNROE OWNER BALD HEAD ISLAND SERVICE S Rentals + Sales Bald Head Island Services is about making a house a home. Whether you want to rent a beach house, rent your property or talk about purchasing a home, we are there for you every step of the way! We are a full time property management company located on Bald Head Island. We live on the island and know what it takes to serve you! 2E Merchants Row | 910.363.4955 | baldheadislandservices.com
MARSH HARBOUR INN
is part of our property management company!
Daily Hot Breakfast
Families Welcomed
Golf Cart Included
Guest Privileges to the Shoals Club (for a fee)
DON'T WORRY, WE HAVE THIS!
NEW IN OUR FAVORITE HUE
It's not your imagination. You are seeing a lot more pink on BHI in 2023.
In addition to the rosy hues in our legendary sunrises and sunsets, you're likely seeing a lot more of our signature pink golf carts island-wide.
That's because Bald Head Island Services has acquired Sea Breeze Rentals, adding dozens of exceptional rental homes to our curated inventory and giving visitors even more options for fabulous vacation rentals.
See what's newly in the pink at baldheadislandservices.com.
2 Keelson Row, Bald Head Island, NC | 888-367-7091 | www.TheInnatBaldHeadIsland.com TIMELESS ISLAND ELEGANCE
Dream. Discover. Explore. lor Bald Head Island Vacations PREMIER VACATION RENTALS & PROPERTY MANAGEMENT 2H Merchant's Row | Bald Head Island, NC 888-367-7091 | www.BaldHeadIslandVacations.com
HOW DO I KEEP MY MONEY AND IDENTITY SAFE? When it comes to protecting your money – and identity – there's no such thing as too safe. But it's hard to know how safe you really are. At First Citizens, we'll help you guard your financial life – showing you ways to increase the security of your Scan me FIND YOUR ANSWER AT FIRSTCITIZENS.COM/ID-PROTECTION information. To learn more, visit us online. First Citizens Bank. Forever First . Member FDIC
haven A guide to exploring the exceptional nature of Bald Head Island, North Carolina haven 124
One place understood helps us understand all places better.
LABOR OF LOVE
With places as with people, infatuation may spark quickly, but the truest test of love is time. Twenty issues spanning two decades granted haven's contributors the gifts of rediscovery and understanding that only deepened with each passing year. While haven Issue XX, Volume I marks a milestone anniversary, our longstanding love affair with Bald Head Island's facets, quirks and characters endures indefinitely.
2018 VOLUME XV ISSUE www.havenonbhi.com haven NEXT #WISHYOUWEREHEREBHI Limited Property Management, the rental company on Bald Head Island, With property managers and support personalized service before, during adventure. vacations@bhisland.com A guide to exploring the exceptional nature of Bald Head Island, North Carolina haven 2021 VOLUME XVIII ISSUE www.havenonbhi.com haven A guide to exploring the exceptional nature of Bald Head Island, North Carolina haven LAST WORD Spine Poem by Odette Arnold Photo by Christi Golder A guide to exploring the exceptional nature of Bald Head Island, North Carolina haven 2022 • VOLUME XIX • ISSUE 1 haven www.havenonbhi.com
"
EUDORA WELTY
LAST WORD haven 125
Specializing in high-quality custom building, new construction, home improvements and remodeling for over 26 years. On-time and on-budget. There is no better time to realize your dream with one of the best home builders on Bald Head Island.
YOUR PREFERRED BUILDER ON BALD HEAD ISLAND! TODD
& KATHERINE DELANEY
WWW.CAPEFEARDESIGNBUILD.COM
910-443-7092
BALD HEAD ISLAND MARINA
APPROXIMATELY TWO NAUTICAL MILES OFF THE SOUTHEAST TIP OF NORTH CAROLINA , the Bald Head Island Marina is a convenient base for mariners cruising the Intracoastal Waterway, Cape Fear River and Atlantic Ocean, or for those who wish to explore and experience Bald Head Island. The 10-acre, protected harbor is framed by floating docks and surrounded by private homes, restaurants, inns and shops. In addition to the traditional seaside pleasures of boating and fishing, Bald Head Island o ers 14 miles of pristine beaches, acres of protected salt marshes and tidal creeks, as well as a rare maritime forest.
33 . 52 ' N – 7 8. 00 ' W
2 MILES EAST OF ICW MILE MARKER # 307
NEAR CAPE FEAR RIVER BUOY # 13 A
OFFERING EASY ICW AND OCEAN ACCESS VIA A DEEP-WATER SHIPPING CHANNEL WITH FEDERALLY MAINTAINED NAVIGATIONAL AIDS
ACCOMMODATES YACHTS TO 100 ' WITH 7 ' DRAFT AT MLW
ICE-FREE BASIN WITH LIGHTED ENTRANCE CHANNEL
30 -, 50 - AND 100 -AMP ELECTRIC HOOKUPS
WIFI AND CABLE TV AVAILABLE
RESTROOMS, SHOWER AND LAUNDRY IN CENTRALLY LOCATED BATHHOUSE
GAS AND DIESEL FUEL AVAILABLE VIA HIGH-FLOW PUMPS
For slip rentals call 1-800-234-1666 ext 7380 or 1-910-457-7380 or use VHF channel 16. For Bald Head Island Yacht Club slip sales information, call 1-800-888-3707.
WWW.BALDHEADISLANDMARINA.COM
Experience the Difference
David Wray doesn't simply sell houses, he assists you in achieving your goals, whether you are buying or selling. With a degree in Real Estate and Urban Analysis and many designations, he has the knowledge you need.
If you are interested in looking at properties, going fi shing in the creeks, or just taking a boat ride, David enjoys sharing what makes the island special and different from any other coastal environment on the East Coast – a place where families and friends come together to share an amazing lifestyle and spend time with each other.
Thank you for your interest in Bald Head Island and give David a call or text when you are thinking about coming down to the island.
"I
I
purchases had an agent as helpful and knowledgeable, but more importantly someone I now consider a true friend."
TOP PRODUCER Intracoastal Realty dwray@intracoastalrealty.com | 910-457-3714 office | 828-773-4967 mobile www.bhirealestate.com/davidwray | dwray.intracoastalrealty.com
estate
found working with David to be a wonderful experience.
have never in my past real
- Property owner from Hickory, North Carolina
DAVID WRAY
You'll be glad you did!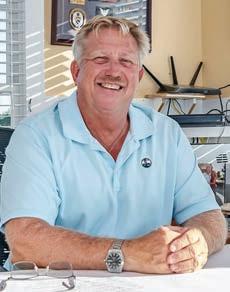 Custom Home Building | Home Renovations | Restoration and Repair 9 Black Skimmer Trail, Bald Head Island, NC 28461 | tsh.bhi@gmail.com | hensonbuildingcorporation@gmail.com VETERAN OWNED AND LOCALLY OPERATED | PHOTOGRAPHY COURTESY OF LIGHT RECORD HENSON BUILDING CORPORATION Bald Head Island's Premier Builder since 2001 (910) 454-0027 TSHENSONBUILDERS.COM STEVE HENSON Owner and Island Resident
Custom Home Building | Renovations | Restoration 224 W. Bald Head Wynd, Bald Head Island, NC 28461 | hensonbuildingcorporation@gmail.com VETERAN OWNED AND OPERATED | PHOTOGRAPHY COURTESY OF LIGHT RECORD
251 Edward Teach Extension, Suite 3 Conveniently Located near Maritime Market Conditions We Treat: • Common Cold & Flu • Cuts & Wounds • Sore Throat • Fever • Nausea • Vomitting • Diarrhea • Strains & Sprains • Rashes • Non Severe Asthma Attacks • Earache • Painful or Burning Urination • Minor Allergic Reactions You can not predict acute or urgent medical needs but, you can prevent them from ruining your BHI vacation! We provide primary, acute and urgent medical care to Bald Head Island residents and guests! islandtimemedical.com CALL US TODAY! 910.477.6848 Services We Offer: • Weight Loss • Aesthetic Services • IV Hydration • Concierge Medical Care • Direct Primary Medical Care Island Time Medical and Wellness Bald Head Island's only medical clinic with onsite NP and RN! Don't Let Illness/Injury Ruin Your Vacation!
EXPERIENCE | RELIABILITY EXPERTISE | ETHICS | RESULTS A Bald Head Island Company 2C Merchants Row | P.O. Box 3033 | Bald Head Island, NC 28461 (910) 470-0198 | davidberne@arpnc.com | www.baldheadislandrealestatesales.com ...Dedicated to Service DAVID BERNE
Tradition of Trust...
A
PLAN YOUR NEXT Adventure VACATION RE NTAL S Get a running start on your vacation by contacting Intracoastal Realty Vacation Rentals, the home to the island's best rental properties. With property managers and support staff available 24/7, 365 days a year, you can count on us to provide personalized service before, during and after your stay. Contact us today to start planning your own island adventure. 800-432-RENT | www.BHIVacations.com | VacationsBHI@IntracoastalRealty.com
2023 FERRY SCHEDULE
PLEASE MAKE RESERVATIONS FOR ALL TRANSPORTATION SERVICES
To Island: (910) 457-5003 To Mainland: (910) 457-5006
www.BaldHeadIslandFerry.com
Summer: April 1st - October 31st
Winter: November 1st - March 31st
12:00 a.m. 12:30 a.m. °° 12:00 a.m. °° 12:30 a.m. °° 12:00 a.m. °° 12:30 a.m. 1:30 p.m. 1:00 p.m. 1:00 p.m. 1:30 p.m. 1:00 p.m. 1:30 p.m. 1:00 p.m. 1:30 p.m. 1:00 p.m. 1:30 p.m. 1:00 p.m. 1:30 p.m. 1:00 p.m. 1:30 p.m. 2:30 p.m. 2:00 p.m. 2:00 p.m. 2:30 p.m. 2:00 p.m. 2:30 p.m. 2:00 p.m. 2:30 p.m. 2:00 p.m. 2:30 p.m. 2:00 p.m. 2:30 p.m. 2:00 p.m. 2:30 p.m. 9:30 a.m. 9:00 a.m. 9:00 a.m. 9:30 a.m. 9:00 a.m. 9:30 a.m. 9:00 a.m. 9:30 a.m. 9:00 a.m. 9:30 a.m. 9:00 a.m. 9:30 a.m. 9:00 a.m. 9:30 a.m. 10:30 a.m. 10:00 a.m. 10:00 a.m. 10:30 a.m. 10:00 a.m. 10:30 a.m. 10:00 a.m. 10:30 a.m. 10:00 a.m. 10:30 a.m. 10:00 a.m. 10:30 a.m. 10:00 a.m. 10:30 a.m. 11:00 a.m. 11:30 a.m. 11:00 a.m. 11:00 a.m. 11:00 a.m. 11:30 a.m. 11:00 a.m. 11:30 a.m. 11:00 a.m. 11:30 a.m. 11:00 a.m. 11:30 a.m. 12:30 p.m. 12:00 p.m. 12:30 p.m. 12:30 p.m. 12:30 p.m. 12:00 p.m. 12:00 p.m. 12:30 p.m. 12:00 p.m. 12:30 p.m. 12:00 p.m. 12:30 p.m. 8:00 p.m. 8:30 p.m. 8:30 p.m. 8:30 p.m. 8:00 p.m. 8:00 p.m. 8:00 p.m. 8:30 p.m. 8:00 p.m. 8:30 p.m. 8:00 p.m. 8:30 p.m. 8:00 p.m. 8:30 p.m. 11:00 p.m. 11:00 p.m. 11:00 p.m. 11:00 p.m. 11:00 p.m. 11:30 p.m. 11:00 p.m. 11:00 p.m. 6:00 a.m. 6:30 a.m. 6:00 a.m. 6:30 a.m. 7:30 a.m. 7:00 a.m. 7:00 a.m. 7:30 a.m. 7:00 a.m. 7:30 a.m. 7:00 a.m. 7:30 a.m. 7:00 a.m. 7:30 a.m. 7:00 a.m. 7:30 a.m. 7:00 a.m. 7:30 a.m. 9:30 p.m. 9:00 p.m. 9:00 p.m. 9:00 p.m. 9:30 p.m. 9:30 p.m. 9:00 p.m. 9:30 p.m. 9:00 p.m. 9:30 p.m. 9:00 p.m. 9:30 p.m. 9:30 p.m. 9:00 p.m. 3:30 p.m. 3:00 p.m. 3:00 p.m. 3:30 p.m. 3:00 p.m. 3:30 p.m. 3:00 p.m. 3:30 p.m. 3:00 p.m. 3:30 p.m. 3:00 p.m. 3:00 p.m. 3:30 p.m. 3:30 p.m. 4:30 p.m. 4:00 p.m. 4:00 p.m. 4:30 p.m. 4:00 p.m. 4:30 p.m. 4:00 p.m. 4:30 p.m. 4:00 p.m. 4:30 p.m. 4:00 p.m. 4:30 p.m. 4:00 p.m. 4:30 p.m. 5:30 p.m. 5:00 p.m. 5:00 p.m. 5:30 p.m. 5:00 p.m. 5:30 p.m. 5:00 p.m. 5:00 p.m. 1:30 p.m. 2:00 p.m. 1:30 p.m. 2:00 p.m. 2:30 p.m. 3:00 p.m. 4:00 p.m. 4:00 p.m. 2:30 p.m. 3:00 p.m. 9:30 a.m. 10:00 a.m. 9:30 a.m. 10:00 a.m. 10:30 a.m. 11:00 a.m. 10:30 a.m. 11:00 a.m. 11:30 a.m. 12:00 p.m. 11:30 a.m. 12:00 p.m. 12:30 p.m. 1:00 p.m. 12:30 p.m. 1:00 p.m. 3:30 p.m. 3:30 p.m. 5:30 p.m. 5:30 p.m. 5:00 p.m. 5:30 p.m. 5:00 p.m. 5:30 p.m. 6:30 p.m. 6:00 p.m. 6:00 p.m. 6:30 p.m. 6:00 p.m. 6:30 p.m. 6:00 p.m. 6:30 p.m. 6:00 p.m. 6:30 p.m. 6:00 p.m. 6:30 p.m. 6:00 p.m. 6:30 p.m. 7:30 p.m. 7:00 p.m. 7:00 p.m. 7:30 p.m. 7:00 p.m. 7:30 p.m. 7:00 p.m. 7:30 p.m. 7:00 p.m. 7:30 p.m. 7:00 p.m. 7:30 p.m. 7:00 p.m. 7:30 p.m. 10:30 p.m. 10:00 p.m. 10:00 p.m. 10:30 p.m. 10:00 p.m. 10:30 p.m. 10:00 p.m. 10:30 p.m. 11:30 p.m. 11:30 p.m. 10:00 p.m. 10:30 p.m. 10:00 p.m. 10:30 p.m. 10:00 p.m. 10:30 p.m. 8:30 a.m. 8:00 a.m. 8:00 a.m. 8:30 a.m. 8:00 a.m. 8:30 a.m. 8:00 a.m. 8:30 a.m. 8:00 a.m. 8:30 a.m. 8:00 a.m. 8:30 a.m. 8:00 a.m. 8:30 a.m. MOND AY TUESD AY WEDNESD AY THURSD AY FRID AY SA TURD AY SUND AY ° ° DEEP POINT ISLAND DEEP POINT ISLAND DEEP POINT ISLAND DEEP POINT ISLAND DEEP POINT ISLAND DEEP POINT ISLAND DEEP POINT ISLAND DEEP POINT ISLAND DEEP POINT ISLAND ° ° Supplement No. 11, Cancels Supplement No. 10 to NCUC No. 7
MOND AY TUESD AY WEDNESD AY THURSD AY FRID AY SA TURD AY SUND AY DEEP POINT ISLAND DEEP POINT ISLAND DEEP POINT ISLAND DEEP POINT ISLAND DEEP POINT ISLAND DEEP POINT ISLAND DEEP POINT ISLAND 7:00 a.m. 9:00 a.m. 10:00 a.m. 11:00 a.m. 1:00 p.m. 2:00 p.m. 3:00 p.m. 4:00 p.m. 5:00 p.m. 5:30 p.m. 6:00 p.m. 7:00 p.m. 8:00 p.m. 9:00 p.m. 9:00 p.m. 9:00 p.m. 9:00 p.m. 7:30 a.m. 8:30 a.m. 8:00 a.m. 7:00 a.m. 9:00 a.m. 10:00 a.m. 11:00 a.m. 1:00 p.m. 2:00 p.m. 3:00 p.m. 4:00 p.m. 5:00 p.m. 6:00 p.m. 7:00 p.m. 8:00 p.m. 8:00 a.m. 7:30 a.m. 9:30 a.m. 10:30 a.m. 12:30 p.m. 9:30 p.m. 1:30 p.m. 2:30 p.m. 3:30 p.m. 4:30 p.m. 5:30 p.m. 6:30 p.m. 7:30 p.m. 8:30 a.m. 7:00 a.m. 9:00 a.m. 10:00 a.m. 11:00 a.m. 1:00 p.m. 2:00 p.m. 3:00 p.m. 4:00 p.m. 5:00 p.m. 6:00 p.m. 7:00 p.m. 8:00 p.m. 10:00 p.m. 8:00 a.m. 7:30 a.m. 9:30 a.m. 10:30 a.m. 12:30 p.m. 9:30 p.m. 1:30 p.m. 2:30 p.m. 3:30 p.m. 4:30 p.m. 5:30 p.m. 6:30 p.m. 7:30 p.m. 10:30 p.m. 8:30 a.m. 7:00 a.m. 9:00 a.m. 10:00 a.m. 11:00 a.m. 9:00 p.m. 1:00 p.m. 2:00 p.m. 3:00 p.m. 4:00 p.m. 5:00 p.m. 6:00 p.m. 7:00 p.m. 8:00 p.m. 10:00 p.m. 8:00 a.m. 7:30 a.m. 9:30 a.m. 10:30 a.m. 12:30 p.m. 9:30 p.m. 1:30 p.m. 2:30 p.m. 3:30 p.m. 4:30 p.m. 5:30 p.m. 6:30 p.m. 7:30 p.m. 8:30 p.m. 10:30 p.m. 8:30 a.m. 7:00 a.m. 9:00 a.m. 10:00 a.m. 11:00 a.m. 9:00 p.m. 1:00 p.m. 2:00 p.m. 3:00 p.m. 4:00 p.m. 5:00 p.m. 6:00 p.m. 7:00 p.m. 8:00 p.m. 10:00 p.m. 11:00 p.m. 8:00 a.m. 7:30 a.m. 9:30 a.m. 10:30 a.m. 12:30 p.m. 9:30 p.m. 1:30 p.m. 2:30 p.m. 3:30 p.m. 4:30 p.m. 5:30 p.m. 6:30 p.m. 7:30 p.m. 8:30 p.m. 10:30 p.m. 11:30 p.m. 8:30 a.m. 7:00 a.m. 9:00 a.m. 10:00 a.m. 11:00 a.m. 9:00 p.m. 1:00 p.m. 2:00 p.m. 3:00 p.m. 4:00 p.m. 5:00 p.m. 6:00 p.m. 7:00 p.m. 8:00 p.m. 10:00 p.m. 11:00 p.m. 11:30 p.m. 12:00 a.m. 12:30 a.m. 8:00 a.m. 7:30 a.m. 9:30 a.m. 10:30 a.m. 12:30 p.m. 9:30 p.m. 1:30 p.m. 2:30 p.m. 3:30 p.m. 4:30 p.m. 5:30 p.m. 6:30 p.m. 7:30 p.m. 8:30 p.m. 10:30 p.m. 11:30 p.m. 11:00 p.m. 8:30 a.m. 7:00 a.m. 9:00 a.m. 4:00 p.m. 5:00 p.m. 6:00 p.m. 7:00 p.m. 8:00 p.m. 8:00 a.m. 7:30 a.m. 6:00 a.m. 6:30 a.m. 6:00 a.m. 6:30 a.m. 9:30 a.m. 10:30 a.m. 11:30 a.m. 12:30 p.m. 9:30 p.m. 1:30 p.m. 2:30 p.m. 3:30 p.m. 4:30 p.m. 5:30 p.m. 6:30 p.m. 7:30 p.m. 8:30 a.m. 10:00 a.m. 11:00 a.m. 12:00 p.m. 1:00 p.m. 2:00 p.m. 3:00 p.m. 9:30 a.m. 10:30 a.m. 12:30 p.m. 9:30 p.m. 1:30 p.m. 2:30 p.m. 3:30 p.m. 4:30 p.m. 6:30 p.m. 7:30 p.m. 8:30 p.m. 8:30 p.m. 8:30 p.m. 8:30 p.m. Supplement No. 11, Cancels Supplement No. 10 to NCUC No. 7 Schedule Key Ferry Service Not Available Supplemental ferry service departing Deep Point on the half-hour may be provided on holidays as needed. See notices posted at terminal prior to the holiday for details. All times are departure times from terminal listed. Offered from 2nd Saturday of June through Labor Day Weekend ° °° Offered from Memorial Day Weekend through Labor Day Weekend Tram Service Not Available Service offered during May through September only. haven 135
GREEN TEAL TR. SPIKERUSH CT. WATER THRUSHCT. BLACKSKIMMERTR. MOURNINGWARBLER TR. SANDSPUR TRAIL SANDSPUR TR. SILVERSIDES TRAIL LAUGHING GULL TR. PEPPERVINE PAINTEDBUNTINGCT. THREE FLIPPERTR. LEOPARDFROGCT. ELEPHANT'S FOOTTR. PALM CT. CEDAR CT. POOR MAN'S PEPPER TR. MARKET ALLEY FEDERAL ROAD IBIS ROOST SABAL PALM TR. STEDEBONNETWYND DOGWOOD TR. DOWITCHER TR. LIGHTHOUSEWYND REDBAYCT. BUFFLEHEAD CT . NORTH BALD HEAD WYND TRANSOM ROW ROW BOAT ROW KEELSON ROW NORTH BALD HEAD WYND SALT MEADOW TR TIMBER BRIDGE HORSEMINTTR . S O U TH BALD HEAD WYND SOUTH BALD HEAD WYND SEA LAVENDER CT. BOATHOUSE TRACT RD. BOAT HOUSE PATH WOODDUCK T R PINTAIL CT. WIDGEON CT. COOTS CT. STARRUSHTR. MOURNING WARBLER TR. SNOWYEGRETTR. CREEPING CUCUMBER CT. BRUNSWICK CT. LOOSETRIFE CT. SANDWICH TERN TR. PARTRIDGE BERRY CT. EDWARDTEACH WYND GROVE CT. LAUREL CHERRY CT. PALMETTO POINT SPANISH NEEDLES CT. GRAY FOX CT. NEEDLERUSH CT. IL V E OAK TR NIGHTSHADE CT. STEDE BONNET CLOSE OLD BALDY CT. CAPTAIN CHARLIES CT. SEAGULL TR. G U N NERYCT . FORT HOLMESTR. COL.WILLIAM RHETT CT. CLAPPER RAIL CT. SCOTERS CT. RED CEDAR TR THRUSHWATER CT. SAND PIPER TR. R O YAL TERN CT . C A P E F E A R TR TURKS HEAD CT. MARINAWYND LAND'S END ROAD CAPE CREEK BAYTREETR. RACERUNNER CT. TOWHEE CT. WINDWARD CT. LEEWARD CT. TANBARK CT. W EST BALD HEAD W Y N D SOUTH BALD HEAD WYND STEDE BONNET WYND EDWARDTEACHWYND EDWARDTEACHWYND FORT HOLMESTR MUSKET CT. EARL OF CRAVEN CT. MUSCADINE W Y DN MUSCADINE WYND MUSCADI WARBLER BUNTINGCT. THRUSHCT. SO D ACH Cape Fear River Bald Head Creek and Salt Marsh Preserve Cape Creek # #24A #23 #21 #20 #19 #18 #17 #15 #13 #11* #9 #8 #7 #5 #4 #3 #2 #1 South West Beach 1 2 3 4 5 6 7 8 9 10 11 12 13 14 15 16 19 18 17 20 21 22 23 2425 27 28 26 38 39 37 LEGEND Public Beach Access *Indicates Emergency 911 Beach Access Private Beach Access Handicapped Access Public Restrooms Restaurant Fire Station Emergency Medical Services Emergency Telephone Amenities LOCATOR
ISLAND AMENITIES, LANDMARKS & BUSINESSES 1 B ald Head Island Marina 2 M arsh Harbour Inn 3 The Inn at Bald Head Island 4  C oastal Urge Boardroom 5 East Beach Surf Shop/Will o' the Wisp 6 Jules' Salty Grub & Island Pub 7 Dockmaster Convenience Store & Fuel Dock 8 Administrative Offices • B ald Head Island Limited, LLC • Intracoastal Realty Vacation Rentals 9 I ntracoastal Realty Sales Office 10 F erry Landing 11 Delphina Cantina/Marina Pizza/ S andpiper Coffee & Ice Cream 12 Riverside Adventure Co. 13 C ary Cart Co. Cart Rental Hut 14 O ld Baldy Lighthouse/ S mith Island Museum Gift Shop 15 B ald Head Island Chapel 16 B ald Head Association/Ft. Holmes Trailhead 17 V illage Post Office/Island Package Center 18 V illage Town Hall 19 V illage Creek Access 20 W ildlife Overlook 21 The Hammocks 22 B ald Head Island Club 23 M . Kent Mitchell Nature Trail 24 The Esplanade • S alty Paws Dog Grooming • B ald Head Island Academy • M onkee's Women's Apparel • B ald Head Bottle 25 Room Service/Tiffany's Beach Properties 26 I sland Retreat Spa and Salon 27 N oonie Doodle Sweets & Treats 28 M aritime Market/Copper's Wood-Fired K itchen/The Side Wok/Sweet Bay C afe & Catering/Nye's Cream 29 B ald Head Blues 30 Silver Peddler 31 C oastal Urge Retail and Bike Shops 32 I sland Passage 33 I sland Hardware 34 V illage of BHI Public Safety Department (Fire/EMS/Police) & Dosher Medical Clinic 35 M erchant's Row • A ll About Art • A lways Ready Cart Care • A ntique Maps & More • Atlantic Realty Professionals • B ald Head Island Services • B ald Head Island Vacations • D&D Heating & Cooling • N ance's Heating & Air • Project Works 136
MAP
FRYING PAN CIRCLE PEPPERVINE TR. SEA HOLLY CT. COQUINA TR. INDIAN BLANKET CT. BROWN PELICAN TR. BALLANTRAE SEATON DUNEDIN INVERNESS CHICAMACOMICOWAY CURRITUCK WAY OCRACOKEWAY FEDERAL ROAD MARKET ALLEY KINNAKEETWAY KITTYHAWKWOODSWAY DOGWOOD RIDGE ROAD HERON TRACE SHOALSALLEY PURVEYOR'SALLEY SCRIBNER'SALLEY SKYE CRESCENT EVENING PRIMROSE BRAMBLE REACH CLADACH CT. EILEAN WAY THISTLE RIDGE LOGGERHEAD TR. KILLEGRAY RIDGE KILLEGRAY RIDGE PALMETTO COVE CT. SCOTCHBONNET PALMETTO POINT RD. ROAD CAPE CREEK ROAD CAPE CREEK ROAD FARM RIDGE CIRCLE CAPE CREEK ROAD SURFBOAT CT. KEEPER'S LANDING KEYPOST CT. KINNAKEET WAY WASHWOODSWAY KITTY HAWK WAY SOUTHEASTBEACH DR AUTHOR'SALLEYWRITER'SWAY FEDERAL ROAD CAPTAIN'S WATCH TR. SHOALS WATCH SOUTH BALD HEAD WYND STATION HOUSE WAY PORTSMOUTH W A Y EAST BEACH DRIVE SUMNER'S CRESCENT WHALEHEAD WAY WILDBEAN CT. GLENESK CH ICAMACOMICAWAY SOUTH BALD HEA D WYND BAYBERRY CT. KINROSS CT. ALLEY BONNET N E MARITIMEWAY Atlantic Ocean Middle Island Point of Cape Fear #35 #42* Bald Head Woods Maritime Forest Preserve East Beach #34* #32 #31 #30 #29 #28 #26B #26A #25B #25A 24B* #36 #43 #41* #39 South Beach 35 40 42 43 44 45 29 41 46 36 34 30 31 32 33 40 117 421 87 211 87 74 76 117 133 74 76 74 76 421 132 133 87 211 17 17 17 74 76 17 140 140 132 Red routes indicate directions to BHI Exit 416A Topsail Island/Shallotte Myrtle Beach To Raleigh, Durham, Greensboro & Winston Salem To I-95 North To Charlotte To I-95 To Myrtle Beach, SC To Charleston, SC Wilmington International Airport CAPE FEA R R I V E R Atlantic Ocean Topsail Beach Wrightsville Beach Carolina Beach Kure Beach Fort Fisher Southport Deep Point Ferry Terminal Leland Bolivia Supply Shallotte Wilmington 85 77 220 29 17 95 40 95 421 40 74 74 85 26 20 17 NORFOLK WILMINGTON MYRTLE BEACH CHARLESTON HILTON HEAD COLUMBIA CHARLOTTE RICHMOND ROCKY MOUNT WASHINGTON DC GREENVILLE ASHEVILLE WINSTON-SALEM GREENSBORO CHAPEL HILL DURHAM RALEIGH SOUTHPORT VA. N.C. S.C. • Urban Coast Electric • Wendy Wilmot Properties, Sales & Rentals 36 V illage of Bald Head Island Utilities Dept. 37 I sland Mini Storage 38 Station 32 • B HI Building Group • Island Time Medical & Wellness • Phillips Air Care • Vance Johnson Plumbing • Trinity Builders 39 Jailhouse Provisions/Midway Coffee 40 C ary Cart Co. Sales & Service 41 B ald Head Woods Trailhead 42 C aptain Charlie's Station 43 C ape Fear Lighthouse Foundation 44 B ald Head Island Conservancy/ Turtle Central Gift Shop/Mike's Bites 45 The Common at Cape Fear Station 46 S hoals Club   haven 137
Tell me a story. Make it a story of great distances, and starlight. The name of the story will be time, But you must not speak its name. Tell me a story of deep delight.
– ROBERT PENN WARREN
BALD HEAD ISLAND'S HARBOUR VILLAGE AT TWILIGHT