T: +52 (624) 143 1342 | E: info@cbriveras.com CBRIVERAS.COM $ 1,285,000 USD $ 405,000 USD From: $ 219,324 USD $ 989,000 USD $ 299,900 USD From: $49,000 San Pedrito, Pescadero Toscana, Cabo Corridor Pedregal de La Paz La Pastora, Todos Santos La Ribera North Los Barriles MLS#22-2574 MLS#22-3027 MLS#22-2362 MLS#22-1932 MLS#22-2964 MLS#22-2186 CASA & CAMPO KARUNA CASA TOSCANA 21 pre sale, phase 7 north AGAVE FIELDS CASA AGAVE ABEL'S LOT's - SOUTH
OCEAN VIEW RESIDENCE STARTING AT $330,000 VR EXPERIENCE 360 DEGREE WALK THROUGH PORTO NOVO WEBSITE
www.bajasurfrealty.comwww.bajasurfrealty.com Max Montoya YOUR LOCAL REAL ESTATE EXPERT 624 157 3230 max@bajasurfrealty.com SCAN THIS QR TO FIND THE BEST DEALS IN CABO $145,000 usd $209,000 usd price starting at $209,000 usd casa nature mLS: 22-2758 3 BEDS | 3.5 BATHS | sq.ft: 3,782 price $2,295,000 USD east cape lot mLS: 22-3286 Punta Perfecta Beach | 36,418.108 Acres Lote Mangos mLS: 22-3301 right at the entrance of the highway | 1.623 Acres $175,000 USD ventanas condo #542 mls:22-2861 2 BEDS | 2 BATHS | ocean VIEWS | sq.ft: 1,449.91 price $455,000 USD ph hd iii #403 mLS: 22-3030 2 BEDS | 2 BATHS | Marina views| sq.ft: 956.56 price $296,000 USD
Live Above It All ELEGANT, INVENTIVE, EXPRESSIVE CONDOMINIUMS AND FAMILY RESIDENCES STARTING IN THE MID $400'S USD Imagine a home where you can disconnect from the daily routine. Living in an environment that embraces you and your loved ones, lets you completely unwind on the weekend and relax after a day of work. Welcome to Punta Mirante Lifestyle. MAX MONTOYA your local real estate expert Phone: 624 157 3230 Mail: max@bajasurfrealty.com
COMPETENT, GLOBALLY CONNECTED AND TUNED IN TO THE MARKETPLACE @VanessaFukunaga VANESSA FUKUNAGA Owner, President | CEO vanessa@snellrealestate.com 52.624.157.3446 | +1 425.471.1485 VICEROY 4C Viceroy Residences | Ocean View 2 Beds | 2 Full Baths Sq. Ft.: 1,963 | $1,450,000 CASA MODERNA Puerto Los Cabos | Ocean View 4 Beds | 4 Full, 1 Half Bath Sq.Ft.: 4,885 | $2,500,000 UNIT #7402 The Residences At Las Ventanas Al Paraíso Ocean View | 3 Beds | 3 Full, 1 Half Bath Sq.Ft. 5,209 | $2,887,500 VILLA LOVE AND PEACE Palmilla | Oceanfront 6 Beds | 8 Full, 1 Half Bath Sq.Ft. 16,756 | $19,888,000 THE NORMAN ESTATES #9 Rancho San Lucas | Oceanfront 4 Beds | 5 Full, 1 Half Baths Sq.Ft. 8,282 | $10,000,000 CASA NAUTILUS Pedregal | Ocean View 4 Beds | 4 Full, 1 Half Bath Sq.Ft. 6,638 | $4,750,000
624 132 4852 | w w w.loscabosinvestments.mx

WE MAKE THINGS HAPPEN BUY • SELL • INVEST
VÍCTOR GONZÁLEZ
PEPE ACOSTA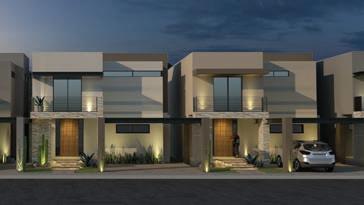 V I S I T O U R S H O W R O O MS FOR ALL YOUR HOME DÉCOR NEEDS
PERSONALIZED ATTENTION • TECHNICAL SERVICE FREE LOCAL DELIVERY • EXPERT ADVICE SUPPORT LOCAL BUSINESSES
www.ronival.com www.findmexicohouses.com CONTACT info@ronival.com | Text info to 619.350.2525 The Nick Fong Podcast / Ronival Real Estate / Ronival Property Management Ronival Real Estate @nickfong_ronival @ronivalvacations
RONIVAL.COM FINDMEXICOHOUSES.COM
CONTACT INFO info@ronival.com Text info to 619.350.2525
RONIVAL.COM FINDMEXICOHOUSES.COM
CONTACT INFO info@ronival.com Text info to 619.350.2525
INFO
Text info
RONIVAL.COM FINDMEXICOHOUSES.COM
CONTACT
info@ronival.com
to 619.350.2525
Contact our agents on site www.matarrayaloreto.com | mantarraya@ronival.com | Tel. 619.949.1002 (US)
CASA PADRE PICCOLO
This ocean-view Hacienda home, in the quiet Fundadores neighborhood in Puerto Los Cabos, has 5 bedrooms and 6 1/2 baths. Offering single story living with a fully equipped casita and a spacious roof-top terrace. Includes a membership to the private Beach Club, with access to golf and private club memberships.
$2,395,000 USD
LOT 160 FUNDADORES
Flat, easy to build, lot in the gated golf and marina community of Puerto Los Cabos. Perfect homesite inside the Fundadores subdivision offering larger lots and the value of an included Beach Club membership to the Fundadores Club - featuring private Pools, Jacuzzi, Fitness Gym, Restaurant & Bar Lounge, Spa Services, ocean activities, etc. $415,000 USD
RECENT SALES
In this market of historically low inventory, working with a Realtor who can get the job done, makes a difference.
+52 (624) 157-1775 | +1 (908) 267-9188 CABO DREAM HOMES Club Campestre Querencia Villas del Mar
Puerto Los Cabos Puerto
Las Mananitas
Los Cabos