EM SCULPT is the only procedure to help both women and men burn fat, while toning the underlying muscle.
Anatomy of the Nose CPD
Mr Deniz Kanliada presents an anatomical overview of the nose for injectable treatment
Special Feature: Treating Midfacial Fat Loss Practitioners explore injection techniques for fat loss in the mid-face
Botulinum Toxin Update
Mr Dalvi Humzah outlines developments in toxin products across the globe
Utilising Email Marketing Lists
Marketer Sam Hunt details using targeted email lists to boost your business
VOLUME 6/ISSUE 5 - APRIL 2019
NO SURGERY – NO DOWNTIME
BUILD MUSCLE & BURN FAT
AWARDSAESTHETICS ENTRY OPENSNEXT MONTH!
This is the first time that umbilical
cord lining stem cells
–or stem cells in general – are being truly utilized in a topical skincare to promote skin health.
- Prof. Mitchel P. Goldman MD, double-board certified cosmetic dermatologist
Contact us for training
WINNER 2018
Wholesaler of the Year
The one stop shop for all your medical aesthetic and clinic supplies.
London | Loughborough | Online
WINNER 2016
Best Customer Service
ChurchPharmacy 01509 357 300
ChurchPharmacyUK
ChurchPharmacy.co.uk skincare@churchpharmacy.co.uk
" "
Dr Paul Baines shares his secret to a sharper, chiselled jawline 16 News Special: Threads and the CQC Aesthetics investigates the requirement for CQC registration for threads 18 ACE 2019: Another Fantastic Year A review of the leading conference in the specialty
CLINICAL PRACTICE
23 Special Feature: Treating Mid-facial Fat Loss
Practitioners outline treatment techniques for fat loss in the mid-face 28 CPD: Understanding Nasal Anatomy
Mr Deniz Kanliada explores the anatomical landmarks for non-surgical rhinoplasty treatments 33 Understanding Body Shapes for Contouring
Mr Faizeen Zavahir examines body contouring for different body shapes 36 Rejuvenating an Ageing Face
Dr Pradnya Apte shares her protocol for full-facial rejuvenation 38 Advertorial: Technology to Reduce Fat and Build Muscle
Practitioners discuss the technology of the EMsculpt treatment 40 Botulinum Toxin Update
Mr Dalvi Humzah outlines the development of new and existing toxins 45 Offering Eyelash Enhancers
Miss Jennifer Doyle explores the efficacy of eyelash enhancer serums 48 Body Contouring for Transgender Patients
Dr Galyna Selezneva details body concerns for transgender patients 51
Understanding Dermaplaning
Dr Rabia Malik explains why she believes dermaplaning has a place within an aesthetic practice and provides tips for best outcomes 54 Treating Milia
Independent nurse prescriber Louise Walsh outlines different types of milia 56 Advertorial: SkinCeuticals Advanced Topical Antioxidants
Practitioners discuss different topicals for all skin types 57 Abstracts
A round-up and summary of useful clinical papers
IN PRACTICE 59 Gaining and Retaining Skin of Colour Patients
Aesthetician and specialist website founder Dija Ayodele explores why it can be difficult to attract darker skin-toned patients 63 Utilising Email Marketing Lists
Marketer Sam Hunt discusses the importance of targeted email lists 67 Renting Out Your Clinic Space
Business development manager Rebecca Boland explains why clinics should consider renting out their unused space 71 In Profile: Miss Sherina Balaratnam
Miss Sherina Balaratnam shares her journey in aesthetics 72 The Last Word
Consultant educator Hayley Allan deconstructs aesthetic terminology
Special Feature Treating Mid-Facial Fat Loss Page 23
Clinical Contributors
Mr Deniz Kanliada is an ENT and facial plastic surgeon based in Harley Street. He has a special interest for both surgical and non-surgical rhinoplasty and he runs training courses for both of these. He is also the founder of Virtual Aesthetic Doctor.
Mr Faizeen Zavahir is the medical director at Juvea Medical and the Medical and Aesthetic Training Academy (MATA). Mr Zavahir created Juvea Medical clinic in Harley Street with a vision to provide a personal patient journey.
Dr Pradnya Apte graduated from Liverpool University in 1993 with a BDS in dental surgery. She did her preliminary training in 2007 in facial aesthetics. In 2015 Dr Apte opened her first clinic in Exeter and opened a clinic in London the following year.
Mr Dalvi Humzah is a consultant plastic surgeon and delivers his clinical practice through PD Surgery in the West Midlands & The London Welbeck Hospital. He is also director of the award-winning Dalvi Humzah Aesthetic Training and clinical director of Derma-Seal Ltd.
Miss Jennifer Doyle has a Bachelor of Medicine and a Bachelor of Surgery, and has completed a Master's in Medical Sciences. She currently works as an NHS specialist registrar in ophthalmology and leads her own aesthetic clinic; Oxford Aesthetics.
Dr Galyna Selezneva is an aesthetic practitioner currently practising at the Dr Rita Rakus Clinic in London. She is a specialist in non-invasive procedures, including non-surgical face and body treatments. Dr Selezneva has a Master's degree in both psychiatry and economics.
Dr Rabia Malik is an aesthetic practitioner and GP, with a special interest in skin health. Dr Malik currently works at St Mary's Hospital, in general practice in Notting Hill and was the resident aesthetic doctor at Grace Belgravia. She is now based at 51 Harley Street.
Louise Walsh is an independent nurse prescriber and and the owner of aesthetics business The Skin Nurse. She practises at The Waldegrave Clinic in Teddington, London. Walsh currently carries out minor-op procedures and practises in acne clinics for the NHS.
Entry for the
Awards 2019 opens May 1 Contents • April 2019 Subscribe Free to Aesthetics Subscribe to Aesthetics, the UK's leading free-of-charge journal for medical aesthetic professionals. Visit aestheticsjournal.com or call 0203 096 1228
Aesthetics
06 News
13
14
NEXT MONTH • IN FOCUS: • Topicals • PIH in Darker Skin • Radiotherapy on the Skin
The latest product and industry news
On the Scene Out and about in aesthetics
Advertorial: Restylane LyftTM
Pigmentation Hyper
Whether
AestheticSource Meeting the needs of your business, delivering high satisfaction to your patients Call us on 01234 313130 info@aestheticsource.com www.aestheticsource.com AestheticSource treatment guide to treating pigmentation • Cysteamine ® • NeoStrata® Enlighten Range • Skinbetter ® Even Tone and Alpharet® • Skin Tech Blending and Bleach & AD Aclarance ® • NeoStrata® Pro System Peels • Skin Tech Peels • Skin Tech Bene Bellum ® coming soon • RRS® Whitening INJECTABLE CHEMICAL PEELS TOPICAL
you are treating PIH, melasma or photoageing, our portfolio of skin brightening products help protect, prevent and target hyper-pigmentation. Whatever pigment issue you are addressing, the sun, medication, hormones or inflammation, our comprehensive portfolio gives you the flexibility to tailor your patient's treatment plan to their needs and budget. Find out more today by contacting
Amanda Cameron Editor
Well we are off on that Aesthetics rollercoaster again as no sooner have we finished one event, another appears on the horizon. The Aesthetics Conference and Exhibition (ACE) 2019 is complete and planning for 2020 is in progress. ACE was another huge success with 2,468 delegates in attendance and 89% rating it as good to excellent! You can read a full report and check out the fabulous pictures of the event on p.18. Coming up next is entry for the esteemed Aesthetics Awards, which opens on May 1. Start thinking about what categories you will enter ready for that May 1 opening date – there is a category for everyone, whether you are new or experienced, a clinic or a supplier, everyone can enter and it's a fabulous event at the perfect time of year, ready for your Christmas party!
This month we're talking fat! Our Special Feature explores fat loss in the mid-face on p.23, while Dr Faizeen Zavahir provides advice on
understanding body shapes for fat contouring on p.33 and Dr Galyna Selezneva shares her experience of body contouring procedures for transgender patients on p.48. It is interesting to learn about desirable body shapes for certain patient groups and the psychological care needed for each patient.
Do you know how many botulinum toxin As are available worldwide? Find out and learn more about toxin development in Mr Dalvi Humzah's fascinating article on p.40 – it's a worthwhile read for all injectors! We also have a real variety of business pieces this month – aesthetician and campaigner Dija Ayodele explains how to make clinics more inclusive to darker skin types on p.59, marketer Sam Hunt shares advice on building targeted email lists on p.63 and business development manager Rebecca Boland details how practitioners can rent out their unused clinic space on p.67
If you'd like to share your knowledge and experience in the journal, email the team via editorial@aestheticsjournal.com Enjoy the read this month and let's look forward to a warm Spring!
Editorial advisory board
We are honoured that a number of leading figures from the medical aesthetic community have joined the Aesthetics journal's editorial advisory board to help steer the direction of our educational, clinical and business content
Mr Dalvi Humzah is a consultant plastic, reconstructive and aesthetic surgeon with over 20 years' experience. He is an international presenter, as well as the medical director and lead tutor of Medicos Rx.
Mr Humzah also runs the multi-award winning Dalvi Humzah Aesthetic Training courses. He is a founding member of the Academy of Clinical Educators at the Royal College of Physicians and Surgeons of Glasgow.
Sharon Bennett is chair of the British Association of Cosmetic Nurses (BACN) and the UK lead on the BSI committee for aesthetic non-surgical medical standards. She is a registered university mentor in cosmetic medicine and currently a second year student on the Northumbria University Masters course in non-surgical cosmetic interventions. Bennett has been developing her practice in aesthetics for 25 years.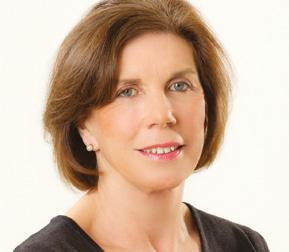 Mr Adrian Richards is a plastic and cosmetic surgeon with 12 years of specialism in plastic surgery at both NHS and private clinics. He is a member of the British Association of Plastic and Reconstructive Surgeons (BAPRAS) and the British Association of Aesthetic Plastic Surgeons (BAAPS). He has won numerous awards and has written a best-selling textbook.
Jackie Partridge is an aesthetic nurse prescriber with a BSc in Professional Practice (Dermatology). She has recently completed her Master's in Aesthetic Medicine, for which she is also a course mentor. Partridge is a founding board member of the British Association of Cosmetic Nurses and has represented the association for Health Improvement Scotland.
Dr Christopher Rowland Payne is a consultant dermatologist and internationally recognised expert in cosmetic dermatology. As well as being a co-founder of the European Society for Cosmetic and Aesthetic Dermatology (ESCAD), he was also the founding editor of the Journal of Cosmetic Dermatology and has authored numerous scientific papers and studies.
EVENTS
DESIGN
Aesthetics
Dr Raj Acquilla is a cosmetic dermatologist with more than 12 years' experience in facial aesthetic medicine. In 2015 he won the Aesthetics Award for Aesthetic Medical Practitioner of the Year and in 2012 he was named Speaker of the Year. Dr Acquilla is a UK ambassador, global KOL and masterclass trainer in the cosmetic use of botulinum toxin and dermal fillers.
Dr Tapan Patel is the founder and medical director of PHI Clinic. He has more than 16 years' clinical experience and has been performing aesthetic treatments for more than 14 years. Recently, he was listed in Tatler's Top 30 Anti-Ageing Experts. Dr Patel is passionate about standards in aesthetic medicine and ensures that along with day-to-day clinic work he also attends and speaks at numerous conferences.
Dr Maria Gonzalez has worked in the field of dermatology for the past 22 years, dividing her time between academic work at Cardiff University and clinical work at the University Hospital of Wales. Dr Gonzalez's areas of special interest include acne, dermatologic and laser surgery, pigmentary disorders and the treatment of skin cancers.
Dr Stefanie Williams is a dermatologist with special interest in aesthetic medicine. She is the founder and medical director of the multiaward winning EUDELO Dermatology & Skin Wellbeing in London. She lectures in the Division of Cosmetic Science and has published more than 100 scientific articles, book chapters and abstracts. Dr Williams is also author of Amazon-No-1 Bestseller 'Look great, not done'.
Dr Souphiyeh Samizadeh is a dental surgeon with a Master's degree in Aesthetic Medicine and a PGCert in Clinical Education. She is the clinical director of Revivify London, an honorary clinical teacher at King's College London and a visiting associate professor at Shanghai Jiao Tong University. Dr Samizadeh frequently presents at international conferences and is passionate about raising industry standards. ARTICLE PDFs
AND REPRO
Material may not be reproduced in any form without the publisher's written permission. For PDF file support please contact Chloe Carville, contact@aestheticsjournal.com © Copyright 2019 Aesthetics. All rights reserved. Aesthetics Journal is published
Editor's letter
by Aesthetics Media Ltd, which is registered as a limited company in
No 9887184 DISCLAIMER: The editor and the publishers do not necessarily agree with the views expressed by contributors and advertisers nor do they accept responsibility for any errors in the transmission of the subject matter in this publication. In all matters the editor's decision is final. ABC accredited publication PUBLISHED BY PORTFOLIO MANAGEMENT Chris Edmonds • Chairman T: 0203 096 1228 chris@aestheticsjournal.com Suzy Allinson • Brand Director T: 0207 148 1292 | M: 07500 007 013 suzy@aestheticsjournal.com Jenny Claridge • Commercial Director T: 0203 096 1228 | jenny@aestheticsjournal.com ADVERTISING & SPONSORSHIP Hollie Dunwell • Business Development Manager T: 0203 096 1228 | M: 07557 359 257 hollie@aestheticsjournal com EDITORIAL Amanda Cameron • Editor T: 0207 148 1292 | M: 07810 758 401 mandy@aestheticsjournal.com Chloé Gronow • Deputy Editor & Communications Manager
England;
T: 0207 148 1292 | M: 07788 712 615 chloe@aestheticsjournal.com
Shannon Kilgariff • Senior Journalist T: 0207 148 1292 shannon@aestheticsjournal.com
Megan Close • Journalist T: 0207 148 1292 megan@aestheticsjournal.com Sophie Thompson • Content Executive T: 0207 148 1292 sophie@aestheticsjournal.com
CUSTOMER LIAISON
Chloe Carville • Customer Liaison Executive T: 0203 096 1228 | contact@aestheticsjournal.com Melanie Bone • Customer Liaison Executive T: 0203 096 1228 contact@aestheticsjournal.com
Kirsty Shanks • Events Manager T: 0203 096 1228 | kirsty@aestheticsjournal.com
Peter Johnson • Senior Designer T: 0203 096 1228 | peter@aestheticsjournal.com
US
Journal @aestheticsgroup
Chiara Mariani • Designer T: 0203 096 1228 | chiara@aestheticsjournal.com FOLLOW
Aesthetics
Aesthetics @aestheticsjournaluk
Talk #Aesthetics
#SkinHealth
Dr Beata Cybulska @drBeataCybulska
Facial aesthetics should not be about vanity. It should be about skin health. #FacialAesthetics #NotVanity #SkinHealth
#WorkingWithaView
Dr Lee Walker
@leewalker_academy
Early morning preparation… Not a bad view! #Dubai #Knowledge #TeoxaneApproach
#Fundraising
PHI Clinic @phiclinic
We were delighted to announce this morning that as a result of our fundraising efforts in November for the Yezidi Emergency Support charity, a school bus has been purchased. This means that the children no longer have to walk or hitchhike the 7 kilometers through the mountains to attend school.
#SkypeConsultations
Mr Naveen Cavale @plasreconsurg
Using Skype for consultations risks missing many different diagnoses. It is gaining favour in, #CosmeticSurgery I don't really like using it. When I (very occasionally) do, I won't make any diagnoses or plans without a face-toface follow-up meeting.
#HardWork
Dr Souphiyeh Samizadeh
@drsamizadeh
Yes, we all look exhausted. But nothing feels better than hard work when you have an ambition. When you have fire in your heart that keeps pushing you forward. Happy Friday everyone. Keep the fire in your hearts alive!
#BeautyDecoded
Dr Cristina Perea @neosclinic
"Medical aesthetics is for everybody"… If I had to choose something from last night's presentation by @mauriciodemaio it is this message. Beauty Decoded aims to demystify modern aesthetics procedures, shine a light on safe practice and show the public how to get the most out of an aesthetics consultation to make the change they want. #Allergan
Distribution
Galderma to appoint preferred distributor
Pharmaceutical company Galderma (UK) Limited has begun a review of its distribution arrangements and announced plans to appoint one preferred distributor for its Azzalure and Restylane brands. Galderma states that the preferred company will attain a contract to service all customers who purchase Azzalure and Restylane in the UK and ROI, and will be supported to deliver a more customer-centric proposition, including enhanced levels of tailored support for healthcare professionals. While there will still be a preferred distributor, other distributors will meanwhile continue to be able to purchase Galderma products and services. "By refining our distribution model, we believe that we can enrich the overall relationship with our customers, offering healthcare professionals an enhanced level of tailored support as well as a continued, reliable supply of our products," said Toby Cooper, medical solutions business unit head for Galderma UK and Ireland. Cooper added, "More than ever, healthcare professionals need to have confidence in the quality of the outcomes they can deliver. They need a supplier they trust, providing them with products and support they know they can rely on."
Acquisition
The Private Clinic Group acquires The Cosmetic Skin Clinic
Investment service BlueGem Capital Partners has confirmed that The Private Clinic Group has acquired The Cosmetic Skin Clinic, founded by Dr Tracy Mountford. Dr Mountford commented, "I have taken this exciting step forward with The Private Clinic, with the vision being to raise the bar of cosmetic medicine further. This acquisition means that patients will be able to receive the highest quality, innovative non-surgical treatments for which The Cosmetic Skin Clinic is known, as well as having full access to the outstanding cosmetic surgical portfolio that The Private Clinic offers with its world-renowned surgeons." Valentina Petrone, CEO of The Private Clinic, added, "The merger of the two companies will allow us to offer an even broader range of treatments and to broaden our medical team. We have great confidence in the sector, as we see the long-term positive impact that these procedures have on our patients." BlueGem stated that the investment will help 'create the leading high-end invasive and noninvasive cosmetic treatment provider in the UK and leader in Europe' and it is reported that the combined group will have a revenue of £30 million. Emilio Di Spiezio Sardo, co-founder and partner of BlueGem and Sarah Walker, director of BlueGem commented in a joint statement, "We are delighted to announce this acquisition. It is an excellent example of BlueGem's approach to creating value in our portfolio companies, as we support them both financially and managerially to find the best growth solutions. The acquisition further supports our vision to be the leading consolidator of premium cosmetics clinics in the UK, following previous acquisitions including Hans Place, Regency Medical and Aurora Clinic."
Follow us on Twitter @aestheticsgroup and Instagram @aestheticsjournaluk
Reproduced from Aesthetics | Volume 6/Issue 5 - April 2019 @aestheticsgroup @aestheticsjournaluk Aesthetics aestheticsjournal.com
Cosmeceutical AesthetiCare releases range for menopausal skin
Skincare and device distributor
AesthetiCare has launched a new cosmeceutical range designed specifically to rejuvenate, restore and rebalance skin affected by the menopause.
The Emepelle range includes two products; Emepelle Serum and Emepelle Night Cream, which were exclusively launched in the UK at the Aesthetics Conference and Exhibition (ACE) and in the US at the American Academy of Dermatologists on March 1.
The company explains that Emepelle is powered by MEP technology, a patented, non-hormonal ingredient which is clinically proven to reinvigorate the natural functions of skin affected by low oestrogen levels during the menopause. Roger Bloxham, managing director at AesthetiCare commented, "Currently, there are no other cosmeceuticals on the market that are clinically proven to safely and effectively target the root cause of skin ageing during menopause. This breakthrough innovation is a unique opportunity for professional skin clinics to empower women and help them manage the ageing of their skin before, during and after menopause."
New York based dermatologist Dr Diane Berson added, "My patients with skin concerns, including dryness and ageing, don't want the side effects sometimes associated with other treatments for oestrogen deficiency. More importantly, these may not target the skin exclusively. I'm excited to be able to offer my patients a new solution that is safe and effective." According to AesthetiCare, both products are suitable for all skin types and are recommended for women who are in perimenopause, menopause or post menopause. They will be available to stock in clinics from April 1.
Aesthetics Awards entry opens next month
Practitioners, clinics, manufacturers, distributors and other companies in the aesthetics specialty will again have the opportunity to win a prestigious Aesthetics Award, with applications opening for the 26 categories on May 1.
This year, there has been an exciting new addition to the category line up; The Pharmacy Distributor of the Year. Aesthetics editor Amanda Cameron said, "I can't believe we are planning for the Awards again, where does the time go? There seem to be many new treatment developments, clinics openings and some exciting new technologies emerging so I am looking forward to the new entries in all categories!" Hosting more than 800 guests, the dazzling event will take place in central London on December 7.
Vital Statistics
A 2018 survey demonstrated that only 37% of aesthetic doctors and dentists offered light-based therapies in their practices (BCAM, 2018)
20% of Britain's 45 to 54-year-olds use e-cigarettes, up from 13% in 2016 (Mintel, 2019)
In 2018, 72% of facial plastic surgeons saw an increase in cosmetic surgery or injectables in patients under the age 30 (AAFPRS, 2018)
81% of businesses now use video content as a marketing tool (HubSpot, 2019)
387 patients who suffered aesthetic complications in 2018 had corrective procedures by other practitioners (SaveFace, 2018)
In a survey of more than 300 UK-based aesthetic practitioners, there were 14% more based in the North-West (Hamilton Fraser Cosmetic Insurance, 2018)
63% of laser treatments provided by doctors and dentists in 2018 targeted the reduction of skin pigmentation (BCAM, 2018)
Aesthetics Awards
Reproduced from Aesthetics | Volume 6/Issue 5 - April 2019 @aestheticsgroup @aestheticsjournaluk Aesthetics aestheticsjournal.com
Events diary
4th-6th April 2019
Aesthetic & Anti-aging Medicine World Congress, Monte Carlo www.euromedicom.com
1st May 2019
Aesthetics Awards 2019 ENTRY OPENS www.aestheticsawards.com
8th-10th May 2019
37th Annual Conference of the British Medical Laser Association, London www.bmla.co.uk/bmla-conference-2019
14th May 2019
British Association of Sclerotherapists Annual Conference, Windsor www.bassclerotherapy.com
5th-8th June
Vegas Cosmetic Surgery and Aesthetic Dermatology Conference www.vegascosmeticsurgery.info
21st September
British College of Aesthetic Medicine Conference www.bcam.ac.uk
Microneedling
Masterclass launches
Aesthetic training provider Cosmetic Courses has introduced the Microneedling Masterclass, aiming to provide learning for both manual and mechanical microneedling techniques. The masterclass will include the opportunity to treat live models, theoretical and practical information, and how to gain and retain patients. Rachael Langford, general manager of Cosmetic Courses, said, "The Masterclass will give delegates the opportunity to train in both hand-held and mechanical microneedling, and a chance to experience the devices prior to purchasing one. This course can also be used as part of our brand-new Level 4 Certificate in Skin Rejuvenation launching later this year."
Conference
Speakers confirmed for BMLA event
The British Medical Laser Association (BMLA) has announced speakers for its Annual Conference and Educational Courses taking place on May 8-10 at the Park Inn by Raddison, Heathrow. The conference is open to all who are directly or indirectly involved in the use of such devices. Tom Lister, chair of the scientific committee at the BMLA, said, "The BMLA always start the conference with laser core of knowledge and skin courses. These courses are highly subscribed and the demand for spaces has grown year on year. By popular demand, hair removal and vascular lasers are now two separate courses." Confirmed speakers include Professor Enrico Bernè who will be outlining the use of laser on facial and vascular lesions, Dr Koushik Lahiri who will detail using fractional CO2 lasers in the management of scars in Indian patients, and Dr Samantha Hills who will be discussing laser hair removal. Amongst the other sessions, there will be a nursing and therapist session, presented by experienced nurses in the specialty, outlining the use of combined laser and intense pulsed light treatment for skin rejuvenation. Lister said, "The conference is the leading laser conference in the UK and this is reflected in both the quality of the talks and the culture of lively and respectful debate. We're excited to have so many exceptional speakers this year; it is set to be an outstanding academic agenda for anyone interested in lasers and light sources in medical applications."
Eye treatment
mesoestetic releases periocular
protocol
Pharmaceutical and skincare manufacturer mesoestetic has released a treatment protocol, called global eyecon, that aims to correct wrinkles and expression lines in the periocular area, under-eye bags, dark circles and drooping under the eyelid. The protocol involves alternating three periocular peel sessions alongside three transepidermal solution sessions, containing ingredients for depigmenting and decongesting. According to the company, the transepidermal solution sessions also work well with microneedling, specifically the mesoestetic m.pen pro technology. After using this technique, mesoestetic recommends that its crystal fiber eye mask, a hydrogel mask with depigmenting and moisturising properties, is applied. To finish, the mesoprotech photoprotection is applied to the area along with the mesocaps eye contour recovery, a solution designed to improve circulation in the ocular area and reduce the appearance of under-eye bags.
Implants
UK clinic to take part in clinical trial on safety of breast implants
London-based clinic MyBreast Cosmetic Surgery has been chosen as the only UK clinic to participate in an international clinical trial to determine the safety and effectiveness of a number of breast implants including the SmoothSilk, Round and Ergonomix from Motiva Implants. The FDA-reviewed, ten-year research study will include countries such as the UK, Sweden and Germany and it is approximated that 800 patients over the age of 22 will enrol. Professor Marcos Sforza, aesthetic practitioner and scientific director at MyBreast commented, "It is an honour for MyBreast to be selected as a centre of excellence to conduct one of the most important global studies to take place on breast implant safety. It is hoped, upon completion, the findings and subsequent recommendations will inform future improvements to patient safety and clinical outcomes. This is a fantastic opportunity for MyBreast to join the global conversation on breast implant safety and a partnership which recognises all of the hard work of its team over the past 10 years."
Skin masterclass
Reproduced from Aesthetics | Volume 6/Issue 5 - April 2019 @aestheticsgroup @aestheticsjournaluk Aesthetics aestheticsjournal.com
Body fat
MedixSysteme releases fat treatment device
Medical equipment manufacturer MedixSysteme AG has launched the Ultracontour NG, a focused ultrasonic vibrating energy-based platform that aims to treat subcutaneous fat in the arms, stomach, legs, buttock and flanks. It also aims to tone and reshape the body, as well as stimulate collagen in the skin. MedixSysteme AG states that the treatment is delivered within 20 minutes and features 20 ultrasonic mechanical drainage effect (UMD) emitters. Two of the emitters, which are handheld, feature high-focalised fractionated ultrasound that allow practitioners to target the precise distance of the local adiposity from between 0.8cm to 1.3cm. The remaining 18 emit an ultrasonic pulsed vibration, which are suitable on larger areas. The operator can choose up to five levels of UMD's power, based on areas treated and fat thickness.
Annual survey
Survey indicates 85% of those practising aesthetics are female
Cosmetic insurance provider Hamilton Fraser has published the results of an anonymous online survey consisting of more than 300 cosmetic and aesthetic practitioners in the UK. The survey covered topics such as demographics of practice, complication reports and aesthetic training. It suggested that there were 14% more practitioners operating in the North West compared to other areas of the UK. The report also outlined the work patterns of practitioners, indicating that 78% of aesthetic practitioners work part-time, and that 71% work alone. The survey highlighted that two-thirds of those surveyed had been practising for less than four years, and 85% of those practising in aesthetics were female. Fewer than one fifth of aesthetic practitioners had experienced complications in the last five years, and the survey found that less than 50% of these complications had been reported. The report also demonstrated that 70% of respondents said they would like more support when setting up their business, with 88% saying they would be willing to attend local events to learn more about running a successful business.
Clinic expansion
sk:n confirms plans to expand business across UK
Medical skincare clinic group sk:n has appointed Birmingham-based agency Lightbox Digital to aid the company's digital transformation by creating a new and improved website. As part of the newly-launched website, there will also be a more efficient online booking system to allow patients to easily manage treatment consultations and bookings. The company explains that the appointment comes as part of a larger plan to expand into more locations across the UK. Over the last two years, sk:n has expanded its clinic numbers from 36 to 51 and expects this growth to continue. Chris Bull, marketing director at sk:n commented, "We've got some exciting plans for 2019 and working with Lightbox to kickstart the beginning of our digital transformation is just the beginning."
What do you think is going to be the next big thing in facial aesthetics?
I think more people are going to be looking at the full face, particularly the profile.There will be a much greater focus on a combination of neurotoxin and hyaluronic acid dermal fillers in the years ahead as people move towards enhancing their natural beauty through contouring, without wanting to make drastic changes.
There are so many products on the market, with new ones arriving all the time. What should people look for when deciding which products to use?
The most important thing is robust clinical evidence, a well-tolerated safety profile, approval by the major regulatory bodies, such as the EMA and the FDA, and a large number of patients treated over a long period of time with reproducible and predictable outcomes to back up the findings. Look for products which have been tried and tested on a high number of patients within the aesthetics neurotoxin market, as well as a wealth of double blind placebo controlled clinical trial data.
Some people say all toxins are the same, do you agree?
No I don't agree. Some neurotoxins have an earlier onset of action than others and the duration of effect can also vary. I recommend that practitioners check the onset of action and durability of the chosen neurotoxin before treating or retreating patients. It is very important to select the right product, especially as your choice can have a significant impact on patient satisfaction. There's quite a lot of discussion around whether the effect of neurotoxins diminish after repeat treatments and neutralising antibodies, and this should be explored by the practitioner by reviewing the relevant peer reviewed papers.
AZZ19-02-0006 DOP: Feb 2019
This column is sponsored by
Reproduced from Aesthetics | Volume 6/Issue 5 - April 2019 @aestheticsgroup @aestheticsjournaluk Aesthetics aestheticsjournal.com
Professor Syed Haq, consultant physician
60
BACN UPDATES
A roundup of the latest news and events from the British Association of Cosmetic Nurses
AUTUMN AESTHETIC CONFERENCE
After last year's success, the BACN Autumn Aesthetic Conference 2019 will be held once more at Edgbaston Stadium in Birmingham. It will feature a masterclass day held on Thursday November 7 with a networking lunch and sessions for those newer to aesthetics, as well as advanced masterclasses for longer-standing members. The main conference and exhibition day will take place on Friday November 8, with expert speakers, educational content, and a chance for aesthetic nurses to be brought together. Our first speaker to be announced is Dr Lee Walker, who will be providing his expertise on the main stage to all delegates. Hotel packages will be made available, with exclusive first access to Full Members. Both the masterclass day and main conference day can be booked from May.
RENEWALS
Thanks to all members who have renewed their BACN membership. Membership packs and certificates have gone out to all members who renewed early, and there will be no delay in booking onto meetings or using BACN services. For those who have yet to renew, it has never been easier. Just log into your member's area and follow the instructions through there, or get in touch with Gareth Lewis, Membership and Marketing Manager at glewis@bacn.org.uk
EDUCATION AND TRAINING COMMITTEE
The BACN Education and Training Committee met on March 25 to work on BACN standards and the current Competency Framework. The committee is dedicated to ensuring BACN resources are up-to-date and in-line with NMC Codes of Practice, along with working on our target to make aesthetic nursing a specialism within the NMC registration.
BACN REGIONAL MEETINGS
This month the BACN is holding meetings in Cardiff, Belfast and Glasgow, with other meetings taking place throughout the UK in May. Full agendas, including sponsors and information regarding venues and networking opportunities can be found on the BACN website's events page.
This column is written and supported by the BACN
Treatment reports BCAM releases annual statistics
The British College of Aesthetic Medicine has published its annual survey results for 2017-2018, covering botulinum toxin, dermal filler and laser treatments. The pooled data was collected from 334 doctors and dentists, representing 95% of the current BCAM membership. According to BCAM, one of the most important functions of this annual review was to encourage aesthetic practitioners to document the services they provide in a structured way and for this to be available in anonymised collated form. The study demonstrated that botulinum toxin treatments were up 30% in comparison to the previous year, with only 5% of practitioners stating they experienced any form of adverse event from toxin treatments. The figures also demonstrated that 40% of the dermal filler treatments that took place in 2017-2018 were for volumising purposes, and one third of treatments targeted facial wrinkles. When asked about adverse events following a dermal filler treatment, only 2.3% of practitioners reported experiencing an adverse event. The results also revealed that only 37% of doctors and dentists provided light-based therapies in their practices, with 65% of these treatments targeting thread veins. As well as this, the data highlighted that only 5% of BCAM members have been practising aesthetic medicine for less than three years.
Product launch
Medik8
launches new hyaluronic acid serum
Global skincare brand Medik8 has launched the Hydr8 B5 Intense; a hyaluronic acid serum that contains natural moisturising factors. The company explained that this serum 'harnesses the power of its best-selling original Hydr8 B5 Serum' and that the formula amplifies skin's natural hyaluronic acid levels to deliver immediate and long-term hydration for all-day moisture. Ingredients included in the Hydr8 B5 Intense are multi-weight hyaluronic acid and antioxidant-rich saskatoon berry, as well as natural moisturising factors such as sodium PCA, glycerine, urea, proteins, sugars, 15 different amino acids, lactic acid and creatine. Medik8 advises to apply the product across the face, neck and décolletage before moisturising and after cleansing, morning and evening.
Aesthetic device
Vida Aesthetics Ltd to distribute Mantis devices
UK distributor Vida Aesthetics Ltd has been selected as the exclusive UK distributor for Italian aesthetic device manufacturer Mantis. According to Vida Aesthetics, Mantis offers a range of non-invasive devices, including laser hair removal, antiageing and body shaping devices. The products available include the MR 991, the MR Compact, the HR 808, the TRISOM medical laser and the B-Formance. Eddy Emilio, director of Vida Aesthetics is delighted to launch the Mantis range in the UK. He said, "The machines are technologically leading-edge and deliver outstanding results and exceptional after-sales support benefits. We see the Mantis range increasing the performance standard for these types of machines and, with the online support function, being an indispensable asset to a clinic or spa."
Reproduced from Aesthetics | Volume 6/Issue 5 - April 2019 @aestheticsgroup @aestheticsjournaluk Aesthetics aestheticsjournal.com
Injectables
Injectable product launches for sensitive skin
Aesthetic product developer Hyalual has added a new injectable product to its portfolio; the H&S. The product is a combination of 0.9% noncrosslinked hyaluronic acid and 1.6% succinic acid. The company explains that it has been specifically designed to aid the recovery of sensitive skin and rosacea, whilst hydrating the skin with minimum risk of trauma or oedema. According to Hyalual, H&S works particularly well in delicate areas such as the upper lip or under eye area. Claire Williams, sales and marketing director at Hyalual said, "I am delighted we have a new addition to the Rederm family. H&S allows our practitioners to treat many different types of skin and offer patients with sensitive or reactive skin a treatment that can calm, soothe and improve the texture and the tone too. Rosacea is a particularly difficult problem to treat and H&S is specifically designed for those who suffer. Overall it's a welcome addition." H&S is available to purchase directly from Hyalual.
Devices
4T Medical introduces portable electrosurgical device
Aesthetic product supplier
4T Medical has launched a portable, multi-frequency plasma electrosurgical device in the UK, called the Zeus. Manufactured in Italy, the device can perform both surgical and non-surgical procedures for aesthetic treatments, dermatology, vascular surgery, dentistry and gynaecology. The Zeus can also be used for minor surgical procedures where cutting or cauterisation is required. The device has multiple settings allowing the practitioner control over frequency, duty cycle and power in order to tailor the device to a patient's skin type, skin hydration and age. It uses long-wave frequency which provides a focused micro-plasma arc between the device and the tissue being treated. According to 4T Medical, this allows for the removal of skin blemishes, the improvement of eye bags and wrinkles, as well as the treatment of certain dermatological diseases such as actinic keratosis, angiomas, warts and verrucae. It works by ionising the atmospheric gases present in the gap between the device and tissue in order to generate a plasma arc. This plasma arc sublimates the superficial layers of skin without causing major thermal injuries to the surrounding or deeper structures of the skin. The device is foot-pedal operated and requires standard electrodes. Julien Tordjmann, CEO of 4T Medical commented, "Zeus is unique to 4T Medical's offering as it gives our customers the opportunity to offer a large breadth of surgical and non-surgical applications. Our customers tell us it gives them excellent control over procedures and the results have been fantastic. It is a reliable and safe solution for patients."
News in Brief
Sinclair Pharma to host regional meetings across the country
Pharmaceutical company Sinclair Pharma hosted its first regional meeting in February with plans to hold more over the coming months. The first meeting was held at the Healthxchange Academy in Manchester, where aesthetic practitioners shared their advice on using the Sinclair Pharma portfolio. In attendance were aesthetic practitioners Dr Gareth O'Hare, Dr Saleena Zimri, Dr Ian Strawford and clinic director Ffyona McKeating. The next meetings will be held on April 2 and 8 and May 2 and 29.
The Smart Group distributes NeoGen EVO
UK aesthetic distributor The Smart Group has recently taken on the distribution of the NeoGen EVO nitrogen plasma system, a device that converts nitrogen gas into plasma energy. Kevin Eley, regional director at The Smart Group said, "I don't believe there to be anything else like this on the market, it is completely unique. The NeoGen EVO is non-fractionated and is not dependent on a chromophore for its uptake. This provides uniform energy absorption, ensuring consistent treatment of the skin, and is suitable for all skin types. We are thrilled to take on the distribution."
Medik8 introduces charity initiative
Global skincare brand Medik8 has launched a new foundation set up by the company's founder Elliot Isaacs. The Zipper Foundation is a charity initiative with four separate funds dedicated to making positive changes around the world and will be funded by Medik8's company profits. The four funds are: Animal, Rainforest, Ocean and Mind and its first act is a £10,000 donation to Human Society International to save 200 dogs from death row.
Archidemia launches new facial injection mannequins
A new injection mannequin has been introduced by Archidemia, a supplier of professional medical scientific books and resources. The company has developed the Facial Injection Manakin that will aim to provide a high level of realistic training simulation to help medical students. It can also be used by practitioners during a consultation process, according to the company. The new range will include a full female and male head, and come in a wide range of ethnicity options. The company also states it can create a mannequin based on any part of the body such as arms, legs, torsos, ears and full body.
Reproduced from Aesthetics | Volume 6/Issue 5 - April 2019 @aestheticsgroup @aestheticsjournaluk Aesthetics aestheticsjournal.com
Clinic technology
e-clinic launches new management software
In-clinic management software company e-clinic has launched a new user-friendly clinic management system, with iPad compatibility. According to the company, the new software, called e-clinic 2, is suitable for mobile and multi-site organisations and includes online booking, as well as flexible and part-pay receipting. In addition, patient lists can be created, and campaigns can be sent directly from the software through text message and email, as well as with Mailchimp and Word integrations for larger marketing campaigns. Included in e-clinic 2, is a reporting tool that allows clinic managers to analyse business performance with an in-depth look at aspects such as highest and lowest performing clinics, appointment types or marketing activities. Managing director at e-clinic, Mark Lainchbury, said, "We know that clinicians and their patients are always on the move, so iPad compatibility was really important for the new version along with the online booking feature, something that is essential for patients on the go." The software will also offer features such as integration of accounting management software, automated appointment reminder texts, a before and after gallery view and the ability to annotate photos on iPad.
Rosmetics to distribute new dermal filler range
Distribution
Naturastudios adds new range of skincare to portfolio
Aesthetic equipment supplier Naturastudios has announced it will distribute products from Innoaesthetics, a Spanish pharmaceutical and skincare manufacturer. The range includes products for transdermal mesotherapy and chemical peels, as well as a daily range of skincare and supplements. Naturastudios will distribute both INNOTDS, a range of products for transdermal delivery skin treatments performed by practitioners, and the Inno Me Line skincare range specialising in the treatment of pigmentation. According to the company, this includes a range of specialised treatments for every kind of pigmentation for areas on the face and body. Naturastudios will be providing Innoaesthetics workshops at its academy in Elstree, London, where delegates can discover more about the product ingredients and how best to incorporate these into their treatment offerings. Emma Heaney, aesthetic nurse and trainer for Innoaesthetics at Naturastudios, said, "Based on scientificallyproven evidence and efficacy, we now have a fast-acting and efficient way of obtaining excellent results using cutting-edge techniques. I feel Innoaesthetics is committed to excellence in aesthetics."
Training
Cynosure announces partnership with MATA
Aesthetic clinic and distributor Rosmetics has added the Hyabell dermal filler range to its product portfolio. Manufactured in Germany, the range consists of four products, created for different indications and treatment areas. According to the company, Hyabell Lips is for lip augmentation and lip contouring, Hyabell Basic targets moderate facial wrinkles and folds, Hyabell Deep is for the correction of deep folds, and Hyabell Ultra is for the correction of deep folds, facial volumising and facial contouring. Clive Shotton, sales director for Rosmetics, said, "The product itself has a low extrusion force, making it easier for injectors. It also is more comfortable for the patient as it has 0.3% lidocaine."
Laser developer and manufacturer Cynosure has partnered with Medical and Aesthetic Training Academy (MATA) and the international awarding body Confederation of International Beauty and Therapy and Cosmetology (CIBTAC) to provide endorsed manufacturer-led training in aesthetic laser technologies. Cynosure explained that this joint venture means that customers undertaking product training with the company can count this towards their official qualifications for the aesthetic sector, provided via MATA and CIBTAC. Mr Faz Zavahir, founding director of MATA, said, "We are thrilled to be working closely with Cynosure on this new venture to accredit laser training. Through CIBTAC we are raising the standards of medical aesthetic training by providing comprehensive qualifications to those entering the sector. At MATA, we firmly believe in the advanced technology and effectiveness of Cynosure devices and look forward to this new training pathway." UK and Ireland sales director at Cynosure, Ben Savigar-Jones added, "Cynosure is dedicated to the highest standards of service and this partnership means that by completing product training, our customers will have completed over 30% of a formal qualification, saving them time and money in the future." The MATA and CIBTAC qualifications also adhere to the Joint Council for Cosmetic Practitioners standards and Cosmetic Practice Standards Authority guidelines.
Dermal filler
Reproduced from Aesthetics | Volume 6/Issue 5 - April 2019 @aestheticsgroup @aestheticsjournaluk Aesthetics aestheticsjournal.com
CPD events app released
SimplyCPD, an app designed to source CPD events, has been launched by aesthetic practitioner Dr Ben Coyle. Dr Coyle states that the app is free to download and is designed to make it easier for doctors to search for CPDaccredited events. For the providers of the courses, it will also offer a database of doctors to aim to reduce the need for marketing. Although there are plans for the app to be available to nurses and other medical professions, it has initially been launched for doctors only. GP Dr Eva Morant, who has trialled the app, said, "It's so easy to find the courses taking place nearby, refine them using clinical interest, dates or cost and even use the app to book too. It also stores all of the courses that you are interested in or have attended."
Alice Hart-Davis' book launch,
Weight loss
Infrared body wrap launches in UK
Aesthetic device distributor and manufacturer Formostar UK has launched its Infrared Body Wrap Systems. The devices use far infrared technology to increase cellular vibration, aiming to breakdown larger fat deposits. According to Formostar UK, continuous vibration of the body's molecules can increase dermis temperature, improve lymphatic drainage, increase blood circulation and activate metabolism in tissues and cells. As a result, the company claims the device can stimulate weight loss and body contouring, as well as assisting with pain relief and improve skin tone. The device comes in three different systems, Formostar Professional Digital, offering a controller with a stainless-steel design and six terminals for different areas on the body for the arm, thigh, buttocks and abdomen; Formostar Standard, which features four terminals for the thigh, buttocks and abdomen; and Formostar Standard Plus, providing six terminals. The devices will be distributed exclusively by Formostar UK. Amandeep Walia, director at Formostar UK, said, "I installed the first system in a clinic in the UK and it has been a great success with aesthetic and pain management weekly bookings. There is no other similar system in the UK."
On the Scene
MD Codes Tour, London
London
On March 6, 100 delegates gathered at private-members' club The Clock in Marylebone for the launch of the new book by journalist Alice Hart-Davis. The book, titled, The Tweakments Guide: Fresher Face, aims to offer a comprehensive guide to aesthetic procedures, using a tagline of 'Everything you have ever wanted to know about non-surgical treatments, by the woman who has tried them all'. Those attending the launch included doctors, nurses, surgeons and dermatologists, along with journalists, publicists and influencers working in the specialty. The event featured demonstrations of the accompanying website, which has interactive tools to help visitors discover which treatments might help their concerns, and a 'practitioner finder' that lists aesthetic providers from around the UK. Hart-Davis said following the launch, "The reception to the book has been fantastic. I've had some lovely comments about it on social media and within its first week it has been awarded a 'bestseller' tag on Amazon."
From February 14-17, 900 aesthetic professionals were given the opportunity to observe and work alongside aesthetic practitioner Dr Mauricio de Maio as part of the MD Codes Tour, supported by the Allergan Medical Institute (AMI). Dr de Maio took delegates through the 'Immersion and DYNA Expression' curriculum as the programme focused on understanding how to treat patients' dynamic expressions, which introduces the MD DYNA Codes, for each muscle of the face. Also presented was the facial assessment tool, MD ASA, for assessment of favourable and unfavourable features for each patient. The event's sessions were live-streamed through the company's digital platform, AMI Digital World. Allergan explained that this allowed, 'A greater number of clinicians to benefit from access to this world-leading educational programme, in line with Allergan's commitment to improve standards and capabilities in medical aesthetics'. Nancy Ghattas, Allergan associate vice president UK and Ireland country manager commented, "Allergan has a proud history of developing the highest quality aesthetic products and is committed to raising standards in medical aesthetics. The Allergan Medical Institute is dedicated to promoting excellence in clinical practice through the delivery of industry leading and innovative education and training to doctors, dentists and nurses."
She continued, "Our focus on patient safety and outcomes, ensures that where our products are used, patients can be confident they will receive safe and effective treatment from appropriately qualified and experienced medical professionals."
Event finder
On the Scene
Reproduced from Aesthetics | Volume 6/Issue 5 - April 2019 @aestheticsgroup @aestheticsjournaluk Aesthetics aestheticsjournal.com
The secret to a sharper, chiselled jawline with Restylane Lyft™
with aesthetic practitioner and A&E consultant Dr Paul Baines
Have you seen a rise in the number of people looking for work on their jaw?
Definitely. I've been working in facial aesthetics for more than ten years and we used to find that people were looking to fill wrinkles, but in the last two years the demand for facial contouring and sculpting has really grown. There are two features on the face that people notice first – the eyes and the mouth. I recommend treating the chin or jaw as they frame the lower third of the face, but the treatment is much subtler and less noticeable than treating the lips or around the eyes. The posterior aspect of the mandible, the cheek and the chin are very effective anchor points to lift the face and provide structural support.
Do you have a product that you recommend for sculpting the chin and jaw?
I use Restylane Lyft™ for 95% of my work on the lower face. I really like Galderma's patented Non-Animal
Stabilised HA (NASHA™) technology as it provides maximum lift and precision. I like the sharpness of the high G prime. Occasionally I'll use Restylane Defyne™ from Galderma's Optimal Balance Technology (OBT™) range as the smaller particle size gives me flexibility, particularly when treating women. Restylane has the broadest range of dermal fillers, so I can tailor the treatment to each patient and it's important to me to have a dermal filler I can trust.
A patient treated with Restylane Lyft™
Before After
What are your tips for sculpting the lower face?
• Assess the upper two thirds of the face first, as the temples, preauricular region and cheeks may need to be treated first
• Make sure you are aware of the key safety points, especially the positioning of the facial artery and the parotid gland
• Treat progressively – the angle of the mandible, then the chin and finally the peri-jowl area
• Use a product with a high lifting capacity, predictable results and robust clinical data
How long do you find each treatment lasts?
The results can last up to 12 to 15 months depending on the patient and the treatment provided, but I often ask people to come back at three months and six to nine months for assessment.
About Dr Paul Baines
Dr Paul Baines divides his time between running The Crescent Clinic and working as an Accident and Emergency Consultant at Musgrove Park Hospital in Taunton. He is a member of the Royal College of Surgeons and has an extensive knowledge of facial anatomy. Dr Baines has worked alongside worldrenowned plastic surgeons and is a member of the Galderma Faculty.
Aesthetics | April 2019 14 @aestheticsgroup @aestheticsjournaluk Aesthetics aestheticsjournal.com Advertorial Restylane LyftTM
RES19-03-0085 DOP March 2019
"I use Restylane Lyft™ for 95% of my work on the lower face"
Academic Aesthetics Mastermind Group, London
On March 7, co-owners of Trikwan Aesthetics Dr Zoya Diwan and Dr Sanjay Trikha held the first Academic Aesthetics Mastermind Group at the Royal Society of Medicine (RSM) in London. The event was supported by Teoxane UK. To begin, Dr Diwan outlined the motives behind setting up the group, "We have three pillars; education and research, building a community and better patient outcomes. The aim is to produce a publishable study from every group, which will have a specific focus." She continued, "I think that there needs to be more platforms in this specialty for unity, learning, open discussion without ego and progression on an academic level. In the NHS, there is constant focus on learning and discussing a patient as part of a multi-disciplinary team, there just doesn't seem to be this approach in the aesthetics world. When I faced my first complication, it became very clear that this was lacking." The evening began with Dr Diwan sharing a personal case study of a tear trough complication, followed by dentist Dr Sepideh Etemad-Shahidi critically analysing an existing study published in 2018 on the release of tear trough ligaments with the addition of filler. Attendees were then asked to share their thoughts on the study, which they had been sent prior to the event. Aesthetic practitioner Dr Amanda Penny commented, "It's clear that there are flaws in this study, but I'm glad that these papers are coming out and that we can build on them. It can only ever be a good thing
RSM
Aesthetics 11, London
to learn from each other's experience." Sales representative for Teoxane UK, Terina Denny then discussed dermal filler Redensity II (RII) as an option to treat the tear trough area. She introduced the RII advanced filler eye contour gel and explained that it 'is designed to add to the longevity of the filler treatment'. Lastly, Dr Diwan proposed a future study that she would like to conduct with the help of those present on tear troughs specifically and welcomed a discussion on areas for consideration. "The event tonight was very informative with some great discussion points. The result of this session is going to be outstanding in terms of bringing together what can potentially happen with the tear trough and we are thrilled to be a part of it," said Denny. The next meeting will be held at the RSM in April and will focus on chin and jawline fillers.
Aesthetics reports on the highlights of the 11th RSM Aesthetics conference
Around 300 doctors, dentists, surgeons and nurses gathered at the Royal Society of Medicine on February 22 for its 11th annual aesthetics conference. The agenda was introduced by aesthetic practitioner and chairman of the organising committee Dr Patrick Treacy and consultant dermatologist Dr Christopher Rowland Payne, who outlined that the aim of the day was to 'bring together a multiprofessional faculty and delegate community to identify and discuss the best options for clinical care'. Then Professor Karl Grammer, who specialises in human ethology, gave a talk on evolutionary aesthetics and the perception of human beauty. In the morning, presentations were held on facial anatomy and eye rejuvenation with talks from consultant plastic and cosmetic surgeon Mr Adel Fattah, consultant plastic and craniofacial surgeon Mr Jonathan Britto, aesthetic practitioner Dr Jean-Paul Foumenteze, consultant maxillofacial, head and neck surgeon Mr Michael Ho and consultant oral and maxillofacial surgeon Mr Jeff Downie. After this, a discussion chaired by Dr Treacy, Dr Rowland Payne and consultant consultant oculoplastic surgeon Mrs Sabrina Shah-Desai took place, in which members of the audience were encouraged to ask questions and share their views. During the discussion, Mr Britto stated, "I think that the biggest thing that we can learn from each other is the need for a multi-disciplinary team; it's been in surgery for a long time but is only just coming into aesthetics. We should be sharing patients, as not one person can do everything; that is the key." A complications-specific agenda followed, chaired by Mr Downie and ophthalmologist Dr Sotiris
Tsioumas. Dr Treacy presented on the 20-year history of aesthetic complications, while professor of dermatology and venereology Andreas Katsambas discussed adverse events in botulinum toxin, and dermatologist Dr Albina Kajaia shared personal complications cases. During the course of the day, delegates also heard from two patients who had experienced facial disfigurement, highlighting the possibilities of autologous partial face transplant and the dangers of an unregulated field. Donna Corden shared her personal experience following necrotising fasciitis (a flesh-eating bug) on her face, and Carol Bryan described complications following the injection of permanent dermal fillers.
After lunch, dermatologist Dr Harryono Judodihardjo and exchairman of Wigmore Medical David Hicks led a talk on the latest aesthetic trends. Thread lifting, radiofrequency and scarring, chemical peels and stem cells were also discussed in the afternoon sessions. These were held by plastic surgeon Mr George Sulamanidze, dermatologist Dr Ines Verner, cosmetic surgeon Dr Han Jin Kwon, aesthetic practitioner Dr Uliana Gout and Singaporebased plastic surgeon Mr Ivor Lim.
To finish the day, aesthetic practitioners Dr Raj Acquilla and Professor Bob Khanna performed live full facial rejuvenation demonstrations, which were well received by attendees.
Delegates were also able to meet aesthetic businesses at a small exhibition, which included AestheticSource, Church Pharmacy, HADerma, John Bannon Pharma and SkinCeuticals, amongst others. Dr Treacy concluded, "Today's event was dedicated to teaching the delegates in a scientific fashion and there were lectures from 12 nations and highly-respected professionals, each at the top of their field. It maintained the theme of addressing complications and the patients were invited to express their opinions and personal journeys."
On the Scene
Reproduced from Aesthetics | Volume 6/Issue 5 - April 2019 @aestheticsgroup @aestheticsjournaluk Aesthetics aestheticsjournal.com
Aesthetic nurse prescriber Jackie Partridge, who completed training in PDO thread and cog procedures, yet decided to stop performing the treatment as she believed it to be 'too clinically invasive', disagrees. "In my opinion, I believe that threads are a surgical procedure. It is also involving what I believe to be an invasive use of cannulas and you are physically leaving behind equipment (the thread) in the skin," she says. As a result, Dr Strawford questions what the difference would be between this and botulinum toxin or dermal fillers, stating, "You could argue that there is no difference here as threads are no more dangerous, invasive or permanent than fillers, in my opinion."
Threads and the CQC
In today's digital world it is not uncommon for debates to surface on social media. A platform where you are able to freely express your views amongst like-minded peers often seems to be the place where many share their opinions – and that's exactly what has happened with the recent announcement from the Care Quality Commission (CQC) in relation to the registration for thread treatments carried out by healthcare professionals.
A lot of the discussion has arisen in response to in an article penned by aesthetic practitioner Dr Phillip Dobson, in which it was suggested that there had been 'a number of instances' where practitioners have received 'inconsistent' information from various sources in regards to how clinics offering thread treatment should be registered. Dr Dobson then confirmed that he had received clarity from the CQC on its standpoint.1
The CQC stated, 'Where the procedure of thread lift (i.e. involving the insertion of threads) is carried out by a healthcare professional, it falls within the CQC scope of registration, requiring the provider to register with the CQC for the regulated activity of surgical procedures'.1
However, this has divided members of the aesthetics community with many expressing their opinions and concerns that thread treatments are being classed as a 'surgical procedure'.
Should thread treatment be classed as a surgical procedure?
Included in Regulation 3 of the Health and Social Care Act 2008 (Regulated Activities) Regulations 20142 is surgical procedures for cosmetic purposes, which is implemented by the CQC. However, according to the Act, some treatments are excluded from this, including 'the subcutaneous injection of a substance for the purposes of enhancing a person's appearance'. As a result, many aesthetic clinics performing such treatments that involve an injection of a substance, such as botulinum toxin or dermal fillers, are not registered with CQC. Threads, however, have now caused debate. The CQC told Aesthetics that a PDO thread lift is within its scope of surgical registration because, 'The thread lift procedure is carried out for cosmetic purposes and involves an instrument and/or equipment being inserted into a person's body (face or neck). As such, it is considered a surgical procedure'. Dr Ian Strawford, aesthetic practitioner and threads trainer says, "It's the interpretation of the procedure itself that I believe is causing upset, not the fact that you need to be CQC registered. Although you are inserting a medical device, PDO and PLLA threads are temporary as they are biodegradable. In my eyes, when referring to the 'insertion of equipment', this connotes something permanent, like breast implants for example."
Partridge challenges this, emphasising, "I think threads can be a lot more challenging than botulinum toxin or dermal fillers as the procedure itself is so invasive. I'm very sure there are many who are highly skilled in using threads and cogs, however as I'm sadly aware of non-medics and newly qualified medics offering these treatments, I personally feel that keeping this a surgical procedure maintains a barrier to misuse."
How will this impact the industry?
The laws are different across countries within the UK and in April 2016, it became illegal to operate an independent clinic in Scotland that is not registered with Healthcare Improvement Scotland (HIS).4 Although those practising within these clinics (who must be either a doctor, nurse or dentist) are still allowed to perform the treatment (as the CQC doesn't regulate in this area), Partridge explains that threads are still recognised as 'higher risk' by HIS.
Partridge clarifies, "Threads, have been deemed by HIS to be of higher risk (a surgical procedure) than botulinum toxin or dermal fillers and as a result, they are classed at a higher level. Medics offering this service must register with HIS that they are performing them. The higher risk level incurs a higher fee of £2,575 per annum (instead of £1,250 per annum for clinics with staff or £900 for singlehanded practitioners not offering this service), and that's after the £2,550 initial registration fee required by each clinic. This fee is applied to each geographical site used, not simply per registered individual."7
In Northern Ireland, the Regulation and Quality Improvement Authority5 does not currently regulate thread procedures. A spokesperson stated, 'At present subcutaneous injections for cosmetic purposes are currently excluded from regulation in Northern Ireland'. At the time of
Reproduced from Aesthetics | Volume 6/Issue 5 - April 2019 @aestheticsgroup @aestheticsjournaluk Aesthetics aestheticsjournal.com
Aesthetics reports on the recent requirement to be CQC-registered for surgical procedures when offering thread treatments
publication Healthcare Inspectorate Wales6 is yet to confirm their stance on the matter. Dr Strawford expresses concern that the regulation isn't consistent across the UK saying, "It leaves us in England in a very difficult position and from speaking to my peers there seems to be fear, uncertainty and a lot of confusion. A huge majority of clinics who were previously performing threads would not be able to gain CQC registration because their facilities are not fit for this. For a surgical procedure, would they then would be required to have an operating theatre and a recovery room, for example?"8 He adds, "From the perspective of a training provider, we are having to look at other facilities that we normally train from as the current ones are deemed nonappropriate for surgical procedures. It also leaves us in a tricky position as to who we should be training. Strictly speaking, now it should only be those who are CQC registered." Partridge echoes this point and questions who should be allowed to perform the procedure, "If it's deemed surgical, should the practitioner performing the treatment not also have surgical training? I'm confident with my anatomical knowledge and it scares me to perform the treatment, let alone considering those performing the treatment who have limited anatomical knowledge. Unless you have been taught and understand about the position of the nerves in the face, the arteries, or structures such as the parotid gland, all of which are specifically relevant for threads, I don't think you should be doing them."
Moving forward
Dr Strawford states, "It comes down to regulation yet again and where the industry is going with this. The question is, 'Should all cosmetic procedures be under the remit of the CQC?' and my view is yes, but they shouldn't be considered surgical. This would help to bring standardisation and safety to the specialty and those who are non-medically qualified wouldn't be able to get the registration."
He adds, "But we need to be really clear on what comes underneath the cosmetic remit in regards to surgical procedures, which will determine the registration required. We as aesthetic practitioners should help to guide the CQC as to what these really are." Partridge agrees that ultimately it all comes down to regulation and concludes, "I'm a firm believer that where we can tighten up the standards, it can only be a good thing. Whether that's through HIS, CQC or any other enforced regulatory authority, as long as there is a process in place it will help to filter out those who should not be performing the treatments. I just wish the law would restrict this treatment and other invasive procedures to medics only."
REFERENCES
1. Dobson P, Dr Philip Dobson discusses Care Quality Commission registration for thread lift treatments, Aesthetic Medicine, February 2019 <https://aestheticmed.co.uk/site/featuresdetails/ dr-philip-dobson-discusses-care-quality-commission-registration-for-thread-lift-treatments>
2. Legislation.gov.uk, The Health and Special Care Act 2008 (Regulated Activities) Regulations 2014 <https://www.legislation.gov.uk/ukdsi/2014/9780111117613/contents>
3. Care Quality Commission, Choosing cosmetic surgery <https://www.cqc.org.uk/help-advice/ help-choosing-care-services/choosing-cosmetic-surgery>
4. Aesthetics, Clinic regulation comes into effect in Scotland, Aesthetics journal, 2016 < https:// aestheticsjournal.com/news/clinic-regulation-comes-into-effect-in-scotland>
5. The Regulation and Quality Improvement Authority <https://www.rqia.org.uk/>
6. Healthcare Inspectorate Wales <http://hiw.org.uk>
7. Healthcare Improvement Scotland, Independent Healthcare Services, Fees Information, January 2017 < www.healthcareimprovementscotland.org/our_work/inspecting_and_ regulating_care/independent_healthcare/regulation_fees.aspx>
8. Care Quality Commission, Inspection framework: independent acute hospitals, <https:// www.cqc.org.uk/sites/default/files/inspection-framework-independent-hospitals-cosmeticsurgery.pdf>
First Aesthetics webinar a huge success
On March 11, more than 350 doctors, dentists and nurses tuned into the Anatomy of the Smile webinar hosted by Aesthetics Media in association with Galderma UK. The two-hour educational session, which was free to join, was rated as good to excellent overall by 92% of attendees, with 94% emphasising that they would attend future Aesthetics webinars, as well as recommending them to friends and colleagues.
The webinar focused on the anatomy, assessment and treatment of the lips and perioral area, featuring sound advice on building your business from Professor Bob Khanna, detailed anatomy overviews from Mr Jeff Downie and Mr Mark Devlin, and a fantastic live demonstration of lip injection from nurse prescriber Jackie Partridge.
After the session, one practitioner commented, "Excellent content; gained more understanding of the technology behind NASHA vs. OBT," while another added, "Loved Jackie Partridge's demonstration and how she delivers – total natural!" Many emphasised how valuable they found Mr Downie's anatomy breakdown, in which he used the unique method of using playdough to demonstrate the different facial layers. "While we all know the layers, physically seeing them piled one on top of the other gave me a great sense of spatial anatomy," said one viewer.
Other attendees praised the overall delivery of the webinar, with one practitioner describing it as 'highly informative and very beneficial', emphasising that they 'will definitely be tuning in again'. Another attendee commented, "Really enjoyed it. The time flew! All speakers were excellent and brought their own different skills. The quality of filming of the live demonstration was very good and easy to see."
The next webinar in association with Galderma will be on the use of Azzalure botulinum toxin and will be held on Monday June 17 at 7pm. The webinar is open to doctors, dentists and nurses who have had their professional documents (GMC/GDC/NMC certificate plus proof of identity e.g. driver's licence) authorised by DocCheck by Thursday June 13. Once documents have been approved, those interested in the webinar should register via the Aesthetics website. Those who attended the Anatomy of the Smile webinar will not have to resubmit their information to DocCheck, but will need to register for the webinar with their DocCheck password.
Reproduced from Aesthetics | Volume 6/Issue 5 - April 2019 @aestheticsgroup @aestheticsjournaluk Aesthetics aestheticsjournal.com
Nurse prescriber, Sheffield
ACE 2019: Another Fantastic Year
The long-awaited, award-winning Aesthetics Conference and Exhibition (ACE) took place on March 1 and 2 at the buzzing Business Design Centre in London. Over the two days, 62 speakers, 82 exhibitors and 2,468 delegates all gathered to participate in the leading conference and exhibition in the specialty. Headline sponsor Dermalux LED, which launched the Tri-Wave MD exclusively at the show, amongst 29 other ACE supporters, helped make the event a huge success. The interactive, expert-led educational sessions included both clinical and business advice, covering all aspects of the aesthetics specialty to support the development of a successful aesthetic business.
After a jam-packed first day, delegates headed to the Enhance Insurance Networking Event, where they spent the evening mingling with the ACE speakers, exhibitors and aesthetic peers, while enjoying a complementary glass of
prosecco. Delegates made the most of the opportunity to unwind during an exclusive event, catching up with new and old friends, sharing exciting developments discovered during the day and building relationships with future colleagues.
Feedback from ACE 2019 was excellent, with 86% of delegates saying that they would be returning in 2020. Delegates experienced a smooth entry to the event, with 92% rating their Registration Desk experience as good to excellent and many commenting that the registration process, which was sponsored by Healthxchange, was efficient, easy and smart. Another delegate said of ACE as a whole, "There's lots of variety on show, including live demos and Masterclasses from experts around the world; there's always something to learn!"
Five different agendas delivered awardwinning education, totalling 46 CPD points over Friday and Saturday, featuring brilliant live demonstrations, thought-provoking case
studies and the latest developments in the specialty. Following a fantastic two days, Aesthetics journal editor Amanda Cameron summarised, "The wide-ranging topics on offer showed the breadth and diversity of the Aesthetics brand, of which we are very proud. The Elite Training Experience was a pleasure to organise, hosted by some amazing speakers with insurmountable knowledge – never stop learning!"
Captivating case studies at the Elite Training Experience
Returning for a second year, the Elite Training Experience was hosted by four of the UK's best and most renowned aesthetic trainers. Reserved for those who had booked these specific three-hour sessions, delegates gained a unique experience of the finest training in the country. Attendees learnt from Aesthetic Training Academy, Dalvi Humzah Aesthetic Training, IAPCAM: Complications Workshop and Dr Bob Khanna Training Institute. The sessions included continuous live demonstrations overlaid with anatomical breakdowns, unveiling of the latest training technology, difficult complication case studies, indepth question and answer sessions and the chance to meet some of the top trainers in the UK. The Elite Training was presented by world-renowned speakers, including Dr Simon Ravichandran, Dr Emma Ravichandran, Mr Dalvi Humzah, nurse prescriber Anna Baker, Dr Rajan Sharma, Dr Beatriz Molina, Mr Jeff Downie, nurse prescriber Sharon Bennett, Dr Sophie Shotter and Professor Bob Khanna. Those who attended were thrilled to receive an exclusive 10% discount for a future training course with their chosen provider, as well as additional product giveaways from the
Reproduced from Aesthetics | Volume 6/Issue 5 - April 2019 @aestheticsgroup @aestheticsjournaluk Aesthetics aestheticsjournal.com
Following our most successful conference and exhibition to date, Aesthetics reflects on the biggest weekend of 2019
"For those thinking about coming next year, put the date in your diary now!"
KOL demonstrations at the
Masterclasses
ACE was host to eight Masterclasses, showcasing the latest products and treatments from leading company key opinion leaders. The one-hour sessions delivered interactive presentations, live demonstrations as well as advice on how to maximise successful treatment results. Aesthetic companies supporting the Masterclasses included AestheticSource,
sessions. One attendee said, "The anatomy presented was excellent as always!", while another summarised, "Lots and lots of injections, good quality models and great technique. Absolutely loved it."
Spectacular insights at the Symposiums
Brand-new to ACE, the exciting twohour Symposiums were hosted by the most reputable aesthetic companies and featured four in-depth sessions on the most relevant topics in aesthetics.
Teoxane UK held a 'Teoxane Takeover' Symposium on both Friday and Saturday, analysing treating the male patient, as well as looking at trigger points of facial
ageing. HA-Derma provided an insight into new techniques using hyaluronic acid and Medical Aesthetic Group detailed how to utilise PRX-T33 biorevitalisation technology. All sessions were extremely well attended and were rated as good to excellent by 94% of attendees. One delegate said, "Absolutely fantastic expert speakers and live demonstrations. Very informative. I will definitely re-attend next year!" Another simply stated, "Dr Lee Walker was worldclass." Teoxane UK Symposium host Dr Raul Cetto commented on the success of the sessions, noting, "The sessions went brilliantly. There was a very dynamic and engaging crowd, they were asking questions throughout."
Clinical innovation at the Expert Clinics
Over the course of two days, 17 Expert Clinics were delivered by some of the world's most knowledgeable practitioners and featured topics including chemical peels, treating obesity, skincare and energy devices. The half-hour engaging workshops, rated as good to excellent by 95% of delegates, provided live demonstrations and specialist guidance from top clinicians aiding the development of practitioners' clinic offering. Aesthetic companies supporting the Expert Clinic included AesthetiCare, AestheticSource, Amitis New World, Belle, BioActive Aesthetics, Church Pharmacy, Cutera, Dermalux LED, Enoura Aesthetics, Fusion GT, InMode, Medira, Naturastudios Ltd, Novonordisk, The National Medical Weight Management Programme, Thermavein and Venus Concept. Praising the Expert Clinic, one delegate said it was, "Superb – everything was very informative." Another added, "You always learn an extra little trick or tweak or something that you've never heard before!"
Reproduced from Aesthetics | Volume 6/Issue 5 - April 2019 @aestheticsgroup @aestheticsjournaluk Aesthetics aestheticsjournal.com
"It keeps you up to date, gives you the latest techniques, and you go away feeling more confident in yourself"
Aesthetic nurse, Norwich
"I think practitioners sometimes underestimate what they can get out of these sessions, but they're fantastic"
Aesthetic doctor, London
Key Stats from ACE 2019
BeamWave Technologies,
Some of the exciting topics that were covered included chemical peeling, intimate female health, antioxidants in skincare and high intensity focused ultrasound. Aesthetic practitioner Dr Beatriz Molina spoke at a Masterclass and said the agenda was well received by delegates. She said, "We have had some lovely feedback, a lot of questions were asked and there was great interest in the treatments. As a speaker, it was very enjoyable." The interactive Masterclasses were hugely popular, with 91% of delegates rating the Masterclasses as good to excellent, with one delegate stating, "The Galderma Masterclass on myths of neurotoxins was brilliant." Another attendee added, "The sessions were fantastic and I've definitely gained so much information that I can use in my clinics."
Boosting your practice at the Business Track
From VAT to Instagram, the Business Track agenda, sponsored by Enhance Insurance, had something for everyone. The 19 sessions delivered up-to-date, essential commercial support to help delegates maximise their business success. Topics covered included regulation updates, medical tourism regulation, website development, risk management and building your dream team. Attendees comprised aesthetic practitioners and individuals working in management, front-of-house and administrative roles within aesthetic clinics. One attendee said, "Being able to receive the latest specialty information in all areas of the profession from regulations to patient retention was fantastic!" Business Track speaker Mr Adrian Richards commented,
Aesthetic dentist, London
Reproduced from Aesthetics | Volume 6/Issue 5 - April 2019 @aestheticsgroup @aestheticsjournaluk Aesthetics aestheticsjournal.com
BTL Aesthetics, Church Pharmacy, Galderma, Lumenis and SkinCeuticals.
"It was great to see our session so packed with delegates. Thank you ACE for the opportunity and see you next year!"
2,468 attendees 52 educational sessions 82 exhibitors
46
62
Two thirds of delegates made purchases or planned to follow-up
CPD points
speakers
"When you put so many people together in a live session, the questions that are fired and the knowledge you get from it is incredible"
2019
Award-winning innovation on the exhibition floor
In between attending the fantastic educational sessions, hundreds of delegates wandered the 2,500m2 Exhibition Floor, browsing 82 exhibitor stands showcasing more than 4,000 of the newest and most innovative products. The delegates had the opportunity to network with peers and meet future colleagues as they witnessed live treatment demonstrations, discovered the latest products and treatments, as well as entering competitions and making the most of the exclusive ACE show offers. One delegate said of the Exhibition, "There's no better place to learn than in one big room where you can compare different machines and equipment!" Another added that it was an, "Excellent display from the whole spectrum of the aesthetics industry."
#ACE2019
Making use of the free Wi-Fi provided by Healthxchange, here's what our delegates shared on social media…
Pro Online Learning @proonlinelearning
Great connections with passionate people at the Aesthetics Conference at the great venue @TheBDC in London. Thank you @aestheticsjournaluk for organising it. Learnt so much about my clients' work and possible challenges they face. Now enjoying the latest issue of the journal. #ACEconference #ACE2019
fvce @fvce_uk
We are all grateful for those of you who signed up at #ACE2019! Thank you for your overwhelmingly positive response to our platform! It has made all the hard work this past year worth it. We surpassed our target of sign-ups thanks to this dream team! We would also like to extend our thanks to @aestheticsjournaluk for hosting such an amazing event. It was our first ever conference and we felt very welcome by the team! We will be definitely having a stand next year!
Sherralea Yates @Nurse_Sherralea
On the way back from ACE. A lovely informative day out in aesthetics yet again. We have come away with more knowledge and lots more training booked! Thanks to Teoxane UK and we saw the lovely @DrTijionEsho again too… lovely day, now back to the grind!
#ACE2019
Dr Deepa Panch @thesculptclinic Busy weekend spent at ACE with @aestheticsjournaluk sitting in on some Masterclasses, watching lots of live demos by some of the best practitioners in the aesthetics industry, picking up some business tips and meeting some absolutely lovely people over a little drink or two! Needless to say, I'm a tad bit exhausted!
Reproduced from Aesthetics | Volume 6/Issue 5 - April 2019 @aestheticsgroup @aestheticsjournaluk Aesthetics aestheticsjournal.com HEADLINE SPONSOR Group REGISTRATION, FLOORPLAN & WIFI SPONSOR Enhance Insurance | Advice | Support BUSINESS TRACK & NETWORKING SPONSOR CONSUMABLES PARTNER AESTHETICS LANYARD SPONSOR
1
2 MARCH
TO STAY UP-TO-DATE WITH ALL THE LATEST ACE NEWS, UPDATE YOUR COMMUNICATION PREFERENCES ON AESTHETICSJOURNAL.COM SAVE THE DATE FOR 2020 - MARCH 13 & 14
&
2019 / LONDON
89% of delegates rated ACE 2019 as good to excellent
4,000 innovative products available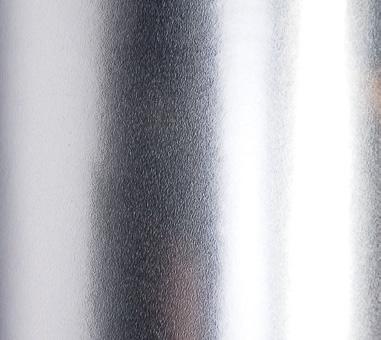 BASELINE prior to first peel DAY 4 second peel DAY 7 second peel DAY 0 after first peel DAY 3 first peel DAY 5 first peel DAY 3 after first peel DAY 6 first peel DAY 10 first peel INTRODUCING CALL US 02038 686242 OR EMAIL enquiries@harpargrace.com Contact us now to nd out more on our starter kits & book your training session NOW! THE NEW RESURFACING SYSTEM FROM IS CLINICAL Purchase a starter kit before end of April & receive a FREE BOX of PRODIGY PEEL P2 system worth £1170! LIMITED TIME OFFER DATE APRIL TUESDAY 9TH THURSDAY 25TH MONDAY 29TH MAY THURSDAY 16TH MONDAY 20TH TUESDAY 28TH CITY LONDON LONDON BIRMINGHAM LONDON BIRMINGHAM HARROGATE AM/PM AM PM AM PM AM PM AM PM AM PM AM PM SESSION IS CLINICAL INTRO F+I PRODIGY PEEL TRAINING IS CLINICAL MASTERCLASS PRODIGY PEEL TRAINING IS CLINICAL INTRO F+I PRODIGY PEEL TRAINING IS CLINICAL REFRESHER PRODIGY PEEL TRAINING IS CLINICAL INTRO F+I PRODIGY PEEL TRAINING IS CLINICAL INTRO F+I PRODIGY PEEL TRAINING PRODIGY PEEL NEW! PIGMENTATION - REJUVENATION - ACNE
Treating Mid-facial Fat Loss
the ageing process and the fat cells themselves also become less plump. The fat changes in each fat compartment differently, which creates descent in the face and hollowness in certain areas."
Mr Tiryaki, who practises at the Cadogan Clinic and has a clinic in Istanbul, adds, "The majority of the volume loss occurs at the bone and deep fat compartment level, which means that ligaments loosen and the superficial layers sag."8
Dr Ravichandran, co-owner of Clinetix clinic, believes that the deep medial fat compartment in the cheek is the most significant area of the face for volume loss. "While we get volume loss both deep and superficially, fat loss and attenuation in the deep fat area is probably the greatest contributing factor to the ageing of the entire mid-face, and, by its connection, the lower face. That is because the superficial compartments are very dependent on the deep fat compartment, and if the deep fat compartment is gone, the tissues become lax," he explains, adding, "Volume loss in the deep fat compartment is responsible for the development of nasolabial folds, lengthening of the lip-cheek junction, hollowing under the eyes, flattening of the mid-face, and loss of the contour as we go around the zygoma from the lateral cheek to the front. So, one cheek fat compartment right in the middle will affect the nasolabial, the cheek and the contour."
Fat. Everyone has it, and, in today's society, almost one in two people want to lose it.1,2 In the UK, nearly half of adults who made a new year's resolution in 2017 (48%) said they wanted to lose weight,1 while according to a US report released from the Centers for Disease Control and Prevention, almost half of adults (49.1%) made an effort to lose weight within the calendar years between 2013-2016.2
It's safe to say that the word 'fat' generally has negative connotations and is not regarded as a desirable aesthetic.3 However, what many patients who present to clinic may not understand, is that fat is not all bad. In fact, fat plays a vital role in the youthful appearance of the face, especially the mid-face, where it's degradation and movement can significantly alter an individual's façade.4
In this article, Aesthetics talks to aesthetic surgeon Miss Jonquille Chantrey, aesthetic practitioner and cosmetic surgeon Mr Benji Dhillon, aesthetic practitioner and dentist Dr Heather Muir, aesthetic practitioner Dr Simon Ravichandran, and consultant plastic surgeon Mr Tunc Tiryaki about their treatment approaches to fat loss in the mid-face.
How fat affects the mid-face appearance
Prior to 2000, gravity was thought to be the major factor for mid-facial ageing, involving vertical descent of soft facial tissue, secondary to the attenuation or descent of ligaments.4 However, in 2000, Donofrio suggested that relative volume loss and gain in regions of the face create the deep creases of age.4,5 Seven years later, an analysis of 130 subjects by Lambros suggested that changing morphology of the mid-face was due to the relative deflation of certain fat pads, in addition to gravitational soft tissue descent.4,6 Studies following identified the importance of the different fat compartments in facial ageing. 4,7 Miss Chantrey, who owns her own clinic, explains, "We may lose a number of our fat cells through
Factors affecting fat loss
There are many factors that can influence the loss of fat in the midface, which practitioners must consider.
Dr Ravichandran highlights that intrinsic ageing, which is hereditary, is a large factor. "The normal resorption of fat, weakening of collagen fibres and the laxity of ligaments with age will affect the positioning and the volume of the fat," he says. Dr Muir, owner of Your Face Aesthetics, agrees that age is the primary factor. She says, "Younger individuals have a greater amount of fat in the face, both deep and subcutaneous. Body weight plays a factor as well, which can change with age as well as hormonally and is particularly evident in women.
"Know your anatomy, treat every patient as an individual, select the tool you're going to use rather than just being a needle/ cannula person, and really select your products carefully"
Miss Jonquille Chantrey
Reproduced from Aesthetics | Volume 6/Issue 5 - April 2019 @aestheticsgroup @aestheticsjournaluk Aesthetics aestheticsjournal.com
Practitioners explore the impact of fat loss in the mid-face region and provide advice for treatment using injectables
AESTHETICSJOURNAL.COM Keep up-to-date with the latest aesthetic developments and best practice guidance on your desktop, tablet or phone AESTHETICSJOURNAL.COM @aestheticsjournaluk Aesthetics @aestheticsgroup
Gender is another consideration – I find that females tend to have more prominent fat in the cheeks, so when they lose it, it is more noticeable."
Extrinsic, lifestyle factors play a part too, says Dr Ravichandran, highlighting that smoking and alcohol can have a significant impact on the ageing process. "Increasing your free radicals will certainly speed up the rate of fat volume decline, and people who exercise a lot, such as high endurance long-distance runners, will burn fat off all parts of their body, including the face. Illness is also a factor; when you are unwell, you're very highly metabolic; that can reduce facial fat as well," he says.
Treatment using dermal filler
It's firstly important to note that fat is not the only factor that contributes to the ageing of the mid-face. Miss Chantrey emphasises, "We don't just age from the fat compartments, we age from the bone, muscle and skin, so practitioners firstly need to think about their patient in the full 3D perspective." Dr Muir also highlights that tooth loss can affect the mid-facial volume, so this needs to be considered when assessing the patient. To identify where the appropriate area for treatment is, Miss Chantrey will always observe patients in the frontal angle, oblique angle and the lateral profile, with and without different expressions. Mr Dhillon, founder of Define clinic, believes that practitioners should have a formula for assessing every patient. "I like to start with looking at the proportions of the face – so total face assessment.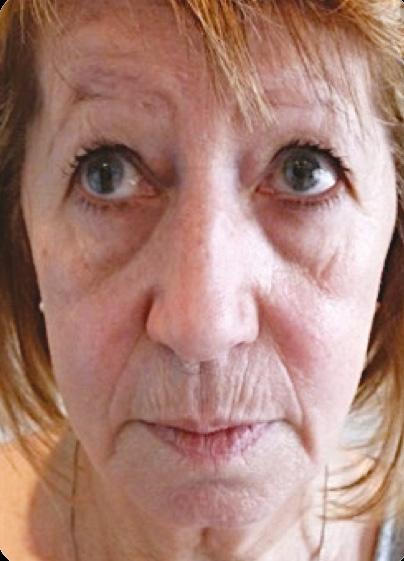 That involves looking at the face shape – in females this is usually an oval/heart shape and males have more of a square shape – and identifying where there is disproportion," he explains, adding that the second consideration is to look at the thirds of the face, starting with the upper, then middle, then lower. "I'm assessing whether there is fat loss in the medial mid-face or fat loss in the lateral mid-face, or if there are changes to the tear trough, for example. I've got to identify differences in these on repose, which is when the patient's rested, and on animation. From this assessment you can tell how fat moves and where fat loss is occurring, which is going to indicate where you need to treat and where you don't need to treat," he explains. As mentioned, volume loss to the deep fat compartments is a significant area that will likely need replacement following ageing. To restore this, Dr Ravichandran says the goal is to inject underneath the muscle. He explains, "My preferred technique is to use a cannula, due to safety and to reduce the chance of bruising. I also find I get a more natural result. I tend to use a lateral entry point on the zygoma – this is a useful entry point as it doesn't just allow me access to the mid-face, it allows me access to the eyebrow and up into the temples, should these also need restoration." Dr Ravichandran aims to inject into the deep medial cheek fat compartment, which is underneath the superficial musculo-aponeurotic system (SMAS). To ensure you are below the SMAS, Dr Ravichandran recommends that practitioners palpate the cannula and then feel how much skin and fat is there. Dr Ravichandran will use the STERiGLIDE 22 gauge cannula, and his product of choice is Belotero Volume. He explains that he uses this filler because he believes it has a good lifting effect, as well as being soft and moldable, holding its shape. "It needs to behave the way fat should to replicate its normal movement, so instead of thinking of stiffness, we think in terms of plasticity, elasticity and cohesivity. Belotero Volume has the correct blend of those properties to give a natural lift without stiffness," Dr Ravichandran explains. When considering technique, Dr Ravichandran doesn't recommend bolus injections; instead, he says, "I move the cannula back and forth in a fanning pattern slowly, until I have the correct amount of lift or the correct amount of volume. Once I have done that, I can take the cannula out and reassess the patient. Because of the nature of the product, you can then quite easily mould it or sculpt it into the position you want it to be."
Fat injections
Mr Tiryaki explains that fat injections can be a good alternative to dermal filler placement in this area. "We start losing fat when we stop growing, which is around 25, and we start noticing this at around 30-35. This is when I would start treatment using deep injections of dermal filler. Then, from around the age of 40-50, I would use fat injections and stem cell enriched fat injections, which can not only have filling effects but regenerative effects too," says Mr Tiryaki. He finds that fat injections produce better results in the mid-cheek junction than hyaluronic acid dermal fillers. He explains, "The skin is directly over the bone, which is the most dangerous area to inject fillers because the HA can collect water and get bloated, which can cause the Tyndall effect in this area."9 Mr Tiryaki also says that nano fat, which has been liquefied and filtered to be thinner, can also be used to treat volume loss, lift the ligaments and improve the skin quality. "Stem cells that are obtained from fat can be used to increase the fat graft uptake; which is particularly useful for patients who are heavy smokers, much older or and have healing problems," Mr Tiryaki adds.
Miss Chantrey prefers to use the Juvéderm portfolio. She explains that her first product of choice for the cheek area would be Voluma, because she believes it will give the most lift. "It has a nice ability to maintain facial movement and anchor the face in the important spots. However, in patients who are a bit younger and don't need as much lift or projection, I really like Volift in the cheek because it creates a really beautiful soft contour and an attractive result," she explains. When it comes to the mid-face, Miss Chantrey would always begin by placing her anchor point onto the bone with a needle. "I always start from the lateral aspect of the face and then go more medially as, in my experience, not all patients need large quantities of medial volume. Remember that not every patient needs all anatomical injections. For instance, not every patient would need every MD Code,"
Before After Reproduced from Aesthetics | Volume 6/Issue 5 - April 2019 @aestheticsgroup @aestheticsjournaluk Aesthetics aestheticsjournal.com
Figure 1: Before and three months after 2ml of Voluma to each side of the mid-face. Images courtesy of Miss Jonquille Chantrey.
4 3
After
Figure 2: Before and two months after treatment of a 56-year-old patient over two treatment sessions. Treatment involved 4ml of Restylane Volyme, 3ml of Restylane Lyft, and two Skinbooster treatments. Images courtesy of Dr Heather Muir.
she says, adding, "I would personally never inject the nasolabial fat compartment because I think this can make the patient appear like they are sneering. Instead, we usually want to suspend the area upwards by injecting the laterial facial fat pads." Miss Chantrey notes that when working in high-risk areas, such as the infraorbital foramen, she will opt to use a cannula to aim to avoid arterial penetration. Mr Dhillon's approach will always consider what products and techniques will target and improve the deep fat pads. He says, "It depends how much overlying fat there is in a superficial fat pad. If someone is very thin, I'm going to use a finer product, like Teosyal RHA 4, versus if someone has a bit more fat. In this case, I will use a slightly thicker, viscous and more volumising product like Teosyal Ultra Deep, which I would inject in the deep fat compartment, as you get a very good projection, lift and volumising effect with a very low amount of product usage." When discussing injection areas, he says, "If you're targeting the deep fat pads, you're most often going to be injecting onto or just above the bone, because that's where they lie. With the superficial fat pads, you're not going to be on the bone, but you want to make sure you're above muscle." Mr Dhillon uses a mixture of needle and cannula to increase safety. "As an example, on the outer/ lateral cheek I tend to use a needle, whereas in the medial cheek, which is a higher risk vascular area, I would tend to use a cannula," he says. He also advises treating patients over a number of sessions. "Sometimes people try to do everything in one go but you don't need to," he says, explaining, "Treat or augment an area, wait and review the result and make sure that your patient understands that they may need another session. If you're going to treat the whole face, 90% of the time you'll start with the mid-face because that affects the rest of the face. If you're just treating the mid-face and there's ageing across the deep and superficial fat pads, I would recommend treating the identified deep fat pads and then review. You may get a really nice result from just treating that deep plane." Mr Dhillon explains that the superficial plane can be treated with a less viscous product at a later date. He says, "I like to wait a minimum of three weeks – anecdotally that's how long it takes for the HA to integrate into to the tissue, for any swelling or bruising to settle, if it were to occur, and to see the best results from your filler."
Dr Muir starts her treatment approach with the upper part of the face, considering not just the mid-face but the temple volume loss too – treatment there may help lift the upper lateral section of the face. She says, "I personally think the mid-face trend is moving away from what magazines were terming 'pillow face', picturing celebrities who are full under their eyes and very full in the mid-cheek area.
When treating the mid-face, I start with the very upper, lateral part of the face. I would normally start along the zygomatic arch to create a lift, then go laterally and upwards, and then place the product, which is usually Restylane Lyft. I use this because it has an extremely high G-prime, which supports the tissue and starts to pull the mid-face." There are two techniques that Dr Muir tends to use, which is very much patient dependent. She explains. "The first is direct; I will insert the needle and pull the tissue upwards at the same time, then place the needle down onto the periosteum and aspirate, before placing the correct amount of product depending on the volume loss. If the patient, however, is very slim and looks quite skeletal, I will sometimes use Restylane Defyne." This is because it has softer tissue integration and it won't make the slim patient look too angular, she says. For this approach, Dr Muir will use a deepto-bone technique, where she places linear threads of product deep to bone using a cannula. She will also use a cannula when treating the malar groove, she says, due to the vessels in the region. "I usually use a STERiGLIDE 25 gauge, 38mm cannula, I find longer cannulas are nice to use, often harder to control, but you can access hard-to-reach areas," she explains.
Consider individual patients
As with all treatments, practitioners note the importance of understanding the relevant danger zones, complications and anatomy for safe and successful results. Mr Dhillon echoes, "The risk that everyone worries about in the mid-face area is vascular occlusion because there are several important vessels, including the facial artery, infraorbital artery and the angular artery in this area. The most common risk is bruising, so really understand the vascular network for prevention." Those interviewed agree that fat compartments may not be causing the volume loss, and practitioners may be required to treat other areas of the face rather than treating the mid-face in isolation, so a comprehensive and full facial assessment is required. Tailoring treatments to individual patients is also essential, as is an appropriate consultation, which outlines all the treatment options for the patient to consider. Miss Chantrey reiterates, "Know your anatomy, treat every patient as an individual, select the tool you're going to use rather than just being a needle/cannula person, and really choose your products carefully." Dr Muir concludes with her final tip, "Less is always more. Patients don't want to look too full in the face. I always recommend marking out any of the danger areas and working very carefully to avoid those structures."
REFERENCES
1. Smith. M 'Britain resolves to be more healthy in 2017,' YouGov, 2017. <https://yougov.co.uk/topics/ lifestyle/articles-reports/2017/01/10/britain-resolves-be-more-healthy-2017>
2. Kaplan, J, 'Half Of Americans Are Trying To Lose Weight, Including Many Who Are Not Overweight, CDC Reports,' Vbur, 2018. <https://www.wbur.org/commonhealth/2018/07/12/half-americans-loseweight-cdc>
3. Angela Meadows and Sigrún Daníelsdóttir, 'What's in a Word? On Weight Stigma and Terminology', Front Psychol. 2016; 7: 1527. <https://www.ncbi.nlm.nih.gov/pmc/articles/PMC5051141/>
4. Dinah Wan, Bardia Amirlak, Rod Rohrich, and Kathryn Davis, The Clinical Importance of the Fat Compartments in Midfacial Aging, Plast Reconstr Surg Glob Open. 2013 Dec; 1(9): e92. <https://www. ncbi.nlm.nih.gov/pmc/articles/PMC4174112/
5. Donofrio LM, Fat distribution: a morphologic study of the aging face. Dermatol Surg. 2000 Dec;26(12):1107-12. <https://www.ncbi.nlm.nih.gov/pubmed/11134986
6. Lambros V, Observations on periorbital and midface aging, Plast Reconstr Surg. 2007 Oct;120(5):136776; discussion 1377. <https://www.ncbi.nlm.nih.gov/pubmed/17898614
7. Uwe Wollina, Alberto Goldman, and Georgi Tchernev, Fillers and Facial Fat Pads, Open Access Maced J Med Sci. 2017 Jul 25; 5(4): 403–408. <https://www.ncbi.nlm.nih.gov/pmc/articles/ PMC5535644/>
8. Giovanni Salti and Raffaele Rauso, Facial Rejuvenation with Fillers: The Dual Plane Technique, J Cutan Aesthet Surg. 2015 Jul-Sep; 8(3): 127–133. <https://www.ncbi.nlm.nih.gov/pmc/articles/PMC4645140/>
9. Martyn King, Management of Tyndall Effect, J Clin Aesthet Dermatol. 2016 Nov; 9(11): E6–E8. <https:// www.ncbi.nlm.nih.gov/pmc/articles/PMC5300720/>
Before
Reproduced from Aesthetics | Volume 6/Issue 5 - April 2019 @aestheticsgroup @aestheticsjournaluk Aesthetics aestheticsjournal.com
Understanding Nasal Anatomy
Mr Deniz Kanliada explores the main injection sites for non-surgical rhinoplasty and related anatomical landmarks
Non-surgical rhinoplasty (NSR) is a popular procedure worldwide and requires advanced knowledge and techniques. In the hands of an experienced injector, it is a very powerful and useful procedure that can correct many aesthetic nasal concerns. Although it cannot produce permanent results, NSR can also have high patient satisfaction; one study of 35 patients, who underwent a NSR procedure with dermal fillers, reported extremely high patient satisfaction rates and did not observe any complications, with patients returning to normal daily activities immediately following treatment.1 With an ideal hyaluronic acid filler and technique, practitioners can correct dorsum problems, increase the rotation and the projection of the nasal tip, balance dorsal aesthetic lines and change the width of the nose. In addition, deformities after a surgical rhinoplasty – such as saddle nose (loss of height of the nose), inverted-V (upside-down V-shaped indentation between the end of the nasal bones and the start of the upper lateral cartilages) and pollybeak deformity (an excess prominence or contour in the region immediately above the tip of the nose) can be corrected non-surgically. Retracted columella and retracted alar problems after surgery can also be corrected nonsurgically.2 Non-surgical correction of the nasal tip and nasal dorsum can give an effective solution for profile balancing and will also avoid surgical concerns such as scarring and anaesthesia complications.3 This article aims to provided medical professionals with anatomy knowledge to assist them with successful NSR treatments, but it should not replace formal training.
Anatomy of the nose
Skin and soft tissues
The difference in the skin thickness must be appreciated during dermal filler injections as the depth of the injection is very important to avoid complications such as skin necrosis.
The skin on the upper third of the nose, where the nasofrontal angle is, is the thickest and this thins out in the middle part of the nose over the rhinion, which is usually the thinnest area of the three sections of the nose. Thickness in the lower part of the nose varies; it usually becomes thick in the nasal tip and is usually thinner over the columella. One study of 77 patients reported the mean nasal skin thickness was 3.3mm for nasion, 2.4mm for rhinion, 2.9mm for nasal tip, and 2.3mm for columella.4
Nasal muscles lie deep to the skin and consist of four groups: the elevators, the depressors, the compressor, and the dilators. Procerus and levator labii superioris alaeque nasi are elevator muscles. Alar nasalis and depressor septi nasi are depressors. The compressor of the nose is the transverse nasalis muscle, and the dilators are the dilator naris anterior and posterior. The nasal superficial musculoaponeurotic system (SMAS) connects all the muscles, blood and nerve supply of the nose, so injections need to be done deep beneath the SMAS to avoid complications.5,6
Bony anatomy
Nasal bones are attached to the frontal bone superiorly and connects with lacrimal bones (medial wall of the orbit) superolaterally. Inferolaterally, they are attached to the ascending process of the maxillary bone (Figure 1).7
Cartilaginous pyramid support
The cartilaginous septum extends from the nasal bones in the midline, above the bony floor of the maxillary bone and assumes a quadrangular shape. Its upper half is attached to two triangulartotrapezoidal cartilages, called the upper lateral cartilages, with fibrous attachments, which are fused to the dorsal bony septum in the midline.8 Beneath the upper lateral cartilages lie the lower lateral cartilages, which are connected to upper lateral cartilages and also
Nasal bones
Upper lateral cartilage
Nasal septal cartilage Lateral crus
Lower lateral cartilage or major cartilage
Middle crus
Nasal septal cartilage
Reproduced from Aesthetics | Volume 6/Issue 5 - April 2019 @aestheticsgroup @aestheticsjournaluk Aesthetics aestheticsjournal.com
bone
Frontal
Anterior lacrimal crest Fossa of lacrimal sac Nasal bone Lacrimal bone Posterior lacrimal crest
Figure 1: Bony framework of the nose.7
Figure 2: Cartilaginous framework of the nose9
Columella
Minor alar cartilages
to septal cartilage with fibrous attachments and ligaments, shown in Figure 2. Lower lateral cartilages have two parts; medial cruses support the tip in the middle and lateral cruses determine nostril shape and size.8 In my experience of cadaver dissections and surgeries, most of the dorsal nasal humps occur on the cartilaginous dorsum.
Blood supply and lymphatics
The nose has a very rich blood supply, which is essential to consider when injecting the area (Figure 3 & 4). The arterial supply to the nose is divided into two:
1. Branches from the internal carotid; which are anterior and posterior ethmoid arteries and the branches from the ophthalmic artery.
2. Branches from the external carotid; which are the sphenopalatine, greater palatine, superior labial and angular arteries.
Blood supply of the external nose is mainly supplied by the facial artery, which utilises two branches. The first branch is the lateral nasal artery, which ascends on the lateral wall and supplies blood for the nasal dorsum and alar skin; and the terminal branch, which is an angular artery that ascends superiorly and finishes at the medial canthus.10 The nasal septum has a major blood supply with many anastomoses. Posteriorly, it derives its blood supply from the sphenopalatine and the anterior and posterior ethmoid arteries. Anteriorly, it derives its blood supply from the superior labial artery (from facial artery) and greater palatine artery (from maxillary artery). The Kiesselbach plexus, or Little's area as it is also known, represents a region in the anteroinferior third of the nasal septum, where all main arteries connect to each other to create a network of blood supplies to the internal nose converge. As such, most nose bleeds occur from Kiesselbach plexus.11
• Veins in the nose generally follow the arterial pattern. Unlike other veins in the body, facial veins don't have any valve system and direct communication with the cavernous sinus potentiate the intracranial spread of infection on the face.12
• Lymphatic vessels are in the superficial mucosa and drain to the retropharyngeal nodes and anteriorly to the upper deep cervical nodes and/or submandibular glands.13
• Nerves: the sensation of the nose is supplied from the first two branches of the trigeminal nerve.14
Ophthalmic division
The ophthalmic division includes:
• Lacrimal: skin of lateral orbital area
• Frontal: forehead skin and scalp, including eyelid skin, forehead, scalp
• Nasociliary: skin of the nose14
Maxillary division
The maxillary division is mainly responsible for the sensation of the internal nose. It includes:
• Maxillary
• Infraorbital: external nares
• Zygomatic
• Superior posterior dental
• Superior anterior dental (responsible for sneezing reflex)
• Sphenopalatine14
Nasal proportion analysis
The distance between the alar of the nose needs to be equal to the distance between each medial canthus and should occupy a maximum of one fifth of the horizontal dimension of the face. The nasofrontal angle, or the slope of the nose, is approximately 135140° in all people. The nasolabial angle between the columella and philtrum is about 90-95° in males and 100-105° in females.15 On profile view, a normal columellar should be between 2-4mm. The dorsum should be straight in the midline.15 Figure 5 illustrates some of the optimum proportions of the nasal region. From bottom view, the alar base, lateral border of nostrils and the tip, creates a triangle shape.15
Supratrochlear artery
Dorsal nasal artery
Angular artery
Lateral nasal artery
Columellar branch
Superior labial branch
Figure 4: Important vessels in the nasal region – frontal view.7
135o-140o
Sellion (radix) Nasolabial angle Subnasale
90o105o 36o
Nasofacial angle
Pogonion
Figure 5: The ideal angles of the nose.15
According to rhinoplasty authors, appropriate projection of the nasal tip, or the distance of the tip from the face, is judged using the Goode's rule.16,17 This method is based on trigonometrical analysis of the nose and its dimensions, whereby one line is drawn through the alar crease perpendicular to the Frankfort horizontal plane, while a second is drawn from this line to the nasal tip and a third is drawn from the nasion to the nasal tip.9,16 The ideal tip projection should be 55-60% of the distance between the nasion and tip-defining point.9,16,17 Ideal angles differ with race and ethnicity and also cultural background needs to put into calculation while planning a rhinoplasty.18
Figure 3: Important vessels in the nasal region – bottom view.7
Lateral nasal artery
Superior labial artery
Arcades
Angular artery
Facial artery
Columellar branches
Main injection sites on the nose
Nasolabial angle (anterior nasal spine)
Deep injections on the anterior nasal spine will increase the nasolabial angle and the distance between the columella and vermillion border. This will also slightly increase the projection of the nose. If the patient is complaining about a droopy tip, especially while talking, deep injections with filler into the depressor septi nasi muscle, which is adjacent to the spine, will also prevent tip drooping while talking. This is called a myomodulation with the fillers, and is used instead of botulinum toxin as toxin can disturb the upper lip positioning.19
Columella (anterior septum)
In my experience, injecting in between the medial crus footplates will increase tip projection, rotation and nasolabial angle. This injection can also increase columellar shown from a patient's side profile. This will result in a longer nose from the profile.
Tip/supratip area
Skin and subcutaneous fat is thicker in the tip area.4,9 Injections can be deep on the tip cartilages and in the subcutaneous fat tissue, depending on the patient's request. If the patient asks for a tip definition, in my experience, both deep and superficial injections are needed to be able to lift both lower lateral cartilages from septum and the skin above the lower lateral cartilages. I have found that injecting in between the dome area (the highest points on both lower lateral cartilages) will increase the tip projection without changing the nasolabial angle. Injecting 1-2mm behind the dome area will create a soft supratip break for a more attractive side profile look. Please note
that if the patient had a rhinoplasty surgery and has a pollybeak deformity, supratip area injections should be avoided, as pollybeak deformity is caused by excess scar tissue in the supra tip area.10
Cartilaginous dorsum
To create an aesthetic ideal, dorsal lines need to be visible and straight. Dorsal aesthetic lines start from the medial brows and follow the bony and cartilaginous dorsum edges, ending on the tip area (Figure 6).22 You can balance the dorsal aesthetic lines by adding fillers along the lines if the patient has a septal deviation or asymmetry, as well as creating new ones if they are missing because of a surgical rhinoplasty.23 Saddle nose deformity, which is a loss of cartilage support after surgery or because of drug addiction,2 can be corrected by replacing the missing volume and supporting the cartilaginous dorsum with fillers.23
Bony dorsum
If there is a dorsal bony hump, you can create a straighter dorsum by adding filler anterior and posterior to the hump. Adjusting the height and the width of the bony septum is also possible if needed. Minor irregularities after a rhinoplasty such as dents created by fractured nasal bones during the surgery can be corrected. For ethnic noses, bony dorsum injections will make the nasal bridge look narrower when injecting the nasal dorsum in the midline.24
Alar lobule skin/subcutaneous area
I have found that injecting the soft tissues on the lobule skin can correct the pinched appearance on the sides after a surgical rhinoplasty; this injection also helps lower the lower lateral cartilages to decrease the nostril height and columellar show. The alar lobule is described in Figure 6
Danger zones of the injection sites
Nasolabial angle (anterior nasal spine)
The fusion of the two maxillary bones in the middle of the nose forms the anterior nasal spine (Figure 7).25 It is positioned at the level of the nostrils, above the philtrum. The main danger area during injection is the columellar artery from the superior labial artery.7,9 The columellar branches of superior labial artery pass on both sides of the anterior
Reproduced from Aesthetics | Volume 6/Issue 5 - April 2019 @aestheticsgroup @aestheticsjournaluk Aesthetics aestheticsjournal.com Alar groove Alar lobule Supratip break (for the female nose) Double-break 1-2mm (alar-columellar relationship)
Fusion
Frontal bone Maxilla Temporal bone Zygomatic bone Orbital process of palatine bone Nasal bone Lacrimal bone Orbital lamina of ethmoid bone Perpendicular plate of ethmoid bone Greater wing of sphenoid bone Middle nasal concha of ethmoid bone Parietal bone Parietal bone Zygomatic arch Superior temporal linea Mandible Inferior temporal linea Maxilla Occipital bone Zygomatic bone Superior nuchal line Nasal bone External occipital protuberance Lacrimal bone External occipital crest Orbital lamina of ethmoid bone Squamous part of temporal bone Greater wing of sphenoid bone Mastoid part of temporal bone Frontal bone External acoustic meatus Styloid process of temporal bone Inferior nasal concha Vomer Mandible
Figure 6: The ideal nasal parameters. On the side view, the nose should have a subtle supratip break and soft double break. On the frontal, the nose should have two divergent concave lines.21 Figure 7:
of bones in the skull.
nasal spine,7,9 so I recommend that injecting in the midline on the bone is safe in my experience.
Columella (anterior septum)
The columellar area consists of septal cartilage and medical cruses of lower lateral cartilages. The columellar artery is also known as the septal branch of superior labial artery. As mentioned above, Kieselbach plexus also has branches from the columellar artery and if injections go deep to the anterior septum, nose bleeding can start from the plexus.11 The columellar artery has anastomosis with the lateral nasal artery from the facial artery. Rarely, the columellar artery has a direct anastomosis to the ipsilateral or the contralateral infraorbital artery, which is called the oblique columellar artery variant.26 Sensation of columellar skin is derived from the maxillary division of trigeminal nerve, which gives superior anterior dental branches and is responsible for the sneezing reflex during injection.14
Tip/supratip area
The nasal tip area has a variable and powerful blood supply bilaterally; inferiorly from the columellar artery, laterally from the lateral nasal artery and angular artery from the facial artery and superiorly from the dorsal nasal artery from the ophthalmic artery. As such, it is rare to have skin necrosis on the tip.10-16,23,26-28 Sensory innervation of the tip is derived from both ophthalmic (nasociliary and ant ethmoidal branches) and maxillary division (infraorbital and zygomatic branches) of the trigeminal nerve.14
Cartilaginous and bony dorsum
Danger zones to be aware of when injecting the nasal dorsum are the lateral nasal artery and angular artery from the facial artery, and the supratrochlear artery and dorsal nasal artery from the ophthalmic artery. The dorsal nasal artery has a direct anastomosis with the angular artery. As a result, anastomosis nasal dorsum injections can cause blindness if fillers are injected into the artery.17 In my experience, injections on the cartilaginous dorsum and bony dorsum need to be deep on the cartilage or bone and as close as possible to the midline for safer injections.
Alar lobule skin
Injections in the alar lobule can change the shape of the nostril so injections in this area should be minimal. Blood supply is unilateral and arterial occlusion can cause skin necrosis easily.28 The main danger zone of the alar lobule is the lateral nasal artery from the facial artery, which is at the superior portion of alar grove.10 Aspirating before injections is very important to avoid complications in this area.29
Conclusion
Non-surgical rhinoplasty with injectables is an advanced treatment and needs to be performed by an experienced injector who already practises other advanced treatments on the face. It goes without saying that procedures need to be done in a sterile environment and a hyaluronidase and anaphylaxis emergency kit needs to be easily accessible. Patients should be made aware that if they opt for a surgical rhinoplasty after treatment with filler, they may need to have the filler removed using hyaluronidase if their surgeon recommends a closed technique rhinoplasty, as opposed to an open technique. This is because the surgeon can remove the filler during an open technique rhinoplasty, while fillers cannot be removed with a closed technique. To avoid complications,
aspirating before injecting is crucial, while slow and low-pressure injections are necessary.29 Training courses should focus on non-surgical rhinoplasty separately to other procedures and I recommend that cadaver dissection courses are also undertaken to learn the anatomy and practise the procedure before attempting on a live patient.
Mr Deniz Kanliada is a ENT and facial plastic surgeon based in Harley Street. He has a special interest for both surgical and non-surgical rhinoplasty and he runs training courses for both surgical and non-surgical rhinoplasty.
Mr Kanliada is also the founder of Virtual Aesthetic Doctor, which he claims is the world's first aesthetic training mobile application.
REFERENCES
1. Sahan A, Tamer F. Non-surgical minimally invasive rhinoplasty: tips and tricks from the perspective of a dermatologist. Acta Dermatovenerol Alp Pannonica Adriat. 2017 Dec;26(4):101-103.
2. Hamilton, GS, Dorsal Failures: From SaddleDeformitytoPollybeak, Facial Plast Surg,2018 Jun;34(3):261-269. Epub 2018 Jun.
3. Bertossi D, Lanaro L, et al Injectable profiloplasty: Forehead, nose, lips, and chin filler treatment. J Cosmet Dermatol. 2018 Nov 15.
4. Cho GS1, Kim JH, et al, Nasal skin thickness measured using computed tomography and its effect on tip surgery outcomes. Otolaryngol Head Neck Surg. 2011 Apr;144(4):522-7.
5. Letourneau A, Daniel RK. The superficial musculoaponeurotic system of the nose.Plast Reconstr Surg.1988 Jul;82(1):48-57.
6. Bahman Guyuron, Soft Tissue Functional Anatomy of the Nose, Aesthetic Surgery Journal, Volume 26, Issue 6, 1 November 2006, Pages 733–735.
7. Edward W Chang, Nasal Anatomy,Medscape, 2015. <https://emedicine.medscape.com/ article/835134-overview>
8. Potter JK,Rogers T,Finn R.J, Macroscopic and microscopic details of the cartilaginous nasal pyramid, Oral Maxillofac Surg.2000 Aug;58(8):867-76.
9. Natalie P. Steele and J. Regan Thomas, Surgical Anatomy of the Nose Rhinology and Facial Plastic Surgery, 2009, Springer. <https://www.springer.com/cda/content/document/cda_ downloaddocument/9783540743798-c1.pdf?SGWID=0-0-45-710210-p173816009>
10. Pilsl U, Anderhuber F, The External Nose: The Nasal Arteries and Their Course in Relation to the Nasolabial Fold and Groove. Plast Reconstr Surg. 2016 Nov;138(5):830e-835e.
11. Robertson A, King R, Tomkinson A. Frequency and management of epistaxis in schools. J Laryngol Otol. 2010 Mar;124(3):302-5. Epub 2009 Nov 25.
12. Tuettenberg A1, Tuettenberg J, Knop J, Enk A.Septic thrombosis of the cavernous sinus due to folliculitis. Hautarzt. 2003 Apr;54(4):351-3. Epub 2003 Jan 15.
13. Fernández JM, Santaolalla F, et al, Preliminary study of the lymphatic drainage system of the nose and paranasal sinuses and its role in detection of sentinel metastatic nodes. Acta Otolaryngol. 2005 May;125(5):566-70.
14. Han SK, Shin YW, Kim WK. Anatomy of the external nasal nerve. Plast Reconstr Surg. 2004 Oct;114(5):1055-9.
15. Andrew A Winkler, Prerhinoplasty Facial Analysis. Medscape. Updated: Nov 05, 2015. < https:// emedicine.medscape.com/article/842545-overview>
16. Goode RLA method of tip projection measurement.Powell NHumphrey Beds.Proportions of the Aesthetic Face.New York, NY: Thieme-Stratton Inc1984;15-39
17. Swapan Kumar Ghosh Rhinoplasty: An Expert Manual, New Delhi, India: Jaypee, The Health Sciences Publisher, 2017. p.12
18. Skin Res Technol. 2018 Feb;24(1):73-79. Epub 2017 Jul 19 .Differences between Caucasian and Asian attractive faces. Rhee SC.
19. de Maio M, Myomodulation with Injectable Fillers: An Innovative Approach to Addressing Facial Muscle Movement. Aesthetic Plast Surg. 2018 Jun;42(3):798-814.
20. Henry Daniel Sandel, Polly Beak Deformity in Rhinoplasty, Medscape, 2016 <https://emedicine. medscape.com/article/841075-overview>
21. Dean M. Toriumi, New Concepts in Nasal Tip Contouring, Arch Facial Plast Surg, Vol 8, May/June 2006.
22. Mojallal A, Ouyang D, et al., Dorsal aesthetic lines in rhinoplasty: a quantitative outcome-based assessment of the component dorsal reduction technique, Plast Reconstr Surg. 2011 Jul;128(1):280-8.
23. CD Humphrey, JP Arkins, SH Dayan, Soft Tissue Fillers in the Nose, Aesthetic Surgery Journal Volume 29, Issue 6, 1 November 2009, Pages 477–484.
24. Non-Surgical Nose Reshaping By Dr Sotirios Foutsizoglou / Aesthetics Journal, 01 Mar 2014
25. Devkumar Rengaraja, Mohan Jagade et al, As the Nasal Spine Goes, So Goes the Septum, J Clin Diagn Res. 2016 Nov; 10(11): MC04–MC06.
26. Alexander Muacevic, John R Adler, et al,An Oblique Columellar Artery Variant, Cureus. 2017 Dec; 9(12): e1958
27. Ramesh S, Fiaschetti D, Goldberg RA. Orbital and Ocular Ischemic Syndrome With Blindness After Facial Filler Injection. Ophthalmic Plast Reconstr Surg. 2018 Jul/Aug;34(4):e108-e110.
28. Tracy L, Ridgway J, et al., Calcium hydroxylapatite associated soft tissue necrosis: a case report and treatment guideline. J Plast Reconstr Aesthet Surg. 2014 Apr;67(4):564-8.
29. Casabona G, Blood Aspiration Test for Cosmetic Fillers to Prevent Accidental Intravascular Injection in the Face. Dermatol Surg. 2015 Jul;41(7):841-7.
Reproduced from Aesthetics | Volume 6/Issue 5 - April 2019 @aestheticsgroup @aestheticsjournaluk Aesthetics aestheticsjournal.com
Personalized Body Sculpting: The Next Evolution
Revolutionize your practice with truSculpt® iD, the powerful, noninvasive, body sculpting platform that tailors to patients' individual needs. Regardless of body or skin type, fat cells are permanently destroyed in as little as one comfortable 15-minute treatment.
Understanding Body Shapes for Contouring
concerns depending on the patient's body type and shape. As ectomorphs are thin, with the least distribution of fat in their arms, hips and legs, it is therefore best to avoid origins of low fat and focus on the buttocks. I have found that many patients of this type report less satisfaction with a less-rounded buttock. Interestingly, there is a current boom in buttock-lifting procedures, by 500%, as more women seek methods to achieve that fuller, 'sexier' look.5 Endomorphs are often abnormal in their body weight and usually, fat distributes unevenly, with a bulkier chest appearance. One common concern is 'bingo wings' and, in my experience, most over 40 year olds are unsatisfied with stretchy skin in the underarms. Current evidence suggests metaphoric patients have the highest chance of becoming obese, and other evidence suggests a sedentary lifestyle causes fat distribution in all the different somatotypes.2,3 Within clinical practice, I always consider the varying somatotypes to ensure the most optimal, natural and satisfying results when selecting the best technique for weight loss.
In the last twenty years, body image in the media has changed focus from labelling 'the perfect body shape' as a slimline hourglass to accepting a wide variety of different body types such as the pear, hourglass, apple, ruler and inverted triangle. Inspirational for its time, personal care brand Dove led the forefront of awareness by promoting different shaped women under their 'Real Beauty' campaign back in 2004.1 It is widely accepted that adopting a regime of eating healthy and exercising is regarded as the most effective way to maintain your body sculpture. Yet, science says that following a strict diet cannot always eliminate stubborn fat. In fact, 98% of women express lower-self-esteem, confidence and happiness with increasing stubborn fat concerns.2 Body contouring technologies within the aesthetics specialty have addressed these concerns, by developing newer technologies, diversified to tackle a variety of body shapes. Traditional liposuction remains a popular choice among consumers but requires surgical procedures which carry downtime and more risk of complications. Yet, many consumers opt for non-invasive options using a plethora of treatment approaches, including cryolipolysis, laser lipolysis, ultrasound and radiofrequency. For each of these modes, there is a range of different machines to choose from. There are also considerations on how to effectively deliver the treatments based on individual fat distribution and body type. A tailored approach may be required when providing the same treatment across different patient somatotypes.3
Stereotyping somatotypes
Early in the 1940s, William Herbert Sheldon3 categorised human physique into three different somatotypes; ectomorph, endomorph and mesomorph. Ectomorphs are the characteristic 'skinny boned' shape depicted with narrow shoulders, hips and chest. Famous for their superfast metabolism, patients of these types have lower body fat than endomorphs or mesomorphs. However, typically, ectomorphs are viewed as less feminine, as rated in one study assessing gender stereotypes, published in 1989.4 At the opposite end of the spectrum are endomorphs, often similarly pear-shaped, victim to uneven muscle and/or fat distribution. Their legs tend to be thinner, with lightly-muscled bodies and higher amounts of fat in the hips and thighs. Mesomorphs, split between an endomorph and ectomorph are well-built, with larger muscle mass. Patients with this body type are built for muscle gain, however if they slip into a sedentary lifestyle they can gain weight quickly.3,4 The majority of patients present as a combination of different types. However, in recent years, types have expanded into specific body shapes; pear, apple, inverted triangle, hourglass and ruler. Normally, we assess the patient's body type visually and by taking measurements. Based on my clinical experience there are many different
Personalised treatments for different body types
Personalised therapies within the aesthetic industry are highly desirable, as a tailored approach identifies individual differences and stubborn fat distribution. Upon considering different body shapes, identification of different types of fat is critical, either subcutaneous or visceral. Subcutaneous, as the name suggests, sits under the skin while visceral fat acts as an organ insulator. Higher accumulation is determined by a variety of factors including genetics, gender and body shape. For example, apple-shaped bodies, a combination of endomorph torsos and ectomorph lower bodies can exhibit more visceral fat in the abdominal region than other somatotypes. From here, multiple treatments are discussed with each patient during a consultation for subcutaneous fat.
Cryolipolysis
Cryolipolysis operates by cooling adipocytes (fat cells) using a cup-shaped appliance that targets fat areas for 45 minutes. Studies reported a 25% decrease after one treatment with improvements in fat reduction seen in 86% of treated patients.6 A clinical study using twenty females with excess arm and inner thigh fat received six months of treatment using cryolipolysis. Interestingly, most patients were satisfied with results at three and six month follow ups after treatment. There was no statistical difference in the body weight of
Reproduced from Aesthetics | Volume 6/Issue 5 - April 2019 @aestheticsgroup @aestheticsjournaluk Aesthetics aestheticsjournal.com
Plastic surgeon Mr Faizeen Zavahir provides an overview of how to effectively select appropriate body contouring treatments based on different body shapes
EXCLUSIVE TO
0333 358 3904
the removal of skin imperfections Get rid of unsightly warts, skin tags and benign lesions with CryoPen®
the pursuit of skin perfection
info@naturastudios.co.uk naturastudios.co.uk For
Want to learn more?
Workshop dates Monday 15th April Wednesday 24th April Monday 20th May New dates added regularly. Contact us today for more dates!
treat: Skin tags,
age spots, sun spots, liver spots and verrucas Age spot treatment Hemangioma treatment SINCE THE NHS DOES NOT ALWAYS PROVIDE FREE REMOVAL OF SKIN LESIONS, CRYOPEN® IS A MUST IN ANY CLINIC! COMMENDED 2017 TREATMENT OF THE YEAR HIGHLY COMMENDED 2017 DISTRIBUTOR OF THE YEAR TREATMENT OF THE YEAR EQUIPMENT SUPPLIER OF THE YEAR DERMAPEN DIFFERENT CARTRIDGE SIZES OF 8G AND 16G WHICH DELIVER CONSTANT FLOW OF 120-240 SECONDS QUICK TREATMENT TIMES AND LOW ONGOING RUNNING COSTS MEANS QUICK RETURN ON INVESTMENT PINPOINT ACCURACY THAT CAN TREAT LESIONS FROM 1MM-10MM IN SIZE SO CAN SAFELY TREAT LESIONS CLOSE TO EYE AREA PRODUCES ULTRA-COLD N2O AT -89˚C THAT RUPTURES THE CELLS MEMBRANE DESTROYING THE CELLS QUICK RESULTS OF ONLY ONE TREATMENT ON COMMON WARTS WITH OTHER DEEPER WARTS REQUIRING MORE THAN ONE SMALL, PORTABLE PEN LIKE DEVICE MAKES TREATMENTS EASY TO PERFORM
Come join us at our CryoPen® workshop at our new Academy in Elstree, North London. Get the opportunity to see the package, meet with our rep to hear all about how CryoPen® can improve your clinic & ask any questions you may have. Call us today on 0333 358 3904 to book your demonstration or for more info!
Ideal to
pigmentation, warts,
these participants, but a reduction of 0.87-1.52% was observed in their arms and thighs, post three to six months. This study reported adverse side effects from 34 treatments including pain, uncomfortable sensation when touched (dysesthesia) and discolouring of the skin (purpura). Although cryolipolysis is highly effective for larger body frames, concerns may arise in some cases, as mentioned in this study. 6
Laser technology
Light-based laser technology is also an alternative, which is devoid of any injections or penetrations to the tissue. In 2017, a clinical study7 reported an average fat thickness reduction of 14-18% from as early as two months. Significant fat volume reduction was measured by magnetic resonance imaging (MRI) with decreases at three to six months, which is nearly 21-24%. Within this study, patients self-reported higher measures of self-esteem, with blinded photo evaluations, revealing improvements from as little as one month, post treatment.
Additional research identified histological changes of the skin, reduced inflammation, with an increased macrophage production, which are the cells responsible for destroying dead cells.8 Common concerns from this treatment included some redness after sessions. I find that both of these sculpturing techniques are particularly good at targetting the flanks and abdominal subcutaneous fat. I find that, mesomorphs show the most noticeable differences from these techniques because they tend to exhibit more body fat in the hips and stomach. However, they can also be used for curving an ectomorph's buttocks or inner thigh fat.
Alternative options
Radiofrequency and ultrasound are other examples of non-invasive weight loss treatments. Radiofrequency is a procedure that heats the fat from a one centimetre distance, targeting fat cells.9 Klaus Fritz and others investigated abdominal fat in patients using a contactless radiofrequency device. After four years, the same subjects exhibited a reduction of 4.42cm, statistically significant with a weight loss of 1.29kg in a cohort of 13 participants. However, this study used a small sample size, affecting the credibility of this therapy, but didn't report any adverse effects.9 Ultrasound breaks fat down by passing low-level ultrasound waves down into a liquid while leaving other surrounding tissues intact. Devoid of bodily trauma, fat is naturally eliminated from the body by the process of natural elimination. In a 2010 report, 80% of 609 people were highly satisfied with weight loss results, however, the authors of this study reported that 35% of participants did result in gaining weight.10 I believe that radiofrequency technology and ultrasound is useful for ectomorphs, who tend to be of a lower weight requiring skin tightening procedures. Endomorphs also tend to benefit from radiofrequency aiding with a fat reduction in the inner thighs, tummy, back and love handles. However, as individual body frames tend not to match the three somatotypes exactly, it is always beneficial to thoroughly evaluate body fat before selecting the most effective treatment.
Men vs. women
Men are a growing market contributing to nearly 25% of cosmetic procedures and the modern man cares more about crafting their six-pack physique.11,12 Studies have indicated men, like women, are pressured to achieve society's body image ideals. Self-reported merits suggest men perceive the ideal as bigger with a more masculine shape. Females, exhibit a tendency to underestimate the ideal size, to themselves and potential partners.2,3 Biologically, we show characteristic sex differences in the development and distribution of adipose tissue. A clinical study5 reported different rates of lipolysis (fat breakdown) in the abdominal area. Women, contrary to belief,
exhibited significantly higher lipolysis than males with larger volumes of abdominal fat. From an evolutionary standpoint, women may need a higher rate of abdominal lipolysis for a potential pregnancy. Unfortunately, this means men have a harder chance in shifting the weight in particular, the abdominal fat.
Considerations
After a consultation, I prefer having an in-depth discussion to determine what they are hoping to achieve with weight loss therapies. For example, a patient with an ectotherm body frame may dislike the lack of curvature on her bottom. From there, we would address exploring treatment options together. One option could be laser lipolysis because as discussed, in my opinion, it has shown strong results with patients looking for a fuller bottom. Another patient may dislike her inner thigh fat, so another potential option could be cryolipolysis. The idea is that it really depends on the individual, gender and body type. From there on, it's easier to explore the different options to aim to reach the patient's future goals for weight loss therapies.
Conclusion
Non-surgical body contouring treatments, can deliver significant results for patients, especially when individual differences in body type have been factored into the treatment experience. It is critical to obtain a realistic expectation from the patient on how best to treat their areas of concern in order to enhance or gently alter their natural body shape. Traditionally, the abdomen was the main focus for many noninvasive body-contouring technologies, however several technologies are now delivering more adaptable treatment methods to target additional areas such as inner and outer thighs, the submental area and upper arms, all of which is useful for different body types. With this in mind, it is critical to deliver a tailored treatment experience based on the patient's body and fat distribution to avoid an unnatural result.
Mr Faizeen Zavahir is the medical director at Juvea Medical and the Medical and Aesthetic Training Academy (MATA). Mr Zavahir created Juvea Medical clinic in Harley Street with a vision to provide a personal patient journey, which aims to safely and effectively deliver results.
REFERENCES
1. Angela Celebre and Ashley Denton, The good, the bad, and the ugly of the Dove Campaign for Real Beauty (London: The Inquistive Mind, 2014) < http://www.in-mind.org/article/the-good-the-bad-andthe-ugly-of-the-dove-campaign-for-real-beauty>
2. Zahra Alizadehm and others, 'Review of the Mechanisms and Effects of Noninvasive Body Contouring Devices on Cellulite and Subcutaneous Fat', International Journal of Endocrinology Metabolism, 14 (2016) < https://www.ncbi.nlm.nih.gov/pmc/articles/PMC5236497/pdf/ijem-14-04-36727. pdf>
3. M.L Kamlesh, 'Ch. 15: Personality and Sport & Sheldon's Constitutional Typology'. Psychology in Physical Education and Sport. (Houston Texas: Pinnacle Technology, 1998), pp. 12-20.
4. Richard Ryckman and others, 'Male and Female Raters' Sterotyping of Male and Female Physiques', Soceity for Personality and Social Psychology, 15 (1989), 164-178 (p. 170).
5. Stuart Ikeman, Non Surgical Brazilian Bum Lift UK: Why Choose Sculptra? (London: Prestigue Body Sculpture, 2000)< https://www.prestigebodysculpture.co.uk/non-surgical-brazilian-bum-lift-uk/> [accessed 14 March].
6. Rungsima Wanitphakdeedecha and others, 'The efficacy of cryolipolysis treatment on arms and inner thighs', Lasers Med Sci, 30 (2015) 2165-2169 (p.2166)
7. John Decorato, 'Clinical Report: Subcutaneous adipose tissue response to a non invasive hyperthermic treatment using a 1,060 nm laser', Lasers in Surgery and Medicine, 49 (2017), 480-489.
8. Jessica Levi and others, 'Histologic Evaluation of Laser Lipolysis Comparing Continuous Wave vs Pulsed Lasers in an In Vivo Pig Model', Arch Facial Plast Surg, 13 (2011) 41-50 (p.43).
9. Klaus Fritz and others, 'Long term follow up on patients treated for abdominal fat using a selective contactless radiofrequency device', Journal of Cosmetic Dermatology, 16 (2017) 1-11 (p.3).
10. Seyed Lari and others, 'Determinants of Patient Satisfaction With Ultrasound-Assisted Liposuction', Aesthetic Surgery Journal, 30 (2010) 714-719 (p.717).
11. Adeshina Emmanuel, The Number of Men Getting Plastic Surgery is Rising. (US: ATTN, 2015) < https:// archive.attn.com/stories/2885/men-cosmetic-surgery> [accessed 14 March].
12. Murray Drummond and others, 'It's all about the six-pack: Boys' bodies in contemporary Western culture', Journal of Health Care, 19 (2014) 423-431 (p.425).
Further Reading
• M Dedge, Cosmetic Dermatology, Update on Noninvasive body contouring techniques, April 2018 <https://www.mdedge.com/dermatology/article/162644/aesthetic-dermatology/update-noninvasivebody-contouring-techniques>
Reproduced from Aesthetics | Volume 6/Issue 5 - April 2019 @aestheticsgroup @aestheticsjournaluk Aesthetics aestheticsjournal.com
Rejuvenating an Ageing Face
As our patients age, most will visit our clinics describing their main concerns as 'looking old and tired', having lacklustre skin and no longer having the 'glow of youth'. This is because, as we age, the dermis thins and morphological changes, along with genetic and lifestyle choices, contribute to a diminished appearance.
Facial ageing
Facial ageing is a multifactorial process. There have been many theories on how the face ages, but these have developed with our increased understanding on how the bones, fat, muscles, soft tissue, skin and facial volume depletion changes.1-8
Epidermal thinning and variations in collagen cause the skin to age and lose elasticity. Gravity is also a factor, as the pull of the facial muscles causes the formation of wrinkles and lines that move with animation.9
Skeletal changes
As the skeleton is the foundation for all overlying structures it is important that we address the support it gives. Remodelling of the skeleton adds to morphological changes of ageing. If the changes presented are not addressed, then the resulting aesthetic outcome can be unfavourable.10 To add to this, there is evidence that the skeleton expands throughout life.11-14 Hellman identified that the facial shape changes as one ages.7 Computed tomography (CT) scanning shows radiological evidence that the facial bones remodel, which is a result of bony resorption of the maxilla, mandible, orbits and piriform areas.15-17 It has been noted that patients with a weak congenital skeletal structure may be prone to premature ageing.15-17
These changes cause overlying soft tissue structures to move and increased laxity in the retaining ligaments of the face which, combined with volume loss, contribute to facial ageing.15-17
Fat pads
Rochrich and Pessa15 described the presence of superficial and deep fat pads, later confirmed by Gierloff et al.,18 which showed not only soft tissue compartments but also that there was volume deflation in the compartments over time. These compartments are clearly defined. The increased laxity of the zygomatic, orbitomalar and mandibular retaining ligaments cause descent of the facial soft tissues. These retaining ligaments act like 'hammocks' to give support to fat compartments that are starting to atrophy, which lead to the appearance of tear troughs, malar bags and jowling around the mandible.18-25 How the fat pads change over time suggest that the deep fat compartments tend to atrophy with age, while the superficial compartments may be more prone to hypertrophy. Redistributing this fat can rebalance the facial fat compartments which mimic the facial structure in youth.26
Introducing the rejuvalift
With all of the above in mind, I decided to create my trademarked protocol, the 'rejuvalift'. I wanted to do this so that all the underlying principles of facial ageing were addressed and that it had a more descriptive term.
The principles of the rejuvalift are aimed at addressing the multifactorial components that lead to facial ageing. It comprises:
• Collagen-stimulating fillers: These are one of the most important contributors to the rejuvalift to ensure that neocollagenesis occurs to increase the dermis thickness. Improvement of the thickness of the skin helps achieve more optimal aesthetic results.27
• Sutures: I prefer to use Silhouette Soft sutures to allow repositioning of the soft tissues. I recommend these particular sutures as they are inserted into the subcutaneous layer of the face and not as deep as the dermis.
• HA fillers: These are usually used to augment the lip to improve patient profile, as the rejuvalift is about addressing complete facial rejuvenation.
• Botulinum toxin: To reduce the activity of the dynamic muscles in the upper face that lead to rhytides, as well as placement in the lower face to reduce the hyperactivity of the mentalis and depressor anguli oris muscle (DAO), which causes a dropping of the oral commissures.
Collagen-stimulating filler
As the principles of my protocol are founded on the rejuvenation of the face, it is important to start with providing the bony support that has been lost through bone resorption of the maxilla, mandible and temporal area. Collagen-stimulating filler is injected deep onto bone using a needle in the temples, pogonion, as well as the angle of the mandible. I prefer to use a needle for these injection areas as the collagen-stimulating filler injected to the bone gives support and lift. It is also placed onto the bony aspect of the zygomatic arches to create a more uplifted look. Addressing the temporal area gives the illusion of a more open eye, in my experience. The pre-jowl sulcus is also addressed by injected onto the bone, as there is more bone resorption in the mandible at this point. The product is also placed into the soft tissues under the lower lip and marionette areas to give lower lip support, as well as correction of the labiomental crease. The nasolabial folds are also injected at this time, and I tend to correct the area using a cannula due to it being a higher risk area. I find that injecting into the piriformis region of the nose, deep onto the bone using a needle, is a good way to soften this particular area. Neocollagenesis takes
Before After
Reproduced from Aesthetics | Volume 6/Issue 5 - April 2019 @aestheticsgroup @aestheticsjournaluk Aesthetics aestheticsjournal.com
Dr Pradnya Apte shares her protocol for facial rejuvenation combining filler, toxin and threads
Figure 1: 60 year-old patient before and 20 weeks after treatment using rejuvalift protocol
approximately 12 weeks once the collagen-stimulating filler has been injected. This is a crucial time as type I collagen is being produced by the patient. It is not until this point that I assess where the threads should be placed.
Sutures
The sutures are placed in a straight-line pattern to mimic lifting forces in straight line vectors. It is recommended by the manufacturer to place five sutures on either side of the face with the fifth suture under the mandible and extending posteriorly. The threads have cones that are bi-directional and it is the breakdown of these cones that give a gentle volumisation and stimulate type I collagen.31 The threads address the nasolabial folds and jowls, as well as tightening the skin under the mandible to give a fresh, rejuvenated look.
HA filler
Placement of HA filler in the lip is the next step in the rejuvalift protocol. There is evidence that there is bony resorption in the maxilla, especially the piriform area, and I find that lip augmentation is necessary to achieve a natural profile and overall balance to the face.28-30 There are a variety of ways to deliver the HA filler and there is no specific technique to carry this out. However, I find that as we are trying to achieve a fuller lip, I use a cannula method (preferably 25 gauge) whereby the filler is injected into the lip above the muscle. Amounts that are injected vary for each individual but I find that, on the whole, 1ml is more commonly used.
Botulinum toxin
The placement of botulinum toxin is the final treatment in my phased and multi-layered approach. Not only is it important to treat the upper face for dynamic rhytides, it is also important to consider the lower face to treat the mentalis (this reduces the hyperactivity of this muscle to reduce the labiomental crease) and the DAO muscle which, in turn, helps improve marionette lines and oral commissure shape.
Considerations
Difficulties that may arise from the rejuvalift protocol primarily result from poor patient selection, especially when assessing them for the thread-lifting criteria. Skin that is too thin or too thick is not appropriate as we cannot achieve a pleasing aesthetic result. There is also a risk with particularly thin skin that the aesthetic outcomes are unfavourable with skin puckering, especially after the sutures have been tightened. Thicker skin, on the other hand may not allow the threads to 'lift' the soft tissues. Ideal patients for this treatment are those with mild jowling, good skin texture, preferably non-smokers and those whose skin has not suffered from visible ageing from the sun. I have not had any experience with other types of thread systems, so I am not able to comment on whether they would be better for patients with thick skin.
Conclusion
Understanding the principles behind how the face ages is important to achieve an optimal aesthetic result. The understanding of the facial structures that lead to this process are what I believe makes one aesthetic practitioner stand apart from another. Managing patient expectations, careful patient selection, understanding facial anatomy, where best to place product, at which level and at which phase of the treatment process, is vitally important. The rejuvalift
involves treating the ageing face as a complete entity and taking into account static and dynamic movements of the face. The key elements of the treatment, as mentioned above, can work well synergistically and, in my personal practice, I have seen incredible results, while retaining a natural appearance.
Dr Pradnya Apte graduated from Liverpool University in 1993 with a BDS in dental surgery. She did her preliminary training in early 2007 in facial aesthetics. In 2015 Dr Apte opened her first clinic in Exeter and opened another clinic in London the following year. She has won and been nominated for a number of awards and is now a regular columnist for Sunday Woman magazine.
REFERENCES
1. Guyuron B, Rowe DJ, Weinfeld AB, et al. Factors contributing to the facial aging of identical twins. Plast Reconstr Surg. 2009;123:1321–1331. [PubMed]
2. Lande JH. Growth behavior of the human bony facial profile as revealed by serial cephalometric roentgenology. Angle Orthod. 1952;22:78.
3. Nanda SR. The rates of growth of several facial components measured from serial cephalometric roentgenograms. Am J Orthod. 1955;41:658.
4. Little JW. Three-dimensional rejuvenation of the midface: volumetric resculpture by malar imbrication. Plast Reconstr Surg. 2000;105:267–285; discussion 286. [PubMed]
5. Stuzin JM, Baker TJ, Gordon HL. The relationship of the superficial and deep facial fascias: relevance to rhytidectomy and aging. Plast Reconstr Surg. 1992;89:441. [PubMed]
6. Reece EM, Pessa JE, Rohrich RJ. The mandibular septum: anatomical observations of the jowls in aging-implications for facial rejuvenation. Plast Reconstr Surg. 2008;121:1414–1420. [PubMed]
7. Hellman M. Changes in the human face brought about by development. Int J Orthod. 1927;13:475.
8. Wulc AE, Sharma P, Czyz CN. The anatomic basis of midfacial ageing. In: Hartstein ME, Wulc AE, Holck DEE, editors. Midfacial Rejuvenation. New York: Springer Science+Business Media; 2012. pp. 15–28.
9. Kahn DM, Shaw RB, Facial Plast Surg Abstract 2010 Oct;26(5):350-5.
10. Reece EM, Pessa JE, Rohrich RJ. The mandibular septum: anatomical observations of the jowls in aging-implications for facial rejuvenation. Plast Reconstr Surg. 2008;121:1414–1420. [PubMed]
11. Hellman M. Changes in the human face brought about by development. Int J Orthod. 1927;13:475.
12. Todd TW. Thickness of the white male cranium. Anat Rec. 1924;27:245. doi: 10.1002/ar.1090270504. [CrossRef]
13. Lasker GW. The age factor in bodily measurements of adult male and female Mexicans. Hum Biol. 1953;25:50. [PubMed]
14. Garn SM, Rohmann CG, Wagner B, Ascoli W. Continuing bone growth during adult life: a general phenomenon. Am J Phys Anthropol. 1967;26:313. doi: 10.1002/ajpa.1330260306. [PubMed] [CrossRef]
15. Rohrich RJ, Pessa JE. The retaining system of the face: histologic evaluation of the septal boundaries of the subcutaneous fat compartments. Plast Reconstr Surg. 2008;121:1804–1809. [PubMed]
16. Pessa JE. An algorithm of facial aging: verification of Lambros's theory by three-dimensional stereolithography, with reference to the pathogenesis of midfacial aging, scleral show, and the lateral suborbital trough deformity. Plast Reconstr Surg. 2000;106(2):479–488
17. Lambros V. Observations on periorbital and midface aging. Plast Reconstr Surg. 2007;120(5):1367–1376. [PubMed]
18. Gierloff M, Stöhring C, Buder T, Gassling V, Acil Y, Wiltfang J. Aging changes of the midfacial fat compartments: a computed tomographic study. Plast Reconstr Surg. 2012;1:263–273. [PubMed]
19. Stuzin JM, Baker TJ, Gordon HL. The relationship of the superficial and deep facial fascias: relevance to rhytidectomy and aging. Plast Reconstr Surg. 1992;89:441. [PubMed]
20. Reece EM, Pessa JE, Rohrich RJ. The mandibular septum: anatomical observations of the jowls in aging-implications for facial rejuvenation. Plast Reconstr Surg. 2008;121:1414–1420.
21. Furnas DW. The retaining ligaments of the cheek. Plast Reconstr Surg. 1989;83:11–16. [PubMed]
22. Barton FE., Jr The SMAS and the nasolabial fold. Plast Reconstr Surg. 1992;89:1054.
23. Rohrich RJ, Pessa JE, Ristow B. The youthful cheek and the deep medial fat compartment. Plast Reconstr Surg. 2008:2107–2112
24. Moss CJ, Mendelson BC, Taylor GI. Surgical anatomy of the ligamentous attachments in the temple and periorbital regions. Plast Reconstr Surg. 2000;105:1475–1490; discussion 1491
25. Camp M, Filip ZA, Wong W, et al. A novel three-dimensional analysis of periorbital facial aging. Plast Reconstr Surg. 2009;124(4S):41–42.
26. Donofrio LM. Fat distribution: a morphologic study of the aging face. Dermatol Surg. 2000;26:1107–1112.- Abstract
27. G. Gunin, N.K. Kornilova, V.V. Petrov, O.V. Vasilyeva, 2011, published in Uspekhi Gerontologii, 2011, Vol. 24, No. 1, pp. 43–47.
28. Shaw RB, Jr, Kahn DM. Aging of the midface bony elements: a three-dimensional computed tomographic study.Plast Reconstr Surg.2007;119:675–681. doi: 10.1097/01.prs.0000246596.79795.a8
29. Mendelson BC, Hartley W, Scott M, McNab A, Granzow JW. Age-related changes of the orbit and midcheek and the implications for facial rejuvenation.Aesthet Plast Surg.2007;31:419–423. doi: 10.1007/s00266-006-0120-x.[PubMed]
30. Mendelson BC, Hartley W, Scott M, McNab A, Granzow JW. Age-related changes of the orbit and midcheek and the implications for facial rejuvenation.Aesthet Plast Surg.2007;31:419–423. doi: 10.1007/s00266-006-0120-x.[PubMed]
31. Silhouette Soft, <https://silhouette-soft.com/>
Reproduced from Aesthetics | Volume 6/Issue 5 - April 2019 @aestheticsgroup @aestheticsjournaluk Aesthetics aestheticsjournal.com
First Ever Technology to Simultaneously Reduce Fat and Build Muscle
Practitioners
discuss the technology and success of Emsculpt treatments
Over the last 10 years the industry has seen a plethora of technologies and devices to reduce fat in order to meet demand for body contouring with varying degrees of success. It was reported that 60.7% of men and 71.6% of women are dissatisfied with their body shape.1 In contrast to this fact, the British Association of Aesthetic Plastic Surgeons (BAAPS) audit reported only 2,093 liposuction procedures took place in 2017, a year-on-year decrease of 28%. Potential patients are not only more aware of the risks of surgery but are also aware of the results that can be achieved with safer non-invasive techniques. Dr Ravindran Rosh, who practises in Cheshire, commented, "Patients are becoming increasingly aware that nonsurgical treatments can deliver great results," while Dr Rita Rakus, who is based in Knightsbridge, added that, "Our clinic experience confirms this as, year-on-year, we have seen increases in demand for non-invasive body contouring." Technologies to date have been based around various energy forms to generate thermal changes to create apoptosis in the adipose tissue. Whilst different technologies have achieved varying levels of moderate success, the fundamental fact is that they all only achieve a reduction in the body fat. It is well accepted that the reduced and toned look is the desired endpoint for the majority of patients, with Dr Anita Sturnham, who runs a clinic in Wimpole Street, stating, "This is the next generation of body contouring and goes back to our core principles of healthy body composition, which involves losing fat and building lean muscle mass." Whilst reducing subcutaneous fat is an important part of improving body contour, as it typically makes up 25% of the human body,2 it is worth remembering that muscle tissue consists of 36-42% of the human body.3 Treating both structures of fat and muscle is a paradigm shift in the objectives of reshaping patients' bodies. Dr Preema Vig, based in Marylebone, comments that, "Emsculpt occupies a very unique position in my clinic by treating both fat and muscle in a fast, efficient way and, in addition, is attracting more new male patients." Emsculpt is well established in the US and one of the first users in the UK was Dr Rakus who explains, "Even in the first month of use, as an established high volume user of body contouring freezing applications, we have seen an increased number of patients with a BMI too low for freezing and an increase in male patients attracted by the increased muscle tone aspect of Emsculpt." Electromagnetic stimulation is not to be confused with electrostimulation, which has very poor outcomes and complications such as pain4 and risk of burns.5 Dr Vig says, "Patients tolerate Emsculpt well and there is no downtime." Electromagnetic
Aesthetics | April 2019 38 @aestheticsgroup @aestheticsjournaluk Aesthetics aestheticsjournal.com Advertorial BTL Aesthetics
"Emsculpt occupies a very unique position in my clinic by treating both fat and muscle in a fast, efficient way and, in addition, is attracting more new male patients"
Dr Rosh Ravindran
Dr Rita Rakus Dr Rosh Ravindran
Dr Preema Vig Dr Anita Sturnham
stimulation has been used in various clinical applications and has shown to consistently strengthen and tone muscles4,6 and induce intensive, muscle, supramaximal contraction through application of high-intensity magnetic pulses which induce lipolysis.7 Bringing such technology to the market in a way to give confidence to providers about results that almost seem too good to be true, the manufacturer BTL embarked on an extensive clinical trial period of two years prior to commercial launch. Dr Rosh notes, "With such a radical departure from existing bodycontouring methods, it was an important factor in choosing to use Emsculpt that good scientific trials had been completed prior to launch." In total, seven clinical articles prior to launch using measuring techniques including MRI, ultrasound and multiple peer-reviewed
Figure 1: MRI images pre and post Emsculpt treatment
studies have been published. BTL felt the bar needed to be raised in terms of evidence-based medicine to prove the effectiveness. Further studies using various methods of measuring effect were conducted using CT scans, ultrasound and MRI evaluation techniques to objectively quantify the results. Dr Sturnham comments that, "We were impressed with the level of testing based on excellent scientific methods such as MRI prior to the system coming to the market. It gives confidence to invest in the technology at this early stage in the life cycle of a product."
The science method of action Emsculpt is based on High-Intensity Focused Electro-Magnetic (HIFEM®) field technology which makes supramaximal muscle contractions. The rapidly changing magnetic field induces electric currents in the tissue where it depolarises neural membranes and governs motor units in the target muscles, causing concentric contractions.3
Muscle fibres relax between each nervous stimulus due to the central nervous system's inability to signal another impulse while the
previous one is still in action. Contractions with a tension higher than MVC are defined as supramaximal, increasing the physiologic stress/workload. Muscle tissue is forced to adapt to such extreme conditions and responds with a deep remodelling of its inner structure, i.e. the growth of myofibrils (muscle hypertrophy). The energy is derived primarily from adenosine triphosphate (ATP) and secondarily from creatine phosphate and glycogen to fuel the muscles. When these are depleted, the body's catabolic processes take place in the form of lipolysis. During an Emsculpt treatment, the muscles are contracted to supramaximal levels, where the amount of released FFA exceeds normal levels, and they start accumulating intracellularly in surrounding adipocytes, eventually leading to their dysfunction in the localised structures. Patients receive four 30-minute treatments and are reporting results very quickly with no downtime. Dr Vig says, "Our patients love this treatment and even women with postbaby muscle separation are commenting on immediate benefits due to the increase in muscle tone." Dr Rakus adds, "We advise our patients they will see results in six weeks, however, most report improvements in the first week as the muscles respond very quickly to the Emsculpt application." As women age and oestrogen levels deplete, muscles weaken and fat can accumulate around the abdomen of women of a certain age. Dr Sturnham comments, "A lot of our female patients, despite their best efforts, cannot hold back this thickening of the torso and Emsculpt delivers excellent results on these ladies; it's like a supernatural workout." The Emsculpt also appears to be benefitting even the most arduous of gym goers, Dr Rosh treated his own personal trainer who was quite sceptical due to his understanding of sports and fitness, however he commented that it. "Was the heaviest abdo workout of my life and the results already have surpassed what I have been able to achieve aesthetically to date – I can now
push on further with conventional exercise." It would appear the word is getting out as Dr Sturnham explains, "We have patients who have heard about Emsculpt in such places as Tatler and social media and are asking if we have this." To conclude, it would appear that according to the experience of four UK-based doctors, BTL is at the start of a paradigm shift in how clinicians approach body contouring; from size reduction with only fat removal, to size reduction with fat removal and improved appearance, through extreme improvement in muscle tone and density in short periods of time. Dr Rosh has tried the acid test by having the treatment himself and states, "I can speak personally having had the treatment that I have reduced abdominal fat and increased muscle tone," while Dr Vig concurs with the results in her own clinic, stating, "My team tried the Emsculpt treatments for themselves, which has led them to referring it for their own patients." Finally, Dr Rakus comments, "Despite having attended lectures by doctors from the US already using Emsculpt, we always remain cautious even with the amount of clinical data produced pre-UK launch. Based on this, we committed to incorporate Emsculpt, but we were still astounded when we've seen the results we were achieving in our own clinic."
REFERENCES
1. Kruge rJ, Lee CD, Ainswoth BE, Macera CA., 'Body size satisfaction and phtsical activity levels among men and women', Obesity, 16(8), pp.1976-1979. <https://doi.org/10.1038/ oby.2008.311>
2. Muth ND., 'What are the guidelines for percentage of body fat loss?', Am Counc Exerc ACE
3. Wallis MC, Davies EA, Thalib L, Griffith S., 'Pelvic static magnetic stimulation to control urinary incontinence in older women: A randomized clinical trial', Clin Med Res, (2012) 10 pp.7-14.
4. Han TR, Shin HI, Kim IS., 'Magnetic stimulation of the quadriceps femoris muscle: comparison of pain with electrical stimulation', Am j Phys Med Rehabil, (2006);85(7), pp.593-599. <https://doi. org/10.1097/01.phm.0000223239.93539.fe.>
5. Balmaseda MT, Fatehi MT, Koozekanani SH, Sheppard JS., 'Burns in functional electric stimulation: two case reports', Arch Phys Med Rehabil., (1987) 68(7), pp.452-453.
6. Galloway N, El-Galley R, Sand PK, Appell RA, Russell HW, Carlan SJ., 'Extracorpeal magnetic innervation therapy for stress urinary incontinence', Urology, (1999);53 (6), pp.1108-1111. <https://doi. org/10.1016/S0090-4295(99)00037-0>
7. Ormsbee MJ, Thyfault JP, Johnson EA et al., 'Fat metabolism and acurte resistance exercise is trained men', J Appl Physiol Bethseda Md 1985., (2007), 102(5), pp.1767-1772. <https://doi. org/10.1152/japplphysiol.00704.2006>
8. Ostrovidov S, Hosseni V, Ahadian S, et al., 'Skeletal muscle tissue engineering:methods to form skeletal myotubes and their applications', Tissue Eng Part B Rev. 2014;20(5), pp.403-436. <doi:10.1089/ten.TEB.2013.0534>
Aesthetics | April 2019 39 @aestheticsgroup @aestheticsjournaluk Aesthetics aestheticsjournal.com Advertorial BTL Aesthetics
"We were impressed with the level of testing based on excellent scientific methods"
Dr Anita Sturnham
Botulinum Toxin Update
Consultant
On February 1, the US Food and Drug Administration (FDA) gave clearance for another botulinum toxin – prabotulinumtoxinA (DWP-450) to be sold in the US as Jeuveau.1 This had been preceded by approval in Canada in August 2018.2 With the possible approval of more toxins in future, it may be prudent to consider the 'new' toxins and review developments in this field. One of the confusing issues is that the same toxin may appear with different names and be distributed by different companies with alliances with other companies. This article will summarise the current status of these developments, without going into the minutiae regarding the pharmacology of these drugs.
'New' toxins?
There are several botulinum toxins already on the market internationally. Jeuveau is not 'new'; as with most of the toxins coming through, it is manufactured in South Korea. The South Korean manufacturer is Daewoong Pharmaceuticals and this particular toxin has been available in Korea since 2014 and is known in other international markets as Nabota.3 Daewoong distributes the toxin in Asia, South America and Central America; Evolus has the distribution rights for Canada, US, Europe, Japan, South Africa, Australia and Russia.4 The toxin has undergone safety and efficacy trials,5,6 which do not appear to indicate inferiority to that of Botox. Comparative studies have also suggested that there appears to be a 1:1 equipotential dosage between the two.7,8
The next toxin that will probably apply for FDA approval in 2020 will be from Revance Therapeutics, known as Daxi – daxibotulinumtoxinA (RT002).9 This was initially developed as a 'topical toxin', however after many years of research and investment this has been abandoned (see later for topical toxins). Revance, a US-based company, has developed this toxin to include a unique stabilising positively charged peptide (5Kd); the studies often quoted are the Belmont,10 SAKURA 1 and SAKURA 2.11 In summary, the data appears to indicate that 7174% of the treated subjects had a response rate at 120 days.11 These
results have been presented as evidence for a superior longevity of this particular toxin; however, the study compared 40 units of Daxi to 20 units of Botox. Other comparative trials of 120 units of abobotulinumtoxinA (Azzalure) and 40 units onabotulinumtoxinA (Botox) both showed similar responses to 40 units of Daxi. An interesting aspect of this is that 20 units of Botox has 0.17ng of botulinum toxin, whereas 40 units of Daxi has 0.18ng botulinum toxin.12 This difference in molecular content may be an indication of different molecular bioavailability and response between the two toxin formulations. We await further clarification on this new toxin. Another South Korean toxin that is expected to submit approval in the latter part of 2020 following the Phase III trials is letibotulinumtoxinA, currently available as Botulax.13 It is already approved in several Asian countries and is also marketed as Zentox.14 This toxin is produced by Hugel, and in Europe and the US it will be distributed by Croma.15 Studies on letibotulinumtoxinA are in progress and further information is awaited.
Other toxins
There are several other toxins produced in countries to supply local medical needs, however these have not penetrated the wider aesthetic market (Figure 1). ChinaTox and Relatox appear to have gelatin as excipients, which have been reported to cause localised allergic reactions.16,17 Another South Korean toxin with a Phase III trial in progress is produced by Huons Global – called Hutox.18 It is already available in Asia and awaiting further public information.
One of the main toxin producers in South Korea is Medytox; a company that produces three different botulinum toxin A formulations:19
• Neuronox: already available in Asia, with approval in Brazil and Mexico
• Innotox (nivobotulinumtoxinA): the first liquid botulinum toxin (see later)
• Coretox: a pure botulinum toxin similar to incobotulinumtoxinA (Bocouture)
In an interesting strategic move in 2013, Allergan licensed the rights to Medytox's toxin development programme, which granted Allergan exclusive rights, worldwide outside of Korea, to develop and, if approved, commercialise neurotoxin product candidates in development, including the liquid-injectable product.20 How this will be introduced into Europe and the US awaits to be seen.
Country Name Other names
China ChinaTox • Prosigne – Brasil • Redux – Peru • Lantox – Russia • Lanzox – Indonesia
Russia Relatox
India Botogenie
Iran Masport
Figure 1: Locally-manufactured botulinum toxin. Table courtesy of Professor Andy Pickett.
plastic, reconstructive and aesthetic surgeon Mr Dalvi Humzah outlines the development of new and existing toxins
Reproduced from Aesthetics | Volume 6/Issue 5 - April 2019 @aestheticsgroup @aestheticsjournaluk Aesthetics aestheticsjournal.com
Liquid injectable botulinum toxin (LIBT)
The first liquid injectable toxin, which consists of a liquid formulation as opposed to powder, was Myobloc (rimabotulinumtoxinB), which is generally used medically and is rarely used in the aesthetic arena.21 Innotox, mentioned above, was developed by Medytox and is commercially available in Asia. In September 2018 Allergan confirmed it would begin phase III clinical trials of the LIBT it licensed from Medytox, with hopes to get US marketing approval in 2022.22 Galderma has made an investment and built a factory to synthesise their own LIBT, currently known as QM114. A phase II trial was initiated in 2014 and further developments are awaited.23,24 How the medical aesthetic practitioner will view these formulations and what benefit they will confer to clinical practice awaits evaluation. Ease of use and not having to dissolve the toxin may be regarded as a time-saving benefit.
Topical toxins
The term 'topical toxin' is actually a misnomer – the technology is dependent on a transdermal delivery system to allow a botulinum toxin molecule to be carried through the skin. Revance was the leading company trying to develop its system (RT001), however, after several years the company has now abandoned its work on a topical application and is concentrating on its own botulinum toxin A, as discussed previously. In 2016, Allergan announced that it acquired Anterios Inc., which was also developing a next generation delivery system and botulinum toxin. Through this acquisition Allergan acquired the potential development and commercialisation related to NDS, Anterios' proprietary platform delivery technology that enables local, targeted delivery of neurotoxins through the skin without the need for injections. In addition to NDS, Allergan also acquired global rights to ANT-1207; an investigational botulinum toxin type A.25 A UK-based company, Malvern Cosmeceutics, and another US-based company, Transdermal Corp based in Birmingham, Michigan, have also not reported any progress beyond pre-clinical studies on their transdermal delivery systems at the time of publication.26,27 Although attractive to patients and practitioners, as this may negate the use of injection delivery, the technology and control of delivery is still not yet confirmed, despite years of development. Future developments in nano-technology may deliver this possibility, however it has not been achieved yet, according to public knowledge.
New technology
Currently, botulinum toxin is derived from the fermentation of clostridium botulinum – a spore-producing bacterium. Following purification, the botulinum toxin subtype is derived in the laboratory. Using recombinant gene technology, researchers in Ipsen have now modified the genes in E. coli 28 This produces the single serotype A toxin through this process without contamination from the mixed toxin produced by the clostridium strains. Further details on how and when this product will be available are awaited.
Toxin serotypes
Pharmacologically, there are at least 51 different serotypes of botulinum toxin. Type A and B that are available, or in development, have been discussed above. Recently there has been interest in botulinum toxin type E, as it is reported to have a short duration of effect of a few weeks. However, it may require activation and larger doses may be required to have a clinical effect.29 The type E toxin also cleaves SNAP25, however this occurs at a different point to that of type A toxin.29
In September 2018, Allergan acquired the global rights to biotechnology company Bonti's development programme, consisting of two botulinum neurotoxin serotype E (BoNT/E) programmes currently in Phase II development, EB-001A (aesthetic) and EB-001T (therapeutic). The active ingredient in both programmes, EB-001, is a novel botulinum neurotoxin serotype E (BoNT/E) with a unique clinical profile, characterised by a rapid onset of action within 24 hours and a two-to-four week duration of effect.30 Bonti recently announced results of the first clinical study of EB-001 in glabellar frown lines. The study both suggested the safety and efficacy of the differentiated profile. The company is expected to launch this in 2024.31 Ipsen has also reported that a development programme for its own botulinum toxin E is in the pipeline.32
The clinical aesthetic use and acceptance of these short duration serotypes remains to be clarified.
Aesthetic treatment
Currently, approved aesthetic use of botulinum toxins include upper facial lines (glabellar/forehead/crow's feet), while other areas remain off-label. Phase II trials are ongoing on the use of Botox for the treatment of masseter hypertrophy and initial results were reported at a recent toxin conference in Copenhagen.33 Masseter volume and hypertrophy were significantly reduced at 90 days and maintained for six months after two treatments. Allergan is also conducting a phase II trial in the treatment of platysmal hypertonicity, which is ongoing with preliminary results expected this year.34 Studies on the established toxins are looking closely at the effects of dosage, dilution volumes and number of injection factors, as well as individual genetic variation in receptor activity. Outcomes of these studies will enable the practitioner to tailor the treatment to their patients.
Practicalities for the medical practitioner
With these new developments, and the possible approval of other toxins, what will it mean to the clinician?
In my opinion, from a clinical standpoint, studies indicate very little difference between the different manufactured botulinum toxin as
In my opinion, from a clinical standpoint, studies indicate very little difference between the different manufactured botulinum toxins
Reproduced from Aesthetics | Volume 6/Issue 5 - April 2019 @aestheticsgroup @aestheticsjournaluk Aesthetics aestheticsjournal.com
they all suggest that they act in the same way and cleave SNAP25 at the same position.35 The clinical effect of onset and duration appears to be related to the bioavailability of that particular toxin. The units used by different manufacturers are not necessarily interchangeable. This makes comparisons more difficult and the molecular potency of these toxins will be more important than the stated units.35
Certainly, there will be a choice of several different distributors/ manufacturers on the market; it may also lead to greater competition between products available in the sector. Evolus has already stated that its aim in the US market is to be at least 25% lower in its price profile than the established toxin distributors.36
In Asia, Medytox has plans to enter the Chinese market in the latter half of 2019 with its Neuronox product.37 According to Dr Patrick Huang, who has analysed and researched the worldwide toxin market, it has a low-price strategy to enter into active competition within the Chinese market. At a presentation on a review of the emerging toxins in Asia at IMCAS 2019, he suggested Nueronox would enter the Chinese market at a significantly reduced cost to that of Botox and BTXA (Chinese toxin).38 Would such a strategy have any effect on the market structure?
According to Dr Huang, there will certainly be competition which, he explained at his IMCAS presentation, has already been evident in the Korean market.38 Whether potential lower prices attract clinicians to switch from their established toxins and if such cost savings will be passed on to the end user (the patient) remains to be seen. In my opinion, how the European and UK market will react to this strategy will lead to interesting and exciting times ahead for manufacturers, distributors, clinicians and patients alike.
Acknowledgement: Many thanks to all my colleagues who have discussed different aspects of this update; in particular, Professor Andy Pickett, for constantly updating me, and Dr Patrick Huang, for sharing his data.
Mr Dalvi Humzah is a consultant plastic surgeon and delivers his clinical practice through PD Surgery in the West Midlands and The London Welbeck Hospital. He is also director of the award-winning Dalvi Humzah Aesthetic Training and clinical director of Derma-Seal Ltd. He has wide experience in teaching and training nationally and internationally.
REFERENCES
1. FDA, Research C for DE and. Drug Approvals and Databases – Drug Trials Snapshot: Jeuveau (US: FDA, 2019) <https://www.fda.gov/Drugs/InformationOnDrugs/ucm630567.htm>
2. Pulse, US FDA resumes review of Daewoong Pharm's botox Nabota, decide by Feb (Korea: Pulse, 2018) <https://pulsenews.co.kr/view.php?year=2018&no=549378>
3. Pulse, Daewoong Pharma's Nabota gets US FDA approval for frown lines treatment (Korea: Pulse, 2019) <https://pulsenews.co.kr/view.php?year=2019&no=71047>
4. Equities, Evolus files for IPO ahead of potential 2018 approval for Botox alternative (US: Equities, 2018) <https://www.equities.com/news/evolus-files-for-ipo-ahead-of-potential-2018-approval-forbotox-alternative>
5. Evolus, A phase III study to demonstrate the safety and efficacy of DWP-450 to treat glabellar lines – EV001, February 2019 <https://clinicaltrials.gov/ct2/show/study/NCT02334423>
6. Evolus, A phase III study to demonstrate the safety and efficacy of DWP-450 to treat glabellar lines – EV002, February 2019 <https://clinicaltrials.gov/ct2/show/NCT02334436>
7. Daewoong Pharmaceuticals, Safety and Efficacy of NABOTA in Treatment of Essential Blepharospasm, October 2016 <ClinicalTrials.gov. https://clinicaltrials.gov/ct2/show/NCT02947815>
8. Rungsima Wanitphakdeedecha, Chanida Ungaksornpairote, Arisa Kaewkes, Angkana Sathaworawong, Nittaya Lektrakul & Woraphong Manuskiatti, 'The efficacy of two formulations of botulinum toxin type A for masseter reduction: a split-face comparison study', Journal of Dermatological Treatment, Volume 28, 2017, Issue 5, <https://www.tandfonline.com/doi/full/10.1080/ 09546634.2016.1263382>
9. Modern Medicine Network, Update on pipeline neuromodulator for daxibotulinumtoxinA (US: The Aesthetics Channel, 2018) <https://www.aestheticchannel.com/neurotoxins-facial-aesthetics/ update-pipeline-neuromodulator-daxibotulinumtoxina>
10. Carruthers J, Solish N, Humphrey S, et al., 'Injectable DaxibotulinumtoxinA for the Treatment of Glabellar Lines', Dermatologic Surg. 2017;43(11), pp.1321-1331.
11. Solish, Nowell MD; Bertucci, Vince MD; Humphrey, Shannon MD et al., 'Two phase 3, randomized, double-blind, placebo-controlled, multicenter trials to evaluate the efficacy and safety of
daxibotulinumtoxinA for injection to treat moderate to severe glabellar lines (SAKURA 1 and 2)', Journal of the American Academy of Dermatology, 79(3) Supplement 1:AB306, September 2018.
12. Gary Monheit, Sakura 1 & 2, IMCAS, February 2018 <http://www.revance.com/pdfs/Sakura_1_2_ TLR_Presentation_at_IMCAS_3_Feb_18_Gary_Monheit.pdf>
13. Hugel, Evaluate the safety and efficacy of Botulax as compared to Botox in subject with moderate to severe crow's feet lines, January 2018 <https://clinicaltrials.gov/ct2/show/ NCT03408236?intr=botulax&rank=3>
14. Drugs.com, Botulinum toxin A (US: Drugs.com, 2019) <https://www.drugs.com/international/ botulinum-a-toxin.html>
15. Croma, New global brand campaign by Croma (Canada: Croma, 2017) <https://at.croma.at/homeen-ca/news-and-events/news/>
16. Frevert J, Ahn KY, Park MY, Sunga O., 'Comparison of botulinum neurotoxin type A formulations in Asia', Clin Cosmet Investig Dermatol. (2018)11, pp.327-331.
17. Pickett A, Mewies M, 'Serious issues relating to the clinical use of unlicensed botulinum toxin products', Journal of the American Academy of Dermatology <https://www.jaad.org/article/S01909622(09)00025-5/fulltext>
18. Huons, The Safety and Efficacy Study of Hutox Versus Botox® in Subject With Moderate to Severe Glabellar Lines, April 2018 <https://clinicaltrials.gov/ct2/ results?cond=&term=hutox&cntry=&state=&city=&dist>
19. Medytox, Botulinum toxin product (South Korea, Medytox, 2019) <http://www.medytox.com/page/ meditoxin_en?site_id=en>
20. Business Wire, Allergan Inc and Medytox Inc to enter licensing agreement (US: Business Wire, 2013) <https://www.businesswire.com/news/home/20130925006570/en/Allergan-Medytox-EnterLicensing-Agreement>
21. Myobloc, Turn to a brighter future (US: Myobloc, 2018) <https://www.myobloc.com>
22. Seo KK. Innotox : "Botulinum toxin endorsed by BOTOX " In: Seo KK, editor. Botulinum Toxin for Asians. 1st ed. Singapore: Springer Science+Business Media; 2017. p. 19. https://www. thepharmaletter.com/article/allergan-closes-65-million-deal-with-medytox
23. Aesthetics, Galderma begin trials for liquid form of botulinum toxin (UK: Aesthetics, 20140 https:// aestheticsjournal.com/news/galderma-begin-trials-for-liquid-form-of-botulinum-toxin
24. Stated by Lin, Xiaoming, Product analysis – toxins: roundtable with the participation of Galderma (IMCAS, 2019) <https://www.imcas.com/en/attend/imcas-world-congress-2019/program/ session/50505>
25. Allergan, Allergan acquires medical dermatology and aesthetic medicine company Anterios to expand neurotoxin pipeline (US: Allergan, 2016) <https://www.allergan.com/news/news/thomsonreuters/allergan-acquires-medical-dermatology-and-aestheti>
26. Malvern Cosmeceutics, Development pipeline (UK: Malvern Cosmeceutics, 2015) <http:// malverncosmeceutics.com/development_pipeline.html>
27. Transdermal Corp, Intellectual Property (US: Transdermal Corp, 2016) <https://www. transdermalcorp.com/patents>
28. Fonfria E, Maignel J, Lezmi S, et al., 'The expanding therapeutic utility of botulinum neurotoxins', Toxins (Basel). 2018; 10(5), pp.1-27.
29. Duff JT, Wright GG, Yarinsky A, 'Activation of Clostridium botulinum type E toxin by trypsin, J Bacteriol, (1956), pp.455-460.
30. PharmaTimes, Allergan snaps up Bonti (US: Pharma Times, 2018) <http://www.pharmatimes.com/ news/allergan_snaps_up_bonti_1252557>
31. Dermatology Times, Two pipeline neurotoxins make strides (US: Dermatology Times, 2018) <https://www.dermatologytimes.com/fda/two-pipeline-neurotoxins-make-strides>
32. Elena Fonfria, Jacquie Maignel, Stephane Lezmi, 'The Expanding Therapeutic Utility of Botulinum Neurotoxins', Toxins 2018, 10(5), 208 <https://doi.org/10.3390/toxins10050208>
33. International Neurotoxin Association, TOXINS 2019: Basic Science and Clinical Aspects of Botulinum and Other Neurotoxins, 16-19 January, 2019, Copenhagen, Denmark.
34. Allergan, Allergan highlights key growth drivers for medical aesthetics, (US: Allergan, 2018) <https://www.allergan.com/news/news/thomson-reuters/allergan-highlights-key-growth-drivers-formedical>
35. Dover JS, Monheit G, Greener M, Pickett A., 'Botulinum Toxin in Aesthetic Medicine: Myths and Realities', Dermatol Surg. 2018;44(2), pp.249-260.
36. Reuters, FDA approves cheaper Botox rival to treat frown lines (US: Reuters, 2019) <https:// www.reuters.com/article/us-evolus-fda/fda-approves-cheaper-botox-rival-to-treat-frown-linesidUSKCN1PQ5WK>
37. Jae-hyeon SO, Medytox in final stage to sell facial filler in China, (South Korea: Korea Biomedical Review, 2018)
38. Stated by Huang, Patrick, 'A review of the emerging toxins in Asia (Chinese, Korea & others from Asia) (IMCAS, 2019) <https://www.imcas.com/en/attend/imcas-world-congress-2019/program/ session/50713>
Reproduced from Aesthetics | Volume 6/Issue 5 - April 2019 @aestheticsgroup @aestheticsjournaluk Aesthetics aestheticsjournal.com
CELEBRATING
IN AESTHETIC TREATMENTS
Azzalure is made in the UK and has been used for 20 million glabellar lines treatments in Europe alone.1,2 Here's to another decade of natural-looking results and high patient satisfaction.3
A PARTNERSHIP YOU CAN COUNT ON
OUR 10TH ANNIVERSARY
Prescribing information can be found overleaf References: 1. Azzalure SPC 2018. 2. Data on File MA-39613. 3. Molina B et al. J Eur Acad Dermatol Venereol 2015;29(7):1382–8. Date of Preparation: March 2019 Job code: AZZ19-03-0018
Azzalure Prescribing Information (UK & IRE)
Presentation: Botulinum toxin type A (Clostridium botulinum toxin A haemagglutinin complex) 125 Speywood units of reconstituted solution (powder for solution for injection)
Indications: Temporary improvement in appearance of moderate to severe:
• Glabellar lines seen at maximum frown, and/or
• lateral canthal lines (crow's feet lines) seen at maximum smile in adult patients under 65 years, when severity of these lines has an important psychological impact on the patient.
Dosage & Administration: Azzalure should only be administered by physicians with appropriate qualifications and expertise in this treatment and having the required equipment. Botulinum toxin units are different depending on the medicinal products. Speywood units are specific to this preparation and are not interchangeable with other botulinum toxins. Reconstitute prior to injection. Intramuscular injections should be performed using a sterile suitable gauge needle.
Glabellar lines: recommended dose is 50 Speywood units divided equally into 5 injection sites, 10 Speywood units to be administered intramuscularly, at right angles to the skin; 2 injections into each corrugator muscle and one into the procerus muscle near the nasofrontal angle.
Lateral canthal lines: recommended dose per side is 30 Speywood units divided into 3 injection sites; 10 Speywood units to be administered intramuscularly into each injection point, injected lateral (20 - 30° angle) to the skin and very superficial. All injection points should be at the external part of the orbicularis oculi muscle and sufficiently far from the orbital rim (approximately 1 - 2 cm); (See summary of product characteristics for full technique).
Treatment interval should not be more frequent than every three months. The efficacy and safety of repeat injections of Azzalure has been evaluated in Glabellar lines up to 24 months and up to 8 repeat treatment cycles and for Lateral Canthal lines up to 12 months and up to 5 repeat treatment cycles. Not recommended for use in individuals under 18 years of age.
Contraindications: In individuals with hypersensitivity to botulinum toxin A or to any of the excipients. In the presence of infection at the proposed injection sites, myasthenia gravis, Eaton Lambert Syndrome or amyotrophic lateral sclerosis.
Special warnings and precautions for use: Care should be taken to ensure that Azzalure is not injected into a blood vessel. Use with caution in patients with a risk of, or clinical evidence of, marked defective neuro-muscular transmission, in the presence of inflammation at the proposed injection site(s) or when the targeted muscle shows excessive weakness or atrophy. Patients treated with therapeutic doses may experience exaggerated muscle weakness. Not recommended in patients with history of dysphagia, aspiration or with prolonged bleeding time. Seek immediate medical care if swallowing, speech or respiratory difficulties arise.
Facial asymmetry, ptosis, excessive dermatochalasis, scarring and any alterations to facial anatomy, as a result of previous surgical interventions should be taken into consideration prior to injection. Injections at more frequent intervals/higher doses can increase the risk of antibody formation. Avoid administering different botulinum neurotoxins during the course of treatment with Azzalure.
To be used for one single patient treatment only during a single session. There is a potential risk of localised muscle weakness or visual disturbances linked with the use of this medicinal product which may temporarily impair the ability to drive or operate machinery.
Interactions: Concomitant treatment with aminoglycosides or other agents interfering with neuromuscular transmission (e.g. curare-like agents) may potentiate effect of botulinum toxin.
Pregnancy, Lactation & Fertility: Not to be used during pregnancy or lactation. There are no clinical data from the use of Azzalure on fertility. There is no evidence of direct effect of Azzalure on fertility in animal studies
Side Effects: Most frequently occurring related reactions are headache and injection site reactions for glabellar lines and; headache, injection site reactions and eyelid oedema for lateral canthal lines. Generally treatment/injection technique related reactions occur within first week following injection and are transient. Undesirable effects may be related to the active substance, the injection procedure, or a combination of both.
For glabellar lines: Very Common (≥ 1/10): Headache, Injection site reactions (e.g. erythema, oedema, irritation, rash, pruritus, paraesthesia, pain, discomfort, stinging and haematoma). Common (≥ 1/100 to < 1/10): Temporary facial paresis (due to temporary paresis of facial muscles proximal to injection sites, predominantly describes brow paresis), Asthenopia, Eyelid ptosis, Eyelid oedema, Lacrimation increase, Dry eye, Muscle twitching (twitching of muscles around the eyes). Uncommon (≥ 1/1,000 to <1/100): Dizziness, Visual impairment, Vision blurred, Diplopia, Pruritus, Rash, Hypersensitivity, Eye movement disorder. Rare (≥ 1/10,000 to < 1/1,000): Urticaria.
For lateral canthal lines: Common (≥ 1/100 to < 1/10): Headache, Temporary facial paresis (due to temporary paresis of facial muscles proximal to injection sites), Eyelid ptosis, Eyelid oedema and Injection site disorders (e.g. haematoma, pruritus and oedema). Uncommon (≥ 1/1,000 to <1/100): Dry eye.
Adverse reactions resulting from distribution of the effects of the toxin to sites remote from the site of injection have been very rarely reported with botulinum toxin (excessive muscle weakness, dysphagia, aspiration pneumonia with fatal outcome in some cases). Prescribers should consult the summary of product characteristics in relation to other side effects.
Packaging Quantities & Cost: UK 1 Vial Pack (1 x 125u) £64.00 (RRP), 2 Vial Pack (2 x 125u) £128.00 (RRP), IRE 1 Vial Pack (1 x 125u) €93.50, 2 Vial Pack (2 x 125u) €187.05 (RRP)
Marketing Authorisation Number: PL 06958/0031 (UK), PA 1613/001/001 (IRE)
Legal Category: POM
Further Information is Available From: Galderma (UK) Limited, Meridien House, 69-71 Clarendon Road, Watford, Herts. WD17 1DS, UK. Tel: +44 (0) 1923 208950 Fax: +44 (0) 1923 208998
Date of Revision: September 2018
Adverse events should be reported.
For the UK, Reporting forms and information can be found at www.mhra.gov.uk/yellowcard
For Ireland, Suspected adverse events can be reported via HPRA Pharmacovigilance, Earlsfort Terrace, IRL - Dublin 2; Tel: +353 1 6764971; Fax: +353 1 6762517. Website: www.hpra.ie; E-mail: medsafety@hpra.ie
Adverse events should also be reported to Galderma (UK) Ltd.
AZZALURE® IS A TRADEMARK BELONGING TO NESTLE SKIN HEALTH S.A.
AZZALURE IS SOLD AS A PRESCRIPTION MEDICINAL PRODUCT IN THE EUROPEAN UNION. PLEASE REFER TO THE PRESCRIBING INFORMATION AVAILABLE UPON REQUEST TO GALDERMA.
Offering Eyelash Enhancers
Across the decades, trends in appearance have come and gone but full, long lashes have always been considered desirable. The options available to achieve long, luscious lashes have grown over the years. Cosmetic enhancements including mascara, stick-on false lashes, eyelash tinting and individual eyelash extensions provide a wealth of options within the beauty industry. As the aesthetic specialty grows, however, individuals are realising that they now have options to enhance their own lashes, rather than relying on artificial methods. With the option to avoid clumpy mascara or to have temporary stick-on options reapplied, I have seen the demand for eyelash enhancers to increase the length and thickness of the lashes grow. As they are becoming more widely available, they are also becoming more affordable and aesthetic practitioners may now find patients are requesting them from clinic. This article aims to equip practitioners with the knowledge of what agents work, the clinical evidence behind these products, as well as how to use them safely in your practice.
Origin of eyelash enhancers
The periorbital area plays an important role in a person's overall appearance. When communicating with others, eye contact is a large part of our interaction; and hence the periorbital area is often the most noticed and scrutinised area. The eyelashes have an important role in framing and enhancing the appearance of the eyes and, in many cultures, are considered to enhance attractiveness.1,2,3 It is therefore no surprise that the eyelashes play an important role in our overall aesthetic appearance. Eyelash enhancers can be split into those that contain prostaglandin analogues and those that do not. Prostaglandin analogues are pharmacologically-active substances that have long been used for the treatment of glaucoma. They are lipid-like substances derived from fatty acids.4 For decades, ophthalmologists like myself have observed that as a side effect of treatment with prostaglandin analogues, glaucoma patients develop long, thick lashes. However, it was pharmaceutical company Allergan that introduced the first synthetic prostaglandin analogue, bimatoprost, which gained approval from the Food and Drug Administration (FDA) in 2008 for use as a lash growth treatment in patients with inadequate lashes.5
In 2008, Allergan then launched Latisse, a 0.03% bimatoprost ophthalmic solution, licensed in the US for the treatment of inadequate lashes. Allergan was already the manufacturer of Lumigan, which is the same bimatoprost solution approved for use as an eye drop for the treatment of ocular hypertension and glaucoma.6 Lumigan and Latisse solutions are composed of the same formulation (bimatoprost); the difference being that Latisse is supplied with specifically designed applicator wands. However, this particular product isn't licensed or available in the European market.
Whilst Latisse is not available in the UK, there are a number of companies who are selling serums with the same active ingredient. One can purchase bimatoprost 0.03% marketed by the
generic name of bimatoprost, or under brand names including Lumigan and Eyreida. The major clinical trials for use of prostaglandin analogues have focused on bimatoprost;1,3-5 however, a similar effect has been seen in glaucoma patients on other prostaglandin analogues including latanoprost (brand name Xalatan) and travoprost (brand name Travatan) which are both available and widely used as glaucoma treatments within the UK.1,3 Other cosmetic eyelash serums are available on the market and may contain a range of non-pharmacologically active ingredients such as peptides, vitamins and conditioners. Whilst these may have a conditioning effect on your lashes, the data supporting their effect on eyelash growth is lacking.
Science behind the formulations
It is thought that prostaglandin analogues exert their effect by influencing the eyelash life cycle. The normal eyelash cycle takes approximately four months to complete, and consists of an anagen (growing), catagen (transition) and telogen (resting) phase.7 The telogen (or resting) phase, is the longest phase during which no further growth occurs, and the eyelashes are eventually shed before the cycle restarts in the anagen phase again.8
Prostaglandin analogues act by stimulating hair follicles currently in the telogen (resting) phase to enter the anagen (growing) phase, resulting in more lashes in the active growing phase.4 They may also prolong the length of the growth phase, thereby resulting in longer lashes.4
There have been numerous studies citing the effect of prostaglandin analogues on eyelash growth. The pivotal phase 3 trial that led to the FDA approval of Latisse was carried out as a multicentre randomised controlled trial.9 Many of the UK suppliers of bimatoprost 0.03% solution also quote the results from this trial when discussing efficacy claims for their product.
The main findings of the study (n=278 with 137 patients having Latisse applied – parallel group study) were that after a 16-week period, lashes were 106% thicker, 25% longer and 18% darker.9,10 There have been several other studies from independent groups confirming the efficacy on eyelash growth. The studies measured parameters including eyelash length, thickness and darkness, comparing application of bimatoprost to a placebo. All found a significant increase in these parameters in the group treated with bimatoprost.11,12,13
Not only do we know that prostaglandin
Reproduced from Aesthetics | Volume 6/Issue 5 - April 2019 @aestheticsgroup @aestheticsjournaluk Aesthetics aestheticsjournal.com
Ophthalmologist Miss Jennifer Doyle explores the efficacy of eyelash enhancer serums, investigating how they work, their methods of action and the risks
Dermatologist & ophthalmologist tested Non-allergenic Highly effective: visible results in just 4-6 weeks. √ √ √
LONGER www.4tmedical.com lashes Before After After After Before Before
THICKER DARKER
analogues like bimatoprost work, but we also know that they can be safely used not only around the eye, but inside the eye, given that they have been used for many years as an eyedrop for glaucoma. There is an abundance of safety data with regards to its use in the eye that can reassure patients as to the safety of the product for periocular use, should they inadvertently get the product in their eye when applying it to the lashes.14,15 However, side effects can occur and include eye irritation, itching, redness of the eyelid, change of iris colour (which is likely to be permanent) and darkening of the periocular skin;10 however, these effects have been found in less than 4% of patients.10
Considerations
Patients need to be counselled on the above before being started on treatment because, as mentioned, some of the effects may be permanent. The change of iris colour can be as dramatic as changing blue eyes to brown and occurs due to the prostaglandin stimulating an increased melanin content in the melanocytes.10 It would be important to warn patients regarding this potential side effect, and to counsel them that should they notice any darkening of their iris colour to cease use of the product. Darkening of the periocular skin is normally reversible when stopping treatment, but can be permanent in a minority of patients.10
There are some considerations to make with regards to patient choice when considering offering a prostaglandin analogue-based eyelash enhancer. Whilst the only definite contraindications are hypersensitivity to the active ingredient or pregnancy and breast-feeding,10 there are certain factors
to take into account when considering patient selection. I would advise caution when using the prostaglandin analoguecontaining lash serums in patients who have coexisting glaucoma or ocular hypertension, as there is some concern that its use on the lashes can reduce the intraocular pressure lowering effect.16 These patients should be under the care of an ophthalmologist (eye specialist) and have close monitoring of their intraocular pressure. The risk-benefit analysis of using a prostaglandin analogue eyelash enhancer may not be in their favour if it can impact their glaucoma; a potentially blinding disease.10
Just as the prostaglandin analogues can cause inflammation and irritation on the eyelid, they can also cause the same within the eye. Patients with pre-existing eye conditions such as uveitis (inflammation within the eye) or aphakia (had their natural lens removed) or pseudophakia with a torn lens capsule (have had a complicated cataract extraction and an artificial lens implant) are at higher risk of developing an inflammatory response that results in macula oedema (swelling of the retina) that can cause blurring of vision.10 For patients who have blepharitis (a common condition associated with inflammation of the eyelids) or who are sensitive to preservatives in drops, one may wish to consider a preservative-free preparation.17
Considering these potential adverse effects, eyelash serums containing prostaglandin analogues should prompt a patient consultation to discuss the potential risks and benefits, as well as considering the above factors that may influence your patient selection.
Summary
The recent option of prostaglandin analogue-containing eyelash serums offer a pharmacologically active and clinically proven way for patients to enhance their own lashes, unlike mascara or artificial lashes. Like any drug, they should be used with caution and with appropriate counselling of the patient with regards to the risks and benefits. They offer another potential treatment modality to aesthetic clinics which can be a popular, affordable way for patients to further enhance the appearance of the periorbital area.
Miss Jennifer Doyle has Bachelor in Medicine and a Bachelor of Surgery with distinction, as well as a Master's in Medical Sciences from the University of Oxford. She has complete the Level 7 in Injectables and is a lead trainer at Harley Academy. Miss Doyle currently works as an NHS registrar in ophthalmology, as well as leading her clinic Oxford Aesthetics.
REFERENCES
1. Shaikh MY, Bodla AA (2006) Hypertrichosis of the eyelashes from prostaglandin analog use: a blessing or a bother to the patient? [letter]. J Ocul Pharmacol Ther 22:76–77
2. DeMello M (2007) Facial hair. In: DeMello M (ed) Encyclopedia of body adornment. Greenwood Publishing Group, Westport, CT, p 109
3. Holló G (2007) The side effects of the prostaglandin analogues. Expert Opin Drug Saf 6:45–52
4. Law SK. Bimatoprost in the treatment of eyelash hypotrichosis. Clin Ophthalmol. 2010;4:349-58. Published 2010 Apr 26.
5. Allergan. Latisse. 2017. <http://www.latisse.com/>
6. Allergan. Lumigan 0.01%. <http://www.lumigan.com/AllerganGlaucoma>
7. Sasaki S. Influence of prostaglandin F2alpha and its analogues on hair regrowth and follicular melanogenesis in a murine model. Exp. Dermatol. 2005 May; 14(5):323-8
8. Johnstone MA, Albert DM. Prostaglandin-induced hair growth. Surv. Ophthalmol. 2002 Aug;47 Suppl 1: S185-202Allergan. Latisse. 2017. <http://professional.latisse.com/About-Latisse/ Efficacy>
9. LATISSE® Prescribing Information, September 2014 <https:// www.allergan.com/assets/pdf/latisse_pi.pdf>
10. Wester ST, Lee WW, Shi W. Eyelash growth from application of bimatoprost in gel suspension to the base of the eyelashes. Ophthalmology. 2010;117(5):1024-31.
11. Smith S. Eyelash growth in subjects treated with bimatoprost: a multicentre, randomized, double-masked, vehicle-controlled, parallel-group study. J Am Acad Dermatol. 2012 May;66(5):801-6.
12. Zaheri et al. Successful use of bimatoprost in the treatment of alopecia of the eyelashes. Clinical and Experimental Dermatology (2010), 35: e161–e162.
13. DuBiner et al. Efficacy and safety of bimatoprost in patients with elevated intraocular pressure: a 30-day comparison with latanoprost. Surv Ophthalmol, 2001 May; 45 Suppl 4: S353-60
14. Wirta D, Vandenburgh AM, Weng E, Whitcup SM, Kurstjens S, Beddingfield FC. Long-term safety evaluation of bimatoprost ophthalmic solution 0.03%: a pooled analysis of six doublemasked, randomized, active-controlled clinical trials. Clin Ophthalmol. 2011;5:759-65.
15. Allergan. Is Latisse right for your patients? 2017. <http:// professional.latisse.com/About-Latisse/Patient-Selection>
16. Pillunat LE, Eschstruth P, Häsemeyer S, et al. Preservativefree bimatoprost 0.03% in patients with primary open-angle glaucoma or ocular hypertension in clinical practice. Clin Ophthalmol. 2016;10:1759-65. Published 2016 Sep 12.
Reproduced from Aesthetics | Volume 6/Issue 5 - April 2019 @aestheticsgroup @aestheticsjournaluk Aesthetics aestheticsjournal.com
Prostaglandin analoguecontaining eyelash serums offer a pharmacologically active and clinically-proven way for patients to enhance their own lashes
Body Contouring for Transgender Patients
With greater media exposure, the power of social media, and transgender celebrities such as Caitlyn Jenner sharing her experiences, attitudes towards the transgender community around the world are changing, and I as an aesthetic practitioner am, slowly, seeing the effects. Although it's still not a daily or even weekly occurrence, transgender patients are seeking non-invasive body contouring aesthetic treatments that can help their physical appearance match the way they view themselves.
Transitioning
In many cases, patients who present to clinic have already had their sex reassignment surgery or are on a waiting list to have one. There are a number of sex reassignment surgeries that patients will encounter while transitioning. Feminisation surgeries can include vaginoplasty, augmentation mammoplasty, orchiectomy, facial feminisation surgery, reduction thyroid chondroplasty (tracheal shave) and voice feminisation surgery, among others. Masculinisation surgeries may include chest masculinisation, metoidioplasty, phalloplasty, scrotoplasty, and hysterectomy.1
It is usually the case that after performing 'top surgery', some patients wait years before the next surgical step of 'bottom surgery' to alter their genitals. Although I am not a plastic surgeon and gender reassignment surgery is not what I do, I have experience in supporting the process with non-invasive and minimal-risk body contouring procedures. These body sculpting and contouring procedures help to enable patients to be satisfied that their physical appearance matches their inner sense of self. In my experience, it is more common to see female to male patients rather than male to female as they generally require more surgical treatments.
Treatment considerations
My experience with the transgender patients I have seen is that they are more than certain about what they want to achieve and have, in many cases, been waiting for a very long time to achieve their final results. My patients have known from their early teens that they weren't comfortable in their own skin, yet they were forced to wait until they could do anything about it, which is often due to long waiting lists on the NHS and the financial implications associated with private treatment. If they initially sought help on the NHS, they'd have typically waited for up to two and a half years just to get an initial consultation at the gender identity clinic (GIC).2 When consulting these patients, the first thing I do is listen. It's imperative to talk to transgender patients about what they need and their desired result; actually, I do this with all of my patients. As a trained psychiatrist, I rely on my NHS background and experience to help me understand what's driving the decision for gender body contouring. I also work to manage expectations about what I can and cannot achieve with machines. In general, the female to male patients I have seen are looking to achieve a straighter, more masculine body contour. Generally, they want work on their abdomen, waist, love handles (lower waist and back), hips, buttocks, and thighs. Frequently, many transgender men have been exercising extensively, taking testosterone and weight lifting in order to achieve a more masculine shape, but they are not getting the results they are looking for. Non-invasive body contouring works well in these cases. Male to female patients, on the other hand, generally seek a more hourglass figure, with the creation of a waist and hips through surgical fat grating procedures. Typically, the body contouring that I do, involves a combination of cryolipolysis techniques and other machines to help reshape the body's contours and create a more feminine or masculine appearance. I use the CoolSculpting machine to address fat and the Emsculpt to achieve better muscle definition.
Case study 1
A patient registered with the clinic who was undergoing a female to male transition. My colleagues would have never imagined that we were treating a transgender patient. It was only during an extended, one-to-one consultation that my patient revealed his transition, and asked for confidentiality (I therefore did not discuss the case even with my assistant). As we know, male and female bodies have different shapes and typically, male bodies are less curvaceous than female bodies. Aside from breasts, nowhere is this more apparent than in the buttocks and hips. In this particular case, the area of concern was the hips. The original body shape
My top tips for treating transgender patients
• DON'T patronise. If you are a cisgender person, you may never truly be able to understand the perspective of a transgender patient. However, you can try your best by listening to them. Don't be afraid to ask them about the journey that brought them to you.
• DON'T address them by the wrong gender pronoun. Right from the beginning, ask them how they prefer to be addressed and do that all of the way through.
• DO give direct and honest advice. At all times, never judge.
• DO let them see you as their partner and collaborator. You are there to help them in whatever ways you can to achieve a physical appearance that most closely resembles who they are inside.
• DO set realistic expectations. Aesthetic practitioners have great capability, however, we are not able to turn everyone into their favourite celebrity, so ensure they understand the limitations.
Reproduced from Aesthetics | Volume 6/Issue 5 - April 2019 @aestheticsgroup @aestheticsjournaluk Aesthetics aestheticsjournal.com
Dr Galyna Selezneva shares her experiences treating body concerns for transgender patients
was that of a pear and despite him already undergoing 'top surgery' (breast augmentation and chest masculinity surgery), as well as hormonal treatment, there was still a very prominent fat bulge on the outer thighs. I treated this area with two cryolipolysis procedures, eight weeks apart using CoolSculpting. The patient was very happy with results as it achieved a more athletic, masculine look.
Case study 2
Although this case was not a transgender transitional patient, but a female patient who was trying to achieve de-feminisation of her body, I think it is an interesting case. During the consultation, it came to light that even though the patient was a heterosexual woman, she was aiming to achieve an athletic body with very little signs of femininity, without the typical curves we associate with female bodies. This was a challenge for me as I generally work to an 'hourglass' shape for my female patients as, typically, it's the most requested. I informed her that I would be assessing her for signs of body dysmorphic disorder, as it was an unusual request. We also discussed transgender tendencies – my psychiatry experience was helpful here – however, as assessment went on, it became clear that despite not transitioning, she had a preference for athletic shape and I thought that this should be respected. This highlights the importance of an empathetic and non-judgmental approach to consulting patients. I performed a non-invasive de-feminimisation treatment using cryolipolysis, which reduced the patient's waistline and equalised the waist to hip ratio. This consisted of a single treatment of four applications.
Summary
Transitioning is a frequently long and painful process, and I have a great deal of compassion for the transgender patients I see. Their desire and need goes far beyond the slim socialite looking to eradicate the faintest hint of a bingo wing. The reality for me is if I can help my transgender patients feel happier and confident as they go through life with non-invasive body contouring treatments, then that in itself brings me the greatest of joy. It's the least I can do for them.
Dr Galyna Selezneva is an aesthetic practitioner currently practising at the Dr Rita Rakus Clinic in London. She is a specialist in non-invasive procedures, including non-surgical face and body treatments. Dr Selezneva has a Master's degree in both psychiatry and economics and has studied in the US and UK.
REFERENCES
1. NHS, Gender Dysphoria (UK: NHS, 2019) <https://www.nhs.uk/conditions/gender-dysphoria/treatment/>
2. BBC, Transgender people face two-year wait for NHS appointment (UK: BBC, 2018) <https://www. bbc.co.uk/news/uk-england-42774750>
FURTHER READING
1. Lane M, Ives G, Sluiter E et al., Trends in Gender-affirming Surgery in Insured Patients in the United States, Plastic and Reconstructive Surgery, 2018
2. Nutt A, Transgender surgeries are on the rise, says first study of its kind, The Washington Post, 2018 <https://www.google.co.uk/amp/s/www.washingtonpost.com/amphtml/news/to-your-health/ wp/2018/02/28/transgender-surgeries-are-on-the-rise-says-first-study-of-its-kind/>
3. Petter O, Gender reversal surgery is more in-demand than ever before, The Independent, 2017 <https://www.google.co.uk/amp/s/www.independent.co.uk/life-style/gender-reversal-surgerydemand-rise-assignment-men-women-trans-a7980416.html%3famp>
4. Mathy R, On cultural competence and scientific rigor in transgender treatment, American journal of public health, 2004
5. Horn S, Kosciw J et al., Special issue introduction: New research on lesbian, gay, bisexual, and transgender youth: Studying lives in context, Journal of Youth and Adolescence, 2009
6. Bradford A, What does 'transgender' mean?,Live Science, 2018 <https://www.google.co.uk/amp/s/ amp.livescience.com/54949-transgender-definition.html>
Reproduced from Aesthetics | Volume 6/Issue 5 - April 2019 @aestheticsgroup @aestheticsjournaluk Aesthetics aestheticsjournal.com
799-74EMCHPFMA2ENGB100; Emsculpt_AD_Half-page-180x125mm_FMA2_ENGB100 Results and patient experience may vary. Patients shown in the B&A pictures are within +/- 5 lbs of their original weight unless specifi ed. As with any medical procedure, ask your doctor if the Emsculpt procedure is right for you. The Emsculpt procedure is U.S. FDA cleared for improvement of abdominal tone, strengthening of the abdominal muscles, development of fi rmer abdomen, strengthening, toning and fi rming of buttocks. ©2018 BTL Group of Companies. All rights reserved. BTL® and EMSCULPT® are registered trademarks in the United States of America, the European Union and/or other countries. The products, the methods of manufacture or the use may be subject to one or more U.S. or foreign patents or pending applications. CONTACT INFO@BTLAESTHETICS.CO.UK BUILD MUSCLE & BURN FAT NO SURGERY – NO DOWNTIME Emsculpt_AD_Half-page-180x125mm_FMA2_ENGB100.indd 1 11.10.2018 8:50:08
new pack
dermamelan
depigmenting solution by mesoestetic
trust the leader*
®
the world's leading professional depigmentation method
* Considering international distribution.
The new dermamelan® pack includes a patient's home pack with two innovative complementary products specifically developed to achieve more efficient and lasting results.
dermamelan® method efficacy has been demonstrated in numerous studies under medical supervision. More than 500,000 patients treated worldwide, in any skin phototype (I-VI) and in all ethnicities.
®
after
after before For more
visit
before
information
us at www.mesoestetic.com
Long term results obtained after 12 weeks demonstrates method's efficacy on pigmentation reappearance control.
Understanding Dermaplaning
Treatment technique
As always, prior to undertaking any treatment, the process should be discussed with the patient to ensure an understanding of the technique and outcomes so that expectations are managed. A consent form should always be signed. If the patient has indicated that they would like the treatment to be taken to the hairline, the margins should be clearly defined; some patients may want to remove their sideburns, others may not.
A treatment trolley should be set up with gloves, cleanser (preferably an antiseptic solution such as Clinisept Plus or NatraSan), one disposable blade for the procedure, a sharps' bin to dispose of the blade, and any post-treatment products for topical application, to be covered in more detail below.
After thoroughly cleansing, skin should be allowed to dry, as moist skin can impede the movement of the blade. The area to be treated should then be divided and dermaplaned, section by section. For example, the chin, the upper lip, right cheek and the left cheek, which are the most common and most effective areas for this treatment.
A number 10 scalpel blade is used at around a 30-45 degree angle and whilst holding the skin taut, gentle, feathering strokes are used in the opposite direction of hair growth to remove the dead skin cells and hair.5
There may be mild redness immediately post treatment for one to two hours, but the procedure is generally well tolerated with no downtime and patients are able to resume day-to-day activities immediately.
History of dermaplaning
Dermaplaning was first described in an article published in The Journal of Dermatological Surgery and Oncology in the 1970s as a possible treatment for acne vulgaris.1 It has since been particularly popular in the US, but its popularity has risen in the UK within the past few years,2 partially as patients are increasingly looking for nodowntime procedures that deliver immediate skin benefits. However, since this first description, it appears that very little research exploring its efficacy has been published.1,3 Dermaplaning is ideal for those wanting to remove vellus hair and to improve skin texture by removing rough, dry skin.4 It can also work as a good introductory option to combine with other treatments that may already be offered in clinic, to be discussed in more detail below.
How dermaplaning works
Dermaplaning acts to superficially exfoliate the skin and remove vellus hairs, commonly referred to as 'peach fuzz' from the skin's surface. A scalpel is used to gently scrape the stratum corneum, essentially 'shaving' the skin. This procedure has become a popular treatment as it is quick (generally around 20-30 minutes), has no downtime, few to no adverse effects and can be done on all skin types.5 There should not be any surface bleeding of the skin (if this occurs, then the treatment has gone beyond the epidermal skin layer). By removing surface debris, such as dead skin cells and hair, a smooth skin surface is created which reflects the light better, making skin appear healthier. It also allows the skin to become more receptive of skincare products as the dead skin cells have been removed. It is important to clarify with the patient which areas of the skin are to be treated; often the nose and forehead are excluded purely for patient preference as there is rarely vellus hair in this area. The neck can also be treated if desired.
Adding your topicals
After completing the treatment, skin should be cleansed again to remove any surface debris and a number of different topical solutions can be applied. If the main reason for the treatment is to remove vellus hair, a simple anti-inflammatory hyaluronic acid based hydrating serum can be applied, followed by sun protection cream.
If the treatment is performed with skin rejuvenation in mind, more active serums or enzyme-based products can be applied topically such as an antioxidant serum (containing vitamin C and E for example) as their effect is amplified following the light mechanical exfoliation that dermaplaning provides. If the patient wants to augment their results, without having any combination treatments discussed below, they should be advised on an appropriate homecare regime, incorporating an antioxidant in the morning and a vitamin A in the evening.
Reproduced from Aesthetics | Volume 6/Issue 5 - April 2019 @aestheticsgroup @aestheticsjournaluk Aesthetics aestheticsjournal.com
After thoroughly cleansing, skin should be allowed to dry, as moist skin can impede the movement of the blade
Dr Rabia Malik explains why dermaplaning has a place within an aesthetic practice and provides tips for best outcomes
Who can perform dermaplaning?
In the UK, dermaplaning is usually carried out by aesthetic doctors or nurses. Until recently, training has been informal and would usually be learnt from peers, however training courses for this technique do now exist. Certain insurance providers also cover Level 3 beauty therapists for the provision of dermaplaning, however there appears to be some inconsistency with regard to the training requirements for insurance cover. As such, it is important to check the inclusion criteria with the insurance provider before offering this treatment.5
A combination approach
Dermaplaning can be performed to prepare the skin for other treatments such as light emitting diode (LED) therapy or chemical and enzyme peels. Due to having removed the stratum corneum, the penetration of active ingredients that are applied immediately post treatment is enhanced.9
Superficial and medium-depth chemical peels work synergistically with dermaplaning as they are able to penetrate deeper into the skin.9
Self-neutralising peels, such as those that are lactic acid or mandelic acid based, are advisable in order to minimise the risk of potential skin irritation and uneven penetration, which can occur if the peel isn't selfneutralising and can lead to potential damage to the dermis.10
Enzyme-based peels, for example those containing papaya or pineapple, can also be used as an alternative to alpha hydroxy acid peels, particularly if skin is sensitive.11
It is important to state here, however, that chemical peels should not be used in conjunction with dermaplaning for pregnant patients as there is the potential risk of absorption into the bloodstream and skin is generally more sensitive,6,7 therefore an antioxidant serum would be advised instead for these patients.8
post treatment. Patients can be reassured that vellus hair removed by dermaplaning will not be thicker or darker and will grow back in the same way as it was prior to the treatment, as the hair follicle is unaffected.4
Depending on skin type, there is the potential for ingrown hairs post treatment, particularly in patients with darker skin as it is commonly associated with curlier hair. As such, patients should be informed of how to manage their skin should this arise. Following treatment, patients should be advised to keep their skin clean with a gentle cleanser morning and night, which can reduce the risk of possible infection. They should also avoid touching their face directly after treatment and protect their skin with SPF. Patients should be advised not to use active ingredients, such as alpha hydroxy acids or vitamin A, or undertake mechanical exfoliation for 48 hours following the treatment.
Conclusion
Not only are the results of dermaplaning multi-modal, ridding the skin of unwanted peach fuzz, but it can also help to create a rejuvenated, overall healthier skin appearance. While perhaps best used in combination with other treatments such as LED therapy and chemical peels, it can be an effective standalone treatment for noninvasive exfoliation.
Dr Rabia Malik is an aesthetic practitioner and GP, with a special interest in skin health and a focus on offering alternative treatments to injectables. Since qualifying from King's College London in 2004, Dr Malik has worked at St Mary's Hospital, Paddington and in general practice in Notting Hill. Dr Malik was also the resident aesthetic doctor at Grace Belgravia for the past five years and is now based at 51 Harley St.
REFERENCES
1. Eiseman G, Reconstruction of the acne-scarred face, The Journal of Dermatological Surgery and Oncology 3 (1977):332–338 (p.332)
2. Townsend T, The Use of Advance Dermaplaning in Clinical Skincare and Treatment, Clinical Dermatology Research Journal, 2017 <https://www.scitechnol.com/peer-review/the-use-of-advance-dermaplaning-in-clinical-skin-care-and-treatment-mXJp.pdf>
3. Pryor L, Gordon CR, Swanson EW, Reish RG, Horton-Beeman K, Cohen SR, Dermaplaning, topical oxygen, and photodynamic therapy: a systematic review of the literature, Aesthetic Plastic Surgery, 2011 <https://www.ncbi.nlm.nih.gov/pubmed/21533984>
4. https://www.urmc.rochester.edu/encyclopedia/content.aspx?ContentTypeID=85&ContentID=P01108
5. EstheticianEdu.org, What you need to know about offering dermaplaning in your esthetics practice <https://www.estheticianedu.org/dermaplaning/>
6. Trivedi MK, Kroumpouzous G et al., A review of the safety of cosmetic procedures during pregnancy and lactation, International Journal of Women's Dermatology, March 2017 <https://www.sciencedirect. com/science/article/pii/S2352647517300059>
7. Dehaven C, Using skincare during pregnancy and breastfeeding, Aesthetics journal, June 2017 <https://aestheticsjournal.com/feature/using-skincare-during-pregnancy-and-breastfeeding?authed>
8. Mistry D, Williams P, The importance of antioxidants in pregnancy, Oxidative Medicine and Cellular Longevity, September 2011 <https://www.ncbi.nlm.nih.gov/pmc/articles/PMC3171895/>
9. Alkilani A, McCrudden M et al., Transdermal Drug Delivery: Innovative Pharmaceutical Developments Based on Disruption of the Barrier Properties on the stratum corneum, Pharmaceutics, October 2015 <https://www.ncbi.nlm.nih.gov/pmc/articles/PMC4695828/>
10. Soleymani T, Lanoue J et al., A practical approach to chemical peels, The Journal of Clinical and Aesthetic Dermatology, August 2018 <https://www.ncbi.nlm.nih.gov/pmc/articles/PMC6122508/>
11. Johnson W, Polished to Perfection: Behind Exfoliation, The International Dermal Institute <http://www. dermalinstitute.com/uk/library/124_article_Polished_to_Perfection_Behind_Exfoliation.html>
Considerations
Dermaplaning is not advisable if the skin has any active acne lesions or broken skin as the procedure may disrupt the skin even more. A full medical history should also be taken and, for this particular treatment, it is important to ensure that the patient is not taking any bloodthinning medication or has a metal allergy.
The main patient concern, and common misconception, with regard to dermaplaning is whether hair will grow back thicker or darker
Reproduced from Aesthetics | Volume 6/Issue 5 - April 2019 @aestheticsgroup @aestheticsjournaluk Aesthetics aestheticsjournal.com
Due to having removed the stratum corneum, the penetration of active ingredients that are applied immediately post treatment is enhanced
NUTRACEUTICAL SUPPLEMENT PREMIUM once-a-day Collagen DRINK Supplement Skin • Hair • Nails • Joints • Bones • Gut Health • Peri/Post Menopause FOR AGE MANAGEMENT Once a day supplement mixed with water, smoothie or fruit juice Expect results in 3-12 weeks CLINICALLY PROVEN SCIENCE www.totallyderma.com Tel: 020 3126 6795 | Email: info@totallyderma.com Tel: 020 3868 6242 | Email: enquiries@harpargrace.com • Added revenue stream • Full marketing support Also available from our distributing partner hair skin joints arteries gut bladder urethra vagina nails ligaments tendons bone Enhances the effect of topical medical aesthetic treatments Stimulates collagen and hyaluronic acid sites ALL OVER the body • evidence based and results-driven • pharmaceutical-grade ingredients • 95% bioavailable (pre-digested collagen amino acid peptides) • visible difference in skin firmness, elasticity and
longer, stronger hair and nails,
pain-free joints
key supplement
• promotes recovery post-procedure up to 200% more Collagen than current market players at least 300% more Hyaluronic acid up to 300% more L-Ascorbic Vitamin C Key antioxidants and anti-inflammatory ingredients: Grape Seed Extract, Green Tea Extract, Alpha Lipoic Acid, Zinc, Copper, Manganese
hydration,
more flexible,
•
for gynaecological menopausal dryness
Treating Milia
What is milia and how does it form?
There are commonly two types of milia; primary and secondary. Primary milia comprises benign, keratin-filled cysts, derived from the pilosebaceous follicle, seen just under the skin's surface,1 whereas secondary milia is an inflammatory condition characterised by plaques of milia.2,3,4 In children and adults (both men and women), they usually arise around the eye and on the cheeks; there is no evidence to explain exactly why these areas are affected more than others, but it may be because the skin is often thinner in these locations.5 Primary milia is frequently seen in infants, typically referred to as milk spots which often resolves itself. However, milia seen in adults is usually chronic; the evidence for why is unknown. It can be regarded as unsightly for some individuals and is difficult to cover with make-up due to its bumpy effect. The cause of milia in infants is also unclear, however there is some research that suggests milia in adults is caused initially by skin damage and/or the use of products with mineral oil and lanolin ingredients, such as emollients. It potentially arises because the skin is unable to absorb the product and there is a build-up within the follicle over time.6
It is not uncommon to see milia in aesthetic clinics as, nowadays, patients are frequently seeking skin rejuvenation treatments and may be conscious of this condition. Often, patients will have tried to treat their milia like regular breakouts but quickly learn that it isn't as easily resolved. In this article, I discuss the typical clinical presentations and how to treat and prevent milia.
Clinical presentation and diagnosis
Primary milia
On physical assessment, primary milia is firm, sub-dermal, uniform, pearly white to yellowish, with domed lesions usually measuring 1-3mm in diameter. The lesions are asymptomatic, non-itchy and commonly develop on the face, particularly around the eyes. It is common to see a single milia, as well as groups of 3-10 milium.5 No investigations are needed for the diagnosis of primary milia. The clinical appearance is diagnostic enough.6
Secondary milia
Secondary milia manifests as distinct plaques such as in Figure 1; this is a rare inflammatory condition characterised by plaques of milia in the periauricular area.2,3,4
These plaques can develop following trauma to the skin, for example, after a burn, in a blistering disorder such as epidermolysis bullosa, following a resurfacing skin treatment and even after tattooing.7,8 Secondary milia has also been described following potent topical corticosteroid use.9 These are all thought to be a result from damage to the pilosebaceous unit. Unlike primary milia (shown in Figure 2) which needs no further investigations, it is essential to investigate the underlying inflammatory condition that is present with secondary milia to address the initial problem to avoid secondary milia reoccurring.10
Multiple eruptive milia
Multiple eruptive milia is also a rare condition and is characterised by the sudden development of crops (patches) of milia over the course of weeks to months. If your patient has an acute history of milia it will need to be considered that they may be at risk of multiple eruptive milia.11,12 Eruptive milia can occur on the head, neck, and upper body.13 It is broken down into three categories:14,15
1. Spontaneous without a known cause or association (i.e. idiopathic)
2. A familial pattern with autosomal dominant transmission
3. A component of a genodermatoses. It is noted that only six cases of idiopathic multiple eruptive milia have been reported in the English literature.14,15
Both primary milia and multiple eruptive milia have been reported as familial disorders with autosomal dominant inheritance.16,17
Management of milia
Although milia is harmless and treatment is not necessary, when the milia does not resolve itself (as it often does in babies) there are a few treatment options for adults to consider, which are now commonly being offered within aesthetic clinics.
No topical or systemic medications are effective to treat primary and secondary milia, however single case reports have demonstrated the success of topical tretinoin.16
Treatment options
Deroofing is the most commonly-utilised technique where a sterile needle pierces the skin, then the milia is taken out with the blade of the needle. The milia can often be scooped out whole, as it is
nurse prescriber Louise Walsh provides insight into the different types of milia and shares methods of treatment and prevention
Independent
Reproduced from Aesthetics | Volume 6/Issue 5 - April 2019 @aestheticsgroup @aestheticsjournaluk Aesthetics aestheticsjournal.com
Figure 1: Secondary milia resulting from a chemical burn, potentially from a skin peel where the eyes weren't protected adequately. Images courtesy of Primary Care Dermatology Society22
Differential diagnosis
To avoid misdiagnosis and incorrect choice of treatment, it is always worth ruling out other skin conditions which may appear similar on assessment, such as:
• Acne vulgaris: specifically the closed comedones on the face
• Syringoma: skin coloured lesions around the eyes
• Xanthelasma: yellow plaques around the eyes
• Trichoepithelioma: slow-growing, single or multiple papules or nodules on the face
quite firm in texture. For a successful outcome, it is important to ensure the whole milium is removed. This procedure is fast and has minimal risks if an aseptic technique is followed. It typically leaves the patient with a small graze where the milia was, which should heal quickly.
Hyfrecation can be used to shatter and dehydrate the cyst.18 With this treatment option, a fine tip needle is used which delivers either an electric current or radiofrequency. This is usually only available in clinics where there is a dermatologist working within the team.
As well as this, cryotherapy is sometimes used to freeze the cyst; this can leave a small blister, which should resolve over a week or so. Secondary milia has also been treated effectively with electrodesiccation (the drying of tissue through the use of electrical current) or carbon dioxide laser (also known as co2 laser that uses short pulsed light energy).19-21
Risks and complications of treatment
When choosing an appropriate treatment method, it is vital to be confident and competent with the procedure and its associated risks and outcomes. Milia is often located near the eyes, which makes it a high-risk region to work on. It is important that you have a steady hand and your patient is reassured and unlikely to jump. Clearly detailing what is to come in your consultation process should help to prevent this. As with most treatments that compromise the skin, infection, bleeding and swelling are all potential risks. Scarring needs to be discussed thoroughly during the consultation process as some patients may prefer to keep the milia, rather than gain a possible scar. The treatment options mentioned will cause discomfort and others may require local anaesthetic, (for the treatment of hyfrecation, for example) which then carries risks of allergic reactions. None of the procedures can guarantee that the milia will be completely removed, although a good result is commonplace. It is also important to manage patients' expectations as milia can return.
Prevention advice
As milia can return, retinols (under guidance) and gentle skin peels are recommended to keep the skin soft and encourage cell renewal, if suitable for the patient's skin-type and lifestyle.23 It is also good practice to remind patients to avoid skin products which contain mineral oils and lanolin to prevent the chances of reoccurrence.
Conclusion
Primary milia is completely harmless and very common. In our current times, our patients are more-often-than-not striving for immaculate unblemished skin, so the desire for milia to be removed is on the increase and having the skill to do so is a great asset to any practice.
Louise Walsh is an independent nurse prescriber, dermatology nurse, the owner of aesthetics business
The Skin Nurse and practises at The Waldegrave Clinic in Teddington, London. Walsh has experience with various types of wound care and skin management approaches, both post operatively and in an urgent care setting, and now carries out minor-op procedures and acne clinics for the NHS.
REFERENCES
1. Kurokawa I, Kakuno A, Tsubura A. Milia may originate from the outermost layers of the hair bulge of the outer root sheath: A case report. Oncol Lett. 2016 Dec. 12 (6):5190-5192.
2. Garcia Sanchez MS, Gomez Centeno P, Rosen E, Sanchez-Aguilar D, Fernandez-Redondo V, Toribio J. Milia en plaque in a bilateral submandibular distribution. Clin Exp Dermatol. 1998 Sep. 23(5):227-9.
3. Castelvetere M. Milia en plaque. J Eur Acad Dermatol Venereol. 1999 Mar. 12(2):195-6.
4. Garcia Sanchez MS, Gomez Centeno P, Rosen E, Sanchez-Aguilar D, Fernandez-Redondo V, Toribio J. Milia en plaque in a bilateral submandibular distribution. Clin Exp Dermatol. 1998 Sep. 23(5):227-9.
5. Ratnavel RC, Handfield-Jones SE, Norris PG. Milia restricted to the eyelids. Clin Exp Dermatol. 1995 Mar. 20(2):153-4.
6. Charles M G Archer, MBBS, MRCP(UK) Milia Clinical Presentation. Updated: Mar 10, 2017 https:// emedicine.medscape.com/article/1058063-clinical#b3 [accessed 16.01.19].
7. Calabrese P, Pellicano R, Lomuto M, Castelvetere M. Milia en plaque. J Eur Acad Dermatol Venereol. 1999 Mar. 12(2):195-6.
8. Miller LM, Schwartz JT, Cho S. Milia: a unique reaction to tattoos. Cutis. 2011 Apr. 87(4):195-6.
9. Connelly T. Eruptive milia and rapid response to topical tretinoin. Arch Dermatol. 2008 Jun. 144(6):816-7.
10. Berk D, Bayliss S, Milia: A review and classification, Journal of the American Academy of Dermatology, December 2008
11. Garcia Sanchez MS, Gomez Centeno P, Rosen E, Sanchez-Aguilar D, Fernandez-Redondo V, Toribio J. Milia en plaque in a bilateral submandibular distribution. Clin Exp Dermatol. 1998 Sep. 23(5):227-9.
12. Calabrese P, Pellicano R, Lomuto M, Castelvetere M. Milia en plaque. J Eur Acad Dermatol Venereol. 1999 Mar. 12(2):195-6.
13. Langley RG, Walsh NM, Ross JB. Multiple eruptive milia: report of a case, review of the literature, and a classification. J Am Acad Dermatol. 1997 Aug. 37(2 Pt 2):353-6.
14. Multiple eruptive milia in a 9-year-old boy. Diba VC, Handfield-Jones S, Rytina E, Hall P, Burrows N Pediatr Dermatol. 2008 Jul-Aug; 25(4):474-6.
15. Review Multiple eruptive milia: report of a case, review of the literature, and a classification. Langley RG, Walsh NM, Ross JB J Am Acad Dermatol. 1997 Aug; 37(2 Pt 2):353-6
16. Rutter KJ, Judge MR. Profuse congenital milia in a family. Pediatr Dermatol. 2009 Jan-Feb. 26(1):62-4.
17. Heard MG, Horton WH, Hambrick GW Jr. The familial occurrence of multiple eruptive milia. Birth Defects Orig Artic Ser. 1971 Jun. 7(8):333-7.
18. Graham-Brown R, Burns T, Dermatology, Lecture Notes, Wiley Blackwell, 10th Edition, 2011
19. George DE, Wasko CA, Hsu S. Surgical pearl: evacuation of milia with a paper clip. J Am Acad Dermatol. 2006 Feb. 54(2):326.
20. Sandhu K, Gupta S, Handa S. CO2 laser therapy for Milia en plaque. J Dermatolog Treat. 2003 Dec. 14(4):253-5.
21. Noto G, Dawber R. Milia en plaque: treatment with open spray cryosurgery. Acta Derm Venereol. 2001 Oct-Nov. 81(5):370-1.
22. The Primary Care Dermatology Society (PCDS), <http://www.pcds.org.uk/>
23. Kluk J, Understanding Retinol Tolerance, Aesthetics journal, December 2018 < https:// aestheticsjournal.com/feature/understanding-retinol-tolerance>
Figure 2: A single primary milia. Images courtesy of Primary Care Dermatology Society22
Reproduced from Aesthetics | Volume 6/Issue 5 - April 2019 @aestheticsgroup @aestheticsjournaluk Aesthetics aestheticsjournal.com
It is not uncommon to see milia in aesthetic clinics as, nowadays, patients are frequently seeking skin rejuvenation treatments and may be conscious of this condition
SkinCeuticals Advanced Topical Antioxidants
The SkinCeuticals Antioxidant range is the cornerstone of any topical skincare regimen to improve skin health and quality. Thanks to high levels of resource and ongoing research into identifying the causes of skin damage and relentless validation of its antioxidant formulas, SkinCeuticals Antioxidants are proven to neutralise free radical damage and enhance skin's self-repair to visibly improve the signs of ageing. The SkinCeuticals Antioxidant range can also be integrated into procedures and treatments performed in-clinic to speed up recovery time.
Setting the standard in efficacy
With over 30 years of research, four generations of antioxidant breakthroughs and more than 20 peer-reviewed studies, SkinCeuticals provides advanced, clinically proven, synergistic formulations of potent Vitamin C.1 Only the SkinCeuticals Vitamin C antioxidants meet the strict Duke University formulation parameters essential to deliver enhanced absorption and proven efficacy:
• Pure L' Ascorbic Acid
• High concentrations of pure L' Ascorbic Acid
• Formulated at an acidic pH below 3.5 for optimal delivery
Renowned Harley Street dermatologist, Dr Ariel Haus, says "It is important to select a topical antioxidant proven to deliver optimal absorption and efficacy against free radical damage to improve overall skin health. Both Phloretin CF and C E Ferulic effectively increase Vitamin C levels in the skin due to the formulation containing pure L' Ascorbic Acid at high concentrations and low pH."
Ultimate protection and visible benefits
C E Ferulic, with its combination of Vitamins C, E and Ferulic acid, provides 8x the skin's natural environmental protection.2 It is clinically proven to reduce wrinkles, increase firmness and brighten the skin's complexion. Phloretin CF and Phloretin CF Gel provide the same environmental protection whilst reducing discolouration and improving uneven skin tone.3
Safeguarding against Atmospheric Skin Ageing
Daily use of C E Ferulic or Phloretin CF is strongly recommended because these SkinCeuticals flagship antioxidants have been evaluated and proven to neutralise free radical damage from Atmospheric Skin Ageing which comprises environmental aggressors such as UV, infrared radiation-A and ozone pollution. Importantly, these products also offer visible, proven benefits on key anti-ageing markers delivering high patient satisfaction.
Dr Ariel Haus adds "Today, with more than 90% of the world's urban population estimated to be living with pollutant levels in excess of WHO standard limits, being able to provide antioxidant serums that help to counteract the negative impact of ozone pollution on skin is of huge significance."
Integrated skincare
C E Ferulic is unique in its proof of safety and efficacy when used in conjunction with laser treatments. When C E Ferulic is used as an immediate post-ablative and non-ablative laser treatment, patients experience reduced swelling, redness and overall downtime, enabling them to get back to daily life more quickly.4
High potency antioxidant formulas for all skin types
• C E Ferulic: Improves the appearance of wrinkles, firmness and skin's brightness. For all skin types including normal to dry skin
• Phloretin CF and Phloretin CF Gel: Improves the appearance of pigmentation and helps to even out skin tone. For oily and combination skin
• Serum 10: A gateway antioxidant treatment for patients new to Vitamin C
• Resveratrol B E: A night treatment that strengthens skin's internal defences and improves skin radiance elasticity and density. For normal, dry and combination skin
• AOX+ Eye Gel: Reduces the appearance of puffiness and dark circles For all skin types including normal to dry skin
REFERENCES
1. Stable Ascorbic Acid Compositions. US Patent: 5,140,043. Pinnell, S.R., et al (2001) Dermatol Surg 27:137-142.
2. J Invest Dermatol.125:826-832,2005
3. J Cosmet Dermatol.2008;7,290-297
4. Laser Surg Med 2013;45 (Suppl 25): 1-93
For further information
Email:contact@skinceuticals.co.uk Twitter: @SkinCeuticalsUK
Aesthetics | April 2019 56 @aestheticsgroup @aestheticsjournaluk Aesthetics aestheticsjournal.com Advertorial SkinCeuticals
A summary of the latest clinical studies
Title: Botulinum Toxin Injections for Masseter Reduction in East Asians
Authors: Cheng J, Hsu SH, et al.
Published: Dermatologic Surgey, February 2018
Keywords: Masseter, botulinum toxin
Abstract: Cultural ideals for a slimmer face have led to an upsurge in interest in facial contouring among East Asians. Although surgical resection has traditionally been the main treatment option, botulinum toxin injection is becoming a popular, noninvasive alternative. Only the studies conducted in East Asian countries were analyzed in this review, exception of one study from Thailand. A total of 12 publications were identified. Each study was reviewed to extract relevant information on patient selection, injection techniques, efficacy, dosage, frequency, and main side effects of treating masseters with botulinum toxin. Botulinum toxin injection for masseter reduction in East Asians is efficacious and generally considered safe with no significant side effects. Future areas for investigation include defining the criteria for benign masseteric hypertrophy, minimum effective dosage of botulinum toxin, and the potential long-term effects of the injection.
Title: Nitrogen plasma skin regeneration for the treatment of mild-to-moderate periorbital wrinkles: A prospective, randomized, controlled evaluator-blinded trial
Authors: Theppornpitak N, Udompataikul M, et al.
Published: Journal of Cosmetic Dermatology, February 2019
Keywords: nitrogen plasma, periorbital darkening, periorbital rejuvenation
Abstract: Nitrogen plasma skin regeneration is a novel device that produces heat to the skin, resulting in the production of new collagen. Because of lower energy with safer skin damage and lesser adverse effects who have high Fitzpatrick's skin type especially Thais, this technique is very interesting for clinical application for skin esthetic treatment. However, this treatment has yet been empirically studied as the treatment for mild-to-moderate periorbital wrinkles. This study aimed to evaluate clinical efficacy of nitrogen plasma for the treatment of mild-to-moderate periorbital wrinkles. Eighteen volunteers were enrolled. Each volunteer was randomized to receive nitrogen plasma treatment on one side of periorbital wrinkles with three sessions at a three-week interval and compared with contralateral side without treatment. Photographic examination, skin wrinkle (SEw) score, melanin index, patients' satisfaction score, side effect, and pain score were reported. At over fourteen weeks, all volunteers completed the study. Treatment with nitrogen plasma group had significantly better improvement for periorbital wrinkles score by Lemperle scale, skin wrinkle (SEw) score by Visioscan® VC 98, and the melanin index by Mexameter® than the control groups (P = 0.004, P < 0.001, P < 0.001, respectively). This study also showed significantly greater satisfaction score to favor the nitrogen plasma treatment group than the control group (P < 0.001). The short-term adverse effects included erythema, scaling, temporary hyperpigmentation, pruritus, and dryness. Nitrogen plasma skin regeneration is effective and safe for the treatment of mild-tomoderate periorbital wrinkles and darkening.
Title: Treatment of Atrophic Facial Acne Scars with Microneedling Followed by Polymethylmethacrylate-Collagen Gel Dermal Filler
Authors: Biesman BS, Cohen JL, et al.
Published: Dermatologic Surgery, February 2019
Keywords: Acne, microneedling, dermal filler
Abstract: Microneedling and soft-tissue filler injections have been used independently to improve acne scarring. The effectiveness of a combined approach using microneedling followed by polymethylmethacrylate (PMMA)-collagen gel has not been carefully studied. The goal of this study was to assess the effectiveness and safety of microneedling alone versus microneedling followed by injection of PMMA-collagen gel filler for correction of atrophic facial acne scars. We conducted a multicenter, open-label, randomized, prospective study on subjects with distensible atrophic acne scars in the face to determine whether microneedling with PMMA-collagen gel is a superior acne scar treatment over microneedling alone. Fortyfour subjects received 3 microneedling treatments over a 12-week period followed by randomization to treatments with PMMAcollagen gel (treatment group) or no further treatment (control group). At 24 weeks, the treatment group achieved a statistically significant improvement in acne scores over microneedling alone. The improvement continued at 36 weeks. At 24 weeks, the treatment group showed a strong trend in improvement on the Physician Global Aesthetic Improvement Scale compared with microneedling alone.
Title: Comparison of Antiaging Effects on Rat Skin of Cog Thread and Poly-L-Lactic Acid Thread
Authors: Kapicioğlu Y, Gül M, et al.
Published: Dermatologic Surgery, March 2019
Keywords: Skin rejuvenation, cog threads, poly-L-lactic acid
Abstract: Polydioxanone Cog thread and poly-L-lactic acid (PLLA) thread have been used clinically for lifting and antiaging purposes. However, the histological changes in tissue and the efficacy of these 2 different types of thread have not been compared. This study used hematoxylin and eosin (H&E) staining, Masson's trichrome staining, and electron microscopy (EM) to compare the results associated with the use of Cog thread and PLLA thread in rat skin. Thirty female rats were divided into 3 groups of 10 rats each: a control group; a Cog group; and a PLLA group. Biopsy specimens obtained at 1, 3, and 6 months were examined using H&E, MT, and EM. Although significant increases were observed in dermal thickness and the numbers of fibroblasts in the PLLA group compared with the control group within the first month (p: .019), there were no significant differences between the Cog and control groups during this period (p: .245). Dermal thickness (p: .002) and numbers of fibroblasts (p: .001) were similar in samples obtained from the PLLA and Cog groups at 3 and 6 months, and both groups showed significantly improved outcomes compared with the control group. Poly-L-lactic acid and Cog sutures were effective in facial rejuvenation; both increased dermis thickness and stimulated collagen production.
Reproduced from Aesthetics | Volume 6/Issue 5 - April 2019 @aestheticsgroup @aestheticsjournaluk Aesthetics aestheticsjournal.com
Gaining
Diversity and inclusivity are not just buzzwords in beauty and aesthetics; they represent the ideals of the rich multicultural society we live in and they set the standard that clinics and practitioners should embody in order to serve the needs of the entire population. Professionals need to be able to tailor their approach to ensure they understand and can meet the skincare demands of darker skin-toned patients who sometimes present with different priorities to Caucasian patients.1,2 The top five patient concerns according to race are outlined in Figure 1 3 This article will explain why it is crucial to examine the needs and expectations of your skin of colour patient, and how by doing so, you deliver strategic advantages to your practice and positively enhance your bottom line.
The confidence factor
In a 2017 survey, my website, Black Skin Directory, found that 92% of 125 women of colour surveyed felt 'they were unable to' or 'found it a challenge' to find a skincare professional they felt confident could treat black skin safely.4 Instead, they turned to unverified internet sources, beauty magazines, family and friends, rather than professionals such as dermatologists or aesthetic practitioners,5 thus creating a void between patient and practitioner. While we appreciate this wasn't
the largest of surveys, qualitative feedback we receive from the general public on a weekly basis confirms the extent of the problem. The consequence of being unable to access qualified professionals is two-fold. Firstly, the skin of colour patient misses out on expert advice and treatments. Secondly, the practitioner is unable to access or treat this demographic and subsequently retain their custom. The patients' lack of trust in the ability of practitioners to treat their skincare concerns creates a lose-lose scenario for both parties.
Invisible patients
One of the main challenges faced by skin of colour patients is that of visibility, representation and inclusion in the aesthetics industry. In 1976, communications professor George Gerbner coined the term 'symbolic annihilation' to describe the absence or underrepresentation of some groups in the media, based on defining factors such as sex and race.6 These groups are omitted from mainstream advertising, thereby making them invisible. Research shows that if a person of colour doesn't see a representation of themselves in media, their engagement will be low and the assumption is that their needs will not be met.7 8 If we extend this same idea to the aesthetic industry, where to a large extent, marketing and imagery is heavily geared towards Caucasian skin tones with much less representation of skin of colour, we can see how skin of colour patients are left behind. A recent article from online platform R29, highlighted the lack of diverse representation in the visual marketing of skincare, especially on social media. This inadvertently and incorrectly sends out a message that these brands do not cater for people with skin of colour.9 Black Skin Directory research also revealed that skin of colour patients attached importance to the racial background of a practitioner, and expressed some desire to be treated by a professional of the same/similar heritage. The main reason cited was that a doctor of the same cultural background would appreciate and be able to treat the nuances of black skin more sympathetically than a white doctor.4,10 This fact was also evident in the 2018 Oakland Men's Health Disparities Project undertaken by researchers from Stanford University and the University of California which revealed that, "Nearly 65% of black respondents and 70% of white respondents reported that a doctor of the same race would understand their concerns best."11 But with research pointing to an unconscious racial bias in the hire of black and minority ethnic (BME) professionals12, even up to senior posts within the NHS, skin of colour patients are even less likely to see a reflection of themselves in the ethnic make-up of professionals and provision of services. Only 57% of BME applicants achieve success in securing a consultant role, compared to 77% of Caucasian doctors.13 This is particularly important when you consider that, especially within dermatology, doctors have to achieve the position of consultant before they can practice as a qualified dermatologist. That said, overall, patients will be more inclined to
Reproduced from Aesthetics | Volume 6/Issue 5 - April 2019 @aestheticsgroup @aestheticsjournaluk Aesthetics aestheticsjournal.com
who
demonstrate their knowledge and experience in treating diverse caseloads,
Skin of Colour Patients Caucasian Patients Acne Acne Dyschromia Unspecified dermatitis or eczema Seborrheic dermatitis Actinic keratosis Atopic dermatitis Viral warts Unspecified dermatitis or eczema Sebaceous cyst
see practitioners
can
regardless of their ethnic background.
and Retaining
with Skin of Colour Aesthetician and specialist website founder Dija Ayodele discusses why it can be difficult to attract darker skin-toned patients and how to overcome these challenges to secure long-term patient loyalty
race.
Patients
Figure 1: The top five patient concerns according to
Information obtained from an analysis of nationally representative data from the US from 1993 to 2009.3
Myths and misconceptions
One of the consequences of patients not seeking dermatology and skin opinions from professionals has been the propagation of myths about treatment options for skin of colour patients. These long held misconceptions, passed down through generations, create a hurdle for professionals to overcome in order to attract skin of colour patients.
Myths such as darker skin tones don't burn in the sun or get skin cancer, so therefore do not require sunscreen protection,14 have resulted in a higher melanoma mortality rate for skin of colour patients, even though the initial incidence rate is lower. The evidence shows that skin of colour patients present with skin cancer at a much more advanced, untreatable stage, than white patients.15 Darker skin tones tend to present more concerns with dyschromia16 and the use of home remedies such as applying cocoa or shea butter to treat skin scars and stretch marks is a long-held myth, even when studies have indicated that nut butters cannot lighten or fade discoloration.1718 Conversely, hydroquinone, a powerful ingredient confirmed to fade discolouration and safe for skin of colour patients when used as medically prescribed,19 is viewed with much apprehension due to its overuse in the skin bleaching phenomena,20 especially from people of West African descent, and also from Asia.21 Therefore, it is good practice to approach the topic with care and offer additional advice to reassure the patient when prescribing or suggesting its use for treatment. There has also been much confusion about the types of devices that are safe for skin of colour patients. In the early days of laser hair removal, it was accepted that it was unsuitable for darker skin tones due to the way in which the device targets melanin. However, the latest technological advances have opened up laser hair removal for skin of colour patients, with devices such as the ND:Yag laser providing effect hair removal without damaging dark skin.21
Embracing diversity
Seeing as inclusion and representation are key factors in attracting skin of colour patients, ensuring your clinic speaks to a diverse audience is key. For example, an audit of your marketing materials may quickly reveal your diversity narrative. Do you have skin of colour imagery and typical concerns detailed in your brochures and on your website? It is insufficient to assume that skin of colour patients will resonate with your clinic message if you do not directly draw them in through your content. It may even be beneficial to include a specific page on your website covering your approach to skin of colour patients. This is an immediate signal to new patients that you are aware of their needs and also boosts your search engine optimisation ranking. Furthermore, it's worth keeping records of patient ethnicity data.22 Some patients like to know how many skin of colour patients you have treated, and this data can be a valuable marketing tool in attracting other skin of colour patients. From our survey, 70% of respondents cited a practitioner's experience in treating skin of colour patients as a key deciding factor when choosing a skincare professional.4 If your clinic has an active social media account such as Instagram, and you have the budget available, working with prominent skin of colour 'influencers', such as Patricia Bright, Freddie Harrel or Chanel Ambrose, can garner exposure to the large skin of colour audience. Influencers are seen as credible and authentic social media personalities who have the ability to persuade their audience on the merits of your offering.23
It is crucial to not only look at personalities with high followers, but also those who have high engagement rates, thus providing
a superior return on investment. You could even choose to work with 'microinfluencers' such as makeup artist Stacy Wodu or fashion model Irene Agbontaen, who admittedly have smaller audiences, but nevertheless are trusted and remain relevant without a heavy price tag! In the main, the decision on whether you work with a large influencer or microinfluencers comes down to cost but also style, expertise in subject matter, previous collaborations and brands they may have worked with in the past.24 Additionally, the brands you choose to use in your clinic will have an impact on your ability to attract, treat and retain patients with skin of colour. It is advantageous to select a brand with extensive clinical data up to Fitzpatrick VI. They will be able to provide skin of colour trial data, as well as before/after imagery, that you can display in clinic on your retail shelves and use during consultations.25
Education is key
Continuously educating the demographic is key to combat ingrained myths surrounding treatment of skin of colour patients. It is incumbent on professionals to send the right messages to reassure these patients that safe, evidence-based treatments and products exist. Sharing your expertise by writing a blog, or making contributions to magazines and newspapers such as Pride,26 The Voice,27 or Black Beauty & Hair28 which have a large skin of colour readership, can raise your profile to a more diverse audience. You can further expand your blog by including skin of colour case studies of your patients. Pictures speak a thousand words, so clear before and after images can set you apart, reinforce your expertise and secure patient loyalty. Likewise, up-to-date education for the practitioner is also important. Some studies have pointed to inadequate levels of skin of colour training amongst dermatology personnel29,22 and there are a number of conferences and training courses dedicated to skin of colour, where you can learn and network with colleagues who are experienced in treating skin of colour patients. For example, award-winning training provider Dalvi Humzah Aesthetic Training hosts a skin of colour course in the UK, and further afield there is the larger Skin of Color Update conference in the US.31 Making the time to refresh your knowledge is reassuring to your patients, so make sure you shout about it your digital newsletter, social media and in your clinic.
Cultural competency is important in maintaining a positive relationship with skin of colour patients. Within aesthetic practice, the faces of celebrities like Angelina Jolie or Elizabeth Hurley have long been used as the 'golden ratio' of beauty. In today's diverse world, is it ethical to infer to a skin of colour patient that these celebrities are the standard of beauty to emulate? Rather, develop a portfolio of images that cover all skin tones, including darker skin toned examples such Halle Berry, Priyanka Chopra or Jourdan Dunn.
Summary
The skin of colour demographic is burgeoning, with excellent spending power upwards of £300 billion a year30 and by understanding skin of colour patients' unique needs and tailoring your approach, it is possible to increase your patient numbers as well as retain them in the long term. There are distinct nuances in darker skin, so ensuring that your service provision is well thought out to be inclusive and diverse at all levels, from imagery and social media to product selection and the knowledge, you can make a notable difference that sets you up for increased success with skin of colour patients.
Reproduced from Aesthetics | Volume 6/Issue 5 - April 2019 @aestheticsgroup @aestheticsjournaluk Aesthetics aestheticsjournal.com
Dija Ayodele is a London-based aesthetician, British Beauty Council Advisory Board member and founder of the award-winning Black Skin Directory, which connects skin of colour patients with expert skincare professionals. She specialises in skin rejuvenation techniques for skin of colour at her Kensington clinic.
REFERENCES
1. Alexis A.F. & Barbosa V.H, Skin of Colour – A practical Guide to Dermatologic Diagnosis and Treatment. (New York: Springer, 2013), p. 301
2. Torjesen, I., 'Cosmetic needs differ for skin of color patients', Dermatology Times, 2018. 39(6) <http:// www.dermatologytimes.com/article/unique-treatment-approaches-skin-color>
3. Davis SA et al., 'Top dermatologic conditions in patients of color: an analysis of nationally representative data', J Drugs Dermatol, 2012. 11(4) <https://www.ncbi.nlm.nih.gov/pubmed/22453583>
4. Black Skin Directory, Skincare for all (UK: Black Skin Directory, 2017) <https://www.blackskindirectory. com/our-vision>
5. Alexis A.F. & Barbosa V.H, Skin of Colour – A practical Guide to Dermatologic Diagnosis and Treatment. (New York: Springer, 2013).
6. Gerbner G. & Gross L. (1976). Living with television: The violence profile. Journal of Communication, 26, 172-199.
7. Dhesi, N., 'The Importance of Diverse Advertising', Huffington Post, 2017 <https://www.huffingtonpost. co.uk/neel-dhesi/advertising-diversity_b_15380586.html>
8. Vinjamuri, D., 'Diversity in Advertising Is Good Marketing', Forbes, 2015 <https://www.forbes.com/sites/ davidvinjamuri/2015/12/11/diversityinadsisgoodmarketing/#3fa30a464248>
9. Kilikita, J., 'Why are Global Skincare Brands Excluding People of Colour on Instagram?', Refinery29, 2019 <https://www.refinery29.com/en-gb/lack-of-diversity-beauty-instagram>
10. Hardy, A., I'm black and my doctor should be too, Tonic, 2017 <https://tonic.vice.com/en_us/article/ ezx9zz/im-black-and-my-doctor-should-be-too>
11. Torres, N., Research, Having a black doctor led black men to receive more effective care. Havard Business Review, 2018 <https://hbr.org/2018/08/research-having-a-black-doctor-led-black-men-toreceive-more-effective-care>
12. Kline, R., 'Diversity and inclusion are not optional extras if the NHS wishes to improve', HSJ, 2018 <https:// www.hsj.co.uk/equality-and-diversity/diversity-and-inclusion-are-not-optional-extras-if-the-nhs-wishes-toimprove/7023599.article>
13. Campbell, D., 'White NHS doctors 'more likely to be promoted than minorities', The Guardian, 2018 <https://www.theguardian.com/society/2018/nov/04/white-nhs-doctors-more-likely-to-be-promotedthan-minorities>
14. Wu et al., Racial and Ethnic variations in incidence and survival of cutaneous melanoma in the US, 19992006, JAAD, 2011. 65(5) < https://www.ncbi.nlm.nih.gov/pubmed/22018064>
15. Krishnaraj Mahendraraj et al., Malignant Melanoma in African–Americans, A Population-Based Clinical Outcomes Study Involving 1106 African–American Patients from the Surveillance, Epidemiology, and End Result (SEER) Database (1988–2011), Medicine (Baltimore), 2017. 96(15) <https://www.ncbi.nlm.nih. gov/pmc/articles/PMC5403065/>
16. Kundu R.V. and Patterson S., Dermatologic Conditions in Skin of Color: Part I. Special Considerations for Common Skin Disorders. American Family Physician, 2018. 87(12) <https://www.aafp.org/afp/2013/0615/ p850.html>
17. Osman H. et al., Cocoa butter lotion for prevention of striae gravidarum: a double-blind, randomised and placebo-controlled trial. BJOG, 2008, 15(9) <https://www.ncbi.nlm.nih.gov/pubmed/18715434>
18. Buchanan K. et al., Prevention of striae gravidarum with cocoa butter cream. Int J Gynaecol Obstet. 2010, 108(1) <https://www.ncbi.nlm.nih.gov/pubmed/19793585>
19. Desai, SR., Hyperpigmentation Therapy: A Review. The Journal of Clinical Aesthetic Dermatology. 2014, 7(8)
20. Benn, ETK et al., Skin Bleaching and Dermatologic Health of African and Afro-Caribbean Populations in the US: New Directions for Methodologically Rigorous, Multidisciplinary, and Culturally Sensitive Research. Dermatol Ther (Heidelb), 2006, 6(4) <https://www.ncbi.nlm.nih.gov/pmc/articles/ PMC5120641/>
21. Khan C., Skin lightening creams are dangerous - yet business is booming. Can the trade be stopped? The Guardian, 2018 <https://www.theguardian.com/world/2018/apr/23/skin-lightening-creams-aredangerous-yet-business-is-booming-can-the-trade-be-stopped>
22. Battle EF, Hobbs LM, 'Laser-assisted hair removal for darker skin types', Dermatol Ther (2004), pp.177-83. https://www.ncbi.nlm.nih.gov/pubmed/15113285
23. The difference between an influencer and a micro-influencer (and which is best for your brand) <https:// www.smalltalksocial.com/blog/the-difference-between-an-influencer-and-a-micro-influencer>
24. Chalmers, A.M., Are you optimising your cosmeceutical range? Aesthetics Journal, 2017 https:// aestheticsjournal.com/feature/are-you-optimising-your-cosmeceutical-range
25. Pride Magazine <http://pridemagazine.com>
26. The Voice Newspaper <https://www.voice-online.co.uk>
27. Black Beauty & Hair <https://www.blackbeautyandhair.com>
28. Buster, KJ et al., Dermatologic health disparities. Dermatol Clin. 2012 30(1) <https://www.ncbi.nlm.nih.gov/ pmc/articles/PMC3742002/>
29. Pandya, AG et al., Increasing racial and ethnic diversity in dermatology: A call to action. JAAD, 2016, 74(3).
30. Amoah, L., To tap into the 'black pound', brands must embrace cultural transformation. Campaign Live, 2018 <https://www.campaignlive.co.uk/article/tap-black-pound-brands-embrace-culturaltransformation/1496325>
31. Skin Of Color Update 2019, New York <https://skinofcolorupdate.com/>
A Revolution in Skin Bio-revitalisation
• No needles biorevitalisation product suitable for men and women of any age.
• The patented combination of TCA and H2O2 allows the TCA to bypass the epidermis and stimulate dermal fibroblast growth factors.
• Comfortable for the patient.
• Suitable for use throughout the year.
• Non-ablative chemical stimulation of the skin.
• Can be used in combination with other treatments such as PDO Threads or Microneedling.
• 10 – 15 minutes treatment time.
• A comprehensive range of post treatment and home use products are also available.
Reproduced from Aesthetics | Volume 6/Issue 5 - April 2019 @aestheticsgroup @aestheticsjournaluk Aesthetics aestheticsjournal.com
PRX-T Half Page Horizontal Aesthetics Journal October 2018 33 % TCA H202 PATENTED
VOTE NOW FINALIST 2018 For information about PRX-T please contact Medical Aesthetic Group: Unit 3 Compass Point, Ensign Way Hamble, Southampton, Hampshire SO31 4RA Telephone: 02380 676733 Email: info@magroup.co.uk www.magroup.co.uk AS FEATURED IN THE ACE SYMPOSIUM WITH DALVI HUMZAH AND BEATRIZ MOLINA 1 & 2 MARCH 2019 / LONDON
Utilising Email Marketing Lists
Marketer Sam Hunt discusses the importance of targeted email lists and provides tips on how to reach target audiences successfully
Using emails to market your clinic's products and treatments can be a simple, cost-effective solution to gain more appointments and increase brand awareness. Many people may think that the days of using emails for marketing purposes are long gone as there are more advanced marketing techniques readily available, such as social media management tools and payper-click (PPC) functions. We can often forget about more original marketing techniques but I think that there will always be a place for email marketing and targeting. One key ingredient to ensure your marketing is successful is to know your audience like you do a friend. There may be a number of different audiences that you are targeting, and a one size fits all approach just isn't going to work; this is where email marketing lists come into play.
What is an email list?
Simply put, an email list is a collection of names and email addresses used by an individual or an organisation to send material to multiple recipients.1 With a record number of people now owning or having access to a smartphone, emails are often accessed at various times during the day. In a recent study, it was found that 75% of consumers said they use their smartphones most often to check emails.2 Many people have email notifications enabled, so it is even easier for clinics to reach their previous or current patients at any time throughout the day. By
creating a specific list, for example a list of women aged between 40 and 50 interested in facial volume restoration, your patients will feel valued and as though they are being targeted personally, which I believe undoubtedly helps to create a good rapport.
Building an email list
With various customer-relationship management (CRM) systems on the market that incorporate email marketing, building an
accurate email list is now easier than ever to do. Many CRM systems provide this, and some allow you to run reports to separate data into appropriate lists.
So how do you decide on which groups of people to email? You need to look at the options available to you and what you can offer them in the long run. When patients sign up to your clinic, you should be asking them specific questions on an electronic sign-up form. This should include questions such as:
• Click which treatments you are interested in (options should include all treatments you offer)
• What is your motivation behind seeking treatment?
• How old are you?
• What's your income available to spend on procedures per month? (You could include grouped options based on patients' usual spend)
• When is your birthday?
These answers will then feed into your CRM system and depending on the system you are using, patient details will be added to the appropriate lists based on the answers they provide. As well as creating lists based on the answers to questions patients provide, you could also create lists according to other information previously supplied. Whilst you are able to do this manually, it can be very time consuming. In my experience, however, most clinics are already using some form of CRM system, so it is a good idea to utilise its capabilities in order to make the whole
Types of categories Example list breakdowns Example messages
Treatment interest Lip fillers
Outline current trends and showcase successful before and after photos, detailing your experience in treating lips
Motivation for treatment Skin changes associated with the menopause
Previous treatment/time since last treatment
Botulinum toxin
Age 25-35
Location Within a five-mile radius
Previous spend Above £1,000 per visit
Discuss how and why the skin changes at this time for women and the treatments you can offer to help
Send helpful reminders to notify patients when they're likely to be due another round of botulinum toxin
Acknowledge the signs of ageing that these patients may now be experiencing, what else they can expect and offer a solution with your treatment options
Emphasise how quick and easy it is for patients to pop into your clinic and find out more
Send information on any updates to the treatments these patients have had previously, as well as your higher-priced options
Disposable income £200-£400 per month
Birthday N/A
Figure 1: Examples of targeted lists and messages
Detail your treatment options within this price range, as well as options that may be slightly higher that wouldn't require a monthly spend
Wish them a Happy Birthday and provide an exclusive offer to incentivise them to visit the clinic, for example a free consultation as a birthday gift
Reproduced from Aesthetics | Volume 6/Issue 5 - April 2019 @aestheticsgroup @aestheticsjournaluk Aesthetics aestheticsjournal.com
process easier and more professional. Figure 1 shows a breakdown of the types of categories you can utilise to create your targeted lists, based on answers from patients and data you have on file. It also demonstrates examples of messages you can send to patients, based on the lists they are added to. While the table provides some examples, the lists you can create really are endless and different emails can be used for different occasions and scenarios; I would advise that you look at what the patient can achieve from these different statements and there always needs to be a call to action (CTA). The CTA requires your recipients to 'do something' once they have read the email. Whether that's getting in contact with the clinic for more information or even booking an appointment, without this, the email will probably get lost in their evergrowing inbox.
As mentioned, lots of CRM systems sort this data for you once it's been collected. I would suggest creating a new email list before every marketing newsletter to ensure you include all of your new patients too. Some CRM systems will update email lists automatically but if you're unsure, contact your provider's support team so that they can train you on how to do this.
Creating the right content
If you have asked for relevant information in the initial registration process, why would you send a targeted email that focuses on a new range of dermal fillers to a patient who has said they are only interested in IV drips? Your email list should be made up of people actually interested in hearing what you have to say. Don't forget that emails are personal. I recommend that your marketing emails should be correctly addressed to the recipient and signed off by a person at the clinic. You shouldn't be sending out generic emails that just say 'Hi' or 'Hello'. A good CRM system will have a function that automatically enters patients' names, most often called a 'merge tag'. Remember that emails can easily be forwarded on, so you have to always remain professional. There are a number of things to consider when creating a marketing email, like whether it's compatible with mobile devices and the overall design. But for the purpose of this article I reiterate that you should be sending your emails to those who are actually interested in what you are offering, which you would have collated in the stages mentioned above. Don't forget that by utilising all marketing methods and linking
them into each other builds a strong, reliable brand. I recommend adding social media links at the bottom of your emails, as well as linking content to your website. You should also send your newsletters and marketing emails out at a time when your clinic is open so that your recipients have the opportunity to pick up the phone and speak to somebody if they require more information, or if they want to book.
Evaluating the campaign
Once you have sent an email, or have a sequence of emails scheduled as part of a campaign, it is vital that you constantly evaluate if it is working to get the best results possible. Look at subject lines, open rates and the overall design of the email; all of which can usually be done through your CRM system. Examine how many recipients opened the email, how many clicked through to your website or even how many people opted-out. According to email marketing platform MailChimp, on average for the healthcare industry, 2.25% of recipients click through from an email newsletter and we see an average 0.29% unsubscribe rate per newsletter.3 While the click-through rate is fairly low, it is useful to be aware of this benchmark. In my opinion, with the right CTA and design, your emails can achieve a higher click-through rate. Opt-outs are a good indication that you're either marketing to your patients too much or about the wrong subjects, in which case you would need to review your email list. If your email open rates are down, this may be due to your subject lines not being relevant or appealing enough. As such, you should review your email subject lines to ensure they contain key words that will interest your target audience and provide valuable information that will encourage potential patients to open your emails.
Recording results
Essentially your email has been successful if your patients have booked an appointment. So how do you find out if they did so as a result of your email targeting?
You could use keywords and then ask the patient to quote them when booking e.g. OFFER2FOR1, however many CRM systems have options to record exactly where a patient came from and what encouraged them to book that all-important appointment.
If your CRM system doesn't have a facility where this information is recorded automatically, I would advise recording all of this in a spreadsheet. You could
mark off all of the recipients who booked an appointment within a week of your campaign going out and record which treatments they've booked in for. It's also worth briefing your front-of-house team to ask and record what encouraged patients to book when they present in clinic.
Considerations
When it comes to patient data, it is essential that you follow the regulations in place, in accordance with General Data Protection Regulation (GDPR).4 You must only use your patients' data for the reason you've stated, which should be detailed when they provide it via your website. You should also keep all data hidden from unauthorised persons, ensuring that files are password protected. It is essential that within marketing emails you give the recipient the opportunity to opt out, which is usually automatically managed by your CRM system.
If you are found to have breached GDPR you could be charged up to 20 million Euros or 4% of your global annual turnover. It is essential that you understand this regulation, so familiarise yourself with the requirements to avoid any detrimental consequences.4,5
Stand out from the crowd
With the right plan in place, your clinic can really stand out and benefit from email marketing. Building an email list can be simple if you have a system that automates the collation and segregation of patient data. As discussed above, there are some great CRM systems on the market which do this. Your clinic does not want to miss out on being able to directly reach your target market with tailored messaging opportunities.
Sam Hunt is the founder of marketing agency Brandaroo, which specialises in assisting aesthetic clinics with social media and email marketing. With a background in marketing and an interest in healthcare and aesthetics, he set up Brandaroo in 2016 to assist clinic owners in building their business.
REFERENCES
1. Campaign Monitor, Email List Building <https://www. campaignmonitor.com/resources/guides/build-email-list/>
2. The Inbox report, Consumer perceptions of email, 2018 <https:// www.emailmonday.com/mobile-email-usage-statistics/>
3. Mailchimo, Email Marketing Benchmarks <https://mailchimp. com/resources/email-marketing-benchmarks/>
4. Gronow C, Are you ready for GDPR?, Aesthetics journal, May 2018 <https://aestheticsjournal.com/feature/are-you-readyfor-gdpr>
5. Information Commissioners Office, Guide to Data Protection <http://www.ico.org.uk/for-organisations/guide-to-dataprotection/>
Reproduced from Aesthetics | Volume 6/Issue 5 - April 2019 @aestheticsgroup @aestheticsjournaluk Aesthetics aestheticsjournal.com
Renting Out Your Clinic Space
consultation or administrative work, will be able to meet a client's demands across a wide spectrum. This revenue generation can be made more efficient if you lease premises to businesses that have similar or shared customer bases. For example, if a medical aesthetic clinic chooses to rent an unused room to a dental practitioner providing teeth whitening procedures, the clinic may be able to market their procedures to a new customer base and vice versa. Therefore, renting out surplus capacity is not only a way of generating additional revenues from otherwise unused space, but can also help widen a clinic or hospital's brand recognition and potentially its patient base.
One of the biggest attractions for a practitioner looking to rent clinic space is the desire to remove the hassle and the administrative burden of running their own practice. Establishing a clinical space in new premises entails time, money and a lot of organisation. By choosing to rent space in a pre-existing, Care Quality Commission (CQC) registered facility,2 practitioners can avoid lengthy licensing and contract negotiations.
With the rise of start-ups and the growth of small businesses from across all sectors over the last few years, we've seen an increased demand for flexible workspaces. Many organisations and independent practitioners in the private healthcare and cosmetic interventions sectors increasingly require flexible, affordable and easily available premises from which to conduct their business and, as such, I believe that there is a significant market in the UK for renting clinical space. The rise of a 'sharing economy' in the UK has seen a growing number of companies respond to this market demand by renting their facilities.1 Businesses are innovatively repurposing existing, unused clinic space, renting them out to healthcare organisations, independent consultant practitioners and specialists such as cosmetic surgeons, private nurses and cosmetic or dental practitioners. Private clinics that rent out space play an important and supportive role as facilitators of the private health and cosmetic sectors, promoting the development of private practice in the UK by enabling professionals to build and develop their businesses without the stress and cost of purchasing their own space and employing staff to manage it. Renting unused clinic space can also offer flexibility to private practitioners, many of whom travel around the country to run their businesses and do not want to be tied to one premise. This article aims to help those who are looking to rent out their existing clinic space, outlining the benefits and key considerations to factor in when doing so.
Benefits of renting out clinic space
There are compelling benefits for private hospitals and clinics who choose to rent out their clinic space. The first being the additional revenue that can be generated from space that would have otherwise gone unused or may even have been losing money through inefficiencies, such as paying for utilities or staff to run the building, even when it's not in use. There is added opportunity for hospitals and clinics to draw in greater income if they are able to offer a range of different spaces. Businesses that have many different types of rooms, housing a range of facilities and equipment that can be tailored to the renter's needs, will be able to draw income from a greater variety of practitioners looking to rent space. For example, clinics that offer both extensive clinical facilities, such as operating theatres and clinical rooms as well as standard consultation rooms that can be adapted for a wide variety of purposes, including
How to get started
Before you decide to lease your premises, there are a few practical points that should be considered. Most importantly, you will need to assess your capacity and work out what you are able to offer to the market. Do you have space that is always regularly available or are you better suited to provide ad-hoc access? If you are only able to provide premises on an ad-hoc basis, it may be worth considering reorganising your own schedule to create a room that is available on a regular basis. Knowing that there are facilities which they are able to rent consistently on specific
Reproduced from Aesthetics | Volume 6/Issue 5 - April 2019 @aestheticsgroup @aestheticsjournaluk Aesthetics aestheticsjournal.com
Business development manager Rebecca Boland explains why clinics should consider renting out their unused space
One of the biggest attractions for a practitioner looking to rent clinic space is the desire to remove the hassle and the administrative burden of running their own practice
INFO@INTRAVITA.COM WWW.INTRAVITA.COM
days will be more attractive to returning practitioners. If you are already a tenant, it is crucial to consult with your landlord before you lease space to make sure you are not breaking the terms of your own lease agreement. Similarly, you must contact your insurers to determine whether you will need to change your cover. If your premises is regulated with bodies such as the CQC,2 Healthcare Improvement Scotland (HIS),3 Healthcare Inspectorate Wales (HIW)4 or the Regulation and Quality Improvement Authority (RQIA),5 you will also need to seek advice as to whether your registration covers the activities performed by the renter. Always consult a conveyancing solicitor before deciding to rent premises on a commercial basis to check you have the ability to grant the lease. They will also be able to help you write or review legal contracts. Deciding how much to charge for your space will depend completely on the quality, type and size of facilities and services that you are offering. I would strongly advise that you undertake some market research to assess the rates that your competition is offering, which can be done easily through searching on the internet. Prices are most often based upon location, accessibility, space and quality. For example, in my experience, a CQCregistered consultation room in central London will command a premium of around £30-40p/h in comparison to one located in the outskirts of Greater Manchester, which is more likely to charge in the region of £20p/h. It may be the case that although you have spare space suitable for renting, you feel that the administrative commitment is too burdensome to make it worthwhile. In which case, you might consider exploring a partnership with an organisation that can take on the administrative processes, such as accounting and booking, meaning that you can benefit from the extra revenue without significant extra work. As with many service providers, reputation is key. One the most valuable sources of advertising available to you will be testimonials from your own network of patients, which can be used to make marketing tools, such as brochures, websites and social media pages, more impactful, engaging and informative. I have found that being able to demonstrate positive client experiences is particularly effective when taking part in private healthcare conferences or tradeshows, such as the Aesthetics Conference and Exhibition, which will be attended by many small business owners, who may be interested in renting space.
Key considerations and tips for success
In my role, I have conducted extensive market research to ask practitioners directly what their main priorities were when looking for premises. Many told me that, in addition to high levels of quality and safety, flexibility was crucial when looking for space to rent. Independent practitioners often travel around the country and need a network of premises to work from. It often isn't practical or financially viable for them to rent permanent space, especially if it needs to be fully equipped with clinical instruments or staff.
Offering a simple and easy-to-use service is also key to successfully renting out clinic space. I'd suggest an optimised booking process and, where possible, additional services such as administrative nursing personnel, clinical waste disposal or pathology are all attractive services that will make your space stand out against the rest. Should a renter cancel their slot, which does unfortunately happen, I would advise setting terms in your contract, the below provides a guideline:
• Over 28 days' notice = no payment required
• Less than 14 days' notice = 50% payment requirement (this is because I would say it's unusual for a surgeon/practitioner to book within 14 days so the space is effectively lost at that stage, you should take a small payment to compensate for the loss of business)
• On the day = full payment required
To the best of your ability you should prioritise providing high-quality, hasslefree facilities that can be easily rented as needed. Doing so will give practitioners peace of mind that they can provide quality, smooth-running services to their patients
at your facilities. A flexible lease model is therefore essential to meet practitioners' requirements. As such, in addition to longterm contracts such as 'Licences to Occupy', which are contracts that are typically six to 12 months, I suggest also offering periods by appointment, hourly, half-day or full-day rates to maximise your market appeal.
Conclusion
There is a fantastic opportunity for private clinics to open their unused facilities for independent aesthetic practitioners and other healthcare professionals to rent. Not only can it help maximise revenues for all parties involved, but it's an excellent way for larger organisations to work collaboratively with independent practitioners, supporting the growth and success of the UK's private healthcare and medical aesthetics sectors.
Disclosure: Rebecca Boland is the business development manager for Electiva, a UK provider of private clinic space.
Rebecca Boland has worked in business management in the healthcare sector for more than 13 years. Prior to Electiva, Boland's career included working for two of the UK's leading cosmetic intervention providers as well as running her own consultancy, advising independent cosmetic, aesthetic and dental practitioners.
REFERENCES
1. Cushman & Wakefield, Boom in UK co-working as flexible workspace take-up triples in top cities, January 2018 <http:// www.cushmanwakefield.co.uk/en-gb/news/2018/01/coworkingreport>
2. Care Quality Commission <https://www.cqc.org.uk/>
3. Healthcare Improvement Scotland <http://www. healthcareimprovementscotland.org/>
4. Healthcare Inspectorate Wales <http://hiw.org.uk/?lang=en>
5. The Regulation and Quality Improvement Authority <https:// www.rqia.org.uk/>
Reproduced from Aesthetics | Volume 6/Issue 5 - April 2019 @aestheticsgroup @aestheticsjournaluk Aesthetics aestheticsjournal.com
Renting unused clinic space can also offer flexibility to private practitioners, many of whom travel around the country to run their businesses and do not want to be tied to one premise
The most technologically advanced system designed to treat face and body imperfections. The non-invasive solution that restores natural beauty, and promotes mental and physical balance. Theramagnetic treatment is pleasant and It acts on the whole body, providing a general sense of well-being and stimulating cellular regeneration thanks to the exclusive D.E.S. Technology patented system, which combines an effective Endomassage with the known properties of Pulsed Magnetic Fields with Stochastic Resonance.
THERMAL MANAGEMENT SYSTEM
TMS adjusts by detecting the temperature and flow levels of the fluids to prevent the most frequent failures that take place in less sophisticated laser systems.
The renowned medical and aesthetic properties of ultrasound combined with the electroporation delivery system for a unique machine that stands out for its two simultaneous actions: ultrasound + electroporation. This combination helps remodel even the toughest tissues and is ideal for Crepey Skin, and can offer immediate, noticeable results.
If you crave uncapped ear nings based around a leading edge technology sale, the good news is we're actively looking to recruit agents. For a
chat Call 07712 331059
confidential
Performs regeneration of the connective tissue for aesthetic and treatment purposes.
an MR 991 demonstration: 01293 983994 Book a Trisom demonstration: 01293 983994 Book your
01293 983994
Book
demonstration:
Typically higher efficiency than other lasers
ACTIVE COOLING SYSTEM es virtually unlimited treatment times and increases the thermal capacity of the entire laser system.
Multiwave Technology Powerful, Simple, Versatile
and aesthetic practitioner
"Medicine is in my blood," says Miss Sherina Balaratnam, a surgeon with plastic and reconstructive experience, who now runs the award-winning S-Thetics clinic in Buckinghamshire. "Back home in Malaysia my father is a neurologist and my mum is a former nurse, so I grew up in a clinical environment," she explains, noting, "It was great to see patients coming back to my father's clinic and getting better each time – I felt he was really making a difference and it was special that my family was a part of that."
During her time at the University of Leicester Medical School, from which she graduated in 1998, Miss Balaratnam says she had fantastic teachers and mentors that inspired her to pursue a Master's degree in surgical science at University College London. Her interest in skin and aesthetic treatment evolved from there, which was further encouraged when Miss Balaratnam undertook a Master's in 2004 focusing on photo-dynamic therapy (PDT), examining the influence light technology has on the skin. She says, "At the time I didn't know much about PDT so it took me into the world of non-surgical treatments."
As a result, Miss Balaratnam attended more conferences on lasers, radiofrequency and other energy-based devices. "My interest in non-surgical treatments was sparked so I also undertook training in cosmetic injectables, which then led to me doing some part-time work in a private clinic," she explains.
After making the difficult decision to leave her NHS surgical career in 2010 to pursue a career in aesthetic medicine, Miss Balaratnam says, "I am privileged to have covered clinics in and out of London for several years before moving to Buckinghamshire to live and launch my own clinic, S-Thetics, in Beaconsfield." She continues, "I wanted to combine my knowledge and experience during my plastic surgical training in the NHS, together with the latest scientific evolutions in non-surgical medicine and bridge that gap. S-Thetics is almost four years old now and I feel I have done just that. I am so lucky to do what I do." The biggest challenge in setting up S-Thetics was starting from scratch, she says, explaining, she moved to a town where she didn't know anyone, had to recruit a team, as well as establish a treatment offering and build a patient database. "I have three pieces of advice for new practitioners considering opening a clinic; the first is 'just do it'. Do it because you want to and believe that you can. If you have the right focus, the right energy and the right attitude, you will succeed." She continues, "The next thing I'd say is don't purchase everything at once; be selective about what you bring into the clinic, whether its topical skincare, energy-based devices or injectables. You should also be selective in the partners you choose to work with – it's all about chemistry, not just with you and your internal team, but external partners you work with as well. Before you settle in, listen to your patients and find out what they need – then do your research and investigate all the options available. Attend conferences like the Aesthetics Conference and Exhibition; there's a lot of knowledge in the community that you can learn from." Finally, she emphasises,
"Remember who this if for – patients should always come first."
In regards to purchasing devices, Miss Balaratnam explains how she has recently introduced body-contouring procedures to her clinic with SculpSure, a light-based technology which aims to reduce fat cells, and Emsculpt, which focuses on building muscle and reducing fat. She says, "Energy-based devices have hugely evolved over the last 10 years. Where they may have been more uncomfortable or delivered less predictable results in the past, we now have more refined and powerful technologies that can effectively target all layers, such as the skin, fat and muscle, without any downtime."
One of the key things Miss Balaratnam has learnt so far in her aesthetic career is how influential patient consultations are. She says, "When I consider the majority of my female patients, most say how tired they look and feel, while also being stressed with their day-to-day lifestyle." As a result, Miss Balaratnam ensures she addresses these concerns and adopts holistic techniques to improve how patients' feel, in addition to the physical results achievable through treatment. To conclude, Miss Balaratnam praises the support her staff members provide. Both in 2016 and 2018 S-Thetics took home the Aesthetics Awards for Best Clinic Reception Team; something which Miss Balaratnam is extremely proud of. "I have an incredible team who all work very hard. One of my key messages to new staff members is that patients always come first. My team have listened to that and carry it out in their work wholeheartedly," she says. When it comes to selecting the right team members, Miss Balaratnam advises that while you should ensure you hire someone with the right skillset, someone with the right mindset and attitude should come first. "Everything else in life can be learned," she explains, "If you've got someone who's positive, determined, wants to learn and be part of a community, then you should make them part of your professional family."
What do you think can be improved in aesthetics?
We should be educating patients with knowledge of treatment options and suitable practitioners to empower them to make safe decisions. We've run patient education events at S-Thetics since we opened, which have been very successful.
How do you see aesthetics evolving in the next 10 years?
I do believe that our diagnostic tools are going to evolve, with greater visualisation of assessment to identify skin concerns and treat accordingly – taking devices such as VISIA skin imaging system and rolling them forward. In addition, I can see regenerative treatments evolving; perhaps to enhance skeletal growth and elevate muscles.
Reflecting on your career, what advice would you give your 25-year-old self?
Be kind to yourself. I say that to all my patients now.
Reproduced from Aesthetics | Volume 6/Issue 5 - April 2019 @aestheticsgroup @aestheticsjournaluk Aesthetics aestheticsjournal.com
"If you have the right focus, the right energy and the right attitude, you will succeed"
Surgeon
Miss Sherina Balaratnam shares her journey in aesthetics
The Last Word
As a relative newcomer to the aesthetics industry, but with 30 years' experience in the education field, I was bemused by some of the terms attached to learning events in aesthetics. It might sound like a semantic splitting of hairs, but I do believe there is a reason we need to correctly label the education in which we are involved. Unless aesthetics educators make clear what learners are to get from an educational episode, they risk leaving learner expectations unmet and novices engaging in unsafe practice. Correctly labelling what we do allows us to provide a logical structure to our training to ensure that novices develop as quickly and as safely as they can.
Education is my catch all term for a wide range of activities wherein someone who
is more expert, helps someone who is less expert to develop knowledge, skills or personal attributes relevant to their role. What then are the educational practices I come across in the aesthetics industry?
Labelling sessions
I have attended some excellent sessions: including demonstrations, lectures, skills training and coaching sessions. Aesthetics educators are erudite, knowledgeable, skilful and highly motivated to share their practice with others. I have found the industry to be welcoming, enthusiastic, extremely hard working, and dedicated to sharing and developing expertise. However, I believe that small amendments could be made to the way these sessions are labelled. Seeing something done once on a television screen is not skills training; a presentation on the molecular make up of a new product is not training. Neither of these events will safely equip a newcomer to use the product or practise the procedure in a way which is consistent with an industry looking to achieve high levels of practice. Despite the
quality of these sessions, the miss-selling of them as something they are not and the lack of progression between them means they can confuse, or more worryingly claim a level of prowess in the participants that does not exist. So, let's be more appropriate in the way we label our educational events and sequence them so that novices can progress logically through a recognised system of development. An often-referenced model which is useful across a range of professions within the healthcare setting is Miller's pyramid (Figure 1) 1 This model positions knowledge-based learning and skills-based learning in a logical hierarchy. If we look at each stage of this model from the bottom to the top, we can see that knowledge about a procedure or a product is the foundation of all learning. Understanding the types of learning used at each level, and what a novice will be able to know and do as a result of that learning, is fundamental to ensuring our educational work is most effectively used.
Knows
Before we begin to learn something new, maybe a product or procedure, we need to have an awareness of it, knowledge about when to use it, what it does, the pitfalls and the risks and benefits. Lectures, presentations at conferences, reading and e-learning are usually the most effective ways of sharing knowledge and ensuring that our learner 'knows' when they leave. But this is only the start of the process of developing new aesthetics skills.
Know how
The second level of the model takes knowledge about something into the realm of knowledge of how to do something. 'Know how' involves a learner knowing not just what the product or procedure is, but the practical process involved in its use. So, whilst I might know what a bicycle is, have seen one, have known people with one, and might understand that it is a mode of transport, the 'know how' involved in riding one is more than that. Bicycle 'know how' might require me to understand the principles of balance, and of moving pedals in a forward motion with both feet, whilst balancing on the two wheels. 'Know how' can be developed through watching demonstrations or film clips and hearing experts break down what they are doing into manageable and digestible chunks. But it does not make me able to ride a bicycle. With this analogy, you can now think about how this would apply with a dermal filler injection, for example.
Reproduced from Aesthetics | Volume 6/Issue 5 - April 2019 @aestheticsgroup @aestheticsjournaluk Aesthetics aestheticsjournal.com
Does (performance) Shows How ('hands-on') Knows How (applied knowledge) Knows (basic facts) Figure 1: Miller's pyramid to understand the types of learning1 Behavioural Cognitive
Consultant educator Hayley Allan explains why she believes that reconsidering the names we give our aesthetic training sessions could help further engage and develop our colleagues
Behavioural Cognitive
• Novice USES new skills safely in daily practice.
• Novice practises during SKILLS TRAINING in safe supported environment with coach or trainer – one-toone: Trainer, Coach, Facilitator
• Novice sees DEMONSTRATION of skills with possible description and discussion: Demonstrator
• Novice sees and hears information about the new skill during a PRESENTATION: Presenter, Lecturer
Show How
So, 'Know how' is more than knowledge, it is knowledge as to how to do, but it is not yet doing. A newcomer ought to begin their practical learning in a supported and structured way, with an expert beside them, who can not only guide their practice, but slow them down, ask them to pause, question them to help them think about what it is they are doing, and to stop them if necessary.
One tension in aesthetics is that the patient is most often awake, and as such any learner talk needs to be minimal. With increasingly sophisticated models, or with filmed material, imagination and dedication, the 'show how' can occur without a patient being present or with patient models and simulation. The 'show how' stage of learning can be undertaken in small groups or on a one-to-one basis, where novices can work with experts in a focused way to practise, discuss and clarify. It is the learner who is showing how – without an opportunity for guided and supported practice, many more mistakes are made. Seeing a demonstration and then performing a procedure on a patient is not effective learning, it is high risk and leaves both the clinician and company exposed.
Does
The final part of Miller's model is the 'does' level. At this point, the learner has seen and thought about the procedure or product and understood the indications and contraindications, they have seen a demonstration with commentary and understand the broad approach. With support and guidance, they have practised with a more expert colleague, and when they are comfortable, they can practise alone. In hospital medicine the initiative, GIRFT (Getting It Right First Time) is gathering momentum, and as a philosophy for education in aesthetics, the phrase is one
many would support. Why risk a process of trial and error on a patient without having competently and confidently performed the procedure first? It may take months to feel confident in some new procedures, but a logical progression between hearing about a new product, seeing a demonstration, having supported practice and then performing it safely might reduce the time needed and develop more confidence in the novice.
Naming the experts
Figure 2 matches the most frequently used educational events to the stages of Miller's model1 and suggests names for the experts involved in developing the knowledge and skills of the learner. Clearer labelling of the work we do, with explicitly stated learning outcomes would help define what it is we are hoping our colleagues will achieve, and make it clear for them to develop competence and confidence in new areas.
We can see here that the practice of lecturing is not actually training, and that demonstrating is also not training. These roles are very important to the layered process of acquiring knowledge and skills, but that it is only when people work together on practical 'show how' sessions that training really takes place. If we are to ensure that best industry practices are met, we need to ensure that all levels of this training paradigm are met.
My experience
In my work as a Train the Trainer facilitator, in conjunction with Dalvi Humzah Aesthetic Training, my colleagues and I encourage trainers to use a range of different educational approaches, and to match the intended learning to the method of education used. If we do advocate using a lecture or a presentation, we stress that the limits of the learning in this approach are knowledge based. If a demonstration
is used, in a large meeting, with hundreds watching and perhaps a live link, we need to be realistic that this is going to help to develop 'know how', but it does not train an individual how to perform the procedure. In order to ensure that a newcomer can confidently and competently practise a new skill, small group or one-to-one skills' training or coaching is needed.
Conclusion
There is a strong tradition of sharing and developing expertise in the aesthetics industry, and some excellent practice across the world. With some further clarity around what we call our educational interventions and what we hope learners will achieve from them, we can design more logical frameworks to maxmise skill development in our community.
Hayley Allan has 30 years' experience in a range of higher, professional and clinical educational contexts. She writes and facilitates courses on teaching, leadership, assessment and mentoring across a range of healthcare contexts including aesthetics. Allan leads an MA module at King's College London, and works with Dalvi Humzah Aesthetic Training on the Training the Trainers course. She is also a reviewer for Clinical Teacher journal.
REFERENCES
1. Miller, GE. The assessment of clinical skills/competence/ performance. Academic Medicine (1990);65(9):s63-s67.
2. Getting it right first time.co.uk <https://gettingitrightfirsttime. co.uk/>
Reproduced from Aesthetics | Volume 6/Issue 5 - April 2019 @aestheticsgroup @aestheticsjournaluk Aesthetics aestheticsjournal.com
Knows
Knows
Does (performance) Shows How ('hands-on')
How (applied knowledge)
(basic facts)
Figure 2: Selecting the appropriate label for your educational session: Adapted from Miller1
LIFT & CONTOUR TEOSYAL RHA ® 4 & PURESENSE ULTRA DEEP
Model treated with JUVÉDERM®. Book a consultation to find out if JUVÉDERM® is appropriate for you. Individual patient results may vary.
Model treated with JUVÉDERM®. Book a consultation to find out if JUVÉDERM® is appropriate for you. Individual patient results may vary.
LIFT IT SMOOTH IT PLUMP IT
LIFT IT SMOOTH IT PLUMP IT
JUVÉDERM
It's time to stop dreaming and start doing. Get the lasting and natural looking* results you want with the help of JUVÉDERM ®, the world's leading brand of hyaluronic acid facial fillers. †
It's time to stop dreaming and start doing. Get the lasting and natural looking* results you want with the help of JUVÉDERM ®, the world's leading brand of hyaluronic acid facial fillers. †
Allergan. All rights reserved. All trademarks are the property of their respective owners. * Results with JUVÉDERM® can last from 9 to 24 months depending on the chosen. JUVÉDERM® products blend with the tissue underneath the skin, to give natural looking results. † The no.1 hyaluronic acid brand according to market the majority of markets where data is available (2018). UK/0569/2018. Date of preparation: December 2018.
©2019 Allergan. All rights reserved. All trademarks are the property of their respective owners. * Results with JUVÉDERM® can last from 9 to 24 months depending on the treatment chosen. JUVÉDERM® products blend with the tissue underneath the skin, to give natural looking results. † The no.1 hyaluronic acid brand according to market share in the majority of markets where data is available (2018). UK/0569/2018. Date of preparation: December 2018.
JUVÉDERM ® IT BOOK A CONSULTATION TO FIND OUT MORE JUVEDERM.CO.UK
® IT BOOK A CONSULTATION TO FIND OUT MORE JUVEDERM.CO.UK