Yes, We always have space for new members!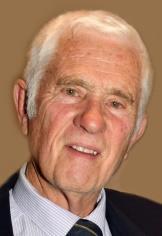 2022 - 2023
Co Presidents
The Rotary Club of Eltham 2022-2023 Board
Rob Kilcullen
Mike Englefield
Treasurer Lou Bolzonello
Past President Sally Squires
Secretary Denese Billings
Membership Lisa Kirton
Public Image Kevin Hadingham Festival
Community Service Kelvin Spiller
Program & Club Service Gary Williams
Rotary Foundation Sally Squires
Club Admin / Pres. Elect Ian Toohill
Youth Service
Rob Kilcullen
Brett Linsell
International Service Clayton Hedger
Environment & Sustainability Con Proussalis
THANK YOU!
After the previous testing 3 years, 2022/23 saw a marked uplift in the mood and enjoyment experienced by members….most appropriate as we celebrated the Club's 50thAnniversary since charter on 19 April 1973. Thank you to Jill Ramsay and Committee for organising an outstanding night of reminiscing, fellowship and kicking up our heels.
Directors and their Committees have done an enormous job this year. Secretary extraordinaire Denese Billings kept administration matters and PI Rob / P2 Mike under control. Treasurer Lou Bolzonello, in his 30th year as a Club member, continued to provide his invaluable financial expertise and counsel. Our ever inventive resilient Program Director Gary Williams gave us an eclectic range of informative and entertaining events. Dale Atkins continued to provide his indispensable and "nothing is too hard" IT expertise. Kelvin Spiller's Committee addressed and assisted a myriad of needy, worthy local causes. In International, Clayton Hedger took our support to Cambodia in our funding of the construction of clean water/sanitary facilities and the continued support of the Nepal remote school project. Brett Linsell manfully managed the Youth portfolio culminating in a most gratifying and encouraging Youth Night club meeting. Sally Squires successfully encouraged members to financially support Foundation. Meanwhile Kevin Hadingham (Public Image) and Lisa Kirton (Membership) and their committees, markedly broadened the exposure and growth of the Club. In Environment & Sustainabilty, Con Proussalis continued to champion implementation of the Queens Jubilee tree planting program.
Club members came to the fore for our three large manpower commitments. Howard Turner and Dennis Booth ensured the success of the weekly BBQ. Brenda Ibels and the Art Show Committee brought together the successful inaugural "Eltham Art Show". Rob Kilcullen's "Eltham Festival" committee amazingly turned a cancelled November 2022 event into a highly acclaimed March 2023 Festival. All the while, other members strengthened the fabric of the Club with their input organising Duty Team and BBQ Rosters, the Footy Tipping Competition and attending to Member Welfare.
Unfortunately 2023 saw the passing of ever popular and passionate 32 year member, Gordon Birch PP,PHF and the retirement of extremely valued and contributing 28 year member Graeme Hardiman PP,PHF. We also welcomed new members Marlene Coomer, Caroline Knaggs, Julieanne, Joe Kurczycki and Rob Scoberg . Thank you to all members for your support and a Rotary Year full of commitment, productive projects, fellowship and most of all fun !!
Rob Kilcullen (P1) Mike Englefield(P2) Co-Presidents, Rotary Club of Eltham, 2022-2023
The Rotary Club of Eltham is an active and inclusive service Club committed to supporting those in need. Our men with a broad spectrum of backgrounds,
on many projects to support our local community, support young people and make a difference locally and internationally in disadvantaged areas of the world. In doing so, we have formed strong friendships and networks characterised by a sense of fun and enthusiasm.
This report outlines the many initiatives and varied projects we have undertaken in 2022-23 with the Rotary International theme of "Imagine Rotary ". These results have been achieved through the efforts of every one of the members featured on the front cover – a true team effort.
This year our fundraising and hands-on service opportunities have resulted in $82,000 of support to a range of local and international projects. Local Community, Youth and Environment programs represent 62% ($50,700) of the total allocations.
Rotary Club of Eltham admin@rotaryeltham.org.au P.O. Box 134, Eltham, 3095 www.rotaryeltham.org.au ABN 79 714 185 712 www.facebook.com/rotaryeltham
Community Projects and Programs International
Development and Disaster Relief
Youth
Education & Development Programs
Environment
& Sustainability Rotary Foundation for Local & Global Programs