NEXT
By NEAL EMBRY
From leading a championship soccer team to learning to weld to representing the state of Alabama on the national stage, the Class of 2023 in Homewood has an impressive resume. In honor of this year's senior class, The Homewood Star is featuring two Homewood High School seniors and one senior from John Carroll Catholic High School.
MADDIE MASSIE
Maddie Massie has been playing soccer since she was 3 years old.
Now, as she wraps up her time at Homewood High School, she'll finish as a two-time captain, two-time state champion and one-time runner up.
By NEAL EMBRY
A Girl Scout camp might have changed Veronica Walker's life.
When she was 11 years old, Walker, now a 16-year-old John Carroll Catholic High School sophomore, attended a camp and chose archery as one of her activities. After the camp ended, she told her mom she could not wait a whole year to pick up a bow again.
So Walker joined the Hoover Archery Club, which allows anyone 9 years of age and older to join. The club shoots twice a week, which allowed her to learn more about the sport she had fallen in love with.
"I recognized it was a very mental sport," Walker said.
See GRADUATES | page A30 See WALKER | page A28
HOMEWOOD MOVING SERVICES, TAILORED TO YOUR NEEDS 205-236-4178 | CROCKERMOVINGSERVICES.COM | #CROCKERMOVINGSERVICES RESIDENTIAL • COMMERCIAL • PACKING SERVICES VETERAN OWNED AND OPERATED Nonprofit Food For Our Journey fills gaps to nourish stomachs, spirits and souls. Ukrainian soldiers learn new sports and activities at the Lakeshore Foundation. Sponsors A4 News A6 Business A11 Community A14 Events A24 Opinion A26 Sports A25 INSIDE facebook.com/thehomewoodstar See page A14 See page A20 Community Aid A New Start GUINSERVICE.COM Serving the Birmingham area since 1958. 205-595-4846 AL#12175 May 2023 | Volume 13 | Issue 12 HOMEWOOD'S COMMUNITY NEWS SOURCE THEHOMEWOODSTAR.COM | STARNESMEDIA.COM BROUGHT TO YOU BY SERVING HOMEWOOD, HOOVER, MOUNTAIN BROOK, VESTAVIA HILLS, TRUSSVILLE AND THE U.S. 280 CORRIDOR
STEPS Local seniors reflect on high school careers, future plans
by Erin Nelson. Right on target: John Carroll's Veronica Walker excels in archery Veronica Walker, 16, a sophomore at John Carroll Catholic High School, practices at the Hoover Archery Park. Walker has been selected to be part of the Southeastern Regional Elite Development Team through USA Archery. Photo by Erin Nelson.
Photo
MODERN MARKETING. REAL RESULTS.
We had previously listed our house with another realtor, and it didn't work out. Later, we spoke to Roxanne and Savannah at Art House, and when we heard their marketing plan, my husband and I decided to go with them. We made the right decision! Our house got a full-price offer in 8 days!
- Shantel Haas
FULL SERVICE:
Full-time Team of Agents
No upfront fees
Pricing guidance & market analysis
No minimum listing time
Staging guidance
Showing service
Professional Photography & Videography
Digital ad + Social Media Experts
Open House Hosting
Text Code Property Promotion
REPORTS & DATA:
Pricing & Data guidance
Weekly Traffic Reporting
Bi-monthly market reporting
EXPERIENCED NEGOTIATORS:
22+ years of experience
Negotiated over 4,800 contracts
Inspection +Terms negotiations
Complete review of all documents
SCAN FOR A COMPLIMENTARY HOME VALUATION
A2 • May 2023 The Homewood Star
WWW.SOLDBYARTHOUSE.COM @SOLDBYARTHOUSE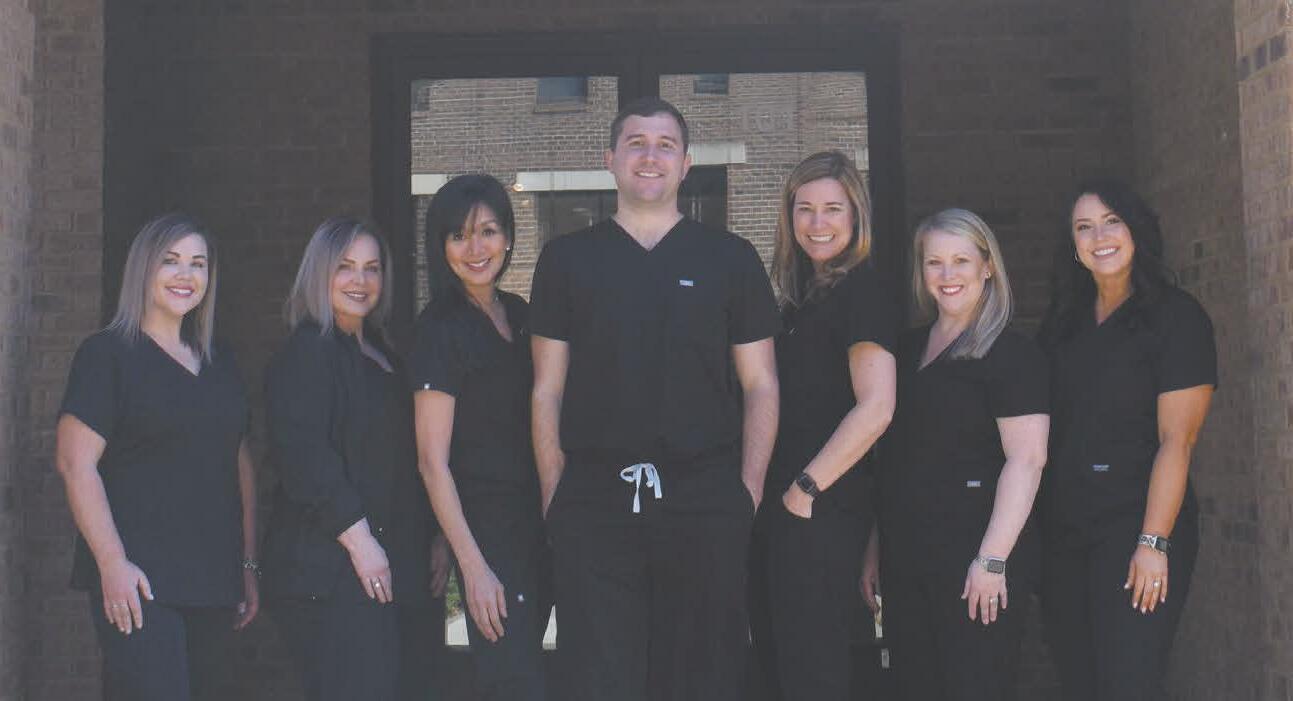 TheHomewoodStar.com May 2023 • A3 1045 Broadway Park Suite 101 Homewood, Al 35209 ShadesCreekDental.com Learn more about us and how to keep your teeth healthy by visiting (205) 417-2750 YOUR SMILE GOT YOU DOWN? IT DOESN'T HAVE TO STAY THAT WAY. EXPERIENCE THE DIFFERENCE WITH SHADES CREEK DENTAL AESTHETICS IMPROVE YOUR SMILE WITH IMPLANTS OR VENEERS SCHEDULE YOUR FREE DENTAL AESTHETICS CONSULTATION TODAY!
Editor's Note By Neal Embry
This month, hundreds of students will walk across the stage and graduate from John Carroll Catholic High School and Homewood High School, stepping into the next stage of their lives.
On this month's cover, we feature three of those graduates, Stanley Stoutamire, Bryce Sims and Maddie Massie. Massie will be heading to Furman to play soccer and pursue a medical career. Sims will head to Shelton State Community College, where he will continue his education as a welder, which began at the Academy of Craft Training. Stoutamire has no shortage of top schools to choose from, and hopes to also pursue a medical career. Good luck to these three outstanding
students!
We also feature Veronica Walker, an outstanding student at John Carroll Catholic High School, who has competed on the national archery team. It's been a delight to tell her