AAACF COMMUNITY SCHOLARSHIP PROGRAM PROGRESS REPORT 2022 Key Outcomes from Evaluation & Analysis
The AAACF Community Scholarship Program (CSP) aims to increase post-secondary degree attainment for Washtenaw County students who are economically disadvantaged, youth of color, and/or the first generation in their family to attend college. This report summarizes the evolution of CSP with outcomes to date and key findings from an independent evaluation.
3) Youth of color (anyone who does not identify as white)
In late 2014, the Ann Arbor Area Community Foundation (AAACF) decided to take a strategic approach to offering college scholarships when an analysis revealed its existing funds were not adequately addressing the educational gaps among local students. To increase the impact of its scholarships to address these disparities, AAACF chose to promote degree attainment rather than awarding one-time scholarships to enter college. New scholarship funds would be accepted only under the umbrella of the new Community Scholarship Program (CSP).
Report: The AAACF Community Scholarship Program (CSP) 1
2014 To Date: A New Community-Based Scholarship Model
THE AAACF COMMUNITY
REPORT: 2022
In response to the desire to increase impact as well as efficiency in scholarship administration, staff proposed a new model under which any new scholarship funds would be administered. The Community Scholarship Program was designed to address disparities in educational attainment by focusing on three populations locally: (1) students from economically-disadvantaged families, (2) first-generation college students, and (3) students of color. Awarding one-time scholarships for graduating high school seniors to start college was not enough. CSP would instead promote degree attainment through multi-year awards and college success coaches to assist students in navigating their higher education journeys.
OVERVIEW CSP SuccessandProgram,Assistancetoyears,forflexibletoeachscholarsreceiveup$20,000infundinguptofiveaccessaFinancialaCollegeCoach.
Although the program has evolved in funding and operations, the original criteria are still in place. To be eligible for CSP, students from Washtenaw County must be graduating high school seniors or have graduated from high school within 24 months and not have enrolled in higher education. They must also meet at least one of three following criteria:
In Fall 2014, AAACF staff presented its Board of Trustees data from the local College Access Network—Washtenaw Futures—demonstrating that in the highly educated county of Washtenaw, large achievement gaps existed for students pursuing postsecondary education when accounting for factors of race and social economic status.
Every scholarship recipient would receive a College Success Coach—a dedicated mentor who would assist students with their transition to higher education and support them in multiple ways to degree attainment. Coaches would offer students holistic support by providing encouragement and accountability; academic guidance; assistance accessing resources and making on-campus connections; social and emotional support; and help understanding financial aid. SCHOLARSHIP PROGRAM PROGRESS Key Outcomes from Evaluation & Analysis
1) Students from families facing economic challenges (200% below the federal poverty guidelines)
To Promote Degree Attainment for Local Students: Multi-Year Awards, a College Success Coach, and a Financial Assistance Program
2) First-generation college students, meaning neither parent graduated with a four-year degree
To date, the AAACF Community Scholarship Program has grown from a concept with no funding to a program that has awarded $1.8 million to 88 scholars and has already seen 15+ students graduate with both two- and four-year degrees.
Report: The AAACF Community Scholarship Program (CSP) 2
AAACF COMMUNITY SCHOLARSHIP PROGRAM GOAL:
Although the program was approved, it did not officially launch until AAACF received an anonymous $1M gift, including a $250,000 challenge match for a Level the Playing Field Fund within CSP to "level the playing field" for students with financial need graduating from Washtenaw County public schools.
From the start, CSP has been a community-based program in every sense of the word. Local donors support scholarships for local students who are selected by a group of community volunteers for a program administered by community organizational partners
(neither parent having graduated with a 4-year degree)
(200% below the federal poverty guidelines)
Will have graduated high school within the last 24 months and be enrolling in college for the first time
Increase post-secondary degree attainment for Washtenaw County students with a specific focus on students who are economically disadvantaged, youth of color, and/or the first generation in their family to attend college.
Resident of Washtenaw County; preference will be given to those students who are graduates of a Washtenaw County public high school
Since the first CSP cohort was selected in 2016, the program has evolved to meet opportunities and challenges, including offering students larger award packages with flexible funding amounts and timing (up to $20,000 over up to 5 years) and access to a Financial Assistance Fund.
Economicallycriteria:Disadvantaged
Because CSP is a unique model among community foundations, we present this report to celebrate Washtenaw County and to encourage potential replication of the program in other communities, in keeping with our core value of Leveraging Knowledge
Another critical partner, the RNR Foundation, provided funding to contract an independent evaluation, led by an Eastern Michigan University faculty member, to conduct a four-year longitudinal study of the program. This report herein provides high-level findings from that evaluation as well as other information and data related to tracking the program's evolution.
In addition, students must meet ONE of the three following
Student Eligibility Criteria
To qualify, students must meet ALL of the following criteria:
Youth of First-GenerationColorCollegeStudent
GPA of 2.0 or higher
Earl & Marie Shaffer Scholarship Fund
ConstanceCynthiaBeucheL.ByrneEwing
Tabitha Bentley
Cook
Gillenwater Legacy Fund
Emerson & Gwendolyn Powrie Fund
Martha Petrosky
Report: The AAACF Community Scholarship Program (CSP) 3
Maria Sheler Edwards
In addition to individual and corporate donors, CSP has received critical funding support from two local family foundations: The RNR Foundation and the James A. & Faith Knight Foundation
Within AAACF's Community Scholarship Program, The Level the Playing Field Fund is a significant fund focused on students with financial need graduating from the Washtenaw County public school system. This fund was launched with a $1M gift from an anonymous donor, including a $250K dollar-for-dollar match so that the program would truly be by the community and for the community.
Omer and Karla Bellfi Scholarship Fund
VandenBroek Scholarship Fund
Sarah Winans Newman Scholarship Fund
CSP Funds
Domenic Vito Criscio Memorial Scholarship Fund
Many donors at all levels responded to the challenge, including several new named funds created under the Level the Playing Field Fund, as well as conversions of pre-existing scholarship funds. Since the match was met in less than one year, several additional funds have been created by donors. In addition to these named funds, dozens of donors annually support the Community Scholarship Program fund in general, as well as the accompanying Financial Assistance Fund. Still others have created future scholarship funds as part of their estate plans.
KEY EVALUTION FINDING:
Blair
Virginia A. Forshee Scholarship Fund for Women of Washtenaw County
Organizational Partners Community Scholarship Program Funds*
Donors that support the Community Scholarship Program
NAACP Community Leadership Scholarship Fund
Udow-Phillips Scholarship Fund
Norman and Barbara Koch Scholarship Fund
Roy & Carol Weber Scholarship Fund
Joseph & Yvonne Dulin Scholarship Fund
John Jeremiah Turcotte Scholarship Fund
Scholarship Committee Members, 2016–2022
Shoshana DeMaria
Donald & Elaine Olson Memorial Scholarship Fund
Volunteers past and present who serve on the Scholarship Committee
Andy
Organizational partners who help oversee the program
Jim SarahLauraHawkinsHaydenG.LavertyRishiMoudgil
Kent & Doris Terwilliger Scholarship Fund
John Martin & Molly Resnik Scholarship Fund
Masco Cabinetry Scholarship Fund
Michelle Crumm
Don & Paula Moffat Scholarship Fund
The community partnership works and is proven.
Justin Tang Memorial Scholarship to "End Fear"
JeffreyLaurettaLynetteFantaM.FindleyFlowersW.Hall
The AAACF Community Scholarship Program has numerous community partners:
Miriam Perry
Aquademics Scholarship Fund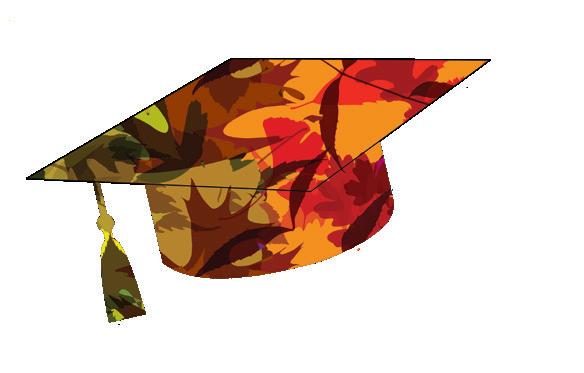 *Background on each of these funds can be found on the AAACF website: aaacf.org/CSP-Funds
Shawntae Harris-Mintline
Kyra Sims
Reba & Charlie Jackson Scholarship Fund
Rotary Club of Ann Arbor Scholarship Fund
The two current CSP College Success Coaches, Kendra Agee and Marshall Averill, have experience in admis sions and financial aid and a passion for helping young people to achieve their full potential. Kendra Agee has both a bachelor's and a master's degree from Oakland University, where she also worked in their Pre-College Programs Office. Kendra has spent her career promoting education and career planning. Marshall Averill brings his background in financial empowerment and stability, including positions at Americorps and the United Way of Washtenaw County, to his work with CSP students. Marshall holds a BS from Eastern Michigan University, where he also worked in the Admissions Office.
The resulting current model, where CSP success coaches are professionals supervised and managed as a part of a larger coaching program at Washtenaw Community College (WCC), but also have direct communication with AAACF CSP administrators, meets the current program needs. In addition, the timing of when the Success Coach is announced and connected to incoming scholarship recipients has moved up considerably. Students highly value their relationship with their coach. Providing access to the coach in the spring before high school graduation is instrumental in helping students and coaches form a relationship and garner support as students prepare to enter higher education.
The Success Coach role has evolved in several ways over the past four years, in response to CSP student and staff experiences, as well as iterative evaluation feedback. Initially, the role was conceived as a part-time semi-professional position for a master's student, similar to a graduate assistantship. An emphasis was placed on developing a collective program that would support students' transition into and retention in higher education. In the second year of the assessment project, an additional Success Coach was hired. The role was transitioned to a full-time professional role in year 3, and eventually to the current structure of two full-time professional coach positions. Now the priority is placed on meeting the unique needs of the individual student via a case management rather than program management model.
Professionalizing the Success Coach position has allowed individuals with greater experience, knowledge, professional connections, and networks to serve as Success Coaches. Adding an additional coach has helped coaches maintain a manageable caseload and support each other. It also allows them to collaborate by sharing resources and expertise in addressing the needs of individual students.
The current College Success Coach role configuration promotes student persistence and degree attainment.
KEY EVALUTION FINDING:
Report: The AAACF Community Scholarship Program (CSP) 4
ScholarshiprecipientsindicatedthattheSuccessCoachwasthegreatestbenefitofthescholarshipprogram.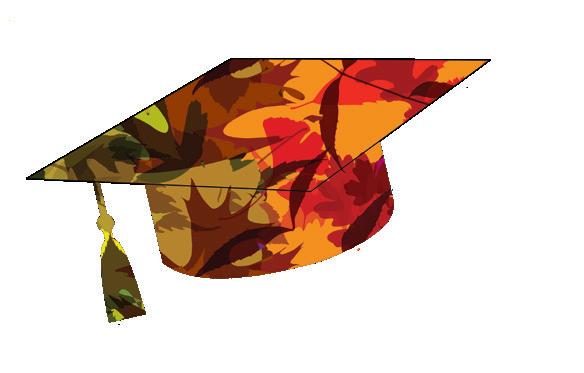 "With every concern that I have experienced, what relieved me the most was knowing... that AAACF had my back, and that no matter what, finances were not going to get in the way of finishing my studies and succeeding."
Report: The AAACF Community Scholarship Program (CSP) 5
"When I was in high school... I was a part of everything because I wanted to be a part of a group. I feel like [the Community Scholarship Program] is a good group to be a part of. Yes, it's a family."
"I'll carry my college success coach's advice and a university degree for the rest of my life—and I have the CSP to thank for giving me the precious resources to make that possible."
"Thisawardhelpsalleviate the financial burden of school and... allow me to sustain a positive mindset. With this attitude, I am able to set school at the forefront of my mind, focusing on what anmatters:reallygettingeducation."
What the students are saying
"If it had not been for scholarship,thisthereisalargepossibilitythat I would have given up on aidschool:attendingfinancialwouldnothavesupportedmeandIcertainlydidn'thavethefundstosupportmyself."
ABOUT THE COMMUNITY SCHOLARSHIP PROGRAM
"Being the first of my immigrant family to attend college has been a scary experience but having AAACF by my side has made the experience more enjoyable."
"I went into CSP thinking it was just going to be a scholarship with mon etary funds, and then the success coaches became the most valuable bit for me. Not a lot of other scholar ships or programs gave me some thing like the Success Coach, which I found a lot more valuable than just monetary funds."
Findings show that the Financial Assistance Program has helped support students at critical times in which they were at greatest risk for dropping or stopping out of college. The flexible way in which the fund can be utilized (i.e. covering grocery costs, books, car repairs, laptops & technology, rent, etc.) has been an especially beneficial aspect of the program and has had a significant impact on retaining student participation in higher education. To date, more than 40% of CSP students have accessed the program and more than $60,000 has been used to provide students with resources that are vital to their success in college.
Report: The AAACF Community Scholarship Program (CSP) 6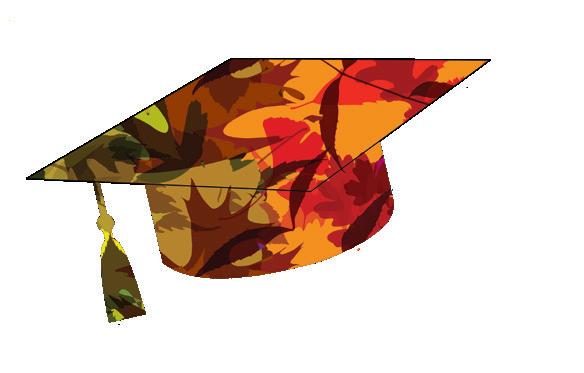 KEY EVALUTION FINDING: The holistic student support of CSP—from the College Success Coaches to the Financial Assistance Program— sets the program apart and promotes persistence and degree attainment.
Students reported great satisfaction with the holistic support they have received from the program. Many participants compared their experiences with the CSP to other scholarships they have received. The Com munity Scholarship stands out in their minds as the only scholarship which provided additional support and resources beyond just the financial component. Several participants described their experience in the program as "exceeding" their expectations. Others described the program as "more than just a scholarship."
"When you apply for a scholarship and receive it, usually you will fill out some paper forms, and they will send some money to the college and pay for what they can with the amount you received. And that's usually it. But they've gone beyond the rest. With the Community Scholarship, it's a real community. They're invested in you from start to finish."
CSP students said:
CSP "exceeding"experiencedescribedparticipantstheirastheirexpectations.Othersdescribedtheprogramas"morethanascholarship."
Washtenaw International High School
Ypsilanti Community High School
Middle Eastern/ North African: 4 (4.6%)
Pioneer High School
Asian: 2 (2.3%)
Hispanic: 11.5 (33%)
As CSP has grown, AAACF now prioritizes students who will attend its partner institutions, Washtenaw Commu nity College and Eastern Michigan University. The growth is also allowing for students to form connections across cohorts and to build a true sense of community within CSP.
Early College Alliance
Skyline High School
CSP students attended these Washtenaw County high schools:
Chelsea High School
Male: 29 (33%)
Multi-racial: 6.9 (33%)
Community High School
Washtenaw Technical Middle College
Chelsea Dexter Saline Manchester Milan Ann YpsilantiArbor Report: The AAACF Community Scholarship Program (CSP) 7
White: 11
Transgender:(12.7%)2(2%)Female:56(65%)Black:54(62%)
Huron High Campus
Gender of CSP Students
Race / Ethnicity of CSP Students
PathwaysMilanManchesterSchoolHighSchoolHighSchooltoSuccessAcademic
Yes: 66 (76%)
No: 21 (24%)
Snapshot of Success
First Generation Status of CSP Students
Oakland University (1) College for Creative Studies (1) Grand Valley State University (2) University of Michigan (4)
One CSP student said:
To date, 88 CSP students have been awarded $1.8 million dollars! 100% StudentsofPercentage 10%20%30%40%50%60%70%80%90% = Average of CSP Cohorts Active or Graduated 0% YEAR 1 STATUS = 30% GOAL = 40% YEAR 2 YEAR 3 YEAR 4 YEAR 5
CSP students have graduated from these higher education institutions (number of degrees):
2022 and Beyond
The future is bright and promising. AAACF will focus on deepening impact by growing permanent community assets in support of the Community Scholarship Program in order to increase the scholarship award amounts and the number of students who can access the positive benefits of our program. Our commitment to this pro gram will be seen through our 2026 Strategic Plan including increasing our goal for degree attainment to 50%, up from the original goal of 40%. We invite you to join us in expanding access to higher education, supporting persistence through success coaching, and ultimately crossing the finish line of degree attainment with our community's young people.
CSP Progress Towards Achieving Higher Education
Report: The AAACF Community Scholarship Program (CSP) 8
"Knowing that I'm in a program with other people with similar goals as me has definitely helped me as a first generation student. I have no other example to go by, my parents didn't go to college, all my friends don't go to college. So being in the program with people that have the same goals definitely helps me get motivated."
Eastern Michigan University (2) Michigan State University (3) Washtenaw Community College (6)
We are grateful for our partners in evaluation of the Community Scholarship Program: The RNR Foundation for funding and Eastern Michigan University researchers led by Dr. Carmen McCallum. Special thanks to: Isadoara Baughman • Allison Boone • Julie Libarkin • Marilea Soberal • Elijah Vasquez RNR FOUNDATION
Blueprint for Success
Evaluators concluded that the AAACF Community Scholarship Program can serve as a model for other organizations interested in supporting underserved students. Washtenaw County is leading the way in a new program not focused on awarding scholarships but rather promoting degree attainment. Through community partnerships in every sense, educational success can be more equitable.
301 North Main St., Suite 300, Ann Arbor, Michigan 48104 734.663.0401 | info@aaacf.org | aaacf.org