YOUR TOWN
2022 Year in Photos
Can we talk for a moment?
We've been through a lot, huh?
There we were, tooling along just fine a couple years ago. A round of golf here, a bike ride there, a little barbecue now and then and a nice cigar.
Pineapple Drop almost here
If some 20-somethings quizzically stare pineapple-ward in wonder at why Sarasota's New Year's Eve street bash would revolve around SpongeBob SquarePants' house, well ... enter that conversation at your own risk.
The rest of us will be reveling in the annual Pineapple Drop — just like New York City's Times Square one, but with a pineapple and without a drunken Anderson Cooper — on New Year's Eve.
The event with music, food, drinks and more will be centered at Lemon Avenue and Main Street but spreads out over several blocks.
The Sarasota Police Department asks those planning to celebrate to leave backpacks, coolers and alcohol at home.
Then, whammo, we're all wearing masks and checking drive times on Google maps to a place called Micco where a Publix store had a single COVID-19 shot appointment open at 8:30 tomorrow morning.
Since then, we've dodged hurricanes, survived elections and worked like heck to get back to where we were when all this craziness started.
It wasn't easy, but we're here to tell you, we seem to have made it. In looking back through the thousands of photos our reporters took in 2022, we were hardpressed to notice much of a difference as compared to normal. No masks, no clear plastic barriers and, with the exception of a photo we shot in the first days of January, no signs of social distancing or anything.
Just Sarasotans doing Sarasota things. So, as 2022 fades into a typically glorious Siesta Key or Lido Key sunset, we look ahead to even more normality in 2023.
MARCH
APRIL
RADIOCONTROLLED FUN
Winter? It's just better here
Dr. Mark Kauffman and his wife, Irene, recently had a fittingly photographic (and adorable) reminder of why Florida winters are preferable to most anywhere else.
As our area returns to normal from one of the chilliest Christmases in years, we submit as evidence a snap (Dare we call it a cold snap?) of their great-grandson, Zev, on a recent visit to Philadelphia with his Sarasota parents.
As Dr. Kauffman put it, "It made me think again of why I moved to Florida!"
JANUARY
APRIL
Observer YOU
YOUR NEIGHBORHOOD. VOLUME 19, NO. 5
YOUR NEIGHBORS.
FREE • THURSDAY, DECEMBER 29, 2022
Courtesy photo
SARASOTA/SIESTA KEY
Nearly 1-year-old Zev Mellits may be dressed for Philadelphia weather, but he doesn't have to enjoy it.
File photo
The annual Pineapple Drop New Year's Eve bash is Saturday.
SEE PAGE 3
GET ON THE BUS, GUS
The city's Bay Runner trolley went into service shuttling tourists, residents, and on its maiden voyage, city commissioners and other leaders, between downtown and Lido Key. The free service, financed by a Florida Department of Transportation grant and the city's economic development fund, subsequently won mobility innovation awards.
More than 160 kids from elementary school through high school and their families either raced radiocontrolled creations at Suncoast Science Center/ Faulhaber Fab Lab 7th Annual Remote Control Custom Car Open or they were cheering on the 60 teams from 18 schools. Jonathan Keisacker's car apparently did well.
TRYING TO GET AHEAD
City leaders grappled with the problem of a series of St. Armands Circle statues that are missing appendages because of accidents, tomfoolery or outright vandalism. Though not part of the city's official public art program, the various statues have a following in the shopping district.
GOOD, CLEAN FUN
File photos
to
PAGE 14 A+E
Recreational use of soap was on full display at the Bazaar on Apricot and Lime when bubble artist Blaise Ryndes arrived with his acclaimed Sphere Bubble Show. Between massive bubbles big enough to envelope a child to tiny ones that prompted squeals of glee, there was plenty going on to entertain. Oh, and moms and dads had the chance to sample boba tea, otherwise known as bubble tea.
Back
normal.
May we quote you, please?
ERIC GARWOOD MANAGING EDITOR
If it's college-football bowl season, it must be time for our annual nearly New Year's tradition of matching newsmakers with what they said in the past 12 months. Simply read the quotes and try to match the person who spoke it, from the pages of the Sarasota Observer. And yes, in many cases we are trying to trick you. No, you can't have your money back.
2 SARASOTA OBSERVER | THURSDAY, DECEMBER 29, 2022 YourObserver.com PICK UP TODAY OR NEXT DAY DELIVERY AVAILABLE 36 MONTHS NO INTEREST* TheFurnitureWarehouse.com *For financing for 36 months a minimum purchase of $3000 or more is required to qualify. For financing of 12 months a minimum purchase of $300 or more is required to qualify. Interest will be charged to your account from the promotional purchase date. Equal Monthly Payments are required. Offer applies to only single-receipt qualifying purchases. No interest will be charged on promo purchase and equal monthly payments are required equal to initial promo purchase amount divided equally by the number of months in promo period until promo is paid in full. The equal monthly payment will be rounded to the next highest whole dollar and October be higher than the minimum payment that would be required if the purchase was a non-promotional purchase. Regular account terms apply to non-promotional purchases. For new accounts: Purchase APR is 29.99%; Minimum Interest Charge is $2. Existing cardholders should see their credit card agreement for their applicable terms. Subject to credit approval. Furniture must be delivered within 60 days for all financing offers. All prices include Hot Buys or Coupon savings. Terms of promotions - Previous purchase excluded, cannot be combined with any other promotion or discount. Promotion offers exclude Hot Buys, floor models or clearance items, sales tax, furniture protection plans, warranty, delivery, or service charge. SOUTH SARASOTA 5252 S. Tamiami Trail (at Phillippi Creek) 941-260-9601 NORTH SARASOTA 4027 N Washington Blvd (Hwy 301) 941-351-8600 BRADENTON 1100 Cortez Rd W (corner US Hwy 41) 941-749-6069 ELLENTON 5814 18th Street East (across Premium Outlets) 941-479-7900 VENICE 550 S Seaboard Ave (US Hwy 41 Bypass) 941-485-3211 PORT CHARLOTTE Closed for Hurricane Renovation Stores Hours: Mon-Sat 9-9, Sun 11-6 NO INTEREST UNTIL 2025!* OR USE ONE OF THESE COUPONS $50 OFF ANY PURCHASE OVER $499 $100 OFF ANY PURCHASE OVER $999 $89999 5-PC Classic look Large scale dining in a unique package. Includes table and 4 chairs. $200 OFF ANY PURCHASE OVER $1999 $300 OFF ANY PURCHASE OVER $2999 $400 OFF ANY PURCHASE OVER $3999 $500 OFF ANY PURCHASE OVER $4999 $79999 Gorgeous and modern Queen headboard, footboard, rails, dresser and mirror. Bright and lively $64999 SOFA Vibrant and fun pieces add a touch of nature to your living space. $39999 Queen 9" gel memory foam mattress. All sizes available. Queen mattress 379669-1 It's the Sarasota Observer's annual news quiz. A. Christine Johnson B Dick Vitale C. Mike Moran D. Hagen Brody E. Ping Faulhaber F. Kyle Battie G. Mary Davis Wallace H. Martin Hyde I. Nik Wallenda K. Richard Mandell J. Nicole Rissler L. Tom Edwards 1. "I don't go out and hear, 'When's that roundabout at Myrtle and Martin Luther King happening?'" 2."We've been talking about our arts and culture for decades. Why not take it to the next level, you know?" 3. "Never believe in can't. Don't let can't be part of your vocabulary.'' 4. "We conserve it, Audubon is going to manage it." 5. "If it's not fun, we don't want to do it.'' 6. "I don't know Donald Ross from Diana Ross." 7. "I have friends that have children that say,
the incredible
at
8. "Life
9. "It's a stop sign on a pole. As fast as we can put it in, we can pull it out.'' 10. "Should we be subsidizing what has been called a good walk spoiled? I think not." 11. "We tried.'' 12. "I was never really a fan of concrete cart paths.'' 1D 2G 3B 4A 5E 6F 7J 8I 9C 10H 11L 12K
look on in awe.
'Holy moly,
playground
Ashton is amazing.'''
is being on stage, life is performing in front of a live audience, life is under a big top, in a ring, doing what I was made to do.''
ANSWERS SO, HOW DID YOU DO? 9-12 correct: We
5-8 correct: You're new here, right? 2-4 correct: How many fingers are we holding up? 0-1 correct: Your cat talks to you, right?
JANUARY
SELF-MADE SUPERHERO
We met Kristopher Paul a month earlier in the Sarasota Downtown Holiday Parade. He wasn't hard to spot, with kids swarming all over the costumed Captain America. He loves performance and theater and made his costume on his own, showing it off at conventions, parades and other public gatherings.
"My cosplay (work) has kept growing and growing," Paul said.
FEBRUARY
UNDER THE BIG TOP Circus luminaries, such as ringmaster Mike Naughton (seen here) and their fans headed under the big top for the annual Ring of Fame ceremonies for the first time, moving from its previous location on St. Armands Circle. They saw performances, they heard heartfelt words from honorees and celebrated a big, circusstyle finale complete with confetti. "Life is being on stage, life is performing in front of a live audience, life is under a big top, in a ring, doing what I was made to do," honoree Nik Wallenda said. "That's life. I think we as performers often take our lives for granted."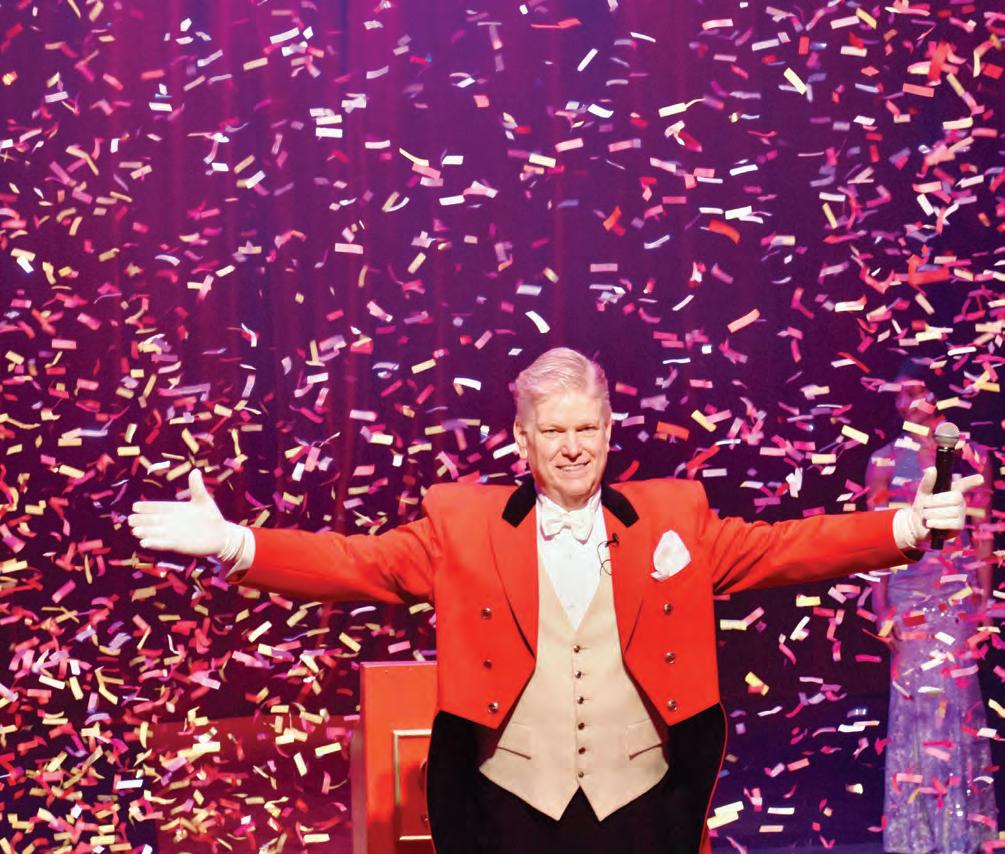 JANUARY
MARCH THINKING OF OTHERS
The
sic
SARASOTA OBSERVER | THURSDAY, DECEMBER 29, 2022 3 YourObserver.com 2022
CONTINUED ON PAGE 4
YEAR IN PHOTOS
BUILDING A LEGACY Miles were added to the Legacy Trail in 2022, along with new places to access the rails-to-trails feature that now extends from Fruitville Road to Venice. In addition to adding a level of pure joy for runners, walkers and recreational cyclists, the pathway connects neighborhoods with downtown with the goal of one day perhaps eliminating some motorized traffic.
FORE THE FUTURE City leaders and project stakeholders took some time on a perfect-for-golf morning to celebrate what was to come at Bobby Jones Golf Course with a groundbreaking on an ambitious remake of the facility, which opened nearly 100 years ago. Redesigned back to the original layout with modern amenities, the new 18-hole course is expected to open in mid-2023. An adjacent nature park will occupy the acreage no longer devoted to golf.
RADD for Ukraine block party brought hundreds of people to the Rosemary District for music and goodwill. Visitors were able to paint messages of support onto the walls of an art gallery, while others listened to mu-
supplied by artists such as DJ Nati Shabbat.
File photos
APRIL
THEIR OWN PLACE
Work got underway on the Sarasota County home for the District 12 Medical Examiner's office. At a groundbreaking ceremony, Medical Examiner Dr. Russell Vega toured the construction site.
MAY
FATHER FAUSTO STEPS ASIDE
The Rev. Fausto Stampiglia, the defining face of St. Martha Catholic Church for more than 30 years, retired at age 86, saying he feels his works and actions have been the simple result of living a life of meaning. "Being a priest is living a life of joy," Stampiglia said.
4 SARASOTA OBSERVER | THURSDAY, DECEMBER 29, 2022 YourObserver.com 388117-1 Straightforward Name. Convenient Location. Outstanding Showroom. Beautifully crafted bathroom and kitchen fixtures, fittings and accessories from leading designers. Masterpieces of functionality and style showcased in an astounding showroom. Visit our showroom or call to arrange an appointment. 5678 Fruitville Road • Sarasota • Florida 34232 941.378.5678 Shop our 6,000 sq.ft. Showroom for the For over 30 years The Plumbing Place has worked hard to earn the trust of our customers and contractors. And with over 150 years of combined experience, our friendly and knowledgeable staff delivers exceptional customer care. TRUST. KNOWLEDGE. SERVICE. "Everything about the place is beautiful, we should call it the pluming boutique, so clean, organized, big selection of items, friendly staff…" Kitchen & Bath Fixtures • Sinks & Tubs Toilet & Bidets • Kitchen & Bath Lighting & Cabinet Hardware • Mirrors & Cabinets • Bath Furniture & Accessories FLORIDA'S FINEST SHOWROOM for the Collection Anywhere.  34232 THEPLUMBINGPLACE.COM KNOWLEDGE. SERVICE. "Everything about the place is beautiful, we should call it the pluming boutique, so clean, organized, big selection of items, friendly staff…" RANDA Z Shop our 6,000 sq.ft. Showroom for the Best & Most Extensive Collection Anywhere. It's a frustrating reality for many Gulf Coast homeowners – discolored, pitted and tarnished exterior door hardware caused by our harsh salt-rich air. We eventually learn that the tease of "lifetime brass" really means a lifetime of maintenance and repair. There is a practical solution to this common problem – Bronze or Stainless Both materials offer excellent salt tolerance and oxidation/corrosion resistance with a minimum of maintenance. A variety of styles and finishes provide a perfect match to existing color schemes including rich patinas of classic bronze, contemporary polished or matte nickel, and black. Smitty's Architectural Hardware, located The Plumbing Place, displays many lines of door hardware in beautiful styles for your home that are well suited for our demanding environment, and will create the first impression your front door deserves. FROM THE PLUMBING PLACE Beautiful AND Durable Exterior Door Hardware Showroom for the Extensive Collection Anywhere. OWNER SARASOTA, FL  34232 THEPLUMBINGPLACE.COM It's a frustrating reality for many Gulf Coast homeowners – discolored, pitted and tarnished exterior door hardware caused by our harsh salt-rich air. We eventually learn that the tease of "lifetime brass" really means a lifetime of maintenance and repair. There is a practical solution to this common problem – Bronze or Stainless Both materials offer excellent salt tolerance and oxidation/corrosion resistance with a minimum of maintenance. A variety of styles and finishes provide a perfect match to existing color schemes including rich patinas of classic bronze, contemporary polished or matte nickel, and black. Smitty's Architectural Hardware, located The Plumbing Place, displays many lines of door hardware in beautiful styles for your home that are well suited for our demanding environment, and will create the first impression your front door deserves. FROM THE PLUMBING PLACE Exterior Door Hardware Beautifully crafted bathroom and kitchen fixtures, fittings and accessories from leading designers. Masterpieces of functionality and style showcased in an astounding showroom. Visit our showroom or call to arrange an appointment. 5678 Fruitville Road • Sarasota • Florida 34232 • 941.378.5678 www.theplumbingplace.com FAUCETS • SINKS • TUBS • VANITIES • SHOWERS WHIRLPOOLS MIRRORS STEAM ROOMS SAUNAS TOILETS • BIDETS • HARDWARE • LIGHTING • ACCESSORIES JOHN SMITHMAN, OWNER For over 30 years The Plumbing Place has worked hard to earn the trust of our customers and contractors. And with over 150 years of combined experience, our friendly and knowledgeable staff delivers exceptional customer care. TRUST. KNOWLEDGE. SERVICE. "Everything about the place is beautiful, we should call it the pluming boutique, so clean, organized, big selection of items, friendly staff…" Kitchen & Bath Fixtures • Sinks & Tubs Toilet & Bidets • Kitchen & Bath Lighting & Cabinet Hardware • Mirrors & Cabinets • Bath Furniture & Accessories FLORIDA'S FINEST SHOWROOM KNOWLEDGE. SERVICE. "Everything about the place is beautiful, we should call it the pluming boutique, so clean, organized, big selection of items, friendly staff…" RANDA Z It's a frustrating reality for many Gulf Coast homeowners – discolored, pitted and tarnished exterior door hardware caused by our harsh salt-rich air. We eventually learn that the tease of "lifetime brass" really means a lifetime of maintenance and repair. There is a practical solution to this common problem – Bronze or Stainless Both materials offer excellent salt tolerance and oxidation/corrosion resistance with a minimum of maintenance. A variety of styles and finishes provide a perfect match to existing color schemes including rich patinas of classic bronze, contemporary polished or matte nickel, and black. FROM THE PLUMBING PLACE Beautiful AND Durable Exterior Door Hardware It's a frustrating reality for many Gulf Coast homeowners – discolored, pitted and tarnished exterior door hardware caused by our harsh salt-rich air. We eventually learn that the tease of "lifetime brass" really means a lifetime of maintenance and repair. There is a practical solution to this common problem – Bronze or Stainless Both materials offer excellent salt tolerance and oxidation/corrosion resistance with a minimum of maintenance. A variety of styles and finishes provide a perfect match to existing color schemes including rich patinas of classic bronze, contemporary polished or matte nickel, and black. Smitty's Architectural Hardware, located inside The Plumbing Place, displays many lines of door hardware in beautiful styles for your home that are well suited for our FROM THE PLUMBING PLACE Beautiful AND Durable Exterior Door Hardware Beautifully crafted bathroom and kitchen fixtures, fittings and accessories from leading designers. Masterpieces of functionality and style showcased in an astounding showroom. sq.ft. Showroom for the Extensive Collection Anywhere. OWNER | SARASOTA, FL  34232 THEPLUMBINGPLACE.COM Place our over our staffdelivers KNOWLEDGE. SERVICE. FAUCETS • SINKS • TUBS • VANITIES SHOWERS • MIRRORS • STEAM ROOMS SAUNAS • TOILETS • BIDETS DOOR AND CABINET HARDWARE LIGHTING • ACCESSORIES www.theplumbingplace.com SARASOTA INSTITUTE OF LIFETIME LEARNING Monday, January 9 Sarasota,10:30 am - Venice, 3:00 pm Tuesday, January 10 Sarasota,10:30 am - Venice, 2:30 pm Thursday, January 12 Sarasota,10:30 am - Lakewood Ranch, 5:00 Friday, January 13 Venice,10:00 am Dover Quartet Chamber Ensemble Named one of the greatest string quartets of the last 100 years by BBC Music Magazine, the GRAMMY® nominated Dover Quartet has followed a "practically meteoric" (Strings) trajectory to become one of the most in-demand chamber ensembles in the world. Strengthening America's Voice in a Changing World Amb. Barbara Stephenson will tackle how America can retain an agenda-setting role in world a airs. Wednesday, January 11 Sarasota,10:30 am The Case for Following Rules Amb. Barbara Stephenson shows us how America benefits from leading in international rule setting and compliance. Diplomacy in an Age of Uncertainty: How the U.S. Can Defend Its Interests, Promote Its Values, and Keep the Peace in the 21st Century Amb. Thomas Shannon will address the challenges posed to the liberal international order. Music Mondays MUSICAL CONVERSATIONS WITH GREAT PERFORMERS AN INSIDER'S VIEW OF TODAY'S WORLD Global Issues Our Season Starts January 9 Order tickets and complete program details: sillsarasota.org Our First Week Schedule Includes: Sarasota • Venice • Lakewood Ranch 393363-1 389868-1 PUBLIC NOTICES The Sarasota/Siesta Key, East County and Longboat Observers meet the legal requirements to publish legal and public notices in Sarasota & Manatee counties, per F.S. 50.011. AUDITOR INFORMATION Verified Audit 1101 Fifth Ave., Suite 270 | San Rafael, CA 94901 (415) 461-6006 | www.verifiedaudit.com FROM PAGE 3 2022 YEAR IN PHOTOS APRIL TRYING TO GET AHEAD Kids and Easter egg hunts are a perfect match, and last spring there were no shortages of either around Sarasota and Siesta Key. In Southside Village, dozens of families came to the ninth annual egg hunt, and Benjamin Simms found 64.
File photos
SARASOTA OBSERVER | THURSDAY, DECEMBER 29, 2022 5 YourObserver.com EMBRACE EVERY DAY Amira Choice empowers seniors to live optimistically, confidently and with a sense of purpose. We offer a variety of living options along a continuum of flexible support and care offerings that can be customized according to the needs of each individual. Our wide array of dining options, engaging programming, and caring staff make for a vibrant community where everyone can flourish CALL CATHERINE TO SCHEDULE YOUR TOUR 941.208.1209 4100 UNIVERSITY PARKWAY, SARASOTA A refreshing change for senior living INDEPENDENT LIVING | ASSISTED LIVING | MEMORY CARE Learn more at AmiraChoice.com/Sarasota Assisted Living Facility #13560 | ©2022 Fairview Health Services 901184 393872-1
and
on
all
JUNE DOG DAYS OF SUMMER The Bazaar on Apricot
Lime put
a day for the dogs during its debut Dog Days of Summer costume contest. More than 20 dog owners brought their canines of
shapes and sizes to the event, each dressed up in a colorful and cute design, like Bromley.
JUNE TAKING TO THE SKIES
Members of Sarasota RC Squadron are at their base most every day at Rothenbach Park. Roland Martinez, Matt Stulce, Louis Magliano and Anthony Lassiter stand ready to fly. .
DAY
or out,
or
MAY GRADUATION
Indoors
public
private, high schools celebrated graduation in grand style from Robarts Arena, to Sarasota High's football stadium, to the Van Wezel Performing Arts Hall.
PAGE 6
SEE YEAR IN PHOTOS,
JULY HAPPY BIRTHDAY, AMERICA!
Sarasota residents and visitors alike dodged rainy weather for a Fourth of July celebration at Bayfront Park. Guests marveled at the show, with many taking out their phones to record the lights. Everyone cheered when the big finale lit up the sky and the night's entertainment drew to a close.
AUGUST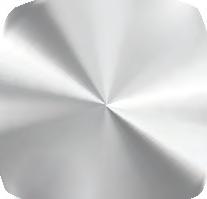 SEPTEMBER
AIRING THEIR GRIEVANCES
A dispute between the city of Sarasota and the leaders of Sarasota-Bradenton International Airport over a developer's plan to build apartments across University Parkway from the main runway at the site of the former Sarasota Kennel Club is now a legal matter. City leaders said approval of Aventon Sarasota, a 372-unit complex, is crucial to the area's housing situation. Airport leaders say the move violates an agreement between the two designed to discourage residential development of land immediately adjacent to the corridor taken by arriving and departing aircraft.
6 SARASOTA OBSERVER | THURSDAY, DECEMBER 29, 2022 YourObserver.com 941.777.2004 | badgerbobs.com License #: CFC1427129, CAC1815977, EC13009294 2022 Emergency Service 24/7 PARTS & LABOR WARRANTY 10 YEAR * 0% FINANCING 60MONTHS * FOR NEXT DAY WE'LL PAY!* OR Next Day Installation for Your New A/C or We'll Give You $250 OFF its Cost! *RESTRICTIONS APPLY. 370611-1 SEE YEAR IN PHOTOS, PAGE 9 FROM PAGE 5
PHOTOS
2022 YEAR IN
SEPTEMBER DIGGING IN FOR IAN With a sudden shift in the
morning sandbag filling site at
which, the day before had looked like it would strike
of
though, structural damage in
and limbs fell and power outages were
Schools
reopened first in the north, then days later to the
damage and flooding were far worse.
FIRST DAY OF SCHOOL Moms, dads and kids woke up early and began the ritual of school for the 2022-23 academic year. Nahaley and Aria Matthews brought their smiles with them.
forecast,
Sarasota residents scrambled to an early-
Ed Smith Stadium in preparation for Hurricane Ian,
north
the area. In the end,
northern Sarasota County was negligible, though trees
widespread.
closed for days and
south, where
File photos
SARASOTA OBSERVER | THURSDAY, DECEMBER 29, 2022 7 YourObserver.com Longboat Key Office: 595 Bay Isles Rd., Suite 250, Longboat Key, FL 34228 St. Armands Office: 443 John Ringling Blvd., Ste. FL, Sarasota, FL 34236 CALL US TODAY! (941) 387-1820 This is not a solicitation of another broker's listing.. Market data supplied by Market Quest June 2021. THE ACKERMAN GROUP WWW.ACKERMANSRQ.COM OVER 68% OF OUR 2022 SALES WERE RECORD BREAKING RYAN ACKERMAN ryan@ackermangroup.net BARBARA ACKERMAN barbara@ackermangroup.net HARBOR ACRES 1309 VISTA DRIVE SIESTA COVE 5215 SIESTA COVE DRIVE GRAND BAY I 3060 GRAND BAY BLVD. #191 MAJESTIC BAY 258 GOLDEN GATE POINT #601 TESSERA 500 S. PALM AVE., #52 ROYAL ST. ANDREW 555 S. GULFSTREAM AVE., #501/502 ALTA MER 306 GOLDEN GATE POINT, #4 AQUARIUS CLUB 1701 GULF OF MEXICO DR., #109 TOP PRODUCING SMALL TEAM IN SARASOTA COUNTY JUST A FEW OF OUR 2022 NOTABLE SALES LA BELLASARA - GOLDEN GATE POINT 464 GOLDEN GATE PT., #202 $3,395,000 SIESTA COVE - SIESTA KEY 5212 SIESTA COVE DRIVE $4,250,000 FAIRWAY BAY - LONGBOAT KEY 2010 HARBOURSIDE DR., #2003 $1,049,000 COREY'S LANDING - LONGBOAT KEY 3414 FAIR OAKS LANE $1,899,000 LIDO REGENCY - LIDO KEY 1700 BENJAMIN FRANKLIN DR., #5F $549,000 LA BELLASARA - GOLDEN GATE POINT 464 GOLDEN GATE PT., #503 $4,298,000 O P P O R T U N I T I E S F O R 2 0 2 3 ! HAPPY NEW YEAR FROM THE ACKERMAN FAMILY TO YOURS! 387711-1
Vision 2023
Recently, the Florida Press Association commissioned CODA Ventures, an independent research and consulting firm, to conduct a survey among Florida adults ages 18 and older. The study found that every month, 15.1 million — 86% of Florida adults — read local print or digital newspapers. Of those, 78% are digital readers, 63% are print readers and 56% read both print and digital. In addition, 74% of those Florida newspaper readers are under the age of 65. And more than seven out of 10 Florida adults (72%) access local digital newspaper content through a smartphone.
Despite industry news about newspapers dying, Florida's print and digital media remain strong.
In fact, Florida Press Association's membership is growing, with the largest increase coming from weekly newspapers and online digitalonly news sites. Interestingly, some of the online-only sites are now beginning to print weekly publications, such as the Mainstreet Daily News in Gainesville.
The Observer Media Group's print and digital readership is also strong. With a mission to inspire our communities with extraordinary local content and to help our partners prosper, we believe that we will continue to do so, both in print and digitally, for years to come. We continue to offer the largest print distribution in the SarasotaManatee area, delivering 60,000 papers each week, while our competitors continue to shrink their circulation (Sarasota Herald-Tribune — 27,889*; Bradenton Herald — 14,000**) and raise subscrip-
tion prices. A yearly subscription to the Sarasota Herald-Tribune is now $754.99*. The Observer remains free for our readers.
Print remains strong, yet our digital audience continues to grow. YourObserver.com, our online daily news site, reached more than 200,000 more people year over year. The number of brand lovers — users who visit the site more than 15 times a month — is up 26%.
Subscribers to our Daily Headlines e-newsletter grew 25% and our Deals and Promotions e-newsletter, which delivers marketing messages for our partners, grew 27%.
Experiencing the highest growth was a 30% increase in ad impressions served on YourObserver.com. That means our partners' advertising messages were seen 57,110,594 times!
Demographically, our audience is becoming younger. About 60% of our users on YourObserver.com are between the ages of 35 and 64, with more than 100,000 of those users falling into the 35 to 44 age range. Last year, our largest group of online users fell into the 55 to 64 range.
Observing this data and the ways readers are consuming news, we spent much of 2022 focusing on our vision statement: Innovate and elevate.
YOUROBSERVER.COM
Nearly a decade since our last website redesign, we knew it was time to offer an updated version of our site with a new clean design and sharper technology. Noting the fact above how most users access local digital news content through a smartphone (67% of YourObserver.com users access our site via smartphones), we wanted to build a site that had a mobile-first and friendly design that loaded fast.
A fresh look. After nearly a decade, YourObserver.com has a fresh look.
YOUR OBSERVER E-PAPER APP
While our print distribution is the largest in the Sarasota-Manatee area, the demand has continued to grow. Especially in growing communities like Lakewood Ranch — if money were no object, we could double the print distribution of the East County Observer easily. However, with the cost of paper rising with inflation, we would also have to double the cost to advertise in the paper, which would price ourselves out of the market and many small- and medium-sized businesses' budgets. That challenge is coupled with the fact that Publix corporate recently made a decision to ban distribution of all free newspapers from its stores. Thankfully, our loyal readers lobbied with store managers to have a small number of Observers distributed behind the customer service desks. Yet, the problem still remained: How do we get the Observer into more people's hands?
Early next year, you will be able to have the Observer at your fingertips with our new Your Observer e-paper app on your computer, tablet or smartphone. You will be able to read each week's newspaper or other back issues exactly how it appeared in print. Zoom in and out, swipe through pages, jump through sections and click on a headline for an easy-to-read text view. You can view photos or videos by tapping on an image and swipe through photos from an entire gallery. Love an article, share and post it on social media and print an article or crossword any time you need. It's your Observer delivered a whole new way.
Our Newsie members, at 452 strong, will have free access to the Your Observer e-paper app. Otherwise, the app will be available for $5 per month or $50 annually. To be one of the first with access to the app, consider becoming a Newsie by emailing Newsies@YourObserver.com.
As we look toward 2023, we will continue on this path to innovate and elevate the ways you can consume our extraordinary local content and provide additional ways to help our partners prosper.
*Sarasota Herald-Tribune, Statement of Ownership, October 2022 **Alliance for Audited Media, December 2019
President and Publisher / Emily Walsh, EWalsh@YourObserver.com
Executive Editor and COO / Kat Hughes, KHughes@YourObserver.com
Managing Editor / Eric Garwood, EGarwood@YourObserver.com
Sports Editor / Ryan Kohn, RKohn@YourObserver.com
Staff Writers / Andrew Warfield, AWarfield@YourObserver.com; Dariela Delgado, DDelgado@YourObserver.com
Digital & Engagement Editor / Kaelyn Adix, KAdix@YourObserver.com
Copy Editor / Gina Reynolds Haskins, GRHaskins@YourObserver.com
Senior Editorial Designer / Melissa Leduc, MLeduc@YourObserver.com
Editorial Designer / José Valle, JValle@YourObserver.com
Black Tie Editor / Harry Sayer, HSayer@YourObserver.com
Director of Advertising / Jill Raleigh, JRaleigh@YourObserver.com
Sales Manager / Penny Nowicki, PNowicki@YourObserver.com
Regional Digital Director / Kathleen O'Hara, KOHara@YourObserver.com
Senior Advertising Executive / Laura Ritter, LRitter@YourObserver.com
Advertising Executives / Richeal Bair, RBair@YourObserver.com; Beth Jacobson, BJacobson@YourObserver.com; Jennifer Kane, JKane@YourObserver.com; Honesty Mantkowski, HMantkowski@YourObserver. com; Toni Perren, TPerren@YourObserver. com; Lyndsey Walsh, LyndseyWalsh@ YourObserver.com; Brenda White, BWhite@YourObserver.com
Classified Advertising Sales Executive / Lexi Huelsman, LHuelsman@ YourObserver.com
Sales Operations Manager / Susan Leedom, SLeedom@YourObserver.com Sales Coordinator / Account Manager Lori Downey, LDowney@ YourObserver.com
Digital Fulfillment Specialist / Emma B. Jolly, EJolly@YourObserver.com
Director of Marketing / Robin Lankton, RLankton@YourObserver.com
Marketing Specialist / Melanie Melone, MMelone@YourObserver.com
Director of Creative Services / Caleb Stanton, CStanton@YourObserver.com
Creative Services Administrator / Marjorie Holloway, MHolloway@ YourObserver.com
Advertising Graphic Designers / Luis Trujillo, Taylor Poe, Louise Martin, Shawna Polana
Digital Developer / Jason Camillo, JCamillo@YourObserver.com
Director of Information Technology / Adam Quinlin, AQuinlin@YourObserver.com Chief Financial Officer / Laura Strickland, LStrickland@YourObserver.com Controller / Rafael Labrin, RLabrin@ YourObserver.com
Office and Accounting Coordinator / Donna Condon, DCondon @YourObserver.com
Observer Media Group Inc. is locally owned. Publisher of the Longboat Observer, East County Observer, Sarasota/Siesta Key Observer, Palm Coast Observer, Ormond Beach Observer, West Orange Times & Observer, Southwest Orange Observer, Business Observer, Jacksonville Daily Record, LWR Life Magazine, Baldwin Park Living Magazine and Season Magazine
CEO / Matt Walsh
Vice President / Lisa Walsh Chairman Emeritus / David Beliles 1970 Main St. Sarasota, FL 34236 941-366-3468
8 SARASOTA OBSERVER | THURSDAY, DECEMBER 29, 2022 YourObserver.com
OPINION / OUR VIEW
Observer Media Group's e-paper app will make its debut in early 2023.
EMILY WALSH
As we move into the new year, Observer Media Group remains committed to its vision statement: Innovate and elevate.
"If we are to build a better world, we must remember that the guiding principle is this — a policy of freedom for the individual is the only truly progressive policy."
© 2020 The Observer Media Group Inc. All Rights Reserved YourObserver.com
Friedrich Hayek "Road to Serfdom," 1944
SARASOTA/SIESTA KEY
OCTOBER
NEW NEIGHBORS
OCTOBER
SARASOTA OBSERVER | THURSDAY, DECEMBER 29, 2022 9 YourObserver.com CONTACT US AT 941 413 7997 OR MARKETINGDIRECTOR@DISCOVERSARABELLA.COM TO SCHEDULE A TOUR TODAY! $1000 OFF YOUR FIRST 3 MONTHS RENT Sign by 12/31 384587-1 SEE YEAR IN PHOTOS, PAGE 10 FROM PAGE 6 2022 YEAR IN PHOTOS
OCTOBER
THE BAY Phase 1 of The Bay park opened along the shores of Sarasota Bay with 10 days of events meant to showcase all the signature destination has to offer. There was music, yoga, kayaking and other special events. Meanwhile, planning and work on Phase 2 and beyond is underway.
First, city commissioners rejected a recommendation from the Historic Preservation Board, paving the way for the demolition of the nearly centuryold Palm Apartments building and a contemporary office building next door on Second Street. Then developer M2RE Partners acquired the vacant lot next door to propose an 18-unit condominium and 109-room hotel mixeduse development steps away from Tamiami Trail. The project remains under consideration.
File photos
ALL THAT AUTUMN HAS TO OFFER Kira Dowling visited Fruitville Grove for, you guessed it, the annual autumn Pumpkin Festival. By the looks of things, the food, music and hand-crafted art came in a distant tie for second to the fine art of pumpkin selection.
10 SARASOTA OBSERVER | THURSDAY, DECEMBER 29, 2022 YourObserver.com youthfulaginghomecare.com Scan for Article Don't leave this big decision to your children. License 299991326 Home Care Services Customized to your needs Caring starts here. Contact me today. 941.925.9532 nkobritz@youthfulaginghomecare.com Our services are customized to your needs...with continuity of caregivers and oversight to ensure your satisfaction! 30 YEARS of EXPERTISE 370115-1 Nicci Kobritz, President 383377-1 941.343.9396 | www.GrantsGardens.com New Year, New Beginnings ADOPT TODAY 379629-1 OPEN 7 DAYS 10am-6pm - 941-366-2424 | 2542 17th St., Sarasota, FL 34234 • www.catdepot.org SEE YEAR IN PHOTOS, PAGE 12 FROM PAGE 9 2022 YEAR IN PHOTOS
NOVEMBER MEET THE NEW MAYOR
NOVEMBER A NEW PLACE TO PLAY County leaders kicked off the first steps leading to a revamped 17th Street Park designed with a goal of providing a new venue for
Following elections that delivered a newcomer to the City Commission and an incumbent to a second term, Kyle Battie, left, was chosen by his peers to be mayor for the remainder of 2022 and most of 2023. Battie, most recently vice mayor, accepted congratulations from outgoing Mayor Erik Arroyo.
local kids and adults to compete in a variety of sports, as well as attracting out-of-town teams for tournaments. Expansion plans include new acreage for artificial turf multipurpose fields. A new softball complex also is part of the plan in the $5.5 million endeavor.
DECEMBER
THE MAIN EVENT FOR THE HOLIDAYS Brooklyn Athridge, Santana Leyva, Sofia Leyva and AJ Atheridge rode the Stage Door Studios float in Sarasota's 26th annual holiday parade down Main Street. With plenty of holiday music and other parade staples along the way, who do you think provided the grand finale? Of course, it was Santa Claus.
NOVEMBER
HALLOWEEN FUN AND GAMES Vico Clark, the astronaut, and Ava Stadler, the princess, enjoyed an annual tradition on Siesta Key, the 38th edition of the Safe Treats event. Village and South Siesta Key merchants also wore costumes to pass out candy and share smiles.
File photos
SARASOTA OBSERVER | THURSDAY, DECEMBER 29, 2022 11 YourObserver.com ® FURNITURE & MATTRESS Visit us at matterbrothersfurniture.com N E W Y E A R S A L E The Furniture Family You Can Depend On FURNITURE & MATTRESS 65% OFF UP TO NOW ONLY $2288 MBHaven 3 PC Sectional Reg. $4709 Our team is here to help you achieve your 2023 style resolutions! Visit us in-store and online to explore the leading trends from your favorite brands at unbeatable prices! Plus, all in-stock products are ready for IMMEDIATE DELIVERY! ® FURNITURE & MATTRESS ® Visit us at matterbrothersfurniture.com | N E W Y E A R S A L E The Furniture Family You Can Depend On FURNITURE & MATTRESS 65% OFF S t o r e w i d e UP TO NOW ONLY $2288 Plus, all in-stock products are ready for IMMEDIATE DELIVERY! This New Year Bring Your Florida Lifestyle Home! NOW ONLY $1188 Affinity Queen Bed Reg. $2719 394086-1
Meh.
2022
We survived another crazy year. But we are thankful for our loyal readers and advertisers helping us get through the year. Wishing you a healthy, happy and prosperous 2023!
SARASOTA OBSERVER | THURSDAY, DECEMBER 29, 2022 13 YourObserver.com
Your friends at 388857-1
2022: A Return to Normalcy
The latest year in Sarasota's arts community saw a return to a full slate of performances and customers returning to their places in theater spaces.
SPENCER FORDIN A+E EDITOR
The arts community in Sarasota and beyond had craved a year like this, an opportunity to welcome people back to live performances with minimal interruptions.  And they mostly got what they wanted: COVID-19 continued to recede and cause fewer programming interruptions, and people began to fill the seats again.
The Van Wezel Performing Arts Hall welcomed more than 100,000 visitors to performances this year, and three musical tribute acts (to ABBA, Simon and Garfunkel and Queen) sold more than 1,700 tickets in their one night on stage.
There was also a demand for more time with great art. Beyond Van Gogh, the immersive experience that took people inside the master's work, was originally expected to spend about a month-and-a-half in Sarasota. It was extended twice, though. The following are some of the other highlights of the year from the arts and entertainment scene.
OUR SHOWROOMS ARE OPEN 1734 South Tamiami Trail Venice, FL 34293 941.493.7441 4551 N. Washington Blvd. Sarasota, FL 34234 941.355.8437 2510 1st Street West Bradenton, FL 34208 941.748.4679 385024-1 www.manasotaonline.com DECEMBER 29, 2022 ARTS + ENTERTAINMENT
Spencer Fordin
Jeffery Kin is looking forward to building a festival that puts Sarasota on the international arts circuit map.
Eric Garwood
The intersection at Fruitville Road and Paramount Drive would be upgraded as part of the plan to build a new home for Sarasota Orchestra.
Spencer Fordin
Patti Smith didn't just play Marie Selby Botanical Gardens. She decided to sign on for a return in both 2023 and 2024.
Spencer Fordin
The Van Gogh immersive exhibit was extended twice and ended in August instead of the original plan to end in April.
Photo courtesy of Sarasota Ballet
Longtime principal dancer Victoria Hulland retired during the 2022 season and later returned to the ballet in an advisory role.
Patti Smith, celebrated poet and inductee to the Rock and Roll Hall of Fame, added another item to her distinguished list of accomplishments in 2023: Artist-in-residence at Marie Selby Botanical Gardens.
Smith, who performed in Sarasota in February and April, is the first artist tagged with that position at Selby Gardens. She'll come back to perform at Selby Gardens in 2023 and 2024, and she'll spend some time drawing inspiration from the organization's two campuses.
Selby Gardens first honored Smith and her former collaborator and lover, the late iconic photographer Robert Mapplethorpe, with an exhibit called, "Flowers, Poetry and Light."
"I was just a little sad that Robert couldn't see this," she said when she toured the exhibit for the first time in February. "I think we really would've had fun, and he would've also been very moved at all of the effort on so many levels."
VENUES
Two local arts organizations continued their quest for a new permanent venue; one successfully and one that will go back to the drawing board.
Sarasota Orchestra announced in March that it had agreed to purchase a 31.7-acre plot on Fruitville Road just west of the interstate with the
intention of building an 1,800-seat concert hall and a 700-seat recital hall space. That potential home leapt one procedural barrier in December, when it received a 5-0 vote from the Sarasota County Planning Commission.
The orchestra's potential new home will be voted on by the Sarasota County Commission in January, and if approved, the purchase of the land is set to close in February.
The Players Centre for Performing Arts wasn't as fortunate.
The Players had two plans for a potential home — one in Lakewood Ranch and one in Sarasota — fall through in 2022. The theater had planned for a $30 million complex in Waterside Place, but those plans fell through in March when SchroederManatee Ranch terminated that agreement.
Then in May, the Players had plans to lease and manage Sarasota's Municipal Auditorium voted down by the Sarasota County Commission.
As for new venues, plans for the new Sarasota Performing Arts Center are still moving forward. An architect is expected to be chosen for the project, which will be part of The Bay park, by April.
SARASOTA RISING
Jeffery Kin spent 15 years building drama at The Players Centre. And he's spent the past year laying the tracks for something big in Sarasota.
Kin is the driving force behind Sarasota Rising, which is committed to helping the arts scene evolve
in the Sarasota region and elsewhere on Florida's Cultural Coast. The ultimate goal? Building a festival, dubbed the Living Arts Festival, that will debut in fall 2024.
Kin's dream is to ultimately build a bigger stage for each of the institutions in town. He wants to build cross-collaborations between unlikely partners, and he wants to leverage the stellar arts products in town into building a catalyst for tourism during the "shoulder" season.
"We want to drum up cultural tourism. It's going to start local, then statewide, then the Southeast and then the nation," he says. "In 10 years, we want this to be an international festival. We will want people to be able to say, 'We've got to be in Sarasota at this time because we're going to see stuff that we would never be able to see anywhere else.'"
SAD NEWS
For more than a year, Sarasota Orchestra had looked forward to Bramwell Tovey taking charge. But it wasn't meant to be.
Tovey, the charismatic Grammy Award-winning conductor who had formerly led the Vancouver Symphony, died in July after a recurrence of sarcoma.
Tovey accepted the position of Sarasota Orchestra's Music Director in 2021, and he was able to lead performances here in October 2021 and again in April 2022.
He was expected to fully take the reins in the fall.
Tovey had been looking forward to shaping both the material for sea-

sons to come but also the composition of the orchestra. He told the Observer in an interview that there were as many as 15 positions to fill via audition, and he looked forward to a long and fulfilling run in Sarasota.
"As a group, I think they're incredibly impressive. Individually, I think they're outstanding," he said of the orchestra. "It's a wonderful group to work with. At the end of the day, as a conductor, I spend most of my time in a windowless studio working with musicians. I feel very confident about the people they are, the service they give and the quality of musical life that is available here in Sarasota. I'm just thrilled and honored to have been invited to lead the team."
STORM FRONT
Many of the local arts organizations were lucky to skirt major damage from Hurricane Ian.
But the Hermitage Artist Retreat and the Venice Theatre were hit hard.
The Hermitage, located out on Manasota Key, had the opportunity to do some prep work before the storm, but the organization experienced major damage to its campus. Luckily, it avoided storm surge and survived a period after the storm in which it didn't have power or water.
But for Venice Theatre, the interruptions to business as usual were more profound. Murray Chase, producing executive director of the theater, said in October that the main stage, the Jervey Theatre, would be out of operation for at least a year and maybe more. The secondary stage, the Pinkerton Theatre, was thought to need a few months of renovation.
Chase estimated at the time that damage to the theater could exceed $3 million, but he said Venice Theatre would emerge strong again.
"Sometimes, they can look a lot worse than they are. But they're really bad," said Chase of photos showing the extent of the theater's damage. "At first glance, you think, 'Oh, the theater is totally destroyed.' It's not. It suffered catastrophic damage, but it can be fixed."
COMING AND GOING
The Asolo Repertory Theatre announced a major change in their organizational structure in April, when Michael Donald Edwards and Linda DiGabriele said they would step down in 2023.
Edwards joined the organization in 2006, and by the time he retires, he will have been the producing artistic director for Asolo Repertory Theatre for 18 seasons.
But DiGabriele was there even longer. She's been the theater's managing director since 1989, and her tenure at Asolo will total 50 years by the time she steps down next June.
Sarasota Ballet also celebrated a momentous changing of the toes.  Principal dancer Victoria Hulland retired in April after 16 seasons with the company, and she announced in November that she is returning to Sarasota Ballet in an advisory role.
The ballet also welcomed a pair of dancers from Teatro Colón in Buenos Aires, Argentina: Macarena Giménez and Maximiliano Iglesias, who have relocated their lives and their art to speak the language of dance in a new community and a new country.
RIVERDANCE, as you've never seen it before! A powerful and stirring reinvention of this beloved favorite, celebrated the world over for its Grammy® Award-winning score and the thrilling energy and passion of its Irish and international dance. Bill Whelan has rerecorded his mesmerizing soundtrack while producer Moya Doherty and director John McColgan have completely reimagined the groundbreaking show with innovative and spectacular lighting, projection, stage and costume designs. Fall in love with the magic of RIVERDANCE all over again.
SARASOTA OBSERVER | THURSDAY, DECEMBER 29, 2022 15 YourObserver.com
TUE-THUR JAN 10-12 7:30PM 941.263.6799 800.826.9303 vanwezel.org MON-FRI 10-6 • SAT 10-4 OPEN LATER SAT AND SUN (on show days only) Prices, dates and times subject to change without notice. SPONSORS: Lexus of Sarasota and ABC7 Ring in the New Year with a Live Performance! 394632-1 BOTANICAL ARTIST It started out as an exhibit docu
her younger
an
it
fulfilling
menting
years as
artist.  And
grew into a more
relationship.
Photo courtesy of Sarasota Orchestra
The late Bramwell Tovey led the Sarasota Orchestra last April.
The Venice Theatre sustained major damage from Hurricane Ian.
Photo courtesy of Venice Theatre
THIS WEEK
decades, and the latest scholarship winners are part of a tradition that stretches all the way back to the mid-'80s.
SATURDAY
PINEAPPLE DROP PARTY
1 p.m. to 1 a.m. on Jan. 1 at intersection of Lemon Avenue and Main Street Free Visit DestinationDowntownSarasota. com.
the show with a special champagne toast.
NEW YEARS EVE WITH RON FEINGOLD 9:30 p.m. at McCurdy's Comedy Theatre, 1923 Ringling Blvd. $70 Visit McCurdysComedy.com. Ron Feingold is bringing all of his voices. He's the man behind Comedy A Capella, and he'll sing lead vocals, backup and even the odd percussion sound. Scott Novotny and Helen Keaney will also do sets on New Year's Eve.
MONDAY
MONDAY NIGHT JAZZ AT THE CABARET
7:30 p.m. at FST's Court Cabaret, 1265 First St. Tickets TBD Visit JazzClubSarasota.org.
OUR PICK
This is a circus town. And these are circus kids. The talented class of the Sailor Circus Academy — ages ranging from 8 to 18 — are ready to show you everything they've been working on over the past year. There are nimble acrobats and flexible contortionists, dextrous jugglers and people who fly through the air with the greatest of ease. And they still have homework.
IF YOU GO
When: 2 p.m. and 7 p.m., Dec. 29 and Dec. 30; 1 p.m. on Dec. 31 Where: at Sailor Circus Arena, 2075 Bahia Vista St. Tickets: $20-$40 Info: Visit CircusArts.org.
Bring on the pineapple! The spiny emblem of the Sarasota New Year is ready to drop like clockwork to help you ring in 2023. The actual festivities will start 12 hours earlier, with DJs and bands, carnival rides, games and food and drink. Live music starts at 9 p.m., and the party lasts an hour into 2023.
NEW YEAR SOIRÉE AT GROVE
7-10 p.m. at Grove, 10670 Boardwalk Loop, Lakewood Ranch $200 Visit GroveLWR.com.
It's a five-star buffet and a full open bar for the New Year's Party at Grove. The menu will include items like prime rib and crabstuffed flounder, and the customary midnight toast will actually be served at 10 p.m.
FST IMPROV PRESENTS RESOLUTION REWIND
If it's Monday night, that means there's a jazz show down at Florida Studio Theatre. It's the start of a year full of rich programming for the Jazz Club, which brings local and regional performers to the stage multiple times a week.
SALUTE TO VIENNA NEW YEAR'S
CONCERT
7 p.m. at Van Wezel Performing Arts Hall, 777 N. Tamiami Trail $57-$90
Visit VanWezel.org. The Strauss Symphony of America, conducted by Michael Zehetner, is bringing you the sounds of a European New Year. Champion ballroom dancers will move to the music, and soprano Alexandra Reinprecht and tenor David Danholt will give voice to the songs of the Neujahrskonzert.
WEDNESDAY
FLYIN' WEST
7:30 p.m. at Donelly Theatre, 1012 N. Orange Ave. $40
Visit WestCoastBlackTheatre.org.
This show will still be in previews on Jan. 4, but here's your chance to see the Sarasota premiere of a Pearl Cleage work. The play centers around a group of women in the 1890s who left the South to stake their claims in an all-black town in Nicodemus, Kansas, and their fight to keep what they had built for succeeding generations to develop in their wake.
DON'T MISS
BLONDE'
'LEGALLY
RECIPIENTS CONCERT
2 p.m. at Unitarian Universalist Church of Sarasota, 3975 Fruitville Road $15-$20 Visit JazzClubSarasota.org.
The next generation of talent is bright. The Jazz Club of Sarasota has been nurturing local talent for
7:30 p.m. at FST's Bowne's Lab, 1265 First St. $25 Visit FloridaStudioTheatre.org.
Think of it as a last request for 2022. The talented improv crew at Florida Studio Theatre is taking your best suggestions to provide you a comic rewind of 2022, and they'll close out
Elle Woods would like you to know there's no law against being both a blonde and also the smartest person in the room. The national tour of the hit Broadway musical took a brief break for the holiday season, and it will get back on its feet with a pair of shows right here in Sarasota. Hannah Bonnett stars as Elle Woods, and Lea Savola, who starred in Urbanite Theatre's "Athena" earlier this year, plays Vivian Kensington.
IF YOU GO
When: 7:30 p.m., Jan. 4 and 5 Where: Van Wezel Performing Arts Hall, 777 N. Tamiami Trail Tickets: $42-$92 Info: Visit VanWezel.org.
16 SARASOTA OBSERVER | THURSDAY, DECEMBER 29, 2022 YourObserver.com The Goddess Kali in the cremation ground (detail), Northern India, Pahari region, ca. 1850. Opaque pigments with gold on paper, 10 1/4 × 7 3/16 in. The John and Mable Ringling Museum of Art, Museum purchase. 2022.17 Paid for in part by Sarasota County Tourist Development Tax revenues. Support for this exhibition was provided by the Chao Ringling Museum Endowment; the State of Florida, Department of State, Division of Arts and Culture; The Florida Council on Arts and Culture; and the National Endowment for the Arts. INFORMATION + TICKETS ringling.org THROUGH MAY 28 The Ringling will be closed on New Year's Day. THURSDAY, JANUARY 26, 2023 6:00 pm – 9:30 pm The Westin  100 Marina View Drive  Sarasota, FL Thank you to our generous sponsors Join us for this unforgettable celebration of our 50-year legacy and vision for the future. RSVP TODAY Sponsorships available!  Tickets $295 FOR MORE INFORMATION 941-584-0071  www.friendshipcenters.org MEDIA SPONSORS SILVER DIAMOND DRS. BOB AND PAT GUSSIN GOLD CHRISTINE SCHLESINGER AND DAVID KOTOK 393338-1 FRIDAY JAZZ AT TWO — JC SCHOLARSHIP
SAILOR CIRCUS HOLIDAY SPECIAL
A special ovation for Lea Sevola
The young actress will get a chance to spend holidays home with her family, and then she'll get right back on the stage for the touring production of 'Legally Blonde.'
SPENCER FORDIN A+E EDITOR
Lea Sevola will spend the holidays right here in Sarasota.
And then she'll go right back to living her dreams on stage. Also in Sarasota.
Sevola, who plays Vivienne Kensington in the touring production of the Broadway musical "Legally Blonde," will be on stage at the Van Wezel Performing Arts Hall on Jan. 4 and 5.
And if it sounds like she's getting a special ovation, there's a reason for that. Her parents live in Sarasota, and they're bringing their own cheering section.
"My parents are coming to the first performance with like 50 of their friends," says Sevola during a break of the touring production.
"So I feel very supported, very loved. They have a wonderful community of friends where they live, and they're so supportive of me."
Sevola says her sister will also be in attendance at the Van Wezel, which makes it mean a little more than the average performance.
Sevola, who starred in the Urbanite Theatre's production of "Athena" earlier this year, says that her "Legally Blonde" role doesn't necessarily get all the laughs.
"Vivienne is the all black in a room of pink," she says of her character, who plays a foil to the heroine Elle Woods. "She starts out very severe and rigid because she knows what she wants. And Elle is getting in her way.
"But by the end, she has a nice bit of an arc and a little bit of growth and ends up being really supportive of
Elle. And they end up as allies."
Sevola says the tour has wound its way through 50 shows already, and by the time it concludes in May, she will have performed in 100 shows and 85 cities.
The hardest part of a national tour, she says, is moving from venue to venue and not knowing the little things like what the backstage looks like and whether all the set pieces will fit. But night after night, the show must go on no matter what adjustments have to be made to the final product.
Interestingly, as they move from city to city, the young actors are part of a finishing school of sorts. They're interacting with each other, young professionals who are each getting their first big break and with seasoned actors who have played on these tours before. Sevola says that Chris Carsten, who plays Professor Callahan, is a veteran touring actor
IF YOU GO
'Legally Blonde.' 7:30 p.m., Jan. 4 and 5; Van Wezel Performing Arts Hall, 777 N. Tamiami Trail. $42-$82. Visit VanWezel.org.
of 25 years and that he's been really kind and warm to most of his younger peers.
"He has been a mentor and someone I absolutely look up to because he does such great work every night," she says. "There's a nice blend of new people and people who are veterans."
The cool part about a long tour, she says, is that several of her peers will have their own hometown shows at some point during the season's worth of performances.
At some point, they'll all get a special ovation.
"Those are the most fun because you can feel there are people who are extra supportive," she says. "But I have been so pleasantly surprised; people are so excited to see theater no matter where we are. Our audiences have been so packed, so supportive, so loud. It's been a lot of fun."
Sevola says she hasn't thought much about what's next because the tour winds all the way through May, but she's been so excited to perform on stages in front of audiences that seat thousands of people.
Every night, she remembers how lucky she is to do what she loves.
"Every once in awhile, we'll get people coming to the stage door and they want us to sign our programs," she says.
"I remember doing that when I was a kid. These are the people I looked up to, and now I'm that person for other people. That's the very meaningful to me."
SARASOTA OBSERVER | THURSDAY, DECEMBER 29, 2022 17 YourObserver.com 395101-1 HAPPY NEW YEAR! 2023 • Sofas • Recliners • Bedrooms • Dining Rooms • Lighting • Entertainment • Rugs and more! SPECIAL SAVINGS STOREWIDE! copenhagen imports FURNITURE + LIGHTING + ACCENTS + INTERIOR DESIGN 7211 S. Tamiami Trail Sarasota, Florida 34231 *See Sales Associate for Details Mon.-Sat. 10-6 • Sun. 12-5 941-923-2569 copenhagen-imports.com SALE JANUARY Closed New Year's Day Bernard Friedland In memory of Shirley Friedland Penelope Kingman Doug and Gay Lane Charitable Foundation Lori & David Liner Holly & Paul MillerDaniel Family Foundation Judith Schwartzbaum OUR 2022-2023 SEASON IS SPONSORED IN PART BY: Richard Orenstein, Trustee, The Daniel E. Offutt, III Charitable Trust CHECK THE SCHEDULE AND PURCHASE TICKETS ON OUR WEBSITE: PERLMANSUNCOAST.ORG A new season of extraordinary music! THE PMP WINTER RESIDENCY RETURNS December 29, 2022 - January 7, 2023 In the tent at USF Sarasota-Manatee Join us to welcome back the outstanding PMP students and faculty including Toby and Itzhak Perlman. Join us for Events in the Tent Starting the 29th! Ernie Kretzmer 394891-1
ARTS + ENTERTAINMENT
Earlier this year, Lea Sevola (right) starred with Emma Giorgio in the Urbanite Theatre's production of "Athena."
Photo courtesy of Urbanite Theatre
BECOME A FRIEND OF THE BAY TODAY!
Help make The Bay sustainable in every way.
In this season of giving, a gift of as little as $25, $50 or $100 will enable The Bay to be a world class, central park for Sarasota.
Your help and support will ensure this new public park looks incredible and delivers surprisingly delightful experiences to every park guest every day -- every year.
The Bay preserves, restores and transforms 53 acres of precious city-owned land along Sarasota Bay into a blue and green oasis - providing a sustainable bayfront gathering place for the community to experience a wide range of park uses.
Everyone who came to The Bay for the ten-day grand opening, everyone who enjoys a walk in the park, and everyone who participates in free park programs and events is encouraged to become a Friend of The Bay.
Every dollar donated by a Friend goes to operate, maintain and program the park. Your gift of only $25, $50 or $100 will enable you, your family and friends, neighbors and visitors to enjoy The Bay, and enable others to experience that same joy.
FRIENDS OF THE BAY
Park guests and other supporters who choose to become Friends of the Bay will help enable The Bay to be one park for all – open and accessible, free and welcoming to the full and rich diversity of our community, now and for generations to come.
Please help SHARE THE JOY of The Bay to ensure more park is built, maintained and enjoyed by all.
Become a Friend of the Bay Today!
Best Of Black Tie 2022
season.
Well, we're certainly back, aren't we? After a couple years (give or take) of cancellations, rescheduling, Zoom adaptations, alternative fundraiser routes and plenty of pining for "The Good Old Days", Sarasota's social scene has returned with a roaring first half of the season that's kept everyone busy.  Last year's season was largely a return to form but was missing a few events that were still reworked or rescheduled to now.
And everyone showed up ready to meet the moment. The various functions and fundraisers have always been marked (to me anyway) for their high levels of energy, excitement and commitment to philanthropy for those in need in our area, but this year's outings seemed to have taken it up a notch. The air has been different, and more and more people have been out and about making the most of these many social gatherings. Or maybe I feel that way because I stayed close to the entirety of Wine, Women and Shoes this year, and I witnessed the intensity up close. Who knows?
In any case, the calendar had a healthy mix of new approaches and events mixed with some returning favorites. Lighthouse Loss Vision Education Center and All Faiths Food Bank got the ball rolling in September with their signature Red Hot Gala and Autumn Harvest Dinner events,
respectively, before October brought a small wave of social functions.  Selah Freedom returned to events after some time away with its new Light The Path fundraiser at Flirt Sushi Lounge, while Mote Marine Laboratory and Aquarium brought the underwater beauty aesthetic with its Oceanic Evening event.
Sarasota Memorial Healthcare Foundation finally had its moment in the sun (or rain, rather) with its Rock The Roof fundraiser in November, which must have been a relief for staff after it was delayed for so many months.
Children First brought back its lively Flip Flops & Fashion and Rockin' Lobster events in Venice early in November, and several nonprofits followed suit with their own functions throughout the month.
Even the Sarasota Art Museum kept its streak of elegant and committed events in December with a nature-inspired Art Bash that mixed philanthropy with nature conservation efforts.
It's been quite a ride, and we're only halfway there. But really, it's a healthy and happy thing to see events having returned in a way that will positively affect so many.
We hope you've enjoyed the first half of this social season, and we're excited to get back into it with you for the new year.
— HARRY SAYER
Best (And Longest-Awaited) Premiere: Rock The Roof
got
They
That
It was a fun, rocked-out vibe with plenty of enthusiastic guests bringing their best '80s-style costumes. Here's to next October's shredding session.
Shout Out to the Mayor's Ball
The best news is that the cursed roundabout is finally opening, which means the easiest target on his back is no more. Nice job, Erik!
18 SARASOTA OBSERVER | THURSDAY, DECEMBER 29, 2022 YourObserver.com
N. Tamiami Trail (941) 203-5316 thebaysarasota.org/friends
655
EVERY GIFT UP TO $1,000 WILL BE DOUBLED BY A MATCH FROM OTHER GENEROUS
Donate Now 395092-1
Here's what's been shining bright this social
We're not saying Sarasota Memorial Healthcare Foundation's Rock The Roof event was cursed, but it definitely had the bad hand of having to consistently reschedule its comeback over the past few years.
finally had their signature event on Nov. 5, but that too was briefly interrupted by a freak rain shower. When it rains it pours, right? To the crowd's credit, once it was clear the rain would pass, everyone
back onto the (now slightly soaked) dance floor and mixed it up in defiance of the bad weather.
perhaps added to the thrill when the night's bands finally took to the stage and absolutely shredded.
We have to give a shout out to past Mayor Erik Arroyo for working up the courage to get roasted by his friends and peers during the inaugural Mayor's Ball fundraiser at Waterworks on Oct. 15.
The mayor gave back as much as he got, and the mood at the fundraiser was punchy and fun throughout. Arroyo spent some time helping create the event and possibly more time thinking of jokes and roasts.
Photos by Harry Sayer
Bands rocked out at Rock The Roof.
Erik Arroyo gave it his all at the Mayor's Ball.
Best Outfits: Disco Boys, Wine Women & Shoes
Wine, Women & Shoes always goes hard, be it with various fashion show models or the creative and dazzling shoewear guests think up for the all-day event. There's even been themed models like a Tom Cruise Top Gun lookalike in fundraisers past.
This year's event at the Ritz-Carlton, Sarasota had a different move in mind on Nov. 18.
The event's fashion show was led by a pair of Disco-Headed Dudes wearing snazzy suits that danced and posed for pictures with the crowd.
Best Outfits: Sasha and
Nathan
Pyatte, Westcoast Black Theatre Troupe's
Stephanie Caroline of GRAE Productions ordered the disco ball heads and volunteered for the event. She helped lead the disco dudes to take photos and get through the busy ballroom. It turns out large globe heads aren't the best for navigation, but Caroline was just glad it all went so well.
Groovin'
On The Soul Train gala
Sasha and Nathan Pyatte have been out and about at various fundraisers over the past few months, but rarely as boldly and loudly than at the Westcoast Black Theatre Troupe's funky "Groovin' On The Soul Train" gala on Nov. 11. The duo showed up with matching '70s jumpsuits that matched the groovy looks most of the crowd donned for the signature fundraiser.
Best Outfits: Dan and Nicole Starostecki, Rock The Roof
Rock The Roof truly drew a surprising number of cool costumes and throwback rocker looks from guests that haven't typically done so in the past.
Dan and Nicole Starostecki, though, tapped into their innate rocker energy and dressed up as they often do — something Dan called "GNashville with some doses of LA grime."
In any case, it worked well for the duo, and the pair lived it up with the other rockers in the crowd.
Best Outfits: Rogelio Capote and Antonio Pinho, Rock The Roof
Rogelio Capote, of CAN Community Health, and his husband, Antonio Pinho, also did up the throwback look for Rock The Roof. But instead of embracing the '80s with the big clothes and bigger hair, the duo went for a '90s MTV look. Roger went for the cocktail look with jeans and a jacket, while Antonio kept it athletic with a colorful track suit.
"As a kid of the '90s, it was so much fun to relive the styles," Capote said.


Engagement: Margaret Wise and Tom Taylor
Margaret Wise has been a well-known figure in the social scene and was married for 40 years before her husband died a few years ago. She connected with social figure Tom Taylor and the two have been going steady for some time, often being seen at events together.
It's going well. Wise and Taylor recently announced their engagement to a delighted social scene.
"He's a good man," Wise said. "That's important when you get older."
Taylor popped the question to Wise at Marie Selby Botanical Gardens, where she happily said yes. They don't have a date just yet, they're just enjoying the moment and embracing what comes.
"We're too young and immature (to set a date)," Wise said.
Sarah Karp of the Karp clan recently became engaged to fiance Okay Renkliyuz on a sunset cruise in Istanbul, Turkey.
Karp and Renkliyuz fell in love a year ago and have been enjoying their time together. Renkliyuz went so far as to project his proposal in large, bright letters on the Bosphorus Bridge.
About 15 minutes later, the pair spotted a pod of dolphins swimming past their boat — always a good sign for a couple.
They're aiming to be married in Italy this summer.
Wedding: Sydney and Madison Koffman
Donna Koffman is no stranger to the social scene, be it fundraisers, luncheons, galas and all sorts of weddings.
December 3 was a first for Koffman, however — the wedding of Donna's daughter, Sydney, to her wife, Madison.
The pair were married at the John and Mable Ringling Museum of Art during an elegant setting that saw more than 300 of Sarasota's social scene in attendance. There were also several of Sydney's friends from college who were attending as well.
A cute coincidence was that the wedding fell on Donna and David Koffman's 28th anniversary.
Sydney and Madison Koffman are gearing up for their honeymoon at an undetermined time.
New Baby: Jersey Shelby
It's not Alysha Shelby's first time as a parent — she gave birth to her daughter Asher in December 2019. But as that date indicates, it was definitely a weird time to be a mom with the pandemic soon disrupting her planned mom life.
Her second baby, Jersey, born this past August, was unexpected in a different way. Alysha and her husband had been told from medical professionals and were convinced their second baby was going to be a girl.
The Shelbys went so far as to start buying girls clothes for their new child. It didn't go that way. The couple set up their gender reveal at an Orioles spring training game on April 1 and, when the billboard revealed it was a boy, they both thought it was a big prank.
Surprises aside, young Jersey Shelby has been a happy baby in every way. And Alysha has enjoyed getting back into the social scene as well.
SARASOTA OBSERVER | THURSDAY, DECEMBER 29, 2022 19 YourObserver.com Ring in the New Year with a Live Performance! TINA FEY! " TUESDAY-SUNDAY • APRIL 11-16 PHOTO: Jenny Anderson and Mary Ellen Matthews WEDNESDAY-THURSDAY JANUARY 4-5 • 7:30PM NEXT WEEK! Monday-Friday 10-6 • Saturday 10-4 Open later Saturday and Sunday (on show days only) Prices, dates and times subject to change without notice. (941) 263-6799 • (800) 826-9303 • vanwezel.org Gift Certificates Available! THE HIT BROADWAY MUSICAL TUE-SUN • JANUARY 24-29 ©Disney 394631-1
Engagement: Sarah Karp and Okay Renkliyuz
Courtesy photo
Jersey Shelby
Courtesy photo
Okay Renkliyuz and Sarah Karp were recently engaged off the coast of Istanbul.
Nicole and Dan Starostecki went to the rocker event dressed as, well, themselves.
Roger Capote and Antonio Pinho did up the MTV look.
Sasha and Nathan Pyatte brought matching jumpsuits to Westcoast Black Theatre Troupe's gala.
Starry Night Series
Dec. 12,
The Asolo Repertory Theatre started its Starry Night series with a swashbuckling event for close supporters on Dec. 12.
The theatre's annual series — which features a number of events that are themed to Asolo Rep productions — started with a "Three Musketeers" evening at the Honorable Katherine Harris' residence.
Guests were welcomed by a pair of adventurous performers that led them into the event space for an evening of light bites and
mingling.
Artistic Director Michael Donald Edwards and managing director Linda DiGabriele later gave remarks to the crowd before it was time for the night's entertainment. The "Three Musketeers" performers drew their blades and dueled to the delight of the crowd. The next installment in the Starry Night series will have a "Silent Sky" theme and be held on Feb. 27.
20 SARASOTA OBSERVER | THURSDAY, DECEMBER 29, 2022 YourObserver.com 395136-1 www.instagram.com/observergroup 395137-1 Community: 7850 Hawkins Road Showroom: 7890 Hawkins Road Sarasota, FL 34241 Assisted Living Facility # Pending OPENING SPRING 2023 ASSISTED LIVING | MEMORY CARE Live it the way you choose. It's your life. (941) 842-0111 | 81oaks.com Locally owned 81 Oaks is set within an intergenerational community that reflects all the charm of small-town living. Exceptional amenities and services aside, what differentiates us from other assisted living and memory care communities is our deeply rooted commitment to your individuality. Residents thrive with a customized lifestyle plan designed to respect personal desires, grow connections and fulfill a life of purpose. And our holistic signature programs promote wellness in everything we do. Taste the Good Life A Dine & Discover Event Thursday, January 12 at 11:30 am at GROVE 10670 Boardwalk Loop, Lakewood Ranch, FL 34202 Call (941) 842-0111 or visit 81oaks.com/rsvp to RSVP today.
394264-1
Senior Living
— HARRY SAYER
Diretor Michael
Monday,
at Katherine Harris' residence | Benefiting Asolo Repertory Theatre
Artistic
Donald Edwards
Development associate of data and special events India Marie Paul and interim development director Sarah Johnson
Host Katherine Harris
Photos by Harry Sayer
2022 Digital Year in Review
OBSERVER STAFF
We all know the World Wide Web is a bit of a crazy place. When you put news out for the world to see, you never know who will come check out the latest and greatest happenings from our area (or what they'll have to say about it). And, this being Florida, sometimes we garner a little extra attention for our news shenanigans. But, as years go, things were pretty tame in 2022 on YourObserver.com, which recently got a face-lift just in time for the new year, if you haven't noticed. No alligators invading pools or rogue men in SpiderMan costumes bopping around town. But that doesn't mean we had any less news. Here are some of the stories that drew the most attention on our website this year.
HURRICANE IAN
The top-performing content on YourObserver.com this year was — fairly unsurprisingly — our coverage of Hurricane Ian. We kept readers up to date on forecasts and news leading up to and throughout the storm. But what caught the most attention was the aftermath.
People like to see for themselves.
We published more than 100 photos taken by Observer staff and sent in by readers of damage across the region.
Readers from across the country were keeping up with our Ian coverage — snowbirds from their summer states as well as thousands of new readers. Compared to an average 60% of our content being read by people in Florida, the number of
"High Water Ahead."
those outside the state nearly quadrupled those in state reading the Observer's Hurricane Ian coverage.
MIRA MAR
This one had all the makings of a juicy local story: In essence, a local developer proposed razing the 100-year-old Mira Mar building on Palm Avenue in downtown Sarasota to replace it with 70 condos.
That alone was enough to spark a tidal wave of comments from readers. Then add in the plot twists: The building's historical value was called into question from renovations and repairs made throughout the years. Then, just days after the proposal was made public, citing also that the building was a safety hazard, the city of Sarasota called for immediate shoring up of structural issues in it.
Add in that a longtime Sarasota restaurant currently leases space that would be affected by the proposal and we had a legit brouhaha brewing.
After the Historic Preservation Board unanimously refused the developer's request, the deal to sell the building fell through, but the owner said in August it would still move forward with demolition. Stay tuned …
THE PLAYERS CENTRE FOR PERFORMING ARTS
The tale of the Players Centre for Performing Arts finding a new home had some twists and turns this year, and it still does not have an ending, happy or otherwise.
In March, Lakewood Ranch developer Schroeder-Manatee Ranch terminated its plan with the Players to build a $30 million theater complex in its new Waterside Place development.
The community theater had been working to raise the money to build the new theater since it announced it was selling its downtown Sarasota
property in 2016. After the Players presented a smaller theater concept for the space, which was rejected by SMR, it began talks with the city of Sarasota to lease the Sarasota Municipal Auditorium for its new home. The city rejected that proposal, which left the Players still searching for a home.
In the meantime, the community theater is still performing shows in its Studio 1130 space, in The crossings at Siesta Key mall.
RED TIDE
Red tide returned to the region in mid-October. Rain and storm surge from Hurricane Ian helped fuel the ideal conditions for toxic levels of Karenia brevis, the organism that creates algae blooms known as red tide.
High levels hit Sarasota and Manatee beaches in mid- to late November but decreased in early December.
Tens of thousands of readers stayed up to date on the red tide status levels of local beaches with the Observer's status map that began this past year.
RESTAURANTS
The region's restaurant scene saw a lot of sad goodbyes and exciting hellos this year.
Sarasota staple Cafe Baci announced in mid-April it would close the following month after more than 30 years. Owner Roberto Mei said that it was time for him to move into the next phase of his life.
Blue Rooster was another big hit. The Rosemary District restaurant brought Southern food and the blues to Sarasota for nearly a decade before closing its doors. Owner Bill Cornelius said that at 70 years old, he was ready to retire and sold the building to a new operator.
The area and its growing population is still a magnet for restaurateurs. Lakewood Main Street saw the openings of Remy's on Main, which offers comfort food with a Korean twist, and Mediterranean restaurant Sofia's.
Massachusetts-based Kelly's Roast Beef opened at University Town Center in December, and Longboat Key's first Mexican restaurant opened in August. La Villa Mexican Grill serves up authentic Mexican dishes, margaritas and mariachi.
WHO YOU WORK WITH MATTERS Sotheby's International Realty® and the Sotheby's International Realty logo are registered service marks used with permission. Each office is independently owned and operated. Equal Housing Opportunity. 941.928.3424 | judie.berger@premiersir.com 23 Years Connecting Buyers and Sellers | Ranked in the Top 1.5% of Realtors ® in the USA For Your Professional Home Valuation - homesofsarasota.com 4947 COMMONWEALTH DR | OFFERED AT $2.3M MIDNIGHT PASS RD | OFFERED AT $2.995M 1844 OLEANDER ST | OFFERED AT $1.975M $100 MILLION PENDING & SOLD IN 2022 389660-1 YOUR NEIGHBORS DECEMBER 29, 2022 Classifieds 29 Games 28 Real Estate 23 Weather 28
File photos
Remember that warning about driving into standing water? The driver of this pickup on Upper Manatee River Road must not have seen the road sign for
In the wake of Hurricane Ian, an apt message on a downtown Siesta Key mural by Brandon Thrift remained undamaged.
Angelo DiFiore opens the doors to Sophia's at Main Street at Lakewood Ranch in August.
22 SARASOTA OBSERVER | THURSDAY, DECEMBER 29, 2022 YourObserver.com SARASOTA 309 Ringling Point Drive 5 Beds 3/2 Baths 7,009 Sq. Ft. Kim Ogilvie 941-376-1717 A4535001 $8,950,000 SIESTA KEY 4205 Higel Avenue 4 Beds 4/1 Baths 8,571 Sq. Ft. Maurice Menager & Lin Dunn 941-238-8119 A4539090 $7,250,000 SARASOTA 3300 Old Oak Drive 4 Beds 4/3 Baths 6,428 Sq. Ft. Barbara May & Fred Sassen 404-822-9264 A4520464 $8,750,000 SARASOTA 1378 Harbor Drive 4 Beds 5/3 Baths 6,238 Sq. Ft. Michael Hays 941-376-1826 A4546357 $14,000,000 SARASOTA 1111 Ritz Carlton Drive 1703 3 Beds 3/1 Baths 4,276 Sq. Ft. The Walter Group 941-232-2000 A4537226 $4,995,000 SIESTA KEY 3722 Flamingo Avenue 5 Beds 5/2 Baths 4,985 Sq. Ft. Barbara May & Fred Sassen 404-822-9264 A4546740 $6,500,000 SARASOTA 988 Blvd Of The Arts 1910 4 Beds 3/1 Baths 3,870 Sq. Ft. Nora Johnson 941-809-1700 A4540125 $4,295,000 SARASOTA 2704 Bay Shore Road 3 Beds 3/1 Baths 3,900 Sq. Ft. Klaus Lang & Nora Johnson 941-320-1223 A4553534 $4,490,000 SARASOTA 1111 Ritz Carlton Drive 1204 3 Beds 2/1 Baths 3,582 Sq. Ft. Michael James & Laurel James 941-724-4034 A4544975 $2,995,000 SARASOTA 1233 N Gulfstream Avenue 504 3 Beds 3/1 Baths 2,906 Sq. Ft. Melissa Gissinger 941-404-2722 A4549527 $2,690,000 SARASOTA 3323 W Forest Lake Circle 3 Beds 3 Baths 4,544 Sq. Ft. Linda Driggs & Sara Boudarga 941-374-2920 A4544335 $2,350,000 SARASOTA 1734 Hansen Street 4 Beds 3/1 Baths 3,762 Sq. Ft. Kim Ogilvie 941-376-1717 A4550638 $2,350,000 SIESTA KEY 5400 Ocean Boulevard 14-1 2 Beds 2 Baths 1,187 Sq. Ft. Carol Thomas 941-349-3444 A4552109 $2,150,000 SARASOTA The Ritz-Carlton Tower Residences, 701 3 Beds 3 Baths 3,751 Sq. Ft. Beth Afflebach & Joan Dickinson 941-914-0496 A4552951 $3,800,000 SARASOTA 1718 Bay View Drive 6 Beds 5/1 Baths 4,644 Sq. Ft. Mackenzie Longueuil & Pat Mudgett 941-961-4023 A4536016 $3,550,000 SARASOTA 100 Central Avenue PH01 4 Beds 4/1 Baths 3,764 Sq. Ft. Bibi-Ann Allard PA 941-685-0422 A4533365 $3,499,000 SARASOTA 1870 Loma Linda Street 4 Beds 3/1 Baths 3,987 Sq. Ft. Sara Boudarga & Linda Driggs 941-321-6352 A4554060 $3,250,000 SARASOTA 1800 Benjamin Franklin Drive B206 3 Beds 3 Baths 2,070 Sq. Ft. Beverly St Hilaire & Julie Klick 941-504-3303 A4553940 $3,200,000 SARASOTA 4234 Palacio Drive 5 Beds 4 Baths 4,636 Sq. Ft. Donald Geikie & Dana Cook Westmark 941-356-8457 A4547991 $1,450,000 UNIVERSITY PARK 7015 Lancaster Court 4 Beds 3 Baths 2,717 Sq. Ft. Amy Chapman 941-225-1500 A4542575 $1,325,000 SARASOTA 100 Central Avenue K817 2 Beds 2/1 Baths 1,707 Sq. Ft. Bibi-Ann Allard PA 941-685-0422 A4553747 $1,275,000 SARASOTA 8757 Wild Dunes Drive 5 Beds 4 Baths 3,563 Sq. Ft. Jonathan Abrams 941-232-2868 A4553697 $1,250,000 SARASOTA 1255 N Gulfstream Avenue 208 2 Beds 2 Baths 2,055 Sq. Ft. Lindsay Nock 941-735-7005 A4547238 $1,200,000 SIESTA KEY 4708 Ocean Boulevard E4 3 Beds 3 Baths 2,277 Sq. Ft. Ethel Lovelace & Mina Johnson 941-586-7390 A4553335 $2,150,000 SARASOTA 988 Blvd Of The Arts 1916 2 Beds 2 Baths 1,555 Sq. Ft. Michael Prisco & Eileen Prisco 941-812-1291 A4549566 $1,950,000 SIESTA KEY 525 Treasure Boat Way 2 Beds 2 Baths 2,097 Sq. Ft. Drew Russell 941-993-3739 A4550615 $1,895,000 SARASOTA 1747 Arlington Street 3 Beds 2/2 Baths 2,729 Sq. Ft. Barbara May & Fred Sassen 404-822-9264 A4553357 $1,700,000 SARASOTA 626 Rawls Avenue 3 Beds 3/1 Baths 2,300 Sq. Ft. Douglas Parks 941-400-9087 A4553902 $1,550,000 888.552.5228 | MICHAELSAUNDERS.COM 373724-1
Half of Sarasota-area's 10 highest sales prices were in Harbor Acres.
ADAM HUGHES RESEARCH EDITOR
1
$17.5 MILLION
HARBOR ACRES, SARASOTA
CCW Holdings 1435 LLC and Chad Cooper Williams and Nicole Williams, of Sarasota, sold the home at 1423 Hillview Drive to Danny Fast, of Sarasota, for $17.5 million. Built in 2005, it has six bedrooms, seven-and-a-half baths, a pool and 11,588 square feet of living area. It sold for $7,287,500 in 2007.
2
$15.5 MILLION
HARBOR
ACRES, SARASOTA
Cynthia Kaye Taylor, trustee, and Terry Frank Taylor, of Bradenton, sold the home at 1309 Vista Drive to John Chew Jr. and Judith Chew, trustees, of Ridgeland, Mississippi, for $15.5 million. Built in 2010, it has four bedrooms, four-and-twohalf baths, a pool and 8,452 square feet of living area.
3
$12 MILLION
HARBOR
ACRES, SARASOTA
Henry Philip Frieder, of Fort Lauderdale, sold his home at 1500 Hillview Drive to SRQ home Holdings LLC for $12 million. Built in 1949, it has five bedrooms, five baths, a pool and 3,245 square feet of living area. It sold for $800,000 in 1991.
4
$10,575,000
THE QUAY, SARASOTA Pamela and Lee Kennedy, of Sarasota, sold their Unit PH-1903 condominium at 401 Quay Commons to Michael Marberry, trustee, of Sarasota, for $10,575,000. Built in 2021, it has four bedrooms, fourand-a-half baths and 5,893 square feet of living area. It previously sold for $8,928,000 in 2021.
5
$10.5 MILLION SEAGRAPE, NOKOMIS
J&M Eldred Realty LLC sold two properties at 1144 and 1148 Sea Grape Point Road to Michael Kimball, of Nokomis, for $10.5 million. The property at 1144 was built in 2016, it has two bedrooms, three-and-a-half baths, a pool and 4,749 square feet of living area. The property at 1148 was built in 2016, it has three bedrooms, three-and-ahalf baths, a pool and 2,864 square feet of living area.
6
$9.75 MILLION
THE QUAY, SARASOTA
Mark and Robyn Jones, of Westlake, Texas, sold their Unit PH-1901 condominium at 401 Quay Commons to Paul Verrochi and Joseph D'Arrigo, trustees, of Cohasset, Massachusetts, for $9.75 million. Built in 2021, it has four bedrooms, four-and-a-half baths and 5,893 square feet of living area. It sold for $7,845,700 in 2021.
$9.34 MILLION
7
HARBOR
ACRES, SARASOTA
Merle and Patricia Butler sold their home at 1486 Hillview Drive to Benjamin Max Curren and Genia Ryan Curren, trustees, of Sarasota, for $9,342,200. Built in 2008, it has five bedrooms, five baths, a pool and 8,433 square feet of living area. It sold for $7.5 million in 2012.
8
$9,175,000 COCOANUT BAYOU, SIESTA KEY
Ronald and Rebecca Bizick sold their home at 241 Cedar Park Circle to Carol Mueller, trustee, of Avon Lake, Ohio, for $9,175,000. Built in 1998, it has five bedrooms, fourand-two-half baths, a pool and 6,838 square feet of living area. It sold for $3 million in 2008.
9
$8.8 MILLION HARBOR ACRES, SARASOTA
Michael Kaiser and John Spencer Roberts sold their home at 1364 Harbor Drive to Mitchell and Dawn Epstein, of Sarasota, for $8,768,700. Built in 1999, it has five bedrooms, four-and-a-half baths, a pool and 5,240 square feet of living area. It previously sold for $6.1 million in 2020.
10$8.5 MILLION
CASEY KEY, NOKOMIS
Rita Collins sold two properties at 1906 Casey Key Road to Scott and Meredith Hermann, of Nokomis, for $8.5 million. The first property was built in 1955, it has three bedrooms, three-and-twohalf baths, a pool and 4,388 square feet of living area. The second property was built in 1997, it has one bedroom, one bath and 1,379 square feet of living area. They sold for $4.1 million in 2020.
OTHER LEADERS
SARASOTA
Indian Beach: $7.48 million Charles and Nancy Parrish, trustees, of Sarasota, sold two properties at 3139 Bay Shore Road to John and Kathleen Szabo, of Sarasota, for $7.48 million. The first property was built in 1912, it has four bedrooms, three-and-a-half baths, a pool and 4,140 square feet. The second property was built in 1912, it has one bath and 825 square feet.
SIESTA KEY Point Crisp: $7.2 million
Larry Enterline, of Buford, Georgia, sold his home at 1321 Point Crisp Road to Michael Martin Kaiser and John Spencer Roberts, of Sarasota, for $7.2 million. Built in 2001, it has five bedrooms, six-and-a-half baths, a pool and 6,572 square feet.
NOKOMIS
Casey Key: $6.5 million
Stanley Matysiak, of Treasure Island, sold his home at 2501 Casey Key Road to The Parking Co. for $6.5 million. Built in 2001, it has four bedrooms, four-and-a-half baths, a pool and 4,321 square feet.
OSPREY
Casey Key: $6.3 million
Michael Lombardo and Carla Morris-Lombardo, of Englewood, sold their home at 144 N. Casey Key Road to Scott and Linda Schaeffer, of Osprey, for $6.3 million. Built in 2003, it has four bedrooms, three baths, a pool and 5,397 square feet.
PALMER RANCH
Prestancia: $2.5 million
Thomas and Mary Jo Runfola, trustees, of Sarasota, sold the home at 3944 Losillias Drive to Tom and Patricia Lietha, of Sarasota, for $2,595,000. Built in 1989, it has four bedrooms, four-and-a-half baths, a pool and 4,779 square feet.
For the full list of top sellers in Sarasota, Siesta Key, Palmer Ranch, Osprey and Nokomis, visit YourObserver.com/news/sarasota/realestate/
In with the new
SARASOTA OBSERVER | THURSDAY, DECEMBER 29, 2022 23 YourObserver.com Sales galleries open and available for virtual or in-person presentations. Virtual home tours | OnDemand local experts | Interactive site and floorplans Longboat Key The Residences at the St. Regis | 941.213.3300 | From $2.4MM to $10.9MM | Call for appointment | SRResidencesLongboatKey.com Downtown St. Petersburg 400 Central | 727 209 7848 | From the $1MM's | Call for appointment. | Residences400central.com NOW UNDER CONSTRUCTION Downtown Sarasota The Collection | 941 232 2868 | thecollection1335.com 1 FINAL OPPORTUNITY AVAILABLE SOLD OUT mscdeveloperservices.com | 844.591.4333 | Sarasota, Florida
373685-1 2022's top transactions
REAL ESTATE
Courtesy photos
The property at 1423 Hillview Drive was the top seller in 2022.
The property at 1906 Casey Key Road sold for $8.5 million.
The property at 1364 Harbor Drive sold for more than $8.7 million.
Cops Corner: Best of 2022
past year.
PHONE NOT HOME
12:30 p.m., May 9, 1100 block of North Washington Boulevard
A man told police that a woman had stolen his cell phone. He claimed that he had hired the woman through an escort service and she stole his phone on the way out of his home. An officer had the man dial his cell phone number while he searched the woman's car. The officer did not hear a ring or vibration.
OVER A BARREL 7:33 a.m., Oct. 14, 1200 block of Hillview Street
Lets face it, whether you're a cop in the South Bronx or in Sarasota, there are days you're gonna just stop and smile at the world around you.
OK, maybe fewer in the South Bronx than in Sarasota, but you get what we're saying.
Those stop-and-smile moments are what we try to capture each week in Cops Corner, a newspaper feature that could easily adopt The Friars' Club mantra of "we kid because we love.''
Hard crime news isn't what we're about at Cops Corner. Making you smile and perhaps tipping our newsprint-folded hat at the men and women who wear a badge is.
Here's some of 2022's best.
SETTLE DOWN, PEOPLE
TOO MUCH SUN
6 p.m., March 6, 0 block of Marina Place
An officer was rinsing a patrol boat when he was informed of a group of drunken people nearby. He went to check on the group and asked them to find a place to go. One man became angry, raising his fists to fight the officer. The officer told the man's friends that they needed to take him away from the area or he would have to do so. The angry man's mother, who was also present, and persuaded him to leave without further incident.
PACING AND PANICKED
11:35 p.m., March 17, 1800 block of Main Street
Police called a taxi for a man who had become angry because a previous driver refused to take him to his out-of-town home. Once the new taxi arrived, the driver refused to let the man ride up front, which again angered the man. Once the driver agreed, the man refused to ride with him.
SNACK ATTACK
8:23 p.m. July 11, 1400 block of Dr. Martin Luther King Jr. Way
Responding to a complaint about an unruly customer, officers arrived to find a customer arguing with another customer who earlier had thrown lottery tickets at her. She responded by throwing an assortment of plastic-wrapped snacks toward the man. The officer reviewed video of the incident, determined
none of the hurled objects struck their intended target, but indicated the woman spit in the direction of the man. The officer examined the man's shirt where he claimed the woman had spit on him, but found no evidence of "a stain or wet spot or evidence of spit/saliva."
FLOPPY FRY FRACAS
6:45 p.m., Aug. 26, 300 block of Beneva Road
Police responded to a call from a fast-food restaurant because a customer refused to leave the establishment over a complaint about soggy fries. A customer in the drive-thru, upset because she did not receive fresh fries, entered the restaurant approximately 10 minutes later demanding the manager's last name. She was told such identification violated company policy. An officer met with the dissatisfied customer, who was sitting in the restaurant's dining room. The manager did not wish to press trespassing charges providing the officer could successfully remove the customer from the property.
THERE MUST BE SOME MISUNDERSTANDING
WINDOW SHADY 8:20 a.m., Feb. 3, 1600 block of Pine Tree Lane
Police arrived at a home where a painting that read "Trapped" was visible through a window. A woman inside the home said she was using the painting as a window covering, and she was not actually trapped.
She told police she would remove the painting to avoid confusion.
RENEGADE
8:50 p.m., March 3, 1400 block of Tamiami Trail
While taking a woman to the hospital, she accused actor Lorenzo Lamas of stealing money from her. When an officer informed her that Lorenzo Lamas was a famous actor, she named other celebrities she claimed also have stolen from her. She was transported to the hospital without further issues.
The Longboat Key marine patrol officer was called to assist Sarasota Police Department in responding to a report of someone clinging to a barrel floating in Sarasota Bay, as reported by someone in the Harbor Acres community. Before the Longboat Key officer could arrive at the scene, it was determined that the barrel/castaway was a manatee.
LETS AGREE
TO DISAGREE BOTANICAL CUSTODY BATTLE
1:05 p.m., March 30, 800 block of Osprey Avenue
A woman called the police and accused her neighbor of stealing a house plant. She claimed that she allowed her neighbor to watch the plant until she found a place to put it, as her apartment complex informed her that it was a fire hazard. The neighbor, however, claimed the house plant was a gift.
WE'RE NUMBER 1 2:30 p.m., April 5, 1000 block of Tamiami Trail
A woman told police that she was being followed by a woman she did not know. When she parked the car, the woman parked closely and an argument ensued. When officers spoke with the other woman, she said she was following her because she was driving poorly. The officer said both women "exchanged middle fingers" and no arrests were made.
NO MOTOR, NO SERVICE 11:58 p.m., July 21, 700 block of South Washington Boulevard
A man in a wheelchair making a midnight burger run learned that people-powered vehicles are not welcome at a fast food drive-thru. Police responded to a call about a man blocking traffic at the drive-thru and refusing to move after learning he would not be served. When the officer arrived, the man said he would not have attempted to use the drive-thru had he been aware of the rule. He then asked the officer to call the ride service to be returned home.
AERIAL ASSAULT 10:03 a.m., Aug. 7, 5000 block of
HAMMER TIME
2:30 a.m., Feb. 1, 0 block of South Lime Avenue
A man who had previously stolen from a coffee shop returned and poured himself a cup. After drinking the coffee he helped himself to two gingerbread sandwiches. An employee told the man to leave and that police would be called if he did not return the sandwiches or pay. The man did not comply, so the employee called police and locked the shop's door. The man pulled out a hammer, broke a window, stepped through and ran off.
Royal Palm Avenue
A case of gravity versus mischief brought police to a vehicle whose owner complained of a large pine cone landing on the hood while traveling on Royal Palm Avenue. The victim said she heard a loud bang on the hood and immediately stopped, claiming she then heard what she believed to be the closing of a sliding door at a nearby condo building. Dash cam video captured the trajectory of the strike, leading the driver to believe it was thrown from a nearby balcony. Police spoke with the resident of the condo, who was at work at the time, lives alone and had no company.
SOMETHING SUSPICIOUS GOING ON HERE
WAS IT A GHOST?
5:30 a.m., April 6, 2900 block of Bay Street
A man called police because he saw the silhouette of a someone behind his blinds. He said he also heard a man's voice but could not find any disturbance when scanning his yard. Officers could not locate anyone outside and observed that the man's blinds were closed. The man's wife told officers she thought the man had just seen the reflection of tree branches, but the man was insistent that he saw the silhouette of a person. No suspects were identified.
UH, THAT'S SUSPICIOUS 8 a.m., April 11, 5000 block of Sunset Circle
Found property: A passer-by notified police upon their discovery of a suspicious package. Police examined the package and found it contained two adult toys, which were taken to police headquarters and placed into property storage.
FISH STORY 9:08 a.m., Nov. 21, 1600 block of Ken Thompson Parkway
OVERSTAYING HER WELCOME
5 a.m., April 17 1500 block of 31st Street
A family offered a woman to spend the night at their home to keep her from sleeping outside, but when the woman arrived, she became angry and threatened to burn the house down. The family contacted the police, who arrived and evaluated the situation.
There was a dispute about whether she had to leave the residence at which she was initially invited to stay, but the woman willingly left the property.
Police took a fish hook and fishing line into evidence to aid in their investigation of a burglary and a bit of improper fishing in a shark tank at a location on City Island, the name of which was redacted in a police incident report, as often is the case with burglary reports. Marinewildlife experts at the laboratory and aquarium reported finding a four-foot shark in one of its tanks with a baited hook in its mouth and a length of fishing line trailing behind. Experts were able to remove the hook without injury to the shark. Officers were told the likely felonious angler dipped the line overnight while the facility was closed, because no one noticed anything wrong at closing time the evening before.
24 SARASOTA OBSERVER | THURSDAY, DECEMBER 29, 2022 YourObserver.com 389698-1 PROTECT YOUR FAMILY TREE WILLS, TRUSTS, ESTATE PLANNING & PROBATE Call for a free 15-30 min. consultation It's never too early to seek to have your loved ones protected. 941-315-2114 WWW.ROBLESLAWPA.COM 8592 POTTER PARK DRIVE, SUITE 150 SARASOTA, FL 34238 M. Michelle Robles, Esq. 388699-1 Wallcoverings & Blinds, Inc. Since 1989 BLINDS•SHUTTERS DRAPERIES•WALLCOVERINGS 941-925-7800 mmwallcoveringsblinds.com 4801 S. Tamiami Trail, Sarasota Across from The Landings
would like to thank you for your continued patronage & wish you a A Happy and Safe Holiday Season
We
Some of our weekly feature's top items from the
The terrific
RYAN KOHN SPORTS EDITOR
What a year.
Every year, it seems like the sports happenings and accomplishments of the previous year cannot be topped. Every year, that is proven wrong, and 2022 was no different.
It was 12 months of team and individual accomplishments. It was a year of athletes going above and beyond what they had previously done — and a year of athletes being recognized at the state level for doing so.
It is always a difficult task to narrow the year down to 10 moments, but 2022 was a special challenge. When a state second-place finish comes in at No. 8 on the list, it's a sign of an out-of-the-ordinary year. There were great moments that had to be left off, but the 10 moments selected for the list were important on their own and in the context of their programs and sports.
Here are the top 10 moments of the Sarasota sports season:
Sarasota High captures third-straight boys swimming state title
In the past, the Sailors boys swim team relied on depth to win the 2020 and 2021 state titles. Sarasota won no gold medals in individual or relay races during those state championship meets.
This year, the Sailors had several, leading Sarasota to win its third-consecutive title
by 45 points over second-place G. Holmes Braddock Senior High of Dade County. Senior Liam Heary won individual titles in the 100-yard butterfly (48.61 seconds) and in the 100-yard breaststroke (55.00 seconds). The Sailors' 200-yard medley relay team of Heary, senior Evan Keogh, junior Ethan Ooi and junior Luca Simon also took gold (1:32.91).
"I have always wanted to win the 100 breaststroke," Heary said. "Before this one,
I had finished second and third and second again. Thinking about that going into it, it was emotional when I finally won. It's a picture-perfect ending to my high school career."
Though Heary, Keogh and others are graduating in 2023, the rest of the Sailors insisted that all of their focus would be on completing the four-peat next season.
3. Mooney's Byrd named
Gatorade Florida Volleyball Player of the Year
Way
Jan.
Byrd, a 6-foot-5 outside hitter, recorded 551 kills, 258 digs, 56 blocks and 25 service aces during the 2021 indoor volleyball season, leading the Cougars to a 20-8 record and a spot in the Florida High School
2.
Riverview High wins back-to-back girls swimming titles
In theory, the 2022 Florida High School Athletic Association Class 3A girls swimming state meet was anyone's to win.
In reality, though, it was over once Riverview High showed up at the pool.
The Rams won seven gold medals on their way to a second-straight team title, besting second-place Oviedo High by 155 points. The Rams' 200-yard medley relay team of juniors Gracie Weyant, Addison Sauickie and Bailey O'Regan and freshman Taylor Schwenk won gold and set a state record (1:42.04) by 0.30 seconds. Weyant later won the 200-yard individual medley (1:58.66) and the 100-yard breaststroke (1:01.68); Sauickie won the 200-yard freestyle (1:45.38) and the 100-yard freestyle (49.03 seconds); and O'Regan won the 500-yard freestyle (4:49.28).
The team's 400-yard freestyle relay team of Weyant, Sauickie, O'Regan and junior Brianna Deierlein also won gold (3:22.22).
O'Regan, who came to the school from Ontario, Canada, during the offseason, particularly enjoyed the experience.
"In Canada, they don't have the 500-yard race because they use a short-course meters format," O'Regan said. "I didn't know what time I was supposed to go or how I would place. I just wanted to get my hand on the wall first to get some points for the team. It ended up paying off. It was fun."
Athletic Association Class 3A regional quarterfinals. Though the award was for the 2021 season, she also had a great 2022, recording 571 kills, 206 digs, 48 blocks and 52 service aces.
The Gatorade awards have been handed out to one player per sport in each state since 1985. The award recognizes athletic excellence as well as academic achievement and character on and off the court. Byrd, who will play for the University of Texas in 2023, held a 3.72 GPA at the time the award was announced.
4. Sarasota tennis player named USTA Florida Player of the Year
Sarasota's Leonardo Dal Boni was named the United States Tennis Association Florida Player of the Year award Dec. 16 at Payne Park Tennis Center while surrounded by friends and family. Over the previous 12 months, Dal Boni, who is originally from Milan, Italy, won 90 of his 120 singles matches and 20 of his 30 doubles matches. His singles success included taking the title at the 2022 USTA Florida "Bobby Curtis" Championships, regarded by many to be among the biggest annual junior tennis events.
Dal Boni's success has him ranked by the Tennis Recruiting Network as a five-star player and the No. 52 player in the national Class of 2023. Earlier this year, the 17-year-old Dal Boni and his family became American citizens, and he said he is proud to represent the USA.
Dal Boni owed some of his success to his strong mental game, which he said comes from training and from taking the advice of great leaders like Marcus Aurelius and Sun Tzu.
"It's not just about reading them," he said. "It's about being mindful of them. I always try to apply what I read the next day or next match."
SPORTS DECEMBER 29, 2022
A jam-packed list filled with new and defended state titles, plus individual awards and history-making wins.
1.
Photos by Ryan Kohn
Daniel Keegan, Elias Corn, Drew Vanden Heuvel, Evan Keogh, Luca Simon and Bogdan Zverev were part of the Sailors boys swim team's three-peat at state.
Addison Sauickie, Bailey O'Regan and Gracie Weyant were individual gold medalists for the Rams girls swim team, which won the state team title.
back on
11, Cardinal Mooney volleyball player Jordyn Byrd, then a junior, was named the 2021-22 Gatorade Florida Volleyball Player of the Year.
10
Mooney volleyball player Jordyn Byrd was named the Gatorade Florida Volleyball Player of the Year in January.
SEE TERRIFIC 10, PAGE 26
Leonardo Dal Boni received the 2022 USTA Florida Player of the Year Award on Dec. 16 at Payne Park Tennis Center.
5. Cardinal Mooney wins beach volleyball state title
The Cardinal Mooney beach volleyball team defeated Merritt Island High 4-1 in Tavares on April 30 to capture the Sunshine State Athletic Conference state championship.
It was closer than the final score indicates. Two of the individual matches Mooney eventually won went to three sets, and Mooney occasionally trailed in them, but the team's depth allowed the Cougars to pull it out.
"When the last two games went to a third set and we were on the verge of winning, we felt it," junior Madeline Carson said. "We were about to serve for the win when they (freshman Izzy Russell and junior Gracie Page) won their game. Everyone trampled on each other, and we were all screaming."
It was the beach volleyball program's first state title; the school's indoor volleyball program won a state title in 2019.
7. Cougars girls reach secondstraight state championship basketball game
The Cardinal Mooney girls basketball team defeated King's Academy 50-42 in the FHSAA Class 3A state semifinals on Feb. 23 at the RP Funding Center in Lakeland to reach the state title game two years in a row. Cardinal Mooney never trailed against King's Academy. The Cougars were led in scoring by freshman Kali Barrett who had 19 points. Junior Olivia Davis had 16 points.
6. Riverview golfer wins FHSAA title
Riverview High senior Aksel Moe finished off a strong 2022 campaign with a win at the Florida High School Athletic Association Class 3A state championship tournament, held Nov. 8 at Mission Inn Resort in Howey-in-the-Hills.
The tournament was scheduled to be two rounds, but adverse weather from Tropical Storm Nicole limited the tournament to one day. Moe used that to his advantage, shooting a 2-under-par 70 over 18 holes to finish one stroke better than three other golfers.
Moe, who signed with George Washington University on Nov. 11, previously shot 2-under par to win the American Junior Golf Association's UHY Baltimore Junior event at Woodholme Country Club in Pikesville, Maryland in August.
The Cougars reached the title game by playing their signature aggressive style. Mooney's will to win often gave the Cougars the edge in big games. Once they had the lead, it was difficult to get it away from them.
Mooney's shooting went cold in the state championship game against Westminster Academy, costing the Cougars a state title, but appearing in two-consecutive title games is an accomplishment in and of itself. The program's strong run has continued into 2022-23, as Mooney is 6-1 as of Dec. 19.
8. Sarasota High runner takes silver at track and field championships
Sarasota High's Alec Miller, then a junior, did not win the Class 4A boys 1,600-meter run at this year's event — held May 11-14 at James G. Pressly Stadium in Gainesville — but he came close, and that was good enough to get Miller to smile wide on the podium.
Miller, who entered the event seeded first with a time of 4:19.86, ran in second place for most of the race and finished there as well (4:13.50). Miller tried to catch Hagerty High junior Brayden Seymour for first place, sprinting home on the final lap, but Seymour had built too big a lead over the course of the race and won by 1.74 seconds.
"I was curious if I was going to be able to catch him (Seymour)," Miller said. "It didn't happen, but I'm psyched I was able to drop six seconds (from his personal record) against a huge field like this. That was awesome."
26 SARASOTA OBSERVER | THURSDAY, DECEMBER 29, 2022 YourObserver.com Breakfast 8-11am Authentic Swiss Brunch, Classic Breakfast, HouseSpecials Sunday Brunch 11am-2pm Live Entertainment ThE OSPREYCAFE 941-966-2121 WWW.CHEFROLF.US at Casey Key Resort 1660 S. Tamiami Trail Osprey FL 34229 New Location! HAPPY HOUR 3:30-5:30pm Daily Food & Drink Specials Live Music Daily 5-8pm EARLY BIRD Dinner Special 4-5:30 for $20 Monday HAPPY HOUR ALL NIGHT! Tuesday LOBSTER FEST 1.25 LB Live Maine Lobster 1 FOR $27.99 2 FOR $39.99 (no sharing) Wednesday SNOW CRAB 1 lb. Snow Crab $24.99 Thursday 12oz. PRIME RIB Served with Mashed Potato and Soup OR Salad $21.99 Friday FISH FRY All You Can Eat $18.99 Saturday 5 FRESH FISH Available for the Weekend 393689-1 Inside Dining Room NOW OPEN for Dinner Thursday, Friday & Saturday and Sunday Brunch Lunch & Dinner at the Tiki Bar 12-9pm New Year's Eve Open until Midnight Live Entertainment Limiited Menu Check website www.ChefRolf.us New Year's Day BRUNCH BUFFET Jan. 1st 10 - 3pm | $24.99 pp MENU INCLUDES: Fresh Fruit, Salad Bar, Eggs, Eggs Benedict, Bacon, Biscuits & Gravy, Carved Ham, Corn Beef Hash, French Toast, Pancakes, Home Fries, and more...Prime Rib ($7.49 extra) BOOK NOW *CD Special rates require a minimum deposit of $25,000 or more, new money. Rates as of 12.14.22. This is a limited time offer and subject to change without notice. Penalty for early withdrawal. APY=Annual Percentage Yield. **Free checking has no minimum balance requirements. Overdra /returned item fees may apply. The account requires $100 to open. Fees could reduce earnings. †Appraisal promotion available only in Sarasota-Manatee County and applies only to mortgages approved and closed with Liberty Savings Bank, FSB. Borrower is required to pay full appraisal fee when appraisal is ordered. Actual cost of appraisal, up to $545.00, will be refunded at the time of closing. Availability is subject to change without notice. ASK US ABOUT Free Interest Checking ** Free Mortgage Appraisals† HOLIDAY SPECIALS 4.40% APY* 4.25% APY* 24 MONTH CD 11 MONTH CD Sarasota • 8383 S. Tamiami Tr. 941.300.4149 • 2323 Stickney Pt. Rd. 941.541.4938 Venice • 1697 S. Tamiami Tr. 941.254.5935 • 4103 S. Tamiami Tr. 941.803.1086 Bradenton • 3901 Cortez Road W. 941.213.8826 395099-1 Open Tuesday - Friday 11am to 9pm Saturday 3 to 9pm Closed Sundays & Mondays 1812 S. Osprey Ave. Sarasota, FL 34239 941-444-7968 Open Tuesday - Friday 1812 S. Osprey Ave. ORDER ONLINE ReefCakes.com EAT LOCAL EAT FRESH SEAFOOD EATERY IN SOUTHSIDE VILLAGE 393816-1
Sarasota High junior Alec Miller finished second in the boys 1,600-meter run (4:13.50) at the FHSAA Class 4A state championships.
Mooney freshman Kali Barrett and the Cougars girls basketball team reached its second-straight state title game in 2022.
Photos by Ryan Kohn
The Cardinal Mooney beach volleyball team captured the Sunshine State Athletic Conference state title on April 30 in Tavares.
Terrific 10
PAGE 25
FROM
Courtesy photo
Riverview High golfer Aksel Moe won the FHSAA Class 3A state title in 2022, as well as the AJGA's UHY Baltimore Junior.
Booker senior Jaydn Lattimore, senior Ty'anna Ash and junior Chariot Johnson helped the Tornadoes girls basketball team reach the Final Four.
9. Booker
Final Four
girls reaches basketball's
The Booker High girls basketball team won 74-50 over Port Charlotte High in the FHSAA Class 4A regional finals on Feb. 19, securing a spot in the Class 4A Final Four. Junior Chariot Johnson led the Tornadoes with 20 points. Junior Kymani Freeman had 15 points. It was a win that made Coach Ty Bryant especially proud.
The Tornadoes were not carried on the back of one superstar. They played as a
team, with different Tornadoes making winning plays each game. It was the little things, such as senior Jaydn Lattimore's ability to set screens, opening lanes for Johnson to get to the rim, that allowed Booker to thrive. The end result was a team stronger together than it was apart. Although the team's journey ended in the state semifinals, its postseason run was more than enough to engender hope in its future. That hope is paying off in the 2022-23 season; Booker is 10-1 as of Dec. 19.
10. Sarasota High wins first football playoff game in 18 seasons
With a quarterback making his first start of the season, the Sarasota High football team traveled to Manatee High on Nov. 11 and came home with a 30-20 win, its first playoff victory in 18 seasons.
The team was steadied by its running game — junior Joe Ziegler and sophomore Takurian Smith each ran for a score — but was given a boost by junior quarterback Michael Bendever, who threw touchdowns to senior Tyler Pack and junior Jackson Mullett and did not throw an interception.
Bendever, who comes from a baseball background, had taken some firststring reps all season during practice. The Sailors unleashed his arm thinking he was ready, and they were right.
The Sailors would lose in the next round of the playoffs to rival Riverview High, but they still made history and finished the year with a 5-5 record.
SARASOTA OBSERVER | THURSDAY, DECEMBER 29, 2022 27 YourObserver.com Air Conditioning Electrical Water Treatment Plumbing SEE HOW MUCH MORE YOU CAN SAVE! The Home Service Pros Who Care Lic # cAc1816020 • PLbg cFc1428223 • ELEc Ec13009313 or visit www.AquaPlumbingSarasota.com & FREE Water Quality Analysis ($99 value) $100 Credit towards a New Whole House Filtration System Installed Cannot be combined with any other offers. Must be present coupon at time of service. Offer expires 12/31/2022. Veterans & First Responders HVAC Discount First Responders & Veterans receive a 10% discount on all HVAC service labor only. Cannot be combined with any other offers. Offer expires 12/31/2022. $100 OFF Reme Halo Air Purifier The Reme Halo is more effective than most air purifiers and filter technologies on the market. Cannot be combined with other offers. Contact Aqua Plumbing & Air for details. Offer expires 12/31/2022 $50 OFF GARBAGE DISPOSER Installation of PRO750 Garbage Disposer Cannot be combined with other offers. Contact Aqua Plumbing & Air for details. Offer expires 12/31/2022. 941.866.6210 CALL NOW! $99 OFF Hot Water Heater Installation* *Must be purchased through Aqua Plumbing & Air* Cannot be combined with any other offers. Contact Aqua Plumbing and Air for details. Offer Expires 12/31/2022. No Interest* Financing Available on Select Carrier A/C Systems Call today to learn about our no interest or low interest financing options. Cannot be combined with any other offers. Offer expires 12/31/2022. 393142-1 The Area's most Trusted Name since 1974 120 South Tuttle Ave Sarasota, FL 34237 941.957.6444 www.drmisch.com CHECK OUR REVIEWS ONLINE A Family-Owned Dental Speciality Practice HARRY F. HARING III DMD SPECIALIST IN PROSTHODONTICS AND FULL MOUTH ESTHETICS Master clinician using the latest technology to artistically transform smiles using veneers and crowns KATHERINE E. MISCH DMD SPECIALIST IN PROSTHODONTICS AND TEETH IN A DAY Over 30 years experience with an eye for achieving a natural perfection in dental restorations CRAIG M. MISCH DDS, MDS SPECIALIST IN ORAL & MAXILLOFACIAL SURGERY & PROSTHODONTICS International lecturer with faculty appointments at Univ. of Michigan, U of F & PENN, author of numerous scientific publications MAGGIE MISCHHARING DMD SPECIALIST IN PERIODONTICS & IMPLANT SURGERY Minimally invasive periodontal and implant surgical techniques to improve patients' oral health Providing simple to complex specialty dental care in one convenient location TEETH IN A DAY IMPLANT TEETH VENEERS ESTHETIC GUM GRAFTING GUM DISEASE DENTAL IMPLANTS by Dental Implant Specialists 382581-1
Sarasota's Joe Ziegler leads his team onto the field against Manatee High. The Sailors beat the Hurricanes for their first playoff win in 18 years.
hen it comes to great photography, we don't have to go any further than our readers, who supply our weather page with amazing photos for our Nature's Beauty with Manasota Flooring contest. Here is a 2022 sampling.
28 SARASOTA OBSERVER | THURSDAY, DECEMBER 29, 2022 YourObserver.com 12-29-22 celebrity cipher sudoku Complete the grid so that every row, column and 3x3 box contains every digit from 1 to 9 inclusively. ©2022 Andrews McMeel Syndicate crossword ©2022 Universal Uclick ACROSS 1 Full of chutzpah 6 Greeting in Madrid 10 "Black ___" (2022 superhero film) 14 Grasp intuitively 18 Cherished by 19 Undeveloped area 21 House overhang 22 Slang for a convertible 23 "Something seems off ... you OK?" 25 TV sleuth Remington 26 Number of swans aswimming in "The 12 Days of Christmas" 27 Border trimmers 28 Weapons in silos 30 Hybrid, curly-haired dog breed 33 "u said enough!" 35 Agree to take part 36 Clairvoyant's deck 37 Bread choice 38 Word before "can" or "talk" 40 "I get it now!" 41 Go from here to there like *that* 44 Mother in a coop 45 "The Simpsons" teacher Krabappel 47 Extends a subscription 48 "Kung Fu" actor Philip 50 Outdoor gear co-op 51 First streets to be plowed, perhaps 53Bankrupt company in 2001 news 55"Sesame Street" basics 57 A-list toppers 59 Repents 61 "I don't think this concerns me!" 64 Zimbabwe's capital 65 Joy Reid and Katie Couric, for two 66 Hash browns or hush puppies, e.g. 67 Floral leaf 68 Abstract framework for information 70 It's nothing 71 Certain child 72 Leg covering 74 Not narrow 75 Enjoy doro wat or dumplings 76 Caption on an unedited Instagram photo 78 Rainbow's shape 79 Stockpile 81 Web designer's language 84 Up and out of bed 85 Cook, as baozi 87 Early animal shelter? 88 Like emotionally charged issues 91 Prominent AustroHungarian dynasty 93 Arrival en masse 94 Sign on a vacant flat 95 "Just as you said" 99 Original documents and such 103 Part of a DJ's stack, perhaps 104 911 responders, briefly 105 Tribal ceremony before a fall? 106 Prepare to spill some tea, say 107 Like "Mr. Irrelevant," among NFL draft picks 108 Separate, as laundry 109 Forward-thinking person? 110 Runny parts of overeasy eggs DOWN 1 Rhythm 2 Fury 3 NASA program to return to the moon 4 Vodka brand, briefly 5 "Fingers crossed!" 6 "Sup?" 7 "Hamlet" character who speaks of a primrose path 8 Get a rise out of? 9 Starts a poker pot 10 Fitting 11 "Lah-di-___!" 12 Big club in Vegas? 13 Polaroid or ticket stub, perhaps 14 From the ___ (all along) 15 Like many horror films 16 Too, too 17 Track-and-field Olympian Jackie Joyner-___ 18 ENTs, e.g. 20 ID on a W-2 form 24 Big fuss 29 Cavalier King Charles ___ 30 Place for strong pitchers? 31 Backstage staff 32 Brewer's bitter ingredient 33 Arboreal constrictors 34 Digital filing services? 36 Slovenian conflict that lasted less than a fortnight 38 Clobber 39 Line on jeans 41 Worker who may sample Earl Grey 42 Approached rapidly 43 Pulses 46 Young maiden 47 Floral liquid in many Persian desserts 49 Like a complex plot 52 Made bank 53 Worked hard for 54 "Must it be said?" 56 Attach with a click 58 Japanese heavyweight athlete 60 Refines, as ore 62 Pipe-clearing brand 63 Three-wheeled taxi 69 Michele in 2022's "Funny Girl" 72 Central idea 73 Often-harmonizing voice 77 Parenting pair, perhaps 78 Completely calm 80 Like Jack's beans 81 Tool that makes chips? 82 Napa neighbor 83 Walks like a drag brunch performer 85 Solution for dry eyes 86 Brawny 89 ___ onto the scene 90 The Trojans of the NCAA 91 Hours, in Spanish 92 Drive in Beverly Hills 94 ___ Talk 96Aquarium structure 97 Mother of Horus 98Pres. Biden, once 100 Chairman mentioned in the Beatles' "Revolution 1" 101 Demeanor 102 Letters on explosive crates in "Crash Bandicoot" games
6:
JUMBO FREESTYLE
WHITE CHRISTMAS by Ryan McCarty and Adrian Johnson, edited by David Steinberg
By Luis Campos
"AWL BVX XLDZV KLAE CFX UWLY JBO'SL ASJZYK AB XB KBBX. RSFJ AWFA KBX UZVV CBDL AWL EAOCPVZYK PVBMNE." CFWFVZF TFMNEBY "W LV XWBL IYJFJ'A C XWBJ ECZCBSJ EJIMJJB UFJUCFCIWVB CBL AJJWBK MYCI YCUUJBA BCITFCZZR." IWPVIYJJ SYCZCPJI "CDXJ SO HLFXUUXOOLHMJ FWJ X UHTXJSKH EB BHXU? PEW'KH FHHM OHHM – RXWYDJ – XJ FHSMY SLAHUBHRJ." LXYYSH OLSJD © 2022 NEA, Inc. Puzzle One Clue: R equals P Puzzle Two Clue: E equals B Puzzle Three Clue: A equals P 391430-1 ENTER: YourObserver.com/contests 393510-1 KITCHEN | CABINETRY OUTDOOR PAVERS Sponsored by The Observer's Weather Nature & 2022-23 PHOTO CONTEST A REFLECTION OF NATURE'S BEAUTY
Nature at its best
Celebrity Cipher cryptograms are created from quotations by famous people, past and present. Each letter in the cipher stands for another.
W
Judy Cline captured this tree frog hiding out on a rose in Sunnyside Retirement Village in Sarasota.
Jennifer Mitchell captured this image of the sun setting through the clouds on Lido Beach.
Dale Hayes captured this spoonbill flying over Myakka River State Park.
WEATHER
Diane Suner captured this large crab coming out of its shell on Lido Beach.
Painting
THURSDAY, DECEMBER 29, 2022 RED PAGES Made for where you live. Here! INFORMATION & RATES: 941-955-4888 redpages@yourobserver.com •yourobserver.com/redpages The Sarasota and Siesta Key Observer reserves the right to classify and edit copy, or to reject or cancel an advertisement at any time. Corrections after first insertion only. *All ads are subject to the approval of the Publisher. *It is the responsibility of the party placing any ad for publication in the Sarasota and Siesta Key Observer to meet all applicable legal requirements in connection with the ad such as compliance with towncodes in first obtaining an occupational license for business, permitted home occupation, or residential rental property. Notice: All real estate advertised herein is subject to the Federal Fair Housing Act, which makes it illegal to advertise any preference, limitation, or discrimination because of race, color, religion, sex, handicap, familial status, or national origin, or intention to make any such preference, limitation or discrimination. All persons are hereby informed that all dwellings advertised are available on an equal opportunity basis. DEADLINES: Classifieds - Tuesday at Noon Service Directory - Friday at 3PM • PAYMENT: Cash, Check or Credit Card peekers' place You're only cheating yourself. This week's Celebrity Cipher answers This week's Sudoku answers This week's Crossword answers Puzzle One Solution: "The old Devil gets mad when you're trying to do good. Pray that God will move the stumbling blocks." Mahalia Jackson Puzzle Two Solution: "I do find there's a fine balance between preparation and seeing what happens naturally." Timothee Chalamet Puzzle Three Solution: "What is embarrassment but a relative of fear? You've been seen -- caught -- at being imperfect." Maggie Smith ©2022 NEA, Inc. ©2022 Universal Uclick Made for where you live. Here! RED PAGES Call 941-955-4888 or visit YourObserver.com/redpages STUFF The Red Pages is the perfect store to buy and sell locally! You'll find a wide selection from antiques to furniture to condos! found here. stu Items Under $200 2 ZILDJIAN CYMBALS, 20" & 18" gen 16, Christmas Special $160. (941)928-7708 ADVERTISE YOUR MERCHANDISE with the total value of all items $200 or less in this section for FREE! Limit 1 ad per month,15 words or less. Price must be included next to each item. No commercial advertising. Ad runs 2 consecutive weeks in 1 Observer. Call 941-955-4888 Or Email ad to: classified@yourobserver.com (Please provide your name and address) Or Online at: www.yourobserver.com Or mail to: The Observer Group 1970 Main St. - 3rd Floor Sarasota, Fl 34236 COASTAL LIVING picture decor, $100. Mirror, $100. 941-228-9131 GREAT FINDS LOCATED HERE! NEW LIBBY Cocktail Glasses. $2 each. (Origally $5.75 each) Great deal. 941-356-2657 Merchandise Wanted SENIOR LOOKING to purchase precious metals, diamonds, time pieces, coins, jewelry, antique and estate jewelry, and some collectors plates. Personal and confidential. Please call Marc: 941-321-0707 auto Autos Wanted CASH FOR Y YOUR CAR We come to you! Ho Ho Buys cars. 941-270-4400. STORAGE FACILITY Boat/ RV/ Trailer. Secure facility, low monthly rentals, Clark Rd area. 941809-3660, 941-809-3662. WE BUY cars top $$ paid for your vehicles Call Hawley Motors: 941-923-3421 real esta te Homes for Sale 2BR/2BA WHITNEY BEACH, 1st Floor Condo for Sale. North Longboat Key- Large living and bedrooms. Peaceful gardens on Bishops Bayou, boat docks, beach access across street, tennis courts, heated pools, 2 dogs allowed. $769,000. jm.higgins@mail.com Rentals Wanted RENTAL WANTED Retired gentleman seeks a 6 to 12 month LBK rental of condo or home. No pets or children, dates exible. email EL18@live.com. (619) 347-1888 First 15 words .................. $17.50 per week Each add'l word .......50¢ RED PAGES AD RATES FIND BUYERS & SELLERS HERE! 15% DISCOUNT FOR 4-WEEK RUN Color background: $5 per week Ad border: as low as $3 per week PLACE YOUR AD: Call: 941-955-4888 Email: RedPages@ YourObserver.com Online: YourObserver.com /RedPages Vacation/ Seasonal Rentals WEEKLY MONTHLY SEASONAL RATES Beachfront, Bayfront and In Between Houses or Condos Reservations 941-383-5577 wagnerlbkrentals@gmail.com Visa/MC 5360 Gulf of Mexico Dr., Suite 101 Longboat Key, FL 34228 Rental of ce 9a.m. - 5p.m. M-F Ask about our special rates! Wagner Realty Since 1939 www.rentalsonlongboat.com hom e serv ice s
PERSONAL CARE GIVERPrivate care: Meal preparation, errands, shopping, and more. Affordable hourly rates, available weekdays, weekends, and holidays. Minimal shift 5 hours can also provide overnight care. Temporary or long term care. Over 10+ years experience. References available. No new faces, one consistent caregiver. COVID Negative. Call Kati: 941-536-7706. Auto Transport SHIP YOUR car, truck or SUV anywhere in the United States. Great rates, fast quotes. Call Hawley Motors: 941-923-3421. Cleaning BRAZILIAN CLEANING Service by Maria. Residential. Meticulous Cleaning. Excellent References. Free Estimates. Reliable. Lic./Ins. 941-400-3342. www.braziliancleaningbymk.com YOUR HOME DESERVES VIP TREATMENT Edla's VIP Cleaning is a local cleaning company that has been in business for over 24 years. We are very committed to quality housecleaning and highly recommended. 5 star reviews. 941-400-2866 As low as $17.50 per week! 941-955-4888 GARAGE SALE Landscaping/ Lawn Services Professional Gardener Design, installation, maintenance, owers, herbs, vegetables, and exotic gardens. Regular weekly lawn maintenance and restoration 40+ years experience. Tomlarsen559@gmail.com farmgirlfarmboyorganics.com Please call 334-739-3409
Adult Care Services
CARLO DATTILO Painting Licensed & insured. Interior/ Exterior painting including drywall repair and retexturing. Wallpaper installation & removal, pressure washing. Residential & commercial, condos. Honest & reliable. Free estimates. 941-744-1020. 35+ years experience. Want Some Mad Money? Sell Your Item for Free! $200 or less YourObserver.com/RedPages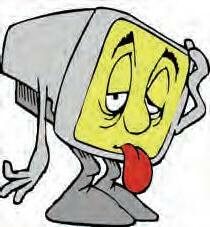 30 SARASOTA OBSERVER | THURSDAY, DECEMBER 29, 2022 YourObserver.com Aluminum 941.650.9790 YoderAluminum.com Dustin Yoder Owner / Operator Insured "Specializing in 6" Seamless Gutters" 395082 941.650.9790 YoderAluminum.com Dustin Yoder Owner / Operator Insured "Specializing in 6" Seamless Gutters" Auto Service 393854 SELL YOUR CAR! FAST • EASY • SAFE WE COME TO YOU 941.270.4400 HoHoBuysCars.com 5-Star Rated Beauty 393879 424.333.0713 rockstarmobilehair@gmail.com www.rockstarmobilehairsalon.com Mobile Concierge Services Available Located in salons by jc 200 Central Ave. Suite 15, Sarasota AMANDA Computer 395025 Computer Repair & Service Virus & Malware Removal / Protection New System Set Up / Data Transfer Networking: Wired/Wireless Installation Data Recovery / Remote Support One-On-One Tutoring / Training Is Your Computer Feeling Sick? Let Us Fix It! Call A Geek Computer ServiCeS (941) 351-7260 call-a-geek.net Over 18 yrs serving Manatee/Sarasota Counties 6968 Beneva Road (Next to Beneva Flowers) 941-929-9095 New & Refurbished Computers Servicing PC & MAC on Site or In Shop Virus and Spyware Removal- Free Software We Make Windows 10 User-Friendly! DON'T THROW YOUR COMPUTER OUT THE WINDOW – CALL LORITECH! COMPUTER REPAIR SALES & SERVICE 393857 Find anything in the RED PAGES 941-955-4888 Computer Pegatronics Computer Instruction and Repair It's Easier Than You Think! Hardware Repair Virus / Malware Cleanup Software & Printer Install New Computer Setups New Purchase Consults Seniors & Beginners Learn Computer Basics Phones/Tablet Help Apple & Microsoft Problems Solved On-Site and Off Much More! Call Today! Pegatronics.com 941 - 735-3362 393469 Concrete 393858 BOLAS CONCRETE UNLIMITED RESIDENTIAL & COMMERCIAL • Driveways • Sidewalks • Patios • Stamped Concrete • Slabs • Foundations CALL TODAY FOR AN ESTIMATE! 813-417-0981 LICENSED & INSURED Doors Sliding Glass Door Repair New Deluxe Rollers Will Make Your Doors Roll Better Than Ever Call Mark 928-2263 proslidingglassdoorrepair.com "FIX IT - DON'T REPLACE" 393471 Estate Sales gulfcoastestateauctions.com • Free Consultations 941-274-6537 Gulf Coast EstatE auCtions Let Gulf Coast Estate Auctions organize & hold an estate sale for you. ESTATE SALES • DOWNSIZING SENIOR TRANSITIONS • ONLINE AUCTIONS 394193 Furniture Repair 395078 Patio Furniture Repairs.com Furniture Sales & Repairs Cushions • Slings • Re-powdercoating 941-504-0903 FREE PICKUP / DELIVERY FREE ONSITE QUOTES Handyman STEVE PANEBIANCO Home RepaiR SeRvice 24/7 SERVICE • No JoB Too SmaLL • paiNTiNG/DRY WaLL • & mUcH moRe! • ScReeN RepaiRS • TiLe RepaiRS (941) 809-7311 FREE ESTIMATES! 393859 YourObserver.com/RedPages RED PAGES Made for where you live. Here! Health Board Certified in the specialty of non-surgical spinal decompression Give Us a Call - We Can Help FREE CONSULTATION 941.358.2224 Recognized Among the Best Non-Surgical Spinal Decompression Physicians in America DR. DAVID CIFRA, DC Midtown Medical Park 1215 S. East Ave. Suite 210 Sarasota, FL 34239 www.SarasotaDiscCenter.com DrCifra@SarasotaDiscCenter.com The Only Thing You Have To Lose ... Is The Pain!! GET YOUR LIFE BACK! Do You Have Neck or Low Back Pain? Do You Want To Avoid Surgery? 393474 Home Services 393860 Roof Cleaning Pressure Washing Window Cleaning Paver Sealing ZIPPYZ 941-416-0811 • 941-536-7691 zippyzexteriorcleaning@gmail.com Home Watch PALMER RANCH HOMEWATCHERS® Watching your home while you're away Bob & Carol Guthrie 941.993.6613 Serving the Palmer Ranch Area Since 2007 Licensed & Insured www.PalmerRanchHomewatchers.com PalmerRanchHomewatchers@comcast.net 393892 Pinnacle Home Watch.com Dave and Connie Grundy Stop Worrying About Your Home While Away CALL PINNACLE TODAY! 941-306-1999 393861 395105 941-955-4888 YourObserver.com/RedPages Neighborhood heroes found here. Relax. You've got better things to do. Find a professional here in the Observer Red Pages Closer is better. Call us today! 941.628.8579 www.ezslider.com DON'T let your PATIO DOORS be a DRAG or your WINDOWS be a PANE!! Window Repairs • Sliding Glass Door Repairs Sliding Glass Door Deadbolts FREE IN-HOME ESTIMATES 394192 Doors
SARASOTA OBSERVER | THURSDAY, DECEMBER 29, 2022 31 YourObserver.com Insurance Too busy to chat? Get Virtual Health Insurance Quotes, Quickly and Direct To You! Individual/Family • Medicare • Group ü WIDE RANGE OF DEDUCTIBLES & COPAYS ü NATIONWIDE PPO NETWORKS ü 12, 24 OR 36 MONTHS POLICIES ü CUSTOMIZE YOUR AFFORDABLE QUOTES FROM: Of course, you can call me anytime! TEXT 941-993-4137 EMAIL steve@setohealthgroup.com VISIT Setohealthgroup.com 394540 Kitchen/Bath Remodeling 941.966.0333 COMPLETE INSTALLATION PACKAGE $ 235 INCLUDES 2 MOEN STAINLESS STEEL ANTI SLIP CONCEALED SCREW GRAB BARS (16" & 24") LIFETIME GUARANTEE LICENSED BONDED INSURED COVERAGE AREA: LAKEWOOD RANCH TO S. VENICE CALL BEFORE YOU FALL GRAB BARS DRGRABBARS.COM CALL BEFORE YOU FALL $235 $249* GRAB BARS INCLUDES 2 MOEN STAINLESS STEEL PEEN ANTI SLIP CONCEALED SCREW GRAB BARS (16" & 24") *DRILLING CHARGES MAY APPLY FOR MARBLE, GRANITE OR PORCELAIN. COUPON REQUIRED. COVERAGE AREA: PARRISH TO NORTHPORT 394198 394196 GLENN KROECKER 954-1878 (cell) Licensed & Insured THE GRAB BAR GUY 393852 SHOWER & BATH MAKEOVERS www.showerandbathsarasota.com Cleaned - Regrouted - Caulked - Sealed Call John 941.377.2940 Free Estimates • Sarasota Resident Since 1974 Lawn Care Curt's Lawn Service Free Estimates Lawn & Landscape Maintenance 373-9299 724-2945 Lic. & Ins. 3687676-01 393893 Movers 393894 Wizard Moving SRQ For $149 per hour you get: A truck, 2 men with equipment, experience and a great attitude to make your moving day a pleasure. Licensed and insured #IMT708 Pet Services Pet Care by Melanie Gates • Pet Sitting • Dog Walking • Over 24 years experience • Excellent references (941) 966-2960 393862 Serving South Sarasota Only including: Palmer Ranch – Osprey – Nokomis Plumbing No Job Too BIG or Too SMALL. We DO IT ALL! All Major Credit Cards Accepted Generalplumbingsarasota.com • Drain & Sewer Cleaning • Backflows Installation • Natural Gas Installations - Appliance Hook ups • Power Flush & Comfort Height Toilets • All Water Heaters - Tankless - Gas - Solar • All Major Plumbing Fixtures Repaired or Replaced • Garbage Disposals • New Water & Sewer Services • Dishwashers Installed • Wells & Pump Repairs 941-923-8140 Veteran Owned & Operated • Third Generation Master Plumber 393863 General Plumbing Services Inc. Complete Plumbing Services & Repairs Residential, New Construction and Commercial Serving the area since 1993 P Washing Pressure Washing Paver Sealing Painting & Staining Tile & Grout Cleaning Window Cleaning Call TODAY For a Free Quote • Florida Owned & Operated Pressure Washing Paver Sealing Painting & Staining Tile & Grout Cleaning Window Cleaning Rescreening 393864 Roofing Gulf Gate RoofinG inc. 38 Years Experience Specializing in Re-Roofing & Repairs All Work Guaranteed 941-228-9850 Joe Murray, Owner Fully Insured State Licensed Contractor #CCC057066 393895 Trees 393865 Tutoring 393866 Serving Students in Sarasota, Lakewood Ranch, Bradenton, and Parrish 941-273-8811 tutordoctor.com / lakewoodranch FREE CONSULTATION TUTOR DOCTOR LAKEWOOD RANCH In-Home, One-on-One, Personalized Tutoring Windows Res./Com. Lic./Ins. Sunset Window & Pressure Cleaning Formerly known as Sunrise Windows Serving Longboat Key Since 2005 $150 UP TO 25 STANDARD WINDOWS INCLUDING SCREENS, TRACKS, MIRRORS & FANS SPECIAL Call 941-955-4888 or visit Made for where you live. Here! RED PAGES Relax. You've got better things to do. Find a professional here in the Red Pages. HEROES found here. TO ADVERTISE CALL 941-955-4888 OR VISIT YOUROBSERVER.COM/REDPAGES TREASURES FOUND HERE!
32 SARASOTA OBSERVER | THURSDAY, DECEMBER 29, 2022 YourObserver.com Sotheby's International Realty® and the Sotheby's International Realty logo are registered service marks used with permission. Each office is independently owned and operated. Equal Housing Opportunity. Property information herein is derived from various sources, including, but not limited to, county records and multiple listing services, and may include approximations. All information is deemed accurate. With expert market knowledge and unparalleled team resources, we can provide the highest level of service throughout the buying and selling process for customers on the barrier islands, mainland neighborhoods, and in the area's golf course and master-planned communities, including Lakewood Ranch and Palmer Ranch. CONTACT US TODAY! 3954 ROBERTS POINT ROAD SIESTA KEY 1543 EASTBROOK DRIVE WEST OF TRAIL 4634 HIGEL AVENUE SIESTA KEY 4632 OCEAN BOULEVARD SIESTA KEY 723 BENJAMIN FRANKLIN DRIVE #2 SAND DOLLAR SOUTH – LIDO KEY $5,890,000 $4,345,000 UNDER CONTRACT $4,390,000 $4,595,000 $1,300,000 LUXURY REAL ESTATE DEFINED SCHEMMELSODAGROUP.COM Joel Schemmel, J.D., REALTOR ® Joel.Schemmel@PremierSIR.com 941.587.4894 Donna Soda, REALTOR ® Donna.Soda@PremierSIR.com 941.961.5857 TO FIND OUT MORE ABOUT OUR RECORD-BREAKING LUXURY SALES AND HOW WE CAN WORK FOR YOU, SCAN THE QR CODE. NO. 1 TEAM in Sarasota and Manatee Counties Premier Sotheby's International Realty OVER $195 MILLIO N SOLD AND PENDING IN 2022 OVER $216 MILLION IN CLOSED SALES IN 2021 393254-1