Established in 1898, the Conklin Pen Company ® founded by Roy Conklin, an innovator from Toledo, Ohio USA, is today regarded as one of the most signi cant and innovative American writing instruments manufacturers from the golden era of fountain pens.
Roy Conklin registered the patent for the rst working automatic lling mechanism in 1897 and is recognized as creating one of the world's rst practical self- lling fountain pens. e Crescent ller™ soon proved to be a success world-wide.
anks to Roy Conklin, owner and inventor, the fountain pen was ultimately made more practical and convenient for the public with his patented invention of the Crescent Filler™. e Crescent Filler™ has a piece of metal shaped like a crescent moon, that extends from the side of the pen, and was the key to a simple and easy one-handed way to self- ll the pen with ink. e simple depression of the crescent engages the internal pressure bar to collapse the built-in rubber sac. Releasing the crescent allows incoming ink to ll the sac.
In 1903, Mark Twain, the legendary American author, expressed the virtues of this unique self- lling fountain pen and became the o cial spokesman for e Conklin Pen Company ® . Mark Twain discovered yet another bene t to Conklin's Crescent Filler™ stating, "Also, I prefer it because it is a profanity saver' it cannot roll o the desk".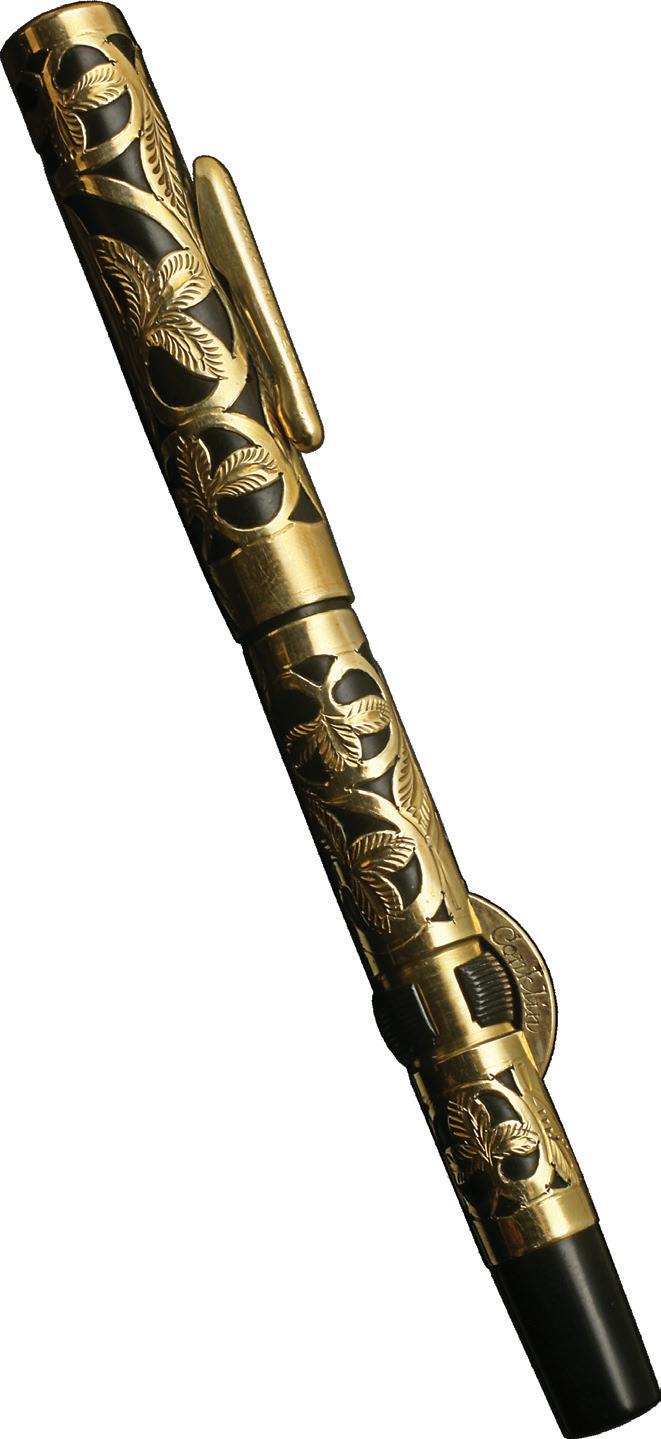 More than 120 years later, today's Conklin Pen Company ® is striving to continue in the same spirit of bold innovation, while still providing the highest quality available in ne writing instruments throughout the world.
In 1903 renowned American author and humorist, Mark Twain became the o cial spokesman for the Conklin Pen Company®