SEPTEMBER 2022
Head of the Class Princeton University President Christopher L. Eisgruber
We know there's no such thing as one-size-fits-all. That's why we focus on providing a senior living experience that's truly personal, with concierge services, housekeeping, and assistance tailored to each resident's lifestyle preferences and needs. Be as active or involved as you like. With endless avenues for enrichment and connection, each day at Maplewood brings new opportunities to thrive. SCHEDULE A PRIVATE TOUR AND COME SEE FOR YOURSELF. YOUR LIFE, YOUR WAY. INDEPENDENT LIVING. ASSISTED LIVING. MEMORY CARE. One Hospital Drive, Plainsboro, New Jersey | 609.285.5427 | MaplewoodAtPrinceton.com Located on the Penn Medicine - Princeton Health campus
polestarprinceton.comat
Princeton—Polestar100%electricBookatestdrive
(609) 497-1777 4484 Route 27, Kingston, NJ 08528 enoterra.com (609) 252 - 9680 29 Hulfish Street, Princeton, NJ mediterrarestaurant.com08542 Host Your Next Special Event at One of our Beautiful and Historic Locations — Charming Palmer Square or Scenic Kingston Along the Banks of the Millstone River
48 West Broad Street • Hopewell, NJ 08525 • p: 609.466.1445 •DISTINCTIVEtobiasdesignllc.comSELECTIONS OF WOODS, FINISHES AND STYLES INSPIRING CUSTOM DESIGNS PROJECT MANAGEMENT FROM CONCEPT TO COMPLETION RedefiningDesign 48 West Broad Street • Hopewell, NJ 08525 • p: 609.466.1445 •FROMPROJECTINSPIRINGWOODS,DISTINCTIVESELECTIONSOFtobiasdesignllc.comFINISHESANDSTYLESCUSTOMDESIGNSMANAGEMENTCONCEPTTOCOMPLETIONRedefiningDesign 48 West Broad Street • Hopewell, NJ 08525 • p: 609.466.1445 •FROMPROJECTINSPIRINGtobiasdesignllc.comCUSTOMMANAGEMENTCONCEPTTORedefiningDesign 48 West Broad Street • Hopewell, NJ 08525 • p: 609.466.1445 •DISTINCTIVEtobiasdesignllc.comSELECTIONS OF WOODS, FINISHES AND STYLES INSPIRING CUSTOM DESIGNS PROJECT MANAGEMENT FROM CONCEPT TO COMPLETION RedefiningDesign 48 West Broad Street • Hopewell, NJ 08525 • p: 609.466.1445 •FROMPROJECTINSPIRINGWOODS,DISTINCTIVESELECTIONSOFtobiasdesignllc.comFINISHESANDSTYLESCUSTOMDESIGNSMANAGEMENTCONCEPTTOCOMPLETIONRedefiningDesign 48 West Broad Street • Hopewell, NJ 08525 • p: 609.466.1445 •FROMPROJECTINSPIRINGWOODS,DISTINCTIVESELECTIONSOFtobiasdesignllc.comFINISHESANDSTYLESCUSTOMDESIGNSMANAGEMENTCONCEPTTOCOMPLETIONRedefiningDesign
A year ago, I was a kid with cancer. I'm a kid who rules at kickball.
Today
The Pediatric Hematology and Oncology Program at Rutgers Cancer Institute of New Jersey and RWJBarnabas Health provides top-tier care for your child's type of cancer or blood disorder. As the state's only National Cancer Institutedesignated Comprehensive Cancer Center, we provide access to the most advanced therapies and clinical trials. Our Center for Pediatric Cancer and Blood Disorders Research is at the forefront of developing innovative treatments with fewer side effects. With nationally recognized children's hospitals and programs close by, patients can spend less time traveling for treatment, and more time being kids. Learn more at rwjbh.org/PediatricCancerandBloodDisorders
CoDesignatNCIedmprehensiveCancerCenter
Let's beat cancer together.
World-class care for pediatric cancer near by in New Brunswick helps kids be kids again.
SEPTEMBER 2022 PUBLISHER J. Robert Hillier, Lh.D., FAIA EDITOR-IN-CHIEF Lynn Adams Smith OPERATIONS DIRECTOR Melissa Bilyeu ART DIRECTOR Jeffrey Edward Tryon GRAPHIC DESIGNER Matthew DiFalco PHOTOGRAPHERS Jeffrey Edward Tryon Sameer A. Khan/Fotobuddy EDITOR Laurie Pellichero CONTRIBUTING EDITORS Wendy DonaldStuartLoriIleneGreenbergDubeGoldsteinAnneLevinMitchnerH.SanbornIIITaylorSmithWilliamUhl ADVERTISING DIRECTOR Charles R. Plohn ACCOUNT MANAGERS Jennifer Covill Joann Cella ADVERTISING OPPORTUNITIES Media609.924.5400Kitavailable www.princetonmagazine.comon SUBSCRIPTION INFORMATION 609.924.5400 ext. subscriptions@witherspoonmediagroup.com30 PRINCETON MAGAZINE Witherspoon Media Group 4438 Route 27 North Kingston, NJ 08528-0125 P: 609.924.5400 | F: princetonmagazine.com609.924.8818 Princeton Magazine is published 6 times a year with a circulation of 35,000. All rights reserved. Nothing herein may be reproduced in whole or in part without written permission of the publisher. To purchase PDF files or reprints, please call 609.924.5400 or e-mail melissa.bilyeu@witherspoonmediagroup.com. ©2022 Witherspoon Media Group 8 | PRINCETON MAGAZINE SEPTEMBER 2022 EVERYONE WILLBUTNOTICE,NOONEWILLKNOW. Princeton's Premier Facial Plastic Surgeon Eugenie Brunner, MD, FACS A Surgeon's Hands, An Artist's Eye, A Woman's Touch 256 Bunn Drive, Suite 4, Princeton, NJ 08540 | 609.921.9497 BrunnerMD.com | @EugenieBrunnerMD Surgical Enhancements • Laser Skin Rejuvenation • Injectable Treatments Facelift and Neck Lift VariLite™ for Sun Damage Restylane® and Botox® Cosmetic Robin Hepburn - Goldsmith 21 Route 31 North, Pennington NJ 08534 www.orion-jewelry-studio-LLC.com609-737-7235 email: Roborion7@gmail.com Custom Designs & Bespoke Jewelry Creations Ethically Sourced and Responsibly Made Fine Jewelry Ethically Sourced and Responsibly Made Fine Handcrafted Jewelry Bespoke Custom Creations Local Artisan Gifts Artist, Designer, and Goldsmith Robin Koeppel Hepburn 21 Route 31 North, Pennington, NJ 08534 orionjewelrystudio.com | 609-737-7235 Orion Third.indd 1 8/24/22 12:10 PM
You'll do whatever it takes, right? You'll seek out a surgeon who not only has top skills, but who was trained by international leaders across a wide array of related disciplines – medical oncology, radiation oncology, reconstructive surgery, pathology, diagnostic radiology, even genetics. And you'll also look for something more. You'll look for care. Because when someone you love has breast cancer, you want it all. Unparalleled skill and unmatched compassion. And so do we.
" They come to us with hope and we walk their journey with them."
– Dr. Lisa Allen Director of the Center for Comprehensive Breast Care CapitalHealth.org
How far will you go if someone you love has breast cancer?
| CONTENTSHEAD OF THE CLASS INTERVIEW BY WENDY GREENBERG Q&A with Princeton University President Christopher L. Eisgruber 14 EMBRACING OUTDOOR LIVING BY TAYLOR SMITH Meet local landscape and garden design experts 22 FALL ON THE FARM BY ANNE LEVIN The old-fashioned way 34 "PRINCETON'S PUBLIC SCHOOLS: A HISTORY" BY LAURIE PELLICHERO New digital tour goes back to the mid-19th century 44 "HEART TO HEART" BY DONALD H. SANBORN III "MUTTS" creator Patrick McDonnell's collaboration with the Dalai Lama — and other pet projects 52
A WELL-DESIGNED LIFE BY LYNN ADAMS SMITH 86, LEFT: PRINCETON UNIVERSITY L. A. KHAN/FOTOBUDDY); (WIKIPEDIA); LOUISE SNOOK, OF PRINCETON); BY CHARLES R. HOCK (WIKIPEDIA);
PHOTO BY JEFFREY E. TRYON; BEATRIX FARRAND
PRESIDENT CHRISTOPHER
PLOHN; RONNI
EISGRUBER. (PHOTOGRAPHY COURTESY OF PRINCETON UNIVERSITY, SAMEER
FARM PHOTO
CONCORDIA CHAMBER PLAYERS BY LORI GOLDSTEIN Artistic Director Michelle Djokic brings musicians together in historic settings 62 AMPLIFYING WOMEN'S VOICES BY ILENE DUBE Under the leadership of Adela Raz, Princeton's Afghanistan Policy Lab aims to restore educational opportunities to girls, and to alleviate the humanitarian crisis in her nation 72 BOOK SCENE BY STUART MITCHNER Views of landscape architecture on Beatrix Farrand's 150th birthday 80
ON THE COVER: Princeton University President Christopher L. Eisgruber. (Photography Courtesy of Princeton University, Sameer A. Khan/Fotobuddy)
SEPTEMBER 2022
ART ©2022 PATRICK MCDONNELL; ADELA RAZ
88 (CREDITS) CLOCKWISE FROM TOP
MICHELLE DJOKIC, BY GRITTANI CREATIVE; PAOLA PARONETTO FIDE CORTECCA VASE; SSENSE.COM 62 72 18 H2H-5p-150x200mm.indd 18 6/16/22 10:33 AM 14 44 80 52 34 88 22 10 | PRINCETON MAGAZINE SEPTEMBER 2022
STUDENTS IN FRONT OF THE STONY BROOK SCHOOLHOUSE WITH TEACHER MARY
1904. (HISTORICAL SOCIETY
Set yourself free from addiction with the #1 Treatment Center in New Jersey. Freedom from dependency on alcohol. Freedom from dependency on drugs. New Jersey's most comprehensive addiction treatment services and care for over 40 years, Blake Recovery Center is ready to begin your journey today in a safe and supportive environment. From medically-monitored inpatient detox and rehab, to outpatient services and support groups, we're here to help you break free to live a better life. WE'RE READY. Visit us at CarrierClinic.org/BRC or call 800-933-3579. SCAN HERE FOR BLAKEINFORMATION.MORE RECOVERY CENTER ™ BREAK FREE FROM ADDICTION Joint Commission Accredited
| FROM
I am sure that none of Stuart's selected books will have cartoons in them, probably because Patrick McDonnell hasn't gotten there yet. In his article, "Heart to Heart," writer Donald Sanborn III, through the assistance of Karen O'Connell, was able to connect "voice to voice" with Patrick, the creator of the cartoon strip MUTTS. What you will learn is that, because of his belief that cartoons can deliver a message more effectively than just words, Patrick has worked on other pet projects in collaboration with such individuals as the Dalai Lama, Jane Goodall, and Eckhart Tolle. He also teases you into wanting to hear about his next endeavor within an operating philosophy of only working with "people who are changing the world for the better."
Respectfully Dear Princeton Magazine Readers,
Dr. Waxwood, who was the school's principal at the time of the integration, and a major force in helping to make it happen peacefully. From farming, we move into more decorative horticulture with Taylor Smith's terrific presentation of four of the area's leading landscape designers and installers. We start with the design work of Ronni Hock and move on to Bruce Gangawer's Paxton Hill Farm, which started in the late 1600s in New Hope, Pa.; Rutgers Landscape Architecture Program Director Holly Grace Nelson in New Brunswick; and Brian Knisely, founder of Cedar Creek Landscapes – all terrific artists. All of this was beautifully photographed by our Art Director, Jeff Tryon, who also does the graphic design for your magazine.
yours, J. Robert Hillier, LhD, FAIA Publisher THE PUBLISHER
Welcome to the latest edition of your Princeton Magazine. As each issue comes out, people stop me in the street and the usual comment is, "That was the best issue yet!" This time I think our team of writers, editors, graphic artists, and even the marketers, who found such wonderful advertisers, have outdone themselves and I am proud to bring you this "best issue yet!"
It is all about Princeton and its diversity — of race, of culture, of talent, of entrepreneurship, and of interests. It also shows how important women are in the endeavors coming out of Princeton, from landscape architecture, to music, to public policy, to philanthropy, and even to writing in the wonderful style of this magazine.Westart with the cover story and "the best old place of all," as its alumni sing, and its amazingly thoughtful leader, Chris Eisgruber, who took the time to answer questions from our Wendy Greenberg. In doing so, President Eisgruber laid out his admission strategy for first-generation, low-income students. He talked about Princeton being the "best" because everybody loves it — the students, the faculty, the alumni, the parents, and even the town's people where it is located: Princeton!
"Princeton's Public Schools: A History" features stories of 21 schools, starting in the 1830s when a former slave, Betsey Stockton, started the first official school after she had been privately teaching children in Princeton. That school later became the Witherspoon Street School for Colored Children at the corner of Witherspoon and MacLean streets in a building that I will be restoring next year to its handsome original architecture. Fifteen years ago I restored the second School for Colored Children on Quarry Street, which was the first school in New Jersey and one of the first in the nation to be integrated under what was known as the Princeton Plan. Based on its history, I was able to get the school listed on the National Historic Register and we named it after
Though some of our citizens complain from time to time, you have to admit that the town of Princeton is the special and "best" place that it is because of the University.Ioften think about what this town would be like if there were a corporation rather than an educational institution across Nassau Street. Their buildings would have been depreciated, or their 20-year lease was up, or their taxes had become too high, or they were bought by another company (like RCA was bought by GE), or they got a great offer from another town or even another state, so they left. What would that do to our town? I find comfort in the fact that Princeton, the University, has been here for 275 years and it isn't going away, and that makes the town of Princeton truly "the best old place of all!" That is why Michelle Djokic hangs her hat near here at her chamber music retreat in New Hope, Pa., while searching the world for century old musical "gems" that have rarely been performed. According to our writer, Lori Goldstein, Ms. Djokic does this to bring new musical language into the community experience. She does the same in searching out talent for her Concordia Chamber Players, who will perform their Chamberfest 2022 in a historic Bucks County barn on the farm of Doug and Wendy Kale in Solebury, Pa., and their Winterfest Concert and Concordia Gala at Cradle Valley Farm in New Hope. Adela Raz came to Princeton having left Afghanistan, where she was born and raised in Kabul. Writer Ilene Dube tells us how Adela is following her passion of "Amplifying Women's Voices" as director of the Afghanistan Policy Lab at Princeton University's School of Public and International Affairs. Her stories of the changes to women's lives under Taliban rule are frightening. How many of you have heard of the Howell Living History Farm or have actually been there? If you haven't, writer Anne Levin is here to tell you about it in her story, "Fall on the Farm —The Old-Fashioned Way."
With so much interest in landscape and landscape architecture, Stuart Mitchner has put together an outstanding collection of books on the subjects through which you must browse for your next garden project.
Anne also gives you pointers to other farms in the area that have wonderful activities for the family. From history of the farm we go to history of the public schools in Princeton, and what a fascinating history it has been, as Laurie Pellichero writes about a new digital tour that can be found on the Historical Society of Princeton's website.
In closing, I want to get back to "the best old place of all," our Princeton, where the Princeton municipal engineers are also changing the world for the better. That has led to changed traffic patterns, closed streets, cone-blocked parking spaces, and thus, reduced traffic into our wonderful Princeton downtown retailers. Don't be discouraged by the circumstances. There is lots of parking on the streets that are open and you will find outstanding deals in all of the retailers — just ask! Our advertisers need Editor-in-Chiefyou!Lynn Adams Smith and I so hope you enjoy this issue and the Respectfullyfall.
TRYONE.JEFFREYBYPHOTOGRAPHY 12 | PRINCETON MAGAZINE SEPTEMBER 2022
Inez Howell donated the farm in memory of her husband and it is a teaching venue about the history of farming in our region, but it is also about having fun, especially with their amazing cornfield maze. The maze, which is done in a different theme every year, raises funds to continually enhance the farm's programs. It runs on weekends from September through early November, so take the kids out there and do the maze — but don't lose them!
Living History in Bucks County Luther Nash Reproduction Manor Home with Pond and Long Distance Views www.2949CreameryRoad.com New Hope$3,895,000 New Hope$5,995,000 Iconic 38 Acre Farmstead with Period Craftsmanship www.6009PidcockCreekRoad.com 215.860.2800 | JAYSPAZIANO.COM | JAY@JAYSPAZIANO.COM Service. Value. Dedication.
14 | PRINCETON MAGAZINE SEPTEMBER 2022
Q&A with Princeton University President Christopher L. Eisgruber
Interview by Wendy Greenberg | Photography Courtesy of Princeton University, Sameer A. Khan/Fotobuddy
HEAD F THE CLASS
CE: When we're getting talent from sectors that we've not been able to draw from in the past, it adds to our excellence. That's always our objective when we're reaching out to students.
CE: Increasing the number of what we call "FLi" students — first-gen, low-income students — on our campus has been a priority for me from the moment that I took office and is one of the things that gets me up in the morning every day. That's because of the tremendous talent that they bring to this campus, the impact that they can have for the better in our world, and what a University education and a place like Princeton can do for them. We know it's a rocket booster. A Princeton education is great for all the students who attend, and it's a giant difference-maker for students who may not have had those kinds of educational benefits in the past. So, we've looked for ways to identify and reach out to students we weren't attracting in the past. We've trained our admissions officers to look for indicators of talent different from what we were using in the past. We have also recognized that we have to work hard to yield these students and make sure that we are supporting them so that they can thrive on our campus. I'm really proud of what we are doing in our transfer program, and I'm delighted that the faculty voted to double the size of that program last fall. That program is focused on community college students and military veterans. They bring dimensions of diversity and experience to our campus that are different from what we've had here in the past.
PM: What benefit do these students bring to the University and broader community?
PM: Describe the progress Princeton is making in increasing the number of firstgeneration, low-income, and transfer students. How is Princeton reaching these students?
Second, we think students with different experiences in different parts of the world, in different parts of our society, benefit the learning that happens on campus because of the perspectives that they bring. Third, we believe that our diversity generates a broader group of leaders who can have impact in a greater range of groups, communities, societies after they graduate.
PM: How has Princeton weathered the pandemic in terms of academics and the student experience? Did this experience influence your advice to 2022 graduates to be persistent?
SEPTEMBER 2022 PRINCETON MAGAZINE | 15 its 275th year, Princeton University has a lot to celebrate. As students return for the fall semester, two new residential colleges have opened — Yeh College and New College West — with the goal of increasing the number of undergraduates by about 10 percent. This past year ground was broken across Lake Carnegie for the Lake Campus Development, which will include graduate student housing, athletics, and recreational facilities. Add to the campus development an engineering and environmental studies complex, and a new art museum, anticipated to open in lateAt2024.the helm of all the activity is Christopher L. Eisgruber, a 1983 alumnus, who will continue in his role as the 20th president of the University for at least the next five years. On April 9, the board of trustees extended his presidency as the school looks toward the expansion of its undergraduate student body, increasing investments in emerging areas of science and innovation, gains in philanthropy, and the ambitious building program. Trustees cited "transformational gains" in student body diversity and philanthropic support, accomplishments that have enhanced the University's teaching and research, and historic campus expansion as reasons to extend Eisgruber'sEisgrubertenure.received his A.B. in physics from Princeton in 1983, graduating magna cum laude and Phi Beta Kappa. He then earned an M.Litt. in politics at the University of Oxford as a Rhodes Scholar, and a J.D. cum laude at the University of Chicago Law School, where he served as editor-in-chief of the law review. After clerking for U.S. Court of Appeals Judge Patrick Higginbotham and U.S. Supreme Court Justice John Paul Stevens, Eisgruber taught at New York University's School of Law for 11 years. Joining the Princeton University faculty in 2001 as the director of the Program in Law and Public Affairs, he served as the Laurance S. Rockefeller Professor of Public Affairs in the School of Public and International Affairs and the University Center for Human Values. He directed Princeton's Program in Law and Public Affairs from 2001 to 2004 before being named provost in 2004. He has served as president since JulyA2013.renowned constitutional scholar, Eisgruber has published numerous articles on constitutional issues and testified multiple times before legislative bodies on the issue of religious freedom. His books include Constitutional SelfGovernment (2001); Religious Freedom and the Constitution (with Lawrence Sager, 2007); and The Next Justice: Repairing the Supreme Court Appointments Process (2007). This past May he presided over Princeton's 275th commencement (and also its 273rd, due to the pandemic), and told graduates IN that "persistence" would be the quality that mattered most "across the many dimensions of achievement or talent … the ability and drive to keep going when things get hard." He praised students for overcoming "challenges that none of us could have imagined when you began your studies here." He said, "One way or another, we need to add back the chairs missing from graduation ceremonies around the country," referring to financial barriers or other challenges among students at Princeton and elsewhere. Marking the University's 275th anniversary, and going into his 10th year as its leader, Eisgruber has answered questions posed by Princeton Magazine. Here he explains what Princeton is doing to add the chairs.
PM: You have championed Princeton's commitment to service, and indeed we see many students volunteering and trying to make a difference. How do you maintain this tradition of service amidst all the other pressures and incentives that students face?
CE: In my view, one of the great things about this generation of students is that they have a real and genuine commitment to service that I think surpasses, for example, my own generation's commitment as we came through. People are
CE: The University has weathered the pandemic well, and we just came out of a tremendously strong year. It was spectacular to have people back on campus and together in person again. But of course, the pandemic was tough for all of us, including for our students who lost precious parts of their student experience. That really did influence my messages — both to the graduating Class of 2020, which we brought back this spring, and the graduating Class of 2022. I talked to 2020 about their connection to Princeton — what I call their "entanglement" with Princeton — and what it meant to simultaneously be a Princeton student and not be at Princeton. And I talked to 2022 about persistence and perseverance, how important those are in life, and how much the graduates have demonstrated those traits.
"In my view, one of the great things about this generation of students is that they have a real and genuine commitment to service that I think surpasses, for example, my own generation's commitment as we came through."
PM: What has been the most difficult moment or experience for you in your presidency so far?
CE: I think communication is essential to any strong partnership and to a working community. One of the things I've really appreciated is that the town Council has welcomed me for a conversation every year of my presidency. As I've said to them, and they've said to me, we're not always going to agree, but it's important to have the channels of communication open. We're going to be able to find a lot of things — and I think we have found a lot of things both before the pandemic and during it — where we can cooperate with one another and become stronger together as a result. And I know that there are patches where we disagree. We had disagreements around Prospect Avenue. We found ways to work it out. I think that's the right way to go, and I think we've come through the pandemic in a situation where there's greater appreciation within the University and within the community for all that this partnership can do. I know that I heard that from local merchants in town as I was doing my own shopping after Reunions. People were talking to me about how glad they were to have all of that activity back.
PM: Princeton brings so much to the greater community. Last year there were some hard feelings over expansion on Prospect Avenue. How is Princeton looking to balance its own needs and being a good neighbor, especially with two new residential colleges and expansion across Lake Carnegie?
CE: I offer a few college-selection criteria in The Washington Post piece that I think people should pay attention to. One of them is graduation rate.
One place, by the way, that excels on all the criteria that I mentioned right here in Mercer County is The College of New Jersey. It is an underappreciated gem in American higher education.
16 | PRINCETON MAGAZINE SEPTEMBER 2022
Another is the extent to which students at a place are serious about studying and engagement, because that really matters to the quality of the education you get. Another is whether or not you've got faculty who are really engaged in teaching the courses. So those are all things that people ought to look at. The good news is that there are a lot of really terrific places where people can get a great college education.
From my standpoint, service is something that, among its other benefits and values, provides a way of dealing with the stresses and pressures that all of us face. Doing things that make a difference for other people in the world, that get you together with other people in ways that enable you to look beyond yourself, is one way of addressing the stress that comes from competition and other pressures. We see our students stepping up in that regard, and we're appreciative to be able to support them in that.
always fond of criticizing the young on the basis of their differences from other generations. This is a place where we ought to tip our caps to them because they really care, and they want to serve.
CE: Let me start by saying there are several candidates! It's been a challenging set of times. I would say the most difficult moment was March of 2020, when we had to send students home because of the pandemic. We made that decision — we pretty much had to make it — really early in the pandemic. When we started putting out communications encouraging students to stay at home, there had only been a handful of cases in the state of New Jersey. I remember walking out of my office on the 13th, the day when most of the students had to pack up and leave, and seeing them saying their goodbyes to one another and just wondering whether we had "Lori and I moved to Princeton before I was connected with the University. We moved down here for her job and because we thought this was a great place to live. And I feel that strongly."
I'm particularly pleased that many of them are interested in doing that in ways that are local to our community here in Princeton and across Mercer County.
PM: You wrote an op-ed in The Washington Post that was critical of rankings, yet Princeton participates. What is your advice for high school students and their families in this area?
And Lori (spouse Lori A. Martin) and I love to get out for live music and did a great trip down to Nashville earlier this year.
PM: A 1973 alumnus asks, "Amidst all the great educational institutions in the country, what makes Princeton 'the best old place of all?'" (From the school song, "Going Back to Old Nassau.")
CE: Lori and I moved to Princeton before I was connected with the University. We moved down here for her job and because we thought this was a great place to live. And I feel that strongly. This was the place that we raised our son. We loved the public schools, the community support, and the range of things that there were to do, both at the University and beyond it. Having been here as a student before, I think Princeton as a town keeps getting more and more vibrant. There are so many different places now to go out and find interesting food from different traditions in a way that wasn't true when I was a student here. I'd love to see the town continue to develop in terms of its cultural opportunities and the kind of entrepreneurship that goes on, and for it to continue to have the kinds of businesses that make it a nurturing home.
done the right thing. At that point, it was hard to tell where we were headed on this. Of course, there were a lot of hard moments that came afterwards, but that choice was incredibly difficult. It was incredibly difficult partly because the reason that any of us in Princeton's administration take our jobs is because we love the activity and the engagement that take place on this campus. So, the idea that you're going to say to students that you have to walk away from that — that was something that I had never imagined, I think none of us had ever imagined — that's the last thing you want to have to say.
CE: Well, I think for those of us who are part of this community and connected with it, it is because of the love that people feel for the place. It's that people care intensely. They disagree, but amidst all those disagreements they love the University, they remain connected to it, they want it to succeed, and they want the other people in it to succeed.
SEPTEMBER 2022 PRINCETON MAGAZINE | 17 520 Dublin Rd Perkasie PA 18944 215-249-0100 | www.pearlsbuck.org Experience Pearl S. Buck's inspiring story and legacy Nobel and Pulitzer Prize winning author of The Good Earth | Humanitarian | Activist Di Disc s ov overDeiscover The Pearl S. Buck THouse he Pearl S. Buck House National Historic Landmark NMuseum ational Historic Landmark Museum
CE: I read mysteries to relax, so right now I'm going through a couple of Mick Herron's series, reading from both Slough House spy novels and the Oxford mysteries, which I recommend to anyone. I mix that in with more serious stuff. The most interesting book of that kind I've read this year is by Michael Strevens, who is a philosopher of science. It's called The Knowledge Machine and it is a very ambitious book. And right now I'm reading Kevin Rudd's book, The Avoidable War , about U.S./China relations. To unwind, I cook. It was one of the good things that I picked up in the pandemic. I'm mainly cooking fish these days. I love to get out to baseball games when I can, although the Cubs are mainly depressing this year when I see them.
So, I think in a way it's "the best old place of all" because the love people feel for it. Although someone might think people love it because it's the best, paradoxically, it's the other way around — it's the best because people love it.
PM: Beyond your role as president of the University, how do you view this community as a resident? What are your aspirations for it?
PM: What is the lasting impact you hope your presidency will have on the University and community?
CE: What I think of is doing things that allow more students to have more impact on the world for the better in more ways. That's about increasing the number of students that we bring to Princeton, so expansion has been very important to me given the extraordinary benefit that we provide when we educate a student at Princeton and the high number of applicants we turn away. And it's also about diversifying the group of students we bring to Princeton, because I want students from more backgrounds. It's about adding new fields to what we do at Princeton by, for example, fortifying the School of Engineering, strengthening our art museum, adding American Studies, and making new investments in quantum science. And it's about inculcating an ethos of service that I think bridges the University and the community.
PM: Tell us something to help the community know you better. What are you reading? How do you unwind?
By Dr. Rosemarie Scolaro Moser and Dr. Bridget Mayer
Allow for user-friendly, non-stigmatized access to counseling, psychotherapy, group workshops, and training in mindfulness, meditation, and relaxation training for stress reduction. Help athletes take care of their bodies with monitoring for concussion and other injuries, proper pain management, and good nutrition. Provide academic supports and accommodations so that athletes can keep up with their academics in the face of athletic demands. Last, but not least, encourage their talents and interests in other areas of life so their self-worth is not solely defined by the sport. It's important to keep a diversified life portfolio.
For more information, visit sccnj.com and RSMPsychology.com.
BM: I really applaud those high-profile athletes, like Simone Biles, Michael Phelps, Lindsey Vonn, and Serena Williams, who are coming forward as advocates of emotional well-being for their fellow athletes. Now, we all need to step up to the plate and provide the supports they need.
RSM: I am gravely concerned that for too long we have overlooked the significant stressors and challenges affecting our athletes. Whether it's overspecialization at a very young age, the college athletic recruitment process, or pressure to excel at all costs, athletes can be vulnerable to worry, anxiety, and depression. Also, the stories of abuse, trauma, suicide, eating disorders, drug use, stigmatization, racism, and prejudice are heartbreaking. These are what Dr. William Parham, the first ever Director of Mental Health and Wellness of the National Basketball Players Association, calls "hidden tattoos." Many of us do not realize the enormity of the pressures of competition, the lack of privacy, the grueling practice and training schedules, the sleep deprivation, the isolation, the bullying, and the backroom politics that can target athletes whose passions and goals are at stake.
BM: The message here is that it is not just concussions that cause problems for athletes. Sports neuropsychologists help athletes identify and control the life factors that alter brain function and produce distress. In this way, athletes can improve overall performance and their physical and emotional well-being. I think the public is now becoming more aware of the stress on athletes to perform and compete.
CENTERPSYCHOLOGYRSMOFCOURTESYPHOTOS SPONSORED CONTENT Brain Health and Emotional Well-being in Athletes:
RSM: Here is my checklist of supports for athletes, and all of these items are equally important: Provide athletes with reasonable schedules that include plenty of sleep, regular down-time, and reduced pressure to perform. Provide mental health awareness training through webinars, podcasts, educational meetings, and printed materials.
RSM: Yes! And we need to remember that concussions are not the only things that can disturb your brain neurochemistry. There are other factors to consider like diet, stress, physical injury, hormonal changes, substance and alcohol use, disease, and especially poor sleep. Unfortunately, we are a sleep-deprived culture, and lack of sleep wreaks havoc on brain neurochemistry. Disturbing your brain neurochemistry can result in a variety of symptoms like fatigue, poor focus and attention, learning difficulties, depression, anxiety, and memory problems. These symptoms will affect not only athletic performance, but academics, job performance, and family and social relationships.
Dr. Rosemarie Scolaro Moser, PhD, ABN, ABPP directs the Sports Concussion Center of New Jersey (SCCNJ) and the RSM Psychology Center in Princeton, New Jersey. She is author of Ahead of the Game: The Parents' Guide to Youth Sports Concussion (Dartmouth Press).Dr.Bridget Mayer is a licensed psychologist, psychotherapist, and neuropsychologist who specializes in working with athletes at the SCCNJ and RSM Psychology Centers in Princeton.
18 | PRINCETON MAGAZINE SEPTEMBER 2022
BM: Keeping athletes' brains healthy is not an easy task, yet it's critical to emotional well-being. I try to explain that the brain is an extraordinary, complex organ comprised of billions of nerve cells called neurons. These nerve cells connect to send electrochemical messages throughout the nervous system. Basically, the brain is the master controller of everything your body does and feels: your sensations, movements, thoughts, behaviors, and emotions. When your brain neurochemistry gets rattled, all kinds of quirky symptoms can occur: physical, cognitive, behavioral, and emotional.
A Sports Neuropsychology Conversation
Dr. Bridget Mayer (BM): Congratulations on becoming elected as president of the Sports Neuropsychology Society! I suspect some readers of Princeton Magazine have never heard of sports neuropsychology.
Dr. Rosemarie Scolaro Moser (RSM): Thank you and I don't doubt you are right. Sports neuropsychology is a specialized field of health care that focuses on the brain health and emotional wellbeing of athletes of all ages and of all skill levels, whether pee wee, travel, community, high school, college, or pro sports. Sports neuropsychologists helped launch the first programs for concussion testing, identification, treatment, and research in professional athletes back in the 1990s. Soon after, we brought those programs to youth and amateur sports. But we are not only experts in concussion management and brain injury. We are focused on keeping athletes' brains healthy and promoting emotional well-being.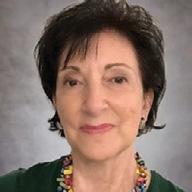 Pr inceton FOUNDATIONCOMMUAreaNITY years Thriving philanthropy, Thriving communities When you open a charitable fund with us, you get an immediate tax benefit and can support your favorite nonprofits now and in the future. Need help with your giving? Call Michael Nuno CAP ®, Senior Director of Philanthropy for a complimentary philanthropic consultation. www.pacf.org/funds • 609.219.1800 x130 Make the most of your charitable giving. One of America's 10 Best Community Foundations, as named by Charity Navigator
20 | PRINCETON MAGAZINE SEPTEMBER 2022 How are you shaping your legacy? Confi dently pursue your goals Whether you want to leave more to your family, do more for a cause you believe in or simply enjoy more of the good life, our experienced investment and wealth management professionals help you clearly define your vision. Personalized solutions, proactive advice Our team of trusted advisors live and work in your community and welcome the opportunity to have a conversation about your wealth objectives. To begin your goals-based wealth plan discussion, please contact: Beth Walsh 609.430.3124 Or visit ©glenmede.com/princeton-learnmore2022Glenmede.Allrightsreserved.
Serving Central NJ and Bucks County, PA Looking for a yard that complements your beautiful home? Call Cedar Creek Landscapes of Pennington, NJ at 609-403-6270 www.cedarcreeklandscapes.comtoday. CUSTOM POOLS • HARDSCAPING OUTDOOR LIVING • LANDSCAPING COMMERCIAL SNOW REMOVAL Serving Central NJ and Bucks County, PA Looking for a yard that complements your beautiful home? Call Cedar Creek Landscapes of Pennington, NJ at 609-403-6270 www.cedarcreeklandscapes.comtoday. CUSTOM POOLS • HARDSCAPING OUTDOOR LIVING • LANDSCAPING COMMERCIAL SNOW REMOVAL HARDSCAPING • LANDSCAPING CUSTOM POOLS • OUTDOOR LIVING • MASONRY
JEFFREY E. TRYON ew Jersey is lucky enough to experience four distinct seasons that dramatically change the color, feel, and functionality of one's own backyard. The landscape architects, gardeners, and designers interviewed here are the perfect professionals to call upon when your goal is to enhance and better enjoy your outdoor living space. From incorporating wildlife and water features to elaborate hardscape designs and tree planting, these experts are all highly qualified to help your garden dreams become a reality. In addition, enhancing one's outdoor living areas not only improves the look of the home, it has also been shown to increase property value, making it a savvy financial investment.
22 | PRINCETON MAGAZINE SEPTEMBER 2022
LIVINGOUTDOOREMBRACING
PHOTOGRAPHYSMITHBY
N
MEET LOCAL LANDSCAPE AND GARDEN DESIGN EXPERTS BY TAYLOR
When working with a particular client, where do you draw inspiration from?
I was magically inspired by my first visit to Longwood and, after taking classes in design and horticulture, I spent several glorious years "playing" in my own garden. After moving to the Princeton area, I continued my education and became a Master Gardener. After a stint at Kales and a wonderful opportunity with one of the top designers in the region, I listened to the advice of my husband (and future business partner) and created Ronni Hock Garden & Landscape in 2004.
Randy tells our clients, "There are three absolutes in life — death, taxes, and construction delays. It's our goal to eliminate the third. Once we start a project, we finish. The only real variables are the weather and supply chain issues." I think our clientele appreciates our honesty and approach.
How did your interest in garden and landscape design begin?
I draw inspiration from their imagination as well as personality to create a collective vision. Our initial meeting is the key. I focus as much on their taste, background, and lifestyle as I do on the actual space. My questions tend to evolve around "Who are you and what do you really like?" Since I have a strong passion for creating unique and inspirational gardens as the focal point of each project, I seek to balance what color, texture , and variety of plant material they prefer with what I think works best. Regardless of the number of walls, pathways, water features, or outdoor structures I include in a design, I find the best balance of hardscaping and landscaping comes from a garden-centric approach.
Name some of the awards and accolades that your business has received.
My passion for Mother Nature goes back to my childhood in Ohio. I grew up a tomboy with a penchant for climbing trees, running through the fields, and rarely, if ever, coming home neat and clean. In the mid-'90s, we moved outside of Philadelphia — a few miles from Longwood Gardens.
There's no question that the Junior League of Princeton Showhouse & Gardens played an important role in the launch and development of our business. We were selected and featured in each event from 2006-2012.
We were also fortunate to be included in an article in Princeton Magazine in 2008 that gave us a great deal of visibility. We've also been featured in articles in Design NJ, NJ House & Home, Great Backyards, and Town Topics . We have been "Best Of Houzz" for Design & Service 10 times over the past decade. We've been awarded "Best of NJ House & Home" seven times for design, landscaping, and hardscaping. In 2021, the readers of Town Topics honored us with "Best Landscape Designer." Personally, I'm most delighted with the feeling I get when a client gives me a great review or a strong recommendation to a friend.
What are some important factors for clients to consider when envisioning their ideal landscape and garden environment? Find the right designer for you . Someone you can trust to create a space that captures what truly inspires you. Do your homework. Google. Scour Pinterest. Explore Houzz. Your suggestions will inspire the designer and shape the design. Take your time and remember — it doesn't cost a fortune to find happiness.
PLOHNR.CHARLESBYPHOTO
SEPTEMBER 2022 PRINCETON MAGAZINE | 23 RONNI HOCK, FOUNDER OF RONNI HOCK GARDEN & LANDSCAPE
Describe the stages of each project, from design to installation. We have a very particular process that's been developed over the past 18 years. My husband, Randy, believes that the initial call with a client is critical to setting the stage for a successful project. He spells out our entire approach — from the initial meeting to final installation as well as our availability and hypothetical timetable — to see if the prospective client is a "good fit" for RHG&L. They get a tsunami of information before we even meet. He even refers them to online resources like Houzz, Princeton Online or our website for additional insight. From our perspective — the more you know about us, the easier it is to make the best-informed decision. At the first meeting, we walk and talk the project, take photographs and give the prospective client a feel for who we are and, most importantly, who I am. In essence, I am the owner, Master Gardener, designer, and project manager. I'm involved with every phase of development from design to installation and the only person they will deal with! That means the chemistry has to be right for the client. Once I get a budgetary range at the first meeting, I take the appropriate time to do a series of rough sketches (to the client's budgetary range, not mine) and schedule a second meeting. If the client's impressed and seeks to engage our services, we take a retainer (applied to the overall cost) and I go to work on the actual design. This always involves a great deal of give and take with the client (as well as design revisions) but once the Master Design is complete and approved, we take a deposit and schedule the work.
BRUCE GANGAWER, PAXSON HILL FARM NURSERY & GARDENS Describe your design background and the history of Paxson Hill Farm Nursery & Gardens. I acquired Paxson Hill Farm in 1997. I always had an interest in design and nature, spending time out in the garden with my grandma as a kid. Later, I earned degrees first in architecture, then landscape architecture, and finally ornamental horticulture. This array of different studies shaped me to have a unique and well-balanced perspective on design — particularly landscape design. Further pursuing my passion for landscape design, I spent time traveling Europe, having extended stays in Paris and London. My time living in Europe had a strong influence on my life and design style, taking inspiration from the abundance of world-class gardens around me. After moving back to the U.S., I started my business designing and installing residential landscapes in the New Hope, Pa., area. My longterm passion project, the gardens at Paxson Hill Farm, reflects how my work has developed over a greatPaxsoncareer.Hill Farm is located on Paxson Hill, once owned by the Paxson Family dating back to the late 1600s. The property stayed in the Paxson family until the 1960s, where it stayed as open farm land until I acquired the property. The property was used to grow produce, including a small apple orchard, which was then brought to and sold in Philadelphia and New York City. There are still a few of the original orchard trees on the property. The property has been used for producing crops and keeping animals in its earlier days and even had an air strip for small planes before I purchased it. The gardens at Paxson Hill Farm have been an ever-expanding passion project. Starting with just one small garden now known as the shade garden, the variety of gardens has now expanded to fill up practically every inch of space available. Apart from the gardens, the nursery and greenhouse has grown significantly as well. Many animals have lived on the property, including donkeys, sheep, chickens, peacocks, swans, ducks, pheasants, emus, dogs, cats, and geese! Today, Paxson Hill farm serves the community as a little piece of magic and peace for the community.
24 | PRINCETON MAGAZINE SEPTEMBER 2022
How do you work with a client to make their backyard vision a reality? Apart from what we do on the property, we also do plenty of projects for clients. I, along with the associate designer, Evan Gregg, will get in contact with clients typically by email or phone calls to get an understanding of the scope of work and the client's desires. We will then go look at the prospective site to consult in more detail with the client and get measurements to make a layout for design. There is typically a back and forth between myself and the client to
get the best possible design for the space. We will then create a plan for the client and when they are satisfied, we source plants from local wholesale nurseries and our own nursery. If the design involves hardscape we will also source those materials from local suppliers, though the focus of most of our work is on planting.
SEPTEMBER 2022 PRINCETON MAGAZINE | 25
Paxson Hill Farm offers a wide variety of design and build services. The bulk of our work is focused on planting, or softscapes, since this is our passion. This includes expert plant selection in unique and inspiring designs. Ultimately, each client's design is custom to fit the needs of the space, the desires of the client, and our style. Most clients want to work with us because they are looking for some aspect of our lush gardens in their residence. Our hardworking crew can build and install most residential projects that a client might be interested in. We can build hardscapes, like patios or seating walls, which usually complement or work in tandem with a beautiful planting design. Why is year-round garden maintenance so important?
What specific design services does Paxson Hill offer?
Having our own nursery can be extremely helpful and makes the design process more efficient. With the large selection of plants available in our nursery, suggesting plants to clients becomes easier. It can also speed up the process for selecting plants for a design — we can walk around the nursery to spark ideas. We do source a lot of plants from other local wholesale nurseries as well if we do not have them ourselves, but it is an advantage to have our own nursery to select from as well.
Year-round maintenance is good for multiple reasons. Maintenance is good for Paxson Hill Farm as a business because it gives consistent work and allows us to build relationships with clients over time. A client whose landscape we maintain may decide they want to renovate a certain part of their landscape one year, which gives us a larger project to work on. Apart from a business perspective, landscape maintenance is important for people's homes because it keeps your plants healthy by ridding them of diseases and pests and saves you time and money by preventing irreparable damage. What are the benefits of having a nursery on-site when meeting with prospective clients?
26 | PRINCETON MAGAZINE SEPTEMBER 2022
Describe your personal and professional background in landscape design and architecture and how this relates to your current teaching position at Rutgers University.
I increasingly see landscape architecture in terms of people as well as gardens and landscapes. The line between garden and landscape blurs when you think about how intertwined we are with the landscape — even ones that we call natural. We have an impact on the environment, and it also shapes what we do. The urban ag garden at Rutgers is a place where we appreciate the plants, but the garden is also about community — designed by four students and built by many landscape architecture students who learned about wood construction and figured out how to make construction details work. In conjunction with Grounds, the garden was installed the summer of 2020 — during the COVID shutdown. It was something tangible and positive that happened when we went "on pause."
URBAN AG GARDEN AT RUTGERS
This past year, with students back on campus, Dean Sharice Richardson has stewarded the garden, planting different seasonal crops and wateringwatering-watering during the heat wave. Under her care, the garden has aligned itself with EOF (Equal Opportunity Fund) students at the School of Environmental and Biological Sciences. Housed in the building next to the garden, EOF cultivates student capacity to overcome historic socioeconomic factors and produce first generation leaders in areas of food, nutrition, and health, as well as climate and energy. So, you can see how even a small garden is the result of collaborative effort and supports interaction between people and other people as well as between people and plants! Collaboration is a teaching theme, too. When I teach Planting Design, students produce garden designs, and the class installs them. A graduate student, Kelley Forsyth, who now works for Jersey Cares and Branch Brook Park Alliance in Newark, developed an initial exercise where students are introduced to perennials and vegetables with consideration for color, edibility, seasonality, pollinator support, height, and texture. Students make a scale model including the plants and they include a person. The course finishes with a garden that they design and then the class plants the garden. The team of about 20 students produces a large garden by working together for a few class periods to plant, mulch, and water in the new garden. The year we were online we all met in person on campus to plant a large raingarden. In prior years we planted a pollinator garden that specifically attracts particular native bee species that are dependent on certain native plants, a culinary herb garden, and a meadow border garden
HOLLY GRACE NELSON, RUTGERS OFASSOCIATEPROGRAMLANDSCAPEUNIVERSITYARCHITECTUREDIRECTORANDPROFESSORPRACTICE
That's an interesting question! Residential landscapes can contribute a lot to wildlife habitat, especially when you think about them collectively — a neighborhood or a town of yards that support wildlife — instead of thinking of it as just one backyard. However, while wildlife appeals to most people initially, sometimes people balk when they need to clean up bird poop on their patio because of the birds singing in their trees! Or the pollinator plants that attract bees — that might sting you. And if the wildlife is deer, that can mean a very limited plant palette unless you can keep them away from your plantings. Yet there are many beautiful examples of gardens that support wildlife — create habitat and refuge for pollinators, birds, and other animals — even frog gardens! What awards have you received and which projects are you most proud of? I was very excited to present the student garden projects as laboratories for climate citizenship at Rutgers' "Mobilizing the University for Climate Transformation." I've won several ASLA (American Society of Landscape Architects) awards, all of them for projects in the Princeton area. 2022
Student project: Lady Bug Hotel by Asia Wright. Assistant Dean Sharice Richardson.
SEPTEMBER
PRINCETON MAGAZINE | 27
LANDSCAPE LEGEND A. Native Bluestone Entry Walls B. Forsythia C. Columnar Native Pin Oaks D. Orchard E. Vegetable Garden F. Bluestone Patio G. Front Yard Meadow H. Selectively Mown Lawn I. Ornamental and Native Cultivar Grasses J. Lilac Patch K. Native Redbud Understory Trees L. Riverjack Rain Garden Level Spreader M. Red Maple Grove in Wet Forest N. Ferns, Chelone, Bottlebrush Buckeye, Native Sumac O. Perennials P. Woods Q. Sumac and Swamp Milkweed R. Terrace S. Dogwood "Appalachian Spring" along conservation forest T. Concrete Patio U. Pollinator Gardens V. Red Twig Dogwood Thicket
The Honore residence.
From left are Edrice Robinson-Wyatt, Sharice Richardson, Santiago Mesa Botero, Joshua Cortes-Salazar, Amanda Bachan, and Holly Grace Nelson.
along a campus entrance. This past spring, we had a very interesting project spearheaded by Dr. Anita Bakshi (Landscape Architecture) and Dr. Jameson Sweet (American Studies) to develop concept ideas for an Acknowledgement Garden celebrating the Lenape and Ramapo. Much of the students' plant research was derived from conversations with people who carry ethnobotanical traditions forward. These consultations inspired undergraduate research projects concerning using indigenous land management practices for fire control. In what ways do you view landscape design as a collaborative effort?
EOF Counselor Damarys Romero. Senior EOF Counselor Edrice Robinson-Wyatt.
My favorite projects are ones where people steward their garden and continue to develop it along the theme of sustainability (which includes social sustainability). The Honore residence is a good example where Bo and Andrea continue to transform a large lawn into different no-mow gardens in both the sun and the shade, gathering native seeds on long walks, adding native perennials, and even building the woodland path. They love to entertain, so they share this landscape with other people and organizations. Name some of the institutional projects you have worked on. I'm very proud of the Tenacre Landscape Masterplan that included gardens for people as well as reforested areas and a meadow to replace a big lawn. Gardens carry the different landscape plant palettes into various designed spaces for people. They build upon earlier sustainable landscapes (a wet meadow detention basin, solar array), adding rain gardens and diverse ecotypes (meadow, forest, etc.). The town called their masterplan an exemplar for sustainability. When designing a residential landscape, what role does natural wildlife play?
28 | PRINCETON MAGAZINE SEPTEMBER 2022
with just one contractor to get the entire project built and managed by one company. What steps are involved when meeting with a client for the first time?
Name some recent trends in exterior design landscapes. Generally speaking, in this area, full outdoor living spaces are in huge demand. This includes pools, spas, large natural stone patios, natural stone seating and retaining walls, outdoor kitchens, bars, fireplaces, and roof structures.
BRIAN KNISELY, FOUNDER OF CEDAR CREEK LANDSCAPES
The initial phone call or communication is made and Samantha schedules an appointment for me to meet with the client. Upon our meeting we determine the size and scale of the projects. After that point it will be determined whether I can design the project myself or I will be passing it on to my landscape architect who usually handles the large-scale jobs for complete landscape design and pools. After designs are done the project will be estimated and budgets will be put in place and agreed upon.
Describe the history of Cedar Creek Landscapes. Specifically, when was the business started and how has it evolved over the years? I started the business in the summer of 2013 after working for several different large and small companies within the landscape industry since I was 18 years old, giving me 28 years in thisIindustry.startedoff physically working in production then moving into management positions in the field. Then I moved to sales and before starting my own company. I was a general manager and head of sales at a large company. My business started off with a variety of services such as commercial and residential lawn maintenance contracts, landscape and hardscape design and installation, and commercial snow removal. After noticing a void in the masonry industry and having very capable personnel, I thought it would be an easy transition to take my maintenance staff and transfer them into masonry. Four years ago during this transition I was able to come to an agreement with a longtime friend, Rob Cortina, who is a master mason taught by his father who was also a master mason and owned a local high-end masonry business in this area. Rob Cortina has been crucial in the expansion of the construction and masonry end of the business. Also, my wife, Samantha Harley, has been with the business from the start. She began handling the office duties on a part-time basis while also working another job. Over the years there has been more of a need for her time, so now she works full time for Cedar Creek. Her presence in the office is beneficial to clients, ensuring quick responsiveness and communication.Inrecentyears, because of the demand in pool installation, we have started a custom pool division that has been a good fit for the business because a large custom pool job involves all of the other services that we provide. We can offer our clients an all-in-one package. The clients really seem to prefer this model so they can deal
SEPTEMBER 2022 PRINCETON MAGAZINE | 29
Give some examples of Cedar Creek's hardscape design services. The majority of hardscapes that we design are done with simple sketches and "idea boards" given by the customer and selections made from looking at our large portfolio of past jobs. We post on social media often, and this is a great tool for customers to be able to select what they like. We also do work for several high-end large contractors in the Pennington, Hopewell, and Princeton area and work off of their designs supplied by their architects. Talk about the personal benefits of investing in landscaping and how it can increase the value of your home. For the past 20 years outdoor living has generally grown in demand. Since the COVID-19 pandemic the demand has skyrocketed. With so many people spending more time at home the interest in improving their outdoor space has become a priority. With people being able to work from their patio, have meals on their patio, it has become an addition to the house.
30 | PRINCETON MAGAZINE SEPTEMBER 2022 CHERRY GROVE FARM Award Winning Farmstead Cheeses, Pastured Meats, Eggs, Soups & Sauces. Farm Store Open Daily 10am - 5pm 3200 Lawrenceville Road, Lawrenceville, NJ 609-219-005308648 Learn to Make Your Own Cheese Check our web site for cheese making classes, farm tours, hay rides & many other workshops & events. cherrygrovefarm.com et u s s urround y our h ome w ith b eauty a nd b alanceL Distinctive Landscaping n Exceptional Hardscaping n Inspirational Gardens Featured in the Junior League of Princeton Showhouse & Gardens from 2006-2012 ronnisgarden.com n 609-844-0066 FALL FESTIVAL Somerset , NJ FALL FESTIVAL FALL FESTIVAL Somerset , NJ 08873 Upcoming Events Fall Festival SNYDERS-FARM.COM/FALL-FESTIVAL/ Corn Maze and Horror Movie SNYDERS-FARM.COM/MOVIE-NIGHTS/
PURE LUXURY. PURE RELAXATION. STONE HARBOR'S ONLY LUXURY BOUTIQUE HOTEL AND SPA 609.368.0100 | reedsatshelterhaven.com | A REFINED HOSPITALITY PROPERTY
355 Route 601, Belle Mead, NJ 08502 Phone: 908-281-6600 Fax: 908-281-9672 NJNLA • CNLP • ICPI • TECHO PRO • BBB ACCREDITED www.sunsetcreationsinc.com 355 Route 601, Belle Mead, NJ 08502 Phone: 908-281-6600 Fax: 908-281-9672 NJNLA • CNLP • ICPI • TECHO PRO • BBB ACCREDITED www.sunsetcreationsinc.comNJNLA • CNLP • ICPI • TECHO PRO • BBB ACCREDITED www.sunsetcreationsinc.com Hardscape Patios • Terraces Driveways Landscape Outdoor Living Spaces • Landscape Lighting Maintenance
YOUR FANTASYTRAVELAWAITS NEW HOPE'S ALL-NEW LUXURY LIFESTYLE HOTEL 215-682-2022 | riverhousenewhope.com | A REFINED HOSPITALITY PROPERTY
PLOHNR.CHARLESBYPHOTO
FALLFARMONTHE
W SEPTEMBER 2022 PRINCETON MAGAZINE | 35 of cornfields. Along the way, they discover clues to help them answer questions posed on a game board. Overseeing it all is a maze master in a tower, who sends out rescuers to help those who can't find their way out. Each maze has a theme which, if viewed from above, forms a giant picture. This year's version takes its inspiration from a vintage carousel that is currently being restored at the farm.
"The guy who operates the engine we use to thresh wheat had a merry-go-round from the 1930s in his barn. It used to be part of a traveling amusement park," says Pete Watson, Howell Farm's director since 1984. "He gave it to us. We are restoring it to tell the story of traveling amusement places in Mercer County, and the part they played in local fairs."
We said 'Yes,' and he showed us how to do it. The first one was The Amazing Barn-Raising Maze, which was a cornfield that was a picture of a barn. The money it raised paid for our horse barn."
"A farm has always been a great place for exploring."Nearlyfive decades later, Howell Living History Farm is all that, and more. The benefactor, who donated the farm in memory of her husband, would undoubtedly be pleased to see visitors, especially young ones, not just observing the plowing, planting, and harvesting of the hay, wheat, rye, clover, corn, and potatoes grown in the fields — but taking an active role in the process. The original tract of donated farmland is now a 267-acre historical park that attracts more than 55,000 visitors a year, and some 10,000 school children. One aspect of the farm's operations that Howell is unlikely to have imagined is the corn maze, an innovation that has become one of its most popular fall attractions. For the past 25 years, visitors have been challenged to make their way through the maze's two miles of corn stalk-shrouded pathways, carved into four acres
Watson and his colleagues thought they would continue creating corn mazes for three years. But the idea was a hit with the public — and a lucrative one. The maze became a muchanticipated, annual attraction that has raised more than $350,000 since it opened.
The process of turning the cornfield into a maze with a carousel design began when the corn was planted at the end of June. It was cut the second week of July. All will be ready for the opening on September 17 (the maze remains open on weekends through November 5).
Maze-making at Howell Farm dates from a day in 1997 when Don Franz, a Walt Disney Company musician/producer and corn maze inventor, happened to be driving by. Franz had started the American Maze Company four years earlier. The company has since built hundreds of mazes."He was driving from New York City, where he was getting ready to open The Lion King on Broadway, to Hershey, Pa., and he happened to see our sign," Watson recalls. "He stopped in and said, 'What are you?' We told him the whole story of this place. And he said, 'Wouldn't you like some cash flow to help with your projects?'
FARMHOWELLOFCOURTESYPHOTOS
"People really loved it that first year," Watson says. "So the next year, we decided to pick another thing we wanted to restore, and make that the focus. In the ensuing years, we hen Inez Howell donated her Hopewell Township farm to Mercer County in 1974, she requested that its 126 acres be used to teach future generations about early 19th century rural life. "Milking a cow, gathering eggs in a homemade basket, helping to shear sheep, carding wool, spinning and weaving," she wrote in her letter to the county.
Children who visit the farm are nearly always drawn to the animals who live there. "One thing they really love is to be invited into the henhouse and collect eggs," says Watson. "During the last couple of years, there was an additional lesson, which was that all those eggs were going to be given to food pantries and food banks where they
did the windmill, the ice house, and the school house."After a decade, the staff had run out of restoration projects to depict. It was decided to switch the focus to programs being offered at the farm."It became a matter of creating images that showed some of the programs and things we do," says Watson. "Our Farmer in the Dell maze won an award in 2019. We chose different themes each year. It was always fun to figure out what it would be, and create a game board that told a story linking the maze to the farm. We always try to have that
36 | PRINCETON MAGAZINE SEPTEMBER 2022 FARMHOWELLOFCOURTESYPHOTOS
saysandtheircountyfarmersawasdifferentpast.whowasbeginning.CommissionMercerwasLivingvisionconnection."InezHowell'sofHowellHistoryFarmembracedbytheCountyParkfromtheAndtherehelpfrompeoplehadfarmedinthe"Whatwasaboutthisthatitcamewithwholecommunityofwhogavethewhatwasleftoffarmequipmenttheirmemories,"Watson."They really wanted us to learn how they farmed. The result was that instead of doing what most people would do, which was to restore all the buildings first and then create programs, what we did was start farming. We discovered that having done that — almost accidentally — we created the foundation for programs that would be very different from if we were just demonstrating. We were really farming on a scale similar to what people did a century-plus or so ago. "The place smacked of reality. There was manure everywhere. There were crops halfharvested. We treated visitors as neighbors who happened by, and recruited them to help us with whatever we were doing. So we've captured a bit of the spirit that, in the past, made real communities work."
Nearly four decades in, almost all the staff from Howell Farm's beginnings are still employed at the site. "It has grown in such an interesting and organic way," says Watson. "It has kept all of us so engaged and fascinated that almost all of us have made careers out of it. It has grown in ways that have challenged us to find new and additional ways to let visitors help with farming operations." When the farm needed a barn in 2005, children and families assisted with the task. "We saved a Mercer County barn in the process," says Watson. "All the pegs that hold that thing together were made by school kids, using old tools. They signed the pegs and drove them in. Brian Hughes [Mercer County Executive] was there to hand out certificates to all 300 of them, saying that they helped save a Mercer County barn. So we began to think of as many ways as possible to have families help us. It was the M.O. then, and it still is."
SEPTEMBER 2022 PRINCETON MAGAZINE | 37 FARMHOWELLOFCOURTESYPHOTOPLOHNR.CHARLESBYPHOTO
38 | PRINCETON MAGAZINE SEPTEMBER 2022 could be shared. After all, that's what farmers have always done. And the kids loved the fact that they were helping with that." During the past two years of COVID-19, visitors anxious for outdoor activities helped pick the corn in the farm's 3.5-acre field. It was the first time the field was picked in its entirety. "People who helped were so intrigued by the idea that all of the corn would be processed for local food pantries, because flour and grain products were hard to get during the pandemic," Watson says. While the farm is active yearround, fall is an especially vibrant season. Visitors are encouraged to join in everything from cider making to manure spreading. They can help plant wheat, cut firewood, make sausage and bacon, or compete in apple-peeling contests. "Having a chance to experience a little bit about our past, and think about the value it holds for the present and future, is a rare opportunity," says Watson. "The farm is here in perpetuity. People learn how crops and animals are raised, and they get to actually help with the process. I sometimes read Inez Howell's letter, just to remind myself. She remembered what it was like to reach under a hen and get a warm egg. She remembered the feeling of walking through a field. She wanted people to have those experiences, and so do we."
FARMHOWELLOFCOURTESYPHOTO
K&S Farms Sunshine Acres , 831 Perrineville Road, East Windsor. Pumpkin picking, nighttime hayrides, fall decorations, and a Field of Terror haunted attraction (for adults). Visit farmfun.com. Lee Turkey Farm, 201 Hickory Corner Road, East Windsor. The farm has a Pick Your Own Club to pick pumpkins in the fall, and fruits and vegetables in spring and summer. Visit leeturkeyfarm.com. Shady Brook Farm , 931 Stony Hill Road, Yardley, Pa. Pick your own pumpkins, apples, and sunflowers. There are wagon rides, children's activities, a Halloween light show, and more. Visit shadybrookfarm.com.
PLOHNR.CHARLESBYPHOTO
For more information about Howell Living History Farm, its corn maze, and other activities, visit howellfarm.org. Other area farms and centers for fall activities include: Terhune Orchards , 330 Cold Soil Road, Princeton. Pick your own pumpkins and gourds at Terhune's pumpkin patch starting the third weekend in September. The farm also has a corn maze, apple picking, pumpkin painting, and much more. Visit terhuneorchards.com.
Ingredients: 1 2- to-3-pound sugar pumpkin 8 ounces dried chorizo, diced 1 jalapeno pepper (remove seeds for less heat), chopped
Frosting: (Makes about 1 cup) 1/3 cup butter ½ cup firmly packed brown sugar Dash salt 3 teaspoons milk 1-1/2 cups sifted confectioners' sugar (about)
Pumpkin Queso Fundido (dip)
Chopped fresh cilantro, for topping Tortilla chips, for serving
1/2 teaspoon ground cumin 1/4 teaspoon cayenne pepper 3 tablespoons all-purpose flour 1 1/2 cups low-sodium chicken broth 2 cups shredded mozzarella or Oaxaca cheese
Fresh Apple Cake (Bakery Lane Soup Bowl Cookbook, 1976) (Makes a 9x13-inch cake)
1 cup shredded Monterey Jack cheese
Melt butter in small saucepan. Add brown sugar and salt. Stir over medium heat until sugar melts. Add milk and bring to a boil. Pour into mixing bowl and cool 10 minutes. Add confectioners' sugar and vanilla. Beat to spreading consistency, adding additional confectioners' sugar if necessary. Spread on Apple Cake. 1 4-ounce can chopped green chiles
Preheat the oven to 375 degrees F. Slice off the top 1 1/2 inches of the pumpkin and discard. Scoop out the seeds and stringy pulp. Heat the chorizo in a medium pot over mediumhigh heat until the fat begins to render, about 5 minutes. Add the jalapeno, green chilis, cumin, and cayenne and cook, stirring, until the jalapeno softens, about 2 minutes. Stir in the flour and cook, stirring, until the flour is slightly toasted, about 2 minutes. Add the chicken broth and bring to a boil. Reduce the heat to medium and stir in the cheeses. Cook, stirring occasionally, until the cheese melts and the mixture is creamy, about 3 more minutes. Place the pumpkin in a small baking dish and fill the pumpkin with the cheese mixture. Add 1 inch of boiling water to the baking dish. Cover loosely with foil and bake until the pumpkin is tender, about 1 hour, 20 Removeminutes. the foil and continue baking until the cheese is golden and bubbly, 20 to 25 more minutes. Let cool 5 to 10 minutes. Sprinkle with cilantro and serve with tortilla chips.
TRYONE.JEFFREYBYPHOTO
Ingredients: 2-1/3 cups flour 2 cups sugar 2 teaspoons baking soda ¾ teaspoon salt 1 teaspoon cinnamon ¼ teaspoon each: cloves and nutmeg 4 cups chopped, peeled apples ½ cup soft butter ½ cup chopped walnuts 2 Carameleggs frosting Combine flour, sugar, soda, salt, and spices in large mixing bowl. Mix until well blended, 3 to 4 Addminutes.apples, butter, nuts, and eggs. Beat at medium speed until well blended. Pour into a greased and floured 9x13-inch pan. Bake in preheated 325 degree F oven 45 minutes, or until cake springs back when touched. Cool completely on wire rack. Frost in pan with caramel frosting.
SHUTTERSTOCK.COM
¼ teaspoon vanilla
Interview with Julia Breen Wall, Stuart Country Day School's Eighth Head of School Taylor Smith
When you think of the pillars of a Stuart education, what terms or ideas come to mind?
In what ways does faculty excellence play a role in creating a positive environment for young women to learn and grow?
In my mind, a true mark of faculty excellence is a deep and demonstrated commitment to professional development. We live in a rapidly changing world, and our investment in curricular and program innovation is fueled by significant investment in our faculty's continued education. This ensures that the entire school community is continuously learning. I can't think of a better way to model learning and leadership for our students than a teacher learning and adapting alongside their students, even (and especially!) when it feels risky, uncharted, and difficult.
40 | PRINCETON MAGAZINE SEPTEMBER 2022
By
I have lived and breathed students, schools, and school leadership my whole life. As the daughter of two school principals, our family's social life was going to school games, plays, and community events. I have always felt at home in the adaptive rhythm and joyful energy of a school; there is so much magic that is created within its walls. It is a breathing organism in every sense of the word.
The faculty of a school are its heart center. The research is clear: students who feel connected to their teachers are more likely to be engaged. Now, this requires a teacher to know each student, and to identify her own personal gifts and talents. One of the things that most excites me about leading Stuart's faculty is that our small size allows time and space to know every girl and to support her journey. In getting to know our faculty, this aspect is one of their favorite qualities of working here.
Discuss your own background and beliefs in the benefits of an all-girls education. How has this impacted your personal and professional career?
Girls' schools have an incredible opportunity to create a more robust and interconnected network of support for their fellow women. Females are typically natural community builders and connectors and understand their call to serve and support the women who are coming up behind them. As our graduates find themselves in positions of influence in their careers and communities, it is part of the girls' school sensibility to find ways to mentor and support the next generation of female leadership.
HEARTSACREDTHEOFSCHOOLDAYCOUNTRYSTUARTOFCOURTESYPHOTOS
Our school is part of the broader Sacred Heart international school network, which includes hundreds of schools all over the world. Sacred Heart schools were founded by Madeleine Sophie Barat in the late 1700s after the French Revolution who believed that educating women, in particular, would be the key to rebuilding, renewing, and transforming society. A bold concept back then and one that remains a pillar in our mission to prepare young women for lives of exceptional leadership and service. As I learn more about the rich history of Stuart and its founders, I am drawn to the common language of "genuine, intellectual virtue" and "a dedicated heart." I was moved by a parent who said that in Stuart, she found "a place where [her] children would be loved and would love in return." It is those pillars — of intellectual pursuit, of passionate purpose, and of love — that seem to have imprinted most deeply with our alumnae over our 60 years.
Explain how an all-female, faith-based education can also be extremely diverse and inclusive in terms of culture, beliefs, and personalities. Though it might surprise many who are not familiar with Stuart, its community represents a diverse population of students (racially, ethnically, geographically, and religiously). The Sacred Heart Goal of "educating students to personal growth in an atmosphere of wise freedom" requires our community to seek diverse perspectives within a diverse community so we can challenge our assumptions and stretch our thinking. We are, by design, dedicated to girls; we are also dedicated to walking alongside each of our students in their journey of intellectual, spiritual, and personal discovery and reflection. By doing so, we strive to create a culture where every student feels eager to bring their full self to school every day, and feels equally as eager to celebrate the full selves of each of her classmates.
I have learned from Stuart alumnae that it is an unwritten code that you always interview a Stuart grad when given the opportunity, and I love that! But more importantly, I have also learned that Stuart alumnae show up for each other in all areas as they navigate life. Lifelong friendships are built during their years at school.
I came to first understand the mission of girls' education through the lens of my teaching experience. Teaching English to a classroom of girls in a community intentionally designed with their empowerment at the center articulated so clearly the benefits of that affinity space — where all doors remain open, where girls fill all leadership seats, and where girls are the center of the story. I was hooked! My mission as an educator was clear: to build and support schools that lift up high-achieving girls and young women who will fulfill their potential and lead our world into the future. And I have never looked back.
How does an all-girls education translate into meaningful alumnae connections and relationships?
Julia Breen Wall
As a school community, we are constantly asking ourselves the following questions: How do we create safe and healthy learning environments?; How do we protect our boys' physical and emotional wellbeing and nurture boys' wellness?; How do we engage our students after a tragedy occurs in our world?; How do we ensure that our young men grow up to be loving, caring, kind, and compassionate human beings as part of their"Itcharacter?iscrucial that boys find the good within themselves at the earliest of ages because this is the foundation for the men they will become," Dugan says. "We do not take this formation lightly and we are committed to seeing each boy through his life journey — standing beside him shoulderto-shoulder — knowing that this sense of belonging and community will last him a lifetime. Princeton Academy is forever home to our alumni."
Princeton Academy educators provide an inspired, hands-on, and joy-filled curriculum that motivates and challenges students to engage in learning at a high level. In addition, boys grow through intentional programming centered on wellness, mindfulness, diversity, equity, and inclusion.Webelieve in young men and when a boy is believed in, #HeCanBe. #HeCanBe means that he can be anything he wants to be — he is the
Spotlight on Princeton Academy of the Sacred Heart
credsAtheofdemyAcPrincetonofcourtesyPhotosAheArt
captain of his own ship, and the future is his to create. #HeCanBe also means that he can just "be." This is at the core of our approach to the social-emotional wellness of boys. There are not many places where a boy can just "be." At Princeton Academy, we strive to create a safe space where #HeCanBe. In doing so, our young men develop in a physically, socially, spiritually, and emotionally healthy manner.
We are devoted to nurturing, developing, and strengthening young men in mind, body, and spirit. By focusing on the interior formation and character development of young men, we work with joy and intentionality to ensure that our students are whole, not hollow, and that they lead lives of meaning and purpose.
Whether it is through articulating gratitude publicly every Friday in our community-wide tradition of Friday Thank Yous, thinking through ethical dilemmas on our Ethics Bowl Team, articulating their viewpoints in Speech and Debate, or shining onstage or backstage in our Theater Arts Program, our young men develop skills to express themselves in healthy, caring ways.
"At Princeton Academy, each boy is known, valued, and cared for; he is part of a community that supports his development as a student and his spirituality and character as a citizen of the world," shares Head of School RikEveryDugan.day begins with a Morning Handshake, which is a genuine acknowledgement of the light in another. When this is the norm, a boy grows up to be a man who cares about others. The school's mission is to develop young men with active and creative minds, a sense of understanding and compassion for others, and the courage to act on their beliefs. In today's context, this mission becomes a cause to educate boys to be compassionate men who seek not only social justice but also nonviolent, peaceful conflict resolution. In our current context of uncertainty, Princeton Academy has clarity of mission and precision of purpose. We know who we are, we know what we do and why we do it, and we know who we serve.
At Princeton Academy, young men grow through healthy competition in our athletics program which consists of nine interscholastic sports. Every young man participates in both the visual and musical arts. Students are well-rounded leaders who are encouraged to dive deeper into things they are already passionate about while discovering new interests and passions as they journey through their Princeton Academy experience.
Princeton Academy students are admitted to the finest secondary schools in the world. Through the individualized guidance of our Director of Secondary School Placement, our students matriculate to schools where they will contribute, lead, and thrive. Through the Sacred Heart Goals and Criteria and our Learning Principles for Boys, we develop young men to be creative, compassionate, and courageous leaders of a just society. Above all else, we want our young men to be happy, healthy, and positive contributors to our world, seeking to improve the lives of others in some meaningful way. A Princeton Academy education is both transformational for an individual young man and for our world.
SPONSORED CONTENT42 | PRINCETON MAGAZINE september 2022
Boyhood celebrated. At Princeton Academy, he is seen, known and heard. As he pursues his personal excellence, he has the support of his teachers, coaches and friends. We believe #HeCanBe anything when his heart and soul are nourished in ways that make him whole. For boys, relational learning matters. Learn more at princetonacademy.org.
He He
Can Can Be. Be. Join us for an Open House on Oct. 8 or Nov. 19. Register today!
"Princeton's Public Schools: A History" New Digital Tour Goes Back to the Mid-19 th Century
By Laurie Pellichero
Bottom left Mount Lucas School classroom, 1904. (Historical Society of Princeton)
The Witherspoon Street School for Colored Children was at first housed in the same schoolhouse as the common school, before a new wooden schoolhouse was built in 1873 at the corner of MacLean and Witherspoon streets. As the Borough's only school for Black students, it educated children from kindergarten to eighth grade, split into Primary, Intermediate, and Grammar/Higher departments. The Witherspoon Street School was considered a "separate department" of the Princeton Model School, but Princeton High School remained off-limits to BlackAccordingstudents.to the tour, following the 1896 Plessy v. Ferguson ruling by the U.S. Supreme Court, which permitted racial segregation so long as the separate facilities were "equal," the Witherspoon Street School underwent a major renovation which doubled the size of the school, making it two stories and adding a larger porch.
Top left, Students in front of the Cedar Grove schoolhouse, 1904. (Historical Society of Princeton)
Public Schools: A History" notes that public education in Princeton originates with Betsey Stockton, a formerly enslaved woman, who opened the first "common school" for Black students around 1837. It was located in a schoolhouse between MacLean and Quarry streets.AtDistrict No. 6 School, Stockton taught an average of 30 students in a variety of subjects including spelling, reading, arithmetic, and geography. The town superintendent's common school register from 1847, featured on the tour, calls Stockton "an excellent teacher" and describes the institution as "an excellent school."
Witherspoon Street School students on the schoolhouse steps, 1903. (Photo courtesy of Shirley Satterfield)
In 1908 the school moved to a new building on Quarry Street. It was integrated in 1948 and became a middle school for all sixth-eighth graders. It was often referred to as the Quarry Street School, and is now an apartment complex known as The Waxwood in honor of Howard Waxwood, who became principal of the school in 1935. The tour shows his 1918 certificate of promotion.Thissection on the tour also features a 1903 photo of the school's students that may
SEPTEMBER 2022 PRINCETON MAGAZINE | 45 oing all the way back to Betsey Stockton and her No. 6 School in the 1830s and continuing to present day, "Princeton's Public Schools: A History," a new digital tour presented by the Historical Society of Princeton (HSP), in partnership with Princeton Public Schools (PPS), traces the history of public education as it developed in Princeton through the stories of 21 schools. The 19-part tour, which is illustrated with photographs, documents, and oral histories, draws on materials and research collected for "150+ Years of Princeton Public Schools," a 2009 exhibition at Princeton High School. Curated by Lisa Paine, Charlotte Bialek, and a team of volunteers, the show was the result of resources gathered from PPS, the HSP, Princeton Public Library, and Princeton University Libraries."When I started volunteering for Princeton Public Schools, I did research at the Historical Society of Princeton archives and learned that Princeton's school system was over 150 years old," says Paine. "The materials in the historical society's collection and in Princeton Public Schools' archives documenting that long history inspired me to develop the 2009 exhibition." At the suggestion of then PPS Assistant Supervisor Robert Ginsberg, a revised wall display of the exhibition was mounted at the Valley Road administrative building in the summer of 2021. Since building restrictions due to COVID-19 limited viewership, the PPS began working with the HSP to convert it into a digital tour that more could enjoy. The completed digital tour was released in May. Stephanie Schwartz, HSP curator of collections and research, said, "HSP is thrilled to present 'Princeton's Public Schools' alongside our existing digital tours. As many of the families who saw the original 2009 exhibition have graduated from the school system, it's the perfect time to being these stories to a new and largerAndaudience."whatstories they are. As noted in the tour, "common schools," the precursor to today's public schools, began appearing in Princeton in the late 1830s, not long after education reformer Horace Mann began nationally promoting community-funded education. Princeton Borough incorporated its schools in 1858 and the town's first official public school opened that same year. Until 2013, Princeton was two independent municipalities – Princeton Borough and Princeton Township, and Borough and Township schools were separate entities for much of this time. Princeton Township officially incorporated its schools in 1875, but many of the Township's rural schoolhouses existed long before incorporation. Unlike the first Borough schools, early Township schools were integrated, with both white and Black students attending. The Borough and Township school districts ultimately merged in 1966, becoming the public G school system that exists today. The issue of race figures prominently in the tour, as it did in the original exhibition. "Racial segregation, integration, and equality play a vital role in Princeton's educational history, says Schwartz. "Partly because Princeton is nationally known for the Princeton Plan model of school integration [in 1948]. But the intertwining of race and education in Princeton goes far beyond the Princeton Plan and additional stories consistently appear throughout the "Princeton'stour."
Stockton also established the Sunday school at the Witherspoon Street Presbyterian Church and opened additional schools for Princeton's Black community, with one offering night classes for working teenagers and adults. In 1858, the common school was officially incorporated as the Witherspoon Street School for Colored Children.Thetour also features the Princeton Model School at 185 Nassau Street, which opened in 1858 and closed in 1929. It was Princeton
Borough's first public school for white students, and the school's curriculum was intended to serve as an instructional "model" for teachersin-training. The tour includes a photo of the 1882 graduating class, whose motto was "Labor Omina Vincit," meaning "Work Conquers All."
An integrated Princeton High School class, 1917. (Historical Society of Princeton. Princeton History Project Collection)
The tour also includes sections on Valley Road School, which was known as Princeton Township School from 1918 through 1947, when it was expanded and rechristened Valley Road (it closed in 1973); and Littlebrook School, which opened in 1957, closed in 1981 when it consolidated with Riverside School (opened in 1960), and reopened in 1988. Photos from Howard Waxwood certificate of promotion, 1918. (Historical Society of Princeton) A fun physical education class at Littlebrook. (PPS Archives. Photo by Harriet Arnold)
46 | PRINCETON MAGAZINE SEPTEMBER 2022 include a 5-year-old Paul Robeson, whose father was involved in the school as a parent, teacher, and affiliated minister. Other stops on the tour include Cedar Grove School, a Township school located on the Great Road that was incorporated in 1875 and closed in 1917; and the one-room Mount Lucas School on Mount Lucas Road, which drew most of its students from nearby small, family-run "Herrontown" farms. It was incorporated in 1875, closed in 1917, and still stands today as a private residence. The Stony Brook School on Mercer Road was incorporated in 1875, closed in 1936, and reopened from 1945-1959. This wooden schoolhouse educated up to 45 children each year from the surrounding farms and neighboring settlements. The tour notes that as wealthy industrialists came to Princeton in the late 1800s, the children of staff employed at these grand estates, including those of Drumthwacket butler Henry Egglefield, began attending the Stony Brook School as well. The Stony Brook School's most renowned teacher was Mary Louise Snook, shown in a 1904 photo, who taught for 40 of the school's 80-plus year history. When the Princeton Township schools consolidated in 1917, Stony Brook School opted not to participate, and to remain a neighborhood school. Princeton High School's history began in 1898 as a branch of the Princeton Model School. It was located at 185 Nassau Street, and Black students were not allowed to enroll until around 1916. Prior to that Black students in Princeton either attended high school in Trenton (as did Paul Robeson's brother, William Robeson Jr.) or went to trade schools if they wanted to continue their education. Photos in the tour include an integrated Princeton High School class in 1917 and the girls' basketball team in 1918, as well as a postcard of the Princeton Grammar School building, which opened next to the original Model School building (which became the home of Princeton High School), in 1912. As enrollment grew, a new building for the high school opened in 1929 at 151 Moore Street. It welcomed 578 students from both Princeton Borough and Princeton Township.
Children are shown enjoying a "Space Capsule" jungle gym and performing as The Beatles. The tour ends with Princeton Middle School, which opened at 217 Walnut Lane in 1966 as
An assembly outside the Valley Road School. (PPS Archives)
Johnson Park School include students playing four square and the amphitheater built in 2018 and named for Robert Ginsberg, the school's longtimeCommunityprincipal.Park was the last elementary school to be built, at 371 Witherspoon Street in 1962.
SEPTEMBER 2022 PRINCETON MAGAZINE | 47
The digital tour can be viewed at princetonhistory.org. Beatlemania hits Community Park. (Town Topics, February 20, 1964) Princeton High, right, and Grammar Schools, circa 1912. (Historical Society of Princeton)
"The response to the tour has been great so far," says Schwartz. "People have been reaching out to HSP with their own memories of attending public school in Princeton, and we love hearing them all. We are currently expanding the tour to include the Princeton Charter School, and we can't wait to document the next chapters of Princeton's educational history."
John Witherspoon Middle School. As noted, it was renamed Princeton Middle School in 2021 due to the complicated legacy of its namesake, a president of Princeton University, a signer of the Declaration of Independence, and the owner of enslaved people. A student-driven petition calling to change the school's name was submitted in the summer of 2020 and signed by 1,500 people. After considering several suggestions, the School Board voted on the final choice in 2021.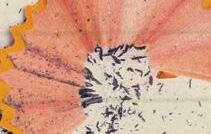 Describe some accomplishments of current or recent Lewis School students.
48 | PRINCETON MAGAZINE SEPTEMBER 2022
In 1972, the work of The Lewis School began modestly in my living room as a tutorial program for five curious, "incorrigible" little boys and a shy, speech-hesitant little girl who were struggling to read, write, spell, follow directions, and listen to their teachers.
Students who qualify are encouraged to spend summers at other private schools, university campuses, or in programs abroad to explore special interests they may have before choosing a college or a college major. College PREP planning at Lewis has opened the door to extraordinary opportunity for thousands of Lewis School graduates.
How are language and learning skills taught at The Lewis School? What ages does the Lewis School serve?
Since 1973, The Lewis School's mission has remained constant. "It is to educate and empower bright, creative young people whose scholastic achievement and human potential are compromised by unresolved, language-based learning differences related to dyslexia, ADHD, auditory processing, and executive functioning."
Our education combines well-known remedial programs with my proprietary LIMMOLL System of teaching and learning (Lewis Integrated Multisensory Mechanics of Language and Learning). Orton-Gillingham, Wilson Reading and aspects of Lindamood-Bell and the Fernald Method are staples of teaching at Lewis.
Dyslexia can affect language processing in a wide range of modalities expressed in the brain's organization and mechanics of learning. Difficulties may also include auditory processing, sequencing, executive functioning, organizational skills, math, and memory systems. Current neuroscience research in education corroborates the efficacy and appropriateness of teaching and learning approaches that Lewis has used for decades. Other educators and schools locally and nationally have used The Lewis School educational methodology and educational model to inform and guide their own academic support programs.
What is the College Planning Program?
Graduates have become championship divers in local and national competitions and Olympic trials; they have been accepted on full scholarships to colleges and universities nationally and internationally; they serve as board members, law professors, and medical school instructors. They are recognized artists, photographers, videographers, and successful senior management team members for Fortune 500 companies managing international wealth, private equity, and mergers and acquisitions.
Fred Beer, current President of the School's Board of Trustees, notes, "The Lewis School taught me the skills I needed to succeed. Their amazing support re-instilled the confidence that had been crushed out of me. Together, Lewis and my parents provided the encouragement that let me know I could be successful. They taught me that I had great strengths, and if I focused on my strengths, I could adapt for my weaknesses. It didn't matter that I was a really slow reader; I developed great skills for listening in class and taking notes. I learned how to work hard and get good grades, and I continue to apply these strategies to this day. "I don't know where I'd be today with The Lewis School. Being there taught me to work hard and to value and respect learning differences. I discovered that seeing and learning things differently gave me a unique perspective that it vital not only in my career but also in my life."
What are The Lewis School's plans for the future?
The coming year will be an exciting time of reflection and celebration as we approach our 50th Anniversary at the forefront of educational innovation and change.
Lewis PREP programs are completely individualized and designed to steer and support college-bound "seniors" through every step of the application process. This includes preparation for the SAT/ACT exams, and the ASL or other foreign language requirements (if not waived). A team of skilled, highly experienced advisors meets with their assigned students regularly, often daily on a set schedule, until all applications, essays, and required documentation is finalized.
The School's Strategic Plan ensures that the educational entity's extraordinary mission and pioneering vision for the future will prosper in perpetuity.
The Lewis School does not define dyslexia as a reading problem in isolation.
Lewis is a member of the National Association of Independent Schools (NAIS), and is accredited by the New Jersey Association of Independent Schools (NJAIS).
The College PREP program, (Preparing to Reach Exceptional Potential) is a standout Lewis School experience that thoroughly prepares students to navigate the academic rigors, social stressors, and the many opportunities of college life. This year graduates of the Class of 2022 were accepted to a diverse choice of colleges and universities. The majority of our students earn merit scholarships and graduate from college with little or no debt.
At The Lewis School, we understand our students' unconventional approaches to learning not as disabilities but as learning differences — the expression of remarkable and diverse intelligence, creativity, and original thinking that coexists with the frustration of inherent challenges.
Spotlight Q&A with Marsha Gaynor Lewis, Founder of The Lewis School of Princeton
The School is recognized for the excellence of its frontline approaches to learning. We are an established leader among the respected programs in the country, offering dyslexic and learning-different students the advantages of researched-based, multi-sensory education. The curriculum is challenging, competitive, and parallels and/or exceeds the New Jersey State Core Curriculum requirements for high school graduation. The School offers an unmatched education for learning-different students, pre-kindergarten - 12th grade, and also provides educational intervention and support for high school post-graduates, GAP year students, and college students looking to build stronger reading, writing, and study skills.
More than four decades of extraordinary alumni success confirm The Lewis School's unrivaled legacy as a proven leader at the forefront of education for students who learn differently.
What is the history and mission of The Lewis School of Princeton?
The Lewis School, which combines its Clinic for Educational Testing and Teacher Training, is a widely respected, private, coeducational, college preparatory day school and educational resource recognized for the exceptional researched-based education it offers. The School serves students from pre-kindergarten through high school and postgraduate age who are impacted by dyslexia, ADHD, and challenges associated with auditory learning and executive functioning.
Great schools transform community and the pathways of life. Since 1973, The Lewis School has prepared children impacted by dyslexia, language-based learning differences, and ADHD to achieve academic independence and success. Pre-K through High School, Post Graduate, and Gap Year Programs For Application and Program Availability, Please Contact Us at 609-924-8120 or info@lewisschool.org 53 Bayard Lane, Princeton, NJ www.lewisschool.org
What is the history of Princeton Montessori School and where is it located?
The School is dedicated to providing students with the highest quality Montessori education and is fully accredited by the American Montessori Society, the gold standard for authentic Montessori education. Our community of over 200 families partner with our passionate Montessori educators to develop passion and nurture the potential in each child. We promote intrinsic motivation, independence, social responsibility, and a love of learning so our students can lead fulfilling lives and contribute to a better world.
How are Montessori teachers and administrators trained?
What steps should prospective families and students take to learn more about Princeton Montessori School? Families interested in a Princeton Montessori School education for their child should make an appointment to visit the school. You can learn more about our programs for infants through eighth grade at princetonmontessori.org. Come see what sets us apart!
Dr. Maria Montessori, the founder of the Montessori method of education, acknowledged that learning is a natural tendency in even the youngest humans and that children strive toward independence, connection, and community. The Montessori method emphasizes freedom within limits, allowing children to gain authentic self-confidence by learning new skills and developing critical thinking abilities. Children are allowed to make choices related to their learning, partake in solving real-life problems, and individually develop their knowledge, social skills, and beliefs.
Spotlight Q&A with Michelle Morrison, Head of School at Princeton Montessori School
There is no better investment than quality education and development during a child's foundational years (ages 0-6). Montessori education doesn't just teach knowledge, it develops the lifelong learning tools needed to become a problem solver, joyful learner, willing collaborator, and respectful community member. A Montessori education emphasizes peaceful conflict resolution, inclusion, and respect for the Earth and our responsibility to preserve it.
What is the Montessori method of education?
The Montessori classroom and education materials are designed to maximize independence, freedom of movement, community participation, and inquiry-based learning for each developmental period of childhood. The teacher serves as an encouraging guide rather than a lecturing speaker. Children in such an environment are joyful, self-motivated learners who are capable beyond the typical expectations of their age.
Princeton Montessori School was founded in 1968 as an early education childhood center in the Princeton area. We now offer infant through middle school programs at our spacious campus on Cherry Valley Road.
What are the benefits of a Montessori education for a child's early years?
Teachers formally train over several years and then serve an internship year, guided by a master teacher. Master teachers work in teams to support a dynamic, wholesome, supportive classroom that serves a multi-age group sharing a developmental stage of childhood. Administrators receive an overview of the philosophy and typically are trained according to independent school best practices.
50 | PRINCETON MAGAZINE SEPTEMBER 2022 SCHOOLMONTESSORIPRINCETONOFCOURTESYPHOTOS
THRIVING "Princeton Montessori School is the very epitome of the principles of Dr. Maria Montessori. The school offers a nurturing, creative, academic, and well-rounded education for each child. As a parent, I cannot offer my child a more valuable first gift." - Princeton Montessori Parent
" MUTTS " Creator Patrick McDonnell ' s Collaboration with the Dalai Lama — and Other Pet Projects 52 | PRINCETON MAGAZINE SEPTEMBER 2022
SEPTEMBER 2022 PRINCETON MAGAZINE | 53
Image from "Heart to Heart."
atrick McDonnell is a versatile author and illustrator with varied projects to his credit. He draws the comic strip MUTTS — which appears daily in newspapers worldwide — and he has created or co-created children's books, a retrospective of cartoonist George Herriman, and a MUTTS -themed New Jersey license plate. His collaborators include Eckhart Tolle and Jane Goodall. McDonnell's work has been adapted for stage shows and animation. He is the recipient of numerous awards, including the PETA Humanitarian Award, the National Cartoonists Society's Reuben Award for Cartoonist of the Year, and several Harvey Awards for Best Comic Strip.A longtime advocate for animals and the environment, McDonnell is a board member of the Fund For Animals, the Charles M. Schulz Museum, and the D&R Greenway Land Trust. He resides in Princeton with his wife (and business manager) Karen O'Connell, along with their rescue dog and formerly feral cat. McDonnell's upcoming book, Heart to Heart , is scheduled for publication in January 2023. Created in collaboration with His Holiness the Dalai Lama, the book discusses the environment, animals, and compassion. Of Heart to Heart, the Dalai Lama says, "It is my hope that this book will open the eyes, minds, and hearts of all people."
Left, Patrick McDonnell at a recent book convention. (Photo by Karen O'Connell)
"MUTTS" AND ANIMAL ACTIVISM
On September 5, 1994, MUTTS debuted in newspapers, distributed by King Features Syndicate."Iwas a freelance illustrator, going from magazine to magazine, taking jobs as they came," the cartoonist writes in The Art of Nothing: 25 Years of MUTTS and the Art of Patrick McDonnell . "But ever since I was a child, I dreamed of being a daily cartoonist. So after years of procrastination, I finally created … a comic strip based on my love for the medium and my love for all animals." One of the main characters is a dog named Earl, based on the cartoonist's own canine companion."Myfirst job out of college was to illustrate the Russell Baker column in The New York Times' Sunday magazine," McDonnell tells this writer. "I used to draw what I thought was a generic little white dog, with a circle around his eye. Then an art director told me that I was drawing a Jack Russell terrier … I got myself a Jack Russell terrier — named Earl — and he inspired me to do MUTTS Peanuts is one of McDonnell's foremost influences, so he treasures the friendship of the late Charles M. Schulz. Initially, McDonnell was unsure what to name the star of his new comic strip. "Schulz told me, 'Why don't you name him after your own dog?' I thought he might know what he was talking about, so I took his advice!" Schulz and McDonnell incorporated each other's work into their own strips. The latter gratefully recalls that Schulz "presented me with the original of a strip, where the Peanuts gang was in a museum, looking at a drawing of Earl! I have that artwork right next to my drawing table, and I look at it every day." Soon the tuxedo cat Mooch joined the cast. "I thought that he would be good for a week's worth of jokes. But like most cats, Mooch came into the strip and took over," McDonnell remembers. "That's how I've gotten all of my cats. Our previous cat passed away, and I thought we would wait a little while before we got another cat, because I was going on a book tour. But in our backyard in Princeton, a little feral cat family showed up. We found homes for everybody — and kept one!" MUTTS provides an outlet for McDonnell's animal and environmental activism. A series within the strip, "Hard Math," depicts endangered species. Another recent arc tells a true story: through the efforts of Greater Good Charities, rescue dogs were transported from Louisiana to St. Hubert's Animal Welfare Center in Madison, New Jersey. McDonnell explains that this aspect of the strip is directly connected with his attempts to write it from the animals' viewpoints, leading to the realization that the lives of many animals have been "pretty tough." "It began with "Shelter Stories," McDonnell says. "I was thinking about the cats and dogs who weren't as lucky as Earl and Mooch, who have homes. So I started adding some stories about shelter animals, to try to encourage people to adopt."McDonnell has been on the board of the Humane Society of the United States, which greatly increased his awareness of animal rights issues."Ifigured, let me really be a voice for animals, and try to tackle some of those subjects: 18 H2H-5p-150x200mm.indd 18 6/16/22 10:33 AM
right there: a book about her childhood.' She loved the idea and the sketched version I showed to her. That's how Me … Jane came to be." In 2017 a stage adaptation, Me … Jane: The Dreams & Adventures of Young Jane Goodall , opened at the Kennedy Center's Theater for Young Audiences. McDonnell explains that the Kennedy Center had already succeeded with an adaptation of one of his MUTTS -themed children's books, The Gift of Nothing (which received the 2015 Helen Hayes Award for Best was happy to comply and asked if he could mail the original art to Goodall. They told him she would be in New York City the following week, and McDonnell could deliver it himself. At their meeting, McDonnell suggested the collaboration that led to Me … Jane McDonnell continues, "Afterwards, I reread Jane's autobiography, Reason for Hope , which is a wonderful book. One of the first pictures is a picture of Jane as a baby, with her plush toy chimpanzee. I said, 'That's the children's book animals raised on factory farms; endangered species," he says. "I slowly let some of those issues fall into MUTTS . I try not to be preachy about it — I still want it to be entertaining — but I thought it was a good way to bring some of those subjects to peoples' breakfast tables."
CHILDREN'S BOOKS AND THEATRICAL ADAPTATIONS
In addition to MUTTS and his other cartoon work, McDonnell is an author and illustrator of several children's books. One of these has a Princeton connection: The Little Red Cat Who Ran Away and Learned His ABC's (the Hard Way) . The book appears on ALA-ALSC Notable Books for Children List 2018, School Library Journal 's Best Picture Books of 2017, and Publisher's Weekly 's Best Books of 2017 — among numerous plaudits.
"As residents of Princeton, Karen and I are able to audit Princeton University classes," McDonnell explains. "One of the classes we took was Professor William Gleason's children's book historyABCclass."books were one of the first subjects covered, which inspired McDonnell to attempt one of his own. "The professor said there were only three types of ABC books, which drove me to attempt to come up with a fourth type. After the book came out, I presented it to him with gratitude. That was a really fun book to do, and I never would have done it if it wasn't for the class at Princeton." In 2012 one of McDonnell's books won a Caldecott Honor for its illustrations. Me … Jane tells the story of a young Jane Goodall and her toy chimpanzee, Jubilee. McDonnell recalls, "In MUTTS I have a character named Jules, a little tabby cat who's the animal activist in the strip. He talked about how he had 'compassion fatigue,' which happens to people who work with animals. But he says he gets over it by staring at his autographed picture of Jane Goodall."
The Jane Goodall Institute inquired about using that art for a gala invitation. McDonnell "MUTTS" environmental and animal activism.
54 | PRINCETON MAGAZINE SEPTEMBER 2022
New Jersey license plate — McDonnell's mother's actual plate. It was O'Connell who proposed the collaboration that led to Heart to Heart. "She said, 'If you think it would work, Patrick could do a collaboration with His Holiness,'" McDonnell recalls. The idea was enthusiastically received. "As it turns out, the Dalai Lama's niece is on the board of ICT. She reads MUTTS in The Washington Post and thought it would be a worthy book project, so she said she would run it by her uncle. It's a small world, isn't it? So she asked the Dalai Lama; he loved the idea, and that was the start of it."
Adaptation), "so they asked me if I'd create an adaptation of Me … Jane . I had the opportunity to sit next to Jane on opening night!" Of the process of adapting children's books into stage shows, McDonnell says, "I have to tell you, it definitely was the most fun project I've ever done in my life. Washington D.C.-based playwright and director Aaron Posner thought The Gift of Nothing would make a wonderful children's theater production; I loved the idea." "Being a comic strip artist is a pretty lonely job," McDonnell points out. "It's just me at my drawing table. There's no audience; you just do it. I fell in love with the theater. To work with the director, the composer, and the actors — and to see my cartoon come to life — was a wonderful experience. It was a lot of fun to do." McDonnell continues, "At the time, I was also working on a screenplay for a MUTTS movie, which is still hovering around. But theater is really close to comic strips. I think comic books make better movies, because of the action. But comic strips are more like little thoughts that work better in the theater. I had the help of (director) Aaron Posner, and (composer and lyricist) Andy Mitton. But it was an easy transition, because it felt like writing a comic strip."
© 2022 Patrick McDonnell SEPTEMBER 2022 PRINCETON MAGAZINE | 55
The partnership is apt, since the Dalai Lama and the illustrator wanted to cover similar subjects. One of the Dalai Lama's "priorities nowadays is the environment and climate change," McDonnell observes. "So we knew the book was going to have that as its theme. Of course, with my background, I also wanted it to be heavily about animals — and he's written a lot about animals. So the book has a strong environmental message." McDonnell appreciatively quotes a line in the book, in which the Dalai Lama calls for a "'compassionate revolution.' We need to change minds — but we also need to change hearts. We need to get more empathy, and have more heart for this Askedplanet."what readers should expect in terms of format, McDonnell says, "It's an illustrated story using the Dalai Lama's words. It's kind of conversational. The Dalai Lama walks through the woods, having a conversation — discussing the state of the planet, and what we need to do to open our eyes and have more compassion for it." He adds, "It's a literary graphic novel. It's not done in comic book style, with panels. But it tells the story with words and pictures, and each page is a single McDonnell'sillustration."contribution generally is limited to illustrations, but he reveals that he did contribute one line of text: "Knock, knock!" "The book starts with the Dalai Lama in his residence in Dharamshala," McDonnell explains. "During his meditations … he gets a knock on the door from a visitor, and that starts the book. So I wrote 'knock knock,' and I wrote 'roar' for one of the animals. Other than that, it's all the Dalai Lama's words." Asked about the extent to which Heart to Heart is a culmination of all of his work and passions, McDonnell reflects, "I've been blessed. I've gotten to meet and work with people who are changing the world for the better — Eckhart Tolle, Jane Goodall, and the Dalai Lama. I feel like Heart to Heart is the next step. The Goodall book had the same concerns and passions. Me … Jane is a children's picture book; I think Heart to Heart is for all ages — maybe not for the very young, but a 10-year-old could read it — but it's an adultMcDonnellbook." adds, "This project started in 2019. We were all set to go see the Dalai Lama in India — and COVID hit. We've had to do everything by email since then. We still have an open invitation to meet him, and I'm hoping things get better soon, so that we can actually go see him — and bring the book with me!"
"HEART TO HEART" Asked about the circumstances that led to collaboration with the Dalai Lama, McDonnell says, "It actually started in Africa." He explains, "I was on the board of the Humane Society of the United States, and one of its other board members put together a trip." While in Africa, McDonnell and O'Connell met a board member of the International Campaign for Tibet (ICT). She conveyed respect for the books of Eckhart Tolle — including his collaboration with McDonnell, Guardians of Being
Just steps from Princeton University We are currently accepting a pplications for 2018-2019 For more information, For more information, visit nassaunursery.org or call 609.924.0566
We are currently accepting a pplications for 2018-2019 For more information, visit nassaunursery.org or call 917.698.2118
In addition to Heart to Heart, McDonnell is at work on another upcoming project that he is "really excited about," he says. "Unfortunately, I can't say anything about it, because the publisher has to determine when they want to announce it. It's another collaboration, but totally different from the Dalai Lama book. It is a graphic novel — like a comic book. It's also kind of a spiritual book. Those are the little hints I can give."
Premier Cooperative Nursery School for 2.5-5 year olds For more information, visit nassaunursery.org or call 609.924.0566
We are currently accepting applications for 2021-2022
Cooperative
Just steps from Princeton University We are currently accepting a pplications for 2018-2019 For more information, Cooperative Nursery School for 2.5-5 year olds
JustCooperativeforsteps We are currently a pplications for 2 For more information, visit nassaunursery.org or call 917.698.2118
CooperativeforstepsJust
56 | PRINCETON MAGAZINE SEPTEMBER 2022 urrentnassaunursery.orginformation,917.698.2118 University 2021-2022accepting more callnassaunursery.orginformation,917.698.2118University information,accepting2021-2022 more callnassaunursery.orginformation,917.698.2118University nassaunursery.orginformation,917.698.2118 University 2021-2022accepting more nassaunursery.orginformation,917.698.21182021-2022accepting more nassaunursery.orginformation,917.698.2118 018-2019 nassaunursery.orginformation, SchoolUniversity 2021-2022accepting pplications for more callnassaunursery.orginformation,917.698.2118 UniversitySchool 2021-2022accepting ations for 2018 more callnassaunursery.orginformation,917.698.2118 UniversitySchool urrentcstioan CooperativestepsJustlyurrentcearpplicationsfor
Premier Cooperative Nursery School for 2.5-5 year olds
Just steps from Princeton University We are currently accepting a pplications for 2018-2019 For more information, visit nassaunursery.org or call 917.698.2118
Cooperative Nursery School for 2.5-5 year olds
We are currently ac a pplications for 2018 For more information, visit nassaunursery.org or call 917.698.2118
Just steps from Princeton University For more information, visit nassaunursery.org or call 609.924.0566
Just steps from Princeton University
O'Connell reminds him about a project with the Princeton Public Library. Its Children's Book Festival returns October 8, and McDonnell has drawn the featured artwork, which he created before the pandemic.
Just steps from Princeton University We are currently accepting a pplications for 2018-2019 For more information, visit nassaunursery.org or call 917.698.2118
Just steps from Princeton University
Just steps from Princeton University We are currently accepting a pplications for 2018-2019 For more information, visit nassaunursery.org For more information, visit nassaunursery.org or call 609.924.0566
lyurrentceareWpplicaationsfor2information,moreFor
For more information, visit nassaunursery.org or call 609.924.0566
Just steps from Princeton University We are currently accepting a pplications for 2018-2019 For more information, visit nassaunursery.org Cooperative Nursery School for 2.5-5 year olds
For more information, visit nassaunursery.org or call 609.924.0566
Just steps from Princeton University We are currently accepting a pplications for 2018-2019 For more information, visit nassaunursery.org or call 917.698.2118 For more information, visit nassaunursery.org or call 609.924.0566
Premier Cooperative Nursery School for 2.5-5 year olds
Just steps from Princeton University We are currently accepting a pplications for 2018-2019 For more information, visit nassaunursery.org or call 917.698.2118
We are currently accepting a pplications for 2018-2019 For more information, visit nassaunursery.org or call 917.698.2118 For more information, visit nassaunursery.org or call 609.924.0566
We are currently accepting a pplications for 2018-2019 For more information, visit nassaunursery.org or call 917.698.2118
Just steps from Princeton University
Special thanks to Karen O'Connell for facilitating this interview. For more information about Patrick McDonnell's projects, visit mutts.com. All art ©2022 Patrick McDonnell.
Premier
We are currently accepting applications for 2022-2023 Cooperative Nursery School for 2.5-5 year olds
JustCooperativefor2.5-5stepsfrom We are currently acceptin a pplications for 2018 For more information, visit nassaunursery.org or call 917.698.2118
We are currently accepting applications for 2021-2022
SchoolNurseryoldsyearUniversityPrinceton
We are currently accepting applications for 2021-2022
Just steps from Princeton University
Just steps from Princeton University We are currently accepting a pplications for 2018-2019 For more information, visit nassaunursery.org or call 917.698.2118
lyurrentcearepplicationsfor
Premier Cooperative Nursery School for 2.5-5 year olds
JustCooperativefor2.5-5stepsfrom
"They're going to use that art this year," he says. "It has Jules (the MUTTS tabby kitten), who loves tigers, pictured with the Princeton tiger." Asked what he particularly wants readers to know about his works and activism, McDonnell replies, "Art and comics in general — using words and pictures — is a powerful way to get some strong messages out in the world. I feel like that's why I'm here." "I'm proud of the Jane Goodall collaboration, the Eckhart Tolle collaboration, and Heart to Heart, " he continues. Of the latter, he remarks, "Boy, the timing — I don't even want to say, 'It couldn't be better,' when it couldn't be more urgent!" He adds, hopefully, "I'm excited to help the Dalai Lama change some peoples' minds, and hearts — and get us on the fast track to helping save this beautiful world."
We are currently accepting applications for 2021-2022
McDonnell's painting of "MUTTS" based on Gauguin's Still Life with Three Puppies.
Cooperative Nursery School for 2.5-5 year olds
Premier Cooperative Nursery School for 2.5-5 year olds
We are currently accepting applications for 2022-2023 Nursery School for 2.5-5 year olds
We are currently accepting applications for 2021-2022
Premier Cooperative Nursery School for 2.5-5 year olds
Premier Cooperative Nursery School for 2.5-5 year olds
Cooperative Nursery for 2.5-5 year olds
We are currently accepting applications for 2021-2022
Just steps from Princeton University We are currently accepting a pplications for 2018-2019 For more information, visit nassaunursery.org or call 917.698.2118 Cooperative Nursery School for 2.5-5 year olds
For more information, visit nassaunursery.org or call 609.924.0566
Premier Cooperative Nursery School for 2.5-5 year olds
Premier Cooperative Nursery School for 2.5-5 year olds
We are currently accepting applications for 2021-2022
For more information, visit nassaunursery.org or call 609.924.0566
OTHER UPCOMING PROJECTS
We are currently accepting a pplications for 2018-2019 For more information, visit nassaunursery.org or call 609.924.0566
Premier Cooperative Nursery School for 2.5-5 year olds
Just steps from Princeton We are currently accepting a pplications for 2018-2019 For more information, visit nassaunursery.org or call 917.698.2118
CooperativestepsJust
Just steps from Princeton University We are currently accepting a pplications for 2018-2019 For more information, visit nassaunursery.org For more information, visit nassaunursery.org or call 609.924.0566
Just steps from Princeton University We are currently accepting a pplications for 2018-2019 For more information, Premier Cooperative Nursery School for 2.5-5 year olds
We are currently accepting applications for 2022-2023 Cooperative Nursery School for 2.5-5 year olds
JustCooperativefor2.5-5stepsfrom We are currently ac a pplications for 2018 For more information, visit nassaunursery.org or call 917.698.2118
Just steps from Princeton University We are currently accepting a pplications for 2018-2019
Nassau Nursery HP.indd 1 5/9/22 10:56 AM
58 | PRINCETON MAGAZINE SEPTEMBER 2022 Now Accepting Applications "The child is both a hope and a promise for mankind." Now Accepting Applications "The child is both a hope and a promise for mankind." Now Accepting Applications admissionsinfo@penningtonmontessori.org Pennington Montessori School Premier Early Childhood Education Now Accepting Applications "The child is both a hope and a promise for mankind." 4 Tree Farm Road, admissionsinfo@penningtonmontessori.orgwww.penningtonmontessori.comPennington "The child is both a hope and a promise for mankind." Accepting Applications both a hope and a promise for mankind." Accepting Applications both a hope and a promise for mankind." Call to schedule a tour! 6O9.737.1331 Pennington Montessori School Premier Early Childhood Education Now Accepting Applications admissionsinfo@penningtonmontessori.orgwww.penningtonmontessori.com Call to schedule a tour! 6O9.737.1331 Pennington Montessori School Premier Early Childhood Education Music-Spanish-Outdoor Education Now Accepting Applications "The child is both a hope and a promise for mankind." 4 Tree Farm Road, admissionsinfo@penningtonmontessori.orgwww.penningtonmontessori.comPennington Visit us at www.penningtonmontessori.org to apply admissionsinfo@penningtonmontessori.orgwww.penningtonmontessori.org "The child is both a hope and a promise for mankind." Accepting Applications both a hope and a promise for mankind." Music-Spanish-Outdoor Education Accepting Applications both a hope and a promise for mankind." Call to schedule a tour! 6O9.737.1331 Pennington Montessori School Premier Early Childhood Education 6 Weeks thru Kindergarten Academic Music-Spanish-OutdoorCurriculum Education Now Accepting Applications "The child is both a hope and a promise for mankind." admissionsinfo@penningtonmontessori.orgwww.penningtonmontessori.com Call to schedule a tour! 6O9.737.1331 Pennington Montessori School Premier Early Childhood Education 6 Weeks thru Kindergarten Academic Music-Spanish-OutdoorCurriculum Education Now Accepting Applications "The child is both a hope and a promise for mankind." 4 Tree Farm Road, admissionsinfo@penningtonmontessori.orgwww.penningtonmontessori.comPennington Now accepting applications for the 2022-2023 school year. Visit us at www.penningtonmontessori.org to apply 4 Tree Farm Road, Pennington • admissionsinfo@penningtonmontessori.orgwww.penningtonmontessori.org 615 Executive Drive Princeton, NJ 08540 609-924-7080 | info@psllcnj.com Services include, but are not limited to the following: • Articulation • Autism Spectrum Disorders • Coordination difficulties • Evaluations: Neuropsychological,Speech-Language,Psychoeducational, • Neuromuscular therapy • Parent training and support • Psychological Services • Reading/Writing Tutoring • Receptive & Expressive Language • Sensory Processing Therapy • Social Communication Groups For a free phone consultation and/or more information about PSLLC please visit our website, psllcnj.com or call 609-924-7080. Princeton Speech-Language & Learning Center is New Jersey's leading practice for a variety of language, social, academic, psychological and now occupational therapy services for children of all ages. servicesTeletherapyprovidedbyallofourtherapists! 615 Executive Drive Princeton, NJ 08540 609-924-7080 | info@psllcnj.com Services include, but are not limited to the following: • Articulation • Autism Spectrum Disorders • Coordination difficulties • Evaluations: &Neuropsychological,Speech-Language,Psychoeducational,Occupational • Executive Function Therapy • Handwriting difficulties • Neuromuscular therapy • Parent training and support • Psychological Services • Reading/Writing Tutoring • Receptive & Expressive Language • Sensory Processing Therapy • Social Communication Groups For a free phone consultation and/or more information about PSLLC please visit our website, psllcnj.com or call 609-924-7080. Princeton Speech-Language & Learning Center is New Jersey's leading practice for a variety of language, social, academic, psychological and now occupational therapy services for children of all ages. Now OccupationalOfferingservicesTeletherapyprovidedbyallofourtherapists! 615 Executive Drive Princeton, NJ 08540 609-924-7080 | info@psllcnj.com Executive Function Therapy Handwriting difficulties • Neuromuscular therapy Parent training and support Psychological SensoryReceptiveReading/WritingServicesTutoring&ExpressiveLanguageProcessingTherapy • Social Communication Groups For a free phone consultation and/or more information about PSLLC please visit our website, psllcnj.com or call 609-924-7080. Princeton Speech-Language & Learning Center is New Jersey's leading practice for a variety of language, social, academic, psychological and now occupational therapy services for children of all ages. Now OccupationalOfferingTherapyServicesservicesTeletherapyprovidedbyallofourtherapists! Princeton Speech-Language & Learning Center New Jersey's leading practice for a variety of language, social, academic, psychological, and occupational therapy services for children of all ages. Follow Us SocialonMedia @Princeton Speech-Language & Learning Center @Princetonspeechies615Executive Drive Princeton, NJ info@psllcnj.com609-924-708008540 Princeton Speech QP.indd 1 3/21/22 8:56 AMPrinceton Speech QP .indd 1 8/9/22 4:24 PM ARE YOU READY ...to Explore the World? Discover the bilingual advantage at French American School of Princeton PreK–Grade 8 • ecoleprinceton.org/admissions • (609) 430-3001 Princeton Magazine ad.indd 3 8/19/2022 4:18:04 PM
• Shanni
Kirk D. Huckel DMD, FAGD • Kiersten Huckel DMD Reine-Mutch DDS Chambers Street, Princeton, NJ
609-924-1414 • www.PrincetonDentist.com • 11
Come in for a consultation that starts with a dental examination. We will look at your smile, bite pattern, teeth and gums for a comprehensive understanding of the issues you face. Tell us your concerns and the changes you would like to accomplish through cosmetic dentistry. Our best referral? Word of mouth. Don't take our word for it. Google "Princeton Center for Dental Aesthetics and Implants" and you'll find hundreds of HHHHH reviews from patients who say things like "I wish I found this dental practice sooner" and "this was the best experience I've ever had with a dentist." We welcome your inquiries and look forward to meeting you soon.
We treat people from all walks of life whose smiles don't please them. Maybe you're simply unhappy with the way you look, or you've had an accident, or you've been unable to give your teeth enough quality care over the long term. Whatever the reason now is a great time to put a bright new smile on your face. It's a smart oral health decision that can also give you a fresh outlook on life.
Having an attractive, healthy mouth can make anyone look better to themselves and everyone they encounter.
Princeton's go-to destination for great advanced cosmetic dentistry outcomes.
Redefine your smile and boost your confidence. At Princeton Center for Dental Aesthetics and Implants, we treat your smile with the individuality you deserve. Healthy looking teeth and gums help you make a great impression. We strive to give you a beautiful, healthy smile without diminishing your unique features.
TEETH IN A DAY
Dr. Anthony Prousi performs the surgical aspect of teeth in a day in his state-of-art surgery center with all the newest advances in technology and safety. He is an ivy-league trained, board certified Oral and Maxillofacial Surgeon who focuses his attention on the highest quality surgical and anesthesia care with emphasis on impeccable communication and personal accessibility to create the ideal patient experience. Please visit his website for more information at www.prousiofs.com.before after
Dr. Michael Baldino performs the restorative aspect of teeth in a day. He attended the University of Scranton, where he majored in biochemistry. Dr. Baldino was awarded Doctorate of Medical Dentistry at Temple University. Dr. Baldino completed a Post-Doctoral Residency at Mountainside Hospital in Montclair, New Jersey. All-on-4 treatment utilizes dental implants to hold an entire arch of teeth. After confirming your eligibility for dental implants, a series of implants are placed in strategic locations throughout the jaw. By placing the implants in areas that maximize your bone, we can immediately attach a
60 | PRINCETON MAGAZINE SEPTEMBER 2022 601 Ewing Street, Suite B-1 Princeton, NJ www.AlyCohenMD.com08540 Let's see if we can do it safely and appropriately. Call for an appointment today. Do you want to avoid or get off of your medications in 2023? Aly Cohen, MD, FACR Integrative EnvironmentalInternalRheumatologyMedicineMedicineHealth INTEGRATIVEAPPROACHESTOLONGHAULCOVID-19 Anton's At the swAn Locally Inspired Cuisine, Impeccable Service in a Sophisticated Romantic Setting 43 South Main St LaMbertviLLe, nJ 08530 (609) 397-1960 30 Church Street | Allentown, NJ 08501 (609) 259-2283 www.allentowndentalcare.com
The
surgery.theofyourimplants.restorationnatural-lookingtotheThismeansrestorativephasetreatmentoccurssamedayasyour
ExploreHunterdonNJ.com A new destination website featuring vineyards, farms, charming towns, outdoor adventures, festivals, and places to stay. Discover a Jersey you never imagined!
A guide
to Hunterdon County's seven craft breweries including maps, tap lists, and special events.
road.
Hunterdon579Trail.com
to farmers markets, farms, vineyards, and artisanal food and beverage makers located near this scenic
A guide country
HunterdonBeerTrail.com
Musicians
Artistic Director Michelle Djokic Brings Together in Historic Settings
By Lori Goldstein
Concordia Chamber Players
62 | PRINCETON MAGAZINE SEPTEMBER 2022
As artistic director, Djokic is the person who researches and selects the pieces for each concert several years in advance. "I love getting lost in libraries," she says. "It's one thing to do the research online, but I love sitting in the stacks, seeing what's there."
It's her favorite way to "kill an afternoon," says Djokic. When she lived in New Haven, Connecticut, the Yale music library was her resource. Now that she lives in Monterey, California, she relies on Stanford's library. Whenever she's in Manhattan, she'll head to Columbia University.
Like an archaeologist, Djokic mines the music literature for hidden gems, pieces that have been rarely performed. "I'm always interested in new music, introducing new language into the community's experience," she says. Don't expect to hear a standard work from the classical music repertoire, such as Beethoven's Opus 18, No. 1, at a Concordia concert. Do come if you want to listen to a quintet arrangement of his Kreutzer Sonata, a performance which Michelle discovered on a YouTube video from Germany. (It's programmed for the Cello2Cello concert this Classicalseason.)musicconcertgoers are notorious for their resistance to new or unfamiliar music. However, Concordia's loyal audiences have come to expect this unique type of programming. And Djokic always has a sense of satisfaction when one of her "discoveries'' is replicated by another chamber music ensemble or series. Once Djokic has chosen the pieces for each concert, it's her responsibility to secure the musicians. She'll begin this endeavor a year in advance, keeping in mind that many artists are well-booked for other engagements, as she is — Djokic is a tenured member of the New Century Chamber Orchestra, as well as founder and artistic director of Sandbox, a performing arts series in Monterey, and Musikiwest, a music education outreach program. It's not simply a matter of hiring, it's careful thinking about which musicians will complement each other. This season features five new artists. Djokic herself has come to know many of the musicians at other festivals or concerts in which she has performed, but she is also open to recommendations from her itinerant colleagues. Not surprisingly, she'll find that new friendships "sprout" during the time the musicians spend in New Hope, and those
Toby Appel/Michelle Djokic Notable Encounter at Nakashima. Michelle Djokic, 2019 by Grittani Creative.
A family of musicians never stops growing. The roots just get deeper and deeper and the tree branches reach out further.
E
SEPTEMBER 2022 PRINCETON MAGAZINE | 63 xactly who are the Concordia Chamber Players? If you scan the past seasons on the Concordia website, you'll find an ever-changing roster of world-class musicians. The one constant is Michelle Djokic, the founder, artistic director, and cellist always-inresidence for the past 25 years. "I almost feel like I'm a puppeteer, manipulating things from up above but also one of the puppets down below," says Djokic. "I see the whole experience as so many different elements involved: it's not just simply the music, not just the composers." And not just all the musicians whom she invites to share in the retreat-like environment of New Hope, Pennsylvania.Howtheburgeoning cultural mecca came to be the Concordia Chamber Players' home is a story that stretches back to Djokic's childhood. In the 1960s, when her family was living in Trenton, her father would take her to visit New Hope. As they passed by the studio of esteemed woodworker George Nakashima, Djokic's father would say, "This is really important work." He recognized the significance of the artist long before people knew who Nakashima was. "Then we'd look at all the artists' work in town," says Djokic. "I always had a sense that there was something uniquely special, a safe harbor for artists in that region." When Djokic's parents moved to New Hope 30 years ago, she befriended members of the community. During a lunch with her friends, she expressed a desire to bring her colleagues from New York to New Hope to make chamber music.
She knew her musician friends would enjoy a respite from the city, and it would be a gift to the New Hope community to hear their music. "It's as close to playing in Europe as I could find in this country," she says.
The musicians also conduct rehearsals at Cradle Valley. Last year the winter events had to be canceled due to COVID-19. The concert was rescheduled in spring, when it was held partly outdoors. Plans for the upcoming winter are still up for discussion due to the changing status of the Thepandemic.thirdvenue is Trinity Church in Solebury, where the "acoustics and aesthetics come together in such a beautiful way … I find it's an environment that's very welcoming for any belief," says Djokic. The interior has "beautiful wood and just the right amount of windows," she adds.
The musicians perform on the second floor, and the ceiling is another two stories up. With an all-stone back wall and an all-wood interior, "you have this wonderful backdrop for throwing the sound out into the room," says Djokic. "This wooden warmth is not at all soundproof to the outside. We never get rained on, but the sound of the crickets or the wind blowing becomes one with the experience of hearing the music … I relish playing with the crickets. At unexpected moments in the music, they always seem to fit rightEveryin." year Concordia's gala and Winterfest concert are held at Cradle Valley Farm in New Hope, owned by Candace Jones, president of the board, and her husband, Stephen Phillips.
Each Concordia performance has a free, open rehearsal that occurs the day before each concert. It's fascinating to hear the musicians target sections of a piece to polish, as well as their dialogue as they reach consensus on interpretations. They are always receptive to questions from the audience. When I ask Djokic about the Concordia board, her eyes light up. "The board is unique in that it has four amazing chefs," she says. "This is really important because of all the receptions at their concerts and at the gala. They are likeminded people that love building community, love enjoying music, trust my programming, trust the direction I want to take the organization, and then have this incredible pleasure of crafting a meal around my programming. They would serve up such an incredible array of food during intermission that we could never get anybody back" for the second half of the program. The board also generously offers their homes for the musicians to stay in during the time when they rehearse and prepare a concert. As she is every year, Djokic is excited about the programming for the 2022-2023 season — which clearly shows she's a champion of the under-represented. Last spring, she offered a concert of four pieces written by female contemporary composers. Chamberfest 2022 highlights female composers living in the 17th
friendships continue long after. "A family of musicians never stops growing," says Djokic. "The roots just get deeper and deeper, and the tree branches reach out further. I have people back in as much as I possibly can." Concomitantly, members of the Concordia audience will follow the artists they've been introduced to and seek out their performances in other venues.
The Concordia Chamber Players perform at three distinctive venues. The Chamberfest 2022 will occur in the historic barn at Glen Oaks Farm in Solebury, Pennsylvania, owned by board member Douglas Kale and his wife Wendy. Built in 1764, the barn has a bottom floor (where animals were once housed) that "goes so deep it's like a sounding board," says Djokic.
64 | PRINCETON MAGAZINE SEPTEMBER 2022
The musicians, who may know each other or are meeting for the first time, only have at most three rehearsals for what is quite often difficult music."The newness of everybody coming together for just that one event is part of what people sense in the audience," says Djokic. "Nobody is not on the edge of their seats. Nobody can take a break from watching their colleagues because we still don't know each other that well. We have to be absolutely clocked into each other. You can't get that kind of spontaneity from a seasoned quartet that has performed together for years."
From left are Miho Saegusa, John Novacek, Ayane Kozasa, Anthony Manzo, and Michelle Djokic at Trinity Church in 2019.
SEPTEMBER 2022 PRINCETON MAGAZINE | 65 Andy Akiho, a steel pannist and composer, is shown rehearsing. Akiho's Grammy-nominated "Seven Pillars" was performed by the Brooklyn-based ensemble Sandbox Percussion at a Concordia Chamber Players concert this past spring. He is currently pursuing a Ph.D. in composition at Princeton University.
Kristin Lee, Francisco Fullana, Anthony Manzo, Michelle Djokic, and Daniel Kim at Chamberfest 2017 at Glen Oaks Farm. Daniel Swenberg and Nell Snaidas at Chamberfest 2019 at Glen Oaks Farm.
Left: Eddie Barbash, Samuel Reider, and Roy Williams at Summerfest 2022 at Cradle Valley Farm. Above: Sibbi Berhardsohn, Alexi Kenney, Romie de Guise Langlois, Michelle Djokic, Richard O'Neill at ArtYard in 2019.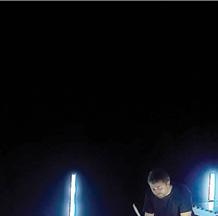 From left are Kristin Lee, Jesse Mills, Peter Ferry, Michelle Djokic, and Mark Holloway at Trinity Church in 2015.
"I found it very difficult to find Native American classical composers that I can relate to, [whose music] I feel like I can own and present with some integrity," says Djokic. "Jerod is a genius in the way he translates Native American culture into our string quartet language so that you really do hear the voice of his people coming through this music." Milestones don't seem to matter to Djokic. When I first interviewed her in the spring, I asked what her goals were for the next quarter century. She told me she couldn't even think about that because, like many artistic directors, she was recovering from pandemicsurvival mode. When I spoke to her again for this article, I asked her to reflect on Concordia's progress in the past 25 years. Djokic told me, "I'm too busy looking forward."
And it was curiosity about the Esselen Native American tribe — which once inhabited the area of California where Djokic now lives — that led her to the music of Chickasaw composer Jerod Impichchaachaaha' Tate.
[concert]."Michelle
View the 2022-23 concert season and purchase tickets at concordiaplayers.org.
century. Djokic has cleverly titled it Il Fattore XX ( The Female Factor ).
"I never really explored composers of the Baroque era. Lo and behold, there is this whole element of what some people call 'behind the convent walls,'" she says. Of course, women were composing in convents … but it was when they left the convent that music expanded into more of a polyphony.… There was a sense of hearing it and allowance for it in Italy." Djokic mentions composers Barbara Strozzi, Isabella Leonarda, and Francesca Caccini, who was the first female to write an opera. "It was quite outrageous that these women are not known, even amongst my Baroque colleagues," says Djokic. "It says a lot about our culture that we still have overlooked women's roles for centuries, so I'm very excited about that has assembled a wonderful team including the renowned Baroque violinists Edwin Huizinga and Manami Mizumoto, harpsichordist Elliot Figg, and soprano Chelsea Helm to help her make the best concert selections. Djokic believes it is the artist's responsibility to utilize the music of the past to help enlighten people to the realities of today's world. The Degenerates concert alludes to the label Adolf Hitler used to condemn artists due to their race or religion. She chose works by Mendelssohn and Zemlinsky, both of whom concealed their Jewish heritage by practicing Lutheranism and Protestantism respectively. Florence Price, a Black composer writing in the first half of the 20th century, would have also been labeled a "degenerate." Ironically, her symphony was performed by the Chicago Symphony in 1933, the same year Hitler was named chancellor of Germany.Recognizing that racism and antisemitism are on the rise today, Djokic says, "I don't want to be political in my programming… [but] I do feel we have a story to tell as artists and musicians. It is relevant in our music; it is relevant in our roles. I like to put that out there not as a challenge, but as an invitation to people as they listen to the Similarly,music."shehas programmed the Shostakovich Piano Quintet because "it captures so many moments in Russian culture, representing not only his being celebrated as a Russian composer, but also being allowed to work," says Djokic. "To the Russian people he was seen as a sign of resistance … [he was] trying to find a way to express what he felt through his music while still being allowed to do it. Pretty sneaky, but pretty great. The hidden story in his quintet is one which speaks to what is happening in Ukraine right now — and not just Ukraine, but so many cultures around the world where people are intimidated and cannot express themselves at all." Again, Djokic stresses "the need for artists to take responsibility for inspiring, for telling stories, capturing moments, and building community."Shostakovich shares billing with contemporary Black composer Carlos Simon, whose music is infused with gospel and jazz, important components of the African American experience. (Djokic communicated with Simon frequently after the killing of George Floyd.)
66 | PRINCETON MAGAZINE SEPTEMBER 2022
I do feel we have a story to tell as artists and musicians. It is relevant in our music, it is relevant in our roles.
Concordia Chamber Players Unidentified maker. Shoes, ca. 1912. Leather, beads, sequins. Stuart Weitzman Collection, no. 220. Photo credit: Glenn Castellano, New-York Historical Society 138 S. Pine Street, Doylestown, PA This exhibition has been organized by the New-York Historical Society. Walk This Way: Footwear from the Stuart Weitzman Collection of Historical Shoes has been generously supported by Joyce B. Cowin. Additional support is provided by The Coby Foundation, LTD; Bank of America; The Schram Family Foundation; and Bloomingdale's.
•
St.
Located
**excluding
3rd month 10% community fee for St. Mary & Grace Gardens - a $2,500 value. Morris Hall Meadows** St. Joseph's Skilled Nursing Center Morris Hall Meadows Skilled Nursing St.
Center St.
1st month 30% discount 2nd month 20 % discount
3rd month 10% discount Waived
discount Waived
•
Skilled
**excluding
Mary's Assisted Living, • Grace Garden Memory Care • New Palliative Care Unit at St. Mary's Morris Hall Senior Care Communities includes: Located in Lawrenceville, NJ • For more information, please visit us at www.morrishall.org or contact us at mhadmissions@morrishall.org or 609-895-1937 Campus Shared with St. Lawrence Rehabilitation Center St. Mary's Assisted Living Grace Garden Memory Care Assisted Living St. Joseph's Skilled Nursing Morris Hall Meadows Skilled Nursing 1st month 30% discount 2nd month 20 % discount 3rd month 10% discount Waived community fee for St. Mary & Grace Gardens - a $2,500 value. **excluding Morris Hall Meadows** ••••ServicesSpecializedShortTermRehabilitationRespiteCarePalliativeCareHospiceCare PRINCETON MAGAZINE SUMMER 2014 Serving The Community – Together St. Lawrence Rehabilitation Center Salutes our Nursing Staff! Thank you for your dedication, hard work and compassion every day and especially during the COVIC-19 pandemic. 2381 Lawrenceville Road | Lawrenceville, NJ 08648 609-896-9500 | www.slrc.org
•
Morris Hall Senior Care Communities • St. Joseph's Skilled Nursing & Long Term Care • St. Mary's Assisted Living • Grace Garden Assisted Living Memory Care • Morris Hall Meadows at Lawrenceville Skilled Nursing 9704326-02 Located in Lawrenceville, NJ • For more information, please visit us at www.morrishall.org or contact us at mhadmissions@morrishall.org or 609-895-1937
Morris
Campus Shared with St. Lawrence Rehabilitation Center Mary's Assisted Living Grace Garden Memory Care Assisted Living St. Joseph's Skilled Nursing Morris Hall Meadows Skilled Nursing
9704326-02 •
Campus Shared with St. Lawrence Rehabilitation Mary's Assisted Living Grace Garden Memory Care Assisted Living St. Joseph's Skilled Nursing Hall Meadows Nursing community fee for St. Mary & Grace Gardens - a $2,500 value. Morris Hall Meadows** in Lawrenceville, NJ For more information, please visit us at www.morrishall.org or contact us at mhadmissions@morrishall.org or 609-895-1937
getforky.com 243 NORTH UNION STREET LAMBERTVILLE, NJ 08530 COMING FALL 2022


70 | PRINCETON MAGAZINE SEPTEMBER 2022 Nondeposit investment products are not insured by the FDIC; are not deposits or other obligations of, or guaranteed by, Peapack-Gladstone Bank; and are subject to investment risks, including possible loss of the principal amount invested. Member FDIC BEDMINSTER • MORRISTOWN • NEW PROVIDENCE • PRINCETON RED BANK • SUMMIT • TEANECK • GREENVILLE, DE All Banking Should Be Private Banking. 300 Carnegie Center, Suite 340, Princeton, NJ 08540 609-807-5564 • peapackprivate.com Locally Startplanning,toSuccessTheFinancialGrownLegaciesbestwealthmanagersknowthatfinancialknowledgeisnotenough.requiresstrongrelationships.AtPeapackPrivate,ourdedicationourclientsisunwavering.VisitourPrincetonofficeforadviceandinvestmentmanagement,andtrustandfiduciarysolutions.growingyourfinanciallegacytoday. FREE ESTIMATES • QUALITY 609-394-2427 We specialize Slate ✧ ShinglesCopper ✧ Metal FullyGutterWe FLESCH'S ROOFING & Sheet Metal Co., Serving the Princeton community for Family Owned and Operated INSTITUTIONAL • RESIDENTIAL • FullyGutterWe FLESCH'S ROOFING & Sheet Metal Co., Serving the Princeton community for over 25 FREE ESTIMATES • QUALITY SERVICE 609-394-2427 We specialize Slate ✧ Copper ✧ Shingles ✧ Metal Family Owned and Operated INSTITUTIONAL • RESIDENTIAL • HISTORICALFLESCH'S ROOFING & Sheet Metal Co., Serving the Princeton community for over Family Owned and Operated INSTITUTIONAL • RESIDENTIAL • HISTORICAL We FullyGutteralso FREE ESTIMATES • QUALITY SERVICE • REPAIR WORK 609-394-2427 LIC#13VH02047300 We specialize in Slate ✧ Copper Rubber ✧ Shingles Metal and Cedar Roofing We also do Gutter work and Roof Maintenance Fully Insured FLESCH'S ROOFING & Sheet Metal Co., Inc Serving the Princeton community for over 35 years INSTITUTIONAL • RESIDENTIAL • HISTORICAL WORK • Trustworthy • Experienced 7 Rt 31 North • 7 Rt 31 North • Pennington, NJ 08534 regentfloorcovering.com • Trustworthy • Experienced • Professionalism • Integrity • Quality 609-737-2466 7 Rt 31 North • Pennington, NJ 08534 regentfloorcovering.com • Trustworthy • Experienced • Professionalism • Integrity • Quality 609-737-2466 7 Rt Carpet • Hardwood • Vinyl • Window Treatments Complete Kitchen & Bath Remodeling Tile • Stone • Countertops • Shower Doors
QUALITY SERVICE • REPAIR WORK 609-394-2427 specialize in Copper ✧ Rubber Metal and Cedar Roofing also do Gutter work and Roof Maintenance Fully Insured ROOFINGCo.,Inc for over 25 years Operated HISTORICAL WORK We also do Gutter work and Roof Maintenance Fully Insured ROOFINGInc 25 years SERVICE • REPAIR WORK 609-394-2427 specialize in Rubber and Cedar Roofing HISTORICAL WORKROOFINGCo.,Inc over 25 years HISTORICAL WORK also do Gutter work and Roof Maintenance Insured • Pennington, NJ 08534 regentfloorcovering.comregentfloorcovering.com31North• Pennington, NJ 08534 regentfloorcovering.com SEPTEMBER 2022 PRINCETON MAGAZINE | 71 24/7 Cage-Free Boarding Doggie Daycare Spacious indoor/outdoor play yards Professional Grooming At-Home Pet Sitting Call or Email to Schedule Your Evaluation Today! Lawrenceville Location: 160 Basin adglawrence@gmail.com(609)LawrencevilleRoad,587-3535 South Brunswick Location: 113 Schalks Crossing Rd, Monmouth Junction (609) agdschalks@gmail.com275-7177 Thank you for your continued support! Locally owned and operated 20+ years of high quality full-service pet www.allgooddogscagefree.comcare! All Good Dogs HP.indd 1 8/19/22 3:49 PM
Taliban policies restrict women's access to work. They dictate what women must wear, how they should travel, workplace segregation by sex, and enforce these rules through intimidation and inspections, according to Human Rights Watch. They particularly target those who worked for the previous Afghan government.
"The crisis for women and girls in Afghanistan is escalating with no end in sight," says Heather Barr, associate women's rights director at Human Rights Watch, according to the organization's website news. "Taliban policies have rapidly turned many women and girls into virtual prisoners in their homes, depriving the country of one of its most precious resources, the skills and talents of the female half of the population."Thishas led to serious physical and mental health consequences including fear, anxiety, hopelessness, insomnia, and a deep sense of loss andInhelplessness.MarchRaz became the director of Princeton University's School of Public and International Affairs Afghanistan Policy Lab. The Lab aims to "help build an inclusive, peaceful, and prosperous Afghanistan that represents all its citizens equally," according to its website.
Ambassador Adela Raz, left, attends unveiling ceremony for gift to the U.N. from the Government of Islamic Republic of Afghanistan at U.N. Headquarters on June 28, 2021 in New York City. ( Shutterstock com )
SEPTEMBER 2022 PRINCETON MAGAZINE | 73 hen students in the U.S. missed up to two years of schooling during the height of the pandemic, experts weighed in on the harm done to the nation's youth. And yet when the Taliban first took control of Afghanistan (1996-2001), girls were banned from going to school altogether, missing out on five years of their education. Sadly, since the Taliban takeover in August 2021, girls in Afghanistan are once again barred from the classroom.Adela(pronounced Ahd -ullah) Raz was 10 years old when the Taliban came to Kabul in 1996 and shut down the schools. An ardent student, she had just completed a skeleton drawing for biology class — a project she proudly absorbed herself in for days — and would have to hide it away in a closet.
Speaking via video chat from a book-lined studio in her Washington, D.C., home, Raz wears a silky headscarf that sometimes slips down, revealing sleek dark hair and captivating eyes. She chooses to wear the scarf, she says, as a celebration of her culture. Her three children
When it became apparent that the schools would not reopen, teachers turned their homes into classrooms. It was through such homeschooling that Raz would learn to speak fluent English. Soon her mother opened a school, teaching sewing, W and Raz, not yet 16, began teaching first graders reading, writing, and basic math. Through hard work and drive, Raz grew up to become the first female deputy spokesperson and director of communications for President Hamid Karzai in 2013. From there she became the deputy foreign minister and, in 2018, the first female permanent representative and ambassador of Afghanistan to the United Nations (U.N.).
Despite the five-year gap, Raz was lucky, she says, to live in an educated community. Her parents knew education was essential — her father, who had completed his higher education in Japan, worked at Kabul University and as a civil servant in the ministries of economics, culture, planning, and international relations. "He said education is the wealth that no one can steal from you," she recounts.
AMPLIFYING W
1963 postage stamp of Afghanistan, depicting an Afghan woman in folk clothing. (Wikimedia Commons)
MEN'S VOICES
Under the leadership of Adela Raz, Princeton's Afghanistan Policy Lab aims to restore educational opportunities to girls, and to alleviate the humanitarian crisis in her nation
BY ILENE DUBE
Raz began serving as the Afghan government's ambassador to Washington just weeks before the Taliban took over in summer 2021, moving to Washington, D.C. That lasted until February of this year, when the position was eliminated.
There are also happy memories of friends and family. "We were all in same place and could stay in touch," she says. When Raz was 12, her father died, quite suddenly, at work. It's a difficult subject, one she shies away from discussing, but admits the loss was devastating to the family. She and her mother had to take in sewing and do whatever work they could find. They had to sell belongings that weren't essential. One of her beloved possessions was a badminton racket her father had brought from an overseas trip. When her mother told her she didn't need it anymore and to sell it, "I didn't have the strength to say I love it so much," says Raz.
All students were bumped up one grade, and when tested, Raz moved up two grades into an accelerated program. "My brothers and I just wanted to study hard," she says. "In Kabul, it's common to be competitive." In no time, she was caught up. Did she ever dream she would someday serve as ambassador to the U.S.?
"That's how we survived," she continues. "It's not just our story but so many others'."
After the collapse of the Taliban, in 2002, A biology class at Kabul University during the late 1950s or early 1960s. ( Wikimedia Commons )
74 | PRINCETON MAGAZINE SEPTEMBER 2022
"It's a city I'm still in love with," she says, even though, during Taliban rule, she and her family — she has three younger brothers — had to move six to eight times. "It's difficult to remember all the times."
— two girls and a baby boy — are tended to in another room by Raz's husband, who is earning a second master's degree from Georgetown University while in the U.S. There is little interruption from the children. "He's probably bribing them with ice cream and TV," Raz says jokingly.Despite all she's been through in her 36 years, Raz demonstrates the resilience to be able to joke. When asked what it was like being the only woman in the room she says, "it was a moment of honor but at times intimidating and challenging. Traveling around the world, I was also the youngest. I was very petite, wore a scarf, and for a time was pregnant. My counterparts didn't always take me seriously."
Afghan women in 1927, during the reform period of Amanullah Khan. ( Wikimedia Commons ) Kabul Faculty of Medicine in the 1970s. ( Wikimedia Commons )
And yet when she went behind closed doors with her female colleagues and they talked about the challenges, "we would crack up. We had a strong women's network among female ambassadors," she says. She calls it a historical time. Although some sources say Raz grew up in the Padtika Province in the eastern section of the country, she points out that she is from a paternalistic society that attributes her father's place of origin to her own. In fact, she was born and raised in Kabul.
"Never," she says. "I was going to school and working full time. My only dream was that I could study without interruption."
When American forces invaded Afghanistan after the terrorist attacks of 9/11, "it opened doors for us," Raz says. "We were able to go back to school. It was a new chapter."
SEPTEMBER 2022 PRINCETON MAGAZINE | 75 Socialist women attend a rally in Kabul in the late 1970s. ( Wikimedia Commons )
A burqa-clad woman in Kabul in September 2021. ( Wikimedia Commons )
"because of its energy, its drive for knowledge.
I long to be a part of that rich community once more. I want to learn with students."
The Lab will have up to nine fellows, "a diverse group of men and women," to conduct research and make recommendations to resolve the humanitarian crisis faced by Afghanistan during the Taliban regime, says Raz. "The expertise and knowledge that a school like Princeton provides will influence policy in the U.S. and Europe. We need hope and space for optimism."Askedif she thinks that Afghanistan will ever be a safe place for her children to return to, Raz pauses. "Without hope, I cannot move forward."
Kabul, Afghanistan, August 10, 2021. Refugee children after the collapse of the country in August 2021 by the Taliban. ( Shutterstock.com )
"I realized I could never become a lawyer because I'm too emotional," she says. "Attending to my clients makes me emotional, so I decided to stick to the diplomacy side." Her first job in Washington, D.C., in 2010, was for an international development organization. But in 2013 she had a sort of reckoning. As the U.S. was taking steps to withdraw troops from Afghanistan, she foresaw the collapse of her country. "I realized that if I wanted to make change, I had to be a part of the change," she says. She flew to Afghanistan with one carryon item to interview for the position of spokesperson and director of communications for President Hamid Karzai. She was offered the position and accepted, not getting back on her return flight to the U.S. After succeeding in that position, the ambassadorships followed. Raz considers herself lucky to have held these positions, and credits her family's values. Because of her struggles to get an education, she developed an incredible hunger for it. She also has praise for her female professors. "They gave me so much good advice which helped to develop my view, my vision, to become the person I am," she says. "Globally, women leaders tend to have so much knowledge and wisdom because they had to work so hard for it."
"There was a dire need for people to do translation," she says. Among her jobs was working on a TV documentary on women struggling for their rights. She earned a scholarship to study at Simmons University in Boston, where she held three majors: political science, economics, and international relations. Growing up listening to BBC World Service stoked her interest in international affairs, as did her father's career. While at Simmons, she maintained a 3.98 GPA, she notes with pride. From there, she earned a scholarship to pursue her master's degree in law and diplomacy at the Fletcher School at Tufts. During those college and grad school years, Raz returned home in summers, working to help women who were victims of violence.
Along with Amaney Jamal, dean, Princeton School of Public and International Affairs, Raz was on the team that launched the Policy Lab in April."It's a critical moment and I look forward to the potential of what we can offer," she says. "It's not in the interest of anyone to see Afghanistan fall into the hands of terrorists. Women, half of the population, have been rendered voiceless. We hope to not only give their voices back but to amplify those voices."
Raz is excited to be in Princeton (she commutes from their home in Washington, D.C.)
76 | PRINCETON MAGAZINE SEPTEMBER 2022 she worked for the U.N. Assistance Mission in Afghanistan, a job she was able to get because of her fluency in English.
HH H Heidi A. Hartmann Call / Text 609.658.3771 W: HeidiHartmannHomes.com E: HeidiHartmannHomes@gmail.com 10 Nassau St, Princeton (609) 921 1411 PRINCETON LISTINGS 11 Governors Lane $1,100,000 221 Shadybrook Lane $1,550,000 1873 Stuart Road W. $2,195,000 Elegant living in this end unit townhouse. Private courtyard patio, 3/4 bedrooms, 3.5 baths and a finished basement. Expanded Littlebrook colonial-split with 5 bedrooms, 3 full baths, saltwater pool and walking distance to elementary school. Pretty Brook on 2 acres, Kathy Knight/Baxter Construction addition, 5 bedrooms, 3.5 baths, 2 family rooms and 3 car garage. Western Section, walk to town beauty, 3 levels of living, 6 bedrooms, 4.5 baths, renovated kitchen and baths plus a 2 car detached garage. 21 Morven Place $2,495,000
For many years, two Country estates served as the Summer residences of the Guggenheim family. These properties provided the privacy that only a prominent family could enjoy. One of these properties, Windwood, in Upper Bucks County, has now become available. Windwood is approached via a long, meandering drive. The home, looks out at the New Jersey hillside. The clean, white stucco and clapboard house, circa 1870, has been meticulously maintained through the years and, especially by its last steward. The entrance opens to the living room. All of the rooms boast intricate moldings and/or wainscoting. Adjacent to the living room is a library with bookcases and fireplace. The dining room is located next to the 20th century eat-in kitchen, den, powder room and walls of glass that look out at the landscaped beds, stone walls and stone patio. From the kitchen area, you can also see the ruins of a stone barn that now serves as a theatrical backdrop for al fresco dining. The junior Olympic sized pool has been re-surfaced. There are two guest homes, including a separate cottage and a two-bedroom apartment over the garage. $2,249,000 WINDWOOD 550 Union Square, New Hope, PA 18938 • AddisonWolfe.com • 215.862.5500 Art Art@AddisonWolfe.comMazzei 610.428.4885 The genesis of Cabin Run Farm was 1785 in the original keeping room and throughout the years, this formidable homestead has grown to 37 plus acres and has become one of the most prestigious compounds in this area of Bucks County. The main house is sited on the precipice of a hillside overlooking Cabin Run Creek and the distant farms. The current stewards have spent endless time restoring the home to its pristine condition. $4,375,000
CABIN RUN FARM The Duane Homestead is sited, majestically, at an elevated location amidst 67 fertile farmland acres. The Bedminster countryside moves in all directions and the open land provides ample opportunity for agrarian pursuits and/or a serious equestrian facility. The stone farmhouse is perfect for those individuals whose architectural sensibility lies in the "purist" realm. The Duane Homestead comes as close as possible to untouched "period" details. $1,650,000
THE DUANE HOMESTEAD
VIEWS OF
"
BY STUART MITCHNER
PRINCETON MAGAZINE SEPTEMBER 2022 High Line, Manhattan, New York City, New York, USA. Designer: James Corner Field Operations, Diller Scoficio + Renfro, and Piet Oudolf. (Phaidon/Photography by Claire Takacs)
Her melodious handiwork included the graduate college, McCosh and Blair walks, Holder courtyard, and Prospect Gardens. An architectural tour of the campus conducted in Princeton University and Neighboring Institutions (The Campus Guide $12.55)
EARLY FARRAND Farrand was still Beatrix Jones when she sent a letter to the editor of the September 6, 1893 issue of Garden and Forest, observing how "the White Pine makes an excellent background for the Red Oak (Q. rubra), which in spring emphasizes the gray tree bearing its 'candles,' as the country children call the new white growth, while in the autumn the Pine retires to its place as foil for the Oak, which is first gorgeous in red and fades into brown as it prepares for winter." Also mentioned, the "Hemlock and White Ash" are "striking together in spring or fall, and at the turn of the leaf the Scarlet Maple seems ablaze near a group of the White and
Black Spruces." Beatrix ends the paragraph with a flourish that must have impressed Aunt Edith and Mr. James: "the stately Yellow and Paper Birches are noticed in damp places, and the Pitch Pine, clinging like a limpet to an impossibly steep rock, looks like a tree on a Japanese fan." At 21, "Trix" clearly not only showed signs of her aunt's literary abilities, she had the eye of a painter, and would one day envision the owner of a garden as "the leader of an orchestra" who must know "which instruments to encourage and which to restrain." With the last analogy in mind, you could compare the Princeton campus to a symphony created and conducted by Farrand during her years (1912-1943) as the University's landscape architect.
er love of beauty and order is everywhere visible in what she planted for our delight." The words honoring landscape architect Beatrix Farrand (1872-1959) are engraved on a bench adjacent to the Princeton UniversityReviewingchapel.the 2009 edition of Beatrix Farrand: Garden Artist, Landscape Architect (The Monacelli Press $60), The New York Times Sunday Book Review alerted "English majors" to the fact that the book "does double duty as a companion" to the novels of Farrand's aunt Edith Wharton, whose friend Henry James knew young Beatrix as "Trix." An updated edition of Judith B. Tankard's monograph has been released on the occasion of Farrand's 150th birthday.
According to Kingsbury, the High Line is composed of two communities of plant life: an open, meadow environment, and a sort of miniwoodland one, the first planted "with lots of grasses" and "perennials, which in late summer and autumn can feel quite prairie-like; the second more enclosed, as the architecture closes in and casts some shade," with small trees like birches and dogwoods dominating, "so there is vegetation on both the tree level and on 'the forest floor.'"
The Sunday Times Book Review calls Wild a "stunning exploration of one of the hottest trends in garden design, nature-based planting with an eco-aware approach, featuring the work of leading designers such as Sean Hogan, Piet Oudolf, and Dan Pearson."
finds the rules Farrand established for Princeton's landscape design "as defining an element of the Princeton style as Collegiate Gothic." Even after her relationship with the University ended, "succeeding landscape architects and gardeners followed the design and planting principles she laid down."
THE HIGH LINE Perhaps because I've been missing New York during the pandemic, I went straight to the section on Manhattan's High Line in Wild: The Naturalistic Garden (Phaidon $59.95) by Noel Kingsbury, with photography by Claire Takacs. It's painful to be feeling nostalgia for what seemed excitingly new as recently as in 2016. But it's been three years since my last visit to the city I love above all others.
| BOOK SCENE
FARRAND'SARCHITECTURELANDSCAPEONBEATRIX150THBIRTHDAY
H 80 |
UPDATED FEATURES Garden Artist, Landscape Architect concludes with a comprehensive list of Farrand's commissions and the gardens open to the public. It also features a new preface outlining the milestones in research since the first edition's publication, updated details about ownership and renovations of many properties, and a revised bibliography of articles and books published over the past 10 years. The new edition also contains images that reflect the current state of the gardens, including Garland Farm (Farrand's last home and garden, which has recently been restored), and Dumbarton Oaks and Dumbarton Oaks Park (which were not included in the first edition), among others.








Edith Wharton's home, The Mount, on June 26, and featured an appearance by Judith B. Tankard, author of Beatrix Farrand: Garden Artist, Landscape Architect
Curious to see how Farrand's Aunt Edith handled landscapes in her fiction, I sampled Wharton's Summer (1917), which opens with a view of "the pastures and larchwoods" surrounding a village that "lies high and in the open, and lacks the lavish shade of the more protected New England villages. The clump of weeping-willows about the duck pond, and the Norway spruces in front of the Hatchard gate, cast almost the only roadside shadow between lawyer Royall's house and the point where, at the other end of the village, the road rises above the church and skirts the black hemlock wall enclosing the cemetery."Whartonactually published numerous nonfiction works in the same subject area as her niece, including Italian Villas and Their Gardens (1904) and Italian Backgrounds (1905). Carmen Pearson's edition of The Collected Writings of Beatrix Farrand (University Press of New England), which begins with the 21-year-old's letter to Garden and Forest, was published in 2009 and is available at the Princeton Public Library. Two out of print copies listed on amazon are going for $200 and $281.
SEPTEMBER 2022 PRINCETON MAGAZINE | 81
The first sentence of Wayne Winterrowd's foreword expresses the spirit of the book: "When Page Dickey enters a garden, she presents the same enthusiasm she must have felt when, as a child, she made her own first garden out of pebbles and wildflowers in a secret clearing in the woods."
Along with Catherine Mosbach, George Hargreaves, Martha Schwartz, and Adrian Geuze, 30:30 includes the next generation of designers working in Chile, Mexico, the U.S., Canada, the U.K., China, South Korea, Japan, Australia, Sweden, Spain, France, Germany, and the Netherlands.
In "30:30 Landscape Architecture" by Meaghan Kombol, 30 of the most renowned landscape architects explore the work of 30 of the world's top emerging architects with more than 500 illustrations.
Charles Waldheim's Landscape as Urbanism (Princeton University Press $29.95) offers more on the background of the High Line, although it would be worth recommending if only for the epigraph it leads with, from Ludwig Mies van der Rohe: "There are, in fact, no cities any more. It goes on like a forest." That fascinating, all too telling metaphor dates from 1955, when Times Square was still a paradise of movie palaces with giant billboards, and the old Pennsylvania Station was untouched. According to Waldheim, New York has been "among the most important venues for the development of landscape urbanist practices," which began with the election of Michael Bloomberg in 2002. That's when the city began "a decade of landscape-driven urban development projects of international significance." After mentioning the "remediation and reconstruction" of the Fresh Kills Landfill on Staten Island, "a heavily programmed urban space" with a park "intended to accommodate ongoing development around the perimeter of its site, while absorbing increasing demands for recreation and tourism," Waldheim moves on to the High Line, which he calls "a more boutique and pedestrian scale of landscape architecture," made possible by a community organization's opposition to a plan to abolish "the abandoned elevated freight railway cutting through Manhattan's lower west side meatpacking district." The Friends of the High Line funded an international design competition for the site's redevelopment as an elevated landscape promenade, reminiscent of Paris's Promenade Plantée.
BLOOMING NEW YORK
A WHARTON LANDSCAPE
THE FARRAND COURTYARD In 2019, Princeton University named the courtyard framed by Henry, Foulke, Laughlin, and 1901 halls — one of the landscapes Farrand helped design — the Beatrice Farrand Courtyard in her honor. The plaque notes that she was the only woman among the founders of the American Society of theofArchitects.LandscapeThe150thanniversaryFarrand'sbirthand110thanniversaryof her garden at Bellefield was celebrated in June in Hyde Park, N.Y., with a chamber music concert by the Garden String Quartet. Another birthday celebration took place at
"THE SPIRIT OF PLACE" Recommended by a colleague, Page Dickey's book, Gardens in the Spirit of Place (Stewart, Tabor & Chang $35), with photography by John M. Hall, echoes Alexander Pope's "Consult the genius of the place in all," whether the subject is an eastern woodland garden on Mount Desert Island in Maine, a Wisconsin farmland garden on Lake Pewaukee, or a garden planted in gravel in Palo Alto, California.
30 BY 30 In Meaghan Kombol's 30:30 Landscape Architecture (Phaidon $75), 30 of the most renowned landscape architects explore the work of 30 of the world's top emerging architects. Architecture Today calls 30:30 "a tantalizing glimpse of where the profession may be heading in the future.... Kombol introduces several subtle departures from the standard format that makes this book an altogether more interesting read."
Max and his talented team can create an extraordinary event that your guests will never forget.[215]MaxHansenCaterer.com766-3439 One of the exclusive Caterers at the Updike Farmstead
FALL SALE WE BUY GOLD, SILVER & DIAMONDS! • Diamond Remounts, Jewelry & Watch Repairs Done On Premises • GIA and EGL Certified Diamonds Belle Jewelry 732.329.2811 • www.bellejewelry.net WATCH SALE: WE CARRY MOVADO AND CITIZEN ECO DRIVE WATCHES Find us on Facebook Belle Jewelry Kendall Park 50%OFF DIAMONDSANDGOLD Monday Friday 10:30am 5 pm Saturday 10:30am-4 pm Closed Sunday
www.blackbearbuilders.comPENNINGTON,NJ609•730•0700 PrINcETON BEdrOOm AddITION
For
Designed
This visionary modern residence on almost 7 acres was brought to life by Princeton-schooled architect Phil Holt and the master builders of Lasley Brahaney. The striking primary spaces of the home lined with floor-to-ceiling glass walls make up a 90 degree curve. Maple flooring, cherry cabinetry and rolling barn doors bring warmth and movement to the expansive spaces, which include a 20-ft. high family room. The main suite is in a wing of its own, with a spa-like bath wrapped in clerestory windows and a room that can be used as an office or gym. An open-air loft study is upstairs along with 3 generously sized bedrooms. Designed by Phil HoltArc" by Phil Holt Nassau Street, Princeton, NJ 08542 more information about properties, market in general, your home particular, please give me a call. office is independently owned and operated. Subject to errors, omissions, prior sale or withdrawal without notice.
"The
4750
The Pride of Princeton's Battle RoadBattle Road Barbara Blackwell, Broker Associate c 609.915.5000 | o 609.921.1050 | bblackwell@callawayhenderson.com callawayhenderson.com | 4
Overlooking Princeton University's Graduate College and serving as the elegant cornerstone of one of the town's most prominent residential streets, this stately house was built for the 93rd Mayor of NYC. While some interior spaces are magnificently adorned with carved marble mantles, delicate picture molding and fanciful hardware, the overall scale is surprisingly livable and welcoming. Architect Glen Fries oversaw a renovation of the gourmet kitchen, marble bathroom, and splendid outdoor terraces and gardens. Above the 3-car garage is a charming guest cottage. Province Line Road | Princeton, New Jersey 08540 (Hopewell Township) | callawayhenderson.com/NJME2017460 | $2,950,000
Each
the
12 Battle Road | Princeton, New Jersey 08540 | callawayhenderson.com/NJME2006388 | $3,000,000
"The Arc"
or
WELL-DESIGNED LIFE
Hans J. Wegner CH22 black oak lounge chair by Carl Hansen & Son; $3,935; danishdesignstore.com
Luigi Bevilacqua Elena Uccelli Lampas velvet bag; price upon request; luigi-bevilacqua.com Currey & Company Serpentine chandelier; price upon request; luxehomecompany.com
Patch NYC designed Zebra rectangular birch wood tray; $54; patchnyc.com Michael Aram Ivy & Oak shaker: $185; michaelaram.com
BYSELECTIONPRODUCT SMITHADAMSLYNN
Mah Jong designed cabinet by Ironies; price upon request; southhillhome.com Rothko stool/side table; $429; Khaiteburkedecor.comInezpoint-toe velvet mules; $304; matchesfashion.com
86 | PRINCETON MAGAZINE SEPTEMBER 2022
A
Duckbilled side table; price upon request; us.julianchichester.com
Theresienthal Newport medium cocktail glass; $216; kneenandco.com Chan Luu Beechnut cashmere and silk scarf; $215; Jullianchanluu.comChichester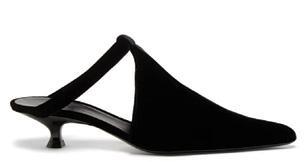 ||STREETNASSAU4CALLAWAYHENDERSON.COMPRINCETON,NJ08542609.921.1050 compares.Nothing Subject to errors, omissions, prior sale or withdrawal without notice. Each office is independently owned and operated. On 9.5 scenic acres including a charming New Jersey farmhouse, a bank barn that was converted into an incredibly distinctive home under the talented hand of architect Jeremiah Ford, and a fully equipped Christmas tree farm, this rare-find farm estate offers endless possibilities for so many uses. Charming foot bridges, a pool, and beautiful greenery surround both houses with the Delaware and Raritan Canal abutting the property on the western boundary and parkland surrounding the other sides. This exceptional offering is like no other and is located close to downtown Princeton, commuter routes, and highly regarded schools. Three Great Properties Being Sold as One! 900 Canal Road | Princeton, New Jersey 08540 (Franklin Township) | callawayhenderson.com/NJSO2001254 | $1,975,000
BYSELECTIONPRODUCT SMITHADAMSLYNN
88 | PRINCETON MAGAZINE SEPTEMBER 2022
Vincent Van Duysen Paul sofa; price upon request; molteni.it
Four Hands Vale bar cabinet; $2,499; Joanagraysonliving.comBoverMospendant; $2,425; lumens.com Arteriors Neymar dining chair; $780; BOYYarteriorshome.comColorblockBuckle phone case; $380; Nakbergdorfgoodman.comArmstrongLanguid solitaire ring; $5,900; nakarmstrong.com
John James Audubon Forked Tail Flycatcher iPhone case; $25; pixels.com
A WELL-DESIGNED LIFE
Four Hands Hudson coffee table; $1,999; Khaitesitdownny.comWaterpleated slingback pumps; $740; Nakbergdorfgoodman.comArmstrongWaterLily earrings; $2,950; nakarmstrong.com
Paola Paronetto Fide Cortecca vase; $238; Mikkossense.comLaakkonen designed Malt Whiskey Modern Classic 4 piece set for Nude Glass; $161; Curreykathykuohome.com&Company Derian tray; price upon request; luxehomecompany..com
||STREETNASSAU4CALLAWAYHENDERSON.COMPRINCETON,NJ08542609.921.1050 compares.NothingWe
Source: Bright MLS and market knowledge of 12 closed sales ≥ $2.5 million in Mercer County: 1/1/22 - 7/31/22.
Now,
Pictured is 31 Westerly Road, Princeton, NJ 08540. Listed and sold by Callaway Henderson Sotheby's International Realty. Closed May 25, 2022. Each office is independently owned and operated. participated in 83% of known sales contracts ≥ $2.5 million in Mercer County so far this year. more than ever, why trust your largest asset to anyone else?
Need a Financial Advisor? Consider a Personal CFO. Call or visit to schedule an appointment (609) 243 7538 | www.clhwm.com HolisticAccumulationofaLastingLegacy™ Securities and advisory services offered through LPL Financial, a registered investment advisor. Member FINRA/SIPC. CLH Wealt h Management is a separate entity from LPL Financial Need a Financial Advisor? Consider a Personal CFO.