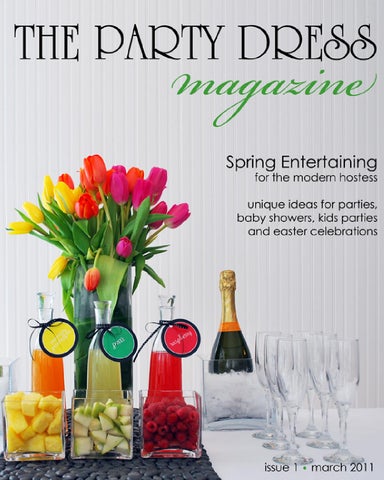 ---
---
Iwant edt ocr eat eas i mpl eandf r es ht abl es et t i ngt hatwoul dappeal t obot hadul t sandchi l dr enf orEas t erbr unch.I s el ect edabl ueandwhi t edotf abr i cf ort het abl ecl ot handhadi tt r i mmedwi t hayel l ow accent .T hepl aces et t i ngswer ea cr i s p,whi t edi nners etwi t hapat t er nededgeandadecor at i vecut l er ys et .T heyel l ow napki nswer emadet omat cht he cont r as tt r i m oft het abl ecl ot h.Ideci dedt ous et wodi f f er entt ypesofgl as s war e-awhi t emi l kgl as swi negl as s ,andacl ear pat t er nedwat ergl as s .F avour swer eus edt or ei nf or cet heEas t ert heme.Mi ni Eas t erbas ket scanbef i l l edwi t hs omanyt hi ngs . Ichos emi ni Eas t ereggs .Whodoes n' tl ovechocol at e? Youcanembel l i s ht hebas ket st ocoor di nat ewi t hyourcol ourpal et t e. Ius edas i mpl eyel l ow r i cr acands ecur edi twi t hhotgl ue.F ort het abl ecent er pi eces ,Iwant edt ous emycol l ect i onofhobnai l mi l kgl as s .Bot ht hecol ourandt hehobnai l compl i ment edt het hemeper f ect l y.If i l l edt hem wi t hyel l ow t ul i psandr os est o br i ght ent het abl e.T hewhi t ecer ami cbunnyi saf unwayt oi nt r oduceat r adi t i onal Eas t eri cont ot het abl e.If i ni s hedhi m of f wi t has t unni ngbl ue,yel l ow andwhi t egr os gr ai nr i bbon.
---
---
Published on Mar 20, 2011  
The Party Dress Magazine - Issue 1  
The Party Dress Magazine - Issue 1  
Published on Mar 20, 2011  
A party-planning e-glossy magazine from the editor of The Party Dress blog. Amazing inspiration for birthday parties, baby showers, Easter...