Westmoreland County elected officials gave their annual State of the County address on Friday, February 17 to a packed house of Chamber members and local constituents.
In his opening address, Dan DeBone, president and CEO of the Westmoreland Chamber of Commerce, celebrated the 20% increase in Chamber membership to nearly 1,000 members, making the Westmoreland County Chamber of Commerce the second largest chamber in southwestern Pennsylvania. In addition, Dan noted that the Chamber has also increased its offering of networking events and educational webinars.
Special Guest Speaker: Alex Halper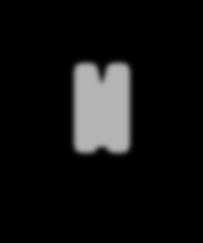 To kick off the event, Alex Halper, vice president of government affairs for the PA Chamber of Commerce, shared a few updates from the state level. While local level government initiatives have a clearer relation to local business development and success, Alex shared how the state-level representation has enabled larger changes that will also have real impact on businesses in Westmoreland County.
For example, Alex touted the lobbying that saw the successful vote to lower the PA state corporate net income tax rate from 9.99% (second only to New Jersey's as the nation's highest) to nearly half that rate at the end of several-year step-down plan. The lower rate will catapult Pennsylvania as a top competitor to attract new investments by large corporations. The ripple effect from this change can have a real and lasting impact on small businesses throughout the state.
County Commissioner Gina Cerilli Thrasher after Alex's presentation of statelevel representation, Gina Cerilli-Thrasher, secretary of the Westmoreland County Board of Commissioners, kicked off updates from the local level. Gina began by highlighting planned celebrations during 2023 as part of the 250th anniversary of the founding of Westmoreland County, including a June 8 commissioner's planning meeting to be held in Historic Hannastown (the location of the county's very early public meetings). A full listing of events occurring throughout the year are available on Discover Westmoreland.
And, as part of her annual tradition to highlight a local non-profit, Gina reviewed the important work of the Children's Bureau with foster children. She shared the brief stories of several of the 250 children currently in out-of-home placement in the county, including those still waiting to be placed. She encouraged anyone interested in becoming a foster parent to attend an incoming info session for more information.
County Commissioner Doug Chew
Following Gina's update, Doug Chew, vice chair of the Westmoreland County Board of Commissioners, focused his update on the importance of celebrating the county's past while pivoting to address its future needs. He highlighted recent developments on broadband access throughout the county and steps being taken to address blight properties (i.e., abandoned, dilapidated structures that can block private development and increase crime rates) in the area.
By addressing these problems, Doug said the county can attract both new businesses and remote workers to Westmoreland County. As part of Doug's annual tradition, he highlighted the outstanding dedication and efforts of the maintenance and custodial crew of the county's public works. As an example of their dedication, he referenced a Christmas Day water break in the county courthouse where the crew arrived at 9 p.m. on Christmas night, working through the night, to clean up water damage on four floors to allow the courthouse to open on time the next day.
County Commissioner Sean Kertes
And finally, Sean Kertes, chair of the Westmoreland County Board of Commissioners, shared updates on economic developments throughout the county. He explained how land sales, developments, and expansion projects not only brought in additional revenue for the county, but also supported hundreds of new jobs.
Relatedly, Sean touted the county's low unemployment rate, which is on par with national averages. And he celebrated the coordinated efforts of local workforce development agencies, including his non-profit Grow Westmoreland, who have partnered with the Chamber and each other to prepare workers for the jobs of tomorrow. In addition, Sean highlighted the recent completion of PennDot work on a 3.7-mile stretch of Route 70, including improvement to the Madison and Yukon exits and upgrades to four bridges. He also announced the addition of a self-driving vehicle test track planned in East Huntingdon as part of a $20M investment through Penn State University.
After each address, the event closed with a Q&A session where the commissioners and Alex Halper responded to questions about mental health, childcare, and additional small business advocacy. Curious how else the Chamber works with government officials throughout the year? Check out Dan's up-to-theminute Government Affairs and General Update emails. Reach out to dan@westmorelandchamber.org if you'd like to be added to his distribution list.
WESTMORELAND COUNTY CHAMBER OF COMMERCE
March2023(Edition –3) CHAMBERCONNECT
Article Written By Noele Creamer Writer/Consultant
This Is The Year To Replace Act 89—Transportation Bill
Last year's collapse of the Fern Hollow Bridge in Pittsburgh is certainly a wake-up call for every county in Pennsylvania to fully inspect and repair its aging stock of highways, local bridges, while providing a predictable and growing source of funding for Public Transportation.
One very important, but critical piece of PA (State) legislation that expired in 2022 is Act 89. Act 89 was signed into law by Governor Corbett in 2013 to fund road projects, bridge repairs, and public transit. Act 89 also establishes a multi-modal fund, which covers ports and waterways, freight and passenger rail, aviation, transit, and bicycle and pedestrian projects, which has and can continue to help Westmoreland County dramatically.
The Westmoreland County Chamber of Commerce has added the replacement of Act 89 within its top three (3) legislative items and has increased its advocacy by a continued and/or collaborated effort with our local and state leaders. The Chamber has also continued an aggressive reach to review the replacement of this legislation with elected officials and leaders outside of the county to make sure they're made aware of our impending needs and vast connections to bordering counties that also need a growing source of funding. Governor Wolf initiated a task force in 2021 to generate ideas and/or to obtain a new funding source, nothing came to fruition. Recommendations from the task force identified a replacement value close to $3.5 billion in annual funding, which could exceed $11.5 billion annually by year 5 and beyond, such recommendations don't fully meet current and/or estimated funding needs, which is estimated at $18.15 billion in annual needs.
I'm optimistic that Act 89 will resurface under the new administration of Governor Josh Shapiro, which recently included the recent appointment of Representative Mike Carrol (former minority leader of the House Transportation Committee) and is now the Secretary of Transportation. Mike Carrol not only has a wealth of transportation knowledge, he understands Pennsylvania's needs to ensure our transportation systems, highways, roads and bridges are adequately funded. I can assure you that our Chamber will continue to increase their level of advocacy to ensure Westmoreland County's funding needs to help sustain, and regrow our region are being heard.
The Westmoreland County Chamber of Commerce Education Foundation (501c3), working in partnership with the Workforce Investment Board of Westmoreland and Fayette Counties and the Commonwealth of PA is excited to announce Leadership Westmoreland Youth Academy 2023. The experience will be a five-day leadership development program offered June 19-23, 2023 from 8AM-3:30PM. The participant investment in Leadership Westmoreland Youth Academy is $175.
Students will learn leadership concepts and interact with local business, government and community leaders. Participants will be Westmoreland County rising juniors and seniors with a GPA of at least 2.5. Much of the week will be spent observing leadership in action at various County locations. The program is in its sixth year.
To apply, students will complete an application, sign a Code of Responsibility & Commitment Form and secure a letter of recommendation. All forms can be found on the Westmoreland County Chamber website at westmorelandchamber.com. The application deadline is April 28, 2023 with notification of acceptance on or before May 16, 2023.
For more information contact Grace Markum, program facilitator, at leadership@westmorelandchamber.com or by calling 814-659-7144.
Leadership Westmoreland Youth Academy is educational & FUN!
Check out the 3-minute video: https://www.youtube.com/watch?v=5wg-xSsHsDs
CHAMBER CONNECTIONS
A Life Changing Question
In 2011, founder, Megs Yunn, met a young girl named Beverly at a local afterschool program. Megs was helping her with her reading homework and Beverly had to use the phrase accustomed to in a sentence. Not knowing the meaning of the phrase, Ms. Megs asked, "Beverly, at birthday parties, people are accustomed to eating what?" Beverly responded that she had never had a birthday party of her own or even a slice of her own birthday cake. Inspired by this interaction, Megs decided to start the nonprofit, Beverly's Birthdays, to provide meaningful birthday celebrations for children experiencing homelessness and families in need. Since 2012, the organization has supported thousands of birthdays, and expanded its mission to celebrate the "birth"day through a variety of baby and parent support initiative including, The Greater Pittsburgh Infant Formula Bank.
Partnerships to Support Families
Beverly's Birthdays has partnerships with over 150 social service agencies, 58 low-income schools, and is a contract provider with Allegheny County DHS and Washington County CYS. They're extremely proud to be a program provider with all Family Support Centers in Allegheny County, while helping children and families in six additional counties, which includes Butler, Armstrong, Westmoreland, Washington, Fayette and Greene County.
Programs
Beverly's Birthdays hosts group birthday celebrations at our agency partners facilities for children who have a birthday during that month/season. The guests are the other children in the program and their families (if applicable). We rely on volunteers to help support our work by volunteering their time to support our parties.
Birthday Cheer Boxes
According to Meg Yunn, "every child deserves awesome birthday gifts on their special day." They provide custom, curated Birthday Gift Boxes, which are distributed to over 9,000 children annually and includes gifts, books, hygiene items, snacks, toys, plush, and more. All items are new and packed with cheer and love.
Beverly's Babies
This is a division of Beverly's Birthdays that helps parents celebrate a new birth by providing the following services, Itty Bitty Birthday Cheer Diaper Bags, Free Community Baby Showers, and A Year of Cheer referral program. We also manage The Greater Pittsburgh Infant Formula Bank. Learn more about this division at Beverly's Babies
Classroom Cheer
Beverly's Birthdays provide teachers in low-income elementary and primary schools throughout the Greater Pittsburgh region with their own Classroom Cheer Kit. This kit contains everything a teacher would need to recognize their students' birthdays.
The Birthday Boutique
Beverly's Birthdays mobile fashion trucks add birthday cheer in a wonderful way! Children and their families can receive new clothing, pajamas, and accessories. Our trucks accompany us to all of our group birthday celebrations and baby showers.
Milestones
As a contract provider with Allegheny County CYF, they have the opportunity to celebrate youth in foster care with other special, important, meaningful milestones in their lives. We recognize special events like, graduation, new jobs, their first day of kindergarten, special holidays, and more.
Non-Profit of the Month For Volunteering & Donating Opportunities Call (724) 590-5106 (412) 720-9737 getinvolved@beverlysbirthdays.org Or Visit Beverly's Birthdays Website at beverlysbirthdays.org Beverly's Birthdays One Simple Goal! To Celebrate Children & Families
Mona Pappafava-Ray President and CEO