the South Burlington's Community Newspaper Since 1977
housing
State and city officials gathered at the O'Brien Farm property last week to break ground on a first-of-its-kind housing development project — one that will be completely free of fossil fuels and will essentially function as its own microgrid community.
The 155-home project called Hillside East — an extension of the existing Hillside development on the property with 115 units — features fossil fuel-free energy generation, with solar paneling, in-home battery storage back-up technology, and a community microgrid with utility scale batteries built out by Green Mountain Power, providing energy as needed.
With both the in-home battery backup, as well as the electricity provider's grid scale battery facility on the property, the neighborhood will be climate resilient and will "create a virtual power plant lowering energy costs for all GMP customers on peak energy days," according to a press release published by Green Mountain Power.
"Vermonters are facing two overlapping challenges: a dire housing shortage and the ongoing climate crisis," Vermont Sen. Peter Welch said at the groundbreaking. "This project helps tackle both problems
head-on, creating more than 150 fossil fuel-free homes using Inflation Reduction Act tax credits. It's the kind of ambitious project we need more of — in Vermont and across the United States."
The South Burlington-based real estate developer, O'Brien Brothers, had built 115 homes at the property several years ago. But "the big difference here is that it'll be 100 percent fossil fuel free ... whereas the previous phase we were building highly energy efficient homes, but we did have natural gas to the units," said Evan Langfeldt, O'Brien Brothers' president and CEO.
"We made an internal decision that we wanted to go in this direction and continue to actually increase the level of energy efficiency that we were already building to," he said.
With the battery technology in place, "not only are you backed up in your home, but you're also backed up on site," he said. "So, what this ends up becoming is a micro-grid community. You're charging your batteries via your solar, you're backed up with your own unit's battery storage, and then you've got this grid-scale, battery-storage facility that's backing up
See HOUSING PROJECT on page 13
MAY 25, 2023 other papersbvt.com VOLUME 47, NO. 21 PRSRT STD U.S. POSTAGE PAID PERMIT #217 CONCORD, NH ECRWSSEDDM POSTAL CUSTOMER
Remembrance SoBu commemorates Memorial Day Page 2 Get trapping State sets hearings on trapping, coyote hunts Page 3
BAM BURGER, Anyone? LaPlatte Beef, Pickled Jalapenos, BBQ Sauce, Crispy Onion Real Food, Real Easy Williston & South Burlington GetBlissBee.com #getblissbee
BAM
PHOTOS BY ANDY DUBACK
Some of Vermont's top-ranking officials wielded golden-tipped shovels Friday to break ground on a 100 percent fossil fuel-free neighborhood at Hillside East in South Burlington. Below, O'Brien Brothers CEO Evan Langfeldt.
COREY MCDONALD STAFF WRITER
New
project called 'first of its kind'
Gov. Scott, Sen. Welch attend groundbreaking; 155-home development will be fossil-fuel free
Former U.S. marshal, South Burlington resident dies
STAFF REPORT
Christian Hansen Jr., the longest serving U.S. marshal in Vermont history and a former state legislator, has died. He was 91.
Hansen, formerly of South Burlington, was shot at, chased fugitives, protected judges and witnesses and auctioned off seized property during more than 20 years as head of the nation's oldest federal law enforcement agency in Vermont.
South Burlington commemorates Memorial Day at Veterans Park
The first national observance of Memorial Day occurred on May 30, 1868, originally known as Decoration Day, a holiday proclaimed to honor the Union soldiers who had died in the Civil War.
Since then, communities across the nation gather on the last Monday in May — or another day — to commemorate Memorial Day, the National Day of Remembrance to honor those who made the ultimate sacrifice in service to country.
For some, this day is nothing more than the unofficial start of the summer season, but many other Americans take a moment to remember the sacrifice of fallen military service members and their families.
Residents of South Burlington will gather at Veterans Memorial Park on Friday, May 26, at 10 a.m. to honor the nation's heroes.
In the case of rain, the gathering will take place at the City Hall Auditorium.
President Richard Nixon, following the recommendation of U.S. Sen. George D. Aiken, a Republican, appointed Hansen the U.S. marshal for Vermont with approval of the U.S. Senate in 1969. Hansen served until August 1977, including a short stint during the deadly 69-day standoff at Wounded Knee, S.D., in 1973.
Hansen, who was living in Brattleboro at the time, was elected in 1980 to the Vermont House of Representatives replacing Rep. Tim O'Connor, a former speaker of the House.
Hansen's legislative stint included a special summer session in 1981 that passed a progressive law that said criminals as young as 10 years old could be charged in adult court with a dozen major crimes, including murder, arson and rape. The historic session came after more than 30,000 Vermonters petitioned then-Gov. Richard Snelling for juvenile reforms in the wake of a rape and murder of a 12-year-old girl and the rape and attempted murder of her classmate in Essex Junction in May 1981. The attackers were 16- and 15-year-old boys.
Reagan reappointed Hansen to the position of marshal with unanimous consent of the Senate in 1982. Hansen and his wife, Nancy, moved permanently to South Burlington until his retirement in October 1994. They later moved to Rutland.
During his time as marshal, Hansen often spoke with fondness for his staff, especially
when the U.S. Department of Justice selected Vermont as one of the three best run offices among the 94 districts nationwide in 1993.
After retirement, Hansen and his wife split time between their summer home in Rutland and winter home in Bradenton, Fla. A memorial service for Hansen will be planned for this summer in Rutland.
Hansen died in Florida on Mother's Day after a short illness. Nancy, his wife of 66 years, died in August 2021 in Rutland.
Hansen served in the U.S. Air Force (1951-55), where he attained the rank of staff sergeant and was a Korean War veteran.
He began his law enforcement career as a deputy sheriff in Franklin County and in Windham County.
The Fitchburg, Mass., native was employed by New England Telephone from 1955 to the late 1960s, moving to Vermont in 1965 and served as a manager in Brattleboro and St. Albans.
He attended Fitchburg State University and Stevens Business College of Fitchburg.
Hansen was community minded and served in several organizations in Vermont, including the South Burlington Kiwanis, Rotary, The Elks, American Legion, Moose Club and VFW. He was also an active member of the Cairo and Sahib Shriners and was a past potentate.
Hansen was a huge baseball fan, collecting cards, uniforms, bats and more. He was a Red Sox fan for over 75 years and rarely missed opening day at Fenway Park. He also followed the Vermont Reds and Vermont Lake Monsters. When he moved to Florida, Hansen became an active member of the Pittsburgh Pirates booster club for spring training and worked at the ballpark.
Survivors include daughters, Susan (Graydon) Densmore, of Ticonderoga, N.Y., and Cindy (Louis) Bennice, of Ballston Spa, N.Y., and a son, Mark (Diane) Hansen, of Fort McCoy, Fla.
AOT road construction report
Burlington — Construction continues along U.S. 7 (Shelburne Road, Shelburne Street, South Willard Street) to the intersection with U.S. 2 and Alt. U.S. 7 (North/ South Winooski Ave, St. Paul Street) to the intersection with Riverside Avenue. Nighttime work hours are 7 p.m. to 6 a.m., Sunday through Thursday. Expect delays. Parking restrictions will be in effect at various times.
Burlington, Shelburne Street Roundabout — Construction continues on the Shelburne Street Roundabout at the intersection of U.S. 7 (Shelburne Street, South Willard Street), Alt. U.S. 7 (Shelburne Street), Locust Street and Ledge Road. The entrance to Ledge Road at the roundabout will be closed Monday through Friday
between 8 a.m. and 5 p.m.
Charlotte-South Burlington — Roadway resurfacing continues along U.S. 7. Nighttime work hours are 7 p.m.-6 a.m., Sunday through Thursday. Delays may occur, particularly in the evening.
Colchester — Construction continues on the Exit 16 diverging diamond interchange located along U.S routes 2 and 7. Travelers should expect single-lane closures between 6 a.m.-3 p.m. There will be intermittent stoppages between 6 a.m.-7 p.m. and 9 a.m.-2 p.m. for blasting. Wait times should not exceed 10 minutes.
During nighttime hours, motorists should expect lane closures between 7 p.m.
See CONSTRUCTION on page 3
Page 2 • May 25, 2023 • The Other Paper
Christian Hansen Jr.
Family owned since 1967 It's Time To Plant! Quality Plants Vermont grown right here! • Hanging Baskets • Perennials • Annuals • Vegetables • Herbs
Trees
Shrubs
Mulch
Compost
Seeds
Proven Winners M-F: 8-6 SAT: 8-4 SUN: 10-4 GIFT CARDS AVAILABLE ONLINE
•
•
•
•
•
•
FILE
PHOTO
Flags fly at half mast at a previous Memorial Day service in South Burlington.
A trapper sets a trap for beaver during Vermont's regulated season for this species, which runs from October through March.
Trapping, coyote hunting hearings set
The Vermont Fish and Wildlife Department and the Vermont Fish and Wildlife Board are accepting public comment and will hold three public hearings on new proposed regulations for trapping and for hunting coyotes with dogs.
The new proposed regulations come in response to the Vermont Legislature's passage last year of acts 159 and 165.
Act 159 directed the department to improve trapping safety and the welfare of animals trapped during the state's regulated trapping seasons. The department's proposal includes establishing a safety buffer between public roads, state-owned trails and places where traps can be set, and restricting the use of body-gripping traps to reduce the risk to pets.
Act 165 directed the department to create rules guiding the use of dogs to hunt coyotes, a practice that is not currently regulated. The department's proposal will cap the number of individuals permitted to hunt coyotes with dogs in Vermont to 100 hunters.
It will also restrict the number of dogs involved in each hunt to four or fewer and includes safety provisions like requiring that dogs wear tracking and control collars
CONSTRUCTION
continued from page 2
and 6 a.m. along U.S. routes 2 and 7. At least one travel lane will remain open in each direction.
Essex Junction — Work on the second phase of the Crescent Connector project is underway. Motorists should expect flagged traffic and delays on VT 2A (Park
when hunting. Complete details on both sets of legislative requirements, the proposed regulation changes approved for public comment by the board earlier this spring, and additional recommendations from the department are available at bit. ly/42N0qOu.
Public comment will be accepted through the end of June. Comments can be emailed to anr. fwpubliccomment @vermont.gov with the subject line "trapping and coyote regulations."
Hearings will be held:
• June 20, 6:30-8:30 p.m., Rutland Middle School, 67 Library Ave., Rutland.
June 21, 6:30-8:30 p.m., Montpelier High School, 5 High School Drive, Montpelier.
June 22, 6:30-8:30 p.m., online on Microsoft Teams at tinyurl. com/trappinghearing. Following public comment, revisions by the department, and a final vote by the board, the new regulations are expected to go into effect in January 2024.
Thursday, June 1
Street) near Five Corners. Seek alternate routes if possible.
Williston — Expect a longterm lane shift on U.S. 2 between Gregory Drive, South Burlington and Adams Drive, Williston. Impacts will be minimal, but travelers should be aware that
flaggers will be present to allow construction vehicles to move in and out.
Williston Park and Ride — Construction of a new park and ride facility along Vermont 2A continues, with one-way alternating traffic. Anticipate delays.
The Other Paper • May 25, 2023 • Page 3
PHOTO BY VERMONT DEPARTMENT OF FISH & WILDLIFE
PHOTO BY VERMONT DEPARTMENT OF FISH & WILDLIFE
CHEERS TO 50 YEARS. Friday, May 19th: Opening day Sunday, May 28th: 50th Season Kickoff Party, with music from The Grift and more. Reserve at BasinHarbor.com/red-mill or call 802-475-2317. EARLY ADVERTISING DEADLINES
DATE:
All Display Ads, BANG/Combo Ads and Classified Ads AD DEADLINE: Friday, May 26, Noon Our offices are closed Monday, May 29, to observe the holiday. VERMONT COMMUNITY NEWSPAPER GROUP
A red bone, a common hunting dog, wears a GPS collar and control unit.
Honoring Heroes Memorial Day ISSUE
South Burlington
Police Blotter: May 15-21
Agency / public assists: 20
Suspicious event: 17
Welfare check: 17
Disturbance: 14
Alarm: 13
Suicidal person: 11
Larceny from motor vehicle: 11
Retail theft: 10
Motor vehicle complaint: 8
Traffic stop: 9
Trespass: 9
Motor vehicle complaint: 8
Accident, property damage: 8
Larceny, structure: 6
Total incidents: 241
Arrests:
May 16 at 8:30 a.m., Michael T. Gbenusola, 40, of Colchester, was arrested for violating conditions of release on Shelburne Road.
May 16 at 9:23 a.m., a 14-year-
CRIME & COURTS
South Burlington Police Blotter
old juvenile was arrested for false public alarms on Proctor Avenue.
May 17 at 8:37 p.m., Dakotah S. Robare, 32, no address given, was arrested for simple assault on Dorset Street.
May 17 at 9:41 p.m., Heather L. Payne, 39, of New Britain, Conn., was arrested on an in-state warrant on Kimball Avenue and Kennedy Drive.
May 18 at 1:12 a.m., Luana Desousa Almeida, 26, of Burlington, was arrested for unlawful trespass on Harbor View Road.
May 18 at 8 p.m., Ronald L. Bevins, 50, of South Burlington, was arrested for burglary on Hadley Road.
May 18 at 3:23 p.m., Shaun M. Shea, 44, no address provided, was arrested for retail theft and unlawful trespass, both
misdemeanors, on Dorset Street.
May 20 at 1:45 p.m., Zachary S. Munson, 24, of St. Albans, was arrested for driving under the influence, first offense, on Williston Road.
May 21 at 1:31 p.m., Kemo C. Teal, 26, of Manchester, Conn., was arrested as a fugitive from justice on Stonehedge Drive.
Selected incidents:
May 15 at 1:06 a.m., police were called to Dorset Street for a report of a suicidal person.
May 15 at 7:45 a.m., someone stole broke into a car on Market Street. Two other larcenies were reported that morning, one at 8:03 on Hanover Street and a second on Dorset at 8:10 a.m.
May 15 at 10:31 a.m., a larceny
from a structure on Farrell Street.
May 15 at 7:16 p.m., threats were investigated on Logwood Street.
May 16 at 8:53 a.m., another car break-in, this time on Irish Cove Road.
May 16 at 5:11 p.m., police performed a welfare check on Lime Kiln Road.
May 17 at 10:26 a.m., police are investigating a theft of service on Haymaker Lane.
May 17 at 11:28 a.m., a problem animal brought police to Ethan Allen Drive.
May 17 at 12:29 p.m., larceny from a vehicle on Bay Crest Drive.
May 17 at 3:43 p.m., police coordinated with youth services on Catkin Drive.
May 18 at 12:28 p.m., police are investigating a report of possession of stolen property on Shelburne Road.
May 18 at 3:21 p.m., an accident on Hinesburg Road resulted in injury.
May 18 at 5:26 p.m., an accident resulted in property damage
on Williston Road.
May 19 at 1:38 a.m., a DUI case is pending after a stop on Williston Road.
May 19 at 9:53 a.m., police are investigating a report of fraud on Harbor View Road.
May 19 at 11:25 a.m., a background check was performed on Gregory Drive.
May 19 at 12:49 p.m., another report of fraud, this time on Allen Road, was reported.
May 19 at 4:19 p.m., an animal bite was reported on Hinesburg Road.
May 20 at 4:03 a.m., a vehicle was reportedly stolen on Shelburne Road.
May 20 at 4:21 p.m., police were called to Lime Kiln Road for a report of a suicidal person.
May 20 at 8:29 p.m., needle pickup on Hannaford Drive.
May 21 at 11:45 a.m., a domestic call came in from Shelburne Road. The investigation is pending.
May 21 at 2:13 p.m., larceny from a vehicle on Lime Kiln Road.
May 21 at 11:23 p.m., a disturbance on Williston Road.
South Burlington's Community Newspaper Since 1977 A publication of Vermont Community Newspaper Group LLC otherpapersbvt.com
Advertising Director Judy Kearns judy@otherpapersbvt.com (802) 864-6670 x21
Advertising Wendy Ewing wendy@shelburnenews.com (802) 985-3091 x12
Managing Editor Dylan Kelley dylan@stowereporter.com
News Editor Tommy Gardner
Staff Writers Aaron Calvin Corey McDonald Liberty Darr
Production Manager Stephanie Manning stephanie@shelburnenews.com
Editor/Publisher Gregory Popa gpopa@stowereporter.com
Billing inquiries Leslie Lafountain leslie@stowereporter.com (802) 253-2101
Advertising submission deadline: Thursday at 5 p.m. advertising@otherpapersbvt.com classifieds@otherpapersbvt.com
Editorial submission deadline: Friday at 5 p.m. news@otherpapersbvt.com
Calendar submission deadline: Friday at 12 p.m. news@otherpapersbvt.com
Contact: 1340 Williston Road South Burlington, VT 05403 (802) 864-6670
Page 4 • May 25, 2023 • The Other Paper
The Other Paper is published weekly and mailed free to South Burlington residents and businesses, and rack distributed in select high-traffic areas. The Vermont Community Newspaper Group LLC assumes no responsibility for typographical errors in advertisements and reserves the right to refuse advertising and editorial copy. the
OPINION
Lawmakers address suicide prevention, growing workforce
From the Senate
Sen. Ginny Lyons
On May 12, the Senate and House adjourned after a productive legislative session. We provided solutions to many of Vermont's important problems. Issues such as investing in child care, affordable housing, opioid addiction and response to climate change received significant media attention. Legislation covering other areas such as mental health, access to medication, public health and suicide and workforce initiatives have received less. I am sharing a few of these less publicized topics.
Many hospital and other care facilities have unused prescription drugs that are left when patients are discharged. I have worked with the Department of Health to determine how we might rescue these drugs for other patients who need them. The legislation we passed this session should be signed into law soon.
It will allow for a Vermont unused prescription drug repository to be established. Vermont will work with a program already established in another state. This will save considerable time and money. Unused prescription drugs that are securely wrapped will be catalogued and made available through a repository for Vermont patients.
The pandemic left many children and adults with anxiety and or severe mental health issues, potentially leading to suicide. Last session we dedicated $3 million to mental health programs. That bill was identified as a model by
the national afterschool program. Recovery will take more time, planning and resources.
H.481, when signed into law, will result in statewide model protocols for suicide prevention. It is disturbing to know that there is a high rate of suicide among service members and veterans. The bill will help identify best practices for family members and others to provide support for this group.
The bill also recognizes a need to explore research about how social and other media have adverse effects on young people, perhaps leading to suicide. The bill includes reference to prior legislative work on eating disorder treatment and prevention. After-school programs can help prevent suicide and help with other mental health issues. The budget includes $4 million for such programs. These initiatives and others are greatly needed to turn the tide on critical areas of Vermont's mental health crisis.
Last year, Chief Justice Paul Reiber and others in the Vermont judiciary invited me to participate with a statewide group of public safety officials, state's attorneys, public defenders, and others to improve judicial procedures for those with mental health issues.
My subcommittee recommended that I introduce S,91, an act relating to competency to stand trial and insanity as a defense.
The law will shorten the length of time it takes for the judiciary to work with someone who is accused of a crime who may be incompetent to stand trial or who wishes to use insanity as a defense. House and Senate
judiciary committees, as well as House and Senate health care committees, acted on the legislation to ensure that competency to stand trial is determined before someone is evaluated for insanity related issues.
Rep. Martin LaLonde's column in the May 18 edition of The Other Paper provides a solid description of that bill.
The statewide group also supported S.89, which will establish a secure forensic facility for those with a mental illness or disability who may have committed a severe crime. The facility is designed to provide the medical and counseling services needed for people in these situations.
Our reduced health care workforce is a continuing issue. This session we passed several bills that will allow for physical
therapists, psychologists, counsellors and audiologists to access temporary licenses in Vermont or other compact states. Vermont will join compacts with other states that allow these professionals to work in all these states. Hopefully, Vermont can benefit by drawing professionals into the state for needed permanent health care jobs.
In addition to these bills, the Legislature continues to invest over $70 million in state college forgivable loans, critically needed health profession scholarships (including nurses), small business technical assistance, Adult Basic Education, a sustainable jobs fund, and others. The combined support for professional education and workforce development, with the state's investment in housing, can help Vermont become more
economically sustainable.
To attract and keep workforce, the budget includes $50-plus million for supportive and general assistance housing, over $100 million for affordable and emergency housing, including a possible $10 million for the missing middle category of worker force housing. This upfront investment is critical to Vermont's economic growth.
These are a few of the issues we have debated and supported during the session. I look forward to continuing our productive work next January.
Ginny Lyons, a Democrat from Williston, represents South Burlington, Charlotte, Hinesburg, Shelburne and several other towns in the Chittenden-Southeast Senate district.
UVM pain management program focuses on a balanced holistic body
six weeks in the hospital, I was sent home in a wheelchair.
The comprehensive pain program at University of Vermont Medical Center offers an innovative 16-week program for those grappling with debilitating chronic pain. I am currently a participant. It is quite a wondrous paradigm of care and well-being.
Twenty-seven years ago, I had spinal cord surgery to remove a tumor at C2 that left me with Brown Séquard syndrome. My right side has no sense of touch or temperature. My left lost proprioception. I have no kinesthetic connection to the ground. After
Over the years, physical therapy, swimming, water running and yoga incrementally expanded motor skills, coordination, balance and strength. Initially quadriplegic, I incrementally regained function and within months used a cane or walker with the chair as backup.
One unpleasant after effect: neuropathy is unrelenting on my right side. My foot feels swollen and on fire — electric shocks punctuate every step. Excruciating throbbing pulses through my hip.
Trying to lessen the distress, I ricocheted to body workers, chiropractors, acupuncturists and
herbalists. Everything was scatter-shot, with little or no medical advice. Insurance sometimes covered limited treatments, most times not.
Pharmaceuticals tempered spasticity and misery but distanced me from family and friends. Falls, accidents and setbacks were emotionally fraught. Chasing relief seemed futile.
Ambulation became even more complicated two years ago when I slipped in a restaurant and fractured my right fibula, adding intense burning on top of
Celebrate summer at Shelburne Museum and join us for Free First Friday Eve events this season. Enjoy an evening of live music, lawn games, food trucks, and special exhibitions–the entire Museum campus will be open and FREE to all!
The Other Paper • May 25, 2023 • Page 5
Sen. Ginny Lyons
Guest Perspective
FREE FIRST FRIDAY EVE X X X X X X X X X X X X X X X X 5–7:30 p.m. | Bands start at 6 p.m.
John R. Killacky See KILLACKY on page 7
June 2: The Ray Vega Latin Jazz Sextet | July 7: Sabouyouma | August 4: Barika | September 1: The Grippo Funk Band shelburnemuseum.org
Free First Friday Eves is generously sponsored by
Local cyclist fatality was avoidable tragedy
To the Editor: When a driver is distracted a cyclist or pedestrian can die.
Last October, Gerard Malavenda was cycling on Hinesburg Road when a truck crossed almost three feet to the right of the fog line and ran him down.
On April 6, the driver was cited with "grossly negligent operation with death resulting," the investigation took almost six months. There were questions about phone use at the time of the crash — this is no accident. The Other Paper reported that the driver had deleted all call and text logs. After being served a subpoena, AT&T was not able to supply the information.
I personally find Malavenda's death particularly terrifying. I am the same age now as he was when he was run down by that truck in October. I cycle on the same roads around this area, it could have been me.
I am a cautious rider; I stay as far as possible to the right to maintain a consistent and predictable track. This strategy to minimize risk did not save Malavenda's life. He is even reported to have been wearing a neon jersey and shoe covers.
The Other Paper story on April 20 ("Hinesburg man pleads not guilty in cyclist's death") stated that the driver saw Malavenda, and then he was suddenly right in front of the truck.
To be honest, this is not surprising, the speed limit at that location is 45 mph. Though the road is in South Burlington, it is controlled by the Agency of Transportation. The city had requested the speed limit be lowered, but the state refused. Malavenda died.
In a 2021 six-day traffic count near the site of this crash, the 85th-percentile speed was 63 mph. This means that 85 percent of the vehicles were going 63 mph or less, but 15 percent were going faster. A vehicle traveling at 63 mph is moving 92 feet per second. It is no surprise that the driver said that Gerard was suddenly right in front of his truck.
When we get behind the wheel, we carry a huge responsibility. Recognize that responsibility. Set an example for your kids when you drive. Take a moment to pull over to look at that text. 92 feet passes under your vehicle very quickly.
Doug Goodman
South Burlington
Goodman is a member of the South Burlington Bike/Pedestrian Committee, but the views expressed here are his own.
Please stop using SoBu in headlines
To the Editor: SoBu is neither hip nor cool. As a 70-year-old second generation resident of South Burlington I find the term SoBu to be an ill-advised attempt at relevance and branding.
I'm certain that put to a referendum this cringe-worthy four-letter word would be squashed for good. It's my understanding that back in 2017 or so the city threw $17 grand at a marketing firm, and this is what they came up with. I also understand that around half of the residents would consider a name change, including myself.
I do like the idea of a more definitive identity than just being south of Burlington. Burlington's
marketplace is a hip and cool area of the city. They have done a great job promoting that area of shops, bars and restaurants along with the Waterfront. South Burlington has the opportunity to promote Market and Garden streets as a hip and cool destination, once it's completed.
Please do not attempt to promote the entire city as hip and cool. I'm begging the Other Paper to please stop using the SoHo wannabe moniker and return to So. Burl. on your headers. Are there other readers out there that feel the same way? If so, please write a short note to the editor sharing your thoughts and feelings on this important matter.
Tony Basiliere South Burlington
Campaign participation key to democracy
To the Editor:
Recent articles and letters in The Other Paper have addressed the concern of recent city councils being comprised of primarily citizens from the southeast quadrant. These concerns are legitimate, and I will leave it to others to determine whether or how to create a change.
The purpose of my letter is to thank not only those who have served but all of the candidates over the years who have put their names forward by running for any office in government. Running for office can be a very time-consuming effort and the willingness to address issues that are important to the community are valuable contributions to our public life. Whether one agrees or disagrees with a candidate position, while important, does not reduce the value of
the discussion, be it in public at a debate or during house-to-house campaigning.
The article of April 20 — "Most campaign cash comes from wealthiest areas" —presented some interesting data regarding campaign cash, which at first glance I found alarming. On second thought the real concern was the fact that only 23 percent of the eligible voters took the time to vote.
I would urge all future candidates to seek the financial support that is necessary to compete in an election from all areas in the city, but more important, I urge them to strongly urge people to vote. At all levels of government our democracy can only function for our collective best interest if all citizens become knowledgeable and exercise their right to vote.
Whether the vote is closely contested or a landslide, it is important for the community to understand how the community feels about a particular candidate or issue.
Louis Bresee South Burlington
Trinity Educational Center struggles with funding
To the Editor:
Last year, the South Burlington School District could not participate in the summer meal program. Trinity Educational Center Inc. stepped in and prepared over 300 meals weekly. The South Burlington Rotary Club donated funds so the center could begin preparing meals instead of being forced to wait for U.S. Department of Agriculture funding.
I am unsure if the school district will be allowed to partici-
pate in the summer meal program. Trinity Educational Center cannot provide summer meals in the quantity of last year with an identical small kitchenette and small appliances, donated by a Rotarian.
We are holding several fundraisers: Selling T-shirts May 19-31, holding a car wash May 27, South Burlington High School, 10 a.m.-2 p.m., and hosting a special dinner on June 2. We hope these three fundraisers are successful, which means we should be able to operate for two weeks.
Those two weeks include serving breakfast and lunch — 20 meals for five days — for 10 youth who will be attending Infinite and five lunches for drop-in youth.
Based on those calculations Trinity Educational Center would be preparing 125 meals a week, which is significant, especially if we do not qualify for the USDA program. We must modify the meals; the youth will eat breakfast at home and lunch and a snack at Infinite.
As of today, for summer break we can only provide food and activities for one day. A possible outcome is Trinity Educational Center will not be able to operate Infinite's summer program. We cannot allow youth to attend on a set schedule when we cannot provide food. Also, we would not have daily activities for the youth, especially painting and Science, Technology, Engineering and Math (STEM) projects.
Operating a small nonprofit organization that focuses on marginalized students is not easy. I am one person required to operate in a silo because of my position as a former South Burlington School Board member and chair, and community leader. I fought for equity and inclusion for our students and still, now, I fight and continue to be racially harassed.
People do not want to donate to Trinity Educational Center because of me, its founder, the mouth that could and will not be tamed. It is disappointing and unfair that our kids are being held accountable for my positive actions, and who are still academically and socially struggling because of COVID-19.
Data support that youth who are hungry and unsupervised have a higher probability of alcohol and drug abuse. Infinite would have been a place of safety while parents are working.
As long as I can, I will continue working an extra job to take care of our youth (my babies). They deserve the best of what this world has to offer, and I will unceasingly do what I can to help them excel.
Dr. Travia Childs Founder and executive director Trinity
Center
Educational
Page 6 • May 25, 2023 • The Other Paper Letters to the Editor  25% OFF REPAIRS Performed by Our Master Jewelers | Same-Day Repair When Possible Ring Sizing • Cleaning • Stone Tightening • Rhodium Plating 20% OFF APPRAISALS Performed by Our Graduate Gemologists 91 MAIN STREET, STOWE ~ 802.253.3033 ~ STOWE@FERROJEWELERS COM @FERRO JEWELERS STOWE ~ FACEBOOK COM/FERRO.JEWELERS WWW.FERROJEWELERS COM Valid through May 31, 2023. Coupon must be presented at time of drop-off. Can not be combined with any other discounts. OPEN every day! Cardio Equipment Spin Studio Weight Room Personal Training Juice Bar Your goals are our goals! www.synergyfitnessvt.net We make fitness fun! Join our community today! 426 Industrial Ave. • Suite 180, Williston • 881-0553
Vermont's trapping, hounding approach falls short
Guest Perspective
Brenna Galdenzi
Wildlife advocates were excited at the prospect of two wildlife-protection bills during the 2022 legislative session: S.201, a ban on leghold traps, and S.281, a ban on coyote hounding. The commissioner of the Vermont Fish and Wildlife Department convinced legislators that they did not need to ban these activities outright and that the department would address these highly contentious activities via rulemaking and make them more humane.
But we know that there's no way to make a leghold trap more humane. Same goes for addressing the inherent cruelty of siccing a pack of powerful hounds on a lone coyote, an activity that is akin to dog fighting.
But that didn't stop the department from wasting countless hours of staff time and resources from making toothless, unenforceable recommendations that will result in no meaningful changes to lessen the suffering that animals endure because of these cruel activities.
S.201, now Act 159, directed the department to improve trapping safety and the welfare of animals trapped during the state's recreational trapping season. The department ignored recommendations from wildlife advocacy groups on the advisory panel for that directive, which included Protect our Wildlife, the Vermont Wildlife Coalition and the Humane Society of the United States. The groups' recommendations included
KILLACKY
continued from page 5
persistent neuropathic torment. On a pain scale of 1 to 10: 15.
Blessedly, I am in one of three cohorts involved in the comprehensive pain program. Thanks to BlueCross Blue Shield of Vermont for making it possible for me to engage in these immersive offerings.
Group meetings as well as individualized hands-on sessions provide practical tools. Nutritional, medical, physical and occupational therapy, and health coaching consults are tailor made for each of us dealing with different afflictions. Yoga and meditation, even cooking, augment the curriculum. Partners have a support group as they too are impacted.
prohibiting body-crushing kill traps on land and requiring traps be set away from trails and other public areas on all public lands to protect people and their pets.
The department's trapping changes are misleadingly termed best management practices for trapping, but those practices still allow for tremendous suffering to individual animals. For example, research finds that 30 percent of animals that are trapped can suffer amputations, and even death, and the traps still meet the criteria.
"It is telling that the department never includes photos of living, trapped animals in their press releases or other communications," said Jennifer Lovett, a Protect Our Wildlife board member and conservation biologist. "Instead, they use sanitized images of trappers in the field, never showing the desperate look of terror on a trapped animal's face as they struggle to escape before they are bludgeoned to death — that cruel reality of trapping doesn't support the department's narrative."
has photos and videos of Vermont animals in leghold and body-crushing kill traps depicting visible injuries, which tell the real story about this cruel practice.
Wildlife advocacy groups participated in meetings in good faith and while we didn't expect to get everything we asked for, we had hoped for some meaningful changes.
S.281, now Act 165, directed the department to create rules guiding the use of hounds to hunt coyotes, a practice that is not currently regulated. Wildlife advocates made recommendations including prohibiting baiting coyotes and requiring the hounds to be under visual and verbal command of the hounders, but the department did not adopt those recommendations.
"Their proposed changes are what most hounders are already doing, which will translate to zero meaningful changes to lessen the cruelty or to protect wildlife and the public whose private property rights are violated every year," said
Jane Fitzwilliam from the Vermont Coyote Coexistence Coalition.
The department considers the use of GPS and shock collars to be methods of controlling the hounds, even when the hounds are running miles away from their handler.
Wildlife advocacy groups participated in working group meetings in good faith and while we didn't expect to get everything we asked for, we had hoped for some meaningful changes. The silver lining that will hopefully come from this is to illustrate to legislators that the only way Vermont will see safer, more humane policies as it relates to hunting and trapping is through legislation.
Protect Our Wildlife looks forward to the 2024 legislative session where bills to ban recreational trapping, H.191 and S.111, and bill H.323, a ban on hounding, will hopefully be enacted into law.
Aquatic mammals like beavers can hold their breath for extended periods of time and thus suffer even greater in these cruel devices. The American Veterinary Medical Association says that drowning is not a humane form of death. Protect Our Wildlife
For 27 years, I obsessed on the neuropathy in my right hip and foot, amplified with the fractured fibula two years ago. In this program I now realize I ignored the left side of my body.
John R. Killacky
No one turns on a stopwatch as they come into the room, and therapists listen intently. All come informed as to what is happening with the other modalities in this marvelous team-based approach. As the weeks proceed, I feel I am being carried by the entire crew.
Each participant articulates values and is helped to define action steps to realize them. Resiliency strategies are discussed for all aspects of our biopsychosocial selves instead of focusing solely on recovery from injury.
Most powerful are the acupuncture, craniosacral therapy and reiki sessions.
How thrilling it has been to work with these gifted practitioners to recircuit my forgotten and dormant limbs. As energy vibrates through, I am heartened. While initial intentions were focused on lessening the agony, we now target a more balanced holistic body. This is profound and transformational, providing enormous physical, psychological and emotional healing. How truly revelatory to factor in lived experience with my thinking, physical and spiritual selves.
I am extremely grateful for this visionary design of integrative health care and to insurance companies understanding lives can be improved and ultimately dollars saved longer-term. Medicaid begins coverage for their subscribers later this summer increasing further access to this extraordinary opportunity to enhance one's quality of life.
All New Special Occasion Dresses
The Other Paper • May 25, 2023 • Page 7
Brenna Galdenzi is president and co-founder of Protect Our Wildlife, based in Stowe.
John R. Killacky of South Burlington presented these remarks at an Integrative Pain Management Conference presented by Osher Center for Integrative Health at University of Vermont.
DianeVonFurstenberg,Shoshanna,Alice&Olivia,ShonaJoy,Trinaturk,Halston, Hutch,JulieVos,MoniqueL'huillier,Toccin,MacDuggal,TedBaker,Josephribkoff,soia&kyo...
Community Notes
South Burlington Rec hosts Touch-a-Truck
Join the South Burlington Recreation and Parks Department for a Touch-a-Truck event Saturday, June 3, at 10 a.m. behind city hall in the Central School parking lot.
Touch-a-Truck events are designed to give those who attend the opportunity to get up close and personal with a variety of vehicles like fire trucks, cranes and tractors that they don't encounter every day.
There will be ice cream, face-painting and music.
State Chamber honors Leahy at reception
The Vermont Chamber of Commerce is hosting a reception for the state's business leaders to honor the career of Sen. Patrick Leahy on Thursday, June 8, 4:30-7:30 p.m. at the University of Vermont's Dudley H. Davis Center.
"Throughout his illustrious career, Sen. Leahy, alongside his wife Marcelle, has left an indelible mark on Vermont's economic landscape, supporting innovation, research, higher education, transportation and manufacturing," according to a chamber press release. "From advocating for policies that foster business growth to championing initiatives that protect the environment and uplift local communities, Sen. Leahy's tireless efforts have shaped Vermont's prosperity and future."
Space is limited, so early registration is encouraged. More at vtchamber.com.
Cancer Survivors Social back to Shelburne Farms
The ninth annual Cancer Survivors Social will be held on Sunday, June 4, 2-4 p.m., at the Inn at Shelburne Farms.
The social is free for survivors, caregivers and cancer-related providers. Enjoy lemonade, iced tea and healthy, local hors d'oeuvres with produce from Shelburne Farms. It's a special time, place and day to celebrate survivorship — June 4 is National Survivors Day — and to connect with other survivors and caregivers.
Since space is limited; registration is required. Go to give. uvmhealth.org/survivorssocial.
The social is hosted by the
Eleanor B. Daniels Fund at the University of Vermont Cancer Center.
Friends of the Library raise $3K at book sale
The Friends of the South Burlington Public Library raised more than $3,000 at its three-day April book sale, which drew 270 people.
"Many patrons told us they love our sales because of the outstanding selection and low prices. We thank everyone who donated books and attended the sale. Our success depends on you," said Sue Raatikainen, president of the Friends of the South Burlington Public Library.
Proceeds from all sales support library programs and events. This year The Friends funded four concerts, summer reading programs, the Cool Chemistry after-school program, staff development and eBooks for adults and teens.
The next big semi-annual sale will be held Oct.13-14. Members of the Friends can attend a presale on Oct.12 for the best selection of books. Members can also attend monthly meetings and help out with book sales.
Remember, you can support the Friends year-round by shopping in the book shop located on the second floor of the library anytime the library is open.
To learn more visit southburlingtonlibrary.org/friends-of-thelibrary.
Church hosts Red Cross blood drive
Crosspoint Church, 237 Commerce St., in Williston is hosting a blood drive on Wednesday, May 31, noon-5 p.m.
Schedule an appointment at redcrossblood.org with the code word crosspoint.
All donors at this drive will receive a limited-edition Red Cross beach towel. Quantities limited.
Shelburne Age Well hosts Grab and Go meal
Age Well and St. Catherine's of Siena Parish in Shelburne are teaming up to provide a meal to go for anyone age 60 and older on Tuesday, June 13.
The meal will be available for pick up in the parking lot at 72 Church St. from 11 a.m. until noon and are available for anyone 60 or
older. Suggested donation is $5. The menu is meatloaf with brown sauce, mashed potatoes. Mixed vegetables, wheat bread,
apple crisp with topping and milk. To order a meal contact Kathleen at agewellstcath@gmail.com or 802-503-1107. Deadline to
order is Wednesday, June 7. If this is a first-time order, provide your name, address, phone number and date of birth.
Obituary
Pauline J. Flanders
Pauline Jeanette Flanders, 92, died on Thursday, May 18, 2023.
Pauline was born on July 25, 1930, in Johnson, the daughter of the late Henry and Dolorese (Bergeron) Maynard. She was predeceased by her husband, Earl, of 59 years.
Pauline was a resident of South Burlington for the past 64 years. She was a life member of the St. John Vianney Catholic Church in South Burlington and a member of the Our Lady's Blue Army, and she went on many religious pilgrimages with her friends at church.
She devoutly said her rosary twice a day and her chaplet in the afternoons, and often sought solace in Saint Anthony and Saint Luke, with Saint Therese (the Little Flower) being her favorite.
She joined the South Burlington Senior Citizens in 1990 and enjoyed helping in their kitchen until 2015. She was an excellent mother and cooked and baked many delicious meals over the years. She loved
gardening, growing African violets and cactuses, taking care of the birds and knitting and crocheting — giving away many handmade lap blankets, hats and mittens.
Sitting in the sun and watching nature and the world around her was another enjoyable pastime. She was also fond of dolls and elephants. She was a loving mother, grandmother and great-grandmother.
She is survived by her four daughters, Ruth Custeau and her husband, Chuck of Milton, Mary Thompson and her husband, Dale of Essex Junction, Dolores (Lori) Flanders
of Williston, and Amy Turner and her husband, Ken of Plattsburgh, N.Y.; her grandchildren, Elizabeth (Patrick) McFadden, Heather Custeau (fiancé Stephen Bickmeyer), Avery Thompson, Cedric Thompson (Nicole Campos), Ian Turner and Abigail (Abby) Turner; great-granddaughter Ariana Rose McFadden; and many nieces and nephews.
The family would like to extend a special thank you to all the friends, neighbors, family and medical personnel who took such great care of her.
A Mass of Christian burial will be celebrated at 3 p.m., Friday, May 26, 2023, at the St. John Vianney Catholic Church, 160 Hinesburg Road, South Burlington, with Rev. Timothy Naples officiating. Interment will follow at a later date. Donations can be made to her favorite charitable organizations: St. Joseph's Indian School, Christian Appalachian Project, or EWTN Global Catholic Network. Visit awrfh.com to share your memories and condolences.
Page 8 • May 25, 2023 • The Other Paper
COMMUNITY
COURTESY PHOTO
The Friends of the South Burlington Public Library held a successful book sale in April.
Pauline J. Flanders
Epic A.J. by Grayson Dailey
Students tour Community College of Vermont campus
South Burlington High School career coordinator Nikki St. Mary took students to the Community College of Vermont for a program about health sciences career pathways.
Students rotated through hands-on activities that included respiratory therapy, lab sciences, nursing and radiology.
They learned about the importance of mindfulness on one's ability to learn, took a mini anatomy and physiology class and
heard about opportunities at the community college.
Seniors hear Eric Holder speak
Seniors in the public issues and world affairs class at South Burlington High School saw Eric Holder speak at the Flynn Theatre about his book, "Our Unfinished March: The Violent Past and Imperiled Future of the Vote-A History, a Crisis, a Plan," which chronicles the history of the vote in America.
The event was organized by the Vermont Student Assistance Corp.
The Other Paper • May 25, 2023 • Page 9
FP-SPAD1009161937 www.dcsvt.com •(802)878-2220 OurLocallyOwned &OperatedCrematoryisOnSite YourLovedOneisalwaysinOurCare Providing FamilieswithCompassionateCareatanAffordableprice. DIRECTCREMATIONSERVICES AmemberoftheA. W. RichFuneralHome FamilyServingfamilies for over 100 years. Alsoincludedatnoextrachargeis acremationcontainer,oursignature highquality"GoingHome"urn,newspaperobituarynoticeassistanceand lifetributeplacementonourwebsite.Priceeffective January1,2020. (802)879-4611 57MainSt. EssexJct.,VT05452 www.awrfh.com (802)849-6261 1176MainSt. Fairfax,VT05454 Compareourpricesandsave NoCremationSociety Fees ServiceCharge: $1,065.00 CrematoryCharge $390.00 MedicalExaminer Permit$25.00 CertifiedDeathCertificate$10.00 Transit Permit $5.00 TotalDirectCremationCharges:$1,495.00 FP-SPAD0128053938 FP-SPAD1009161937 www.dcsvt.com •(802)878-2220 OurLocallyOwned &OperatedCrematoryisOnSite YourLovedOneisalwaysinOurCare Providing FamilieswithCompassionateCareatanAffordableprice. DIRECTCREMATIONSERVICES AmemberoftheA. W. RichFuneralHome FamilyServingfamilies for over 100 years. Alsoincludedatnoextrachargeis acremationcontainer,oursignature highquality"GoingHome"urn,newspaperobituarynoticeassistanceand lifetributeplacementonourwebsite.Priceeffective January1,2020. (802)879-4611 57MainSt. EssexJct.,VT05452 www.awrfh.com (802)849-6261 1176MainSt. Fairfax,VT05454 Compareourpricesandsave NoCremationSociety Fees ServiceCharge: $1,065.00 CrematoryCharge $390.00 MedicalExaminer Permit$25.00 CertifiedDeathCertificate$10.00 Transit Permit $5.00 TotalDirectCremationCharges:$1,495.00 FP-SPAD0128053938 DIRECT CREMATION SERVICES Our Locally Owned & Operated Crematory is On Site Your Loved One is Always in Our Care Providing Families with Compassionate Care at an Affordable Price (802) 879-4611 57 Main St. Essex Jct, VT 05452 (802) 849-6261 1176 Main St. Fairfax, VT 05452 www.dcsvt.com (802) 878-2220 www.awrfh.com A member of the A.W. Rich Funeral Home Family Family Serving Families for over 100 years Staff Available 24 Hours Compare our prices and save Also included at no extra charge is a crematon container, our signature high quality "Going Home" urn, newspaper obituary notice assistance and life tribute placement on our website. Price effective January 1, 2021. Service Charge Crematory Medical Examiner Permit Certified Death Certificate Transit Permit $1,065. $390. $25. $10. $5. Total Direct Cremation Charges $1495. Outside Chittenden, Lamoille, Franklin, Washington, Grand Isle,and Addison Counties, add $500 COURTESY PHOTO
OtherPaperSBVT.com Get the News of South Burlington 24/7
Superintendent Violet Nichols accepted a check from the South Burlington Rotary Club that will be used by the Student Justice Union and Students Organizing Against Racism for their planning and visioning process. South Burlington School News
The early bird gets the jumping worm
The Outside Story
Jen Weimer
We've all heard the idiom, "The early bird gets the worm." When it comes to invasive jumping worms, unfortunately, there are more than enough to go around. These invasive worms can consume excessive amounts of organic matter and leaf litter in a garden or forest, to the point that it becomes uninhabitable to native plants and wildlife. This may sound crazy — and some have aptly named these jumpers "crazy worms" — so let's back up.
Worms, of course, are common creatures found crawling around our gardens, lawns, and driveways after a spring rain. Fishermen (and fisherwomen) dig them up and wrap them around hooks to tantalize fish. Kids find them intriguing and dare each other to eat them.
Earthworms are also beneficial soil aerators in the garden, and a tasty meal for birds. Although they've become common, there are no earthworms native to the Northeast. Most of the worms found in the soil here are descendants of worms that arrived with early European settlers.
More recently, however, other non-native worms — commonly referred to as invasive jumping
worms — have been inadvertently imported to the United States in landscaping materials from Asia. Currently there are three species of invasive jumping worms found in the Northeast: Amynthas agrestis, Amynthas tokioensis, and Metaphire hilgendorfi.
These new invaders go by many names, including crazy worms, jumping worms or snake worms. Whatever they're called, you don't want them. Forget creepy crawly; these worms are fast moving, aggressive, jump out of potted plants, and drop their tails as a defense mechanism when grabbed. Unlike most earthworms, jumping worms are parthenogenetic, meaning they can reproduce without a mate, which results in large populations.
Once established, jumping worms turn soil into granular pellets that resemble coffee grounds. They are voracious feeders and consume more organic matter and nutrients in the soil than regular earthworms. This changes the chemistry and structure of the soil, which can affect microbial communities and kill plants.
Invasive plant species often replace native species in forests containing jumping worms, which is detrimental to forest structure and negatively impacts native wildlife species such as ground
Community Bankers – Chittenden County
Temporary Positions Available
BUILDERS | MAKERS | DOERS®
There is no better time to join our Team!
Even better… if you have prior banking experience, we encourage you to apply!
Northfield Savings Bank, founded in 1867, is the largest banking institution headquartered in Vermont. We are committed to providing a welcoming work environment for all. Consider joining our team as a Temporary Community Banker!
Relevant Skills:
• Customer Service • Cash Handling (we'll train you!)
Even better… if you have prior banking experience, we encourage you to apply!
If you are 18 or older and have a high school diploma, general education (GED) degree, or equivalent, consider joining the NSB Team!
Please send an NSB Application & your resume in confidence to: Careers@nsbvt.com
nesting birds, amphibians and invertebrates. Jumping worms can even out compete and exclude previously established beneficial earthworms.
So how do you find jumping worms? These pests now exist in every state in the Northeast. They live in the upper soil layers, leaf litter, mulch and compost. They prefer moist conditions and are often found under lumber or other materials left on the ground. Jumping worms are smooth and glossy dark brown or gray in color, with a distinct ring-shaped white band, called the clitellum, which completely encircles the body near the head.
Conversely, European earthworms are more reddish in color, and their raised pink clitellum is further from the head and does not go all the way around the body.
Mature jumping worms are active from August through September and are easier to identify than the juveniles which emerge in the spring. Adult worms will die with the first frost, but jumping worm eggs will survive the winter in tiny cocoons, which hatch in the spring. This makes them difficult to detect if you purchase plants early in the growing season.
Prevention is key to minimizing jumping worm damage and spread, as there are no known effective controls for these invasive pests. If possible, it's best to buy bare root stock and be mindful when moving any plants, soil, compost or mulch onto your property. Homeowners have reported finding jumping worms in materials purchased from large box stores, local garden centers and even from municipal compost piles. Local plant swaps and sales can also be a source of jumping worms. And if you fish, be certain not to use jumping worms as bait or dump any excess worms on the ground, which can lead to further spread.
If you do find jumping worms in your garden, one way to capture and dispose of them is to pour a mustard seed solution (1/3cup ground yellow mustard seed mixed in 1 gallon of water) on the soil. This will irritate the worms and bring them to the surface, where you can attempt to hand pick them and seal them in a bag to dispose of in the trash. This is tedious work. But when it comes to jumping worms, it's best to be proactive and — as the old saying
ILLUSTRATION BY ADELAIDE MURPHY TYROL
goes — be the early bird who gets the worms, before they ruin your landscape.
Jen Weimer is a forest health expert, photographer, and writer living in the forests of New Hampshire. Illustration by Adelaide Murphy Tyrol. The Outside Story is assigned and edited by Northern Woodlands magazine and sponsored by the Wellborn Ecology Fund of the New Hampshire Charitable Foundation, nhcf.org.
Basin program launches lake video series
The Lake Champlain Basin Program and Peregrine Productions has launched "Meet the Scientist," a new video series that spotlights scientists who are working to better understand the water quality, ecology and history of Lake Champlain and its watershed.
The videos explore the scientists' research and their personal stories, providing a glimpse
into their day-to-day activities in the field and how they help turn knowledge into action that protects and restores clean water and habitat.
The videos profile five scientists working in a variety of disciplines and at different stages in their careers:
• Lesley-Ann Dupigny-Giroux, Vermont state climatologist and professor in the Department
of Geography and Geosciences at the University of Vermont: climate change and community preparedness.
• Ellen Marsden, professor of wildlife and fisheries biology in the Rubenstein School of Environment and Natural Resources at UVM: fish and behavioral ecology.
Page 10 • May 25, 2023 • The Other Paper OUTDOORS
Equal Opportunity Employer / Member FDIC
See VIDEO SERIES on page 11
Sign project educates public on state's native lake trout
A sign project featuring wild native lake trout at state fishing access areas got underway this month following a joint effort by the Vermont Fish and Wildlife Department and the Native Fish Coalition.
"Lake trout have thrived in Vermont's cold, clean lakes for thousands of years," said Eric Palmer, fish and wildlife's director of fisheries. "This sign project reminds the public about important habitat features that will continue the legacy of lake trout."
Native lake trout live in Vermont's deepest and cleanest lakes. Only a handful of Vermont waterbodies retain wild popu-
VIDEO SERIES
continued from page 10
• Mindy Morales, assistant professor of environmental sciences in the Rubenstein School: microorganisms and ecosystem functions.
• Chris Sabick, archaeology director at the Lake Champlain Maritime Museum: Lake Champlain maritime history.
• Brendan Wiltse, water quality director at the Adirondack Watershed Institute at Paul Smith's College: winter road salt and lake health.
"The work these scientists do is, of
throws shutout, SB wins two in a row
Girls' lacrosse
lations of the species. Lakes featured in the sign project include Caspian, Crystal, Echo, Maidstone, Seymour and Willoughby.
Lake trout thrive in deep, cold, highly oxygenated lakes. They are native in northern latitudes and often survive for decades. They forage for baitfish and spawn on rocky lake shoals and shorelines in autumn. Though lake trout are often raised in hatcheries and stocked for recreational fishing, the lakes designated in this education project retain wild, naturally reproducing populations of the species.
Baseball
South Burlington 6, St. Johnsbury 0: Nick Kelly pitched a shutout, and the South Burlington baseball team grabbed its second win a row on Saturday, May 20.
Kelly threw a complete game, striking out 13 and allowing just three hits. He also added two RBIs for the Wolves. Evan LaMothe was 2-for-4 with two RBIs and Brady Havers added a double.
With the win, South Burlington moves to 12-3.
On May 18, The Wolves beat BFA-St. Albans 10-1. Kiefer McGrath and Nick Kelly each drove in two runs for the Wolves, while pitcher Lucas Van Mullen got the win.
Softball
South Burlington 8, St. Johnsbury
3: South Burlington scored four runs in the second inning to beat St. Johnsbury on Saturday.
Emily Borrazzo got the win in the circle, pitching a complete game with seven strikeouts and five hits, while also adding a home run.
Trinity Rye went 3-for-4 at the plate and Miah Lafayette drove in a run for the Wolves, who move to 8-5.
The win helped South Burlington rebound from a 9-2 loss to BFA-St. Albans on Thursday.
Borrazzo took the loss in that matchup, while also going 2-for-3 at the plate.
South Burlington 12, BFA-St. Albans 10: The girls' lacrosse got a narrow win over BFA-St. Albans on Saturday to rebound from a rare loss.
Rachel Kelley had four goals and two assists to pace the Wolves (11-3). Mia Kaczmarek chipped in four goals and one assist. Miranda Hayes added a hat trick, while Ava Goyette also tallied a goal. Victoria Bohlmann made nine saves in goal.
Girls' tennis
South Burlington 7, Colchester 0: South Burlington swept all seven matches over Colchester in girls' tennis Saturday.
Winnie Adamson, Ella Maynard, Emma Xia, Grace Stein and Ella Stein all won their singles' matches, and Stella O'Brien and Ayowunmi Adeyuwi and Taylor LaRose and Bridget Simone won in doubles.
South Burlington moves to 8-3.
Boys' lacrosse
South Burlington 10, Middlebury 4: The boys' team won its sixth game in a row on Friday, May 19, beating Middlebury 10-4. The Wolves moved to 11-1.
Boys' tennis
South Burlington 5, Mount Mansfield 2: South Burlington boys' tennis improved on its season Thursday, is now 5-8.
Will Bradley, Daniel Kim and Jules Butler all won in singles, while Robin Hokenmaier and Jay Eagle and James Bradley and Nicolas Charlebois came out on top in their doubles' matchups.
course, vital to the health of the lake. What are their motivations? Their challenges and rewards? How did their professional journeys lead them to where they are now?" said Ryan Mitchell, communications coordinator for the basin program.
"These videos highlight their fascinating research and offer a window into their experiences for future scientists who are exploring career opportunities."
The videos are available to view at lcbp. org.
The Other Paper • May 25, 2023 • Page 11
SPORTS LAUREN READ CORRESPONDENT
COURTESY PHOTO
Kelly
LUXURIOUS ACCOMMODATIONS • STYLISHLY APPOINTED • SECURE & STABLE • EXPERTLY SANITIZED prettypottyvt.com • 802.777.9375 • info@prettypottyvt.com • Servicing all of Vermont The
Our
your
your special event. We
to serve up a memorable experience with our Pretty Potty grace and style.
Volunteer Jed Feffer posts a sign featuring wild native lake trout. The sign project is a joint effort by the Vermont Fish and Wildlife Department and the Native Fish Coalition.
most luxurious portable restroom trailers in Vermont!
units are perfect to supplement
restroom needs during
promise
The Other Paper • Every Home, Every Business, Every Thursday
SALES EXECUTIVE
Award-winning group of community weeklies with offices in Stowe, Morrisville and South Burlington seeks a sales person. Ideal candidate should have a basic knowledge of the local towns, business and communities we serve. A proven track record in sales and an ability to offer topnotch customer service is a required. In addition to servicing established accounts, candidate must be able to generate sales from qualified leads as well as establish new ones. Our company offers health benefits, vacation time, and provides on the job training in newspapers sales. Generous base salary during training and ideal hours (few nights or weekends). If you possess these qualifications and would like to be considered, please send your resume and cover letter to: Bryan Meszkat at bryan@newsandcitizen.com.
Credit union gives $5,000 to Boys and Girls Club
ALEX MILL
BAUM UND PFERDGARTEN
BEEK
BELLA KAI PEARLS
BEVY FLOG
CHRISTY LYNN
COTELAC
DEMYLEE
EMERSON FRY
FRANCES VALENTINE
HOLZWEILER
LAMARQUE
MANOUSH
MARINE LAYER
OOFWEAR
OLIPHANT
PENELOPE CHILVERS
RACHEL COMEY
SMYTHE
STINE GOYA
SUNCOO PARIS
VILAGALLO
Vermont Federal Credit Union has partnered with the Boys and Girls Club of Burlington to support its Early Promise Program. The program provides partial sponsorship to all Early Promise graduates while enrolled in post-secondary education programs. Said Subha Luck, director of development and communications at The Boys and Girls Club of Burlington: "The financial support provided by the Early Promise program will help fill the gap between the cost of higher education and all other sources of financial aid."
Highway Positions Available
Highway Foreperson
This is a supervisory position that is responsible for overseeing the maintenance of the town's highway infrastructure. A valid VT issued CDL Class A license is required. Required skills include proficient operation of a road grader, excavator, front-end loader, backhoe, and tandem plow truck. Starting pay is $32.00 - $38.00 an hour depending upon qualifications.
Highway Maintainer
This is a semi-skilled position of moderate complexity in highway maintenance and equipment operation. The Highway Maintainer II performs a wide variety of manual and automotive equipment operation tasks involved in municipal road maintenance. Work extends to responsibility for maintenance and servicing of assigned automotive equipment, requiring strong mechanical and trouble shooting skills. A valid Vermont issued Class B CDL is required. Starting pay is $22.00 - $25.00 an hour depending upon qualifications.
Both positions provide health, dental, vision and disability insurance; paid time off; pension plan; and 13 paid holidays.
A highway application can be found on the town's website www. hinesburg.org under "employement." Applications can be emailed to Todd Odit, Town Manager at todit@hinesburg.org.
Business Notes
Credit union gets honors for customer experience
Vermont Federal Credit Union was named a 2023 Best of the Best winner by MemberXP, a customer experience program offered through CU Solutions Group.
The Best of the Best award is given annually to credit unions that "consistently provide extraordinary service" as reported by their own members. More than 300,000 member surveys were completed in 2022, providing data on financial experiences, such as opening an account or applying for a loan. The award winners represent the bestin-class of customer service for the industry.
Vermont Federal Credit Union received the award for best online banking experience, mobile banking app experience.
"We strive to provide our members with easy and efficient access to their accounts, and our online and mobile banking offerings are a critical component to providing the service and access our member's desire," said Vermont Federal Credit Union CEO Jean Giard.
Page 12 • May 25, 2023 • The Other Paper
BUSINESS
25 Main St, Stowe, VT 05672 802-242-0448 info@archeryclose.com Tues - Sat 11 - 5:30 | Sun 11 - 3 | Closed Mondays 0039
ITALY
VERMONT COMMUNITY NEWSPAPER GROUP
COURTESY PHOTO
Shop local and please remember our advertisers!
South Burlington School District Records Destruction
ATTN: South Burlington High School Graduates who received Special Education Services and graduated on OR before June 2018.
The Vermont Department of Education's State Board of Education Manual of Rights and Practices, Section 2365.2.13(a) Destruction of Information, states: "For purposes of an audit, when a participating agency has counted a child to justify receipt of IDEA funds, the district shall retain copies of the child's IEP and special education eligibility evaluations, for a minimum of FIVE YEARS from the time the student reaches the age of 22, graduates, transfers or withdraws from the school district or the last date of services, whichever is sooner."
If you were a graduate of the South Burlington High School, received Special Education Services, and graduated on or before June 2018, you are entitled to a copy of your records. These students have reached their adulthood; therefore, only the student may request their records. The South Burlington School District will be destroying these Special Education Paper on: June 30, 2023.
If you would like your student records, please contact Janette Hasenecz Student Support Services at 652-7183 or email jhasenecz@sbschools.net
We must receive your request prior to June 29, 2023.
await the
HOUSING PROJECT
continued from page 1
all the homes in that community."
O'Brien Brothers, founded by Daniel J. and Leo O'Brien Jr., has for more than six decades been a prominent builder of residential and commercial projects in the area. Dozens of people attended the groundbreaking Friday, including Welch, and Gov. Phil Scott.
"My administration has made investing in housing a top priority, which is why it's great to be at Hillside East to see firsthand the progress that's being made," Scott said. "We know there is much more work to do, and I want to thank O'Brien Brothers, Green Mountain Power and Sen. Peter Welch for their commitment to Vermont."
The project will feature a mix of single-family, multi-family and permanently affordable homes, all of which will be built to the U.S. Department of Energy's Zero Energy Ready Home standard — the department's net zero ready standard — as well as to Energy Star certification.
Buyers of the homes will have affordable heating and cooling all year long through clean electric heat, and each home will have an electric car charger on site.
The first units are expected to be ready for occupancy by the fall, and later phases of the project will include multi-family senior housing and low-income housing. Homes will only be available to purchase, but Langfeldt said homeowners can rent out their homes if they choose.
Green Mountain Power's battery grid and EV chargers, meanwhile, are expected to add about 3 MW to GMP's growing network of 50 MW of stored
energy across Vermont, according to its press release.
"This is the future of the grid happening right here in Vermont," Mari McClure, GMP's president and CEO, said.
The O'Brien project comes as South Burlington has worked to both bolster its housing stock in its downtown area, as well as create new regulations to limit fossil fuel use and increase the use of clean energy technology in the city.
Proposed land use regulations under consideration with the South Burlington City Council would mandate the installation of solar photovoltaic systems in new commercial buildings and some new residential buildings. And, in November, the city joined Burlington in passing an ordinance requiring new buildings permitted after Feb. 15 to use a renewable energy source for their primary heating system and domestic water heating system.
In the Statehouse, legislators this session laid the groundwork for a statewide clean heat standard system that would move Vermont away from heating buildings with high-carbon fossil fuels.
S.5, or the Affordable Heat Act, was vetoed by Scott, but was overridden by both the House and Senate.
While the Hillside East project is the first of this type to be built in Vermont, Langfeldt said he hopes to replicate the project.
"We might be getting out in
front of this and being kind of the tip of the spear here, but I do think that over time, this is going to become the norm," he said. "What we're offering our homeowners is to be purchasing homes that really are at the forefront of that, and they're being built for the present and the future as opposed to a standard fossil-fuel-operated home where you're at the mercy of the macro-economic energy markets."
"We'll be able to offer our homeowners stable energy pricing, that's 100 percent carbon free," he said, "and right now Green Mountain Power's electrical sources are already 80 percent generated by renewables, and they have a goal to be at 100 percent by 2030."
CLASSIFIEDS
YARD SALE
NEIGHBORHOOD YARD
SALE: Bayberry Lane, South Burlington. June 3, 9 a.m. - 2 p.m. Assorted household items, red golf cart, 3 wheels, folding bag boy-sidekick, books, collectibles, surprises!
VEHICLES
2001 LANCE TRUCK
CAMPER: Model 820. Very good condition. $6,899. Call for more information. 802-8636307.
Community Bankers - Chittenden County BUILDERS I MAKERS I DOERS
There is no better time to join our team!
Northfield Savings Bank, founded in 1867, is the largest banking institution headquartered in Vermont. We are committed to providing a welcoming work environment for all. Are you looking to start or continue a career in the finance industry? Consider joining our team as a Community Banker!
Job Responsibilities & Requirements
This frontline position is crucial in creating a positive, welcoming and inclusive experience for NSB customers. The successful candidate for NSB customers. The successful candidate will have exceptional customer service and communication skills.
The Community Banker will be responsible for receiving and processing customers' financial transactions as well as opening and maintaining customer accounts and services. We are looking for someone who can develop and maintain relationships with our valued customers, protect bank and customer information, and uphold customer confidentiality. A high school diploma, general education degree (GED), or equivalent is required.
If you have customer service, previous cash handling, or banking experience we encourage you to apply!
Opportunity for Growth
NSB has training opportunities to engage employees and assist with professional development within our company. The average years of service for an NSB employee is 9! If you're looking for a career in an environment that promotes growth, join our team!
What NSB Can Offer You
Competitive compensation based on experience. Well-rounded benefits package. Profit-Sharing opportunity. Excellent 401(k) matching retirement program. Commitment to professional development. Opportunities to volunteer and support our communities. Work-Life balance!
We understand the importance of having evenings and weekends with our friends, families, and the communities we serve!
Please send an NSB Application & your resume in confidence to: Careers@nsbvt.com or mail to:
Northfield Savings Bank Human Resources PO Box 7180, Barre, VT 05641
The Other Paper • May 25, 2023 • Page 13
Equal Opportunity Employer / Member FDIC
PHOTO BY GLENN RUSSELL/VTDIGGER
Shovels
groundbreaking Friday morning on the fossil-fuel-free neighborhood at The Hillside of O'Brien Farm in South Burlington.
"We'll be able to offer our homeowners stable energy pricing, that's 100 percent carbon free."
— Evan Langfeldt
NOTICE
Email judy@otherpapersbvt.com or call 802-864-6670 to place an ad
Antique Textiles Wanted
Early Quality Clothing. Women's, Men's, Children's. Doll Clothing and Accessories. Hats and Shoes. Quilts, Hooked and Braided Rugs. Antique Sewing and Needlework Tools.
Before You Throw Away Old Textiles, Contact Me!
Goodwin's Antiques • Janice Goodwin 802-777-5707 • jtgoodwin@gmavt.net
RABIES BAIT
continued from page 2
The week-long bait drop is a cooperative effort between Vermont and the U.S. Department of Agriculture Wildlife Services to stop the spread of the potentially fatal disease.
Spring Cleanup & Mulch
Lawn Maintenance
Rabies is a deadly viral disease of the brain that infects mammals. It is most often seen in raccoons, skunks, foxes, and bats, but unvaccinated pets and livestock can also get rabies.The virus is spread through the bite of an infected animal or contact with its
Landscape Design Stonework & Planting Mini Excavation
802-343-4820
saliva. ways treatment 100 a have those animals mal an it. animals
www.pleasantvalleyvt.com servicedirectory
/ Cremation
Bob & Jessica Trautwine
Cell/Txt: 802-233-1451
Build / Remodel
PLEASANT VALLEY, INC.
Siding & Trim Work
Carpentry Repairs
Painting & Staining
Decks & Porches
Outdoor Structures
802-343-4820
802-343-4820
www.pleasantvalleyvt.com
www.pleasantvalleyvt.com
Funeral / Cremation
CORBIN & PALMER
FUNERAL HOME & CREMATION SERVICES
SHELBURNE FUNERAL CHAPEL
Family owned and operated since 1921
Pre-planning services available 209 Falls Road, Shelburne, VT (802) 985-3370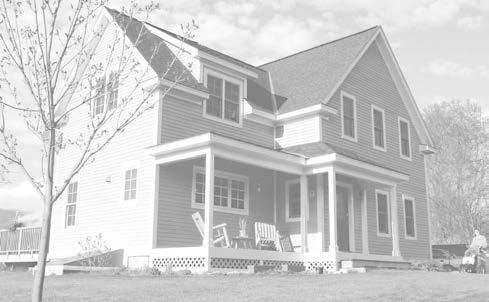 Page 14 • May 25, 2023 • The Other Paper
Darling South Burlington
Piano and Composition Lessons Give the gift of music-making Basic, intermediate - children, teens, adults National Keyboard Arts Curriculum References, scholarships available Edward Darling, So. Burlington edwardjohndarling@gmail.com • 802-318-7030 Remote and In-Person Lessons Bear Ridge Home Improvement • Remodeling • Bath renovations • General handy man services • Exterior siding • Painting • Rot replacement • Decking • Construction services • Remodeling • Interior painting services • Tile and hardwood flooring 802-343-2708 tfortin1007@gmail.com 28 years experience Covering Your Life's Journey 802-862-1600 • info@turnbaughinsurance.com 188 Allen Brook Lane • Suite 1 • Williston, VT 05495 Home • Auto • Motorcycle • Watercraft Business • Contractor Brian Bittner • 802-489-5210 • info@bittnerantiques.com Showroom at 2997 Shelburne Rd • Shelburne Open Wed-Sat, with walk-ins to sell every Thursday. www.bittnerantiques.com ANTIQUES
Decluttering? Downsizing? We can help you discover, learn about and sell: WATCHES • JEWELRY • COINS • SILVER • ARTWORK Spring House Washing 802-238-3386 Owner operated - Call Greg Mack Specializing in Low-Pressure Vinyl Siding Washes Washing Decks, Gutters, Patios, Walkways & More servicedirectory DEE.PT.bCARD.2.4x1.5FINAL.indd Roofing Siding Renovations Painting Decks 802-343-4820 www.pleasantvalleyvt.com PLEASANT VALLEY, INC. CORBIN & PALMER FUNERAL HOME & CREMATION SERVICES SHELBURNE FUNERAL CHAPEL Family owned and operated since 1921 Pre-planning services available 209 Falls Road, Shelburne, VT Build / Remodel Funeral
Piano Lessons Edward
802-318-7030
WANTED
DEE.PT.bCARD.2.4x1.5FINAL.indd
Roofing Siding Renovations Painting Decks
1111-855-DRY-TIME • www.northernbasements.com • Basement Waterproofing • Crawl Space Repair • Sump Pump Systems • Foundation Repair • Egress Windows
Hyperreliccards@gmail.com • hyperrelic.com Buying Sports and Collectible Cards Hyper Relic Sports Cards HY P ER RE L IC HY P ER RE L IC SERVICE DIRECTORY
• Office: 802-497-1681
TRANSITION POINTS Evidence-Based Strategies to Navigate Life Changes Life, Career, Retirement, Moving, or End-of-Life Support Judy F. Carr, Ed.D.
jcarrvt@gmail.com Winooski, Vermont & Virtually www.TransitionDoula.org Conversation – Education - Advocacy
and Be Hoopy! Nutrition + Mindfulness + Hula Hooping = Parties and Events at UMall for Kids, Teens & Adults
about nutrition while participating in arts, craftivities and hula hooping in a fun, supportive atmosphere! Learn more and sign up at eatandbehoopy.com FURNITURE REPAIR Pickup / Delivery
(Cell) www.EverythingInteriorVT.com Everything Interior
802.487.8077 -
Eat
Learn
802-503-7083
A • D • V • E • R • T • I • S • I • N • G an idea that SELLS. CALL 864-6670
ARIES
March 21 - April 20
You may struggle to get going this week, Aries. But once you do, it will be full speed ahead. In fact, you may need to slow things down to let others catch up.
TAURUS
April 21 - May 21
Taurus, if you are feeling a bit scattered as of late, take some time out of your schedule to meditate and re ect on what is most important to you. Then follow that path.
GEMINI
May 22 - June 21
Gemini, give yourself permission to move slowly this week. If you racing through things, you're apt to make mistakes. Set your own pace and let things play out as they may.
CANCER
June 22 - July 22
Deadlines could make for a heated week, Cancer. It's best to remove yourself from any situations before they get out of hand. Offer advice when things cool down.
LEO
July 23 - Aug. 23
Routines are boring you lately, Leo. You may need to shake things up. If you work a set schedule, see if you can go to ex time and look for ways to change.
VIRGO
Aug. 24 - Sept. 22
Do not let drama that doesn't involve you sneak into your orbit, Virgo. If you need to distance yourself from others for a while, then do so.
SAGITTARIUS
Nov. 23 - Dec. 21
Things may be a little rough around the edges lately, and you'll need to gure out the ways to smooth things over, Sagittarius. Find a few friends who are in your corner.
LIBRA
Sept. 23 - Oct. 23
Libra, others feel you're giving off some highstrung vibes this week, and they wouldn't be wrong. Something is weighing on your shoulders. Figure out what it is and lighten the load.
CAPRICORN
Dec. 22 - Jan. 20
Capricorn, emphasize a slow and methodical approach to a problem with an elusive solution. Slowing things down has a tendency to provide substantial clarity.
AQUARIUS
Jan. 21 - Feb. 18
Disagreements on how to move forward could bring tension at home or work this week, Aquarius. Everyone needs to put their ideas on the table and whittle down the best answer.
SCORPIO
Oct. 24 - Nov. 22
Scorpio, you're dishing out all sorts of sage advice but it may be frustrating if others don't want to take it. All you can do is offer and let others lead their lives.
PISCES
Feb. 19 - March 20
Don't compare yourself to others, Pisces; otherwise, you may downplay all of your wonderful attributes. Be proud of who you are.
CLUES ACROSS
1. Wear away by friction
7. Insecticide
10. Elicited a secret vote
12. Beef
13. Disagreement
14. __ Crawford, supermodel
15. Jeweled headdress
16. Digits
17. Trillion hertz
18. Snap up
19. Classical portico
21. Residue after burning
22. Large integers
27. Free agent
28. Where ballplayers work
33. Blood type
34. Scottish city
36. Google certi cation (abbr.)
CROSSWORD SUDOKU
37. Serbian monetary unit
38. Make a sudden surprise attack on
39. Wood or metal bolt
Here's How It Works:
Sudoku puzzles are formatted as a 9x9 grid, broken down into nine 3x3 boxes. To solve a sudoku, the numbers 1 through 9 must ll each row, column and box. Each number can appear only once in each row, column and box. You can gure out the order in which the numbers will appear by using the numeric clues already provided in the boxes. The more numbers you name, the easier it gets to solve the puzzle!
40. Relaxing attire 41. Famed neurologist
44. Dullish brown fabrics
45. Member of ancient Jewish sect
48. Grif th, Rooney
49. Lawmakers
50. Government lawyers
51. The arch of the foot
CLUES DOWN
1. Non owering aquatic plant
2. Britpop rockers
3. National capital
4. Consumed
5. The habitat of wild animals
6. Sun up in New York
7. Cygnus star
8. Male parents
9. Talk to you (abbr.)
10. A place to clean oneself
11. Southwestern US state
12. South Korean idol singer
14. Pirate
17. Pituitary hormone (abbr.)
18. Mistake
ANSWERS
20. Promotions
23. Prepares
24. Partner to owed
25. State lawyer
26. Patti Hearst's captors
29. Pound
30. Electronic data processing
31. Sports player
32. Treats with contempt 35. Apprehend 36. Excessively talkative 38. Highways 40. Ribosomal ribonucleic acid 41. College organization for males 42. Any customary observance or practice 43. Employee stock ownership plan 44. Male parent 45. The 23rd letter of the Greek alphabet 46. Female bird
The Other Paper • May 25, 2023 • Page 15
Page 16 • May 25, 2023 • The Other Paper • 10 LED bulbs (40 / 60 / 75 watt equivalents) • Low-flow showerhead • Kitchen faucet aerator • Bathroom faucet aerator • Plus a bonus smart bulb Want to save energy and reduce your carbon footprint at home? Get a free kit full of efficient lighting and water-saving devices: *Subject to availability and eligibility. * Sign up today: efficiencyvermont.com/kits efficiencyvermont.com/kits (888) 921-5990 $47 value! LIMITED TIME OFFER: Free Energy Savings Kit 91 MAIN STREET, STOWE ~ 802.253.3033 STOWE@F ERRO J EWELERS.COM @FERRO JEWELERS STOWE ~ FACEBOOK COM /F ERRO.J EWELERS WWW.F ERRO J EWELERS COM