Take down
Charlotte Selectboard works to finalize budget
Increased police enforcement, radar signs seen as solutions to speeders
LIBERTY DARR STAFF WRITER
Following another budget work session that took place at the Jan. 11 selectboard meeting, it looks as if Charlotte residents can expect to see a projected budget this year of around $3,085,239 — a nearly $470,000 increase from last year.
In addition to the municipal budget, voters will also be asked to approve a library budget of $324,356 — a $40,000 increase from last year — and a fire and rescue budget of $965,806 — a $75,000 increase from last year.
There is debate over whether these arti-
cles will be combined into one article or three separate votes should the board decide to return to an in-person floor vote at town meeting this year. In a meeting memo, town administrator Dean Bloch wrote that "there are valid reasons for these separate articles, namely: the selectboard doesn't have managerial oversight over Charlotte Volunteer Fire and Rescue or the library and when the budget was voted by Australian ballot, the separate articles made sense from the perspective of allowing voters to more explicitly approve the budgets for the different services."
The current projected tax rate is $0.2416 with all three budgets.
Traffic calming
Along with the jump in the budget, town officials are looking to spend $75,000 to solve issues on the roads.
Residents can expect to see a nearly $20,000 increase in the budget for more police enforcement in town, paired with a $25,000 allocation for traffic calming.
Lack of enforcement has been a hot topic issue among residents and town officials this year, mostly about excessive speeding in town. Currently, Charlotte contracts with the Vermont State Police for law enforce-
Racist TikTok post prompts teams to protest CVU games
COREY MCDONALD STAFF WRITER
Two Champlain Valley Union High School girls' basketball games were postponed — one by Rice Memorial High School and another by Burlington High School — after students at the schools learned of a social media video that a CVU player posted last month that included racist language.
Champlain Valley Union High School principal Adam Bunting, in an apology letter to students, said that in December, "a student-athlete on the CVU varsity girls' basketball team made the terrible decision to follow a TikTok trend and post a video that was racially insensitive at best."
The video has since been taken down. The student "made the video with a family member who is a person of color," Bunting said, and "she wrongly believed it was okay to post something that used the N-word."
"The student took down the video within an hour, but the damage was done as it was recorded and widely distributed by others," he said.
The school was notified on Jan. 12 that Burlington High School students would not play CVU in protest of the video. Students at Rice Memorial High School did the same the week prior on Jan. 6.
"We as a team believe that racism is not a trend, nor is it any type of entertainment for social media," the Burlington team said in an Instagram post on Jan. 12. "We dedicate this day to remind everyone that sadly, racism is still alive in our community."
The CVU player in question has since been suspended from game play, has lost her captaincy, was removed from leadership clubs in the school, and "has begun restorative practices that follow this process: interviews, education, repair and growth," Bunting said.
"Last but not least, this player has experienced significant consequences in her life outside of school, but this is not my story to
January 19, 2023 Weekly news coverage for Charlotte and Hinesburg thecitizenvt.com Imagining Charlotte artist exhibits work in South Burlington Page 2 No parking zone State's attorney retaliates against AG prosecutor, records show Page 10 PRSRT STD U.S. POSTAGE PAID PERMIT #217 CONCORD, NH ECRWSSEDDM POSTAL CUSTOMER
PHOTO BY AL FREY
A Spaulding wrestler takes his Champlain Valley Union High School foe to the mat during a Jan. 11 match hosted in Hinesburg, that also feaatured wrestlers from Mt. Mansfield Union.
See TIKTOK on page 16
See BUDGET on page 16
Artist gives viewers chance to 'use their imagination'
The South Burlington Public Art Gallery is featuring an exhibition of 40 paintings by Charlotte artist Marvin Fishman.
Curated by Jessica Manley, the solo show represents a broad retrospective of his main series of two-dimensional work from the last several decades.
"I am a promiscuous art appreciator," Fishman said. "Figurative, abstract, cubist, impressionist, minimalist, surrealist, expressionist, naive, primitive, mixed media, portraiture, landscape, outsider — whichever, doesn't matter. I can love some of all. At its most basic, a piece of art has to awaken in me an emotional response and arouse my curiosity. The art does not have to be 'beautiful.' It does not have to be harmonious, but it does have to have impact, evoke emotionality, and impel me to dig deeper into the work."
The exhibit runs through March 14, with an opening reception on Thursday, Jan. 26 from 5:30-7 p.m.
Fishman, who was born in New York City, graduated from Brooklyn College and attended the both the law and graduate schools at the University of Chicago. He initially worked as a journalist in Chicago and as a freelance writer in Mexico.
Returning to New York, Fishman and his friends established The Third World Film Group, and later he and a partner opened their own studio, M2. Fishman became a founding member of Newsreel, a political activist filmmaking group.
After moving to Vermont in the 1970s, Fishman headed the University of Vermont's media facilities and returned to independent media work and journalism, among other endeavors.
Desiring more physical contact with materials in his creative pursuits, he turned away from film to the more "primitive" and equipment-free medium of painting.
Now in his eighties, Fishman has enjoyed working in his Charlotte studio for the last several decades. His work spans a multitude of genres primarily rendered in acrylic paints and on a variety of media, such as canvas, wood, stones and even dead tree roots. He often works in the wet-on-wet method (alla prima), pouring paint into other wet layers then manipulating it to shape and blend the colors.
"My subjects are imaginary — imaginary faces, landscapes and abstracts. Degas said, 'Art is not what you see but what you make others see.' Often enough, the viewer sees figurative images in my abstractions where no such images were purposely made," Fishman said. "In most of my work, my concerns are density, texture, contrast, movement, design and balance."
"My aim is to give viewers free rein to use their imagination."
For more information, contact gallery@southburlingtonvt.gov.
The gallery, located at 180 Market St., is free and available to the public whenever the public library, city hall or senior center are open: Monday to Thursday, 8 a.m.-7 p.m.; Friday, 8 a.m.-5 p.m.; and Saturday, 9 a.m.-3 p.m.
Page 2 • January 19, 2023 • The Citizen
COURTESY PHOTOS
Above: Marvin Fishman, "A Touch of Tangerine," acrylic on canvas, 30 inches by 42 inches
Below: Marvin Fishman, "Pipe Dreams," acrylic on canvas, 24 inches by 30 inches
Local students organize event for Holocaust Remembrance Day
Amid increasing antisemitism, hate and intolerance throughout the United States, Vermont students are taking on the responsibility of sharing lessons of the Holocaust with their schools and communities.
To mark United Nations International Holocaust Remembrance Day and the conclusion of the first Vermont Holocaust Education Week, Mount Abraham High School 11-grader students Eliza and Emma Doucet have scheduled their second annual Holocaust commemoration event for Friday, Jan. 27 in Bristol.
The Doucet sisters are inviting local families, educators and others to Bristol's International Holocaust Remembrance Day commemoration which will take place Friday, Jan. 27 from 6 p.m. to 8 p.m. in Holley Hall, 1 South St., Bristol. All are welcome. Childcare will be provided.
The United Nations General Assembly has designated Jan. 7 — the anniversary of the liberation of the Auschwitz-Birkenau concentration and extermination camps — as International Holocaust Remembrance Day. The U.N. has urged every member state to honor the 6 million Jewish victims of the Holocaust and millions of other victims of Nazism and to develop educational programs to help prevent future genocides.
Eliza and Emma Doucet, twin sisters, became interested in activism following the 2016 election and the subsequent increase in hate that followed. After seeing the Addison County Jewish Congregation, an institution to which their family belongs, vandalized, the sisters realized that antisemitism exists even in their community.
"I began to get more involved in learning about my family's
history, heritage and culture. My Jewish identity began to mean a lot more to me than it ever did before and I realized how proud I was and still am, to be Jewish," said Eliza.
Statewide, Vermont is not immune from antisemitism and racist attacks: reports of antisemitic fliers and swastikas have begun appearing throughout the state. The University of Vermont made national headlines as the institution was being investigated by the Department of Education for allegations of campus antisemitism.
Nationwide, antisemitism may be worse than acknowledged, as most incidents are never reported, according to the Anti-Defamation League.
Vermont Holocaust Memorial is the state's only group dedicated to facilitating Holocaust education as a means of preserving the memory of that genocide and using those lessons to combat bigotry, bullying and racism of all kinds.
More information can be found at holocaustmemorial-vt. org.
The Citizen • January 19, 2023 • Page 3 2023 WINTER/SPRING REGISTRATION NOW OPEN! 802-482-7194 / access@cvsdvt.org Fine Arts & Crafts Yoga & Meditation Fun & Games Home, Garden, DIY Languages & Literacy Cooking & Cuisine Health & Wellness Fitness & Dance One Night University Photography & Computers Music Kids & Teens
CVU
369 CVU Road, Hinesburg, VT
OPEN HOUSE! Sat. Feb. 4, 3pm Academic Excellence Inspired Learning PreK - 8th Grade www.vtdayschool.org
What? Community Education for All Ages! Where?
High School
How? Register online: Google ACCESS CVU or visit our website: www.cvsdvt.ce.eleyo.com When? February 1 - June 3
COURTESY PHOTO
Please visit our advertisers and tell them: "I saw your ad in The Citizen!"
Eliza and Emma Doucet
Hinesburg Police Blotter
Total Incidents: 44
Arrests: 1
Jan. 10 at 4:55 p.m., police helped a person with fingerprinting for employment purposes.
Jan. 10 at 8 p.m., Jonathan Lamb, 56 of Hinesburg, was cited for violating conditions of release and violating an abuse prevention order.
Jan. 10 at 10 p.m., a subpoena was served to a resident on North Road.
Jan. 11 at 12:30 p.m., an officer investigated late-reported damage to a motor vehicle.
Jan. 11 at 5:25 p.m., a citizen was assisted with a VIN verification.
Jan. 11 at 7:18 p.m., officers assisted a disabled motorist on Route 116.
Jan. 12 at 8 a.m., an officer investigated the passing of counterfeit bills at a business on Ballard's Corner Road.
Jan. 12 at 6:15 p.m., officers responded to a single-car
motor vehicle crash on Lincoln Hill Road.
Jan. 12 at 10:08 p.m., a 911 hang up at a residence on Swamp Road was investigated.
Jan. 13 at 6:42 a.m., an officer investigated an alarm activation at the high schooll.
Jan. 13 at 11:15 a.m., an officer responded to a single-car motor vehicle crash on Charlotte Road.
Jan. 13 at 12:23 p.m., a citizen on Ballard's Corner Road was assisted with a civil issue.
Jan. 13 at 3:40 p.m., a citizen on Mechanicsville Road was assisted with a civil issue.
Jan. 13 at 5:03 p.m., officers assisted Department of Children and Families with an investigation on Kailey's Way.
Jan. 13 at 10:20 p.m., an officer investigated a burglary alarm activation at a business on Commerce Street.
Jan. 16 at 3 p.m., officers responded to O'Brien Meadows for a juvenile issue.
Officer's use of force violated Shelburne department policy
Internal review calls behavior 'unreasonable,' 'unbecoming'
COREY MCDONALD STAFF WRITER
The Shelburne Police Department's internal investigation into Cpl. Jon Marcoux found that he violated four department policies following his use-of-force incident last year while arresting a teenager.
The internal investigation, conducted by Sgt. Josh Flore over several months last year, found he violated the following policies: abuse of authority, use of force, conduct unbecoming and failure to follow department rules.
The investigation stems from an incident that occurred Jan. 23, 2022, when Marcoux elbowed a teenage girl in the chin after she had spit on him. Video footage of the incident was released this month following a public records request by the Shelburne News.
"De-escalation by Cpl. Marcoux in this case was non-existent and directly impacted the outcome of the situation leading to an unreasonable use of force," Flore concludes in his report, which provides further details of the incident. "Both parties report the strike in the back of the cruiser as being reactionary in nature
due to Cpl. Marcoux being spit on. While this may be the case, we, as police officers, have the responsibility and the training to overcome the urge to be reactionary."
Marcoux has since returned to work and has not been charged with a crime, although it is unclear if he was given a demotion in rank or any other disciplinary measures. He could not be reached for comment.
"I've been searching for the answer 'why was I uncharacteristic' on that day. There are no easy answers, but I think it's a combination of the types of calls we're dealing with, (and) the long work hours," he told Flore in a recorded interview conducted as part of the internal investigation. "But I can say that I recognized that that was out of character for me."
On Jan. 23, 2022, after getting a call about a stolen vehicle, Marcoux pulled the teen over near Shelburne Village Cemetery on Falls Road. The teen, whose name has been redacted, had taken "(her mother's) vehicle and left to go get coffee," Flore said in the report.
The mother called the police on her, claiming that the vehicle had been stolen. At the time, the
The Citizen
Serving the community of Charlotte & Hinesburg A publication of Vermont Community Newspaper Group LLC thecitizenvt.com
Advertising Wendy Ewing wendy@shelburnenews.com (802) 985-3091 x12
Advertising Director
Judy Kearns judy@otherpapersbvt.com (802) 864-6670 x21
Managing Editor
Dylan Kelley dylan@stowereporter.com
News Editor
Tommy Gardner
Staff Writers
Aaron Calvin Corey McDonald Liberty Darr
Production Manager Stephanie Manning stephanie@shelburnenews.com
Editor/Publisher Gregory Popa gpopa@stowereporter.com
Billing inquiries Leslie Lafountain leslie@stowereporter.com (802) 253-2101
Advertising submission deadline: Friday at 5 p.m. advertising@thecitizenvt.com classifieds@thecitizenvt.com
Editorial submission deadline: Friday at 5 p.m. news@thecitizenvt.com
Calendar submission deadline: Friday at 12 p.m. news@thecitizenvt.com
Contact: 1340 Williston Road South Burlington, VT 05403 (802) 985-3091
The Citizen is published weekly and mailed free to residents and businesses in Charlotte and Hinesburg and rack distributed at select high traffic locations. The Vermont Community Newspaper Group LLC assumes no responsibility for typographical errors in advertisements and reserves the right to refuse advertising and editorial copy.
mother had indicated to Marcoux that "basically, she was being a bitch," Marcoux told Flore in the audio recording.
After pulling her over, the teenager told him that her mother gave her permission and that characterizing the car as stolen was incorrect. She apparently asked to call her mother, but "(Marcoux's) concern was if he had allowed her to make the call, the bullying behavior would continue," Flore said in the report.
Marcoux later described it "as a domestic violence call."
In later interviews with Flore, the teen said that Marcoux "knows her family very well" and said she thought Marcoux did "not like her very well."
"I've had conversations with mom in the past," Marcoux said, according to an audio of an interview Flore conducted as part of the internal investigation. There had been behavioral issues in the past and officers with the department had worked with the mother and daughter before, according to the report.
"I get it," the teen told Flore. "I mean, I get anxious even walking into the house. So, I get it, (but) I feel that a lot of the issues that have been brought up to the police station regarding my house have been completely disregarded — what has been going on in my life."
At the scene, Marcoux repeatedly tells her to get out of the car. She eventually says she's going to call her mom. "Do whatever you got to do," he said. "You wanted to be treated like an adult, you are going to be treated like an adult."
"I didn't do anything wrong," she said.
"I didn't ask you that, OK," he replies. "At this point you are going to be charged as an adult. I can bring you back in handcuffs to the station, we can go from there. Because my concern is that if I bring you back to the house that you are going to be abusive toward your mother."
He opens the door and she eventually exits the car. He then handcuffs her. She told him the handcuffs were "really, really tight," according to a transcript of the interaction. Marcoux then reportedly tightened them further.
"You're hurting me," she said. He put her in the backseat, and while he was buckling her in, she "became very angry and verbally abusive" to Marcoux, "yelling
Page 4 • January 19, 2023 • The Citizen
See MARCOUX on page 5
BY MIKE IRELAND
Winter Sale
obscenities" until the seatbelt was fastened, Flore stated in the report.
The girl said she was frustrated because "it was the fact that ... a man put his hands on her," Flore said the report.
"I believe that I am equal with everybody around me whether or not society says they are above me ... he could have followed me home to make sure I returned (the car) and have a conversation with us," she told Flore. "For driving my (mother's) car to a coffee shop, you think you can put your hands on me? Absolutely not."
While she was in the backseat, she began "yelling and screaming, and then she spits in my face," Marcoux said, adding he "was being called a Nazi, a fascist ... things along those lines."
After the teen spit on him, Marcoux said he had a bodily reaction to being spit in the face, he said. "My arm swung out and I caught myself before doing any harm."
He described having the "typical adrenaline you would have taken someone into custody."
Marcoux charged the teen with operating without owners' consent and simple assault with fluids.
On the way to the station, she continued to spit in the backseat and said: "You bastard, you f---ing assaulted me. You punched me in the face," according to a transcript of the interaction.
After dropping her off at the station, Marcoux later went and picked up the teen's mother, according to the report. He turned off his body camera and dashboard recordings and told Flore he did not have a reason
when asked why.
When speaking with Flore, Marcoux said he thought "things could have been done different, and I think most people would agree that this is not characteristic of how I normally do things."
"I can agree with you on that, that this really is not the characteristic Jon Marcoux that I'm used to seeing on the side of the road," Flore said during his interview with Marcoux. "Was there anything else going on that day that was in your head? Problems at home? Problems here? Was there anything that was clouding your judgment?"
"That is the million-dollar question," he said. "I can say long hours ... it looks like I worked every day that week."
Marcoux worked 100 hours over a 10-day period prior to the incident, according to the report.
"I'm not excusing it — who knows if that was a factor," he said.
Following the incident, Chittenden County State's Attorney Sarah George requested that Vermont State Police investigate Marcoux's actions as an assault. However, after reviewing the incident, state police declined to charge Marcoux with a crime.
Since then, George has reasserted that there was "probable cause to charge officer Marcoux with simple assault. However, Vermont State Police disagree and have stated they will not issue a citation for the same."
George said her only recourse to pursue charges against Marcoux would be to convene a grand jury.
40% off sweaters, coats, pants and select dresses!
The Citizen • January 19, 2023 • Page 5
PHOTO
guard
Mike Ireland of Shelburne recently captured this photograph of two bobcats in his yard. Reader submitted photos are always welcome at news@shelburnenews.com.
Standing
MARCOUX
continued from page 4
Fair housing, economic justice: King's unfinished work
Senate Update
Sen. Kesha Ram Hinsdale
Our annual remembrance of the great Rev. Dr. Martin Luther King Jr. affords us many opportunities to reflect on the pursuit of equality as members of our communities, in our state, and across the nation. We often remember MLK's unifying message in his famous 1963 "I Have a Dream" speech that our children ought to one day be judged by the content of their character and not the color of their skin.
In that speech, however, King began to articulate other dreams that we must still strive to make a reality. Among them was that Black Americans receive a fair shake at accessing housing and economic opportunity. As he states of the post-Emancipation era, "One hundred years later, the Negro lives on a lonely island of poverty in the midst of a vast ocean of material prosperity. One hundred years later, the Negro is still languished in the corners of American society and finds himself an exile in his own land. … America has given the Negro people a bad check, a check which has come back marked 'insufficient funds.'"
Access to safe housing and stable homeownership remained an integral part of King's work.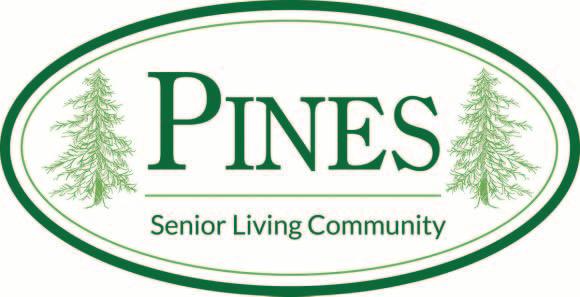 In fact, the Fair Housing Act, which prohibited discrimination in the sale and rental of housing, was signed into law one week after his assassination. Today, 55 years later, the act is still in place, but we remain a long way off from realizing King's dream of housing for all. While we have achieved victories in equitable and affordable housing, we should remain steadfast in the fight for housing equality. We are not immune from this fight here in Vermont. Unfortunately, though often unintentionally, Vermont has the fifth- largest racial homeownership gap in the country. While homeownership for white Vermonters tracks the national average at around 72 percent of families, it is a deeply concerning 21 percent for Black families. However we got here, this gap must be openly discussed and addressed, especially with 24,000 open jobs statewide and 90 percent of our population growth in the past decade coming from the increase in people of color.
The lack of affordable options like townhouses, duplexes and starter homes have worsened the prospects for young families and newcomers. Black Vermonters are actually worse off than they were 50 years ago, when their state's homeownership rate was 38 percent. This speaks to an ongoing housing and demograph-
ic crisis that is trending in the wrong direction.
As the chair of the Senate Committee on Economic Development and Housing, these figures weigh heavily on my mind. "The Color of Law" by Richard Rothstein is prominently displayed and discussed in my committee this year as we write an affordable housing and homeownership bill. I encourage others to read it to better understand how we have continually failed Black Americans and others in the pursuit of the centerpiece of the American Dream — a place to call home.
It is now up to all of us to make it right — for our Black neighbors, for our young families, for our rural communities
and for all Vermonters. Every family deserves not just housing, but a home. Home is where we find warmth and safety, peace and sanctuary. Home is where we gather to celebrate life's gains and losses, where our children can do their homework uninterrupted, where our grandparents can transmit wisdom.
This work will not be easy; the most meaningful change never is. I leave you with a quote from Dr. King that I return to most often: "Cowardice asks the question, 'Is it safe?' Expediency asks the question, 'Is it politic?' Vanity asks the question, 'Is it popular?' But, conscience asks the question, 'Is it right?'
And there comes a time when one must take a position that
is neither safe, nor politic, nor popular, but one must take it because one's conscience tells one that it is right."
Have a blessed and reflective Martin Luther King Day, and please join me and your other legislative leaders at the Pierson Library in Shelburne on Monday, Jan. 23, from 4-5 p.m. if you would like to continue the discussion.
Kesha Ram Hinsdale, a Democrat from Shelburne, serves the towns of South Burlington, Shelburne, Charlotte, Hinesburg, Milton, Burlington, St. George, Westford, Underhill, Jericho, Richmond, Winooski, Williston, Essex and Bolton in the Legislature.
We dither while winter withers
Walt Amses
Watching the delicate, early morning snowflakes fall Tuesday was all too briefly mesmerizing. A decade ago, the couple of inches already on the ground would have adorned an already deep, mid-January snowpack building since early November, hefty enough by now to all but guarantee winter sports easily lasting until early spring. But the new normal quickly intervenes on my fantasy.
Winters are no longer what
they used to be, and this snowfall isn't nearly enough to make much difference: too little to ski on or snowshoe but a perfect disguise for frozen ruts, intermittent craters and patches of ice, rendering long walks on the road both the only readily accessible winter activity and the easiest option for a quick trip to the emergency room. Though there are many forces at play here and much can change, one thing looks certain in the extended forecast: the freeze-thaw, snow-rain cycle will continue agonizing snow lovers for several weeks.
Those of us who've descended
upon Vermont for myriad reasons over the last half-century, I can safely attest, were not anticipating cold, wet and uncomfortable winters. We could have relocated to the Pacific Northwest for that.
I've never heard anyone say, "Great, we're having slush," but that's exactly what we're having, at least until it turns to ice or mud, and we'd better get used to it, according to some scientists, because that's the way future winters are shaping up.
Climate change writ large? Probably, but it's complicated.
Even as we come to terms with global warming, we cannot take its implications for granted any more than we're able to depend on clouds of snow that annually bury hillsides, muffle sound and spur rumination of the "old-fashioned" winters we remember. The complexity of climate science confounds easy labels and simple predictions.
Warming itself isn't easily categorized and doesn't always mean what we assume, especially regarding its impacts, which are certainly global, with far reaching implications that defy conventional wisdom.
Warming in one place — the Arctic for instance — does not translate to warming everywhere.
Chatting with meteorologist Roger Hill who runs Weathering Heights in Worcester, a forecasting and consulting service, he explains how one seeming contradiction played out in the
Page 6 • January 19, 2023 • The Citizen
OPINION
Sen. Kesha Ram Hinsdale
Guest Perspective
LOCATED IN THE HEART OF SOUTH BURLINGTON 7 Aspen Drive, South Burlington, VT • 802. 865.1109 www. SummitPMG. com Call today to plan for your future home at The Pines. Spacious 1- and 2-Bedroom Apartments Hair Salon • Massage Studio • Art Gallery Expanded Outdoor Patio and Grilling Area • Exercise Room Community Rooms • Mature Landscaping • Resident Garden Vibrant Social Atmosphere with Weekly Events and Activities ESTABLISHED INDEPENDENT SENIOR COMMUNITY
See AMSES on page 7
Trapping commentaries seldom right, most always distort truth
Guest Perspective
Jerry D'Amico
There have been many recent commentaries by opponents of regulated trapping in Vermont, in which the authors make numerous misstatements as well as unsubstantiated claims to make their point.
In their commentaries, they claim that 68 percent of Vermonters are opposed to trapping. They indicated that this was based on two surveys, one conducted by the Vermont Fish and Wildlife Department (2018) and one by the Vermont Center for Rural Development (2017).
AMSES
from
U.S. with dire results: "Although higher temperatures in the Arctic are increasingly leading to the loss of sea ice, in 2021 those surface changes up north led to cold waves here in the U.S."
In Texas these fluctuations prompted the National Weather Service to issue unprecedented statewide winter storm warnings as a combination of snow, ice and bitter cold caused a catastrophic failure of the state power grid, stranding millions in the freezing dark, leaving hundreds dead.
While Hill believes that the melting sea ice plays a significant role in our day-today weather, it's only one factor, with some others even further away, making it difficult to fathom exactly how they could affect winters in Vermont.
"Take Siberia for instance," he said. "When Russia's far east has a snowy October, it becomes more likely that the Northeast and New England will have a colder, snowier winter."
How this happens is not especially easy to grasp but Hill is patient with my questions, taking me very close to my pedestrian limit of scientific understanding.
"The Siberian snow cover reflects light, beaming much of the sun's warmth back into space, dropping the surface temperature in the Arctic," he explained, "which in turn impacts the stratospheric polar vortex, eventually causing cold waves here in North America."
Although most people believe the stronger this much-dreaded climate phenomenon is the lower the temperature will go, but the opposite is the case, according to Hill.
"When the circulation around the vortex is strong, the colder air remains bottled up at the pole but as it weakens, that circulation is disrupted and waves of cold air flow southward," he said.
As if this isn't enough, there remains a whole other series of circumstances
Their reading of these surveys is certainly suspect. Correctly reading the poll conducted for the fish and wildlife department by Responsive Management in 2018 indicates that 58 percent of Vermonters support trapping (32 percent strongly/26 percent moderately), while only 25 percent oppose trapping. (Refer to the graph on page 241 of the report.)
The Association of Fish and Wildlife Agencies, the American Association of Wildlife Veterinarians, the Wildlife Society, and many other wildlife groups and societies support trapping, which is also supported by 71 percent of Americans.
One commentator cited a 2017 survey
that influence the kind of winter weather Vermonters can expect in a given year, including El Nino or La Nina, conditions in the equatorial Pacific that respectively either warm or cool the surface water, subsequently affecting temperature and precipitation in New England.
Storm track is another vital indicator of whether Vermont will get rain, snow or something else out of a specific system.
If the upper-level jet stream takes a low-pressure system to our west, the counterclockwise flow of winds brings with them warmer temperatures and mixed precipitation or just plain rain. An eastern track is an entirely different story, ripe with the possibility as it nears the Atlantic coast of a developing nor'easter or even a bomb cyclone — short for bombogenesis — an explosion of energy that causes a storm to rapidly intensify in a short period of time.
An hour later the snow has stopped, and the sun is shining brightly, casting long, early morning shadows across a burnished field, lustrous gemstones, shimmering in the light. It's completely gorgeous but I know it's a facade, a superficial come-on, miles wide and inches deep, a tease, much like the last several winters.
It's also not nearly enough to plow, of course, so whatever hazards lurk beneath will remain buried, requiring Yak Tracks, hiking poles and the kind of cautious gait that stresses muscles and tendons you didn't realize you had.
Until it actually happens, I'll continue dreaming of the kind of snowfall that carries me into the woods, absorbing most sound save the pair of ravens I consistently hear but rarely see as they go about their business and I go about mine through billowing drifts of powder that never fail to intoxicate, luring me into the kind of solitude only deep winter can bring.
conducted by the Vermont Center for Rural Studies in which she claimed that 75 percent of Vermonters want trapping banned. This survey did not reflect Vermonters as a whole, since it was developed and paid for by a group adamantly opposed to trapping, and primarily involved responses from Chittenden County, which is more urban than the rest of Vermont.
Other commentaries have claimed that beaver populations are in decline and trapping adults causes yearlings left in the lodge to freeze to death. Based on discussions with wildlife biologists, there is no documented evidence that either of these statements is true.
Recent surveys indicate approximately 1,200 to 1,400 beavers are trapped annually in Vermont — the same number that were trapped in 1950, the first year of trapping beavers in the 20th century.
These commentators also describe the use of the leghold trap as cruel. First the use of the term leghold is a misnomer. This device was designed to hold an animal
by the foot, not the leg. Leghold is used by those proposing this bill to alarm the public.
I have heard numerous arguments for banning this device, almost all inaccurate. The foothold trap restrains an animal; it does not torture or unduly harm the animal. I have walked up to captured animals that were sleeping, not struggling against the device.
Nontarget animals are released unharmed, with only a numb foot.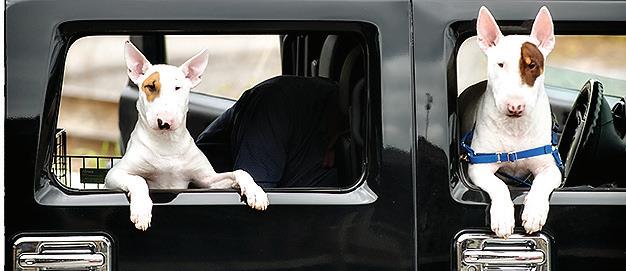 Captured animals are generally harvested by shooting with a small-caliber weapon, usually a .22 caliber, not by stomping or bludgeoning.
These commentaries were written by vocal adherents of an anti-trapping and anti-hunting group. It is obvious they do not support the regulated trapping of wildlife. Why do they feel the need to distort the truth?
The Citizen • January 19, 2023 • Page 7 802-316-2284 1176 Main St. • Fairfax, VT 57 Main St. • Essex Jct., VT Northwestern Vermont's Only Pet Crematory A Member of the A.W. Rich Funeral Home Family • www.awrfh.com www.islandmemorials.com Island Memorial Pet Service Premium Compassionate Care for Your Pets Because "LOYALTY DESERVES DIGNITY" • The Island Memorial Difference: • Pet Funerals • Cremation Services • Your Pet is Always in Our Care • Dignified Pet Transportation from Your Home or Vet • Immediate & Witness Cremation Available • Full Line of Pet Loss Products Gomer & Gunther We understand the love you have for your pets and the importance they hold in your life. Our compassionate staff is devoted to easing the difficulties at this challenging time. Our staff is here for you 24/7 Tiger & Buster
Walt Amses is a Vermont writer from North Calais.
continued
Jerry D'Amico is a hunter and trapper who has lived in Roxbury for 50 years. page 6
Recent surveys indicate approximately 1,200 to 1,400 beavers are trapped annually in Vermont — the same number that were trapped in 1950.
"When the circulation around the vortex is strong, the colder air remains bottled up at the pole but as it weakens, that circulation is disrupted and waves of cold air flow southward."
Check Locally First Buying and shopping locally helps independent businesses which in turn helps all of us shape our community's distinct flavor personality and character We re all in this together WHY GO LOCAL? The Other Paper • She burne News • The Cit zen • Stowe Reporter • News & C tizen Chances are what you need is available through local online ordering and curbside pickup or delivery Our entire community is depending on your support VTCNG
— Roger Hill
Enjoy Age Well meals at
Charlotte Senior Center
The Age Well meal pickup for Thursday, Jan. 19, is from 10-11 a.m., Charlotte Senior Center, 212 Ferry Road, and features oven fried chicken breast, diced potatoes with parsley, peas and onions, wheat roll with butter, date Craisin bar and milk.
You must have pre-registered by the prior Monday with Kerrie Pughe, 802-425-6345 or kpughe@ charlotteseniorcentervt.org
The Age Well meal pickup for Thursday, Jan. 26, features barbecue pork rib, fried potatoes, carrots, southern biscuit with butter, fruit crisp with cream and milk.
The suggested donation is $5. Check the website for last-minute cancellations at charlotteseniorcentervt.org.
January programs at the Charlotte Senior Center
• Tuesday, Jan. 24: "Watercolor—Tips from British Artists," 9 a.m.-noon. Lynn Cummings will lead a discussion about several of her favorite contemporary British artists. Short video clips will be shown and discussed. Explore how their techniques can be incorporated in your own personal paintings. Registration is required for this free program.
• Tuesday, Jan. 24: Join audiologist Dr. Julie Bier for a short
Community Notes
hearing loss presentation with free hearing tests and cleanings, 1 p.m. Learn about the first signs of hearing loss and dealing with tinnitus and balance issues to help prevent falls. Registration required.
• Wednesday, Jan. 25: COVID19 vaccine and flu clinics, 1-6 p.m. Get your COVID-19 vaccine, updated (bivalent) boosters and flu vaccine at this walk-in clinic. Vaccines and boosters are available for pediatric Pfizer (ages 5-11); adult Pfizer (12+) and Moderna (18+). Flu vaccines are only available for those under 65 years.
• Thursday, Jan. 26: potluck lunch followed by music and art, 11:30 a.m.-12:30 p.m. Potluck in the cafe and then view the photog-
raphy show and listen to the cello performance in the Great Room before the room is closed for the week while it is being painted. Sign-up at the host desk.
• Thursday, Jan. 26: solo cello performance, 1-1:45 p.m. Jonah Hutchin, a young adult cellist from Charlotte, performs. Free. More at charlotteseniorcentervt.org.
Chat with newly elected rep Chea Waters Evans
Bring questions and concerns for a legislative meet-and-greet with Rep. Chea Waters Evans on Monday, Jan. 23 at 1 p.m.
Waters Evans is the newly elected Chittenden-5 representative from Charlotte and Hinesburg.
'We're ALZ in this Together' at Statehouse
Join Vermonters with Alzheimer's and other forms of dementias, family caregivers, and advocates for older Vermonters "We're ALZ in this Together: Destigmatizing Dementia" at the Statehouse, 115 State St., Montpelier.
The meeting with legislators and others is Thursday, Feb. 2, 8 a.m.-1 p.m.
For information, contact Meg Polyte at mmpolyte@alz.org or 802-316-3839. More at p2a.co/ VH7gzMF.
Free youth event explores engineering
On Feb. 18, students in grades five through 12 will have an opportunity to meet engineering professionals and explore several types of engineering and career options through networking and skill-building workshops.
Discover Engineering, a free day-long event, will be held at the University of Vermont. Registration is required by Feb. 8.
Afternoon workshops will focus on a range of topics including Python coding, water rocket propulsion, robotics, nanotechnology, bridge design, aerodynamics, precision measurement and beam deflection and its relationship to motor and pump design. Students
also can build a car with the university's Alternative Energy Racing Organization or take part in an engineering design challenge with staff from GlobalFoundries.
A Scouts' Merit Badge Day will be held in conjunction with Discover Engineering. Registered Boy Scouts and Venturers, ages 11-17, will work on requirements for badges in composite materials, electricity, railroading, astronomy, oceanography, communications and soil and water conservation. For details or to register, go to bit. ly/3J4cFPR.
Town of Charlotte dog licenses due April 1
Dog license renewals in Charlotte are due date April 1 of each year and but new licenses and tags are ready to go.
Neutered and spayed animals are $9, intact males and females are $13. For a working farm dog license, there is an added fee of $5. A current rabies certificate on file is needed to register a dog. All payment is by check or cash.
Call 802-425-3071 or email mary@townofcharlotte.com or etupper@townofcharlotte.com to check if current rabies info is file.
Governor's Institutes open for applications
The Governor's Institutes of Vermont has just opened applications for the 2023 offerings of its residential summer programs.
Students in grades nine through 11 can apply.
Governor's Institutes take place on Vermont college campuses and give their attendees the opportunity to dive into a topic for up to two weeks of intensive study. Each institute is focused on a career-oriented topic including arts, engineering, entrepreneurship, environmental science and technology, global issues and youth action, health and medicine, mathematical sciences and technology and design.
Last summer's session welcomed 487 students from 72 high schools. To learn more or to apply, visit giv.org or email hello@giv.org with any questions. The deadline is March 31.
Page 8 • January 19, 2023 • The Citizen
Charlotte and Hinesburg's only weekly news source Mailed to every home and business in Charlotte and Hinesburg We've got you covered. March5,2020 thecitizenvt.com BerniebackinVThomeBernieSanderscomes forSuperTuesday Page Redhawksrecap forBasketballteamspreparePagesnextchallenge 6-7 POSTAGEPAIDPERMIT HAVERHILL, ECRWSSEDDM POSTALCUSTOMER Dhoorvote CharlotteTownMeeting on Tuesday,March AssistantTown Christina Booher turnoutwas"astronomical." On Hinesburg,unseasonablysunnyTuesdaymorning candidatesgreetedvoters they enteredTownHall.From Ayer,MerrilyLovell,MichaelBissonette,CatherineMoller CommunityshowsupforTownMeetingDay2020 All the articles Charlotte approved Town Meeting Day will be confirmed Australian ballot April.Even vote raise zero dollars. charterrules,expiring thisspring,budgetarticlesorarticlesconcerning budget not become CharlotteeffectiveuntiltheyareapprovedanAustralianballot thisyear April7. be fourth yearof town'suniqueexperiment increasetownparticipation voting process, said TownAdministratorDeanBloch. approvedTheAprilvoteprocedurewas 2016 wasusedfrom2017untilthisyear. The selectboard has let provision the charter the confirming vote expire becausetheactualeffectwastheopposite what was intended. Former Selectboard chair Lane Morrison hassaid AprilAustralianballotwasinstituted togetmore "than couple hundred people come out" and participate voting townissues. TownClerkMaryMeadsaidcost April hasbeen minimal because the turnout been so small she hasn't needed extrahelp. Article selectboard's proposedgeneralfundbudgetof millionforfiscalyear2020amendedfrom floor on Tuesday motion introduced resident Walter Gates increasing budget ashtree removal $10,000 $20,000. Gatessaid,"I'm onepiece experience, whichmost donothave inJanuaryof year, over 40 ash trees removed from my ownproperty.Some thesewere dangerous property.Thereweresomethatwerewithin feet mygarageand of house."saidthat$10,000 yearwasnotenoughbecausethe nothingemeraldashboreriscoming,and going "If don'tbudgetenoughmoneyearly we'regoing paymorelater" because costsmore takedeadtreesdownandit'sdangerous.nonprofitMigratingbudget Before the general budget was passed, another amendmentwasproposedmoving almost $18,000 town donation for 22thenonprofitorganizationsbackinto generalbudget. Selectboard chair Matt -rationalefromthe majority theboard was Votingforzero–andzeroopposed STAFFSCOOTERMACMILLAN WRITER Whether create an ambulanceservice ownwas arguably the most noteworthy issue considered Hinesburg at TownMeeting. thevoicevoteMondaynighthas nomeans settledthematter. Sevenof 12articlesdecided UnionvoicevoteatChamplainValley High School on Monday, March dealtwithbudgetallocaissues. Articles and focused ambulanceservice town. JanuaryMichael'sRescueannounced 2019 June30 this yearwouldbe lastday would supply ambulanceservice the Ambulance service hottopicsince. subjectMostrecentlyit'sbeenthemajor threewell-attendedselectboardmeetings Jan.15,Jan. and Article authorizes townambulancespendalmost$95,000toprovide service a year. Mondaypassedunanimouslybyvoicevote with resoundingchorus ayes nary ambulanceThisarticledoesn'tspecify service for Hinesburg may suppliedduringtheinterim,while towndecideswhat future However,ambulanceservicewill it'slikelythat townwill contract with Charlotte Volunteer Fire Rescue coverthetown thewest Highway116 loopRescueincludingCVUandwithRichmond coveringeverywhereelse theeast Highway116. Voting November? Article11originallyauthorizedthetown hold byAustralian ballot Novemberaboutwhether establish ambulance service. selectboarddecidedambulanceservice thetown so important costly residentsshouldvote issue.AtMondaynight'sTowntherewas largeobjection the wording Article11,particularly theclausecallingfortheAustralian SelectboardNovember. Pouech Hinesburg articulatesatitsarticlesMeetingTown SeeHINESBURGonpage CHARLOTTE page10 March 2020 news coverage Charlotte Hinesburg thecitizenvt.com Summer Camps What as the weather gets warmer Pages 'Twoteam'schools,CougarHawks' season 6-7 POSTAGE ECRWSSEDDM David Gemma havingcompleted exercises WRITERMACMILLAN Soulia working when Arthuringat Arthur poodle realizes his expression something going walks house would have much Souliahas hearingissuesfor since.cochlearimplants. "It's the where the can't hearing him," wife phone Florida they've thewinter. are Paws Boots, service training program military first responders. Actually, restate nonprofit service training and responders. Michelle LeBlanc, of Vermont Paws says only service training program and responders Vermont.It'sthesuchorganization States, based Chittenden LeBlanc for and from years. For those she was officer Casko, Czechoslovakian shepherd Belgian Caskomix. tracking robber.servingLeBlancawaylaw wereVermont. busiest. LeBlanc were active state Vermont, hadusually some120-125 have year." 2019, LeBlanc the team inducted Fame Porterdale, Service dogs for those who served says helps getting down instance – mentally, him the post-traumatic disorder. page The Charlotteboard meeting - gasboard informational New members, COVID-19 more discussed lingering daylight illuminated themeetingroom. bidding farewell Tegatz,who run reelec- tion, James selectboard member, unopposed for the term. Krasnow won the and re-elected and FrankTenneychosen vice Coronavirus stopped give quick COVID-19 update: important remember although - hands staying while sick other precautions will people compromised immune systems, overall virus similar people nationwide, they explained.Emergency Medical technicians getting frequent updates from EMS procedures withandarecurrentlyusing precau- use respiratory infection who may been to They they masks for patients, masks, andeyeprotection - the gloves already wear. look provid- residents Charlotte prompt attention they will the relayedwith EMS, noted. amendment discussed during regarding firearm carrying Charlotte Park and refuge. ordi- adopted sync law, permits carrying firearms including where regulations may prohibit meeting attendee expressedconcernoverthe - legal ordinance that accidentally allow Charlotte Selectboard regroups after voting Teaching from home Votes for women 100 years after suffrage excited that he started paint-with young people who areArmchair tourism: Experience Van Gogh and more from homethe backseat might be sign heValley School District, Miller One them, Susannah, had-neering and mathematics) wasDepartment share ways of After 35 years of teaching intended decrease spreadtion large part because typicaltible catching the virus, and thensome which are currently occurelocating those individuals,tal they are experiencing COVIDHarbor Place responds to emerging needs amid COVID-19vative ways of teaching STEMWhy STEM? One teacher's adventures in Uzbekistan A place to stay April Weekly coverage for Charlotte Hinesburg thecitizenvt.com Switching gears VermontTeddy Bear staff makes masks Page Summer Camp Guide outdoors safely Pages 6-7 CUSTOMER many Vermontnesses, restaurants bars changing duringpandemic, outdoors remains forbusiness. Mental counselors making themselves available remotely gyms yoga are the classes in through together. Parks are With local businesses closed may time back Vermonters been stay state allowing residents trails adhersocialdistancingguidelines. Burlington, all open,according Rees, Recreation Parks However, city canceled programming, events field reservation further Park adhere distancingguidelines,least distance between other. Parkgrounds, were March according Rees. Burlington also park keep groups small, limit family. Although and are Reesand website new help get while "We're certainly looking creative continue keep connected their because arefor physical mental she Vermont Parks open. However, seasonhas suspended the Home, Safe parkbathrooms "Right all state are open use invite visit Vermont State near take advantage rejuvenating and effects spending nature," according Vermont State Facebook State users encouraged maintain six out theyfeel and carpool people Wellness for mind and body 11 MACMILLAN the coronavirus pandemic ourselvesical proportions coming together apart.extended period hunkering do relationships?distancing means many actually more extensiveimity we've experienced"Relationships are to clarified," Jenna Emerson, University Vermont Center Health Wellbeing. "Some going fall some beAnd going surpriseyou." Emerson said thingsger relationships this are reality quarantine.example, import"have owntionship."Having own yourself, what love" important, Emer"Everything need together, even Healthy relationships RELATIONSHIPS on Keeping connections strong while socially distancing together … or apart farm culturalnonprofit coordinates black-led artists Vermont, who ethnically geographconnected with African Started Jack Lydia Clemmons, trailblazing American couple purchased Charlotte farmstead 1962, daughter Clemmons current president. The according "in transition from family-owned farm non-proforganization that K-12 studies enrichmentprograms, community-buildingengagements." Clemmons Family has history being public good—according younger Clemmons, her "traveled around1950s Africa 1980s-1990s, and joyful experiences new learning about new cultures, developing for spite were dicey sometimes dangerous contexts while took that experience Vermont shared their community Authentica shop Clemmons Family will them begin several projects Clemmons described enthusiasm, including workshop the artists-inon teach conversations—such discussing slavery—especially in Vermont theremay two, children color classroom. also on grant money expand services the Black Vermonters challenges that Vermontdo like discriminafrom police officers, discrimination, access racially competent healthcare, explained. Because Visitors Mt. Park March throng wereby feet directed let's hikers Keeping the space Foundation funding provides more teaching opportunities to cover hard topics their when financially secure housed, Clemmons coordinatingresources make artists-in-residence what need makingexcellent and educational enrichmentAccording to Clemmons, there been interest and complete lately. Clemmons Family Farm receives $100k grant on April9,2020 WeeklynewscoverageforCharlotteandHinesburg thecitizenvt.com Notflouting socialdistancing Quarantinenomatch forfluteteacher Page Springsports? CVUkeeping competitionalive despiteunknownfuture Page POSTAGE PERMIT HAVERHILL, ECRWSSEDDM POSTALCUSTOMER MADELINEKerryFarrell,costumedesigner SouthBurlington'sLyricTheatre, wasputting finishingtouches on costumes "Matilda" when COVID-19began spreadaround state."Weweregettingprettyclose; probably had about month left," said."Wewereveryconfiinwhere thecostumes."Soconfident,Farrellandvolun theprojecthadcancelled somecostumeshopsessions.But thethreat thevirusdrewnearer, theater postponed perfor mancefromApril July. hadnevercancelled postponed show, Executive Director Erin Despite homeboundcastand darkenedstage, itsvolun teershavetakenup newproduc tion:makingfabricsurgicalmasks Burlington'sessentialworkers. Farrell knows thing two about medical needs, nurse herself ChamberlinSchool experience working hospitals.Thehope those must report work safe from Tryingsomethingnew With'Matilda'halted,focusturnstomasks COURTESY One LyricTheatre'ssewists,LeahBurke,helpsmakethe prototype. MASKS page COURTESYPHOTO JuliaBeerworth craftingcreativeways herstudents practicecommunityengagement from safedistance. SCOOTERMACMILLAN WRITER Meals for food insecure students halted while SchoolChamplainValleyUnionHigh serviceworker therewastested COVID-19. The member's test results were negative and CVUkitchenre-openedonTuesApril Thestaffmember cold they couldn't shake, and their physician recommended they test. They staying home while they recover thecold,saidCVSDChiefOperationsOfficerJeanneJensen. While the school system waitedfortestresults,Williston Schoolstookoverthepreparation mealsthatCVU been preparing. service staff makesmealswhicharedelivered byschoolbusforfoodinsecure students pickup Charlotte CentralSchool theLittleRed Schoolhouse community center George. HinesburgCommunitySchool Shelburne CommunitySchoolfoodserviceworkers SCOOTERMACMILLAN STAFFWRITERWitheducationgoing remote connectionsandeverythingdigital, JuliaBeerworthdecidedshewanted Realoldschoolwithherstudents. school. writing letters.Andsnailmailingthem.Evenbeforestudentsswitchedto remotelearning,muchof time wasspentonline, nowit'sbeen virtualexplosion literally. lot day filled doingonlineworksheets. wanted dosomething of boxthat getsthemoffline,"saidBeerworth. "And the students limitedonlineaccess." Anotherthing buggingher. She elderlyneighborswhere she lives Charlotte. Before coronaviruscontagion,shewould visitwiththemregularly. "Now,wevisit FaceTime," Beerworth said. "And I've been readingabouthowisolation an impact theelderly." Maybetherewas way get VergennesUnionHighsocialstudiesstudentsworking somethingwheretheywouldn't starscreen, tohelp her ownneighborsandalso way workon students"transferable skills."Transferable required forgraduation."They'reskillslike communication that go beyond textbook,thataremorepractiOne thoseskills tobuild communityconnections," said. Beerworth's assignment was 120studentstowrite letter elderlyperson.Some her students writtenletters owngrandparents,manyhavewritseniorresidentialfacility Vergennes.leasttwo herstudents written Beerworth'sneighbors. The assignment was due last week,somanyof letters justarriving.Twoof students SiobhanEaganandKobeKessler – wrote Beerworth's next-door neighbors Ronald Waverly Perdumandsharedtheirletterswith theirteacherbyemail. Siobhan wrote Waverly Perdum. Siobhan said her letter includedquestionsaboutcaustandtheCivilRightsMovement.Shewanted WaverPerdum "seen shift society.""And askedhas peace oursociety," Siobhan. remembertwopresidencies.It's weirdI'veneverseenpeacefulsociety."letter,SiobhantoldWaverlythatshe's going runs take things. still notthink has notbereturningtohigh school. stillhoping graduationandonelastchance friendsbeforewe go separate ways."Beerworth,highschoolseniorwrote. who previously taughtSchool,ChamplainValleyUnion studentssaid,"It'stherapeuFeedingkids:Food serviceperseveres FOODSERVICEonpage Seniorcitizensandseniorsin highschoolconnecting–bymail BEERWORTHonpage Call 802-985-3091 or email wendy@shelburnenews.com to let us help you reach Charlotte and Hinesburg customers in the next issue of The Citizen.
Help your neighbors Buying locally helps grow other businesses. Vermont Community Newspaper Group WHY GO LOCAL?
CVU skiers schuss to first-place finish
LAUREN READ CORRESPONDENT
Alpine skiing
The Champlain Valley alpine ski teams headed to the hills at Cochran's Ski Area, with both boys and girls coming out on top in the team competition.
Ella Lisle came in first for CVU in the girls' race, with Dicey Manning coming in third, Carly Strobeck finished in fifth, Rachel Bialowoz was sixth and Addison Bartley rounded out the top finishers in 10th place.
For the boys, Ari Diamond came in third as the top finisher for CVU. George Francisco was fourth and Jake Strobeck came in fifth. Jackson Kany was seventh while Kyle Marvin finished 10th.
Boys' basketball
Champlain Valley 56, Burr and Burton 21: Champlain Valley held Burr and Burton scoreless in the fourth quarter to get the win Saturday.
Sam Sweeney led all scorers with 15 points for CVU, while Logan Vaughn, Tucker Tharpe and Kyle Eaton each added eight.
With the win, CVU moves to 8-1.
Nordic skiing
The Champlain Valley Nordic ski team placed five skiers in the top 10 in the Tour de Chittenden.
For the boys, Matthew Servin was second overall. Owen Deale came in fifth, Jack Crum followed in eighth and Anders Johnson took the ninth spot.
On the girls' side, Corinna Hobbs came in ninth place overall.
Girls' basketball
Champlain Valley 60, St. Johnsbury 37: The girls' basketball team jumped out to a lead at halftime and cruised to a win over St. Johnsbury on Monday, Jan. 16.
Addi Hunter had a double-double for the Redhawks, scoring 11 points and grabbing 10 rebounds.
Above: Tom Murphy (white/red singlet) from Champlain Valley Union High School defeats Caden Sanborn from Plymouth Regional High School in New Hampsire, to win the 182-pound class at the Michael J. Baker Wrestling Classic on Saturday, Jan. 14, in Essex. Spaulding won overall with 195, followed by Essex (174) and Plymouth with 140.50. CVU's score was 58 for a 12th-place finish.
Below: A CVU wrestler wins his match Jan. 11 in Hinesburg.
Shelby Companion led all scorers with 16 points.
With the win, CVU moves to 5-0.
The Redhawks also won Saturday, Jan. 14, beating Burr and Burton 65-35.
Merrill Jacobs had 16 points, while Hunter added 11 points.
Girls' hockey
Champlain Valley-Mount Mansfield 3, Essex 3: Champlain Valley-Mount Mansfield traded goals with Essex in the third period as the two teams battled to a 3-3 tie
Saturday.
Karina Bushweller, Miles Brien and Samara Tucker each had a goal for the CougarHawks, who move to 9-1-1.
Tess Everett added two assists and Grace Ferguson made 11 saves in goal.
The CougarHawks also won Wednesday, Jan. 11, beating Burr and Burton 6-1.
Everett and Tucker each had two goals and one assist, while Bushweller tallied twice. Riley Erdman dished out three assists and Ferguson earned the win in goal.
The Citizen • January 19, 2023 • Page 9
SPORTS
PHOTOS BY AL FREY
thecitizenvt.com Get the News of Charlotte and Hinesburg 24/7
State's attorney retaliates against AG prosecutor, records show
MIKE DONOGHUE VERMONT NEWS FIRST
While the Vermont Attorney General's Office was fighting recently to convict a meat cleaver-wielding man for murdering his wife and trying to kill his motherin-law, Chittenden County State's Attorney Sarah George was trying to get a car owned by a prosecutor towed from the Burlington courthouse.
And even after the attorney general's office successfully prosecuted the murder case that George refused to tackle, she subsequently tried to get the office banned permanently from the parking garage under the courthouse.
That's the finding of a more than six-week investigation by Vermont News First that included multiple interviews and almost 200 pages of documents provided by six state offices in response to requests for public records.
The towing incident is the latest in an ongoing statewide spat that developed when George dismissed two murder charges and two attempted murder charges in Chittenden County on May 31, 2019. The three defendants each said they would use an insanity defense and George indicated she believed she would be unable to successfully fight the insanity defense in each case.
Gov. Phil Scott asked then-Attorney General T.J. Donovan to make his own independent review of each of the three cases George dismissed. Donovan later refiled the charges against the three defendants.
wrong-way fiery crash that killed five teens on Interstate 89.
Repeated attempts to reach George in recent weeks for comments were unsuccessful. She finally responded Friday afternoon with a text message that she was tied up in court all afternoon. George said a timeline included in the public records disclosure told the story.
Parking wars
In the most recent homicide case, Aita Gurung, 39, was charged with the brutal killing of his wife, Yogeswari Khadka, 32 and the attempted murder of his mother-in-law, Thulsa Rimal, 54, at their Hyde Street home in October 2017.
As the trial approached, the attorney general's office contacted Vermont Building and General Services (BGS), which oversees the operations at state facilities, about securing temporary parking and office space at the Edward J. Costello Courthouse.
Domenica Padula, chief of the criminal division and William McSalis, director of building and grounds safety and security, agreed that state prosecutors could get four parking spaces in the underground garage at the courthouse on Cherry Street.
McSalis noted there was plenty of parking and that some state workers with assigned spaces at the Costello courthouse were still working remotely.
and they don't intend to let the tow truck into the garage to allow it to happen," McSalis wrote.
As the incident continued to develop that day, McSalis wrote the immediate plan was for an employee to send information about the car so the owner could be found and asked why it was parked in the spot.
"The car may belong to the attorney general's team, but maybe not," he said.
No parking zone
McSalis, a retired FBI special agent, then told his bosses his email was, "Just a heads up because this can turn ugly(er) fast," he wrote.
And it did.
In a follow-up email, McSalis noted George was still fired up. "Most of her staff's spots are empty right now, but she still wants to tow it."
An email exchange between BGS and the attorney general's office in September identified four people by name that would be using the temporary parking: assistant attorney generals Rose Kennedy and Sophie Stratton, the primary prosecutors on the case, Armina Medic, the victim advocate, and Padula.
Local businesses and restaurants need your support more than ever. Whether you visit stores, get delivery or shop online, keep your spending local and keep your community healthy.
Newspapers are LOCAL. We are dedicated to keeping you informed, safe and connected and care about the issues that are important to our neighbors, our schools and our businesses.
Local businesses and restaurants need your support more than ever. Whether you visit stores, get delivery or shop online, keep your spending local and keep your community healthy.
When you support your local newspaper, you support your community.
Newspapers are LOCAL. We are dedicated to keeping you informed, safe and connected and care about the issues that are important to our neighbors, our schools and our businesses.
When you support your local newspaper, you support your community.
The Vermont Attorney General's office has now obtained convictions in two cases — Veronica Lewis and Aita Gurung. The third prosecution, which is pending, involved a fatal stabbing on the Church Street Marketplace in March 2017. After the three dismissals by George, then-U.S. Attorney Christina Nolan also secured a criminal conviction in one of the cases. Nolan overcame the insanity claim in a felony gun possession charge against Lewis.
George said at the time she took personal offense that Scott made the request, and she also was unhappy Donovan, whose office has the same authority to prosecute crimes, would even look at the cases.
George said she thought the actions of both Scott and Donovan were political.
The dismissals by George also came nine days after she and veteran deputy prosecutor Susan Hardin deflated an insanity defense used during the high-profile trial of Steven Bourgoin, 38, of Williston, on five counts of second-degree murder for a
Up to four people from the attorney general's office would be working late into the night after the trial ended each afternoon, and they did not want to have to try to carry evidence, legal papers and other items along dark Burlington streets at 9 or 10 p.m. to their respective cars, which would be left in random parking spots in the city.
As the Gurung trial began, George began a personal effort to tow at least one car after somebody parked in a spot designated for chief deputy state's attorney Sally Adams, records show.
George asked BGS about towing the vehicle. She also asked the Chittenden County Sheriff's Department about towing, and she also asked the court clerk's office, according to interviews.
Nobody was willing to help George have the car towed, in part because they said they did not have authority. They also believed it was unwarranted as there were plently of empty spaces available in the garage.
As the flap began to develop, McSalis wrote in an email to his bosses, "Sarah George is trying to tow a car parking in one of her staff's spots at 32 Cherry. Court security told her she can't do that,
The underground parking section in question has 38 marked spots used by the court staff, state's attorney's office, the corrections department and the buildings division, according to a diagram provided by the state. The spots are part of the original portion of the courthouse.
There is a second parking section that was added when the original courthouse building expanded from Pearl Street south to Cherry Street.
The only way cars can get into the restricted underground parking areas is to have a specially issued electronic badge from BGS to open the garage door or to buzz the security desk and ask the guard to open it remotely.
BGS Commissioner Jennifer Fitch, in an email to Annie Noonan of the Vermont State's Attorney's and Sheriff's Department, said, "We've relayed to our team that we have support and concurrence from your office that Sarah does not have the right to tow vehicles from state grounds."
Fitch adds, "Anything else you can do on your end to bring resolution to this matter is greatly appreciated."
George had tried earlier to cut BGS, which handles the parking spots and use of the building, out of the discussion when dealing with Padula.
"I'm not sure why a request for parking in our garage went
Page 10 • January 19, 2023 • The Citizen
See GEORGE on page 11
SUPPORT LOCAL SUPPORT YOUR NEWSPAPER SUBSCRIBE TODAY
SUPPORT LOCAL SUPPORT YOUR NEWSPAPER SUBSCRIBE TODAY America's Newspapers is a national association supporting journalism and healthy newspapers in our local communities. Find out more at www.newspapers.org or follow us on Twitter @newspapersorg or on Facebook @americasnewspapers.
or
Contact Wendy Ewing at wendy@shelburnenews.com
985-3091
FILE PHOTO
Sarah George
through the central office rather than directly to us — but wanted to reach out to start over," George said in an email to Padula.
"I'm cutting (BGS) out of the conversation and asking you directly how many spots you need and for how long?" George asked Padula on Oct. 6.
"We don't have spots available in our garage as they are all used by folks who drive to work, but we might have two in the 108 Cherry parking garage that we can offer," George wrote.
It was unclear how George was offering the two spots, when BGS controls the space.
Even longtime Superior Court clerk Christine Brock found herself in the doghouse when she tried figuring out who might have parked in the underground garage spot used by Chittenden prosecutor Sally Adams.
Adams wrote an email to Brock and Harold Campbell, the BGS facilities supervisor, asking them to remind their staff about parking in the proper assigned spots.
In an email with the subject line "parking (again!)" Adams wrote, "We have repeatedly asked that this not happen and it continues to happen."
Adams asked Brock and Harold Campbell to pass the message along to their staff "and also to all tenants of the Costello Courthouse who's (sic) badge access allows them access to the parking garage."
able for parking in the garage as many from the office of the state's attorney were working from home.
"For what it is worth on any given day there are six-to-eight state's attorney spaces open. They are on a hybrid schedule, so there is ample parking open. Any help appreciated," said Maguire, a former Chittenden County deputy prosecutor.
John Campbell, executive director of the State's Attorneys & Sheriffs, was among those offering apologies. "Just to be clear, our department absolutely supports the temporary allocation of parking spots to the Attorney General's Office for use by its prosecutors who are currently trying the Gurung case," he said. "Further I find it odd that our Chittenden County Office has raised the issue again because the four spots are clearly marked as 'Reserved Parking for Attorney General Office Only.' Once again, I'm sorry that your folks had to waste their time dealing with such a trivial matter."
The note said, "You are parked in a spot reserved for State's Attorneys employees. You may not park here. Please do not do it anymore or you will have your vehicle towed."
Brock forwarded the note five minutes later as requested to the staff and included criminal defense lawyers that attend hearings at the courthouse. Brock added in bold letters for her staff, "Just a reminder that we should not be parking in the parking garage in parking spaces that are not designated for use by court staff."
Five minutes later Adams fired back an email, asking Brock (with a copy to George) to explain why the court clerk had shared her initial message with six named people "and about 70 other individuals who either have no badge access to the Costello Courthouse or have no business being forwarded an email from me?"
"It is very concerning," Adams wrote during the Oct. 3 email.
Parking wars, part 2
So just after it looked like peace had been restored at the Costello Courthouse, there was an interesting twist at the end of the Gurung trial.
Assistant attorney general Cindy Maguire sent a note to then-attorney general Susanne Young on Oct. 29 that "yesterday we received a communication from the SA banning us from the parking garage. It is an unnecessary point of stress and honestly feels vindictive," wrote Maguire, who is assigned to the Department for Children and Families.
"Any help from above would be greatly appreciated. And apologies for bothering you such a seemingly trivial matter," Maguire told Young.
Maguire had noted in a separate email to Young that there was plenty of space avail-
NOW HIRING
Included in the records produced on Dec. 15 by the State's Attorneys & Sheriffs is an unsigned, undated memo that provides a different assessment from the day-to-day emails written at the time.
The memo was sent from George's office and said that on the second day of cars being parked in the wrong spots, a note was left saying future violations would mean cars would be towed. Yet the emails from the day before from people that control the garage and the parking had made clear that no towing would take place.
The handwritten note left on the offending car did not leave a name or phone number for the driver to reach out and have a conversation.
The note said, "You are parked in a spot reserved for State's Attorneys employees. You may not park here. Please do not do it anymore or you will have your vehicle towed."
It was signed "SAS," trying to indicate the central office of the State's Attorneys and Sheriffs, which is known within state government as SAS.
Campbell said nobody in his office left the note and nobody was authorized to sign it that way.
Trail proceeds
The third homicide case, passed over by George, is still moving toward a possible trial.
Padula in an email to McSalis on Dec. 8 asked about possible permanent parking spots being allocated to the attorney general's office at the Burlington courthouse.
"We have some expected appearances next week and any help you could provide would be greatly appreciated!," Padula wrote.
McSalis responded with a diagram of newly assigned spots for the attorney general's office at 32 Cherry St.
"The Judicial Security Officers at the Courthouse can help you find them," he said.
AD TRAFFIC & GRAPHICS/PRODUCTION
Part-time & Full-Time options
Ad Traffic/General Office Support
• ad booking/data entry (display ads & line classifieds)
• liaison between sales and production departments
• running reports for sales reps to keep them on task
• processing tear sheets for advertisers
• general office support & customer service
• attention to detail is a MUST
• general computer skills - Microsoft Office: Word & Excel
• willingness to tackle tedious tasks when appropriate
• a team player with a positive attitude
Graphics/Production
• creating advertisements for print and web
• newspaper page layout
• loading web & social media content
• design/layout software (Adobe Creative Suite, Quark)
• attention to detail is a MUST
• willingness to tackle tedious tasks when appropriate
• a team player with a positive attitude
If one or both of these positions appeal to you, we want to hear from you.
Send a resume and cover letter to: Stowe Reporter, POB 489, Stowe VT 05672; katerina@stowereporter.com. No phone calls please.
The Citizen • January 19, 2023 • Page 11
busy newspaper office producing award winning weekly newspapers is hiring. We are looking for help with
A
VTCNG
continued
page 10
GEORGE
from
Do you have photos you would like to share with the community? Send them to us:
news@thecitizenvt.com
Beth Ann Danon
On Friday, Jan. 6, 2023, Beth Ann Danon, 68, died in the arms of her sister, Mary, and best friend, Kate Mulgrew, succumbing to a recurrence of endometrial cancer.
Beth lived the last few months of her life, first in the warm and welcoming home of her dear friends, Susan Sussman and Scudder Parker, and then with her sister, Mary Kehoe, brother-in-law, Jeff Johnson, and niece, Libby Dysart.
In her last days, she was lovingly cared for by Kate, her best friend of 50 years.
Beth was born in Chicago on May 31, 1954, to William Kehoe and Joan Smith. As a young girl, Beth led her four siblings on endless exciting escapades throughout their Northside Chicago neighborhood; sneaking into hotel lobbies (Marlborough House), climbing on city statutes (Alexander Hamilton), swimming in the conservatory fountain (not allowed), and hunting for wounded turtles, birds and ducks in Lincoln Park and bringing them all home. One of her favorite activities was forming clubs with the sole purpose of setting admission requirements she knew her
little sister could not fulfill, like riding a bike down a long flight of stairs.
Beth began high school in Mamaroneck, N.Y., after her family moved there in 1967 so her mother could pursue her doctorate at New York University. In January 1969, while in high school, Beth led a group of activists to Washington, D.C., to participate in a nationwide anti-war demonstration. Thus began Beth's life-long pursuit of justice.
Beth finished high school in Hanover, N.H., and immediately returned to New York. Beth started college at NYU in 1972 and finished at Hunter College in 1984.
accepted cases simply because her client needed help. She was never interested in making money. She was only interested in helping people and was drawn to those most in need. Beth was a fierce advocate and highly successful attorney, with the highest of ethical standards. One of her many victories included winning equal health care benefits for same-sex partners of University of Vermont faculty and staff, well before such rights became universal.
List of Offices For Election
PUBLIC HEARING
Hinesburg Development Review Board
List of Offices For ElectionThe List of Offices for Election on March 7, 2023 has been posted to the Town of Hinesburg website www. Hinesburg.org as well as below. If you are interested in running for an open seat(s), you are required to complete two forms:
Tuesday, January 17, 2023 7:00 pm
1) Consent of Candidate Form
2) Petition for Elected Office Form
Jeremy Hester - Conditional use review for expansion of a non-complying structure (deck) on a 0.24-acre property located at 77 Shadow Lane, in the Rural Residential 1 zoning district.
and return them to the Town Clerk's Office by 5:00pm, January 30, 2023. Both forms can be found on Town Clerk's page of the Town website under Election Information or contact the Town Clerk for more information at (802)482-2281 Ext 1.
In the interim, she had a lot of fun, waiting tables in some of the classic folk and jazz clubs of Greenwich Village. Living in New York City enabled Beth to indulge her love of opera at the highest level. Beth went on to CUNY Law School at Queens College, graduating in 1987. During law school Beth provided legal services to victims of domestic violence. After graduation, she moved to Vermont to be close to her family, where she lovingly assumed the role of a third parent-figure to Mary's children, Peter and Libby.
Practicing law was not enough to fulfill her ardent need to pursue justice. Beth was an early board member, and then president, of Vermont CARES. She served as president of the Vermont Bar Foundation and the Vermont Association for Justice. She was a long-standing member of Vermont American Civil Liberties Union. Her work with these organizations is evidence of Beth's devotion to maintaining a fair and just Vermont community.
Lilly died in April 2022, leaving Beth bereft for some time.
The meeting will be both in person and remote. See meeting agenda on town website with details on how to participate.
ANNUAL TOWN AND SCHOOL DISTRICT MEETING
LIST OF OFFICES FOR ELECTION HINESBURG, VERMONT March 7, 2023
FOR SELECTBOARD (3-year term)
FOR SELECTBOARD (2-year term)
FOR SELECTBOARD (1 year remaining of a 2-year term)
TOWN CLERK (3-year term)
TOWN TREASURER (3-year term)
TOWN MODERATOR (1-year term)
CEMETERY TRUSTEE (3-year term)
LIBRARY TRUSTEE (3-year term)
PECK ESTATE TRUSTEE (3-year term)
CHAMPLAIN VALLEY SCHOOL DISTRICT DIRECTOR (3-year term)
Beth began her legal career as a law clerk to Vermont Supreme Court Justice Frank G. Mahady. After her clerkship, she practiced law as a plaintiff's attorney. She was a partner at three law firms, most recently at Kohn Rath Law in Hinesburg, and at one time worked as interim director and staff attorney for Vermont Protection & Advocacy.
In her 35 years of practice, Beth
Beth was the least judgmental person anyone could hope to know. She always had time to listen to her friends' and family's problems and woes for as long as necessary, often providing profound and helpful insight. She was reliable and willing to help at the drop of a hat. She found great joy in her Birdland community in North Hero, making connections that were deep and dear. Hers was a life well lived.
Though Beth had no children of her own, she was a devoted aunt to her 10 nieces and nephews. But no remembrance would be complete without mention of her adorable dog, Lilly. Her constant and dear companion for more than 19 years,
CHARLOTTE DEVELOPMENT REVIEW BOARD
Will hold a public hearing on the following applications during the Development Review Board's regular meeting of Wednesday, February 8, 2023:
7:05 PM 22-262-CU Russ Williams – replace an existing camp at 280 North Shore Rd.
7:30 PM 22-273-SD Gaujac – Preliminary Plan review for proposed 2-lot subdivision at 3260 Greenbush Rd.
For more information, contact the Planning & Zoning Office at 802.425.3533 ext. 208, or by email at: pza@townofcharlotte.com
Beth is survived by her sister, Mary Kehoe and husband, Jeff Johnson of Shelburne; her brother, Bill Kehoe and his wife, Kerstin Cmok of Belmont, Mass.; her brother, John Kehoe and his wife, Marina Kehoe of Statesville, N.C.; and her brother, Michael Smith Welch and his wife, Ami Yamasaki of Tokyo, Japan. She is also survived by her stepfather, U.S. Sen. Peter Welch and his wife, Margaret Cheney; nieces and nephews, Peter (wife Raechel) and Libby Dysart, Lucas and Liam Cmok Kehoe, Leo and Eji Conger, Max Kehoe, Whitney Johnson (wife Anubha Bhadauria), Kasey Murray (husband Osa Imadojemu), and Blake (wife Emily) and Steven Murray; and great nephew, Cassius Dysart, and great nieces, Sosey Dysart and Theodora Imadojemu.
Her family wishes to extend special thanks to Beth's friends, too numerous to name, who supported her throughout her last months of life. They are also grateful for the support of UVM Home Health and Hospice, nurse Judy Johnson, whose help was both indispensable and kind, and Beth's primary care provider, Dr. Susan Weinstein and oncologist, Dr. Elise Everett.
A service to celebrate Beth's life will be held on Saturday, Jan. 21, 2023, at 4 p.m. at the First Unitarian Universalist Church, 152 Pearl St., Burlington.
Should anyone wish to honor Beth's life with a gift, in addition to holding her memory close to heart, we suggest a donation to either the Vermont Bar Foundation or the Chittenden County Humane Society.
Page 12 • January 19, 2023 • The Citizen
Obituary
A • D • V • E • R • T • I • S • I • N • G an idea that SELLS. CALL 802-985-3091
Beth Ann Danon
CKC
FOR SALE
Goldendoodle
Puppies. Low shedding, health guaranteed, vetted. Excellent dispositions for families and as working, service and retrieving dogs. For more information visit www. LewisCreekGoldendoodles.com or call 802-324-2761.
SHELBURNE
Assessing & Finance
Administrative Assistant
The Town of Shelburne seeks a full-time Administrative Assistant to support the Assessing Office and provide customer service for the Finance Department. Responsibilities include maintaining the Grand List, providing support for the Town reappraisal, assisting the public with property tax and utility questions and receiving/ processing tax and utility payments.
A complete job description and list of qualifications can be found on the Town's website: https://www.shelburnevt.org/237/Human-Resources.
Submit letter of interest and resume to: scannizzaro@shelburnevt.org.
Resumes accepted until the position is filled.
EOE
Why not have a job you love?
Positions include a sign on bonus, strong benefits package and the opportunity to work at one of the "Best Places to Work in Vermont".
Service Coordinator: Continue your career in human services in a supportive environment by providing case management for individuals either for our Adult Family Care program or our Developmental Services program. The ideal candidate will have strong clinical, organizational & leadership skills and enjoy working in a team-oriented position. $47,000 annual salary, $1,500 sign on bonus.
Residential Program Manager: Coordinate staffed residential and community supports for an individual in their home. The ideal candidate will enjoy working in a team-oriented position, have strong clinical skills, and demonstrated leadership. $45,900 annual salary, $1,500 sign on bonus.
Direct Support Professional: Provide 1:1 supports to help individuals reach their goals in a variety of settings. This is a great position to start or continue your career in human services. Full and part time positions available starting at $19/hr, $1,000 sign on bonus.
Residential Direct Support Professional: Provide supports to an individual in their home and in the community in 24h shifts including asleep overnights in a private, furnished bedroom. You can work two days, receive full benefits and have five days off each week! Other flexible schedules available, starting wage is $20/hr, $1,000 sign on bonus.
Shared Living Provider: Move into someone's home or have someone live with you to provide residential supports. There are a variety of opportunities available that could be the perfect match for you and your household. Salary varies dependent on individual care requirements. $1,000 sign on bonus.
Join our dedicated team and together we'll build a community where everyone participates and belongs https://ccs-vt.org/current-openings/
Make a career making a difference and join our team today! https://ccs-vt.org/current-openings/
The Citizen • January 19, 2023 • Page 13
Champlain Community Services, Inc.
Be sure to visit our advertisers and tell them: "I saw your name in The Citizen."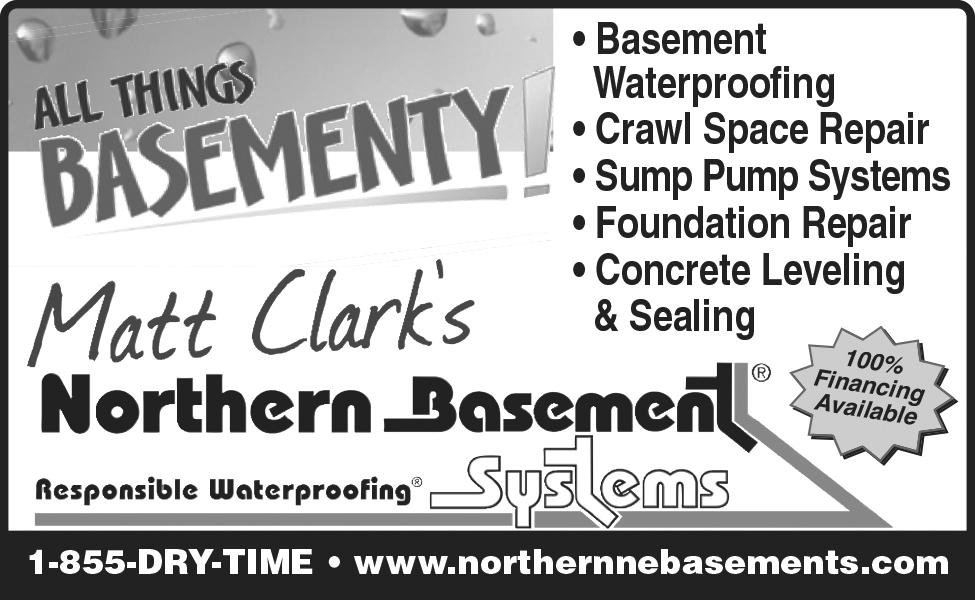 Page 14 • January 19, 2023 • The Citizen service directory To advertise in the service directory email: Advertising@thecitizenvt.com or call 985-3091 Landscape / Lawncare Metal Full Line Steel Service Center 802-864-0326 800-540-4692 35 Intervale Rd, Burlington www.qcsteel.com Delivery available Serving all your metal needs for over two generations Huge inventory of steel, aluminum and stainless in many shapes and sizes from sheets to tubing to angle iron Cutting, Punching, Drilling and Bending Services We'll even recycle your ferrous and non-ferrous metal Painting Painting Let us give your home a beautiful, fresh look. Visit us online or call for more information. 863-5397 LafayettePaintingInc.com Paul & Dan Lafayette • Burlington • Interior/Exterior Painting • For your free estimate call 802-598-9940 Lupine Painting Does your home need a fresh coat of paint or maybe a new color? • Stress-Free Painting for over 25 years VLM VERMONT LAND MAINT ENANCE (802) 434-4533 Phone (802) 373-1755 Cell vtlandmaintenance@gmail.com PO Box 899, Richmond, VT www.vtlandmaintenance.com Vermont Land Maintenance Brian Washburn Owner (802) 434-4533 • (802) 373-1755 cell vtlandmaintenance@gmail.com PO Box 899 • Richmond, VT www.vtlandmaintenance.com • Debrushing for private & commercial projects • Slope Mowing • Small Land Clearing Projects • Invasive Vegetation • Orchards • Airports •Forestry Mulching • Solar Fields • Farms • Logging Cleanup • Natural Disaster Cleanup Visit our website for more information Vermont Land Maintenance Land Maintenance Siding/Remodeling 4/29/2019 3.5 x 2 AD for Shelburne News & The Citizen 24 Consecutive Weeks $18.00/week for both papers $432.00 BEAGLE BUILDERS, LLC Monkton, VT beaglebuilders@gmavt.net 802-453-4340 CALLUS! 802-355-0807 Remodeling & Additions ALL TYPES OF SIDING Vinyl/Wood/Composite Windows & Doors • Decks & Porches Kitchens & Bathrooms Sunrooms & Garages Construction Collectibles Bob Trautwine Hyper Relic Sports Cards Cell/Txt: 802-233-1451 • O ce: 802-497-1681 Hyperreliccards@gmail.com www.hyperrelic.com Baseball, Football, Basketball, Hockey, Etc. Buying Sports Cards Acupuncture & Massage Champlainwellness.com 802-989-9031 527 Ferry Road - Charlotte, VT Felipe Toro, LAc Empowering people to achieve their best health and wellbeing Acupuncture Antiques ANTIQUES WANTED Decluttering? Downsizing? Settling an Estate? We can help you discover, learn about and sell: WATCHES • JEWELRY • COINS • SILVER • ARTWORK We can field questions, review photos and coordinate estate work. Contact Brian Bittner • 802-272-7527 • bittnerantiques@gmail.com www.bittnerantiques.com Rug Cleaning 1111-855-DRY-TIME • www.northernbasements.com • Basement Waterproo ng • Crawl Space Repair • Sump Pump Systems • Foundation Repair • Egress Windows vermont Rug cleaning vermontrugcleaning.com | 802.985.1178 Construction Bear Ridge Home Improvement • Remodeling • Bath renovations • General handy man services • Exterior siding • Painting • Rot replacement • Decking • Construction services • Remodeling • Interior painting services • Tile and hardwood ooring 802-343-2708 tfortin1007@gmail.com 28 years experience
ARIES
March 21 - April 20
You may be in a meditative mood this week, Aries. You may think about mundane things or even complex issues. It's an ideal time to stay indoors and relax with your thoughts.
TAURUS
April 21 - May 21
Obligations to friends or family could interfere with other things you had intended, such as spending time with your partner. As more people call upon you, step back and consider.
GEMINI
May 22 - June 21
You have a strong desire to clean and organize your home this week, Gemini. Spring cleaning certainly comes early. Conquer that clutter.
CANCER
June 22 - July 22
All of that extra work on the job will pay off in the days to come, Cancer. Expect an email or personal meeting from a supervisor to discuss.
LEO
July 23 - Aug. 23
Practical matters, such as the household budget, may need your attention this week, Leo. A big purchase is on the horizon, so get your nances sorted out.
VIRGO
Aug. 24 - Sept. 22
Giving back to the community can boost your morale, Virgo. Think about offering to shop for an elderly neighbor or volunteer at a food pantry a few days a week.
LIBRA
Sept. 23 - Oct. 23
Careful penny pinching may now result in a nice nest egg you can use any way you desire, Libra. Enjoy the fruits of your labor when you can loosen the pursestrings.
SCORPIO
Oct. 24 - Nov. 22
Scorpio, a sense of duty to loved ones may have you taking on tasks that you otherwise may never consider. Your willingness to pitch in won't go unnoticed.
SUDOKU
Here's How It Works:
Sudoku puzzles are formatted as a 9x9 grid, broken down into nine 3x3 boxes. To solve a sudoku, the numbers 1 through 9 must ll each row, column and box. Each number can appear only once in each row, column and box. You can gure out the order in which the numbers will appear by using the numeric clues already provided in the boxes. The more numbers you name, the easier it gets to solve the puzzle!
CROSSWORD
SAGITTARIUS
Nov. 23 - Dec. 21
Don't be surprised if the people you help this week are willing to go to bat for you in the future. Consider any assistance you provide an investment in friendship.
CAPRICORN
Dec. 22 - Jan. 20
Some people know exactly which buttons to push to get a rise out of you, Capricorn. Try to be the bigger person and turn the other cheek.
AQUARIUS
Jan. 21 - Feb. 18
A momentary loss of confidence may catch you off-guard, Aquarius. Brush these feelings aside and take on any task or challenge that comes your way.
PISCES
Feb. 19 - March 20
Nostalgia could hit you hard this week Pisces. Enjoy an unexpected trip down Memory Lane. Contact others who might enjoy it as well.
The Citizen • January 19, 2023 • Page 15
1. Not invited 6. Whale ship captain 10. One point south of southwest 14. Small cavity in a rock 15. Recidivists 17. City of Angels hoopster 19. A way to mark with one's signature 20. OJ trial judge 21. Rice cooked in broth 22. One point east of due south 23. One point east of southeast 24. Complements an entree 26. Grouped by twos 29. Dis gure 31. Woods 32. Political action committee 34. Longer of 2 bones in the forearm 35. Kin groups 37. Philippine Island 38. Contrary to 39. Bluish-gray fur 40. Comprehend the written word 41. Natural depressions 43. Felines 45. Breathe noisily 46. Taxi 47. Pancake made from buckwheat our 49. Swiss river 50. Foot (Latin) 53. Have surgery 57. Formal withdrawal 58. Monetary units of Peru 59. Greek war god 60. 2,000 lbs. 61. High points CLUES DOWN 1. Green and yellow citrus fruit 2. A bright color 3. Thicket 4. Journalist Tarbell 5. A place to work or relax 6. Sharp mountain ridge 7. Helicopter 8. Mimic 9. Suggests 10. More musty 11. Large, ightless rail 12. Make beer 13. Soviet Socialist Republic 16. People who can account for you 18. Taunt 22. South Dakota 23. Cover the entirety of 24. Kids' favorite visitor 25. A way to save for retirement 27. Fencing swords 28. C. China mountain range 29. Type of sandwich 30. Team 31. Paddle 33. Partly digested food 35. Most cagey 36. Shoppers make one 37. Cathode-ray tube 39. Food supplies 42. Backbones 43. Concern 44. Blood group 46. Broadway songwriter Sammy 47. Dutch colonist 48. Full-grown pike sh 49. Deity of a monotheistic cult 50. Type of bread 51. S. Nigerian people 52. Scottish tax 53. Young women's association 54. Brazilian city 55. Hide
56. Midway
CLUES ACROSS
of a young animal
between north and northeast
ANSWERS
ment, but troopers are only called to Charlotte when there's a call for service and do not routinely patrol.
Over the past year, enforcement with state police cost the town nearly $30,000 with a minuscule revenue stream for ticket payments. Like many of his neighbors, board member Lewis Mudge questioned, "Where have they been?"
As a solution, the board has been in negotiations with the Chittenden County Sheriff's Department about increasing patrols intown, but this option doesn't come without a hefty price tag.
"The idea that we've tried forever to get some enforcement, looks like we might have solved that problem," said selectboard chair Jim Faulkner. "The Chittenden County Sheriff's Department seems pretty excited about coming down here and they are less expensive than the state police. It's exciting because we may have found a way to get some enforcement."
Faulkner went on to explain that the main problem with the state police is that they have "bigger fish to fry" than patrolling Charlotte for speeders, but with the data the selectboard has received, it seems sheriff's department has higher ticketing numbers and more experience with town deals similar to Charlotte.
The board is considering an increase to 15 hours of patrol time a week at $65 an hour — compared to the state police rate of $78.60 an hour — but with the increase in hours, the town's police budget might increase to nearly $50,700. The department will also not charge the town for travel
TIKTOK continued from page 1
tell," he said.
Bunting and the CVU athletic director Ricky McCollum met with administrators and students with the Burlington team shortly after to discuss "a path forward."
"We agreed to play our next game after our restorative process has had a chance to be completed; after all, an apology without learning is hollow at best," he said. "In addition, we agreed that the CVU administration would review our practices and consequences going forward."
He continued that other players around the state were considering postponing games or were planning to forfeit games.
"Before you make this move, I'd ask for
expenses.
In addition to patrolling, Faulkner explained that the town will also have access to a speed cart that could be available to monitor speeders every day.
The town will receive 70 percent of the ticket that is paid, which in turn, can bring revenue sources up.
"The revenue portion is a little tricky," said Faulkner, "because we know we get 70 percent, but it really depends on how many tickets."
The current revenue line on the budget sits at $1,300 but Bloch explained that it could be as much as $10,000.
"It's no magic here but we will have some money to knock (the expense number) down," said Faulkner.
Recently, a number of Charlotte residents have demanded action to address excessive speeding in the town. On top of the increased police enforcement budget, residents should expect to see a $25,000 investment in traffic calming measures.
That would cover the cost of six solar-powered radar signs with a memory to record actual speed numbers that are set to be placed along different roads in Charlotte.
Board members stressed that although these numbers have not yet been finalized, they are a relatively accurate indication of what residents could see once the budget is adopted in the coming weeks.
Negotiations with police agencies and the purchase of the radar signs require approval from the selectboard before enforcement can begin.
your trust and remind you that the review of our policies is my responsibility — not our players," Bunting said in his letter. "I ask you to trust that this player has and is experiencing consequences about which you don't know. I ask you to trust that she views the video as the worst mistake of her life — because she is learning how much she hurt others, in addition to the consequences of her actions."
The CVU girls' basketball played a game at Burr and Burton Academy in Manchester on Jan. 14, and at St. Johnsbury Academy on Jan. 16. Their next scheduled game is Thursday, Jan. 19, at Mount Mansfield Union High School.
Page 16 • January 19, 2023 • The Citizen
BUDGET continued
Compassionate Dentistry Quality, Expert Care for Your Entire Family Dr. Aerwen Stagers, DMD NEW LOCATION 5063 WILLISTON ROAD, WILLISTON, VT ACCEPTING NEW PATIENTS / RESERVE YOUR VISIT: 802-863-0505 • WILLFAMDENT.COM Open Monday-Friday (Emergencies Seen Promptly)
from page 1