VOCALISE
ISSUE 24/AUTUMN 2022 YOUR FREE COMMUNITY MAGAZINE FOR: ST. PAULS, ST. WERBURGHS, ST. AGNES, MONTPELIER
Welcome!
Autumn's fall greetings and welcome to our Black History Month addi tion of Vocalise!
We hope you, our valued readers, are safe, healthy and enjoying the beau tiful transitions happening all around us. Our autumn edition is loaded with positivity, heart-warming stories, community updates, free events and other juicy bits for you to enjoy.
I want to take a moment to remember our elders who have passed away recently. Esteemed elders like Roy Hackett MBE, Civil rights activist who led the 1963 Bristol Bus Boycotts paving the way for the passing of UK Race Relations Act and others on a seeming weekly basis. Legacies of resilience and stories of the cultural contributions they've made that we must remember and keep alive for our children.
Enjoy the kaleidoscope of colour and cacophony of bird song all round. We as Vocalise empathise with our readers that are facing an uncertain cost of living situation and have added some links and numbers to organisations that can help if needed
We must remind each other in our own small ways that we are not alone. As we say in our culture; " We are more a like than we are different, every being born have the same needs, no matter what creed, culture, religion, class or gender. ". Remember, there's no shame in reaching out for help when needed.
As usual we always welcome feedback. Get in touch with any comments and for advertising by emailing to info@vocalisemagazine.org.
1 Love
//Kabbo Hue Ferdinand
This is YOUR community magazine if you'd like to be involved get in touch!
info@vocalisemagazine.org vocalisemagazine.org @vocaliseBristol @vocaliseBristol
Published by: Vocalise Bristol CIC Backfields House Upper York Street Bristol BS2 8QJ
Vocalise Bristol CIC
Co-ordinated and designed by: Julia Widz
Thanks to all our volunteers and directors.
Vandna Mehta (Founder) Hilary Finch (Director) //Kabbo Ferdinand (Director) Judit Davis (Director) Julia Widz (Project Coordinator) Lucille Smith Rhian Grant Ian Jones Judith McMullen
Also special thanks to all our contributors.
Front cover: Thank to Michele Curtis for sharing a photo of Roy Hacketts mural.
Vectors and photos from: Vecteezy.com.
OCTOBER - DECEMBER
Please
Contents 21 Namak Restaurant 22 Thoughts From an Oldie 23 WEA Circular Activity 24 St Werburghs City Farm 25 St. Pauls Adventrue Playground 27 What's On 28-29 Puzzles and Sudoku 30 You Councillors Say 31 Police Update 2 Welcome 3 Local Artist: Saif Qamar 4-5 St. Werbughs Community Centre 6-7 The World Reimagined 8 Book Review 9 Book Feature 10 Herbalists without Borders 11 Age UK 13-14 Simi Chowdhury 14 Stokes Croft Archive 15 Black South West Network 16-17 Roy Hackett's Tribute 18- 19 AidBox Community 20 Forwards Festival
reuse this magazine. Share it,
Introducing...
A word from the author:
I'm Saif and I'm 20 years old. I used to live in London but it's been couple of months since I moved to Bristol, I like to read books and poetries of some unique authors and poets like Robert Frost, I believe poetry is a medium to portray things in an effective way. I try to convey things, moments, and feelings in my poetry which are overlooked by people or which are difficult to understand with mere talking.
The Difference
By Saif Qamar
Why do tears climb down the eyes quietly
Indeed they hide grief by whimper
Even this feeble sound expresses the secret bluntly
Like a cat hides tears by the whisker
Sadness tries to tie itself together
Although many times it is scattered but it is visible Embarrassed is sadness and hides in feather
To hide it, to shrink it, the feeling which is not friable
It's about who you see, not the one to see you Whispers calmness as the sky be comes blue
Sadness waves its hand to leave an essence
A sign of bye, A line of difference.
To be included in the next issue send your photos to info@vocalisemagazine.org
Deadline is the 5th of September. The best submission will be used for our front cover!
Do you want to promote your business or event?
Vocalise reaches over 10,000 residents per issue.
Do you want to support your local area? Vocalise has the community at its heart. Get in touch...
info@vocalisemagazine.org
Prices start at just £35 Discount available for multiple issue ads!
LOCAL ARTIST
Advertise Here!
St Werburghs Community Centre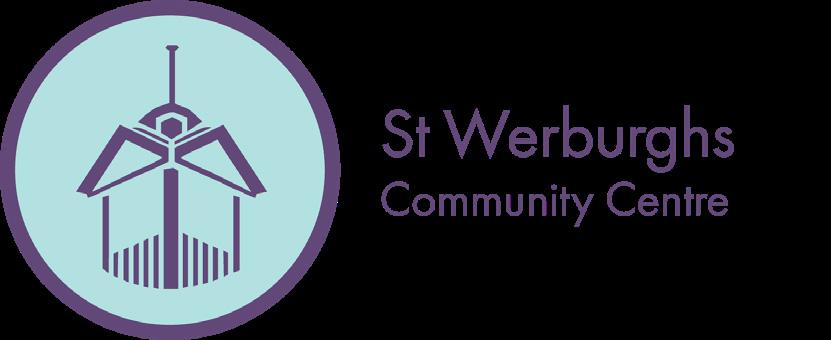 Wellness in St Werburghs
We are proud to be launching a range of ac tivities for families whose children have spe cial education needs and disabilities. The three new weekly sessions are designed to support SEND children and their parents or primary carers by offering opportunities to play, practice self-care and socialise with other families.
SEND Parent Yoga Class, Mondays 11am –12pm
A calming yoga class teaching simple stretches, breathing and meditation ex ercises to help relax the body and mind. We hope to provide a relaxing and heal ing space for parents and primary carers who have children with special educational needs or disabilities. The class is free and donations are welcome. Contact 0117 955 1351 or office@stwerburghs.org.uk for more info or to book. Drop-ins are also welcome.
SEND Parent Nurture Group with Murmura tion, Tuesdays 1pm – 2.30pm
Is your child on a different path from other children? Want to connect with others who get it? Join a SEND parent nurture group for wellbeing and friendship with other par ents of children with additional needs and neurodiversities. Join Murmuration for their 8 weekly nurture group sessions. Contact murmurationct@gmail.com for more info or to book your place.
SEND Stay & Play, Fridays 10am – 11.45am
This Autumn we've launched a brand new Stay & Play for pre-school children who have special educational needs and disabil ities to come with their parents / carers. This friendly Stay & Play is free and donations are welcome. The sessions are drop-in but
please contact us before coming along to check the class is running that day. Call 0117 955 1351 or email office@stwerburghs.org. uk for more info.
Get Active this Autumn!
We are incredibly grateful to Sport England as we have recently received funding from their Together Fund to support five projects at the Centre. This will enable us to run a number of more affordable classes for our community over the next six months. The projects - which have been co-created with
4
COMMUNITY NEWS
members of the community - are designed to encourage physical activity among people who may not otherwise have the opportunity, help revive the classes affect ed by the Covid pandemic, and welcome those who may not normally participate, including parents of children with SEND. These projects also support the workshop leaders in continuing to deliver accessible and enjoyable activities for our communi ty.
LGBTQIA+ Community, Wednesdays
6.30pm – 7.30pm
If you identify anywhere within LGBTQIA+, and would love a space to move and breath collectively with other people who have probably felt "other" at different points in their life, then this is the space for you. Donation-based class. For more details and to book contact 07761 096067 or ryankerrwellness@gmail.com.
Tiger Stripes Dance, Fridays 10am – 11am Energising and empowering class for women, Tiger Stripes classes are all about raising and releasing energy while increas ing your physical fitness. Dance is also great for our mental wellbeing so come along to the class to feel healthier and fit ter inside and out!
Afidance Children's Drumming, Mondays 5.30pm – 6.30pm
Vibrant traditional African drumming class for children age 7+ and their parents/ guardians. These popular classes are de livered in a fun but focused environment, where children are taught the techniques of playing the drum, whilst accessing the energy and vibration from this ancient in strument.
The funding has also enabled us to make exercise classes accessible to our Food share recipients and their families and there are now some free spaces available for a variety of classes. In addition the Together Fund is also supporting our new Monday morning Yoga Class for SEND Parents.
Some classes may need to be booked in advance. For drop-in classes, please call ahead or email reception before attending to ensure your class is running. For more information about any of these projects, please contact us: 0117 955 1351 or of fice@stwerburghs.org.uk or visit www.st werburghs.org.uk.
Did you spot any typos or errors? Fancy proof reading for Vocalise? if so please get in touch... your support would be appreciated. info@vocalisemagazine.org
5 COMMUNITY NEWS
The World Reimagined
The World Reimagined (TWR) is a dream, a desire and a conscientious series of artistic and cultural interventions. A social experiment exploring the potential of art and inclusive storytelling to raise awareness, spark dialogue around issues of equality and lack of cultural cohesion in the UK.
TWR is the brainchild of co-founder and chairperson, Michelle Gayle of East Enders fame and supported by fellow co-founder Dennis Marcus. Together they initiated this nation wide, globally minded project embracing cross-cultural collaboration.
Written by //Kabbo Ferdinand
Here to tell us more is Chantel Thompson.
Greetings Chantel. Introduce yourselves and tell us your TWR story?
Chantel: " I'm Chantel Thompson. My role at The World Reimagined is as partnership officer and I also composed the secondary learning resources.
I'm generally based in Accra in Ghana, where I work with emerging visual artists. Before this I was a teacher in London and in the Seychelles.
Great! Tell us about the artists and the process?
Chantel: "The majority of our artists are UK based, but there are a few international artist involved from the Caribbean.
Our movement is driven by a series of transformative artistic experiences. These are expressions searching, reaching for and questioning dynamics around racial justice, human and Earth dignity. We awaken visions of equality via the medium of authentic cultural expression.
TWR is a history, racial justice and equality focused arts, cultural and education project. Seven cities are participating namely Bristol, Swansea, Birmingham, Liverpool, Leeds, London and Leicester. It's multi dimensional in nature consisting of free, guided arts trails, a 22-week schools project and an online education resource accessible to all.
These globe sculpture art trails (think Wallace & Gromit) are located around each city until October 2022. Each sphere was allocated to an artist who was given creative license to interpret the Journey to Discovery theme ascribed to them.
We commissioned 103 artworks done by 100 artists each interpreting one of our nine themes. Five of those artists are based in Jamaica, Barbados, Dominica, Trinidad and Tobago and The Bahamas. We were able to invite them to do a residency in the UK. Commissioning each to do a globe for the trails thanks to the support from the Arts Council UK.
What are the barriers undermining racial harmony, justice and equality in the UK?
Chantel: " I would say that racial justice's biggest barriers are lack of understanding, empathy and deep rooted mistrust. The truth is most of these issues stem from the legacy in trafficking of our enslaved ancestors of Afrikan descent.
6 LOCAL NEWS
Artist: Jasmine Thompson. Title of the work: "Foundations", 2022
Breaking down some of these barriers starts with education and in understanding our current reality. We must interrogate this legacy to understand how this came to be. Evaluate the impact and the after effects. So we can initiate processes that will enable us to learn and move forward in a more cohesive manner. The trust issue that exists between cultures requires patience and lots of work. We live in a capitalist society that drives the economy. Led to believe that competing with each other is acceptable, but it's got us nowhere."
How do we break down some of those barriers?
Chantel: "We believe collaboration and coalition is one of the ways to evolve. In terms of education, we are offering people a platform that enables them to step into the conversation. We trust that people will start acknowledging that change is needed.
Our Journey of Discovery is the process through which the experience is stimulated. Using the visual language the artists' interpretations created on the spheres as the medium to explore these themes. Each sculpture has information and QR codes on it. Allowing all to become immersed in the experience.
There are 238 schools involved. 178 completed the globe sculpture programme and 60 engaged in the poetry programme.
We also ran a Poetry competition with winners being selected to feature in TWR Anthology. Celebrated poets the like of Benjamin Zephaniah and John Argard were commissioned and submitted works that are in line with our ethos. The Anthology will be published in October 2022.
Our educational resources are fundamental to our objective. Evidence suggests that learning about racial inequality and justice at a younger age can improve cultural cohesion in the future.
We also have adult educational resources and community outreach programmes. Working alongside organisations doing the work is part of our ethos. In collaborating we share resources and experiences that will enable our social engagements to become sustainable.
I'm proud to be part of the project. I'm a school resident artist and sculpture tour guide via our tour organisation, Active Archives: Equitable Future alongside the gifted Cleo Lake. We'll be running Bristol tours all through October, so sign up and join us.
I'll leave you with the words of one of our mottos; "Together we can create a future in which all can say: I am seen."
One Love!
7
LOCAL NEWS
Artist: Michele Curtis. Title of the work: "Ascension", 2022
Artist: Godfried Donkor. Title of the work: "Race", 2022
Vegan Easy by Denise Smart
Whether you're a seasoned vegan or just curious to explore adding more vegan recipes to your diet Vegan Easy – Delicious food in 5 ingredients by Denise Smart offers a straightforward and cost-effective way of enjoying delicious vegan meals. I liked the fact that all the ingredients were easy to find in local shops or supermarkets – the book contained nothing too obscure or expensive.
I know it's a simple thing, but I also really liked that each dish was accompanied by a picture of what it looked like when cooked – I am always grateful for this in a cookery book as due to my limited skills set, I may not always get there in terms of looks in a dish, at least I know what I'm aiming for if I have a nice colour photo to guide me. Personal favourites included the yummy tasting chocolate and hazelnut spread and the delicious chipotle bean burgers that could be made ahead of time & used later.
The only downside if it can be called that is while every recipe does only contain 5 ingredients it is assumed that you will have basics to hand like olive oil, vegan milk & salt and pepper. In terms of equipment another assumption is that the reader has some basic equipment such as a whisk, a pot, a pan, a few knives and a sieveplus a blender or food processor (for smoothies and baking). But please don't let this put you off.
Vegan Easy offers a real opportunity to pick and mix recipes to substitute an item you may have in the fridge for one you do not.
Denise Smart writes in a friendly, clear and concise manner that will give even the most novice of cook's confidence to produce dishes that are colourful, appealing & tasty. So why not pop in to borrow a copy and give it a go.
8 BOOK REVIEW
Book review by: Shulah Palmer-Jones the library Supervisor for Junction 3 and St Pauls
Before I am rendered invisible
book by Ros Martin
Ros Martin has resided in Bristol for over 27 years, working within black marginalised communities as a social worker, community development worker and women's health development worker. On October 18th she is releasing her first book, entitled Before I am Rendered Invisible: Resistance from the Margins, through local and independent publisher Palavro. The publication is an anthology of Ros' work, including spoken word, social commentary, play, essay and memoir – all underlined by her lifelong commitment to campaigning for racial equality through various creative processes. Seeking to throw a spotlight on social injustice and life as a person of colour in the UK, the book presents the author's personal journey as an activist and renders visible the lives of the otherwise unnoticed or stereotyped black woman, man and lowly other.
As well as informing readers of the current black struggle, Ros draws on the experiences of her ancestors and the African diaspora – she writes in the book's introduction, 'Making links personally, locally and globally, past and present, I am giving voice to the voiceless: people of colour, indigenous people, people of African diaspora, wherever we are in the world, to assert our truths with dignity, respect and resistance as we write ourselves in.'
A launch event will be held at Bristol Waterstones on October 22nd, with readings by Ros being accompanied by accomplished musician Alphonse Daudet Touna –there will also be a Q&A and book signings. The book is available to order now from both www.palavro.org and www.arkbound.com.
The Old Library community centre on Muller Road are hosting their annual Christmas party! The volunteers at the Old Library are excited to welcome the whole community to come sing, be merry, enjoy some delicious food and mulled wine, family fun and a Christmas fair filled with gifts from local makers and creators.
December 3rd | 12pm - 4pm. We are looking for volunteers to help out on the day - get in touch
hello@theoldlibrary.org.uk
9
BOOK FEATURE
Herbalists without borders
Written By Shelly Abrahams
Herbalists Without Borders Bristol was born in 2016 when a group of around 40 people attended a meeting at Hamilton House to talk about finding ways of providing Herbal Medicine for Refugees and Asylum seekers. Organised by Medical Herbal ists Becs Griffiths and Annwen Jones, HWB Bristol aims to redress the unjust hostility to the plight of refugees and asylum seekers and the obstacles they face accessing healthcare.
Since 2017 we have been visiting Borderlands, Bristol Hospitality Network & Refugee Women of Bristol regularly with our mobile dispensary and also support Aidbox, Project Mama and Unseen. In 2018 we moved to a permanent home at St Werburghs Community centre, where medicines are made by volunteers with many herbs grown in HWBs beautiful Medicine Garden in St Wer burghs,
.. In 2018 we produced the first of three Calen dars the proceeds of which have enabled us stay in the centre and continue providing free Herbal medicine to Refugee projects in Bristol. We are currently creating a book which will be available before Christmas. New volunteers are welcome.
Ffi: Please see our website or Facebook page. https://bristolhwb.org https://www.facebook.com/bristolhwb email: hwb.bristol@google.com
Herbal medicine addresses the person as a whole rather than seeing symptoms as disconnected from each other and their environment. The many chal lenges and uncertainties faced by migrants and the impact of trauma can affect their health on many levels: high levels of anxiety, low immunity, insom nia, coughs, & chest infections are common. HWB's vision was to provide a mobile dispensary and drop- in sessions treating common ailments, one to one consultations for more complex con ditions, self- care workshops to improve general Health and well-being and to teach basic Herbal Medicine. We set up a Facebook group and website and now have an evolving community of volunteers, Medical Herbalists and herb growers, contributing many different skills.
For the first few years we met in each other's homes, collecting, drying and processing herbs many of which were foraged locally, making balms, cough syrup, stress tonics etc. (without alcohol) Connections were made with Refugee groups in Bristol.
HWB Bristol is self funded and a member of HWB International.
10 WELLBEING
St Werburgh's Cafe welcomes older LGBT+ people
A new weekly activity has been set up at the Neck of the Woods Café in St Werburgh's Community Centre to provide a friendly and welcoming space for older people who identify as LGBT+ to meet up and make friends. The initiative is led by Friends Ageing Better (FAB), an Age UK Bristol service providing social opportunities for older people across the city.
Ben Davidson from South Bristol has become a regular at the FAB LGBT+ Café: "It's great that there is something in the week, it really makes time fly. There is a good mix of people from different backgrounds and everyone is very friendly. I would recommend it to anyone, plus the coffee is very good."
Silvia Jimenez Cruz, Friend Ageing Better Coordinator, shares: "We received several requests for an activity like this for older people from the LBGT+ community. Neck of the Woods have been a great partner by allowing us to use their space and making it friendly and accessible."
"Friends Ageing Better aims to connect people within communities by bridging the gap between older people and local spaces, such as community centres and cafes. It is a very simple concept: come as you are, grab a cuppa and have a chat", she adds.
Jim Phimister from Keynsham participates regularly at "The Rainbow Café" run by GayWest in Bath on weekends. He has joined the group at Neck of the Woods since the start, he shares: "This is an event not to be missed. The atmosphere is first class, friendly and relaxed."
The FAB LGBT+ Café takes place every Thursday from 10am -12pm at Neck of the Woods Café. There is a reserved table for the group and is facilitated by Age UK Bristol. FAB is currently looking for volunteers to help support this weekly FAB Café. If you are interested in the role, contact Silvia on fab@ageukbristol.org.uk (all ages welcome).
11
LOCAL NEWS
Simi Chowdury
Bristol is honouring Simran Chowdhry 1947–2021), a community organiser and activist who has worked tirelessly to promote greater inclusion, autonomy, and acceptance for underrepresented communities in the city.
Born in Pune, India in 1947, Simi spent most of her childhood in Delhi. A month before her 20th birthday, she met her future husband, an engi neer and graduate of Bristol University, whilst he was on holiday in India. In 1968 Simi moved to Bristol to join him, and they went on to have two children.
Despite being a newcomer to Bris tol, Simi made an effort to familiar ise herself with the local South Asian community, as well as identify gaps in services and provi sions that exist in the city. After coming to terms with the fact that the glamorous depiction of Britain created by movies and television was vastly inaccurate, she devoted the next quarter of a century to service work in various Bristol neigh bourhoods and non-profit organisa tions.
She was responsible for planning a number of activities, including the es tablishment of a youth club in Sefton Park that later developed into a multifaith youth service.
written by Fleur Williams
Not only did she become well-known for organising Bristol's first Asian festival, which drew 30,000 people to Clifton's Downs, brought prominent Bollywood artists to Bristol and was so successful it ran for many more years, but she also gained fame as the host of a BBC Bris tol radio show called the Sangam Show, which focused on South-Asian heritage.
Simi was a major figure in Bris tol and used her influence to push for better gender equality. For example, due to cultural barri ers, issues of self-con scious imagery, and a reluctance to wear the required bath ing costumes, Asian women in Bristol did not go to inside swimming pools with their children in the late 1970s and early 1980s. Simi re sponded to this by asking, "If you're al lowed to wear clothes when learning lifesaving skills, then why aren't you allowed to dress in your tra ditional garments?" Eventually, Henbury's pool conceded and allowed women to swim in the pool while wear ing their traditional attire.
Although Simi had been active in vari ous political and social causes since the 1990s, she is best known for her found ing of Awaz Utaoh (which translates to "raise your voice in the right context") in 1996.
12
LOCAL HERO
Simi developed and delivered a regular programme of activities and classes at Awaz for women from Bristol's South Asian community to learn about assertiveness and personal safety. Through her work with Awaz, she embraced and connected women of all faiths, and this group rose to prominence by making a significant difference in the lives of Asian women in Bristol, addressing issues such as domes tic violence and forced marriages.
Anyone who had the good fortune to at tend Awaz, which attracted people aged 18 to 75 over the course of its 30-year run, was greeted by a space full of music, dancing, food, and fun. Because of Simi's warmth and hospitality, everyone felt like they belonged to her extended family. Some have said that Awaz Utaoh was Simi and that Simi was Awaz Utaoh.
The Lord Mayor of Bristol's Medal and the Woman of Substance award at the House of Commons' annual Black History Month celebration were just two of the many ac colades Simi received in Bristol over the years.
Simi's declining health compounded the challenges posed by decreased funding, making it more difficult to continue this vital work, but Simi never gave up hope. Despite setbacks, she fought to keep this service available for the women who needed it. One of the women who used the service remarked, "What the statutory agencies of the city could not do for them over the last 15 years, Awaz Utaoh did." Our gratitude to this remarkable wom an, who has had such an impact on our lives, is immeasurable. Simi's efforts to empower and integrate Bristol were sometimes met with opposition, but she never lost her determination or her fierce sense of her independence.
Because of Simi's leadership and fore sight, we can only hope that others will be inspired to believe that each of us, despite our unique perspectives and the challenges we face, can make a dif ference by speaking up.
13 LOCAL HERO
Vocalise is always looking for members of the community to get involved with the magazine. We are always on the look out for: Writers/Poets Artists Editors Distributors Advertisers Photographers Fundraisers Get in touch... info@vocalisemagazine.org Winter issue deadline 5th of December! GET INVOLVED! Front cover submissions are also welcome! And don't forget to send in your local photos!
Stokes Croft Archive
Written By Robbie Warin
For the past 15 years, staff and volunteers at the People's Republic of Stokes Croft have been collecting and storing different pieces of visual culture that pass through the area, scurrying them away in boxes for safe keeping. Now for the first time, this material is emerging into the light, and we present the first exhibition of the Stokes Croft Archive.
The Stokes Croft Archive is a trip through Stokes Croft's history, told through the objects that we normally cast aside. From gig posters and protest banners, to meeting notes and drawings, this exhibition charts the major political struggles that have defined Stokes Croft in the past 20 years. In this exhibition we present a curated selection of objects
Stokes Croft is a constantly changing collage of visual ephemera, from graffiti to gig posters, political pamphlets to stickers; a freshly cleaned wall becomes just another blank canvas on which to paint. Much of this material is transient, ephemeral, it exists only for a short time before disappearing from our lives. Staff and volunteers at PRSC have been collecting and storing this material and it now encompasses an expansive archive of the area's counterculture.
Over the past 4 months, a small team of volunteers has sifted through this material, curating, cataloguing and digitising. Now they have presented this material to the public in an original exhibition at The PRSC Space. The exhibition run from Friday the 30th of September to Sunday the 2nd of October, with an opening night on Friday the 30th with live music from Natalie Whiteland, Tom Connolly and more.
from the archive. Stokes Croft has been the centre for many of the political battles that have defined Bristol's recent history, a hotspot for gentrification and its political opposition. It's also a centre for culture and creativity, hosting many of Bristol's most popular clubs, arts spaces, and gig venues.
14 COMMUNITY SPOTLIGHT
Black South West Network
BSWN is a Black-led racial justice organi sation based in the Coach House, St Pauls, Bristol. BSWN supports the development of dynamic, independent, and strong Black and Minoritised communities, businesses, and organisations to flourish whilst chal lenging systemic barriers.
Since the summer of 2021, BSWN has been based in the Coach House in St Paul's after signing a lease with Bristol City Council. The Coach House is an asset of much commu nity value, history, and respect. The historic building is in the heart of Bristol's African Heritage community and is becoming the focal point for BSWN's work on economic development and cultural inclusion.
The plan for the building has been for it to become an innovation lab, business in cubator, and cultural centre, and a space that is alive with the cultural heritage of Bristol's African and Asian communities. The space will give rise to key projects but more importantly, be a platform for new ways of achieving sustainable com munity development and wealth creation.
BSWN has been embarking on an ambi tious strategy to raise £3 million in capital investment to realise this vision.
Since May this year, BSWN have been using their new Black-led social enterprise incuba tor, the first of its kind in the city funded by the Local Access Partnership Programme. Their Programmes are designed to contrib ute to their mission of supporting the de velopment of dynamic, independent, and strong Black and Minoritised communities, businesses, and organisations in the South West that navigate daily racial inequalities.
15 COMMUNITY SPOTLIGHT
written by Kat Garoës-Hill
Roy Hackett's funeral
I have been to some very well attended and interesting funerals but I have never been to one with Firemen and the High Sheriff in full regalia and a vintage double decker bus to take mourners to the cemetery.
Too many dignitaries and prominent Bristolians to men tion them all, the Shadow leader of the House of Commons Thangam Debbonaire, the assistant chief consta ble, the Mayor and the deputy Mayor, the former lord Mayor Cleo Lake, and a message was read out from the Jamaican High Commissioner by Primrose Granville and of course Roy's fellow activist Paul Stephenson. Sherie Eugine-Hart gave us a potted history of Dr Laurel Roy Hackett. Who knew his first name was Laurel? His Grandson pointed out that he had never seen his Grandad without his hat. There was literally a queue to pay re spect and appreciation.
By far the cutest tribute was from his Great Grandson, Cameron Roy Hackett. Who was 'nervous' and almost couldn't bring himself to speak but was able to tell his Grandad 'me look wicked man!' as he was wearing one of Roy's hats. He went on to say how he would miss playing ball with his Great Grandad.
written by Lucille Smith
He got a well-deserved standing ovation. Cameron swapped his hat for the floppy black head wear for recipients of honorary degrees when he went back up as part of the family group that accepted Roy's posthumous accolade from Bristol Uni. Lawrence Hoo read a specially com missioned poem (below) and Barbara Dettering, last of the 7 saints of St Pauls, spoke of how you couldn't walk down the street with him without him stopping several times to speak to people, 'he was kind, caring, and loved his community'. The High Sherriff Alex Raikes spoke of how Roy had a lot in common with the queen, born just two years after her and dying just before, and called him a 'King in our community'.
Of course there was reference to the racism faced back in the day and the Bus Boycott and the Race relations act that followed. But he was so much more than that to so many people. As the Mayor said, "What do we want to be able to say about our lives? We want to be able to say it mattered." and Roy Hackett's certainly did.
16
LOCAL HERO
A fitting tribute to a legend.
Roy Hackett's mural by Michelle Curtis
A vintage bus taking mourners to the South Bristol cemetery for the Burial.
Legends Never Die Poem by Lawrence Hoo
Some Legends are born
Some legends are created
The truth we know about this Legend is He will forever be celebrated Mischievous, suave, sophisticated and smart Roy Hacketts life, was blessed from the start Born in Islington, St Mary, Jamaica, on Sep tember 18th, 1928
The journey began of a child, who was des tined, to rise above racist hate
Growing up the first born, of three brothers and one sister Roy Hackett from an early age, has always been an elder Roy Hackett, came to England, in 1952, as part of the now known Windrush generation
Living in several UK cities, before Bristol, became his home, his final destination
No Blacks, No Gypsies, No Dogs, No Irish Were the signs that welcomed Roy Hackett When he arrived, answering an Empires wish Roy Hackett didn't bow, Roy Hackett stood tall When the system wanted us, to beg, kneel and crawl
After settling in St Paul's, Roy Hackett became a Civil Rights Activist Unable to accept the racism that was com monplace, he had to resist You could only work on Bristol's buses, if you were classed as white
To Roy, this was like a red flag to a bull, and he was prepared to fight The Bristol Bus Boycott, was organised, in the face of adversity People demonstrated, their resilience, fighting, for equality and diversity
Roy Hackett played an instrumental role, in Bristol's Bus Boycott Through not accepting the status quo, of being labelled a have not August 28th, 1963, is a date, we should al ways remember This is when the USA and the UK's fight against segregation, synchronised, entwining us together
On this day, Martin Luther King made his fa mous "I have a dream speech"
At the same time as employment for all, on Bristol's buses, came into reach
The Bristol Bus Boycott, set in motion, the laying of the foundations, for the UK's Race Relations Act
Which would of been unimaginable, before the colour bar, on Bristol's buses was lifted, and that's a fact
Along with being a member, of Bristols Race Equality Council, the Bristol West Indian Par ents and Friends Association, and a Founding Father, of St Paul's Carnival Roy Hackett dedicated his life, to improving the lives of others, who were discriminated against, overlooked, and often, fighting for their survival
Roy Hacketts achievements have been ac knowledged by many, including the Jamaican High Commission, the University of Bristol and Royalty
Which has resulted, in Roy Hackett receiving numerous honours, from Community Champi on, an Honorary Doctorate to an MBE Whether we believe in the system, or whether we don't Roy Hackett proved what we can achieve
if we choose to act over if we won't Roy Hackett, was a proud and humble Jamai can, humble to the core Never seeking celebrity status, never seeking, to be pushed to the fore Roy Hackett, leaves a legacy, that is a joy to see The legacy of one, who strived for us all, to be free
We are now standing, on the shoulders of a giant
Who showed us we could win, through being defiant
Over what we would endure, if we obeyed, and stayed silent Roy Hackett, broke new ground, creating pathways, for others to follow Which enabled people, to feel whole, com plete, no longer hollow Dr Laurel Roy Hackett MBE For all you did And continue to do
We would just like to say Thank you As we Salute you
17 LOCAL HERO
AID BOX Community
Supporting Loving Community with Refugees and Asylum Seekers
Aid Box Community began its jouney as Aid Box Convoy in 2015, collecting donations for aid boxes and transporting them to refugee camps at Dunkirk and Calais, and offering support and respite spaces to people on the ground at the camps. When these services began to be offered by Government funded agencies, founder Imogen McIntosh and the ABC team set up the Aid Box Community Hub in Bristol in 2016, providing ongoing support to refugees and asylum seekers from over 46 countries, including but not limited to Afganistan, Sudan, Eritrea, Iran, Nigeria, Ghana, Somalia, Ethiopia, Syria, Pakistan, Bangladesh, Iraq and Kurdistan. People who have reached the UK, yet continue to face difficult journeys with isolation, unemployment (asylum seekers are refused the right to work in the UK), housing discrimination, ill health, mental health and other daily struggles.
written by Rhian Grant
Aid Box Community has grown to incorporate 11 staff members and 150 volunteers, running a range of different projects and services with Bristol's refugee and asylum seeking communities. A number of those volunteers, employees, and a trustee are service users of Aid Box Community or people with lived experience, and ABC have a service user advisory group to ensure that their projects and services continue to align with the needs of the communities that they support.
Forty volunteers keep the Hub open 5 days a week, running the free shop for service users to access essential items like clothing, toiletries & sanitary items, household & electrical items, children's toys and more free of charge. They also have a welfare crisis fund for service users in need of financial assistance with anything from transport to a medical appointment, to replacing a broken pair of glasses. In addition, ABC's staff spent the Summer busily collecting school uniforms, school bags and stationery for Ukranian children, so that they could support Ukranian families preparing for the school term.
ABC run Women's groups offering activities like yoga, cycling, trauma-informed swimming lessons, and cookery classes with Co Exist Community Kitchen, and Men's groups with football clubs and social clubs. They also organise trips and retreats. The groups furnish people with much needed opportunities to meet people and socialise, to hone skills and exercise, and to enjoy themselves and relax, which are vital antedotes to isolation, stress and PTSD.
18 LOCAL NEWS
Aid Box Community's befriending programme, Aid Box Connections, connects 120 vounteers with people who are seeking asylum over a ten week period, so that they can begin to build lasting friendships in the local community.
If you'd like to hold your own event or initiative, visit the 'Hold a Fundraiser' section of the ABC website at: www. aidboxcommunity.co.uk/donate. Or to become a monthly giver, and help to ensure the continued survival of the ABC Hub, visit the 'Donate' page.
As a a refugee or asyum seeker looking to access ABC's services, you can just walk through the Hub door, as they are open 5 days a week between 11-3, or contact them via the website. There are also around 60 organisations who refer people to ABC's services.
In the lead up to Christmas, ABC will be selling hundreds of Christmas trees in their yearly extravaganza, 'Refutrees'! The proceeds from sales will go back into supporting ABC's programmes, so if you are celebrating Christmas this year with a natural tree, you know where to get it! Details will be posted on Aid Box Community's website and socials.
If you would like to volunteer with any of ABC's programmes, info and volunteer application forms are on the website at: www.aidboxcommunity.co.uk/volunteer.
To keep up with news and info about ABC's activities and services, visit: www.aidboxcommunity.co.uk, follow them on Instagram: @ AidBoxCommunity, or Facebook: www.facebook.com/ AidBoxCommunity
All sorts of fundraising efforts have gone into supporting ABC over the years. ABC staff, volunteers, and service users ran the 10k Great Bristol Run on 25th September. Last Christmas a supporter put on a street party with match-funding from their employer and raised £6,000. A group sing Christmas carols every year. A local child makes friendship bracelets. Others put on bakesales, and a group of friends hold supper clubs raising funds for ABC. These creative community efforts are just some of the many ideas that people have come up with to support refugees in our community.
19
FORWARDS FESTIVAL 2022
Forwards Festival, a new and exciting festival with a unique identity launched on the Bristol Downs this September and we were lucky enough to experience the birth of an event which will hopefully be around for years to come.
It featured acclaimed artists from around the world including The Chemical Brothers who delivered an energetic, innovative performance which was visually stunning had the whole crowd dancing for hours. Stars from Bristol featured such as Shygirl, a University of Bristol graduate, who's lyrical dance hits were rocking all in attendance.
M usic & society
written by Aidan Bristow
We had a chance to interview one of the head organisers, Tom Paine, a founder of Team Love and Big Team CIC, an independent events company based in St. Werburgh's Bristol, which also runs the Love Saves the Day Festival in Bristol. Tom has lived in St. Paul's for 15 years and his love for our community could not be more apparent. Our chat was extremely refreshing and honest, he highlighted issues such as the music events industry being closed off to minorities and Tom expressed his and the teams desire to change this to become more inclusive, which was very reassuring. Tom spoke about the paid internships and artist development programs he is working on within St. Pauls and surrounding areas with individuals that have traditionally been excluded from the festival industry. Tom's awareness extends into the logistics and sustainability of the festival, by offering no single use plastic and no car parking during the event, the carbon footprint of Forwards and other Team Love projects is clearly a high priority.
Team Loves goal with Forwards festival was to create a new identity and not imitate other festivals. With the decision to make an information stage which introduced a social space for debate, education, and positive impact. This stage featured great experiences such as Black Excellence Bristol, an eye opening, proud moment for the wonderful people spoke about. Local initiatives like Caring in Bristol which touched on Bristol's housing crisis and what the next steps we need to take move this issue forward. T he Bristol Drugs Project talk focused on harm reduction and drugs awareness, a feature we believe should be at all festivals.
20
MUSIC
Namak Restaurant Review
Despite having opened as recently as February 2022, 'Namak' on Mina road, St. Werburghs, in addition to being nominated for a national award, has already gained official status as one of Bristol's top restaurants. After having enjoyed an exceptionally good meal there upon my first visit recently, I spoke with Harris; Namak's Head Chef, as I was enthusiastic to learn more about his project.
Having already been based in Bristol for nine years, Harris has been pleased to discover the clientele in this city to be on the whole discerning, adventurous, relatively well informed, and greatly appreciative of authentic dining experiences. The widespread appreciation for authentic food from diverse and eclectic cultural backgrounds serves accordingly to attract specialist chefs and investors, and this in turn helps to generate an environment within which a chef may be free to represent their skills. It was primarily for this reason then that after spending a number of years working with highly reputable establishments in The Big Smoke, Harris ultimately returned to Bristol, as in addition to being able to enjoy a more peaceful life here, the city has also provided an environment in which he has felt free to explore more creativity in his culinary innovations.
Harris joined a food production programme in Delhi when he was 19 years old, and studied there for three years, during which time he came to be well-versed in the preparation of many different cuisines. Upon his qualification, he secured a position in India's first "Live Kitchen" (continuous with restaurant space), so when he first encountered the premises on Mina Road with their open-plan Live Kitchen setup, it immediately put him in mind of the buzz and excitement which he first experienced whilst first honing his skills in Delhi at the outset of his career. He enjoys the confidence that the transparency of this dynamic inspires among his guests, as they are free to observe the cooking procedures in progress and see for themselves that their meals are being prepared freshly for them in a hygienic environment. Namak is the only Live Indian Kitchen in Bristol.
written by George Dunn
Having been, at various points during the past twenty years, part of the Opening Team for five separate Five-Star establishments, Harris has been able to apply this knowledge in the conception of Namak's menu. As such, instead of simply offering the standard six to eight pages'-worth of fairly generic and heavily frequented meal choices (over which one might be expected to briefly deliberate before predictably ordering exactly the same thing again), his menu is in fact the shortest of its kind in Bristol. Amongst colourful and exciting re-imaginings of some classic favourites, Namak's menu offers an inventive selection of less familiar options. As a group of six, we were able between us to order and sample a variety of items. Without wishing to get unnecessarily bogged down with Field-Notes; in addition to being some of the most aesthetically pleasing dishes with which I can remember being presented in some time, their flavours were in every aspect nothing short of an inspiration.
During previous times, I was on happily familiar terms with 'The Cauldron' from the day upon which it first opened the doors of its newly refurbished premises until the day that they closed again for the last time. It was then particularly heart-warming to discover upon our first visit to 'Namak', that not only had the friendly atmosphere and appearance of its predecessor been retained, incorporated, and built upon, but their gastronomic fare is without question entirely consistent with the exceptional standards to which I had become accustomed during 'The Cauldron's tenure. I look forward to my next visit, and would advise anyone to do similarly!
REVIEW
Thoughts from an Oldie
Queen Elizabeth II died in the early evening of Thursday September 8th at Bal moral Castle in Scotland surrounded by her immediate family. I have great respect for the work she carried out over her 70 years on the throne. She has been a steadying hand. Many people will miss her. I can remember the news cast when her father died and the following year, 1953, watch ing the Coronation - the one and only time I watched television as a kid.
No doubt now her funeral and lat er the crowning of King Charles III will be full of pomp and ceremony. All this and the difficulties and tensions in the UK give a stark frame for the approaching winter. The overbearing difficulties ahead due to the rising cost of living due largely to the continuing war in Ukraine.
Written by Hilary Finch
The huge costs surrounding the help needed by families and businesses, the strikes, short ages and the impoverished NHS and the even more impoverished care system will impact all our lives. Perhaps these difficulties will strengthen us and bring us together as a com munity.
I am writing this listening to the tributes be ing read out on the BBC and wondering how her death will affect the mood of the country in the long term. I just hope there are no more shocks along the way so that we can make plans for our individual survivals. I am out of words.
22
COMMUNITY SPOTLIGHT See our website www.fairfield.excalibur.org.uk Looking for an exceptional local school? Open Events Join us for our
WEA ESOL learners made 'Incredible Edible' Window Boxes made from waste as a WEA Green Prescribing Activity. Using the 5 R's of Circular Economy – RECYCLE, REFUSE, REDUCE, REUSE, REPURPOSE. These window boxes were made entirely from kindly donated waste materials from local partners; Dulux paint, B &Q for the edible plants, and our neighbour Viva (wooden pallet waste).
Making window boxes is good for the environment in many ways; aesthetic improvements, reduction of the urban heat island effect (Peck et al. 1999), increased biodiversity, improved health and wellbeing (Honeyman 1987; Kaplan 2001; Ulrich 1983), urban agriculture and green social prescribing! We also made a bird box and bird table to encourage biodiversity in our little corner of Bristol.
Please contact Anita agardner@wea.org.uk, or Mike m.ray@wea.org.uk for info on Bristol WEA Adult Education courses. Free for eligible learners. www.wea.org.uk
23
LOCAL NEWS ENTER WERBURGHS10 AT CHECKOUT TO GET 10% OFF ROPED TASTER SESSIONS theclimbingacademy.com/church-taster Pop in for coffee, cake or a look around Circular Economy Activities
St Werburghs City Farm
St Werburghs City Farm has launched a Crowdfunder campaign with the aim of raising £30,000. The Crowdfunder will launch on 26th September, and run until the end of October. Located in central Bristol, St Werburghs City Farm is a well-loved place to meet, explore and relax. Alongside being a small-scale urban farm with animals, gardens and food growing, St Werburghs City Farm also offers a range of community services.
From supported placements for adults with learning disabilities, volunteer opportunities for people experiencing mental ill-health, to outdoor education and play activities for local children and young people, the Farm's activities enable people to re-connect, learn and grow. However, rising costs, increasing need within the community and loss of income due to the pandemic means these vital services are at risk.
play, make friends and learn together Quotes from people that participate in the Farm's services: 'I've learned good skills, and it improved my mood a lot every week. I've been having an especially bad time with my mental health recently, but having this every Monday has been really helpful, giving me something to look forward to and starting off the week well'.
'I feel listened to, supported and understood. It helps me to feel productive, gives me an interest in others and can help me a bit with confidence.'
The funds raised through the Crowdfunder will go towards covering staffing, overheads and project costs to ensure that the Farm can offer:
• Volunteer opportunities for adults facing disadvantage to spend time in nature and get involved in the care and maintenance of the Farm's sites whilst learning new skills. These sessions help to combat social isolation, increase confidence and support wellbeing.
• Supported Farming placements for adults with learning disabilities to spend time caring for the Farm animals and growing vegetables in the Community Garden.
'Coming to the farm rejuvenates my energy and makes me feel more energetic and excited about life. It has given me confidence in my ability to do practical tasks which I completely lacked before doing this, which has expanded my confidence in the other areas of my life too.'
24 COMMUNITY NEWS
• After school Youth Club, Forest School, City Farmers Club and half-term camps for local children and young people to explore,
Ways to help:
Share the campaign. Help to spread the word! Please share the campaign on social media, through email networks or newsletters to help it reach as many people as possible. https://crowdfunder.co.uk/p/swcityfarm
Donate: Every pledge will help support the vital activities that take place at St Werburghs City Farm. https://crowdfunder.co.uk/p/swcityfarm
St Pauls Adventure Playground
As a hectic Summer programme at the Ventures ended with a FUN-draiser which attracted dozens of families, we look forward to an exciting Autumn and Winter programme of activities and events. We are planning to have a few more similar events over the coming months, as feedback from families suggested it was great fun for young people and adults alike.
After much delay, we are in the final stages of installing the huge 'corkscrew' slide which will drop 7 metres from the treehouse – this is bound to be a major attraction, we will be taking measures to manage demand so that everyone can enjoy the slide safely. Thanks to construction company Willmott Dixon for their pro-bono support in making this happen.
Working in partnership with the creative geniuses at Lamplighter Arts CIC, we will be offering young people the opportunity to design and make lanterns and costumes for the spooky, spectacular 'Bump in the Night' lantern parade which will take place at 5.00pm on Sunday 30th October, and which will wend its way through Broadmead and the Old City.
Written by Phil Parry
We also are starting to run a social action project which will involve young people in activities such as campaigning, fundraising and volunteering, all of which enable young people to make a positive difference in their communities as well as develop their own skills and knowledge. The project is funded by the Sovereign #iwill Fund and is made possible thanks to £66 million joint investment from The National Lottery Community Fund and the Department for Digital, Culture, Media and Sport (DCMS) to support young people to access high quality social action opportunities.
25
26 WIPER AND TRUE BREWERY & TAPROOM, OLD MARKET UNITS 11-15, CITY BUSINESS PARK, BRISTOL BS5 0SP. 22 LINES OF THE FRESHEST BEER, BREWED ON SITE. DELICIOUS STREET FOOD. LOCALLY MADE SPIRITS & NATURAL WINES. BEAUTIFUL BEER WWW.WIPERANDTRUE.COM BEER ALL FOR
What's on...
Running an event?
Let us know and we'll help promote it!
28 Oct to 30 Oct Forbidden Worlds Film Festival returns for three days of terror over the Halloween weekend with a bloody feast of classic and little-known horror movies on the biggest screen in the South West.
Forbidden worlds film Festival
John Akomfrah at Bristol Museum & Art Gallery
15 Oct to 1 Jan
Mimesis: African Soldier by John Akomfrah uncovers the undiscussed story of the Commonwealth soldiers who volunteered to fight in World War I: the war of their colonial masters.
Danse Macabre at Wake the Tiger
28 Oct
Shadow walkers and sky queens, Junk lords and born survivors, Wake The Tiger welcome you to come discover the world of Meridia and the guild celebration of times lost.
Black Love Matters at The Cube
28 Oct
Common Ambition Bristol is a community powered co-production project dedicated to improving HIV and sexual health outcomes for African and Caribbean heritage communities in Bristol. Join The Cube for a screening of the late 90s comedy classic "Booty Call".
Air Quality Uncovered for Ashley at The Unitarian Meeting Hall
5 Nov
KWMC is hosting an event, with Brsitol City Council's Slow the Smoke project: which seeks to understand the sources of air pollution in the Ashley ward. Over the past year people in the Ashley ward have been uncovering air pollution locally through data collection, workshops and art. This event will showcase the results and contributions over the year, and have a performance from musician and artist, Miriam Quick, who created a piece of music with the community and local artists, as a response to air pollution data in St Pauls.
BRistol Record fair at bristol beacon 5 Nov The biggest Record Fair in the South-West, spread over all five floors of the Bristol Beacon.
AFIRKA EYE FESTIVAL
7 Nov to 17 Nov
Afrika Eye - South West England's biggest celebration of African cinema and culture – will present its 17th edition in Bristol from 7 - 17 November with a 11-day programme featuring new and classic films, street art, spoken word, dance, music food and photography at city-wide venues.
Scribble and Sketch at Easton Community Centre
12 Nov Join our Scribble and Sketch artists at locations across the city on Saturdays once a month for FREE family workshops.
Saints & Sinners in St George with Show of Strength
13 Nov
Saints and Sinners in St George is a new theatre walk from Show Of Strength Theatre Company and with EU Welcome Back funding the tickets are free!
Bristol Takeover at Bristol Beacon 19 Nov
Bristol Takeover returns this November! Our free entry festival celebrates the city's music scene, with a multi-genre showcase of Bristol's most exciting DJs, bands and artists taking place in our Foyer.
Creativeshiftcic at Arnolfini
24 Nov & 22 Dec creativeShiftcic will be bringing their creative wellbeing practices to Arnolfini and inviting anyone to take some time out for themselves to be creative in a relaxed and friendly environment.
"All things Music" at Bristol beacon 29 Nov Diverse artists network presents "All things Music"event at Bristol beacon. 10am to 3pm.
Christmas Party at the OLD EASTVILLE LIBRARY 3 Dec Christmas festival filled with music, Christmas market and more.
27
LOCAL EVENTS
PUZZLES
How many can you find in this edition?
This time we have a colouring excersize for kids and adults!
28
KIDS AND ADULT ACTIVITIES
SUDOKU
Difficulty level: EASY
Difficulty level: MEDIUM
Difficulty level: HARD
29
SUDOKU
Your Councillors say...
Community Protection Order issued for Kernow building- Green Cllrs demand enforcement. In October 2021 local residents contacted councillors Tim Wye and Jude English about the old 'Kernow' building in Mina road, St. Werburgs. The building has been empty and unused for several decades. Locals were concerned about the dangerous condition of the building, the unsightly graffiti and the illegal fly posting They asked us what could be done about it.
In early 2022 the building owner was taken to court by Bristol City council and issued with a community protection notice (CPN). The landlord was fined and told to remove graffiti, make the building safe, remove fly posting and generally keep the site safe, clean and tidy. These actions should have been completed by July 2022. This has not happened and your local councillors Tim Wye and Jude English have now asked the council to enforce the CPN. We hope this will happen soon !
A CPN has also recently been issued for the area of land known as Turbo Island in Stokes Croft. This means the advertising company who are owners of the land have been ordered to make some improvements. They will pave over the area and provide some new bike parking. This will hopefully reduce the level of anti-social behaviour including fires and noise that many local residents and businesses nearby have been struggling with.
Bristol Bus crisis gets worse- your Cllrs will fight back Last year the number 5 was under threat and year your councillors helped with the 'Bristol 5 Bus Campaign Group' (search for it on facebook). We lobbied the Labour West of England Mayor (WECA) and the 5 seemed to have been spared. Now many routes are now being hit again.
We have been told the no 5 is to be replaced by the ' Y47'. It will be less reliable and more infrequent. Sadly We think is a route doomed to fail.
Your Local Green Councillors from Ashley and Lockleaze hosted a public meeting in August on the changes at the end September. We again are using the comments made to lobby WECA and first bus about the importance of buses in our community. We have met with independent transport planners and we suggest that a more frequent service to the Eastgate centre through a ' bus gate' in Glenfrome Road what is actually needed - not more cuts to services. Be assured will continue to fight for a decent bus service through St Werburghs.
Your councillors Tim, Jude and Amirah.
30
COMMUNITY NEWS
Police Update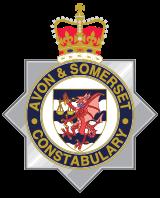 Autumn is here and we are slowly coming out of the summer demand period. Wow, the summer was a hot one this year and I am not sure about you, but I am thankful of the cooler weather. As mentioned previously three of our long standing PCSOs, well known on the Ashley Ward and known personally to you as Gudis, Mo and Terry, have moved on to become police officers. However we have some new faces on the team: PCSO Chris Issacs, PCSO Eleanor Gill and PCSO Oliver Walker. So please don't worry, they will be more than happy to stop and have a chat whilst out on their patrols and get to know you.
As you know community engagement is the cornerstone of neighbourhood policing and a two way conversation always leads to progress. We are always trying to find new ways to reach out to our community, please do get in touch if you would like us to come out and give talks, or attend any group sessions that you are holding and we can provide a real insight into what we do. We can also provide guest speakers on different subject matters such as knife crime, drugs, domestic violence and fraud to name a few.
Some good news from the Ashley Team- PCSO Chadd was awarded a certificate of excellence for her hard work arranging the drumming circle which as you know performed at the St Pauls pop up carnival at Malcom X. This was a successful drumming course and future courses will be advertised soon. The course is aimed at primary school children and is held weekly within St Pauls adventure playground.
We have also had our first Bristol East Women's Network session and will be holding another one at Docklands Community Centre in September.
Written by PS Serena Serjeant
At these sessions we discuss topical issues affecting women and girls in the community and also provide light refreshments in a relaxed setting. If you would like to attend please contact me and I will send you an invite.
We have conducted several successful E.scooter operations where we have made positive arrests seizing some illegal items from suspects and we will continue to respond effectively to those who cause problems within our community. We want everyone to love where they live and we won't let the minority spoil it for the majority. We need this to be a joint effort between the police and those that live, work and visit the Ashley ward area so please call us or visit our website to report any suspicious activity. Please keep an eye out on our website www. avonandsomerset.police.uk for our up and coming Talk to Us, bike marking and walk around events. I look forward to seeing you there.
Take care, PS Serena Serjeant Ashley Neighbourhood Team
31
COMMUNITY NEWS
32 Bristol Clean Air Zone Clifton Suspension Bridge CLIFTON SOUTHVILLE HOTWELLS BEDMINSTER COTHAM ST. PAULS TEMPLE QUAY BOWER ASHTON CENTRE A4 A4176 A4108 A4032 A420 A38 A370 A38 A4 A370 A4044 Find out how the zone will affect you at: bristol.gov.uk/ cleanairzone Many vehicles won't be charged – check yours today or pay online at: gov.uk/clean-air-zones BD14981