VISIT
WHERE THE DESERT MEETS THE SEA
Discover centuries of holistic healing in a sanctuary of luxury.
VISIT
VISIT LOS CABOS
Y & Y INTERNATIONAL CUSTOM PUBLISHING, LLC 12555 Biscayne Blvd., #745 Miami, Florida 33181 TEL: 305-409-5980
PRESIDENT & PUBLISHER
Yuyo Amaury Santiago Bonilla
INDEPENDENT CONTRACTOR CLIENT SALES & OPERATIONS SERVICES & SUPPORT Yulie M. Guevara
CONTENT + CREATIVE EDITORIAL DIRECTOR
Vanessa Molina Santamaria
CREATIVE DIRECTOR Carlos A. Martín
CONTRIBUTORS
Shayne Benowitz, Nick Honachefsky, Laura Jenkins, Raul Lopez, Dawna L. Robertson, Rick Stedman
IN PARTNERSHIP WITH
LOS CABOS HOTEL ASSOCIATION
Carretera Transpeninsular Km 4.3 | Plaza Providencia | Col. El Tezal Cabo San Lucas, B.C.S. | 23454 | México TEL: 624-143-4777 / 5424 EMAIL: info@ahloscabos.com
EXECUTIVE PRESIDENT
Lilzi Orcí
EXECUTIVE DIRECTOR
Elisa Araos
EXECUTIVE ASSISTANT
Diane Tostado
Copyright © 2022. All rights reserved. Reproduction by permission only.
ON THE COVER: When you think of Los Cabos, there's no doubt that El Arco is what comes to mind. This iconic arch at the tip of the Baja peninsula is probably the most photographed geographical feature of this world-class destination. In this paradise where the Sea of Cortés meets the Pacific Ocean, you will find everything you need to leave your everyday cares behind. Photo courtesy of Los Cabos CVB
2 VISITLOSCABOS.TRAVEL
WHERE THE DESERT MEETS THE SEA
4 VISITLOSCABOS.TRAVEL EXCITING 12. SIGHTSEEING 10 Ways to Play 18. GOLF Golfer's Guide to Los Cabos 26. FISHING Set the Hook 32. BEACHES Stunning Shores 36. ADVENTURES Active Pursuits REFINED 44. SPA & WELLNESS Self-Care Haven 48. SHOPPING Treat Yourself 50. REAL ESTATE Welcome Home
Los
CVB VISIT LOS CABOS CONTENTS
Courtesy of
Cabos
thompsonhotels.com/the-cape | +1-844-778-4322 | @thecapehotel THE PLACE TO SEE AND BE SEEN
6 VISITLOSCABOS.TRAVEL EXQUISITE 60. DINING Savor the Flavors 78. NIGHTLIFE Cabo After Dark 82. ART & CULTURE Art Scene 86. ROMANCE Romantic Retreat INSPIRED 92. SIDE TRIPS Beyond Los Cabos 98. CORPORATE RETREATS Business & Pleasure I N S I G H T S 100. ACCOMMODATIONS Alluring Stays 120. USEFUL INFORMATION Tips & Info Courtesy of FITUES; Courtesy of One&Only Resorts; Courtesy of Los Cabos CVB VISIT LOS CABOS CONTENTS
MARIBEL COLLINS SÁNCHEZ Secretary of Tourism and Economics Baja California Sur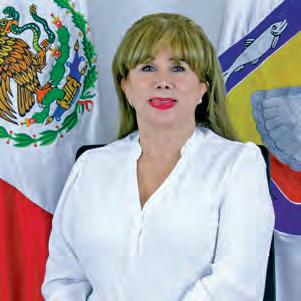 WELCOME TO LOS CABOS
Located at the southern tip of the Baja California peninsula, Los Cabos is one of the world's most diverse tourism destinations. Set against a dramatic desert backdrop and nestled between the Pacific Ocean and Sea of Cortés, our destination is home to award-winning resorts, culinary offerings, championship golf courses, celebrated spas, world-renowned sportfishing tournaments, and state-of-the-art convention facilities.
Los Cabos encompasses the capes of San José del Cabo, Cabo San Lucas, and the East Cape, each with a distinct personality for a very select set of travelers that want to take advantage of the natural beauty of Baja California Sur. Visitors will be able to experience desert, mountain, and water activities that, along with the contrast of the sea and the desert landscapes, will remain in their memories.
Getting to Los Cabos is easier than ever, with the Los Cabos International Airport's (SJD) more than 500 weekly flights, serving more than 40 destinations. Additionally, Los Cabos has been unstoppable, adding several luxury properties to the already-growing inventory of resorts and hotels. With over 89 hotels and resorts, Los Cabos offers more than 18,500 rooms.
Another big draw of the destination is its vibrant culinary offering, attracting numerous distinguished chefs who have come to Los Cabos to share their creativity. Top-ranked chefs such as Richard Sandoval, Enrique Olvera, and Jean-Georges Vongerichten, among many others, have taken our signature Mexican dishes and re-created them into their own by creating a culinary oasis for locals and visitors.
There is really something for everyone — no matter if you're traveling for business or leisure, we are extremely excited to welcome you! We encourage you to fully maximize your time here and visit every corner of the state of Baja California Sur.
Best regards, Maribel Collins Sánchez Secretary of Tourism and Economics, Baja California Sur
LILZI ORCÍ Executive President Los Cabos Hotel Association
We are thrilled to welcome you to our beautiful destination and encourage you to enjoy elevated services and tailormade experiences.
Los Cabos, known as the land of enchantment that encompasses sunny beaches and one of the world's most diverse tourism destinations. Nestled between the Pacific Ocean and Sea of Cortés, our destination is home to more than 80 award-winning resorts and hotels. Whether you're looking for a romantic escape or an adventurous getaway at Land's End, Los Cabos invites you to experience its hospitality through one of its countless offerings.
Los Cabos is experiencing remarkable growth. By 2024, the destination is forecasted to increase its growing inventory of hotels and resorts with the addition of 600 new rooms. Some of the newest luxury properties set to open include St. Regis, Four Seasons, and Park Hyatt.
Los Cabos truly has something for everyone. From cultural and natural experiences to exquisite cuisine, visitors will be amazed by the diversity of activities available in Los Cabos. To name a few, travelers will be able to enjoy the Los Cabos International Film Festival, ATP Los Cabos, and the newly unveiled gastronomic event, District 23400, among many other signature events.
Start planning your dream vacation today by visiting visitloscabos.travel or download our new Los Cabos App.
Best regards, Lilzi Orcí
Executive President, Los Cabos Hotel Association
8 VISITLOSCABOS.TRAVEL
VISIT LOS CABOS WELCOME
ON BEHALF OF THE WE'RE THRILLED TO WELCOME YOU TO LOS CABOS!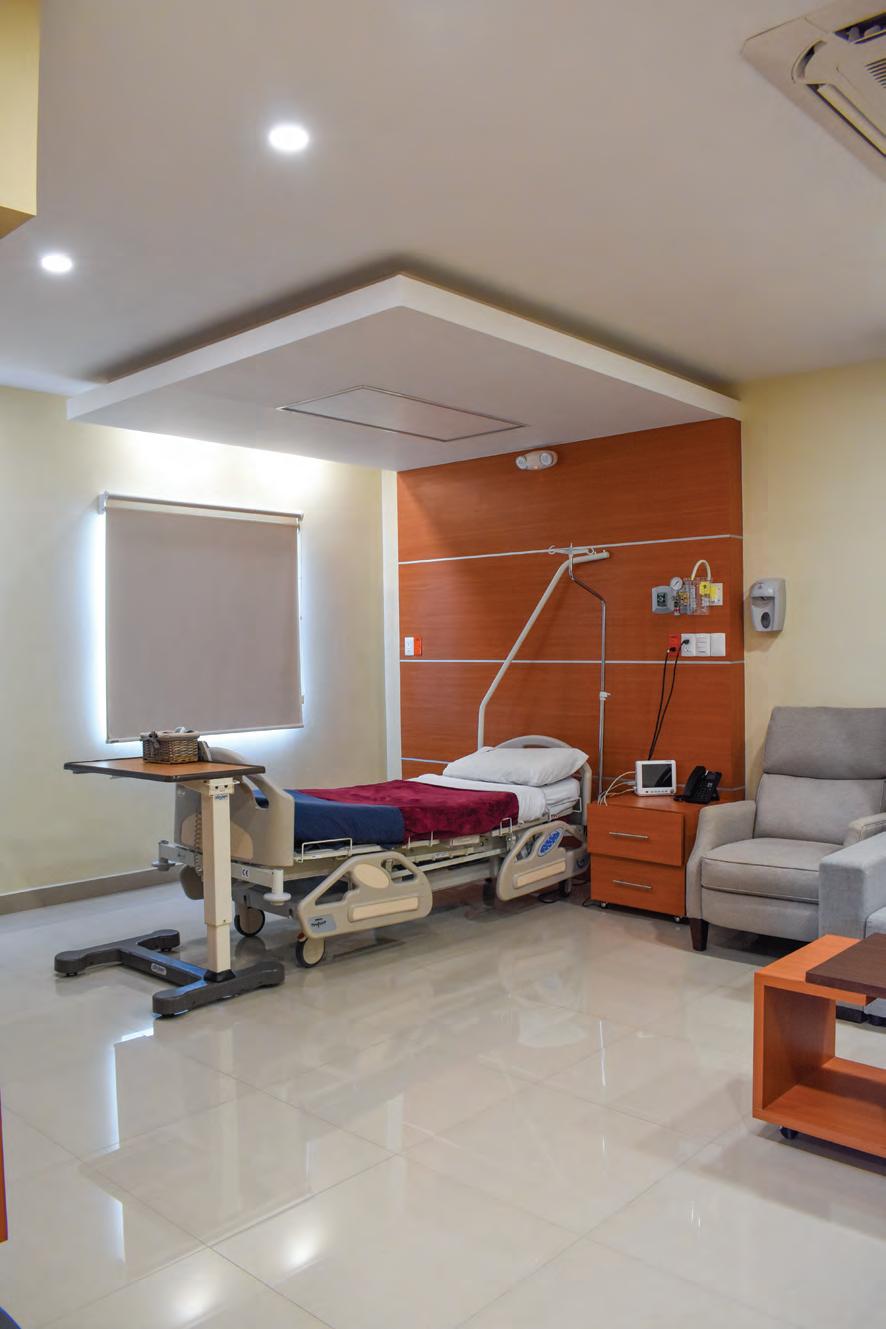 Ocean-desert landscapes as far as the eye could see, perfect temperatures all year round, world-class golf, some of the best sportfishing in the world, miles of spectacular shores, unique adventures for all ages, and farmto-table cuisine… this is just a sampling of what makes Los Cabos a true vacationer's paradise.
My love for Los Cabos began more than two decades ago when I started working on the Visit Los Cabos wonderful friends and connected with locals on a deeper level while learning about the traditions and customs that make this country so special. I hope you take the time to explore and enjoy the sights and experiences that are sure to delight all your senses — from signing up for a cooking class, strolling through historic towns, and chatting with friendly shopkeepers to seeing a whale breaching the surface and golfing while taking in the incomparable vistas.
As you will soon discover, it's no wonder why so many of the hotels in Los Cabos continue to garner awards and accolades worldwide, while restaurants receive the highest honors. Los Cabos also takes great pride in offering thoughtful sustainable and inclusive travel experiences for visitors. No matter your interests, you'll be amazed by the personalized and careful attention to detail. All this blends seamlessly to create memorable moments with loved ones!
Enjoy your time here, and we hope to see you again soon.
Yuyo Amaury Santiago Bonilla President & Publisher
10 VISITLOSCABOS.TRAVEL
LOS CABOS WELCOME
VISIT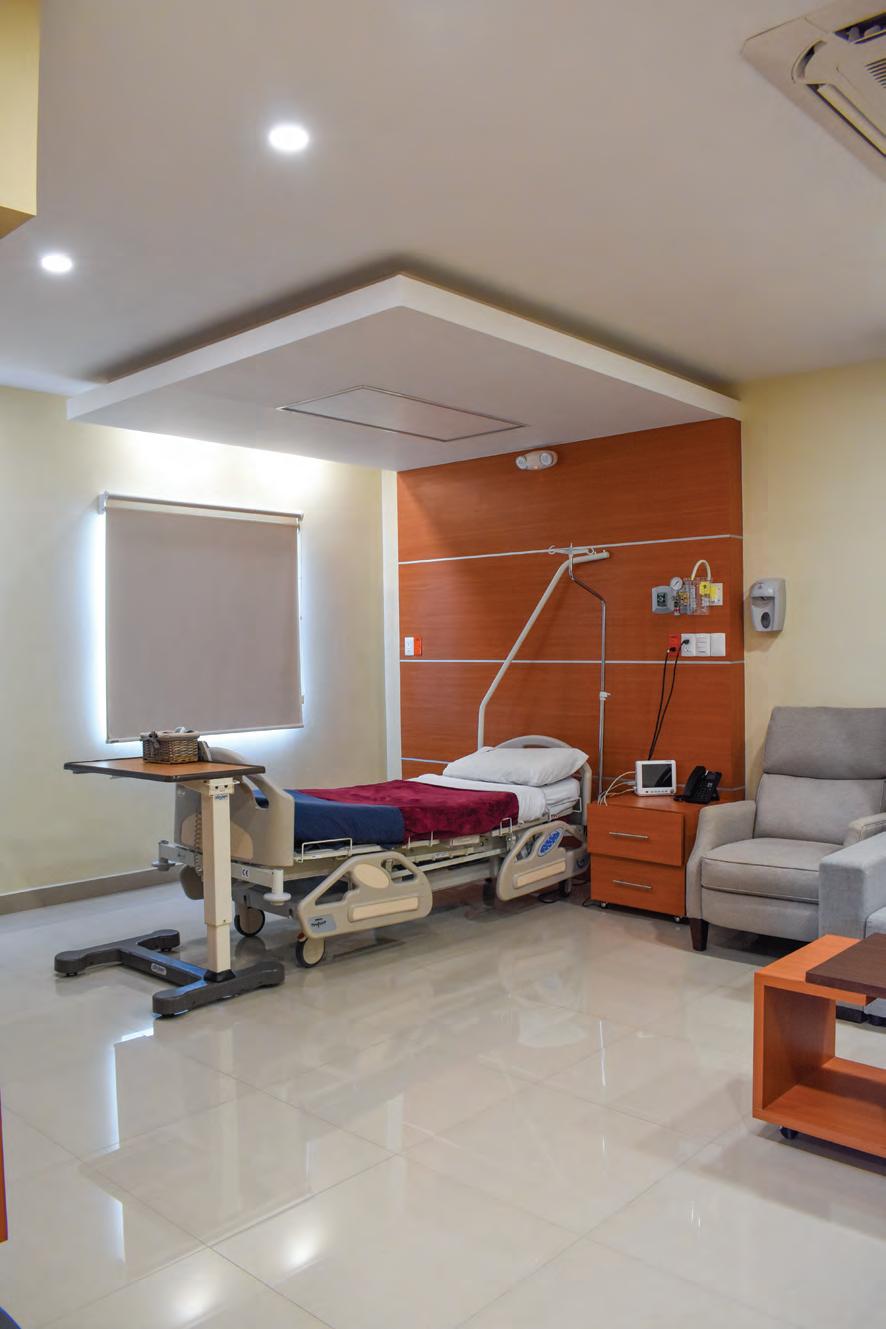 624 143 4911 Hospital AMC www.amchospitals.com Paseo de la Marina #4116 Col. El Médano. Cabo San Lucas, BCS. Exceptional Care SERVICES HOSPITAL for Exceptional People We Have the best specialists, committed to treat patients with kindness, integrity and professionalism. · Emergency · Labs & CAT Scan · Hemodialysis · ICU · Coronary Unit · Trauma Center · Ambulance · COVID 19 Test (PCR and Antigen) · Rx and USG · Doctor´s Home Visit 24/7 · Private Suite