LAKE NORMAN Official Visitors Guide - NORTH CAROLINAHUNTERSVILLECORNELIUSDAVIDSONVisitLakeNorman.org|LakethetoEscape
CAPTURE LAKE NORMAN PHOTO CONTEST WINNERS Discover more contest images in this guide and share your photos with the hashtag #capturelkn for your chance to be featured next year! Julie Elliott (2nd) Gregory Knopp (3rd) David Weber (1st Place) ON THE COVER Strolling through Downtown Davidson BACK COVER Latta Nature Preserve Scan the QR code for the digital version of the O cial Lake Norman Visitors Guide
table of contents 22 ANNUAL EVENTS 24 MAP 26 ACTIVITIESDOG-FRIENDLY 28 RESTAURANTS 36 COFFEE SHOPS & DESSERT SPOTS 38 BEER & WINE 40 PLACES TO WATCH THE SUNSET 42 HOTELS 44 SPECIAL EVENTS SportsEvents Weddings FamilyReunions& Meetings 48 COLLECTIONINSTAGRAM 15 26 04 VISITOR CENTER 05 GIFTS & APPAREL 06 LAKE NORMAN FACTS 07 TIMELINE 08 TRANSPORTATION 09 WEATHER 10 FREE & CHEAP THINGS TO DO 12 THINGS TO DO Arts&Culture FamilyFun GolfCourses&Clubs History&Heritage LakeRentalActivities Nightlife Parks RaceShop ShootingRange Shopping Tours 20 FOR THE YOUNG AT HEART @VisitLakeNorman
WELCOME TO LAKE NORMAN
Nestled on the banks of beautiful Lake Norman are the quaint, charming towns of Cornelius, Davidson and Huntersville that offer a wide array of leisure amenities including outdoor adventure, art, history and shopping. From Lake Norman, you can enjoy the ease of traveling anywhere in the state, with Charlotte just 20 miles south while the mountains and coast are a short drive away. Whatever your desire, find it in Lake Norman.
Photo by Taylor Christian Ramsey Creek Park Davidson College Birkdale Village
With over 20 amazing ambassadors eager to act as your own personal area information guide, our visitor center is the one stop shop for all things Lake Norman along with area and business information. Proudly serving Cornelius, Davidson and Huntersville for 20 years VISITOR CENTER Visit Lake Norman 19900 West Catawba Ave, Suite 102 Cornelius, NC 28031 VISITOR CENTER i 4 VISIT LAKE NORMAN
visitlakenorman.org 5 &OrnamentsLicenseBooksMagnetsJewelrySunglassesShotWineMugsPostcardsStickersKeychainsHatsSweatshirtsHoodiesShirtsglassesglassesPlatesMore Shop at our visitor center or browse our online store: visitlakenorman.square.site GIFTS &APPAREL Items shown: Crewneck, local handmade jewelry, ornaments, wine thermos, UV long sleeve, hats
6 VISIT LAKE NORMAN LAKE NORMAN quick facts • 520 miles of shoreline and 34 miles long • Mecklenburg, Iredell, Lincoln, and Catawba counties surround Lake Norman • Maximum depth of 130 feet • The lake is named after Norman Atwater Cocke, the former president of Duke Power, now Duke Energy Ramsey Creek Park
Founded on land given by William Lee Davidson II who fell against the British during the Battle of Cowan's Ford in 1781. The College and the town it gave rise to, were named in his father's honor 1873 Huntersville is incorporated Originally named Craighead, the town changes its name to Huntersville to honor a major landowner and cotton farmer named Robert Boston Hunter 1891
Davidson College is established
Splash into the past of North Carolina's Inland Sea
visitlakenorman.org 7
The town of Davidson College changes its name to Davidson 1893 Cornelius is founded Named after Joseph Benjamin Cornelius, who funded the construction of a cotton mill in the area 1905 Cornelius is incorporated 2018 Frankie's of Charlotte opens its largest family entertainment facility in Huntersville 2016 Ramsey Creek Park opens Mecklenburg County's first public swimming beach 2013 Lake Norman celebrates 50 years 1959
Ground breaks on the project to begin building the dam 1963 LAKE NORMAN IS CREATED Cowans Ford Dam is completed creating the largest man-made body of fresh water in NC 2021 QUEST is completed Latta Nature Center and The Raptor Center elevate their 30+ year partnership and open Quest, a one-stop-shop for environmental education, outdoor recreation and raptors
1837
TIMELINE
Go the Distance Time Chart of Nearby Cities (from VLN) Charlotte..................20 min Asheville.................2 hours Raleigh...........2 hrs 30 min Wilmington.....3 hrs 30 min Atlanta....................4 hours8 VISIT LAKE NORMAN
Ranked among the world's top 5 busiest airports with nonstop service to 187 destinations. RegionalConcord-PadgettAirport 9000 Aviation Blvd. NW Concord, NC 28027 (704) concordairportnc.com920-5900 BY CAR The Lake Norman area is accessible by I-77. There are several car rental companies and transportation services throughout our towns. Go to about/get-around/visitlakenorman.org/ to view our Uberlistings.and Lyft are also available to book. LOCAL TRANSIT Charlotte Area Transit System (CATS) (704) 336-RIDE (7433) charlottenc.gov Free shuttle service will operate on certain dates from the Cornelius Park and Ride to Ramsey Creek Park and runs every 15 minutes. E-Bike Adventure (980) electricbikeadventure.com395-1394 Rent electric bikes or kayaks Pedego Electric Bikes (704) pedegoelectricbikes.com997-5051 Spirited Cyclist Bike Shop (704) spiritedcyclist.com948-9300 Bike rentals in Davidson and Huntersville TRANSPORTATION
PLANE Charlotte InternationalDouglasAirport (CLT) 5501 Josh Birmingham Pkwy. Charlotte, NC 28208 (704)
BY cltairport.com359-4013
From sunny summers to white winters, Lake Norman is a beautiful destination to visit year-round with four distinct seasons visitlakenorman.org 9 WEATHER packing guide SPRING HIGH: Upper 70s / LOW: Upper 50s What to pack: Light jacket, t-shirts, dresses, capris or leggings (March - June) HIGH: Upper 80s to 90s / LOW: Lower to mid 60s What to pack: Tank tops, dresses, skirts, shorts, and sunscreen SUMMER (June - September) HIGH: Upper 60s to low 70s / LOW: Upper 30s to 40s What to pack: Light jacket, sweaters, and long pants or leggings FALL (September - December) HIGH: Upper 40s / LOW: Lower to mid 20s What to pack: Winter coat, gloves, scarves, hats, sweaters, and jeans or heavy leggings WINTER (December - March)@on_camber_creative@dena_tompkinsSam@imlittlebearVargas
10 VISIT LAKE NORMAN Downtown Davidson free & cheap things to do It's not how much money is spent, but the time spent with loved ones. If you're on a budget, here's a list of activities to keep you entertained!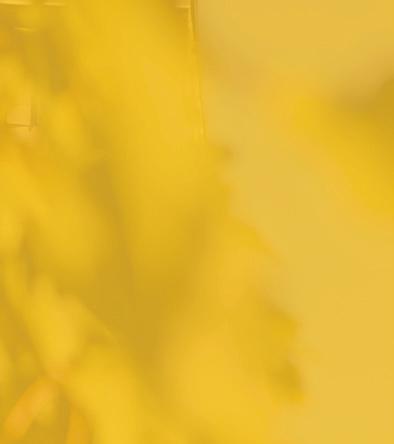 12. visit historical sites
Check out the preserved historic sites including the oldest standing store in NC, the Hugh Torance House & Store. Jetton Park Davidson College Sculpture Garden
7. Go fishing at Ramsey Creek Park Float with the fish at the swimming beach or catch them off the pier.
1. Have a picnic at Jetton Park Hike, bike, lay out at the sunning beach or play tennis.
6. Find local goods at the Farmers Markets Grab some organic vegetables, munch on some baked goods, or treat yourself with a freshly-made bouquet.
3. Practice your BUMP, SET, spike at Blythe Landing Play sand volleyball, roam through the trails and have lunch lakeside at a picnic table.
4. Admire the Davidson College Sculpture Garden Wander around campus and you'll stumble upon beautiful works of art.
5. Explore Latta Nature Preserve Hike the trails, walk through Carolina Raptor Center, borrow fishing poles from Quest, or rent a canoe.
visitlakenorman.org 11
8. Oak Street Mill Browse through the eclectic variety of shops including antiques, home decor, the Cain Center of the Arts and more. And don't forget to check their Facebook for upcoming events.
9. stroll through downtown davidson Explore the cutest town you ever did see lined with local eateries and boutique shops.
2. Experience Birkdale Village Eat, shop and take in nature at the area's most popular open-air shopping center.
10. Sink pockets at Irish Cue Grab a drink, watch sports and play pool.
11. enjoy food & live music at Boatyard Lake norman End the night with loaded nachos, live music, and good company.
12 VISIT LAKE NORMAN attractions & entertainment Lake Norman THINGS TO DO
Garden
Carolina Raptor Center
Row Gallery
Cain Center for the Arts
Davidson College
N
Davidson 209 Delburg St. (704) players.orgdavidsoncommunity892-7953
Community Players
visitlakenorman.org 13
DAVIDSON Belk 315 Main St. (704) galleries.orgdavidsoncollegeart894-2519 Sculpture 100 N Main St. (704) galleries.orgdavidsoncollegeart894-2519
Visual Arts Center
CORNELIUS Brick 19725 Oak St. #9 (704) brickrowcornelius.com665-7409 19725 Oak St. (704) cainarts.org896-8823
HUNTERSVILLE Foster's Frame Design & Gallery 102 N Old Statesville Rd. (704) gallery.comfostersframeandart948-1750 CORNELIUS Lake Norman Mini Golf 18639 Statesville Rd. (704) lknminigolf.com892-9800 Northern RecreationRegionalCenter 18121 Old Statesville Rd. (980) 314-6772 Urban Air Trampoline and Adventure Park 17001 Kenton Pl. (704) urbanairtramplinepark.com800-4699 DAVIDSON AR Workshop 120-A S Village Ln. (704) arworkshop.com/davidson765-3632 ARTS & CULTURE Escape 109 109 N Main St. (704) escape109.com975-3647 Our Town Cinemas 227 Griffith St. (704) ourtowncinemas.com237-3226 HUNTERSVILLE Carolina Raptor Center 6000 Sample Rd. (704) carolinaraptorcenter.org875-6521 Discovery Place Kids 105 Gilead Rd. (704) kids.discoveryplace.org372-6261 Frankie's of Charlotte 10621 Bryton Corporate Center Dr. (704) frankies.com/charlotte875-7888 Quest at Latta Nature Preserve 6345 Sample Rd. (704) thisisquest.org875-6521 FAMILY FUN
Ste 132
14 VISIT LAKE NORMAN Regal Cinemas 16950 regmovies.com(844)CommonsBirkdalePkwy.462-7342 Spare Time Huntersville 16317 Statesville Rd. (704) sparetimeentertainment.com892-7177 CORNELIUS Peninsula Club 19101 Peninsula Club Dr. (704) thepeninsulaclub.com896-7080 Private GOLF COURSES & CLUBS Skybrook Golf Club 14720 Northgreen Dr. (704) skybrookgolf.com948-6611 Public CORNELIUS Cornelius Heritage Hall & Veteran's Monument 21445 Catawba Ave. (704) 892-6031 For more historic locations in Cornelius: Cornelius PreservationHistoricCommission 21445 Catawba Ave. (704) cornelius.org/hpc892-6031 DAVIDSON Ada Jenkins Center 212 Gamble St. (704) adajenkins.org896-0471 Beaver HistoricDamHouse 19600 beaverdamdavidson.com(704)ConcordDavidson-Rd.417-5884 Peninsula Yacht Club 18501 Harbor Light Blvd. (704) peninsulayacht.com892-9858 Private DAVIDSON River Run Country Club 19125 River Falls Dr. (704) riverruncc.com892-4633 Private HUNTERSVILLE Birkdale Golf Club 16500 birkdale.com(704)CommonsBirkdalePkwy.895-8038 Public NorthStone Country Club 15801 NorthStone Dr. (704) northstoneclub.com948-4286 Private HISTORY HERITAGE& Quest THINGS TO DO Discovery Place Kids
visitlakenorman.org
For more historic locations in Huntersville: CommissionHistoricCharlotte-MecklenburgLandmarks 2100 Randolph Rd. landmarkscommission.org(704)Charlotte376-9115
Captain included Icy Wakes Surf Shop 20601 Torrence Chapel (704)Rd. icywakessurfshop.com895-7873
Wakeboards, surf boards, life jackets & wakefoils Safe Harbor Kings Point 18020 Kings Point Dr. (704) shmarinas.com892-3223
HUNTERSVILLE Hugh Torance House and Store 8231 Gilead Rd. (704) store.comhughtorancehouseand875-3271
For more historic locations in Davidson: Davidson Historical Society P.O. Box 144, Davidson (704) orgdavidsonhistoricalsociety.892-6022
LAKEACTIVITIESRENTAL Carolina Grace
Sweetwater Farms 14412 Beatties Ford Rd. (980) sweetwaterfarmsnc.org253-1446
Rural Hill 4431 Neck Rd. (704) ruralhill.com875-3113
THINGS TO DO CORNELIUS Carolina Boat Rentals 19357 H.M. Junker Dr. (704) carolinaboatrentals.net614-2118
Yacht Cornelius Pontoon Rentals 15901 NC 73 HY (516) rentals.comcorneliuspontoon426-6036
Captain/tour guide available if needed
Captain included
15
Pontoon & ski boats Sailing Lake Norman 17505 W Catawba Ave. (704) sailinglakenorman.com301-1062
Davidson College 405 N Main St. (704) davidson.edu894-2000 Davidson Cotton Mill 209 Delburg St. (704) mentcenter/view/5529ci.davidson.nc.us/docu895-1011
Pontoon & jet skis Carolina Flyboard Inc. (704) 898-1947 carolinaflyboard.com Flyboards & jet skis Carolina Grace 18020 Kings Point Dr. (704) norman.comcarolinagracelake451-7433
Party Pontoon (336) partypontoon.com406-6294
For an informative boating directory, check out Best Kept Boating SecretsNormanLake boatingsecrets.net 16 VISIT LAKE NORMAN Long Island Paddle Sports 7774 Hudson Chapel Rd. longislandpaddlesports.com(828)Catawba241-9809 Paddle board, kayaks & canoes Queen's Landing 1459 River Hwy. queenslanding.com(704)Mooresville663-2628 Sightseeing & dinner cruises Ride LKN Wake & Surf School 114 Bowfin Cir. ridelkn.com(704)Mooresville775-3775 Wakeboarding, wakesurfing & foiling lessons PARKS CORNELIUS Bin 110 19712 One Norman Blvd. (980) msoldwinenewspirits.com689-5081 BoatYard LKN 18418 Statesville Rd. (704) boatyardlkn.com997-6069 The Comedy Zone 17044 Kenton Dr. (704) lkncomedyzone.com895-1782 Irish Cue 19507 W Catawba Ave. (704) facebook.com/irishcue892-6904 HUNTERSVILLE Cajun Carolina Adventures (980) cajuncarolinaadventures.com705-1555 Pontoons Latta Nature Preserve 6211 Sample Rd. (980) 314-1129 Kayak tours Mountain Island Lake Paddle Drop-off & pickup service (704) 929-7930 Paddle boards & kayaks Weekends only NEARBY 77 Watersports 571 Stutts 77watersports.com(704)MooresvilleRd.743-8975 Tritoons, jet skis, tubes & water skis NIGHTLIFE THINGS TO DO Ride LKN
CORNELIUS Bailey Road Park 11536 Bailey Rd. Disc golf, multi-purpose fields Jetton Park 19000 Jetton Rd. Sunning beach, tennis, playground Legion Park 21214 Legion St. Baseball/softball, playground Ramsey Creek Park 18441 Nantz Rd. Swim beach, playground, fishing pier, dog park Robbins Park 17738 W Catawba Ave. Fishing pond, playground Smithville Park 19710 S Ferry St. Baseball/softball, playground, splash pad Torrence Chapel Park 21309 ChapelTorrenceRd. Baseball/softball, tennis, playground AthleticWestmorelandComplex 8430 Westmoreland Rd. Baseball/softball, playground Saeed's Bar and Grill 20832 Catawba Ave. (704) saeedsbargrill.com896-3633
DAVIDSON Ada Jenkins Athletic Field 212 Gamble St. Fisher Farm Park 21215 Shearer Rd. Lake Davidson Nature Preserve 750 Jetton St. Kayak launch McEver Fields 626 South St. Parham Gateway Park 414 Davidson Gateway Dr. Playground, exercise stations Plum Creek Park 18928 Bartlette Creek Dr. Tennis, pickleball, basketball Preserve Dog Park 330 O'Henry Ave.
Roosevelt Wilson Park 420 Griffith St. Playground Southeast Greenway South St. to Davidson Concord Rd. Village Green Corner of 115 and Concord Rd. HUNTERSVILLE Abernathy Park 207 Glendale Dr. Ballfield, basketball, playground Blythe Landing 15901 NC Hwy 73 Waterfront, sand volleyball, playground, boat launch Bradford Park 17005 ConcordDavidson-Rd. Soccer, disc golf, amphitheater
THINGS TO DO PARKS
Thigs Cocktail Bar
visitlakenorman.org 17
Thigs Cocktail Bar 21234 Catawba Ave. (980) thigslkn.com689-4234
Richard MemorialBarryPark 13707 Beatties Ford Rd. Soccer, playground Rosedale Nature Park 9519 MeadowRosewoodLn.
SHOOTINGSHOPPINGSHOPRANGE
Greenway Park Corner of Greenway and Dallas Dr. Playground Hambright Park 11968 Hambright Rd. Holbrook Park 100 Sherwood Dr. Tennis, playground Huntersville Athletic Park 11720 Verhoeff Dr. Latta Nature Preserve 6211 Sample Rd. Fishing dock, kayak/canoe launch, sand volleyball McDowell Creek Greenway 8925 Townley Rd. North Mecklenburg Park 16131 Old Statesville Rd. Baseball/softball, basketball, tennis, soccer, playground, mountain bike trail
HUNTERSVILLE Joe Gibbs Racing 13415 Reese Blvd W. (704) joegibbsracing.com944-5000
Latta Nature Preserve
RACE
THINGS TO DO
Dog park, playground, outdoor fitness stations Veterans Park 201 ConcordHuntersville-Rd. Amphitheater Waymer Park 14200 Holbrooks Rd. Baseball/softball, basketball, playground NEARBY Lake Norman State Park 759 State Park Rd. Troutman Swim beach, mountain bike trails Mountain Creek Park 6554 Little Mountain Rd. Sherrills Ford Pickleball, dog park, fishing pier, mountain bike trails
CORNELIUS The Range at Lake Norman 10913 Bailey Rd. (704) norman.comtherangeatlake895-3155
CORNELIUS Downtown Cornelius 21325 Catawba Ave. cornelius.org Jetton Village 19809 N Cove shopjettonvillage.comRd. Kenton Place 17105 Kenton Dr. Magnolia Estates Plaza 8231 Magnolia Estates Dr. Oak Street Mill 19725 Oak oakstreetmillantiques.comSt. Shops at the Fresh Market 20601 ChapelTorrenceRd. Shops on the Green Corner of Torrence Chapel Rd & Knox Rd.
18 VISIT LAKE NORMAN
HUNTERSVILLE Birkdale Village 8712 Lindholm Dr. (704) birkdalevillage.net895-8744
Bradford Market 15915 Davidson-Concord Rd. (704) thebradfordmarket.com807-6352
Old Store Produce 14720 Brown Mill Rd. (704)
Village 9826 Gilead Rd. Brew Ha-Ha Tour Various Locations
Rosedale Shopping Center 9911 Rose Commons Dr. Shoppes at Birkdale Crossing 9525 Birkdale Crossing Dr. Oak Street Mill Antiques Davidson Farmers MarketTHINGSTOURSTODO
visitlakenorman.org 19
DAVIDSON Davidson Commons 536 Jetton St. Davidson Farmer's Market 120 S Main St. (980) davidsonfarmersmarket.org253-1864
Downtown Huntersville 101 S Old Statesville Rd. huntersville.org Huntersville Grower's Market 200 Gilead Rd. (704) huntersville.org766-2220 Northcross Shopping Center 9751 Sam Furr shopnorthcross.comRd.
Torrence (704) brew-ha-ha-tours/charlottespecialevents.com/765-5104 oldstore.weebly.com992-6106
Davidson Harbor Landing 100 N Harbor Pl. Downtown Davidson 101 N Main exploredavidsonnc.comSt. South Main Square 442 S Main southmainsquare.comSt.
Birkdale Landing 16639 birkdalelanding.comCommonsBirkdalePkwy.
20 VISIT LAKE NORMAN Lake Norman Mini Golf FOR THE YOUNG at heart
No matter how old you are, Lake Norman offers a variety of things to do for the young and young at heart.
Slip into a real-life adventure game at Escape 109 that challenges you to solve puzzles and find clues to escape a themed room within 60 minutes.
They believe play has the power to transfrom something as simple as water into a world full of new discoveries. From building castles to fixing race cars, there is plenty for you and your child to Checkexplore.out the Northern Regional Recreation Center for fun all year round! Featuring pools, multi-purpose courts, a gym and more, there is something for the whole family to enjoy.
Urban Air Adventure Park will have you jumping with joy! Lake Norman's canbasketballbumpergame,course,atrampolineexclusiveparkincludesropeandobstacleavirtualrealityclimbingwalls,carsandgoalssoyouscoreaslamdunk!
visitlakenorman.org 21
Spark some creativity at Discovery Kids-HuntersvillePlace
The Bucket List
Roll over to Spare Time Huntersville to play and eat with the family. They offer bowling, a restaurant, bar & lounge area, laser tag, and a game zone featuring over 50 state of the art games. Learn how to shred the waves with Ride LKN, a premier watersports company that provides wakeboarding and wake surfing lessons. Beginners of all ages are encouraged! Take a walk on the wild side at Carolina Raptor Center, home to over 30 species of birds. From eagles to vultures to owls, see for yourself how the birds interact on a self-guided tour while learning some "fly" facts. Drive over to Lake Norman Mini Golf. This 18-hole golf course also features a laser maze, rock climbing wall, and Saz's Snoballs to cool you down. This place will surely putt a smile on your face! Have an endless day of fun at Frankie's of Charlotte with go-kart tracks, 18-hole mini golf, four full-size outdoor rides, bowling, laser tag, arcade games, a full service restaurant & bar, and much more.
1 2 3 6 9 5 8 4 7
JANUARY New Year's Day First Footin' Hike and 5 Miler, Rural Hill Annual Barefoot Tournament, Lake Norman Marina FEBRUARY Black History Month Celebrations, Various locations MARCH St. Patrick's Day Celebration, Piper's at Galway Hooker Hop into Spring, Bailey Road Park 22 VISIT LAKE NORMAN APRIL Art on the Green, Davidson Village Green Loch Norman Highland Games, Rural Hill 'Tawba Walk Arts & Music Festival, Oak Street Mill MAY Concerts on the Green, Davidson Village Green Asian Festival & Dragon Boat Race, Ramsey Creek Park NC Brewer's & Music Festival, Rural Hill Hello Huntersville Music & Arts Festival, Downtown Huntersville annual events
visitlakenorman.org 23 SEPTEMBER The Amazing Maize Maze, Rural Hill 'Tawba Walk Arts & Music Festival, Oak Street Mill Fall Into Huntersville, Downtown Huntersville OCTOBER The Amazing Maize Maze, Rural Hill Carolina Renaissance Festival, Poplar Tent Road Annual All-American Dog Show, Bailey Road Park Laketoberfest, Bailey Road Park Halloween in Huntersville & Halloween March, Downtown Davidson NOVEMBER Carolina Renaissance Festival, Poplar Tent Road Sheepdog Trials & Dog Festival, Rural Hill Santa Arrival & Tree Lighting, Birkdale Village AmeriCarna LIVE Car Show, Ingersoll Rand Light Up Cornelius, Cornelius Town Hall DECEMBER Christmas in Davidson, Downtown Main Street North Mecklenburg Christmas Parade, Cornelius and Davidson Christmas Flotilla & Lights Parade, Lake Norman A Huntersville Christmas, Downtown Huntersville Huntersville Holiday Half Marathon & 5K, Birkdale Village Lighted Boat Parade, Lake Norman and Peninsula Yacht Club 2nd Friday Street Festival, Oak Street Mill Lake Norman Summer Concert Series, D9 Brewing Company Concerts on the Green, Davidson Village Green Concerts @ the Circles, Circles @ 30 Outdoor Cinema Series, Cornelius Parks Movie in the Park, Veterans Park Symphony Concerts, EnergyExplorium & Bailey Road Park SUMMERTIME FAVORITES
NormanVisitGolfParkShoppingHotelBreweryAttractionClubLake
24 VISIT LAKE NORMAN Lake Norman OLD STORE RURAL HILL Cowans Ford Nature Preserve Cowans Ford Wildlife Preserve Peninsula Club Golf Course McGuire Nuclear Station Cowans Ford Dam Blythe Landing CAROLINAQUESTRAPTOR 73 73 273 273 Richard MemorialBarryPark Buckeye Cove Nature Preserve 16 MAP LEGEND
visitlakenorman.org 25 HUNTERSVILLEDAVIDSONCHARLOTTE DAVIDSON HARBOR LANDINGCOMMONSDAVIDSONSHOPS ON THE GREENSHOPS @ FRESH MARKET SOUTHSQUAREMAINOAKSTREET MILLJETTON VILLAGE KENTON PLACE NORTHCROSS SHOP CTR ROSEDALE SHOP CTR TORRENCE VILLAGE SQUARE HUNTERSVILLE GROWERS MARKET MAGNOLIAESTATES STORE PRODUCE OUR TOWN CINEMAS BELK VISUAL ARTS CENTER RANGE AT LAKE NORMAN D9 BREWING CO. MINI GOLF LAKEJOENORMANGIBBS RACING HUGH HOUSETORANCE & STORE DISCOVERY PLACE KIDS SPARE TIME BOWLING RENAISSANCECAROLINAFESTIVAL VILLAGEDAVIDSONINN MICROTEL INN & SUITES RED ROOF INN & SUITES DAYS CLARIONINNINNCOMFORT INN & SUITES QUALITY INN CANDLEWOODSUITESFOURPOINTS COMFORTSUITES INNHAMPTON & SUITES Huntersville Athletic Park & Rec Center Robbins Park HOMEWOOD SUITES MecklenburgNorthParkClubGolfBirkdale CreekRamseyJettonParkPark BIRKDALE VILLAGE HAMPTON INN DAVIDSON COLLEGE Downtown Huntersville ParkSmithville Bailey Road Park Torrence ChapelAthleticWestmorelandParkComplex McEver Fields Village Green Roosevelt Wilson Park Preserve Dog Park Abernathy Park Hambright Park Holbrook Park NatureDavidsonPreserveParhamPark PRIMAL BREWERY ELEVEN LAKES BREWING Veterans Park Park Huntersville Family Fitness & Aquatics FRANKIE'S OF CHARLOTTE AT LATTA NATURE PRESERVE RAPTOR CENTER 115 115 3 73 73 21 21 21 NORTHERN REGIONAL REC CENTER COUNTRY INN & SUITES RESIDENCE INN SUPER 8 WaymerPark SkybrookGolfClub FisherFarmPark River Run Golf & Country Club BradfordPark CountryNorthStoneClub BEST WESTERN PLUS DCP COMMONSNORTHCROSSSTREETARMOURTHEATRE BIRKDALELANDING 115 115 SPRINGHILL SUITES MY PLACE HOTELS COMFORT SUITES @ BIRKDALE Downtown CorneliusDowntown Davidson WORLDSLOSTBREWING Legion Park ASS CLOWN BREWING CO. HUNTERSVILLECORNELIUS MAP
DOG-FRIENDLY activities
Who says you have to leave your furry friends behind? Our canine companions are part of the family, so we've highlighted a few places they'll feel right at home. LAKE NORMAN
Jetton Park
Lucky Dog Bark & Brew
Birkdale Village is a beautiful pedestrian and dog-friendly shopping center. Dogs are more than welcome here and you'll be able to tell by the various water bowls outside of some of the stores. If your stomach starts to growl, there are many restaurants that allow you to dine with your dog in their outdoor seating areas.
Sitting right on the lake, Jetton Park has 104 acres of land and a 1.5 mile long walking trail. All dogs must be on a leash, but can stroll along on the shaded walking trails. To relax and unwind, rest under the gazebo or go down to the sunning beach to soak in the beautiful sights of Lake Norman.
Birkdale Village
26 VISIT
Swaney Pointe K-9 Park
Yappy Hour Bakery
visitlakenorman.org 27
Restaurants and Breweries
Located inside Ramsey Creek Park, this dog park boasts four acres of fenced-in land with patches of shaded areas, so your furry friend can run as far as their heart desires.
The area's first dog treat truck is at your service! This dog bakery on wheels offers fresh, preservative free treats, cakes, ice cream, and jerky which are also sold at a number of businesses around the Lake Norman area. Check out their Facebook page for more details about their schedule and truck location.
Latta Nature Preserve
There is no shortage of sights for you and your pup to take in at the area's largest nature preserve. Dogs are encouraged to explore here, but must do so on a 6-foot or shorter leash. There are 16 miles of trails to explore where you might see riders on horseback or squirrels and other wildlife. Lucky Dog Bark & Brew
Your dog doesn't have to be 21 or over to enjoy the most dog friendly bar in Lake Norman. It's the area's only indoor/outdoor dog park with a sports bar. Unleash your dogs and let them roam free and socialize while you catch up with friends over a drink. Other amenities include dogbathing salon, doggy daycare and overnight boarding!
There are plenty of dog-friendly patios throughout the Lake Norman area, so you never have to choose between a great meal and spending time with your pup. In Huntersville, you can fulfill your hunger at Café 100 or quench your thirst at Primal Brewery. Ass Clown Brewing or D9 Brewing Company in Cornelius and Kindred in Davidson also offer great food, drinks and dog-friendly spaces. Lake Norman is home to many dogfriendly restaurants, hotels, breweries, and stores. To ensure your fur babies can join you on activities and errands, be sure to call businessses ahead to confirm their store policies. Jetton Park
There are several picnic tables ad running water near the entrance. If your pup is on the smaller side, then they can play with dogs their own size in the area specifically for dogs 20 pounds or smaller.
RESTAURANTS eat good feel good 28 VISIT LAKE NORMAN Link & Pin
North Harbor Club 100-D N Harbor Pl. (704) $$-$$$northharborclub.com896-5559 CORNELIUS 131 MAIN 17830 Statesville Rd. (704) $$-$$$131-main.com896-0131 Al's Bar & Grille 8321 Magnolia Estates Dr. (704) $alsbarandgrillecom.com987-6582 Barrel & Fork 20517 N Main St. (704) $$barrelandfork.com655-7465 Big Bite'z Grill 20430 W Catawba Ave. (704)
Hello, Sailor 20210 Henderson Rd. (704) $$-$$$hellosailornc.com997-5365 Port City Club 18665 Harborside Dr. (704) $$-$$$portcityclub.com765-1565
CORNELIUS
visitlakenorman.org 23
WATERFRONT BoatYard Lake Norman 18418 Statesville Rd. (704) $$boatyardlkn.com997-6069 Carolina Juice Company 20601 Torrence Chapel Rd. Unit $carolinajuicecompany.com(704)5B997-6001 Choplin's 19700 One Norman Blvd. (704) $$choplinsrestaurant.com892-4800 CleanEatz 17111 Kenton Dr. (704) $cleaneatz.com997-8618 Crafty Burg'r n' Tap 17015 Kenton Dr. (704) $craftyburgr.com997-5388 Crafty Burg'r n' Tap 21726 Catawba Ave. (704) $craftyburgr.com897-7320 Fresh Chef Kitchen 20609 Torrence Chapel Rd. (704) $$freshchefkitchen.com896-4999 The Fresh Egg 20601 Torrence Chapel Rd. (980) $$the-fresh-egg.business.site689-2006 H2 Public House 19906 N Cove Rd. (980) 231-5936 $$ The Harp & Crown 19930 W Catawba Ave. (704) $$theharpandcrown.com892-9641 AMERICAN Hello, Sailor visitlakenorman.org RESTAURANTS
DAVIDSON $bigbitez.com895-7728
30 VISIT LAKE NORMAN
Vitality Bowls 19722 One Norman Blvd. (704) $$vitalitybowls.com897-2202 The Waterman Fish Bar 9615 Bailey Rd. (704) $$-$$$watermanclt.com/lkn237-3247
RESTAURANTS
The Crazy Pig 402 S Main St. (704) $$thecrazypigbbq.com997-2320
Kat's Seafood Kitchen 19708 W Catawba Ave. (704) $$katsseafoodkitchenfacebook.com/997-5688
The Egg at Davidson 231 Griffith St. (704) $theeggrestaurants.com987-1885 Milkbread
Milkbread 624 Jetton Rd. #110 (704) $milkbread.com702-6020
Davidson Ice House 416 S Main St. (704) $-$$davidsonicehouse.com895-5555
Jack's Corner Tap 8301 Magnolia Estates Dr. (704) $$jackscornertaplkn.com892-4433
Famous Toastery 101 N Main St. (704) $$famoustoastery.com655-2778
Piper's at Galway Hooker 17044 Kenton Dr. (704) $$pipersnc.com895-1782 Tenders Fresh Food 18341 Statesville Rd. (704) $tendersfreshfood.com895-6017
Peninsula Prime Seafood & Steakhouse 19918 N Cove Rd. (704) $$-$$$peninsulaprimelkn.com655-2727
Nektar Juice Bar 19116 W Catawba Ave. (980) $$nektarjuicebar.com231-5173
The Pickled Peach 202 S Main St. (704) $$thepickledpeach.com765-2190 Restaurant X 408 S Main St. (704) $$restaurantxbistro.com892-9369
DAVIDSON Brickhouse Tavern 209 Delburg St. (704) $$brickhousetavern.com987-2022
Flatiron Kitchen & Taphouse 215 S Main St. (704) 237-3246 flatirononmain.com $$-$$$ Kindred Restaurant 131 N Main St. (980) $$-$$$kindreddavidson.com231-5000
visitlakenorman.org 31
Smokey J's BBQ 1827 Shearers Rd. (704) $$eatsmokeyjsbbq.com997-8002
HUNTERSVILLE
Dressler's Restaurant 8630-1A Lindholm Dr. (704) $$$dresslersrestaurant.com987-1779 Duckworth's Grill & Taphouse 16609 Statesville Rd. (704) $$duckworths.com237-4387
Firebirds Wood Fired Grill 16641 CommonsBirkdalePkwy. huntersville.firebirds (980) $$$restaurants.com399-6999
Harvey's Huntersville 13812 Cinnabar Pl. (704) $$harveyslkn.com947-5080 RestaurantKillington's & Pub 10010 Rose Commons Dr. (704) $$killingtons.com948-3770 Lancaster's BBQ 9230 Beatties Ford Rd. (704) $$lancastersbbq.com394-1464 Link & Pin 9723 Sam Furr Rd. (704) $$-$$$linkandpin.com997-6047 The Lost Cajun 9709-A Sam Furr Rd. (980) $$thelostcajun.com689-2924 Melting Pot 16625 Statesville Rd. (704) $$$meltingpot.com987-2201
Bagel Bin & Deli 9815-I Sam Furr Rd. (704) 895-1455 $ Brown Bag Seafood Co. 16915 $$brownbagseafood.comCommonsBirkdalePkwy.
City Barbeque 15425 Hodges Cir. (704) $$citybbq.com274-1069
The Soda Shop 104 S Main St. (704) $davidsonsodashop.com896-7743
Famous Toastery 12715 Conner Dr. (704) $$famoustoastery.com425-6485
The Egg Cafe 9525 Birkdale Crossing Dr. (980) $theeggrestaurants.com689-2538
First Watch 16641 Birkdale Commons Pkwy. Ste B250 (704) 727-4108 firstwatch.com $$ Fox & Hound 8711 Lindholm Dr. (704) $$foxandhound.com895-4504 Green Brothers Juice & Smoothie Co. 16815 Cranlyn $greenbrothersjuice.comDr.
The Pickled Peach RESTAURANTS Green Brothers
Arnie's Tavern 16500 $-$$birkdale.com/arnies-tavern(704)CommonsBirkdalePkwy.895-8058
Shake Shack 16633 $$shakeshack.com(704)CommonsBirkdalePkwy.396-8100 CORNELIUS Cool Fish 21726 Catawba Ave. Ste B-2 (704) 765-1765 coolfishlkn.com $$ Daniel San 20822 N Main St. (704) $$danielsancornelius.com997-9338 Fusion Bowl 19905 W Catawba Ave. (704) 997-5998 $$ Huang's China Bistro 19826 N Cove Rd. Ste C (704) $huangbistro.com987-2299 New York RestaurantChinese 20121 N Main St. (704) 896-6576 $-$$ Osaka Japanese & Chinese Restaurant 17115 Kenton Dr. (704) $$osakacornelius.com987-8980 Pho Nam 18059 W Catawba Ave. (704) $phonamvietnamese.com892-9133
Metro Diner 14211 Reese Blvd. (704) $$metrodiner.com912-1566 Midwood 16710 $$midwoodsmokehouse.com(980)CommonsBirkdalePkwy.689-2990
Smokehouse
Shake Shack
The Original New York Bagels 9810 Gilead Rd. (704) $bagels.comtheoriginalnewyork948-7668
ASIAN RESTAURANTS
Pinky's Westside Grill 9818 Gilead Rd. (704) $$eatatpinkys.com727-0142 Red Rocks Café 8712 Lindholm Dr. (704) $$-$$$redrockscafe.com892-9999 Saladworks 9911 Rose Commons Dr. (704) $comrestaurants.saladworks.992-9006
32 VISIT LAKE NORMAN
visitlakenorman.org 33
Kabuto Japanese Steak House and Sushi Bar 16516 Northcross Dr. (704) $$-$$$kabutolakenorman.com655-0077
eeZ Fusion & Sushi 16925 $$-$$$eezfusion.com(704)CommonsBirkdalePkwy.892-4242
Sabi Asian Bistro 130 Harbour Place Dr. (704) $$ilovesabi.com895-5707
Thai House 19700 One Norman Blvd. (704) $$thaihouse.us.com997-5919
Fusion 108 10010 Rose Commons Dr. (704) $$fusion108.com992-0808 House of Taipei 16500 Northcross Dr. (704) $$houseoftaipei.com987-7997 Jin Jin 14231 Market Square Dr. (704) $jinjinchinese.com875-0027
RESTAURANTS
DAVIDSON Masala Mastee 107 N Main St. #101 (704) $$masalamastee.com897-2211
HUNTERSVILLE Coral Sushi 9525 $$coralsushi.com(704)CrossingsBirkdaleDr.895-6880
Sangam Indian Cuisine 20910 Torrence Chapel Rd. (704) $$sangamindia.com655-9600
Kung Foo Noodle 8625C Lindholm Dr. (704) $$kungfoonoodle.com997-8132 Ming Garden 16610 W Catawba Ave. (704) $$myminggarden.com896-2226 Pho Ginseng 12905 Rosedale Hill Ave. (704) $$phoginseng.com992-2227 Sushi Star 9905 Rose Commons Dr. (704) 948-7877 $ Thai Emerald 10110 $$thethaiemerald.com(704)CenterNorthcrossCt.896-7484
eeZ Fusion and Sushi
Dragon Express 9815 Sam Furr Rd. (704) $dragonexpress-nc.com655-8999
Yoshi's Grill 9826 Gilead Rd. (704) $-$$yoshisnc.com947-5233
Pho NC 19420 Jetton Rd. #104 (704) $phonccafe.com997-5299
Mama's Pizza Express 19741 S Main St. (704) $mamaspizzaexpress.com892-3305
Inizio Pizza Napoletana 16627 Birkdale Commons Pkwy. Suite E1 (980) $$iniziopizza.com296-3131 Mama Mia Too 101 Maxwell Ave. (704) $$mamamiatoo.com875-0575
Ferrucci's Old Tyme Italian Market 20910 Torrence Chapel Rd. (704) $$ferruccis.com896-3190
Mama's Pizza Express 14132 Statesville Rd. Ste A (704) $mamaspizzaexpress.com947-3223
Mandolino's Artisan Pizza 208 S Main St. (980) $$mandolinospizza.com231-5615
RESTAURANTSFRENCH
CORNELIUS Brooklyn South Pizzeria 19400 Jetton Rd. (704) $$brooklynsouthpizzeria.com896-2928
Il Bosco Ristorante & Bar 127 Depot St. (704) $$-$$$ilboscoristorante.com987-1388
Inizio Pizza Napoletana
Maola's Pizzeria 20129-G N Main St. (704) $$maolaspizza.com896-1606
DAVIDSON Davidson Pizza Company 300 Mock Rd. (704) $$davidsonpizza.com237-4019
ITALIAN
Prosciutto's Pizzeria & Pub 20920 $$prosciuttos.com(704)ChapelTorrenceRd.439-4444
Rocky's Pizza 10310 Wilmington St. (704) $$rockyspizzaclt.com727-5080
$$tearoom.comfrenchmarketcafeand641-2201
CORNELIUS French Market Cafe & Gourmet Shop 20920 Torrence Chapel Rd. # (704)B1
HUNTERSVILLE Antico Italian Restaruant 9719 Sam Furr Rd. (704) $$anticoitalianrestaurant.com892-5322 Hawthorne's NY Pizza 14205 Reese Blvd. (704) $$hawthornespizza.com992-1661
34 VISIT LAKE NORMAN
Ave
RestaurantMexican 19501 W
$$zapatasrestaurant.com987-8890 DAVIDSON Carrburritos 445 S Main St. (704)
Mestizo 121 N Main St. (704) $$mexican.commestizocontemporary997-5933 HUNTERSVILLE Azucar Cuban Restaurant 15906 Old Statesville Rd. (704) $$-$$$azucarcubanrestaurantnc.com992-9480 Las Meras Tortas 14601 Statesville Rd. (704) $tortas/facebook.com/lasmeras727-0928 La Unica 16203 Northcross Dr. (704) $$launicahuntersville.com895-5378 Que Onda Cantina 13016 Eastfield Rd. (704) $$queondatacos.com947-8900 Sabor Latin Street Grill 14230 Reese Blvd. (704) $saborcharlotte.com727-0018 Taxco Mexican Grill 9719 Sam Furr Rd. (704) $-$$taxcomexicangrill.com655-0566 Verde Mexican & Latin Fusion 9818 Gilead Rd. (704) $$-$$$verdelatin.com274-9192 Viva Chicken 9121 Sam Furr Rd. (704) $$vivachicken.com896-7350 LATINO AzucarCarrburritos RESTAURANTS
Sauza's Catawba (704) $$sauzasofcornelius.com997-6113 Catawba Ave. (704) $carrburritos.com237-3040
visitlakenorman.org 35 Slice House Pizza 101 S Old Statesville Rd. (704) $$slicehousepizza.com274-9264 Taste of Buffalo Pizzeria 9610 Sherrill Estates Rd. (704) 439-0546 tasteofbuffalopizzeria.com $$ Uncle Maddio's Pizza 10109 Northcross Center Ct. (704) $-$$unclemaddios.com997-8524 CORNELIUS El Toro 20930 Torrence Chapel Rd. (704) $eltorogrill.us997-2534 Juan Loco 8301-3 Magnolia Estates Dr. (704) $juanloco.com997-5560 Osito's Taco & Tortas 20700 N Main St. (704) $ositostacostortas.com997-5773
Zapata's Restaurant 19905 W
COFFEE SHOPS & DESSERT SPOTS start the day with coffee & end it with a sweet treat Summit Coffee HUNTERSVILLE Defined Coffee 8519 Gilead Rd. (704) 266-0708 definedcoffee.com Main Street Coffee & Coworking 104 Main St. (704) 992-9492 mainstreetcoffee.co Summit Coffee 16639 Birkdale Commons Pkwy, Ste C-300 (704) 997-6071 summitcoffee.com Waterbean Coffee 9705 Sam Furr Rd. Ste A (704) 479-8888 waterbean.coffee DAVIDSON 77 Grounds Coffee 605 Jetton St. Ste B (704) 230-0934 77groundscoffee.com Good Drip Coffee 108 S Main St. Ste A (828) 838-5705 gooddripcoffee.com Summit Coffee 128 S Main St. (704) 895-9090 summitcoffee.com Summit Coffee Outpost 120 Patterson Ct Cir. (704) 895-9090 summitcoffee.com 36 VISIT LAKE NORMAN COFFEE CORNELIUS The Bean Market 20052 Zion Ave. (704) comthebeanmarketatbarley.832-9907 Public Grounds Coffee 21314 Catawba Ave. (980) publicgroundsnc.com288-4418 Waterbean Coffee 19420 Jetton Rd. #105 (828) 305-9999 waterbean.coffee Willow Wood Coffee 19801 South Main St. (980) 201-1443 willowwoodcoffee.com

Pelican's Snoballs 20832 Catawba Ave. (704) 300-4970 (Closed winters) Sharetea 9606 Bailey Rd. (704) 1992sharetea.com997-8822
World Ice Cream & Arcade 103
Whit's Frozen Custard 428 S Main St. (980) whitsdavidson.com231-5365
Sweet Cakes Bakery 20601 Torrence Chapel Rd. (704) sweetcakesbakery.com895-5800
Buttermilk Sky Pie Shop buttermilkskypie.com(704)CommonsBirkdalePkwy.997-8441 Northcross Ct. Ste (704) crumblcookies.com274-3480 Dr. (704) duckdonuts.com727-5150 Maxwell Ave. (980) shop.comhuntersvilleicecream288-7637 Biddick Ln. (980) jazzycheesecakes.com689-4659 16926 kilwins.com/Huntersville(704)CommonsBirkdalePkwy.237-4869 Lindholm Dr. (704) nothingbundtcakes.com894-8535
130
Duck Donuts 9931-C Rose Commons
Huntersville Ice Cream Shop 100
CORNELIUS Andy's Frozen Custard 17055 Nat Bynum Ln. (704) 997-8165 Bakery 28 19905 W Catawba Ave. Suite 105 (704) bakery28.com897-1717
Smallcakes Cupcakery
Whit's Frozen Custard
37 DESSERTS
Sky Pie Shop
Ellie May's Dang Good Ice Cream 1827 Shearers Dr. (704) elliemays.com813-8362
Bruster's Real Ice Cream 17029 Kenton Dr. (704) brusters.com896-2886
Crumbl Cookies 10109
Buttermilk
Jazzy Cheesecakes 10011
Center
Carolina Cones 20801 N Main St. (704) 892-8190 (Closed winters)
Sunset Slush 21303 Catawba Ave. (704) sunsetslush.com231-3669
DAVIDSON Davidson Chocolate Company 610 Jetton St. (704) davidsonchocolate.com896-7245
HUNTERSVILLE The Bakery Shoppe 9606-B Sherrill Estates Rd. (704) thebakeryshoppe.com987-8225
16836-D
Kilwin's
Scoop S Old Statesville Rd. (980) WorldIceCreamArcadefacebook.com/Scoop319-2591 9818 Gilead Rd. (704) smallcakescupcakery.com727-0284 10420 Arahova Dr. (704) shopsettings.comwhitshuntersville.992-9750 visitlakenorman.org
Nothing Bundt Cakes 8830
Bin 110 19712 One Norman Blvd. (980) msoldwinenewspirits.com689-5081 Carbonation Craft Beer and Wine Shop 20910 Torrence Chapel Rd. (704) carbonation2facebook.com/770-5272 38 VISIT LAKE NORMAN Old Town Public House BEER & WINE sip back & relax = Beer = Wine CORNELIUS Ass Clown Brewing Co. 10620 Bailey Rd. (704) assclownbrewing.com997-8490 Barley Market 20052 Zion Ave. (980) shopbarley.com689-5087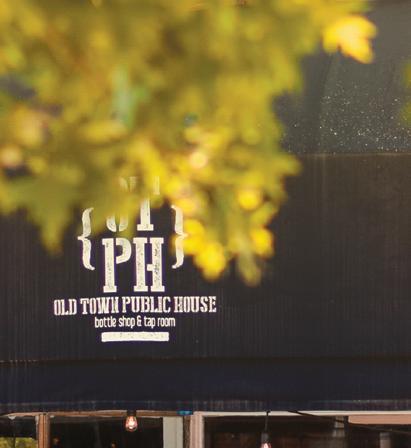 39 BEER & WINE
Hop & Vine 605 Jetton St. Suite C (704) 207hopvinedavidson/facebook.com/4037
Premium spirit made by Huntersville's only micro distillery Primal Brewery 16432 Old Statesville Rd. (704) primalbrewery.com947-2920
Old Town Public House 21314 Catawba Ave. (980) drinklivemusic.com288-4418
Cornelius Drafthouse & Bottle Shop 19818-C N Cove Rd. (704) corneliusdrafthouse.com560-7874
D9 Brewing Co. 11138-C Treynorth Dr. (704) d9brewing.com457-9368
DAVIDSON The Cabin 400 A N Harbor Place Dr. (704) thecabinlknfacebook.com/237-3629
Eleven Lakes Brewing 10228 Bailey Rd. (704) elevenlakesbrewing.com756-4156
Winestore 19400 Jetton Rd. (704) winestore-online.com892-5662
HUNTERSVILLE B Squared Bottle Shop & Tasting Room 13812 Cinnabar Pl. (704) b2bottleshop.com947-5109
Corkscrew Wine Shoppe & Bar 16916 thescrewcrew.com(704)CommonsBirkdalePkwy.987-0011
NEARBY Daveste Vineyards 155 Lytton Farm Rd. daveste.com(704)Troutman528-3882 visitlakenorman.org
Murto Made Distillery 11941 Ramah Church Rd. (248) murtomadedistillery.com421-5148
Lost Worlds Brewing 19700-D One Norman Blvd. (980) lostworldsbeer.com689-2467
Cork & Cask 9624 Bailey Rd. (704) thecorkandcasknc.com765-5490
Davidson Wine Company 121 Depot St. (704) davidsonwineco.com997-5332
Lucky Dog Bark & Brew 19607 Statesville Rd. (704) luckydogbarkandbrew.com896-5550
Lake Norman Cottage 200 A N Harbor Place Dr. (704) 237-3629 Vine Society Wine Shop 117 Depot St. (704) vinesociety.com892-8044
Crafty Beer Guys 114 S Old Statesville Rd. (704) craftybeerguysfacebook.com/274-5793
ON THE LAKE
The best way to see the warm sunset is on Lake Norman itself. There are several marinas for people to dock their boats or rent one for the day. If you're seeking an alternative to a boat, Paddle Lake Norman offers multi-day paddleboard and single
40 VISIT LAKE NORMAN
PLACES TO WATCH the sunset Sunsets combined with the charming surroundings of Lake Norman create a magical end to the day. Here are some of the best places to see one.
kayak rentals that includes all the equipment you need. A paddle, safety leash, personal flotation device, waterproof/floating phone pouch, and more. These rentals are available only for delivery and can be dropped off at your waterfront property.
If you want to squeeze in some steps while rewarding yourself with a sunset, visit this 1,343-acre park that runs along Mountain Island Lake. You'll find plenty of hiking trails perfect for walking along the lake as the sun goes down. We would recommend Split Rock Trail (1.15 miles) or Buzzard Rock Trail (0.3 miles) for the best views of the lake. visitlakenorman.org 41 @dr1ven @hellosailornc
Hello, Sailor Sip one of their signature cocktails at their tiki bar or enjoy fantastic food on their multilevel patio. Both patios seem to transport you to a paradise by the lake. North Harbor Club Dine on their patio that looks out to breathtaking views of the sunset. For those who want to travel via boat, they offer a "dock-and-dine" service.
FROM A PARK Ramsey Creek Park
Latta Nature Preserve
AT A RESTAURANT
Port City Club It's fully enclosed patio is perfect for watching the sunset year-round, but during the summer, we love their gorgeous outdoor patio. Nothing eases the mind like watching the daylight fade over the water. Show us your favorite spots and share your sunset photos with us @visitlakenorman!
The ADA-compliant fishing pier is an excellent place to watch as the sky falls dark. If you need to kill time, they also have a dog park, picnic shelters, a swimming beach, a playground and more. Jetton Park If you're looking for a breathtaking sunset with an "island feel," pack your picnic blanket or find a bench at the sunning beach. While you're there, take advantage of the bike and walking trails, picnic areas, and garden.
hOTELS 42 VISIT LAKE NORMAN Clarion Inn - Lake Norman 19608 Liverpool Pkwy. | (704) 464-4767 clarionhotel.com Comfort Inn and Suites - Lake Norman 19521 Liverpool Pkwy. | (704) 896-7622 comfortinn.com Hampton Inn Charlotte - North/Lake Norman 19501 Statesville Rd. | (704) 892-9900 hamptoninn3.hilton.com Microtel Inn and Suites 20820 Torrence Chapel Rd. | (704) 895-1828 microtelinn.com Red Roof Inn & Suites 20740 Torrence Chapel Rd. | (704) 892-3500 redroof.com Davidson Village Inn 117 Depot St. | (704) 892-8044 davidsoninn.com Homewood Suites by Hilton - Davidson 125 Harbour Place Dr. | (704) davidson.homewoodsuites.com987-1818 Candlewood Suites Huntersville 16530 Northcross Dr. | (704) candlewoodsuites.com/huntersvillenc895-3434 Comfort Suites Birkdale Village 16905 Caldwell Creek Dr. | (704) 892-9487 choicehotels.com/nc975 HUNTERSVILLE (exit 25) CORNELIUS (exit 28) DAVIDSON (exit 30) FRIENDLYPETSPACEMEETING POOLCENTERFITNESSBREAKFAST
HUNTERSVILLE (exit 25) continued visitlakenorman.org 43 Country Inn & Suites by Radisson 16617 Statesville Rd. | (704) countryinns.com/huntersvillenc895-6565 Four Points by Sheraton Charlotte/Lake Norman 16508 Northcross Dr. | (704) fourpointscharlottelakenorman.com766-2500 My Place Hotel 14725 Statesville Rd. | (704) 274-9164 myplacehotels.com Quality Inn - Huntersville 16825 Caldwell Creek Dr. | (704) 892-6597 qualityinn.com Residence Inn by Marriott 16830 Kenton Dr. | (704) 584-0000 marriott.com/cltrn Best Western Plus Huntersville Inn & Suites 13830 Statesville Rd. | (704) 875-7880 book.bestwestern.com Comfort Suites Huntersville 14510 Boulder Park Dr. | (704) 875-6220 comfortsuites.com Hampton Inn & Suites Huntersville 10305 Wilmington St. | (704) 947-5510 hamptoninn.hilton.com SpringHill Suites by Marriott 13610 Reese Blvd West | (704) 946-2950 marriott.com/cltsu Super 8 Huntersville 14135 Statesville Rd. | (704) 875-1165 super8.com HUNTERSVILLE (exit 23) POOLCENTERFITNESS SPACEMEETING FRIENDLYPETBREAKFAST
44 VISIT LAKE NORMAN you are welcome here Jetton Park MEETINGS & SPECIAL EVENTS Contact VLN if you're interested in having your event at Lake Norman Travis Dancy Director of Sales (704) tdancy@lakenorman.org987-3300
Sports TournamentsEvents Scan the QR Code for more details and a list of our event services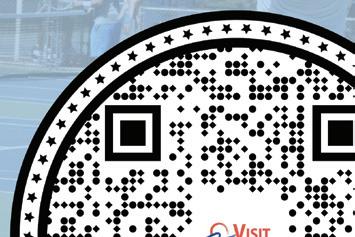 Lake Norman is a beautiful destination for your athletes, spectators and familes. From venue selections to hotel accommodations to event promotion, Lake Norman has quickly distinguished itself as a sports event hub. Every year, more sporting events call Lake Norman home. Let us help you tackle the planning details and guide you to a victorious event.
visitlakenorman.org 45
Bradford Park
Searching for an indoor, outdoor or water sports venue?
Whether you're dreaming of an intimate lakeside wedding, epic indoor celebration or a buoyant bash on a boat, Lake Norman offers so many beautiful spaces. Don't overwhelm yourself with the logistics that Visit Lake Norman can handle. Take advantage of our complimentary services that include assistance with venue selections, discount hotel rates, wedding gift bags and more. We're here to help you explore the best options suited to your style, budget and guest count. engagementweddings parties Carolina Grace 46 VISIT LAKE NORMAN Scan the QR Code for more details and a list of our event services
family meetingsreunions&special events NorthStone Country Club visitlakenorman.org 47 Scan the QR Code for more details and a list of our event services
As we transition back from virtual visits to in-person gatherings, our three towns offer the very best in unique venues, restaurants, attractions and more. Bring the group back together and let us do the planning for you. From which venue to host at, what restaurants to eat at, the attractions to go to and where to stay. Catch up with those you haven't seen in a while and connect with the ones you have yet to meet. Lake Norman has all the meeting facilities and entertainment activities you need to make your special event a memorable one!
48 VISIT LAKE NORMAN INSTAGRAM #visitlakenormanCOLLECTION
visitlakenorman.org 49 share your experiences for a chance to be featured! @visitlakenorman
NormanLakeVisitAve,CatawbaWest1990028031NCCornelius, @VisitLakeNorman