MAG.COM THE GENTLEMEN'S ISSUE FEATURING ALEXANDRIA'S MOST INTERESTING MEN OF 2022
Northern Virginia Magazine Best Real Estate Agent 2018-2022 Washingtonian's Best Real Estate Agent 2018-2022 RealTrends Americas Best Real Estate Professionals 2018-2022 DC Modern Luxury Real Estate Award 2020-2021 Proud sponsor of Old Town Business 703.851.2556 | kristen@kristenjones.comkristenjones.com|Licensedin VA Happy Homes 25 Volume Sold $30M Sales Price to List Price 102% YOUR LIVELUXURYALEXANDRIASPECIALISTWHEREYOULOVE109S.PittSt,Alexandria,VA22314EqualHousingOpportunity
THE GENTLEMEN'S ISSUE 2022 • 3 The road through life can be bumpy and filled with unexpected twists & turns. You need a partner to help you navigate the unexpected and plan for the road ahead. USSFCU is there for you now and wherever the road through life may take you. LEARNING Learn healthyhabits.financial BUILDING Build a foundation.financial NURTURING Nurture your goals and dreams. ENRICHING Enrich accomplishments.your SAVORING Savor the successes of a life well planned. ussfcu.org/CU4L 1310 Braddock Place | Alexandria, VA 22314 Corner of N. West Street & Madison Street across from Braddock Metro • garage parking & validation available
Additions • Kitchens • Bathrooms • Basements Outdoor Living Spaces • New Homes 703.641.9800 | michael-nash.com 8630A Lee Hwy, Fairfax, VA 22031 Serving Northern Virginia Only A Michael Nash Company
6 • VIP ALEXANDRIA MAGAZINE
THE GENTLEMEN'S ISSUE 2022 • 7
8 • VIP ALEXANDRIA MAGAZINE Get your fit. Save your time. Book your Custom Clothing Consultation with Sarah Slaper today! 440.346.0314 suitedbyslaper
THE GENTLEMEN'S ISSUE 2022 • 9 VIPALEXANDRIA MAGAZINE FLIP. CLICK. TAP. WHERE PRINT + DIGITAL COLLIDE WWW.VIPALXMAG.COM
10 • VIP ALEXANDRIA MAGAZINE
THE GENTLEMEN'S ISSUE 2022 • 11
OnCheers!amore
KELLIE
more! and fashion SALES @ VI P ALEXA N D R IAM A G. C O M
serious note, as this is an issue in tribute to remarkable men, I feel a deep call to pay particular tribute to my dad. His recent passing hit me harder than I ever thought possible. He was pretty incredible. I owe so much of who I am to him. He instilled in me a work ethic and a drive to succeed that I'm just now learning is something I should never apologize for to anyone. I am tenacious and ambitious, and I know he was proud of me for finding my joy and diving into what I love without regret. He would always say, "If you're going to do something, be the best at it." And that is what I strive to do every single day. My dad got to leave his mark on the world through stone and cement, and I'm using that same creativity to make my mark through print. That fire and passion that everyone keeps telling me I have -- that's all him. I wasn't always the best daughter, far from. But to the man who loved and raised me and showed me how to fight for what I want: I miss you. I'll miss you. This one is for you. GUNDERMAN PUBLISHER, VIP ALEXANDRIA section w/ local boutiques and models, tailgating recipes, local national football &
and
Though I may not be a native of Alexandria (because, let's face it, how many of us are?), I've grown to love this city and the people in it. The military has taken my family to many places, but Alexandria is the first place that felt like home. So it's only natural that the most interesting people settle, open businesses, volunteer, and raise families here. In this issue, we're celebrating some of the extraordinary gentlemen who have given so much to our city. We've also brought back our annual burger awards. (Yeah, we know that throwing three pages of burgers into "The Gentlemen's Issue" is a bit cliche but c'mon! Who doesn't love a good burger? The best part: Most of the featured restaurants are local, small businesses! For anyone interested in learning more about wine, check out our Gentleman's Guide to Wine (ladies, it's for you, too). You will find some exciting tips on how to enjoy your next pour.
schedules
MAGAZINE just a thought...A LETTER FROM THE PUBLISHER coming FOOTBALLSEPTEMBERSOON2022FEATURING: fashion
12 • VIP ALEXANDRIA MAGAZINE THE GENTLEMEN'S ISSUE 228122 • Salon deZEN Anniversary 26 • Bastille Wine Dinner 30 • Cigar Night 62 • Tarara Summer Concert Series 66 • VIP After Hours 70 • Turkish Coffee Lady Anniversary 81 • Chamber ALX 40 Under 40 EVENTS AUG22 24 • VIP Dorm Living Essentials 28 • VIP Profile: Brad Halsey 32 • Fitness Routines for the Traveling Man 37 • 3rd Annual VIB (Very Important Burger Awards) 64 • A Gentlemen's Guide to Wine 72 • Top 5 Hiking Trails in Northern Virginia FEATURES 16 • VIP Home Tour: Old Home, New Space 20 • Wellness: Everyone Smiles In The Same Language 40 • Calendar of Events 68 • May We Suggest... MAINSTAYS 3272
RELAX, RENEW, RESTORE - BOOK NOW WWW.MGMNATIONALHARBOR.COM-
14 • VIP ALEXANDRIA MAGAZINE THE GENTLEMEN'S ISSUE 5176 44 • Tom Fukuda 46 • Chris Reese 47 • Bryan Montgomery 48 • Nick Africano 50 • John Patrick 51 • Trae Lamond 52 • John Moriarity 54 • Amir Mostafavi 55 • Zach Tabrani 56 • Greg Gadson 58 • Jay Test 76 • Hossein Pishdad MOST INTERESTING MEN AUG22 SUBSCRIBE TODAY! Have ten issues of VIP Alexandria Magazine delivered to your mailbox for just $24.95. VIPALXMAG.COM
THE GENTLEMEN'S ISSUE 2022 • 15
T hey say that the bones of a home are incredibly important. While the bones of a particular Dunn Loring, Virginia, home were well constructed, they just weren't quite expansive enough to meet the needs of the homeowners. The challenge in creating a much-needed addition came in location and zoning—issues to contend with before the team at Michael Nash Design, Build & Homes could begin any phase of design or construction. "This home is oddly situated on a pipe stem with a very limited setback and land space to deal with," says Sonny Nazemian, Master Designer of Kitchen/Bath at Michael Nash. "[The homeowners] were debating between moving or adding more space, but their love of the neighborhood and their bonds with nearby relatives has kept them in the house. Once they made the decision to stay, our biggest challenges with this project were convincing the zoning authority that boundaries for the lot setbacks were incorrectly designated and had to be redesigned and reevaluated. All utilities were located on the left elevation of the existing dwelling and had to be dug out and relocated before any construction could begin." SONNY NAZEMIAN, MASTER DESIGNER
-
16 • VIP ALEXANDRIA MAGAZINE
- SONNY NAZEMIAN, MASTER DESIGNER
18 • VIP ALEXANDRIA MAGAZINE
Creating a cohesive look with the original façade, the addition was covered with matching brick at the front and siding on the remaining three elevations. A new HVAC system was also implemented to cover the three-story addition and new plumbing and electrical lines were run throughout all three stories, allowing for a new master bath in the third level addition. "Originally, the third level had a small bedroom that we converted into a corridor to the new master suite, adding a vaulted ceiling, arch transom, 12-foot French door and a Juliette balcony," says Nazemian. His and hers custom closet areas were also added to the newly designed space and the master bathroom was given a freestanding bubble tub installed under windows overlooking the wooded backyard as well as a separate commode closet, large walk-in shower and dual sink vanity. "Our design staff went all out to deliver the utmost quality, using the most attractive tiles, flooring and fixtures to create the look that the homeowners envisioned," says Nazemian. "The curb appeal of the round, elevated stone patio with lead walk and the seamless look of the front elevation connection has been the most admirable feature of this project for the couple and for the neighborhood. The couple loves to show off and entertain in their new addition."
"Our design staff went all out to deliver the utmost quality, using the most attractive tiles, flooring and fixtures to create the look that the homeowners envisioned... The couple loves to show off and entertain in their new addition."
On the main level, the old living room was converted into a new sunroom, which now boasts a multitude of windows, a set of French doors opening to the front and a newly created round flagstone patio. A large set of French doors also leads to what will, in the future, be a deck at the back. "A coffered ceiling with trim molding and recessed lights have made this living space glamorous and welcoming, and we have installed wide plank flooring throughout to create a seamless connection," says Nazemian of the new living room, which was constructed in the new addition. The front staircase was redesigned and covered with matching wood flooring and a new railing.
The proposal for the home was a three-story addition with stone patios at the front and back. The team at Michael Nash designed a plan with the maximum space allowed to satisfy the needs of the homeowners. The 13' x 29,' three-story addition was constructed on right side of the dwelling with a basementlevel addition incorporated to the pre-existing basement. The new space was designed to house their in-home music studio, surrounded with numerous windows and a French door to the new flagstone patio and jacuzzi area at the rear. Additionally, the basement bath was enlarged and redesigned to include a walk-in shower and new facilities. An area of the pre-existing basement was restructured to be separated by four sets of sliding glass doors and given multipurpose use for overnight guests as well as that of a puja room for worship and meditation.
THE GENTLEMEN'S ISSUE 2022 • 19
20 • VIP ALEXANDRIA MAGAZINE VIP FAMILY
Are you missing a tooth? Implants are a great option to restore aesthetics and functionality. Additionally, bonding chipped or misshaped front teeth may create a more natural look. Finally, orthodontic treatments are available to straighten and perfect your smile. Dr. Shoreh Sharif has extensive training in orthodontic treatment and specializes in traditional braces and Invisalign®. These options could be just what you need to perfect your smile, making it what you've always envisioned. Smiling with confidence presents many personal and professional benefits, so it only makes sense to give yourself a smile you deserve.
THE GENTLEMEN'S ISSUE 2022 • 21
There is no age limitation regarding preventative care or dental improvements. There are appropriate treatments for all stages of life. It is essential to speak with your dentist to understand your options. You will be overwhelmed by the outcome and wonder why you did not take action sooner. Expressing your joy through a beaming, confident smile is something everyone deserves!
A warm smile is the universal language of kindness. We can say so much by performing such a small act. But if you don't love your smile, you may use different tricks to hide it. You may muffle laughs or stress when you really shouldn't. Smiles are contagious! When you genuinely smile, people around you will feel your positive energy, which lights up the room! But if you are still uncomfortable sharing your smile with the world, options are available at your dentist's office. Taking care of your teeth is essential to your confidence and good oral health. Having a trusting, open, and honest relationship with your dentists allows you to be in control of your smile. We achieve this by scheduling regular checkups, professional examinations and cleanings. But this is only the beginning. To ensure your smile remains as healthy and beautiful as possible, you should speak with your dentist and hygienist about the best home care practices. Appropriate brushing and flossing are, of course, the most crucial at-home dental routines. But incorporating mouthwash and limiting the consumption of foods high in sugar are also ways to maintain oral health by preventing cavities. However, preventative care cannot always undo the past damage. So when you decide you are ready to take the next step to improve your smile, it is time to ask your dentist about the options available. There are many factors your dentist will consider when helping you achieve the perfect smile, and it all begins with a smile evaluation. It is a great time to ask questions about your oral health and receive professional feedback before identifying what kind of charges you want to make. For example, eliminating coffees, teas, and red wine can prevent staining. Whitening is also a great option as it can brighten teeth in the smile zone. Your dentist will identify the starting point, and you will discuss the desired whiteness you want to achieve.
Brought to you by Greater Washington Dentistry
Dr. Shohreh Sharif D.D.S., FAAPD, FICD Diplomate, American Board of Pediatric Dentistry Associate Professor, Howard University College of Dentistry Diplomate, American Orthodontic Society (703) 992-9222 | www.washingtondentist.com
Everyonesmilesinthesamelanguage
22 • VIP ALEXANDRIA MAGAZINE SALON DEZEN ANNIVERSARY PHOTOGRAPHY BY JULIE CARRASCO Salon deZEN recently celebrated its 15th anniversary by hosting a 70s themed Disco Party at Galactic Panther Art Gallery. Owned by Alexandria local, Maria Elizabeth, Salon deZEN prides itself on making every client feel safe, valued and appreciated while also celebrating their individualism. The ZEN team is consistently reminding all Alexandrians to be "be your own brand of beautiful." To learn more or book your appointment, visit www.salondezen.com.
Summer is meant for fun in the sun either poolside or beachside, but chlorine and salt water also work to strip away the moisture in your hair causing split ends, damage, color fade, and a loss of shine and vibrancy. Boo! If you or your child have spent endless hours this summer in chlorine or salt waters, then it's time to restore your locks back to health with a Malibu C - Swimmer's Wellness Treatment. ANYONE who has enjoyed swimming to its fullest needs this treatment offered by Salon deZEN for $35. Let us transform your tresses back to perfectly nourished, shiny, lustrous locks that will be envied by all and ready for Fall. Love, Maria Elizabeth HEALTHY HAIR AFTER THE POOL + SURF 118 N Fayette Street, Alexandria | www.salondezen.com | 703.549.1400
VIP DORM LIVING ESSENTIALS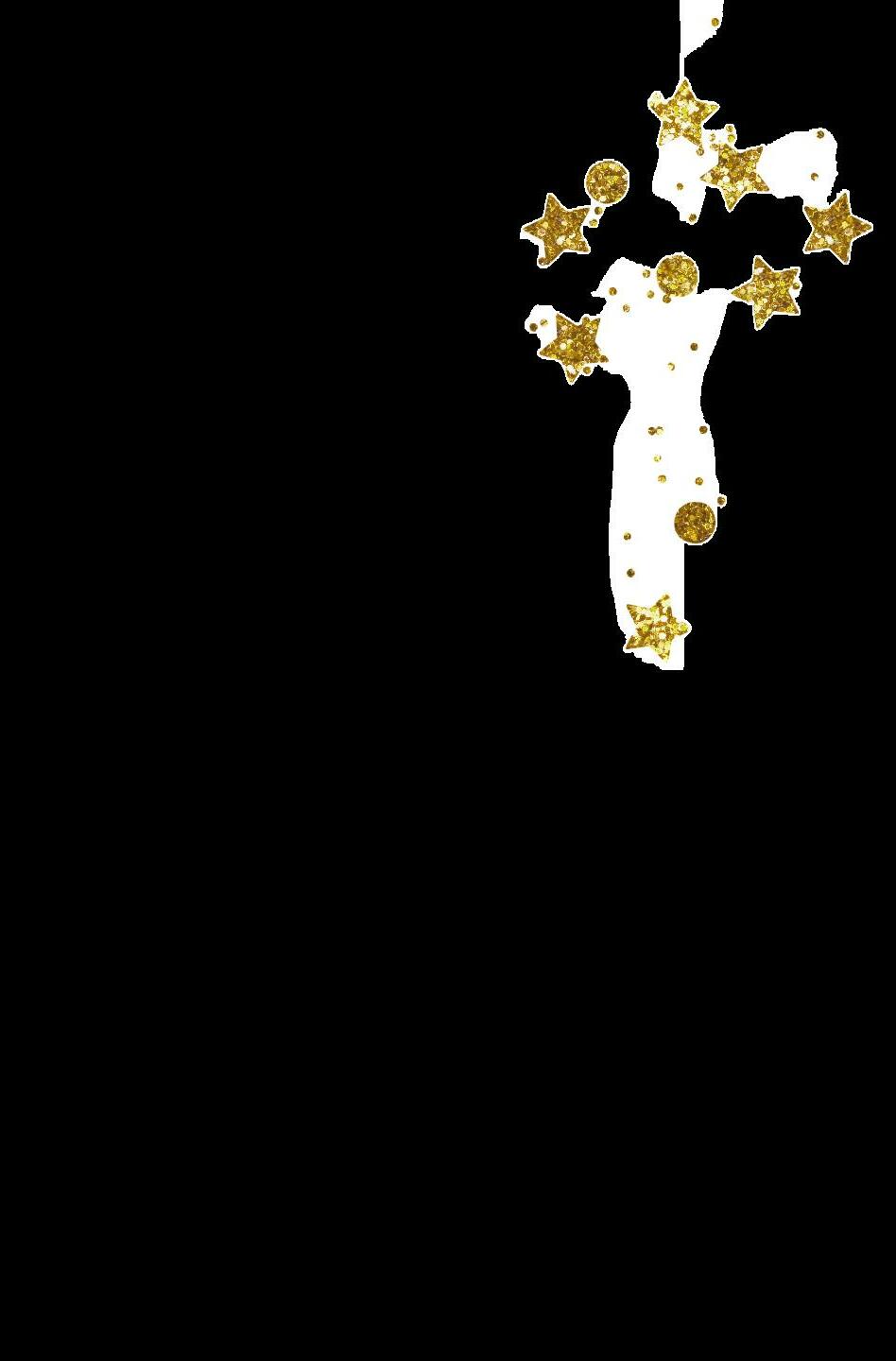 Coach Charter Backpack In Signature Canvas • www.coach.com | HP Sprocket Studio Fun-Sized Party Printer • www.bestbuy.com | Essenza Mini Espresso Machine • www.nespresso.com | Aromatherapy Neck Pillow • www.thelavendershop.org | Bose Noise Cancelling Headphones • www.amazon.com | evaCHILL Portable AC • www.evapolar.com | Luxury Cooling Sheet Set • www.luxome.com | The Defining Decade by Meg Jay • www.amazon.com | Cotton Napper Weighted Blanket • www.bearaby. com | Homesick Candles • www.homesick.com | Brita Stainless Steel Premium Filtering Water Bottle • www.brita.com | Mini Instant Pot® • www.instanthome.com | Philips SmartSleep Sunrise/Sunet Alarm Clock • www.amazon.com | Patagonia Fleece Pullover • www.patagonia.com | Collapsible Laundry Basket • www.amazon.com | What Do You Meme? Card Game • www.amazon.com
26 • VIP ALEXANDRIA MAGAZINE BASTILLE WINE DINNER PHOTOGRAPHY BY LUCIA SMITH Just one week following Bastille Day, Chefs Christophe & Michelle Poteaux of Bastille Brasserie and Bar presented a fourcourse, prix fixe dinner. Guests enjoyed the stories behind the wines, which were paired perfectly with the menu. To be the first to know about upcoming special events at Bastille, be sure to join their email list at www.bastillerestaurant.com.
THE GENTLEMEN'S ISSUE 2022 • 27 TREAT EVERY SPECIAL MAN IN YOUR LIFE WITH THE FIRST BUNDLE GEARED TOWARDS MEN! SCHEDULE YOUR CONSULTATION ESSENTIALSAIYANAFORMENSCANMETOLEARNMORE
28 • VIP ALEXANDRIA MAGAZINE
STORY BY LIESEL SCHMIDT
Problem-solving is where Brad Halsey excels. Disasters, conflict, inequality; all of these are areas that require critical thinking to solve or put an end to. This is precisely Halsey's niche. Putting his love for learning and teaching technology together with his desire to serve, he created Building Momentum, an organization whose mission is to "solve difficult problems, teach people to resolve issues and provide a space where these activities can occur."
In his personal life, Halsey is a proud husband and father and loves creating music. "I was a music major at Vanderbilt before changing to chemistry and can play an obnoxiously long guitar solo," he says with a smile. Reflective of his love for guitar is his penchant for "Always with Me, Always with You" by Joe Satriani. "It crescendos into guitar virtuosity by one of the greatest guitarists of all time," he says. "I aspire to write a song that reflects passion like this piece." On the more physical side of things, he's also a boxing enthusiast and is "stupidly decent" at Halsey'sfoosball.path to Alexandria has been anything but linear. During his time at Vanderbilt, he joined ROTC and then went on to the Navy. Poor surgical results to repair combat wounds to his shoulder left him disabled, so Halsey determined that his next career would be more cerebral than physical. He went to Silicon Valley and worked at a think tank, though his work there left him frustrated. "We weren't helping people quickly enough, so I went to Iraq to develop solutions at the pointof-need," he says. He then became a consultant and moved to Alexandria to be closer to the DOD. Clearly, Halsey has embraced an ethos espoused by the words of Helen Keller that so inspire him: "Life is either a daring adventure or nothing at all."
BUILDING MOMENTUM • 5380 EISENHOWER AVE., SUITE C • ALEXANDRIA, VA 22304 • BUILDMO.COM BUILDING MOMENTUM WELLNESS + ADVENTURE 2022 • 29
THE GENTLEMEN'S ISSUE 2022 • 29
"I'm at my best when I'm helping people at their worst," says Halsey, who spent a year in Iraq in 2008 solving problems for the military as a scientist and became hooked on solution development. "I'm at my best when I'm helping people at their worst."
30 • VIP ALEXANDRIA MAGAZINE CIGAR NIGHT
PHOTOGRAPHY BY LUCIA SMITH Join Sonoma Cellar on their beautifully lit, outdoor patio every Tuesday evening from 8:00pm-close for Cigar Night. UpTop Cigars is alwasy on-hand to provide guests with premium cigar retail sales, cigar supplies and "Cigar 101." A variety of California wines and small plates may also be enjoyed.
THE GENTLEMEN'S ISSUE 2022 • 31 O P E N I N G R E S T A U R A N T B A R C L U B L O U N G E bookings@djlanieb.com Compass is a licensed real estate brokerage that abides by Equal Housing Opportunity laws. Information is compiled from sources deemed reliable but is not guaranteed. All measurements and square footages are approximate. This is not intended to solicit property already listed. Compass is licensed as Compass Real Estate in DC and as Compass in Virginia and Maryland. 1004 King Street, 1st Floor, Alexandria, VA 22314 | 703 229 8935 Contact Aaron to set up your listing strategy session today! Aaron Podolsky Ser vice. Integrity. Results. 202.271.3050 | aaron.podolsky@compass.compodolskygroup.compodolskygroup
32 • VIP ALEXANDRIA MAGAZINE
HOW TO WORKOUT WILDE
ON-THE-GO STORY BY DONOVAN
FITNESS ROUTINES FOR THE TRAVELING MAN
2. BRING YOUR RUNNING/WALKING SHOES
34 • VIP ALEXANDRIA MAGAZINE
3. BODY WEIGHT EXERCISES IN THE HOTEL ROOM No gym? No pool? Not much of a runner? No problem. There are plenty of exercises you can do right in your hotel room to help maintain your level of fitness using just your body weight. When I'm stranded, I like to focus on a few "oldies but goodies." Pushups, crunches, mountain climbers and squats are simple, yet effective exercises that can help you break a sweat in the morning, and get you out the door in time for whatever you have scheduled that day. Try this: Complete each exercise to the best of your ability for 20 seconds, then rest for 10 seconds. Continue this for four minutes for each exercise and complete 1-3 rounds (depending on your fitness level). *Always be sure to speak to your physician before beginning a strenuous workout routine, especially if that routine will begin while you're alone in a hotel room. Safety first. Gains later.
4. EAT SMART WHEN YOU CAN. No surprises here. You know what is healthy for you and what isn't. If you don't, you know where to find out. If you don't have a hotel room with a kitchenette then you may be forced to eat out more than you would like. Make smart choices. If you're on vacation and don't care (imagine vacationing in Italy) then by all means ignore this and enjoy yourself. Otherwise, a chicken salad vs. a big old slice of Chicago deep dish pizza may be your best bet. For extended stays in a hotel, try keeping a stash of health snack items on hand for quick and smart meals. Working out on the road can be challenging, but in the end, the biggest obstacle is yourself. Making excuses is easy, more so on the road. But planning ahead and implementing a few simple steps can make the difference, making you feel less guilty for ordering that second dessert.
1. DO YOUR RESEARCH When traveling for business, whether it's for a conference, a training, etc, you may not have the option of choosing your hotel. If you do, look for one with a gym or a pool. Most hotel gym facilities are not large, nor do they tend to have a wide selection of exercise equipment. However, something is always better than nothing. You should be able to judge from pictures on their website what will be available to you. If not, call. That's what Customer Service is there for.
It doesn't matter if you travel for work or for a relaxing vacation; you will still be a guest in a new and exciting environment. So tie on those tennis shoes and venture out into the unexplored surroundings of your temporary home away from home. Trips to locations such as Gatlinburg, TN or Cincinnati, OH tend to provide vacationers/ professionals with a challenging workout just from the amount of walking it requires to visit the popular sites. More of a runner? Check out when and where the locals running events are. They could lead you to feeling the sand beneath your bare feet as you jog the beautiful shores of Destin, Florida or right past Centennial Olympic Park - home of the 1996 Olympic games - in downtown Atlanta, GA. There's nothing more inspiring than combining a great run with an engaging sightseeing tour!
Maintaining a fitness regimen can be difficult in your everyday life. While on-the-go it can be next to impossible. If you're only traveling for a few days (whether it be for business or for pleasure) you may be able to get away with taking a break from your scheduled fitness sessions. But what about for those longer stays? Or if your travel falls in the middle a train-up for a marathon or meer weeks before your best friend's wedding? Fortunately, there are a few, easy ways to feed that need for physical training without overly disrupting your travel plans.
THE GENTLEMEN'S ISSUE 2022 • 35 READY TO SAY, "GOODBYE," TO FAT, CELLULITE + SAGGING SKIN?? SCAN ME TO LEARN MORE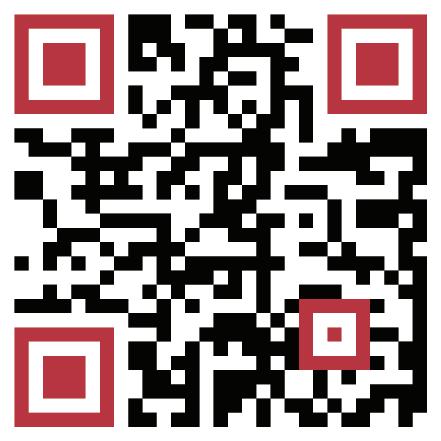 36 • VIP ALEXANDRIA MAGAZINE NOMINATE YOUR FAVORITES! This is not your typical Readers' Choice Awards. At VIP, we are celebrating the individuals who are using their own passions, drive, goodwill, talents and love of community to make our city the best place to live, work + play! With more than 50 categories, there are so many VIPs to nominate! But don't worry, nominating is quick and easy! Scan the QR code below to view the categories and nominate! We will accept nominations through August 12th and then the voting begins! It all leads up to a formal occasion where the winners will be celebrated at the 1st Annual VIP Alexandria Magazine Fire + Ice Ball! WWW.VIPALEXANDRIAMAG.COM/VIP-CHOICE-AWARDS
THE GENTLEMEN'S ISSUE 2022 • 37
REVIEWS
burger awards BY WESLEY JEFFERIES | PHOTOGRAPHY BY KENNY WALTERS + JEFF HEENEY
Unami Burger | Virtue Feed + Grain: Made with Black Angus Beef, sourced from well-nourished cattle of lush mid-western pastures, this burger is served with a generous helping of tender wild mushrooms and smoked blue cheese. Bringing it all together is homemade roasted garlic and truffle aioli sauce. The result is a profoundly mystical experience, inspiring new insights about life, love, and the universe. This burger will make your tastebuds both satisfied and stupefied. Lord Fairfax | Warehouse: Warehouse's Lord Fairfax is the perfect all-American complement to this Cajun-themed fine establishment in Old Town. A half-pounder Black Angus beef patty topped with lettuce, tomatoes, red onion, bacon, and your choice of American, Cheddar, or Monterrey Jack cheese, it's hard to go wrong with this choice.
Where's The Beef? Award
Grilled Lamb Burger | Daniel O'Connell's: The Grilled Lamb Burger at Daniel O'Connell's was one of the most delicious surprises on our list. Lamb can be a tricky meat to work with, but the chef at O'Connell's prepares it with charming ease. The patty is a tender, juicy, and decadent alternative to beef topped with herb-infused whipped goat cheese, fresh lettuce, a juicy tomato slice, and crisp pickles. Indeed the luck of the Irish! Roadhouse Burger | Bun Papa: Bun Papa's Roadhouse Burger stands out for its surprising addition of house-made BBQ sauce, topping two three-ounce patties, cheddar, bacon, and generous helpings of fried onion strips. Bun Papa takes pride in the buns used for their burgers - light and airy brioche that serves as a gentle but generous vehicle for the combination of ingredients enclosed within.
Completely Unexpected Award
2022 VERY IMPORTANT
The French creperie and cafe boast of being the place "Where the Locals Go," and they're not wrong. Not only do locals flock to Fontaine each day for coffee and crepes, but their Bistro Burger is one of the most popular menu items. It is prepared using fresh, melted brie cheese, garlic mayonnaise and caramelized onions and served on a lightly toasted brioche bun. This burger is a rich tapestry of silky flavors that glides across the tongue.
Old Fashioned Charburger | Foster's Grill: This local family-friend restaurant chain is known for its large Charburger, served with a thick charcoal-fired beef patty, cheddar cheese, generous helpings of ketchup and mustard, and fresh onions, pickles, juicy tomato, and soft shredded lettuce.
38 • VIP ALEXANDRIA MAGAZINE
Reader's Choice Award
Inner Child Award Chef Monte | Chalkboard Wings & BBQ: Disclaimer: It is difficult to avoid eating Chalkboard Wings & BBQ's Chef Montie Burger at a moderate pace. This burger is deeply seductive with its smoked brisket, pickled jalapeños, onions, and cheddar brought together by their Alabama White Sauce. It will have you skipping to the counter and asking for seconds!
Bistro Burger | Fontaine Creperie & Caffe: When seeking Old Town's most elegant burger, one must not travel further than South Royal Street's Fontaine.
Brunch Burger Award
GLORYDAYSGRILL.COM South CarolinaBBQ Chicken Crab & Lobster Fries The Crackerw/VeryLobsterOpenerRollBerrySaladGrilledChickenJack®Sundae love work@vipalexandriamag com WE ARE NOW HIRING! Social Media AccountPhotographerManagerExecutive
Glory Burger | Glory Days Grill: The highlight of the burger menu here is the Glory Burger. This tall and imposing culinary creation includes a tender beef patty topped with cheddar cheese, bacon, and a soft fried egg stacked on red onion, juicy tomato, and crispy lettuce.
Flappy Jack Burger | Chadwick's: For years, Chadwick's has offered a fun twist on a traditional brunch classic. The Flappy Jack burger dispenses with the bun in favor of fluffy buttermilk pancakes filled with a grilled Black Angus beef patty, cheddar, bacon, and a fried egg. Be sure to try this with their delicious maple syrup!
Lose the Bun Award
Hangover Burger | Holy Cow: A delicious surprise that would genuinely be welcome the morning after a lively night out, the 'Hangover' Burger includes crispy bacon strips, a large hash brown, a fried egg on a juicy grilled beef patty. This unique and delicious combination is brought together with a spicy aioli sauce that will surely wake you up in the morning.
THE GENTLEMEN'S ISSUE 2022 • 39
The People's Burger | The People's Drug: Served in a gently toasted olive oil brioche bun with applewood bacon, arugula, gouda cheese, and their special "people's sauce," The People's Burger combines a few simple ingredients. It creates a charming scherzo of flavors brought out by a uniquely pleasing sauce.
| Haute Dog & Fries: Imagine being a child bonding with your family at a baseball game and sinking your teeth into a burger that hits all the right spots on your young palate. The skilled chefs at Haute Dog and Fries create The Haute Burger by stacking three beef patties (from local, grassfed crows) and topping them with creamy, melted cheese, crisp lettuce, tomato and red onions.
Beef Burger
Simplicity Done Right Award
Chicken Pesto | Grape + Bean: Grape and Bean's Chicken Pesto Sandwich comes on a brioche bun with thinly sliced chicken breast, pesto sauce, and roasted bell peppers on a soft bun. The simple combination of spices, pesto, peppers and chicken provide a great alternative to a burger.
40 • VIP ALEXANDRIA MAGAZINE WHAT'S HAPPENING? AUGUST 2022 CALENDAR OF EVENTS AUG 18 OLD TOWN ART WALK Various Locations / 5-8PM Take a self guided tour of Old Town Alexandria and explore the fine art and studio crafts found in art galleries and boutique shops. Tickets: www.oldtownbusiness.org AUG 19 DIY DATE NIGHT AR Workshop / 6:30-9PM Bring your best guy / gal and enjoy some DIY quality time together! Choose your own project to make or work on one together! Register: www.arworkshop.com/events/alexandria AUG 20 BANDS + BREWS SUMMER BAR CRAWL Various Locations / 5-8PM Del Ray's annual summer bar crawl features live music, food and drink specials at 15+ restaurants, trolley transportation, and more. Tickets: www.visitdelray.com AUG 20 PUPS + PINTS Hops N Shine / 5-8PM Join The Little Black Dog Rescue Group and get an opportunity to meet and adopt a dog for your family or just come by and enjoy food, craft beer, and moonshine. This event is FREE. www.fb.com/hopsnshine
THE GENTLEMEN'S ISSUE 2022 • 41 HAPPENING? AUG 23 CIGAR NIGHT Sonoma Cellar / 8PM-CLOSE Enjoy a beautiful evening on the lit patio while enjoying $4 tacos and California wines. www.mysonomacellar.com HOSTING AN EVENT? VIP Alexandria Magazine is the premier social magazine of Alexandria and we love to feature events. Event coverage is always 100% complimentary and is published in print and online. Scan here to submit your event for consideration OR visit www.vipalexandriamag.com/contact AUG 25 VIP AFTER HOURS USSFCU / 6:30-8PM Join us at United States Senate Federal Credit Union for our August VIP After Hours event. Enjoy BBQ by Chalkboard, libations, live music and door prizes! To be notified when FREE registrations open, join our email list at www.vipalxmag.com AUG 27 AROUND THE WORLD CULTURAL FESTIVAL ORONOCO BAY PARK / 11AM-7PM Visit the largest outdoor cultural food festival in the Washington, D.C. metro area to celebrate the rich intercultural diversity and ethnic food vendors, artisans and crafters and traditional performances! www.visitalexandria.com
42 • VIP ALEXANDRIA MAGAZINE
FEATURING TOM FUKUDA, BRYAN MONTGOMERY, CHRIS REESE, JOHN PATRICK, NICK AFRICANO, TRAE LAMOND, JOHN MORIARITY, JAY TEST, GREG GADSON, AMIR MOSTAFAVI, ZACH TABRANI, HOSSEIN PISHDAD MOST INTERESTING MEN ALEXANDRIA'S -2022THE GENTLEMEN'S ISSUE 2022 • 43
44 • VIP ALEXANDRIA MAGAZINE
THE GENTLEMEN'S ISSUE 2022 • 45 NO T JUS T ANO THER TREND
46 • VIP ALEXANDRIA MAGAZINE
THE GENTLEMEN'S ISSUE 2022 • 47
48 • VIP ALEXANDRIA MAGAZINE
THE GENTLEMEN'S ISSUE 2022 • 49 NICK AFRICANO Licensed in DC, MD, VA + WV 703.851.6201 • www.nickafricanoRE.comnick.africano@compass.com Follow me on social media! Your home. My mission. Compass is a licensed real estate brokerage that abides by Equal Housing Opportunity laws. Information in compiled from sources deemed reliable but is not guaranteed. All measurements and square footages are approximate. This is not intended to solicit property already listed. Compass is licensed as Compass Real Estate in DC and as Compass in Virginia, Maryland and West Virginia. 1004 King Street, 1st Floor, Alexandria, VA 22314 703.229.8935 Matthew McCarthy 703-236-1366 ¡Hablamos Español! Limitations apply. See geico.com for more details. GEICO & affiliates. Washington, DC 20076. GEICO Gecko image © 1999-2022. © 2022 GEICO. 21_633312129 Bundling your home and car insurance is super easy with GEICO Not only could you save money with a special discount, but you'll also save time by having all your coverages in the same place GEICO. place. your local geico agent makes bundling simple. Home + Auto = easy local me LOCAL OFFICE
50 • VIP ALEXANDRIA MAGAZINE
THE GENTLEMEN'S ISSUE 2022 • 51 421 S. Washington St Alexandria VA 22314 | 703-868-2183 | goodbrowsdmv GET GOOD BROWS AT HOME WITH OUR BROW PRODUCT LINE. Our ultra-slim, retractable pencil creates precise hair-like strokes & blends color in for full fluffy brows. No sharpener required. Specially developed for hot and humid climates. Waterproof. Enjoy 10 hours of wear. Contains Vitamin C, a natural antioxidant & Vitamin E to against skin aging. shop at goodbrowsdmv.com
52 • VIP ALEXANDRIA MAGAZINE
THE GENTLEMEN'S ISSUE 2022 • 53 IS A PROUD SPONSOR OF THE GENTLEMEN'S ISSUE 119 S. ROYAL ST. • OLD TOWN, ALEXANDRIA
54 • VIP ALEXANDRIA MAGAZINE
THE GENTLEMEN'S ISSUE 2022 • 55
56 • VIP ALEXANDRIA MAGAZINE
THE GENTLEMEN'S ISSUE 2022 • 57 REQUEST YOUR COMPANY'S ASSESSMENT NOW Visit focusdatasolutions.com/systems-assessment or call our office at 703-836-0080. IT'S TIME TO FocusACTION!TAKEDataSolutions makes it simple to evaluate your IT security and support. Our complimentary system assessment gives you a quick, painless review of your existing IT and its vulnerabilities. 1020 Princess Street / Alexandria, VA 22314 / focusdatasolutions.com
58 • VIP ALEXANDRIA MAGAZINE
THE GENTLEMEN'S ISSUE 2022 • 59 H o u s e d i n a r e n U n i o n S t r e e t h a a n d g r a c i o u 1 2 1 S U n i o n S t A l e x a F o r m o r e w w w u n i o n Member FINRA & SIPC Shawn P. McLaughlin, AIF®, Founder, President & CEO Jacobson P. Truex, CFP®, Vice President/Financial Advisor 1421 Prince Street, Suite 200 Alexandria, Virginia 22314 www.mclaughlinryder.com 703-684-9222  Investment Management  Education Funding  Retirement Planning  Wealth Management McLaughlin Ryder Investments has built a solid reputation as a trustworthy, knowledgeable, full firm. Our focus is on providing investment advice with integrity and first
60 • VIP ALEXANDRIA MAGAZINE
THE GENTLEMEN'S ISSUE 2022 • 61 1433 POWHATAN ST., ALEXANDRIA | 703-473-6864 We invite men & women to the Organic Way of hair care. Haircuts, full coverage colors, balayage or highlights are done with organic, fair trade, vegan, and cruelty free products in an Eco-friendly sustainable certified Green Circle Salon. Online booking available. BOOK ONLINE AT HOLISTICHAIRSTUDIO.COM
62 • VIP ALEXANDRIA MAGAZINE TARARA SUMMER CONCERT SERIES PHOTOGRAPHY BY SAM MIDDLETON The biggest and baddest cover bands are rockin' straight through August and into September at Tarara Summer Concert Series. Groovalicious recently took the stage, performing 70s favorites for all! Proceeds support the Bow Tie Fund, a 501(c) (3) nonprofit organization that supports the arts and advancing education with a focus on single-parent households. To check out the performance schedule and/or to purchast tickets, please visit www.tararaconcerts.com.
THE GENTLEMEN'S ISSUE 2022 • 63 d e l r ay v i n t a g e fl e a . c o m | @ d e l r ay v i n t a g e fl e a airdnaxelA moc.airdnaxelArehtegoTcisuM.wwyaR•yranimeSlliHDw•(9681-494)175 ,gni,ecnaD,yalP!nraeLS ,gni,elggiwdnamajgnolahtiwruoy,ybab,relddotreloohcserpSe!uoyraenssalcaylimafruoyroftopsaevaS.keewyrevJssalC®rehtegoTcisuMdellfi-nuFarofnioSpungifssalcarot!yado
64 • VIP ALEXANDRIA MAGAZINE AGuideGentleman'stoWine understanding, appreciating, selecting + enjoying wine STORY BY LIESEL SCHMIDT
I LIKE YOUR TAN(NIN)… "Tannin" is one of those words that makes you sound like you know what you're talking about, so pay attention here. All wine contains tannin, as it is a substance derived from the skin of the grapes made to produce the wine. You can actually feel tannin when you take a sip, because tannin gives your mouth the feeling of being dried out. Which means that the more tannin a wine has, the more you'll feel your saliva has gone AWOL when you've taken a sip. Generally, white wine contains far less tannin than red wine; and tannin is more noticeable in fuller-bodied wines with a higher ABV. GET YOUR SWIRL ON All that swirling people do with the wine in their glass before taking a sip isn't just to make them look…well, ridiculous. Swirling actually has a purpose: releasing the wine's aroma, which is where a lot of the flavor in wine comes from. To swirl the wine properly, hold your wineglass by the stem between your index finger and thumb and imagine drawing small circles with it.
THE GENTLEMEN'S ISSUE 2022 • 65
THE DIRTY (HALF) DOZEN Do your research, and you'll find that winemakers around the world use dozens of different grape types to make their wines. But when you get down to it, there are a mere six types of grapes used more than any others. (And yes, these are also the names of varietals you're so used to seeing..they're named after the grapes.) Riesling- white grape, light body Sauvignon Blanc - white grape, medium body Chardonnay - white grape, full body Pinot Noir- red grape, light body Merlot- red grape, medium body Cabernet Sauvignon- red grape, full body Of course, some of these grapes can be made into lighter- or fuller-bodied wines, depending on the style of the winemaker. And while you'll encounter many other grapes on wine lists and in shops (think the light body of white Pinot Grigio grapes or the medium to heavy body of red Malbec grapes), the six listed above are pretty much your foundation for every wine in the world.
CHECK OUT THAT BODY… Nope, not that body. The body on wine, fool. Body is essentially how dense or thick it feels on your tongue. References to a wine's body include the terms "light," "medium," and "full," or, to put it in a simpler analogy, the way skim milk, whole milk, and heavy cream feels in your mouth. You can tell the difference, just as your tongue can detect the difference between light-, mediumor full-bodied red wines. White wines are a little trickier but are still divided into the three body types. Interestingly enough, body also usually corresponds to alcohol content, so the higher the percentage of alcohol-by-volume (ABV), the fuller bodied the wine.
Confident.BeJust
INTERNATIONAL APPEAL So here's the scoop on the origins on that bottle of wine in your hand. Outside of Europe, most wines are identified by the type of grape used to make them. European wines, however, are classified by region as opposed to grape type. Two shining examples of this would be Bordeaux and Rioja— both wines, but named for their regions in France and Spain, respectively.
Mythbuster: Wine's "legs"—the streaks of liquid left on the inside of the glass after you swirl— have no correlation to the wine's quality or its taste. JUST BREATHE Opening a bottle of wine allows oxygen into the bottle, which changes how the wine tastes. This is "decanting" the wine, or letting it breathe. Full-bodied red wines should be allowed time to breathe—anywhere from a few minutes to a few hours—to improve their flavor. In fact, if wine tastes a little too sharp or edgy after being opened, let it sit for a couple minutes. The taste may improve. Note, however, that white wines don't need time to breathe.
BETTER VINTAGE "Vintage" is a term referring to the year wine was bottled. Once upon a time, older wines might have been superior to those of a more recent vintage because of the aging process, but winemakers are now mass-producing wines with methods that ensure quality and taste right when they're released.
There's a certain something about wine that seems to evoke sophistication, an attitude of refinement and occasion that somehow doesn't come with beer. I mean, really, can you imagine sitting with a glass of beer, swirling it around, sniffing it, sipping it and letting its complexities open and reveal themselves on your tongue? Probably not. No one ever talks about the bouquet of beer or its terroir. There's a reason for that. There's a reason you never, ever shotgun wine the way you do beer…Consider this your education on all the whys and ways of wine, just told to you in a manner that is a little more accessible and understandable. Whether you use all this newly gained power to you make yourself sound pretentious later on is all you, dude. But we seriously don't recommend it. In the words of Sonoma Cellar's Rick Myllenbeck, "Just be confident."
66 • VIP ALEXANDRIA MAGAZINE VIP AFTER HOURS PHOTOGRAPHY BY LUCIA SMITH VIP Alexandria Magazine recently hosted its first VIP After Hours event. This iteration was held in the King & Rye Cocktail Garden. Guests enjoyed live music, heavy appetizers and libations. Catoctin Creek Distilling Co. was also present, providing guests with samples of their local spirits. To be notified of future events, be sure to sign up for the VIP email list at www.vipalxmag.com
THE GENTLEMEN'S ISSUE 2022 • 67 MAGAZINE COMING OCTOBER 2022 S ALES@V I P ALE X AND R IA M A G . C O M THE WINE + DINE ISSUE CHEF/BARTENER PROFILES • FALL RECIPES LOCAL RESTAURANT FEATURES COFFEE SHOP GUIDE • BEST WINERIES OF NOVA TO BE FEATURED, EMAIL
CATOCTIN CREEK DISTILLING TOURS + FLIGHTS
Cheesetique offers a variety of wine dinners at both their Alexandria and Shirlington locations. However, they also provide a virtual experience that allows you to learn more about wines, cheeses, and pairing. Purchase your ticket on the Cheesetique website. On your chosen date, pick up your class kit. Be sure to refrigerate the cheeses until one hour before your class begins. Use a computer or mobile device to join the virtual class and follow along. You'll have the opportunity to taste together, chat with new people, ask questions and enjoy! These classes make a fantastic date night or a chance to gather with friends or family members from a www.cheesetique.comdistance.
CHEESETIQUE ONLINE CLASSES
MAY WE SUGGEST...
PLACES TO CELEBRATE VIRGINIA CRAFT BEER MONTH Join Lena's Wood-Fired Pizza & Tap for their 3rd Annual Brewcation, featuring a variety of beer experiences and offerings to celebrate the month in their dog-friendly and aesthetically pleasing outdoor beer garden. They will also have live music in
Catoctin Creek received two stellar reviews from The Whiskey Wash this month. The team at WW sampled both the Roundstone Rye 80 Proof and the Roundstone Rye 92 Proof "Distiller's Edition." Highlights from the reviews: Roundstone Rye 80 Proof - A highly complex rye whisky with a pleasant long finish. (4.5 / 5) Roundstone Rye 92 Proof - This is a smoky, woody, and hearty rye overall, with a well-balanced and broad flavor profile offering lots of interesting character notes between the nose and palate. (4 / 5) You can visit Catoctin Creek in Purcellville, VA on TuesdaysSundays. Learn about how CC whiskey is made on a tour that occurs on the hour every day and lasts thirty minutes. You can also reserve a seat for a flight of CC signature spirits, whisky, brandys or cocktails. www.catoctincreeksilling.com
68 • VIP ALEXANDRIA MAGAZINE FOOD + DRINK
LOCATIONOPENSINDOCHENSECOND Indochen opened its second location in Alexandria this summer, within the Hyatt Centric Hotel on King Street. The new restaurant will serve breakfast, lunch and dinner. The menu is quite eclectic, ensuring there is something for everyone! It includes chicken tikka masala, chow mein, burgers and crab cakes. www.indochen.com
SELF CARE EXCLUSIVE OPENING OFFER FROM HEYDAY!
MANSE is a housewares and lifestyle store focused on carrying unique and artisan-made products.
SHOP LOCAL CHECK OUT MANSE ON COLUMBUS STREET
Heyday recently opened on King Street in Alexandria (located next door to Patagonia). This skincare boutique prides itself on taking the facial out of the spa and bringing it into your life, creating everyday expert skincare that empowers you to be your best self. In short. Heyday offers personalized facials, progressive products and professional guidance. Membership packages are also available. For a limited time, the new Heyday location is offering your first facial for only $65! Book your appointment www.heydayskincare.com/pages/alexandriaat
Join VIP Trivia Nights by VIP Alexandria Magazine is headed your way! Each week equals a new location, new theme, new drink and food specials and new prizes! The inaugural event will take place on August 31st at Village Brauhaus from 7-9pm. In anticipation of the release of HBO's series, House of the Dragon, the first VIP Trivia Night theme will be "Game of Thrones." Do you think you have what it takes to sit on the Iron Throne? We shall see! Join the VIP newsletter to find out when registrations open. Seats will be limited.
EVENTS VIP TRIVIA NIGHT AT VILLAGE BRAUHAUS
STAY STRONG AND EXPERIENCE THE WORX At the WorX it is all about you! Instead of focusing on machines, the small group and private workouts and personalized to your body, needs and goals. The team at the WorX shows off their success stories online and prides themselves on delivering life-changing fitness experiences through classes and programs that empower. Services include access to on-demand workouts, calls and text check-ins, Zoom workouts, group session workouts, nutrition planning and personal training. www.theworxbymaia.com
THE GENTLEMEN'S ISSUE 2022 • 69 the beer garden on Tuesdays and Thursdays from 6:00 pm to 9:00 pm and Saturdays from 12:00 pm to 3:00 pm during August. Lena's will feature a different beer pairing it with a special logoed glass each week.
Turkish Coffee Lady recently celebrated their 5th anniversary with a special food art exhibition. Resident artist Mr. Hasan Kale featured his micro art exhibition, which features landmarks of major US cities, including Alexandria. Complimentary Turkish cuisine and drinks were served throughout the evening.
Learn more at www.turkishcoffeelady.com
PHOTOGRAPHY BY KENNY WALTERS
70 • VIP ALEXANDRIA MAGAZINE TURKISH COFFEE LADY ANNIVERSARY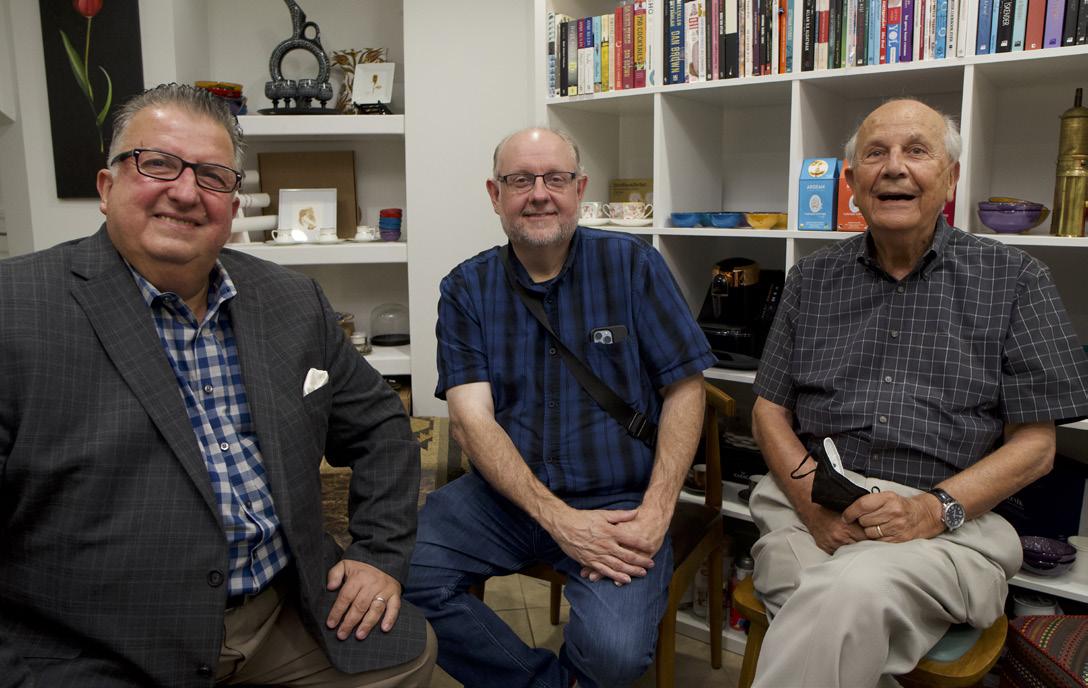 THE GENTLEMEN'S ISSUE 2022 • 712022 August VIP Ad FINAL.indd 1 7/27/22 5:57 PM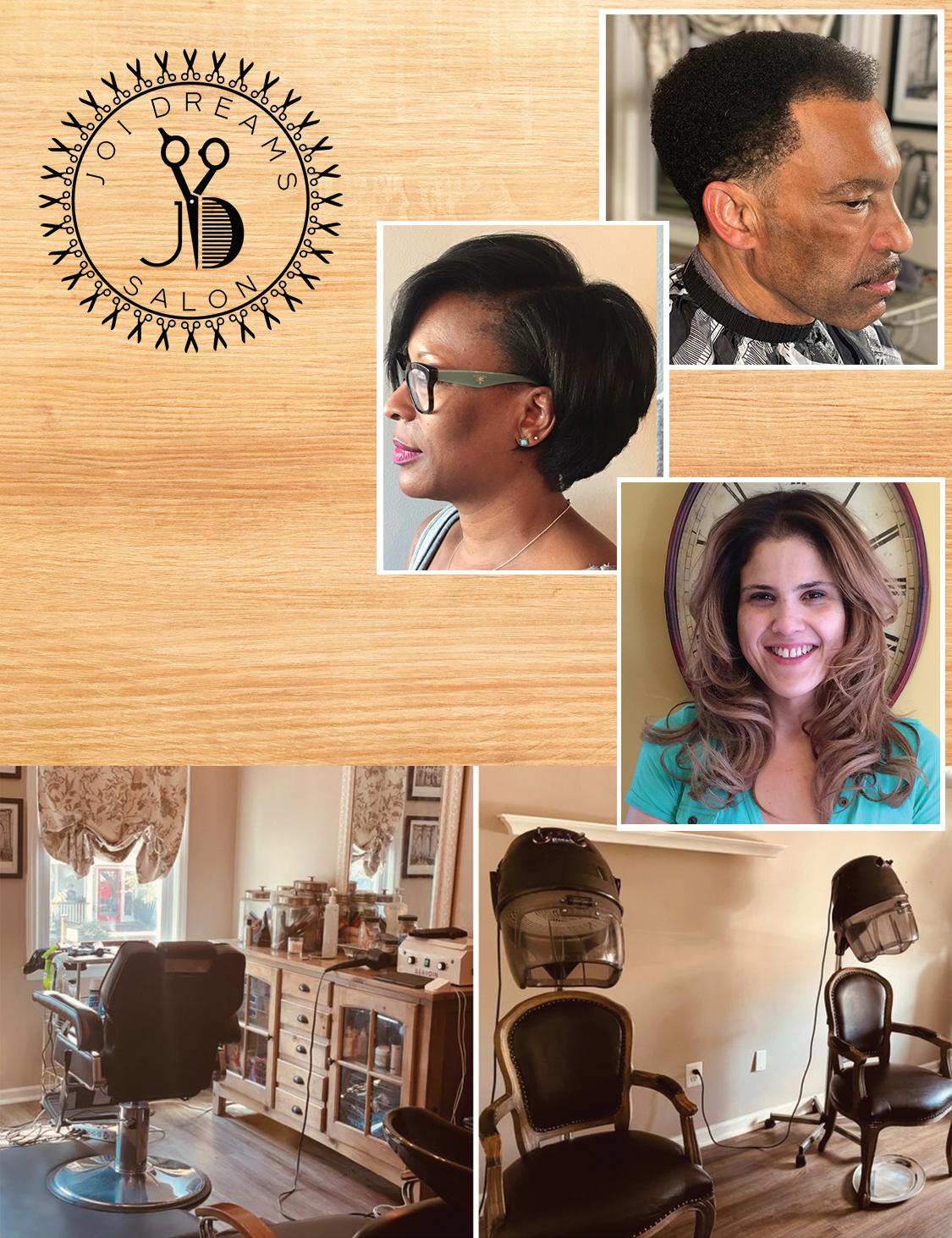 One of the most straightforward hikes on this list, Burke Lake Park offers an easy-to-navigate 4.7-mile closed loop around scenic Burke Lake. Prepare to walk because you will want to complete the full nearly-five-mile circle. Other activities include a miniature train track, a carousel for kids, and a disc golf course.
1. Burke Lake Park (Burke, VA)
72 • VIP ALEXANDRIA MAGAZINE
Top 5 Hiking Trails in Northern Virginia
STORY BY ANDREW GATES PHOTOGRAPHY BY JULIE CARRASCO Picture this: You've laced up your hiking boots, you're in all your various hiking-appropriate gear and you have hours to devote to just you and nature. What do you want to see? What do you want to smell and hear? Ideally, you'll get to break a sweat and break away from the bustle of civilization. Still, short of going all out and losing yourself on the Appalachian Trail or something hardcore, we've got some more accessible, more bite-sized ways to get in tune with the off-grid world around you.
3. Great Falls Park (McLean, VA)
2. Lake Accotink (Springfield, VA) An easy-to-navigate hike, Lake Accotink Park's gravel paths are straight and relatively flat for the most part (though there are certainly some exceptions). Full of wildlife, you will almost certainly see waterfowl and maybe a turtle or frog. I have seen a beaver here (the only time I have ever seen a beaver in the wild); an excellent beginner-level hike for families with young kids or people who may not prefer rugged terrain. From the main parking lot under the beautiful, elevated railroad, visitors can choose to go one of two ways: counterclockwise around the north of the lake or clockwise around the south. I recommend the counterclockwise path to the north, as it is a bit more scenic and typically less crowded. Perhaps the best thing about Lake Accotink Park is not the trails but the lake itself. During the summer months, visitors can rent kayaks, tandem kayaks, or pedal boats for a low price (rates vary by day) at the easy-to-find boathouse. Visitors have free reign to explore the park on the water. Maybe you can see a beaver of your own!
The park is massive, meaning getting lost or going a long way without being near a restroom can be easy. Even if you don't plan to be there too long, pack for a long day anyway in case you get turned around and find yourself taking longer than planned to get back.
As someone who has visited this park regularly for over a decade, I only recently discovered that the best part of Fletcher's Cove is, surprisingly, neither of these fantastic trails but rather an off-the-map section that leads to the water. To get to this hidden gem from the parking lot, take the towpath west until you reach the Arizona Ave Bridge. Pass beneath the bridge so that you are now south of the bridge. Follow the trail until you reach the river. It's not the most straightforward trail to navigate, but the views you will find are astonishing and worth it. Here, you will often find fishermen on the water. As a caution, watch out for snakes in this section, as I have encountered them on more than one occasion.
A weekend experience can be vastly different from a weekday experience. The park is typically reasonably empty on the weekdays but can get packed on weekends. For that reason, visit on a weekday if possible.
Gorgeous views await at Great Falls Park, located around the rocky falls of the Potomac River. For those who prefer more technical terrain – sometimes rocky, narrow, steep, or hilly –you will love Great Falls. Keep in mind that, while stunningly beautiful, this is among the more challenging to navigate hikes on this list, meaning it may not be as ideal for young kids or people who may not prefer rugged terrain.
THE GENTLEMEN'S ISSUE 2022 • 73
The main parking lot becomes crowded, so I recommend parking at the lesser-known lot at the Difficult Run Stream Valley Trail, directly off Georgetown Pike. From that lot, cross the street to the north to get to my favorite trails: the Ridge Trail or the River Trail.
4. Fletcher's Cove (Washington, DC)
Nestled in the Palisades neighborhood of DC, Fletcher's Cove will make you think you are far away from any urban city. The parking lot is at the intersection of two trails that follow parallel to the river: the paved Capital Crescent Trail and the gravel C&O Canal Towpath. Both are extremely easy for any level of hiker and because they are straight paths, it is impossible to get Bothlost.eastern trails lead directly into the heart of Georgetown, where they come to their ends near Key Bridge. Going west, the Capital Crescent Trail goes uphill and loops around into Bethesda. In contrast, the C&O Canal Towpath goes on seemingly endlessly along the river (in actuality, the path does eventually end in Cumberland, MD, which, to give you perspective on how far that is, is closer to Pittsburgh than it is to Washington, DC). Either trail will provide you with views of waterfowl, deer and turtles.
The views at Burke Lake Park are fantastic. It is easy to spot an eagle or waterfowl on the serene, still lake. The terrain is not difficult to manage, though some portions with hills or roots will be. If you visit following a day of rain, the trails can be pretty muddy in some places, particularly around the disc golf course. I recommend parking near the boat launch, where tree coverage keeps your car cool in the shade. I recommend taking a clockwise route around the lake from the boat launch to end the hike with the dam.
Like Burke Lake Park, the paths can sometimes be quite muddy if visiting the day after a heavy rain, particularly the area to the west of the pedestrian bridge, which always seems muddy.
For a fun group activity, a free no-registrationneeded 5K occurs every Saturday at 9:00 am. Meet at the Fletcher's Cove parking lot and join in on the fun!
The only parking lot can be hectic on Saturday mornings, as there is a no-registration-needed 5K held there at 9:00 am. So be sure to arrive early and park wherever you can.
5. Roosevelt Island (Arlington, VA) Surrounded by Rosslyn on one side and Georgetown on the other, Roosevelt Island is an 88-acre forest between some of the most densely populated and developed areas. A small pedestrian bridge connecting the island to the parking lot is the only way to get to the island on foot.
For a first-time visit to Roosevelt Island, take the path from the bridge up the hill to the giant statue of Theodore Roosevelt -- a must-see. It is one of the most beautiful yet unknown monuments in DC. Next, take the Woods Trail and follow it counterclockwise to the Swamp Trail. The Swamp Trail offers gorgeous views of animals along a raised wooden platform. Visitors can spot deer, waterfowl, snakes, and turtles. If you are lucky, there have also been
On the southwesternmost of the island is a hidden gem: an actual beach with sand! It is hardly known about or visited as it is off the main trail. Though I would certainly not recommend swimming in the Potomac, feel free to bring a beach chair and
HAVE YOUR WEDDINGfeatured WE DD INGS @V I PA LEX
THE GENTLEMEN'S ISSUE 2022 • 75 R DS. rn.com
As Head Chef of Kaizen Tavern in Del Ray, Aung Pyae Sone (or "Kelvin" as he is lovingly referred to by regulars) believes that making sushi is an art. But Chef Kelvin's menu does not stop there. Scan the QR code above for a peek at his deliciously curated menu and be sure to stop by for Happy Hour, every day from 3-5pm. Chef Kelvin + his talented staff create some of the best cocktails in Alexandria!
SCAN FOR MENU
76 • VIP ALEXANDRIA MAGAZINE
THE GENTLEMEN'S ISSUE 2022 • 77 L UX U R Y P ERMAN EN T 421 S. Washington St Alexandria VA 22314 | 703-868 2183 | goodbrowsdmv GET GOOD BROWS AT HOME WITH OUR BROW PRODUCT LINE. Our ultra-slim, retractable pencil creates precise hair-like strokes & blends color in for full fluffy brows. No sharpener required. Specially developed for hot and humid climates. Waterproof. Enjoy 10 hours of wear. Contains Vitamin C, a natural antioxidant & Vitamin E to against skin aging. shop at goodbrowsdmv.com
2-YEAR CERTIFICATE
Membership eligibility required. Federally Insured by NCUA.
1-YEAR CERTIFICATES ALSO AVAILABLE AT If rates INCREASE , "JUMP UP" to the HIGHER RATE with the option to "BUMP UP" your deposit, too! SPECTRACU.COM/JUMPANDBUMP FEATURING OUR "JUM P & BUMP" SPECIAL OFFER 2
1APY = Annual Percentage Yield. 2The promotion applies to certificates funded from sources other than Spectra Credit Union. Only one rate increase per certificate per term is allowed. Increases are not automatic, and members must request a bump in the rate. Rate bumps are limited to the same increase as the regular share certificate products. An early withdrawal may impose a penalty. One additional deposit is permitted during the life of the certificate. Fees can reduce the earnings in the account. Membership eligibility requirements must be met. As a condition of membership, you must purchase and maintain one (1) minimum required share for $5.00. The minimum balance required to open and receive dividends is $500. The promotion is a limited-time offer, and Spectra Credit Union reserves the right to end this promotion at any time without further notice.
80 • VIP ALEXANDRIA MAGAZINE 7934 FORT HUNT ROAD ALEXANDRIA, VA (703) 765-1555 GRILL PITTHE LOOKS NICE AND SEARS A MEAN STEAK There's nothing ordinary about a grill that can simmer sauce while searing steaks, just inches apart. Equipped with a sear station, side burner and backed by a 10 year warranty on all parts of the grill. For a huge selection of grills, rubs, seasoning, sauces, charcoal, wood chips and more, visit The Grill Pit! GENESIS II S-335
THE GENTLEMEN'S ISSUE 2022 • 81 PHOTOGRAPHY BY JASON DIXSON PHOTOGRAPHY Te Chamber ALX recently honored the seventh class of 40 Under 40 Honorees at a celebration presented by The Patterson Group. The evening, which took place on the Rooftop Terrace of American Physical Therapy Association included drinks, beautiful views, plenty of photo opportunities and an awards ceremony. CHAMBER ALX 40 UNDER 40 TO VIP ALEXANDRIA MAGAZINE'S WE ARE SO PROUD OF YOU!
82 • VIP ALEXANDRIA MAGAZINE
THE GENTLEMEN'S ISSUE 2022 • 83 The game-changing EV battery platform by GM. Built for ultimate range¹, power and flexibility, it's the innovation at the heart of General Motors' expanding electric vehicle lineup. 1Range will vary based on several factors, including temperature, terrain, battery age, loading, use and maintenance. Simulated or preproduction products shown and subject to change. Certain products not currently available or subject to limited availability. See vehicle websites for details. EVs will never be the same. Simulated battery shown.