mesquite | moapa valley | arizona strip | southerncomplimentaryutahissue
| VIEW ON MAGAZINE | September/October 20222 PUBLISHER & EDITOR Kathy Lee MANAGING EDITOR / ART DIRECTOR Erin Eames COPY EDITOR Elisa ads@ViewOnMagazine.comADVERTISINGADVERTISINGCOVEREamesIMAGEErinEamesWRITERSSALESKathyLeeEMAILSUPPORTSTAFFBertKubicaCherylWhiteheadDISTRIBUTIONViewOnMagazineStaffPUBLISHEDBYViewOnMagazine,Inc.Office(702)346-8439Fax(702)346-4955GENERALINQUIRIESinfo@ViewOnMagazine.comONLINEViewOnMagazine.comFacebookSeptember-October,2022Volume15–Issue5 2007-2022 ViewOn Magazine, Inc. No part of this publication may be reproduced in whole or part without the express written permission from the publisher, including all ads designed by the ViewOn Magazine staff. All articles submitted by contributing writers are deemed correct at the time of publishing. ViewOn Magazine, Inc. and/or any of its affiliates accept no responsibility for articles submitted with incorrect information. Debbie Peters-Wilde, Donna Schorr, Kaylee Pickering, Donna Eads, Tracy Spargue, Barbara Bruno, Helen Houston, Matt Marxteyn, Ashley Centers, Jean Battaglia, Cliff and Ilene Bandringa, Rob Krieger, Anita DeLelles, Judi Moreo, Karen L. Monson, Susie Knudsen, Michelle Sundberg, Craig and Debbie Stocks, Ryan Toone, Nathan Hughes, Burton Weast, Linda Gault, Pete Karns, John Austin, Dan Wright, Elisa Eames, Mari Hasbrouck, Dorothy Golden
Letter from the Editor
There are many fun and interesting ways to participate in our communities as fall approaches. The weather is cooling down, which allows us the opportunity to get back outdoors and enjoy our wonderful climate. If you like outdoor entertainment, Tuachan and the Kayenta Arts Center have much to offer. Of course, and as always, we are so very grateful to our advertisers in this issue, as it is those businesses that allow us to continue to bring you this complimentary publication every other month. Please stop in and support and thank them. Please visit our website at www.ViewOnMagazine.com and like us on Facebook to keep up with current events that did not make it into this "Welcome Back, Snowbirds" edition.
Thank you again for reading, and get out and enjoy the fall!
Dear Readers, We would like to welcome back all of our snowbirds! Our communities have been quite busy while you were away. In this issue, we have included many articles about new and exciting businesses as well as those on the horizon.
If you are interested in joining a big, new business, Crown Beverage will be of interest to you. Please read their story within these pages. They will bring new and amazing things to the City of Mesquite. Information about job opportunities is also included. On another note, we would like to send out a big congratulations to the Virgin Valley High School Bulldogs on their baseball state championship win earlier this summer! The article was written by Dan Wright and is a truly inspiring story that highlights the best in our students. By the way, with a team GPA of 3.52, they were also named Class 3A Academic State Champions by the Nevada Interscholastic Activities Association.
Kathy Lee Editor in Chief
Karen L. Monsen is a freelance writer who lives in St. George, Utah. She covers outdoor topics, nature, science, research, and human impacts. She taught French and social studies in public schools, served as a technical training coordinator, and designed and delivered business and technical writing seminars for corporate clients.
Linda Faas and her husband arrived in Mesquite in 2004. They love the friends they have made here and love exploring the beauty of the surrounding desert. Linda has immersed herself in community life and volunteers with education nonprofits. She is a reporter and feature writer for local and regional publications and is always seeking new adventures.
Elisa Eames is a freelance writer and bookkeeper and loves her time in St. George, where she is surrounded by family. She has studied art, literature, French, and accounting. Her other loves include writing stories, running/hiking, acting/singing, and laughing. When she can, she volunteers in classrooms, assembles refugee kits, and serves in various other capacities around the
Donna Eads and her husband moved to Mesquite in 2010 from Palm Desert, California, and she loves the small-town atmosphere. Her writing experience extends from high school and college newspapers to professional manuals as a critical care nurse. Her passion for tennis is evident in her frequent articles for ViewOn Magazine.
Robcommunity.Kriegerisa 20-plus-year member of the PGA of America and is originally from Cleveland, Ohio. He came to the area as the Director of Golf at Conestoga and now owns his own golf instruction business in St. George called Red Rock Golf Instruction, which is based at Southgate Golf Course Driving Range. He has been writing for ViewOn Magazine since 2010. He is also a Utah PGA Player Development Award Winner. For help with your game, please visit www.stgeorgegolflessons.com or email him at rob@sgugolf.com.
| VIEW ON MAGAZINE | September/October 20224
Frequent
contributors Anita DeLelles, LMT, is a certified Equine and Small Animal Acupressure Practitioner with accreditation from Tallgrass Animal Acupressure Institute. Her studies included two consecutive summers in Bath, England, as well as coursework in Colorado and California and a BFA from UNLV. Anita is certified in small animal massage from the Northwest School of Animal Massage as well as in human massage. In 2014, Anita and husband Ron opened WOOF! Wellness Center and launched their website www.ShopMeoow.com.
David Cordero is MarketingCommunicationstheandDirectorfor the City of St. George. A southern Utah resident since 2006, David has extensive experience in writing, public relations,
5September/october 2022 | VIEW ON MAGAZINE |
Ashley Centers is the former General Manager of Anytime Fitness Mesquite, and her passion for fitness runs deep. She fell in love with competitive powerlifting as a preteen. She set many state records and national qualifying totals during her lifting career prior to her competitive retirement while attending college. Ashley is now an ISSA Elite Level Trainer, Certified Fitness Nutritionist, and Corrective Exercise Specialist and is training for Strongwoman competitions. She is an inactive board member for the Mesquite Senior Games and is excited to remain a contributor for ViewOn Magazine and to write about her passion for health and fitness!
Judi Moreo is one of the most recognized personal growth trainers and coaches in the world. She is the author of 11 books, including two international bestsellers, You Are MoreThan Enough and ConquertheBrain Drain. A self-made success, Judi started her first business with $2,000 and a lot of chutzpah. Judi learned to succeed step-by-step over many years and now has a worldwide following of clients who are enjoying outstanding success as a result of her guidance. You can reach Judi at judi@judimoreo.com or (702) 283-4567.
Cliff and Ilene Bandringa are authors and the creators of BackRoadsWest.com. They have been traveling and photographing the world for more than 20 years, with a motto of finding the lesserknown, off-the-beaten-path places and then sharing their experiences with others. They do this via their blog, the virtual tour guides they've written, lots of YouTube videos, magazine articles, and a sister website of highquality and stock images. You can find all of these at www.BackRoadsWest.com.
Nathan Hughes is a financial advisor with Raymond James. A native of Mesquite, Nevada, Nathan is dedicated to managing and preserving wealth for you and your family. By establishing deep and valued relationships with you, he is able to gain a comprehensive understanding of your needs and goals. Nathan works hard to enhance and preserve your investments while assisting you in realizing your goals through long-term financial solutions. Contact Nathan by phone at (208) 277-9239, by email at nathan.hughes@raymondjames.com, or visit the firm's website at www.CoeurPrivateWealthManagement.com. marketing, and public speaking. He has also served in a variety of volunteer capacities over the years, including Utah Honor Flight, American Legion Post 90, religious education, and as a coach for his son's athletic teams. Email him at david.cordero@sgcity.org.
Helen Houston is the owner of Staging Spaces and Redesign in Mesquite, Nevada. Helen holds certifications as a Drapery and Design Professional, a Certified Color Consultant, and a Real Estate Staging Professional. Helen has been a contributing writer for ViewOn Magazine for the past 13 years. Her creative writing features articles on home fashion, home staging, and home entertaining. Helen is a published author in several national design and trade magazines. She can be reached at Helen@StagingSpaces.biz or (702) 346-0246.
Annual events include a St. Patrick's Day parade and celebration, Earth Day celebration, Fourth of July parade and celebration, the Butch Cassidy 10K and 5K race, Zion Canyon Music Festival, and a Christmas parade and celebration. Our website has more information on those events.
Springdale also has two municipal parks. The George Barker River Park, which includes an off-leash dog park, is located on SR-9 and offers public restrooms, picnic tables, and access to the Virgin River. Our Town Park is located on Lion Boulevard and offers public restrooms, picnic tables, pickleball courts, a tennis court, a frisbee golf course, recycling bins, and a playground. The town hall, library, and community center are also located on Lion Boulevard.
Message fromthe Mayor
| VIEW ON MAGAZINE | September/October 20226
A visitor can reserve a room in one of our hotels, bed and breakfasts, inns, or nightly rentals and park their vehicle once. From there, they can ride our shuttles around town and into Zion National Park. Bike rentals are also readily available throughout the central commercial district and are a great way to get around town and into Zion Canyon.
S
Utah Tech University, located in St. George, Utah, owns the O. C. Tanner Amphitheater in Springdale. It is Utah's premier outdoor theater with the cliffs of Zion as a jaw-dropping backdrop. This is the best-kept secret in terms of outdoor venues in the country. Events scheduled for 2022 include the Utah Symphony, Spirit of Polynesia, and the Zion Canyon Music Festival.
pringdale, Utah, is unique both in landscape and as a community. It is surrounded by the natural grandeur of Zion Canyon and is the gateway to Zion National Park. The Town of Springdale pursues open-space and lowimpact development in order to blend the town with the scenic beauty of its environs. The town itself is charming and offers locally-owned restaurants, galleries, and retail shops.
Springdale faces many of the same challenges as other communities as well as some that are unique. With visitation reaching a record high in 2021 (more than 5 million), Zion National Park is now the second most-visited national park in the country. This is a boom for our businesses but also creates challenges for parking and crowds. The parking lots in Zion typically fill up early in the morning, so plan to park in Springdale and ride the shuttle to the park entrance. Many of our overnight accommodations are also within walking distance of the entrance. Other challenges we are actively working on are workforce housing, slowing down the conversion of long-term residential properties into nightly rentals, more-robust internet service, and reducing our water use in light of the historic drought in the southwestern United States. We take our responsibility as "host" to millions of people each year very seriously. We welcome you to visit us and urge you to stay in Springdale and have your best experiences here.Mayor Barbara Bruno
| VIEW ON MAGAZINE | September/October 20228 Contents Prepare Your Homefor the Holidays with SUU Community Education A Refreshing Opportunity Fast-Growing Global Beverage Can Manufacturer Builds Facility in Mesquite 66 VVHS Bulldog Baseball 2022 Nevada 3A State Champions 2466 24 FEATURES 2020 Bear Paw Design Group Brings New Life to Landscaping 86 86
9September/october 2022 | VIEW ON MAGAZINE | Contents 82PETS Alternative Therapies for Dog Health74 GOLF Rotate and Move Your Body Through Impact to Reduce Your Slice82 THE ARTS Celebrating Over Two Decades of Art in Kayenta79 DESIGN The Span of Fans ADVENTURE Twin Point: Little Known Overlook of the Grand Canyon 34 MOTIVATION Staying Positive in Challenging Times12 EDUCATION Prepare Your Home for the Holidays86 OUTDOORS School of Hard and Soft Rocks 96 2848 FITNESS Season Are Changing, and So Are We! 30 FINANCE The Psychological Side of Spending Your Retirement Savings 62 34 VIEW ON 96 INSPIRATION How To Be Patient
- Debbie Peters-Wilde
| VIEW ON MAGAZINE | September/October 202210
Why
M y husband, Craig, and I have been happy residents of Mesquite for the past 16 years. Craig enjoys the outdoor fun of ATV riding, while I'm a realtor here in town and have been helping buyers and sellers for over 16 years. To help new buyers join our community is the best. They love the small town feel of cleanliness, safety, and friendly residents. Mesquite has a great library and community arts center to enjoy as an attendee, or join as an actor or theater assistant. If you are looking for that relaxed, safe, and clean town to call home, Mesquite is your place!
Cedar CityI Love
From disc golf in Thunderbird Gardens to hikes on Cedar Mountain, I love that he now gets a chance to fall in love with the outdoors like I did.
B orn and raised here, I have always loved Cedar City! The proximity to the parks and plenty of outdoor recreation in between the parks were highlights of my childhood and are things I look forward to sharing with my own kids.
With Zion only an hour away and Cedar Breaks even closer, as soon as I had my driver's license, my friends and I came up with a plan. We would all kick in for an annual National Parks pass and gas for the trips, pile into my Oldsmobile, and hit the trails! There were very few weekends that we didn't spend exploring the trails in Cedar City, Dixie National Forest, Zion, Snow Canyon, and everywhere in between.
Now, even my three-year-old knows that weekends mean we play outside!
- Kaylee Pickering
Why I Love Mesquite
Donna Schorr
Why I Love
W hat do I love most about Scenic? My neighbors! The warmth of the welcome we received was like something from a Normal Rockwell picture, and no matter what we needed, they were (and are) there to help. And no matter which direction we look, we have incredible desert vistas, and I love how there is art everywhere. From the time we get off the exit at Mesquite to the time we drive up to our lovely neighborhood, there is art and beauty all around. Even local law enforcement has made us feel welcome here. There is a community feel that is tangible. We came with one dog, and adopted two more, so our family expanded with canine love!
-
11September/october 2022 | VIEW ON MAGAZINE |
Scenic
by Judi Moreo T here are always going to be challenging times in life. The real challenge is to overcome them. For some of us, an obstacle may be "the end of the line." For others with strong beliefs and great expectations, an obstacle is simply seen as a setback. Let it be that way for you. Have faith in your future. Most of the time, overcoming challenges brings change. When change occurs, we are often out of our comfort zone—and that can be frightening. Having the right attitude will determine how you view the things that happen to you. How do you view life and face adversity?
Staying Positive in Challenging Times view on MOTIVATION
1. Evaluation Will the path that you have been traveling take you where you want to go? Evaluate what's working, what's not working, what you want, and what you don't want. Through careful evaluation, you may find that you've been on the wrong path.
Choose to have a good attitude. With a positive attitude, you can recognize obstacles as vehicles that will help you to overcome challenging times. There are five powerful steps you can use to stay positive in difficult times. As you read them, think about what actions you will need to take to live the life you want. Your life can't change by itself. Ultimately, it's the actions you take that make the difference between successful living and just surviving.
By practicing these five steps, you will find yourself developing strengths, poise, and beliefs that nothing on this earth can shake. You and I have the power to tap into our inner resources and to connect with the strength that will always lead us to overcome our obstacles and challenges and that will produce positive results in our lives. You can do this. You are more than enough!V
What goals do you have? Having goals gives us a purpose in life. They are the fuel that operates your vehicle. Determine how much time you have left. How do you want to spend it? Writing down your goals is a basic strategy. Only a very small percentage of people actually commit to writing down what they want. It has been proven that cursive writing has a direct correlation to the subconscious mind, causing it to create that which we desire.
Unless we prepare for change, it is unlikely these steps will bring about the success we seek. A consequence of letting change happen without our active involvement is that we might not like where it takes us. If you want to change your future, you must change what you are doing in the present. You have a choice as to how you handle change.
2. Determine Your Goals
Once you have a plan, it's time to take action. You can make things happen. Life is what you make it. Staying positive in hard times means we take one step at a time until we overcome our challenges.
5. Never Give Up
3. Prepare for Change
Judi Moreo, the Ultimate Achievement Coach, helps you discover creative ways of overcoming obstacles. Clear faulty thinking patterns and damaging feelings so you can develop personal power, establish healthier relationships, gain the respect you deserve, and love yourself. She can be contacted at judi@judimoreo.com.
13September/october 2022 | VIEW ON MAGAZINE |
4. Take Action
Anything worth doing is worth sticking with until you achieve success. Decades ago, Calvin Coolidge said, "Nothing in this world will take the place of persistence. Talent will not. Nothing is more common than unsuccessful people with talent. Genius will not. Unrewarded genius is almost a proverb. Education will not. The world is full of educated derelicts. Persistence and determination alone are omnipotent. The slogan, 'press on,' has solved and will always solve the problems of the human race."
Glittering champagne slopes, bluebird skies, and a backdrop of vibrant red rock: Brian Head Resort is a favorite destination among locals and visitors alike for incredible views. From the top of the lift at Giant Steps, visitors can see stretches of Dixie National Forest peppered with red rock ridges and unique formations that seem endless.
Gliding down the slopes, you'll find pockets of champagne powder, groomed runs, and a relaxed experience that's hard to beat. While not the biggest resort in Utah, Brian Head Resort boasts 71 runs, two tubing hills, and a friendly atmosphere that is its own form of excitement.
Brian Head Resort
Stunning Sightsand Winter Nightsin Southern Utah
by Kaylee Pickering W e're soaking up the stunning fall color around us and enjoying the last grips of autumn while dreaming of winter. Like many of the snowbirds who spend winter in our backyard, we're keeping an eye out for the snow-laden clouds and crisp morning air that signals the arrival of our favorite season in southern Utah.
When the snow flurries fall and the forests around us are quieted with a blanket of snow, we're prepared for adventure with our gear in hand and our dreams of incredible views and one-of-akind experiences.
15September/october 2022 | VIEW ON MAGAZINE | BeeleyMoniquebyImage-ResortHeadBrian
| VIEW ON MAGAZINE | September/October 202216
While the idea of a three-hour snowmobile tour through the forest and into Cedar Breaks National Monument can seem daunting, having a guide and protective gear provided for you eases the anxiety. The guides at Thunder Mountain Motorsports are experts and will calm any fears with their own excitement and stories of tours past. Even in a blizzard, they'll get you through safely to unbelievable views!
Snowmobile Tour through Dixie National Forest
Sweeping across snow-capped meadows and along tree-lined trails, the world seems to melt away for a moment as the only things that surround you are an expansive forest, the roar of the snowmobile, and the beautiful sights along the way.
Snowmobile Tour - Image by Visit Cedar City Brian Head
Cross Country Skiing into Cedar Breaks National Monument Without the roar of a snowmobile or the hustle and bustle of the summertime crowds, a cross-country ski trip into Cedar Breaks National Monument provides a truly awe-inspiring experience. Sparkling meadows covered in snow give way to views of fire and ice as you see the vibrant red formations of the monument that are capped for the season. It's possible here to take a moment in complete silence to experience the beauty and pace of nature.
17September/october 2022 | VIEW ON MAGAZINE | ArevaloLouisbyImage-SkiingCountryCross
Ice Skating A true winter classic, ice skating is always a must on our bucket list! At 10,000 feet, the open-air ice skating rink at Brian Head Ice is a peaceful experience that's perfect to round out a day on the slopes. When building the rink, they left several pine trees in the center and around the edges. Ornamented with twinkling lights, these pines are a fun addition to the experience as you glide among the trees.
Brian Head Ice - Image by Brian Head Ice
Utah is home to some incredible International Dark Sky Parks, with Cedar Breaks National Monument ranking among them. Only five minutes away, the town of Brian Head (and the resort) gets to enjoy some of these unbelievable nightsky views as well.
| VIEW ON MAGAZINE | September/October 202218
Grab tickets for night skiing to enjoy runs beneath expansive skies teeming with stars, or pack your snowshoes and crosscountry skis for a short walk from the Northern Overlook to experience the views within the monument itself. Either way, you'll find yourself enjoying gorgeous views and leaving with memories that are not soon forgotten.
Night Skiing and Dark Sky Views
19September/october 2022 | VIEW ON MAGAZINE | Visit Early for a Collision of Fall and Winter With snowfall arriving early (sometimes as early as October), it's still possible to plan a late fall visit to Brian Head and catch a collision of vibrant fall color and crisp winter. Keep an eye on the fall color report at visitcedarcity.com to stay aware of how the leaves are changing, and keep your fingers crossed for snow in the forecast.V Let Wonder be your guide. Visit Cedar City · Brian Head Brian Head Fall with Snow - Image by Brittany Alexis
A BEVERAGEOPPORTUNITY:REFRESHINGFAST-GROWINGGLOBALCANMANUFACTURERBUILDSFACILITYINMESQUITE | VIEW ON MAGAZINE | September/October 202220
B everage cans are ubiquitous products, but most of us never stop to think about how they are made or about the convenience they add to our everyday lives. For example, did you know that over 100 billion beverage cans are currently produced in North America each year? That is nearly enough cans to circle the earth once a day for an entire year. This growing multi-billion-dollar manufacturing industry is now in our backyard with the arrival of Crown Holdings, Inc. (Crown), which is building a state-of-the-art beverage can manufacturing facility in Mesquite, Nevada. Located in the Mesquite Technology and Commerce Center, the 355,000-square-foot facility is expected to begin operations in the second quarter of 2023 and will create over 125 new jobs. According to The Can Manufacturers Institute, manufacturers of cans began exploring the adaptation of cans to contain carbonated beverages as early as the 1930s. The first aluminum beverage can was manufactured by Reynolds Metals Company in 1963 and was used to contain a diet cola called "Slenderella."
21September/october 2022 | VIEW ON MAGAZINE |
Royal Crown adopted the aluminum can in 1964, and by 1967, Pepsi and Coke had followed. Since then, the beverage can has evolved into a modern packaging option designed to fit our busy, on-the-go lifestyles. Consumers can buy everything from craft beer and wine to energy drinks and water in aluminum cans. Beverage cans are also the most recycled beverage containers on the planet, with
Across the globe, beverage cans are witnessing historic levels of growth. As of 2021, over 75% of new beverage launches in North America were in aluminum cans—more than double the rate of just five years ago. This rising trend can be attributed to several factors, including the format's favorable sustainability credentials, convenience, an increase in off-premise consumption, and shifting packaging preferences for new beverage options (e.g., energy drinks, seltzers).
Founded in 1892, Crown works with many established and growing beverage brands in North America and produces approximately one in four aluminum beverage cans in the region. On a global scale, the company operates 200 plants in 40 countries and employs over 26,000 people. Its portfolio includes a range of other metal packaging used for a variety of goods that people come into contact with every day. This includes food, health, beauty, and household products as well as packaging and equipment that ensures the safe delivery of goods from one point to another.
The Mesquite facility will produce aluminum beverage cans and represents Crown's fourth greenfield plant announced in North America since 2017. The company considers many factors when choosing the site for a new plant, including employee wellness and regional business opportunities.
Mesquite's location also offers easy access to the company's customers in southern California, Arizona, and Salt Lake City.
| VIEW ON MAGAZINE | September/October 202222 consumers recycling aluminum cans at more than double the rate that they recycle plastic bottles—which is 69% on average globally. Every beverage can that is recycled can become a new beverage can. In fact, it can take as little as two months for a recycled container to return to the retail shelf as another beverage can.
Most consumers also have no idea that many exacting scientific processes are behind the manufacture of aluminum beverage cans. Today, thanks to efforts by Crown and the industry at large to reduce the environmental footprint of metal packaging, the walls on the body of an aluminum beverage can are as thin as one human hair. However, they still provide the required strength and protection to keep our favorite beverages fresh and cold.
Aluminum beverage cans are also capable of withstanding three times the amount of pressure than that of an average car tire. Despite the complex processes involved in making them, cans are sometimes produced at line speeds exceeding 2,800 cans per minute. This means that thousands of cans are produced in the amount of time it takes to brush your teeth!
Nestled amid the scenic vistas and flat-top mesas of the Virgin River Valley, Mesquite is about an hour north of Las Vegas and is a small, friendly town full of outdoor adventure opportunities thanks to its proximity to national parks.
To learn about Crown, the high-speed beverage can manufacturing industry, or to apply for open positions in Mesquite, visit www.CrownCork.com.
23September/october 2022 | VIEW ON MAGAZINE |
The company is currently accepting applicants for a range of positions, including entry-level laborers and skilled electricians. While the plant is under construction, employees will report to a temporary training center where they will receive both classroom and hands-on education. Employees will have the opportunity to travel to other Crown plants for more in-depth training.
V
The company prioritizes ongoing professional and personal development for its global employees, offering a broad range of educational opportunities. Training includes a mix of mandatory and voluntary training programs that occur in classrooms, online, on the job, or in partnership with academic institutions. This is balanced with competitive salaries, comprehensive healthcare, and retirement benefits as well as paid time off and tuition assistance.
Like every plant in Crown's global network, the Mesquite plant will prioritize sustainable operations. Guided by the company's Twentyby30 sustainability program, this includes committing to nurture a safe, diverse, and inclusive workplace and optimizing its global efforts at the plant level by sharing operational efficiencies.
24
2022 by Dan Wright | Photos by Damon Jackson T ALK IS CHEAP. This was the motto for the 2022 Virgin Valley High School Nevada 3A State Champion baseball team.
Gut check time: was the strong 7-1 start a fluke? Was the team really as good as advertised? I didn't believe the strong start to the season was a fluke, but it had turned BULLDOG BASEBALL NEVADA 3A STATE CHAMPIONS
VVHS
BACK ROW (left to right): Coach Jon Felix, Coach Nick Montoya, Bryce Intagliata, Mason Montoya, Cameron Wright, Braden Harris, Jared Jensen, Kyler Sudweeks, Martin Jordan, Matt Hughes, Kurt Felix, Coach Dan Wright, Coach Jon Hoover FRONT ROW (left to right): Chandon Jensen, Aidan Litzenberger, Gavin Hughes, Stratton Waite, Manny Plancarte, Decker Lee, Joey Kazek, Drake Wakefield, Cameron Perkins, Coach Nate Porter
2022
As the season started, the excitement and energy at practice were impressive. We were off to a good start, going 7-1 in the preseason and winning our own tournament, the Cactus Classic. Our only loss in the early going of the season was to a team in Las Vegas that ended up finishing second in the state at the 4A level.
During the next 18 days, the team played seven games and went 3-4 with a tough loss to Clark on our home field, giving up four runs in the top of the seventh to lose the lead. Then there was a blowout loss at home against Pahrump, losing 11-0.
| VIEW ON MAGAZINE | September/October
Let me set the stage. The prior year, the 2021 team ended the season well with a good showing in the playoffs, finishing third in the southern Nevada region after entering the tournament as the sixth seed. The team was young with many of the key pitchers and position players returning, and the news that Kyler Sudweeks (LHP/1B) was coming back to VVHS for his senior year to play basketball and baseball for the Bulldogs created a lot of enthusiasm. Among the players, parents, and community at large, there was much excitement about the hopes and prospects for the 2022 season. It's easy to talk about having a good team, but we had to prove it on the field. TALK IS CHEAP.
25September/october 2022 | VIEW ON MAGAZINE | out to provide a false sense of security for the team. After that strong start, I think there was the feeling that we were already as good as we needed to be—and the intensity at practices matched that attitude. But amidst the frustration, you could also sense the deep desire of the players and coaches alike to get back on the winning track—we just had to figure out how to do that. The players continued to assert that they wanted to achieve their goal of winning the state title. TALK IS CHEAP. As we began moving into the Desert League schedule, the coaching staff knew a change was needed, and we decided to raise our expectations for each other and the players as well. It was time to raise the bar. From that moment on, we demanded more intensity at practice and also turned our focus to the finer points of the game. We refined our team defense, spent more time on pitcher development, and continued to take countless ground balls and swings in the cage. No detail of the game was too small. Every time we challenged the boys to work harder and work longer—THEY RESPONDED. The hard work started paying off, and the attitude and confidence of the team started to improve.
The last 10 games of our season consisted of our Desert League schedule. The first big league win we had was our second league game on the road at Eldorado. We beat them convincingly 15-1. In my opinion, that was a turning point for our team to get back on track. Eldorado was a good team, and it was a game we were looking forward to—and the boys responded! We continued to win league games, including home wins against Moapa Valley with a score of 6-4 and also Eldorado again with 5-2.
The last regular season league game of the year was on the road against Moapa Valley—the winner would claim the No.1 seed in the Southern Nevada Region Tournament. The game had a playoff-type atmosphere, and both teams came to play.
I could not have been prouder of the boys and how they battled through this game, especially with so much riding on the outcome. It was a hard-fought game with many ups and downs, but the team never let up! Coach Jon Felix has this to say about the Moapa Valley game, "We knew it would be a tough game on the road. Moapa Valley had bases loaded
At the end of seven innings, the score was 0-0! We were able to punch a run across the plate in the top of the eighth inning to take a 1-0 lead and ended up with a 1-0 win and the No. 1 seed going into the Southern Nevada Region Tournament.
With over 35 years of head coaching experience at the high school level in Utah and boasting six state championships, Coach Jon Hoover says, "I've never seen a team turn it around as fast as this team did—along with changing the mindset and culture. I would go to war with these guys."
| VIEW ON MAGAZINE | September/October 202226
TALK IS CHEAP. It's easy to talk about being good. It's harder to prove it on the field, and the 2022 State Champion VVHS Bulldogs did just that. Not only did the 2022 VVHS Bulldog baseball team prove it on the field, but the team was also the 2022 Nevada 3A Academic State Champions as well! With only three seniors graduating, the 2023 Bulldog baseball team will have a lot of familiar faces. There will be excitement and anticipation for the defending state champions, but we won't forget our 2022 motto:
27September/october 2022 | VIEW ON MAGAZINE | and was threatening to score in both of the last two innings of the game. But our boys showed some grit and ended both innings with double plays to hold the one-run lead and win the league championship. I am so proud of the boys. They learned to face adversity and came together as a team."
TALK IS CHEAP!
Going into the bottom of the sixth, we were losing with a score of 7-2 but ended up winning 8-7 in nine innings! From there, we beat Moapa Valley two more times to clinch a state tournament berth and also become the Southern Nevada Region Champions!
V
Coach Nick Montoya sums up how all the coaches feel about the 2022 state championship team when he says, "I am extremely proud of their accomplishment of being a state championship team! I am just as proud of what they have become off the field as individuals. The determination and hard work they put in to be what they are now and will always be—state champions—will be with them forever!"
The state tournament was held in Fernley, Nevada, which is outside of Reno, Nevada. We arrived in Reno late on a Wednesday and had the opportunity to have a light practice at the University of Nevada, Reno baseball field—which was a memorable experience for our team! The next day, we played our first game against Dayton, and in four innings, we won 17-2 via the mercy rule. The next day, we went on to beat Moapa Valley via the mercy rule again with a score of 12-2 and then defeated Truckee 12-6 to capture Virgin Valley High School's tenth overall baseball state championship title and the first since 2010.
The fun was just beginning as we started the region tournament. Because we were the No.1 seed, we held the home field advantage—and never lost it! We defeated Western in game one of the tourney, which set up a rematch with a good Pahrump team.
The 2022 Bulldog baseball team was a special team. It was beautiful to watch the players come together behind the common goal of winning the state championship. We ended the season on a 17-game winning streak that was fueled by hard work, commitment to the team, and never giving up!
Author's note: I want to publicly thank all the players for their hard work and dedication along with their parents for their support. Many thanks go out to our sponsors. We couldn't have done it without you, and we hope for your continued support next season. I also want to thank the VVHS administration for their support of our baseball program. Lastly, I want to thank the coaching staff: Jon Felix, Nick Montoya, Nate Porter, and Jon Hoover. These guys put in the work to help make this team achieve their potential, and I couldn't ask for a better group of guys to coach with. Go Bulldogs!
The thing I would like to mention is that while you are experiencing a period of adjustment, it is a great time to give yourself new goals and to challenge yourself to try and add a few new things to your routine.
Some examples of challenges to give yourself are to add a fourth day to your three-day workout routine or to add an extra few blocks per day on your daily walk or bike ride. Or maybe you could try out that new fitness class you've been considering!
The best part about change and challenging yourself to try new things during different stages of life is that you can push yourself to a much higher level in your fitness than you would really even believe possible. Small changes like those few extra steps can burn hundreds more calories per week. A new fitness class may help you work on a problem area that you've been avoiding and can boost your cardio strength. Or a few small changes to your strength training routine could improve an area you've felt weak in.
And remember to enjoy the journey on the way to that next level!
Seasons Are Changing, and So Are We! | VIEW ON MAGAZINE | September/October 202228
I want to talk a little about getting back into our health and fitness routines and challenging ourselves to try some new things. As a snowbird, even if you've made the seasonal trip many times and are returning to a familiar place, it can be an adjustment being back (and it almost always is). And as a full-time resident, the change from summer activity levels to fall levels can leave you feeling the effects for weeks.
So this fall, embrace the unknown and challenge yourself to try something unexpected and new. Give yourself the gift of trying something that will move you a step closer to your ultimate fitness goals. Let the changes you are experiencing push you to the next level in your fitness.
See you next edition!V
view on FITNESS
Because your body is already adapting to something new, whether it's the change in weather, your overall activity levels, geographical location, or a combination, this is the absolute perfect time to try that new class, cardio warmup, or strength training routine you've been thinking about. Because your body hasn't adapted to the changes yet, there is greater potential at this point in time to see exponential results from making even minor changes.
by Ashley Centers G reetings again, kind readers! And to our returning snowbirds, welcome home! Fall is upon us, and it's time to get back into the swing of things in our new Insurroundings!thisedition,
Until the next edition, welcome back, have fun, and enjoy our beautiful city and all its wonderful opportunities for challenging yourself to reach a healthier you!
view on FINANCE | VIEW ON MAGAZINE | September/October 202230
Many investors worry about outliving their savings. As a result, they spendtheyunderestimatesometimeswhatcancomfortablyinretirement.
It turns out that many people are so focused on accumulating assets that they never really think about actually withdrawing the money. In fact, recent studies show that many retirees aren't drawing down their retirement portfolios, opting instead to live on Social Security and the minimum required distributions (aka RMDs) so their portfolios can continue to grow. This may lead to unnecessary sacrifices in a retiree's standard of living.
According to research from BlackRock, most current retirees still have 80% of their pre-retirement savings after almost two decades in retirement.
RETIREMENT and LONGEVITY
| VIEW ON MAGAZINE | September/October 202230 THE PSYCHOLOGICAL SIDE of Spending Your Retirement Savings
Nathan Hughes Financial Advisor with Raymond James This article is provided by RaymondJames.com/commentary-and-insights
Raymond James & Associates, Inc., member New York Stock Exchange/SIPC
F or years, you've been saving and investing for retirement. But what happens when you finally retire and it's time to switch gears from saving to spending?
By spending less and allowing their savings to potentially grow in the early years of retirement, they hope to offset some of the Collaboratinguncertainty.withyourfinancial advisor can help increase your confidence about having enough money to live comfortably throughout retirement. Just like in your working years, you can establish a just-in-case cash cushion or line of credit that helps put you at ease. And having a sound distribution strategy in place—one that takes into account your income sources, lifestyle, asset locations, and tax situation—can help you enjoy the retirement lifestyle you envisioned. Withdrawing Your Money When it comes to withdrawing your retirement savings, here are a few things to consider:
There's little doubt your income needs will fluctuate during retirement. The early years may be filled with travel and other big-ticket events or items that require more substantial withdrawals. As time goes on, you'll likely travel less, but your healthcare expenses may increase. Studies show that spending tends to decline in the later years of retirement, which is most likely the result of less travel and similar
group understands that over the course of a longterm retirement, inflation can erode savings, portfolio returns can vary, and healthcare costs can quickly escalate. And they may be concerned about outliving their savings—according to the Insured Retirement Institute, only 25% of baby boomers believe their savings will last throughout retirement.
So why aren't these retirees spending their nest eggs? Some may be spending as little as possible to leave behind a larger sum for their loved ones or for philanthropic pursuits. But in many cases, it's because they aren't sure how to determine a sustainable withdrawal rate that accounts for their total lifespan. They worry about the "what ifs" that retirement may throw their way and want to be prepared. You may be able to Thisrelate.latter
• unexpected expenses (healthcare costs, auto repairs). Consider paying for your essential expenses with guaranteed income sources such as Social Security or annuities. Use growth or income investments to pay for lifestyle expenses, and maintain a cash reserve for any unexpected costs that might occur.
• essential expenses (think food, housing, and insurance) • lifestyle expenses (vacations, hobbies)
31September/october 2022 | VIEW ON MAGAZINE | The Problem with Uncertainty
ORGANIZE YOUR EXPENSES. Three typical categories include:
BE FLEXIBLE. For instance, a downturn in the market is a good time to tighten the reins on your spending. But if you experience some unexpected investment gains, the timing might be right for that dream vacation.
Sources:professional.kitces.com, forbes.com, cnbc.com, ournextlife.com, smartaboutmoney.org, thestreet.com, kiplinger.com, myirionline.org.
Review your plan Work with your advisor to develop and review your retirement income and distribution strategies. You can run hypothetical simulations based on different withdrawal rates, how many years you will live in retirement, or any other contingencies. This will allow you to develop a better idea of how much you can comfortably and confidently spend in retirement to help achieve your goals.
Everyone's retirement situation is different. You may have encountered some unexpected circumstances such as a layoff or forced retirement that occurred earlier than you planned, and you weren't able to save as much as you hoped as a result.
Building in flexibility allows you to go with the flow. Just be sure to regularly touch base with your advisor so your budget can stay on track.
On the other hand, leaving a legacy may be your primary goal. Whatever the case may be, establishing a withdrawal strategy that's right for you—while also keeping your emotions in check—is often a good plan of action.
Raymond James and its advisors do not offer tax advice. You should discuss any tax matters with the appropriate
Nathan Hughes is a native of Mesquite, Nevada. He is licensed and serves clients in Nevada, Utah, Idaho, and Washington as a Financial Advisor at Coeur Private Wealth Management of Raymond James. Please feel free to contact him by phone at (208) 277-9239, by email at nathan.hughes@raymondjames.com, or visit the firm's website at www.CoeurPrivateWealthManagement.com. He would be happy to connect with you.
| VIEW ON MAGAZINE | September/October 202232 pursuits. According to the Bureau of Labor Statistics, people ages 55 to 64 spend on average $60,076 per year, while people ages 65 and older spend $45,221.
V
| VIEW ON MAGAZINE | September/October 202234 by Cliff & Ilene Bandringa
view on ADVENTURE
Twin Point
T win Point is a seldom-visited viewpoint overlooking the north rim of the Grand Canyon and is a great offpavement road trip into the Arizona Strip and the vast Grand Canyon-Parashant National Monument. From St. George, Utah, the journey to Twin Point can be a day trip or a multi-day camping adventure to see the many interesting sights within the monument. Either way, you'll be rewarded with a stunning view of the Grand Canyon without any crowds.
Arizona Strip The Arizona Strip is a remote stretch of high desert sandwiched between the Grand Canyon and the Utah border. It is home to three national monuments, one of them being the Grand Canyon-Parashant. St. George is the nearest town to the Parashant and is the starting point for our trip. Since we live nearby, we chose to make it a day trip, but there are plenty of places to camp along the way. Camping is the best way to spend time here and really explore this area. Just make sure that you are well supplied because there are no towns, businesses, eateries, or gas stations between St. George and the Colorado River. None. This is a very remote area. Before starting any trip into the Parashant or the Strip (as the locals call these areas), we highly recommend a stop at the BLM Interagency Visitor Center in St. George. It's easy to find by taking the Bluff Street exit off I-15 and then turning east to follow the brown signs which lead to the center at 345 East Riverside Drive. Here you'll find plenty of information, including an excellent map of the national monument plus knowledgeable staff that can tell you just about anything you want to know about the Arizona Strip and southern Utah. Be
The Trip Begins Start your trip to Twin Point by taking Southern Parkway (which is Utah State Route 7 located just south of St. George on I-15) to the River Road exit (about three miles east of I-15). Why is it called River Road? River Road is a major north-south arterial road through St. George. Heading south on it for over 100 miles will eventually lead you to the Colorado River. But our trip will only cover a portion of the River Road route. Turn right at the bottom of the River Road exit, and say goodbye to the pavement. This will be the last time you'll
Little Known Overlook of the Grand Canyon
35September/october 2022 | VIEW ON MAGAZINE | sure to tell them you're heading to Twin Point so that they can tell you about road conditions. And before leaving St. George to start this trip, be sure your gas tank is full and you've got lots of drinking water.
Where We Pass Through Our trip takes us south on the well-defined Road 5. In 20 miles, we'll pass by what used to be a large ranch settlement called Wolf Hole. Then we'll pass through a large swath of land named Mainstreet Valley. At 38 miles from the pavement, we make our first turn, which is a right onto Road 103. We'll see the sign that marks the boundary of the national monument. At 75.5 miles, our trip route bears right onto Road 1019. This will be the road that leads the rest of the way to Twin Point. Our blog or YouTube channel has more detailed and visual trip directions. Look for the links below.
| VIEW ON MAGAZINE | September/October 202236
see it on this trip. Where the pavement turns to dirt marks the Utah-Arizona border and is the beginning of Road 5. Also known as the Mt. Trumbull Loop, Road 5 eventually leads to a famous Grand Canyon overlook along with other interesting places. But that's a trip for another day. From the end of the pavement, it's 90 miles one way to Twin Point. Yes, that means it's 180 miles round trip on a dirt road to return to this point. So if you're making this a day trip, we suggest you get an early start if you don't want to drive back in the dark. And be sure to have everything you need (food, water, etc.) for a full day in this isolated area.
37September/october 2022 | VIEW ON MAGAZINE |
The Road's End Twin Point is actually a long peninsula jutting out into the canyon. Unlike the western views of the canyon that you saw at the previous turnout, Twin Point offers views to the south and east. You won't be able to see the skywalk from here, and unfortunately, you also won't be able to see the Colorado River below. The river is not visible here or anywhere on this trip.
Once you've fully enjoyed the views and you've wandered around (we stayed for at least an hour and ate our lunch), return to St. George using the same route you drove on to Twin Point. Other than the two vehicles we were traveling with, we didn't see anyone after turning off Road 5.V
First View of the Grand Canyon
At about 85.5 miles, you'll find a turnout on the right. Don't drive too far in because there are no guardrails to keep you from falling into the big chasm! At this first viewpoint of the canyon, you will be directly across (due west) from the Grand Canyon Skywalk. On the other side of the canyon, you'll see an airstrip with some buildings on the rim, and before noon, you'll see a shadow of the skywalk cast onto the canyon wall.
The road continues along this rim edge for about two miles, which makes driving interesting because you know that there's a big chasm just to your right. For people with a fear of heights, don't worry because there are many big trees between you and the road and the drop-off. Finally, the road ends at 90 miles from the pavement.
The volunteers are also available for callouts to assist the police officers with traffic control for accidents, freeway diversions, etc. The volunteers also help the police department in promoting camaraderie among the citizens of Mesquite with happenings such as the Cops and Pops event for children during hot summer months, Shop With a Cop, Mesquite Night Out, and community barbecues.
| VIEW ON MAGAZINE | September/October 202238 by Jean Battaglia
Recently, the MPD administration approved the implementation of a volunteer e-bike patrol. Two volunteers on e-bikes ride around the city performing
he Mesquite Police Department Volunteer program promotes the spirit of cooperation and partnership within the community in order to enhance the department's ability to serve the City of Mesquite and its citizens. The volunteers are an integral part of the Mesquite Police Department and have proven to be a valuable asset by increasing responsiveness, service delivery, and information output. The volunteers bring new skills and expertise to the department and serve as positive ambassadors to the community.
VOLUNTEERMPDPROGRAM
T
The program has been in effect for many years, is 100% volunteer-based, and provides a variety of services to the community. In 2021, volunteers provided 7,168 hours of service to the community through vacation home checks for vacationing homeowners; vehicle identification number (VIN) inspections required for vehicle registration; municipal court subpoena service; handicapped parking enforcement; and special event traffic control for large events like the Motor Mania car show, the Super Run Car show, the Balloon Festival, the Fourth of July fireworks show, and multiple city parade events.
The police department has recently purchased a new radar trailer, which the volunteers have put into service. This trailer counts the number of vehicles and the speed of these vehicles. It then provides comparable traffic data on Mesquite streets.
V The volunteer program is composed mainly of senior citizens who desire to give back to the community. We have volunteers who are here year-round, while others are snowbirds, and we ask that each volunteer donate a minimum of 10 hours per month. We have a comprehensive training program that each volunteer can complete at their own pace to keep them safe while they are out. If you want to give back to your community, we are always accepting new applicants. Each applicant must complete an application and go through a background check prior to entering the volunteer program. Applications are available at the police department (located at 695 Mayan Circle), online through the mesquitenv.gov/police website, or from the volunteer coordinator at (702) 375-1126.
39September/october 2022 | VIEW ON MAGAZINE | their regular duties and are able to more effectively monitor handicapped parking violations. This service has been very successful, and the volunteers often stop to visit with our citizens and are able to have more personal and positive interactions with people they meet.
If you choose, you may take part in a hair-raising costume contest to determine the scariest creatures of the night. Attend this All Hallows Eve mayhem at: Mesquite Fine Art Center 15 W. Mesquite Blvd. October 21, 2022, at 5 p.m. Tickets to enter the mansion will be on sale from September 9 to October 15. They can be purchased on our website or in the gallery and are limited. You must be 21 years of age to enter. This is an all-inclusive event.
Second Annual by Dorothy Golden W itches and wizards, all you ghastly, ghoulish, undead fun seekers, you are being summoned to attend Virgin Valley Artists Association's second annual Witches' Ball. The Mesquite Fine Arts Center will be appropriately disguised as a haunted witches' mansion with cauldrons of tantalizing potions and a graveyard of bloody treats. Expect to be delightfully frightened with a haunting buffet and adult libations.
41
All the undead will move to the thrilling sounds of Grant Gunn and friends. Spellbinding entertainment will be provided by magician Lynn Craven and the Virgin Valley Youth Players. With whirling spells and ghostly spirits, our fortune teller can reveal your blood-curdling future if you dare. And of course, there will be donation cauldrons to take your offerings.
V October is not just for the Witches' Ball; it is also National Arts month and the VVAA celebrates with a live auction. Join us for some gourmet bites and beverages while our live auctioneer announces bids for fine art and donated items from our artists and local businesses. Have your paddle ready to help raise funds for VVAA's community youth and adult outreach programs. This event takes place on Friday, October 14, at 5 p.m. at The Mesquite Fine Art Center, located at 15 W. Mesquite Blvd, Mesquite, Nevada. For more information, call (702) 346-1338. Check out our website at www.MesquiteFineArtsCenter.com. We would also like to thank our sponsor: Eureka Casino and Hotel.
Reiko Bradley, CEO of Eclipse International and a judge at the festival, comments on the current film trend. "Motherdaughter relationships are always a great source for stories that have deep meaning and conflict. This is played out very well in films such as The Hideaway and in a more subtle way, Nozomi."
| VIEW ON MAGAZINE | September/October 202242
In March, the South by Southwest Film Festival (abbreviated as SXSW) in Austin, Texas, saw the premiere of Dan Kwan and Daniel Scheinert's Adobe Editing Award winner, Everything Everywhere All at Once, which was followed shortly by a wider release. Also in March, Domee Shi's Turning Red was released by Pixar.
And just the month before in February, the Berlin International Film Festival screened Ursula Meier's La Ligne, or The Line, which was nominated for the Golden Berlin Bear. Other mother-daughter-themed films are winning awards, too. At Sundance, other recipients included Cooper Raiff's Audience Award winner, Cha Cha Real Smooth, Jamie Dack's U.S. Dramatic Directing Award winner, Palm Trees and Power Lines, and Nikyatu Jusu's Grand Jury Prize winner, Nanny.
Jane Stephens Rosenthal's The Hideaway won Best Collegiate Fiction Short and tells the story of a girl who investigates an ugly rumor about her mother, changing their relationship forever. This short prompted the development of a feature that explores some of the same themes—Lou-Brice Léonard's Fake, which won the Aglet Award at Red Rock for Fiction Short Production. Fake details the experiences of a photographer who plays "mommy" to her model in order to prompt a more realistic smile and to toy with the model's affections.
| VIEW ON MAGAZINE | September/October 202242 by Matt Marxteyn | Photos submitted by the artists W hen it comes to the theme of mother-daughter relationships in films, there are a handful of titles that come to mind: Lady Bird, Freaky Friday, and the cinematic version of Little Women. Recently in the theaters and at film festivals, the subject is increasing and winning awards from Sundance to southern Utah's Red Rock Film Festival.
Last season, the Red Rock Film Festival saw this trend as well with Otgonzorig Batchuluun's audience favorite, The Woman, which is about a woman taking care of her mother-in-law and daughter in the Mongolian mountains. In the shorts category, the mother-daughter pictures also seemed to dominate the awards.
Continues the Trend of Mother-Daughter Relations in Film
M.D. Neely's Nozomi won the Grand Jury Prize for Best Fiction Short. The film follows a teen living in her room for two-and-a-half years as her mother tries to restore their relationship. Albert James May won Best Utah Filmmaker and other accolades for his short, Maggie on Stratford Ave, which is about a religious woman who abuses her elderly mother's opioid prescription.
43September/october 2022 | VIEW ON MAGAZINE |
The trend appears to be continuing in 2022 with Niki Caro's mother-daughter thriller, The Mother, which stars Jennifer Lopez and will be released later this year. Unafraid of the maledominated themes in mainstream film, the Red Rock Film Festival and Market plans to add more of these titles in October. From Betty Crocker to Mrs. Butterworth, several mother figures also pop up in Matt and Jeff Beals' satire, The Marshmallow Mystery Tour, and a number of characters seem to be rekindling maternal relationships at this year's festival as well.
"There is a trend in turning to the feminine for guidance," she says. "In my film, in the wake of their mother's recent suicide, her spirit brings her daughters back to their childhood home, encouraging them to remember where they came from. In their innocence, their wildness, and playfulness, they can face truths and dissolve what lies between them. They can forgive, heal, and free themselves from the pain of their past."
Sarah Carter (left), who has starred in three TV series, Rogue, Falling Skies, and The Flash, makes her directorial feature debut this year with In Her Name.
| VIEW ON MAGAZINE | September/October 202244
45September/october 2022 | VIEW ON MAGAZINE |
45September/october 2022 | VIEW ON MAGAZINE |
Writer of the feature-length adventure, Island of Lost Girls, Brian Schmidt makes films with his wife, director Ann-Marie Schmidt (below). He says, "The girls in our film lost their mother at a very young age, and there's an age gap of four years between the oldest and the youngest child in our film, which can be the difference between the oldest having fond memories of her mother, and for the others, it's just a haunting memory that keeps fading away."
Also coming to the festival is Jacob Staudenmaier's (below) fiction featurette thriller, Double Blind. In this film, the mother of protagonist Grace goes through an eerie drug trial process that leads to her eventual death. Her mother's death is a significant source of anxiety for Grace.
Filmmakers can submit to next year's festival at https://filmfreeway.com/RedRockFilmFestival.
The Red Rock Film Festival plays October 10–15 from 1–11 p.m. at the Cedar Fun Center Cinemas in Cedar City, Utah. Several passes are available at https://redrockfilmfestival.eventive.org/passes/buy.
Even in nature, filmmakers are finding the mother-daughter theme. Ashley Avis (left), who directed Disney's Black Beauty, has directed the new documentary, Wild Beauty: Mustang Spirit of the West. "Our world has at last begun accepting the balance of a woman's kindness, as well as her fierceness, which is a mirror to how a wild horse protects and loves her own family," she Theseexplains.new films also play into the Red Rock festival's own theme, "Explore the Grey." They dive into the independent film world, where the heroes and villains are never cookie-cutter characters. The festival will have both shorts and features in competition and out-of-competition as well as parties, seminars, and other special events.
| VIEW ON MAGAZINE | September/October 202246
V
by Karen L. Monsen A s students go back to school, life-long learners may want a dip in the Greek metaphorical Pierian Spring of knowledge to quench a thirst for geology. Landscapes are even more spectacular with a little learning. Add some catchy phrases, and otherwise boring instruction can be memorable. Back to Basics
| VIEW ON MAGAZINE | September/October 202248 view on OUTDOORS
"It is certainly fine to contemplate and admire an existing mountain range, canyon, or rock feature for its own sake," retired geologist Dan Krupicka states. "But having even rudimentary knowledge of the processes and the huge time scale involved in their formation gives a larger appreciation of that feature or landscape." He continues, "The fact that the geology is so exposed here in Utah, as opposed to being School of Hard and Soft Rocks
Krupicka earned a degree in geology from the University of Utah and spent a 30-year career in mineral exploration, oil and gas leasing, environmental investigation, and geotechnical engineering. Retired and living in St. George, Utah, he shares his passion by leading Road Scholar trips for Dixie State University (DSU)—recently renamed Utah Tech University.
49September/october 2022 | VIEW ON MAGAZINE | covered by several feet of soil material and vegetation, makes it easier to observe and interpret the local geology."
Geologic Time Krupicka professes, "The most common misunderstanding that I encounter regarding geology (and earth science in general) is the scale of geologic time. I have always maintained that there are three quantities that the human brain cannot directly comprehend: geologic time, the size of subatomic particles, and interstellar distances. The misunderstanding of geologic processes has historically been due to not knowing the immense age of our planet. You cannot explain current geologic structures and processes if you think the earth is only a thousand or a million years old."
| VIEW ON MAGAZINE | September/October 202250
records from 270 million-year-old Kaibab limestone to the oldest metamorphic rocks and granites at 1.84 billion years old.
Grand Canyon North Rim
|
The upper observable layers exposed in the main part of the Grand Canyon encompass approximately 300 million years. These stacked layers, or formations, from youngest to oldest, are remembered with the phrase, "Know The Canyon's History; Study Rocks Made By Time." The first letter of each word names the layer: Kaibab limestone, Toroweap limestone, Coconino sandstone, Hermit shale, Supai group, Redwall limestone, Muav limestone, Bright Angel shale, and Tapeats sandstone. The oldest exposed rocks, Zoraster Granite and Vishnu Schist, are only intermittently visible deep in the canyon at the base of the canyon walls.
Cliffs, canyons, and road cuts expose the Earth's history. The Grand Canyon provides one of the most extensive geologic
Photo Credit Karen L Monsen
Snow Canyon State Park
Rocks Rocks can be hard, soft, or crumbly. National park rangers leading geology talks routinely mention three rock types or classes: sedimentary, igneous, and metamorphic. In Utah, Nevada, and Arizona most visible rock formations are sedimentary and were deposited from previously eroded material like sand, which becomes sandstone, or marine deposits, which become limestone. Sedimentary rocks are usually recognizable by their layering.
Petrified Sand Dunes
|
Photo Credit Karen L Monsen
Over time, with pressure, heat, and water, mineral particles bind together. This cementing-binding process created the petrified sand dunes in Snow Canyon State Park and the Checkerboard Mesa in Zion National Park (not actually petrified—just cemented).
51September/october 2022 | VIEW ON MAGAZINE |
Igneous rocks form when liquid magma cools underground or flows onto the earth's surface and cools. The igneous rock, granite, for example, cools slowly underground, forming large crystals. This makes it a hard rock that is ideal for constructing monuments and countertops. Basalt is lava that flowed on top of the ground and cooled relatively quickly without visible crystal growth. Another recognizable igneous rock is obsidian: the black glass-like material useful for fashioning knives. Igneous rocks occur on the surface where ancient lava flows once covered the ground. In Ivins, Utah, old lava fields are being scraped, and lava chunks are assembled into walls to surround new subdivisions. Krupicka notes that intrusive igneous rock such as quartz monzonite is prominently exposed in Little Cottonwood Canyon east of Salt Lake City and in a few places at the base of the Grand Canyon next to the Colorado River.
"A little learning is a dangerous thing. Drink deep, or taste not the Pierian Spring; There shallow draughts intoxicate the brain, and drinking largely sobers us again."
Metamorphic rocks are transformed from other rocks. When sedimentary rocks are subjected to extreme heat and pressure, they change: limestone becomes marble, shale becomes slate, and coal can become diamonds. The metamorphic rock, quartzite, which is white and almost translucent, sometimes appears as pebbles in washes. Gneiss (pronounced "nice") and schist (pronounced "shh-ist") are both black to grayish metamorphic rocks. Schist, made from mudstone, has coarse-grained streaks, while gneiss has medium-grained streaks. Krupicka notes, "Significant exposures of metamorphic rocks such as schist or gneiss in our area are rare." Remember, granite is igneous, and "it's not gneiss (nice) to take a schist (shh-ist) for granite." Sandstone can be red, orange, brown, pink, gold, or white, depending on its iron oxide content (iron creates the reddish color). Sedimentary formations include the delicately eroded spires in Bryce Canyon National Park, monolithic structures in Cathedral Valley (Capitol Reef National Park), the swirling white and pink sandstone in Paria's White Pockets (Arizona), and the 2,000-foot Navajo Sandstone cliffs in Zion. Sedimentary rocks also include siltstone, shale, conglomerate (which looks like mosaic pebble walls that line washes and rivers), limestone, chalk, chert, rock salt, and coal. Although a 15-foot-thick deposit in Capitol Reef is named Glass Mountain, it's actually a sedimentary deposit of selenite gypsum crystals.
~ Alexander Pope, English satirist A.D. 1711
| VIEW ON MAGAZINE | September/October 202252
DUE Process The processes of creating rocks and formations can be recalled with the acronym, "DUE," which stands for deposition, uplift, and erosion. Sedimentary rocks, formed from deposition, along with igneous rocks, which were deposited as molten material, are changed through pressure and heat into metamorphic rocks and are then again deposited, uplifted, and eroded, repeating the cycle.
Paria AZ White Pocket
Photo Credit Karen L Monsen
|
V Schools, universities, parks, and affiliated friends groups offer instruction on geology-related topics. For more learning opportunities, go to Utah Tech University (www.utahtech.edu), their Road Scholar programs and ICL (Institute for Continued Learning) classes, Friends of Snow Canyon State Park (www.friendsofsnowcanyon.org), or Friends of Gold Butte (www.friendsofgoldbutte.org).
Reach for the Stars with Astrophotography
S
Craig is frequently asked, "Is it real?" The answer can be somewhat complicated, but the short answer he often gives is, "Yes, what's in the image is real." But it's not something you can see with the naked eye. It's been magnified by the telescope
| VIEW ON MAGAZINE | September/October 202254 by Craig and Debbie Stocks
t. George resident Craig Stocks has been involved with photography since learning the basics of black and white pictures while on his high school yearbook staff. After several years working as a news photographer and later for a portrait studio, he switched careers to mechanical engineering but always remained involved with photography. After retiring in 2008, he took up landscape and fine art photography— whether his passion was a full-time job or an obsessive hobby depends on who you ask. It doesn't seem like much of a jump from photographing the sights all around us to photographing the sights overhead in the dark. There are lots of similarities, but there are also a lot of differences. Both pursuits make use of a camera and lens, which in astrophotography is the telescope tube. Most people use digital imaging processes and rely on computer programs like Photoshop. In general, you point your camera and lens at your subject, take some frames, upload it to your computer, and process the image to reveal your vision.
Telescopes and astronomy cameras can "see in the dark" because the telescope is much bigger than the pupils of our eyes. Also, cameras can collect light over a long period of time. The result is that they can reveal objects and colors we can't perceive with our eyes.
55September/october 2022 | VIEW ON MAGAZINE | and translated in both brightness and color. It's similar to an X-ray of a broken arm—the X-ray image is real and the broken arm is real, but you can't see it the same way with your eyes.
Astrophotography works best with a clear, dark sky far away from the light pollution of the city. When Craig and his family set out to create Utah Desert Remote Observatories, they were able to find just what they needed in rural southwest Utah. Craig uses the observatory
Astrophotography is a blend of science and art. In some circumstances, absolute scientific accuracy is demanded such as when measuring the chemical composition of a distant star. Craig's emphasis, though, is on the beauty of the cosmos. For instance, the shade of red or blue in an image is fine-tuned for pleasing balance rather than absolute scientific accuracy. It's real, but it's interpreted.
| VIEW ON MAGAZINE | September/October 202256
V
Craig's image of the Cygnus Loop was selected by NASA as the Astronomy Picture of the Day for June 22. It utilizes a false color methodology where colors of the various chemical elements are selected for both clarity and aesthetics. The image reveals a huge structure of ionized gas that is being energized by the shock wave from a star that exploded in a supernova around 20,000 years ago. For this image, Craig used what is commonly called "the Hubble Palette," where sulfur is colored red, hydrogen is green, and oxygen is blue. With that information, you can visualize how the chemicals are distributed through the region. Or you can simply enjoy it as a piece of abstract art.
You can learn more about the business through informative blog posts, photos, and videos by visiting their website at www.utahdesertremote.com. For more information, please email info@utahdesertremote.com.
there to capture his own images. Thanks to the internet, he and his family will also provide spots where astronomers from around the world can locate and position their own telescopes. His business also offers what Craig refers to as the "Imaging Experience." Experienced astrophotographers can book time on one of the telescopes to capture their own images; they get all of the data and can process their image however they want. For the less experienced but enthusiastic among us, they also offer additional processing services so that you can participate in the process, learn about astronomy and astro imaging, and have a nice finished image as a souvenir.
by Ryan Toone and the Mesquite Breaking the Cycle Team
| VIEW ON MAGAZINE | September/October 202260
"They were caught in a revolving door of substance abuse and crime," he says. "We recognized that traditional court requirements were often ineffective in aiding these individuals to break the cycle, so we started looking for new options."
The voluntary, 18-month program is rigorous. It involves frequent drug testing and court appearances and offers no easy route. Individuals must follow a tightly structured regimen of treatment, requirements, and suspended jail sentences. But those who want to make a change are also provided with support to address the underlying addictions that are causing them to commit crimes. By addressing the root cause of criminal activity through monitoring, treatment, developing life skills, and obtaining employment and stable housing, individuals stop engaging in criminal activity.
J udge Ryan Toone remembers seeing the same faces return time and time again for the same drug and alcoholrelated offenses.
In 2015, Toone and a team of community justice partners traveled to Boulder City, Henderson, and Las Vegas to observe how their courts addressed similar challenges. They were impressed by what they found. The Mesquite Breaking the Cycle program was soon established.
During a recent court session, one participant commented that her experience was like playing a country song backward—she says, "Instead of losing things, I've been getting things back I lost years ago."
BREAKING the CYCLE Mesquite Justice Court
Since 2015, 27 individuals have graduated from the program, and participants have given birth to seven drug-free babies.
"The judges and their teams took us under their wings, shared the national drug court best practices, and allowed us to witness how their programs were changing lives," Toone explains.
61September/october 2022 | VIEW ON MAGAZINE |
Members of the community, including city officials, groups, agencies, and individuals, have all contributed to the program's success. According to Toone, one group even provides handmade quilts to graduates. He says, "All of this support gives participants a real shot to become productive citizens of our community."
"It can take time for some participants to fully commit to real change in their life, but many who enter the program are ready to make a change," says Mike Van Houten, the program's case manager. "They just need a little support to break the cycle."
"The graduation days are wonderful but not the best part," says Lindy Hulet, the specialty court's administrator. "What is really rewarding is when I run into a graduate a few years down the road and see that their entire family is still on a good path. Seeing that positive ripple effect through generations makes all the extra work worth it."
V
Connie, a recent graduate, exemplifies the tremendous changes that participants make with community support. She worked hard to fulfill her community service requirements, and the government employer rewarded her with a job. She also completed life skills courses, improved her finances, strengthened family relationships, and gave birth to a beautiful baby girl.
The Mesquite Breaking the Cycle program is one of 65 specialty court programs in Nevada. There are over 3,800 drug court programs operating within the United States. For more information, contact the Mesquite Municipal Court at (702) 346-5291.
| VIEW ON MAGAZINE | September/October 202262 view on DESIGN by Helen Houston
The Span of Fans
www.Wayfair.comsource:Image
W hy do ceiling fans get such a bad rap? Maybe it is because the first thing that comes to mind is the faux-wood unit with slow-moving, droopy blades, and a hanging pull chain. And how about the pull chains with the little decorative baubles on the ends?
A National Association of Home Builders (NAHB) survey found that the most essential decorative feature for homebuyers across all income brackets is a ceiling fan. It adds comfort and lighting, gives you another way to exercise your design chops, and is just plain practical in hotter climates like ours. Modern ceiling fans are another way to let your style and personality shine in your home! There are now ceiling fans to match just about every decorating trend. This improvement is thanks to designers who understand the importance of an equally functional and visually appealing product. There truly is a ceiling fan to match any style from ultra-contemporary to vintage industrial or cozy cottage themes. They're almost all works of art in themselves. Curved metals and carved wooden panels glide seamlessly through the air, making your interior both look and feel cool. Since modern ceiling fans have become increasingly stylish, the new trend is to select a fan you can use as an accent for the room. There are now many color options. Some popular color options include matte black, brushed nickel, satin nickel, oil-rubbed bronze, pewter, brass, and wood tones.
No problem. There's a ceiling fan for that. Are you looking for a glam ceiling fan light for your living room? You can find one of those, too. Don't limit yourself to indoor ceiling fans, either. There are indoor/outdoor models as well as outdooronly Coordinateones. your ceiling fans with the rooms you're planning to install them in, not with each other. Finding a fan in a style that compliments your space allows you to use it as decor in the same way that you would use your light fixtures. In fact, many modern ceiling fans come with light kits. A good number of these even have energy-efficient lighting with dimmable LED lights. How do you know what size ceiling fan you need? When installing your fan, the blades should be no closer than 18 inches from the walls. A small room will need a small ceiling fan, and a large room will need a large ceiling fan. So you'll need to calculate your room's square footage before figuring out the blade size you need.
Less than 75 square feet: 29-inch to 36-inch blade span 76 to 144 square feet: 36-inch to 44-inch blade span 144 to 225 square feet: 44-inch to 54-inch blade span 225 to 400 square feet: 50-inch to 72-inch blade span You don't want to introduce a hazard by hanging your ceiling fan too low. When making a selection, keep in mind that experts recommend hanging your fan a certain distance from the ceiling and floor. The fan blades should be above the floor by seven to nine feet and below the ceiling by 10 to 12 inches to obtain proper airflow (and to operate safely).
Image source: www.Wayfair.com
Are you looking for a new chandelier for your dining room?
63September/october 2022 | VIEW ON MAGAZINE |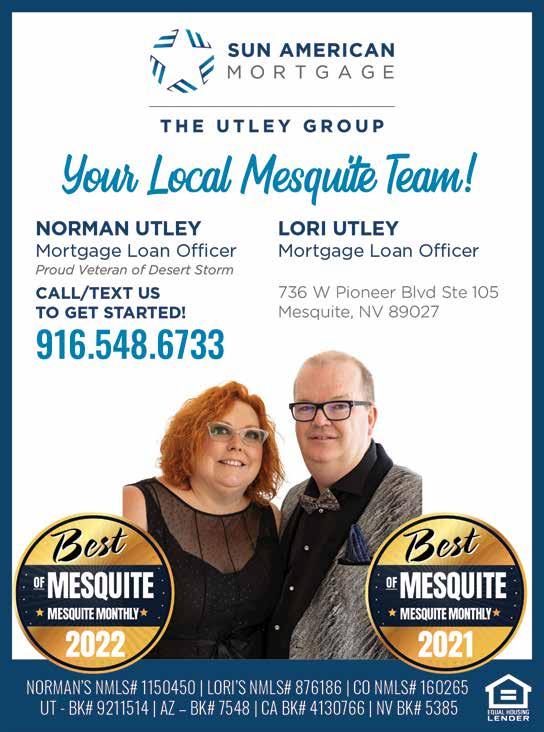 Until recently, there was no real advancement in ceiling fans. Ceiling fans were only devices to help move air. Sure, remote-controlled fans became available in the 1990s, but besides pressing a button instead of pulling a chain to change speeds, there really wasn't much improvement. Finally, a little over 10 years into the new century, the high-end ceiling fan manufacturers began getting creative. They got innovative with ceiling fan blade styling. New materials used to simulate fan blades have allowed for things other than flat, old-fashioned wooden fan blades. Since the blades of a fan are now the designer's focus, the problem became how to do away with the traditional, large, and bulky fan motor housing. New direct current fan motors achieve an impressive improvement in energy efficiency and quietness over the traditional alternating current fan motor. There wasn't much a manufacturer could do to change the standard look of ceiling fans until these smaller DC motors became available, allowing them to get more creative in the way the blades look and attach.
Quality brand names rethought the idea of how to control these new fans and, therefore, decided to develop fans that would automatically integrate with smart home devices. It really wasn't too complicated to do. They just added WiFi connectivity and created a few cell phone apps, and suddenly, we have smart ceiling fans controlled through the cloud with all our smart home devices. The future is already here in ceiling fans. Manufacturers are here to help you make the jump when exchanging your tired, old-fashioned fans for smart ceiling fans. Smart fans can save you as much as 90% on energy consumption when compared to your non-smart alternating current fans. www.Wayfair.com
| VIEW ON MAGAZINE | September/October 202264
V 42" Leif 3 - Blade Ceiling Fan features retractable blades from
Some of you have taken the summer off and need a refresher on your game, so visit the free clinic at Hafen Park on Saturdays at 7:30 a.m. These clinics usually last for an hour and a half and cover not only strokes but strategy as well. The clinics are sponsored by our Mesquite Recreation Center.
Once in charge, stay in charge!
Power is great, but it's not everything. The champions of tennis all have power, but they also have placement of their shots. We club players forget that it is easier to hit or block back a hard hit versus a well-placed drop shot or lob. To develop these shots, we must all practice. Even the pros will practice these strokes on their off days.
Since most of us play doubles, it is important to know when you are the player and when you are the partner. At any point in doubles, this role can change. A good example of being the player is when you have control by hitting a driving volley and your opponents are now on the defense. Look for the weak return, and take it off the court. In other words, hit it away from your opponents, such as into the alley. Sometimes, you can just look for the open area of the court or the angle away from the other team. The worst decision is to hit to a player. Why? All they have to do is have quick hands to get the ball back. Now your team is back to neutral for the point.
Whenofficial.doyou
V
If you are running down one of these drop shots, be sure your racquet is in front of you. Remember that you should be close to the net, and take your time picking a spot to flick the ball away from your opponent. An easy way to hit a low ball close to the net is to use a palm-up approach for a forehand and a palm-down approach for a backhand. Look for the best placement, not power, in this situation.
Several issues may come up during an unofficiated match, such as knowing when you can call a foot fault on your opponent. Without line judges or a chair official, there are only two times you can call a foot fault: when your opponent is either serving outside the singles or doubles line or is standing on the middle hash stripe. After a serve, you may and should warn someone who is halfway into the court, but without an official, you cannot call a foot fault. If your opponent continues to fault after your warning, call the tournament
by
A drop shot requires soft hands and timing. For example, the grip of the racquet should be loose, and the motion through the ball should be soft, slow, and have some slice. The ball needs to be held on the strings for as long as possible. Also, the player should look like they are hitting their usual stroke until the moment of impact. The best drop shot should bounce at least three to four times before reaching the service line. When do you use a drop shot? Well, in doubles one strategy is to start with the drop shot while the next shot is a lob. This strategy puts your opponents on the defense almost immediately, which means your team is now in control.
make a call on yourself? If you touch a ball that is going out of bounds with any part of the racquet or if the ball touches your clothing, you should call it. If you did not get to it before the second bounce, get out of the way of a ball that is going out! All of these calls give the point to your opponents. See you on the courts!
Tennis TNT - tips n' tricksDonna Eads A
s temperatures cool, we can look forward to more outdoor activities and the return of some of our snowbirds. We can expect more people to show up and enjoy our sport.
Thirty years ago, Steve built a log home for himself outside of Park City, and on the grounds, he included giant boulders along with an outdoor kitchen encompassing 1,800 square feet. So many fell in love with what he'd done that he received requests to design other residential outdoor spaces. He promptly sold his landscape maintenance business, and Bear Paw Design Group was born. Visit their website at Charmedbearpawdesigngroup.com.bythebeautyofthe desert and fond of its weather, Steve situated Bear Paw in his native St. George. Above
Bear Paw Design Group
| VIEW ON MAGAZINE | September/October 202266 by Elisa Eames
There's a solution thirty years in the making! The team at Bear Paw Design Group, LLC, led by owner Steven Drew, can transform your sickly, lackluster landscape into a nomaintenance, low-water, desert-inspired masterpiece.
Brings New Life to Landscaping
I f you're one of the many watching your yard die slowly (or not slowly) as the drought worsens, cheer up, friend!
"We take desert scaping to a different level. We specialize in designing and creating really cool and unique spaces to fit your property," he explains. Steve hails from a creative family of Salt Lake interior designers, and his passion for creativity is evident in everything he does. "I've also always liked playing in the dirt," he adds, chuckling. This and his respect for mother nature led him to what he sees as merely an unconventional way to make
67September/october 2022 | VIEW ON MAGAZINE | all, the team at Bear Paw focuses on creating scenery that is incredible, natural, one-of-a-kind, peaceful, and water-conscious.
Not surprisingly, when Bear Paw clients see the new backdrops for their homes, they are often not just amazed but actually incredulous; the outdoor spaces are so appealing, unique, detailed, and natural that it appears that the houses were built to accommodate the landscape rather than the other way around. Sometimes animals are even fooled and can be caught enjoying what they assume are perfectly natural settings. When local wildlife feels comfortable in their creations, the Bear Paw team considers it a job well done.
| VIEW ON MAGAZINE | September/October 202268 art. Others use canvases and oil pastels, while Steve's medium incorporates rocks and plants. And where some might use clay, he and several independent artists work with metal to create stunning outdoor sculptures.
"We can't compete with mother nature," he explains. "But we try to make the landscaping look as natural as possible." In addition to the marvelous metal sculptures, the Bear Paw design strategy often includes the use of boulders, large specimen and low water plants, outdoor lighting, and even rustic outdoor kitchens like the one that Steve designed and built so long ago.
Catering to those who want "something special," as Steve says, Bear Paw is also very mindful of the importance of curb appeal and serves clients from all over, including Park City, Sundance, Deer Valley, and St. George's Entrada. "If you want natural curb appeal, we're for you. Our work is so different that people ask, how do you come up with this stuff? We're really detail-oriented and think outside the box," he reveals. His team goes above and beyond to find what each client wants whether that means going to Las Vegas or even to InCalifornia.addition to the inherent beauty and serenity, many homeowners love that desert scapes won't die and are impervious to seasons. That's right—you'll have a yard that looks fantastic 365 days a year. Other major advantages include, of course, no maintenance and little or no water usage. Steve estimates that one square foot of grass uses approximately 75 gallons of water per year. If you're stuck with a water-guzzling yard, not to worry. In addition to design and installation, Bear Paw also specializes in sod and foliage removal. They will take care of the entire transition from your dismal, water-starved grass and shrubs to your new blissfully carefree and spectacular eco-conscious grounds. "Water is a big concern," he says. "And we're doing our part." What Steve loves most about his job may indeed be the company's water conservation efforts, or it might be the stylish, imaginative, and spiritual designs Bear Paw produces. Or it may be his teammates. To Steve, they aren't employees—they're team members, and watching each one grow, become passionate, and take pride in the company's clean projects is especially fulfilling. Certainly, it's also possible that the best thing about Steve's job is the clients. "Our clients are our family," he says simply. "We love to fulfill people's wants and needs. The more challenging the requests of the client, the more satisfying it is. It's a rush. We just want our clients to be happy."
V
69September/october 2022 | VIEW ON MAGAZINE |
Bear Paw Design Group, LLC is located at 1812 W. Sunset Blvd., Suite I-245, St. George, Utah 84770 and can be reached at (435) 731-7210. Receive 10% off when you call and mention this article. Visit their website: www.bearpawdesigngroup.com, or email them at bearpawdesigngroup@gmail.com.
Friends of Gold Butte Protectors of Tule Springs
The City of Las Vegas Springs Preserve
The U.S. Forest Service
| VIEW ON MAGAZINE | September/October 2022
The Nevada State Museum, Las Vegas
The Bureau of Land Management
The University of Nevada, Las Vegas
The College of Southern Nevada
The Bureau of Reclamation
The Nevada State Historic Preservation Office
| ON | September/October 2022
The Las Vegas Natural History Museum
The Archaeo-Nevada Society
There is Always Something theatFun and Educational Happening
Tule Springs Fossil Beds National LakeMonumentMead National Recreation Area
Nevadans for Cultural Preservation
70 by Tracey Sprague F illed with an exhibit update as well as fun and educational programs that will continue into the rest of the year, the Lost City Museum has had a successful 2022 so Thefar.year started off with our annual Archaeology Fair. The museum hosted 40 archaeologists from a number of federal, state, and local institutions. These organizations included:
There is Always Something Fun and Educational Happening at the Lost City
The new exhibit highlights the life of Willis Evans, who was an archaeologist and Pit River Indian. Evans was an instrumental figure in the early archaeological excavations of Moapa Valley, southern and central Nevada, and Arizona. He worked on many projects with Mark Harrington, the Civilian Conservation
During the spring, the museum also updated one of its temporary exhibits. The exhibit update coincided with the annual Native American Day, which was held on March 12.
Lost City
The mock dig at Lost City Museum's Archaeology Fair
More than 100 guests were able to talk with these archaeologists as well as participate in a mock dig that was set up on museum grounds.
71September/october 2022 | VIEW ON MAGAZINE |
On April 23, the Lost City Museum hosted Kids' Day. The Discovery Children's Museum in Las Vegas, Friends of Gold Butte, Moapa Public Library, and the Lost City Museum Docent Council provided fun activities for kids in kindergarten through fifth grade.
| VIEW ON MAGAZINE | September/October 202272 Corps, and the National Park Service. In addition to the opening of the Willis Evans Exhibit, Native American Day festivities included dance troupes from the Indigenous Educator's Empowerment Group and the Las Vegas Native Youth Dancers. The event also presented Nuwu clothing traditions, which were highlighted by Shanan Anderson. Jewelry vendors from Utah, Nevada, and Arizona participated in the event as well. This year's Native American Day drew 377 people to the Lost City Museum, which anticipates holding this event again sometime in the spring of 2023.
Former Lost City Museum director Mary Beth Timm talking with participants about their journals during the Journey to a Journal tea party reception.
The newest exhibit at the Lost City Museum highlights the life of Willis Evans.
V
Last spring, the museum also held a stone tools demonstration on April 9, which was led by Bureau of Reclamation archaeologist Justin DeMaio. He talked about the development of stone tools—all while showing us how people would have made these tools in the past.
In July, the museum finished Journey to a Journal, a creative aging art program where seniors over 55 created books to document their own histories. The eight-class program, instructed by local artist Jana Ward, taught the participants how to make paper, design book pieces, and bind it all in their own custom covers. The program concluded with a tea party at the museum. Participants brought a guest and their completed history books and shared their experiences with journaling.
The museum also hosted the fourth annual Hot and Dusty Invitational, which featured photography inspired by the theme of "Wild Nevada." The event, which has been traditionally held in August, displayed a wide range of animals in their natural settings—all within the beautiful landscape of Nevada. From insects like butterflies, bees, and ladybugs, hoofed creatures like big horns and horses, and birds from turkey vultures to hummingbirds, the 2022 Hot and Dusty Invitational had it all!
Coming in October of 2022, the Lost City Museum will again be hosting its bi-annual Kids' Day event. Like the spring event, the fall Kids' Day includes fun kids' activities and a small snack. It will be hosted outside if weather permits. Entry into the galleries is free for kids and their accompanying adults. Events and programs like those listed above happen frequently at the Lost City Museum. Please check out our website (lostcitymuseum.org) for our event calendar, and keep an eye on all our social media platforms for updates and upcoming programs.
Lost City Museum is open from Wednesday to Sunday, 8:30 a.m. to 4:30 p.m. Exhibits focus on past people. The museum is located at 721 S. Moapa Valley Boulevard in Overton, Nevada.
These alternative treatments should not be used as a replacement for traditional veterinary treatment and diagnosis but should be used in conjunction with them. The combination can work together as a balanced approach to your dog's overall well-being. A sound integrated approach can be a road to recovery and a regimen to keep your dog healthy and happy. It may also add years to the life of your cherished Hydrotherapypet.
The temperature, buoyancy, and resistance of water safely and effectively build muscle strength and manage pain.
Cold laser therapy has become increasingly popular in recent years. Also known as low-level laser therapy or LLLT, it's referred to as cold because it does not produce heat. The laser beam consists of wavelengths with photons that penetrate the tissue. Cells that are not properly functioning
ALTERNATIVE THERAPIES for Dog Health
Dogs enter the hydro tank, and water fills to the appropriate level for your pet, usually shoulder height. Once inside, the treadmill moves at a monitored speed, and the hydrotherapist assists any of the dog's limbs or muscles that need help in achieving the correct range of motion.
view on PETS
When compared to regular exercise, the stress on joints, bones, and muscles is greatly reduced with hydrotherapy. For some conditions, measurable results are often seen with just a few sessions. A regular course of treatment is needed for others. At WOOF! Wellness Center, we've helped dogs that could barely stand on their own begin to walk and lead more normal lives.
| VIEW ON MAGAZINE | September/October 202274 by Ron and Anita DeLelles
mixes the benefits of warm water with physical resistance. An underwater treadmill can work wonders for rehabilitation after surgery, cardio, and even weight loss.
N early 40% of households in the United States own at least one dog. That's a lot of dogs to keep healthy. To do so, dog parents are turning to complementary therapies that enhance their pets' well-being and quality of life. Besides good nutrition and exercise, pet owners are exploring hydrotherapy, cold laser therapy, acupuncture, acupressure, massage, and chiropractic services.
• Balance
• Release endorphins • Fortify
• Improve
• Relieve
• Reduce
Laser therapy is used to treat a multitude of ailments and injuries. It is ideal for cats or dogs recovering from surgery and can also be beneficial for animals that are injured or in pain. It helps the pet regain mobility and activity earlier in the recovery process. Less pain and inflammation mean a greater range of motion in joints, which is particularly helpful for arthritis. In turn, the dog or cat will engage in more exercise and achieve a more desirable quality of life. Cold laser therapy can help: Joint, ligament, and tendon injuries
For the 40% of us that are dog parents, would likely agree that go to great lengths to keep our pets healthy and living a top-quality life. And alternative therapies are a new way of doing just that. information, visit call at (435) 275-4536, WOOF! Wellness Center Training Santa Clara in Santa Clara, Utah.
MusculoskeletalArthritis diseases
V For more
75September/october 2022 | VIEW ON MAGAZINE | due to injury or disease absorb these photons. This helps boost energy production in cells, increasing overall cellular function. In turn, this allows for more rapid absorption of nutrients, elimination of wastes, and reproduction of new cells.
woofcenter.com,
we
and
Drive
Observations and scientific studies have shown massage to: fear and anxiety flexibility and mobility muscle spasms and stiffness the body's energies the immune system
us
or stop by
Nerve injury, and more Pet massage is gaining wider acceptance as an alternative healthcare approach. Often combined with acupressure, pet massage stimulates the body's soft tissue to increase blood circulation without the needles used in acupuncture. By focusing on acupressure points, various organs and meridians can be targeted for desired results.
Skin lesions or abrasions
Academy at 3199
Bone Musclefracturessprains or strains
we'd
What is a primary care provider?
•
Primary care providers are also called general practitioners because they cover all types of everyday health concerns. Your PCP can answer questions about infections, chronic conditions, or Withmedicines.regularvisits, such as annual health checkups, your PCP will get to know a lot about you: Your current health Your medical history Your family's medical history Your treatment preferences and daily challenges Your personality and lifestyle
PRIMARY PROVIDERCARE
•
A PCP can teach you ways to stay healthy, treat you when you're sick, and help you get more advanced care when you need it. Finding the right PCP for you takes time but improves your well-being in the long run.
A primary care provider is a healthcare professional who helps you manage your health. He or she is the first person you talk to when you have any medical problem that is not an emergency.
| VIEW ON MAGAZINE | September/October 2022
•
sick. Your PCP will be your partner, sharing the responsibility for your physical and mental health and your wellbeing. He or she will orchestrate your care with any specialists you may need.
rimary care providers (PCP) manage day-to-day health needs. A long-term relationship with a PCP keeps you healthier and lowers medical costs.
What does a primary care provider do? A primary care provider will have a long-term relationship with you, helping you to stay healthy or to get better when you're
by John Austin P
76
The Importance of Having a
•
•
Primary care physicians catch potential health problems before they become severe. Everyone aged 40 and over should have primary care to help them stay healthy. It is important to establish this relationship before you have a problem and chronic conditions.
77September/october 2022 | VIEW ON MAGAZINE | Everyday aspects of your history and lifestyle contribute to your overall health. A PCP will consider these factors and will do the following: • Teach you ways to make better decisions about your health to prevent disease. • Guide efforts to quit smoking, eat more nutritious foods, or manage stress. • Suggest screening tests to detect problems before you even notice them (like a mammogram for breast cancer). • Treat health problems that pop up (such as a rash or an infection). • Help you manage long-term health problems (such as diabetes, high blood pressure, or depression). • Find a medical specialist if you need one (like a knee surgeon or a heart doctor). How can a primary care provider help me?
Nurse practitioners can work without physician supervision because of all the advanced medical education and training they have received. They are credentialed and held to the same standards, insurance regulations, and state policies as their physician colleagues in primary care.
It's necessary to see your primary care provider for persistent illnesses or for close monitoring of a pre-existing condition. A nurse practitioner can handle these issues. Nurse practitioners are skilled at knowing when you need advanced medical treatment, and they know when to refer you to a doctor. There are many specialties in medicine.
V
For more information about Desert Sky Medical please visit our website at www.DesertSkyMedical.com or call (725) 225-1414 to make an appointment today! We are located at 840 Pinnacle Ct., Bldg.10 in Mesquite, Nevada.
What are the benefits of seeing a nurse practitioner?
A nurse practitioner can take care of the following medical needs: diagnosing diseases, long-term treatment, the analysis of medical history, prescriptions, and/ or preventative care measures. They can refer you to a specialist, arrange home health, provide access to medical supplies, and coordinate care with your specialists.
| VIEW ON MAGAZINE | September/October 202278
By establishing a relationship with your PCP through examinations and routine check-ups, your nurse practitioners can better monitor ongoing health issues or help prevent any from arising.
People who have a PCP spend less time in the hospital and less money on medical costs in the long run. A PCP gives you complete care over your lifespan. He or she will also know when you need more advanced care like a hospital procedure or treatment from a specialist.
While it can be tempting to want care from someone with the title, "doctor," nurse practitioners are equally skilled and knowledgeable in primary care. Nurse practitioners see a variety of patients, meaning that their knowledge and experiences are varied and may be better suited to creating preventative care plans. Nurse practitioners are referred to as advanced practice registered nurses (APRNs) because of their extensive background and practice in taking care of patients at their bedsides, be it at a hospital, clinic, home, or surgery center.
79September/october 2022 | VIEW ON MAGAZINE | by Michelle Sundberg
Celebrating over Two Decades of view on
The Art in Kayenta Festival hosts a silent auction featuring original work from attending artists and offerings from local businesses. Festival guests will have the exclusive opportunity to bid on selected art pieces. The auction is hosted by the nonprofit Kayenta Arts Foundation with proceeds benefiting the Center For the Arts at Kayenta (CFAK).
2022
During the Art in Kayenta Festival, CFAK will also present a special event, Living History with Bobby Kennedy and Nikita Khrushchev, the 1962 Missile Crisis, on October 7 and 8 at 7:30 p.m. Affiliated with the Chautauqua community of artists and intellectuals, the production features actors portraying Bobby Kennedy and Nikita Khrushchev as they debate the 1962 missile crisis between the two world superpowers. There will also be a special social hour either before or after the event to meet the artists. Tickets for this event will be $25 for adults and $10 for students and children. They are available for purchase at www.KayentaArts.com.
Cost: FREE Admission Come, be a part of the art at Kayenta.V Visit www.KayentaArts.com for more information.
Event Details for the Art in Kayenta festival
About Us: Kayenta Arts Foundation is a 501(c)(3) nonprofit organization whose mission is to develop and create an environment where diverse artistic endeavors can flourish.
THE ARTS
Each fall, thousands of art enthusiasts and families make their way to Kayenta Art Village for the annual FREE three-day art festival in Ivins. Not only do festival goers enjoy spectacular art, but they are also treated to stunning desert vistas, culinary delights from festival vendors, a beer and wine garden, live music, and Kayenta's own delightful Xetava Gardens Café. Guests will have the opportunity to visit a collection of 40 juried regional and national pieces by artists who specialize in sculpture, painting, jewelry, ceramics, wood, metal, and other media. "The quality of art and extent of creative expression at the festival is extraordinary. Combined with the art village setting and backdrop of Ivins' Red Mountain, it is truly a special experience," states Foundation Chair Rob Goodman.
Southern Utahns come to CFAK to learn, express, appreciate, and celebrate art in all forms. The Kayenta Arts Foundation is supported in part by funding from Washington County and Ivins City RAP funds. KAF is also supported in part by the Utah Division of Arts and Museums with funding from the State of Utah and the National Endowment for the Arts.
T
Dates: Fri/Sat—October 7–8, 2022, from 10 a.m.–5 p.m. Sunday—October 9, 2022, from 10 a.m.–4 p.m.
Location: Center For the Arts at Kayenta 881 Coyote Gulch Ct. Ivins, UT 84738
The Center for the Arts at Kayenta (CFAK) is our beautiful black box theater that brings our mission to the community.
he Kayenta Arts Foundation is pleased to announce the 22nd annual Art in Kayenta Festival, Friday, October 7, through Sunday, October 9, 2022.
More information will be posted on the Mesquite Rotary FaceBook page. Interested in playing? Email us at
| VIEW ON MAGAZINE | September/October 202280 by Linda Gault
Fire Chief Jayson Andrus adds, "We are always interested in helping in our community, and this event is so much fun. We love to see the community come together and support a great non-profit that does so much good."
The Rotary Club continues to be highly successful in finding ways to support our community. Not only did we and Wild FUN!
T he wet and wild fun of the Mesquite Rotary MUDD Volleyball event is coming again! It will take place on Saturday, September 17, behind the Eureka Casino Resort. Plan to spend the day watching "wet n' wild" fun as battles heat up and crowds gather to watch teams take to the pits. Four pits of dirty, muddy, sandy water will help cool teams off as they compete for bragging rights by winning a first, second, or third place trophy. It all begins at 9 a.m. Our version of mud isn't the same as what you'd find in nature, but it's just as challenging and dirty as the real, gooey stuff. This year, more fun will be added with teams being encouraged to participate in a "Best Team Costume" contest. So put on your thinking caps and come up with fun costume ideas. Last year, Pampered Pooches Salon participants donned pink tutus with black tights for some fun. See what your team comes up with.
"Mesquitetournament.P.D. has been the big winner every year but one," notes Sargeant Wyatt Oliver. "We've had a blast helping Mesquite Rotary raise money for many great needs in our community."
Competitionsmesquiterotarynv@gmail.com.willbeginwiththe traditional police and fire/EMTs playing to see which team wins three out of five games to either retain or gain control of the Traveling Trophy. The winning team receives the trophy, and its members are our "Studs of The Mudd" until next year's
The cost remains the same with different levels of business sponsorships available. Individual teams of six participants are $210, which includes a t-shirt for each team member.
81September/october 2022 | VIEW ON MAGAZINE | take on the Adopt-a-Highway program along a two-mile stretch of State Highway 170, but also a food drive to support the Salvation Army, an annual blood drive, and the Breaking the Cycle Program, which helps individuals break free of drugs or alcohol.
As a worldwide organization, Rotary takes on many projects in other countries as well. This year, Rotary was asked to help displaced people in Ukraine who have lost everything to war and poverty. There is so much need everywhere, and Rotary continues to serve in many different ways.
V Don't hesitate to get "wet n' wild" for a great cause. Send an email to mesquiterotarynv@gmail.com and sign up to play!
As with any event, Rotary is looking for volunteers to give a few hours of their time during the MUDD event as judges, referees, and scorekeepers. You don't need previous experience, and you get to be right where the action is taking place. Or if you are so inclined, help is always welcome setting up that morning and tearing down equipment after the final game has ended. Just contact one of our members, or email us at the address below.
From the teams to the business sponsors, our community supporters make all the difference. Last year, teams came from as far away as Boulder City and St. George to get dirty. Local DJ #Juan will continue to spin the tunes, adding to the excitement.
How could you go wrong?
view on GOLF Rotate & Move Your YourtoThroughBodyImpactReduceSlice
by Rob Krieger, PGA M any players spend time trying to prevent the ball from going to the right in order to correct a slice. There are many different reasons for slicing the ball, and unfortunately, it can be hard to figure out the exact one. A simple adjustment or small modification to the way certain parts of your body are moving could be just what you need to start hitting the ball much straighter. Here are a few areas that you can focus on to adjust rotation that may help you square up the clubface at impact.
The Legs/Knees As you start toward the ball, the trail leg must be shifting its weight and moving so that the knee is pointing toward the ball. The trail leg should be starting first and leading the downswing. Focus on moving that trail (right) knee BEFORE the arms/club start moving back toward the ball. If that is something you struggle with, try pulling with the lead (left) knee to begin the downswing instead. Your coordination and balance may be better with that side of your body.
83September/october 2022 | VIEW ON MAGAZINE |
For some, it is easier to keep the upper body and lower body working in unison than trying to separate them. There is nothing wrong with this, and it works well for many from beginners to professionals. The focus should be on getting the trail (right) shoulder to move through the downswing so that at impact, the shoulder is at the ball and CONTINUES to move through the ball WITHOUT your body coming out of posture until after the ball has been struck. The trail shoulder must not stop before it gets through the ball. Otherwise, the tendency is to leave the clubface open to the intended target line at impact, causing it to put a right-side spin on the ball and slice.
Upper Body/Trail Shoulder
Best of luck on your practice and on the course. As always…Fairways & Greens!V
| VIEW ON MAGAZINE | September/October 202284
Hand/Forearms
Relaxing the grip pressure is never a bad idea, but it is the predominant reason for not being able to get the clubface back to square as you strike the ball. The hands should not start the downswing because if they do, they will return back to the ball with a swing path that comes across your body. This forces the hands to hold on tighter as they come back to the ball, leaving the clubface open to the target line. The forearms and hands should be relaxed enough to rotate and allow the clubhead to pass your hands through impact. It should feel like you are trying to point your thumbs at the target as you strike the ball. This rotary motion with your thumbs and forearms is not only a great way to hit straighter shots but the motion of the forearms can also add a few additional miles per hour to your swing speed, so you might hit the ball just a little further, too.
by Burton Weast
W ith the hiring of a center manager and a parttime consultant, the Mesquite Works Science, Technology, Engineering, Arts, and Math (STEAM) Center has moved a step closer to opening. The two positions were funded through a generous donation by an anonymous area resident who has made quality education for area students a priority.
Mesquite Science Center Moves Ahead
The remodeling of the Mesquite Shopping Center, which houses the STEAM Center, is also continuing to progress. With $200,000 from private donations and an additional loan from the Bank of Nevada, remodeling of the entire shopping center has begun. Jackson Construction is doing the work and hopes to have the entire shopping center remodel completed by the end of the year. The remodeling will also benefit the current businesses in the center, providing a better shopping experience for
Threecustomers.indoor classroom spaces have been completed with a total of over 3,500 square feet, including a library annex area sponsored by the Clark County Library District. The furniture and a large informational mural for the area were also donated by the district. Students will have the use of computers that can access programs through QR codes contained within the mural. The codes can also be accessed through a phone camera application.
Larson greets visitors at the main STEAM Center office in Unit 116 of the Mesquite Shopping Center.
The new manager of the STEAM Center, Lizz Larson, graduated from Utah State University with a degree in communication disorders and is finishing her master's degree at San Jose University. Prior to assuming the position at the STEAM Center, Larson conducted weekly storytimes for young patrons of the Clark County Library District and planned and implemented programs for area teens. "I am thrilled to be helping to get this STEAM Center up and running. It is going to make such a positive impact on our community. I can't wait for our official opening later this year," says Larson.
In July and August, Larsen visited science centers from Salt Lake City to Las Vegas to gather information and ideas for programs in Mesquite.
Joining Larson on a consulting basis will be Vanessa Giebink, who is a manager at the Mesquite Library. Giebink has a master's degree in library science and will be working with the STEAM Center team to develop policies and procedures for patrons and volunteers. She is a lifelong resident of Mesquite. Says Giebink, "I look forward to seeing our students gain access to equipment and programs that will help make them successful in our changing economy."
85September/october 2022 | VIEW ON MAGAZINE |
Parents and students who wish to follow the progress of the STEAM Center and receive information about classes and activities can sign up for regular email newsletters by sending a request to https://bit.ly/3AI4SD8.
V
| VIEW ON MAGAZINE | September/October 202286 view on EDUCATION Prepare Your Homefor the Holidays with SUU Community Education Flower Arranging instructor Shelly Lambing will teach elements of design and floral care starting October 13th.
ake time for what matters most this fall with Southern Utah University's Community Education classes. Choose from six classes including Flower Arranging, Holiday Meal Preparation, Social Dancing, Landscape Photography, Night Sky Photography, and American Sign Language to connect with friends and learn something new. Classes begin in September and run through December 14. Prepare for the holidays and entertaining in your home with two new classes in the fall schedule lineup. The Flower Arranging class on October 13 is taught by Shelly Lambing and covers elements of design and floral care, allowing you to incorporate the beauty of the season by creating a flower arrangement to take "Whenhome.planning
87September/october 2022 | VIEW ON MAGAZINE | by Susie Knudsen
Photos: Courtesy of SUU Community & Professional Development M
a simple dinner party or celebrating a festive occasion, usually there's a theme and color scheme the entertainer wants to create," says Lambing. "This is where welldesigned floral arrangements can help tie themes together from simple and casual to elegant and sophisticated."
| VIEW ON MAGAZINE | September/October 202288
While feeling festive, learn how to plan and prepare for your next turkey dinner on November 9 at the second new class, Cooking for the Holidays, with Southwest Tech's Chef Drew Nehrenz. Find out how to plan, purchase, and execute a big holiday meal. Learn how to brine a turkey, use yummy rubs for roasts, and make tasty side dishes to impress all your guests this season. Get ready to feed your loved ones in this fun class. If you're looking for something fun to do with a partner, beginning October 14, spend your Friday nights this fall learning to swing dance with instructors David and Carol Van Wagoner. Taught in a routine format for easy recall on the dance floor, you'll also learn extra steps to keep your partner twisting and turning. You might also try learning American Sign Language in the beginner's class starting September 20.
"Fall is a time of year when we enjoy gathering as family and friends and celebrating getting back to learning," says Melynda Thorpe, executive director of SUU Community and Professional Development. "Our fall lineup is thoughtfully designed to help you make new friends and enjoy learning something new with old friends and loved ones in active and festive classes."Learnhow to plan, purchase, and execute a big holiday meal with Chef Drew Nehrenz on November 9th.
Two returning photography classes are back by popular demand and are taught by Shawn and Corinne Severn. The Landscape Photography class will take your skills to the next level by teaching techniques that use natural light and rules of composition so you can capture eye-catching scenes. In the Night Sky Photography class, you will learn the camera settings for your DSLR camera in order to capture beautiful nighttime images, become familiar with the types of compositions to maximize the night sky, and acquire the skills to select the best direction and time of night to photograph stars.
To register for classes, visit suu.edu/wise, or call SUU Community Education at (435) 865-8259.
Find out about techniques that use natural light and rules of composition to capture eye-catching landscape photography.
SUU's Community Education program offers classes, workshops, and events for the purpose of generating fun, cultural, and educational opportunities for those who love to learn. While increasing participant knowledge, programs provide non-credit experiences for community members wishing to develop new hobbies, skills, and areas of personal interest.
V
89September/october 2022 | VIEW ON MAGAZINE |
T
| VIEW ON MAGAZINE | September/October 202290
by Mari HasBrouck
he Dixie Watercolor Society is a non-profit organization dedicated to encouraging, educating, and promoting watercolor artists throughout southern Utah and its surrounding area. Founded in 2000 and incorporated in 2014, the Dixie Watercolor Society now boasts approximately 140 members and continues to grow annually.
The Dixie Watercolor Society is a unique group in that it is considered a transparent watercolor society and is the largest of its kind in Utah. By definition, and according to the Transparent Watercolor Society of America, "all watercolor pigments applied in a transparent manner allow light to penetrate the layers of glazes and reflect back through the pigments from the paper below.
|
Shadows
| by
The whites are brilliant paper left unpainted. This light, reflecting off the white of the paper, makes the medium work." Impressive examples of this process are on display at Gallery 35, an all-watercolor gallery located at 35 North Main Street in St. George, Utah. All members are invited to participate and sell their paintings through exhibitions, shows, and semi-annual competitions. Each quarter, a different artist is selected as the "Featured Artist" in recognition of their efforts. Local landscapes, wildlife, and botanicals are often the inspiration for the many beautiful paintings on display there. As part of its ongoing mission, the Dixie Watercolor Society conducts regularly scheduled member meetings, workshops, 57 Chevy Cheryl Sachse Under Tepotzlan Shari Cannon Leader of the Band by Bill Sherwin Yellow Cactus in the Afternoon by Karen Bettilyon
| by
|
91September/october 2022 | VIEW ON MAGAZINE |
Be sure to stop by and see all of the latest at Gallery 35 gallery located at 35 North Main Street in St. George, Utah. Gallery hours are Wednesday, Thursday, Friday, and Saturday from 10 a.m. to 5 p.m. For more information, write to Dixie Watercolor Society, P.O. Box 1127, St. George, Utah 84771. You can also visit the Dixie Watercolor Society website at www.dixiewatercolorsociety.com or see our Facebook pages. Dixie Watercolor Society | Facebook and Gallery 35 | Facebook.
| VIEW ON MAGAZINE | September/October 202292 classes, competitions, and shows. Each of these events is for the benefit of its members, other artists, and the public in general. Monthly meetings feature demonstrations and lectures by various guest artists as well as critique sessions where members can show and share. Open discussions of new ideas, materials, and opportunities to show and sell are encouraged. Additionally, the Dixie Watercolor Society features a number of quality workshops with professional instructors throughout the year. Local plein air painting and indoor "paint-ins" have become quite popular as well. These experiences all provide a way to unite and inspire local artists and engender art appreciation within the community.V
by Pete Karns T he areas around southern Nevada, southern Utah, and northern Arizona have an abundant amount of sandstone hills, cliffs, and mounds. These sandstone structures have been formed and shaped by Mother Nature for millions of years. They are soft enough to give way to natural forces, mainly wind and rain, and have been molded into a multitude of unusual shapes and forms. Many of these structures end up looking like images that we are all familiar with.
93September/october 2022 | VIEW ON MAGAZINE |
Some of the more familiar images have already been given names like Duck Rock, Elephant's Head, Indian Head, Little Finland, and Monkey Rock, just to name a few.
There are many other familiar images in sandstone forms that have not been formally named. Seeing images in the sandstone is like seeing images of familiar objects in the clouds.
The Parashant Dragon and Noah's Ark Discover
On a recent hike, my friend, Fred, and I came across a sandstone image that was so outstanding that we took pictures of it and even gave it a name. We named this structure the Parashant Dragon. The name is logical because it is located in the Grand Canyon-Parashant National Monument, and it obviously looks like a dragon. Fred and I were bushwhacking in a very remote area that was at least a mile from the nearest road or trail when we spotted the dragon. Because it was so remote, we felt fairly sure that very few eyes had ever seen it before. We also guessed that even if people had seen it, they hadn't bothered putting a name to it. We did a little research and couldn't find any other use of the name, "Parashant Dragon," nor did we find anything to indicate that our dragon had been given a different name. Therefore, we claimed the naming rights to the Parashant Dragon!
| VIEW ON MAGAZINE | September/October 202294
95September/october 2022 | VIEW ON MAGAZINE |
Editors Note: When traveling off the beaten path, please remember to tell people where you're going and to bring water and supplies. Also, tread lightly and be respectful. If you bring it in, take it back out.
We found another sandstone structure nearby that we also named. This one is named Noah's Ark, but it takes a little imagination to see, so bear with me. First of all, look at the boatlike form. From left to right, it appears to be a boat with a bear, a cat, and a pig in the front. The back of the boat is occupied by a snake, a turtle, and a lizard. They are out for a joy Theride!Parashant Dragon and Noah's Ark are literally just a few hundred feet from each other. If you are adventurous enough to want to see these structures for yourself, good luck. They are not easy to find. First, find Red Rock Springs in Grand Canyon-Parashant National Monument. It is very near the Arizona-Nevada border and is about two and a half miles north of the Aravada Springs Resort. A high clearance vehicle is needed to get there on the gravel road. From Red Rock Springs, hike in a southwest direction up the large wash for about a mile. Then exit the wash to the south (left), and find the sandstone domes about a hundred yards away. There are several domes there, so explore them until you find the right ones. Good luck finding these structures! Who knows, maybe you will find something else that you can name!V
How to Be Patient | VIEW ON MAGAZINE | September/October 202296
Patient How to Be
It can be difficult to be in any situation that presents itself as a problem. How can we practice patience when we are confronted with adversity? Here are a few things to remember. Causes What causes us to be impatient? Is it people or situations? Some of us are patient with people; others are more patient during certain circumstances. If people cause you to lose your patience, learn to acknowledge and accept that everyone is different. There is no way to escape from dealing with people. We will constantly come across people that rub us the wrong way. The best way to deal with people is to communicate effectively and to understand that, due to different personalities, backgrounds, and perceptions, we do not see things the same way.
view on INSPIRATION
by Judi Moreo P atience is the ability to wait for something or someone. It is also the ability to make a wise decision without letting our emotions get in the way. In trying situations, frustration sets in, which leads to impatience, which leads to poor decisions. Patience is a learned behavior. People do not come into this world patient. Patience is a sign of maturity, and the sooner you learn it, the better off you will be. Most of us want to be more patient and try to exercise patience in most situations. But in fact, a lot of us need to be more patient. Yet developing patience can be difficult and can take years. Although some of us are more patient than others, we all could use some more tips on how to harness our patience a bit better.
97September/october 2022 | VIEW ON MAGAZINE |
| VIEW ON MAGAZINE | September/October 202298
If certain circumstances cause you to lose your patience, then you can do a couple of things. Try to avoid those circumstances, or try to understand that the circumstance you face may be a learning experience and can be embraced. What often makes us mature and helps us to develop a patient attitude is adversity. Unlike what you heard in the movie, Forrest Gump, life is not a box of chocolates. Sometimes life will be sweet, but other times it will be bittersweet and downright difficult. The bottom line is if you can change your circumstance or the influence people have over you, then do it. But if you can't, then try to work through it. This is important! The best way to be patient is to learn to relax when things arise that can cause impatience. When you relax, you can think better and are less prone to making poor decisions. When you relax, you can decrease or even remove stress and frustration. Take deep breaths. Focus on breathing and clearing your negative thoughts. Replace them with positive ones.
Relax Big
Focusonthe Picture
Most things that cause a lack of patience are temporary. Being patient helps you focus on the future and the outcome of things rather than just the present. People who are patient also don't rush to get things done. They concentrate on the big picture.
Gardening requires patience and persistence. After the process of planting, it can often take months for you to see results. If you want to have more patience, grow orchids. They can take months—or years—to bloom. There are also a host of other therapeutic benefits from gardening. If you grow herbs or veggies, you could also reap health benefits.
One of the biggest shifts in perspective you can make is to shift your focus off of yourself and onto others. If you shift the focus off of yourself and start thinking about others, your patience should start to grow. This is especially effective if you have issues being impatient around people.
3. Pray If you are the religious sort and you want to be more patient, try praying. Your faith may help your patience grow.
7. Learn how to play an instrument or Learn a new language
Learning how to play a musical instrument requires diligence and patience, especially for adults. Learning a new language requires time and the ability to focus on future results, all the while developing patience. These are seven relatively simple ways to help improve your patience. You might want to focus on one or two or give all of them a try. The key is to really dedicate yourself to the tasks you choose. And instead of looking at the potholes in the street, try focusing on your destination.V Judi Moreo, the Ultimate Achievement Coach, helps you discover creative ways of overcoming obstacles. Learn to clear faulty thinking patterns and damaging feelings so that you can develop personal power, establish healthier relationships, gain the respect you deserve, and love yourself. She can be contacted at judi@judimoreo.com.
99September/october 2022 | VIEW ON MAGAZINE |
Seven unique ways we can build patience:
4. Gardening
5. Cook from scratch Avoid the microwave and cook strictly from scratch. Not only will you develop some patience, but your diet will also be healthier, the food will be tastier, and your family will be impressed.
6. Draw Drawing requires a mental focus that develops patience. If you do not know how to draw, try to learn how—this potentially long process will require even more patience.
1. Read Reading requires patience. Set a goal to finish reading a book in a certain amount of time. Before you know it, you are thinking about what you are reading, not about whatever made you impatient. In the end, not only will you have finished reading a book (and maybe learned something), but you will have developed some patience in the process.
2. Gain a different perspective
BUSINESS CARD DIRECTORY 100 | VIEW ON MAGAZINE | September/October 2022
101 BUSINESS CARD DIRECTORY September/october 2022 | VIEW ON MAGAZINE |
BUSINESS CARD DIRECTORY 102 | VIEW ON MAGAZINE | September/October 2022 For rates and information visit www.ViewOnMagazine.com and click "Advertise with us". Still have questions? Contact Us: (702) ads@viewonmagazine.com346-8439Here's a bright idea...
103September/october 2022 | VIEW ON MAGAZINE |
| VIEW ON MAGAZINE | September/October 2022104 ADVERTISING DIRECTORY Aguilar Mobile Carwash . . . . . . . . . . . . . . . . . . . . . . . . . . 100 All In Cycles . . . . . . . . . . . . . . . . . . . . . . . . . . . . . . . . . . . 49 All Secure Storage, LLC . . . . . . . . . . . . . . . . . . . . . . . . . . . . 32 Aravada Springs . . . . . . . . . . . . . . . . . . . . . . . . . . . . . . . . 72 Arizona Horse Ride . . . . . . . . . . . . . . . . . . . . . . . . . . . . . . 49 Backroads West 16 Bank of Nevada 25 Bear Paw Design 43 C & J Shutters, Blinds and Flooring 100 CarQuest - Western Tri-State 94 Checks-N-Mail 100 City of St. George - Golf 83 Conestoga Golf Club 1880 Grille 31 Deep Roots Harvest Inside Back Cover Desert Gold Realty - Lynda Edwards . . . . . . . . . . . . . . . . . . . 95 Desert Oasis Spa and Salon . . . . . . . . . . . . . . . . . . . . . . . . . 90 Desert Pain Specialists . . . . . . . . . . . . . . . . . . . . . . . . . . . . 29 Desert Sky Medical . . . . . . . . . . . . . . . . . . . . . . . . . . . . . . 73 Dixie Watercolor Society . . . . . . . . . . . . . . . . . . . . . . . . . . . 88 ERA - Karen Fielding . . . . . . . . . . . . . . . . . . . . . . . . . . . . . 63 ERA – Sharon Szarzi 100 Eureka Casino Resort - William Hill Sportsbook Inside Front Cover Eureka Casino Resort - Gregory's Mesquite Grill 47 Exquisite Blooms Floral 100 Farmers Insurance - Bill Mitchell 78 Friends of Gold Butte 100 Great Clips 100 Hangey's Custom Upholstering 100 Heavenly Gift Shoppe . . . . . . . . . . . . . . . . . . . . . . . . . . . . 75 HedgeHog Electric and Solar . . . . . . . . . . . . . . . . . . . . . 68, 101 Hole Foods Bakery . . . . . . . . . . . . . . . . . . . . . . . . . . . . . . 81 J.R. Morgan Glass & Glazing, LLC . . . . . . . . . . . . . . . . . . . . . . 87 JSL Iceberg Air Conditioning & Heating . . . . . . . . . . . . . . . . 101 Judi Moreo – Speaker, Author, & Coach . . . . . . . . . . . . . . 61, 101 Juniper Outpost 44 Kayenta Arts Foundation 71 Keller Williams - Joan Fitton & Neil Sullivan 77 Keller Williams - Michelle Hampsten & Jason Lee 33 Ken Garff Mesquite Ford - Dave Heath 53, 101 Kirton | McConkie Law Firm 57 Kitchen Encounters 64 Lone Star Pool and Spa 31 Medicare and Healthcare Insurance - Mary Bundy . . . . . . . . . . 78 Mesa Valley Estates Assisted Living and Memory Care . . . . . . . . 55 Mesa View Medical Group . . . . . . . . . . . . . . . . . . . . . . . . . . 56 Mesquite Branding and Design . . . . . . . . . . . . . . . . . . . . . 101 Mesquite Business Center and U-Haul . . . . . . . . . . . . . . . . . 101 Mesquite Fine Arts Center and Gallery . . . . . . . . . . . . . . . . . 101 MesquiteLink Realty – Beverly Powers Uhlir . . . . . . . . . . . . . . 40 MesquiteLink Realty - Deb Parsley 21 Mesquite Tile and Flooring 87 Mesquite Veterinary Clinic – Peggy Purner, DVM 101 Mina Boutique 67 Moapa Valley Mortuary 77 Mortgage Mate, LLC 92 MVP Productions – Kris Zurbas 102 Nevada Bank and Trust 95 Odyssey Landscaping, Inc . . . . . . . . . . . . . . . . . . . . . . . . . 102 Oral & Facial Surgery Center of Mesquite . . . . . . . . . . . . . . . . . 1 P3 Medical Group . . . . . . . . . . . . . . . . . . . . . . . . . . . . . . . 23 Pioneer Storage . . . . . . . . . . . . . . . . . . . . . . . . . . . . . . . . 26 Preston's Medical Waste & Shredding . . . . . . . . . . . . . . . . . . 88 Polynesian Pools. . . . . . . . . . . . . . . . . . . . . . . . . . . . . . . 102 Ready Golf Cars 84 Red Rock Golf Instruction - Rob Krieger 102 Reliance Connects 81 Re/Max Ridge Realty – Dave Neufeld 58, 59 Richens Eye Center 46 Senior Center Directory 99 Silver Rider 39 SnapShotsWest.com - Ilene Bandringa 102 St. George Regional Airport. . . . . . . . . . . . . . . . . . . . . . . . . 19 St. George Eye Center . . . . . . . . . . . . . . . . . . . . . . . . . . . . 89 Staging Spaces & Interior Redesign . . . . . . . . . . . . . . . . . . . . 98 Stationary Hitch . . . . . . . . . . . . . . . . . . . . . . . . . . . . . . . . 36 STORE MORE! Self Storage . . . . . . . . . . . . . . . . . . . . . . . . . 61 Sun American Mortgage . . . . . . . . . . . . . . . . . . . . . . . . . . 63 The Lindi Corp . . . . . . . . . . . . . . . . . . . . . . . . . . . . . . . . . 92 Tuacahn 7 Virgin Valley Mortuary 77 Washington County Fair . . . . . . . . . . . . . . . . . . . . . Back Cover Yogi Window Cleaning . . . . . . . . . . . . . . . . . . . . . . . . . . . 102
2022September/Octoberwww.ViewOnMagazine.com