AHEAD OF THE GAME
UW Sports Medicine keeps student-athletes on the go
The real value of education
The UW leads national movement for broad-based support p28
Values are Our Currency
It's a new world for studentathletes earning money p30
Knight Time
Doreen Alhadeff convinces Spain to welcome back Jews p32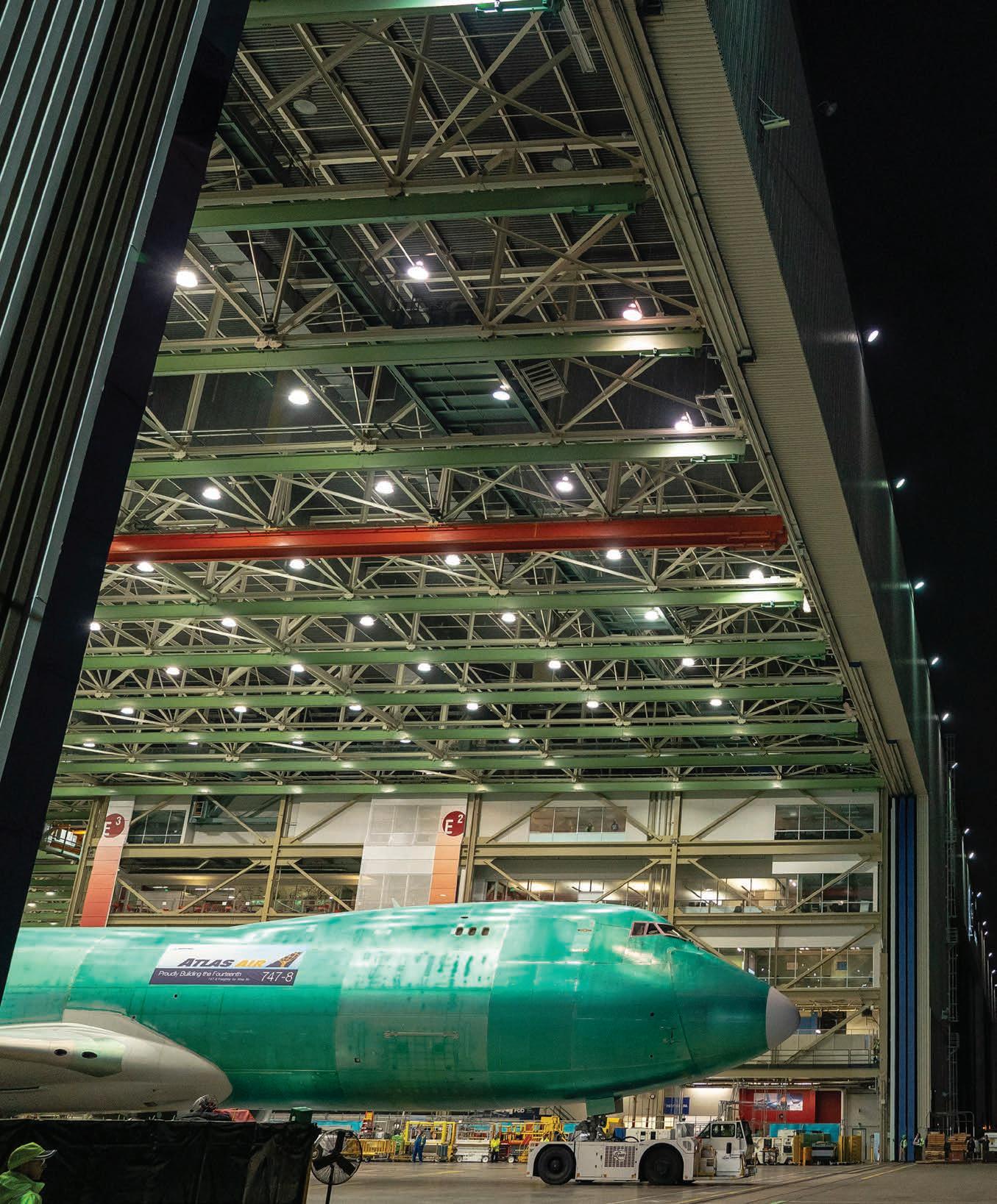 Jetting Off
In 1966, Boeing signed a contract with Pan American World Airways to produce the world's first jumbo jet.
The first 747 flew out of Paine Field in 1969. This past December, the last one, No. 1574, rolled out of the massive Everett assembly building, not yet dressed in its new owner's livery.
While many UW alumni had their hands in the development and production of the 747, it was Joseph Sutter, '43, who served as its chief engineer. He led a team of 4,500 workers bent on creating a plane that could carry more people and fly longer and farther than any other aircraft.
"If ever a program seemed set up for failure, it was mine," he wrote in his autobiography. But his oversight and attention to detail helped turn 6 million parts and 150 miles of wiring into the world's most recognized plane, and one that has dominated the skies for more than 50 years.
The 747 was created to meet booming air travel demand, and at 231 feet long, it could hold up to 360 passengers (later versions carried up to 500), cutting airfares in half and putting the rest of the world within reach. But it was also prized for its cargo capacity. Today, 450 are still in service. Because of the model's longevity, it will continue to cross our skies for decades to come.
SPRING 2023 1 OF WASHINGTON PAINE FIELD, EVERETT
Photo by David Ryder
ENJOY MORE TRAINS BEGINNING MARCH 6 4 Daily trains between Seattle and Vancouver, BC 8 Daily trains between Seattle and Portland 4 Daily trains between Portland and Eugene Portland Vancouver, B.C. Seattle AmtrakCascades.com