One of the biggest challenges that we face when cobbling together our ADDvantage section for Racquet Sports Magazine each month is to provide content that is both educational and interesting. With that in mind, I am delighted to announce that we have added world-renowned writer and International Tennis Hall of Famer, Steve Flink, to our editorial staff. He will be making monthly contributions to ADDvantage beginning with this issue.
Steve and I have been industry colleagues since my early days at Wilson. I first met Steve as he was covering Chris Evert during her final days as a player. We have since crossed paths multiple times over the course of the last 35+ years, but never more frequently than during International Hall of Fame events since his induction in the Contributor category in 2017. Whether it be during
John R. Embree, USPTA CEO
the Enshrinement weekends in Newport in July, or during the U.S. Open at the Hall of Fame Legends Ball, I have always enjoyed reconnecting with Steve to share our individual perspectives on the state of the game.
Here is some biographical information about Steve:
Just shy of his 13th birthday, Steve Flink was taken out to Wimbledon for the first time by his father in 1965. From that day forward, he was thoroughly immersed in the game, and even hooked on it.
By 1972, when he was twenty, Flink established himself with journalists and players who appreciated his photographic memory. He started working behind the scenes that year with Bud Collins at Wimbledon and the U.S. Open. Collins called Flink his "aide de camp."
Flink's first published piece— an interview with Chris Evert at the 1973
French Open— was published by World Tennis Magazine. He went to work full time for that highly regarded publication in 1974 and stayed there until the last days of the magazine in 1991. From 1992 until 2007, he was a senior correspondent for Tennis Week Magazine. From 20072021 he was a columnist for the Tennis Channel and Tennis.com.
He is the author of four books on the sport, starting with his collaboration alongside Dennis Ralston on the "Dennis Ralston Tennis Workbook" in 1987. In 1999, he wrote "The Greatest Tennis Matches of the Twentieth Century", and in 2012 he penned "The Greatest Tennis Matches of All Time". In 2020, Flink released his latest book entitled "Pete Sampras: Greatness Revisited", a thorough career biography of a sports icon recognized by most authorities as the greatest American
JANUARY 2023 58 ADDVANTAGE MAGAZINE
MESSAGE
CEO
STEVE FLINK (IN THE MIDDLE) — WITH ITHF INDUCTEES
male tennis player of all time. On the back cover, Sampras refers to Flink as "a tennis purist. He followed my career as closely as any journalist."
From 1972 until 1982, Flink was a statistician for ABC, NBC, and CBS on
their tennis telecasts and from 19822009, he worked as an on-air reporter for CBS Radio at the French Open, Wimbledon and the U.S. Open.
In 2010, Flink was elected to the Eastern Tennis Hall of Fame. Seven years
later, in the summer of 2017, he was inducted at the International Tennis Hall of Fame in Newport, Rhode Island and was presented at the ceremony by Evert.
I suspect you may have read an article written by Steve in various publications or one of his books that trace the history of our sport. Many insiders consider Steve as the dean of American tennis writers.
So, this past summer in Newport, we were casually chatting during one of the many social gatherings during the Hall of Fame festivities and the idea came up "what if?" Without hesitation, he accepted my invitation and is excited to provide his expertise to our membership on all things tennis.
To bring a world class writer of his reputation to our little magazine is incredibly meaningful and fortuitous. I could not be more thrilled to have Steve on board and to call him a friend. I look forward, as I am sure you all will as well, to read his monthly submissions which will undoubtedly cover a wide range of topics that are relevant to the tennis world today.*
59 ADDVANTAGE MAGAZINE
MESSAGE
CEO
JANUARY 2023
ADDVAN
STEVE FLINK (ON THE RIGHT) — INTERNATIONAL TENNIS HALL OF FAME
For many years the USPTA had a thriving Foundation thanks to the efforts of Pat Whitworth, Don Gomsi and Nancy Cox. Five years ago, the Board assessed our existing foundation funding and the mandatory legal licenses which were required for each state to be able to continue to operate our own USPTA Foundation.
After much deliberation and research into other options the Board voted to rollover our existing fund into the USTA National Foundation with the agreement that USPTA would still have their own separate funds to disperse.
Unfortunately, over the last four years USPTA members have not been able to help raise enough funds for our own Foundation. USTA Foundation graciously split two of their fundraising efforts with our grant fund to give the USPTA Grant Fund the ability to give out approximately $30,000 over the last few years to deserving charitable organizations with USPTA members. However, there has been very little in donations or fundraising efforts to contribute new monies into our current Foundation funds.
Due to Feisal Hassan and Mark Faber's efforts to improve the USPTA's DE&I goals, many new Task Forces were formed to highlight our member's diversity and to make sure all professionals were feeling welcome and inclusive. Board member Jenny Gray has now moved the needle and has created a very active dialogue with all the Task Force leaders. These Task Forces are running some amazing programs within their communities and divisions, and many are eligible for grants. But the amount in our USPTA Foundation Grant Fund has dropped to just $15,000 and in 2022 USPTA efforts raised very little monies for our own
Foundation. Our funds are coming from our endorsees, and from shared activities with the USTA Foundation.
Every member has the opportunity to request a grant if they are organizing or running a program that needs funding and that qualifies under our fund guidelines. For example, Love Serving Autism's founder, Lisa Pugliese-LaCroix, is a USPTA certified tennis professional. One of her organization's missions is to reach as many tennis pros as possible to include them for adaptive programming.
Love Serving Autism applied for and was granted $2,500 that was used to hire and train new tennis professionals in the industry to teach both adaptive and inclusive programming. "With your generous support, the grant enabled us to expand our programming reach to serve more neurodiverse individuals and to train USPTA tennis professionals to make an impact both on and off the courts," explained Pugliese-LaCroix.
We need to help raise funds for our own Foundation!! Our professionals are very active and creative. I am sure we can all find ways to do a fundraiser – large or small at our facilities.
One day a year $5 extra dollars from each lesson given that day could go to the USPTA Foundation! You can add it to the price of the lesson, it does not have to come out of your pocket.
Hold a raffle at one of your social events or tournaments.
If all of our members raised even $100 each, we would double what we have in our Foundation at the moment. I know we all run many other charity events for great causes and our Foundation may not be at the top of the list. But these funds are there for you when you need them to start a new tennis program or event.
Please send your suggestions to triosports2@gmail.com and let me know how you would like to see our Foundation thrive in the future.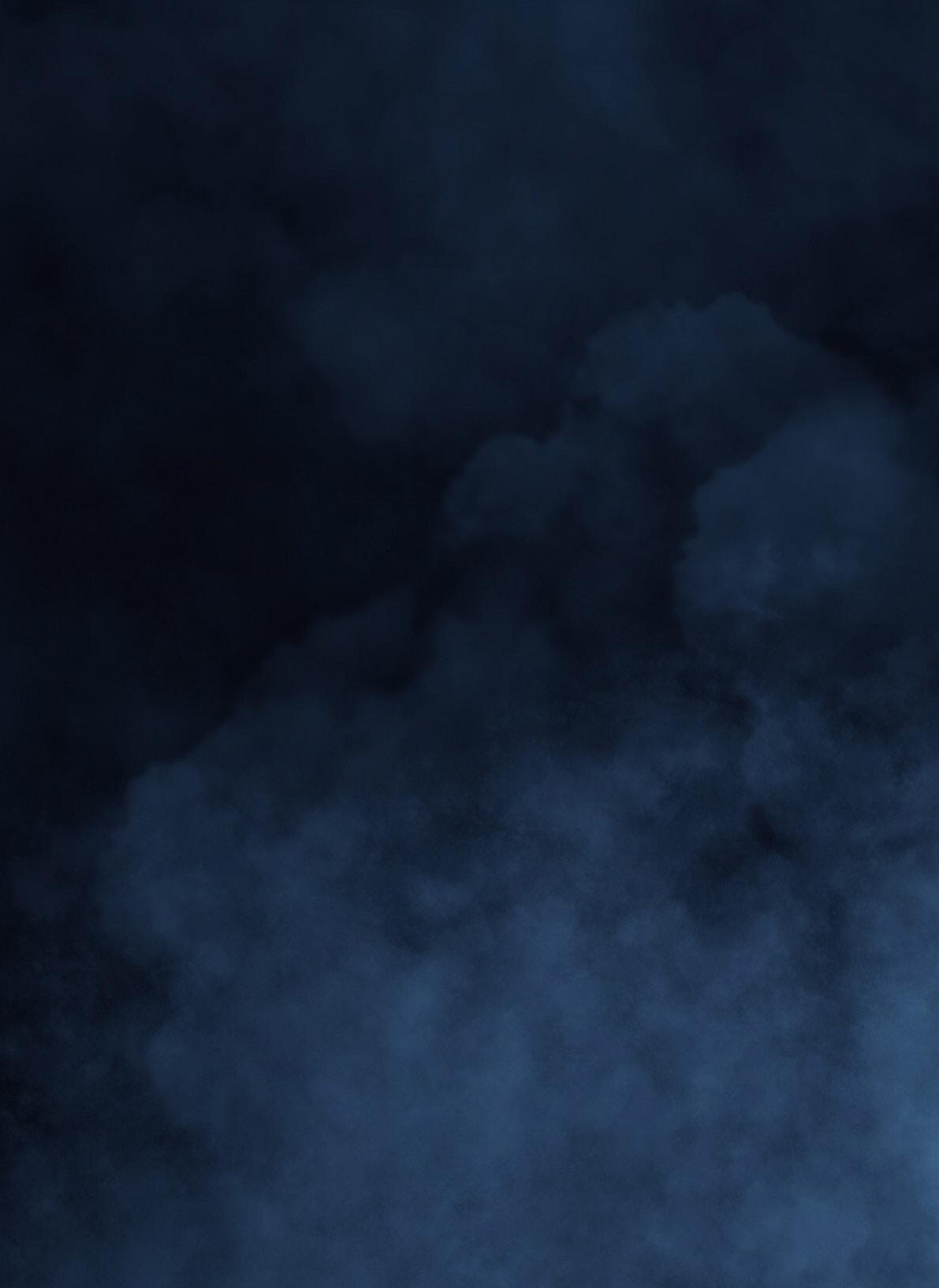 Trish Faulkner, USPTA First Vice President
JANUARY 2023 62
*
2022 RSI C H A M P I O N S O F T E N N I S WE'RE PROUD THAT YOU CONTINUE TO GO ABOVE AND BEYOND IN MAKING A DIFFERENCE IN OUR INDUSTRY CONGRATULATIONS TO OUR USPTA PROS FOR BEING NAMED USPTA MEMBER OF THE YEAR PTR MEMBER OF THE YEAR JUNIOR TENNIS CHAMPION OF THE YEAR RACQUET TECHNICIAN OF THE YEAR HIGH SCHOOL COACH OF THE YEAR ADULT TENNIS PROVIDER OF THE YEAR CARRIE ZARRAONANDIA NIGEL PUGH ROBERT SASSEVILLE ALBERT MURATA DELAINE MAST MELISSA MCCORKLE
Steve Flink, International Tennis Hall of Famer
As we head into the heart of a new season in the world of professional tennis, all of us would do well to pause for one brief moment, recollect the year gone by and celebrate the individuals who made 2022 fulfilling on so many fronts.
Iga Swiatek established herself unequivocally as the best player in the world, claiming the French and U.S. Open titles. The 21-year-old from Poland dynamically brought much needed stability to the women's game, and her best is surely yet to come. Among the men, Spain's electrifying Carlos Alcaraz surged to No. 1 in the world and became the first male teenager since Rafael Nadal in 2005 to secure a Grand Slam title, winning the U.S. Open.
Meanwhile, Nadal and Novak Djokovic's enduring excellence was showcased once more as they claimed the three other premier prizes in the sport, putting Nadal in the lead with the most men's majors ever at 22 and Djokovic only one title behind.
All of the aforementioned players enriched the tennis landscape immeasurably in 2022.
And yet, they were overshadowed in many ways by two towering champions who announced their retirements in late summer and early fall, leaving fans in every corner of the globe deeply saddened by their departures. Each had been in and around the upper regions of the game for a quarter of a century. First Serena Williams, and then Roger Federer, bid farewell only a few weeks apart. She closed the curtain on an illustrious career after a third round U.S. Open loss, addressing the fans afterwards in New York, fighting in vain to hold back the tears. Federer was even more emotional after playing the last match of his career alongside Nadal in doubles at the Laver Cup in London, weeping several times during a post-match interview as fans and fellow players were unmistakably moved by what they witnessed.
Williams and Federer were singularly estimable champions transcending tennis in a multitude of ways. She emerged magnificently from an impoverished upbringing in California, following in the footsteps of her dignified older sister Venus. Serena collected 23 major singles titles between 1999 and 2017 to set the Open Era record for women. Venus won seven and joined her more accomplished sister in taking the women's game to a new level of athleticism and physicality.
But Serena was the most significant female player of her era. She sweepingly captured the attention of a worldwide public who marveled at her speed, shot making potency and, above all else, extraordinary ferocity as a competitor. Her mind was every bit as much a weapon as her incomparable serve, inarguably the best ever in women's tennis. She reshaped women's tennis
SERENA WILLIAMS
REFLECTIONS
Courtesy Of; BNP Paribas WTA Championship
Our patented windscreens are tear-proof, feature superior sun/UV resistance, and are an ideal choice for anywhere you need a visual barrier. This product is perfect for use on tennis courts in a variety of venues, ranging from high school and collegiate courts to resorts and residential communities.
Whether you need a simple background to increase visibility, reduce visual distractions, and eliminate unwanted onlookers, or want to make a screen "pop" with your design via our CHROMA-BOND world-class printing — we have your windscreen solution.
WORLD-CLASS WINDSCREENS
SOLD BY THE BEST TENNIS & SPORTS EQUIPMENT DEALERS AERFLO.COM
OFFICIAL WINDSCREEN OF THE UNITED STATES PROFESSIONAL TENNIS ASSOCIATION
® ASK ABOUT OUR Innovative closed-mesh technology
TUFFY
almost single-handedly. No female athlete has done more to raise the profile of a sport.
Federer was an entirely different kind of player and personality. He was all about grace and elegance. There was an almost balletic beauty to his craftsmanship, an unmistakable artistry and imagination, a singularity of purpose in how he went about his business. Federer enthralled galleries everywhere he went in the world. I have been watching topflight tennis for nearly 58 years and have never seen a champion engender such sustained popularity. Federer captured 20 Grand Slam titles and once reached a men's record major 23 semifinals in a row, won 103 tournaments altogether, and was the most consistent member of the much heralded "Big Three" of his era.
Through it all—whether he was in the springtime, summer, or autumn of his splendid career—Federer was endlessly showered with affection from fans who flocked to his contests and were ineffably inspired by his performances. He was not
simply popular but inimitably revered. His unshakable demeanor, outstanding sportsmanship and impenetrability set him apart. Federer was a sports figure unlike any other who cherished what he was doing perhaps more than anyone else in his profession.
Some erudite observers believe Williams should be regarded as the best woman player ever to lift a racket. Other authorities view Federer as the greatest male player of all time. In the ultimate analysis, it doesn't matter. What is more pertinent is this: the two most important players of the last 25 years are gone, leaving a void which will be awfully difficult to fill, making all of us extraordinarily contemplative. The coming year will inevitably be compelling, but the irreplaceable Williams and Federer will be sorely missed not only by the tennis cognoscenti but also among mainstream sports followers.*
REFLECTIONS
ROGER FEDERER Courtesy Of; U.S. Open Championship
The Official Texting & Messaging Service of the STRINGPING.NET | 888.990.6790 To learn more or to start your 30-DAY FREE TRIAL scan here or TEXT "TRIAL" TO 888.990.6790 SERVICES INCLUDE: Message to all Club Members — The courts are closed tomorrow for maintenance. They will reopen again on Monday morning. GROUP MESSAGING & 2-WAY TEXT MESSAGING TEXT YOUR PLAYERS LIKE A PRO "StringPing has acted as the centerpiece within our membership communication strategy. The StringPing platform is dynamic, easy to use, and most importantly has propelled our membership engagement and revenue streams to new heights. The StringPing team has been a joy to work with and I deeply believe the platform is an indispensable tool to any club." — Dmitri Diakonov GPYC Director of Tennis  Unlimited Groups  Unlimited Key Words  Toll-Free Number Included  QR Code Builder
Do you purchase products from our endorsees regularly? Why not earn money back on those purchases and start saving for your future? You can get started by joining the Supplemental Savings program today!
In case you didn't know, USPTA has developed a program that provides USPTA-certified professionals with a savings plan, each customizable to their unique needs. The Supplemental Savings Program features a vendor-supported savings plan with some of our endorsees contributing commissions to USPTA members who are enrolled in the program. This program is a great way to get money back from purchases you already make from our endorsees, and we make this a seamless and rewarding process for everyone who is participating.
USPTA professionals are given a menu of investment options, each bringing their own unique opportunity for growth, principal protection and/or income. The USPTA Supplemental Savings program includes both a Non-Qualified Plan and a Qualified Retirement (tax deferred) option.
One of those options offered is an Individual Retirement Account. IRA's were created to give people a tax-advantaged way to save for retirement. The biggest advantage is not having to pay taxes on annual investment earnings (gains, interest, or dividends) while your savings are in the account. The earlier you start to save in a tax-deferred IRA, the more time you have for those savings to grow through the power of tax-deferred compounding!
JANUARY 2023 69 ADDVANTAGE MAGAZINE
As we head into 2023, we have SIX endorsees who are participating in our Supplemental Savings Program with more to come throughout the year:
You can find all of this information on our website by visiting bit.ly/USPTASSP
COMMUNICATION CONNECTIONS
Madison Faulkner, Public Relations Coordinator
Product Tester/Content Creator
"We are extremely excited for what Fila and Tennis Warehouse have done for our USPTA members with this exclusive USPTA Fila Speedserve shoe. It's a great looking shoe! When wearing it, our USPTA certified professionals can show their pride in their membership, have confidence in the quality of the shoe's performance and represent Fila tennis footwear to their students! The USPTA appreciates this level of support from our endorsees."
Tennis Warehouse, the official footwear and apparel supplier for the USPTA, has joined forces with Fila to create an exclusive tennis shoe for USPTA teaching pros. Loaded with comfort for a full day on the court, the Fila Speedserve was an obvious choice for Tennis Warehouse when picking the best shoe for this project. The Fila Speedserve made its debut on both the men's and women's side in 2022 and quickly received high praise for offering great support, stability and cushioning while remaining light and flexible making it an ideal option for teaching pros who spend their days teaching, hitting and even competing. The durable rubber outsole and tread make it an easy choice no matter the court surface while the generous fit ensures players will find step-in comfort.
With this exclusive special make up, teaching pros can be proud to show off their affiliation as the USPTA logo can be seen on the tongue and insoles of these shoes. The white, navy blue and red cosmetic give them a classic look and make these shoes easy to pair with any apparel.
President of Tennis Warehouse, Rick Kerpsack, was enthused he could help bring this collaboration to the USPTA and said, "We're very excited to see Fila's commitment to grassroots tennis and the USPTA with the introduction of a men's and women's shoe branded with the USPTA logo. Fila not only developed a great shoe, but they made 1 + 1 = 3 by embracing the support of the USPTA with branding on their product. Get your orders in before we sell out!"
The Fila Speedserve will not only offer coaches hours of comfort but will also be an amazing option for players of all ages and levels. Created to meet the demands of top touring pros, weekend warriors who spend just a few hours a week on the court or competitors that train and practice every day will find success in these shoes. With a responsive midsole offering cushioning and speed, the shoes keep players supported for aggressive lateral cuts. Additionally, the most active players will be able to take advantage of the 6-month outsole guarantee adding value to every pair purchased!
Members can now PREORDER the exclusive USPTA Fila Speedserve shoes at www.tennis-warehouse.com/uspta which will ship in early 2023 for both men and women.
Tennis Warehouse is proud to be the official footwear and apparel partner of the USPTA. Don't forget USPTA members receive 30% off MSRP on footwear and apparel!*
71 ADDVANTAGE MAGAZINE
Michelle Heidbrink, TW
Tennis Warehouse and Fila have teamed up to create an EXCLUSIVE SHOE for USPTA TEACHING PROS!
MEMBER BENEFITS
In the past 10 years, I have attended every USPTA Conference at the National and Divisional level. Throughout these years, I have spent a lot of time in classroom sessions, but what I have really enjoyed is meeting new people. Going to a USPTA Conference brings me great joy to see familiar faces that I would not see if I just stayed at my home. The classes are great, but there is a lot more involved than just learning from speakers.
Hurricane Ian devastated parts of Florida; it was a storm never seen before. The high winds and water were terrifying, leaving families without homes, loved ones, and places to work. What Ian did to families makes everyone heartbroken. Some people have lost it all – the destruction took everything from them, from the personal to the professional level, with no starting point or hope.
One week before Hurricane Ian "attacked" us, I was in New Orleans, at
one of my favorite tennis conferences with some great people and awesome speakers. Like every single conference that I have attended, I saw familiar faces but also had the chance to meet new ones. This year was no different, leveraging the opportunities that USPTA has created to network, from XGLOsive to the River Cruise. The environment was well set to put people together. But we, from Florida, had no idea what we would be coming back home to - a war was in the wait.
As Hurricane Ian made its path to Florida, touching land in Southwest Florida and slowly moving, the unimaginable was about to happen. We were very aware of the possible danger, and we reached out to each other in order to best prepare for this horrendous situation. The tennis facility preparation was just the beginning, but in situations like this, attention to detail is key. Reaching out to many other professionals, making sure that we have not missed a point was
an important process to try to survive the high winds from the possible devastation.
After waiting for several days, Hurricane Ian made landfall on Wednesday, with tides of over 10 feet.
USPTA Professionals called each other to check their status and made sure everyone was safe. The storm took a long time to go through, but we never felt that we were alone. As horrendous scenes were on TV, our community had no idea of the dimension of the storm yet with power being long gone. At this point, we had our network of USPTA Tennis Professionals reaching out, advising, sharing best practices, and praying for each other.
After waiting for several days, Hurricane Ian made landfall on Wednesday, with tides of over 10 feet. USPTA Professionals called each other to check their status and made sure everyone was safe. The storm took a long time to go through, but we never felt that we were alone. We had our network of USPTA Tennis Professionals reaching out, advising, sharing best practices, and praying for each other. As horrendous scenes were on TV, our community had no idea of the dimension of the storm yet with power being long gone.
As many of you have seen, Hurricane Ian impacted many of us tennis professionals. It didn't matter how much one had prepared; we could not fight against nature. Tennis clubs near the water got the worst. The storm surge was too much, washing out everything it touched. Mud, salt water, debris, fence damages, light pole damages are just some of the notable impacts. Some USPTA Professionals have had to start from ground zero.
It's amazing how the true power of USPTA came together as soon as the storm passed. USPTA members, National Staff, and volunteers immediately began reaching out to many of us, offering help to restart and rebuild. There are many aspects involved in rebuilding such as
MEMBER FEATURE
Jose Pastrello, USPTA Elite Professional
72 ADDVANTAGE MAGAZINE
having the emotional support and hope to see the light at the end of the tunnel.
I cannot count how many USPTA Professionals have reached out to me, offering help, a way out, a starting point, or even just a simple short-term solution. These USPTA Professionals who were sharing educational classes with me a week before this natural disaster, now are offering their homes, a place to teach, resources and emotional support.
Ian left us with a lot of work and what I had seen in just a few short days after the storm was amazing. Being a USPTA Florida Vice President, I have been able to participate in meetings where professionals shared some of their needs to help get them through the rough period, and the industry has responded so quickly. USPTA professionals have stepped up and sent equipment to other clubs to help rebuild their courts. Others have relocated temporarily to other clubs until they can figure out what is best for them.
When I made a choice to become a tennis teaching professional, I also made the decision to invest in my education by attending USPTA Conferences. The involvement with USPTA from the district level to state level, to national level has added so much more into my career than just education, it has provided me an army of resources to find the answers when in need.
My connections with fellow pros have brought me so much throughout these years, but so did the connections with vendors and staff. Some people might think that going to tennis conferences is a bit redundant because the content is not always what they want to learn, but I think there is a bigger picture: networking. Networking is a very powerful tool; it can take you to places you'd never known possible and help solve your problems. It can give you hope and help you feel secure about what you are doing. It gives you strength to fight, knowing that you are not alone in this battle.
I am so thankful that USPTA has provided all of our USPTA Professionals a path and a community to work together, especially during a time like this.*
In an effort to support our USPTA professionals after the destruction of Hurricane Ian, the USPTA waived 2023 annual dues for 10 professionals in Southwest Florida as they continue to push through the hardship that Ian has caused.
MEMBER FEATURE