FOOTBALL
Spring game showcases potential for Kinne
By David Cuevas Assistant Sports Editor
Texas State football concluded its five weeks of spring practice Saturday afternoon with its annual spring game at Head coach G.J. Kinne said that while some areas still need improvements, it was a great ending to a great spring.
"I thought we did some good things and obviously you see some things that showed up throughout spring that we got to clean up," Kinne said. "We've got to continue to eliminate the negative plays on offense, but when we were able to do that, we executed pretty well."
Birders club teaches environmentalism through love of birds
By Benjamin Middleton Life and Arts Reporter
The Texas State campus is in the middle of a large migratory corridor that spans from Mexico all the way to Canada, inviting many exciting and colorful birds to make a stop in San Marcos during their journeys.
Birders of TXST, a student organization that strives to teach students about environmentalism and urbanization through a deep appreciation of these birds that they find on and around campus.
Birders of TXST started in the fall of 2022 when Nadia Luis, anthropology and sociology senior, met Maya Diaz, applied sociology senior. They wanted a club that talked about birds through the lens of environmentalism instead of only looking at the biology of them. Instead of ornithology, the club aims to discuss broader topics about urbanization and the politics around conservationism.
"There's so many other things you can talk about with birds than just the biology of a bird," Luis said. "So the creation of this club was the idea to really focus more on the politicization of species and preserving them."
Birders of TXST does not expect any member to have preexisting knowledge about birds. To Luis, it is not necessary to be able to identify a lot of birds to be a birder. According to them, all one needs is a love for the environment and a desire to learn more about these interesting animals.
"If you enjoy looking at a bird then just look at a bird," Luis said. "It's totally fine to just appreciate how something is and how it exists."
SEE WILDLIFE PAGE 3
Since being hired in December, Kinne has adamantly said he would install the same offensive scheme he ran last season at Incarnate Word, which led the nation in both points scored and total yards of offense per game.
SEE FOOTBALL PAGE 8
Taking class in Styles: Bobcats learn about the icon, celebrities
By Brianna Chavez Life and Arts Reporter
Insightful conversations, lessons about gender identity and literature and chats about a curly-haired boa-wearing performer are what someone might hear when walking past room 501 in Lampasas Hall at Texas State.
The honors course, Harry Styles and the Cult of the Celebrity, began this spring semester and students and fans were excited to attend.
Louie Dean Valencia, associate professor of digital history, was inspired to create the course after his summer 2020 research trips to Europe were halted due to COVID-19. While locked down at home, Valencia turned his research toward some of his interests, including Harry Styles and his views on masculinity, gender, activism and more. He began to write a book about the pop star, collecting materials and diving into the world of Styles.
SEE POP CULTURE PAGE 3
EDUCATION
Approved
teacher pay increase sparks debate
By Christian Martinez News Reporter
A new House bill in Texas has given the green light for a $302.6 billion state budget for teacher and state employee raises.
House Bill 1, which was filed in January, passed with a 136-10 vote. This spending plan is for the next two years and focuses on pay raises to state employees with tax cuts and mental health services to residents. The money will also be used for border security and $5 billion for academic use. There will be a discussion on what to do with the $37.2 billion surplus. The Texas House and Senate both pass their own versions of this budget and differ on how money should be allocated. The Senate bill includes a one-time pay increase for teachers up to $2,000-$3,800.
While some view this news as positive, teacher organizations around Texas do not think the same. Kate Johanns, communications director of the Association of Texas Professional Educators, said that there is much more needed from this bill.
"We see three big needs from this money," Johanns said. "One is passing a school safety bill because of all the tragedies that have been happening recently. We also believe there is the ability for the state to provide a meaningful across-the-board pay raise. At least $10,000. Lastly, we believe the state has the capability to fully fund special education needs."
SEE EDUCATION PAGE 2
www.Universitystar com TUESDAY VOLUME 112 ISSUE 31 April 25, 2023
(Top) Texas State sophomore quarterback CJ Rogers (12) warms up throwing the ball during the spring game, Saturday, April 22, 2023, at Bobcat Stadium.
(Bottom) sophomore quarterback Malik Hornsby (4) warms up throwing the ball during the spring game, Saturday, April 22, 2023, at Bobcat
PHOTO BY SARAH MANNING
WILDLIFE
POP CULTURE
Texas State Associate Professor of Digital History Louie Dean Valencia (left) teaches his Harry Styles class, Monday, April 17, 2023, at Lampasas.
PHOTO BY ABBY RUSSEL
INFOGRAPHIC BY EVA BOWLER
(Left) Texas State Bobcats conclude spring game with group prayer, Saturday, April 22, 2023, at Bobcat Stadium. (Right) Texas State head coach G.J. Kinne walks around the field before the game, Saturday, Apr. 22, 2023, at Bobcat Stadium.
PHOTO BY CARLY EARNEST
ILLUSTRATIONS BY JUNIPER FLOYD
Trinity Building 203 Pleasant St. San Marcos, TX 78666 (512) 245 - 3487
Editorial Staff
Editor-in-Chief: Arthur Fairchild stareditor@txstate.edu
Managing Editor: Sarah Hernandez starmanagingeditor@txstate.edu
Design Editor: Sarah Manning stardesign@txstate.edu
News Editor: Nichaela Shaheen starnews@txstate.edu
Life & Arts Editor: Marisa Nuñez starlifeandarts@txstate.edu
Opinions Editor: Dillon Strine staropinion@txstate.edu
Sports Editor: Carson Weaver starsports@txstate.edu
Multimedia Editor: Jeffrey Halfen starmultimedia@txstate.edu
Engagement Editor: Zaria Jackson starengagement@txstate.edu
Digital Products Developer: Sri Naga Sri Govvala starasstweb@txstate.edu
Creative Service Director: Michele Dupont starcreative@txstate.edu
Public & Internal Relations
PIR Director: Elle Gangi starpr@txstate.edu
Full-Time Staff
Director: Laura Krantz laurakrantz@txstate.edu
Student Publications Coordinator: Caitlin Mitchell cf1188@txstate.edu
About Us
History: The University Star is the student newspaper of Texas State University and is published every Tuesday of the spring and fall and once a month in the summer semesters. It is distributed on campus and throughout San Marcos at 8 a.m. on publication days with a distribution of 3,000. Printing and distribution is by the New Braunfels HeraldZeitung.
Copyright: Copyright Tuesday, April 25, 2023. All copy, photographs and graphics appearing in The University Star are the exclusive property of The University Star and may not be reproduced without the expressed written consent of the editor-in-chief.
Deadlines:
Letters to the Editor or any contributed articles are due on Monday the week prior to publication.
Corrections:
Any errors that are in the pages of The University Star and brought to our attention will be corrected as soon as possible.
Visit The Star at universitystar.com
FROM FRONT EDUCATION
Johanns said that her organization has teachers advocating for the different aspects needs of educators in Texas. They also have multiple teachers who use their limited absent days to go and advocate for higher teacher pay.
"We have a professional lobby team that is at the Capitol every day, working with lawmakers. Also, our members are also heavily involved," Johanns said. "Right now we are waiting on the final version of the budget to see what we will actually be getting from it. People don't realize how much politics is involved in being a teacher."
According to a Government Accountability Office report from June 2022, public education has lost about 7% of its teacher population due to constraints such as strict time demands, behavior issues and lack of administrative support.
Mason Bishop, a freshman biology teacher at Stockdale High School an hour outside of San Antonio, said that he knows that most teachers don't go into the profession for the money but to help students grow. The last time teachers saw a pay increase was in 2019 from House Bill 3 passed by the state legislature.
I think that no salary can compensate teachers for the behaviors, fears and lack of administrative and state support they face daily."
"I think the government should move to increase the minimum salary for teachers to make the profession a more viable option to individuals considering a career as an educator," Bishop said.
Bishop understands how hard being a teacher can be today and the sacrifices and stress that come with it.
"Teachers help to shape the youth intellectually and emotionally in ways that will stay with them for their entire lives," Bishop said. "I love being a teacher, and I don't mind celebrating all the teachers that give that special effort to help our youth make the most of their futures."
TRANSPORTATION
According to a survey from Teachers Pay Teachers, an online marketplace for curriculum content by teachers, 48% of 6,000 teachers surveyed said they have considered quitting their jobs. While this is a significant amount, the number of education degrees awarded has dropped 22% between 2006 and 2019 due to pay, COVID-19 and other issues.
Kristi Johnson, an education senior, said HB 1 needs to cover much more than just a pay increase.
"[Teaching] was great before we had the worries of school shootings and losing the right to teach our own material to the students we are with every day," Johnson said. "I think that no salary from a house bill can compensate teachers for the behaviors, fears and lack of administrative and state support that they face daily."
The budget for HB 1 is not finalized yet, and House and Senate members are still discussing how the money will be allocated. Johnson believes the government should pay teachers for more than just teaching but for dealing with student behavioral problems.
"From the government, I would like to see pay raises, but I would love to see more schools or classes for behaviorally challenged students," Johnson said. "Teachers that are professionally trained in behavior should be the ones handling it, not the ones who aren't."
Johnson believes that teachers are very close to parents of those who don't get to see their own at home.
"Teachers set the foundations for children. If teachers don't care, that discourages students," Johnson said. "Teachers are the ones trained, ready, and available to teach what parents don't have the time to work on at home anymore."
"Students protecting students": University launches safety program
By Lucciana Choueiry News Contributor
The University Police Department (UPD) has partnered with Student Government to launch a new Student Safety Escort (SSE) Program. Student workers provide other students with free and safe rides around campus and to other designated areas in San Marcos within a 15-mile radius.
UPD Community Outreach and Engagement Specialist Catharina Hoyt said the increase in calls UPD gets on the weekends pushed them to launch the new program to meet their goal of ensuring student safety on and off campus.
"The biggest goal is just to get as many calls as we can to help decrease the amount of issues that we have oncampus or off-campus," Hoyt said. "Also, just to make sure our students know that if they don't feel safe or don't have a way home, they can call us."
The program's hours of operation are 8 p.m. to 2 a.m. on Thursdays, Fridays and Saturdays. Students must present their Texas State ID to ride. The SSE vehicles are white and have emblems on the side showing that they are UPD vehicles, while the other side is marked with 'public safety.' The car also has an orange bar light on its top signifying that the service is running. A maximum of two students can ride in one vehicle, and they will be accompanied by two escorts.
Hoyt said having students lead the escorts gives students a sense of familiarity.
"My biggest talking point about this program is very much students
protecting students," Hoyt said. "While it's a UPD program, we have partnered with our wonderful Texas State students who help protect their fellow students."
Student workers applied for the safety program through Handshake, an online job application site. They had an interview with Hoyt and Student Body President Kiersten Florence and then underwent training in self-defense, CPR and answering calls.
Anya Lopez, a student safety escort lead, said she decided to join the program because she can also look out for other students and keep them safe.
"It's nothing to be intimidated by... All we care about is our peers' safety," Lopez said. "We want people to feel comfortable and like they can come to us."
Florence said Student Government's desire to create a positive and safe environment for students, along with UPD's community policing approach made for a partnership that helped enhance student safety on campus while also creating 12 new student jobs.
"I believe that this program will help alleviate stress and worry for students when walking or trying to get home at night," Florence told The Star in a written interview.
Nite Cats, another alternative oncampus transportation service, differs from SSE in that the new service runs on the weekend, while Nite Cats does not. Also, unlike Nite Cats, the vehicles of the safety program are equipped with radios through which the escorts can get in touch with UPD in case of emergencies.
Dayci Barrios, a human development and family science sophomore, said she
does not have a car or license which already brings up complications when dealing with transportation.
"I feel [the Bobcat Shuttle] running on the weekends would be nice," Barrios said. "Also, the school shuttles only take you to campus. Maybe stopping at H-E-B and other places you need to go would be very helpful."
Florence said a big goal for Student Government this year was to improve safety on campus for students, especially those who face challenges when it comes to transportation.
"We are very happy to have been able to work with our caring and collaborative University Police Department on multiple different initiatives this year
ILLUSTRATION BY MADISON WARE
to help enhance safety on campus," Florence wrote. "Together we are happy to be able to provide this program to our beautiful campus for the benefit of Texas State students."
Hoyt said that as students learn more about Student Safety Escort Program, the more it will be used which would increase the program's effectiveness in reaching its safety goals.
"Students do not have to walk home in the dark if they don't feel comfortable or even if they do feel comfortable, they know they don't have to be alone out at certain hours," Hoyt said.
To request a ride from SSE, students can call 512-245-1689.
NEWS
News Editor starnews@txstate.edu 2 | Tuesday, April 25, 2023 The University Star
Nichaela Shaheen
ILLUSTRATION BY AFAAF ALNAHAS
KRISTI JOHNSON Texas State education senior
For more information and updates scan the QR code to visit the Texas Legislature website.
LIFE & ARTS
TXST student-run art exhibition leads by nature and nostalgia
but we tend not to pay attention to it," Marissa Arellano, studio art senior and curator of "Naturally Inclined," said. "We just want to remind people to take the chance and slow down to take in the world around them and remember what it was like when we were younger. Everything seemed brand new and we had wonders for all things within nature, so we want to focus on nostalgia as well."
ILLUSTRATION BY MEAGAN WALTERS
By Haley Velasco Assistant Life and Arts Editor
The once astounding sights of the clouds, trees and sky or the nostalgic sounds of birds chirping has turned into email notifications, due dates and to-do lists.
In an effort to rediscover the love humans have for nature, art students in the student-led exhibit "Naturally Inclined" want to revisit what once was and use their art to breathe life into the world's natural beauty.
"We see nature around us all the time whether we're walking to class, driving to work or getting groceries,
FROM FRONT WILDLIFE
"Naturally Inclined" began in the Professional Practice and Portfolio course that seniors in the School of Art and Design must take. One of the assignments for the course requires students to divide into groups and curate their own art exhibit.
Although this is a class project, Taryn Grannis, studio art senior and marketing director for "Naturally Inclined," views this art exhibit as a stepping stone to a career as an artist.
"It was an assignment, but it has become a very valuable experience in terms of planning exhibitions and like professional interaction and collaboration," Grannis said. "That's really the main goal of putting on the exhibition is to learn and grow as artists and professionals."
Grannis is the one who came up with the name of the exhibit. The name
Luis first became interested in birds when they transferred to Texas State and they fell in love with the variety of bird species in San Marcos.
Luis loves many things about birds, but the thing that stands out the most is their appearance. They like to view the plumage of birds like their outfit. To Luis, birds are born fashionistas and it is fun to compare birds to celebrity counterparts. For example, the Cedar Waxwing reminds them of David Bowie.
"I just think they're so pretty and they just have such mastery of fashion," Luis said. "They don't even try, they're just born that way."
To be able to reach a larger audience, Birders of TXST will become a community organization next semester. Luis hopes that this brings in a more diverse group and hopes to collaborate with other environmentally focused community organizations outside of Texas State. The club hopes that this change will further build support for local environmentalist causes that could lead to real change in San Marcos.
Levi Banks, wildlife biology freshman, has been interested in animals his entire life. When he came to Texas State, he started attending meetings for several wildlife clubs and eventually found his way to Birders of TXST. The club's bird walks increased his interest in birds and he now birdwatches by himself in his free
FROM FRONT POP CULTURE
resonates best with the group since they all have different areas of expertise, whether that be painting, photography or drawing. All of them were "naturally inclined" to create things revolving around nature, including floral motifs, animals, leaves and more.
The draw to art was different for many of the artists in "Naturally Inclined." Some of them had always loved to draw and knew it would be their future, whereas others tried out other majors like English before choosing art.
Cheyenne Mason, studio art senior and director for the exhibit, was inspired to pursue art after being surrounded by it as a child. Her dad is an "outsider artist," an artist who did not complete training and is primarily self-taught.
To complete her college journey and begin her future career, Mason is working on making a name for herself and claiming her art as her own.
"I have a hard time really calling something of mine art, so I'm trying to really hone in on my style and trying to make a name for myself as well as a style for myself," Mason said. "I'm trying to be unique in that way."
No matter the inspiration, the artists presenting "Naturally Inclined" are ecstatic to share their artwork and let attendees take in the natural world.
time. Banks believes that what draws people toward birdwatching is their vibrant colors and the diversity
"I know it's very difficult in our world... it's very fast-paced and everybody is really connected online," Grannis said. "Sometimes you have to consciously take the time out to appreciate the world around us. I think it's really crucial in terms of mindfulness and mental health. An appreciation for the beauty around you is really healing, and I think is just really crucial to everyday life."
Admission to "Naturally Inclined" is free. The exhibit and refreshments will occur from 5 to 8 p.m. on Tuesday, April 25 at The Cephas House in San Marcos.
To see the art featured in "Naturally Inclined," visit its Instagram @naturallyinclinedtxst.
of species.
"They have very vibrant colors and the fact that they migrate means that you're seeing a lot more diversity move through an area," Banks said. "If that diversity happens to be really bright colors. It's really easy for humans to catch on and enjoy that."
According to Clay Green, a wildlife biology professor who focuses on coastal bird conservation, the Texas State campus provides a great habitat for birds. The large amount of surface water and the local vegetation also creates a good habitat for many native bird species. The old fish hatchery ponds provide drinking water and food for birds, and there are many trees on campus that they can nest in.
Green believes that birdwatching provides a great way for students to get more involved with nature. He thinks that actively trying to identify different species creates a deeper connection to the environment than other activities like hiking or biking.
"I think birding is a great way for people to become even more engaged in the outdoors," Green said. "I think the more that we are outside, the more people will appreciate the importance of conserving the outdoors."
"I was just going at it as if it were my regular research project, but instead at home during a pandemic," Valencia said.
When returning to class in the fall of 2020, Valencia had chats with some of his students who were also fans of Styles and his music. He realized Styles' music was a way to connect to people during an alienating time and it opened up interesting conversations about politics and the state of the world.
Valencia began creating a curriculum for a Harry Styles class that went beyond the singer and that covered topics like music history, sexuality and the internet. The course was officially announced on Valencia's Twitter in July. It sent the internet into a frenzy and attracted media attention worldwide.
Sarah Habeeb, a public history graduate student, said she set her expectations low because she didn't know what to expect in a class about Harry Styles. She said she was blown away by the discussions and the diversity of the class.
"Just to get the student's perspectives on things is really incredible because I've been focused on history for so long," Habeeb said. "It brings a better class discussion rather than being all one-sided."
The class of 24 students ranges from die-hard Styles fans, also known as Harries, to new fans, casual fans and students interested in learning about pop culture and its societal impact. Valencia said it's been a dream getting to talk and bond with students over a mutual appreciation of Styles.
"Our classes are just great vibes," Valencia said. "The thing that I've appreciated most is just the students' willingness to engage with the material."
The syllabus includes some of Styles' favorite books, musical inspirations, films he's acted in and even his cosmetic company Pleasing. The class also discusses Styles' influence on his fans regarding activism, such as voting, ending gun violence and the Black Lives Matter movement.
Veronica Cantu, vice president of marketing at the Moody Center in Austin, visited the class in February to discuss the venue's preparation process for concerts. Natalie Libby, an elementary education freshman, said she learned what went into Styles' six-day residency at the venue, from promotion to the photo ops outside and inside of the venue.
"A lot of work went into setting up the Moody Center to be Harry's House," Libby said. "The Moody Center is a relatively new venue, so she talked about getting themselves out there and advertising."
As the semester begins to wrap up, students are starting on their final project for the class: a podcast episode. The mini-series of all the episodes will be released in the near future for all interested in listening. Podcasts episodes, which will be written, recorded and edited by the students, will focus on all things Styles, the concept of celebrities and class discussions.
Habeeb will work on her podcast episode with her roommate and fellow classmate Hannah Martin, a public history graduate student. The two will discuss one of Styles' most recent viral hits and how it was an excellent pandemic anthem.
"We were looking mainly at 'As It Was' as this pandemic anthem in a way and how the idea of celebrity was going on during the pandemic," Habeeb said. "We thought that'd be a really cool idea, especially since it has happened so recently."
"As It Was" has dominated radio stations and charts, staying at the No. 1 spot on the Billboard Hot 100 for 15 nonconsecutive weeks in 2022, according to Billboard.com. People seem to can't get enough of Styles, including Bobcats.
"You're able to relate to his songs in a way. They don't really gender a lot," Habeeb said. "You're able to connect to the songs no matter who you are and that's a big part of why people flock to him."
Libby said not only is Styles a charismatic performer on stage, but his kindness is contagious. Styles' motto "Treat People With Kindness" is attractive to both fans and non-fans, particularly minority groups such as women, people of color and young LGBTQ+ people.
"It's not often that, unfortunately, you can find a space where you're accepted for who you are," Libby said. "I think the environment that he creates by being kind and accepting is very appealing to people."
Valencia said his expectations were high after having non-stop media coverage from outlets like BBC, NPR and TODAY. He said the students made the class what it is, and it's been better than he could have ever imagined.
"This course is not something that I made, or that comes from Harry Styles' work, but it's something that the students themselves bring to the class," Valencia said.
Harry Styles and the Cult of Celebrity will be offered again in spring 2024.
Tuesday, April 25, 2023 | 3 The University Star Marisa Nuñez Life & Arts Editor starlifeandarts@txstate.edu
EARTH DAY
ILLUSTRATION BY MEAGAN WALTERS
To keep up with Louie Dean Valencia on Twitter, scan the QR code.
San Marcos community celebrates Earth Day
By Marisa Nuñez Life and Arts Editor
From the rivers to the natural hiking grounds that cover the city, the natural beauty of San Marcos is inescapable. To acknowledge it, community members gathered at Spring Lake on Saturday to celebrate the 10th Annual Earth Day San Marcos Festival.
From 10 a.m. to 2 p.m. the Earth Day festival displayed over 40 eco-friendly organizations and vendors, musical performances, outdoor activities for kids and free glass-bottom boat tours. All the activities, exhibitors and vendors highlighted the importance of caring for the Earth.
Amy Thomaides, community enhancement initiatives manager, manages San Marcos Resource Recovery and Keep San Marcos Beautiful. The program had a tent at the festival where she told attendees how they could help keep San Marcos beautiful.
"[I like] talking with a resident or somebody attending an event," Thomaides said. "When you're talking to residents and then the light clicks on, and they understand why something's happening or why you were trying to ask them or request them to change their modify their behaviors or habits."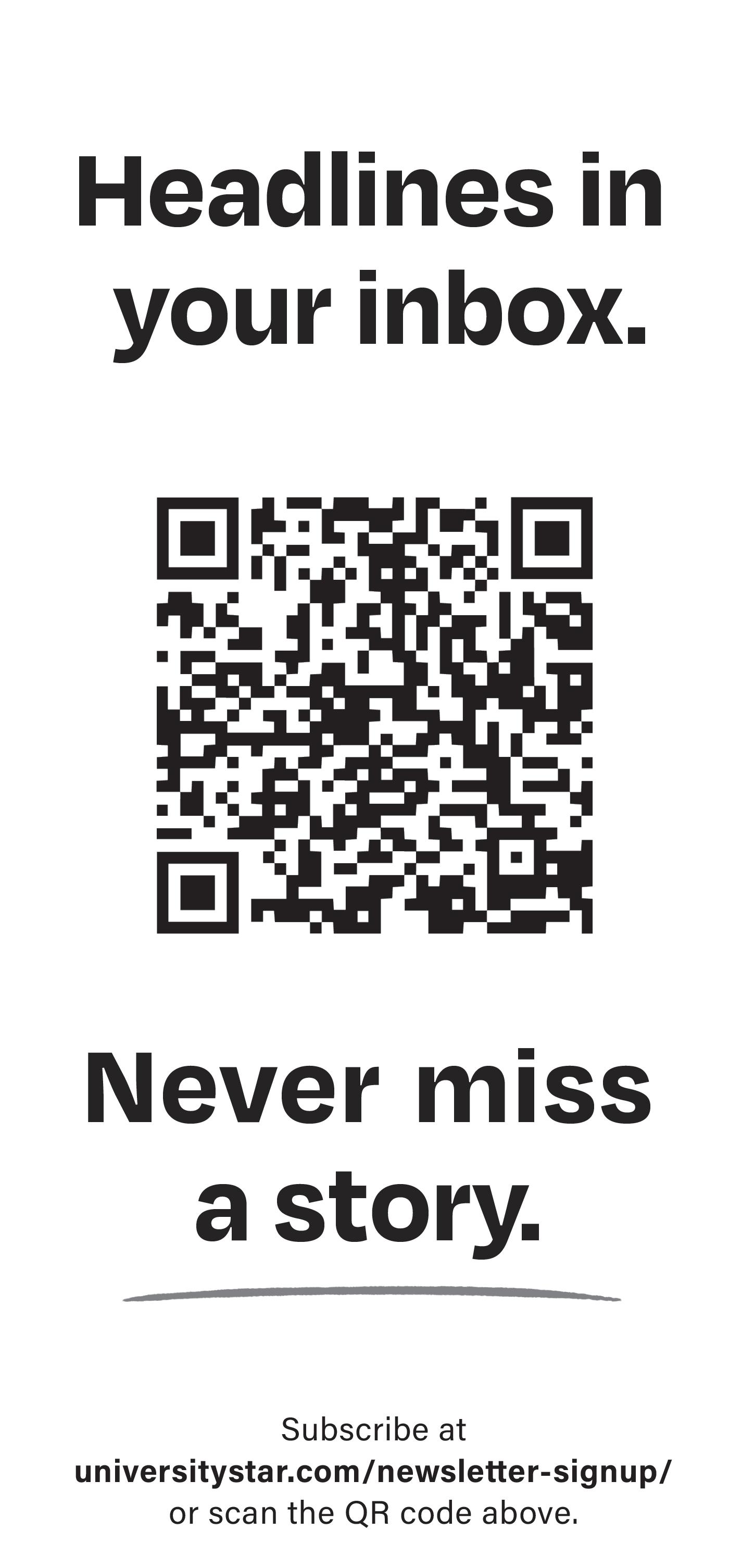 Keep San Marcos Beautiful has beautification projects, volunteers with discovery centers and habitat restoration projects and organizes monthly hot spot clean-ups.
Another sustainability effort by The City of San Marcos is its annual Bobcats Give Back initiative. Scheduled during apartment and residence hall move-out, the program allows students to donate their gently used and unwanted goods. The collected donations are distributed to local non-profit organizations, recycling centers, and reuse businesses.
Besides The City of San Marcos, other vendors and exhibitors utilized the Earth Day San Marcos Festival to make a difference.
Benjamin Hutchins, assistant director of research and education at the Edwards Aquifer Research and Data Center, promoted an aquatic science adventure camp for kids.
"Our mission is to bring youth from all over the place here to learn about and to appreciate all the amazing aquatic resources in Central Texas," Hutchins said. "What better place to do that than at Earth Day where we can share kind of some of the cool natural resources that we have here and hopefully, you know, inspire folks to learn more about them and to protect them."
The booth had three microscopes with organisms from the San Marcos River for all to see including a vile holding a San Marcos salamander.
"We've been really happy this year," Hutchins said. "The turnout has been great. The response that we get from folks that are viewing these animals are really fun to see their excitement at seeing these things up close. We've been having a great time."
Hutchins wants residents to understand the significance of the San Marcos River. He calls it the lifeblood of San Marcos because not only is it home to numerous different species, but it runs to the Edwards Aquifer which provides drinking water and helps agriculture.
For 30-minute increments from the start till the end of the festival, Julian Moreno, a wildlife biology junior, took residents on glass boat tours that were free with a ticket.
This was Moreno's first time attending and working the Earth Day San Marcos Festival since being hired at The Meadows Center in January. Through working at the center, he wants to gain experience, educate and inspire others to make a difference in keeping the environment clean.
"Just putting in a little effort to study it and learn more about it," Moreno said. "Knowing about how we each have an impact on the wildlife, and also what you can do to make it better. Even if you study business, you can still do something about it. You can still help the environment. You don't have to be a wildlife major, and you don't have to change your whole life, but there's always something we can do."
Marisa Nuñez Life & Arts Editor starlifeandarts@txstate.edu 4 | Tuesday, April 25, 2023 The University Star LIFE & ARTS EARTH DAY One coupon per customer. Free sub must be of equal or lesser value. Not valid with other promotions. Must present coupon at time of purchase. Good at 1035 N St Hwy 123, ph. 512-738-7283 BUY ONE GET ONE FREE Expires 5/23/23 www.thundercloud.com San Marcos / Texas Star SUBS / SALADS SOUPS / SMOOTHIES ONLINE ORDERING FRESH, FAST & HEALTHY since 1975. DRIVE-THRU SAN MARCOS 1035 N ST HWY 123 PH. 512-738-7283
A family views specimens from the San Marcos River through microscopes, Saturday, April 22, 2023, at the Earth Day San Marcos Festival.
PHOTO BY MARISA NUNEZ
People get tickets for the free glass-bottom boat tours on Spring Lake, Saturday, April 22, 2023, at the Earth Day San Marcos Fesival.
PHOTO BY MARISA NUNEZ
San Marcos residents walk to and from the free glass-bottom boat tours on Spring Lake, Saturday, April 22, 2023, at the Earth Day San Marcos Fesival.
PHOTO BY MARISA NUNEZ
To learn more about The Meadows Center, scan the QR code.
Opinions in The University Star are not necessarily those of our entire publication, Texas State University's administration, Board of Regents, School of Journalism and Mass Communication or Student Publications Board.
GOVERNMENT
Texas Legislature doesn't care about kids
By Dillon Strine Opinions Editor
Eleven months after the massacre of 19 students and two adults at Robb Elementary School, the Texas Legislature made the families of the victims wait 13 hours before they pleaded for common sense gun laws that could have saved the lives of their loved ones.
On Tuesday, April 18, advocates for House Bill 2744, which would raise the age to purchase a gun from 18 to 21, waited to plead its passage to the House Select Committee on Community Safety.
Similar to state bills in seven other states, this bill could have prevented the gunman in Uvalde and at a grocery store in Buffalo, New York, from legally purchasing weapons. New York has since passed this law, and Texas should follow suit.
There have been continuous mass shootings in Texas over decades, yet there's been no meaningful legislation to turn the tide. The legislation proposed in HB 2744 by Uvalde Rep. Tracy King is the beginning of a dialogue stuck in neutral.
Both the aforementioned mass shooters legally purchased their weapons, AR-15s designed for war, when they were 18. The Uvalde shooter waited until just a day after his birthday because he had asked relatives to buy it for him illegally before but was unsuccessful.
Before purchasing, the Buffalo shooter had been to the hospital for a mental health issue, which raised
ENVIRONMENT
no red flags and allowed him to purchase legally.
Raising the age may have delayed the pursuit of the weapon intended for mass casualties, but that does not mean this is not a bill not worth fighting for. The brain is not fully developed into adulthood until age 30, according to Men's Health, which is well after the period a gun can be legally purchased.
In the U.S., gun violence has surpassed auto accidents as the leading cause of death for children in 2020, according to a University of Michigan report. Kids cannot reach adulthood because of suicides, accidental shootings, and, most commonly, homicides because of gun violence.
A state where more guns get purchased than any other in America can make one feel unsafe as laws bend in the wrong direction. Months before the shooting in Uvalde, the Texas Legislature passed a permit-less carry law for gun owners over 21, directly contradicting the age of 18 when they have the ability to purchase a class of guns that includes assault rifles.
HB 2744 deserves to be a law that could create the common sense around the debate missing from our state's government.
- Dillon Strine is a journalism senior
The University Star welcomes Letters to the Editor from its readers. All submissions are reviewed and considered by the Editor-in-Chief and Opinion Editor for publication. Not all letters are guaranteed for publication.
Water conservation needs to be a priority
By Faith Fabian Opinions Contributor
As students of Texas State, we are fortunate to live on one of the most incredible natural occurrences in Central Texas: the Edwards Aquifer. The aquifer is an underground reservoir providing drinking water for 1.7 million people in Central Texas. It is imperative to the people, animals and spring systems that aid the flow of the San Marcos River.
As of April 6, the water level inside the Edwards Aquifer has reached its second lowest point in recorded history, and this is due to the prevailing drought
that is affecting Central Texas. Living in San Marcos, and subsequently, on the aquifer, means taking action to conserve water can make a difference; therefore, it must become a priority.
The springs that make up the San Marcos River are one of the great marvels of the community, and they all channel water from the Edwards Aquifer. However, according to the Edwards Aquifer Authority, the 10-day average of spring flow recorded is 86 cubic feet per second. This number is alarming because spring flow is usually at an average of 130 cubic feet per second.
Low spring flow has a trickling effect on many aspects of the community. The San Marcos River's aquatic plant and animal life largely depend on stable spring flow, especially the endangered species that live in the river. Texas Wild Rice, the Texas Blind Salamander, the San Marcos Salamander and Fountain Darters are all delicate species that rely on stable spring flow and are threatened should that flow decrease further.
San Marcos residents are also affected by the low aquifer levels and the drought as the city population and water demand increase. In addition, climate change threatens more extensive and severe shortages in Central Texas.
In an email to The Star, Sam Massey, glass bottom boat manager at The Meadows Center for Water and the Environment at Texas State, said the low aquifer levels impact the city's water supply.
"San Marcos gets about a quarter of its municipal water supply from the Edwards Aquifer, which is the same source that supplies the springs and river," Massey said. "The most important thing for dealing with drought is having communities and institutions that plan for drought and have measures in place to meaningfully sustain water supplies."
In the face of these alarming environmental challenges, there are measures that students of Texas State and residents of San Marcos can take to help alleviate the demand for aquifer water. Simple domestic activities, such as fixing leaks, turning off faucets, dialing back dishwasher and washing machine use, rainwater harvesting and taking mindful showers are all ways we can conserve water in our homes.
halls. Also, only use washing machines when you have a full load and report any leaks to maintenance.
Most commercial car washes in San Marcos use a water recycling system and many self-service car washes utilize low-flow spray hoses. This is due to the San Marcos Code of Ordinances section 14.121, which implements measures to conserve water in the city. Therefore, opting for a commercial car wash instead of excessive hose water is another mindful way to utilize water here in San Marcos.
Conserving water creates a ripple effect. Alleviating some of the demand on the Edwards Aquifer can help combat the drought-imposed issues facing aquatic plant, animal and human
ILLUSTRATION BY EVA BOWLER
SOCIAL MEDIA
For students who live in dorms, water conservation can generate fewer dirty dishes. Students can use reusable water bottles and bring them to dining
life that rely on the San Marcos River and springs.
Doing what we can as students to monitor our water usage while cleaning, taking showers and watering our lawns seems small, even futile, but these ripple effects allow us to make a difference and preserve the future of our city's incredible nature.
-Faith Fabian is an English freshman
Giving Sister Cindy an audience is harmful
By Andrew Hodge Opinions Contributor
For decades, Brother Jed and Sister Cindy have toured colleges across the nation, with Texas State being a frequent destination for their travels. Brother Jed died last year, but students can expect to see Sister Cindy on campus next semester spouting inflammatory, hateful, fundamentalist rhetoric, which is considered extreme even by other Christians. Her sermons tend to include "slut-shaming,"
homophobia,
invasive personal questions regarding the sex lives of people in her audience and threats of fire and brimstone that seem more at home with Westboro Baptist Church than a college campus.
The complicating factor in this is Sister Cindy's meteoric rise to social media stardom. Clips of her speeches, shared on platforms like TikTok by amused and bewildered students, have led to enormous crowds at every campus she ends up at. She has become an online celebrity, and few students at Texas State haven't heard of her by this point.
To continue reading this column scan the QR code to be taken to the Opinions tab on The University Star website.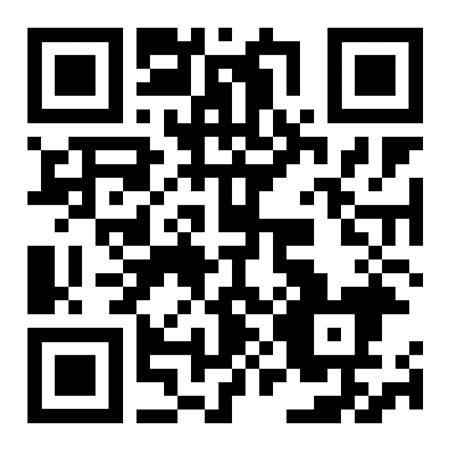 Dillon Strine Opinions Editor staropinion@txstate.edu OPINIONS Tuesday, April 25, 2023 | 5 The University Star
INFOGRAPHIC BY DILLON STRINE
INFOGRAPHIC BY FAITH FABIAN
6 | Tuesday, April 25, 2023 The University Star
STAR SNAPS
Jeffrey Halfen Multimedia Editor starmultimedia@txstate.edu Tuesday, April 25, 2023 | 7 The University Star
Texas State psychology sophomore Angela Gonzales (right) and other members of the plant biology society sell plants and promote their club, Wednesday, April 19, 2023, at The Quad.
Texas State public relations sophomore Keilani De Luna runs early in the morning, Friday, April 21, 2023, at the Student Recreation Center.
(Top) Texas State senior infielder Sara Vanderford (26) gets ready while junior pitcher Jessica Mullins (4) pitches, Saturday, April 22, 2023, at Bobcat Softball Stadium.
(Left) "Color Identity" exhibition made by students enrolled in the Core ll class exploring and manipulating the symbolic and emotional qualities behind color through photography, Wednesday, April 19, 2023, at the Joann Cole Mitte Building.
Texas State junior utility Anna Jones (14) throws the ball toward junior pitcher Jessica Mullins (4), Saturday, April 22, 2023, at Bobcat Softball Stadium.
PHOTO BY ABBY RUSSELL
PHOTO BY JEZ BROWN
PHOTO BY CARLY EARNEST
PHOTO BY CARLY EARNEST
ILLUSTRATION BY MEAGAN WALTERS
PHOTO BY ALLISON MENDOZA
Saturday gave Texas State fans their first look at the much-anticipated new high-octane offense. The look would only be brief however as Kinne and offensive coordinator Mark Leftwich chose not to delve too deeply into the playbook.
"It was a really good product but also very base and vanilla," Kinne said. "I thought the tempo was pretty good today overall. We got what we wanted out of it. We stayed healthy."
The biggest priority for Kinne during spring practice was implementing his fastpaced offense and getting the offensive players adjusted to the different variations of tempo the offensive system requires.
Freshman wide receiver Kole Wilson, who has existing knowledge of the offense having played for Kinne last season at Incarnate Word, has taken a leadership role in helping the other receivers learn all of the ins and outs of the complex scheme.
"I feel like you have to get [the wide receivers] to buy in and not do their own thing and trust the process," Wilson said. "Whenever they buy in, it works on the field and gives everyone more confidence."
Going into the spring game, all eyes were on redshirt junior quarterback Malik Hornsby and redshirt sophomore quarterback C.J. Rogers. The two have been battling one another all spring to earn the starting quarterback job come fall.
Kinne said he thought both quarterbacks performed well in the game.
"I thought they did a really good job all spring," Kinne said. "They got to showcase it a little bit today. They took care of the ball, for the most part, went to the right spot with the ball so that's what you want to see."
FROM FRONT FOOTBALL BASEBALL
The spring game highlighted some of the team's biggest strengths; the running backs being one, as Texas State is currently six deep at the position.
Kinne spoke very highly of all six running backs and said they would all play a significant role in the offensive strategy come the start of the season.
"We want to be a run-play-action team. We're going to run the ball," Kinne said. "You need multiple backs. You need depth back there. You don't want to get to November and December, and you're out there with guys who've never played running back before. We've got great depth. That's a good problem to have."
Redshirt sophomore cornerback and wide receiver Josh Eaton said the fierce competition the team endured daily at practice over the past five weeks established a competitive culture on both sides of the ball that has made the team stronger.
"Everybody comes every day ready to compete," Eaton said. "When you have a competitive culture those are the teams you see winning in the long run. Ever since G.J. got here, since we came in, everyone's been in a competitive nature so our team is heading in the right direction."
Wilson shared what he believes it'll take for Texas State as a team to succeed in the upcoming 2023-2024 season.
"Just working every day. Keep grinding. Have a real disciplined team and have fun with it," Wilson said. "We just started this thing so come fall we'll be ready. I've been winning my whole life. I have no plans to lose."
Mora breaks record, continues scorching start
By Carter Bordwell Sports Contributor
Texas State freshman infielder Chase Mora came to Texas State not knowing what to expect.
His recruitment process differed from most, only getting to see the campus via FaceTime due to COVID-19 restrictions. That still didn't stop him from committing to Texas State just two hours after he received his official offer during his junior year of high school.
For Mora, Texas State offered the perfect small-town feel that he sought.
Since his first collegiate series versus Northwestern, where he hit three home runs in his first three at-bats, Mora has been remarkable, breaking the Texas State freshman single-season home run record just halfway through the season, an accolade that he does not take lightly.
"It means a lot. It's an honor to break a record and hopefully hold it a while and keep adding more to that number to make it harder for the next guy," Mora said.
Despite his success, Mora has stayed humble, understanding that he still has much to learn from his teammates.
"At the end of the day, I'm a freshman coming into a new program with a lot of older guys and watching how they lead and how they do what they do and understanding my role as a freshman," Mora said.
Sophomore infielder Daylan Pena has also taken notice of Mora's impact on the team.
"As a player on and off the field, he has been an impact. He is an awesome guy," Pena said.
The transition from high school to college was difficult for Mora since he had to learn to balance a more rigorous game schedule with school.
"It's a big change going from high school, playing two games a week, to college, where you play four or five games and also have to manage school," Mora said. "You're on your own with nobody telling you what you have to do... I'm surprised, but at the same time, I prepared myself in the fall to get my schoolwork done before baseball."
Texas State baseball head coach Steven Trout said Mora has a rare maturity for a freshman and is impressed with the leadership role he has taken on with the team.
"He's a very humble person and a really good teammate. He calls time and goes and talks to our pitchers. You don't see a lot of freshmen do that," Trout said.
Trout said Mora's ability to handle his emotions and his trust in his teammates contribute to his success on the field.
"Even on his bad days, he maintains a consistent personality. I think that's why he's having so much success because he doesn't get too high on the highs or too low on the lows. He just goes about his business every day and understands that he has
really good players around him that can help out," Trout said.
Regardless of the success Mora has sustained, he is ready to look to the future and hopes to continue his productive season while also helping his team achieve the goals he believes they are capable of.
"Everything we want to do is right in front of us. If we keep playing like we are now, we have a chance to have a special year like we did last year," Mora said. "For myself, I just need to keep doing what I can to help this team and be a team player at all costs."
8 | Tuesday, April 25, 2023 The University Star SPORTS
Carson Weaver Sports Editor starsports@txstate.edu
Texas State freshman infiielder Chase Mora (36) steps up to bat during the game against Texas, Monday, April 10, 2023, at Bobcat Ballpark.
Texas State sophomore punter David Nunez (38) celebrates his play by tossing his helmet in the air, Saturday, April 22, 2023, at Bobcat Stadium.
Texas State special teams coordinator and associate head coach Daniel Da Prato explains to Team White the next play during the spring game, Saturday, April 22, 2023, at Bobcat Stadium.
Texas State sopohmore quaterback CJ Rogers (12) (left) looks to pass the ball while junior linebacker Micah Strahan (59) (right) blocks a blitz by Sopohmore defensive line Dominique Ratcliff (97) (center), Saturday, April 22, 2023, at Bobcat Stadium.
Texas State junior quarterback Malik Hornsby (4) motions to his teammates and runs through plays before the spring game starts, Saturday, April 22, 2023, at Bobcat Stadium.
PHOTO BY SARAH MANNING
PHOTO BY SARAH MANNING
PHOTO BY CARLY EARNEST
PHOTO BY CARLY EARNEST
PHOTO BY CARLY EARNEST