10 YEARS OF THE AWARDSUGANDAPRESSPHOTO
The sale or commercial use of all media published by FES is prohibited without the written consent of FES.
© December, 2021. All rights reserved. All images and texts are subject copyright and remain the property of their authors. No part of this publication may be reproduced without permission. www.fotea.org | www.ugandapressphoto.org
The findings, interpretations and conclusions expressed in this volume are attributed to the individual authors and do not necessarily reflect the views of Friedrich-Ebert-Stiftung (FES). FES does not guarantee the accuracy of the data included in this work. FES bears no responsibility for oversight, mistakes or omissions.
Editor:www.fes-uganda.org3860
FOR THE RECORDII
ISBN 987-9970-535-149 Published by Friedrich-Ebert-Stiftung Kampala, Uganda 5b John Babiiha (formerly Acacia) Avenue P.O. Box
Anna Kućma Editorial Assistance: Stella Nantongo Copy editor: Will Boase Layout and Design: Ivan Barigye Printer: MPK Graphics
10CONTENTSYEARSOFTHEUGANDAPRESSPHOTOAWARDS I Where Does The Time Go? 1 Why Does FES Support Ugandan Photojournalism? 2 10 YEARS OF DISCOVERY 3 Photos Are Not Neutral - Daniel Kalinaki 5 A Short (And Incomplete) History Of Ugandan Press Photography - Anna Kućma 9 Uganda's Photojournalism Has Grown, But Needs More Support - Evelyn Lirri 11 We Must Own Our Stories: An interview with Nana Kofi Acquah 15 10 YEARS OF STORYTELLING 19 A Close-Up Of Grief - David Tumusiime 22 Road accidents - Lydia Lakwonyero 28 How About We Stop Putting Money In The Chairman's Bag? - Harriet Anena 34 The Rise And The Dangers of Obsessive Legislating Against Women's Bodies - Rosebell Kagumire 37 Scavenging For Hope In Broken Dreams - Joel Natwatwa 42 There Is A Peace I Feel When I Wake Up - Solomon King 48 Climbing for Climate - Juliet Grace Luwedde 52 The Rise Of Bobi: How Far We Have Come Since That Photo - Sumy Sadurni 55 Why Makerere University Strikes Resonate With All Oppressed Ugandans - Jackline Kemigisa 60 Age Of Innocence - Halima Athumani 66 Photographs With Impact - Nicholas Opiyo 69 Risking It All To Bring Home The Bacon - Edna Ninsiima 74 A Beautiful Invitation To Think - Lydia Namubiru 80 The Soul of Storytelling - Watsemba Miriam 85 List Of All Winners 2012 - 2021 87 10 YEARS OF LEARNING 91 Why Focus On Training Photography? - Maheder Haileselassie 93 Seeking That Coveted Photography Award - Miriam Namutebi 97 The Role Of The Future And Approaches Towards Photography Education On 101 The African Continent - Chris Dennis Rosenberg Infographics 103 10 YEARS OF COLLABORATION 105 Collaborations Over The Years 107 Canon Miraisha Programme In Uganda - Katie Simmonds 109 Judges 2012 - 2021 111 The contributors 113 Acknowledgments 115 10 YEARS OF THE UGANDA PRESS PHOTO AWARDS III
WHERE DOES THE TIME GO?
The Uganda Press Photo Award grew out of the strong belief that Ugandan photography in general and photojournalism in particular needed to be noticed, supported and made more visible to the world.
Anna Kućma, UgandaDirectorPress
Ten years later I am overwhelmed with gratitude when I think about what we have achieved and built- it is hard to believe the progress that has been made. Our projects have grown far beyond the yearly exhibition of the winning images. We now produce a yearly portfolio review (open to photographers from across Africa), public discussions and dialogues with subject ranging from ethics, representation or environment - mentorship programme, trainings and workshops both short and long term, photographer's talks and presentations, and have found ourselves at the heart of a strong photography community that is now growing well beyond Uganda.
The UPPA has always been the result of collaborations between a very diverse range of people – not only the photographers, without whom of course it could not exist, but also everyone who believed in it and supported it.
Photo Award & FOTEA FOR THE RECORD1
The first edition was held in 2012 in collaboration with the International Press Association of Uganda (formerly the Foreign Correspondents' Association of Uganda) and Friedrich-Ebert-Stiftung. The core ideals of freedom of speech and expression, citizenship and supporting young people in developing their skills have been our common goal since the very beginning.
Where we are today is testament to a lot of hard work and belief from many different directions, and it has been a pleasure and an honour to work with everybody who has been a part of the project over these ten amazing years. I hope that you will enjoy this book full of photographs and words by many inspirational and fantastic creatives and writers. It is a privilege to be in such good company.
Over the years we have seen students progress and become professionals, travelling abroad and becoming ambassadors for a continent that is changing faster than anybody ever imagined. We have seen our winners and students go on to prestigious scholarships, win international awards and begin to work for top-rate clients and international press agencies. They have held exhibitions, made books, bought cutting-edge equipment and represented Uganda and East Africa, bringing its stories to new audiences. All of this is more than I ever imagined when we set out ten years ago, but we have remained true to the ideals we started out with.
With their chosen images African photographers look at their own surroundings and reveal their cultures and lands, the beauty and the challenges of their diverse continent. And, because of their innate sensitivity and knowledge, good photographs taken of Africa by Africans are key to the renegotiation and control of the continent's image of itself. They overwrite stereotypes, clichés and monochromes wittingly or unwittingly produced by photographers sent to the continent from afar, whose work only too often serves to illustrate what a foreign audience is expecting to see.
Then I watched the numerous camera workshops done by UPPA on our premises and saw all the good work going into the annual press photo awards and quickly understood why a political foundation like FES should continue to support photojournalism: because the insightful images produced by UPPA-supported photographers in Uganda and across East Africa encourage the self-reflection and curiosity of its citizens; and because photography is such a powerful tool to illustrate and present African perspectives or views to national and international audiences. FES is a German political foundation committed to supporting political freedom, pluralism, good governance and social justice. And news photography, social portraits and illustrated narratives document the obstacles on the path to achieving those goals - including the struggles along the way. The best of those images can often be more galvanising than an academic analysis or news article by visually exposing the fault lines of a society.
The photographers mentored by UPPA are witnesses to a society in transition. They record reality as it becomes history, be that during the pandemic or any political struggle. By enabling us to look at these changes and challenges through striking, exemplary or symbolic images, they make us notice, think, reflect – and hopefully act.
WHY DOES FES SUPPORT PHOTOJOURNALISM?UGANDAN
When I arrived in Uganda as the new country director of the Friedrich-Ebert-Stiftung in 2019, I asked myself this very question. I thought that photography belonged in the visual arts sector, to be supported by organisations like the Goethe-Zentrum or the Alliance Francaise.
Rolf Paasch, Country Friedrich-Ebert-StiftungDirector
Uganda & South Sudan 10 YEARS OF THE UGANDA PRESS PHOTO AWARDS 2
10 YEARS OF
DISCOVERY
Photos are not neutral. They are provocative and persuasive. They are able, in just one frame, to compress lives and moments, to tug at emotional levers, to reveal unseen details, to be unforgettable. Some photos stand out for their impeccable timing; others for the beauty of their subjects, or the majesty of their composition, towering over the senses like a giant baobab tree in a vast plain. But some of the photos that stay with you, eternally etched on the retina, are those that are both beautiful and purposeful.
BY DANIEL KALINAKI
FOR THE RECORD5
Would the Black Mamba commandos have been uncovered and exposed when they returned in police uniforms after their raid on the High Court in Kampala in 2005 had an eagle-eyed photographer not seen through their disguise?
AREPHOTOS NEUTRALNOT
Would Lt. Ramathan Magara have been convicted of murder if he had not been pictured on a newspaper front page back in 2006, one hand holding a mobile phone to his ear while the other held the AK-47 rifle that had just fired at unarmed civilians, many of whom could be seen crouching in fear all around him?
Many more news moments are frozen through photography: two rival Muslim clerics fighting for the microphone at Independence Day celebrations; a stranger standing and saluting next to the President at a similar function; a bird drinking soda through a straw at the Nile Hotel in Kampala; Colonel John Garang, in Kampala on a secret mission, snapped watching a music concert from his second-floor room at the same hotel.
"RARE FRIENDS" BY JJUMBA MARTIN, 1ST PLACE, NEWS, 2016
Others, less dramatic, but no less important: a child, afflicted by Nodding Disease, tied to a tree by her hapless mother to prevent self-harm, somewhere in northern Uganda; Philly Bongoley Lutaaya, visibly unwell, breaking through the stigma at Gayaza Secondary School by announcing he was living with HIV and dying of Aids; the infant King Oyo of Toro, thrust into the history books by the sudden death of his father, sitting on the throne, blissfully unaware of the weight of expectation; a youthful Museveni, surrounded by his triumphant comrades, promising a fundamental change on the steps of Parliament in January Photography1986.in the Ugandan media has come a long way. Once a peripheral feature, mere icing on the cake of text, it has become an important and indispensable genre.
10 YEARS OF THE UGANDA PRESS PHOTO AWARDS 6
A man is helped by a policeman after being shot with a teargas canister during a demonstration in Wandegeya, Kampala. Supporters of the Forum for Democratic Change (FDC) rioted after police had blocked Kizza Besigye from accessing Makerere University where he was meant to hold a campaign rally.
Newspapers have come and gone, radio and television stations have mushroomed and websites have flourished but throughout it all, photography has remained relevant, and so have the people behind the camera.
The proliferation of smart phones and social media has turned everyone into a photographer – 'selfies' are the new portraits, after all, and anyone in the right place at the right time can take an awardwinning photo – but there is no substitute for the planning, courage, diligence and thoughtfulness of professional photographers. In an ephemeral world of fleeting tweets and disappearing pictures, professional photography provides a permanent record, be it of the beauty of the planet or the bleakness of human folly, told with accuracy and courage.
FOR THE RECORD7
What was once an almost exclusively male club of itinerant, general-purpose snappers in mock flakjackets milling around photo studios while waiting for their negatives to be developed has now turned into a professional and increasingly female field with modern cameras, zipping around capturing life on camera.
We often take this courage for granted, but theirs is a physical task. Writers might be able to speak to sources over the telephone or find their information in libraries and on the internet but the journalists behind the cameras must get boots on the ground, risking everything from Ebola to bullets. And as the statistics show, they pay a high price, sometimes with their lives.
10 YEARS OF THE UGANDA PRESS PHOTO AWARDS 8
Our world would be unclear, the journalism profession incomplete, without the remarkable hard work of its photojournalists. The Uganda Press Photo Awards documents some of the finest work from our photographers and it acknowledges the best in the industry, while inspiring and mentoring young and new photographers to aspire to Wordsgreatness.allow us to express our thoughts about the world around us but pictures – especially great, evocative pictures – are the palm wine with which we swallow our stories. Good luck to the winners and may we continue to see great photography in our pages.
"Dear Life" by Katumba Badru, 2nd Place, News, 2019 Young fans of the singer and turned politician Robert Kyagulanyi Sentamu, more commonly known as Bobi Wine, flee from police teargas before Wine's arrest on his way to a press conference that was being held to announce the cancellation of his show at One Love Beach.
Many Ugandan photographers confess to not knowing very much about the (visual) history of press photography and the press in their own country. There are various reasons for this, but two key ones are the destruction of the Ugandan National Archives during the turmoil of the 1980s, and poor storage, recording and attribution of photographs taken by Ugandan photographers.
Looking at these archives it is clear that many publications chose (and still choose) images based on shock value, which raises legal and ethical questions. It seems that many publications rely heavily on photographs to lure in readership. There has also been a decline in photo features over time, perhaps as newspapers have lost readership to online publications.
BY ANNA KUĆMA
But there are some remaining places where it is possible to find a wealth of information about Uganda's photojournalistic past. Such places are the memories of the surviving photojournalists of the era and a few photographs that have survived. In 2013 the UPPA approached Elly Rwakoma (Presidential photographer to Milton Obote and Idi Amin, born 1937 in Western Uganda), Joseph Ouma (former head of the photographic unit at the Ministry of Information) and Henry Bongyereirwe (photographer and former lecturer at the Makerere University) and exhibited images from their private collections alongside interviews with them, and artefacts including cameras and press passes from their careers. A panel discussion held during the exhibition was also joined by Peter Busomoke, a photojournalist who has been working steadily since 1979 and whose personal archives were lost due to poor storage during the 'years of uncertainty' (the period of Uganda's civil war, 19811986). Elly passed away in 2021 and Peter in 2017.
PAST
PIECING TOGETHER UGANDAN PHOTOGRAPHY'SPRESS
FOR THE RECORD9
Another place where old photography is easily found is the Makerere University Library's press archive.
The historical section of the 2013 exhibition's narrative was brief, and was centred only on these three photographers, their memories, and the objects that belong to them. But the result seemed to connect with its audience in a way that suggests that young Ugandan photographers have an appetite for learning more about the past.
The weekly newspaper, The People, dating back to the 1960s, appears to have been the first Ugandan newspaper to have a Ugandan photojournalist, Alfred Odoy Asoka, on staff and credited, though attempts to locate him proved futile.
Unfortunately much of the surviving photographic history of Uganda comes from colonial photographers, who had better archiving options available provided by their imperial masters, but those images are not usually available to the public for extended examination. Academics are slowly opening up these archives more and more for re-examination and renegotiation though, and the results continue to provide interesting insights despite their provenance.
Recently an exhibition titled "The Unseen Archives of Idi Amin. Photographs from the Uganda Broadcasting Corporation" was presented at the Uganda Museum in Kampala. Its curators revealed that the material for the exhibition had appeared when, in 2015, a longignored filing cabinet at the Uganda Broadcasting Corporation was found to be filled with thousands of photographic negatives dating from the late 1950s to the mid 1980s. It is crucial for archivists and historians to ensure that diverse photographic archives are open and accessible to allow them to be researched, preserved and made available, especially to domestic audiences. They form a vital part of the country's history and contribute to a sense of shared and examined (visual) history. A critical engagement with the photographic archive of the country is crucial if we are to be able to access nuanced accounts of the country's past. These negatives come from Henry Bongyereirwe's collection and were saved by him from destruction before the archive of the Ministry of Information's Photography Unit was destroyed in the 1990s. The portrait is of Basil Bataringaya, Minister of the Internal Affair, who was killed by Idi Amin's regime. The rest of the photos come from the same time period and some of them show Idi Amin inspecting military barracks.
10 YEARS OF THE UGANDA PRESS PHOTO AWARDS 10
Elly Rwakoma focuses the 400mm lens on his Pentax camera while photographing in 1974. Courtesy of HIP Uganda. Training in Germany 1971/72. Joseph Ouma spends time with German photojournalists.
The private sector is not totally absent from the preservation of history. The New Vision newspaper group, for example, have a rich digital photographic archives, along with some of the few surviving press negatives from the post-independence era. The UPPA has also contributed to an ongoing archive of the country's news events, and initiatives such as History In Progress Uganda have also made significant efforts to preserve and publicise photographic histories.
FOR THE RECORD11
The image is still vivid in my head. Two female street vendors, each balancing a basketful of fruits on their head, running for their lives. In pursuit is a uniformed security officer, tightly holding onto his AK-47 rifle in one hand, a stick in the other as he chases after the vendors. Whether he succeeded in catching up with them or not, and what followed thereafter, is a story for another day. Back to the image. That exact moment, as events unfolded that sunny day in March 2020 was captured by Badru Katumba, a Ugandan photographer, after the government announced a nationwide lockdown that banned street vending and restricted movement. Although over a year has passed since the photograph was first published, it remains a regular fixture on mainstream and social media platforms. This is not surprising- whenever conversations around police brutality or the harassment of street vendors come up, people are more likely to have a visual imprint of a particular event or story in their minds than remember a whole text that accompanied such a story. And so a photo showing a security officer chasing after two female vendors quickly becomes their "go-to" example. What gives significance to this particular image, and similar ones captured by other photojournalists on that day, is not just the fact that they were widely shared, but the way in which they prompted action from the Ugandan army's top brass. A press conference was hastily called, some of the women captured on camera had later been identified and were invited along, and a public apology was made to them.
The publication of that image and the events that followed thereafter is just one example of how powerful photography can be and has always been. It helps tell stories.
HASPHOTOJOURNALISMUGANDA'SGROWN, BUT NEEDS MORE SUPPORT BY EVELYN LIRRI
It opens our eyes to the world around us, helps bring understanding to the issues around us, and allows us to visually witness events that we did not or could not attend physically. It can prompt collective action, cause positive change and hold those in power accountable. Since the 1990s, the media landscape in Uganda has gone through a lot of transformation and development. Today, there are significantly more media houses than we had 30 years ago, and these developments have come with both positive and challenging attributes for the media. Photojournalism and photography have been part of these changes. Be it through news, shared experiences or the shaping of narratives, photojournalism and visual storytelling is increasingly occupying a critical role in the overall storytelling landscape of Uganda.
A police officer beats orange and guava vendors on a street in Kampala, on March 26, 2020, after President Yoweri Museveni directed the public to stay home for 32 days starting on March 22, 2020 to curb the spread of COVID-19. Back then Ugandan authorities have identified 14 confirmed cases of coronavirus in the country. All borders were closed except for limited goods and authorised emergency flights. Photo by Katumba Badru.
10 YEARS OF THE UGANDA PRESS PHOTO AWARDS 12
Media houses acknowledge that photographs are a central part of news reporting, and the majority have established photo desks in their newsrooms and employed a sizeable number of photojournalists. In return, visual creatives are using the power of their cameras to capture news and important issues as they unfold in the country, documenting history, and generally keeping their readers and followers visually informed.
In fact, in recent years, many of the "big" stories that have happened in Uganda have been captured best through photography. Whether with the arrest of a top opposition leader, a nurse pushing a patient on a wheelbarrow for several kilometers to access a health facility or just ordinary Ugandans trying to have an impact on their communities one small initiative at a time. That's not to say that the written word is not important. In this case the saying "seeing is believing" best describes how so many of these stories have remained etched in the minds of readers simply because of the photos that accompanied them. However, the profession also continues to have its ups and downs. Regular arrests have been one of the common occupational hazards photographers have to Young photographers during a training session at the Photography Training Unit of Radio Uganda in 1994.
FOR THE RECORD13
Left to Right: (front row) Monica Byagagaire, Laura Mulenga, Henry Bongyeweirwe, Arthur Kintu, Calestine (?), James Sempa, Wilfred Sanya (Back row) Ronnie Kijjambu; Charles Opolot, Jimmy Adriko and Aggrey Mugisha. Photograph courtesy of Jimmy Adriko.
10 YEARS OF THE UGANDA PRESS PHOTO AWARDS 14
contend with. Some have lost expensive equipment or have had their equipment destroyed in the process of documenting events and news. Yet they never give up even though these relentless efforts rarely get rewarded. As elsewhere in the world, technology is also changing how stories are being told through photography in Uganda. With wider access to smartphones and digital platforms, visual content creators and photojournalists are increasingly finding new and better ways to tell powerful stories in their own ways and with their own voices. For a long time, photographers were accustomed to hearing excuses about their projects not being published because newspapers had to contend with limited space or the timing of a particular story.
It has long been the fact that Uganda's traditional media landscape still predominantly covers political news. But in the past decade it has become far more common to find long-form multimedia (text and visual) stories on topics like climate change or refugees and how they navigate day-to-day life in unfamiliar environments.
The presence of alternative platforms to tell stories also means we are able to see more diversity, especially on underreported stories that cover themes such as gender, religion, identity, tradition or climate change. Aware that audiences today also want to see more everyday stories that capture everyday life—of people doing ordinary things or simply living their lives, various photographers are responding accordingly with these types of unique but often relatable content.
Despite these encouraging developments, challenges remain. Many photographers are still faced with limited opportunities to acquire skills, which inevitably makes it difficult for them to compete favourably for work opportunities locally and internationally. Not to mention that good photography requires good equipment and the financial resources to undertake unique projects, which many photographers still don't have access to. As the saying goes, photojournalists do more than just take photos. They tell stories through their lenses- stories that convey meanings in ways that words cannot. It is therefore important that their contribution is valued and also supported through training, financial grants and the opportunity to be financially rewarded for their labour.
Today's storytellers have a lot more options to work with. They are able to explore their creativity while finding innovative ways to reach their audiences through various online platforms, including social networks such as Twitter, Instagram and Facebook.
The recent work of Esther Ruth Mbabazi, a Ugandan documentary photographer, aptly captures this. In a series of images, she challenges the way the world views women with disabilities, upending deep-seated stereotypes that still consider such women as being powerless and unable to do things that able-bodied individuals can do.
Nana Kofi Acquah: I was reading BBC news when I saw a story about Italy losing approximately 3,000 people to COVID-19 as at that time. I was shocked at the news. I knew they were having challenges but I wasn't expecting to hear that so many people had died, especially when the most trending stories coming out of Italy were people singing sopranos or playing violins or falling in love on their balconies. As someone who'd covered Ebola, and still dealing with some of the shocking images published across the world from that crisis, I couldn't get past the hypocrisy, the sloppy journalism, and the overcensorship of media in democratic Italy. A lot of the photojournalists who had covered Ebola, and the organisations they work for, mostly come from Europe and America, and to think that a European nation had lost 3,000 people and there were no photos - especially no graphic ones - that capture the enormity of the pandemic was quite telling.
What role do you see photography playing in the evolving relationship between Africa and the rest of the world, now in the times of COVID and beyond?
AN INTERVIEW WITH NANA KOFI ACQUAH BY ANNA KUĆMA You were interviewed about the "Ethics of imaging the pandemic" on April 1st of 2020 after publishing your now-famous Instagram post. For people who are not yet familiar with this discourse could you briefly summarise your position?
WE MUST OWN STORIESOUR
FOR THE RECORD15
NKA: Africa is the victim of bad press, and Africa's liberation lies with the press. As part of colonial rhetoric to justify the exploitation of the continent,
the camera became the ultimate weapon of choice for colonialists. The attitude where Western journalists bypass all of the continent's positive stories and find that one malnourished child being harassed by houseflies, didn't start today. Over time, the constant negative representation burdened the African with the weight of consistently needing to prove that we're as human and as capable as everyone else. What COVID-19 has exposed is the fact that Western photojournalists are actually capable of photographing pandemics and suffering with empathy and respect for victims. With most of them unable to access the continent, African photographers are now at the forefront of telling Africa's stories, and the difference in how they photograph us and how we photograph ourselves is night and by Nana Kofi Acqua
day.Image
10 YEARS OF THE UGANDA PRESS PHOTO AWARDS 16
Hopefully, when this pandemic is over, we'll have a world where the most dominant images coming out of Africa, will be ones made by Africans, and Western photographers will be held to the same standards of decorum and empathy, with which they photographed COVID-19 in their respective countries.
The biggest challenge we have is that there's very little local consumption of good African photography. How many of the wires, agencies and organisations that commission photographers are based in Africa, owned by Africans or are interested in Africa. As we speak, there is no African alternative to Getty Images, The New York Times or Reuters. If we can change that, the world will stop seeing Africa through western eyes. We must own our stories.
Do you think that the pandemic has changed the relationship of the Global North to the representation of tragedy? What lessons can they learn from Africa's ongoing debate about how the media pictures the suffering of others?
FOR THE RECORD17
NKA: As someone who's always fought for the freedom of the press and access, these words feel funny coming out of my mouth, but Africa must limit the access it grants to Western photojournalists. Especially the ones who have record of only seeing the negatives on this beautiful continent. As we speak, American police are shooting photojournalists in the eye, refusing to allow them to freely photograph the riots and demonstrations happening over the unnecessary murder of black people. When I made my original post questioning why there were no pictures coming out of Italy, many colleagues reached out to let me know the Italian government wasn't giving them access. I think African countries must learn from Italy and America, especially in how much access they give to the foreign press. What the pandemic has revealed is that white people don't like seeing dead bodies of white people being desecrated. The pursue dignity, even for their dead. Why do Africans deserve less? What about our suffering gets them excited? Will the restrictions on international travel have a lasting effect on Africa's representation globally? With prominent European and American photographers not being able to travel to Africa, is this good news for the industry here on the continent?
NKA: As long as media houses are willing to commission African photographers and pay them the same amount they pay European and American photographers, the ban on travel is good news. I don't know how many African photographers are getting a boom in commissions though. The biggest challenge African photographers have, has nothing to do with the West. The biggest challenge we have is that there's very little local consumption of good African photography. How many of the wires, agencies and organisations that commission photographers are based in Africa, owned by Africans or are interested in Africa? As we speak, there is no African alternative to Getty Images, The New York Times or Reuters. If we can change that, the world will stop seeing Africa through Western eyes. We must own our stories.
Recently we have seen many organisations and individuals campaigning to hire more black photographers. Do you think that the Black Lives Matter movement in the US and beyond will result in lasting change towards a greater diversity of views in newsrooms and media organisations?
NKA: Tokenism disgusts me. I got an email from one such organisation offering me $1000 to shoot an assignment for them as part of their support for Black Lives Matter. They had the audacity in the email, to tell me they're an allwhite-owned organisation, didn't need the pictures but wanted to give away about $10,000 to black photographers. Now, why do I want to shoot for someone who doesn't need the pictures?
I didn't think their email even deserved my acknowledgement so I didn't reply. I think it's a good idea that more black and brown people takes seats in newsrooms and in media organisations but the next step is to own the media. Whoever pays the piper calls the tune. When you work in the media for a long time, you come to understand the newsroom is made up of very smart puppets who get their way often but when it truly matters, the puppeteer shows up. We need to become puppeteers not just smart, opinionated puppets.
10 YEARS OF THE UGANDA PRESS PHOTO AWARDS 18
10 YEARS OF
STORYTELLING
EDYEGU DANIEL ENWAKU OVERALL WINNER 2012, 1ST PLACE, STORY 2012 FOR THE RECORD21
A wailing woman who lost her loved ones during the disastrous June 25, 2012 landslide that buried 18 people at Bulucheke sub-county, Bududa district, rolls on the ground at the scene of the tragedy. About 70 people sustained injuries while over 300 were displaced due to the prevailing land cracks in their area. The picture was published in the New Vision of June 26, 2012.
I want to tell you about what happened but I don't have the words So I'll show you.
The woman in the photo lost her family, but we do not need to be told that for the photo to strike with the ferocity of an unexpected punch in the gut. The contortion of the woman's face, the tears that have commingled with the run from her nose just above her lip, say it all. She has flung herself upon the earth and though this is no video, one can almost hear her entreaties to the ground that has swallowed up her loved ones to return them. Or open up and take her into its embrace too.
BY DAVID TUMUSIIME
In the photograph, shot on June 25, 2012, a woman writhes in the earth, with benumbed spectators and an intrusive camera as witnesses to her grief. In the early hours of that morning, a long-predicted disaster had befallen Bududa: a second landslide in two years. The landslide in Bulucheke subcounty buried 18 people and left 70 with varying degrees of injuries.
10 YEARS OF THE UGANDA PRESS PHOTO AWARDS 22
A OFCLOSE-UPGRIEF
Daniel Enwaku Edyegu is no different. Grief in Uganda is rarely recorded or publicly shared, and Edyegu's Bududa Woman Wailing is one of those rare occasions when that heartache was photographed. The image won the overall prize at the 2012 Uganda Press Photo Awards.
That was the attitude of a photographer friend of mine, months after he was among the first to arrive in a little village in Kanungu on March 17, 2000. He was there to photograph and report on what has since come to be known as the Kanungu Massacre, a church arson that claimed the lives of around 1000 members of the Movement for the Restoration of the Ten Commandments of God in Kinkizi county in south-western Uganda.
He never talks much about the massacre; his photographs do the talking.
FOR THE RECORD23
Brilliantly, you do not see her immediately the first time you look at this photograph. The eye is first led towards the standing men and children, pillars of sorrow framing her agony. There are 33 people in this photograph, many of them with hands crossed across their chests or chins cupped in palms.
Among the Bakiga, people of the mountains, stoic endurance is a familiar and prized emotion- they have lost like she has lost, and they have just lived through a tragedy and it shows, but a lifetime of restraint holds many of them mute in their grief. She is their vessel in her unexpected, frenzied unfurling.
Looking at Daniel Enwaku Edyegu's "Bududa Woman Wailing", a student of photography might be reminded of Henri Cartier-Bresson's The Informer (1945). The similarity of the two scenes in their capture of isolated movement in a sea of strained stillness is clear. In each photograph one individual, sprung to life, seems an embodiment of the brooding of the crowd. Like Bresson's classic photo, Edyegu's Bududa Woman Wailing presents its story through the expressions of its cast of characters, and we are invited to examine each face carefully, but the power of the frame lies clearly in its raw close-up framing of grief. The earth beneath the woman is roiling, dark and grimy like the earth in a JeanFrancois Millet painting, and the scene's impact is achieved without the help of Photoshop. The greatest images are the simplest.
Godfrey Kimono, 3rd Place, Portrait, 2012
Joel Nsadha, 1st Place, Portrait, 2012 Mama Maria with a grandchild inside her house in Bukoto Kampala.
An old woman sells fruits at Naluwelele in Bugiri district. She says her capital is around UGX 5,000 and she can earn a profit of UGX 1,500 on a good day.
Daniel Edyegu Enwaku,1st Place, Environment, 2012
A man rests under the shade of an acacia tree in Ngoloriet sub-county in Napak district. Because the trees in the semiarid Karamoja sub region shed off the leaves due to the drought and heatwave that struck parts of eastern and north eastern Uganda in February, the man used polythene bags and cement paper bags in the place of the leaves to provide shade from the raging sunshine. The photo was published in Sunday Vision on February 5, 2012.
10 YEARS OF THE UGANDA PRESS PHOTO AWARDS 26
Simon Naulele, 2nd Place, Daily Life, 2012 Innocent Orotin (13), a pupil at Amucu Primary School, jumps over the flooded Amuria-Acowa road in Amuria district.
Daniel Edyegu Enwaku, 1st Place, Sport, 2012 A disabled cyclist accelerates to the finish line to ward off a competitor during the KCB Bank 2012 Northern Marathon Competitions at Akii Bua stadium in Lira district. The competitions were organised to fundraise to furnish hospitals in the region, which suffered damage and neglect during the LAR war.
Richard Mpalanyi Ssentongo, 3rd Place, News, 2012 Dan Walusimbi battles with Police as he forcefully tries to enter the conference hall at Pope John Paul Memorial Centre in Kampala. Walusimbi claimed he was one of the stakeholders of the meeting but failed to produce an invitation card. He was overpowered and taken to Old Kampala Police station.
DRAKE SSENTONGO OVERALL WINNER 2013, 1ST PLACE, NEWS FOR THE RECORD27
A police officer shouts for assistance as an injured man is carried away from the scene of a fuel tanker crash. The man, a Somali truck driver, was taken to Mulago hospital after suffering severe burns and other injuries in the accident.
2013
The driver, a Somali national, is said to have lost control of the oil tanker before it crashed and went up in flames. He was rushed to Mulago National Referral Hospital for treatment after suffering severe injuries. The fire was eventually brought under control by the fire brigade while police struggled to keep control of a large crowd of onlookers and passers-by.
Statistics show that over 60% of Mulago Hospital's budget is spent on treating road accident-related victims.
Taken for the Red Pepper by photographer Drake Ssentongo on February 22, 2013 in Seeta, Mukono district, the dramatic image was also part of a longer series that was awarded first place in the Story category.
As in many other low and middle income countries, road traffic accidents take a heavy toll in Uganda; more than 2,000 people lose their lives annually.
ACCIDENTSROAD
This image of a police officer shouting for assistance as residents carry an injured man from the scene of an accident in which a fuel tanker crashed and caught fire, was the overall winner in the 2013 Uganda Press Photo Award.
BY LYDIA LAKWONYERO
10 YEARS OF THE UGANDA PRESS PHOTO AWARDS 28
During the launch of the third UN Global Road Safety Campaign at the WHO offices in Kampala last year, officials decried poor and inconsistent implementation of road safety measures. At the same event Sarah Opendi, State Minister for Primary Health Care, revealed that the treatment of accident-related victims costs the country close to UGX 1.862 trillion (€438 million) every year.
FOR THE RECORD29
While drivers blamed the accidents on evil spirits (as is common in cultural settings for that which is 'unexplainable') and the Uganda National Roads Authority (UNRA) for what they referred to as poor road workmanship, the police pinned the blame squarely on drivers for their reckless driving. 24hour checkpoints were established on the road and soon the rate of accidents reduced significantly. The campaign has now been extended to major highways throughout the country. Currently there is a fundraising drive to raise the money needed to build a UGX 2.8 billion (€650,000) accident and emergency unit at Nkozi Hospital which will be easily accessible for accident victims along Masaka road. The Speaker of Parliament, Rebecca Kadaga, has also called for an increase in funding to the Uganda Police's traffic department to boost Operation Fika Salama. The police want to, amongst other things, acquire helicopters to airlift accident victims to hospital. But even as the government continues to discuss possible solutions to curb the rampant rate of road accidents, and despite police presence on major highways, people continue to lose their lives and sustain horrific injuries.
Yet the country has not invested in trauma care systems where road accident victims can get first aid in the hands of professionals. Survivors are usually ferried on the back of police pick-ups; consequently, many of them die while being taken to far-away health centres, mainly regional hospitals. Meanwhile, government officials who fall victim to road accidents are often flown out of the country to get first-class emergency treatment, a luxury that the common man cannot afford. This has drawn wide criticism, particularly targeted towards legislators who the public accuse of seeking to fatten their pockets rather than pressuring the government to invest more in domestic health centres.
Road accidents have mostly been blamed on reckless driving, drunk driving and speeding. Health advocates have demanded that the public be sensitised about road safety practices such as wearing a seatbelt while in cars and wearing a helmet while using boda bodas (motorcycle taxis). They also want the police to ensure that only vehicles in acceptable mechanical condition are allowed on the road.
"Protest" by Abubaker Lubowa, 3rd Place, Portrait, 2013 National coordinator of the Human Rights Network for Journalists (HRNJ) Geoffrey Ssebagala Wokulira tapes his mouth shut in a gesture protesting the silencing of the press during the closure of Ugandan media houses in May 2013. The police had closed the media houses on the pretext of looking for a letter written by renegade General David Ssejusa.
In August 2016, following a spate of serious accidents on the Kampala-Makasa highway, the Uganda Police launched Operation Fika Salama ("Arrive Well") to curb the rate of injuries and deaths.
Jjumba Martin, 1st Place, Daily Life, 2013 A man pushes a goods-laden bicycle through the streets of downtown Kampala in the evening
Papa Shabani, 2nd Place, Sport, 2012 Members of the Galaxy Dance Crew are pictured during a training session in Kawempe. Breakdancing is a popular activity amongst Kampala's young population. "City Lady" by Abdul Kinyenya Muyingo, 3rd Place, Story, 2013 A day in the life of Naume Awero, who lives in Kampala and is a boda boda driver, medical library clerk, security guard, cleaner and single mother. A close up of Naomi's hands as she holds the bike showing off her princess ring.
Abubaker Lubowa, 2nd Place, News,2013 Police arrest a woman for protesting the poor living conditions of police officers and their families. The wives of police officers had decided to strike over their husbands' poor pay and other issues, leading to an uncomfortable situation where officers were expected to arrest their own wives.
Simon Naulele, 2nd Place, Daily2013Life, Leah Abiaro, 19, a Senior Six student of Kingston College in Soroti town, jumps atop Opiyai rock during a physical geography field trip. Her teacher had advised her to do exercises after she appeared tired from climbing the rock.
ABU MWESIGWA OVERALL WINNER 2014, 1ST PLACE DAILY LIFE 2014 FOR THE RECORD33
A couple and their entourage travel in a packed Toyota Corolla after a Uganda People's Defence Forces (UPDF) mass wedding at Katama army Barracks in Masindi on 28th September 2013. A total of 72 UPDF soldiers tied the knot with their partners in a ceremony costing a total of 30 million shillings, with support from sponsors and partners. Mass weddings are a popular way of saving on the cost of marriage.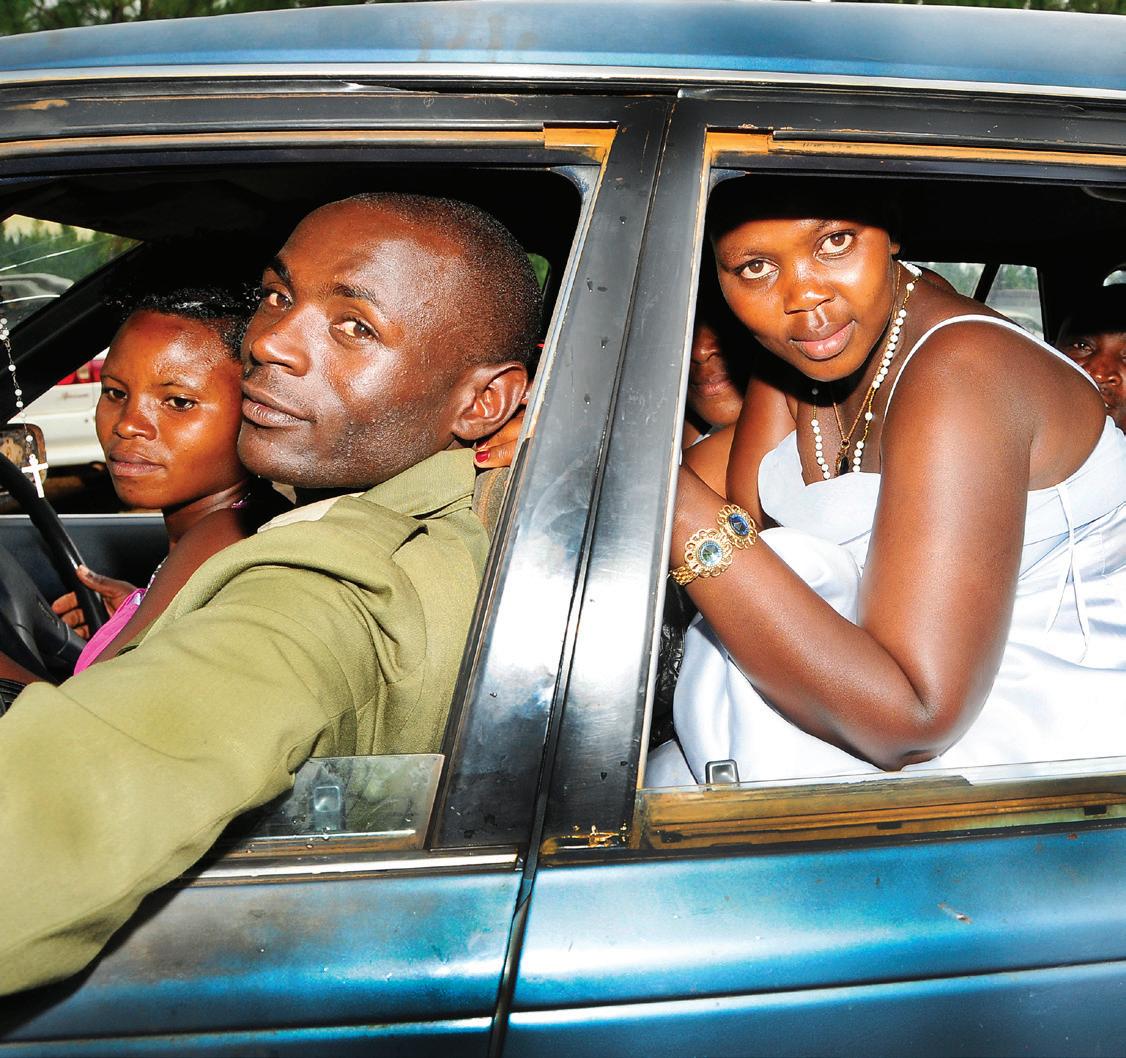 STOP CHAIRMAN'SMONEYPUTTINGINTHEBAG?
If you decide to attend the wedding meeting, go with something ample for the chairman's bag. He is tough and cunning, and will do anything to get that note from your pocket, including fining you for being the only person donning a blue shirt, for arriving a minute late, or for scratching your head. Anything.
It is also not strange that in most cases, neither half of the soon-to-be married couple is necessarily a close friend or relative. Their relationship with you might go as far back as primary school where you shared a desk with the Mr or Ms. Of course you then lost touch before meeting once or twice at uni, or at some place while job-hunting. There, you exchanged phone numbers and boom! An invite to a wedding meeting.
BY HARRIET ANENA
But how did we get to this place where a couple comes up with a twentymillion shilling wedding budget that they expect to be fully funded by other people? How did we arrive at this place where the beginning of a union is founded on begging, coercion and guilt-tripping?
HOW ABOUT WE
10 YEARS OF THE UGANDA PRESS PHOTO AWARDS 34
Here, there are no wooing phrases like 'God loves a cheerful giver,' or, 'the more you give, the more blessing you shall receive'. At today's wedding meetings, you have two options; to give or to give.
It is no longer strange to receive an SMS invitation to a wedding meeting, and reminders two or more times a week thereafter. The meetings start with a full-blown launch during which the budget is explained, pledge cards distributed and crucial info about D-Day shared.
"Launch of Imbalu Season" by Edyegu Daniel Enwaku, 1st Place, Story, 2014
FOR THE RECORD35
Today's wedding is the ultimate measure of love. It doesn't matter whether you caught your partner with their pants down, or discovered the day before D-Day that he is a thief. As long as a wedding happened or is about to take place, self-made
Today's wedding is a rat-race of glitz and grand displays, where everything is begged, borrowed and rented. And yet living with a partner without first going through the all-white ritual is unthinkable in the eyes of many.
A few will have a ceremony of just 50 people, others will go over to the registrar's for a civil wedding, still others will tie the knot at a mass wedding, while some will first focus on growing the family's assets before walking down the aisle. But the majority will opt for the headache of starting married life indebted, or going through the indignity of dipping hands in strangers' pockets.
Who decided this was acceptable? Some will say the economy is bad, or that it is okay to get support from friends and friends of friends. Here's the thing: today's weddings are self-inflicted torture ceremonies meant to impress those who don't give a damn about what happens once they couple has said I Do. The pressure to outperform the last wedding in the hood, to announce to kith and kin that he has popped the question, that he has put a ring on it, have reached incredible proportions. That's just the tip of the iceberg. Walk down any social media street, read the agony aunt columns or listen to late night date shows on radio or TV and you will be amazed at how far the problem goes.
Among the Bamasaaba the traditional rite of male circumcision, popularly known as imbalu, is the most powerful event on the calendar. This tradition stretches back to 1801 and draws Bamasaaba from Kenya and Uganda to the Mutoto Cultural Grounds in Mbale, Uganda. Recently, this cultural spectacle has been gaining recognition as a tourist attraction. Midnight Mechanic" by Joel Nsadha, 3rd place, Daily Life, 2014 A 19 year-old boda boda mechanic works till midnight in Bukoto neighborhood in Kampala. He goes to school during the day and to be able to afford it he has to work at night.
People are holding onto relationships that have clearly unfillable cracks, or saying yes to strangers, because a wedding is set to happen or because a wedding happened and separation is treason.
Here's a suggestion; how about we stop attending and contributing money at wedding meetings? How about we stop fattening the chairman's bag? We might just start taking care of our intimate affairs without involving third and fifth parties; we might just wed within our means.
aunties and uncles will remind the inexperienced couple of the most important lesson in life — that no marriage is just roses and no thorns.
"The Mini Skirt Law" by Colleb Mugume, 1st Place, News, 2014
A mob assaults and attempts to undress a woman wearing a mini-skirt on the Mbarara - Masaka road on 27 July 2013, a result of the misinterpretation of a proposed law that, amongst wide-ranging provisions, appeared to ban miniskirts in Uganda. The police later dispersed the crowd.
THE RISE AND THE DANGERS OF WOMEN'SAGAINSTLEGISLATINGOBSESSIVEBODIES
BY ROSEBELL KAGUMIRE
On February 6, 2014, President Yoweri Museveni assented to the Anti-Pornography bill, signing it into law. The law defines pornography as "any representation […] of a person engaged in real or simulated explicit sexual activities or any representation of the sexual parts of a person for primarily sexual excitement."
FOR THE RECORD37
Many scholars have warned of the dangers of imposed images of womanhood and legislation like the Anti-Pornography Act which eroticises women's bodies and presents them as inherently provocative objects. Feminist legal scholar Mary Whisner, in a note on 'Gender-Specific Clothing Regulation: A Study in Patriarchy', says "when women are regarded as objects, a great deal of importance rests on their appearances because their entire worth is derived from the reaction they can induce (from men)."
In 'Keep Your Eyes off My Thighs: A Feminist Analysis of Uganda's Miniskirt Law', Professor Sylvia Tamale, who is a co-petitioner in a challenge to the law before the Constitutional Court, said that "a single stroke of the presidential pen signalled a redeployment of women's bodies as a battlefield for cultural-moral struggles, and an eruption of new frontiers in sexual political tensions in the country."
The law's unclear language had left it open to interpretation and led to further violence against women, as this photo shows. Challenging the AntiPornography law and calling for its repeal was the right way to go. Our justice system should not allow the patriarchal mob mentality to prevail. A law that assumes a woman's choice of clothing is informed by intentions of sexual excitement is degrading and
Prof. Tamale describes these laws as a sign of backlash and notes that calls for moral regeneration and the protection of 'traditional cultural values' take centre stage whenever women have asserted their collective power and their identity as autonomous social subjects. What states and patriarchal societies present as laws is a fight to keep oppressive 'values' that control and endanger women and minorities.
When the bill was tabled in parliament by Minister for Ethics and Integrity Rev. Fr. Simon Lokodo in 2013, the media emphasised the manner in which the bill legislated specific parts of the female body to be "pornographic" and banned their display, an emphasis which allowed a law that constituted a serious attack on women, media and internet freedom to be instead only flippantly known as 'The Miniskirt Law'.
Uganda witnessed heightened attacks on women as groups of men took the yet to be law into their own hands to shame women simply for what they wore. This photograph captures the impact created by laws like the Anti-Pornography Act, 2014. Colleb Mugume, a young photojournalist working for the Daily Monitor newspaper, captured this awful, inhumane and degrading scene in Mbarara town, Western Uganda. The woman in the photo was unfortunately not the only one attacked. Eight other women were undressed in public in the eastern town of Iganga, while elsewhere an over-zealous magistrate summarily sentenced two women to a three-hour confinement for wearing miniskirts in her courtroom during the same period. It showed even a proposed law can quickly sweep away protections that women had been earlier accorded in the constitution, both in public spaces and before the law. At the height of the attacks President Yoweri Museveni came out to condemn those who were undressing women, but the danger had already been clearly communicated to the women of Uganda; this law was about taking away your dignity and power. And that they were not equal citizens with rights to enjoy public spaces without degrading treatment and harassment. That their bodies and how they move and clothe them can be up for debate with such dire consequences.
10 YEARS OF THE UGANDA PRESS PHOTO AWARDS 38
Ensuing debates saw a societal polarization and the emboldening of patriarchal voices and actions seeking to once again 'put women under control.'
"Black & White" by Papa Shabani, 3rd Place, Portrait, 2014 A portrait from the major work project of my degree, exploring roles and relationships of albino people and the community.
The second annual Kampala City Festival gathered over three thousand people in the city centre on October 6, 2013. Themed 'Our City Our Celebration' and organized by Kampala Capital City Authority (KCCA), the festival's aim was to create a platform for sharing and learning, while acting as an economic engine for organizations' growth, networks and prosperity
"Kampala City Festival" by Kibuuka Mukisa Oscar, 2nd Place, Daily Life, 2014
"Bright on the Roof" by Kuloba Peter Tera, 1st Place, Portrait, 2014 Rankie, a budding gospel and l hip hop artist, asked me to do a shoot for her promotional materials and I thought this view on top of the Buganda Road flats was great especially with the sun setting, the old peeling paint and rusted rails.
ABOU KISIGE OVERALL WINNER 2015, 1ST PLACE, NEWS 2015 FOR THE RECORD41
Nabagereka School Demolished A pupil of Nabagereka Primary School searches for the remains of her notes in the debris left behind after her school was demolished to make way for a new construction project. The institution, named after the Queens of the Buganda Kingdom, was home to over 600 pupils and over 50 staff. The school was razed in the early hours of the morning to avoid the move being opposed.
10 YEARS OF THE UGANDA PRESS PHOTO AWARDS 42
BROKENFORSCAVENGINGHOPEINDREAMS
BY JOEL NTWATWA She dares to look for remains. She dares go back to her broken dreams and salvage something. The photo is an amalgam of disappointment, brokenness and confusion, but there's an unmistakable presence of defiance and hope as well. The debris all over the scene shows a resigned situation. There are pieces of wood, bricks and notes scattered on the undone floor; not to mention the walls missing, the roof removed; generally life, interrupted. The photo brings into focus an unexpected scene. In the background tall buildings are visible, what appears to be a flourishing city, yet at the forefront is the end of something. And it is quite disturbing, given that what has been destroyed is an educational centre. We all assume societal development and progress is based on education and learning, so the photo raises questions; if structures like this are being destroyed, how will the structures in the background be maintained? If you look to the photo's sky there are two broad strokes of dark clouds. Naturally, this augurs a change of weather; rain is coming. The circumstances appear to be changing, at least for the girl in the Whatforeground.doesthe coming rain mean for this girl? She is alone here with no adult company in sight. Does she have to figure out the future on her own? How much of her time will she lose to this occurrence? Can we even know whether it will be temporary or permanent? How long will she sit home? Does she have a home? Is she becoming a statistic in this photo? School drop-out?
The phenomenon in Kampala of destroying schools to make way for developments is not new. A rapper once said, "Money talks, I stay fluent." In 2007, Shimoni Demonstration School was destroyed to make way for a hotel to host guests visiting Uganda for the 2007 Commonwealth Heads of Government (CHOGM) meeting. Up to today the hotel remains unbuilt. Imagine the setback that all the pupils faced, and how they feel when, every passing year, their school is missing and there is no new structure. We are in a city that builds hotels and shopping complexes, but ignores social services. I am not sure how many community halls exist in Kampala. I know of only one- Sharing Hall, Nsambya. As for public libraries I know the one at KCCA and the one on Buganda road. We delight more in the products of capitalism, glittering goods and currency, than in the intellectual processes that make these things sustainable; building community and gaining knowledge, influential information. The girl in this image, however, is not looking defeated. She is not crying. She seems to be looking for something in her notes. Planning her next move maybe. The school had stood over 60 years but something about the girl being here expresses a fortitude in the human spirit. Life goes on. The school is destroyed but she is not. (As far as we can see).
FOR THE RECORD43
"The Funeral Of Murdered State Prosecutor Joan Kagezi" by Kennedy Oryema, 2nd Place, News, 2015 Justice Lydia Mugamba consoles the children of State Prosecutor Joan Kagezi, who was gunned down by unknown assailants whilst driving her children through the suburb of Ntinda, Kampala.
Eugene Yazaarwa, 3rd Place, Portrait, 2015 Full of joy, children pose for a portrait after a community peer education project organized by the LC1 in Nakulabye Parish, Kampala.
FOR THE RECORD45
"City Builder" by Joel Nsadha, 1st Place, Daily Life, 2015 Wasswa holds on to his falling trousers as he tries to balance a log on the side of a high rise building in Kampala. He commutes into the city from Gayaza daily to work on building sites, a job that earns him an average of five thousand Ugandan shillings (USD 1.40) a day.
Rebecca Nansubuga, a coffin maker, looks through a pane of glass that will be used to make the viewing panel on the front of a coffin. Rebecca, who runs one of the larger coffin shops in this area, attributes her success in part to the shop's proximity to the national referral hospital, Mulago.
Sarah Waiswa, 2nd Place, Portrait, 2015 Confined by boundaries.
Esther Ruth Mbabazi,3rd Place, Story, 2015 From a story titled "Kiiza" about a 10-year-old boy and how he navigates his life trying to find a balance between education and helping his parents with the household.
Badru Katumba, 3rd Place, Daily Life, 2015
Sheltered A portrait of Zephaniah, a 12 year old boy from Butaleja, sheltering himself from drizzle as he keeps birds away from his family's rice field. Scaring birds away from farms is a daily chore for many young people who do not go to school.
MUYINGO SIRAJ OVERALL WINNER 2016, 1ST PLACE, PORTRAIT 2016 FOR THE RECORD47
There is a peace I feel when I wake up each morning to the brilliant, dazzling hues of green that stretch around me for miles and miles.
THERE IS A PEACE I FEEL WHEN I WAKE UP
10 YEARS OF THE UGANDA PRESS PHOTO AWARDS 48
Suddenly, the once calm evening sky is violently broken by a clash of jagged white and electric blue. And for a split second everything is black and white and I am mortally afraid, for there is no colour around me.
BY SOLOMON KING
The green is the colour of life, the colour of plenty, and the colour of hope in a future that stretches out before us into infinity.
This green that I see each morning around my home… It speaks of calm and certainty. And as I run through the fields, laughing with my friends, scaring away the birds that would take away from us, the green that surrounds us reminds my beating heart that our tomorrow is safe as long as the green stays. But today I cast my eyes to the heavens as the sky above us disappears.
The silent, quiet whispers of the wind that sang to me just a few minutes ago turn into fierce rumbles and shouts and screams of freezing skies. They speak of the change that is coming.
Rolling greys and blacks mute and suffocate the blues and whites and golden lights of the eastern sun. These new colours speak of something more ominous.
No life, no plenty, no hope. And no tomorrow.
FOR THE RECORD49
But I remember the wisdom of Mama's words as she sang to us in the dark nights of yesteryear, as we gathered around the evening fire, happily satisfied from a meal prepared with love and kindness in a pot blackened with the necessity of life. She would speak to us then as we watched the golden threads of the flames weave their way into the blackness of the night, the reds and yellows calmly raging around wooden logs that surrendered their browns and blacks to the consuming flame. She would say "It is true that the thunder and the lightning come with a terrible strength that can frighten us, but they also come with the rains, which are blessings for the earth itself. And they bring life - more than we can imagine - into this world."
"FDC Presidential Candidate" by Colleb Mugume, 3w Place, News, 2016 FDC presidential candidate, Kiiza Besigye, moves in a procession through Mbarara town while campaigning in Mbarara district during the 2016 general election. "Campaign Craze" by Jjumba Martin, Honorable Mention, News, 2016 At the very height of the campaign season, supporters of the opposition FDC campaigned for their candidate and party on the last day before the Presidential election.
She would smile and hold us close to her as the first drops hit the thirsty brown earth and our own black skin. And we would laugh and squirm and scramble to escape her hugs because we wanted to run inside to escape the coming rain and the freezing cold. And so today I pick up my umbrella, smiling at the memories and standing still, once again, in the green. I wait for the storm to come. I am not afraid for I know it will pass, and in doing so it will change the earth. The greens will become a harvest of yellows and whites which will bring blessings to us and bring life anew into this  Andworld. mytomorrow will be safe once more. Dominic Bukenya, 2nd Place, News, 2016 Pope Francis (in white cassock) is shown sculptures illustrating the killing of the Uganda Martyrs at Namugongo Anglican Shrine as the Archbishop of the Church of Uganda, Stanley Ntagali (3rd left) looks on.
10 YEARS OF THE UGANDA PRESS PHOTO AWARDS 50
Summiting Margherita A climber pauses to pose for a portrait in front of a wall of ice near the summit of Margherita Peak, the highest of the Rwenzori mountain range. The glacier which covers the peaks of these mountains is receding year by year as a result of climate change, and will disappear in the future. Alongside the many international climbers who come to visit and conquer this challenging environment, there are an increasing number of local tourists climbing the peaks and discovering the beauty of the unique landscape and ecosystem.
TIMOTHY LATIM OVERALL WINNER 2017, 1ST PLACE, PORTRAIT 2017 FOR THE RECORD51
The Rwenzoris are a perfect expression of how mountains aren't isolated objects that can be teased apart from their landscapes. They are intertwined in infinitely complex ways with the wildlife that calls them home, the trees that grow on their hills, and the humans that attempt to climb them. And now, as we bear witness of the onset of rapid environmental changes that typically cause mass extinctions, the ongoing concern about the impact of climate change on the Rwenzoris is cause for alarm. Despite being known for their vegetation, ranging from tropical rainforest through alpine meadows to snow, climate change is affecting the Rwenzori Mountains in different and unexpected ways.
BY JULIET GRACE LUWEDDE The Rwenzori Mountains, also known almost mythically as the "Mountains of the Moon" and famous for their snow-capped peaks, continue to wow visitors with their glaciers, glacial lakes, numerous rivers and waterfalls.
10 YEARS OF THE UGANDA PRESS PHOTO AWARDS 52
FORCLIMBINGCLIMATE
This is set against a backdrop of a diverse green landscape which is home to a vast array of wildlife. Located on the border between Uganda and the Democratic Republic of Congo, the highest peak of the Rwenzoris reaches 5,109 metres (16,762 ft), and the range's upper regions are permanently snow-capped and glaciated.
FOR THE RECORD53
The most visible is the rapid loss of the ice field, which has shrunk from 6.5 sq km in 1906 to less than one sq km in 2003, and could completely disappear before the end of this decade. In 2012 forest fires reached altitudes above 4,000m which would have been inconceivable in the past, and which devastated the vegetation that controlled the flow of the rivers downstream. Wildfires such as these destroy the water catchment and undermine the water retention capacity of the bogs. Fires remain a threat in the alpine zones and bogs due to extreme dry Andconditions.yet,communities living at the foot of the Rwenzoris have suffered some of the most destructive floods the area has ever seen, coupled with a pattern of less frequent but heavier rainfall.
The effects of climate change span the physical From "On the Top of the World" by Timothy Latim, 1st Place, Story Mountaineering in the Rwenzori mountains is mostly rock, bogs, cold, rain and sunshine. Summiting Margherita is mostly ice, rock and sweat. Fewer summits in Uganda offer a better reward-based challenge than Margherita, but it may not be the same challenge in 50 years, because every year the glacier line recedes as a result of climate change. As temperatures rise, the Rwenzori's tropical glaciers- located as high as 16,500 feet- are fast disappearing.
Floods and landslides triggered by torrential rains and compounded by the melting of snow also destroy the tourism infrastructure and adversely affect ecosystems. "I and other people find it difficult to sustain ourselves with what we plant at home, because everything gets destroyed by floods or drought. It's either too much drought or too much rain," said Ronah Masika, who lives in one of the communities at the foot of the mountain, in an interview with the BBC.
the impact of climate emergency scenarios at a local scale and adapting management of the Rwenzoris, an ecological monitoring plan for the park is in place, and support for its implementation will generate relevant data and information. It is true that the world is cold at such great heights but it is in the overcoming of fears, the shattering of limits, and the reaching for new heights that we find ourselves. While climbing the Rwenzoris might not change the world, it might nevertheless be the first step in doing something similar, raising awareness about the impact of climate change, while also understanding the adaptation capabilities of the mountain fauna and flora. It will equally provide a concrete vision into the role played by human activities in the evolution of mountain ecosystems, which perhaps now more than ever, we need to see.
10 YEARS OF THE UGANDA PRESS PHOTO AWARDS 54
environment, ecosystems and human societies. These also include the economic and social changes which stem from living in a warmer world. While research into the region's natural resources and their implications for biodiversity and the ecosystems of the Rwenzoris is required and will help support the resilience of the mountains, there is also need to leverage information generated by the different stakeholders working in the region to demonstrate local adaptation options to cope with the climate crisis on tourism facilities and park operations on the
AlongsideRwenzoris.appreciating
BY
THE RISE OF BOBI HOW FAR WE HAVE COME SINCE THAT PHOTO SUMY SADURNI
Fearlessness, camaraderie and hope: three things in Badru Katumba's picture, and the three things that helped Bobi Wine's People Power movement reach as far as it did. In the last few years nobody has managed to put Uganda on the international map like musician-turnedpolitician Robert Kyagulanyi, popularly known as Bobi Wine. He became a household name across the world in the lead-up to the 2021 presidential elections which saw him challenge President Yoweri Museveni, who has been in power for 35 years. The media has played a massive role in the rise of Bobi Wine, and his political project has benefited from the global audience brought by our coverage. The press, meanwhile, enjoyed covering a politician who, for once, was a star- young, handsome and charming, well dressed, a former reggae musician with tattoos, and undeniably, a lot of swag. This is a contrast to many African leaders (and other world leaders) in our current day and age: he's fresh, and he's not shy with cameras- in fact, he loves and uses them very comfortably. Who wouldn't enjoy photographing him? The more we did, the more he rose to power; the bolder he was, the more the media covered him and so the cycle continued. Badru's photograph perfectly expresses the spirit of the start of Bobi's people power when it began to get attention in 2017: here we see a man in a suit, fearless, surrounded by only a few people who are clearly devoted supporters. Slowly, throughout the following years, those crowds became larger than life, almost like Bobi himself. In a way, looking at that photograph now, almost four years since it was taken, it feels quite daunting to anyone that has followed Bobi's journey through to today. Back then, he was one man, with one idea, with small battles and small crowds. Now, he is the idea, having fought many big battles and brought together thousands - if not millions - of Ugandans from all over the country and abroad. For many of us in the media, we have grown with him, and learned from the experience of covering him. We have dodged bullets, we have improved our technical
FOR THE RECORD55
"From Ghetto to Parliament" by Katumba Badru, 2017, 1st Place, News Pop star and self-proclaimed 'Ghetto President' Robert Kyagulanyi a.k.a. Bobi Wine celebrates after winning a seat in Uganda's Parliament following a contentious by-election race in Kyadondo East. Despite a campaign marred by heavy-handed police tactics against his supporters, the charismatic reggae singer carried the vote with a strong majority, shocking the establishment with his transformation from brash, deadlocked youth to sharp-suited and savvy political operator.
One thing is for sure: we made Bobi, and Bobi, in some way, made us.
10 YEARS OF THE UGANDA PRESS PHOTO AWARDS 56
skills during intense situations, and we have given a platform to a younger generation of Ugandans who want change. And, of course, his story has also been good for our careers too. But as our coverage makes stars of its subjects, we risk being seduced by our myths. Often we end up discussing his chances as a candidate. Is there any chance of him succeeding? Are his policies even enough? Will he be arrested this time? Meanwhile the security forces targeting opposition rallies, often end up harassing and harming journalists, further reinforcing the narrative of good against bad, one side against the other. It's easy to be swayed by the energy during his rallies, and we all at one point or another have felt this energy and the adrenaline that comes with it. Badru's photograph, beautifully framed from every corner so that it looks almost like a dance around Bobi, portrays this very energy around the man. But when do we know when to pull away and remember our position as journalists? Or should journalism stop being objective? These questions were very present during the last few months of the candidates' campaigns before the elections, when Bobi went global and we all began to wonder what the future might look like, and how we were shaping it.
"Giraffe Translocation" by Musiime Muramura, 1st Place, Nature, 2017
10 YEARS OF THE UGANDA PRESS PHOTO AWARDS 58
A heavily loaded police patrol truck swerves into Kampala Central Police Station (CPS) premises after arresting the Democratic Party president and some party members on July 20th 2017. Police had raided a planned demonstration against lifting the presidential age limit at City Square, and more than five party members were arrested and later released on police bond.
"Police Patrol" by Abubaker Lubowa, 2nd Place, News, 2017
The Uganda Wildlife Authority, with assistance from the Giraffe Conservation Fund, has begun to translocate giraffes from the north of Murchison Falls National Park, where their population has been increasing, to other areas of Uganda where they are extinct or have not been seen in living memory. The gallant staff of the Uganda Wildlife Authority are instrumental in the capture and translocation process, as pictured here as they attempt to restrain a darted giraffe.
"Night Shift" by Zahara Abdul, 1st Place, Daily Life, 2017 A security guard scrolls through his phone ahead of a long night's work.
Police officers arrest Makerere University Guild
President Papa Were (in tie) and a colleague at Makerere University during students protests on 16th April 2018.
ALEX ESAGALA OVERALL WINNER 2018, 1ST PLACE, NEWS 2018 FOR THE RECORD59
Makerere Student Protests
The students were protesting a range of changes to university services including the scrapping of meals in halls of residence, the suspension of evening classes and new hikes in tuition fees at the institution.
BY JACKLINE KEMIGISA It is not uncommon to hear groups of Ugandans shouting the phrase "weewe, weewe", whether at parties or on the streets of Kampala, perhaps as men push a truck stuck in a manhole to free it.
WHY UGANDANSALLRESONATEUNIVERSITYMAKERERESTRIKESWITHOPPRESSED
10 YEARS OF THE UGANDA PRESS PHOTO AWARDS 60
The media has now mainstreamed the phrase popularized by Makerere students' protest culture to the extent that it has become Ugandan vernacular to exclaim excitement, joy, surprise or even anger.
This particular form of protest culture dates as far back as 1976, as narrated by the Daily Monitor. When the university students mocked thenPresident Idi Amin for his "bad English", the military responded by arresting the students. It is easy to normalize the State's violence because of how often it happens, or for the protesting students to assume that their grievances are more important than the worries of the rest of the poor Ugandans.
At the heart of the students' protests is the hiking of fees, followed by the unfair '100% policy' demanding that students pay the total amount of their school fees upfront. Like many elite-centred government regulations, there is a gulf between who writes these rules and who is affected by them.
This policy-making method reflects how the Uganda government's actions are seldom designed in ways that reflect ordinary people's needs;- from the COVID-19 response which saw the state implement a total lockdown on all transport and trade with no state support for the majority of Ugandans who are employed in the informal sector. These unrealistic measures are always backed by the threat or presence of violence, enforced by the police and army.
FOR THE RECORD61
Uganda's pattern of police and army oppression targeted towards working-class people, students, and the opposition serves to remind us that institutionalized violence does not need individual narrow-mindedness to function. It instead relies on inherited colonial configurations and practices of state power that consistently suppress any Ugandan with opposing views. In the aftermath of the violent November 2019 student protests, there was much discussion about the urgent need to change the culture of policing, with Western governments predictably issuing their usual statements about "let us respect human rights" and everything predictably returning to normal. Indeed, there must be a transformation of the policing in Uganda and the role of police in universities. However, it is futile to think that the government can change the culture of policing without addressing the foundations that have created that culture.
"Age Limit Fight" by Alex Esagala, 3rd Place, News, 2018 Members of the 10th Parliament come to blows during a debate over possible amendments to the Ugandan Constitution on 26th September 2017. The discussion descended into chaos during an attempt by opposition legislators to block the tabling of the so-called "Age Limit" motion by Igara West MP Raphael Magyezi, which called for wide-ranging constitutional changes including the removal of the age limit for the presidency.
1 Mary Serumaga, 'Electoral violence in Uganda: A short history', published on August, 29th, 2018: Pambazuka News, https://www. pambazuka.org/democracy-governance/electoral-violence-uganda-short-history-0
The political elite inherited this tendency to violence to protect both their capital and interests.
it is much more likely that the powers that be will continue to offer band-aids and half measure solutions when it comes to the question of State violence. But until Uganda confronts police violence and its colonial roots and commits to demolishing it brick by brick, police and army brutality and rampant inequality will continue. Uganda will move closer and closer to becoming a failed state.
In her essay 'Electoral violence in Uganda: A short history', writer Mary Serumaga describes this violence thus;
Our current version of policing is deeply-rooted in colonial police practices, whose job was to criminalize Black bodies by violently enforcing the economic needs of the British, forcing Ugandans to grow cash crops in exchange for poor pay.
The violence deployed to shut down student protests is also used to suppress freedoms of expression, association, and movement. As a consequence, the State no longer has a monopoly on violence. Violence, especially gun violence, can be purchased as exhibited by the various high profile shootings in Nonetheless,Kampala.
10 YEARS OF THE UGANDA PRESS PHOTO AWARDS 62
Arguments such as "we need the police to stop the rioting students who destroy people's property" exemplify the interests of elite capital.
The extreme violence exhibited in response to the November 2020 opposition protests, which led to the killing of over 40 Ugandans, followed by the January 2021 election, during which we saw widespread abductions of the People Power party's supporters, feels like a revealing moment for the dark underbelly of the State.
"State brutality is integral to the electoral cycle in Yoweri Museveni's Uganda. There are campaign beatings, ballot beatings, and post-election beatings. When the election cycle is over, the country reverts to regular beatings."1
10 YEARS OF THE UGANDA PRESS PHOTO AWARDS 64
"Mothers and Daughters" by Ronnie Rains Bwire, 2nd Place, People, 2018 Meet Nantale (Left) and Aisha (Right), who are lucky to attend the same Farm Field school and share seats in the same class as mother and daughter. Nantale wanted to go to school but her parents couldn't afford it and so she married young. She believed that a hoe and garden were going to facilitate her childhood dream for her children, but never expected that an opportunity for an education would place her in the same classroom as her child.
"The Fall" by Richard Sanya, 1st Place, Sport, 2018 Sylvia Chelangat of Uganda lands in a water hazard during the National Athletics Women's 3000 metre steeplechase trials held at the Mandela National Stadium, Namboole, on Saturday February 24th 2018. Athletes were putting the finishing touches to their training ahead of the XXI Commonwealth games which were held in the Gold Coast, Australia.
"Reef Coral Mining" by Nicholas Bamulanzeki, 3rd Place, Environment, 2018 Halima Ali, 37, gathers coral on the Indian Ocean coast in the Lower Shebele region southwest of Mogadishu in Somalia. In this area coral reefs are mined as a source of limestone for building purposes, and Halima earns around $2 daily for her work. However, despite the demand, such mining has a strong negative impact on the local environment. If protected, the reefs serve as a filter for waste from offshore that would otherwise harm aquatic life, as well as being habitats and food for some fish. They also help moderate temperature by removing CO2 from the atmosphere, and act as natural barriers that help protect some 15% of the world's coastlines from erosion.
In her Own World A young girl stands out amongst a large group of worshippers performing prayers at Uganda National Mosque, also known as Gaddafi Mosque. With the exception of children, Islam does not allow men and women to mix during prayers.
KATUMBA BADRU OVERALL WINNER 2019, 1ST PLACE, DAILY LIFE 2019 FOR THE RECORD65
A rare sight it is, to see a girl stand amidst a line of men, something no grown woman would dare to do. As Islamic custom dictates, women must stand behind the men during prayer. The mosques fill to capacity- as the photo testifies, not even the stairs are spared. The faithful stand to pray in straight parallel lines, with the men closer to the preacher while the women pray from a section towards the back of the mosque, separated from the men's section by either a wall or a curtain. They all move in unison standing shoulder to shoulder, ankles almost touching each other. The separation of the men and women is intended to preserve modesty and increase one's focus on prayer. In Islam, Salat is believed to be the moment when a single human is directly speaking to his/her creator. Nothing in the world (Duniya) should intervene in that moment. This prostrated posture, in which Muslims kneel and touch their forehead to the ground, is a posture of utmost humility and submission to Allah, as they praise and ask for forgiveness. As Muslims, we believe this is the moment when we are closest to Allah.
BY HALIMA ATHUMANI "I just wanted to capture that moment when everyone was prostrating," said award winning photographer Badru Katumba, describing how he came to find the symmetry of this magnificent and powerful moment. The resulting image shows the endlessly repeating forms of bowed worshippers disrupted by the figure of an innocent girl too young to be aware of the constraints of Islamic culture and religion.
10 YEARS OF THE UGANDA PRESS PHOTO AWARDS 66
AGE INNOCENCEOF
"Fresh Gulp" by Kuloba Peter Tera, 2nd Place, Daily Life, 2019 An 11-year-old Ngikarimojong boy serves himself milk fresh from a goat's udder. Drinking milk this way is one of the only sources of sustenance for the men and boys, otherwise they can spend days without food while wandering on the far-off plains with their herds. A hot meal awaits them only upon returning to their manyattas (homes) after a long walk back.
Eid al-Fitr is celebrated at the end of the Holy Month of Ramadhan, during which Muslims observe a lunar month of fasting, reflection and prayer. Just under five and a half million of Uganda's citizens are Muslim, and just as Christmas is the high point of annual religious festivities to Christians, so Eid is to the Muslim population. After the prayers there is feasting, gift giving and celebration of the end of the long fast of the Holy Katumba'sMonth.choice
to capture this moment of deepest prayer is a decision which reflects his own faith and his understanding of the ritual of Salat. It is a sight which many muslims wish they had the chance to witness, but performing the prayers is paramount and means that we are seldom able to observe the ritual because we must participate. There is one exception- Islam does not allow women to perform Salat during menstruation, but they are allowed to go to the mosque and listen to the preaching, but have to sit at the back as the prayer is in session. This allows them to be spectators, however briefly.
"Lake Of Salt" by Peter Mayanja, 1st Place, Environment, 2019
A bird's-eye-view of Lake Bunyampaka reveals plots that have been portioned off to be sold. Bunyampaka is a crater lake situated in Kasenyi, Western Uganda, and is one of only two lakes in Uganda commercially exploited for common salt.
FOR THE RECORD67
These are all rules this innocent girl will get to know, understand, and put into practice soon. Prepubescent girls would usually sit in the women's section, despite boys being allowed in both the men's and women's sections, but the girl in this image is walking through the lines of praying men. My guess is that she has been brought to prayer by a man who doesn't have a female companion to look after her. With Eid crowds busy and chaotic, he must have worried that she would get lost if he left her alone, and so the norm is gently set aside for an exceptional case. By choosing to present this image Katumba also makes a subtle reference to the changing norms of representation in photojournalism. In the past it was common only to see men photographed at prayer. As a Muslim woman I extend my congratulations to this little innocent girl, whose presence in a photo that under "normal circumstances" would only show a familiar scene of men in Salat, for the way in which her presence allows us to see a familiar sight in a new way.
A photograph is a news item and more. It can also be a tool of advocacy, accountability and education. For example, in human rights advocacy and courtroom litigation, a photograph can be a powerful piece of evidence in holding to account human rights abusers.
BY NICHOLAS OPIYO
FOR THE RECORD69
Abubaker Lubowa's photographs mobilized public outrage and shaped public conscience towards the Local Defence Forces (LDUs) and Uganda Police Forces (UPF) brutality against the population. There was near unanimity of condemnation of these actions. They changed the course of debate and influenced public policy. It drove discussion makers to re-examine their decisions. In these images a gun-wielding LDU stands over a bare-chested, subdued and frightened individual on the back of a police force pick-up truck as his police colleague pleads for calm; eight armed police officers pull a civilian by the neck and belt; and a police officer restrains a civillian in a choke-hold. These images sparked public outrage culminating in the recall of LDUs for fresh training. The withdrawal for re-training, perhaps, would never have happened but for these powerful images. We can only shudder to imagine what else they did to the public away from the camera. For human rights defenders, photographs are a powerful instrument for holding human rights abusers to account. It is vivid and undeniable, robust evidence of abuse documented by a brave photographer. Abubaker's photographs led to many LDUs' trials before the General Court Martial and to many dismissals from the force. These images have become tools of advocacy and court cases for human rights defenders. They also invoke a sense of shame in the abusers. Little wonder, then, that when these images were displayed in a photo exhibition by Uganda Photo Press Association (UPPA) at the Railways Grounds, Kampala, they were singled out and vandalized by the Uganda Police ConfrontedForce.with a real-life representation of the conduct of men and women in uniform, they could not stand it. They never want it to be seen by the public, a tacit admission that they know the evil of their action. These photographs simultaneously showed weakness and strength—the strength of the population in the face of a cowardly resorting to violence by the police and ThereLDUs.arecountless stories told of the effective use of these images for social accountability. Communities know the abusers and can mount pressure on them to change their conduct.
A photograph freezes a millisecond, but it can well tell a whole story in that millisecond, impacting an entire generation and inciting change. It captures history in a single click in ways that will move emotions for eternity.
PHOTOGRAPHS WITH IMPACT
10 YEARS OF THE UGANDA PRESS PHOTO AWARDS 70
There is nothing more powerful than a child, spouse or next-of-kin confronting an abuser with a picture of their action, demanding that they stop it. Or village mates asking one another about just why their own would behave in the manner shown in the photo. Historians will return to these images to chronicle the phases of historical injustice against mostly the poor and vulnerable. They will lay out a case for reform and for historical accountability. These photographs have given voice and agency to victims. Their suffering is acknowledged and their wailing voices heard. But the hero here is the photographer. In what looks to have been a tense situation - and possibly a violent encounter - they have held onto the camera, never missing a moment, timing it perfectly and capturing these images. Their work is often understated. The appreciation of their work pales in comparison to the influence of their photographs. When change comes to this country, we will have them to thank for documenting these times.
"The Strangle" by Abubaker Lubowa, 1st Place, News, 2019 A police officer from the Counter Terrorism Unit strangles a demonstrator outside Parliament as they arrest a group of National Resistance Movement (NRM) youth. The youth had come from different divisions of Kampala and wanted to forcefully access Parliament to petition the speaker of Uganda Parliament Rebecca Kadaga over UK parliament's debate about democracy in Uganda, arguing that Ugandans know better how to govern their own country.
"Open Market" by Dorothy Biira, 3rd Place, People, 2019 A large crowd gathers in downtown Kampala amidst the many open markets and businesses. Moving through this area can be overwhelming if you are not accustomed to the area.
"Downtown Kampala" by Jim Joel Nyakaana, 2nd Place, Urban, 2019 Afternoon in downtown Kampala bustles with business and trade as people drift in and out going about with their lives. Taken from a high point allows you to see many different modes of transport; taxis, private cars, boda bodas and pedestrians, revealing the typical busyness of this area of the city.
"Man Vs Machine" by Innocent Mutaawe, 1st Place, Sport, 2019 Motocross (MX) rider Maxime Van Pee rides through a splash of water during the 4th round of Uganda Motocross National Championship. There has been a significant rise in people competing in MX across Uganda. To date, drivers and riders compete over a season calendar, with events traversing several parts of the country.
10 YEARS OF THE UGANDA PRESS PHOTO AWARDS 72
"Kasasiro Boys Roar" by Richard Sanya, 2nd Place, Sport, 2019 Renowned super-fan Khassim Kyazze celebrates after Kampala Capital City Authority Football Club are crowned Uganda Premier League 2018-2019 champions. The club held top spot of the league table for long spells of the season to finish it off with a 6-1 thrashing of Maroon FC on the final day of the season, reclaiming their title from Vipers FC to secure 13 league titles.
The Salt Farmer Hanifah Niwagaba, who is also known as Mukyala, stands next to one of the salt pans from which she harvests salt. Hanifah is a resident of Katwe town, named for its neighbouring Lake Katwe, Uganda's biggest saltlake. Salt farmers tend to their salt pans daily, monitoring and creating the conditions that prepare salt for harvest. A combination of high temperatures and saline water make the lake perfect for salt farming, but because of the water's salinity the farmers must dress in extra clothing and take care to remain hydrated as they go about their work.
KULOBA PETER TERA OVERALL WINNER 2020, 1ST PLACE, PEOPLE 2020 FOR THE RECORD73
RISKING IT ALL TO BRING HOME BACONTHE
BY EDNA NINSIIMA In the 1970s, a farming couple from Bushenyi district had the idea of venturing into salt farming. When the wife brought it up, it didn't take long for her husband to get on board. They would leave their children tending to the crops and cattle at home for days as they headed to Katwe in Kasese District, over 100 kms from Bushenyi. Once there, they would extract salt and transport it back home, from where they embarked on distribution in markets across Ankole and beyond, sometimes going as far as Buganda.
Whenever my late grandmother told this story of how she devised an extra income plan for salt distribution, she told it with pride, and something of a resolute assurance. Almost like she needed us to understand how important her initiative at that time was. For me then, like any other child born in the 90s and already taken up by the frivolity of modern interests, it did not quite register why it was so important to her to tell this story as many times as she did - until I was older. I would later learn the significance of that venture through a Runyankole saying: Ebirungi birugahare, omwoonyo bagwiha Katwe - which translates as: "Good things come from far, we get salt from Katwe." At the height of the 1970s economic depression during Idi Amin's rule, consumer goods including salt became scarce. The salt, formerly imported from Magadi in Kenya, was no longer accessible due to the deterioration of relations with Uganda's
10 YEARS OF THE UGANDA PRESS PHOTO AWARDS 74
"Mask Off" by Abubaker Lubowa, 1st Place, News, 2020
Saline water, in which salt miners spend their lives immersed, is dehydrating and toxic, often creating tears in the skin and causing harmful effects to the body, particularly to reproductive health. Our society is often tempted to interpret women enduring and overcoming difficulty in their work solely as a strength that's to be celebrated. It is my hope that such evocative photography and other creative outputs from different artists serve to enlighten us all to women's realities and perhaps most importantly, beyond our glorification of their struggles, challenge us and the powers-that-be to act on establishing structures that enable women to carry on their work safely.
neighbors. Indian traders who had once sold it in their shops had been expelled too. My grandparents saw that as an entrepreneurial opportunity and dived right in. My grandmother would later become the village's salt distributor. The consumers were mostly families who bought rock salt for preparation with beans, and sometimes the pure white product for their meat dishes.
crystals. In pursuit of the product she is prepared to contend with the pungent gas produced in the process of salt formation. Her hands and legs are covered in black mud from the lake, which suggests she has grown accustomed to working without personal protective equipment. Hers is a show of great spirit, yet one that's also quite dangerous.
"Hit In the Face" by Stuart Tibaweswa, 3rd Place, News, 2020 Supporters of the opposition 'People Power' group share a moment as they rinse their eyes with water to remove the tear gas that was fired by police at their base in Kamwokya, Kampala on 14th July 2020. They had been escorting the convoys of their chosen candidates when the police moved to disperse them. The police claimed to be enforcing a presidential directive on COVID-19 which bans political gatherings.
FOR THE RECORD75
Female police officers drag prominent Ugandan academic Dr. Stella Nyanzi to a waiting police van near Buganda Road court in Ugandan's capital, Kampala, during a protest against the conditions of the government-mandated nationwide lockdown. The protesters were calling for removal of a number of restrictions put in place to prevent the spread of COVID-19. Dr. Nyanzi said that the prevailing measures have created an apartheid state and occasioned avoidable suffering upon many Ugandans, especially women, low-income earners and ordinary citizens. Dr. Nyanzi was arrested with four others and detained at Central Police Station in Kampala.
This image of Hanifah "Mukyala" Niwagaba invoked this memory of my grandmother's. In some ways, my grandmother was her, and she is my grandmother. She is the image of countless women across the country who are at the forefront of their trades - not only braving the challenges with great fortitude, but also doing it with pride. Hanifah is a reminder of women's tenacity when tasked with their families' sustenance and, in cumulative ways, the nation's. Hanifah's imposing stance, with the salt pan and the peaks of the Rwenzori Mountains in the backdrop is symbolic of her intimate familiarity with Lake Katwe. Armed with her basin, she waits in anticipation for the salt brine solution to evaporate and reveal salt
"As a flower farm employee, I am mostly challenged by a constant lack of money as it never quite accumulates", she says.
"Just the Two of Us"by Evaline Mudondo, Honourable Mention, People 2020 After getting back from a long day at work, Felista spends a moment with her son inside their house in Buloba on September 10th 2019. The home, which is just a single room, has a curtain down the middle to separate the bed from the living room area. Felista works at a flower farm, and struggles with the low salary.
FOR THE RECORD77
"Female Leader" by Ambrose 2Watanda,ndPlace, People, 2020 Lucy Achaa, one of the leaders of the Luluwiri farmers group, is pictured with other group members as they work with a plough and team of oxen in Omugo Refugee settlement.
10 YEARS OF THE UGANDA PRESS PHOTO AWARDS 78
"Objects In Mirror" by Richard 3Sanya,rdPlace, Daily Life, 2020 A man wearing a protective face mask walks past mirrors and board games on display at Nakivubo Channel Bridge alongside the New Taxi Park in Kampala on March 21, 2020, shortly after President Yoweri Museveni addressed the nation regarding measures to prevent the spread of COVID-19. He encouraged people to follow the safety guidelines issued by the Ministry of Health in washing hands, wearing face masks in public places and following social distancing rules to control the spread of virus.
Ashaba Alex, 1st Place, Daily Life, 2020 People carry merchandise on their shoulders as they try to cross Nyakabiso Bridge in Kyegegwa district 18 October 2019. The bridge had been washed away by heavy rain, and no replacement was built to help citizens cross the river.
Winnowers of Hope
A group of women sieve leftover rice husks outside a mill in Mbale, Eastern Uganda, in search of overlooked grains which have not been gathered. By re-sieving the mill's chaff, the women gather enough rice to feed their families. Rice, a delicacy which is only eaten on special occasions in some rural areas, costs a little more than most other foodstuffs on the market.
JOSEPH MUHUMUZA OVERALL WINNER 2021, 1ST PLACE, DAILY LIFE 2021 FOR THE RECORD79
BY LYDIA NAMUBIRU
TOINVITATIONBEAUTIFULATHINK
This picture is a study of a group of women who work all day winnowing discarded rice at a mill to gather a meal for their families. This is what breadwinning work looks like for the 3.5 million Ugandan households that are counted within the subsistence economy.
10 YEARS OF THE UGANDA PRESS PHOTO AWARDS 80
Photojournalism is most remarked upon when it captures the inaccessible, something the audience might otherwise never have witnessed. A vulture stalking a near-dead starving child, a crowd cowering at the feet of a trigger happy soldier, wounded and dead bodies after a terror attack or the wide infectious grin of an underdog in the moment they learn they have won.
But photojournalism is just as powerful in its more subtle documentation, where it freezes daily life for display. This beautifully composed picture freezes a moment of what is a daily exercise in eking a living. Every day, Ugandans living on the margins do the kind of hard and dirty work that at a glance is disturbing and might cause one, especially the privileged onlooker, to instinctively glaze over, as if to erase rather than uncomfortably confront it.
It's not a sorrow either, that this is what a breadwinner looks like. After all, amongst other illuminating facts, the 2016 Uganda national household survey tells us that female-headed households consume slightly more calories than male-headed households (2,241 and 2,220 kcal/ person/day respectively).
FOR THE RECORD81
Each individual's answers and the caveats they might put on them would be different from the next. But you did stop to think, didn't you? And did it not help that the picture is so beautifully composed that you could stare at it for days? Here then, is to photojournalism that invites us in, rather than shocks.
"Aging by the Water" by Stuart Tibaweswa, 1st Place, People, 2021 Vincent Sentamu, 58, tests a mukene (silverfish) trap that he has prepared. He started working as a fisherman at Nakaziba landing site, Mpigi, in 1981. Now the owner of a boat and fishing nets, he employs younger fishermen to do the work for him while he remains on dry land.
Contrary to popular presentation, this is also what breadwinners actually look like to a great many Ugandan children: female. Three in every 10 Ugandan households are headed by women, and as the photographer reminds us, "women remain major breadwinners in Ugandan homesteads even where they are not single mothers. The responsibility is often dumped by men who choose alcohol and extra families."
"Taking Turns" by Zahara Abdul, 1st Place, Sport, 2021 Derrick Mwanje records workout progress as his colleagues take their turn with the equipment during preparations for the CrossFit global competition in March 2021. Derrick, a 27-year old self-trained crossfit athlete whose ultimate dream is to represent his country on the global stage, offers free training to a few other interested athletes at a space at a local 5-a-side arena pitch in Buwate, a suburb of Kampala. He trains together with his friends for the global competition each year with the aid of a subscription to online CrossFit coaches, while they all share the equipment. In the absence of adequate state-funded sports resources and infrastructure, Derrick's journey so far represents the sort of selfstarter mentality many Ugandans (and others across the continent) have adopted to overcome obstacles. Over the last couple of months I have followed Derrick as he qualified for the World Crossfit quarterfinals. His efforts paid off when he ranked 1st in Uganda and 218th in Africa. The CrossFit Games are an annual global competition that began in 2007, where athletes compete in repetitions of activities including standard workouts like gymnastics and weightlifting.
And this is what documentary photojournalism does for us. With pictures that are often very easy on the eye, it invites us to stop and reflect about layered realities. What is breadwinning? Who wins the bread? And if it is she that wins the bread, so what?
"A New Uganda" by Agaba Steven, 1st Place, News, 2021 A supporter of Kyagulanyi Robert Ssentamu, popularly known as Bobi Wine, waves a Ugandan flag after being refused access to Kyagulanyi's home. This was after Kyagulanyi was forcibly escorted out of the city centre immediately after his nomination as a presidential candidate for the 2021 General Elections in Uganda on December 3rd 2020.
Mr. Kyagulanyi was arrested in Luuka district in Eastern Uganda by security officials for allegedly flouting ministry of Health SOPs on COVID-19. After two days in detention Mr. Ssenono, one of the candidate's entourage, was charged alongside many other opposition supporters arrested the same day.
"Flag Off" by Abubaker Lubowa, 2nd Place, News, 2021 Denis Ssenono is dragged by riot police to Nalufenya police station in Jinja district for protesting the arrest of Kyagulanyi Robert, popularly known as Bobi Wine, on November 18th 2020.
FOR THE RECORD83
10 YEARS OF THE UGANDA PRESS PHOTO AWARDS 84
"The Migrant Nurse" by Miriam Watsemba, 1st Place, Environment, 2021 Agnes Naigaga, 53, stands in a boat at Ripon landing site on Lake Victoria in Jinja, Uganda at the spot where her clinic used to stand. The only medical person at the site, Naigaga moved here from Butalejja in 1997. Flooding has since forced her to shift location of the clinic three times. Due to uncertainty about how much further the water might rise, Agnes' clinic is now a temporary structure, mainly built of wood and old iron sheets from within the community. It is predicted that the lake's water level is likely to keep rising throughout 2021 due to increased rainfall and a spike in runoff into the rivers and streams that feed the lake.
"No Herb" by Andrew Kartende,2nd Place, Daily Life, 2021 Amid rising fears of infection resulting from the second wave of the pandemic, many Ugandans resorted to steam inhalation as a preventative therapy against COVID-19. Evelyn, a 37 year old charcoal retailer in Kikaaya, Kampala, steams at her workplace every morning. "Herbs are hard to find- it's just water", she explains. Opinions are divided about the effectiveness of steam as a prevention or treatment of COVID-19. According to experts, inhaling steam is indeed good and it is advocated as part of COVID-19 therapy too, but its indiscriminate use must be avoided.
In my journey as a documentary photojournalist, it is that one photo or story that I hope will one day cause a decision-maker to pause, reflect and adjust the implementation strategy of a development project. That inherent ability of stories to influence action makes me believe that storytelling is a necessary bridge between the leaders and the led, policy makers and the public. It is the fuel for effective change and development, because like Oprah says, "when you know better, then you do better.'
FOR THE RECORD85
"There is no greater agony than bearing an untold story inside you" - Maya Angelou.
Storytelling in all its forms carries an inherent liberating power to heal, empower, connect and birth new perspectives of life and the world we live in. And that vision of another's reality or expression of our own truth is what makes visual storytelling stand out! For instance, photography allows us to freeze time and, in doing that, we are able to share lived or even imagined experiences across time and distance. And that for me is the ultimate goal. To allow people to be seen, heard and understood, even beyond boundaries. That liberty of expression is the real power of storytelling. It allows people to connect to experiences beyond their physical reality. It breaks through boundaries of ethnicity, gender and social clusters, allowing people to connect to the humanity in another person's story, even when they may not be in full agreement. That is the liberty that inspires me to go out and tell stories of refugees after experiencing the ripple effect of W. Eugene Smith's photo story "Nurse Midwife" from 1951 in South Carolina. That is the same liberty that allows me insight into the joy of childbirth and unity of family through Martha Tadesse's "Sifrash Story" in Ethiopia, enables me to trek with the pilgrims from Uganda's Eastern and Northern regions to the shrine in Namugongo through Badru Katumba's "No Joking with Faith" and then takes me on a climb to Margherita Peak through Timothy Latim's "On Top of the World" in Uganda. I know how Hanifa harvests salt at Lake Katwe through Kuloba Peter Tera's "The Salt Farmer."
THE SOUL OF
BY WATSEMBA MIRIAM
This means we can only improve by continually learning. And the history of humanity; from the people who first inscribed messages on rocks and stone tablets, has over the years proved to us that stories STORYTELLING
Visual storytelling, more than simply taking us to experiences beyond our physical reality, has the power to stir us to respond to the stories we are exposed to in their different forms; print, digital or broadcast.
It is my hope that we see more local photographers telling the stories of their communities and home countries. Our history has always been written by others- now it is time for us to correct the record.
The soul (authenticity) in your story is what people really connect with, and it gives your story identity. For stories to truly connect to the identities of their subjects and collaborators, those stories must be told by people who truly understand them. We, then, must be able to tell our stories and own our narratives. No one understands better than a Muteso what 'atapah' really means!
are the best avenue for finding and sharing knowledge of what has been, what is and what may come.
"At Sunrise" by Miriam Watsemba, 3rd Place, People, 2021 Fishermen sort fish from the nets at Ripon landing site after a 6am catch in Lake Victoria. With the rising level of water in the lake, other aquatic animals like crabs now also end up in the fishing nets. The sorted fish are sold fresh in Jinja town market, approximately a 20-minute walk away.
10 YEARS OF THE UGANDA PRESS PHOTO AWARDS 86
Visual stories provide an archive for history, they offer projections for the future and enable us to witness and understand the present. That is why when I am telling stories, I allow myself to experience the truth of my collaborators. It is important that they understand that their truth is valid and deserves to be heard and shared in its most authentic form. Because stories, like people, must carry a soul.
THE WINNERS 2012 – 2021 EDYEGU DANIEL ENWAKU • SIMON NAULELE • MOSES WASWA • JJUMBA MARTIN ABDUL KINYENYA MUYINGO • LOVINGTON KAMBUGU • IBRAHIM MUDATHIR MATTHIAS MUGISHA • ONYAIT ODEKE • RICHARD MPALANYI SSENTONGO • JUSTIN EMEDOT • JOEL NSADHA • MUSIIME MURAMURA • NICHOLAS NSUBUGA • GODFREY KIMONO • MORGAN ARAFAT MWANJE • MICHAEL NSUBUGA DRAKE SSENTONGO • ABUBAKER LUBOWA • JJUMBA MARTIN • SIMON NAULELE ABDUL KINYENYA MUYINGO • MICHAEL NSUBUGA • PAPA SHABANI • KIBIBI EMMANUEL MATTHIAS MUGISHA • EMMANUEL IBOLIT • EDDIE SSEJJOBA • DAVID GONAHASA • ENOCK KAKANDE • PAUL WATALA • KIBUUKA MUKISA OSCAR ABU MWESIGWA • KIBUUKA MUKISA OSCAR • JOEL NSADHA • DAUDI MURUNGI KULOBA PETER TERA • WAGNER WABIRE • PAPA SHABANI • ABUBAKER LUBOWA RICHARD SANYA • COLLEB MUGUME • DRAKE SSENTONGO • GODFREY OJORE FAISWAL KASIRYE • MATTHIAS MUGISHA • KENNEDY ORYEMA • JOHNSON MUBIRU DANIEL BWETTE • NORMAN KATENDE • MICHAEL NSUBUGA • EDYEGU DANIEL ENWAKU • DARLYNE KOMUKAMA • JAMES WASSWA ABOU KISIGE • KENNEDY ORYEMA • ABU MWESIGWA • JOEL NSADHA • KATUMBA BADRU • SARAH WAISWA • MATHIAS MUGISHA • EUGENE YAZAARWA • LOVINGTON KAMBUGU • MIRIAM MAMUTEMBI • MUTESI DIDI DIANAH • AIDAH KIIRYA • SAMSON OPUS • NORMAN KATENDE • MPALANY SSENTONGO • KULOBA PETER TERA • JAMES WASSWA • RICHARD SANYA • ESTHER RUTH MBABAZI 2015201420132012 FOR THE RECORD87
MUYINGO SIRAJ • JJUMBA MARTIN • DOMINIC BUKENYA • COLLEB MUGUME MOHSEN TAHA • KULOBA PETER TERA • KIBUUKA MUKISA OSCAR • MIRIAM NAMUTEBI • LAMIC KIRABO • RICHARD ABIMA • JOHN BATANUDDE • NORMAN KATENDE • MICHAEL NSUBUGA • JAMES WASSWA • OSCAR NTEGE • ABUBAKER LUBOWA • HABEEB MUKASA • PAPA SHABANI TIMOTHY LATIM • KATUMBA BADRU • ABUBAKER LUBOWA • NICHOLAS BAMULANZEKI ZAHARA ABDUL • DOUGLAS MUSUNGA • MUWANGUZI ZZIWA COLLINS • MUSIIME MURAMURA • DAVID GONAHASA • ANDREW KARTENDE • PAT ROBERT LARUBI MBALEKA JONAS • WASSWA ARTHUR • GILBERT YOTI • ESTHER RUTH MBABAZI EDYEGU DANIEL ENWAKU • LUUTAYA ROY ALEX ESAGALA • ABUBAKER LUBOWA • MICHAEL KAKUMIRIZI • RICHARD SANYA CHRIS DENNIS ROSENBERG • MBALEKA JONAS • LOVINGTON KAMBUGU • KATUMBA BADRU • NICHOLAS BAMULANZEKI • MUHAMMAD TALHA • TIMOTHY LATIM RONNIE RAINS BWIRE • JULIUS SSEKIDDE • DOUGLAS MUSUNGA • RICHARD SANYA KAGONYERA BUSINGE KATUMBA BADRU • ABUBAKER LUBOWA • KATUMBA BADRU • STUART YIGA KULOBA PETER TERA • GILBERT YOTI • MUHAMMAD TALHA • KALYESUBULA BRIAN PETER MAYANJA • TIMOTHY LATIM • ANTHONY ATIKO • IVAN NASASIRA • DOROTHY BIIRA KAZIMOTO • CHRIS DENNIS ROSENBERG • MOHAMMAD LATIF • INNOCENT MUTAAWE • RICHARD SANYA • JOHN BATANUDDE • ARNOLD MUGASHA • JIM JOEL NYAKAANA • DOUGLAS MUSUNGA KULOBA PETER TERA • ABUBAKER LUBOWA • ALEX ESAGALA • STUART TIBAWESWA DELOVIE KWAGALA • ASHABA ALEX • ANDREW KARTENDE • RICHARD SANYA AMBROSE WATANDA • HASSAN OMAR WAMWAYI • EVALINE MUDONDO • RICHARD SANYA • DENISE NAMALE • MBALEKA JONAS • DOREEN ADENGO • ARNOLD MUGASHA JOSEPH MUHUMUZA • ANDREW KARTENDE • ZAHARA ABDUL • NICHOLAS BAMULANZEKI • AGABA STEVEN • ABUBAKER LUBOWA • KABUYE IVAN • WATSEMBA MIRIAM • EDGAR KANYIKE • DERRICK SSENYONYI • STUART TIBAWESWA • TIMOTHY LATIM • HAMALA EDGAR BARLOW • HASSAN OMAR WAMWAYI • JIM JOEL NYAKAANA 202120202019201820162017 10 YEARS OF THE UGANDA PRESS PHOTO AWARDS 88
10 YEARS OF
LEARNING
112 IN 2020 88 IN 2021 76 IN 2018 83 IN 2017 60 IN 2014 45 IN 2016 42 IN 2015 23 IN 2013 133 IN 2019 A TOTAL OF 662 PARTICIPANTS OVER THE LAST TEN YEARS NUMBERS OF PARTICIPANTS We believe that a thriving photography scene is the result of access to knowledge and relevant resources. To meet the demand we run a busy annual timetable of workshops and other trainings. Here are some examples of what we have achieved. FOR THE RECORD93
280 Basic Photography 144 Visual Storytelling 85 Photojournalism Trainings Women Copyrightonly& Accounting 38 &MasterclassesMentorships18 withEngagementArchives15 Training for Trainers10 36 Filmmaking42 Advanced & Specialised Topics49 10 YEARS OF THE UGANDA PRESS PHOTO AWARDS 94
BY MAHEDER HAILESELASSIE
FOR THE RECORD95
The term "self-taught" appears in so many short biographies of African photographers, and for very good reason. Unlike painting, literature, music or crafts, photography was relatively foreign to the continent and with few photography education centres, many aspiring photographers have been forced to navigate photography and its meaning by their own. This lack of formal photography education in schools and universities in many African countries has meant the emergence of non-formal platforms. Organisations like UPPA in Uganda, CPE in Ethiopia, AOJE in Cabo Verde and Yamarou in Mali carry the responsibility of undertaking a number of different activities centred around not only teaching photography but also promoting it as an art form. These platforms stimulate imaginations and encourage critical engagement with photography as a medium for self-expression and the understanding of one's intention. In 2017 I was invited by the GoetheInstitut Addis Ababa to start a platform supporting photography in Ethiopia. Faced with the fact that there are no photo galleries in the city, I initially contemplated starting one. There was just one problem - there aren't that many photographers practicing the medium, whether artistically or in documentary form, in the country. I had already run out of local works to exhibit in my mind even before I had begun,. And that was how the idea of CPE - Centre for Photography in Ethiopia, was born, an informal photography platform for training and discussions for emerging photographers. I'm sure so many different organizations across Africa have a similar story. Running CPE, I have learnt that non-formal education in the form of workshops, mentorship programs, discussions and exhibitions have a considerable impact on producing much more diversified, interesting bodies of work from emerging photographers. Even though formal education weighs heavy in areas of building confidence, a sense of stability and clarity for
WHY FOCUS ON PHOTOGRAPHY?TRAINING
the student, it may also result in more confined thinking which runs against the very interest of the critical artistic and stylistic elements we need in Whatphotography.anon-formal platform lacks in coursework discipline and a clear vision for the students future, it makes up for in flexibility, freedom and creativity of design. And this exact experimental nature is what we see within the activities of UPPA so far.
It's also this fluidity that saw CPE members invited to Uganda in 2018 to collaborate with UPPA and be part of a portfolio review, a workshop and an exhibition in Kampala.
UPPA was conceived as a photography competition in 2012 but almost immediately transitioned into a dedicated platform, and throughout the years it has become a key player in photography education in Uganda. This flexibility not only helps the students create a very personal style and relationship to photography but allows the organisation itself to respond to their needs.
10 YEARS OF THE UGANDA PRESS PHOTO AWARDS 96
Students looking at historical images and archival magazines during the Activate the Archives workshop. Kampala, 2020.
Horizontal connections enhance knowledge production, resource & skills sharing, capacity building and information exchange between different photography practices in the continent. Perhaps another good example is CLPA (Centres of Learning for Photography in Africa), a network of independent photography education structures from ten countries in Africa initiated in 2014. From Photo: in Johannesburg to the Sudanese Photographers Group (SPG) in Sudan, networks like these accelerate education beyond one's borders. On the first issue of its publication in 2017, the heads of the respective institutions were asked "What is the most important teaching aspect for photography?" and most, if not all responded with "personal context/critical thinking".
Now this may seem like a very simple concept but it's a challenge for many photo initiatives to effectively teach photographers to think critically, and do so from a personal angle whilst space, funding, trainers and poor cultural policies/execution continue to be a challenge for their centres. But still, without the existence of photography initiatives like UPPA, aspiring photographers are left to wander around the vast world of the photography industry overshadowed by western academics and international guidelines that offer little acknowledgement to the African Photographers representing the Center for Photography in Ethiopia (CPE) and their Ugandan colleagues during "Kampala in 24h" Reportage Photography Workshop led by Frank Schinski in November 2017.
FOR THE RECORD97
The good news is that with the advent of the cellphone camera, the camera itself is at least no longer a tool of the privileged or the very big point of discussion it once was. And this contributes to slowly shifting the power dynamics, making photography more accessible in areas such as photojournalism where many photographers in Uganda are thriving.
I believe now is the time for Africa to focus on photographing for itself without the dire need to put so much pressure in building "counter-narratives" in an attempt to contradict stereotypes and prejudices that have been there for long. Over time, it is the narratives we build for ourselves here and there that has the power to collectively and automatically emerge to inevitably replace the grand stereotypical narrative with a complex, nuanced one. And what better space to do this than photography education centres dedicated to pursuing all of photography's potentials and exploring multiple dimensions to meet the student's needs?
10 YEARS OF THE UGANDA PRESS PHOTO AWARDS 98
With UPPA training focused on visual literacy and critical thinking, a community of Ugandan photographers is taking shape and works ranging from politically charged images to still lives and portraits are being produced.
"InQuest For" exhibition at the Square in Kampala during the 2017 UPPA. The exhibition featured work by six emerging photographers from Addis Ababa, Ethiopia and was organised in collaboration with CPE. context and the history of photography in Africa.
BY MIRIAM NAMUTEBI FOR THE RECORD99
Seven years ago I was a 21-yearold photography student at the Margaret Trowell School of Industrial and Fine Arts, Makerere University. Just starting out and seeking for information and a career, I saw an announcement on my lecture room door calling for submissions to the Uganda Press Photo Awards (UPPA). Excitedly, I submitted my entry of photos just because everyone in class was doing so. I wanted to win and yes, you guessed correctly, I did not. I got frustrated. I doubted myself. The thought of being an amateur irritated me. However, I knew that winning a prize in the UPPA competition was possible if I worked harder. One year later, in September 2015, the by now eagerly-awaited awards came round again and I had also completed my final exams and was awaiting the tradition of the graduation ceremony. I submitted in three categories. Like betting, I had placed the coin and felt a 50/50 chance that I would make it, not only for myself, but also for my new friends who are now like sisters because of our shared life experiences with the skin disorder vitiligo. I collaborated with Daphine Walusa, my strong, beautiful, confident sister. My photographs of her won second place in the Creative Nevercategory.inmy wildest dreams had I thought that a disorder I had for years would be celebrated and literally place my name on boards and in exhibitions. Well, the UPPA awards helped me achieve that and share an experience that would otherwise remain silenced in my society. As they say the rest is history as I see myself now waking up, carrying my camera and trekking the streets of Kampala and beyond, composing photographs that mostly speak to the population but also speak to me and refresh my creative style. My confidence makes me believe in myself and my work, and gives me the will to help other photographers. In the beginning, I would get scared of facing people, scared of all the questions that would THAT AWARDPHOTOGRAPHYCOVETED
SEEKING
A man repairs a watch with the aid of a magnifying glass held using his eye.
10 YEARS OF THE UGANDA PRESS PHOTO AWARDS 100
"Time Repairer" by Miriam Namutebi, 2nd Place, Portrait, 2016.
arise, for being a girl holding a camera, but now I don't care. I get there, do my best, and pack up.
In 2016, I won in two categories: Honourable Mention in the Daily Life category with The Prison Warden's Dance and Second Prize in the Portrait category with Time Repairer. This doubly ignited the fire; I felt energised and now I have my eye on the top prize out there. I really feel empowered because I am a woman in a male-dominated profession. I hope to win in the World Press one day and if there was an award for coolest female photographer, I would love to get that too, to prove that in whatever you do, if you believe in yourself, your strength, have a little patience and pray, it will work out at the end of the day.
Well, that small portfolio created in those few years earned me a job at the prestigious New Vision, a place I landed in as a photographer without any idea of what I expected or of the challenges ahead. I literally didn't know what my day would involve, the planning process or what was expected of me. I embarrassingly did not know that a media house took in photographers… I was just learning. And with that, I was exposed to the world. I got to attend conferences, workshops, and talks that are a great learning tool and amazing sharing forums.
Miriam Namutebi , 2nd Place, Creative, 2015
A student at Makerere University living with Vitiligo, a disorder that causes dappled pigmentation of the skin, poses for a portrait surrounded by animal patterns. Playground bullies often refer to sufferers as 'cows' because of their markings.
The portfolio reviews, most of which I get through UPPA, are invaluable for one-on-one feedback. My life has so far turned out to be more than I expected career-wise. There are people out there who have believed in me. I don't take this for granted. One of those is Mzee Benedicto Mukasa, the watch repairman in my photograph. He is always happy to see me, whenever I pass by his workplace (this leaves me amazed, I mean it was just one photo I took…). Anyway, he jokingly asks when we are taking another photograph. He has told his neighbours about this girl with a camera and big eyes. He keeps on guessing why I like taking photos, obviously guessing it wrong all the time but maybe he will never know. I have so many of those examples but maybe a glimpse of my favourite photos. I can never have a favourite; they are quite many… But I do have those I look at and pat myself on the back, pour a glass of wine, tell Siri to play my favourite song and have a one-man performance like a boss. The Pope in Uganda, in 2016, an assignment I got and I thought my photo editor was out of his mind to give such a young girl an event that big: I had just joined the company. It's one that also psychologically tortured me, regarding the outfit I had to wear. I went shopping and ended up wearing a t-shirt because I thought a suit would be too much. I was singled out by the Pope's security detail and ushered into the Namugongo Anglican Museum, I got in and we were just a few. At that moment I couldn't feel my feet and was murmuring the phrase" who am I?" I had a small fixed lens camera and my Italian counterparts had lenses that would be mistaken for bazookas. The Pope walked in; I got panic attacks, confused
"Prison Dance" by Miriam Namutebi, Honorable Mention, Daily Life, 2016 Warders rest their guns on the ground as they dance after the passing-out ceremony of the Uganda Prisons Service on August 15 2016 at Kololo Ceremonial Grounds.
10 YEARS OF THE UGANDA PRESS PHOTO AWARDS 102
on whether to ask for blessings or go on with my assignment. After a few, I got back in my right senses and started shooting rapidly. I got one of my best photos, of the Holy Father kneeling before the sculpture of the Uganda Martyrs. Truly magical. The other is a photograph I took of Robert Kabushenga. An abrupt magazine photoshoot took place in his office, in his last months as the Vision Group CEO. I had absolutely no idea what was expected but just kept on tossing this CEO to different places of his office and instructing him to pose and look cool (silly me) and for once, I captured an image that I believe captured his character, defining him as a CEO but also a people person. Like a coin, you get the side you flip. I had him sit at his table for that photo. There are quite a number of photographs that I could talk about, I would need a few more pages to pen down. And on a good day, I can go on and on. And for the greatest lessons I have learnt as a photographer, dress for the assignment. If a suit and heels will get you into that place you want to shoot at, wear them. Your image dictates the respect you will get as a Forphotographer.thegirlsout there who are striving to get into this field, be ready to bring your own seat and put it at the table by yourself instead of waiting for others. Research about your niche, equipment, learn from others and never stop shooting. Personally, I have learned never to pretend to know everything, but instead to open my mind to new ideas and to read a lot. My daily motto is: I got this. This text was first published in the START Journal of Arts and Culture, December 16th , 2016. It has since been updated for this publication.
THE ROLE OF THE FUTURE APPROACHESANDTOWARDS EDUCATIONPHOTOGRAPHYON
While the discourse around these topics seems to be light-years ahead in some parts of Africa, it is still lagging behind in others. However, many steps are being taken by patrons from both home and away to ignite these much-needed conversations. This endeavour is not without its hindrances though, one being the tendency to conflate photography and the future into the future of photography, a nice but fleeting distraction. Does this distraction inform us about the future in spite of photography?
In recent years, the world has started to reckon with the fact that the introduction of photography on the African continent was not an altruistic act. Ironically, the same medium that was weaponised to justify violence also bore witness to this violence and ensured that it would never be lost to us. With echoes of these admissible actions still influencing how we interact with the medium today, I believe it is impossible for one to reimagine the future of photography education in Africa without acknowledging these contentious histories. Today, countless archives remind us that against all odds, Black people in Africa and the diaspora managed to claim their right to work with the medium and have since contributed greatly to its advancement. Their work records immeasurable loss and suffering but also joy, beauty and triumph, aspects that had been omitted in previous portrayals. These archives also highlight photography's contributions to our understanding of history, but if photography educates us about the world, who educates us about photography?
FOR THE RECORD103
THE AFRICAN CONTINENT BY CHRIS DENNIS ROSENBERG
I think not; instead, I fear it concerns itself mostly with aesthetics, technical advancements and statistics, but does not afford us more room to consider consequences for both active and passive Organizationsparticipants. like the Uganda Press Photo Award (UPPA) realised early that in order to neutralise the perpetuation of violence with photography that has marred our history, any interaction with the medium had to actively include education. The concerns would not only be about how one can use the camera, but why, where, when and most importantly, for whom they use it. Through workshops, screenings, and talks, UPPA has supported a generation of photographers in acquiring knowledge about historical realities concerning their identity and that of the medium. As Africa continues to find herself, we have to look to the future, not for answers, but simply for inspiration. The role of the future in how we approach photography education in Africa need only be that of a goal we have to attain. Our success in attaining this goal lies in our ability to unify our voice in fighting for access, and claiming our right to equal opportunities, and proper representation in this and other forms of media. UPPA's response to this goal has been supporting the transition from the previous generation of mostly white male practitioners to their younger Ugandan colleagues of different genders, to mentor and educate the next generation of photographers. This bold but sustainable approach ensures that the future of photography education in Uganda is placed in the care of the community of photographers they have nurtured. This way, we are informed about a future because of photography not in spite of it, and this is ensured by the sense of ownership that this approach affords its participants. In conclusion, despite having brought us this far, the long-term benefits of some of the current approaches are questionable, and this is in part due to their implicit symbiotic relationship with western ideals of beauty and value. There is a need for massive ideological shifts not just in how we see, think, read, and write about art, but also where and when these activities take place, and this means finding ways to divorce colonial ambitions from the systems and infrastructures in which we (hope to) operate. I believe that future approaches to photography education in Africa need to consider the complex relationship between the continent and the medium, as well as the contexts within which the diverse participants exist and operate. The new photography pedagogy must be one which not only acknowledges all the histories that defined this new medium but also one which is free of the confines upheld by the standards and expectations of old mediums.
10 YEARS OF THE UGANDA PRESS PHOTO AWARDS 104
Here's The Story Workshop, 2016. Speedlighting Workshops, 2019
10 YEARS OF
COLLABORATION
2014
Collaboration is the foundation of what we do and what we stand for. The African photography industry is still growing in comparison to global competition but by cooperating, collaborating, exchanging ideas and sharing resources everybody benefits.
2013
COLLABORATIONS
2016
The Winners' Exhibition hosted by the Uganda Museum was visited by a record number of school children. We organised our first Portfolio Review- we started small, but it was a huge success and has grown every year since.
We organised the first Street Photography Workshop in collaboration with Canon CNA. A great start to our years of collaborating with Canon, and the workshop was a smash hit. During the UPDATES exhibition and workshops in collaboration with History in Progress Uganda we tackled issues of representation and narrative in photographic archives and through a collaboration with CAP Association explored augmented reality and worked on editing skills. Our first foray into collaborative exhibition design happened thanks to the Design Hub.
We collaborated on two exhibitions: Eyes on the Ground with Goethe-Zentrum Kampala was a groundbreaking workshop followed by and interactive exhibition experimenting with the democratisation of photography. Past-Present-Future at Makerere Art Gallery was an exhibition exploring Uganda's photographic history and introducing the young guns to their elders.
Photojournalism Workshops in Gulu and Kampala in collaboration with the US Mission to Uganda. Taught by Edward Echwalu and Isaac Kasamani, this workshop represents our first upcountry outreach.
2015
CAP Prize POP-UP exhibition and Sundowners in collaboration with AfroNerd Obi and CAP Association. Super music and art in a rooftop bar overlooking the sunset city. Not everything has to be about work work work. We also collaborated with WeArtPhoto from Spain who taught a 3-week long photography bootcamp.
During the Creative Hustle in collaboration with the British Council, Andrew Esiebo came over from Nigeria to swap hustle tips with our very own Badru Katumba. Our 2019 exhibition was held at the stunning Train Station in the centre of the city. Thanks to all the partners who made it possible, and no thanks to the Uganda Police for their "visit". The Women in Focus exhibition and panel discussion was also fantastic and formed a part of our ongoing drive to increase female representation in the industry.
OVER THE YEARS
2020
We collaborated with MOTIV, Kampala's most exciting maker space. They gave us a space, and we filled it with activities, and then they gave us an Inclusivity Award! We hosted our first proper Virtual Exhibition, created in collaboration with Jinja's own Creative Tribe. No need to go outside the continent to get things done properly. We all know that climate change is real, so in collaboration with the Swedish Embassy we discussed Environmentally Conscious Reportage.
20192018
The "Everyday Africa" exhibition came all the way from Kenya on the bus (and we lost Stella for a few days). At the opening we screened the "Frame by Frame" documentary in collaboration with the Dutch Embassy. During the Reportage Photography Workshop with Frank Schinski from Ostkreuz Agency in collaboration with Goethe-Zentrum and the German Embassy many got inspired by the discussions of how collectives work, and why they are the future. Through the "InQuest For Exhibition" in collaboration with the Centre for Photography in Ethiopia a crucial regional link was formed, as Ethiopia's vibrant photography scene came to visit. Since then we've kept in touch.
2017
2021 Oh, and then COVID turned up. We did SO MUCH STUFF (with Visura, the British Council, Net Studios, the EU, our first Africa-wide portfolio review and loads of others) but it was all online and Zoom screenshots just don't do it justice.
FOR THE RECORD109
PROGRAMMEMIRAISHACANON UGANDA KATIE SIMMONDS
BY
Passion is something which runs extremely high across the youth which have been involved in the Miraisha programme to date, not only in Uganda but across Africa. All of whom are, are hungry to obtain a new skill or to develop their talent in the photo and film industry.
Our students are constantly seeking opportunities for growth to build their future career paths to grow their networks and make a livelihood from the creative sector. Having passion is one of the fundamental pillars we look for from any student looking to join the Canon Miraisha Programmewhen you find your passion, it's no longer work.
Our seven consecutive years of collaboration with Uganda Press Photo Awards supports Canon's corporate philosophy "Kyosei" a Japanese word "for living and working together for the common good" and our Canon Miraisha programme, embodies this concept by sharing skillset and knowledge to photographers, videographers, filmmakers and printers across Africa, which aims to promote job opportunities and future livelihoods on the continent. Through our collaboration with the Uganda Press Photo Awards, we have had the chance to develop
IN
"BLAM," "POW," "ARRRH," were the comic book noises the security guard at the Uganda Museum made when he was demonstrating his karate techniques to a small group of students who had just returned from a practical camera session on the Canon Miraisha street photography workshop. The students immediately scrambled around, some dropped to the floor others jumped onto chairs and those more daring moved closer to action all the time they were frantically photographing his every move and stance. This scene played out before my eyes seven years ago, at the first ever Canon Miraisha programme workshop that we collaborated with Uganda Press Photo Awards on and is one which I will never forget. Albeit, slightly chaotic and unexpected, the one thing I immediately noticed and that remains true till today, is PASSION.
10 YEARS OF THE UGANDA PRESS PHOTO AWARDS 110
and see new talents flourish within the photography scene across Uganda. Seeing students go on to win awards, being profiled and exhibited at international photography festivals and most importantly pursuing photography as a viable career path to make an income for themselves and their families.
Although there are many examples of success stories from our students throughout Uganda, I would like to share with you the story of Watsemba Miriam. Miriam joined the Canon Miraisha programme trainings in 2017, because she wanted to learn more about photography, as her previous experience in this field was very limited and she felt she didn't have enough knowledge and skillset, yet she had the passion for telling stories. The Uganda Press Photo Awards, noticed Miriam's interest and curiosity to learn and proposed she signed up for the Mentorship Programme to further aid and develop her skills. Through these opportunities, Miriam has been able to start her own freelance business which is now her main source of income. After closely following Miriam's growth and passion, Canon wanted to continue on Miriam's story in the industry and she is currently training to become a Canon trainer for Uganda and wider Africa. With all of these success stories and many more across the African continent, we are encouraged to see that through the Uganda Press Photo Awards, many Ugandan and East African men and women have become actively involved in the creative pursuit of photography and photojournalism. Canon regards Uganda Press Photo Awards as an opportunity for these photographers and photojournalists to showcase their work and make a remarkable contribution to African photography, freedom of information and the art of telling stories through photography. Street Photography workshops organised respectively in 2016 and 2017 in Collaboration with Canon CNA.
The judging process is a collaborative act between the jury members.
JUDGES 2012-2021
CARIELLE DOE Photographer and Video Producer
CYNTHIA MATONHODZER PhotographerDocumentary
AIDAH MULUNEH Artist,EducatorPhotographer, BENJAMIN FÜGLISTER Artist,EducatorPhotographer,
Even though each individual member will be subjective in their initial opinions about the images placed in front of them, it is only through the jury's deliberations, informed and enriched by their diverse range of backgrounds and perspectives, that the winners are picked. And every entrant, regardless of the outcome, has the chance to present their work to a group of industry leaders, which often means more than winning. We are proud and grateful that so many inspiring professionals have donated their time and knowledge and collaborated with us over the years- their input truly makes the awards what they are.
JIDE ADENIYI-JONES Photographer
FOR THE RECORD111
ANNETTE SEBBA Photography Educator, Makrerere University
EDWARD ECHWALU PhotographerDocumentary
GEORGINA GOODWIN PhotographerDocumentary
YASUYOSHI CHIBA Photographer and Photo Editor, AFP BEN CURTIS Photographer and Photo Editor, AP CARL DE SOUZA Photographer and Photo Editor, AFP FREDERICK NOY PhotographerDocumentary KATRIN PETERS-KLAPHAKE Curator LEKGETHO JAMES MAKOLA Photography Educator, Market Photo Workshop MARTIN KHARUMWA Photographer PAUL BOTES Photo Editor, Mail & Guardian UCHE OKPA-IROHA Photographer and Photography Educator LEY UWERA PhotographerDocumentary MULUGETA AYENE Photojournalist, AFP SARAH WAISWA Documentary and Portrait Photographer MALLORY BENEDICT Photo Editor, National Geographic NEO NTSOMA Photographer THOMAS MUKOYA Photojournalist,Reuters 10 YEARS OF THE UGANDA PRESS PHOTO AWARDS 112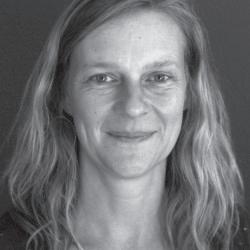 KATIE SIMMONDS is a photographer and visual storyteller, and the manager of Canon's Miraisha sustainability programme. She also developed a 'train the trainer' programme, which offers African visual storytellers training to help them become professional educational trainers in the field of photography and filmmaking.
NANA KOFI ACQUAH is a photographer, filmmaker and writer who works across Africa for clients such as Oxfam GB, Nike, the BBC, The Financial Times and more. He is a contributor to Everyday Africa and in 2019 he served on the World Press Photo Competition jury.
SUMY SADURNI is a freelance photojournalist based in Uganda and covering East Africa. Her areas of focus include society, human and gender rights, conflict, environment and politics. She is a fellow of the International Women's Media Foundation and a member of Women Photograph.
MAHEDER HAILESLASSIE TADESE is a photographer based in Addis Ababa, Ethiopia. She is the founder of the Center for Photography in Ethiopia (CPE), a learning and discussion platform for Ethiopian Photographers, and recently curated the photography exhibition 'Baxxe:Home'.
FOR THE RECORD113
ROSEBELL KAGUMIRE is a feminist writer, political analyst and activist, and editor of AfricanFeminism. com, an online platform that brings together feminist writers and activists from across Africa. In 2018 she received the Anna Guèye Award for her contribution to digital democracy, justice and equality.
JULIET GRACE LUWEDDE is a self-confessed environmentalist, conservationist, food security enthusiast and travel die-hard currently working with the Media Challenge Initiative as a programs officer with an interest and focus on reporting on climate change.
THE CONTRIBUTORS
EVELYN LIRRI is a freelance journalist who regularly writes on a wide range of issues including health and environment, digital and human rights, and development. LYDIA LAKWONYERO is a news presenter and producer at the Vision Group, Uganda.
DAVID TUMUSIIME is a writer, journalist and editor based in Kampala, Uganda. While he has never been a professional photographer he uses photography frequently in his professional and personal life. Tumusiime currently edits The Nile Post website.
HARRIET ANENA is a Ugandan writer, editor and performer. She's a 2021 graduate of the MFA Writing program at Columbia University and the 2018 joint winner of the Wole Soyinka Prize for Literature in Africa for her debut poetry collection, A Nation in Labour.
CHRIS DENNIS ROSENBERG KIMBUGWE (1997) is a Ugandan photographer based in the Czech Republic. His creative practice seeks to explore the construction and performance of identity as well as the complexity of a minoritized existence.
JOEL BENJAMIN NTWATWA was a writer, blogger and social media observer who believed in the use of information to create a culture that is socially conscious and aware of its potential. Joel lived with a chronic condition called Sickle Cells until he eventually passed away at the age of 33 years.
EDNA NINSIIMA is a Ugandan feminist writer, communications practitioner, digital content producer and social critic whose work has been featured by various local and international publications. She blogs at beingedna.com and is a founder of lakwena.org.
LYDIA NAMUBIRU is a feminist investigative and data journalist, researcher and writer. Over her 15 year career, she has been Africa editor at openDemocracy, an open data curator for Data.Ug, a trainer at the African Centre for Media Excellence and a reporter for both local and international media.
WATSEMBA MIRIAM is a documentary photojournalist based in Uganda, with a background in journalism and communication. Miriam believes that stories can be an effective avenue for driving change and development.
HALIMA ATHUMANI is a freelance online and broadcast journalist based in Kampala, Uganda, and covering politics, health, human rights and social affairs for outlets such as Voice of America, SciDev.net and The Washington Post.
JACKLINE KEMIGISA is a journalist, researcher and podcaster interested in intersections of technology, policy, women and the media. Before this she ran Parliament Watch and worked as an editor and researcher on Parliamentary democracy in Eastern Africa.
NICHOLAS OPIYO is the executive director of Chapter Four Uganda and a human rights lawyer known for campaigning for civil rights and political freedoms in Uganda, particularly relating to freedom of speech and freedom of the press. He is also known for providing legal representation to the LGBTQI community in Uganda.
10 YEARS OF THE UGANDA PRESS PHOTO AWARDS 114
SOLOMON KING BENGE is a founder of Fundi Bots, an education nonprofit with a mission to accelerate science learning in Africa. Fundi Bots promotes better learning outcomes, improved career prospects and real-world technological advancement in African schools and communities.
DANIEL KALINAKI is a journalist working with the Nation Media Group in Uganda as General Manager in charge of Editorial. He was previously the Managing Editor, Regional Content. MIRIAM NAMUTEBI is a photographer and graduate of Industrial Fine Art and Design from Makerere University. She currently works as a staff photographer at the New Vision newspaper.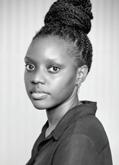 ACKNOWLEDGMENTS
AND THANKS TO EVERYBODY ELSE, TOO MANY TO COUNT, WHO HAS CONTRIBUTED TO THIS PROJECT OVER THE YEARS.
ANNE ACKERMANN, JIDE ADENIYI-JONES, JIMMY ADRIKO, MARIA ALESI, TEESA BAHANA, IVAN BARIGYE, WILL BOASE, CATHERINE BYARUHANGA, YASUYOSHI CHIBA, EDWARD ECHWALU, GEORGINA GOODWIN, GRAINNE HARRINGTON, AREEBABYONA KANYONYORE, BK KAPELLA, PHILIP PETER KAIRU, FRED KAKOOZA, BADRU KATUMBA, MARTHA KAZUNGU, MARTIN KHARUMWA, LAGRIMA KLEIN, MAREIKE LE PELLEY, ESTHER RUTH MBABAZI, DERRICK MUGABE, JULIUS MUGAMBWA, CALVIN JUNIOR MUKIZA, YUSUF MUZIRANSA, GRACE NATABAALO, KATHARINA NEIDHARDT, FREDERIC NOY , MICHAEL O'HAGAN, JIRO OSE, ROLF PAASCH, KATRIN PETERS-KLAPHAKE, GIOVANNI OKOT, NICHOLAS OPIYO, CHRIS DENNIS ROSENBERG, CANON RUMANZI, ANNETTE SSEBBA, MARK SCHENKEL, MICHELE SIBILONI, NEO NTSOMA, SUMY SADURNI, KATIE SIMMONDS, CANON CENTRAL AND NORTH AFRICA AND THE ANISUMA TEAM, CARL DE SOUZA, ANDREA STULTIENS, SARAH TANGEN, STUART TIBAWESWA, DAN TRAVIS, YANNICK TYLLE, FACULTY OF JOURNALISM, MEDIA AND COMMUNICATION, UGANDA CHRISTIAN UNIVERSITY, SARAH WAISWA, FRANCESCA WARLEY, MALCOLM WEBB, TADEJ ZNIDARCIC.
IN MEMORIAM OF OUR FRIENDS AND MENTORS WHO ARE GREATLY MISSED JOEL BENJAMIN ELLYNTWATWARWAKOMA DOUGLAS AARON PETERMUSUNGABUSOMOKE
CANON MIRAISHA PROGRAMME Our Miraisha programme is promoting job opportunities and future livelihoods in Africa by offering workshops to photographers, videographers, filmmakers and print business owners to enhance and support their skill sets. The Miraisha programme embodies Canons corporate philosophy, Kyosei, which means living and working together for the common good. Even the name of the programme. Miraisha, is a blend of Japanese and African (Swahili) language. CANON MIRAISHA PROGRAMME PARTNERS 5950+ trainedParticipantstoday 550+ Participants receive paid commissions 350+ Participants' work was exhibited, or published 13 Previous Participants are Canon trainers 250+ Participants received awards & recognition