A Look Inside A Fond BicentennialFarewellCelebrationNewAthleticLeadership Jordan McAbee, 9th Grade
Head of School Bryan Oliver, Ph.D Interimboliver@tuscaloosaacademy.orgUpperSchoolDean Alan Barr Middleabarr@tuscaloosaacademy.orgSchoolDean Brooke Peterson Lowerbrookepeterson@tuscaloosaacademy.orgSchoolandPreschoolDean Mary Madge Crawford Schoolmmcrawford@tuscaloosaacademy.orgCounselor Candace Sutton Academiccsutton@tuscaloosaacademy.orgDean Kim Ouderkirk Athletickouderkirk@tuscaloosaacademy.orgDirector Todd Bradford tbradford@tuscaloosaacademy.org Director of Development Paige Lancaster Directorplancaster@tuscaloosaacademy.orgofAdmissions Niccole Poole Directornpoole@tuscaloosaacademy.orgofCommunicationsand Marketing Elizabeth Truelove Fleet Directorefleet@tuscaloosaacademy.orgofTechnologyPrograms Tammy Scheiring Businesstscheiring@tuscaloosaacademy.orgManager Jennifer Barnette Bookkeeperjbarnette@tuscaloosaacademy.org Terri Jones Receptionist/Registrartjones@tuscaloosaacademy.org Becky Karnes bkarnes@tuscaloosaacademy.org BOARD OF 2018-2019TRUSTEES M r. Jimmy Duncan Mr.PresidentReese Brooks Vice President Mrs. Noel Amason Mr.SecretaryGrant McAllister Mr.TreasurerTyler Davis Mr. Lee Henderson Mrs. Favor Hinton Mrs. Tara Howell Mr. Josh Johnson Dr. Chris McGee Dr. John Marshall Mrs. Amy Mullin Mrs. Emily Norris Mr. Hal Piper Mrs. Julie Smith Dr. Bud Standeffer Mr. Michael Warr 420 Rice Valley Road North Tuscaloosa, AL 35406 (205)758-4462 TUSCALOOSAACADEMY.ORG Accredited by the Southern Association of Colleges and Schools (SACS), National Association for the Education of Young Children (NAEYC), and Southern Association of Independent Schools (SAIS) Tuscaloosa Academy is a member of the Alabama Independent School Association (AISA). MISSION Front cover artwork created by Jordan McAbee as part of the Tuscaloosa 200 Celebration. It was chosen to be included in the 200: An Artistic and Literary Celebration cover artwork.
MISSION STATEMENT
12018-2019 Table of Contents A W ord from Dr. Bryan Oliver Head of School A Fond Farewell Dr. Peterson's Retirement Bicentennial Celebrations Alabama Tuscaloosa's200 Bicentennial Graduation 2019 Upper School Honors Upper School Honors Day 30+ Club TA In Review Upper LowerMiddleSchoolSchoolSchooland Preschool TA Life Performing Arts Visual TechnologyArts & Foreign Language TA Athletics New AthleticLeadershipAwards TA Family German School Spotlight School Events Alumni News Annual Fund
"The mission of Tuscaloosa Academy is to provide a college-preparatory education in a supportive environment of intellectual freedom, to cultivate a love of learning, and to maximize each student's potential for academic achievement, character development, and readiness for life in a global environment."
Governor Kay Ivey selected Tuscaloosa Academy as a Bicentennial School as part of the 200th anniversary celebration of our great state and city. Being part of this program allowed our school and stu dents to learn about and appreciate how our state, city, school and community is shaped by the past and progressing into the future.
I look to the history of TA to learn and develop our school commu nity. TA has been and will continue to be the premier college prepa ratory school in West Alabama and beyond. We produce scholars, artists, athletes, and most of all, students who will have a positive impact in their communities. I am proud to be associated with cre ating a new part of TA's history like: producing National Merit and AP scholars, artists and authors featured in the bicentennial book, and the first ever school in Tuscaloosa to produce two girls state championship teams in the same year. More now than ever myself and our administration are concentrating our efforts on student learning and growth. Our philosophy is evolving from what a child can learn to how and why we are teaching them, and that the most important time in a child's life is now.
Dr. Bryan Oliver
As we look back on the 2018-2019 school year, it is apparent that Tuscaloosa Academy is focused on the future of our school. Many of you have heard the adage: "The past is a predictor of the future."
Tuscaloosa Academy is poised to have a very bright future set on a firm foundation. Where we go from here is up to our entire school community. Many of you may have already played a role in creating TA's history, but everyone can be a part of the future. Our collec tive forward momentum is stronger than ever before. Annual Fund giving and enrollment have reached heights not experienced in over a decade. New science and technology labs, classroom improve ments, and athletic fields are just the beginning. The only question left to ask is, "What will you do to be part of the next fifty years?"
This year we took the opportunity to reflect on and celebrate the past, and use those insights to frame our viewpoint of the future.
Thank you for everything you do to support Tuscaloosa Academy.
Go BryanSincerely,Knights!Oliver, Ph.D. Head of School Bridging our School From the Past to the Future
2 2018-2019 Head of School
A Fond Farewell
Dr. Peterson's plans for retirement include spending time with his three children and eight grandchildren and traveling with his wife, Cheryl. One of the first places he wants to go is The Biltmore in Asheville, NC. His wisdom and wit will certainly be missed here at Tuscaloosa Academy; we thank him for his service and wish him well in his retirement! Everyone at Tuscaloosa Academy is going to miss his dedication to our school and especially the bowties and funky socks!
Above: Our resident "Knight in Shining Armor" during the 2018-19 Annual Fund drive. Left: The 2018 College Tour group picture.
One of Dr. Peterson's favorite things to do is tweet. He attends all of the sports events and tweets play-byplays of the games with great detail and emotion. He loves to cheer on his students in all athletics.
Dr. Peterson's love for the students and the school shows in his enthusiasm at school events. Don't be surprised if you see him dressed up in a costume for Annual Fund Kick-Off or Homecoming. His sense of humor is evident in his choice of attire and he never takes himself too seriously.
32018-2019
Dr. Barry Peterson came to Tuscaloosa Academy in the year 1996 as the Upper School Dean. He served in various roles in the school over the years, including Assistant Headmaster, bus driver, AP Coordinator, Speech Teacher, Interim Headmaster, and Upper School Dean. He received numerous awards in his career, including the 20 Years of Distinguished Service Award from OverAISA.the years, Dr. Peterson developed the ever-cherished College Tour. This tradition of traveling the region for a week to explore and discover higher education opportunities is something that our seniors and Dr. P. look forward to each year. He immensely enjoyed teaching speech class; he says it gave him an opportunity to interact with students and prepare them for the real world.
4 2018-2019
Many educational opportunities expand beyond a given set of knowledge or a particular moment in time; sometimes a learning opportunity starts as a seed of an idea and as it begins to grow, it takes on a life of its own, a universe with its own planets and solar systems. Certainly, this depiction is true of the celebration of the bicentennial of the city of Tuscaloosa and the state of Alabama. During the 2018 - 2019 school year, Tuscaloosa Academy students across all grades, in concert with students from every school around the city of Tuscaloosa, engaged in a deep dive into our past. The journey was multifaceted and interdisciplinary, and included personal interviews, field trips, and research projects, culminating in a history exposition on April 22 - 27, 2019, at the Bryant Conference Center: Tuscaloosa Through Time. Understanding our history Alabama's history is rich and complex. To help our students under stand what made our state and city what it is today, we called on the experts. The TA middle and upper school lecture series "Into the Past" began with Ian Crawford, then Director of the Tuscaloosa Preservation Society, giving our students an overview through the use of artifacts and architecture of Tuscaloosa history. Tuscaloosa historian Guy Hubbs next presented students with stories from Tuscaloosa history leading up to the Civil War. And lastly author Chris McIlwain, Alabama Civil War expert, explained the complex stories of loyalty leading up to and throughout the Civil War, help
Creating a snapshot Once our "deep dive" researching our state was complete, our task was to create interactive historical dis plays for the Tuscaloosa Through Time Expo: 2000-present (Lower School) and 1860-1880 (Middle and Upper School). The Lower School's booth "A City of Champions" used photography and filmed interviews to highlight the champions of sports, industry, and rescue workers. The Middle/Upper School booth "Divided Loyalties" recreated a hideout during the Civil War, chronicalling the tales of people hiding from conscrip tion and outlining the complexities of the impact of war on citizens of Alabama. Both booths represented the culmination of months of study and were a result of collaboration between teachers and students of every grade. Students also created a snapshot of our past through their participation in the Tuscaloosa200 literary arts magazine. Many of our talented artists and authors earned a space in this city-wide magazine, due to be published this fall.
Stepping back in time When the week of April 22nd arrived, students from every school in the city of Tuscaloosa gathered together in the Bry ant Conference Center, experiencing 200 years of Tuscaloosa demonstrated through the research and eyes of a diverse array of students. Docents from each school guided hundreds of students through their interactive booths, helping broaden their understanding of the important historical narratives that define our city and state. Aside from our booths, a sampling of Tuscaloosa Through Time also included a journey on a covered wagon, a reenactment of conversations in a barbershop, and demonstrations of period dances. In the end, our Middle/Up per School booth "Divided Loyalties" was honored with the Best in Show award! What began over a year ago as a task to study the past of a city grew into a deep exploration of the many people and events who have left, and continue to leave, their mark on us. The celebrations of 2019 continue throughout this year. At Tuscaloosa Academy, we will continue to mine through the resources we collected during this great project and we are confident that this educational experience will reverberate in the years to come for many of us.
52018-2019 ing students further understand the divided loyalties existing in our state. Field trips to the Civil Rights Institute, the home of Helen Keller in Ivy Green, the waste management plant, the Mercedes plant, the state Capitol building, the Paul Bryant Museum, and others, all gave students a first-hand glimpse into the people and industries and movements that have defined our state. History teachers guided students in grades 5 through 12 in conducting research, using primary sources of photographs from Newspapers.com and ledgers from the Southern Claims Commission, and through these resources, tales from the past began to emerge. Lower school teachers invited first responders to describe the heroes involved with piecing Tuscaloosa back together after the 2011 tornado and safety engineers helped students to design storm shelters. We also asked students to dive into their own past, digging up tales from their ancestors, revealing the kaleido scope of family backgrounds making up our community here at Tuscaloosa Academy.
6 2018-2019 •Senior Class •
The senior class of 2019 has been an oustanding example to all students and the community of what it means to be dedicated to your goals. Thirty-seven seniors were accepted to a total of sixty-four different post-secondary colleges & universities. Twelve seniors were members of the ACT 30+ Club. Overall, our seniors were offered scholarships in the amount of $4,579,884.
Auburn University
Joy Tamara Becher University of Alabama
Texas Southern University
Southern Methodist University Spring Hill College Stony Brook University
Tyler Santrell Woods University of North Alabama Melvin Zuckriegl Germany
Tennesee State University
Belmont University Beloit College Berry Birmingham-SouthernCollege University Brigham Young University, Idaho Champlain College Clemson University College of the
Alex Deese Johnson Shelton State Community College
2018-2019
John Douglas Woods Mississippi State University
Joseph David Northington University of Alabama
Idalia Enos Saint Louis University
Sahar Sabah Aryanpure University of Alabama
Lauren Elizabeth Love University of Alabama Montrae Christian Madden Olivet Nazarene University
Avalon Elizabeth Pernell Washington & Lee University
Kelsey Ann Curry University of Alabama
Seth Randall Fuller Brigham Young University
Maggi Elizabeth Diaz University of Alabama
Kenleigh Anna Benoit University of Georgia
Scott Russell Fulgham Georgia Institute of Technology
Stephen Andrew Scharfenberg, III Clemson University Chandler McNeill Turnipseed University of Alabama
Marion Alma Price Duncan University of Alabama
Acceptances
GeorgiaFurmanFloridaElonDukeDordtDartmouthCulver-StocktonSiskiyousCollegeCollegeCollegeUniversityUniversityStateUniversityUniversityInstituteofTechnology
RicePepperdineOlivetOlgethorpeNorthernMississippiMiddleMiamiMcGillLyonLoyola-MarymountLousianaLindseyJudsonJacksonvilleJacksonvilleUniversityStateUniversityUniversityUniversityWilsonCollegeStateUniversityUniversityCollegeUniversityofOhioUniversityTennesseeStateUniversityStateUniversityIllinoisUniversityUniversityNazareneUniversityUniversityUniversity
Texas Christian University
Sophia Anne Lindquist Dorr Dartmouth College
Elizabeth Livingston Fernandez University of Alabama Abigail Lee Fleenor University of Mississippi
Caroline Faith Greene University of Alabama
Hayden Cole Johnson Birmingham-Southern College
Hannah Josephine English University of Alabama
Elizabeth Mims McKee University of Alabama
Saint Louis University Samford University
Shelton State Community College
Laura Elizabeth Brooks University of Alabama
Avery Hugh Davis Middle Tennessee State University
Jesse Leon Wells, Jr. University of Alabama
Ana DeNae Hargrove University of Alabama
Attendances
John Pierson Sanders University of Alabama
The University of Alabama, UniversityBirminghamof California - Irvine University of California - Riverside University of Georgia University of Mississippi University of Montevallo University of North Alabama University of North Carolina, Chapel UniversityHillof Richmond University of South Alabama University of Southern California University of Southern Mississippi University of Tennessee, Knoxville University of Texas, Austin University of Tulsa University of West Alabama University of West Florida Vanderbilt University Wake Forest University Washington and Lee University
Hadrian Antiwone McNeil University of Alabama, Birmingham
The University of Alabama
Pouya Mohammad Jalili University of Alabama
Harvard
Rochester Institute of Technology
Shannon Kim University of California, Irvine Steven Blake Landreth Shelton State Community College
Cameron Rashaad Chambers College of the Siskiyous Ashton Victoria Cochran University of Alabama
7
8 2018-2019 UPPER SCHOOL AWARDS DAY May 6, 2019 DEPARTMENTAL AWARDS English Lily AnnaMariaAmyAbernathyTranSealyKatelynKuhnLibbaFernandezChristinaSealySophieDorr Technology Lily LukeChristinaAbernathySealyLaneMarshallBrookeBassettJackWoodsGatewood Science Mary Alice Roe Hildegarde Abney Joy ChristinaBecherSealyMeredithLink History Lily MacalebMaryAbernathyAliceRoeMaddenPouyaJalili Art Autumn Pernell Avalon Pernell Theatre Lauren Love Ana ShannonHargroveKim Mathematics Jordan Evans Lily ChristinaBrookeMorganAbernathySmithAnaHargroveBassettSealyAvalonPernell Latin Brooke Bassett French Chelsea Lampert Spanish Chandler Turnipseed German Tom ElizabethJohannssenWuenscheLeoMaximKrentzel JUNIOR CLASS BOOK AWARDS Saint Michael's Book Award Luke Gatewood Sewanee Book Award Hildegarde Abney Washington and Lee Book Award Anna Katelyn Kuhn Jefferson Book Award Brooke Bassett Yale Book Award Anna Grace Haley AISA AWARDS AISA All-State Academic Team Kenleigh Benoit Sophie Dorr AISA Student Athlete ChandlerDrewKenleighTurnipseedBenoitScottyFulghamSharfenburg AISA - Best Actress in State Anna Grace Haley AISA State Technology Fair JB McAllister - 1st Place AISA State Math Competition Luke MadisonChristinaGatewoodSealyWillWadeBrookeBassettMoorePouyaJalili AISA State Art Show Campbell Hamner Dakota McAbee National Scholar/Athlete Award The United States Army Reserve honors one student for academic and athletic excellence. JP Sanders Wendy's High School Heisman Created to recognize high school seniors who excel both in the classroom and on the field of competition. Drew Scharfenburg Daughters of the American Revolution Good Citizen Award Given to a senior who is jointly selected by the faculty and senior class who strongly demonstrates the qualities of a good citizen. Mims McKee Girls State and Boys State A citizenship program that provides training in the practical aspects of government and em phasizes a student's character, leadership ability and traits of good citizenship Girls State Rep.: Anna Katelyn Kuhn Boys State Rep.: Will Wade President's Student Service Award Fifteen Upper School students volunteered 100 community service hours or more within one year. Total number of hours completed by Upper School students: 5,856 Outstanding Key Club Member Recipient is selected on the basis of interest & faithful participation in the TA Key Club Chapter. Madison Moore ••
Mary Price Duncan Everett Hale Award for Academic Excellence
Hugh O'Brian Youth Leadership
Established in 1982 by the Tuscaloosa Academy Board of Trustees in honor of Dr. Hale's 16 years of service to the school as a member of the Board of Trustees. The award is given to the stu dent who has shown the potential of becoming a National Merit Scholar.
Luke Gatewood Laura Allison Harbin Writing Award
Kenleigh Benoit Laura Brooks Maggi Diaz Sophie Dorr Mary Price Duncan Hannah English Libba Fernandez Ana MimsLaurenHargroveLoveMcKee
Bebe Huffaker Dr. Louis F Armstrong Award for Excellence in English Named in honor of former headmaster of Indian Springs School. Dr. Armstrong worked very closely with the founders of Tuscaloosa Academy at the time it was established. This award is presented to the senior who, through independent study, class participation, and research, demonstrates a high level of academic achievement in English.
Mims McKee Eric Rodgers, Ph.D Award Named for Dr. Eric Rodgers, a physics professor at the University of Alabama for many years. Dr. Rodgers retired from the University as Dean of the Graduate School and subsequently taught physics at TA for one year. The award is given for excellence in physics and is presented to the student who has demonstrated the greatest interest and academic achievement in the study of physics.
Kelsey Curry George H. Bell Award Named for Tuscaloosa Academy's first head master and is presented annually to the student who best exemplifies the citizenship goals of the school.
Anna Grace Haley, Rising Star Lillie Nichols, Rising Star Anna Katelyn Kuhn, State Winner Avalon Pernell, State Winner Albert G. Lewis, Jr. M.D. Memorial Award
Presented to a 10th grade writer whose unusual insight and perception demonstrate a unique connection with the world around her.
Abby Fleenor
Honors high school women who are active and interested in computing and technology. The multi-tiered structure includes recognition at the national and local levels.
Shannon Kim Dr. L. Tennet Lee, Jr. Award for Excellence in Mathematics
Scotty Fulgham Ronald Reagan Leadership Medal
Presented to a graduating senior whose drive, integrity, and citizenship qualities are emblematic of Ronald Reagan, our nation's 40th president.
The highest honor given by Tuscaloosa Academy. The faculty selects the student who is most deserving and outstanding on the basis of character, scholarship, citizenship, and loyalty.
Neil P. Satterfield Memorial Award for School Spirit
••
Established as a memorial to the late Coach Paul Bryant and is awarded annually to an outstanding scholar and an exemplary citizen.
National Center for Women in Information Technology
Chandler Turnipseed Ronald Davis Award for Excellence in the Study of American History and Government Presented annually to the student who demon strates the greatest interest and excellence in the study of American Government.
Christina Sealy Paul W. Bryant Memorial Award
Established in 1972 in memory of one of Tuscaloosa Academy's original 113 students.
Joy Becher Patricia Dyeann Palmer Memorial Award
Founded in 1958, HOBY's mission is to inspire and develop our global community of youth and volunteers to a life dedicated to leadership, service, and innovation. Students are selected by their schools to participate in the program.
Awarded to seniors who have completed 5 or more credit hours and maintained a minimum GPA of 2.5 in all attempted coursework at the University of Alabama.
Established in 1978 in memory of Dyeann Palmer and is presented to a senior girl who is most outstanding in service to the academy.
92018-2019
Faculty••Award for Academic Excellence
Christina Sealy UA Early College Scholar Award
Kenleigh Benoit
Headmaster's Knight Award for Service Above Self Tuscaloosa Academy's most prestigious award and is presented annually to the student who best exemplifies service above self.
Avalon Pernell
Named in honor of Dr. Lee, a professor at the University of Alabama. Dr. Lee worked with TA to develop the original mathematics curriculum. This award is presented to the student who has demonstrated the highest level of academic achievement in the study of mathematics.
The oldest award presented at Tuscaloosa Academy . It was established in 1967 in honor of Dr. Lewis, husband of Nell C. Lewis, who retired in 1988 after twenty-one years of service to TA. It is presented to the student who demonstrates academic excellence in the study of science.
Maria Sealy State Ambassador, Anna Katelyn Kuhn
10 2018-2019 30+ Club The 30+ Club recognizes students who have scored a minimum of 30 on the ACT. This score qualifies them for elite academic merit scholarships at numerous colleges and universities. Among these scholarships are Presidential Awards, Dean Awards, and University Scholar Awards. The students' pictures are displayed in the school as an example to younger students and as a testament to the students' families of the hard work and dedication to academics that thier student has achieved. Kenleigh Benoit Class of 2019 Kelsey Curry Class of 2019 Sophie Dorr Class of 2019 Mary Price Duncan Class of 2019 Abby Fleenor Class of 2019 Mims McKee Class of 2019 Avalon Pernell Class of 2019 JP Sanders Class of 2019 Andrew Scharfenberg Class of 2019 Chandler Turnipseed Class of 2019 Jesse Wells Class of 2019 Joy Becher Class of 2019 ••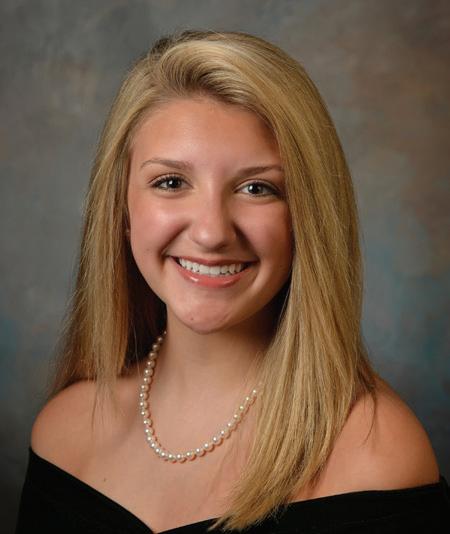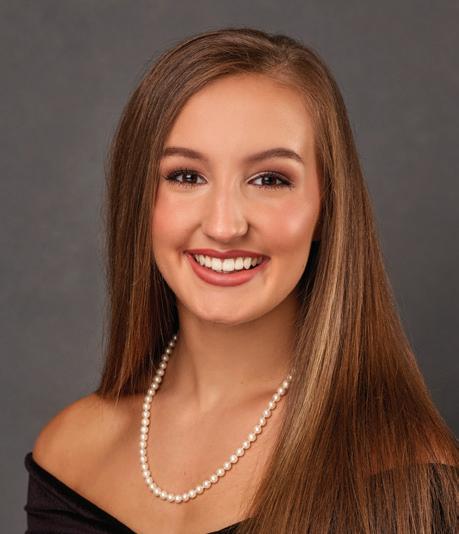 112018-2019 Brooke Bassett Class of 2020 Luke Gatewood Class of 2020 Madison Moore Class of 2020 Bo Roberts Class of 2020 Christina Sealy Class of 2020 Braden Ware Class of 2020 Benjamin Wates Class of 2020 Carson Woods Class of 2020 Anna Mills Fleenor Class of 2021 William Beeker Class of 2022 Jacob Kim Class of 2022 Lane Marshall Class of 2021 Isaiah Poston Class of 2024 Lauren Bielstein Class of 2020 Morgan Smith Class of 2022
12 2018-2019 TA IN REVIEW
Upper School Highlights
The 2019 tour began in New Orleans with Loyola and Tulane and then on to LSU; into Texas with SMU, Baylor, Rice, TCU, and Texas A&M, and ended in Mississippi at Ole Miss.
2019COLLEGETOUR
One of the programs that we offer our soph omores and juniors at Tuscaloosa Academy is the College Tour. In addition to prepar ing them in the classroom, we believe it is important to provide exposure to a myriad of college campuses. Selecting the right school is a major consideration as students graduate. Studies show that being on a campus is an important facet of making that deci sion. Thus, the college tour has been an option for students at Tuscaloosa Academy since 1996. Planning begins early in the year as we elicit ideas for possible campus visits from the students. We like to alternate going east and west so that students have the opportunity to visit colleges in both areas. Over the years, we have traveled from Georgetown in Washington, D.C., to SMU in Texas, to Sewanee in Tennessee with several stops in between. We visit a variety of universities and colleges including large and small, public and private, and urban and rural.
Above: College Tour group picture. Below: Upper School Drumline during a pep rally. At Left: Chandler Turnipseed and Lauren Love sing at graduation.
1. A group of upper school students at the Junior/ Senior Prom. 2. Drive Around during Annual Fund Kick-Off. 3.Varsity football players, Jamal Darien, Kevin McNeal, Cam Chambers, and Hadrian McNeil. 4. Homecoming Court 2019. 5. Mims McKee with her kindergarten buddy, Alison Reid. 6. Seniors, Kelsey Curry, Lia Enos and Scotty Fulgham dressed up for Annual Fund Kick-Off.
1 2 3 45 6
132018-2019
Middle School Highlights
And when Tuscaloosa Academy students Brandon Johnson, Jamison Duncan, Hillard Warr, and Walker McKee descended the steps behind these guards to lay a wreath at this sacred spot, no one dared to draw breath too loudly. Day three we hopped on bikes single file through the paths of the capital exploring the story of our coun try one monument at a time. These spaces, honor ing Washington, Lincoln, Martin Luther King, Jr., Franklin D. Roosevelt, the Vietnam War, were sacred in their own right. Carved of marble or stone, silhou etting the vast skyline, reflecting glimmering water or the faces of onlookers, they outlined the history of our nation in an entirely different manner. The great words by our nation's leaders have become axioms by which to live: "The only thing we have to fear is fear itself." "Darkness cannot drive out darkness, only light can do that. Hate cannot drive out hate, only love can do that." "The ultimate measure of a man is not where he stands in moments of comfort and con venience but where he stands in times of challenge and controversy." And as the words and the statues intermingle with nature's lights and sounds and the people in their mist, a larger narrative of our nation begins to take shape. And despite our differences, there is a feeling of oneness. These solemn, contemplative spaces were coupled with students exploring a broad sampling of muse ums: the Holocaust, the Smithsonians, the African American, the Newseum, the Spy Museum, and the Udvar-Hazy Space Museum, and with a healthy dose of fun: a Nationals ball game, bocce ball and bowl ing in Georgtown, a lively game of ultimate Frisbee, shopping, and a whole lot of eating. By the time the week was over, we had a final day of outdoor adven ture (cave exploration, a hike in the Shenandoah National Park (the rafting trip was canceled due to weather) and then packed back up our bus to drive the thirteen hours back down the Shenandoah Valley through the darkness of night. And when we arrived at 5am on the Saturday morning the Tide played Tex as A&M, no one even complained about sleep-depri vation. The trip had been quite a memorable one.
Thirty-some eighth grade students piled on a bus bound for Washington, D.C. just as the sun began to surface one early September morning 2018. Thirteen hours seemed like a daunting amount of time to be trapped on a road trip, and 800 miles is certainly quite difficult to size up in one's head. And yet with a bit of trepidation and a great deal of excitement, we began the journey. This trip was full of 'firsts' for many of our students: first time going to our Nation's capital, first time traveling this distance away from home, first time staying in a hotel room without parents, first time going to a professional baseball game, first time seeing a piece of the Berlin Wall, first time riding a bike, first time contemplating America's history with slavery or the importance of the dresses worn by our First Ladies, first time…The list goes on. Day one began at the Arlington National Cemetery. To fresh eyes, the rows and rows of white headstones, crosses, and wreaths for as far as one can see takes one's breath away. Beginning our trip honoring the fallen, those who have defended our nation, is both startling and humbling. Each headstone: a story of someone's loved one giving his or her life for a cause. And then the stories of those who are left unknown: The ceremonial changing of the guard at the Tomb of the Unknown Soldier is a hushed, solemn encounter honoring those who did not receive the headstone.
TA IN REVIEW
Middle School SGA TA students lay a wreath at the Tomb of The Unknown Soldier. Hillard Warr, Brandon Johnson, Jamison Duncan, and Walker McKee prepare for the ceremony at Arlington National Ceme tary.
Middle School SGA exists to provide leadership roles and service opportunities for our students. The MS SGA is involved in planning many of the middle school activities throughout the year at TA, including back to school retreat day, homecoming festivities, fall and spring dances, and field day. MS SGA service activities include sponsoring families in need from Rise Center during the holidays, to running a canned food drive in November in support of Beat Auburn, Beat Hunger. Another fun MS SGA event is the annual Candy Gram Sale for Valentine's Day. MS SGA members also help with character education themes throughout the year, like having middle school students sign anti-bullying pledges and supporting other MS initiatives.
Ellen Norris, Jamison Duncan, Hillard Warr, Brilyn Hollyhand, and Michael Constantine with the candy that is sold for Candy Grams.
152018-2019
In the evening, students tried to beat Mrs. McNeal and Mrs. Peterson at bocce ball in Georgetown.
Students visited many monuments on a bicycle tour. Here they pose in front of the Washington Monument. Dinner at famed Ben's Chili Bowl, where celeb rities such as Barack Obama, George Bush and Kevin Hart have eaten.
Grade 5 - Camp Chandler Grade 6 - Camp McDowell Grade 7 - Dauphin Island Sea Lab Grade 8 - Washington, D.C. School Week 2019
Middle
Trip
There are some very special things happening in the TA Lower School that create an environment of cre ativity, exploration, collaboration, growing knowledge, and friend ships. Our curriculum is designed to challenge our students and help them reach their individual poten tial. Each class not only learns how to problem solve by using Singa pore Math, but encourages reading for fun and for facts. Our curric ulum delves into science and social studies topics that are relevant today and engag es the students with many hands-on activities. Our students not only grow in the basic subjects, but their enrichment classes are amaz ing! All of our enrichment classes begin with the three and four year old preschool ers. Everyone takes a for eign language, starting with the the preschoolers taking Spanish. They learn the lan guage and culture of Spanish speaking countries through songs and interactive lessons. In grades one through four, they have tradi tionally taken French and Spanish, but in the 2019-2020 school year, students will have one quarter of Spanish, French, German, and Mandarin. They will be taught through thematic studies of these languages, and the cultures they represent. Our Fine Arts program includes music class which develops cre ativity in song, rhythm, instru ments and drama. The preschool puts on two amazing shows; one at Thanksgiving and one at Christ mas. All of the parents, grandpar ents and friends enjoy watching these little ones perform on stage! Each of the grade levels perform a class play every year. The students memorize lines and sing in front of the other lower school classes and their parents. They learn at an early age to overcome the fear of speak ing in front of others. In the 20192020 school year, for the first time, the Lower School students will have the opportunity to audition and be a part of the Fall school play that is performed at the Bama The atre. It is always a joy to see them as they come alive on stage and show off their talents!
Lower School Highights and Preschool
16 2018-2019 TA IN REVIEW
In their art class, the students learn about a famous artist each month. By using a variety of mediums, they create their own art in the same fashion as that famous artist. It is truly amazing to see what great artists we have! You can see this art on the Tuscaloosa Academy Insta gram page, Facebook page, or dis played down the hall. Also, as part of our Fine Arts pro gram, our third and fourth graders have the opportu nity to learn how to play the violin. They perform in two concerts with the middle and upper school violin students. All together they make a great strings ensemble. The Lower School technology and STEM class is teaching our students how to design, problem solve, work together and use modern technology. These 21st Century skills are built upon throughout their years at Tuscaloosa Academy as we prepare them for the future. We are a 1:1 iPad Division, with iPads in the kindergarten through the fourth grade. Our teachers use apps to enhance and expand their curriculum. They have SMART boards in their classrooms for in teractive lessons, and each class goes to the computer lab to learn keyboarding, coding, robotics and work on many STEM projects. Our students are definitely preparing for the future!
172018-2019
Many of our students participate in our after school activities such as arts & crafts club, Musical Be ginnings, tennis skills, gymnastics, Young Singers, Soccer Shots, and karate. This certainly helps a fami ly schedule to have these things inhouse and not have to run around town after school.
The TA Lower School is a great place to have small class sizes, get individual attention, participate in special enrichment classes, and be where every teacher knows every student. We strive to educate our children in the manner described in the mission of Tuscaloosa Acad emy, so they become independent and responsible citizens, and be come life-long learners.
These kids are on the move every day! They have a structured Phys ical Education class every day to develop skills with fun activities and exercise. They learn how to compete using good sportsman ship and how to work as a team. Not only do they get these valuable lessons in P.E. class, but they also have a recess time that is not struc tured. This allows them to use the skills they have learned in PE, but also develop social skills, learn to work out problems on their own and to develop many friendships.
The TA library is another place they visit each week. Here they de velop a love for books and reading. They can check out books to take home and enjoy with their siblings and parents. The librarian helps students find books that they are interested in to ensure that they enjoy reading. This way they be come life-long readers.
The teachers also like taking the students on the road. They not only go on field trips around town to the Bama Theatre, CHOM or a farm to pick pumpkins, but they head out of town to the Tennessee Aquarium, DeSoto Caverns, Camp McDowell, and as far away as Dis ney World's Youth Education Pro gram in Orlando Florida. These field trips bring to life the concepts they have been studying in class.
The Tuscaloosa Academy theatre department, also known as the TA Players, has a rich history and an even brighter future. From its early beginnings, this program has provided unique, hands-on experiences in the performing arts for students in grades Pre-k through 12th grade. In the lower school, each grade level gets its own theatre production - complete with lights, music, and costumes each year. In middle school, students explore more in-depth techniques for acting, dancing, and making music. Also in the middle school, students are eligible to audition for the school-wide play, a full-scale production performed at the historic Bama Theatre each fall. In upper school years, students fine-tune the skills learned and are not only eligible for leading roles in the major fall production but also have their own spring production. In addition to the two mainstage performances, the upper school students participate in student-driven productions like TAd Mad. Upper school students are also eligible to participate in regional, state, and even nation-wide theatre competitions, earning awards and scholarships.
STATE AWARDS
AISA State Drama Competition
The 2019-2020 season will be one for the record books, as the fall play will be the beloved classic, The Wizard of Oz. Not only will 5-12 graders be eligible to audition for this amazing show, but we will also have a special lower school ensemble featured in the production!
Clark Moman - Best Actor in the State Alabama All-State Orchestra
18 2018-2019
Last year, the TA Players' season included The Somewhat True Tale of Robin Hood, Appropriate Audience Behavior, Superheroes, and Nerd Herd. Additionally, a group of 14 students competed at regional and state competitions, winning multiple awards and accolades. All TA Players who participated in the Walter Trumbauer District and State Theatre Festivals earned medals, with several students earning multiple medals. The TA Players were also a dominant force at the AISA Regional and State Drama competitions.
One thing that sets Tuscaloosa Academy apart from other schools is that each lower school grade has their own play that they perform each year. This gives the lower school students an opportunity to learn about theatre performance, set design, costumes and musical compostition.
Sofia Santander Lopez Theatre
TA PERFORMINGLIFE ARTS
Anna Grace Haley - Best Actress in the State Walter Trumbauer Secondary Theatre Festival
Isabelle Poston, Anna Claire Johnson, Anna Lohse, Arey Howell and Isabel Baird sing Christmas carols during Dickens Downtown in Northport, Ala.
TA is unique, in that, we offer strings class as part of our curriculum to those that choose to take it. Once students enter 3rd grade they have the option of participating in violin class twice per week. Upon entering middle school the students that continue will be able to choose strings as one of their electives and will take the class twice per week. The idea is that the students start in 3rd grade and ideally continue through high school. Currently there are about 20 students total with the majority in the middle school group. Last year one of our students, Sofia Santander Lopez, auditioned for Alabama All-State Orchestra and was chosen to participate in the festival.
The TA Young Singers attend the AISA Elementary Choral Festival where they received Superior and Excellent marks.
Strings
According to the ASTA (American String Teachers Association), participation in a school and/or studio string instrument program enhances a child's quality of life. It provides creative, emotional, and social opportunities and unifies com munities. Those communities benefit from area schools that offer a full comple ment of fine arts courses, including stringed instrument study. Businesses often appraise the cultural climate of a region when making decisions about where to locate. -www.astastrings.org Young Singers is a vocal ensemble for students in the second through sixth grades that serves to foster musical talent and interest while also training students in choral music.
192018-2019 Choral Music
The TA Young Singers have performed at TA PeeWee and JV football games, Veteran's Day, Dicken's Downtown, and at the AISA Elementary Choral Festival. Last year, Young Singers participated in the AISA Elemen tary Choral Festival and received Superior and Excellent marks. Each year, in conjunction with the Strings Ensemble, the Young Singers host a Holiday Concert in the assembly hall showcasing what they have learned and practiced throughout the semester. After a short hiatus, the TA Sing ers vocal ensemble is recruiting this year. This ensemble builds upon the work of the TA Young Singers and strives to develop our choral music program for students in grades 7-12. The TA Singers en semble will participate in a variety of vocal performances to include musical theatre, special programs, and the AISA Honor Choir.
Brooke Bassett - 1st & 3rd Place, Photography
AISA District 7 Art Show Grades 5-7: Ellen Norris - 3rd Place, Painting Avery Crowe - 3rd Place, Water-based Painting Ellen Norris - 1st Place, Non-color Drawing
Dakota McAbee - 2nd Place, Painting
Emma Fulgham - 3rd Place, Printmaking
Lucy Corder - 2nd Place, Photography
Brooke
Campbell Hamner - 1st Place, Mixed Media Grades 10-12: Dakota McAbee - 1st Place, Painting Brooke Bassett - 1st Place, Water-based Painting
Joy Becher - 2nd Place, 3-D Arts
The Middle School Art Sale this spring was a great success. We sold over $1,500 worth of artwork. Mr Styres, the Middle School and Upper School art teacher thanks the students who created the artwork, parents who helped supervise the show and who also bought artwork. The profits from this sale go toward the art fund, which purchases supplies for the art department.
Dakota McAbee - 2nd Place, Color Drawing
SCHOLASTIC ARTS & WRITING AWARDS Grades 7-9 Birdie
Upper
Dakota McAbee - 2nd Place, Color Drawing
At the Visual Arts Achievement Awards Ceremony in Mont gomery, Dakota McAbee was acknowledged as a Blue Rib bon Finalist. At the Alabama State Capital Auditorium, she received a certificate and her artwork was displayed in an pre sentation with all the other student's artworks. Additionally her artwork was exhibited at the Georgine Clarke Alabama Artists Gallery all the month of April. This is the first time in eight years that TA has had a student's artwork to be in this ceremony and in the exhibition. The name of this piece is Past Reflections. Sun - Gold
Avalon Pernell - 2nd Place, Printmaking
20 2018-2019 TA VISUALLIFE ARTS AISA AWARDS
Ava Brooke Smith - 3rd Place, Color Drawing
Silver Key Award Avalon
AISA State Art Show
Middle School Art Sale and Middle School Art
and Silver Key Award Grades 10-12
Anna Katelyn KuhnPernell - Honorable Mention Basset - Honorable Mention Joy Becher - Honorable Mention Libbi Cate Stell showing off her color draw ing of a Volkswagon bus.
Brooke Bassett - 1st Place, Non-color Drawing
Ellen Norris - 1st Place, Painting Grades 7-9: Chloe Johnson - 1st Place, Water-based Painting Max Kuligowski - 2nd Place, Water-based Painting Birdie Sun - 2nd Place, Printmaking
Campbell Hamner - 3rd Place, Mixed Media
212018-2019 Brooke Bassett, Junior Charcoal One More Ride Mims McKee, Senior Color Pencil, Watercolor, Paint, Clay Off With Their Heads Brooke Bassett, Junior Photography My Cat Eyes Lower School Art
The Starry Night, The Son of Man, and The Scream: These are titles most people recognize but don't know the why behind the art. This year in Lower School and Preschool Art, we are taking a deeper look into art history and the iconic art works that are recognized worldwide. They are well-known but how well do we know them? This year we will also be looking at the elements of art and how they are applied to iconic art works. We will be doing still-lifes, pin-hole photography, canvas painting, and much more!
The Preschool and Lower School art classes will also be participating in the AISA Art Show in April. That will be an exciting time!
Honors high school women who are active and interested in computing and technology.
Team 1: Madison Colburn, Karis Lang kawel, Isabelle Poston Team 2: Ahmed Maseher, Fitz McInerney, Hinton Howell, Graham Sims and Casey Wates
Tuscaloosa Academy was awarded the 2018 AP Computer Science Female Diversity Award. This award recognized TA as a leader in engaging female students in the field of computer science. Only 4% of all schools offering AP classes earned this distinction.
TA Technology Showcase
22 2018-2019 TA TECHNOLOGYLIFE AISA AWARDS
CyberKnights
••
This year's showcase was held on February 26 and it opened with a talk by Dr. Travis Atkinson, Associate Professor of Computer Science at the University of Alabama. He spoke about the opportunities available to students who study computer science, and es pecially the area of cyber security. Guests were then free to visit tables where students showed projects and explained concepts they had learned during the year. Student projects included virtual reality (VR) game design, 3D printing, robotics, digital design, and computer programming.
The multi-tiered structure includes recogni tion at the national and local levels.
Two teams of four students competed in the Crim son Defense Cyber Security Competition held at the University of Alabama. This was a jeopardy-style contest that challenged students to solve various cy ber security problems. Both teams received a variety of prizes from the UA Computer Science department and Lockheed Martin. Lily Abernathy, Lucy Bonhaus, Lane Marshall, Kaden McGee, Avalon Pernell, Coleman Thetford, Haven Thompson, Jack Woods.
AISA State Technology Fair
College Board Distinction Award
Hildegarde Abney 3rd Place, Sales Pitch Sahar Aryanpure 2nd Place, Video Editing Brooke Bassett 2nd Place, Photography Kelsey Curry 1st Place, Sports Reporting Hannah English 2nd Place, News Writing Libba Fernandez 2nd Place, Photography Anna Grace Haley 2nd Place, TV Anchoring Lillie Nichols 3rd Place, Graphic Design Avalon Pernell 1st Place, TV Anchoring Christina Sealy 1st Place, News Writing Braden Ware 2nd Place, Sports Reporting
Brilyn Hollyhand - 1st Place, Web Design
JB McAllister - 1st Place, Web Design Casey Wates - 1st Place, Multimedia Kaden McGee - 2nd Place, Multimedia Isaiah Poston - 2nd Place, Web Design Amy Tran - 3rd Place, Applications Team Award for Level 2 - 2nd Place: Amy Tran, JB McAllister, Haven Thompson, Megan Bonhaus, Lucy Bonhaus, Coleman Thetford, Lily Abernathy, Lane Marshall Team Award for Level 11st Place: Charlotte Fischer, Arey Howell, Anna Claire Johnson, Graham Sims and Casey Wates Integrated Marketing Communications Competitive Conference (IMC3) Tuscaloosa Academy students competed against nine other schools from Alabama and Mississippi, against 136 students.
Robotics Team Tuscaloosa Academy Lower School's inaugural Wonder League Robotics teams competed in a series of story-based missions; the teams use prob lem-solving, creativity and coding. Submissions are all done online and teams must meet certain criteria to advance. Both of TA's teams advanced to the invitational round!
Anna Grace Haley, Rising Star Lillie Nichols, Rising Star Anna Katelyn Kuhn, State Winner Avalon Pernell, State Winner
National Center for Women in Information Technology
NATIONAL LATIN EXAM CERTIFICATE OF MERIT Magna Cum Laude William Beeker, Lauren Bielstein, Amy Tran Cum Laude Brooke Bassett Mencion honoraria (50th-74th percentile) Lily Abernathy, Sahar Aryanpure, Eve Barnette, Kenleigh Benoit, Lucy Bonhaus, Jalyn Copeland, Lucy Corder, Kelsey Curry, Noah Fuller, Blake Hen derson, Nick Johannssen, Luke Kilgore, Meredith Link, Lauren Richmond, Claire Roberts, Ellen Sadler, Natalie Sanders, Silvan Staiger, Trey Smith, Mary Wade, Alex Warner, Alex Witte, Melvin Zuckriegl Premio de bronze (Bronze) (75th - 84th percentile) Hildegarde Abney, Dawson Bielstein, Ashlynd Holman, Christopher Major, Megan Bonhaus, Marion Norris, Isaiah Poston, Chandler Turnipseed Premio de plata (Silver) (85th - 94th percentile) Carson Claytor, Anna Mills Fleenor, Lane Marshall, Jordan McAbee, Sara Chase McMullen, Autumn Pernell, Mary Alice Roe, Morgan Smith Premio de oro (Gold) (95th percentile or higher) Maria Sealy - 95th Abby Fleenor - 96th Christina Sealy - 99th Certificado de Excelencia
232018-2019 Alabama World Languages Association 2019 Alabama Teacher of the Year and Alabama's nominee for the Southern Conference on Language Teaching. This award is to honor those who exemplfy excellence in world language education, evidence of promotion of world language teaching and learning and professional involvement in the AWLA.
•• TA FOREIGNLIFE LANGUAGE
Florencia Sofia Santander Lopez Mention (50th-74thd'honneurpercentile) Sophia Bourgeois, Chelsea Lampert, Hill Warr, Selina Weitzel, Elizabeth Wuensche
Abby Fleenor
Ms. Hannah Sullivan
NATIONAL SPANISH EXAM CERTIFICATE OF MERIT Trips Abroad Tuscaloosa Academy world language teachers offer a trip abroad every other year. Recent trips include France and Costa Rica. Spanish Convention A group of Spanish students attended convention this year.
Members of the Sociedad Honoraria His pànica are eligilbe for this award based on the student's Spanish average and score on the National Spanish Exam. Christina Sealy Premio de Honor Presented to a graduating member of the Sociedad Honoria Hispànica who has taken Spanish througout high school and has demonstrated exceptional skill.
NATIONAL FRENCH EXAM CERTIFICATE OF MERIT Silver Award
AISA Chairman's Award
theirthetheteacher.PhysicalCoach,HeadourhisRobertthewasTuscaloosayears,AcademyfortunatetohaveleadershipofJohnsonandwife,Elizabeth,asAthleticDirector,FootballandourEducationThisSpring,Johnsonsmademovebacktohometownof
24 2018-2019 TA ATHLETICS
Todd comes to us with six years of experience as an educator, coach, and athletic director. He graduated from Auburn University in Montgomery with a BS in Education with a concentration in Sports Management. He previously worked at Kingwood Christian School in Alabaster, AL and St. James School in Montgomery, Alabama. Todd and his wife, Lauren, have three daughters: Clayton (8), Lane (6) and Landry (5), who are all attending Tuscaloosa Academy this year. Lauren is a pharmacist at DCH Tuscaloosa. Todd and his family enjoy trips to Orange Beach, watching the girls play various sports, and watching the Auburn Tigers. We are happy to have Todd in this role and look forward to the incredible things he has planned for our athletic program.
For 12
Under New Leadership
Tuscaloosa Academy is once again recognized with the Class AAA recipient of the AISA Chairman's Award for 2018-2019. This is the third time in the last 5 years that Tuscaloosa Academy has been honored with this award.
The Chairman's Award is given to schools who have achievements in all areas of the school's athletic programs; state champions in all sports, All-Star selection, scholarship, participation in different sports, finishing in the top four in State Playoffs, sportsmanship, student-athlete awards, and no eligibilty issues. We are proud of each studentathlete who contributed to their team last year and made this award possible. Without the dedication of these student-athletes to maintain the balance between academics and athletics, we would not receive awards like these.
Auburn, Alabama as Robert took on the role of Head Football Coach at Lee-Scott Academy. With that move, we began the search for a new Athletic Director. Due to changes in other schools in our region, we were able to secure Todd Bradford, former AD at Kingwood Christian School.
252018-2019
There's a new Sherrif in Town
Along with searching for a new Athletic Director, came the search for anew Head Football Coach. Fortunately, we didn't have to look very far.
John Anthony Copeland is a former American college and professional football player who was a defensive end in the Na tional Football League (NFL) for eight seasons. He played college football for the University of Alabama, was recognized as an All-American and was a member of a national championship team in 1992. He was drafted by the Cincinnati Bengals in the first round, fifth overall pick, of the 1993 NFL Draft, and he played his entire professional career for the JohnBengals.has been an assistant football coach at TA for 12 years, func tioning in a variety of roles within the school, such as PE Coach and Powerlifting Coach. He said, of former head coach Robert Johnson, that "I would not be in the position I am now had it not been for those twelve years to learn. I like to think sometimes that if I had not done that favor for a friend, would I even be coaching now?"
John's vision for the football program includes establishing community partnerships between the players and the community. He believes that by having these relationships, it will strengthen the student-athlete's awareness of the needs of others and give them an opportunity to engage in pro grams that reach the underserved and disenfrachised of society. His expectations for players include: being a good citizen, putting forth your best effort, and getting an education.
Under Copeland's leadership, we hope that our football program will reach new heights and create highly successful men, on and off the field, when they leave TA.
STATE CHAMPIONS!
The 2018-2019 athletics season was a competitive one, for sure. All of our sports teams achieved accolades throughout the season. In particular, our Varsity Girls won the AISA 3A State Championship game. The National Athletic Association of Private Schools (NAAPS) also named the Tuscaloosa Academy Girls Basketball Team as National Champions as well as Coach John David Smelser as 3A Coach of the Year! Kelsey Curry was named the NAAPS 3A Player of the Year, AISA Miss Basketball and the Alabama Sports Writer's Miss Basketball, and Chloe Johnson was named the NAAPS 3A Underclassman of the Year.
The Tuscaloosa Academy Girls Soccer team also had an outstanding year with a perfect record of 14-0. Under the leadership of Coach Kory Berry and assistants Jaime Leonard and Yunus Eksin, these dedicated players fought hard all season to defeat Glenwood Academy 2-1 in the final game. Sahar Aryanpure, Morgan Smith and Hannah English made all-tournament team and Autumn Pernell was voted state tournament MVP. Starting in 2019, we will have an e-sports team, an up and coming sport which allows students to choose from a variety of team-based video games involving communication, strategy and teamwork. Our athletic program is stronger now than it has ever been before. There is opportunity for all students to participate on one level or another and we offer a variety of avenues for students to be involved.
26 2018-2019 TA ATHLETICS
Our Varsity Football team individual players achieved personal successes, with four seniors, Tyler McNeal, Scotty Fulgham, Seth Fuller and Montrae Madden, being selected for the NAAPS All-American Game. Additionally, we had three seniors to sign with a college athletic program: Scotty Fulgham signed with Georgia Tech Football as a walk-on, Lia Enos signed with Saint Louis University's Women's Basketball Program, and Hayden Johnson signed with Birmingham-Southern College Football as a tight-end.
272018-2019 Baseball AISA Final 4 Basketball
Seth Fuller - 1st in 225 lb. weight class
Football Captains JP Sanders, Seth Fuller, Scotty Fulgham and Cam Chambers.
Football Varsity - State Playoffs AISA Elite 8 Golf 5th Overall in State Powerlifting
Luke Gatewood - 2nd in the 198 lb. weight class Soccer Varsity Girls - State Champions
Varsity Boys - AISA Final 4 Softball StateTopPlayoffs6 Tennis State Champions Girls Individuals Boys Tennis - State Runners-Up Girls Tennis - State Runners-Up Track State Champions in the Girls 4x200m State Champions in the Girls 1600m State Champions in the Discus Girls - 3rd Overall in State Boys - 8th Overall in State Volleyball AISA Elite 8
Kelsey Curry - AISA Miss Basketball Varisty Boys - State Runners-Up Cross Country 4th Overall in State Chandler Turnipseed - 2nd Place in the Girl's State Tournament
Luke Gatewood, Coach John Copeland, and Seth Fuller at the state powerlifting competition. Senior Girls Basketball players recieving a City of Tuscalo osa Proclamation for their state championship win.
Assistant Coach Angel Hernandez, Carson Claytor, Walter McKee, Coleman Thetford, Luke Kilgore, Anderson Mercurio, Jonni Kneer, Mitch Piper, Daniel Arnold, Madison Moore, Taylor Wright, Mary Alice Roe, Mary Wade, Megan Bonhaus, Lillie Nichols, Coach Clete Browder.
Kelsey Curry, Avalon Pernell, Kenliegh Benoit, Laura Brooks, Hannah English, and Chandler Turnipseed.
Track team members Natalie Sanders, Maggi Diaz, Carson Woods and Chandler Turnipseed. Softball team at the AISA Elite 8 game.
AISA SPORTS AWARDS
Varsity Girls - State Champions
While the German students join the American TA students learning in English in most classes, the German Program at Tuscaloosa Academy provides special classes in German as the native language, as well as offering French and extra English support. The curriculum meets college-preparatory require ments for the United States and follows the curric ular standards set by the government of the state of Baden-Württemberg in Germany. Our primary goal is to optimize the transition back to Germany and support our students' re-integration into their home country (and the German school system). In addi tion, we aim to provide in-depth language learning opportunities and advanced support for German stu dents to engage and learn locally. Simultaneously, the German learners are building friendships and gaining valuable first-hand international life experience. Soon after Mercedes-Benz U.S. International had made the announcement in 1993 to build a plant in Tuscaloosa, Alabama , the company also started look ing for a suitable site to have German students visit a school for their German education. The German supplementary school (GSS) opened on the UA cam pus 1995, as a cooperation between Mercedes-Benz and the University of Alabama. At its peak, 135 German students attended their language, literature, and history classes grades K -12 once a week from 1-4 PM while they spent their mornings spread at different local public schools within the Tuscaloosa area. In 2010, Mercedes wanted to further improve and enhance the German program, and in 2011, the German program became a place within the regular school day at Tuscaloosa Academy. TA provides high quality support in Academics, ELL, foreign languag es as well as consultation for future academic ca reers within the United States and back to the home country. Another very important task of the program is helping students and parents to understand and in tegrate into the American school system, and equally important to help with reintegration back into the German school system after their stay in Alabama which usually lasts between 2-5 years.
TA FAMILY
Cultural events like the lantern festival and the backto-school sugar cones (Schultüten) help the students feel at home, and at the same time proud to share a bit of their language and culture with their American classmates and friends. Today the program is fully incorporated into the leadership structure and life of Tuscaloosa Academy. We have almost 70 German international students enrolled in the 2019-2020 school year, ranging from age 3 to age 18. The German staff works seamlessly with the TA American teachers, the extra English support tutors, and the school scheduling counselor, and in concert with the German educational system to personalize the experience of each student in this program, support the entire family, and build the school experience with the end in mind.
Awarded to students who have excelled in academic achievement and interest in the study of native German. Mathilda Alm, Mira Fischer, Helena Reinhard, Nick Johannssen, Selina Weitzel, Oliver Kneer, FynnWitte
2018 NATIVE GERMAN PROGRAM AWARD
German School
Above: Elementary students enjoying Carnival, a traditional German festival.
At Right: Lionard Krentzel and Jakob Schanz pose at a farewell party.
Below: German 1 students created the Schultüten for first grade on their first day of school. This is a traditional Ger man event that helps our young German students feel at home.
292018-2019 Dean of InternationalGermanProgram Brooke Peterson English LearnerLanguageSupportProgramLeader Evelyn Neunzig Elementary German Education Specialist Karen Kneer Secondary German Education Specialist Alina Hutson Secondary French Education Specialist for German Learners Delaina Brock where are our german families from? Our German families primarily come from one of five provinces/states in Germany: Baden-Württemberg, Bavaria, Bremen, Lower Saxony, and MostNordrhein-Westfalen.familieshailfrom Stuggart where Mercedez-Benz headquarters are located. Other cities are Freiburg, Landshut, Niedersachsen, Kassel and Bielefeld. GermanProgramInternationalFaculty
Below: Fourth graders learned about German Christmas traditions, including the gingerbread house. Below Right: Mrs. Peterson and middle school students eating and playing games during Carnival.
30 2018-2019 TA FAMILY
312018-2019
32 2018-2019 TA ALUMNI
Clete Browder 1997 Married to Molly Browder in 2015. Twin boys born September 4, 2018 – Whit and Elis. Clete is the Director of Tennis at NorthRiver Yacht Club and the tennis coach for Tuscaloosa Academy.
Laurie Beth Johnson Kesterson 2004 married Andrew Kesterson of Houston, TX in 2012 and together they own and operate Belle Meadow Farm right here in Tuscaloosa, Ala. Laurie Beth can be found on Saturdays at the Tuscaloosa River Market and Andrew at Pepper Place Market in Birmingham. The farm website is ttowngrows.com
Cheryl Behringer Williams
Paul Crook 1987 Recently moved to Aiken, SC to take over as the Executive Director of the Etherredge Center for the Fine and Performing Arts at USC Aiken. His son, George, graduated Magna Cum Laude from Mississippi State University in 2019, and will be attending graduate school at Wichita State University, studying athletic marketing and working as a graduate assistant in the athletic department.
Wendy Newell Robinson 1988 moved back to Tuscaloosa in June 2018 after teaching in Shreveport, LA for 20 years. Her husband passed away in August 2010 and she currently teaches math at Eastwood Middle School in Tuscaloosa, Ala.
Rebekah Crawford 2000 welcomed a baby girl, Margot Bay, on May 17, 2017.
Stevi and her husband Brandon have lived in Decatur, Ala. since 2007 and have had two children and unofficially adopted a wonderful 18 year old young lady. Addie Bell (18), Kennedy (8), and JR (6) are the light of our lives and keep us on our toes. Recently, she has taken the executive director position with the Decatur City Schools Foundation, an organization that provides students with opportunities for leadership, fostering growth and self-confidence in all areas of learning.
1987 Recently hired as In-House Counsel, Employment and Regulatory Affairs at SunTrust Bank where she supports HR Operations, especially the Immigration program in Nashville, TN.
Elizabeth Wilson Cameron 1977 She continues to be a special education teacher at Sprayberry/Lloyd Wood Education Center and enjoying every minute being in this rewarding environment. Her daughter, Elizabeth Cameron, is engaged to Taylor Holcomb of Birmingham, Ala. The wedding is on February 8, 2020. Mimi McFarland Cawood 2001 Shepard Louis Cawood was born on Jan uary 20, 2019. Proud parents are Cawood.andMimiJoseph
Rob Northrup 1982 lives in Hudson, OH and teaches social studies and world history at Solon High School. His kids are almost all grown -- Andrew attends Kettering University in Flint, MI studying engineering; Elizabeth graduated highschool in 2019 and attends Mercyhurst University in Erie, PA; and the youngest, Emma, will start highschool this Fall and loves to play lacrosse.
Guillermo Jose "Billy" Godoy
Travis Hughes, Jr. 1977 has been married to Elizabeth for 33 years. He is currently a senior VP at Merrill Lynch in Montgomery, Ala. starting his 35th year in June 2019. They have three children, Trevor (23) will graduate Aviation Management at Auburn University in Dec. 2019; Travis III (29) is an Auburn graduate in Civil Engineering and employed by Goodwin, Mills & Caywood in Montgomery; Ashley (39) is married to David Owen and they live in Birmingham, Ala. and will have completed the adoption process by the time of this printing. Leilani Elizabeth "Ella" was born August 2018 in American Samoa making him a grandfather for the first time.
Stevi Myers Price 2002
Michael Crawford 2004 he and his wife, Caro line, welcomed Abigail Grace on December 8, 2017, and baby brother James Michael, Jr. on March 22, 2019.
Emily Robarbs Minner 2001 and husband, Jay, welcomed James Allen Minner on December 4, 2018. He joins big sister Grace (3). They live in Lexington, Kentucky and would love to connect with anyone who is visiting horse or bourbon country.
1996 Billy and his wife Brittney Godoy welcomed their third child Guillermo Morales "Rawls" Godoy on October 10, 2018. The Godoy's who reside in the District of Columbia also have two daughters, Sally (4) and Marley (2). After seven years as a lobbyist for Volkswagen Group of America, Billy accepted the role of Director of Federal Affairs for General Motors in their D.C. office beginning in September of 2018.
Chad Lavender 2003 awarded University of Alabama's Oustanding Achievement Award. He has a new son, Charlie (13 months), and has recently started as the Vice Chairman of Healthcare and Alternative Real Estate Assets for Newmark Knight Frank in Dallas, TX.
Mary Ruth Pruitt 2010 will be moving back to Tuscaloosa this summer to start as one of Tuscaloosa Academy's new English teachers. She is tremendously excited to be returning to TA as a faculty member. She will be moving from Memphis to Tuscaloosa with her greyhound, John, and, according to some, 'too many' boxes of books. The last two years she has been teaching at the Memphis College of Art and working as an illustrator. She will continue to work as an illustrator after the move back to Tuscaloosa, but will also have the opportunity to really focus on her passion for storytelling and stories. She cannot wait to be able to share her love of literature with a new generation of TA students!
Riley Crutchfield O'Rear 2005 Riley and her husband, George, welcomed George "Porter" O'Rear born on July 27, 2018. They have two other sons, Cooper (11) and Charlie (11 months).
Nathan Lucy 2004 he and his wife, Kelley, are proud to announce that baby girl, Evelyn Faye Lucy, was born on April 11, 2019 in Portland, Oregon.
332018-2019 Tyler Stephen Reed 2007 Currently, he is the principal of a 5-6 middle school in Arkansas with 525 students. He recently graduated from Arkansas Tech University with an Educational Specialist in Educational Leadership. He will begin the doctoral (Ed.D) program in Ed. Leadership in the summer of 2019.
Vaughn Gambrell 2006 and his wife Katherine Strickland Therapist.KatherineMercedes-BenzVaughnin29,LouisewelcomedGambrellGraceGambrellMarch2019.TheyliveHoover,ALwhereworksforandisaPhysical
Alston Poellnitz 2010 graduated Harrison School of Pharmacy at Auburn University in May 2018. He will have completed his pharamcy residency at Princeton Baptist Medical Center in June of 2019. Alston has accepted a position as clinical pharmacist at DCH Regional Medical Center that will begin in July 2019.
Hillary Strickland 2009 lives in New York City and is in her second year working as a Machine Learning Program Manager at Google AI. Last year, she was acknowledged for her work on Google's camera intelligence on the Google AI Blog. Will Prince 2009 welcomed a baby girl, Callie, on August 17, 2018. Catherine Emens Black 2006 her debut novel, Mind of Mine, came out this past summer (2019). It is a young adult sci-fi novel about a young scientist forced to share her thoughts with those around her. Catherine currently lives in Somerville, Ala. and teaches English and Spanish at A.P. Brewer High School.
James "Jay" Michael Davis 2007 on September 13, 2018, wife Karie delivered their first child, Wyatt Reynold Davis. In December 2019, Jay will complete a Master's of Public Health from George listReportU.S.NewsrecognizedGWUHealthInstituteUniversity'sWashingtonMilkenofPublic(GWU).wasrecentlybyandWorldas#12ontheofbestpublichealth schools/programs.
Turner Woods Cargile 2008 graduated from the University of Alabama with a fine arts degree and was married to Cody Cargile in May of 2017. She currently works with Dixie Pulp & Paper in Tuscaloosa, Ala.
Catherine Boone Hadaway 2010 Married Harrison Hadaway on April 27, 2019 at her parent's home in Tuscaloosa. Caro line Boone Rockefeller (2006) was Matron of Honor, Hillary Strickland (2009) served as bridesmaid, and Clifton Lewis (2006) was videographer. Adam Burton 2010 has been running a fitness center, Burton Training, in Hoover, Ala. since 2015. They focus on combining herbal supplements with short intense workouts and have seen incredible results.
Matthew Crawford 2005 he and his wife, Hannah, welcomed Easton Davis on April 13, 2017, and Jonah Scott on June 3, 2019.
Samantha Chambers Hamilton 2004 married Major Erik Hamilton on April 27, 2019 in the Cadet Chapel at West Point in New York State. Her maid of honor was TA best friend, Melanie Bales. In January 2019, Samantha and Erik made the move to Weiden, Germany where Erik is posted in the Command Headquarters for the 7th Army. Samantha took her business, Dottie for Running, with her to Germany. She launched the company in 2015 while living in L.A., and loves her work skirts.forsellingproducing,designing,andherlinerunning
Will Smith 2005 and his wife, Alison, are expecting a baby girl in August 2019.
Ashton Standeffer 2011 graduated from the University of Alabama School of Law in May 2019 and will be joining the firm of Maynard, Cooper & Gale in Birmingham, Ala. this fall. She is engaged to Charlie Taylor and their wedding is in September 2019.
Sarah Corbett Woods 2016 is in her last year at Belmont, majoring in Entertainment Public Relations. She has also been involved with modeling, producing, and styling for music videos in Nashville, TN. She will be doing her final internship in New York City this fall and graduate in May 2020.
Mason was recently tapped into Jason's Senior Men Honorary and elected the Pres ident of the Omicron Delta Kappa society at UA. During the month of July, Mason will be working for a real estate development compa ny called 68ventures in Mobile, Ala.
Stuart Terry 2011 In January of 2019 Stuart was promoted to Major Account Manager for Alabama Power's Birmingham Division Marketing Department. On April 20, 2019 Stuart married Sarah Ferguson in Birmingham in a small ceremony at Cahaba Brewing Company. Stuart is currently completing an MBA at UAB and enjoying living in Birmingham, Ala.
Mason Lake 2016 going into his senior year, Mason is complet ing a degree in economics with a specializa tion in real estate. He serves as the vice pres ident of judicial affairs for the Interfraternity Council and Capstone Men at UA for the third year. He also works as the student chairman of Alabama Boys State and Girls State; camps for hundreds of outstanding high school students throughout the summer where he manages a 25 person team.
Claire Boston 2012 graduated from Vanderbilt University in 2016 with a major in Economics and minors in French and Corporate Strategy. Since then, she has worked in Atlanta as a Global Wealth Management Analyst at J.P. Morgan Private Bank, working specifically with ultra-high-networth individuals on investment and lending solutions. Now she is excited to be moving to Chapel Hill to pursue an MBA at Kenan-Flagler Business School!
34 2018-2019 TA ALUMNI
Thank you to each alumni who contributed to this year's magazine. We love hearing the great things that our alumni are accomplishing professionally and Youpersonally.canreach us by alumni@tuscaloosaacademy.org.emailing
Price McGiffert 2015 graduated Summa Cum Laude in May 2019 from the University of Alabama with a Bachelor of Science in Civil Engineering. At the Capstone, Price served as the President of the Student Government Association, on Capstone Men and Women and in Jasons Senior Men's Honorary.
Emily Lancaster 2011 returned to Tuscaloosa in 2018 after three years in NYC. Started working at Randall-Reilly as a Performance Marketing Coordinator. Getting married this November to Doug Killough. Lindsey Atkins 2011 lives in Jacksonville, Fla. and graduated from the University of St. Augustine for health sciences with a doctorate of physcial therapy in August 2018. She is getting married in October 2019. She is work ing as an outpatient physical therpaist in Flemming Island, Fla.
On Honors Day, Price was recognized on the Mound three times as the Outstanding Senior, The Kathleen Cramer Award with Athletics Director Greg Byrne and the 2019 Alumni Student Award. He has also
Claire Harrison Smelser 2012 married John David Smelser, on June 30, 2018 and graduated law school on May 5, 2019. She will take the Alabama State Bar in July and will begin work at Ryan Law, LLC in Tuscaloosa as an Associate Attorney in August 2019.
Sydney Rumsey Atchison 2011 married Taylor Atchi son on June 9, 2018 in Highlands, NC. They honeymooned in Santorini, Greece and reside in Mobile, Ala.
Caitlyn Woods 2011 has a Masters in Accounting and her CPA license from the University of Ala bama and is a senior accountant with Jamison, Money, Farmer accounting firm in Tuscaloosa, Ala.
PriceDistinction.AwardUndergraduate2019Conference'sInterfraternitythenationallyrecognizedbeenwithNationalofwillremain at the University of Alabama in the Fall where he will be pursuing a dual JD/MBA.
Harriett Poellnitz 2012 has been living in New York City for the past three years, and semi-recently started a new job as Junior Designer with Studio Sifield. Currently, she is working on several highend residential projects in NYC, Los Angeles, Chicago, and Aspen. She'll be travelling from coast to coast and everywhere in between!
Kailie Melchior 2012 recently graduated from Penn State Law School. She will be starting her one-year judicial clerkship with President Judge Ammerman in Clearfield, PA as she studies to pass the Pennsylvania Bar Exam.
•
As we begin each school year, we launch our Annual Fund Campaign. This campaign effort has evolved over the years and we are now in a place where our Annual Fund contributions are strictly used for overall campus improvements. No longer are the days of using these dollars to keep the lights on or help pay teacher salaries; it is by your generosity along with our ever growing enrollment, that we are able to sustain a budget to put financial resources right back into our school. It is essential, as the Director of Development, to maintain an open line of communication with our faculty and staff as well as our parents on the importance of participating in the Annual Fund Campaign. Each year, it is our goal to have 100% participation with our Board of Trustees, faculty and staff and every enrolled family. No matter what the amount, we just want everyone to be a part of this supportive atmosphere we are creating. If you have not been on campus lately, I encourage you to please come by and take a look. You may not recognize some of the improvements we have made. Some projects as of late that we have been able to complete are: New Upper School Technology Lab New Upper School Science Labs & Classrooms New Athletic Bleachers Front Office Renovation New Preschool classrooms and Lower School commons You will also notice beautiful new landscaping and street signs as you enter campus. All of this plus more are what we have been able to provide due to your Wegenerosity.arelooking forward to another successful campaign for the 20192020 year. If you have any questions regarding the Annual Fund, please do contact me by phone at (205) 758-4462 or by email at tuscaloosaacademy.org.plancaster@
•
•
These are exciting times at Tuscaloosa Academy. Never before have we experienced such growth in enrollment along with improved facilities and an all-around enhanced learning environment. Our energy and commitment are guided by the unwavering support from our Board of Trustees, faculty and staff, our families, and the community.
•
•
TA ANNUAL FUND ANNUAL FUND report
William '03 & Kristen Blakeney & Carolyn Boone & Olivia Bradford & Karen Brooks
Karen Kneer Micky Kovar In honor of my family Ulf & Sylke Krentzel In honor of LeoMaxim & Lionard Krentzel
Price Mark & Tori Glaze In
Alan & Louise Steele
Sally, Brother & Whitt Poole Al & Charlotte Porter In honor of Cooper Warbington George Richmond Scott & Michelle Richmond Michael & Margaret Schwaeble Steve & Lucy Sikes Mark & Gina Simpson Graham Sims '27 Sid & Leslie Smith Luke & Teia Standeffer Junqi Sun '22 Scott & Kristie Taylor Amanda Thompson In honor of Haven & Nate Thompson In memory of R.G. Tanner Bernard Veillon '30 Gerry Wade In honor of Will & Mary Wade Squires ($500 +) Wade & Shaundra Warbington In honor of Cooper Warbington Marylin Whitman Jason & Amy Williams Howard Winfield In
Barry Cheryl Peterson
Andrew Heather Scharfenberg In honor of Drew Scharfenberg '19 Ava Brooke Smith '25 Walt Julie Smith In honor of Trey Jack Smith
36 2018-2019 TA ANNUAL FUND Legacy ($100,000 +) Anonymous Founder's Circle ($25,000 +) Mercedes Benz US, Inc. Platinum ($10,000 +) Libby & Jimmy Hamner In honor of Campbell Hamner Jimmy & Favor Hinton Wayne & Candy Hocutt Hinton '92 & Tara Howell Miers Pass Philanthropy Charles & Debra Sealy Mr. & Mrs. Gene Ray Taylor Excalibur ($5,000 +) Reese & Mary Louise Brooks Tyler & Leigh Davis Jimmy & Suzie Duncan David & Kim Hudson Grant & Laura McAllister Mike & Danielle McInerney Philip & Amy Mullin Hunter & Tracey Plott John & Barbara Plott Michael & Kara Warr Round Table ($2,500 +) Robert & Noel Amason Chris & Peggy Ball Ray & Johanna Cole Lee & Leigh Henderson In honor of Bryan & Beth Oliver Clay & Angela Hudson Leroy McAbee, Sr. In honor of Dakota, Jordan & Leroy McAbee III Chris & Adrienne McGee Emily & Josh Norris Bryan & Beth Oliver Kevin & Adrienne Thompson Kelly & David Verzino In honor of Sarah Verzino Knights ($1,000 +) Brandon & Jennifer Agee In honor of Mary Ellen & Morgan Agee Patrick & Laura Beth Agee Tosh & Missy Atkins In honor of Bennett & Matthew Atkins Tim & Kyle Bassett Jason & Elizabeth Bearden The Bielstein Family Frank & Michele Buffington Spencer '78 & Beth Burchfield Lee & Angela Cobern In honor of Camdyn, Maggie Rose, & Nora Kate Cobern; Brody & Bo Lightsey Rob & Jennifer Colburn Radu & Ana Constantine In honor of Michael Constantine Steven & Mary Coppock Jim & Janet Corder Daniel & Jane Enos Jeffrey & Laura Fuller Wesley & Ansley Gilpin Jason & Kelly Greene Cody Hobson Brian & Leigh Hollyhand Larry '88 & Kristen Howell '86 Brad & Krista Johnson Shannon Kim '19 Robert & Lynda Kuhn Jim & Suzie Link John & Rhonda Marshall Quinton & Amy Matthews Price & Elizabeth McGiffert In memory of Tandy Barrett Nicholson, Jr. Charles & Jamie Mentel Alan & Jennifer Miller In honor of Patton & Sarah Miller Knights ($1,000 +)
Richard & Stephanie Murphree
Ann Arnold
Stan
The
James
In honor of Patton Steele
In
Plott
Richard
In honor of Alex & Chloe Johnson In memory of Dr. Alex Johnson
Frank & Betty Pate
Jason & Christine Neff
York Family In
Charles & Munter Wyatt In honor of Mims and Walter McKee Squires ($500 +) Anne-Marie Abney In honor of Mr. & Mrs. Robert F. McRae, Jr. Byron & Nikki Abston
Randy & Brenda Ross Heather Sanders In honor of JP and Natalie Sanders
In honor of Luke Gatewood Mr. & Dr. Scott Holmes
Dan & Allyson Sutter Coleman Thetford '22 Jackson & Audrey Wright
Neil & Manjula
&
Mary Madge Crawford
Blue
&
James '87 & Heather
Jim
In honor of Ashton & & Beth In honor of Hannah
Bud & Susan Standeffer
English '19 LeeAnne Ford
Frank & Betty Pate
In honor of Will & Mary Wade
Jim & Mary Roberts
Klaus & Gabriele Schanz
Brazil
Erik & Sarah Johnson Bernd & Birgit Klink
Winfield Bill
Josh & Maria Denney Adam Downs In honor of Harper Jo Downs Clark Ezell '03 Scott & Kathy Fulgham In honor of Scott '19 & Emma '21 Fulmer In honor of Lesley Fulmer honor of Aiden Helms honor of Hillard memory of Edward Hillard, Johnson Kakati Kuligowski Niccole honor of honor of Matthew & Benjamin & Valerie
Drew
Poole In
Xiang
Nina Schroeter Tanner Smith '22 Candace Sutton Tran '22 & Ellen Turnipseed & Ashley Wade Zhang & Gold ($5-$249)
&
Scott &
Jim
Sara-Margaret
Debbie Johnson
Pat Patton
Brian & Julie Claytor
Brock
&
TA Faculty The
English
Louise
Cita DavidSmith&Sharon Smith
York Sword & Shield ($250 +) BillAnonymousAnonymous&Charlye Adams Inge & Elizabeth Beeker
Curtis & Amber Stell
Karri Holley & Richard Kim Mary
In honor of Alex Ford Gambrell In honor of Russ '98 & Vaughn '06 Gambrell and Annette S. Freeman
The honor of Emerson
Chip & Cates & Amy Cochran
Charlie & Preston Adair Chris & Jennifer Barnette In honor of Eve & Reagan Barnette
In honor of Taylor, Conner Ross Rayburn
&
Jerry
In honor of Millie & William Mullin BenjaminAgeeAndrus '25 Archer Family
&
Family In
Bobby Blair
In honor of Patton & Sarah Miller
MarySuzanneArtAnonymousAnonymousAnonymousbyNoelleAbernathyAdams
Sandi Diaz Tamar Elsayad Jeff
Wright
Tom & Beth Bonhaus
Cliff Allison Rayburn
Mark & Paige Lancaster Charles Lao Patsy Lowery Ted & Claire Major George & Michelle McKee Paula Mount & Family Lisa Pawloski Hal & Holly Piper Bill &
MD Wes & Leesa Hollowell Josh & Lindsey
&
Amy
Michael Krueger '20 Willie & TeKeisha Lang Billy McFarland '98 In honor of Mr. Ward M. McFarland Rickey & Pat Miller
Mark
Cochran Paul
Amber
Lee '93 & Misty Garrison Alex Gatewood
& Lawson Kelley Sally
Phillips
Price
Quarles
&
Farley Poellnitz Kenneth Ponder '82 Johnny & Alecia Price
Thomas Wiedenroth Wimberly Witte
Carl & Stephenson Stewart honor of Cooper Warbington '28 Styres AlanSebastianMatthewSwannVanEssenWeitzel&CharlotteWhitman
372018-2019 Blue & Gold ($5-$249) Tammy Atkins Alan CammieBarr Behel Kory Berry Sally Birdsall '92 Tom & Judy Bonhaus Robins Bonner '16 Delaina LyndaJanetKhaliChristinaAngelicaBrockBrownBurroughsBushraChambersCollins In honor of Mae Mae & Cate Ramey Jaclyn Cook Philip Cooper '86 Melissa Copeland John & Jeanne Duffy In honor of John William, Kennedy & Alexander Sparky & Jamey Duffy Debbie Dunkling Carole DamonFaucettFerguson '93 In memory of Mark Wheeler '93 Yvonne Fischer Kristine Fitts Daniel & Elizabeth Fleet Andreas & Sabine Fruehwold Josh & Meagan Fryer Mark '81 & Suzy '82 Gatewood Olivia Gibson Rick & Linda Gibson Ellen KendallGrantHagood '05 The Hanley Family Joel ChrisHeatherlyHardenHardin&PamHarding In honor of Anna Cobern & Kaia Moore Linda PhilipJessieRebeccaHarrisHendersonHocutt&PatsyHowell In memory of Ralph Howell Trey Hudson '17 Lauren Hurd '00 In memory of Tandy Nicholson, Jr. Robert & Michelle Jamison Chris & Angie January In honor of Maggie Warren Kunt & Elke Johannssen In honor of Tom & Nick Johannssen Laurie Johns Robert & Elizabeth Johnson Terri MikeBeckyJonesKarnes&ReaKelley In honor of Aiden & Lawson Kelley Scott & Laurie Kemp Lisa Koontz In honor of Jonathan Koontz Phil & Meg Lancaster In honor of Phillip & Preston Lancaster Melissa & Adam Lang Elisa WandaLopezMartin In honor of Scott & Jack Kemp Susan PhilMarshaMcCorquodaleMcDonald&SaloraMcDuff In memory of Kathelma Williams & Marie Abrams Megan McGiffert '97 Price McGiffert '15 April McKnight Kim McLey Ben & Haley McMichael Kareem & Rene McNeal Steven Merrill Mr. & Mrs. Gene Mims In honor of Sally, Brother & Whitt Poole Guy & Anne Moman Blue & Gold ($5-$249) Josh Moore Marc '82 & Susie '84 Mullins Patricia Muscolino Wendy Nelson Evelyn Neunzig Kim ChristieOuderkirkOzment
Cindy
In honor of Annmarie, Isaac & Ethan Henderson
Cameron & Holly Shipley Philip & Kay Speir In honor of Anna Katelyn Kuhn & Sidonnie Stell In honor of Landon, Cate, & Patrick Stell
Deborah
In honor of Mary Alice & Sarah Davis Adrian & Jill Rowley
In
Jill JonWoods&Stacy Woods Bianka MichelleWuenscheYancich $1,000 Section Gifts Garrison, Zane, & Emerson Coppock Lucy, Molly & Mason Corder Lee & Leigh Henderson The Hobson Family Josh & Lindsey Johnson Paris, Preston, Melinda & Bryan King Anna Grace Marshall '16 Ali Marshall '18 Lane Marshall '21 The McInerney Family Declan & Fitz McInerney Dr. and Mrs. Chris McGee & MedCenter Urgent Care Marion, Ellen & Mark Norris Jordan & Jenney Plaster Chandler, Patton, Mills & Stanton Turnipseed $500 Row Gifts Mary Ellen & Morgan Agee Reese & Gracie Brooks Reynolds & Russell Cole Avery, Elliott & Morgan Davis Jimmy & Suzie Duncan Hinton & Tara Howell The Hudson Family The Kemp Family The Neff Family Bryan, Beth, John Rivers & Rex Oliver Cecil, Christie, Delia & Mac Ozment State Representative Bill Poole Ellen, Leon & Margaret Sadler Morgan & Murphy Smith Trey & Jack Smith Landon, Libbi Cate, Peyton & Patrick Stell Shane '16 & Lindsay '20 Stephenson Thetford Construction LLC Macon, Hill, Michael & Jude Warr Emerson York $100 Seat Gifts ChrisTammyBrockBoAnonymousAbstonAbstonAtkins&Peggy Ball Sophia Bourgeois Mr. & Mrs. James Crawford The Diaz Family Alex Mark,FordSuzy, Wright, Celia & Luke Gatewood Chris & Pam Harding Becky Dainty-Karnes Oliver & Jonathan Kneer Specially Blessed Anna Katelyn Kuhn Phillip & Preston Lancaster The McNeal Family Carson Straughn Mount Elliott Lynwood Mount Ava-Brooke Smith Ashton, Wilson & Jack Standeffer Candace B. Sutton The Verzino Family The Wade Family Emma & Maggie Warren In Memory of Ples "Rip" White, Jr. Jason, Amy & Ella Williams NEW BLEACHER SPONSORS If you need assistance in making a donation: Contact Paige Lancaster, Director of Advancement and Alumni Relations plancaster@tuscaloosaacademy.org Or you can give online at www.tuscaloosaacademy.org
Marcia
Mike
In honor of classes '79, '04, '07, '09, '15 Robert & Ruth Reynolds In honor of Paty Reynolds Pruet
Melissa
Mary Ann Schroeter
Price
Stephanie Rutherford Barry & Jenny Sanderson
Libbi
James
In honor of Emma Lesley In honor of Caroline Amason Elizabeth Pruett '82 Bealle
In honor of Anderson Banks Mercurio Jerome & Elizabeth Ramey In honor of Mae Mae & Cate Ramey Elizabeth Ransom Abbie Reed
Joan AshleyRobardsRoe
In honor of Ian Whitman
Lars & Svenja
Peyton
In honor of In honor of Jack Olivia
&
Robert Mary
Greg
Roe
Mac Ozment '17 Marc & Marta Patzig Terence & Jillian Pernell Brooke Peterson Chris & Liz Phillips
Tuscaloosa Academy 420 Rice Valley Rd. N Tuscaloosa, AL 35406 2019 SENIOR CLASS