September 2022 THE DOWNTOWN ISSUE URBAN ART DOWNTOWN CONSTRUCTION HELPING THE UNSHELTERED GUTHRIE GREEN TURNS 10!
MY BANK IS
." Read more MyBankIsMabrey.com/Whistlerat MABREYBANK.COM | 888.272.8866 | MEMBER FDIC
Whistler Media "Like
Clear Shawn Whistler President, a headline on a billboard, I needed clear communication from my bank. And I also wanted to partner with a financial institution that values family and service like I do. I finally found both in one place. Mabrey handles my large capital needs while always placing an emphasis on our relationship. They're not just bankers to me—they're my business advisors and friends. It's clear to me that they're the real deal. That's why MABREY
#1 in
Saint Francis Hospital Ranked Oklahoma.
Saint Francis
Saint Francis
Hospital has been recognized as High Performing in the following clinical categories: • Abdominal Aortic Aneurysm Repair • Chronic PulmonaryObstructiveDisease(COPD) • Colon Cancer Surgery • Diabetes • Heart Attack • Heart Failure • Hip Replacement • Kidney Disease • Knee Replacement • Stroke
Hospital is honored to be recognized as the #1 Hospital in Oklahoma by U.S. News & World Report, with 10 high-performing areas of clinical care. This award is a reflection of our commitment to providing excellence in patient care and dedication to our mission to extend the presence and healing ministry of Christ in all we do. We are humbled to receive this national designation for the sixth year in a row. Thank you to our physicians, nurses, employees and volunteers for your continued dedication to serving patients and making the mission of Saint Francis Health System a reality.
Steve, who is a CPA, CFP, and earned a doctorate degree from Oklahoma State University, is the firm's founder and financial advisor, Debra its Human Resources and Office Management Specialist. Highpoint Financial helps clients develop and coordinate their financial goals. In 2020, the Oklahoma Society of CPAs named Steve Financial Planner of the Year in Oklahoma. He opened his own practice Steve L. Wilson & Associates in November 1985.
Individually, Steve and Debra have been involved in a multitude of causes. Together and through their business, the couple supports the Community Food Bank of Eastern Oklahoma. They have held an employee volunteer day at the agency and years ago started making donations to the Food Bank in each client's name at Christmas time in lieu of gifts. "We felt there was a great need to support the community, and it is a more meaningful thing to do," they say. "As lifelong Christians we have always felt the need to serve others and help where we could. We currently try to support different charities doing good things locally. Fundraising has become very difficult, and there are so many deserving organizations out there that desperately need volunteers and help. Fundraising for faith-based organizations is especially difficult."
Debra, who serves on the Academy's Board of Trustees, recounted how the organization sent a group to a camp where one child said the best thing about the camp was that it was the first time she had ever had three meals a day for a whole week. "Things like this make you want to help…There are volunteer opportunities everywhere for those who want to make a difference," Debra says.
Midtown: 4110 S. Rockford Avenue | South: 100 S. Riverfront Drive, Jenks www.FirstOklahomaBank.com
Other causes near to their hearts include the Make-a-Wish Foundation, Project Santa, Tulsa Girls' Home, and Aim High Academy, which teaches gymnastics to underserved children who could not otherwise afford extracurricular activities.
DYNAMIC DUO. DECISIVE. DRIVEN.
For Steve and Debra Wilson, supporting charitable causes is a way of life.
"Their commitment to this community and engagement with charities are too numerous to mention, but the fingerprints are the same - they want to make people's lives better," says Tom Bennett III, President of First Oklahoma Bank. "Whatever they touch is purposeful; it connects with their faith and values. They are great business partners, knowledgeable, industry experts and full of integrity."
"We work very closely with our clients, and having a bank with outstanding personal service is important to us. Calling First Oklahoma Bank and knowing the person on the other end of the phone, who can help with real-life situations, is such a valuable asset," the couple says. Not only do they work together at the same independent financial services firm –Highpoint Financial Group LLC – the couple believes in serving others.
FIRST OKLAHOMA BANK PRESENTS Leaders with Heart
An Easy Way to Live Longer According to the American Heart Association, many people experience no symptoms before having a heart attack or stroke. A series of simple screening tests by trained experts in cardiovascular disease can identify problems before symptoms develop, preventing issues down the road. The cost is low. The tests are simple and fast. Aren't you worth it? Carotid Artery Evaluation Accesses your risk for stroke. Cardiac Function Evaluation Screens for heart failure. Abdominal Aorta Evaluation Screens for abdominal aneurysms. Ankle/Brachial Index Screens for peripheral artery disease. Cardiac Calcium Score Measures risk for a heart attack. Call or schedule online today for your appointment oklahomaheart.com/lifesavingscreenings918-416-0899 LIFESAVING
Seven projects are adding office, residential, commercial and mixed-use space to the downtown landscape.
BY JANE ZEMEL SPECIAL SECTION 73 Restaurant Week ON THE COVER: Guthrie Green, 111 E. Reconciliation Way, celebrates 10 years.
Photo by Greg Bollinger and Todd Ruffin, Midwest Drone Productions
SEPTEMBER 2022 | VOLUME 36 ISSUE 11
BOLLINGERGREGBUTTERFLY:POLLARD:MICHELLE
Guthrie Green 4 TulsaPeople SEPTEMBER 2022
CITY7DESK Meet downtown's Ambassadors. Food, family and fun at Tulsa's Greek Festival. New venue and local music news. All aflutter with local pollinator events.
35 WHEN THERE'S NO HOME TO GO TO Tulsa's downtown homeless shelters are adapting to meet growing demands.
BY JAMIE RICHERT JONES AND BLAYKLEE FREED 46 LAND FOR YOU AND ME Since opening on Sept. 7, 2012, Guthrie Green has become an epicenter of activity in a thriving, lively arts-focused destination district.
TABLE65TALK Post-show food favorites. New Italian spot from the FarmBar ladies. A truly Tulsa food court. Bartenders mix it up.
LIFESTYLE53 Gameday gear. Travel to Tahlequah this month. Bob Dylan Center souvenirs. Thirty things Connie Cronley can't believe.
DESTINATION42DOWNTOWN
Three Tulsa artists reflect on their passions to create art focused on the urban landscape. BY ALICIA CHESSER
BY TIM LANDES 38 THE ART OF DOWNTOWN
© Ascension 2022.
To sign up for a weight-loss surgery seminar, orascension.org/StJohnWeightLossvisitcall918-205-7665
Weight-loss results may vary depending on the individual. There is no guarantee of specific results. All rights
Register today and attend a seminar online from home.
If you've ever thought about bariatric surgery for weight loss, attending a seminar can be an important first step. It's also a great way to meet Ascension St. John doctors and hear the success stories of others. And when you schedule your first consultation, Ascension St. John doctors and care teams are ready to answer questions and create a care plan just for you.
reserved.
A healthier you is good for them, too Register for a no-cost online
Taking care of your health is important — for you, and everyone who relies on you.
weight-loss seminar
TulsaPeople Magazine is published monthly by 1603 South Boulder Avenue Tulsa, Oklahoma 74119-4407 P: 918-585-9924 F: 918-585-9926 Langdon Publishing Company sets high standards to ensure forestry is practiced in an environmentally responsible, socially beneficial and economically viable manner. This issue of Tulsa People was printed on recycled fibers containing 20 percent post-consumer waste with inks containing a soy base blend. Our printer is a certified member of the Forestry Stewardship Council and the Sustainable Forestry Initiative, and additionally, meets or exceeds all federal Resource Conservation Recovery Act standards. When you are finished with this issue, please pass it on to a friend or recycle it. We can have a better world if we choose it together. Disregard any TulsaPeople subscription solicitation that is not directly mailed from the Langdon Publishing office at 1603 S. Boulder Ave. Contact Langdon Publishing directly if you are interested in subscribing or renewing your TulsaPeople subscription. Volume XXXVI, Number 11 ©2022. All rights reserved. No part of this publication may be reproduced without written permission from the publisher, including created advertising in a proofed or printed stage. PUBLISHER Jim Langdon PRESIDENT Juley Roffers VP COMMUNITY RELATIONS Susie Miller EDITOR Anne Brockman DIGITAL EDITOR Tim Landes ARTS AND ENTERTAINMENT EDITOR Blayklee Freed CITY EDITOR Tiffany Howard EDITORIAL CONSULTING Missy Kruse, The Write Company CREATIVE DIRECTOR Madeline Crawford ART DIRECTOR Georgia Brooks GRAPHIC DESIGNER Ashley Guerrero MANAGING PHOTOGRAPHER Michelle Pollard VIDEOGRAPHER Greg Bollinger ADVERTISING REPRESENTATIVES Andrea Canada Josh Kampf Rita Kirk CONTROLLER Mary McKisick DISTRIBUTION COORDINATOR Amanda Hall INTERNS Hadley DeJarnette Alexa MadisonMostromWalters SAY NO TO HATE TulsaPeople's distribution is audited annually by MEMBER FROM THE EDITOR Anne Brockman EDITOR
4. Up With Trees and urban beauti cation e orts. Have you ever thought about what Tulsa would look like without this nonpro t's plantings of trees?
1. e people. Tulsans are the best. e city's people and their outlooks on life are always high points when a newcomer talks about our city.
2. Big, beautiful skies. Is there anything better than a Tulsa sunset? Sometimes there aren't enough words to describe the wonder. e only thing better would be a sunrise, with the bright rays rising up in our eastern sky signaling a fresh, new day to celebrate.
5. Our can-do attitude. Tulsans can rally around a cause. Need to make something happen — from the smallest of endeavors to the largest (I'm looking at you, Gathering Place) — our organizations, businesses and citizens get the job done.
3. Our street's grid system. Just one reason Tulsa tops Oklahoma City. But don't get me started on our endless street construction.
8. River Parks. From the towering cottonwoods near Southwest Boulevard to Turkey Mountain and everywhere in between, there's hardly a week that goes by that I'm not using its miles of paths.
10. Twenty minutes. While this might be put to the test more and more, there's been a standard that you can get from one point in Tulsa to another by car in 20 minutes or less. Just one of countless perks to calling T-Town home. I could go on and on. As we approach 918 Day — celebrated with numerous activities, specials and events over the weekend of Sept. 18 — I hope you have the chance to re ect on what makes this city special. Do we have a lot of work to do? Absolutely. But, perhaps we can revel in the positives as we seek to enhance and better our weaknesses. Ten years ago a block-wide green space opened in the Tulsa Arts District. Over that decade, Guthrie Green has become an epicenter of culture and activity. Read all about this milestone on p. 46. As many longtime construction projects break ground, several continue to progress their way to completion. For an update on all that's going on in downtown construction, see p. 42. e annual downtown issue is always a fun one to work on. e TulsaPeople team has put a lot of work into this one and we hope you enjoy it as much as we do. I hope to see you out and about — especially downtown — soon.
TP
6 TulsaPeople SEPTEMBER 2022
9. Savoy's cinnamon rolls. My ultimate treat.
How do I love thee, Tulsa? Let me count the ways, but in no particular order.
7. Buck Atom. ere's something about the space cowboy that just makes me smile … and the thousands of tourists traveling Route 66.
6. Art deco masterpieces are part of our everyday life. I think something a lot of us take for granted is downtown and its many architectural gems. Our skyline is second to none when it comes to artistic feats of engineering. Where else can you walk through the same grandeur of the Mid-Continent Tower to visit your dentist, get a haircut or visit your attorney?
BOLLINGERGREG
READ MORE ABOUT TULSA'S
HISTORY
COLOR TulsaPeople.com 7
T ulsa artist Skip Hill created the vibrant mural "History in the Making" on the north wall of 111 N. Greenwood Ave., which was rebuilt in 1922 after the original building was destroyed during the Tulsa Race Massacre. Bank Greenwood, a Black-owned digital bank based in Atlanta, commissioned the piece, which was unveiled in 2021. It is dedicated to Black pioneers who built Black Wall Street. Find more of Hill's art at skiphillart.com. TP DOWNTOWN 24. IN
MURALS ON P.
BBBSOK is currently running a recruitment campaign called The Big Game to encourage "new players" to join up with the organization and make a difference in a child's life by helping to build self-esteem, decision-making ability and other important life skills. The campaign's theme is a nod to the rise in the importance of gaming as a socially engaging experience for children and the vital role it played to keep many matches connected during the pandemic. Applicants who complete the interview process to be a Big by Sept. 30 will be entered into a drawing to win a Nintendo Switch. So "level up" by going to bigoklahoma.org and filling out an application today.
Big Brothers Big Sisters of Oklahoma currently has 329 "Littles" waiting to be matched with their volunteer mentor figure, or "Big," as they are also known.
SEE
SONGS TO SAVE THE DAY
Cyclists battling out the elements at the 2021 Osage Passage gravel races.
Make a differenceBIG BOLLINGERGREGBEEKEEPERS:RUSHMOREGANN;JAMESPASSAGE:OSAGEKELLY;NELLIEBBBSOK:
Read more about Holocaust education at TulsaPeople.com.
Pettus says a plethora of lessons come with studying the Holocaust, including "the consequences of being a bystander, the role hatred and prejudice play in targeting the 'other,' what happens when someone is given absolute power and that power is abused and how dangerously powerful propaganda is in swaying public opinion," she says. "These lessons, can be applied to our current world situation as a warning to learn from the past."
8 TulsaPeople SEPTEMBER 2022
Tulsans working to expand Holocaust education for students in Oklahoma are one step closer to making that a reality with SB1671, which passed unanimously in May. Its champions hope to raise awareness about the importance of Holocaust education and increase access to resources, according to Nancy Pettus, director of Holocaust education, Jewish Federation of Tulsa. SB1671 doesn't change what's mandated in the classroom — studying the Holocaust in social studies classes — but Pettus says it could pave the way for expanding standards and access to resources. "We want to provide resources for language arts and visual arts teachers also to teach about the Holocaust," she says.
ON THE BOOKS GEAR UP Osage Passage participants and spectators can enjoy the same spirit of Saint Francis Tulsa Tough without the merciless June heat. Tulsa Tough Inc.'s fall gravel complement to its summer races is a weekend-long event Sept. 30-Oct. 2 taking place at Zink Ranch amidst the beautiful rolling hills of Osage County. Tent and RV camping will be available. And for those more inclined toward "glamping," a luxury camping experience can even be arranged through Homma Camp Co. If you love the open Oklahoma sky, camaraderie, live music and the smell of a campfire breakfast, you won't want to miss this year's Osage Passage. More information at osagepassage.com. A RECAP OF BBBSOK'S ANNUAL TASTE OF TULSA FUNDRAISER ON P. 32.
Bandmembers Amanda Hawkins and Zach FountainLearn more about the album and the band's unique music creation process at rushmorebeekeepers.com.
The bill started as a grassroots effort from the community with Tulsan Charlotte Schuman at the forefront, leading the committee that introduced and championed the bill.
BBBSOK also recently announced its former senior program specialist, Abi Sutherland, is now the Tulsa area director for the organization. Sutherland says she looks forward to using her own personal experience to ignite passion for BBBSOK across the Tulsa community. "Working as a program specialist and being a Big Sister myself, I recognize the importance of mentorship and the positive impact it has on a child's life. Recruiting new volunteers and gaining support is crucial to the success of our program," she says. HOWARD AND BLAYKLEE FREED
Abi Sutherland, Big Brothers Big Sisters of Oklahoma Tulsa area director, with her Little, Dani Flowers
NOTEBOOK BY TIFFANY
Long-distance electro-folk band Rushmore Beekeepers — who readers may remember embarked on an ambitious musical project to put out one new song a week from March 2020 to March 2021 — announced in August their new album, "what lives and what grows," will be out Sept. 16. The album was created through the band's signature "long-distance" collaboration method, with Tulsa-based band member Zach Fountain writing the songs and then sending vocal and musical tracks to bandmate Amanda Hawkins, who lives in Arizona, to finish out the song arrangements with vocals, electro beats, keyboards, electric guitar, bass and clarinet. Sam Greene, Hawkins' husband, joins Rushmore Beekeepers on drums for six of the album's songs.
10 TulsaPeople SEPTEMBER 2022
SEPT. 17 JO DEE MESSINA Hear hits like "I'm Alright" and "Heads Carolina, Tails California" from this Grammy nominee who has sold more than 5 million records worldwide. OSAGE CASINO, 951 W. 36TH ST. N. OSAGECASINO.COM COMPILED BY ANNE BROCKMAN VISIT TULSAPEOPLE.COM/ABOUT-TOWN FOR MORE EVENTS AND A COMPREHENSIVE LIST OF WEEKLY MUSIC LISTINGS EVERY MONDAY.
SEPT. 16-17 SMALL BUSINESS CRAWL More than 100 local businesses across the metro area will participate in this weekend shopping event. Buy a pass for access to more than $5,000 in MULTIPLETULSAGO.COMLOCATIONS.
CITYOFTULSA.ORG/918DAY
ROUTE 66 VILLAGE, 3770 SOUTHWEST BLVD. 918FOODFESTIVAL.COM
SEPT. 29-OCT. 9 TULSA STATE FAIR
crawl
David Bible (right), co-owner of participating retailer Southwest Trading Co. with daughter and co-owner Ashley Bible (left) and grandaughter Marley SEPT. 27 TULSA CLASSIC The NHL comes to Tulsa as the Dallas Stars take on the Arizona Coyotes for this live, televised event. BOK CENTER, 200 S. DENVER AVE. BOKCENTER.COM
LOCAL
GUTHRIE GREEN, 111 E. RECONCILIATION WAY FESTIVALAMERICAS.ORG
SEPT. 17 918 DAY Celebrate all there is to love about Tulsa — with a special emphasis on first responders — during the City of Tulsa's 918 Day Celebration. Multiple locations and activities.
TULSAPEOPLE.COM/RESTAURANTWEEK
It's that time of year where you can see live entertainment, take a thrilling ride on the midway, shop, dine and see the most impressive arts, crafts and food competitors all in one place. EXPO SQUARE, 4145 E. 21ST ST. TULSASTATEFAIR.COM
SEPT. 9-SEPT. 18 RESTAURANT WEEK Tulsa foodies, rejoice! The 10-day culinary celebration is back, benefi ting the Food Bank of Eastern Oklahoma. Multiple locations.
SEPT. 10 918 FOOD FESTIVAL Dozens of restaurants will participate in this single day event, with entertainment from local artists, musicians and dancers.
SEPT. 24 FESTIVAL AMERICAS
The rich cultures of Latin America are celebrated in this annual festival that includes dancing, live music, street markets, food and art exhibits.
SEPTEMBER
POLLARD;MICHELLEWEEK:RESTAURANTANDCRAWLBUSINESSSMALLCOURTESY;CLASSIC:TULSAMESSINA,AMERICAS,FESTIVAL BROCKMANANNEFESTIVAL:FOOD918LANDES;TIMFAIR:STATETULSA
offers and discounts.
paradise never sounded So Good.TicketsOn Sale Now 7 Nights a Week in 5 o'Clock Somewhere Bar Fridays & Saturdays in Margaritaville! Visit margaritavilletulsa.com for a complete schedule. Live Music Ronnie Milsap SEP 8 Jim Gaffigan SEP 15 The Bellamy Brothers SEP 22 Chris Janson SEP 23 Kevin James SEP 29 All performances subject to change. RIVER SPIRIT CASINO RESORT · Tulsa 81st & RIVERSIDE • (888) 748-3731 • RIVERSPIRITTULSA.COM
COFFEE WITH
Among the hottest shows of the fall is Marcus Mumford of Mumford and Sons fame. The British-American singer/ songwriter plays Cain's on Oct. 17. It sold out in minutes It's our rst immediate sell-out since Turnpike earlier this year. I'm really excited about it. I had to really keep it quiet for a while. We got really lucky. I think we're the smallest venue on a tour again. It's really nice that Cain's gets included on these tours with these artists. A lot of times they adjust their production (for the smaller venue) so that they can play there, which is a feather in our hat. We just try to make it the best experience possible for everyone.
This year's shows included War on Drugs' June 4 return to the ballroom. The day after the show Rodgers said it was among the best he's seen at Cain's. He stands by it ... I was not lying. It was amazing. I was familiar with the band, obviously a fan. We brought them in before. But to hear their music this time around, it seemed more polished. I loved it. It's not like I know every word of their songs, so when you can like, go listen to music, and really not be familiar with something and it grabs you, I was like, " is is it!" It was de nitely in my top 10 shows I've ever seen at Cain's. October marks 20 years since the Rodgers family bought Cain's ... It's crazy. It's been a whirlwind. It doesn't feel like it's been that long sometimes, but other times it does. Cain's 100-year anniversary is coming up in 2024, so we're already talking about things we can do to celebrate it.
After two years of pandemic struggles, Cain's has bounced back in 2022 ... We are de nitely back to almost full strength. ere have been some great shows this year. Having Turnpike Troubadours back for two nights (in April) was just phenomenal. It was de nitely the highlight of this year. We've been comparing 2019 to this year so far, and we are almost right on pace. It's a bit of an unknown in the fall with in ation, and it seems like there are so many more activities going on or choices for people to be able to make. Every artist wants to be on the road and to make money, so ticket buyers are having to really pick and choose what they're going to spend their money on. ere's that to deal with, but it's great to be back.
Cain's has been able to keep ticket prices down in a market that is going crazy ... A few years ago our average ticket was $27. Now it's around $30. I feel like I'd rather have more people come out and pay less, than fewer come and pay a little bit more. It's fall, which means University of Tulsa football and basketball start soon. Rodgers is a former TU basketball player, who is excited about a new era under coach Eric Konkol ... A lot of the more recent coaches didn't reach out to former players, but Konkol has. I was a walk-on and only played for two years, but he called me and introduced himself and said, "Come out to any practices, any games or anytime." He's really trying to get alumni involved in the program, which is a big, important part for sure. I'm excited about football and basketball season. Hopefully we can surprise some people.
TP CAIN'S BALLROOM CO-OWNER PHOTO AND INTERVIEW BY TIM LANDES RODGERSCHAD 12 TulsaPeople SEPTEMBER 2022
C had Rodgers is enjoying a break after a very busy summer at Cain's Ballroom. In the nal week of July and the rst week into August, the Cain's co-owner says the venue hosted 12 events in 16 days. e fall calendar is full, too. Rodgers met me down the street from the ballroom at Chimera Cafe, 212 N. Main St. e interviewer drank a spiced nitro cold brew, while Rodgers opted for a Coca-Cola.
Protect your castle the way he pretends he does Get peace of mind with 24/7 professionally monitored security from Cox. Call 844-347-2219 or visit cox.com/homelife Take care of the things you care about Cox Homelife is available to residential customers in select Cox service areas. A high-speed Internet connection is required. Cox Homelife Security service plan required for professional monitoring services for intrusion, smoke/fire and related system components. Applicable monthly service charges, installation, additional equipment, taxes, trip charges and other fees may apply. Subject to credit approval. Other restrictions may apply. Local ordinances may require an alarm user permit or external lock box. Cox Homelife Service provided by Cox Advanced Services: Arizona, LLC – Alarm Lic. #18141 0 &nROC Lic. #310876; Arkansas, LLC – Lic. #E 2014 0026 & #CMPY.0002278; California, LLC – Alarm Lic. #7196 & Contractor's Lic. #992992; Connecticut, LLC – N/A; Florida, LLC – Lic. #EF20001232; Georgia, LLC – License: Bryan David Melancon #LVU406595; Idaho, LLC – Lic. #024933; Iowa, LLC – Lic. #C121646 & #AC268; Louisiana, LLC – Lic. #F 2006; Nebraska, LLC – Lic. #26512; Nevada, LLC dba Cox Homelife – Lic. #78331; Ohio, LLC – Lic. #53 18 1671; Oklahoma, LLC – Lic. #2002; Rhode Island, LLC – Lic. #9314; Kansas, LLC – Topeka Lic. #109 & Wichita Lic. #2015 36492; Virginia, LLC – DCJS Lic. #11 7776 & DPOR Lic. # 2705164725 © 2022 Cox Communications, Inc. All rights reserved. MAG108474 0028
And Southern Sheet Metal Works isn't just a family a air to the Tidwells.
It'sindustry.beenimportant for the company to recognize where its strengths and weaknesses are, Tidwell says, and to be able to pivot when necessary. "To have that longevity of 118 years, you can't just keep on doing the same things, you have to be able to evolve with the way the industry is going and what you see the needs are."
J.W. Tidwell started the company — originally called Southern Cornice Works — in 1904 near Second Street and Boulder Avenue, producing architectural and ornamental sheet metal for commercial buildings, explains David Tidwell, vice president and great grandson of founder J.W. Tidwell."With the oil boom in Oklahoma, we began to expand to metal fabrication for the oil industry, like oil tanks and water tanks," he says, but Southern Sheet Metal Works continued to evolve along with manufacturing. With its biggest customers in the energy industry, the company also fabricates parts and materials for pipeline and glass companies, a multi-national chemical and environmental company and HVAC systems, as well as providing fabrication and mechanical service work for the health care
BUSINESS HAS CALLED THE DOWNTOWN AREA HOME FOR 118 YEARS.
Twenty- ve employees, some of whom have been with the company for decades, perform the work to create Southern Sheet Metal Works' diversi ed products. "We have a great employee base here. Some of our superintendents and foremen have been here for 30-plus years, their whole career. ey started as apprentices and worked their way to journeymen and now foremen, superintendents, project managers," he says. "Our employees are the lifeblood of the company."
" ere are three families who have been multi-generational employees here as well — their grandfather worked here, their father worked here and now they work here. I think that speaks to the kind of culture we have here, the family atmosphere we have here," he says.
BY SARA PLUMMER LEGACY OF SUCCESS
TP BIZ WHIZ
"In the aftermath of that tornado, we saw a need for a local company to be able to provide a safe room or storm shelter that's able to withstand an EF5 tornado like that. at's right in our wheelhouse of fabrication," he says. "We could produce a product that's unique and customizable."
"With the revitalization of downtown Tulsa and the Pearl District, we're right in the middle of it all, and it's exciting to see all the new developments," he says. "Being in Tulsa, everything revolves around the oil and gas industry. As long as it's here, we'll keep serving that industry. As long as there's development in Tulsa, we'll be here."
FOURTH-GENERATION
Left, David Tidwell, vice president of Southern Sheet Metal Works. Top right, Logan Barnett uses the chop saw to cut material. Bottom right, Kevin Lane works on the laser table. Below, the company originally began as Southern Cornice Works in the early 1900s.
N ot many families can say they've operated the same company for over a century, but that's exactly what the Tidwell family has done with Southern Sheet Metal Works in Tulsa for 118 years.
In 2011, the Tidwell family launched Southern Safe Rooms after the EF5 tornado ripped through Joplin, Missouri.
e company is located at 1225 E. Second St.
COURTESYHISTORIC:BOLLINGER;GREG
14 TulsaPeople SEPTEMBER 2022
162 Point Inspection Exchange Policy Chris Nikel Price Selection 24/7 Roadside Assistance CARFAX REPORT Customer 1st!Powertrain3-DAY/300WarrantyMILEPOWERTRAIN LIMITED WARRANTY 3 Months 3 ,000 Miles Vehicle must be returned in the same condition to the location of purchase within 3 days (300 miles) to qualify. Vehicle may be exchanged for another pre-owned vehicle of equal or greater value in-stock at the time of the exchange. Warranty expires upon reaching the maximum time or mileage of coverage period from date of purchase. Certain vehicles are excluded. See dealer for details. Where you always get your Nikel's worth! 145TH & BA EXPRESSWAY | 918-355-5000 | CHRISNIKEL.COMDallasand Mitch Nikel
" ere's a lot for us to celebrate in our rst year, but the work is ongoing," says Brian Kurtz , president and CEO of the Downtown Tulsa Partnership. "What we do with our brand means nothing without the visibility and hospitality of thisForteam."more information about the ambassadors or to request assistance, call 918-202-4093 or visit downtowntulsa.com.
MEET AND GREET
BY ABIGAIL SINGREY
At the original article's publication, Blankenship's Redhawks had yet to win a championship title; however, just two short years later, his 2002 team took home the title over Broken Arrow. Since Blankenship's cover appearance, he left Union in 2005, moved to the University of Tulsa, and eventually took over as head coach there in 2011. He stayed at TU for another three years before taking a position at Fayetteville. Now he's back and in his sixth year as head coach at Owasso. With his position at Owasso comes a fun, yet challenging twist: Blankenship's son, Josh Blankenship, is head coach at Broken Arrow High School — a recurrent opponent vying for the Oklahoma 6A Division 1 State Championship as well. "I think it's lost on most people how families of coaches 'live and die' with every win and loss in every season of our coaching life," he says. "Someone is going to lose the game and either you or someone you love and their family is going to be devastated."
"We do the work that honestly a lot of people don't want to do," says Leola Maxey, Ambassador team operations manager. "I'm so proud of the dedication (the ambassadors) show when they come ready and willing to work, no matter the weather."Sincethe Ambassador program rst launched July 1, 2021, the team has removed more than 7,400 gra ti tags and stickers and picked up more than 300,000 pounds of trash from sidewalks, streets and alleyways — the equivalent weight of a Boeing 787 Dreamliner. ey also provided the critical service of removing 1,200 potentially biohazardous materials from downtown rights of way, in addition to various other hospitality services.
Bill Blankenship and Allan Trimble grace TulsaPeople's September 2000 cover, staring intensely at one another as they arm wrestle ahead of the Union and Jenks rivalry game. Sadly, Trimble — Jenks' former head coach — died in 2019 after a three-year battle with amyotrophic lateral sclerosis (ALS). Before retiring in 2018, Trimble coached the Trojans to 13 state titles.
MEET
W hen Dominque Wilson saw a business owner shoveling snow in front of her storefront, he immediately o ered to help. While at rst she demurred, Wilson insisted, telling her, " is is ourWilsonjob." is one of 13 Downtown Ambassadors through the Downtown Tulsa Partnership, a local nonpro t on a mission to champion a prosperous, vibrant and inclusive downtown Tulsa. e Ambassador program speci cally focuses on providing hospitable services like giving directions, serving as safety escorts and being an intermediary between unsheltered Tulsans and downtown businesses. In the last year, ambassadors have interacted with more than 5,000 people. Ambassadors also provide trash and gra ti removal, pressure washing of sidewalks and general beauti cation projects.
TP THE PEOPLE KEEPING DOWNTOWN SAFE AND BEAUTIFUL.
"Coach Trim and I shared a magical time in high school football," Blankenship says. "We enjoyed a friendship beyond the game that brought us together."
— MADISON WALTERS Covers REVISITED
Leola Maxey, Downtown Ambassador team operations manager, and Dominque Wilson, hospitality and safety ambassador
SERVICE WITH A SMILE
BOLLINGERGREG 16 TulsaPeople SEPTEMBER 2022
1 7 T H A N N U A L IN–PERSONCHEROKEEARTMARKETEVENT|OCTOBER8–9 HARD ROCK HOTEL AND CASINO TULSA SEQUOYAH CONVENTION CENTER Elite Native artists from across the U.S. present new work at one of the largest Native American art shows in Oklahoma. Add to your collection with exquisite jewelry, pottery, sculpture, paintings, textiles and much more. cherokeeartmarket.com "Moundville Duck" Crystal Hanna TulsaPeople.com 17
Pope's daughter, Barbra Kingsley, grew up with the festival. "I almost don't remember a time without it," she says. Now, volunteering for the festival is a multi-generational a air that includes Pope, Barbra and her daughter, Claudia Miranda , 9. Pope remembers the rst festival in 1960 at the old Tulsa Hotel. It started as a fundraiser and outreach event for Holy Trinity Greek Orthodox Church, 1222 S. Guthrie Ave., and quickly grew to include multiple dance troupes to entertain people while they ate. Now, Pope notes, ve dance troupes are involved that range in ages from young children to young adults, and even to "not-so-young adults."
" e festival touches on everything — food, dancing, bakery, camaraderie," Pope says. "It has the power of reaching people in that they want to be a part of it." is year's event on Sept. 22-24 will celebrate the festival's 60th anniversary (not counting the past two years of virtual "drive-thru" events during pandemic lockdowns) with the return of in-person programming. " e community gets the chance to be Greek for a day," Barbra says. " ere's a good range of foods people can come and explore."
After noticing a gap in the education and resources available to Hispanic entrepreneurs, Martha Zapata founded the Hispanic Small Business Association."Iwasdoing some market research and I found Hispanic small business owners and entrepreneurs did not have the technical assistance and mentoring and education to start a business and grow that business," explains Zapata, who established the HSBA in December 2021 as an initiative of the Uma Center of Tulsa — a nonprofit that empowers traditionally underserved communities through education, economic development and advocacy. Along with providing one-on-one technical assistance and free business classes taught in Spanish, the HSBA also partners with Tulsa Tech and business incubator 36 Degrees North to offer its members a 10-week, cohort-based business program called the Hispanic Entrepreneurs Academy. This 40-hour certificate course is by application-only and costs $350 (though applications for September have closed, there will be another session in March with the application process opening in early February).
PASSIONS
Food items include calamari from the Squid Shack, gyros, Greek fries and pork souvlaki available at Greek Street Eats. ere are also chicken dinners, lamb dinners, saganaki, aka "the Temple of Fire" (the aming cheese) and Greek beer to drink.Bakery items include baklava, koulourakia, kourambiedes and loukoumades, which are described as " u y sweet honey balls" and are a favorite among the younger set. Pope is known as "the loukoumades lady."
BY TOM DEKLE GREEK OUT Sept. 22-24 TULSA GREEK FESTIVAL 11 a.m.-10 p.m. Holy Trinity Greek Orthodox Church, 1222 S. Guthrie Ave. $5 for adults at the door, kids are free with adults. The festival will kick off this year with a VIP night on Sept. 17, which requires advance tickets for dinner, a silent auction and entertainment. TULSAGREEKFESTIVAL.COM
Philoxenia is what keeps this (festival) going," Pope says. "We're wanting to introduce our culture, which we stubbornly want to hang on to and pass down to the kids."
— ALEXA MOSTROM
Three generations of festival volunteers — (from left) Pope Kingsley, Claudia Miranda and Barbra Kingsley — make traditional Greek recipes together.
BOLLINGERGREG 18 TulsaPeople SEPTEMBER 2022
" e kids love to run to her booth after dancing to get their honey pu s," Barbra says. " e kids like the festival, because it's like four days of sweets."
FOR
"The mission of the association is to support small business owners and entrepreneurs in Tulsa, particularly those who are Latino, who have an immigrant origin, or speak English as a second language," Zapata says. To support the HSBA with a donation visit hispanicsba.com, or through the Uma Center at umatulsa.org. Organizations interested in sponsoring HSBA's programming or seeking services can email hispanic-sba@umatulsa.org or text/ call 539-589-0435.
P hiloxenia is a Greek word that translates to a "generosity of spirit; hospitality." For Pope Kingsley, longtime volunteer at the Tulsa Greek Festival, it's a feeling — an "ethos.
36 Degrees North also serves as HSBA's physical address, provides technical assistance, and helps to underwrite some of the financial costs for the Hispanic Entrepreneurs Academy. Walmart Inc. also works with the Association to help graduates of the program with technical assistance. Since September 2021, the Uma Center and the HSBA initiative have served over 200 small business owners and entrepreneurs, and new services will be unveiled later this year. The goal is to serve at least 1,000 small business owners and entrepreneurs in the Tulsa area in the next 18 months.
TP
NEW RESOURCES FOR HISPANIC ENTREPRENEURS
Martha Zapata
TULSA GREEK FESTIVAL RETURNS WITH IN-PERSON EVENTS 60TH ANNIVERSARY CELEBRATION.
EXPLORE our Come tour our PreK and Primary School spaces. Now enrolling students as young as 3. For more information call 539-476-8046 or visit hollandhall.org. Six age-appropriate playgrounds 162 acres Daily art and PE classes
CAN-DO ATTITUDE
On Sept. 24, the organization will host the Wine and Jazz Festival at Catoosa's Bella Donna Event Center, 2188 N. Highway 167. The outdoor fundraiser will feature food trucks, wine from Blind Luck Winery, and music from Grady Nichols, Andy Chrisman and Ana Berry and her band, Bossa.
CLARKINPHILBERRY:ANABOLLINGER;GREG
NEW FACILITY TO ADDRESS GROWING NEEDS OF ABUSED CHILDREN.
Now, Tolbert has been cancer-free since 2020, and she's dedicated herself to helping others who are facing their own diagnosis through the Stonebrook Project, a nonprofit that provides complimentary oncology massage therapy and community support groups for men and women undergoing cancer treatment, as well as support groups for cancer survivors and caregivers. "We provide hope through connecting with people and building relationships, care through oncology massage services and community with likeminded individuals," says Tolbert, Stonebrook Project's founder and executive director.
therapyMusic
BY HOLLY BEAL
— JULIE
"We want to make sure nobody goes through this alone. That's our biggest concern," Tolbert says of Stonebrook's clients. "I want people who attend this event to know they're supporting those people who are walking through cancer." Find out more at thestonebrookproject.org. WENGER
Fostering Hope of Tulsa — a medical clinic dedicated to serving children living in foster care — also will be housed on the new campus, as there are over 9,000 children living in foster care in Oklahoma, many of whom may need the trauma-informed medical care that FHT can provide.Earlier this year CAN launched " e Plan that CAN," a $9 million fundraising campaign to help fund the new campus. e organization began privately fundraising before the groundbreaking and reached over 90% of its goal before asking the public to help raise the remaining $750,000 with "Superhero Summer" business and personal fundraising events. Information on how to host a CAN fundraiser, volunteer or donate to the campaign can be found at childabusenetwork.org.
As a cancer survivor, Edie Tolbert knows firsthand the physical and emotional challenges that come with the disease. Diagnosed with breast cancer in 2008, Tolbert is grateful for the support she and her family received during the two years that followed.
20 TulsaPeople SEPTEMBER 2022
AnaWATSONBerry
"I knew after I went through all of this that God had something he intended for me to do," Tolbert says. "So many people helped me. If I hadn't had that community, I don't know how I would have made it through my cancer diagnosis. I wanted to make sure other people had a community they could count on to help them get through it."
Child Abuse Network has launched a renovation and expansion of its campus a project led by (from left) Campaign Chair Kala Sharp, CAN President and CEO Maura Guten and CAN Board Chair Paula Kuykendall.
APPLAUSE
C hild abuse and neglect cases are on the rise with a 13% increase in substantiated victims from 2017 through 2020. Tulsa nonpro t Child Abuse Network (CAN) served 2,000 children last year and is operating at 150% capacity in its current location at 2829 S. Sheridan Road. InJune 2022, CAN began renovations on an on-site 35,000-square-foot building that will triple the organization's space and expand services, which include medical evaluations, forensic interviews, mental health services, case review and case management."Whilethe need for an expanded space is despairing, the fact that the Tulsa community has stepped up so ferociously to help us renovate a space to t our needs is inspiring," says Maura Guten, president and CEO . "Additionally, maintaining our current campus and relocating the Family Safety Center next door will allow us to better help the entire family stop the hurt and start the healing."  CAN o ers a centralized and collaborative approach to investigate child abuse cases, which provides a more e cient, economical, decisive and less traumatizing process to protect abused and neglected children. e campus building currently undergoing renovation, previously occupied by University of Oklahoma Physicians, will allow for more space for families, private o ces and therapy sessions. CAN and the Family Safety Center will share the campus as co-owners, allowing for streamlined services for shared clients.
Proceeds from the festival help underwrite the complimentary massage services Stonebrook provides to hundreds of cancer patients annually at Oklahoma Cancer Specialists and Research Institute (OCSRI), Northeastern Oklahoma Cancer Institute and Stonebrook Day Spa in Catoosa.
" e FSC is so excited about joining CAN on this single campus concept," says Suzann Stewart, Family Safety Center executive director. "We will together create a new paradigm in how children and their protective parent are able to receive immediate help — protection, hope and healing — from the professionals housed in the neighboring facilities."
TP
SEPTEMBER 15–25 Driving Miss Daisy WORLD THEATRESTAGECOMPANY SEPTEMBER 16 Funny Women of a Certain Age CarolinefeaturingRhea TPAC PRESENTS SEPTEMBER 18 Viano String Quartet CHAMBER MUSIC TULSA SEPTEMBER 23 Theresa Payton TULSA TOWN HALL SEPTEMBER 24 SymphonyShostakovichMagnificent:No. 5 TULSA ORCHESTRASYMPHONY SEPTEMBER 27–OCTOBER 2 HADESTOWN CELEBRITY ATTRACTIONS OCTOBER 5 Brown Bag It: Monica Taylor and Travis Fite TPAC PRESENTS OCTOBER 7–15 The Great American Trailer Park Musical AMERICAN THEATRE COMPANY OCTOBER 8 SymphonicBernstein'sUnforgettable:Dances TULSA ORCHESTRASYMPHONY OCTOBER 14 Jerry Seinfeld JS TOURING OCTOBER 16 Laredo, PolonskyNgwenyama,Robinson,andQuartet CHAMBER MUSIC TULSA OCTOBER 20–29 Frozen CELEBRITY ATTRACTIONS OCTOBER 21–30 Daddy Long Legs TPAC PRESENTS OCTOBER 21–30 Little Shop of Horrors THEATRE TULSA NOVEMBER 4–6 Carmen TULSA BALLET NOVEMBER 4–6 Spamalot: School Edition THEATRE TULSA NOVEMBER 10 David Sedaris INNOVATION ARTS AND ENTERTAINMENT NOVEMBER 11 Imagination Series: Pirate School TPAC PRESENTS NOVEMBER 11–20 Our Town THEATRE TULSA NOVEMBER 13 Maxwell Quartet CHAMBER MUSIC TULSA NOVEMBER 18 Jon Meacham TULSA TOWN HALL NOVEMBER 18–19 Sam Harris TPAC PRESENTS NOVEMBER 19 SymphonyDvorák'sSensational:No. 7 TULSA ORCHESTRASYMPHONY NOVEMBER 22–27 SIX CELEBRITY ATTRACTIONS For tickets visit tulsapac.com or call 918.596.7111 << SCAN TO VISIT Follow us on social media @tulsapac amazing things are coming this fall at TULSA'S HOME FOR THE ARTS
he DIY spirit is alive and well in Tulsa. Below the radar, there's a thriving creative world, incubating young bands, providing space for emerging artists and creating community.
"We'rerevitalization.verylucky to be a part of a fun, thriving, up-and-coming area that already has momentum," he says.
STORIES BY JULIE WENGER WATSON JUST PEACHY
O'Meilia wants to continue hosting all types of bands — everything from indie rock and hiphop to experimental jazz. While he'll book plenty of local music, his goal is for elma's Peach to become a regular stop for touring acts, too. He envisions festivals and collaborations with other businesses in the neighborhood, including his friends at the Whittier Bar.
For now, O'Meilia will maintain his job as a landscape designer while helping his business partner Swartz get the venue up and running.
FARMERVICKIHERNDON:SUSANBOLLINGER;GREGTHELMA'S:
Susan
A big beautifulbluedream
O'Meilia is happy to be a part of the area's continued
"My background of landscape design and project management lends itself to this project. I look at it as my Ph.D. study in the world of landscape, creating spaces and essentially bringing people together."Currently, elma's Peach o ers a full bar, a 420-friendly outdoor patio, and outside food is permitted. Plans also are in the works for adding a biergarten in an adjacent outdoor space. Find out more on Instagram @thelmaspeach.
Inset, co-owners Andrew O'Meilia and Jordan Swartz.
Released this summer, the former Tulsan's latest album, "Big Blue Beautiful Dream," is a collection of 12 original songs and one cover. If it's truly inspired by bad choices, the result is a lovely, melodic tale of lessons learned, complete with horns and a great rhythm section.
"The whole album is based on a lot of bad judgment," says singer-songwriter Susan Herndon. "I made all my own bad decisions, and then gained the experience to write the songs."
T
THELMA'S PEACH RIPENS INTO ONE OF TULSA'S NEWEST MUSIC VENUES.
TP MUSIC NOTES
The album features Herndon's longtime backing duo, the Bella Counsel (multi-instrumentalist Bob French and drummer/percussionist Randall Coyne), supplemented with additional Oklahoma talent like Terry Buffalo Ware (slide guitar), Erin O'Dowd (background vocals) and Jahruba Lambeth (congas).
"918 weekend (Sept. 17-18) is going to be our big event," he says. "We're working on bookings and we'll be bringing in food trucks. We want to involve the whole Kendall Whittier district."
Thelma's Peach, 2008 E. Admiral Blvd., opened in June.
Herndon 22 TulsaPeople SEPTEMBER 2022
For several years, Peachtown, which started in a peach-colored house in Gunboat Park, was part of this scene. When drummer and landscape designer Andrew O'Meilia moved into the house in 2016, he added a small outdoor stage in the backyard. e home grew from a rehearsal space into an underground venue as O'Meilia began hosting performances with local bands. When development in the neighborhood resulted in a move for O'Meilia, the young entrepreneur joined forces with friend and bartender Jordan Swartz to create elma's Peach, a 21-plus venue and bar that opened in June 2022. Located near Bill's Jumbo Burgers, elma's Peach, 2008 E. Admiral Blvd., is on the west end of the thriving Kendall Whittier neighborhood in a space formerly occupied by elma's Bar.
Noted session drummer Andy Newmark (David Bowie, Rod Stewart, Pink Floyd and more) makes a cameo appearance on the soulful pop ballad "Love Glasses," a track co-written by Herndon and Amy Evans. Newmark's contribution, which was recorded at Rimshot Recording Studios in England, was a gift from Herndon's drummer, Coyne. "That just really blew me away," says Herndon of the transatlantic collaboration. "He was in the liner notes of all of my favorite albums growing up."
Herndon considers herself a folk/Americana musician with influences of rock and roll, jazz, blues andThesoul.Edison High School graduate has made her living through music for the past two decades and recently moved from Oklahoma to San Antonio. Although she has a new base, she's still a regular in her home state. Catch her this fall at Norman's Midway on Sept. 25 or OKC's Blue Door on Nov. 11. Find out more at susanherndon.com.
A NATION OF CULTURE Make your next family day trip anything but ordinary in Cherokee Nation. Jump into a world of hands-on, cutting-edge exhibits, fascinating stories, unique gifts and timeless art. Know the ancient origins and modern heritage of more than 400,000 citizens who honor a legacy of resilience and strength. Experience an authentic, richly detailed, boundless and enduring Cherokee story. One Nation. Ten Attractions. Endless Adventure. CHEROKEE NATIONAL HISTORY MUSEUM, TAHLEQUAH, OK *Named 2020 Tribal Destination of the Year by the American Indian and Alaska Native Tourism Association 71st & Hwy 75 • tulsaer.com • 918-517-6300 HOW EMERGENCY & HOSPITAL CARE SHOULD BE Tulsa ER & Hospital was created to bring around the clock, concierge-level, quality adult & pediatric care for our community. We strive to provide our patients with the best experience with short wait times in a comfortable & efficient environment. TulsaPeople.com 23
20. Mallory Taylor painted the second mural on the wall of the Lynn Riggs Theater, which features hands spelling "love" in American Sign Language. 21-23. North Carolina artist JEKS has the reign on this corner of Third Street with the iconic astronaut mural commissioned by Tulsa Remote. The art continues on the east side of the Grooper building, 415 E. Third St., celebrating music legends.
ART SPOT
It's impossible to stroll more than a few blocks through downtown's Blue Dome, Arts and Deco districts without seeing a mural. The pieces are often commissioned by the local businesses they adorn, but also by local organizations aiming to beautify the city. See more art and find an interactive map of mural locations at tulsapeople.com.
19. This chromatic masterpiece celebrates Claremore-born playwright Lynn Riggs on the south wall of his namesake theater at the Dennis R. Neill Equality Center, 621 E. Fourth St.
9. In 2018, Kansas City artist Donald Ross painted this mural to keep the conversation going about the Tulsa Race Massacre, located south of the Greenwood Cultural Center, 322 N. Greenwood Ave.
TP A SELF-GUIDED TOUR OF TULSA'S
12. Arts Alliance Tulsa celebrates music, painting and dance with the mural on the north wall of 224 N. Main St. 13-15. Much like the smorgasbord of flavors Blue Dome District restaurants offer, this little lot is packed with vibrant graffiti-style artwork.
FREED
10. A mural that spells "Truth" wraps a column beneath Interstate 244.
11. Black Wall Street Forever is on the south wall of 101 N. Greenwood Ave. and faces Greenwood Rising.
MURALS STORY AND PHOTOS
16-17. The wall west of 318 E. Second St. sports multiple murals. Across the street, murals in varied styles wrap the parking lot.
9 10 1116 12 13 14 15 61 7 8 2 3 4 5 ? ? ? 17 18 19 20 2126 27 28 29 30 22 23 24 25 31 32 33 34 35 24 TulsaPeople SEPTEMBER 2022
1-2. Find a rainbow rig and a mural commissioned by Mental Health Association of Oklahoma in the alley east of the TAC Gallery, 9 E. Reconciliation Way.
3. This musical corner showcases both Woody Guthrie (pictured) and Bob Dylan, inviting passers-by to their respective museums on Reconciliation Way.
4-5. You never know what kind of chalk creations will adorn the sidewalk and façade at ahha, 101 E. Archer St. 6-7. A couple of murals splash color on the north wall of Living Arts. No. 7 is by Tulsa artist Alexander 8.Tamahn"History in the Making" by Skip Hill displays a piece that pays homage to the history of Black Wall Street, located on the north wall of 111 N. Greenwood Ave.
DOWNTOWN
25. Majestic by Yanoe x Zoueh is an interactive, augmented reality mural completed in August 2021. Learn more at majesticmural.com.
24. The most recent iteration of the Boxyard mural features softer palettes, smooth curvature and flat illustrations on the east wall at 502 E. Third St.
18. "Eat Local" by Sully was commissioned by Juniper in 2019 but still looks bright as ever at 324 E. Third St.
26-35. Two stories of murals fill the alley east of Living Arts of Tulsa, 307 E. Reconciliation Way, with colorful stories celebrating Latinx culture and honoring Día de Los Muertos. MANY BY BLAYKLEE CANVAS
S m a l l C l a s s S i z e s S e r v i c e L e a d e r s h i p O p p o r t u n i t i e s I n d i v i d u a l L e a r n i n g S u p p o r t S o c i a l E m o t i o n a l L e a r n i n g P r e K - 8 t h G r a d e C a m p u s S c h o l a r s h i p s & T u i t i o n A s s i s t a n c e A v a i l a b l e F o r m o r e i n f o r m a t i o n a n d t o s c h e d u l e a t o u r , c a l l 9 1 8 7 4 6 4 2 3 8 o r v i s i t m o n t e c a s s i n o . o r g @ M o n t e C a s s i n o S c h o o l Fall Middle School Tours S e p t e m b e r 2 6 & 2 9 O c t o b e r 4 & 1 1 Middle School Shadow Week O c t o b e r 1 7 - 2 1 Committed to instilling a love of learning. 1335 E. 11th St. Suite E. • Tulsa, OK 74120 located on historic Route 66 Wedding Registry & Home Styling Available O n l i n e S h o p p i n g @ j e n k i n s a n d c o t u l s a . c o m jenkinsandcotulsa Presented by:PROSPERITY TULSACHAMBER.COM PARTNERYOUR PROSPERITYIN » ECONOMIC DEVELOPMENT » REGIONAL TOURISM » GOVERNMENT AFFAIRS » COMMUNITY DEVELOPMENT Tulsa Talks Pod Cast - TulsaPeople- 1.375 x 4.875.indd 112/18/19 3:21 PM Subscribe for FREE on Apple Podcasts, Google Play or Spotify! TULSA TALKS SEPTEMBER GUESTS: Lindsey Gifford McNellie's Group Restaurants SEPTEMBER 7 Noe Rodriguez Tulsa Day Center SEPTEMBER 21 TulsaPeople.com 25
THIS MONTH AT Circle Cinema BOLLINGERGREG
"I think people are interested in knowing him as a man, in addition to his career over 70 years," Blalack says. " at's what we have in the American Song Archives: personalities. Another unique individual to learn from who has an open mind. And that's very inspirational."
SECOND SATURDAY SILENT SERIES
NEWEST ACQUISITION SHINES
26 TulsaPeople SEPTEMBER 2022
TP CENTER'S A LIGHT
ON WELL-KNOWN SINGER-SONGWRITER. BY LINDSEY NEAL KUYKENDALL ON BRAND
Albums from the Oscar Brand Collection now housed at the Woody Guthrie Center. Inset, Senior Archivist Kate Blalack examines photo negatives.
O scar Brand was a legendary folk singer, songwriter, author and champion of social justice. He was great friends with Woody Guthrie himself, and his son, Arlo, as well. Brand had in uences and performances galore over the years and also wrote songs for Doris Day, Ella Fitzgerald, Harry Belafonte and more. ough Brand died in 2016, his presence echoes through the music world and beyond. Now, slices of his life and career have a home in Tulsa at the Woody Guthrie Center. anks to a donation by Brand's children, the Center has acquired the Oscar Brand Collection of approximately 500 items. " ese are unpublished, more raw, intimate items," says Kate Blalack, senior archivist with the American Song Archives, which oversees the Woody Guthrie Archive. Blalack continues, "It adds context and helps to know these people better with real human links. Anyone researching these genres will nd him helpful."
ON DISPLAY
11 a.m., Sept. 10 Enjoy a classic silent film paired with an improvised live score played by Bill Rowland on Circle's restored 1928 theater pipe organ. "A-HA: TRUE NORTH" 7:30 p.m., Sept. 15
WOODY GUTHRIE
This career-spanning documentary on heavy metal legend Ronnie James Dio delves deep into his incredible rise from '50s doo-wop crooner, to his early classic rock days in Ritchie Blackmore's Rainbow, to replacing the iconic lead singer Ozzy Osbourne in Black Sabbath, to finally cement his legend with Dio. Ronnie's biography is completely unique to the tired sex, drugs and rock 'n' roll cliches. The film is about perseverance, dreams and the power to believe in yourself. Compiled by Circle Cinema's Ryan Thomas. Visit circlecinema.org for pricing and additional information.
"DIO: DREAMERS NEVER DIE" 7:30 p.m., Sept. 28; 3 p.m., Oct. 2
One of the most iconic bands from the '80s, a-ha, returns to the big screen with a new concert film. Filmed above the Arctic Circle with the Norwegian Orchestra, the sweeping scenery and stunning vistas embody the spirit of a-ha's first album since 2015. One night only.
"MOONAGE DAYDREAM" Opens Sept. 23 Explore David Bowie's creative, spiritual and musical journey in a new cinematic odyssey. This documentary is the first ever sanctioned by the Bowie Estate and includes never-before-seen footage and 40 songs from Bowie's 54-year career exclusively remastered for the film. Screens daily beginning Sept. 23.
But one fact remains up in the air: Was the "Sesame Street" character Oscar e Grouch named after Brand? In 2010, while live as a contestant on an episode of "Jeopardy!", Jordan Brand, Oscar's son, claimed that the famous Grouch was named after Brand during his tenure as a board member of the Children's Television Network, which began "Sesame Street." Other sources claim Jim Henson named the character after the gru owner of Oscar's Salt of the Sea, a tavern in New York City just around the corner from Henson's o Perhapsce. with this collection now available to researchers for the rst time, the details behind the "Sesame Street" mystery could be unearthed.
Digging into the archives is a deeper way to experience the Woody Guthrie Center. "I want the public to know that although there is a research application to access the collection, we make it as welcoming and accessible as possible," Blalack explains. Brand's legacy collection will be housed in Tulsa for preservation, research and exhibition. "I'd say come look at his materials, the artifacts in particular. If you're interested in mystery or clues, it's fascinating," Blalack says. " ere's tacit information that can be found. Small markings, grooves in his broken guitars, why he held his guitars the way he did, why he wore the clothes he did."
RE AL CO LL E G E R A D I O Tune into Tulsa's eclectic, uniquely programmed, local music loving, commercial free, genre hopping, award-winning, truly alternative music station. @RSURadio | WWW.RSURADIO.COM TULSA'S PREMIERE DANCE CLUB THURS • FRI • SUN 18+ TO ENTER, 21+ TO DRINK 124 N. BOSTON AVE. • 918.584.9494 • FACEBOOK.COM/CLUBMAJESTICTULSA 21+SATONLY CHECK EVENTS!CALENDAROUROF VOTED BEST LGBTQ+ BAR & BEST NIGHTCLUB Superior service you can trust with an exceptional eye for detail. Standard package details at www.anewviewhomekeeping.com Personalized packages 918-282-2860welcomed. TulsaPeople.com/ANYWHERE.AVAILABLEANYTIME,digitaledition TulsaPeople.com 27
Today the book remains an important guide, even though, according to Dole, some of the distribution maps probably need to be updated. "Additionally, you could not have found a better resource of images than what Walter B. Gerard contributed to the project — before digital photography was a norm and a convenience," he says.
Nelson quietly acknowledges his contributions to the effort of documenting more than 200 species of butterflies and moths in the tri-state region. The retired Oral Roberts University biology professor collected more than 33,000 butterfly and moth specimens over the course of his career, often in his spare time. He donated the collection in 2012 to Florida research institute's Mcguire Center for Lepidoptera andAsBiodiversity.forNelson, who still resides in Tulsa, he smiles and remembers fondly the days of chasing down tens of thousands of butterflies from Oklahoma.
—
Kobus is a BPAC member who represents cycling commuters and says she likes to ride to work when it's not 100 degrees outside. Another cyclist, Tom Jones, rides mostly for recreation and notes the short distance from the nearby grocery store to the Creek Turnpike Trail, but the design of the area makes it difficult to access the trail.
BRENDA CAROL
Traffic roars in both directions down 91st Street, and Drummond points out the distance between the crosswalk button and the curb cut to enter the crosswalk going south, something the group checks during walk audits. (They also check functionality of crosswalk buttons during audits and sometimes find buttons that are broken or not ADA compliant.)
MONTHLY WALK AUDITS ANALYZE MANY FACTORS FOR THE COMMUNITY BY FOOT AND PEDAL. BY BLAYKLEE FREED SAFER STREETS
"Design it like a highway, people treat it like a highway," Jones says. Walk audits are open to everyone. Register to join the next walk audits, Sept. 1 and Oct. 12, at tulsawalks.org.
It's time to cross, and Sarah Kobus shows how a large concrete column obstructs motorists' views of us.
From left, Tom Jones, Steven Lassman, Sarah Kobus, Elaine Meek and Mitch Drummond conduct walk audits as Tulsa's Bicycle/Pedestrian Advisory Committee.
STREET SCENE
"We're trying to coordinate with groups like the BPAC, and Streets and Stormwater and just all the different groups that we need to make it easier for people to walk to their neighborhood park or get to the regional parks easier," he says.Before the group crosses 91st again, this time headed north, Drummond mentions he saw a woman crossing here earlier in a brown dress and high heels — running. That's the norm when streets are six lanes wide, he says, but what about people who use walkers? What about elderly people? What about all the Tulsans for whom being a pedestrian is not a choice? The cross sign is on, and as soon as the group steps into the street, the signal begins to flash impatiently, telling us to quicken the pace or risk facing traffic. The last leg of the audit, across Yale and back to the starting point, is somewhat calm, but Kobus notes that's only because the area just north of 91st is a construction zone. Multiple members of the group point out throughout the audit that Yale, south of 91st, has eight lanes and measures about 104 feet across, which is wider than the Broken Arrow Expressway (where Yale and the BA intersect, six lanes of north- and south-bound highway traffic are 78 feet Drummondwide).says when construction north of 91st is complete, it will be about 92 feet wide with seven lanes, making the whole corridor wider than the highway as well.
Over 18 years ago, a trio of Oklahoma lepidopterists — meaning those who study or collect butterflies and moths — collaborated to write "Butterflies of Oklahoma, Kansas and North Texas," the must-have field guide for regional butterfly enthusiasts. Published in 2004, the book is still widely heralded as one of the most significant compilations of the butterfly species in Oklahoma and surrounding areas. One of the co-authors, a Tulsan named John Nelson, was instrumental in this project.
"John Nelson was a tremendous source of data and our fact checker," says co-author John Dole, former Oklahoma State University professor, now interim dean at North Carolina State University's College of Agriculture and Life Sciences.
BOLLINGERGREG
Nelson 28 TulsaPeople SEPTEMBER 2022
FOR THE LOVE OF lepidoptera
"I've got cross sign. They're turning," says Kobus, pointing to a vehicle. "They won't stop, and they're looking the other way (for oncoming car traffic)."
"If I want to get over here by bike, I have to ride two miles out of my way. I live a half-mile away," Jones says. That's why Tulsa Parks is involved in the walk audits, explains Steven Lassman, parks planner at Tulsa Parks.
T emperatures were on their way to triple digits by 8 a.m., the meet-up time for a walk audit in late July with five volunteers from Tulsa's Bicycle/ Pedestrian Advisory Committee.
John
A stretch of 100-degree days postponed the group's scheduled July audit, so this crew volunteered to demonstrate an audit at the intersection of South Yale Avenue and East 91st Street instead.
TP
Chairman Mitch Drummond passes out neon vests to everyone — reporter and photographer included — and debriefs the group: We'll be walking in a square, starting with the northeast corner crosswalk.
The group, which advises the Indian Nations Council of Governments and City of Tulsa, is conducting walk audits in each of the nine city council districts this year through a grant from Pathways to Health. The walk audits report on the conditions of Tulsa's bicycle and pedestrian infrastructure, like sidewalks, crosswalks and bike lanes.
Take 2018's massive migration through Tulsa. "I haven't seen anything like that since," says Jane Breckinridge, director of the Euchee Butter y Farm in Bixby. " ere are so many factors that a ect populations and migration that it's extremely di cult to understand it completely."
Oxley Nature Center is another excellent venue to spot around 100 species of butter ies common to the Oklahoma area, depending on weather and time of year. Oxley regularly holds Butter y Explorations including walks along its many trails. Rusty Grimpe has been leading many of Oxley's walks for 10 years since retiring from the Tulsa Zoo, where he was largely in charge of reptiles for 27 years. "We have all types of people who come out to Oxley for our butter y walks," he says. " e one common denominator seems to be they're SEPT. 17 BUTTERFLY EXPLORATIONS 9:30-11 a.m., Oxley Nature Center, 6700 Mohawk Blvd. No registration required; free admission. OXLEYNATURECENTER.ORG SEPT. 17 MONARCHS ON THE MOUNTAIN 9 a.m.-1 p.m., Turkey Mountain Urban Wilderness Area, 6850 S. Elwood Ave. RIVERPARKS.ORG SEPT. 29 MONARCH MIGRATION AND POLLINATORS PARTY 9:30 a.m., Gathering Place, 2650 E. John Williams Way GATHERINGPLACE.ORG
Turkey Mountain's upcoming Monarchs on the Mountain festival is a collaboration between Tulsa River Parks Authority, Sustainable Tulsa, the Tulsa Urban Wilderness Coalition, Tulsa Audubon Society and other organizations that support butter y awareness throughout the year with proactive habitat preservation, educational forums and "Monarchsevents.on the Mountain festival celebrates Eastern Oklahoma's vital role in the monarch migration," says Mary Jackson, Audubon Society volunteer treasurer and butter y enthusiast. " e festival is also an educational format for Tulsans to learn about the annual monarch migration, habitat projects and plants needed to support butter y populations." Butter y enthusiasts also can purchase native milkweeds and other nectar and host plants at the festival to support and attract monarchs to their home gardens, Jackson says.
29
COMMUNITY
S eptember brings one of the most spectacular shows of nature — the eastern migration of the monarch butter y — through Oklahoma. Due to migratory patterns, Tulsans are usually positioned for primetime viewing. But butter y populations also can be somewhat elusive and unpredictable — often literally subject to how the wind blows.
To try and put it simply, the monarch butter y migrates annually between the central and eastern United States, as well as southern Canada to Mexico, and back. ey begin their journey by moving northward from Mexico, laying their rst eggs on milkweed in Texas and Oklahoma. After emerging from a pupae state in southern climes, the butter ies then begin their migration north to nd suitable mates and lay eggs on milkweed plants in the summer breeding grounds. As temperatures cool, millions of monarchs reverse course and wing their way toward Mexico to overwinter in balmier temperatures of the Oyamel r forests in Central Mexico. Many local organizations use September's annual streak of color across Tulsa and surrounding areas as an educational opportunity.
MONARCHS ON THE MOVE
all interested in nature. ey may not know a lot about nature. But they almost always know a little bit. Or at least they're curious. at's what's important in our preservation e orts." Perhaps the most important takeaway for local Tulsans is to understand that caring — even a little bit — is key. "Don't think that you don't matter or can't do anything to make a di erence," Breckinridge says. "Just one little potted plant on a small patio that provides a bit of habitat can make a di erence to a butter y on the move."
TP
LOCAL SEPTEMBER BUTTERFLY MIGRATION CELEBRATIONS BY BRENDA CAROL
The Euchee Butterfl y Farm is dedicated to creating sustainable economic development for Native people through butterfl y farming and raising awareness about the need for habitat conservation and cultural preservation.
Read more and see more photos of the Euchee Butterfl y Farm at TulsaPeople.com. TulsaPeople.com
CHARITABLE EVENTS COMPILED BY AMANDA HALL 1 Wine and Dine with the Royal Chef Benefits Tulsa Botanic Garden. TULSABOTANIC ORG 2-5 Lemon-Aid 2022 Benefits Lindsey House. THELEMONAIDPROJECT ORG 8 Chapters 2022 Benefits Ruth G. Hardman Adult Literacy Service. TULSALIBRARY ORG/CHAPTERS Recharge Benefits Sustainable Tulsa. SUSTAINABLETULSAINC ORG/RECHARGE Visions Dinner Benefits Tulsa Community College Foundation. TCCFOUNDATION ORG 9-18 Restaurant Week Benefits Food Bank of Eastern Oklahoma. TULSAPEOPLE COM/RESTAURANTWEEK 10 Miles for Milestones Benefits Little Light House. LITTLELIGHTHOUSE ORG 13 Western Days Benefits Saint Simeon's Foundation. SAINTSIMEONS ORG 15 Flight Night Benefits Tulsa Area STEM programs. TULSAFLIGHTNIGHT ORG 16 Fall Day of Caring Benefits Tulsa Area United Way TAUW ORG/OUR WORK/DAY OF CARING Hues for Hope Benefits Global Foundation for Peroxisomal Disorders. HUESFORHOPE ORG WALTZ on the Wild Side Benefits Tulsa Zoo. WALTZONTHEWILDSIDE ORG 17 Rock Paper Scissors Benefits Pencil Box Tulsa. PENCILBOXTULSA ORG Woofstock Benefits Oklahoma Alliance for Animals. ANIMALALLIANCEOK ORG 17-18 HomeShowcaseRemodeling Benefits Remodelers Council of the Home Builders Association of Greater Tulsa. TULSAHBA COM 22 Building Connections to Prevent Veteran Suicide Benefits Oklahoma Veterans Alliance. CSCTULSA SALSALABS ORG/OKVADINNER2022 Evening of Giving Benefits HBA Charitable Foundation. TULSAHBACF COM Taps and Tees Benefits Tulsa Press Club. TULSAPRESSCLUB ORG 22-Oct. 30 Scarecrows in the Garden Benefits Tulsa Botanic Garden. TULSABOTANIC ORG 24 Cow Thieves and Outlaws Reunion Benefits Woolaroc Museum and Wildlife Preserve. WOOLAROC.ORG St. Jude Run/Walk Benefits St. Jude Children's Hospital. FACEBOOK.COM/SJWRTULSA Wine and Jazz Festival Benefits the Stonebrook Project. THESTONEBROOKPROJECT.ORG 27 Champions of Health Gala Benefits the Oklahoma Caring Foundation. CHAMPIONSOFHEALTH.ORG 28-30 Zarrow Mental Health Symposium: Exploring Family Constructs Benefits Mental Health Association Oklahoma. ZARROWSYMPOSIUM ORG 30 Bright Lights Benefits Sangha Tulsa. FACEBOOK COM/SANGHATULSA Wine and Roses at Woodward Park Benefits Tulsa Garden Center. TULSAGARDENCENTER.ORG EDITOR'S NOTE: HIGHLIGHTED EVENTS SPONSORED BY TULSAPEOPLE JOHN BRENNAN CIA Director (2013 2017), Senior National Security and Intelligence Analyst for NBC News and MSNBC The Role of the Superpower: Global Trends and Perspectives April 26, 2023 | 9:30 - 11 a.m. Cox Business Convention Center CARLA HARRIS Managing Director, Morgan Stanley, Author of Expect to Win: 10 Proven Strategies to Surviving in the Workplace Carla's Strategies: Maximize your Success October 5, 2022 | 8 - 9:30 a.m. DoubleTree by Hilton Hotel Tulsa Downtown 202 2-23 30 TulsaPeople SEPTEMBER 2022
TheTulsaArtsDistrict.org facebook.com/TulsaArtsDistrict @TulArtsDist#TulArtsDist Voted Tulsa's Top Entertainment District Over 70 retail and service shops, restaurants, bars, clubs, galleries, museums, parks, private businesses, and historic music venues form Tulsa's Top Entertainment District! Complete calendar and directory at TheTulsaArtsDistrict.org . CULTURAL D I STR I C T CER T FIED OKL A H OMA Scan for calendar with art exhibitions, music, sports, and other fun Congratulations to Guthrie Green on their 10th Anniversary. ART CRAWL FIRST FRIDAY THE FIRST FRIDAY OF EVERY MONTH, 6–9 pm HOME OF TulsaPeople.com 31
4. Guests enjoy filling their plates with local fare.
1 4 3 2 1 4 3 2 CARTERKAILEYTULSA:OFTASTEGILBERT;TOMBASH:THE 32 TulsaPeople SEPTEMBER 2022
2. Guests enjoyed a sit-down dinner provided by Justin Thompson Restaurant Group.
1. 2022 Bash committee member Tawnie Herburger, 2022 Bash Co-Chair Heather Van Hooser, 2022 Bash committee member Tiffany Martin and 2022 Bash Co-Chair Sydney Freeman
3. Bash attendee Chad Zamarin, 2023 Bash Co-Chair Bronya Zamarin, 2023 Bash Co-Chair Kulsum Siddiqui and Bash attendee Jamal Siddiqui
4. Bob Wagner and Gayle Wagner, local McDonald's owner/operators Big Brothers Big Sisters of Oklahoma raised $250,000 at its 38th annual (and first in-person since 2019) Taste of Tulsa fundraiser on April 30 at Hard Rock Hotel and Casino Tulsa. Guests numbered 250 and enjoyed sampling foods from more than 25 local restaurants, an auction, dancing to live music, a wine pull and other festive games. The event was emceed by KTUL anchor Mark Bradshaw. Brandon Webber was named the 2022 Matt Burtelow Memorial Award recipient. According to BBBSOK's CEO Melissa Ramirez, this award "is given to an individual who has made a significant impact on Big Brothers Big Sisters of Oklahoma in Tulsa. Named for a late Big Brother who always went the extra mile for his Little and the agency, the award honors the best of the best."
Over 300 guests attended Ronald McDonald House Charities of Tulsa's largest fundraising event of the year (formerly known as McDazzle) on April 28 at OKPOP Museum. The night's theme was "The Bougie Bash," and patrons enjoyed a sit-down dinner, live auction and dancing to live music by The Nightly Dues. The event was emceed by Gentry Johnson. RMHC of Tulsa is a 24-bedroom facility that provides lodging, meals and laundry access to families with children receiving care in Tulsa area hospitals. This year's Bash was such a success that comfort will be able to be provided to 296 families for a total of 4,139 nights.
1. BBBSOK CEO Melissa Ramirez addresses fundraiser attendees.
The TasteBashofTulsa
2. Little Brother Anthony Peters and Big Brother Gerald Thomas 3. Honorary Chair JoAnn Schaub of Bank of Oklahoma with 2022 Matt Burtelow Award recipient Brandon Webber
The first Executive Speaker is John List. John List is the Chief Economist for Walmart. He is also the author of The Voltage effect. There will be copy of the book available for purchase with a book signing following the luncheon.
Wednesday, October 19, 2022 • 11:30 to 1:00pm Stacy Kymes President and Chief Executive Officer, BOK Financial
To RSVP Scan: Proceeds from Friends of Finance tickets help fund scholarships for Collins College of Business students.
Visit Collins College and Friends of Finance at one of the Executive Speaker Series Luncheons for an unmatched networking experience.
Friday, September 16, 2022 • 11:30 to 1:00pm John A. List Chief Economist, Walmart; Distinguished Service Professor, University of Chicago
SAVE THE DATES FOR 2022-23 FRIENDS OF FINANCE SAVE THE DATE FOR OF FINANCE
Wednesday, January 18, 2023 • 11:30 to 1:00pm Alan Armstrong President and Chief Executive Officer, Williams Wednesday, March 15, 2023 • 11:30 to 1:00pm
Sid McAnnally President and Chief Executive Officer, ONE Gas Wednesday, April 19, 2023 • 11:30 to 1:00pm Scott Herren EVP and Chief Financial Officer, Cisco Friends of Finance provides forum that fosters a passion for business and an opportunity for networking with the Executive Speaker Series luncheon. As an Executive Speaker Series, seven times a year, Friends of Finance features business leaders from some of the world's largest companies who speak on topics of their choice.
Wednesday, November 16, 2022 • 11:30 to 1:00pm Chad Richison President and Chief Executive Officer, Paycom
Dana Schuler Drummond, founder and CEO of Sharpshooter Communications, is this year's Outstanding Professional Fundraiser. The Outstanding Philanthropist-Individual recognition goes to Susan Rogers for her work with the Tulsa SPCA. Karen Keith and Tim Lyons, who served as co-chairs of the 2021 Tulsa Area United Way campaign, are being recognized as Outstanding Volunteer Fundraisers.Assistance League of Tulsa is the Outstanding Philanthropist-Organization honoree for its work providing school clothes to underserved students. Public Service Co. of Oklahoma is being honored as Outstanding Philanthropist in Diversity, Inclusion and Equity, especially for its work over the last three decades including the Indian Health Care Resource Center and Greenwood Rising.
NEWS FROM OUR
Friends of Finance was established in 1987 by three alumnus — Bob Prince, Bruce Currie and Bob Harrison — and two faculty — Roger Bey and Mark Collins — to help gain national prominence for TU's education programs, students, alumni and faculty in the Collins College of Business' School of Finance and Operations Management. Friends of Finance is a membership organization comprised of business professionals, TU alumni and other supporters of the Collins College of Business.
Assistance League of Tulsa: Pat Banzhof, Kim Campbell, Julie Brockmeier, Yolanda Taylor
Formerly chief economist of Uber and Lyft, List is a professor of economics at the University of Chicago whose research includes more than 200 peer-reviewed journals and several published textbooks. He is the author of "The Why Axis" and "The Voltage Effect," which is expected for release in early 2022. He is the current editor of the Journal of Political Economy.
ADVERTISERSFourindividuals and two organizations will be recognized as recipients of the National Philanthropy Day Awards at the Association of Fundraising Professionals' Eastern Oklahoma Chapter conference and luncheon on Nov. 18.
NATIONAL DAY AWARD WINNERS ANNOUNCED
Creating Blingo, an online game the shop started as a way to connect with its customers during the pandemic, is the innovation factor that set Amber Marie and Co. apart from other stores across the country.
At this summer's Retailer Excellence Awards, south Tulsa's Amber Marie and Co., 4932 E. 91st St., was recognized with the retail award for Social Media Outreach and Online Initiatives.
Amber considers the REA the ultimate recognition for the hard work she and her mother pour into the business. "During the pandemic our customers and Tulsa community members supported Amber Marie and Co. and helped this small business thrive," she says. "As mom and I travel and talk to other retailers across the country, we learn how truly blessed we are to live in a city with such amazing people."
AMBER MARIE AND CO. WINS NATIONAL AWARD
Learn more at ambermarieandcompany.com.
John List Jere and Amber Welch
On Sept. 16, the Collins College of Business' Friends of Finance launches its 38th season of the Executive Speaker Series at the University of Tulsa with Walmart's Chief Economist John List Reservations are required for the luncheon that begins at 11:30 a.m. inside the Great Hall of Allen Chapman Student Union, 3135 E. Fifth Place.
"Blingo is about having fun, forging friendships and being able to gather together with friends and family once a month, no matter where they live," says Amber Welch, who owns the store with her mother, Jere Welch. "It's like having a bunco party with your friends or neighbors, but miles apart." Blingo boxes are available in standard, men's and children's options, and can be purchased as a gift. Each Thursday the store hosts shopping events on its Facebook page, facebook.com/ ambermarieandco."Westartedour Thursday night live shopping events a year before the pandemic," Amber says. "It's (our) opportunity to connect with our amazing customers and tell them why we purchased certain products and also explain the features and benefits."
Public Service Co. of Oklahoma: Sammie Miller, Cathy Sullivan, Joyce Roberts, Amy Brown
TU'S SPEAKEREXECUTIVESERIESRETURNSTHISMONTH
The upcoming conference and luncheon will include remarks from featured speaker Tom Iselin. Visit afp-eastok.org for more information.
34 TulsaPeople SEPTEMBER 2022
PHILANTHROPY
The Executive Speaker Series brings leading executives to the TU campus to share their knowledge and explore important business issues. Since 1987 more than 240 nationally prominent business and public leaders have participated in the series.
HAWKINSBETHAWARDS:PHILANTHROPYCOURTESY;CO.:ANDMARIEAMBERLIST, Tim Lyons, Karen Keith, Susan Rogers, Dana Schuler Drummond
Other Executive Speaker Series guests this year will include Stacy Kymes, president and CEO of BOK Financial, on Oct. 19; Chad Richison, president and CEO of Paycom, on Nov. 16; Alan Armstrong, president and CEO of Williams, on Jan. 18; Sid McAnnally, president and CEO of ONE Gas, on March 15; and Scott Herren, executive vice president and chief financial officer of Cisco, on April 19.
Visit business.utulsa.edu/friends-of-finance to learn more.
Despite years of collaboration between homeless service agencies and shelters, the numbers of those experiencing homelessness continue to rise in the wake of the COVID-19 pandemic and an affordable housing shortage.
WHENHOMEthere'snotogoto
35
STORY AND PHOTOS BY TIM LANDES
Biggest needs: Men's clothing, socks, underwear, towels, cash donations
Tulsa Day Center 415 W. Archer St. | tulsadaycenter.org
Overnight capacity: 85 daily and up to 100 people max Staff: 52 Admission requirements: Single men and women and those battling a mental health crisis. No registered sex offenders. Meals provided: Dinner for overnight guests
"We engage and we have a service navigator on board helping with the case managers to help guide people through services," he says. "If they need the clinic, we get them there. They need clothes, we get them there. They need case management, we can do that, too."
According to data there are over 2,500 experiencing homelessness right now.
Homelessness is becoming an even bigger national conversation as the numbers rise due to many factors including a surge in home rental prices in a seller's housing market. How does Tulsa compare when it comes to some of these other cities' stories of combating homelessness? The New York Times recently published an article on Houston's efforts. In the last 10 years they've housed 25,000, which is 2,500 a year. Here in Tulsa (with a population of 402,000 people versus 2.3 million in Houston) we've housed nearly 3,000 people in two years with a third of those being housed through our Tulsa Day Center Rapid Rehousing program ... I have resources. I have money to house people. There are literally people sleeping outside with a housing voucher in hand. They cannot find housing. People sitting in our shelters waiting. I have money that I can spend to get people
How did the Day Center adapt during lockdowns, and how has its role changed since? Pre-pandemic we had 350 to 400 people in the old part of the building. When the shutdown occurred, we kept 100 people in our shelter, sheltered in place, day and night. We were basically not taking any new people coming in during the day. I should preface this by saying the shelters have been overburdened for years pre-pandemic. Today our capacity is 85 on a normal day as we continue to follow (Centers for Disease Control and Prevention) guidelines. What are the numbers of homelessness you're seeing today? Despite the fact we're able to house anywhere from 75 to 125 Tulsans monthly, we have 200 to 300 Tulsans becoming homeless each month for the first time or again.
Tulsa's three adult-focused shelters sit within blocks of each other downtown in the Tulsa Arts District. Their leaders discuss the growing crisis and how they're working to meet the increased needs.
TulsaPeople.com
Tulsa's downtown homeless shelters are adapting to meet growing demands.
Mack Haltom has worked for Tulsa Day Center for 23 years and is still getting used to the new shelter. In October 2021, the Day Center opened a newly remodeled facility that includes a bigger clothing distribution center and an expanded and updated clinic. While the numbers of people who can stay have been reduced due to COVID-19, services are going full steam ahead.
Overnight capacity: 212 beds Admission requirements: No registered sex offenders. Guests must follow rules of conduct. Meals provided: Dinner service open to the public daily at 5:45 p.m. Overnight guests served breakfast. Staff: 56 in homelessness prevention Biggest needs: Toiletries, clothing, furniture, vehicles in working condition
housed, but I don't have housing resources. I never thought I'd see that day when we'd have more money than housing. We're at 95% to 98% housing capacity for people who can afford housing.
36 TulsaPeople SEPTEMBER 2022
The Rev. Steve Whitaker has worked for John 3:16 since 1989. He acknowledges they are fighting a continuously growing problem, but they are taking steps to help their clients learn life-changing skills, while addressing issues.
So moving them into this kind of semi-rural type of setting is a little more wholesome, and it's pretty nice that we're this close to downtown.
How is John 3:16 adapting to the increased need for housing? I don't need to tell anybody who is downtown working with the homeless how many people are concentrated down around all the shelters and around what's called the Justice District. We, for a long time, have wanted to take our people who are in our residential recovery program out of the downtown area, so we are adding on to this site. There is 160 acres here in what used to be a school. We acquired it in 2013. This is in the process of being converted right now to a men's residential recovery center for persons experiencing homelessness. We're also adding a 30-bed residential recovery center for women. The men's residential recovery is currently housed in the shelter downtown. We took 50 of those beds and created a residential recovery program. That is going to be completely taken out of downtown, and people in residential recovery are going to be moved out here. There are a number of good reasons for that. I don't need to tell you how many new restaurants are downtown. Anybody who builds a restaurant these days builds a bar into it, so the presence of alcohol, along with all the other things that are floating around the IDL is not a fun, wholesome, comfy environment for persons experiencing addictions.
You've been working to reduce homelessness for over two decades here at the Day Center. Where do we go from here? I know it's frustrating downtown. It's frustrating city-wide seeing the number of people that are unsheltered. Unless we build more shelters, I don't know what else our solution is. There's not enough capacity in our shelters. Even if we did, we still don't have enough capacity to bring in everybody under the sun into the shelter. There needs to be more transitional property. There needs to be a better plan of getting affordable housing out there. We have 35 permanent supportive housing units at Hudson Villas that are available for those who are experiencing chronic homelessness. Well, we have those pretty well full. We're flipping some units, but city-wide there are 800 people on a By-Name List in Tulsa for just a few units of permanent supportive housing. So permanent supportive housing is needed in Tulsa as well. It's quite the undertaking. Through A Way Home for Tulsa, we (as a city) have never been so together and unified since I've worked here 20-plus years. We're working so well collaborating together. What we need is the City of Tulsa to step up and really say we're going to take the lead on this and get some affordable housing going. We need city leaders and county leaders to come together and say, "Yeah, we're going to make this happen."
Mack Haltom, executive director of Tulsa Day Center
Homelessness is on the rise according to the data. What are you seeing at John 3:16? Unfortunately, the numbers have continued to grow in my entire 33 years here at John 3:16. I would say that our shelter numbers are up significantly. We have 212 beds. By the end of this year, we'll have 300 (beds). We have been the overflow weather emergency shelter for almost as long as I've been here. We'll be able to host closer to 400 in emergency shelter by the end of this year, but right now we can get up to 320 when needed. (In June) we served 15,000 meals.
John 3:16 506 N. Cheyenne Ave. | john316mission.org
"My perspective is we're moving forward. A lot of people are being helped in compassionate, hospitable, loving, caring, appropriate ways," he says.
How will the new program work at the site of the former Chouteau Elementary School, 575 N. 39th W. Ave.? We'll utilize some of the classroom space here for people to come in and teach things like framing houses or electrical wiring as part of the Work Life program. This building sits on 10 acres, which leaves 150 acres we plan to use to raise our own beef and grow food. We have a 7-acre garden, and the deer fences are up because there are really a lot of deer out here and they'll eat all the crops. We have our own wells. We have our own tractors. We have all of our own stuff. Last week, we harvested 500 pounds of honey off our honey farm. We're looking to create industry on the site that creates a sustainable living wage ($18+ per hour in Tulsa) for a lifetime. So if somebody gets a job here, then perhaps they could actually consider working through till they decide that they're ready to retire. There aren't many $18 an hour or $20 an hour jobs in our community. It's an ambitious goal to create jobs for the community with a viable industry.
Hear from Tulsa Day Center's Noe Rodriguez on the Sept. 21 episode.
According to Housing Solutions By-Name data as of July 2022 John 3:16 Senior Pastor, President and CEO Rev. Steve Whitaker at the agency's women's residential recovery center currently under construction on how we can collaborate better, while bringing other resources here into the building, because transportation is always an issue as well. We're looking at doing up to 90 days for a stay. Some people need a springboard to save some money and get things lined up. It provides that avenue for those individuals. But also for those individuals who have higher barriers that really struggle — maybe it's relapse, maybe there's medical things going on, maybe they're waiting for (Social Security Income), maybe they're on the housing list, and they literally can't afford what is out there, so they have to have some type of affordable housing, or subsidized housing. It creates space while they wait for those opportunities that are out of their control, or they're maybe needing some resources before they can be ready to go back out into the community.
TP
37
Average overnight guests: 200 Admission requirements: No registered sex offenders and individuals must be able to take care of themselves. No restrictions based on gender identity or sexual preference. Meals provided: Breakfast and dinner for overnight guests. Lunch is open to everyone.
You average 200 overnight guests. What is the max you can host? Anytime it's over a certain temperature with heat index, or it's under a certain temperature, we will go into what we call "inclement," which means we provide overflow, or we create more bed space. We definitely can go into the 220s, which is where we've been consistently this summer. We can host up to 276. How have you adapted throughout the COVID-19 pandemic? We've actually increased our bed space for the general population. We had 30 beds for females, and we're up to almost 60 now. We've seen a significant increase in our female single population. We're also providing more meals. We did over 22,000 meals in May, and in June it skyrocketed. Our public meals are open. We don't ask questions. We just feed people. And we have people that are driving here. I'm sure some of that has to do with how expensive it's getting just for groceries and different things. Since October we have served over 150,000 meals. You're new to Tulsa after working in other regions. Is there something you're looking to do differently here that has worked in other places? At our shelter they leave every day, and then they come back in, and they have to check in and see if there's a bed. This fall we're going to change that to where individuals are able to come in and stay. We're really trying to be guest-centered, so by putting ourselves in their shoes, we can provide a better service. With that there will be a lot of different changes in policies and accessibility to resources
Jennifer Leck, director of social services for Salvation Army Tulsa TulsaPeople.com
Staff: Approximately 50 Biggest needs: Men's and women's undergarments and socks, hygiene products
2,700 experiencing homelessness
by the numbers
Tulsa Homelessness
45% identify as Black, Indigenous or Person of Color 55% have been justice involved 52% have a mental illness 50% are a victim of domestic violence have aged out of foster care
Salvation Army Tulsa Center of Hope 102 N. Denver Ave. | southernusa.salvationarmy.org
20%
Jennifer Leck is a Marine veteran who has devoted her career to social work all over the country, including Billings, Montana, and Dallas. She recently relocated to Tulsa's Salvation Army Command Post after working for the agency in Stevens Point, Wisconsin. "I actually worked at a 50-bed shelter, and this is almost 300," she says. "It's a significant need here in Tulsa, but also a great service that we're providing. I was excited to join the team, and I think we have some really great direction coming. We're making a lot of changes, so it's a really good time to be here."
COURTESYTOWERMID-CONTINENT BARTHOLOMEWRICK 38 TulsaPeople SEPTEMBER 2022
The art
of DOWNTOWN
In a city like Tulsa, where architectural treasures are part of everyday life, a walk downtown is an artistic experience of its own. In the hands of an artist, the built environment becomes an ever-shifting canvas, where detail and dimension live side by side with rushing feet and shifting light. TulsaPeople spoke with Tulsa artists Mark Lewis, Anke Dodson and Rick Bartholomew about how their di erent mediums and approaches allow them to explore the urban landscape in ways that inspire the rest of us to stop, look and revel in its magic.
THREE TULSA ARTISTS REFLECT ON THEIR PASSION TO CREATE ART FOCUSED ON THE URBAN LANDSCAPE. STORY BY ALICIA CHESSER | PHOTOS BY MICHELLE POLLARD
"Library View" inside downtown's Central Library TulsaPeople.com
Trained as a painter, Lewis works from life and memory, layering paper and glue to create a real-time image of a passing moment. He often spends hours each day outdoors at a chosen site, working and watching simultaneously, and his tactile cityscapes play in an inviting space between the gurative and the abstract.
A walk down a city street means experiencing continuity and change all at once — a complex reality that vibrates through Lewis' collages. In a space like downtown, his work suggests we're always building and discovering all at once, participating in every moment, with every step. As his paper is layered, piece by piece, so is each streetlamp, each stop sign, each gesture, each memory. It takes many parts to make a city's whole.
tools of what he calls "a physical engagement, a conversation I'm having with the landscape."
Dynamic interplay
A bucket of glue, a portfolio full of paper scraps, some pencils and a foldable easel — these are the
Mark Lewis' subject matter is often the Oklahoma landscape, including Tulsa's urban street scenes. Next month his work will be part of a two-person exhibit in New York City.
If you've ever been strolling in the city and happened upon an artist creating a giant collage right there on the sidewalk, chances are you've seen Mark Lewis.
As passersby go about their business, and bricks and asphalt re ect the day's shifting light, so too do Lewis' own simple materials interweave with what he calls "the ordinary extraordinary": the sublime, mundane material of a city morning.
Mark Lewis and his work
"Both painting and collage are about building from one experience to the next, constructing an image over time," he says. "It's about not knowing what's going to happen and discovering through the process. I really like discovering things more than going to look for them."   Born in southeastern Oklahoma, Lewis returned to the state after many years on the East Coast and retired last summer after 22 years of teaching art at the University of Tulsa. He maintains a robust personal practice at his studio in Kendall Whittier. A 2020 show at New York's Bowery Gallery featured his collages of Tulsa streets — subtle explosions in shades of gray that place the viewer within a dynamic interplay of light, shadow, stillness and action. It's an interplay Lewis nds in every part of the city, from South Peoria Avenue in Brookside to Mother Road Market to downtown's South Boston Avenue, which he particularly loves. "It's one part something that's purely visual, but it's also the more daily life sorts of things that keep me interested," he says.
Naturally, as in any plein air art practice, weather, street sounds and viewers who stop by all become part of the process. e object (the collage) and the subject (the street) begin to intertwine, not just conceptually but also physically. "It's de nitely not easy. It's de nitely not convenient. But I really feel like I start becoming part of the neighborhood, and I do like that," he says. "Once it's me, the landscape and the work, then somebody else can come along and enter into that conversation." Even in a piece that's complete (Lewis' word is "resolved"), there's space for the process to continue.
39
"I've found that the more I look at a building, the more I understand it — what the design is," she says. "Artist friends I have, they just shudder when they see one of my drawings. ey think, 'You've got to go crazy doing this.' But not really. It's no di erent than somebody drawing a landscape. I love detail. And those downtown buildings are really a treasure trove."  e medium of watercolor, with its naturally mobile quality, allows Dodson to play with light and re ection in ways that feel organic — while exploring the textures of building materials through the granulations in the pigments, which come right out of the earth. Whether painting a night scene with her beloved Atlas Life sign casting a glow over Boston Avenue, or creating the o cial poster for this year's Oktoberfest, she captures moments where the city feels alive, giving us shimmering perspectives that enliven our own ways of seeing. Her work is on view at the Royce Myers Gallery, 1706 S. Boston Ave.
With a love for detail, perspective, color and shadow, Dodson — who exudes a spirit of wonder and delight — explores downtown Tulsa with an eye for illuminating what we might never have noticed otherwise. Even when she's painting from high above or far below (she enjoys exploring both perspectives), her work feels intimate, almost like you could put your palm right up against it and feel the warmth of the brick or the coolness of the shadows buildings cast.
perspectiveExploring
Under the ow of Anke Dodson's watercolors, a downtown building looks almost alive — like a sensate structure, responding to the light. Shiny car bumpers wobble in marble re ections. Columns sway like trees in the arcs of glass windows. Evening light turns neutral shades of steel and stone into hues of purple, orange and turquoise.
ough not formally trained in drafting, Dodson has always had a fascination with architectural subjects. She photographs buildings as she walks around the city (she's been a frequent attendee at "Top of the Town" tours), sometimes grabbing a cup of co ee while she waits for the light to hit them just right. en she creates a thorough pencil drawing on tracing paper, which sometimes takes a week or two, and transfers that to watercolor paper.
Dodson attributes her love of architecture to growing up in Europe, where she was surrounded by buildings with history that went back hundreds of years. " ere are churches near my hometown in Germany from the 900s that are still in use every Sunday," she says. "Tulsa is so young in comparison to what I'm used to. Downtown was stamped out of the ground in less than two decades. It's just amazing. I always nd new things to look at in these buildings. ere's just something about them that's fascinating. And I know this will not be repeated because nowadays they would be so expensive to build."
40 TulsaPeople SEPTEMBER 2022
In addition to downtown Tulsa scenes, watercolorist Anke Dodson often paints marine settings and landscapes, especially trees. This month Dodson will participate in Artfest at the German American Society of Tulsa from Sept. 10-11.
"Sometimes I take a picture and think, ' at's a painting already right there,'" she says. "But you have to do something with it. You have to wake up the colors. It's really just about an appreciation of what's here."
Now retired after approximately 20 years of teaching at his alma mater, Oklahoma State University, where he earned a bachelor's degree in architecture and a master's in interior design, Bartholomew nds himself nearly as busy as ever. He regularly takes commissions for his one-ofa-kind drawings that bring a personal touch. He works with residential builders, homeowners, architectural rms, high-end appliance design rms, and even clients like country star Reba McEntire, who recently reached out for some renderings of her new music and restaurant venue in Atoka, Oklahoma. His portfolios are packed with designs of every kind — including furniture pieces created for Bearwood Concepts and works on canvas made using handmade stencils inspired by the Tulsa art deco buildings he so admires.
Architecture and design are common subjects for Rick Bartholomew, who joins Tulsa Public Schools as a part-time art teacher this semester. "I wanted to help out in a small way to give back to the Tulsa community and hopefully inspire young students to experience the many facets of art, design and art history," he says.
Bartholomew's art belies not just exquisite technical skill, but also the pleasure he takes in working within a vibrant creative design community, where any day could bring a totally di erent kind of job. Sometimes working in color (he favors Magic Markers or watercolors), sometimes in striking black and white, Bartholomew sings in pen and ink, limning the history of a structure with obvious joy. His Pennsylvania Dutch lineage includes carpenters, ne seamstresses and gifted car mechanics — all "industrially creative" people."e art of 'hand-drawn' is a dying breed," Bartholomew says. But in his hands, and in the estimation of his clients, it's as alive as ever. He's still got the itch to teach; he's led workshops across the region and at Ziegler's Art and Frame, where much of his work is on display. When you snap up a memento set of "Tulsa Towers and Landmarks" prints at Art in the Square, or commission a building portrait as a "welcome to Tulsa" gift, it's an a rmation that urban design is, after all, an art made by people, for people. TP
Although willing to work in design software platforms when a client requests it, he nds people still want hand-drawn pieces. "I think people just connect more with the hand-drawn look," he says. "It just makes them feel good, especially in residential illustrations. But even in commercial projects, some like that look because it's still a little conceptual, whereas computer-generated drawings are really precise, like ' is is what you're going to get.' As realistic as I try to get an illustration, it still doesn't lock them in."  "Realistic" is a spectrum in Bartholomew's work. His illustrations can capture every leaf on a tree and brick in a wall (plus the veins in the leaves and the mortar between the bricks) — or they can amplify or downplay certain elements, according to what a client wishes to emphasize or what he wants to explore. His "Tulsa Towers and Landmarks" series, for instance, focuses on just the crowns of the city's most iconic buildings.
"If you try to do the whole building from top to bottom, then you lose the detail," he says. "And I think there's just more notoriety with the upper portion; people relate more to that."
People connect to buildings in so many ways: as workplaces, homes, memories or simply parts of their everyday landscape. For Rick Bartholomew, every new drawing is an opportunity to highlight those connections. From penand-ink illustrations of landmark skyscrapers, to commissioned home portraits, to visualizations of revivi ed main streets, his creative energy has reached into nearly every aspect of design.
Find Bartholomew and his art on Oct. 1 at Utica Square's Art in the Square.
TulsaPeople.com 41
designUrban
SEVEN PROJECTS ARE ADDING OFFICE, RESIDENTIAL, COMMERCIAL AND MIXED-USE SPACE TO THE DOWNTOWN LANDSCAPE.
D O W N T O W N 42 TulsaPeople SEPTEMBER 2022
Tenants will begin moving into 222 N. Detroit Ave. this month.
Destination
COURTESYEVANS-FINTUBE:POLLARD;MICHELLE BY JAMIE RICHERT JONES AND BLAYKLEE FREED
"Downtown Tulsa is unrecognizable from a decade ago," says Brian Paschal, CEO of Lobeck Taylor Family Foundation and foundation board member of OKPOP Museum. "With these current developments, the same will be true a decade from now. The creative energy, investments and community engagement are shaping Tulsa's next generation."
he spirit of rebirth rising throughout downtown is undeniable. From the omnipresent tower cranes filling the skyline to the constant sounds of construction, there is a long-anticipated renaissance taking place. As local economic and community leaders reimagine the exciting possibilities, there is a tidal wave of new projects to look forward to.
T
Construction continues at Santa Fe Square.
Office Retail 30,000 square 20,000 square feet $160 million completion: June 2024 team: American Residential Group, Fishless Desert, Industrial Developers of Oklahoma
Tulsa-based Selser Schaefer Architects is behind the design of the project with a $160 million budget. Nelson says the completion date for the office tower is February 2023, and the multifamily apartments and retail area is expected to be completed in June 2024. As for tenants, local law firm Hall Estill will occupy part of the office space, and McNellie's Group plans for an Italian restaurant on the plaza. There are many hands working behind the scenes to make Santa Fe Square a reality — and downtown a place more people want to be. The City of Tulsa is currently inspecting work at Santa Fe Square, according to Lara Weber, communications officer for the City of Tulsa. That work includes the installation of waterlines, sewer lines, stormwater drainage structures, driveways, sidewalks and curb ramps in compliance with the Americans with Disabilities Act.
space:
space: 160,000 square feet Apartment units: 184 Parking garage spaces: 720
Development
PROJECT HIGHLIGHTS Facility: 120,000 square feet Estimated cost of phase one: $44 million Development team: Team Alchemy, which includes Franchell Abdalla with Be Good Development and JE Dunn/JE Dunn Capital Partners, as well as other local, state and national architects, engineers and Thispreservationists9.5-acreproject is set to transform a former industrial site into a mixed-use area with food, retail and office space, as well as local small business incubator space.
The Santa Fe Railyard was a bustling place in midcentury Tulsa, bringing cargo and people from all over the nation to Green Country. Tulsa visionary Elliot Nelson hopes to reinvigorate the area with Santa Fe Square, a multi-use development in the Blue Dome District bordered by First and Second streets and Greenwood and Elgin avenues. The land was most recently used as a large parking lot. In the next few years, the space will include apartments, a parking garage, retail and office space and a public plaza, according to Nelson, principal at Fishless Desert (a developer on the project) and CEO of the McNellie's Group (which will open a restaurant in the plaza). Hotel Indigo is part of the property and has been open since 2018.
TulsaPeople.com 43
PROJECT HIGHLIGHTS Facility: 58,000 square feet Terrace: 4,500 square feet Development team: Oklahoma Historical Society, Nabholz Construction, Lilly Architects Interactive exhibits and world-class installations are coming to Tulsa's newest museum dedicated to Oklahoma artists and their contributions to popular culture. The museum, administered by the Oklahoma Historical Society, is currently in phase two of construction and exhibit development, and it will announce a completion date and grand opening plans at a later time, according to Meg Charron, OKPOP deputy director of outreach and productions.
The $25 million state-funded project broke ground on Oct. 23, 2019, but completion was slowed by COVID-19. Charron says the fully immersive and interactive museum also will include multiple venue and performance spaces, educational incubation areas for community artists, a recording studio and a 3,000-square-foot retail space, the OKPOP Shop. Evans-Fintube Site South of USA BMX headquarters, 490 N. Lansing Ave.
Budget:
The first phase of the project is anticipated to be the redevelopment of the 120,000-square-foot Oklahoma Ironworks building, according to Katy O'Meilia, senior associate and Tulsa office director of TSW — a fullservice planning, architecture and landscape architecture OKPOP RenderingMuseumofEvans-Fintube site
feet Public plaza:
Estimated
Nelson hopes Santa Fe Square and its plaza will be an anchor point for gathering in the Blue Dome District, similar to Guthrie Green in the Tulsa Arts District. "We don't really have that in the Blue Dome," he says. It can act as an epicenter for annual district events like Tulsa Tough and St. Patrick's Day celebrations, as well as year-round. "I think we'll do a lot of events throughout the year and try and activate it and make it a place where people can gather that's not a restaurant or bar."
Santa Fe Square 501 E. Second St. PROJECT HIGHLIGHTS
OKPOP Museum 422 N. Main St.
Oil Capital Building 507 S. Main St.
TP
Road rehab Some of downtown Tulsa's street rehabilitation is concluding in the Arts and Greenwood districts. Renovations to stretches of East Reconciliation Way and North Martin Luther King Jr. Boulevard are nearing completion, according to LARA WEBER, communications officer for the City of Tulsa. The project also includes converting two blocks of North Detroit Avenue from one-way to two-way traffic and replacing four traffic signals at intersections nearby. Weber says the next streets scheduled for rehabilitation are East Seventh and Eighth streets, with work starting in late 2022 or early 2023, and the two-way conversion of Detroit Avenue will continue to East 13th Street.
Number of residential units: 29 Starting price: $750,000 Shared rooftop space: 5,000 square feet interior and 6,000 square feet exterior Parking spaces: 64 Commercial space: 5,000 square feet Cost of construction: $26 million
POLLARDMICHELLE 44 TulsaPeople AUGUST 2022
Schram owns the building with husband Doug and another couple, Kathy and Jeff Weaver. Lori and Jeff are construction managers on the project. The quartet met while renting apartments downtown. They fell in love with the Tulsa Arts District and being within walking distance to all downtown has to offer. The four of them dreamed of creating luxurious lofts where residents can customize their own spaces. "We primarily wanted to own a home on par with a quality custom home, rather than an apartment-grade project," Lori says. They broke ground in 2019. The two- and threebedroom condos start at $750,000 and include access to the shared rooftop area with 11,000 square feet of indoor and outdoor space, on-site storage, ventilated interior parking, a fitness facility and luxury kitchen and bathroom furnishings with Tulsa skyline views.
PROJECT HIGHLIGHTS
A completion date and final details of the site have not been announced, but developers hope this will bolster the area with more opportunities for Tulsa residents, businesses and visitors. "The hope is to create a model for incremental, small-scale development that gives local entrepreneurs and developers more opportunity to play a larger role in the future development of Tulsa," O'Meilia says.
Number of residential units: 47 Starting price: $700/month Amenities: Central HVAC, vinyl floors, stone countertops, stainless steel appliances, shared laundry, 24/7 security with fobbed entry
Davenport Lofts 405 N. Main St.
Formerly built as the headquarters for WPX Energy until it was absorbed by Devon Energy in 2021, this building offers Class A office and retail space right next to Guthrie Green. Crowe and Dunlevy, an Oklahoma Citybased law firm with a 33-year presence in Tulsa, will be the first tenant, slated for a September move-in. Flintco Construction and Wallace Design Collective are part of the local team that brought this project to life. Cushman and Wakefield are the leasing agents.
PartnerTulsa managed the Request for Proposal (RFP) process that helped the project's leadership committee select developers, explains Casey Stowe, senior vice president for development finance and strategic investment. The committee, comprised of city leaders, business owners and community members, selected Team Alchemy in May."We like to see public spaces, if we can, but also are cognitive of the fact that this needs to be a profitable venture," Stowe says. "Part of the RFP process and winning submission was (focused on) wealth creation and economic opportunity for the community in north Tulsa."
Sinclair Building 6 E. Fifth St.
firm working as part of Team Alchemy, the collaborative development effort behind the project.
Davenport Lofts will welcome residents this month.
"It's going to be a catalyst project," O'Meilia says. "I think it's going to be the first domino that starts a string of new development projects north of Highway 412."
PROJECT HIGHLIGHTS
Stories: 8 Units: Ranging from studio to two-bedroom apartments In early 2021, Ross Group bought the beaux-arts style Sinclair Building, one of Tulsa's first skyscrapers, for $4.7 million with plans to invest at least $15 million in refurbishing it, according to a Tulsa World report. Ross Group partnered with Merriman Anderson Architects, a Dallas-based design firm, to create a mixed-use design.
Construction continues on individual units, streetscaping and retail space, but co-owner Lori Schram says 70% of the condos have been purchased and residents will start moving in this fall.
PROJECT HIGHLIGHTS
PROJECT HIGHLIGHTS Facility: 260,000 square feet Stories: 11 Parking spaces: 605-plus (private/public parking garage)
The City of Tulsa owns the property, which Stowe notes is a piece of local history. "Much of the iron that is inside our beautiful buildings downtown went through this facility," he says.
Retail space: Includes brewery Price Family Properties finished construction in January 2022 for the space that includes 47 studio apartments ranging from 480-620 square feet. All units are occupied. Built in 1920 in the heart of the Deco District, the building also is home to local brewery Eerie Abbey Ales and has storage options available for residents. 222 N. Detroit Ave.
Since opening on Sept. 7, 2012, Guthrie Green has transformed a neighborhood of restaurants, businesses and residences into a thriving, lively arts-focused destination district.
"We had a lot of discussion about what the district needed (for) cohesion," Stava says. " e idea was to bring a central neighborhood park to the arts district that could be performance- and arts-based, and to provide an outdoor venue that brings the best of the city's music heritage into the district."
46 TulsaPeople SEPTEMBER 2022
Initially the vision of George Kaiser Family Foundation, Guthrie Green — named for Oklahoma's own Woody Guthrie — has bloomed into a local gem, people magnet, economic engine and trophy winner.
BY JANE ZEMEL
POLLARDMICHELLE
Open since 2012, Guthrie Green is a 2.7-acre property that hosts numerous community events — from performances to cultural festivals to food-centric gatherings — throughout the year.
Land for YOU AND ME
GKFF hosted multiple community and neighborhood meetings during the planning stage that included property owners, retail and restaurant owners and other constituencies. Je Stava, Tulsa Community Foundation chief operating o cer
In 2008, the property was an old freight yard, now repurposed into an elevated plaza and restaurant area. e space didn't feel welcoming — it was just an open area with dilapidated buildings, severely lacking walkability and decent streetscaping.Itwas architect and urban planner Bing om's idea "to have a green space in that oasis. He envisioned the old crate dock being a component of the revitalization into a neighborhood park," Stava says.
N
ew York City's Central Park spans 153 city blocks. A little closer to home, St. Louis's Forest Park sprawls over 1,300 acres. Right here, Guthrie Green covers one city block.But Guthrie Green is the little urban park that could. And did. And will. And this month, it celebrates one decade as the heart of the dedicated Tulsa Arts District in Tulsa.
and GKFF vibrant and inclusive team leader, says the group agreed the district needed something to tie it all together.
"Because it was in the middle of Greenwood and the arts district, it really made sense to be a green space, and the activation of it into a performance arts park has really been an important part of bringing life to the district," Stava adds.
e list of other popular recurring events includes Sunday Concert Series, Art Market After Dark, Starlight Concert Series, Food Truck Wednesdays and Hip-Hop 918.
Good news for families: Free movies in the park returned in fall 2021. "Guthrie Green provides free entertainment and experiences to support local vendors," Badin says. "We're really leveraging community-driven events."
Julio Badin, executive director of Guthrie Green and Gathering Place TulsaPeople.com
Most other old buildings had been razed during the urban renewal craze of decades past. "It was a destitute neighborhood then; skid row," Garcia says. "I watched it all happen and grow around me," he says of the ballpark, Guthrie Green and everything that followed. What might have taken 30 years to do was done in 10, according to Garcia. At one time, he claims, "there were over $250 million in projects within a ve-block radius of Gypsy."
Gypsy Co ee House occupies the rst oor; his salon, Bradley Sanctuary, is located on level two; and he lives in the third- oor "penthouse."
Another advantage of being across from Guthrie Green is "o ering this great experience for our employees," he says, citing yoga classes, Food Truck Wednesdays, and being able to walk to restaurants. Channel 6 sponsors Guthrie Green's movie nights' screen. Hunt is surprised at how one city block brought a community together. "It's matured. Like the trees," he says. The first visionary
Today, the area is a declaration of arts, housing the Tulsa Artist Fellowship, ahha Tulsa, Woody Guthrie Center, Bob Dylan Center, Cain's Ballroom, Tulsa eater, Greenwood Rising and soon-to-open OKPOP Museum. Stava rightly calls it "the epicenter" of the district, which is heavy with creativity. e park has had a signi cant economic impact on the neighborhood, with new businesses and attractions popping up everywhere — Shu es Board Game Cafe, Valkyrie, Saturn Room, Antoinette Baking Co., Lone Wolf, Que Gusto and LowDown, just to name a few.
Guthrie Green also hosts several signature programs such as Glow on the Green, Blue Whale Comedy Festival (returning for the rst time since 2019), Ghouls on the Green and partner events such as VegFest, International Jazz Fest, Global Bash and Earth Day. Tulsans have learned there is always something happening at the Green. ese events and everything else that happens in Guthrie Green is free. "We take great pride in being a venue that is for people of all ages and from diverse backgrounds across Tulsa," Badin says. "Economic barriers are removed to bring folks to gather and enjoy performance art and Tulsa's creative community."
"In 2022, we plan to boost community involvement through ongoing partnerships with passionate Tulsans and to open the Green to new friends who'll bring vibrant events, performances and great Tulsa music to the stage."
Any organization or group interested in using the park as a venue for programming can ll out an event proposal at guthriegreen.com. e park's programming team will provide quotes and park guidelines.Oneof the park's most popular events is the First Friday Art Crawl at the beginning of every month. "Everybody knows about it. Local artists set up shop and local talent is on stage. It's just a fun, interactive time," he says. Fitness on the Green is another crowd-pleaser program. Di erent local groups o er Zumba, bootcamp and yoga in what Badin calls, "a great use of the park to promote health and wellness."
Greening the Green
During the past two years, COVID-19 took its toll on the programming that sets Guthrie Green apart. Now reopened, organizers are working to increase community programming and engagement.
e City of Tulsa has bene tted from the park's economic power, too. "Over the past ve years, more than $800 million has been invested in the Tulsa Arts District — an incredible testament to the businesses, attractions and convening spaces like Guthrie Green that make that area what it is today," Mayor G.T. Bynum says. "Guthrie Green is Tulsa's town square — routinely drawing people to an area where new development is happening, and I'm con dent it will continue to be a draw in downtown Tulsa for years to come."
Funding for Guthrie Green took a village. GKFF purchased the 2.7-acre property in 2008 and committed $8 million, with approximately $3 million from federal American Recovery and Reinvestment Act and Oklahoma Department of Environmental Quality for the geothermal project (seeAsidebar).quickaside deep into the science weeds: e project received a $200,000 grant to cover remediation costs for excavating two buried fuel tanks. ese tanks — along with 10 more found during excavation — yielded a mind-blowing total of 35,000 gallons uid total petroleum hydrocarbon contamination. On top of this, 90 cubic yards of TPH-impacted soil and 95 tons of contaminated sand were removed. e park is known for its oasis factor. " e Green is an example of why natural beauti cation matters and how it can positively impact a downtown building boom," says Julio Badin, executive director of Guthrie Green and Gathering Place. Once completed, Guthrie Green won several awards for construction, sustainability, positive environments, economic and social impact, including the 2016 Great Public Places in America. In announcing that award, the American Planning Association called the Green "an example of the successful conversion of a blighted industrial site into a vibrant urban community space that helps drive economic development in a formerly sleepy downtown neighborhood."
If the park's second decade is anything like its rst, big things are ahead. "We have been through a few iterations: From community-partner programming to large in-house programming," Badin says.
Guthrie Green is more than just pretty green space. It's a green grid. An energy miser. The roof of the dock at Guthrie Green is made up of solar panels that power much of what happens in the park. "Below the grass is where the greenest of Guthrie Green lies," Badin says, referring to 120 geothermal boreholes drilled 500 feet into the ground before construction began. That field ties into a hybrid system of geothermal heat pumps and a ground-mounted cooling tower that serve as the main mechanical systems for the Tulsa Paper Co. and Hardesty Arts Center (ahha Tulsa) buildings. This geothermal system provides 600 tons of heating and cooling that can reduce costs by approximately 60% — helping to lower operating costs for FlyLoft (a rehearsal and conference space available to the public via rental) and six nonprofits: ahha, Tulsa Symphony Orchestra, Bob Dylan Center, Woody Guthrie Center, 108 Contemporary and Guthrie Green. Water runoff is diverted to bioswales, which channel water after removing debris and pollutants. That water is used in sprinklers to keep the Green green.
Locally owned, operated and located "We've been there since the beginning," says Houston Hunt, vice president of marketing for Gri n Media, Tulsa's News on 6, whose headquarters opened around the time the park debuted and faces Guthrie Green. e station's former location was near what's now the East Village. "It was kind of downtown, but o to the side," he says. "It's important for a locally owned station to be in the heart of downtown. Being in the arts district, he explains, "provides an energy" that's key in the news business.
In 1998, Bradley Garcia gured if Tulsa were to ever have an arts district, it would have to be where he found a three-story building at 303 N. Cincinnati Ave. It took him a long time to be right.
Garcia's property recently appraised at 15 times the purchase price (the land, not the co ee house, he clari es). "Everyone thought I was crazy. It's an asset now. A lot of investment. A lot of love."
47
Making art in the arts district
"Guthrie Green has brought an awareness of the district that wasn't there for a lot of years," she says.
SEPT. 10: SATURDAY MORNING CARTOONS AND BRUNCH
From 7-10 p.m., hear live performances from U.S. Poet Laureate Joy Harjo, Parker Millsap and Samantha Crain Food trucks and snack vendors will be on-site, too.
SEPT. 18: HIP-HOP 918: KICKIN' IT OLD SCHOOL
Recognizing potential and reaping the rewards Co-owner Bob Fleischman's Chrysalis Salon and Spa has been in the arts district since before it was an arts district — 2005, to be exact. His partner, Joel Wright, had lived in the area since 2003 and saw possibilities for 7 E. Reconciliation Way. When they arrived, Main Street was sparse.
SEPT. 8: MOVIE ON THE GREEN
Starting at 7 p.m., catch a free screening of the newest episode of "Reservation Dogs" and the classic Tulsa film, "The Outsiders."
SEPT. 9: FRIDAY NIGHT CONCERT
As classic and current Saturday morning cartoons air from 10 a.m.-2 p.m. on the screen, enjoy free pancakes from a famous pancake artist, lawn games and coloring activities.
The return of a Tulsa favorite. From 7-10 p.m., performances include Sugarhill Gang with special guests Melle Mel and Scorpio; British rapper, actress and radio personality Monie Love; Tulsa's own Steph Simon, and more local rappers.
48 TulsaPeople SEPTEMBER 2022
Twenty-seven years ago, potters and studio partners Donna Prigmore and Mel Cornshucker needed a home for their equipment. ey saw potential for the high ceilings in a vacant building at East Reconciliation Way (then Brady Avenue) and North Boston Avenue. "It wasn't really on the way anywhere. We knew we'd have to make it a destination," she says. Loud trucks pulled into and away from the Central Freight Lines terminal at all hours, sometimes knocking over fences. "You couldn't walk down the sidewalk," Prigmore remembers. Today, her artist studio across from Guthrie Green is open on First Fridays and for art classes that haven't had an opening for new students in six years. "We're production potters," she explains, showing their work at festivals and events. Cornshucker also displays his works in galleries and museums from New York to LA.
Guthrie Green's 10th anniversary festivities are, of course, free.
Bob BradleyFleischmanGarcia
Guthrie Green during a recent First Friday
TP
SEPT. 2: FIRST FRIDAY ART MARKET AFTER DARK
From 6-10 p.m., guests can enjoy local artists selling handmade works, musicians and stage performances.
LANDESTIMFRIDAY:FIRSTPOLLARD;MICHELLE
"Guthrie Green brought people to the district who wouldn't have come otherwise," Fleischman says. "It got people to walk across the railroad tracks from central downtown Tulsa." He credits diverse programming for Guthrie Green's success. "Other cities build parks that just sit there; an expensive place to hang out. But programming is where the success is," he says. He estimates his business has increased 80% since the park opened, thanks in part to foot trafc. "If there are 3,000 people at a Guthrie Green event, 2,000 will walk past (Chrysalis)," he says. For all 10 years, Fleischman also has been president of the Tulsa Arts District Business Association, an organization of 80 businesses that sponsors First Fridays. "We consider Guthrie Green the agship," he says. The law of attraction When the lease was up on Crowe and Dunlevy's conventional downtown o ce space, the law rm wanted something "out of the ordinary, someplace where our attorneys and sta would enjoy working," says Mac Rosser, shareholder/director. Soon, they will occupy the sixth oor of the WPX building on the old Spaghetti Warehouse block at 222 N. Detroit Ave. Rosser calls the 11-story structure both symbolic and functional, "designed to serve as a transition between Greenwood and the arts district." A courtyard and breezeway open to the John Hope Franklin Park on one side, Guthrie Green on the other. e space won't be the traditional law o ce. No dark paneling or libraries of books. Glass all the way around will ood the interior with natural light. All o ces will be essentially the same size, with plenty of collaboration space, a central work cafe, and terraces where associates can work. " e energy is upbeat," Rosser says. " is will help to attract the best talent. Young people are looking for workspace where they can interact."
SEPT. 7: THE PARK'S ACTUAL BIRTHDAY Visitors are invited to Food Truck Wednesday where there will be live music, lawn games, birthday giveaways and free slices of birthday cake baked by Antoinette Baking Co. from 11 a.m.-2 p.m.
GRAND R E -OPENING Carrying on the Legacy New Look & Familiar Name Fall 2022 Scan for exclusive details 1324 S. Main Street | Tulsa, OK Approachable, Genuine, Nostalgic and Forward Thinking - Paul Coury TulsaPeople is celebrating 918 Day with a $500 SHOP & DINE package! Our special CELEBRATE THE 918 package includes gift cards for locally-owned shops & restaurants including: Ida Red • Travers Mahan • French Hen In the Raw • McGill's •Polo Grill CELEBRATE THE 918 GIVEAWAYGIVEAWAY Register for our 918 Giveaway at TulsaPeople.com by September 30. 50 TulsaPeople SEPTEMBER 2022
TulsaPeople.com 51
"We believe Oklahoma consumers and employers deserve the best of both worlds: access to affordable, quality health care and top-notch service from a company that focuses solely on customers, not shareholders," BCBSOK President Stephania Grober says. "Customer value is our cornerstone."
For more information about Blue Cross and Blue Shield of Oklahoma health insur ance plans, visit bcbsok.com. Blue Cross and Blue Shield of Oklahoma • 1400 S. Boston Ave. • bcbsok.com
Blue Cross and Blue Shield of Oklahoma is the state's only customer-owned health insurer. Headquartered in the heart of downtown Tulsa, the company is dedicated to serving Oklahomans because they are Oklahomans.
Located in Oklahoma for more than 80 years means its employees live, work and play in the same areas they serve. What's the point of it all? To help their members through it all.
Blue Cross and Blue Shield of Oklahoma all®
Through it
Blue Cross and Blue Shield of Oklahoma offers health insurance for businesses, individuals and families. In addition to health insurance, they offer coverage for dental, vision, pharmacy and many supplemental insurance solutions.
ahha Tulsa Keep Tulsa Creative ahha Tulsa is a connecting place for artists, cultural organizations and the public.
The 40,000-square-foot Hardesty Center is home to galleries, hands-on studios, a gift shop and large-scale immersive art. ahha Tulsa is a creative destination for visitors to see art and make their own.
Sisserou's Restaurant
A Taste of the Caribbean
107 N. Boulder Ave., Unit C • sisserousrestaurant.com • 918-576-6800
At ahha Tulsa, we are proud to be an anchor in the Tulsa Arts District, and we believe having a centrally located arts and entertainment district downtown af firms the community's commitment to the arts and culture sector. Plan your visit and buy timed tickets in advance at ahhatulsa.org/visit.
With parents originating from the island of Dominica, Shillingford, as well as sister and co-owner Ilana Velazquez, are proud to represent their heritage in the Tulsa Arts district since 2014 and humbled to have become part of the fabric of this growing, bustling and creative community.
52 TulsaPeople SEPTEMBER 2022
101 E. Archer St. • ahhaTulsa.org • 918-584-3333
Sisserou's is Tulsa's only authentic Caribbean restaurant, offering a one-of-a-kind food and drink menu in a vibrant upscale environment. Owner Eben Shillingford is a James Beard-nominated chef, who enjoys offering his take on traditional dishes from family recipes with a touch of American and European influence. He takes great pride in delivering the highest quality in presentation and flavor.
FOOTBALL SEASON IS HERE. TIME TO FRESHEN UP YOUR GAME DAY WARDROBE. Support the team Water bottle, $18; T-shirt, $36; canvas tote, $16. All from the University of Tulsa Bookstore, 3135 E. Fifth Place inside Allen Chapman Student Union. TulsaPeople.com 53
ere are numerous books about Dylan available, as well as books about and by music artists who have collaborated with or been inspired by the legendary musician. ere also are books for the young music fans in your family.   Lining one wall are dozens of Dylan records spanning his 60-year career available on vinyl. ere are also selections from musicians like George Harrison, John Mellencamp, Bruce Springsteen and more. Numerous concert lms and documentaries also are available.
TP
"
STOREFRONT
Records spanning Bob Dylan's career are available on vinyl. Starting at $25. Reminiscent of the song, a souvenir tambourine is one of several keepsakes available. $12
Bob Dylan Center Executive Director Steven Jenkins Listen to an audio tour of the Bob Dylan Center at TulsaPeople.com/podcast.
POLLARDMICHELLE 54 TulsaPeople SEPTEMBER 2022
BY TIM LANDES
Bob Dylan Center Gift Shop E. RECONCILIATION WAY | 918-392-3483 | BOBDYLANCENTER.COM 10 a.m.-6 p.m., Wednesday-Sunday
116
Souvenir shopping SHOP FAVORITES
NAMESAKE CENTER LETS VISITORS TAKE HOME A PIECE OF BOB DYLAN.
B ob Dylan Center visitors can spend hours inside the museum and not learn everything about the legendary musician. e center's gift shop is full of items that allow fans to continue their studies after departing.
"We not only pride ourselves in being the one-stop-shop for not only all things Bob Dylan, but we also o er items that will inspire patrons to explore their own creativity. From apparel and souvenirs to our wide selection of books and vinyl records to specialty gifts, we have something for everyone, whether you're a long-time Dylan fan or just dipping your toes in," says Meagan Mulgrew, merchandise buyer for American Song Archives, which operates the Bob Dylan Center. "We work with incredible photographers, local designers and printers when sourcing our apparel (shout out to Mythic Press!). In addition, several of our specialty gifts are produced by small business owners and artists across the United States."
e Bob Dylan Center not only celebrates Dylan and his legacy but the artists and musicians that in uenced or were in uenced by him. It was important that our record selection re ected that creative relationship," Mulgrew says. Special collaborations were made with several product lines exclusively for the Center, such as Blackwing. A limited-edition set of 12 iconic pencils — the writing utensil of choice for creatives like Dylan throughout the 20th century — can only be found at the gift shop for $29.95. For those who have all the books and records, there are lots of other Bob Dylan Center souvenirs like hats, shirts, accessories and glassware.
Reading material, including books by the Center's first artist-in-residence, Joy Harjo, and musician Elvis Costello fills the shelves. Starting at $10.
61stwww.TraversMahanApparel.comNowlocated&Yale•KingsPointeVillage FI N A LT O UCHCL EA N I N G. C O M | 918.663.1919 We Offer: • Nightly Cleaning • Day Porter Service • Carpet Cleaning • Floor Techinicians • Construction Clean-up • Electrostatic Disinfecting We Service: • Medical Facilities • Manufacturing • Churches • Schools • Offices • Banks TulsaPeople.com 55TulsaPeople.com
Perennial Ryegrass) which are more shade tolerant (it still needs some sun). e downside to this grass type is that it requires more water and will struggle to survive during Tulsa's extreme hot and dry conditions. For good survival rates, plant warmweather grasses in the spring and cool-weather grasses in the fall.
So, if trees are the issue, know that tree roots are huge consumers of both water and air. Trees do not like water and air competition from other growth nearby, and the tree will take natural measures to protect itself, thus making it dicult to plant anything under it. First, decide if the tree stays and will be a focal point. If so, allow additional sunlight in for grasses and other plants to grow by raising the tree canopy. is is simply done by trimming o the lowest branches, leaving the remaining lowest branches at an even height above the ground. If you want to try grass in this area, avoid warm-weather grasses (Bermuda, Zoysiagrass, Bu alo grass) as they are not shade tolerant. ey require at least 6-8 hours of direct sunlight. If your yard cannot accommodate that, lean toward coolweather grasses (Tall Fescue, Kentucky Bluegrass, GARDENING
A lthough it o ers a cooler spot, landscaping in the shade can be a challenge, but not impossible. In fact, it can be fun to let go and be creative with a few tips in mind and some simple rules followed.
First, there are two kinds of shade. One kind comes from trees — especially those with low-hanging limbs that hide the sun and leave that unsightly bare spot underneath — and the other is structure shade from buildings and fences.
SEVERAL PLANT AND GRASS OPTIONS FOR SHADY AREAS BY ALLEN ROBINSON Seeking shade
e back page contains an extensive list of shade tolerant landscaping plants. Also, HLA-6418 (Selecting a Lawn Grass for Oklahoma) and HLA-6419 (Establishing a Lawn in Oklahoma) are useful resources. Most OSU fact sheets can be found and printed directly from Google. TP ank you to Tulsa County Master Gardeners for their expertise in this subject matter. Allen Robinson has been a Master Gardener since 2010.
COMING UP PANSIES Rather than hosting its annual garden tour this year, Maple Ridge neighborhood will host a pansy sale through Sept. 16. A flat of 18 plants in 4-inch pots will be $22, with pansies offered in a variety of colors with and without faces. Pickup will be Oct. 13.
56 TulsaPeople SEPTEMBER 2022
Proceeds from the plant sale benefit beautification and maintenance of shared green spaces and islands in the Maple Ridge neighborhood and to supplement yearly events. The neighborhood extends from East 15th to 31st streets between Riverside Drive and South Peoria Avenue. Visit mapleridgeneighborhood.com to order and find more information.
Turfgrass alternatives can be used to create beautiful landscapes in shaded areas — consider a ground cover option. e roots will be less likely to compete with the tree and there are many choices from which to choose. ese can be planted directly in the ground with their edges kept trimmed with a weed eater or in a slightly raised bed (2-inches to 4-inches high) around the tree. Higher is not better. e higher the bed height around a tree, the more likely it will struggle to get ample water and oxygen and may become stressed. And stress can lead to disease. In conjunction with ground covers, or instead of, go with shade-loving plants. Again, there are so many varieties out there. e next-best option is to plant arti cial garden matter, which can look attractive in bare spots. Gravel is one choice and comes in many sizes, shapes and colors. Mexican beach pebbles (also known as river rock) are a little more expensive but are extremely attractive. For a natural brown look, wood chips are a good option. Consider some type of border to avoid erosion or wash out.
As far as dealing with structure shade, again there is a wide variety of shrubs, vines and tall vegetation that can be planted adjacent to buildings and fences. Let your mind go free and be creative. Consider side-by-side plants that have di erent leaf sizes, shapes, heights and shades of green. Some easy-to- nd choices are climbing ivies, climbing hydrangeas, coleus and golden hostas, just to name a few. Although there are many shade plants on the market, not all garden stores will carry a large variety these days. A specialty nursery, especially one that deals in shade plants, may be your better shopping option. For more information on this subject, refer to Oklahoma State University fact sheet HLA-6608 (Managing Turfgrass in the Shade in Oklahoma).
Custom solutions. Crafted for you. We understand the complexity of your financial needs. That is why we have created the Law Financial Solutions Package — a portfolio of custom solutions designed specifically for attorneys. Discover how our concierge-level service can accommodate all of your business and personal financial needs. • Custom Mortgage Solutions • Higher Loan-To-Value With No PMI for Residential Loans • Home Equity Loans • Practice Buy-In Loans • Unsecured Lines of Credit • Stock-Secured Lines of Credit • Trust and Wealth Management Services • IOLTA Accounts • Premium Deposit Rates midfirstprivatebank.com/law-tu 918.293.6869 nicole.hopkins@midfirst.com Nicole Hopkins NMLS ID# 2301893
Join Tulsa People and Iron Gate for our 16th Annual 501 W. Archer Tulsa, OK 74103 • (918) 879-1702 The tastiest way to help feed the hungry. Cooking for a Cause is an evening of cooking demonstrations, conversations and community. Proceeds provide support for Iron Gate, Tulsa's largest stand-alone soup kitchen and grocery pantry. Iron Gate feeds the hungry and homeless of Tulsa every day, 365 days a year. Cooking for a Cause will feature a tasting menu, paired with wines, prepared by some of Tulsa's top culinary talent. The evening will include a wine and gift card pull, mystery boxes, live music, and more ways to help feed the hungry. Featured Chefs Taelor Barton The Vault Candace Conley The Girl Can Cook! Jeff Marlow Food Bank of Eastern Oklahoma Jonathan Moosmiller Shangri'La Resort Kevin Nashan Peacemaker Lobster & Crab Co. OSU Institute of Culinary Arts Jacque Siegfried Natv Jeff Stark Iron Gate Justin Thompson JTR Group Event Attire: Business Tickets: $150 per person, Patron Opportunities are Available Thursday, October 6 The Vista at 21 Rooftop | 21 N. Greenwood 6:00-9:00pm Scan for a complete listing, to purchase tickets, or to learn more.
The YFC has both youth and adult sport programs including basketball, cheerleading and volleyball. "We are currently registering individuals and groups for our adult basketball league for the fall, children for Upward basketball and cheerleading and youth for MACBA (Metro Area Christian Basketball Association)," Wright says.
— HADLEY DEJARNETTE HEALTH DOWNTOWN CHURCH FOCUSES ON HEALTHY ACTIVITIES FOR THE COMMUNITY. Wholehealthperson BOLLINGERGREG
Tom Knorr, assistant director; Christie Moore, office administrator; and Larry Wright, director of the Youth and Family Complex at First United Methodist Church
"The church wanted to minister to the whole person, using Jesus as our model in Luke 2:52; to grow spiritually, physically, socially and mentally," Wright says. "The healthier we are, the better we function in all aspects." You don't have to be a member of the church to join the YFC. In fact, the majority of YFC members come from the community and many either work or live downtown. Rates start at $115 annually for FUMC members, and $230 for community members. Family memberships are available, and there is a 50% discount for seniors over 65. Members can access the fi tness room, group exercise room, cycle room, running/walking track, gym, locker rooms and showers, game room and food court. There are 15 group fi tness classes offered each week, as well as personal trainers available for an additional fee.
"Staying healthy can be a battle, but joining others in the same battle in an encouraging atmosphere can make reaching your goals much more successful," says Larry Wright , director of the Youth and Family Complex at First United Methodist Church.
James Buskirk , former senior pastor of FUMC, saw the YFC as an opportunity to bring people together in all facets of life.
The expansive health and wellness programs at the church's downtown campus, 12 E. 11th St., are available to anyone and everyone wanting to maintain a healthy lifestyle.
The YFC is a great place for family fun. The full-service kitchen, gym, food court, lounge area, courtyard and game room can all be rented out for private events or birthday parties complete with roller skating and other games. Children ages 6-12 can join the YFC Play All Day Summer Camp in June and July to stay active and play with kids their age.
Buskirk's vision of a place for youth and families to find fellowship while engaging in a healthy lifestyle is now a fully-fledged reality. Visit fumctulsa.org to learn more.
S U P P O R T T U L S A' S L O C A L B U S I N E S S E S Contact adservices@langdonpublishing.com for advertising info.
6 N. LEWIS | zieglerart.com918.584.2217 CUSTOM PICTURE FRAMING | FINE ART | HOME ACCESSORIES TulsaPeople.com 59
BY RHYS MARTIN
TP
POLLARDMICHELLEELLA'S:ANDSAMTOURISM;OKLAHOMA
TAHLEQUAH THE SURROUNDING
AND
Cherokee County is calling Sam and Ella's Chicken Palace Cherokee National Holiday Sequoyah Lodge at Sequoyah State Park 60
DUCKWORTH/LORILODGE:SEQUOYAHNATION;CHEROKEEHOLIDAY:NATIONALCHEROKEE
BEYOND CITY LIMITS
AREA IS A SITE TO SEE IN SEPTEMBER.
TulsaPeople SEPTEMBER 2022
L abor Day weekend is always full of various celebrations and activities. One of Oklahoma's largest is taking place in the heart of the Cherokee Nation: Tahlequah. e Cherokee National Holiday commemorates the signing of the Cherokee Constitution in the 1830s. is year, which marks the 70th annual celebration, carries the theme of "Forging a Legacy: Seven decades of Cherokee fellowship." e festivities on Sept. 1-4 include an art market, quilt show, traditional games, a shing tournament, an inter-tribal powwow and more. Check out thecherokeeholiday.com for updated information about activities and events within the Downtownfestival.Tahlequah o ers a great selection of local shops, from antiques to clothing to jewelry. Too Fond of Books is an independent bookstore that has done well in the year it has been open. ere are many good places to eat, too, such as Sam and Ella's Chicken Palace, which is known for its pizza. On the south end of town, a meal at Del Rancho is a trip back in time. Go inside and order at one of the booths — each one still has a phone that you use to call your order in to theere'skitchen.more to see and do in the surrounding area and you can make a whole weekend of it. Floating the Illinois River has been a popular activity in northeast Oklahoma for decades for good reason. ere are a multitude of out tters where you can rent kayaks, canoes and rafts for journeys that can be customized from a few hours to an overnight trip. In today's busy environment, a quiet day on the river is a welcome respite. South of Tahlequah in the "town" of Qualls, Jincy's Kitchen is absolutely worth the detour. is restaurant is in an old general store that was used as a lming location for 1974's "Where the Red Fern Grows." e shelves are still stocked with antiques and other movie memorabilia to keep the historic feeling alive. Everything is good — breakfast, lunch or dinner. Call ahead (918-570-5240) as hours can vary depending on circumstances. If your trip to Cherokee County takes you through Wagoner, a stop or stay at Sequoyah State Park also would satisfy the need for a quiet, weekend retreat.
Fort Gibson Lake has over 200 miles of shoreline with plentiful campground accommodation. e nearby Wolf Clan Art Gallery o ers a curated selection of Native American arts and crafts for you to browse and nd something special to take home at the end of your stay.
Hear Connie Cronley read this column on the Sept. 28 About Town podcast. Visit TulsaPeople.com/podcast. TulsaPeople.com 61
3. I'm out of although I've been to the grocery store three times this week.
6. I was able to over-winter geraniums by storing them dry-root in grocery bags in the garage and they came back and bloomed bountifully.
14. Everybody doesn't read/watch/hear multiple news sources.
10. It takes me three days to complete a list of chores I used to do in half a day.
11. Jay Cronley has been dead for ve years.
T o paraphrase a lyric by Willie Nelson, my heroes have always been writers. No wonder I choose for my personal philosophy a verse written by a writer, Robert Louis Stevenson: " e world is so full of a number of things, I'm sure we should all be as happy as kings." When I stop to count some of the things in my world that make me happy, they are a mix of amazement and disbelief. Some ordinary things are so magical they might be from Stevenson's "A Child's Garden of Verses." But adulthood challenges childlike wonder, and so many days I see things that might be in the British podcast fabulously named, "Oh God, What Now?" Here are 30 things from the mundane to the miraculous that I simply can't believe:
4. Everybody doesn't reply obsessively to emails. 5. Naps.
I SIMPLY CANNOT BELIEVE
GUERREROASHLEY
21. I didn't realize until recently how much Jane Austen novels are about money, and women without it.
25. Despite decades of downtown renovations, I still can't manage the parking. 26. Saturday morning farmers' market. 27. People who make me laugh.
7. We can't or won't ban assault weapons.
22. Teachers and mentors who changed my life.
8. I once looked favorably on the death penalty. 9. Limoncello in the summer.
MUSINGS
2. How many times a day I say, "Move, honey" to the dog who has stopped in front of me.
16. No matter how many books I shed, they still spill out of the shelves and onto every at surface. 17. e sun puts on a light show every single day, sparring with shadows. 18. How oblivious I was to some of the really stupid mistakes I made.
19. e Declaration of Independence refers to "merciless Indian savages." 20. I used to be able to carry 40-pound bags of garden soil and fertilizer as easily as a handbag.
23. e Tulsa City-Country Library quietly going about its business of making lives better. 24. Some days, reacting to politics and government, we're not all out in the streets with pitchforks.
Poor me. Nobody wants to read a memoir about an ordinary, happy childhood. Oh wait. 30. An ordinary, happy childhood. TP THINGS
1. Fire ies.
30
BY CONNIE CRONLEY
12. I am ignorant about so many things, like the Age of Enlightenment. 13. Everybody doesn't read the local paper every day.
28. Van Morrison, Lyle Lovett, Mozart, Bach 's Brandenburg Concertos. 29. Books. I interrupted my list making to sharpen a grudge against my parents, both long dead. ey were so ordinary they cheated me out of a chance to be a great memoir writer. e trend these days are memoirs and biographies about parents who were mismatched and miserable together, abandoned the family, killed one another, mistreated the children, su ered from alcoholism or drug addiction, achieved fame. ese parents make juicy reading. No such luck for me. I was stuck with blue-collar parents in a small Oklahoma town, Depression era people who valued a good job and a simple home of their own. ey loved square dancing, crappie shing, extended family dinners every Sunday and holidays, backyard barbecues and homemade fudge. ey gave me and my sister everything we wanted: bicycles, a hayride birthday party with a real horse and wagon, Halloween celebrations with bobbing for apples, formal dresses for Rainbow Girls and u y white coats for junior high dances. ey were so far from being helicopter parents, years after I had graduated my father asked me, "Did you ever have nal exams in college?"
15. How many interesting people I have known. And how many dim ones.
NEIGHBORHOODS MAGNOLIA HEIGHTS BUFFALO SPRINGS ELWOOD CROSSING II TORREY STONECREEKLAKES 176TH & YALE 161ST & YALE 166TH & ELWOOD 136TH & HARVARD S. 33RD AVE WEST & W. 121ST ST. S
McGrawRealtors
GLENPOOLBIXBYBIXBYBIXBYJENKS
Angela Cozort 918.202.3675 acozort@mcgrawrealtors.com
62 TulsaPeople SEPTEMBER 2022
Located at 167th & Elwood. Torrey Lakes is a Cozort developed neighborhood at 136th & Harvard. Located one mile from Bixby West Schools. The neighborhood will feature a neighborhood pool and pool house. StoneCreek is the newest gated 1/2 acre lot community in Jenks. It is located conveniently next to Highway 75 right in the heart of Tulsa. You can be anywhere in town in just minutes. All of the lots are perfect for a family or couple looking for more space without sacrificing location. It is a great place for people to build the home of their dreams. StoneCreek is the ideal community for those looking for a beautiful lot, convenience to anywhere in town, and the highly rated Jenks school district.
Buffalo Springs is a Cozort Custom Homes private subdivision on 30 acres at 161 st & Yale. The neighborhood features seven homes on two-acre tracts. There are five homes left for sale in this Elwoodneighborhood!Crossinggives you generous half-acre lots. Less than 6-minutes to local schools, work, healthcare, shopping, and just about any services you and your family may need.
Magnolia Heights is a professionally planned neighborhood with large, minimum half acre lots, quick access to major highways, and located in the Bixby Public School District (West Elementary). Plans for the neighborhood include a natural stone waterfall, pond fountains, fishing dock, pedestrian bridge, fully stocked fishing pond, concrete walking trail with park benches, new tree plantings, and substantial green space for the enjoyment of the residents in Magnolia Heights.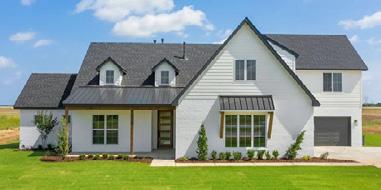 GRAND RIVER RARE find on Grand River near Langley! 1,320 ft river front, 69.3 ac, 6,800 s.f. log home, 6 BR, 4.5 BA in the main house, the main BR is huge w/balcony overlooking ranch with tons of deer, lovely covered patio overlooking a perfect pool, built-in outdoor cooker, large kitchen with three ovens and a beautiful wooden bar, propane cooktop and just a great kitchen! There is a double fireplace, safe room, game room w/pool table, the most incredible dining room table you have ever seen, this place could be a wedding venue, B&B, completely furnished, all but one animal mount stays with the home worth a ton of money, unique remodeled barn with 6 horse stalls and sleeping area and bath, large barn to store all your equipment or cars, gated and pipe fencing and lastly licensed to grow cannabis!
DIANA dpatterson@mcgrawok.com918-629-3717PATTERSON
The Village is a gated community west of Memorial on 101st Street. This 2001 vintage home has 3 bedrooms, and 2 1/2 bathrooms in 2,635 square feet. There is a country kitchen, formal living and dining rooms, a spacious master bedroom, and a 2-car attached garage. All on one level!
GORDON gshelton@mcgrawok.com918-697-2742SHELTON
Listing Price: $375,000 Fabulous 1.67 acre lot in the Newer Timber Creek Subdivision of Broken Arrow. This homesite is one of the prime lots available on a Cul-de-sac. Only 22 Estate size lots total in this gated private community. Peaceful and quiet surroundings yet easy access via the Creek Expressway to get anywhere you would like to go. Bring your own builder and build your luxury dream home in this prestigious community!
Come see this red brick home on a corner lot in Fairway Estates. 5 bedrooms, 3 full and 1 half bath. Gunite swimming pool. 2 bedrooms down. 2 car attached garage & a carport. The large family room overlooks the pool and backyard. 5,110 sq. ft. $499,000 SOUTHRIDGE ESTATES
PENDING TulsaPeople.com 63
Listing Price: $1,900,000 THE VILLAGE
TIM thayes@mcgrawok.com918-231-5637HAYES SHERRI ssanders@mcgrawok.com918-724-5008SANDERS
McGrawRealtorsLUXURYPROPERTYGROUPATMCGRAWREALTORSENJOYTHELUXURY LIFESTYLE YOU DESIRE Call any of the Luxury Property Group Realtors about one of these homes, or any property that you have an interest in. We will provide you with superior personal service with the highest integrity.
$230,000 TIMBERCREEK LOT 6007 E. 118th Place. Fabulous .5 acre corner lot in The Estates of River Oaks. This South Tulsa exclusive gated community offers wooded lots with mature trees and private streets. It is a masterfully planned upscale neighborhood that is a perfect opportunity to build your new home. Situated in Bixby School District, and Bixby North Elementary. $275,000 ESTATES OF RIVER OAKS FAIRWAY ESTATES
Large Master suite, a great outdoor deck area, and large rooms. There are several recent updates, new gutters, a new deck. Enjoy your wooded setting in complete privacy! $379,000
McGrawRealtors
2660 S Utica Avenue|
918.808.4780 mkeys@mcgrawok.com 918.693.2961 lbryant@mcgrawok.com LauraBryant
Contemporary Jack Arnold home with 17-foot-high living room ceiling, skylight areas in living & dining rooms, multiple slider glass walls, & inviting courtyards. Open living/dining/kitchen great for entertaining. The kitchen remodel offers all new appliances and amazing cabinets. Ground floor primary suite w/garden view. 2nd level office/living. Fully renovated bathrooms. Located near Utica Square, Woodward Park, and Philbrook Museum. Spacious private backyard. 2-car garage w/3 car parking pad. 2,672 sq. ft. $799,000 2806 E. 31st Street
| Masterpiece home designed by Phillip Doyle and built by Tony Jordan. Gated entry for maximum privacy and security. Built for multigenerational living completely separate in-law space, which offers designated kitchen and living. Two primary suites. Chefs kitchen in both main home and in-law home. U-shaped courtyard with pool, covered outdoor living, fireplace, and pool bath. Highest quality finishes. Impeccable landscaping. Elevator. 4 car garage plus oversized gated drive. 4 bedrooms, 5 full 3 half baths, 7,194 sq. ft. Colisted with Lacey Woodring $2,625,000 2858 E. 67th Place | Southern Hills Contemporary 1.26 acre secluded culde-sac lot. Dramatic architecture by Frank Wallace, ORU architect. Vaulted ceilings/incredible natural light. The primary suite offers floor-to-ceiling windows. Designated office. Spacious beds w/ensuite baths & walk-in closets. 2 BR suites on 1st floor. Private lush yard/greenbelt & mature trees. Walk out basement/game room. Outdoor kitchen & patio w/entertaining space. Entire home was renovated to perfection. Short golf cart ride to the back gate of Southern Hills. 6 bedrooms, 7 full bathroms, 1 half bathroom 8,716 sq. ft. $2,295,000 2305 E 17th Place | Beautiful newer construction in the heart of midtown. Picture perfect with a flexible floor plan and tons of character throughout. Main Level Primary Suite, Office, mud area, large laundry, Kitchen with tons of storage and large island open to Great Room with soaring ceilings. Savant home automation system! Covered outdoor Living and Kitchen! Great proximity to Utica Square, Cherry Street, Gathering Place, Woodward Park, Monte Casino, Cascia Hall, Hillcrest Medical Center, and St John Hospital. 3,632 sq. ft. $849,900 PENDING 4801 S Lewis Place | Over 0.5-acre lot Midtown. Open, light, and bright floor plan. Massive master suite w/ 150 sq. ft closet. Hardwoods in all living spaces and bedrooms. Private cul-de-sac location. 13-foot granite island in eat-in kitchen. Formal dining. Extensive renovation. In-law plan. roof 2018. Office. Epoxy Garage Flooring and expanded driveway pad for additional cars. Professional landscaping with irrigation system. Outdoor living room. 4 bedrooms, 3 full bathrooms, 1 half bathroom, 3,386 sq. ft. $899,000 2727 E 68th Street |Mostly one story Ranch minutes from Southern Hills. Half acre lot with mature trees private park-like setting. Pohlenz design/ architecture renovated home Valcucine Kitchen with Smeg, Miele and Gaggenau appliances. Spacious master renovation with spacious spa-like bath and two walk-in closets. Hardwood floors. The main level offers 3 beds and 3.5 baths. Upstairs is 4th bed with 4th full bath OR game room/office. Additional expansion room over garage. 4 bedrooms, 4 full bathrooms, 1 half bathroom, 3,764 sq. ft. $850,000 1735 E 31st Street | Electric Shades. Water filtration system. Walk out attic storage. Quartz and Stainless Steel Kitchen with 6 Burner Thermador Range with griddle and double ovens. Foam Insulation. Primary Bedroom Suite +2 Bedrooms on 1st Level. Hobby Room, Game Room, 1 Bedroom, and 1 Full Bath on Second Level. The game Room could be a 5th Bedroom. 2 ventless fireplaces with gas logs. In-ground
Saltwater Pool, Hot tub, and covered outdoor living space. 4 Car garage, 2 side entry, and 2 front entry. 4,600 sq. ft. $1,195,000 FRANKIE HARKEY fharkey@mcgrawok.com 918.230.6315 3/4 ACRE with Gunite Pool. Totally remodeled kitchen with Gas Cooktop, Galley Sink, Double Ovens, Wine Fridge, and great lighting. Impressive entry and dining room. Spacious master suite, 2 closets, master bath updated. Big great room with fireplace & view of the lush back yard & pool. Gameroom on the lower level, walk-out basement with a kitchen & full bath makes a super Media Room. This house has it all. 11017 South Jamestown Avenue | Tulsa, OK 74137 | $699,900 • 4 Bedrooms • 4,629 sq. ft. • 3 Full | 1 Half Bathroom • Stainless Steel Appliances • Office • 3 Car Garage • 0.85 Acres • Gunite Pool • Jenks Southeast • Cul-de-sac 64 TulsaPeople SEPTEMBER 2022
522 S. BOSTON AVE., SUITE 103 | 918-561-6114 | THELOCALBISON.COMPOLLARDMICHELLE Floral fl ourish T he Local Bison uses Urban Greens' locally grown microgreens and edible fl owers in dishes like its Kane's Jalapeño Corn Muffins ($8), served with toasted coconut-agave butter. The greens, grown locally by Tulsan Amanda Strain , are a go-to culinary staple for the downtown restaurant — along with many others around Tulsa. Urban Greens products are available for purchase at several local shops, such as Lambrusco'z Deli and Charcuteray. Visit TulsaPeople.com for more on Strain and her budding business. TP TulsaPeople.com 65
Steinway Piano Gallery of Tulsa , a family-owned and operated showroom, brings the legendary Steinway commitment of quality and customer satisfaction to Oklahoma. Located in the Center 1 shopping center, our showroom o ers Tulsa's only collection of new and used Steinway & Sons and Steinway-designed Boston and Essex upright and grand pianos set in a unique environment for an exceptional selection process. A new STEINWAY EXPERIENCE HAS ARRIVED IN TULSA, OKLAHOMA STEINWAY PIANO GALLERY 3402 S. Peoria Ave. Tulsa, Ok 75105 T E L . (918) 516-1853 www.SteinwayPianos.com
When a re next door at BurnCo forced FarmBar to close, owners Lisa Becklund and Linda Ford could have quit. ey could have taken a break and waited it out as their building was refurbished. ey could have thrown all their energy into their other popular venture, Living Kitchen. Instead, they opened another restaurant, il seme. Becklund and Ford were invited to do pop-ups in the former Lassalle's location while FarmBar was closed due to the re.
NEW CONCEPT FROM ESTABLISHED CHEFS WAS BORN FROM NECESSITY, YET FEEDS A CREATIVE DESIRE.
"We were very impressed with the location and the opportunities it presented, and the length of time to complete the repairs to reopen FarmBar was longer than anticipated," Ford says. "Opening il seme when we did o ered us a chance to keep our FarmBar sta employed by training our il seme sta ." Nearly all of Becklund's culinary career prior to her move to Oklahoma was in Italian restaurants. il seme dives into the world of modern Italian food, giving Tulsa diners an opportunity to taste fare similar to what is found in restaurants in Italy, Ford adds. We visited on a Wednesday night, sampling several items on the menu in a nearly packed dining room. il seme has a casual elegance. Candles light the tables, but the absence of white tablecloths relaxes the atmosphere. Some of the food is served in gorgeous Italian pottery in vibrant colors. De ned as "the seed" in Italian, il seme gives a nod to Becklund's and Ford's agrarian roots — with the intentional use of local, seasonal products where possible — as well as being a seed of an idea that took root post- re. e menu changes often based on availability and seasonality.Ourserver, Ella , recommended sampling a few things and sharing with the table, which worked perfectly for our table of four. First up: Antipasto, which o ers dishes from $8-$12. We started with the Olive all'Ascolana, fried olives stu ed with spiced ground pork
DINING OUT POLLARDMICHELLE Fettuccini Bolognese TulsaPeople.com 67
Seed successof BY NATALIE MIKLES
e original venture, Living Kitchen is an otherworldly place where guests can walk among the animals and in the gardens of the 400-acre farm in Depew, and then enjoy a seven- to nine-course tasting menu on the covered porch of a log cabin. It's a dreamy setting for an unforgettable dinner.
e fettuccini was a perfect way to sample the freshness of the pasta in a simple marinara sauce. e penne, which isn't always on the menu, was a surprise of ingredients with pan-seared shrimp, some spiciness from chile akes, garlic, breadcrumbs and greens — a delightful dish. Perhaps our favorite pasta selection was the cavatelli, which was a beautiful orange-red color from red peppers. e pasta itself was delicious on its own, but on our visit the addition of greens, roasted garlic and oyster mushrooms made it even better — and the sauce was so good we dipped our focaccia in it. e evening we were there, il seme had three options in its secundi (second) course (prices range from $22-$29). We tried the Steak Milanese. Steak Milanese can be a heavy dish and even greasy or oily when not prepared well. But il seme's version of beef coated in breadcrumbs is light and refreshing — partly because of the delicate cut of beef with its super crisp coating being cooked so exquisitely. Preparation varies from week to week; our's was topped with a mixture of arugula, capers, sliced oranges, basil and salsa verde, giving the steak a brightness not usually found with Milanese. Another item in the second course menu included meatballs of locally sourced beef with creamy polenta and marinara.
and the crostini. e crostini was superb with garlic-rubbed sourdough topped with fresh goat cheese and a kale salad with preserved lemon. e creamy goat cheese with the bitter kale and tart lemon created the perfect avor with each bite.
Many other diners were ordering arancini, the delicious fried risotto balls. il seme o ers these two ways: either stu ed with lamb or mozzarella. e salad section (dishes range from $9-$16) is replete with vegetables, making these perfect to order as a side with pasta, with a second course or as appetizers for the table. We tried the Barbabietola, balsamic-marinated beets with arugula, ricotta and crispy sliced garlic. is was another example of well-rounded, thoughtful avors executed perfectly. Other salads include a panzanella with fried focaccia and tomatoes, and a broccoli salad with golden raisins, garlic and chile peppers. Also intriguing is the delicate piselli e fagioli of farm eld peas in a rich broth. il seme serves appropriate-sized portions — enough that our party of four had leftovers when sharing several dishes. You wouldn't want this tender pasta to be piled on a plate anyway. You'll want to savor these handmade pasta dishes, which range from $14-$19. We tried the fettuccini marinara, the red pepper and goat cheese cavatelli, and the penne.
Becklund's passion to become a farmer led her to Living Kitchen. But she's now been able to combine both her passions and skills into not only Living Kitchen, but FarmBar and il seme. Living Kitchen was a 2022 James Beard seminalist for outstanding restaurant, and Becklund was a 2020 James Beard semi nalist for best chef in the Southwest region. TP il seme 15 W. FIFTH ST. | 539-525-0265 | ILSEMETULSA.COM 5-9 p.m., Wednesday-Saturday
Panzanella al pomodoroPavlova with lemon curd and farmers' market blueberries il seme owners Lisa Becklund and Linda Ford opened the intimate Italian restaurant in May.
POLLARDMICHELLE 68 TulsaPeople SEPTEMBER 2022
e desserts rotate, but our menu included a cannoli with stewed fruit, pavlova and tiramisu. e tiramisu was just what tiramisu should be — creamy and not too sweet with espresso and mascarpone.ilsemeis the third concept for Becklund and Ford. FarmBar, which reopened in July, boasts a multi-course tasting menu in a 32-seat restaurant that's an extension of Living Kitchen, presenting farm-fresh cuisine in an urban environment.
209NBoulderAveSaturnRoomTikiLoungeOpenEveryday4pmto2amTriviaNightThurs6pmwww.saturnroom.com CELEBRATING 20 YEARS OF DILIGENTLY CRAFTED COFFEE IN TULSA, OKLAHOMA. www.topecaco ee.com HODGESSANDWICHES.BREAKFAST.COFFEE.BRUNCH.PASTRIES.LUNCH.WINE.LIVEMUSIC.DINNER.COCKTAILS.BEND. WWW.HODGES-BEND.COM Featured in Bon Appetit and Vogue www.lowoodtulsa.comMagazine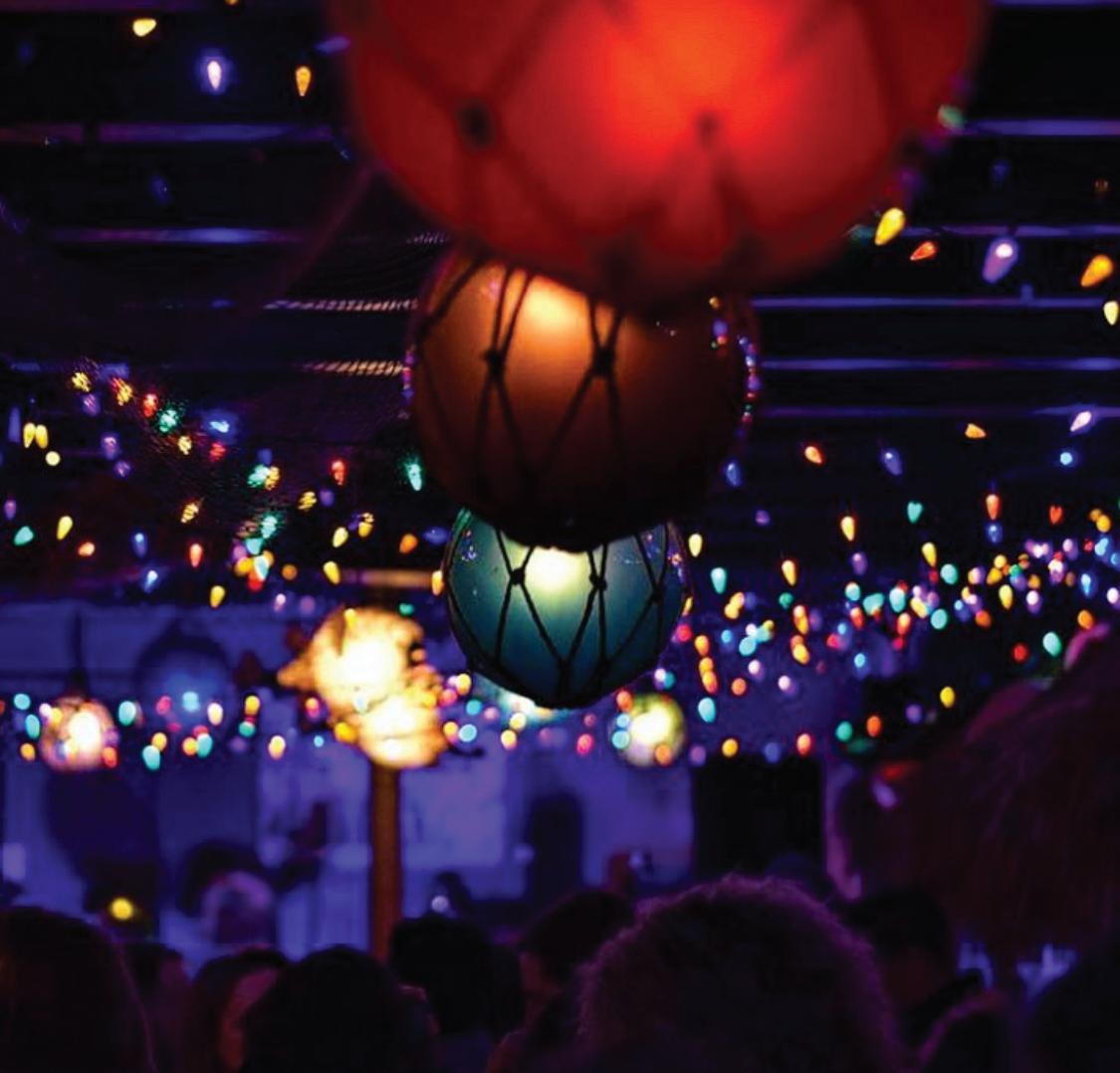 Dinner and a show
Philbrook Museum of Art's MIX event has all the necessary ingredients for a memorable night: 10 specialty cocktails crafted by Tulsa's best bartenders, five liquor categories to be sampled, two winners taking home the grand prize and a dash of food, music and entertainment. The MIX cocktail contest started in 2012 to raise funds for the museum's educational programming and engage different audiences in the Tulsa community. This year, the fundraiser will take place on Sept. 16 in the Philbrook gardens. Guests can expect all new bartenders, drinks and guest judges. This year's lineup: Christopher Andrukaitis of Saturn Room, Chad Dixon of Juniper, Zachary Gensicke of Boston Title and Abstract, Quinn Hulsey of Hodges Bend, Raymond Lickliter of Bull in the Alley, Ally Reynolds of Summit, Lynn Robertson of Starlite, Jared Rudichuk of Valkyrie, Ashley Thomason of Bird and Bottle, and Nate Young of Lowood. Each bartender will present what they think is their best and most creative drink. For the Critic's Choice award, expert and guest judges will evaluate the drinks based on taste, presentation and originality. Attendees also will get the chance to vote on their favorite drink for the People's Choice award. With categories in vodka, gin, tequila, whiskey and rum, there is sure to be something for everyone.
Starlite's Lynn Robertson
A LA CARTE
— HADLEYDEJARNETTEMIXING IT UP CHEERS!
You can't get closer to the BOK than eating at the Arena Pub and Grill, which is open until 2 a.m. for after-show snacks. It's a solid choice for burgers. The signature burger has two patties, Swiss cheese, a Siegi's sausage and haystack onions on brioche. You'll also find chicken wings, a cheesy alfredo bread, grilled nachos and a Bavarian pretzel board — great snacks and appetizers pre- or post-show. 201 S. DENVER AVE. | 918-879-1990 | ARENAPUBANDGRILL.COM
Juniper is the place to go if you want to celebrate in style before walking over to your show. Start your meal with the robust cheese and charcuterie board. Or try the whipped goat cheese with honey, salami and grilled bread. It's the perfect start to a beautiful meal. For dinner, we're fans of the creamy risotto, which changes slightly with the season. You also can't go wrong with the pork belly. 324 E. THIRD ST. | 918-794-1090 | JUNIPERTULSA.COM
70 TulsaPeople SEPTEMBER 2022
Don't let anyone tell you that you can't find good jerk chicken in Oklahoma. Sisserou's is the place for real-deal Caribbean food. The jerk chicken is fabulous, served with grilled spicy street corn and rice and black beans. On Tuesday, look for the $12 fried jerk chicken special. If you want something light before heading over to the BOK, the callaloo soup is perfect with spinach, okra, coconut cream and lump crab. You'll also find one of the best sandwich sections in town — the Caribbean dip (like a French dip with Caribbean spice and habanero mayo), the Roti wrap and the Cuban with lots of garlic and citrus are all great. 107 N. BOULDER AVE. | 918-576-6800 | SISSEROUSRESTAURANT.COM
THREE NEARBY SPOTS ON THE WAY TO THE BOK CENTER. SISSEROU'SJUNIPER Arena Pub and Grill
CASSRYANCHEERS:BOLLINGER;GREGARENA:POLLARD;MICHELLE
— NATALIE MIKLES
"It's kind of like a tasting menu in a restaurant," says Jeff Martin, director of communications for Philbrook. Guests probably won't love every drink, but there will be ones that blow their minds. "You'll be glad for all of it because it was this full 360-degree experience."
Tickets and VIP packages are now for sale at philbrook.org/mix.
1 teaspoon cumin
ne thing that can stop us from having friends or family over is not knowing what to cook. Having one or two recipes on hand takes this stress away. When you have a recipe you know will be great for a crowd, it's easier to make plans, give an enthusiastic invitation and then enjoy yourself.
Take one of our favorite go-to recipes and make it your own. This Cuban Roast Pork with Mojo Sauce is garlicy and citrusy. Marinate it at least a day ahead, but two days is even better, if you have the time to do so.
1/4 cup freshly squeezed orange juice
MOJO SAUCE 1/2 cup pan juices from roasted pork
1 tablespoon kosher salt
1/2 cup olive oil
Using a sharp knife, make cuts all over the roast, cutting deep enough so that the marinade can permeate. Separate and peel the garlic cloves. Place the garlic, cumin, oregano, salt, pepper, lime juice, orange juice and olive oil in a blender or food processor. Process until the garlic is finely chopped. Place the roast in a large Ziploc bag or bowl, pouring the mixture all over, rubbing it into the cuts. Refrigerate 24-48 hours to fully marinate the pork, occasionally turning the mixture and rubbing into the meat. When ready to cook, preheat oven to 350 degrees. Remove pork from the refrigerator. Sprinkle all over with additional salt and pepper. Place in a roasting pan. Cook 30 minutes at 350 degrees, then reduce the oven to 275 degrees, and cook 6 hours. After a couple of hours check to see if the pan juices are blackening. If so, add some water to the pan. The roast is done when the juices run clear and the internal temperature reaches 190 degrees. Reserve pan juices for Mojo Sauce.
Serves 10 1 (5-pound) pork shoulder roast
1 tablespoon olive oil
1/2 cup freshly squeezed lime juice
September is a time for tailgating, game watching and porch sitting. And this roast pork is a crowd-pleaser for all of those.
1 teaspoon ground cumin
1/2 cup freshly squeezed lime juice
1/2 head garlic
It's great served with mashed chipotle sweet potatoes, cornbread muffins, roasted Brussels sprouts with hot chiles or a big, crisp romaine salad. It's also good on real Cuban bread, French rolls or sliced Italian bread.
1 tablespoon ground oregano
— NATALIE MIKLES CUBAN ROAST PORK WITH MOJO SAUCE
2 teaspoons fresh ground black pepper
3 garlic cloves, finely chopped
2 tablespoons freshly squeezed orange juice
WHAT'S COOKING A NEW STAPLE TulsaPeople.com 71
1/2 cup coarsely chopped cilantro After removing roast from pan, deglaze pan juice. Add 1/4 cup water to the juices in the pan, bring to a simmer and stir with a wooden spoon for 3 minutes. In a small saucepan, saute garlic in olive oil. Add garlic and olive oil mixture to pot with pan juices. Add cumin. Remove from heat, and cool to room temperature. Stir in lime juice, orange juice and cilantro. Season with salt and pepper.
O
With locations in both Tulsa and Broken Arrow, La Tropical Neveria y Paleteria serves cool treats in every flavor you can imagine, and many that you haven't yet thought of. The paletas (popsicles) come in every color of the rainbow — from milky chocolate and horchata to lighter, fruit-based flavors like kiwi and cantaloupe. Owner Yessie Marin says pecan paletas are a customer favorite. Didn't know pecan popsicles existed? Well, now you do. La Tropical's menu also has smoothies, aguas frescas and many other sweet and savory snacks. A particularly fun treat is the Mangonada, a cup full of silky mango sorbet topped with chunks of fresh mango copiously drizzled with chamoy, a sauce made of dried chiles, lime juice and fruit, and sprinkled with a fruit seasoning called Tajin, which is made of dried chiles, lime and sea salt. This blend of spicy, sweet and salty is a delicious kick. Another favorite is the super creamy Oreolito, which is a must-try for Oreo fans. Visit La Tropical at 3151 S. 129th E. Ave. in Tulsa and 1181 S. Aspen Ave. in Broken Arrow — GEORGIA BROOKS
Culinary ACCESSORY
— ALEXA MOSTROM Amanda Strain is the owner of Urban Greens, a local supplier of
The restaurants are all local, rather than national tenants, and include RibCrib, Chicken and the Wolf, Tokyo Garden (and Mari Coffee), fROOT Bowls and Señor Pablo.
Center Court is the newest spot for downtown dining options. The food hall, in the recently renovated plaza level of the One Williams Center complex downtown, includes five restaurants plus the first QuikTrip to offer a checkout-free experience for shoppers.
PHOTOGRAPHY Customized advice that changes with your needs. Havard Lyons CFP®, CIMA® Private Wealth 918.270.1999Advisor Client Satisfaction Rating Not Federally Insured | No Financial Institution Guarantee | May Lose Value CA Insurance # 0169870, AR license #2519962 Client Satisfaction Rating based on 167 of reviews as of 3/3/2022: Each client has the opportunity to rate a practice based on the client's overall satisfaction with the practice, on a scale of 1 to 5. The practice's Client Satisfaction Rating is an average of all client responses for that practice within a rolling 24-month period, and is updated daily. There is no minimum number of responses required for a practice to receive a rating. Certified Financial Planner Board of Standards Inc. owns the certification marks CFP®, CERTIFIED FINANCIAL PLANNER™ and CFP (with plaque design) in the U.S. Ameriprise Financial Services, LLC. Member FINRA & SIPC. © 2022 Ameriprise Financial, Inc. All rights reserved. KINGSPOINTE VILLAGE • 6010 SOUTH YALE AVENUE • 918.530.2507 MONDAY – FRIDAY: 10 AM – 6 PM SATURDAY: 11 AM – 5 PM ZADIG & VOLTAIRE AMANDA UPRICHARD MICHAEL STARS KOCH HOUSE PAIGE HUDSON DENIM ALLISON NY JUJU JAMS ANDIE SWIM AVERIE JONATHAN ADLER 72 TulsaPeople SEPTEMBER 2022
But Williams counted on a dense work population — including employees from major employers Bank of Oklahoma, Williams, City of Tulsa, Magellan Midstream and others — to be attracted to the proximal options of a local food court.
— NATALIE MIKLES
POLLARDMICHELLEWEI-HAAS;VALERIETROPICAL:LA
The food court is open to the public and includes communal dining space and an exterior terrace for diners to take advantage of good weather days. For hours and more information, visit williams.com/center-court-food-hall.
Tropical treat
Several downtown restaurants, including Lassalle's, Shiloh's (in the former spot of Billy's on the Square) and Ike's Famous Plate Lunches, shuttered in the shadow of COVID19. Some have attributed fewer downtown workers to their demise.
Microgreens and edible flowers are a growing trend in today's culinary culture. The delicious floral greenery decorates plates, charcuterie boards and adds extra flourish to specialized orders. Urban Greens, based in midtown and serving the Tulsa and Broken Arrow areas, specializes in Amanda Strain working for her mother at a garden center. While there, she began experimenting with microgreens and edible flowers.
"I had a vision and passion for microgreens and edible flowers, not to mention my adoration for all my clients," she says. "So I formed Urban Greens and despite many growing pains, we are here celebrating our Urban Greens serves health-food restaurants, pubs, upscale restaurants and country clubs, as well as works with private chefs and caterers for special orders. Microgreens can be found on dishes all year long, but edible flowers are most prominent in spring, summer and fall. The types to educate people and help them understand how microgreens are grown. Find Urban Greens items for individual purchase at LocalFarmOK, Stonehorse Market in Utica Square, Lambrusco'z Deli on Brookside and Charcuteray in the Market District. To schedule a pickup, appointment or to view merchandise, visit urbangreenstulsa.com.
LUNCH HOUR AT THE FOOD COURT
Time to dine
All About Cha Broken Arrow
Baxter's Interurban Grill
Last year, Restaurant Week brought in more than $44,000 for the Food Bank's Food for Kids programs."Evenin the 16th year of Restaurant Week, the need never ends for food-insecure children in our area. Even though the pandemic is in the back of our minds, the need for food assistance has never been more pressing and urgent," says Michael Dixon , community engagement coordinator for the Food Bank. " ere's never been a better time for us to continue in this program, and we are always grateful and thankful to the Tulsa community, Tulsa businesses and our friends all across eastern Oklahoma for their continued support in the ght against food insecurity."Onein four children face food insecurity. Each year, George Kaiser Family Foundation matches Restaurant Week proceeds up to $25,000. — NATALIE MIKLES
I t's that most wonderful time of the year for Tulsa foodies. Restaurant Week — Sept. 9-18 — is here. e week has changed over the years, but a few things have stayed the same. Restaurant Week remains an incredible way to sample dishes at a great deal at some of the top restaurants in town. And, Restaurant Week continues to support the Food Bank of Eastern Oklahoma. For those new to the concept, Restaurant Week o ers diners a chance to sample cuisine, often at special prices, with a portion of those proceeds going to the Food Bank. is year, diners have myriad prix- xe brunch, lunch and dinner menu options ranging from one to four courses. e hope is that adding the single-course options will make Restaurant Week more accessible to a new audience. Another option is a 3% donation from a participating restaurant's standard menu.
Albert G's Barbecue (Downtown, Harvard and Tulsa Hills)
SEPT. 9-18, 2022
Michael Dixon, Food Bank of Eastern Oklahoma community engagement coordinator; Johnna Hayes, Three Sirens Restaurant Group co-owner; and Calvin Moore, Food Bank president and CEO; at Bramble Breakfast and Bar
TulsaPeople.com 73
Elgin
Duet Restaurant and Jazz Dust Bowl
View menus and fi nd more information about these participating restaurants at tulsapeople.com/restaurantweek.
McNellie's Pub (Downtown, South City) The Melting Pot Mr. Kim's Peacemaker Lobster and Crab
TheTheTavernVaultTXMZWildFork Yokozuna (Downtown and Yale)
Lindsey Gifford of the McNellie's Group talks about this month's Restaurant Week and more on the Sept. 7 episode.
FresaFasslerEloteParkHallAllAbout Cha Freya: Nordic LaJuniperKitchenTertulia
POLLARDMICHELLE
PRYHME: DowntownQueenie'sSteakhouse Red LightRokaChicken Shaky Jake's Burgers and Franks Sisserou's Caribbean Restaurant
Biga Italian Restaurant Bin 35 Bistro Bird and Bottle Bluestone Steakhouse and Seafood Bramble Breakfast and Bar (Broken Arrow, Downtown and Jenks) Chamber Restaurant Dilly Diner
2022 RESTAURANTVisitRESTAURANTS*PARTICIPATINGtheNEWinteractiveWEEKWEBSITEanytime/anywhere!Lunch1course $15 includes $2 donation 2-3Lunchcourses $18 includes $2 donation SEPT. 9-18, 2022 atSpecialtyCocktailparticipatingrestaurants includes $1 donation 2-3Brunchcourses $25 includes $3 donation 3-4Dinnercourses $45 includes $7 donation Dinner1course $17 includes $2 donation 2-3Dinnercourses $25 includes $3 donation 3Dinnercourses $35 includes $5 donation STEP UP TO THE PLATE AND FIGHT HUNGER BY JOINING TULSA'S BEST RESTAURANTS FOR THIS 10-DAY CELEBRATION OF TULSA'S CULINARY SCENE BENEFITTING THE FOOD BANK OF EASTERN OKLAHOMA'S FOOD FOR KIDS PROGRAMS! 40 local restaurants have joined in to help fight hunger during Restaurant Week. These participating restaurants will offer special prix fixe menus with an automatic donation to the Food Bank or their standard menus with a 3% donation. Plus, some restaurants are offering a specialty cocktail with an automatic donation, and all donations will be matched up to $25,000 by the George Kaiser Family Foundation. Broken SouthDowntownDowntownArrowDowntownBrokenArrowJenksBlueDomeOnYaleCityDowntownHarvardTulsaHills2022 Prix Fixe Menu Options: THE BEST TASTING WEEK OF THE YEAR BEGINS SEPTEMBER 9! FOODIES REJOICE! PRESENTED BY: BENEFITTING: *As of TulsaPeople.com/RestaurantWeek8/19/22. SPONSORED BY: burgers &Franks Shaky Jakes SJ

www.TulsaDogRun.com "Tulsa's Only 5k Run for Dogs." Thank you to our sponsors Presents A charity event to fund Parkside's Food Pantry and Patient Assistance Program Saturday, October 8 • 9:00 a.m. Participation medal for Costumedogs contest for pets and owners No dog? No problem USATF Sanctioned/Certified 10032 S. Sheridan Rd. · bluestonesteakhouse.com918-296-9889 Join us for Restaurant Week! VIEW OUR SPECIAL RESTAURANT WEEK PRIX FIXE MENUS FOR DINNER AND MAKE YOUR RESERVATIONS TODAY! 115 E. 5th St. · 918-582-5760 Chamber is proud to participate in Tulsa Restaurant Week for the 16th year in a row. We hope you'll review our special prix fixe menus and join us for brunch or dinner during Restaurant Week! TulsaPeople.com 75
PRESENTED BY SATURDAY, OCTOBER 29, 2022, 6PM COX BUSINESS CONVENTION CENTER ROCK STAR ATTIRE For one night only, the King of Pop is back for Rock The House, benefitting Green Country Habitat for Humanity. Enjoy cocktails and dinner, with "thrilling" live entertainment and dancing. Featured Raffle Items for 2022 • 1969 Martin guitar signed by 50 famous artists and songwriters • VIP Rock & Roll Concert Travel Package for four EVENT CO-CHAIRS Angela & Sean Kouplen Terri & Roger Ramseyer EVENT COMMITTEE Melissa Bogle Kent CharlotteShondaCharlesFisher&Gordy Guest Kelly Hunt Lauri & Jim Kiser Kim MichelleO'Meilia&Kent Powers Sharon & David Ray Chris Rogers Jan & Mark Smith Ryan AndrewSherriTylerSarahTracyAshleyCassieChristyMonteTannerThackerThames&EvanTipton&JonathanTownsend&PaulTucker&CameronWalkerWallaceWhiteWitter
Gas station sushi Drinking expired milk Cheap insurance Tired of bad ideas? Let's talk. DAVE BRYANT INSURANCE AGENCY INC. 918-627-0191 3030 E. 91ST ST. • TUCKERTENNIS.COM918-298-9500 FALL PROGRAMS AUG 15-DEC 18 • AGES 4+ WHY TUCKER TENNIS? Free 30 minute evaluation with this ad TUCKER TENNIS ACADEMY • Over $4 million in college scholarships since 2011 • USTA "Best developmental program in U.S." in 2014 • Only 3D video motion analysis center in U.S. • Private schooling onsite • 1 of 5 USTA Certified Regional Training Centers • Clay courts, hard courts, indoor, pickle ball, fitness center TulsaPeople.com 77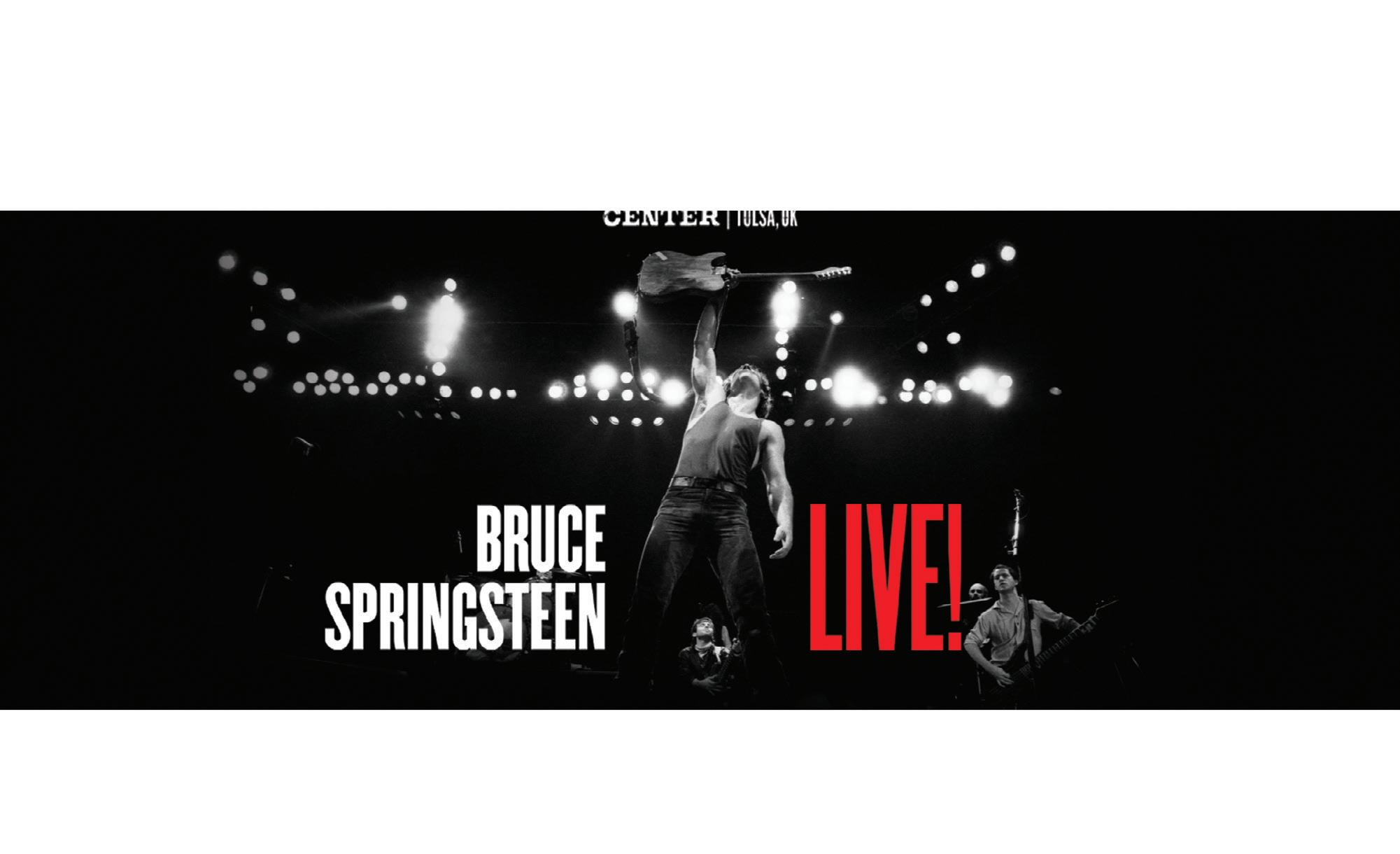 TRY THIS! Charred Spanish octopus FROM RESTAURANT BASQUE | 114 N. BOSTON AVE. | 918-442-2996 | BASQUETULSA.COM POLLARDMICHELLE Oakhart BARBECUEBarbecue The winners of TulsaPeople's annual A-LIST Readers' Choice Awards are tops in town when it comes to 'cue. BurnCo Barbeque 500 Riverwalk Terrace, Suite 135, Jenks 918-528-6816burnbbq.com Albert G's Bar-B-Q 2748 S. Harvard Ave., 918-747-4799 421 E. First St., 918-728-3650 7588 S. Olympia Ave., albertgs.com918-921-8080 RibCrib Eight area ribcrib.comlocations Oakhart Barbecue 1644 E. Third St., Suite D oakhartbbq.com Billy Sims Barbecue Seven area billysimsbbq.comlocations Oklahoma Joe's Bar-B-Cue 6175 E. 61st St., 918-894-4447 333 W. Albany St., Broken Arrow; 918-355-0000 19361 N.E. Robson Road, Suite A, Catoosa; 918-739-4757okjoes.com SHARE THIS Designed to share with friends, the charred Spanish octopus has a romesco sauce base complemented with manzanilla olives, citrus, fennel and soft-boiled egg. $23. MENU MAINSTAY Octopus is always on the menu at this restaurant.downtown Setup changes based on seasonality.INSPIRED FARE Open since 2021, Restaurant Basque's menu is deeply rooted in the culinary traditions from the Basque region, which covers parts of France and Spain. 78 TulsaPeople SEPTEMBER 2022
Focus on your game. What if you had more time to focus on what matters? Research shows JMARK clients enjoy 30 more discretionary hours a week than the average business leader. Learn how we manage IT so life has more time for tee time. Visit JMARK.com/Focus People First Technology Second
MUSEUMANDSOCIETYHISTORICALTULSAANDLIBRARY,CITY-COUNTYTULSATULSA,OFCLUBCOLLECTION/ROTARYFORDBERYL 80 TulsaPeople SEPTEMBER 2022
Early image of First Church of Christ, Scientist, at 924 S. Boulder Ave.
TULSA TIME WARP
GIFTS OF EASTER
STORY AND COMPOSITE IMAGE BY PATRICK MCNICHOLAS
A
TP
round the turn of the 20th century, William F. Brown, a home builder living in Tulsa, and a client of Brown's, who introduced him to Christian Science literature, rst realized the vision of a Christian Science congregation. e congregation rst met in the homes of members, but eventually moved into larger o ce spaces in buildings downtown. In 1902 they formed the Christian Science Society and started meeting inside a real estate o ce on South Main Street. By 1908, the society met all requirements to become a church of its own and the First Church of Christ, Scientist, Tulsa was o cially organized. e congregation would continue to meet in a variety of locations over the following years until the decision was made to build a structure of their own. In 1914 the church bought property on West 10th Street and South Boulder Avenue, where they initially planned to build a small frame structure. But as the congregation continued to grow, additional land was purchased with plans for a much larger building. e cornerstone of the church building was laid on Jan. 4, 1918, and the rst o cial service in the church was Easter Sunday, April 1, 1923. By the end of the decade, the church had become a popular landmark along Route 66 which, by chance, happened to bypass right outside. e church remains virtually unchanged over the years except for some interior redecorating that occurred in the mid-1930s.
Saint Simeon's spacious, light-filled atmosphere is ideal for those who need total nursing care, including assistance with most daily activities. Our seasoned professionals truly love and respect our residents, ensuring they stay stimulated and engaged with rich, sensory experiences—from delicious meals to engaging Life Enrichment programming. In addition to the best possible nursing care, residents also enjoy personal training or therapy in our state-of-the art wellness center, therapy gym, or warm saltwater pool. Excellent staff-to-resident ratios allow multi-faceted, holistic care tailored to each resident's unique needs – body, mind, and spirit. Every day, our goal is to enhance your loved one's total sense of well-being. Visit us online or call Mary at 918-794-1900 to learn more.
Saint Simeon's is a mission of the Episcopal Diocese of Oklahoma Martin Luther King, Jr. Blvd.
3701 N.
Minutes from downtown, Miles from ordinary EXTRAORDINARY Long-Term Care:
The Fall Collection GIFTS FOR EVERY REASON • DECOR FOR EVERY SEASON • 91ST AND YALE - TULSA • AMBERMARIEANDCO.COM