£5 (Children under 5 go free)
during term time, 9:30am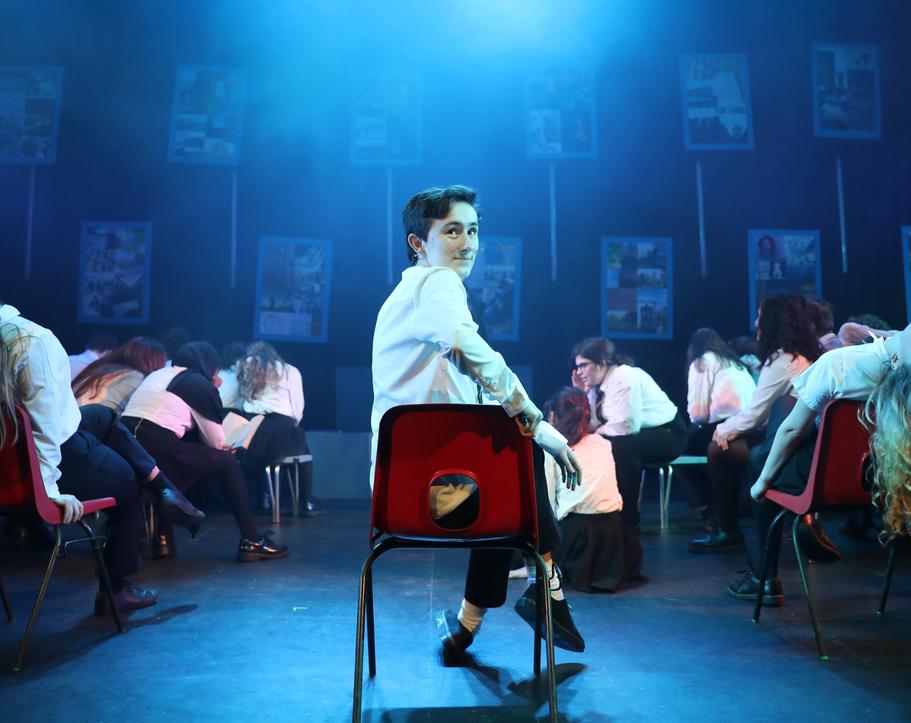 10:20am
for pre-schoolers…
And
Find out more at www.trinityyouththeatre.co.uk Get in touch: 07587 537308 education@trinitytheatre.net 1.
Fridays
-
Weekly workshops, one-offs, socials. Musicals, new plays, the classics and everything in between. Backstage, onstage, as a musician in the pit.
2.
Join our membership today!
The support of our membership allows Trinity Theatre to continue to deliver a broad artistic programme, as well as a range of community projects, including our Speech Bubbles programme for local schools, and Senior Sing, our choir for those living with dementia, and their carers. Visit our website to find out more about our current community projects at: trinitytheatre.net
Enjoy exclusive access to priority booking for high profile upcoming shows, members only events, as well as discounted ticket prices –and NEVER pay booking fees. Join our theatre family today!
Single Membership Joint Membership
Single Member £30
Lifetime Membership ·£1000
Joint Member £45
Joint Lifetime Membership ·£1500
Membership Benefits
Save up to £3 per ticket on shows and films. Pay no booking fees when purchasing online, in person or over the phone. Two tickets for the price of one on any Wednesday evening film screening. Get previews to The Clocktower Bistro updated menu, every month. Advance notice of the latest season, events and screenings. Receive our seasonal brochure in the post three times a year. Members News to keep you up to date on new events, offers and more. Participate in our future with voting rights at our AGM. Become a supporter of the local community and arts in Tunbridge Wells.
Lifetime Members
Lifetime Members get all classic benefits, PLUS: your name added to a new Supporter plaque in the theatre foyer.
Keep an eye out for the Membership Logo to know if you could save money!
3.
M
Become a Volunteer
Volunteering is a great opportunity to make friends, gain new skills and become part of a thriving community. Trinity was founded by volunteers and continues to run on the enthusiasm and generosity of a large volunteer base. Across the theatre, our volunteers give 30,000 hours to Trinity every year, and there is a wide variety of roles to suit every age and interest.
Our volunteers take on a variety of roles from:
Gardening Heritage Usher
Duty Manager Box Office Maintenance And more...
Thank You
Without the support of our volunteers Trinity Theatre simply would not exist. They are the lifeblood of the charity and we want to take this moment to thank each and every one of them for their time and passion. We are so grateful to you all.
If you would like to join our community, please contact:
michael@trinitytheatre.net
4.
Trinity's Heritage
2023 will be the year of the clocktower! In a few months' time, visitors will be able to climb our spiral staircase to the top of the tower. From there you can take in the magnificent views of the town and surrounding landscapes Discover Trinity's history, from our very beginning, as Tunbridge Wells' first parish church, right through to the 1970s when the vision and hard work of local heroes saved the building from demolition and turned Trinity into the theatre it is today Here's a sneak peek at what you can expect:
Twentieth Century Trinity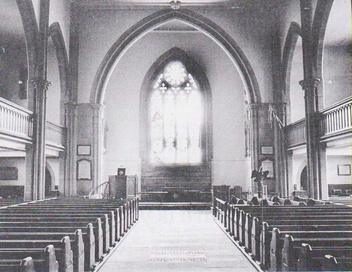 this century saw Trinity prosper at the centre of its community as 'the spiritual heart of Tunbridge Wells'.
5.
Georgian Beginnings
In 1825, the local great and good came together to found a parish church. But why did the town need one? Who was Decimus Burton, and why is his architecture so special to Tunbridge Wells? Also, have a look at the amazing view from the top of Decimus' tower!
Decline Of The Church
The second half of the twentieth century truly saw Trinity in peril But some parishioners still stayed loyal, such as John and Diane, who began the journey of their lives together as Trinity ended its own as a church
A Theatre Is Born
We know the 20th century brought doom and gloom for Trinity but all was not lost The curtain closed on a church, but opened on a theatre and arts centre. Find out about our journey, from the fight to save the building to our first ever season of performances in 1982…and beyond!
6.
Little Angel Theatre with Ian Nicholson & Sam Wilde Presents:
"Wonderful work which celebrates the possibilities of theatre" - The Guardian
Pinocchio is carved on stage, brushes become a fox and the shadow of two saws transforms into a giant shark. An element of improvisation makes each performance unique to its audience.
From the books by Jon Klassen, illustrated by Jon Klessen and published by Candlewick Press
Saturday 1st April 12pm & 2pm Tickets £14 (£12 Concs)
Liza Pulman's Streisand show played West End runs to packed houses and five-star reviews. Now she returns with her brand new show and album The Heart Of It. Liza is also one third of the hugely successful satirical comedy trio Fascinating Aida, with whom she sells out theatres nationwide.
Sunday 2nd April 7:30pm Tickets · £25
7.
TICKETS
Matinee:
Full Price: £11
Members: £9
60+: £10
Disabled: £10
Child (15 & Under): £7
Evening:
Full Price: £13
Members: £11
60+: £12
Disabled: £12
Child (Under 15): £9
2 for 1 tickets on Wednesday evenings for Members
TheWhale(15) Tuesday18thApril 2pm&7:45pm PanoramicWealth ManagementLtd CinemaPartner CINEMA AT TRINITY FollowUs @trinitytheatretw @trinitytheatre TrinityTheatre BookNow 01892678678 www.trinitytheatre.net FindUs TrinityTheatre ChurchRoad TunbridgeWells Kent TN11JP
Tuesday4thApril 2pm&8pm Keep an eye out for our Cinema Leaflets InTheCourtofThe CrimsonKing(15) Tickets£15 Friday7thApril·7:45pm EO(15)
2pm&7:45pm
Allelujah(12A)
Wednesday19thApril
8. M
Goldilocks and The Three Bears
Roll up! Roll up! Join us for 'The Greatest Show On Earth' as KD Theatre Productions & Harlow Playhouse present their brand new production 'Goldilocks and the Three Bears'.
This Hilarious and Spectacular Pantomime style show will include some of the very best seasoned performers, top circus & speciality acts as well as all the ingredients of a family show that KD Theatre Productions have become known for: high energy choreography, loveable characters, colourful set and costumes and an opportunity for the audience to meet the characters after the show!
Wednesday 5th April 1pm & 4pm £12 (£10 Under 15)
Nick Cope has been writing and recording his beautiful and unique songs for children and their families for over 10 years, he performs with his guitar and animations to sell-out crowds all over the country. He has an incredible fan base from all over the UK which has just grown immeasurably over the last year due to the phenomenal success of his CBeebies show Nick Cope's Popcast.
Nick Cope's live performances are legendary! He has a fanatical army of little and not so little fans from all over the world, if you haven't heard his songs or seen his shows before come and find out what you're missing.
Saturday 8th April 11am £12
I Want My Hat Back Trilogy