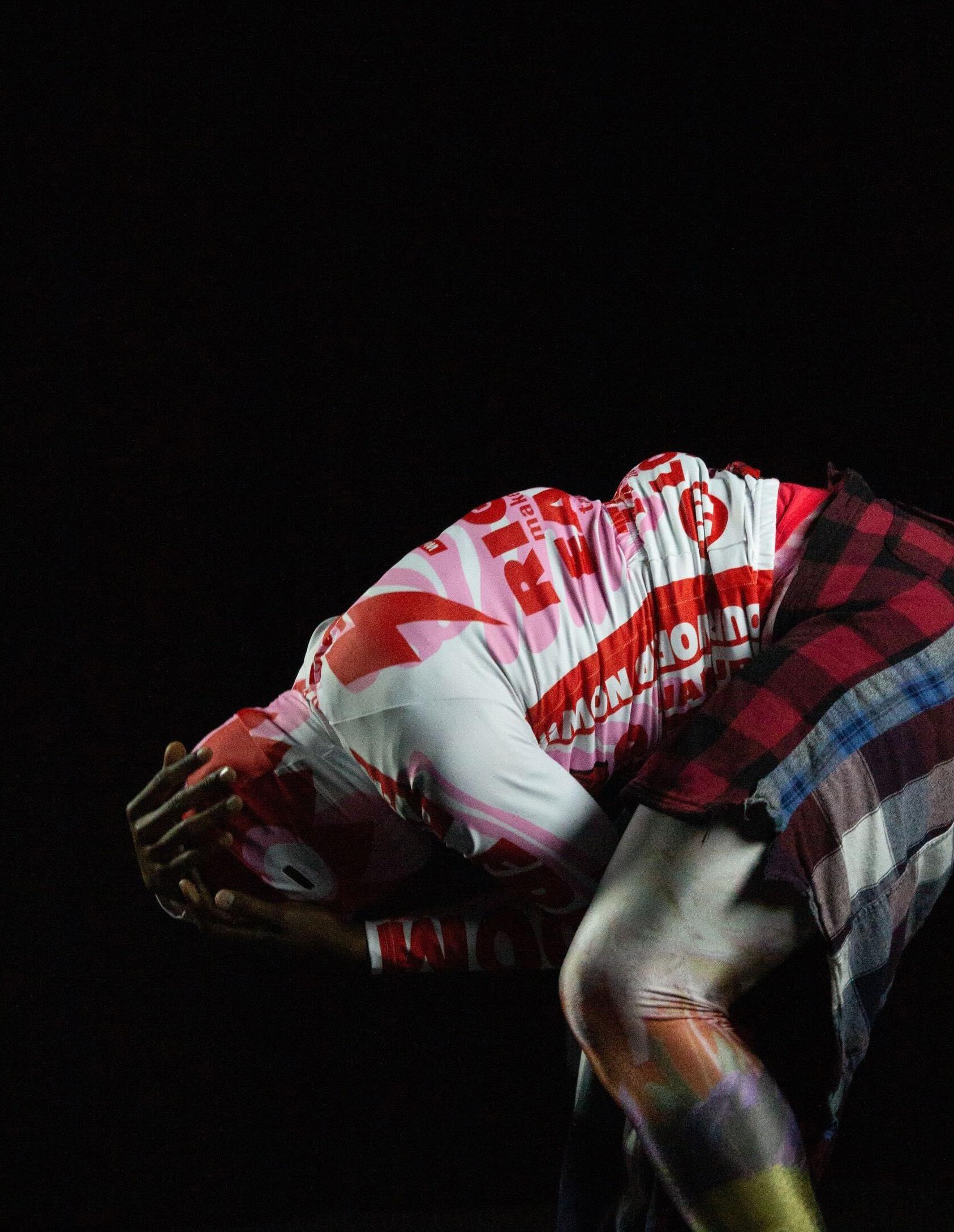 vaultFW23
STAFF LIST
EDITORS-IN-CHIEF
Angelina Dyrnaes
Deyshna Pai
EXTERNAL
Kim Lim
Prisca Suhendra
Kayla Mak
Alexander Lau
Neharika Makam
MARKETING
Reece Kelly
Andrew Monteilh
Emma Burward-Kunde
02 | Staff List
Photographers
Angelina Dyrnaes
Vince Hilahan
GRAPHIC DESIGNERS
Ashley Arizabal
Varsha Sampath
Angela Liang
WEB DEVELOPERS
Aammya Sapra
Sydney Wong
WRITERS
Sarah Min
Samantha Phan
Alexandra Citra
Yalini Thillakumaran
Gianina Fan
Ryan Pocinich
STYLISTS
Deepti Rema
Elliot Varon
Nick Boll
Nel Satriya
Lois Ramilo
PHOTOGRAPHERS
Jillian Aliakbar
Vince Hilahan
Jonathan Ly
Staff List | 03
04 | Table of Contents TABLE OF CONTENTS Staff List Letter from the Editors Fashioning Narratives: When Books Make Looks Breaking Boundaries Growing Up Gen Z Dichotomy of Influence What We Hold Sacred: A Retrospective on the 2022 Met Gala Animorphite Will This Feeling Last Forever? I'm Quite Lost Distortion Featuring UCSD's Creatives: The Blinds What's in your Vault? Fashion Show: Transcendent Treasures 02 05 06 10 13 18 21 25 29 35 39 42 49 53
LETTER FROM THE EDITORS
[/vôlt/] noun
a large room or chamber used for storage, especially an underground one.
As many of us GenZers explore the newfound freedom of adulthood, we're embracing the only constant we know: change. We have gone to school in a pandemic, grown up with the anxieties of climate change, and been raised with the world's commentary at our fingertips.
We've learned to expect this change. We've learned to embrace it. As collections of our past selves, we're ready to claim each of those identities. Where we once hid our graphic novels as teens, wallowed in the existential dread of an uncertain future, and minimized ourselves around those louder than us, today we possess the grit to voice dissent and the strength to share our vulnerabilities.
Vault celebrates the underground; things once stigmatized receive open appreciation today. Vault celebrates the deeply personal; items meaningful to us and nonsensical to others are still valued beyond these differences — an artistic act of self-expression. Vault celebrates the past in the present; things we treasure can be preserved over time but still change with added meaning once dug up. Vault is our enjoyment of the retro, the vintage, and the avant garde.
This issue also marked an expansion period for TREND. This past year, we were approached by Princess Labrador, a representative of Universal Music Group from °1824. We've taken on a larger team to cover new opportunities such as music concerts and press conferences. We started Thrifty Thursdays in collaboration with UCSD Alumni Jazzy Threadz to promote sustainable fashion and celebrate vintagewear. On March 9, 2023, we hosted "Transcendent Treasures," a fashion show in partnership with The LOFT that received wide praise from our community. We are committed to creating a larger space for creatives on campus to shine. Whether you're a new reader or seasoned follower, we thank you for supporting our work. It means so much to us that you do. And to our TREND team, we are so grateful and proud to be your editors. Your work, your talent, and your uniqueness is apparent; and we are honored that you choose to share yourselves with us. You inspire us endlessly.
While making this issue, we loved the openness of Vault's interpretations and many interconnected meanings. Whatever Vault means to you, we hope it brings you as much joy as it did us the past two quarters. Vault is an expression of how we dare to be ourselves. We dare you to be you. And so we ask: what's in your vault?
Letter from the Editors | 05
vault
fashioning narratives:
NOW MORE THAN EVER, WE ARE READING FASHION AND WEARING LITERATURE. BY ENGAGING WITH LITERATURE THROUGH A SARTORIAL LENS, WE CAN SIGNAL CODES THAT MAKE UP OUR IDENTITIES AND FASHION PERSONAL NARRATIVES.
06 | Fashioning Narratives
breaking boundaries
By Alexandra Citra
Now more than ever, we are reading fashion and wearing literature. Clothes imbue the inner self with material reality, granting us the power to choose the identities we represent. The creating and wearing of dress are intrinsically human, where the pieces of clothing we choose to interact with can serve to articulate our ideas and beliefs. Thus, it should come as no surprise that fashion can be a manifestation of literature as clothes become signifiers for our beloved literary figures and works. Where literature translates the human experience into words, fashion transmutes and reflects it back to us. How do you
view the world? How do you want the world to view you? Perhaps the answer to these questions can be found in the intersection between the literary and sartorial realms.
Whether classical or contemporary, the written word has always been a bottomless well of inspiration for those in the fashion industry. However, it is evident that literary interests have been particularly in vogue in recent seasons. A giant scroll containing text from Jack Kerouac's On the Road unfurls, heralding the beginning of Kim Jones' Dior men's runway. Model Kaia Gerber, who started an Instagram book club in 2020, flaunted a paperback of Richard
Powers' Pulitzer Prize-winning Overstory in front of the venue for Prada's autumn/winter 2022 venue in Milan. Fashion maverick Jonathan Anderson draws inspiration from literature once again, with the late Irish Nobel laureate Seamus Heaney's oeuvre at the core of the naturalistic set design and novelist and essayist Zadie Smith sitting front row at Loewe's autumn/winter 2022 show. But that's not all. Sound designer Michel Gaubert created a soundtrack featuring a reading of Sylvia Plath's posthumously published poem Fever 103°, which aligns with the transcendental, surrealist motif of Anderson's collection. "Pure?" a voice intones ruminatively. "What does it mean?"
Models Sammy Biondi Makeup Saya French Stylist Deepti Rema
Fashioning Narratives | 07
Photographer Jillian Aliakbar
The literary spell the fashion scene has fallen under also includes the active participation of some of the most celebrated contemporary voices. A heartfelt letter from author and journalist Mary H.K. Choi that mentions award-winning poet Ocean Vuong is printed for Peter Do's spring/summer 2023 collection. We've even seen contemporary American writer Ottessa Moshfegh, best known for her 2018 novel My Year of Rest and Relaxation, walk for Maryam Nassir Zadeh at New York Fashion Week and pen a short story titled Where Will We Go Next? for Proenza Schouler's autumn/winter 2022 collection. "We'd considered working with someone who could help formulate our thoughts and ideas into the written word," say Proenza Schouler's Jack McCollough and Lazaro Hernandez. "We were blown away by how she managed to conjure the mood of what we were trying to say but in a completely abstract and personal way." From supermodels curating reading lists to designer campaigns spotlighting authors, performative or otherwise, the fashion industry integrates literature into its corpus.
The emergence of this bookish mode in the fashion industry can be attributed to the "aesthetic of bookishness," a term coined by Jessica Pressman in a 2009 essay to define the display of literary production and consumption in the online media environment. "Books become aesthetic objects that blur the boundaries between reality and fiction by connecting their bookbound body to the virtual world
of digital information," Pressman writes. The romanticization of literature and academia on social media, especially TikTok, is an obvious manifestation of the aesthetic of bookishness. The physical book is far from obsolete, pervading the digital world as both reading material and a definitive display of culture and intellect and providing a stark contrast to the ever-shifting ephemera of accelerated trend cycles. In fashion, the book exists as both an accessory and a tangible token of ideas and beliefs.
communicate meanings–to embody concepts and fashion narratives.
That being said, this literary trend, just like any other trend, can be harmful if excessively participated in. Trends comprise curations of commodities which are assigned philosophies, granting people access to a sense of collective identity or belonging to an internet subculture. As cultural critic Charlie Squire wrote, "Radical principles of joy are misunderstood; the fetishization of the commodity is mistaken as an expression of self-love and the cohort of consumers within a trend is mistaken for a group bonded in solidarity."
In a noisy online environment oversaturated with short-lived content, it is natural to seek something of substantial value to represent and hold on to. To many, this is literature, fashion, or both. What does the book convey about the reader? What do the clothes convey about the wearer? When uninterrupted, rapid-fire consumption becomes the norm, we must extricate ourselves from the looming, almost irresistible desire to pursue whatever is newest and shiniest. By engaging with objects that hold symbolic value, we can signal codes that make up our authentic identities. In this regard, both fashion and literature enable us to crystallize abstractions and
The acceleration of trend cycles raises concerns for mindless consumption and the accumulation of textile waste, the minimization of which can only come hand-in-hand with the recontextualization of our relationship with clothing. Sartorial codes are arbitrary and fluctuating, never fixed. A certain article of clothing may communicate a specific meaning now, but it will undoubtedly signify a different message in the future. Now that trends gain and lose momentum at an unprecedented rate, it is imperative that we partake in them mindfully so as to prevent lasting environmental consequences and the excessive flattening of cultural movements.
The mindful consumption of fashion also endorses authentic selfexpression through the curation of one's personal style, which
08 | Fashioning Narratives
"In fashion, the book exists as both an accessory and a tangible token of ideas and beliefs."
entails associations and signifiers behind how an individual presents themselves to the rest of the world. Instead of blindly subscribing to fleeting trends, those with developed personal identities and style move with intention, investing in pieces they have a personal connection with and can reimagine if need be. By honing in on a wardrobe that holds personhood, you can break free from the algorithmic echo chamber and honor your exploration of your individuality and philosophy. Your wardrobe will never go out of style as long as you wear and care for pieces that move you.
When fashion meets literature, we see the merging of two different yet deeply intertwined forms of self-expression and expand our intrinsic power to communicate with others and ourselves. As the literary and fashion worlds collide and distinguished doyennes play a part in each other's creative visions, we must consider our associations with various sartorial and literary ideologies, interactions with identifiable cultural signifiers, and how much of our wardrobe aligns with our ethos. In an ecosystem of unceasing impermanence where concepts and objects alike decline
in value more rapidly than ever, molding a personal narrative you hold close to your heart is an unyielding act of subversion. Now more than ever, books do make looks, but whether or not you choose to engage should be your decision to make. How will you rewrite your relationship with your wardrobe? How will you fashion your narrative? Be it through the written word or fabric, you can create the self you seek to represent and honor it in your lived reality.
Fashioning Narratives | 09
00 | Section Title 10 | Breaking Boundaries
Breaking Boundaries | 11 BREAKING BOUNDARIES
12 | Breaking
Boundaries
Growing Up Gen Z | 13
A WINDOW INTO UNDERSTANDING GENERATION Z AND THE EVENTS THAT HAVE SHAPED US. WE STRUGGLE UNDER THE BURDEN OF THE WORLD AROUND US, UNDER THE BURDEN OF KNOWING TOO MUCH AS A RESULT OF THE DIGITAL AGE. AND THOUGH IT'S EASY TO FEEL UTTERLY HOPELESS, WE ARE USING TECHNOLOGY TO OUR ADVANTAGE TO MAKE A DIFFERENCE. WE MAY HAVE INHERITED A BROKEN WORLD, BUT WE WILL FACE THE FUTURE WITH EMPOWERMENT AND OPTIMISM.
By Gianina Fan
It's easy to dismiss Generation Z. Oh, they're just mentally ill kids glued to their phones and making TikToks. Too busy making BTS fancams and starting Twitter wars. And maybe, they're not necessarily wrong. But let's take a moment to dissect the factors that have shaped our generation and why we will be the ones to turn the tide.
For starters, we have all grown up in a post 9/11 world. We've never known an America where the unthinkable is impossible because it's already happened. Safety has never been guaranteed and while this provides a moment of reflection for older generations, Gen Z shrugs it off. Call it cynical, but this is all we know. Soon after, America launches into war abroad in Iraq and Afghanistan. War has been a constant.
Then, fast-forward to the release of the very first iPhone. Suddenly, the clunky family computer is transformed into a handheld piece of metal that fits in your pocket. It's a turning point in the age of digital technology. Soon, we'll say goodbye to VCR tapes, MP3 iPod players, and BlackBerry flip phones.
Then comes the revolutionary election of the first Black president Barack Obama. Funny enough, we grew up thinking having a person of color as head of the state was nothing special; eight years later, we'll come to realize how wrong we were. But in the meantime, we endured the worst economic crisis since World War II in 2008's recession. We're still children, but the state of the world is not lost on us. In a landmark case, same-sex marriage is legalized with Obergefell v. Hodges in 2015. And to think, we grew up in a period where not all people could marry who they loved.
14 | Growing Up Gen Z
2016 marks another turning point. Now, many of us are equipped with smartphones of our own. Google is our best friend. We're acutely aware of the world while we spout off Vines: two bros chilling in a hot tub…five feet apart 'cause they're not gay (ultimately, Vine meets its demise in 2016). We watch in horror as voters elect Donald Trump to the presidency. To come of age knowing a former reality star has the power to push the button is a terrifying experience. We're too young to have any real say so we hold our breath for the next four years. At the same time, we're being gunned down at school. Safety was truly never a guarantee.
We're much older now, and much more mature. And then–time stops. We're hit with a global pandemic and suddenly, all that we know is turned upside down. We're introduced to a new phenomenon: Zoom. The days blur together. Catholic priests bless people with holy water guns. Businesses close. And millions of people die. At the cusp between adolescence and adulthood, we learn how to live with it and what a new normal means. Meanwhile, Asian American elders are being targeted for a racist rhetoric supported by our very own president.
Summer rolls around, which means it's time to take down systemic racism. And don't be fooled, we're still living in a pandemic. The murder of George Floyd sparks a revolution, providing fuel to stand up for the things that matter. The Black Lives Matter Movement charges forward, full-force and we're left to seriously contemplate how we got here. The Civil Rights Movement was a mere 50-60 years ago (although in grade school we were all led to believe it happened in ancient times and that all has been love and peace since) but we're still fighting for those rights today.
Growing Up Gen Z | 15
Trump's presidency finally comes to a close and we can all let go of the breath we've been collectively holding. Of course, this is naive thinking. In 2021, we all watch as an attempted coup takes place in the White House. At this point, we are all utterly numb to the Trump presidency. We're shocked but then again, are we really that surprised?
Meanwhile, we watch on our phones as Syria endures its long war, Russia invades Ukraine, and Iran kills women. We watch in horror, but then again, nothing truly sounds shocking anymore. It's just the way it is.
Bodily autonomy is stripped away with the repeal of Roe v. Wade in 2022. Rights we grew up with are suddenly lost. The "land of the free" is suddenly looking not-so-free but of course, it never quite was.
Not to mention, we've been witnessing the demise of our global environment all our lives. It's happening right in our backyards.
We have had a front seat to all these world happenings growing up in the explosion of digital technology and media. All information is right at our fingertips. We're overwhelmed because we know too much. The demise of our environment, of American society feels unstoppable. It's hopeless. When we hear about another shooting, I'm not even sure that we truly process it anymore. We're desensitized to traumatic events. People probably hardly remember that 60 people were killed and 413 wounded in the Las Vegas shooting of 2017. The social media-powered news cycle moves quickly and with it, so does our memory.
But in conjunction with the birth of Gen Z, we have seen a new phenomenon: young people showing up and making their place in the world. Political movements by youth isn't something new. Young protesters fought against American involvement in the Vietnam War or for action during the HIV/AIDs crisis. But there's something different this time. Though many would regard our generation's use of technology with disdain, we have been able to weaponize it and make our voices heard. We have the power to start a a revolution right at our fingertips.
Older generations wonder why Gen Z seems to be riddled with mental health issues or why more of us are queer. But we simply have the awareness to incite cultural change, to put down harmful stigmas of
16 | Growing Up Gen Z
mental illness and homophobia.
We're not all that different from other generations; but, we are different in the way we choose to be unapologetically ourselves.
And, we're only just getting started. Young people showed up at a historic rate to vote in the 2022 midterm elections. Finally equipped with the right to vote, we played a significant role in preventing the so-called red wave. We elected the very first Gen Z member to Congress, Maxwell Frost. We can use our voice on social media to make change because we have to, because we inherited a broken nation, and because we might not even have the chance to grow old amidst growing violence and the climate crisis. We have to stay vigilant and we have to make the effort to turn off our desensitization to injustices no matter how exhausting it is. We have to remember the humanity in each other because we are the last line of defense. It's time to show everyone who Gen Z is.
Growing Up Gen Z | 17
18 | Dichotomy of Influence
Dichotomy of Influence | 19
Photographer Jonathan Ly
Models Killian To and Victoria Yu
20 | Dichotomy of Influence
Stylist Nick Boll
art and the A RETROSPECTIVE ON THE 2022 MET GALA
A DISCUSSION ABOUT KIM KARDASHIAN WEARING MARILYN MONROE'S DRESS AT THE 2022 MET GALA. WHAT DOES THIS ACT AND THE OUTRAGE SURROUNDING IT TELL US ABOUT OUR CULTURE?
By Samantha Phan
On May 2, 2022, celebrity and reality show icon Kim Kardashian wore one of Marilyn Monroe's dresses to the 2022 Met Gala. However, this was not just any Marilyn dress. It was the gold, glittery, one-of-a-kind gown she wore during her notorious "Happy Birthday Mr. President" performance. When making the dress, Marilyn had allegedly asked designer Bob Mackie (who was working for Jean Louis) for something truly original. Since then, the dress has been placed in an exhibition for preservation. That is, until Kim Kardashian wore it on the red carpet last May.
In all fairness, she did not wear the dress for long. Kim had apparently changed into a replica soon after, the actual wearing time being a matter of minutes. However, the fabric was about sixty years old and made specifically for Marilyn, resulting in the dress sustaining some damage. Chad Michael Morrisette, the curator for the piece, claimed that the shredded fabric and stress were "irreversible," causing a large outcry among fashion critics and audiences alike. All this for one, admittedly historic, dress.
Art and the Sacred | 21
When the criticism was first brewing in May, I found myself actively trying not to have an opinion. I felt that doing so would save me both time and effort (which was probably correct). But you've all seen the title of this article. My only defense is that I have attempted not to have an opinion on the action itself but rather discuss my perspective on the public's reaction.
So, why do we care so much about some silly piece of fabric? Some of it may have to do with the nature of fashion and art. For many fashion critics, fashion is art and should be treated as such. There are fashion exhibits in art museums around the globe, several of which I have visited. This would explain why there was such an enormous outcry: Kim interfered with a piece of art meant for preservation. I mean, we all saw how the internet reacted to two activists throwing soup at a Van Gogh.
And yet, I have to question the notion of fashion as art. Is fashion art in the same way that a painting is art? Clothing is meant to be worn in the same way that paintings are supposed to be displayed. And no one is crying out when a millionaire buys a Warhol to put over their coffee table.
Personally, I have a fairly loose definition of art. To me, art is anything that makes you feel. A Monet is art. A banana taped to a wall worth millions is art. The couch I am sitting on as I write is art. A dress is art. By this definition, art means different things to different people. If a piece makes me feel something but the person next to me feels nothing, then it's art to me but not to them. And, in a world where high luxury fashion brands coexist with Shein and fast fashion factories, it is too broad to say that fashion as a whole is art. There is so much room for nuance.
22 | Art and the Sacred
So why does it matter if Marilyn's dress is art? In our society, art is something sacred. Art is not born with meaning, we as humans must give it. And this gift, to us, is so powerful that we do our best to protect and preserve it. That is why we have thousands of halls filled with art for us to sit and appreciate but never touch. We revere it in the same way some of us view religion, tradition, or Lady Gaga.
This is where Kim Kardashian supposedly crossed the line. She has interfered with what many fashion enthusiasts hold dear: a dress worn by one of America's greatest film icons. She destroyed the sacred relic they put at the altar, both literally and figuratively. By touching the dress while wearing it, Kim damaged the fabric — an unmistakable act of physical desecration.
But, on a deeper level, I would consider Kim's donning of the garment a figurative perverting of the sacred. I find that much of the rhetoric surrounding her 2022 Met Gala appearance portrayed Kim as "unfit" to wear the dress. Apparently, Kim was not fitting some beauty standard that Marilyn was, making the dress not hers to claim. Additionally, the way online circles scrutinized Kardashian insinuated she was "trashier" or "less elegant" than Marilyn. While I am not especially interested in either of their careers, I do know that Marilyn is often praised for being incredibly intelligent despite her dumb blonde demeanor. In this case, I am tempted to defend Kim, who seems to have the same sexualized figure stereotype without public support of a behind-the-scenes clever persona of herself.
As a casual viewer of pop culture and a fellow fashion enthusiast, the public opinion seems to be unfairly critical of Kim, especially considering some of the other fashion debacles that night. I am, of course, referring to Emma Chamberlain wearing a necklace that was not only stolen from the Maharaja but also represented an important piece of Indian history. The fact that so many were upset about Marilyn's dress but significantly less so about the Maharaja's necklace tells us what we as fashion consumers hold dear and what we turn a blind eye to. Marilyn's status as the quintessential American girl incites a nationalistic battle cry in her favor. Meanwhile, racism and xenophobia results in the dismissal of the Maharaja's necklace as "not a big deal".
Art and the Sacred | 23
So what does this mean? In short, I have demonstrated three points. One: many people were upset about Kim wearing Marilyn's dress because they believed in the debatable notion that fashion is art. Two: the reason why art itself is so revered is because it is something that we as a society hold sacred. Three: people felt that Kim violated the sanctity of a historical piece of American pop culture, thus reflecting what we value as fashion enthusiasts and as a society.
I am not saying that you are wrong for being upset about Kim wearing Marilyn's dress. Nor am I saying that there is always some underlying philosophical basis for your feelings. I am simply encouraging you to take a step back and think about why you care about a 60 year old piece of clothing that does not even belong to you. Is it art? Is it sacred? Or is it truly just a dress?
24 | Art and the Sacred
| 25
Animorphite
26 |
Animorphite
Animorphite | 27
Photographer Vince Hilahan
Model Georges Leconte
28 | Animorphite
Stylist Elliot Varon
Will this feeling last forever?
A DIVE INTO THE ECLECTIC ARTISTRY, BROODING SUBCULTURES, AND LASTING IMPACT OF THREE FILMS CENTERED AROUND THE UNIVERSAL VICES AND VEXATIONS OF GROWING UP.
Will This Feeling Last Forever? | 29
Three
creatively explore
"
Teenage angst can feel like a
By Ryan Pocinich
Teenage angst can feel like a cyclical curse.
Bestowed with enough existential dread to induce one's own catastrophic demise, the often rigid and burdensome expectations for who one should love, where one should work, and how one should carry out the monotony of daily life all land awkwardly on the shoulders of disinterested adolescents, who must then navigate the ostensibly outdated formalities of adulthood.
It seems as adults bypass this adolescent stage, most tend to lose their fervor for sociopolitical change and with it, their ability to effectively empathize with the concerns and attitudes of succeeding generations. But thankfully, angst finds an eternal home in the cinematic works of three visionary filmmakers, whose inventive approaches to depicting teenage malaise have garnered their films the honorable status of "cult classic"; except, in this case, the term "cult classic" doesn't conjure up images of big-budget studio blockbusters marketing fresh smiling faces to mainstream audiences, but rather an exploration of taboo subject matter that goes unmentioned by parental figures hoping to remain shrouded in ignorance as to just what extreme catalysts teenagers choose to indulge in.
30 | Will This Feeling Last Forever?
In 2001, writer-director Shunji Iwai debuted All About Lily Chou-Chou at the Toronto International Film Festival. Iwai's film feels like a fever dream, employing an "elliptical narrative" format that experiments with a disjunctive scene structure. Simply put, this feature prioritizes the non-diegetic, allowing viewers to bask in the sonic decadence of this film's shining element: its score.
Lily Chou-Chou is the fictional rock star worshipped by Iwai's protagonists, Yūichi Hasumi and Shūsuke Hoshino. These boys cherish the escapism her music provides, seeking amity among online communities dedicated to the musician and her art. This grants their minds permission to wander far from the sinister yet familiar realities of the bullying, economic erosion, and parental conflicts plaguing their suburbia. Composed by Takeshi Kobayashi, Lily Chou-Chou's soundtrack features vocals from Japanese singer Salyu, who assumes the role
of Chou-Chou for Iwai's narrative purpose. Her voice sounds calm and comforting, yet distant…a melancholy reminder that the only relationship Iwai's characters have established with Chou-Chou exists in the digital sphere.
Iwai semi-predicted the mass cultural shift towards internet fanaticism most teenagers in the 21st century have taken some part in, whether consciously or not. With virtual communities serving as a substitute for face-to-face interaction in our post-pandemic society, dissociative practices among today's youth eerily parallel the personalities present in this 2001 romance drama. Furthermore, Lily Chou-Chou's internet fame is not bound by cinematic fantasy but finds itself fueling an IRL swath of online devotees who have fallen in love with Iwai's sullen depiction of disaffected Japanese adolescence. It has proven that his creative message has been received by today's generation of social media users who have cherished the ambiguity of growing older, a gentle reminder from Iwai that even adults are trying hard to not seem clueless about life's definitive secrets.
All About Lily Chou-Chou (2001)
Will This Feeling Last Forever? | 31
Ginger Snaps (2000)
At the 2000 Toronto International Film Festival, a year before All About Lily Chou-Chou made its North American debut, John Fawcett's Ginger Snaps had its first domestic screening to an eager crowd of critics curious to unravel the soon-to-be monolith of the feminine horror genre. What they were met with was an unlikely coming-ofage tale of two sisters, Ginger and Bridgette, as they are forced to deal with the sharps pangs and unnatural proddings of puberty's effect on their tight-knit relationship, made all the more enthralling by Ginger's metamorphosis into a werewolf post-being bitten by a strange creature in a neighborhood playground. Drugs, sexual experimentation, and violence take center stage in Fawcett's suburbian hellscape, designed with enough oblivious authority figures to turn any 16-yearold completely hysterical. In recent years, Ginger has become somewhat of a staple among the cinematic cool girls seen reposted on pop culture blog pages, often titled something along the lines of "5 Badass Women in Horror You Forgot About", but this is not the extent to Ginger Snaps' online presence.
In 2014, electronic punk musician Matt Stephenson released the studio album WLFGRL under the alias Machine Girl, which featured audio samples from Fawcett's 2000 film. The album gained massive attention among important internet music cliques for its aggressive beats and bass-shattering production, a suitable sonic companion to the original film's macabre themes. This project represented a modern genesis for Ginger Snaps, one that again draws focus to music as a bridge into contemporary relevance for films that can, to the untrained eye, be viewed as ultra-specific snapshots of inconsequential cultures. But to those who attempt to assign merit to Fawcett's B-horror movie gimmicks, his holds much more significance to feeling understood through the secret language of filmmaking.
32 | Will This Feeling Last Forever?
Nowhere by Gregg Araki is another film with music as an inspirational driving force; an L.A. punk nightmare dipped in a saturated aesthetic that rivals the distinct color schemes of more modern teen classics like Twilight (2008) and Thirteen (2003). But the blue-tinted scenes seen in the aforementioned films are a stark contrast to the bold colors characterizing Araki's visual landscape. Araki is a pioneer of the New Queer Cinema movement of the early 90s, a term used to categorize the blossoming of independent filmmaking centered around LGBTQ+ narratives around this time. It makes logical sense for Araki to uncover the strange underbellies of subcultures fostered by the youth of Los Angeles considering his years spent studying at the USC School of Cinematic Arts. His 1997 black comedy follows a day in the life of Los Angeles's most erotic and somber characters as they prepare to attend the "party of the year," a common narrative trope for mainstream cinema. This is about the only semblance of normality found in Araki's work, with aliens, sadistic movie stars, and LSD-induced midnight rendezvous quickly morphing this story into one that concludes at the commencement of the apocalypse.
Nowhere's soundtrack features unique cuts from Radiohead, Hole, The Chemical Brothers, Lush, and other icons of 90's alternative rock. But even more
relevant than the impressive list of bands rounding out Nowhere's sonic roster is the roster of 90s superstars making cameos in this film: Denise Richards, Christina Applegate, Mena Suvari, Rose McGowan, and Ryan Phillippe…all lead by the emo-heartthrob James Duvall. This cast could be a key ingredient to the cultural longevity Araki's 25-year-old film has maintained with young audiences pining for a sweet release in his dramatic absurdism.
The L.A. punk influence in this film is a staple of Araki's flair for the abrasive and illicit. He highlights the DIY element and experiential economy of this lifestyle, something drawing heavily from the existentialism expressed by brooding teens found in every corner of the world. It feels comforting that Araki depicts these people as emotionally complex beyond their obvious quirks, a reminder that there lies universality in the woes of teenagehood.
Nowhere (1997)
Will This Feeling Last Forever? | 33
"
YES…THIS FEELING MAY LAST FOREVER IN SOME CAPACITY… BUT FOR YOU…
These films each convey the hidden subtext of adolescent emotion with wit and compassion, never patronizing the subjects they choose to capture. And despite their deviation from the standard model of teen blockbusters, they remain compelling enough to sustain cultural relevance among multiple generations of appreciative superfans. Their art serves as a souvenir of the sentiment that yes…this feeling may last forever in some capacity…but not for you…
34 | Will This Feeling Last Forever?
lost quite
i'm I'm Quite Lost | 35
Photographer Jonathan Ly
Models Killian To
36 | I'm Quite Lost
Stylist Nick Boll
I'm Quite Lost | 37
38 | I'm Quite Lost
Distortion | 39
Photographer Angelina Dyrnaes
Model Sana Mehdi
40 | Distortion
Stylist Nel Satriya
Distortion | 41
FEATURING UCSD'S CREATIVES
42 | The Blinds
Photographer Angelina Dyrnaes
By Yalini Thillaikumaran
TALKING WITH THE BLINDS, A BAND CREATED BY UCSD STUDENTS, AND WHAT IT MEANS TO MUSICAL SPACES AVAILABLE TO UCSD STUDENTS.
The Blinds | 43
44 | The Blinds
Student artists are underrated gems on UCSD's campus. Alongside handling rigorous academic schedules, extracurriculars, and jobs, the artists of UCSD never fail to tune into their creative sides. With the impromptu concerts at Sixth during quarantine, art galleries at the Loft, and radio shows at KSDT, UCSD students have proven art persists even in a STEM-dominant environment.
Finding an artistic community during quarantine-college has been an interesting experience; classes were fully online for the 2020-2021 school year, and students were hard-pressed to find creative outlets. When I first heard of the outdoor concerts being held near the Sixth college basketball courts, I was delighted to see musicians on campus come together to showcase their talent. That was the first time I heard members of the Blinds play, and their growth since then has been exponential.
The band now consists of Vince Hilahan (piano/guitar/ vocals), Reece MacDonald (guitar/bass), Lennon Pascal (guitar/vocals), Daniel Provence (guitar/piano), and Audie Burton (drums). Hilahan, MacDonald, and Pascal have known each other since their freshman year of college, and started playing together upon the discovery of their shared love of music. Provence and Burton joined the group later, bringing with them new musical perspectives and sounds- the former having taken many music classes at UCSD and the latter having extensive drumming experience in other bands. I had the opportunity to interview the Blinds in January, wanting to know more about their musical process and the behind-the-scenes of their most recent live show held during Halloweekend 2022.
pulling different styles of music from different genres is crucial to establishing one's own sound. Today, there are a million different musicians with a million different sounds. It's impossible to make a completely new genre, but it is possible to combine what you love about different genres to make a sound special to you.
The band played an original song at their show, which they only finished up a few days prior. "We all wrote on our own at first, but the song really came together when we were practicing as a band," Reece added. "The melody and style of the track were completely collaborative."
Peach Pit, and Snail Mail. Despite the diversity of the artists they mentioned, they emphasized the importance of understanding the music you listen to, and why those artists make the musical choices that they do. Asking questions like "What do I like about this song?" and
I was surprised to find out the band had rehearsed together only a few times. With their drummer Audie living in Los Angeles — a two-hour drive away from San Diego on a good day —they were unable to rehearse as a complete group until the day of the show. They didn't let that hinder their performance; no one could tell during the show.
How was the rehearsal process?
Daniel: "The week leading up to the show was definitely the most intense. I basically slept over at their place 5 nights in a row."
The band laughed, remembering sleepless nights and many hours spent rehearsing. Every performer knows how intensive the rehearsal process is: combing through each song, tuning each chord, and mentally preparing.
The Blinds weren't the only band that had to rehearse. There were four other local bands that performed at the show: TheJambalayas, Shawty Shack, National Weather Report, and Keni Can Fly and the Wings. The members of the Blinds met most of these bands on the day of the show, and figured out all the different logistics just hours before striking the first chord.
The Blinds | 45
No one would have ever guessed the bands didn't rehearse together. They complimented each other perfectly, moving from song to song with little delay in between each set. All in all, very impressive for a DIY house show.
many people actually were going to show up. We were expecting maybe 80 at most."
Vince: "There isn't a huge music scene at UCSD, so I think people jumped at the opportunity to go."
Reece: "But the scene that we tapped into with the show was very respectful. It was just a 'friends of friends of friends' situation."
When I walked into the house, the first thing I registered was the sheer amount of people — something noticed by the band members, as well.
Lennon: "We had an RSVP form but had no idea how
Reece was not lying —of all the DIY shows I have been to, the crowd was one of the most respectful. It helps that so many students from UCSD were there; you couldn't walk five feet without seeing a familiar face. As Vince mentioned, the music scene at UCSD isn't enormous. You may have to do a little digging to find any live shows or band music being performed. When the flier for the show circulated on social media and word spread, folks did not think twice about going.
46 | The Blinds
It was enjoyable seeing so many people I wouldn't normally. The people that spend hours writing essays, the people studying silently in Geisel, and the people speed-walking to their next class all bounced along to the drums as if school didn't exist. The show was a perfect opportunity for all left-brained tritons to tap into their other side.
Their faces lit up with the memory of performing for a live crowd. "Even with so many people there, it still felt intimate somehow- we really fed off the energy of the audience, which added so much to the experience as a whole," Lennon remarked. Making music is only half the battle- any musician would itch to perform their songs for an audience. The crowd's response to the music is pivotal to the artists themselves. Their show's infectious energy certainly inspired the band itself as well as all the budding musicians in the crowd.
For their upcoming show, the Blinds plan on inviting new bands to play alongside them, wanting to give other local groups a chance to experience what they did. They are also working on new original music, so stay tuned!
The
| 47
Blinds
48 | The Blinds
What's in your vault? | 49 ? WHAT'S IN YOUR VAULT
50 |
What's in your vault?
What's in your vault? |
51
52 | What's in your vault?
Photographer Angelina Dyrnaes
Trend x The Loft
transcendent treasures
Fashion Show| 53
WINTER FASHION SHOW
54 | Fashion Show
Fashion Show| 55
56 | Fashion Show
Fashion Show| 57
58 | Fashion Show
Fashion Show| 59
60 | Fashion Show
Fashion Show| 61
62 | Fashion Show
Fashion Show| 63
FW23 @trenducsd trend.ucsd.edu