HOMEBUYER GUIDE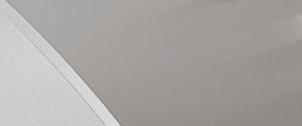 NMLS #286998
WE CARE WE CLOSE
EXPERIENCE THAT PAYS
Since 1998, Tradition and its dedicated, local ownership, has been committed to providing the best loan products and service to its customers and communities. We live and work in the communities we serve.
Tradition Mortgage has quietly grown into one of the largest mortgage lenders in the Midwest, while maintaining the small company feel and service that results in an industry-leading percentage of repeat customer business and customer-based referrals. At Tradition, you are truly viewed as a "client for life" .
Advice you can count on. Tradition Mortgage senior loan officers average over two decades of industry experience, ensuring you have a seasoned professional crafting your loan structure and guiding you seamlessly through the loan process to a successful closing.
LOAN OPTIONS: YOU WANT IT, WE HAVE IT
Over the past two decades, Tradition has built one of the most diversified product lines in the industry, offering you an unparalleled menu of mortgage products sourced from only the most competitive secondary and capital market sources. We shop the market for the best product and price available for your specific needs. Tradition Mortgage is also proud to partner with Tradition Lending Solutions to offer bridge loans to help with all your home financing needs.
AND
HORSEPOWER UNDER THE HOOD
Operational Excellence. A mortgage company is only as good as its ability to get you to closing. The back-room expertise at Tradition is the secret to our success, and is unmatched anywhere in the mortgage industry. Our battle-tested operational team controls and executes all key aspects of the loan process, ensuring a clean and efficient loan experience for our customers.
BEST-IN-CLASS TECHNOLOGY
Tradition gives you a simple and fast way to apply. With our intuitive programming that guides you logically through the application questions, getting you off to a great start to your loan request, you'll have a frustration-free online loan application process.
Who says you can't have it all? Offering the convenience of an award-winning mobile app, Tradition Mortgage compliments its premiere personal touch with technology that supports your on-the-go lifestyle. Your iOS or Android phone is all you need to complete your loan process in a flash.
Digital Signing saves you precious time and saves the earth. Reducing paper and your time is our goal by offering digital signing options for nearly all documents, from the initial loan disclosures up through the final closing, we have invested heavily in industry leading technology that gives you the best modern loan experience available.
Mortgages
COMPANY INFO Years 25 Licensed to originate in Employees 100 MN WI IA OH CO AZ FL MT Office locations 10 #1 MINNESOTA BASED INDEPENDENT MORTGAGE COMPANY IN THE STATE
in business *
designed with your financial we ne in mind
THE
HOME BUYING PROCESS
FINAL DETAILS
CLOSING
This is the transfer of funds and ownership. A title company or an attorney typically acts as an independent third party to facilitate the closing.
PREPARING FOR CLOSING
You will be finalizing your loan, reviewing documents, and discussing the findings from the inspection. Your agent will be managing this entire process for you.
Perform due diligence, order the appraisal, conduct an inspection, and review terms with Tradition Mortgage
IN ESCROW
You and the Seller have agreed to the price and terms. The home is effectively held for you until closing.
THE CONTRACT
In most cases, the contract provides you with a timeline to obtain financing, as well as time to inspect the physical condition of the home. Your real estate professional will inform you of all your rights and responsibilities related to the contract.
NEGOTIATION AND CONTRACT
It may take a few tries to get it just right, but hang in there. You're on your way!
OWNER!
YOU ARE HOME
CONGRATULATIONS
START HERE
MEET WITH TRADITION MORTGAGE TO GET PRE-APPROVED
Collect your pay stubs, W2s, and bank statements. Knowing what you can afford is critical to a successful home shopping experience.
CONGRATULATIONS
ARE A NEW OWNER!
MAKE AN OFFER
THE BUYER'S ADVANTAGE
As the home buyer, your agent's commission is paid by the seller of the home in almost all circumstances. This means your representation costs you nothing!
Discuss the type of home you're looking for, including style, price, and location.
MEET WITH A REAL ESTATE PROFESSIONAL SEARCH FOR HOMES
The fun part! Your Real Estate agent will schedule house showings to help you find the perfect home.
Your Real Estate agent will prepare the offer based on the price and terms you choose.
ADVANCED SEARCH
Not all real estate websites are the same. Your real estate professional has tools and systems to ensure you see every home available that meets your criteria.
PRE-APPROVAL: WHAT TO KNOW
WHAT IS YOUR CREDIT SCORE AND PROFILE? 1
The higher the credit score, the better. Scores above 720 will help you get the best rate and make it easier to qualify for your desired loan program. Scores below 720 can still qualify, the rate you qualify for is just impacted.
Adverse credit in your past can have implications on your loan qualifications. Its best to talk to a Loan Officer to review all your options.
Our Tradition team is here to help you review your credit profile and determine what loan program is best for your unique scenario.
HOW MUCH HOME CAN YOU AFFORD? 2
How much home you can afford to buy depends on multiple factors (i.e. current debts, down payment, monthly income, etc.)
It's important to review your personal financial picture and what type of payment will comfortably fit into your monthly budget. We offer a full spectrum of loan programs to help you achieve your goals.
HOW MUCH IS YOUR DOWN PAYMENT? 3
The minimum down payment required varies depending on your loan type.
Are you in the market to buy your first home, moving up to a larger home, or downsizing into a better fitting home?
Tradition Mortgage has the mortgage solution for you!
With minimal inventory in most price ranges today, getting pre-approved for your financing is more important than ever. Here are a few things to know as you prepare for your home purchase.
Factors like credit score and type of residence will impact what your minimum down payment may be.
A gift from a family member may be an acceptable source of funds for certain loan programs to help with your required down payment.
LOAN PROGRAMS
Whether it is FHA, VA, USDA, Conventional, or Jumbo mortgage programs, Tradition Mortgage carries them all. With in-house processing, underwriting, closing, and funding services, you can rest assured that your loan will close accurately and on time. Tradition Mortgage never stops working hard to make sure it has all the best products and pricing available in the market.
fu menu of mortgage products
CONVENTIONAL LOANS
For purchasing or refinancing a home with or without private mortgage insurance.
Fixed or adjustable rate options
3% minimum down payment
Credit scores as low as 620
Debt-to-income ratios up to 50%
Maximum loan amount of $726,200
JUMBO LOANS
For purchasing or refinancing a home of higher value
Fixed or adjustable rate options
5% minimum down payment
Credit scores as low as 640
Debt-to-income ratios up to 45%
Loans from $726,200 to $3,000,000
FIRST TIME HOMEBUYER PROGRAMS
Loan downpayment options specifically for first time homebuyers
Minnesota Housing
Fannie Homeready
Freddie Homepossible
FHA LOANS VA LOANS USDA LOANS
Broad range of programs for lower credit scores or higher ratios while providing current market pricing.
3.5% minimum down payment
Credit scores as low as 580
Debt-to-income ratios up to 55%
Maximum loan amount of $515,200
Specifically for individuals who served for their country.
No down payment required
Credit scores as low as 580
Debt-to-income ratios up to 55%
No maximum loan amount
For purchasing a home in rural areas. More restrictive guidelines than others.
No down payment
Credit scores as low as 640
Debt-to-income ratios up to 43%
Income and property eligibility limits
*Contact loan officer for more details. *Higher down payment may be required.
Additional products offered by Tradition Mortgage include renovation loans, bridge loans, home equity loans, and downpayment assistance programs.
CREDIT SCORE
Defined as a numerical indicator of how likely a person is to default on a loan.
RANGE OF CREDIT SCORES 350-850
The higher the credit score, the lower your insurance, rates, and/or fees can become. Lowest credit score that Tradition Mortgage can take is 580.
TRANS UNION | EXPERIAN | EQUIFAX CREDIT BUREAUS
Each bureau reports a different number. The second highest number is the score used for a mortgage.
NEW CREDIT
LENGTH OF CREDIT HISTORY
TYPE OF CREDIT
PAYMENT HISTORY AMOUNT OWED TO CREDITORS
10%
YOUR CREDIT PROFILE 35% 30% 15% 10%
10%
10%
EARNEST MONEY
WHY?
Earnest money is a way to ensure that your offer is taken seriously and that sellers aren't bombarded with outrageous offers that won't come to fruition. Without these deposits, homebuyers could make offers on a few different homes and then choose the home with the best deal at the end. Earnest money protects both sides of the transaction and helps guarantee a smooth ride to closing.
WHEN?
Aim to complete the deposit as soon as possible after your offer is accepted and the purchase agreement is signed. The earnest money deposit will typically be held in an escrow account by the listing broker until closing.
HOW MUCH?
According to the National Association of REALTORS , a typical earnest money deposit is between 1-2% of the home's total price. In a low inventory market, buyers may increase their earnest money in an attempt to outshine other offers. However, every home and homebuyer are different, so it's important to work with your realtor for their insight on how much earnest money to offer.
When making an offer on a home, you typically submit an earnest money deposit. This deposit shows the seller that you are committed to purchasing their property. In most cases, this deposit is held in escrow until the date of closing and is then applied to your closing costs or down payment.
WILL I GET MY EARNEST MONEY BACK?
If the sale is successful, the earnest money deposit is generally applied to the closing costs of the home or the down payment. However, earnest money deposits - like all deposits - do carry some risk if you don't meet the original terms of the offer. When you submit your offer, your realtor will advise you of the necessary contingencies to include in the terms. Then, if the home purchase fails due to a failed contingency, your earnest money deposit will be returned.
co on contingencies
Protects the buyer if the home's appraised value comes in below the purchase offer
Protects the buyer if an impartial inspector reveals unsatisfactory housing conditions
Protects the buyer if they are unable to find sufficient financing to purchase the home
SALE
Protects the buyer if they are unable to sell their home before the closing date
If the transaction is unsuccessful for reasons not covered by a contingency, such as the buyer decides to buy a different home, the seller is entitled to keep the earnest money deposit.
INSPECTION FINANCING
APPRAISAL
HOME
INSPECTIONS
They occur after a purchase agreement has been signed. In most cases, the purchase agreement will contain a home inspection contingency.
A home inspection contingency allows the buyer to back out of the transaction after the home has been inspected by a professional if any serious issues arise.
Home inspections are not a requirement everywhere, but are HIGHLY encouraged.
WHAT HAPPENS IF THERE ARE ISSUES TO RESOLVE
inspector to come out and survey the property. Your real estate agent typically has recommendations for who to reach out to.
The home inspector will be looking for anything out of the ordinary. They will examine the structure of the home, plumbing, electrical, appliances, roof, garage, exterior, and ventilation systems. Their report following the visit will let you know if there are any issues.
A home inspection will run somewhere between $300-500, depending on location.
Work with your realtor to decide how you want to deal with them. A few common solutions are...
Lower the sales price to accommodate for cost to fix issues found
Fix the issues prior to closing
Provide credit toward the buyer's closing costs
You and your agent will put into writing what needs to be fixed, how you want it to be handled, and present to the seller. The seller will then agree to the terms or disagree and provide a counteroffer.
As mentioned earlier, if there is a home inspection contingency in the purchase agreement, the buyer is able to back out if something major is found.
INSURANCE
When buying a new home, the mortgage lender will require proof of homeowner's insurance coverage.
A homeowner's insurance policy is a package policy covering:
- Any damage to your property, your belongings in it, and provides financial protection against certain disasters.
- Personal liability protection for claims resulting from bodily injuries and property damage to others caused by an accident on your property or your personal activities elsewhere.
TYPES OF INSURANCE
When it comes to homeowner's insurance, there are several basic forms to choose from. Policies and protections differ, so you want to make sure to find the right protection for your home at a reasonable price.
The right policy for you will depend on your home and how much coverage you feel is necessary. Homeowner's insurance policies can name the specific perils they cover, or can also exclude certain perils. Be mindful that there is also typically a deductible when filing a home insurance claim, unless otherwise noted in the policy.
DECLARATIONS PAGE
HOME INSURANCE PROPERTY PROTECTION
Dwelling | Covers your home, attached structures, built-in appliances, plumbing, heating, installed air conditioning systems, and electrical wiring.
Other Structures | Covers detached structures such as sheds, garages, fences, driveways, patios, etc.
Personal Property | Covers your personal belongings inside your home.
Loss of Use | Covers some living expenses should you be living elsewhere while repairs are being made.
HOME INSURANCE LIABILITY PROTECTION
Personal Liability | Covers your financial loss should someone sue you or your family members for bodily injury or property damage.
Medical Payments | Provides no-fault medical coverage should a friend or neighbor be injured in your home.
welcome home
A mortgage rate lock secures or "locks" in a certain interest rate and points for a specified amount of time while you wait for your loan to be approved, processed and funded. Don't rely on the interest rate and terms a lender quotes unless the lender is willing to offer a lock-in. A rate lock is the only guarantee that you will receive these terms at the time your loan is approved.
DOES A RATE LOCK EXPIRE?
A mortgage rate lock can be anywhere from 30, to 60, to even 120+ days. Ask your loan officer how long the loan will take to process and make your lock-in commitment time based off that. Be timely in providing the required documents to your loan officer to approve your loan quickly. If your lock expires, the interest rate and points are no longer guaranteed. The lender will then likely offer the loan based on current interest rates and points or add additional costs to extend the lock.
WHAT HAPPENS IN INTEREST RATES DECREASE?
A mortgage rate lock can prevent you from taking advantage of falling interest rates, but if you already have a good deal, stick with it. Your lender can help you decide!
LOCK YOUR RATE APPRAISAL
An appraisal is typically required prior to officially approving any loan. The appraisal determines the market value of a home and protects the lender by making sure the property has adequate security for the loan they are looking to fund.
Appraisals are done through an appraisal management company, which ensures that they are a third party to the transaction and will give a fair estimate of the value of the home. You pay for the appraisal up front when applying for your loan.
The appraisal report assesses what the property is worth and will detail any major problems, but is not all inclusive like a home inspection. If the appraisal of the property comes in lower than the sale price, the lender will likely deny the loan. This is to protect themselves from funding a loan that is more than the property is worth. However, there are certain measures that can be taken in order to still get approved for the loan:
- Seller agrees to reduce the price
- Higher down payment to reduce borrowed amount needed
TITLE
When you purchase your home, you take "title" to your property. Title Insurance is a one-time purchase that stays with you as long as you or your heirs own the home. It provides a way to protect yourself from financial loss in the event that problems develop regarding the rights to ownership of your property.
Title Insurance not only protects from financial loss, it also pays the cost of defending against any covered claim, should any hidden title defects be found. When thinking about how expensive your home is, paired with the possibility of significant loss, this low one-time title
HOW WILL OWNER'S TITLE INSURANCE PROTECT ME?
Some common examples of problems covered by an
Mistakes in recording or indexing of legal documents
(including divorces or previous owners of the home) of issues,
WHAT CAN MAKE THE TITLE TO MY HOME DEFECTIVE?
Any number of problems that remain undisclosed after even the most meticulous search of public records can make a title defective. You may not learn of these hidden "defects" for many months or years, yet they could force you to spend substantial sums on a legal defense and still result in a potential lawsuit, significant financial loss, or even the loss of your property. In
THINKING
In today's still competitive real estate market, it is as important as ever to know your home's current value and your equity. Contact me for a complimentary automated valuation of your current home.
ABOUT MOVING?
TERMS TO REMEMBER
AMORTIZATION
Repayment of loan principal over time with scheduled payments that consist of both principal and interest. The loan balance declines by the amount of the principal in the scheduled payment.
ANNUAL PERCENTAGE RATE (APR)
The APR shows the costs of your mortgage loan as a yearly rate. The APR includes up-front fees like points, as well as interest, and is intended to show you the true cost of your loan. When comparing one loan to another, be sure to compare APR's to get an accurate picture of what each one will cost you.
CLOSING COSTS
The costs and fees of getting a mortgage. Usually 3-6% of the total loan amount.
CREDIT BUREAU
An agency that collects statistics on individual payment records on loans, credit cards and other debts.
DEBT-TO-INCOME (DTI) RATIO
The percentage of gross monthly income that goes toward paying monthly debts, such as mortgage loans, car loans, student loans, credit cards, etc.
EQUITY
Equity is the portion of the property that you own (through your payments), as opposed to the portion that you still owe the mortgage lender. The longer you stay in your house, the more equity you will have.
ESCROW
An account set up on your behalf where a portion of your monthly payment gets held to pay property taxes and insurance.
GROSS INCOME
Amount earned before taxes or other payroll deductions. Gross income includes overtime, commissions, dividends and any other sources for which a steady history can be shown.
LOAN-TO-VALUE (LTV) RATIO
The ratio of a loan to the value of the asset purchased. If you have a higher down payment, you would have a lower LTV ratio. This factors into whether or not a lender will require someone to add mortgage insurance.
POINTS
Percentage points of the loan amount. Often in order to get a lower interest rate, lenders will allow borrowers to pay for points up front to lower their rate.
PRE-QUALIFICATION
This gives borrowers an estimate of how much money they could borrow to purchase a home. NOT an approval to lend.
PRE-APPROVAL
A commitment from the Lender to make a loan to a specified borrower prior to identification of the specific property.
Local. Caring. Competitive. Comprehensive.
Streamline your loan process by downloading our MOBILE APP
Lending tools at your fingertips include: Secure document upload
Run payment scenarios
Check status
Contact your Loan O cer with one click
FOLLOW. LIKE. TAG.
Available on iOS and Android Get SOCIAL with us
with us Connect