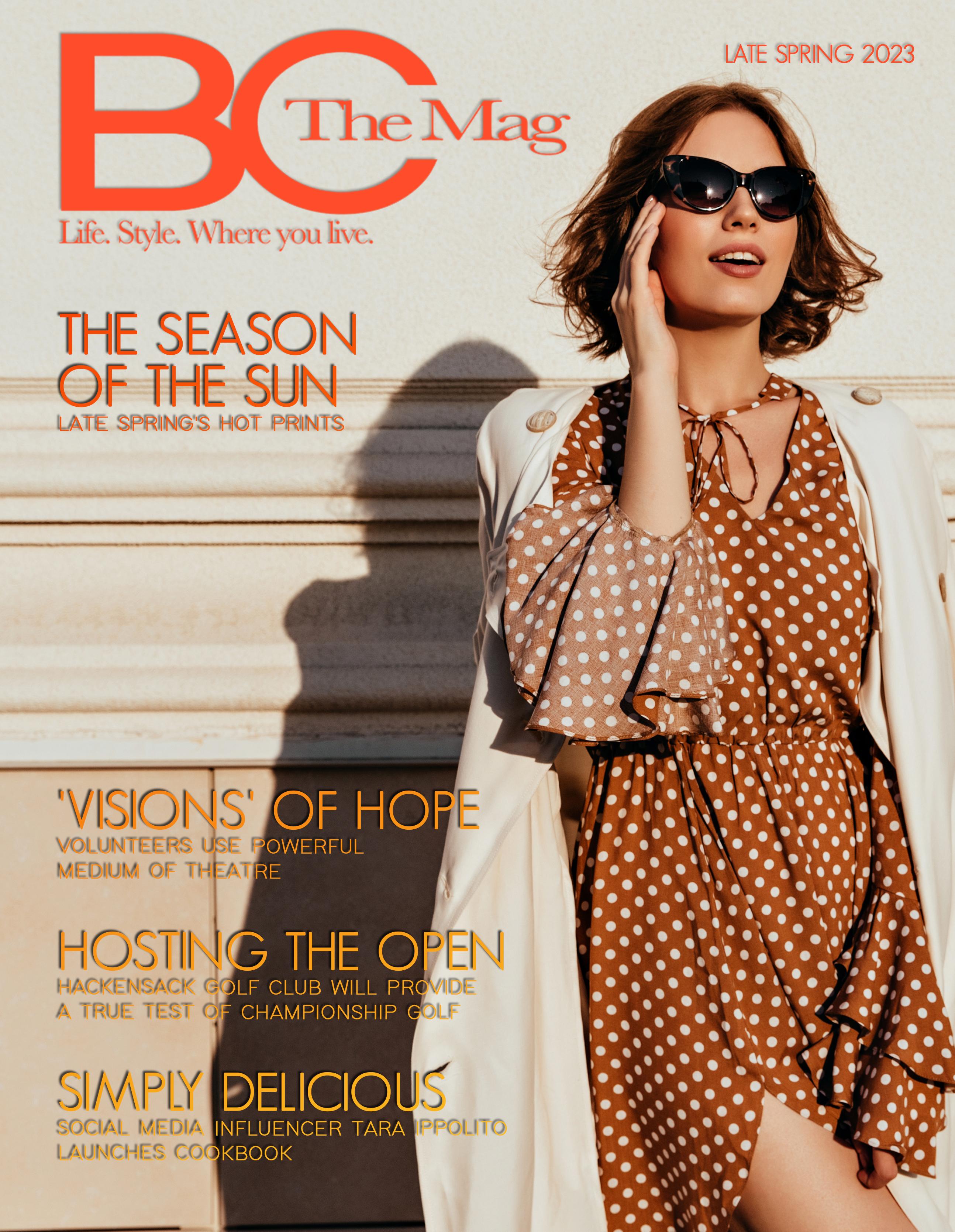 THE FUTURE OF HEALTH CARE IS HERE Hackensack University Medical Center
Helena Theurer Pavilion
Hackensack University Medical Center's Helena Theurer Pavilion is now open and ready for you. And our team members are ready for you, too. From orthopedic and colorectal surgery to complex cardiac and neurosurgery cases, our experts are here to deliver high-quality, compassionate care in our thoughtfully designed, state-of-the-art tower. The pavilion includes the latest advancements in surgical and critical care for patients - now and in the future. From a pandemic/health emergency-ready environment to operating rooms with all of the latest robotic technology, we're ready. View our virtual tour or learn more at HackensackUMC.org.
PHOTO: JONATHAN HILLYER © All Rights Not Explicitly Granted In This Agreement Are Reserved To Jonathan Hillyer. Jonathan Hillyer Is And Will Remain The Sole And Exclusive Owner Of The Copyright And All Other Rights In And To The Licensed Content.
Late Spring 2023
Publishers
Sharon & Steven Goldstein
Associate Publisher
Brandon Goldstein
Editorial Director
Jessica Humphrey-Cintineo
Art Director
BMG Marketing
Fashion Director
Candace Kristin
Contributing Writers
Kevin Czerwinski
Tara DeLorenzo
Courtney Gilroy
Brandon Goldstein
Soneca Guadara
Megan Montemarano
Richard Posluszny
Emma Schmalz
Bergen County The Magazine is published six times a year. Mail all editorial and advertising materials to 297-101 Kinderkamack Road, Suite 135, Oradell, NJ 07649 or email materials to steven@bcthemag.com.
For advertising and information, please call (201) 694-5196. For subscription information or to contact us, go to www.bcthemag.com.
Copyright 2023. All materials are the property of Bergen County The Magazine, LLC. and may not be copied or reproduced without written consent from the publishers.
With the finish line of the school year in sight, perhaps you have your set of parent friends, and you're chatting it up with them at school events and sports practices. Or maybe you haven't yet made your friends, and you're still looking for a way in. As the mom of a kindergartener, I'm somewhere in between the two.
I get it – it's not always the easiest to make new friends, especially if you are an introvert. I've learned that small talk is my nemesis. I dislike it, but I'm trying. My husband, on the other hand, has his PhD in it.
The other day I was lingering at pick-up, allowing my son to play with his friends on the school playground after dismissal (one of my top tips in meeting fellow parents) when I struck up a conversation with a fellow kindergarten mother that started a little something like this.
"How are you?"
"We're good. You?"
"Good."
The conversation continued to discuss the summer camp registration, teeball opening day and an upcoming field trip.
As I left the school grounds and walked with my son back to our car, I thought about that simple question I had asked, "How are you?" and her response, "We're good. You?"
Now, I don't know this mother too well. But something tells me there's a lot more she wanted to say besides "good." There was a lot more I wanted to say besides "good."
I left the school parking lot that day grateful yet again for my core friend group. Those friends that ask you how you are doing, and you can be completely honest in telling them how hard things have been recently and they receive what you're saying with genuine attention and care. Those are the type of friends that really make a difference in your life.
Maybe I'll make more of those types of friendships with parents at my son's school. Maybe I won't. Either way, I arrived home that day determined to try.
Yours in awkward conversations, Jessica
HumpHrey-cintineo
6 | Late Spring 2023 A Letter from the Editor
When minutes matter, rest assured that the most advanced heart care is available right here. Close to home.
Coronary Bypass Surgery
Surgical Valve Repair and Replacement
Cardiac Catheterization and Coronary Stenting
TAVR Procedures
WATCHMAN™
Procedures and Ablation for Atrial Fibrillation
In the event of an emergency call 911 or go to the nearest emergency room.
For more information scan