#13 The Work Style Magazine — # 13.2014 — Europe ¤ 12.50, US $ 14.99, World ¤ 18 Poste Italiane - Spedizione in abbonamento postale - 70% - LO/MI A worldwide observatory on work style changes Work Style 09 HappinessatWork 18 Corruption Commons 22 Boosting Positivism 26 ToBeHappy:RealityorUtopia 39 TheGiftofa Millennium 74 Fromthe Cavetothe Catwalk 110 Lawand Cooking 132 Tokyo:SardinesinaCan 150 Welcome, Aliens! Happy Utopia

Work Style — #13.14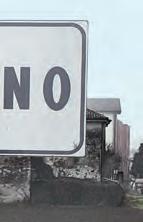 Work Style — #13.14
Colophon
#13 issue, Spring 2014
International publisher
GWH - Work Style (SA)
Riva Caccia 1d, 6900 Lugano, Switzerland
T 0041 22 548 00 06
W theworkstylemagazine.com E welcome@gwhswiss.com
US Address: The Work Style Magazine 2578 Broadway, Suite 150 New York, NY, 10025
Italy Address : The Work Style Editorial Board
Via Cesare Balbo 4, 20136 Milan, Italy
T 0039 380 6936502
Printing: Italgrafica, via Verbano 146, 28100, Novara, Italy. At Work Style we care about the environment, so we print our magazine on 100% recycled paper.
Periodical magazine registered at the Milan's Court
Chairman: Mirko Nesurini
Editor in Chief: Rosario Imperiali d'Afflitto
Editor: Marta Scetta
Foreign Editors: Pina Draskovich, Filippo De Bortoli
Section Editors: Roberto Benzi, Luca Brunoni, Palle Ellemann, Allan Hall, Jennifer C. Loftus, Francesca Morelli, Nigel Phillips, Francesca Tonegutti, Peter Conrad, Sam Nallen Copley, Federica Milani, Cristina Milani
Section Illustrators: Doug Cowan, Paul Davis, Agata Karelus, John Joven, Hanna Melin, Sergio Membrillas, Goñi Montes, Eelco Van den Berg, Les Herman, Patt Kelley
Cover illustrator: Gary Venn
Authors' illustrator: Alessandro Baronciani
Others illustrators: Natalie Andrewson, Brian Taylor, Luciano Bernasconi
Photographers: Paolo Mazzo, Roberto Benzi, Juno Calypso, Kurt Paris, Luca Fenderico, Francesco Di Loreto, Max Di Vincenzo
100 Work Cities
Paolo Mazzo, Filippo De Bortoli
100workcities.com
Advertising / Subscriptions
Roberta Donati
E roberta@gwhswiss.com T 0041 22 548 00 06
W theworkstylemagazine.com
09 Happiness and Competition
• Concentration by Arianna Fontana Short track Sondrio (Italy)
• Focus by David Moss Basketball player at Olimpia Milano Milan (Italy)
• Consistency by Natalie Segal Skier Melbourne (Australia)
• Smile by Tsvetan Sokolov Volleyball player at Trentino volley team Trento (Italy)
11 Happiness and Pride
• Competitivity by Jeffrey Fick Police officer, City of Walled Lake Walled Lake (USA)
• Emotions by Mark Yokoyama Chief of Police, Alhambra City Alhambra (USA)
• Satisfaction by Matteo Cocchi Chief of Police, Canton Ticino Bellinzona (Switzerland)
• Pride by Daniel Parkinson Chief of Police, Cornwall Community Police Service Ontario (Canada)
1THINKING OUT OF THE BOX
Happiness is a factor of well-being for people who work. Sixteen professionals thought about it for us, starting from 4 keywords: competition, pride, fatigue and success, to tell us how they see happiness in differenct sectors.
13 Happiness and Fatigue
• Leadership by Helle Bro Krogen Senior vice president HR & QHSE Soeborg (Denmark)
• Productivity by Sure Köse Country HR lead, Accenture Istanbul (Turkey)
• Relationships by Devrim Bahadinli Senior human resources, Mercedes Benz Daimler Rome (Italy)
• Meaning by Mary Ellen Slayter Career expert, Monster; owner, Rep Cap Baton Rouge (USA)
16 Psychology
15 Happiness and Success
• Insight by Larry Epstein Head of the Department of Arts and Entertainment Management, Drexel University Philadelphia (USA)
• Key Factor by Howard C. Cutler Psychiatrist and author Washington D.C. (USA)
• Collaboration by Jason Cohen Producer and director Los Angeles (USA)
• Positiveness by Peter Olesen, Professional engineer Chicago (USA)
Happiness is a perfect instrument to generate psychological well-being, even at work.
• Because I Am Happy by Carrie M Duncan, Seth Allcorn, associate doctoral researchers at Center for the Study of Organizational Change, Harry Truman School of Public Affairs, University of Missouri, Columbia (USA)
• Using Strengths to Feel Happier at Work by Joe Hatcher Jr, professor of psychology, Ripon College, Ripon (USA)
4 Work Style — #13.14
BEST PRACTICES
18 Meritocracy
• Corruption Commons by Alice McCool, communications officer at Transparency International UK, London (UK)
20 Recognition
• Gamified Training in the Workplace: a Game Changer by Yu-kai Chou, gamification expert, keynote speaker and lecturer at Stanford University and Google, San Francisco (USA)
• Games, Precious Allies in Training Programs by Gabe Zichermann, founder and CEO at Dopamine and Gamification Co, New York (USA)
22 Coaching
• Boosting Positivism by Allan Hall, WSM, Berlin (Germany)
24 Compliance
• Compliance in Trades Explained by Silva Annovazzi, senior associate at Grimaldi Law Firm, Milan (Italy)
26 Health
• To Be Happy: Reality or Utopia by Francesca Morelli, WSM, Milan (Italy)
27 Legal
• Sensitive Company Information: Are Social Networks a True Threat? by Fabrizio Jacobacci, founder partner at Jacobacci Law Firm, Turin (Italy)
28 Performance
• To Lead or Manage is Not the Question by Palle Ellemann, WSM, Bagsvaerd (Denmark)
30 Attachment & Pride
• Motivating a Workforce by Nigel Phillips, WSM, London (UK)
32 Communication
• Navigating Twitter Storms by Luca Brunoni, WSM, Neuchâtel (Switzerland)
34 Change Management
• From the Mile High to the Textile by Pina Draskovich, WSM, Lugano (Switzerland)
39 Culture Integration
• The Gift of a Millennium by Alex Di Martino, WSM, London (UK)
40 Training
• The Tradition of the Opera in Italy by Federica Milani, WSM, Lugano (Switzerland)
42 Joining the Company
• China's Calling for Foreign Talents by Federica Milani, WSM, Lugano (Switzerland)
Work Style — #13.14 5
2
50
People to Watch
• Alan Deidun, Marine biologist and professor, La Valletta (Malta)
• Aya Kunitake, Restaurateur, Tokyo (Japan)
• Giovanni Cafaro, Queueist, Milan (Italy)
• Inés Novales De la Escalera, Director at FIBES, Seville (Spain)
• Tommaso Cazzaniga, Consultant and entrepreneur, Como (Italy)
• Luke Archer, Speaker and entrepreneur, Lyon (France)
• Sara Lenzi, Chef at Belli e Buoni, Brussels (Belgium)
49
Design for Work
• The German Design Award is an international premium prize, which successfully enhances the standing of both designers and companies.
... for Work: 64 Movies
• The Lunchbox
• The Grand Budapest Hotel 66 Books
• 40 book reviews and 6 original interviews with the authors 73 Our Choice
• Free time ideas 74 Fashion
• From the Cave to the Catwalk 77 HR Events
• HR events worldwide. There are reports of past events and details of upcoming ones. 82 Special Reports
• Drawing Jobs
• Following Rules and Passion
• Evergreen 110 Food
• We reinvent the "lunchbox" in a more modern and healthy way. 4 lawyers test their cooking skills, preparing 4 recipes from our past issue.
Other contributors: David Noack, project manager corporate communications and PR, German Design Award, Frankfurt Am Main (Germany), Yuko Saito, kimono teacher, Tokyo (Japan), Anne Ackred, designer, London (UK), Davide Vozzo, restaurant owner, Avignon (France), Marco Bernini, farm owner, Pozzol Groppo (Italy), Susanna Halonen, owner, Happyologist, Woking (UK), Wei Hsu, managing director, INS Global Consulting, Shanghai (China), Brian Renwick, managing partner, Greater China, Signium International, Hong Kong (China), Robert Pao, principal consultant, Globalite Hunter, Shanghai (China), Richard King, managing
director, Michael Page, Shanghai (China), Simon Lance, regional director, Hays, Shanghai (China), Mick McGeehan, director, J.M. Gemini Personnel Ltd, Shanghai (China), Trevor McCormick, managing partner, Foster Partner, Shanghai (China), Maria Silvana Pavan, musician, Milan (Italy), Lee Doo Young, singer, Daegu (South Korea), Jiyeong Son, soprano, Daegu, South Korea, Matteo Jin, baritone, Cheonan (South Korea), Joo Cho, soprano, Seoul (South Korea), Andrea De Amici, partner, InArt, Milan (Italy), Amedeo Mango, treasurer, Corpo di Napoli, Naples (Italy), Genny Di Virgilio, owner, Di Virgilio, Naples (Italy), Alice Muir, chartered psychologist and author,
Kilmarnock (UK), Heidi Hanna, author, speaker and CEO, Synergy, San Diego (USA), Rob Jolles, president, Jolles Associates, Washington D.C. (USA), Harry Paul, author, San Diego (USA), Michael Kallett, author and founder, Headscratchers, Greenwood Village (USA), Sarah Preston, press liason, Guedelon Castle, Treigny (France), Hitoshi Katori, freelance English teacher, Tokyo (Japan), Tetsui Okada, international development division, Tohmatsu Venture Support, Tokyo (Japan), Hizuka Oikawa, PR, real estate company, Tokyo (Japan), Megumi Ishida, business development manager, STR Global, Tokyo (Japan), Kazuki Sato, senior strategist, advertising, Tokyo
(Japan), Masayo Fukuda, lawyer, Pavia and Ansaldo Law Firm, Tokyo (Japan), Shinji Kawahara, general manager, Cosentino Japan, Tokyo (Japan), Wim Strickx, HR manager, Elia Group, Brussels (Belgium), Veerle Geysen, HR manager, Handson & Partners, Brussels (Belgium), Karen Corrigan, CEO, Happiness, Brussels (Belgium), Filip Gydé, senior vice president, CTG, Brussels (Belgium), Niko Parmentier, HR manager, Gouden Gids, Brussels (Belgium), Carole Jenssens, HR manager, Decathlon, Brussels (Belgium), Aagjie Pauwels, project coordinator, Great Place to Work, Brussels (Belgium), Jolien Nulens, project coordinator, GPTW, Brussels (Belgium).
6 Work Style — #13.14
3
PRIVATE EYE
WHERE TO WORK
120 Country Guide: Belgium
• Innovation is the Answer by Filippo De Bortoli, WSM Milan (Italy)
128 3 Work City Guides
• Eindhoven (The Netherlands)
• Shenzhen (China)
• Quebec (Canada)
132 Discovering the City
• Tokyo: Sardines in a Can by Cristina Milani, WSM Lugano (Switzerland)
150 Focus on Japan
• Welcome, Aliens! by Peter Conrad, WSM Tokyo (Japan)
152 Focus on Africa
• South Africa Post Mandela by Sam Nallen Copley, WSM Paris (France)
Buy online: www.workandpassion.com
Published and distributed by GWH - Work Style in collaboration with:
By ROSARIO IMPERIALI D'AFFLITTO
EditorialIs a happy climate important for productivity? Happiness at work cannot be detached from personal daily life, but what is happiness to start with? Rudolph Steiner, founder of the antroposophic philosophy, postulated that human beings have been evolving in the course of the past two millennia through our progressive detachment from the divinity, so that each individual could have acknowledged his own free and autonomous identity. The consequence of this process would be the strict relationship between the inner self and the body containing it and, subsequently, the identification of reality as all that is detected from sensory experience. Antroposophy is one of the few philosophic theories that reads the emphasis on pragmatism and materialism, typical of our era, as a necessary phase of human evolution. We have become accustomed to pay more attention to whatever causes an effect in the physical arena, ignoring what resides in the intellectual or spiritual domain. This happens also to words, presently perceived as simple instruments of communication, having lost the capacity to capture the true entity of which they are formal expressions. Today, words are used as abstract concepts, having ourselves become unable to catch the meaning of the sound produced by their pronunciation. Despite that, few still recall their inner power; words like "love", "happiness" and "peace" are often cautiously used. Their deep and wide-reaching underlying concepts are not much compatible with the uncertain and precarious nature of our existence. Thus, being scared that the outside reality could prevent these words from becoming true, we would rather avoid pronouncing them, or a clear uneasiness surrounds us when asked to answer questions regarding our happiness, loving status or inner serenity. It is as if we were aware of our incapacity to master the outside reality, having forgotten, on the contrary, that happiness like love does really concern the state of our inner self which is not conditioned by external environment, both at work and at home.
Work Style — #13.14 7
4
There are passions that become jobs and jobs that can't be done without passion.
Horses. PRE genetic development. Selection and taming in different disciplines.
People. Interviews with breeders. Presentation of equitation schools.
The Landscapes. The relationship between horse and bull in the architecture in Spain.
Smile
Happiness plays a very important role in my experience as a volleyball player. Certainly it helps you to have more enthusiasm in everything you do and, especially in my personal case, I feel very lucky because I managed to transform my passion into my job. This aspect gives me the incentive to carry out my tasks with great serenity. To be happy while competing in a volleyball match is a special condition, also for the final result of the competition you are involved in. I can perform better when I'm happy because I put my heart into playing volleyball and in the meanwhile I enjoy what I'm doing. However, despite happiness being a key element, it is not so deciding. In an athletic career like mine, I think that the feeling of happiness offers me more tranquility and my personal approach to training and matches is always with a smile, because it's the only way I know to do my job. Actually I can't say it for sure because I'm the kind of player who does his job smiling and for sure this is made possible by the support of the fans. To me their help is absolutely a happiness producer because you have the responsibility to satisfy them.• [W trentinovolley.it]
Consistency
I believe that to be a successful and winning big mountain skier, you need to love what you are doing and, in order to love it, at some point the "job" has to make you happy and fulfilled. Happiness in general helps people, especially athletes, to have a much more positive outlook on life. But happiness is not a necessary factor for performing well in my sport. Passion, focus and preparation are, for me, much more important. Nonetheless, being happy or content following my performance is essential as that is what pushes me to continue to strive to be the best athlete I can be. I believe it is possible to get high performance standards at work without the "happiness factor" but I don't believe that these standards are consistent or sustainable. The idea of "happiness" in your work is closely linked to the feeling of success, enjoyment and fulfilment. As a competitive athlete, happiness is very often derived from achieving goals and good results• [W nataliesegal.com]
TSVETAN SOKOLOV is a Bulgarian volleyball champion, playing in A1 league for Trentino Volley. Since 2008 he's also been a member of the Bulgarian national team.
DAVID MOSS is an American basketball player at Olimpia Milano. He has been a pro for 7 years and spent the last 5 in the Italian A league.