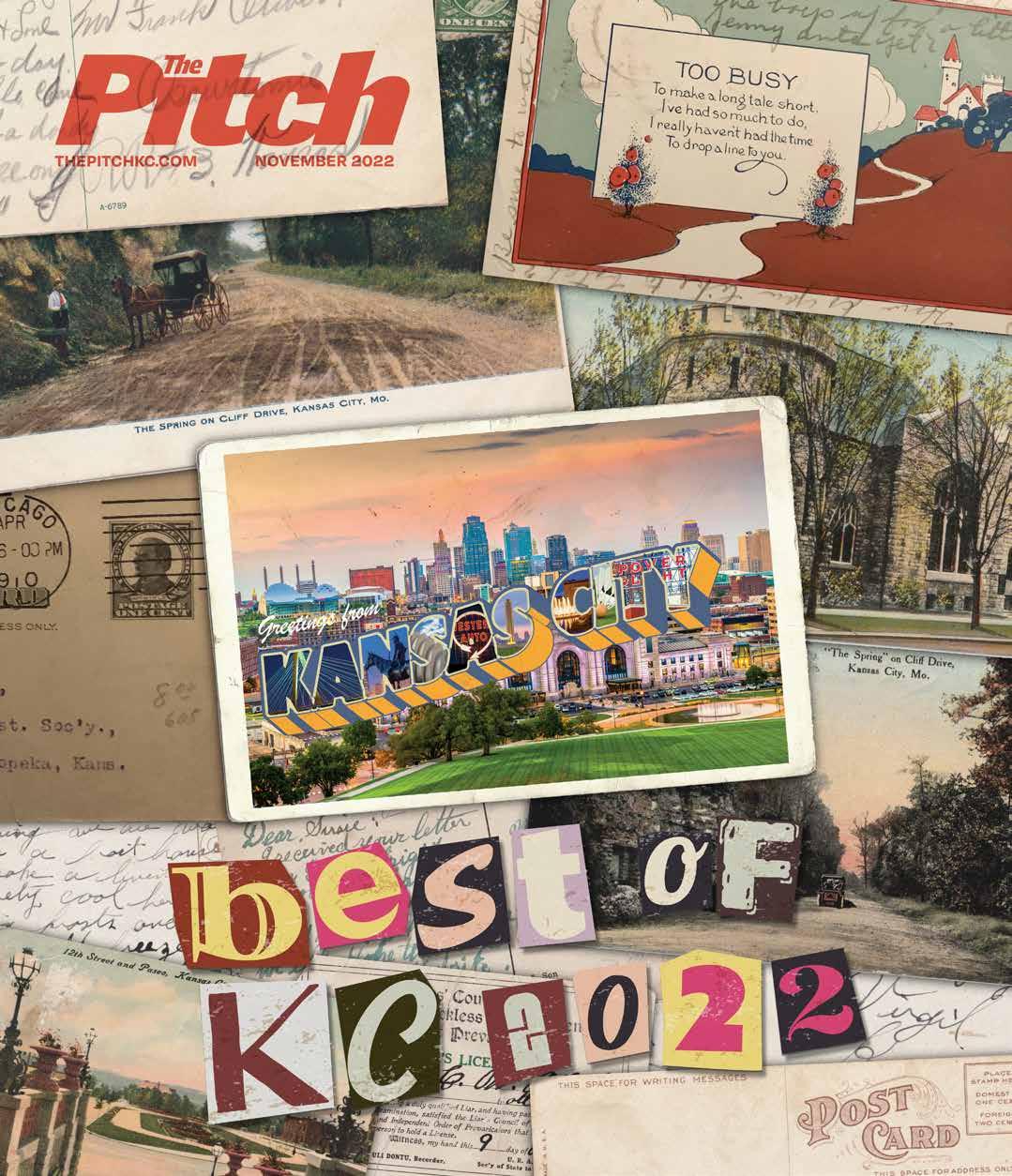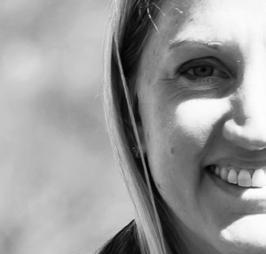 THE PITCH | November 2022 | THEPITCHKC.COM 3 www.becampaign.org Join the Movement
Editor-in-Chief
Brock Wilbur
President & Chief Operating Officer
Andrew Miller Director of Marketing & Promotions
Jason Dockery Associate Editor
Steph Castor Community Manager
Sarah Sipple Music Editor
Nick Spacek Film Editor
Abby Olcese Calendar Editor
Thomas White
Little Village Creative Services
Jordan Sellergren House Designers
Miroslav Pavlovic
Cassondra Jones
Contributing Writers
Emily Cox, Liz Cook, Barb Shelly, Beth Lipoff, Michael Mackie, Kristen Thomas, Tyler Schneider, Kala Elkinton, Michael Cripe, Jordan Baranowski, Tyler Shane, Justin Burnell, Emeline Hutton, Lauren Textor, Sophia Johnson, Isaac Biehl, Caroline Rose Newman, Nina Cherry, Adrian Torres, Patrick Moore, Kate Frick, Hannah Strader
Contributing Photographers
Zach Bauman, Chase Castor, Travis Young, Jim Nimmo, Chris Ortiz, Destiny Frack, Barry Meitler, Archana Sundar, Angela C. Bond, Anna Perry-Rushton
Contributing Designers and Illustrators
Alex Peak, John Alvarez, Jake Edmisten
Editorial Interns
Grace Wilmot, Ivy Anderegg, Drew Windish
VOICE MEDIA GROUP
National Advertising 1-888-278-9866 vmgadvertising.com
The Pitch
at The Pitch's office in advance. The Pitch may be distributed only by
The Pitch's authorized independent contractors or authorized distributors. No person may, without prior written permission of The Pitch, take more than one copy of each week's issue. Mail subscriptions: $22.50 for six months or $45 per year, payable in advance. Application to mail at second-class postage rates is pending at Kansas City, MO 64108.
COPYRIGHT
The contents of The Pitch are Copyright 2022 by The Pitch LLC. No portion may be reproduced in whole or in part by any means without the express written permission of the publisher.
The Pitch 3543 Broadway Blvd., Kansas City, MO 64111
For information or to share a story tip, email: tips@thepitchkc.com
For advertising: andrew@thepitchkc.com or 816-218-6792
4
Letter from the editor by brock Wilbur
Greetings from the Heartland!
Sometimes, we're gritty; sometimes, we're glossy. But from now until the end of time— Kansas City, we love you.
The heartbeat of The Pitch. Here are some honorable mentions that have truly gone for the gold this year.
16 Your Picks by Pitch readers
Your vote matters. Here are the Best of KC 2022—the people, plates, places, and experiences to write home about.