The Harlequins Foundation Annual Impact Report 21/22
OUR APPROACH
This report highlights the huge amount of effort that every single member of staff has put in over the last year. I am incredibly proud of how far we've come as a young charity in such a short space of time, particularly after the 'interruption' of the last couple of years. I cannot stop smiling when I read about the positive effect we have had on so many people's lives, representing the Club, its supporters, and partners in the Harlequin Heartlands.
With our success to date we continue to embody the belief that runs through the Club, that collectively we can be a force for good in how we tackle the most pressing challenges of our time, and continue to work with some of the most vulnerable in our community.
However, most importantly I need to thank you: for reading this report, taking an interest in our work, and supporting us in whatever way you do.
" With everything that is going on at the moment, now is not the time to rest on our laurels; now is the time to push forward to achieve even more. "
- Nunquam Dormio
Leckie, Head of The Foundation
Marc
Our Ambition
To positively impact the lives of one million individuals by 2030 using the power of sport.
Our Mission
As the charitable arm of Harlequin FC, our focus is on solutions that tackle inequality, poor health and the challenges facing the most vulnerable in society.
" The Harlequins Foundation are committed to ensuring that the money we raise is channeled into making positive change in society. We measure the effect of our work and are proud of the impact we are making "
- Malcom Wall, The Harlequins Foundation Chairman
INDEX 1 - 2 : Creating Social Value In Our Community 3 - 4 : Skills Builder: Sports Toolkit 5 - 6 : Rugby In A Box (RIAB) 7 - 10 : Education And Skills Development 11 - 14 : Schools Programmes 15 - 18 : Inclusion And Wellbeing 19 : Fundraising And Events 20 : 21/22 Highlights
Creating Social value in our community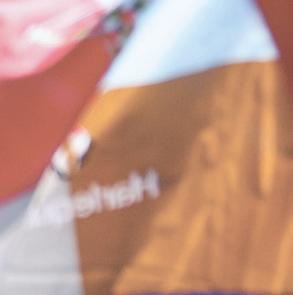 What Is Social Value?
Social Value is a way of understanding the total impact of an activity or programme on people's quality of life. A project that has a greater positive impact on people's lives generates more social value.
When the Social Value generated exceeds the resources invested in a programme, that programme represents a net benefit to society. We take a holistic approach to measuring Social Value to consider the impact on an individual's quality of life and our wider society.
How Do We Calculate
Social Value?
Sport Value Bank (SportVB); is an online Social Value Bank which enables sports organisations to accurately assess, record and value the impact of their community activity. It was developed when an increasing number of clubs, governing bodies and charitable organisations were seeking to establish the true value of sport to society.
Developed by SimetricaJacobs in partnership with The Harlequins Foundation, the online tool allows organisations in the sports sector to easily access robust Social Value measurements for community projects.
Total investment in programmes For every £1 invested, there was £4.73 of Social Value created
Total Social Value Created: £3,032,966 £641,219
The numbers presented in this report represent the Social Value created across the whole of the 2021/22 rugby season.
1
" The Harlequins Foundation have enabled me to get qualifi cations and have helped make sure I am ready for a professional environment. If I had not had this opportunity with The Harlequins Foundation, to be honest I just don't know what I would be doing. I am very grateful to them. "
- Alvinio, Kickstart
2
skills builder: sports toolkit
Everyone needs Essential Skills to succeed, whatever their path in life. That's why we teamed up with the Skills Builder Partnership, which brings together educators, employers and skills-building organisations around a shared approach for building the eight Essential Skills.
The Skills Builder Universal Framework provides the national standard for teaching Essential Skills. It breaks each skill into steps, supporting progress for students of all ages and abilities, including those with Special Educational Needs.
The Sports Toolkit
As part of our partnership with Skills Builder, we're delighted to have produced the Sports Toolkit, which supports young people and coaches to develop the Essential Skills that they need to succeed through sport.
Our coaches use this toolkit and framework in every session that The Harlequins Foundation delivers, to support young people to reach their potential in every area of their life.
" A recent evaluation has shown that participants make on average between 1 and 1.5 steps of progress across all eight of the Essential Skills, as a result of the 12-week programme. This demonstrates the accelerated progress achieved, in comparison to the 0.55 steps of progress a young person can expect to make over the course of a year without any targeted support. " Skills Builder Partnership, 2021.
3 COMMUNICATION CREATIVE PROBLEM SOLVING SELF MANAGEMENT COLLABORATION
The Toolkit in action
The Harlequins Foundation coaches delivered weekly sessions to Kingston Academy's 13-14-year-old students. The students used the Skills Builder Benchmark at the start and end of the year to track progress against the eight Essential Skills.
Each session focused on a different Skill and was comprised of some classroom work, with small group discussions, then a practical session to put learning into practice!
The coaches have noticed great improvements in the pupils's confidence in speaking and listening, communicating clearly in front of their classmates, and using leadership skills to run activities and manage dividing up tasks between others in a fair way.
4
RUGBY IN A BOX (RIAB)
RIAB launched at Big Game 13 in style, on the pitch at Twickenham, with ambassadors Conor O'Shea, RFU Director of performance and Tabai Matson, Harlequins Head Coach. Everything you need to run a tag rugby session, from tag belts and balls to a scheme of work and session plans aligned with the national curriculum. Rugby in a Box is not only designed to introduce young people to rugby, but more importantly to use sport to teach them the Essential Skills needed to succeed in life.
What Is It?
RIAB also provides opportunities for staff development. The Harlequins Foundation is providing training opportunities for coaches, teachers and support staff to help them maximise
ability to embed the Essential Skills throughout their sessions.
The Highlights So Far...
Over 200 pupils attended, and our coaches delivered several different sessions using the resources in the box.
A RIAB Festival at The Stoop
10 primary schools from the area came to The Stoop to take part in our RIAB Tag Festival, which was delivered in partnership with The Richmond upon Thames School (RTS).
Each school group received RIAB training sessions from The Harlequins Foundation coaches, before taking part in a tournament against the other schools.
RIAB Pilot In Schools
5 boxes were delivered to local primary schools. We then worked with them to embed the sessions into their curriculum.
"It was brilliant – so well run and really enjoyable!" Teacher
"It's really fun as you get to learn a lot of different skills – there is a skills bit and then there is a game so you can use those skills in the game." - Pupil
A Festival with GLF Multi Academy Trust
5
their
We have been incredibly fortunate to have worked with The Harlequins Foundation on a number of projects, encompassing the engagement of students from our lower school year groups on the METTLE programme to Year 10 students working on the HITZ programme to support their health and wellbeing alongside the core values of rugby to increase their resilience and self-confidence.
The Harlequins Foundation have also delivered presentations to students in a House assembly and an evening parents' forum. Our students in the 'Stoop' academic house were treated to a rundown of skills and strategies needed to be successful in rugby, plus a photo opportunity with the League Champions Cup for both men and women teams. Parents responded positively after an
What Is Next?
• Feedback from the pilot schools, and a review of the product.
evening session which gave welcome information and strategies to support the mental health and wellbeing of teenagers – valuable guidance in the current climate.
And fi nally, we look forward to working with Harlequins in the summer for the RIAB Tag Rugby Festival with Year 5 students from neighbouring primary schools; we will have some of our older students supporting with this event, once again proving that The Harlequins Foundation plays an integral part to the progress and opportunities off ered to RTS students.
- Senior Leadership Team, RTS
• Looking at areas with the highest level of need, to enable the work to have the highest impact in our community.
• Supporting more schools and students to develop the Essential Skills.
• Supporting the delivery of 5 boxes, funded by West London Audi.
"We were learning how to work as a team, to play against other people." - Pupil
"
6
"
education and skills development
In 2021, there were over 630,000 young people not in education, employment or training (NEET). Not everyone thrives in a traditional education or career pathway, so we offer something that works for them.
Our programmes are all focused on supporting young people to develop the Essential Skills they need to thrive and succeed in life.
Hitz
HITZ is Premiership Rugby's award-winning education and employability programme for 14–18-year-olds who are NEET. HoT
is a short-term intervention option for young people between the ages of 14–16 who are identified by schools as at risk of exclusion, or potentially not having a positive destination after year 11.
- Matt Shillabeer, Skills Manager (20/21 season)
18–24-year-olds account
NEET
Almost
Total Social Value Created: £16,742 Total Social Value Created: £72,200
Need 37
231 young people took part in the programme. Skills Learnt:
The number of NEET young people with mental health problems has doubled since 2012
for 91.5% of all NEET people
people feel less optimistic about their likelihood of getting ahead in life
30% of 19-year-olds and over in Richmond upon Thames have no level 3 qualifications
"Education can be an incredibly challenging – and at times lonely – place for young people, particularly if you feel that you do not fit in or get the best grades. Early intervention programmes like HITZ on Track allow us to show students that other options exist, that might be more suited to their needs or style of learning." The enrichment programme included: Robot Rugby, where students learnt to code; cricket; cooking; and regular physical exercise sessions. The
young people took part in the programme
Hitz on Track (HoT) 91.5% 7
Learning Academy
Kickstart was a government funded initiative to support NEET young people gain 6 months valuable work experience, to help them then gain employment, or go on to further training.
30 young people participated in the programme
"One of the highlights of my apprenticeship has been setting up boxing clubs at the school I am in, and seeing the positive impact it is having on the kids. I always looked up to my coaches and I now can be that positive influence in another kid's life, whilst doing something I love rather than just showing up"
- Matheus, Apprentice with The Harlequins Foundation
After the Kickstart scheme launched, there was a 547,000 increase in payrolled employees aged under 25 years.
- Paul, part of the Kickstart programme
Total Social Value Created: £239,000
of
feel
their
84% The Facts
young people
unable to pursue
passions. of hiring managers say the main problem they had when hiring young people was lack of experience.
these
"They make it very hard to get into companies
days. It's an entry level position, but you need years of experience, it just makes no sense"
• A Foundation Degree ££ 8
Kickstart Did you know we also offer: • Apprenticeships
After taking part in one of our programmes 16.5% of young people said they tried their best more often, and 21% said they felt happier at school.
9
My Foundation story - Jacob
Can you imagine wanting to study, gain qualifications and plan out your career but struggling in a 'normal' education setting? The knock-on effect of this may see young people dropping out of school or college, not gaining qualifications, and therefore not achieving their goals or fulfilling their potential.
This could have been the case for Jacob, who struggled at college and made the decision to leave. Luckily a teacher from his high school suggested he speak to The Harlequins Foundation about HITZ. Jacob joined the programme and with a tailored approach to his skills, passions and goals, he has flourished. He loves sport (cricket in particular) and has always been active, so our tutors worked to combine these passions with his course. This gave him a focus and motivation for the aspects of the course he found most challenging.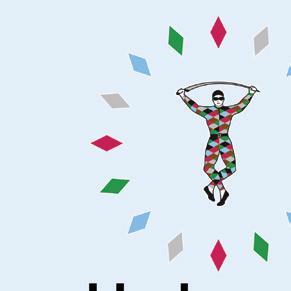 When Jacob first joined, he was very shy, kept to himself and did not feel able to speak to his classmates.
He struggles with OCD, feels like he doesn't fit in, and finds it difficult to build relationships with his peers. But since joining, his confidence has grown, and he can now interact with his classmates, answers questions in class and even offers support to other students who may be struggling. These are huge steps forward for Jacob in developing his Essential Skills that will help him in life after he graduates.
He has continued to be passionate about cricket, and his dedication has landed him an invitation to training camps with England Disability Cricket.
During his time at HITZ Jacob has achieved his English GCSE, will be completing his Math GCSE, has grown in confidence and has even been awarded the Jack Petchey Achievement Award for his commitment to study. By offering a young person an alternative approach and tailoring learning to their needs we can change the course of their life.
10
We asked Jacob what was next for him once he completed the HITZ programme. "A Coaching Apprenticeship would be great! Then I can go into coaching full-time."
Schools Programmes
We offer a wide range of programmes that support schools not only with their physical education offered, but also the STEM subjects - using sport as the vehicle to engage.
Move.Learn.Grow
Wide-ranging support packages for primary schools, across Richmond, Kingston and Hounslow. We work with the school to identify areas they need support with and tailor a package to suit them and their students. These can include sessions for STEM subjects, extra-curricular clubs, inter-school sport competitions, and training for teachers who are less confident or experienced in delivering PE.
Mental health is just as important as physical health.
METTLE raises awareness and challenges the stigma of mental health whilst developing mental resilience in young people. It is broken down into 4 topics: Relationships, Emotions, Self-care and Physical activity.
2,074 participants
"It was really amazing, such a well designed and expertly led piece of stem learning. The children can't wait for the next session!"
- Mr Lee, Headteacher at Deer Park Primary School
520 sessions delivered to local schools in the community METTLE 841 young people have taken part in METTLE sessions. Total Social Value Created: £102,421 11
Project Rugby
Many people feel Rugby is not a game for them, this is where Project Rugby comes in! These sessions are designed to increase participation in the game by people from traditionally under-represented groups (Diverse Ethnic Communities (DEC), Low Socio-Economic Groups (LSEG) and people with Special Educational Needs and Disabilities (SEND).
Switch
All about getting girls active, inspiring a love of moving, and hopefully playing rugby! These sessions are designed to be inclusive and remove any barriers girls may face when thinking about trying sport.
204 girls took part in Switch sessions.
Only 37% of young girls take part in PE at school.
Only 49% of those enjoy it.
Did you know:
• We deliver coding sessions with our one of a kind Robot Rugby.
• We delivered almost 100 hours of coaching in the 21/22 season!
1,197 young people have taken part in our sessions.
79 young people have transitioned into a Rugby club.
Total Social Value Created: £67,167
"It gets me really energetic and excited, and I just really want to play again"
"It's just fun to play rugby and run around."
"It's nice because we get the buildup of it, so we know what we're actually doing, step by step."
12
40.4% of girls were more active through sport after taking part in Switch.
13
ST CATHERINE'S School
It is well known that sport and exercise improves our physical literacy, as well as resilience and wellbeing. But girls, who are often swayed from sport due to implications that it's not 'girly' enough, miss out on these benefits – to the point that physical literacy, resilience and wellbeing are all markedly lower in girls than boys of the same age.
The Harlequins Foundation is tackling this disparity by visiting schools throughout the Harlequins Heartlands and offering girls-only rugby sessions, giving girls a taste of sport that is often only offered to boys and helping to build that physical literacy, resilience and overall wellbeing in girls that some may be lacking.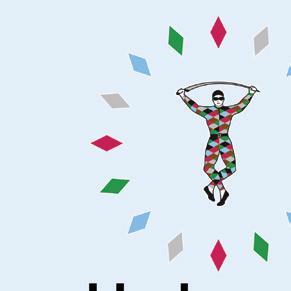 St. Catherine's School in Twickenham is one of these schools. Emma Legg, a teacher there, told us: "The girls have absolutely loved it. I just want to get more girls involved. They always miss out, and it's always because 'it's a boy's sport'. There's a phrase at the moment going round, 'if you can't see it, you can't be it', and that's what our girls are. If they can't see women playing rugby, then how do they know it's an option for them?"
Girls who attended these sessions reported feeling better about themselves, trying harder at school, and feeling happier – all within just six weeks of starting rugby. They enjoyed building their physical skills, saying: "It gets me really energetic and excited, and I just really want to play again."
To continue to grow the sport of rugby for girls and women, there needs to be a clear and continuous pathway for them to access. When our girls only sessions for the year ended at St. Catherine's, one of the girls told us, " I would do it now, but there's not any rugby clubs for girls near me. If there were, I would defi nitely go. " Coach and Harlequins Women player Sheree Cooper hopes to off er after school sessions for girls in the coming year, helping to build up that missing pathway for girls.
14
Inclusion and wellbeing
Mental and physical wellbeing are just as important as each other, and we believe no one should face barriers when seeking access to them.
Holiday Activity & Food (HAF)
Funded by the Department of Education, we were able to run free summer, Christmas and Easter schemes for local children in receipt of benefits-related school meals, keeping them active and fed through the holidays. Our coaches organised and delivered a range of sporting activities for the kids to enjoy.
"A big thank you to The Harlequins Foundation. My son doesn't have siblings so it's great for him to be able to socialise with the children through the holidays. The staff have been amazing, they are great role models. I am so grateful to The Harlequins Foundation."
This is the only disability sports team in the area, and 16 people have attended the training sessions. The team is coached by Paralympic gold medallist Kylie Grimes!
When I go to wheelchair rugby, I don't feel different at all, it is the only contact sport we have. It is a really vital resource for disabled people."
- Mum of a child who attended HAF
The Harlequins wheelchair rugby team!
240 hours 403 children Attended 6 locations
78% of disabled people would like to be more active
The Jesters
15
- Claudia, Captain of The Jesters
Ahead of the Game (AOTG)
In partnership with Movember, we are proud to deliver AOTG, which aims to improve youth mental health through community-organised sport.
The sessions are targeted at adolescent males athletes, their parents and coaches.
Change starts by removing the stigma.
We have spoken to 464 young men about mental health and how to open the conversation.
"Teenage boys are not great at opening up. It's so important to let them know that it's ok, and not to feel ashamed to talk to someone."
- Chair, Medway Rugby Club
16
464
After taking part in our programmes, 72% of young people started playing rugby who were not previously.
17
My Foundation story - CLAUDIA
Meet Claudia, Captain of The Jesters, The Harlequins Foundation's wheelchair rugby team. The Jesters was founded in 2019 and has been supported since by The Harlequins Foundation, with Claudia playing an instrumental role in its growth. But The Jesters means so much more than a team or a game: it's an opportunity to get active and be a part of a team for wheelchair users who may not have that opportunity elsewhere.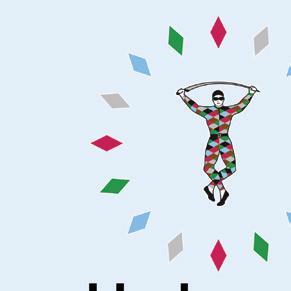 "For me, sport and exercise are really important in keeping my mental health balanced. Wheelchair rugby gives me a sense of freedom, it lowers my anxiety, and it lifts my mood.
I experience a lot of anxiety about being different because of my disability. But when I go to wheelchair rugby I don't feel different at all, because we all have disabilities. We don't even have to talk about it; we just get on and play sport, which is really refreshing."
Ash, who volunteers for The Jesters, appreciates the sport she can still share with Claudia. "We used to play frisbee together at university. Not being able to play sport together anymore was a big deal for us, because that was a major part of our friendship. So when she started playing Wheelchair rugby, I came to support her and stayed on from there. It was very similar to the sporting environment that we used to have in university together, and it was really nice to have that relationship between each other again."
All too often there is no option for disabled people to take part in sport. Before The Jesters, there were very limited disability team sport opportunities around Twickenham. By offering inclusive disability sport we can give disabled people the access to physical activity they need, as well as provide spaces for people with similar experiences to bond.
- Claudia, Captain of The Jesters
" For these players to come and be around people that understand them, and have that team camaraderie, is so important for their mental health and for them socially. This is a really vital resource for disabled people. "
18
MET In the Park - Pass Like A Pro Project Rugby Festival Mixed Touch Rugby Tournament HAF Reach Academy SWITCH - Girls Only Rugby HITZ Learning Academy SEND Festival Robot Rugby Session Rugby In A Box
Festival Rival Ride HAF Summer Holiday Session The Jesters Wheelchair Rugby Tournament SEND Festival Coaching
Learning Academy RTS Summer Festival Festival
HITZ
Fundraising and events
Pass Like A Pro!
Have you got what it takes to Pass Like A Pro? Our match day activation is a great way to engage with supporters when they are at The Stoop – nothing like a bit of friendly competition!
Rival Ride
63 cyclists took on an epic 200-mile challenge from The Stoop to Sandy Park, Exeter!
Between them, that's 12,600 miles.
Cups, Cups, Cups!
The support The Harlequins Foundation received through the cup campaign in the 21/22 season was phenomenal! We raised an amazing £47,532, which had a huge impact on the work we can do within the Harlequins Heartlands – thank you to everyone who donated their cups.
Mixed Touch Rugby Tournament
13 teams took part in the inaugural mixed touch rugby tournament at the Honorable Artillery Company. Tabai Matson, Harlequins Head Coach, joined the event as part of the Harlequins team!
We Need You
To run all our events and match day activations, we need support from volunteers. If you are interested in joining The Harlequins Foundation's volunteer team, get in touch with us directly at: Foundation@quins.co.uk
19
Launched Rugby In A Box at Big Game 13.
Hosted two Primary Tag festivals, with over 200 children in attendance at The Stoop.
In partnership with the Met Police, we hosted a Project Rugby festival for 104 young people.
Raised £47,532 through the Cup Campaign – thank you for donating!
Rival Ride: 63 legends cycled 200 miles.
We launched our Pass Like A Pro Activation – can you beat the Harlequins players?!
Worked with 7,167 young people across the Harlequins Heartlands.
Delivered
Started delivering Holiday, Activity & Food (HAF) programmes, reaching those most in need during the holidays.
These are some of our top highlights from the 2021/2022 season here at The Harlequins Foundation.
21/22 Highlights
Aiming High & Staying Positive assemblies in local schools with the Premiership trophies, players and mascots.
Kylie Grimes, Paralympic gold medallist, joined The Jesters as Head Coach.
20
@harlequinsfoundation @quinsfoundation @harlequinsfoundation @harlequinsfoundation quins.co.uk/our-work foundation@quins.co.uk Join Our Community: