WINTER 2022-23 thegorgemagazine.com
Winter on the Water How to SUP in the cold months Staycation Guide Seek out some R&R close to home Discovery Center Take a trip through Gorge history
LIVING AND EXPLORING IN THE COLUMBIA RIVER GORGE
Stephanie Howell broker, or/wa 509-596-6177 stephanie@copperwest.com Candice Richards principalbroker, or/wa 541-912-5999 candice@copperwest.com Not Pictured Anna Guemperlein, Broker OR/WA Anne Medenbach, CCIM OR/WA • Bob Smith, Broker OR/WA Chelsea Finson, Broker OR/WA • Chris Schanno, Broker OR Elsa Kurahara, Broker OR/WA Hunter Lowery, Broker OR/WA • Nate DeVol, Broker OR Rich McBride, Broker OR • Samantha Irwin, Broker OR Sky Morgan, Broker OR Ross Henry broker, or/wa 503-709-3564 ross@copperwest.com Judy Dutcher broker, or/wa 541-490-6327 judy@copperwest.com Phineas England broker, or/wa 541-490-9666 phineas@copperwest.com Carolyn Layson principalbroker, or 541-993-0113 carolyn@copperwest.com Michael Foster broker, or/wa 509-310-9502 michael@copperwest.com Vicki Brennan broker, or 541-399-3678 vicki@copperwest.com Julie Gilbert pc broker, or/wa 541-490-4433 julie@copperwest.com Cyndee Kurahara broker, or/wa 541-490-1396 cyndee@copperwest.com Melissa Alvarado broker, or 541-980-8977 melissa@copperwest.com Paul Thompson principalbroker, or/wa 541-490-1044 paul@copperwest.com Erin V Pollard broker, or/wa 541-705-7798 erin@copperwest.com Elise Byers broker, or/wa 541-490-3769 elise@copperwest.com Sean Aiken principalbroker, or/wa 541-490-8277 seanaiken@copperwest.com Bill Irving principalbroker, or/wa 503-816-9251 bill@copperwest.com Rita Ketler managingprincipalbroker 541-400-0449 rita@copperwest.com Cody Cornett broker, or/wa 219-916-0451 cody@copperwest.com Maui Meyer owner/princ brokeror/wa 541-490-3051 maui@copperwest.com Dennis Morgan principalbroker, or/wa 541-980-3669 dennis@copperwest.com Elizabeth Turner genmgr/broker, or/wa 541-490-6552 elizabeth@copperwest.com CopperWest.com | 541-386-2330 Client Focused. Community Inspired. Since 2001. Blaine Franger / www.BlaineBethanyGallery.com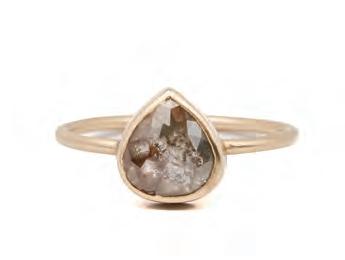 FindYourOneofaKind CHEMISTRYJEWELRY 310OakStreet,Suite103-HoodRiver chemistryjewelry.com
By Molly Allen
By Don Campbell
By Peter Murphy
4 WINTER 2022-23 II THE GORGE MAGAZINE OUR GORGE 10 VENTURES 14 CREATE 18 IMBIBE 54 PARTAKE 58 YOUR GORGE OUTSIDE 40 WINTER ON THE WATER With proper preparation, you can paddleboard during the cold months
ARTS + CULTURE 44 WHERE THE PAST COMES TO LIFE Take a fascinating trip through history at the Columbia Gorge Discovery Center and Museum
WELLNESS 48 MERCADO DEL VALLE Odell's unique market offers fruits, veggies and a whole lot more
By Sarah Sullivan
CONTENTS | WINTER 2022-23
Courtesy
of Kings & Daughters Brewery
40 HOW TO TAKE A WINTER STAYCATION A mini vacation in the Gorge lies right out your door, promising a delightful blend of recreation and relaxation
Jennifer Gulizia
FEATURE 32 48
14
Zach Spidell
18
David Hanson
HOME + JEWELRY SINCE 1994 305 OAK STREET DOWNTOWN HOOD RIVER HOME + JEWELRY SINCE 1994 305 OAK STREET DOWNTOWN HOOD RIVER 54 1-386-6188
HoodRiverProperties.com
HOOD RIVER $699,000: Solid ranch style home in well established neighborhood just minutes from town. Lovely mature landscaping both in front & back yards. Interior: vaulted LR, beautiful polished hardwood floor in open DR/Kitchen w/SS appliances, primary BR/ BA, two guest BRs, guest BA, and laundry closet AND thru French doors is a tiled, beamed, very sunny Sunroom. Exterior: step out into the patio/backyard w/lush garden, trees & lawn. Perfect spot to relax and get away. RMLS 22575476
NEW PRICE
WHITE SALMON $675,000: Solitude-Minutes from the Hood River Bridge. This well-maintained home and property are as Tidy as they come! Mature landscaping and large trees surround this 1 ac parcel giving you a Park-Like setting. 3bd/2ba, 2422 sqft, covered parking, workshop and a backyard that may be your dream come true! 3 minute drive from downtown White Salmon. Listed by Laurie Johnston OR & WA Broker. RMLS 22256090
NEW LISTING
HOOD RIVER $685,000: Charming 1994 ranch home. Close to all that Hood River has to offer. 3 beds/2 baths + a laundry room. New roof and exterior paint in 2019. Sprinkler system, gas range, great yard space, patio and shed. 1603 sq. ft. Listed by Jill Guenther OR Broker. RMLS 22491366
Years ago, we bought our dining room table at Sustain Interiors in Hood River. is falls into the category of full disclosure, I suppose, because we have a story about the interior design and furnishings company in this issue. But when our writer Don Campbell turned in the piece, it particularly resonated with me. We bought the table after looking endlessly and fruitlessly, far and wide (though we always prefer to buy locally). We'd recently remodeled our small home and wanted a table that would be practical and timeless, hardy enough to hold up to our two young kids but sophisticated enough for dinner parties. Our open concept kitchen elevated our dining area to a central part of our main living space, so any table would gure prominently in our day-to-day living.
We'd nearly given up nding the perfect table. en one day, on an unrelated mission seeking backsplash tile, we found ourselves at Sustain. And there it was, sitting among tile samples and kitchen counter mock-ups. We learned it was made by a regional artisan with r salvaged from the Columbia River. We loved it immediately. Not only was it the perfect table, but we could support a local business and it had a meaningful story behind it.
Now, nearly a decade later, all the family meals, holiday gatherings, school projects and game nights that have taken place on and around it have made that table a beloved part of our home. Our table is, in microcosm, what Sustain's mission is all about. "My philosophy is if you build or create something beautiful, people want to sustain that and take care of it," said the company's founder, Heith England. You can read more about his vision for sustainable, lasting design beginning on page 10. e company recently expanded with the opening of its Sustain Home showroom — the perfect complement to the space it occupies in the former Sheppard's building, which the company tastefully updated while maintaining its historic essence. We'll not ever need another dining room table, but I love to pop in now and then just to browse. Come to think of it, we are in the market for the perfect lamp.
Winter is upon us, but that doesn't mean you have to hunker down. Writer Molly Allen turned to some local experts for tips on how to go stand-up paddling during the cold months (page 40). And check out our Staycation feature for some great ideas on creating your own winter vacation right here in the Gorge (page 32). If you've never been to the Columbia Gorge Discovery Center and Museum — or if it's been a while — go! It's a fascinating place to while away a winter's day and you're guaranteed to come away with newfound knowledge about our amazing Gorge (page 44). However you spend the winter, enjoy, and thanks for reading.
— Janet Cook, Editor
About the Cover
Hood River photographer Jennifer Gulizia took our cover photo on a cold November day during a group downwind paddle from Blalock Canyon to Arlington. It was the pioneering run that opened the door to downwinders in the eastern Gorge on SUP, SUP foil and wing foil. The 10-mile run is known for wide stretches of river and big swell when the west wind blows. gorge-us.photo.com
When you have read this issue please pass it on to a friend or recycle it. Together we can make a difference in preserving and conserving our resources.
6 WINTER 2022-23 II THE GORGE MAGAZINE
WINTER 2022-23 thegorgemagazine.com LIVING AND EXPLORING IN THE COLUMBIA RIVER GORGE Winter
the Water How to SUP in the cold months Staycation Guide Seek out some R&R close to home Discovery Center Take a trip through Gorge history
on
Carol@DonNunamaker.com RealEstateinTheGorge.com
EDITOR'S NOTE
EDITOR
Janet Cook
CREATIVE DIRECTOR & GRAPHIC DESIGNER
Renata Kosina
ADVERTISING DIRECTOR
Jody Thompson
ADVERTISING SALES
Chelsea Marr and Rachel Harrison
CONTRIBUTING WRITERS
Molly Allen, Don Campbell, Kacie McMackin, Peter Murphy, Sarah Sullivan
COVER PHOTOGRAPHER Jennifer Gulizia
CONTRIBUTING PHOTOGRAPHERS
Jennifer Gulizia, David Hanson, Renata Kosina, Kacie McMackin, Kelly Turso
TO ADVERTISE
IN THE GORGE MAGAZINE please contact Jody Thompson jthompson@thegorgemagazine.com
VISIT US ON SOCIAL MEDIA @thegorgemagazine on Instagram
THE GORGE MAGAZINE
600 E. Port Marina Way, Suite B and C P.O. Box 390 Hood River, Oregon 97031
We appreciate your feedback. Please email comments to: jcook@thegorgemagazine.com
The Gorge Magazine is published by Columbia Gorge News, LLC. All rights reserved. No part of this publication may be reproduced or transmitted in any form or by any means, electronically or mechanically, including photocopy, recording or any information storage and retrieval system, without the express written permission of Columbia Gorge News, LLC. Articles and photographs appearing in The Gorge Magazine may not be reproduced in whole or in part without the express written consent of the publisher. The views and opinions expressed in these articles are not necessarily those of The Gorge Magazine, Columbia Gorge News, LLC, or its employees, staff or management. All RIGHTS RESERVED.
The Gorge Magazine is printed at Eagle Web Press.
THE GORGE MAGAZINE II WINTER 2022-23 7
WINTER 2022-23 Eggceptional Breakfast & Lunch  Open Daily 6am-2pm 1313 Oak St., Hood River  541-386-1127  eggrivercafe.com A FAVORITE OF LOCALS AND VISITORS FOR DECADES Specials every Friday - Sunday Current specials menu announced every Thursday on our Facebook & Instagram 10% discount for seniors and veterans
THE GORGE MAGAZINE II WINTER 2022-23 9 GORGEour 10 The showroom at Sustain Home in Hood River features luxury furnishings and décor. ventures 10 create 14 imbibe 18 your gorge 58
Kelly Turso