the diamondback
BEST OF COLLEGE PARK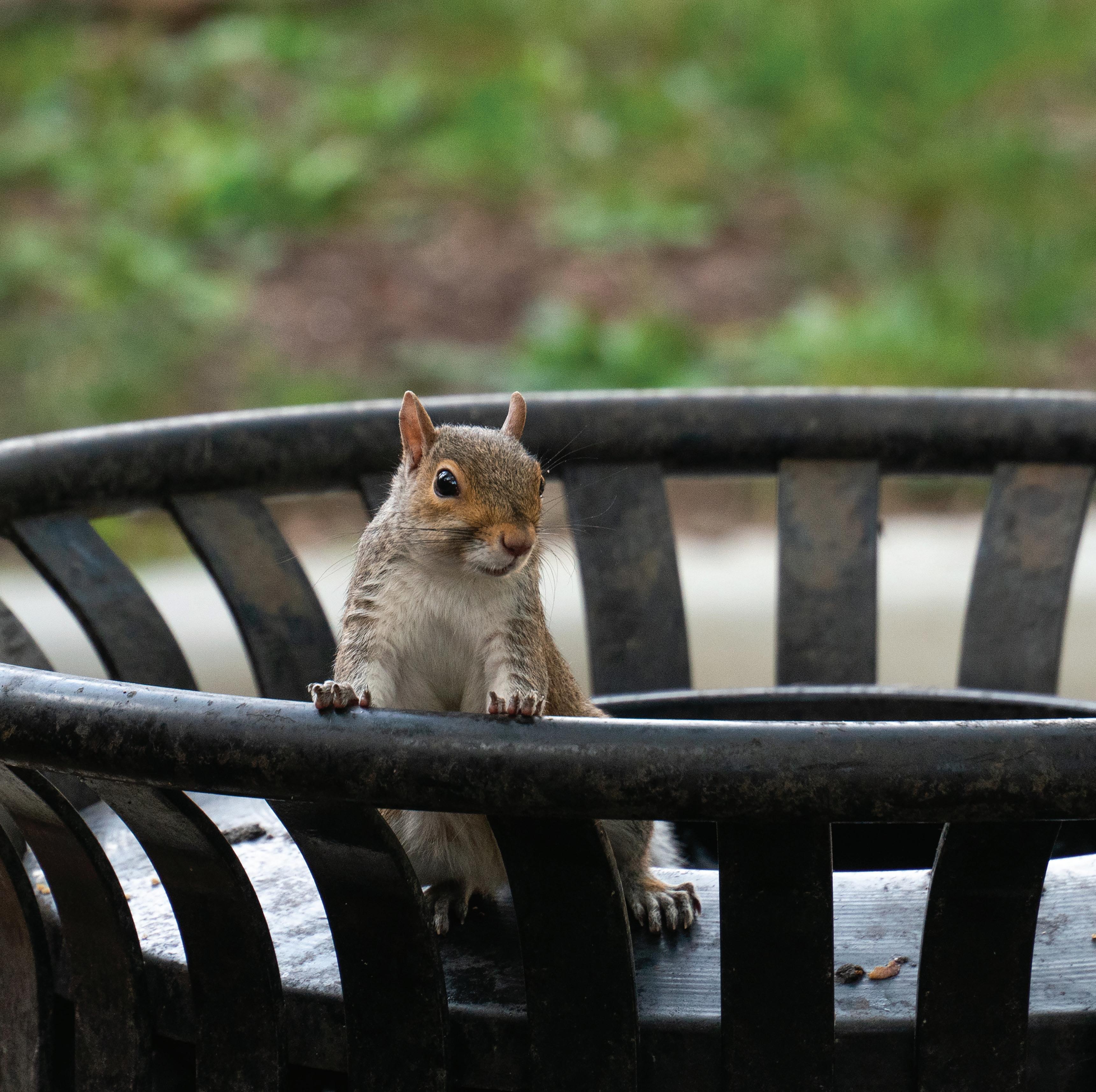 The University of Maryland's Independent Student Newspaper
Founded 1910, independent since 1971.
DEVON MILLEY Editor in chief
3150 S. Campus Dining Hall, College Park, Md., 20742 (301) 314-8200 https://dbknews.com/contact-us/
THE DIAMONDBACK: Job openings: https://dbknews.com/jobs/ Newsletter: https://ter.ps/DBKNL Anonymous tip line: https://dbknews.com/tips/
POLLS
PUBLICIZED BY: Kyle Russo Abigail Warwick
RESULTS
COMPILED BY: Ella Sherman
COPY EDITED BY: Ella Sherman Devon Milley Natalie Adams Eric Neugeboren Nataraj Shivaprasad
DESIGNED BY: Sydney Theis Jenna Bloom Hanna Zakharenko
PHOTO EDITING BY: Autumn Hengen Cam Andrews
ADVERTISING: ads@dbknews.com (301) 276-5770
BACK COVER PHOTO BY: Autumn Hengen
All images © Copyright 2022 The Diamondback. All rights reserved.

table of contents 2 4-5 COLLEGE PARK'S BEST FOOD 6 COLLEGE PARK'S BEST CAMPUS AND HOUSING 7 COLLEGE PARK'S BEST ACTIVITIES contents
FIND US ON SOCIAL MEDIA: @thedbk @thedbk @dbkonline the diamondback
FRONT COVER PHOTO BY: Eric Robinson
LAKE ARTEMESIA on Dec. 4, 2022. (vincent petroni/the diamondback)
Best of college park: Food
Best Boba: The Spot mini
"Great options and computer ordering" "Bruh gongcha the classic and most close to business school"
"The peach (star) jelly is just too delicious, they also have a variety of non milk drinks that taste amazing!"
Best Mexican Restaurant: Taqueria Habanero
Best Late Night Bite: Marathon Deli
"The sauce"
"BECAUSE WHY ELSE" "Local lore"
"College Park Classic" "Fries"
"Marathon Sauce"
"They have everything" "Marathon fries hit different" "Come on, this one is obvious"
Best Bar: Looney's Pub
"Looney's is more advanced than the others"
"Crush buckets, wings, and good sports"
"Karaoke!!!!!!!!! "
"Vibes are unmatched, enough space for everyone, not a bunch of freshman, good drinks."
"All other places upset me"
"Chill vibes, good times"
"Trivia night!!!"
"Mixes the chill vibe of Bents with the dance vibe of Cornerstone."
Best of College park: food 4
Photos by Vincent Petroni, Cam Andrews, Julia Nikhinson and Joe Ryan
Best Brunch: The Hall CP
"The food is actually good"
"Great food, great atmosphere"
"Hall all the way"
"They have fun stuff"
Best Breakfast: Bagels 'n Grinds
"Best bagels and cream cheese."
"Something about spending an unreasonable amount of money on a bagel just hits differently"
"California chicken is to die for"
"Great bagels and sandwiches, close to my part of campus"
"Their bagels have a slight sweet taste to them which makes it more enjoyable"
"The bagels are way better than the dining hall bagels, and better than bagel place ever was."
Best Ramen: QU JAPAN
"They have a lot to offer from their menu, the ser vice is quick and the food is good"
"The nicest staff"
Best Pizza: Ledo Pizza
Best of College Park: Food 5
BEST OF COLLEGE PARK: CAMPUS AND HOUSING
Best study spot: McKeldin Library
"I feel like I can focus there the best and get the most work done" "hole up on the 4th/6th floors and crank out some work in the early am" "It's the main library on campus, everyone is there studying/doing work, so it makes me want to focus more"
"Nice and quiet"
Best Campus Cafe: Footnotes at McKeldin Library
"Convenience "
"Even with so many people studying here they have a short wait time and don't get the drinks wrong, it also has a small convenience section"
Best Campus Critter: squirrel
"Always a favorite, so many of them on campus"
"These babes are the best and worst thing about our campus." "Legendary!"
Best off-Campus apartment: university view
Best side of campus: south campus
"What do you even have on north campus that you couldn't get in south?"
"Closer to Route 1"
"Best dining hall. Closer to academic buildings. Memorial Chapel is most beautiful place on campus."
Best dining hall: yahentamitsi dining hall
"Such a nice place, love the atmosphere and the food is great" "Wonderful"
BEST OF COLLEGE PARK: CAMPUS/HOUSING 6
Photos by Cam Andrews, Jess Daninhirsch, Neelay Sachdeva and Frances O'Connor
Best of College park: CAMPUS activities
best place to stay active on campus: Eppley recreation center
"I feel judged at Ritchie, and it has the nicest and most stuff"
"Bruh literally that's the only way to go"
"Lots of activities to choose from"
best social media app: Instagram best micromobility: Bike
"Classic"
best campus activity: HAMMOCKING
"Fun and relaxing"
"It's all I've done"
best date spot: The board and brew
"I had my first date with my boyfriend there--it's been 5 years now, so BnB did something right!"
"Board games help break the ice"
"It's chill and has friendly competition"
"Expensive but cute"
"Just a happy environment in the restaurant, good for a casual date"
best trail: Lake Artemesia Trail
"Love a good hike" "Good for a date" "I like walks"
Best of college park: activities 7
Photos by Vincent Petroni, Jess Daninhirsch, Julia Nikhinson and Neelay Sachdeva
"They won't run you over like the scooters" "I love biking"