2023 SOUTH DAKOTA DISCOVER
TRAVEL GUIDE FROM THE FALLS TO THE FACES
EXPLORETHESPIRITOFSOUTH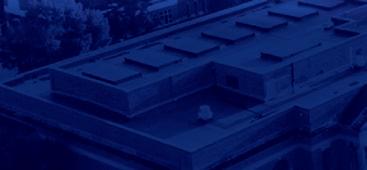 DAKOTA fromtheruggedbadlands tothewide-openprairieattheSouth DakotaArtMuseum.Galleriesrange fromNativeAmericanartto the worksofHarveyDunn.
VISITMcCRORYGARDENS and strollthroughnearly25acresofformal gardensand a45-acrearboretum. McCrory Gardensprominentlysits onthesoutheastsideofthe South DakotaState Universitycampus.
FROM FARMINGTOFOODS the South DakotaAgriculturalHeritageMuseum exploresthehistory, cultureandscienceof agricultureinSouthDakota.Themuseum ishousedinthehistoric1918Stock JudgingPavilion on theSDSU campus.
FOODNETWORK MAGAZINE saidthe SDSUDairyBarsells thebest icecream inSouth Dakota. ManufacturedbySDSU studentsinthe adjoining DavisDairyPlant, ourcow-to-coneicecreamprocessensures visitors a memorablescoop.
AgMuseum.com | 877-277-0015 | Brookings, SD | Free Admission
sdstate.edu
McCroryGardens.com | 605-688-6707 | Brookings,SD sdstate.edu/ds | 605-697-2585 | Brookings,SD SouthDakotaArtMuseum.com | 866-805-7590 | Brookings,SD | Free Admission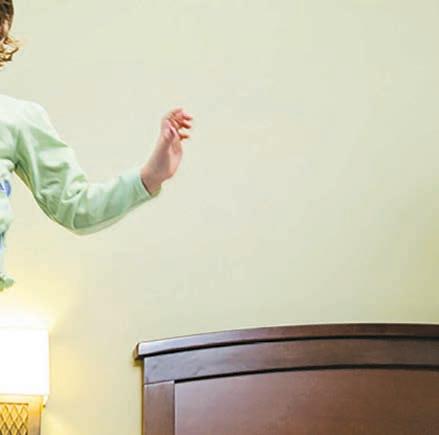 1421 South Burr Street, Mitchell, SD 57301 605.996.9700 • AmercInn.com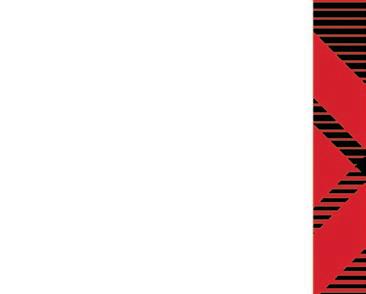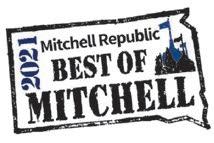 1305 W. Havens, County Fair Plaza, Mitchell, SD • www.countyfairfoodstores.com • 996-8393 Your Shopping Experience! OneStop Your Hometown Grocer! USDA Choice Meats • Fresh Bakery Deli Featuring Boars Head Meats & Cheese Fresh Produce • Carry Out Service Gas Savings • Breakfast Anytime Pharmacy • Cafe • Sushi Large Assortments of Wine Spirits & Beer
2023 SUMMER EVENTS
For more information on this publication, contact the Mitchell Republic at 605-996-5514. Design/Layout: Chris Johnson, FCC Creative. Photo credits: Mitchell Republic sta , le photos, Mitchell Convention and Visitors Bureau, South Dakota Department of Tourism, Chamberlain Chamber of Commerce, Crazy Horse Memorial, Visit Sioux Falls, www.nps.gov/mimi/index and blackhillsbadlands.com. While every e ort has been made to ensure the accuracy of all information herein, it is subject to change after the date this publication was printed.
2023 DISCOVER TRAVEL GUIDE | 5
JUNE Red Cloud Indian Art Show - Pine Ridge..............................................June 4-Aug 13 Siouxland Renaissance Festival- Sioux Falls.................................................June 3-4 Mount Rushmore Rodeo at Palmer Gulch - Hill City.June 10 and 17, August 3, 19, 26 Wild Bill Days - Deadwood...................................................................June 15, 16, 17 Sturgis Camaro Rally - Sturgis...................................................................June 21-25 Zippity Zoo Day - Sioux Falls..........................................................................June 24 Black Hills Fat Tire Festival - Rapid City..........................................................June 17 Ride Across South Dakota - Sioux Falls........................................................June 4-9 Scavenger's Journey - Murdo...................................................................June 22-23 Sculpture in the Hills - Hill City...................................................................June 16-18 JULY Independence Day - Crazy Horse Memorial......................................................July 4 Badlands Astronomy Festival - Interior........................................................July 14-16 Spearfish Canyon Half Marathon & 5K - Spearfish............................................July 8 Deadwood 3-Wheeler Rally - Deadwood......................................................July 9-14 Corn Palace Stampede Rodeo - Mitchell......................................................July 13-16 Black Hills Corvette Classic - Spearfish........................................................July 12-15 Hills Alive - Rapid City..................................................................................July 15-16 Days of '76 Rodeo and Parade - Deadwood..............................................July 26-30 Soo Foo Moto Show - Sioux Falls....................................................................July 7-9 AUGUST Sioux Empire Fair - Sioux Falls.................................................................August 4-12 Mount Rushmore Rodeo at Palmer Gulch - Hill CityJune 11 and 25, August 4, 20, 27 80th Sturgis Motorcycle Rally - Sturgis....................................................August 4-13 Lean Horse 100 Ultra Marathon - Custer...............................................August 19-20 Dakotafest - Mitchell...............................................................................August 15-17 Corn Palace Festival - Mitchell...............................................................August 23-27 Kool Deadwood Nights - Deadwood......................................................August 23-27 Sturgis Mustang Rally - Sturgis........................................................August 29-Sept 3 South Dakota State Fair - Huron......................................................August 31-Sept 4 SEPTEMBER Billy Bolander Memorial Demolition Derby - Winner........................................Sept 3 Sidewalk Arts Festival - Sioux Falls...................................................................Sept 9 St. Joseph's Indian School Annual Powwow - Chamberlain Sept 16 Deadwood Jam - Deadwood......................................................................Sept 15-16 Custer State Park Bu alo Roundup - Custer.............................................Sept 28-30 Great Downtown Pumpkin Festival - Rapid City.............................................Sept 23 Wheelin' to Wall - Wall...............................................................................Sept 23-24 Cruiser Car Show and Street Fair - Rapid City................................................Sept 30 OCTOBER Volksmarch - Crazy Horse Memorial............................................................October 1 THE FALLS 6 THE RIVER 24 THE PALACE 12 THE FACES 32
DISCOVER
2023
SOUTH DAKOTA