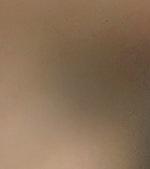 Southwestern Union January | February 2023 Live Well, Live Connected 3 Making Dreams Come True 6 Disconnecting to Connect Ministering to the Most Wonderful 10 12 Through Adversity and Success 4 Staying Connected Lifeline to the Savior
Psalm 5:11-12
Staying
Editor's Note
The hustle and bustle of the holidays are now behind us. I pray you ate well, laughed abundantly and made precious memories with those you love. As we look to 2023, with all the hope of a new year, I challenge you to connect with the Lord before you fill your calendar with activities. Check in with your Saviour about His plans for you this year. For as much excitement and anticipation you may have, the reality is that there will also be challenges and difficult times ahead. If you make it a point to remain connected to the Lord, you will be able to face the blessings and the challenges with grace and favor.
Kristina P. Busch
January
2023
EDITOR
KRISTINA P. BUSCH KBusch@swuc.org
ASSISTANT EDITOR TAMMY G. PRIETO TPrieto@swuc.org
CONTRIBUTING EDITORS
Arkansas-Louisiana Conference FRANCES ALCORN | News@arklac.org Oklahoma Conference WES VIA | News@okla-adventist.org
Southwest Region Conference LESLIE SOUPET | News@swrgc.org
Texas Conference KENN DIXON | News@txsda.org
Texico Conference DEBBY MÁRQUEZ | News@texico.org Southwestern Adventist University TONY REYES | Communication@swau.edu
AdventHealth ELIZABETH CAMPS Elizabeth.Camps@adventhealth.com
Design
DESIGNER
TAMMY G. PRIETO
COVER STORY IMAGES MARIA LONG PHOTOGRAPHY
STOCK IMAGES GETTY IMAGES
Operations
ADVERTISING
BRADLEY ECORD BEcord@swuc.org
CIRCULATION
TAMMY G. PRIETO Record@swuc.org
ADDRESS UPDATES
To subscribe, discontinue or change address, email your local conference contact listed above or Record@swuc.org.
SUBMISSIONS
News articles and obituary submissions should be emailed to your local conference contact listed above or Record@swuc.org.
OUR MISSION
Equipping, inspiring and sharing hope and wholeness in the Southwestern Union territory.
OFFICIAL
The Record is published bimonthly for a total of six issues per year and is an official publication of the Southwestern Union Conference of Seventh-Day Adventists.
Adventist® and Seventh-day Adventist® are the registered trademarks of the General Conference of Seventh-day Adventists®
Southwestern Union
HEADQUARTERS
P.O. BOX 4000, BURLESON, TX 76097 817.295.0476 | SouthwesternAdventist.org
President Carlos Craig
Executive Secretary Stephen Brooks
Treasurer John Page
Undertreasurer Bo Just
VP Church Ministries Tony Anobile
VP Education Carol Campbell
VP Multicultural Ministries Osvaldo Rigacci
Children's Ministries Sonia Canó
Church Planting Robin Lopez
Communication Kristina Busch
Community Services Bo Gendke
Evangelism English Stephen Brooks
Evangelism Spanish Osvaldo Rigacci
Family Ministries Letty Craig
Health Ministries Randy Phillips
Human Resources Joel Wallace
Men's Ministries Tony Anobile
Ministerial Tony Anobile
Ministerial Spouses Letty Craig
Native Ministries Carlos Craig
Personal Ministries Stephen Brooks
Prayer Ministries Helvis Moody
Prison Ministries Tyrone Boyd
PARL Stephen Brooks
Revolving Fund Joel Wallace
Sabbath School Sonia Canó
Secondary Education Mike Furr
Stewardship Tony Anobile
Planned Giving/Trust Services Bo Just
Women's Ministries Letty Craig
Young Adult/Youth Director Helvis Moody
Conferences & Institutions
Arkansas-Louisiana Conference
Arklacsda.org | 318.631.6240
Oklahoma Conference OkAdventist.org | 405.721.6110
Southwest Region Conference
SouthwestRegionsda.org | 214.943.4491
Texas Conference
TexasAdventist.org | 817.783.2223
Texico Conference
Texico.org | 505. 244.1611
Southwestern Adventist University SWAU.edu | 817.645.9921
AdventHealth Central Texas
AdventHealth.com/CentralTexas 254.526.7523
AdventHealth Rollins Brook
AdventHealth.com/RollinsBrook 512.556.3682
Texas Health Hospital Mansfield (AdventHealth)
TexasHealthMansfield.org | 682.341.5000
Texas Health Huguley Hospital (AdventHealth)
TexasHealthHuguley.org | 817.293.9110
2 RECORD MAGAZINE
| February
Kristina P. Busch Vol. 122, No. 01 Publisher
Features 4 Through Adversity and Success 6 Making Dreams Come True Columns 10 Equipping: Disconnecting to Connect 11 Wholeness: Tomato Kale Noodle Soup 12 Ministries: Ministering to the Most Wonderful 13 Education: Annual Policy Statement News 14 Southwestern Happenings 15 AdventHealth 16 Southwestern Adventist University 18 Southwestern Union 22 Arkansas-Louisiana Conference 27 Oklahoma Conference 32 Southwest Region Conference 37 Texas Conference 42 Texico Conference Back Pages 47 Classified Ads 48 Obituaries
Connected
SOUTHWESTERN UNION OF SEVENTH-DAY ADVENTISTS SWURECORD.ORG | RECORD@SWUC.ORG
Editorial