www.businessmediamags.co.za
OCEANS
Are small-scale fisheries included in sustainability planning?
TRANSPORT
Green hydrogen can play a major role in decarbonising global transport, including aviation
Reducing the carbon footprint in construction
Inside: Direct air capture | Climate change risk | Blue economy | Sustainable winemaking
MAY 2023
lEaDing thE ChangE
From chemicals to green chemicals, biotech and biomolecular solutions, offering network-created, innovative technologies that protect life.
Solar plant inSightS
10 500 MWh generated per year
SaSolburg plant
Omnia's Sasolburg facility encapsulates a diverse set of manufacturing components, including the Groups nitric acid plant, fertiliser processes and more. The Sasolburg operations are vital to ensure supply chain stability for customers, and the steady supply of products across our Agriculture, Mining Chemicals and Blasting business units.
Augmenting Omnia's commitment to sustainability and driving our purpose statement, "innovating to enhance life, together creating a greener future", the introduction of our solar plant is a milestone for the Group as we continue to move towards net-zero functionality.
r12 million per annum savings in electricity costs
Project management,
11 000 bi-facial solar panels
6.5 hectare of designated land
25% - 35% electricity requirement supplemented between solar and excess process steam from nitric acid plant
procurement and engineering were done in-house
INNOVATING TOWARDS A SUSTAINABLE FUTURE
The chemical industry plays a crucial role in supporting the world's economies and addressing global challenges such as climate change, resource depletion and environmental degradation. However, the industry also faces signifi cant environmental, social and governance (ESG) risks. As a result, companies operating in this sector must prioritise sustainability and corporate social responsibility in their business strategies.
As a leading diversified chemical company, Omnia Holdings is committed to actively creating a sustainable future for all. With a new purpose focused on innovating to enhance life and create a greener future, the company is developing innovative, sustainable solutions that address the most pressing environmental and social challenges of our time.
Omnia's overarching strategy centres around the belief that by working together and putting science and innovation at the core, we can enhance people's lives and do so sustainably. This speaks to the company's commitment to driving positive change in the industry.
As the global focus on ESG and sustainability continues growing, Omnia is well-positioned to lead and drive sustainable growth and create long-term value for all stakeholders.
By integrating ESG considerations into its operations, Omnia can promote a more sustainable and responsible approach to doing business. This not only benefi ts the environment and local communities, but also helps Omnia identify new opportunities, mitigate risk, and ensure the long-term viability and success of our business.
SAVING WATER
Last year, Omnia commissioned a reverse osmosis water treatment plant at its Sasolburg site to enhance its water effi ciency and reduce water consumption by recycling the cooling tower discharge. The plant will reduce the site's consumption of potable water, its reliance on municipal water and the effl uent
discharge produced in the manufacturing process. The plant will also edge the group closer to achieving its sustainable development goals.
The project is estimated to yield an approximate saving of 180 megalitres a year. The social benefi ts include indirect job creation generated during the construction and commissioning and the direct employment of the operational staff responsible for the daily running and maintenance of the plant.
USING SOLAR POWER
What followed was the unveiling of a two-phase solar power plant at the same site in 2023. Both 5MW power plants, which are to generate close to 10 500 MWh/y, together with Omnia's ability to produce electricity from excess process steam from its nitric acid plants through co-generation, will supplement between 25 and 35 per cent of the company's total electricity requirements at its Sasolburg operations with clean energy.
GREEN AMMONIA PLANT
Furthermore, Omnia also signed a memorandum of understanding with WKN Windcurrent to explore the feasibility of developing a green ammonia production plant in South Africa. A green ammonia production plant will greatly reduce the group's need to import ammonia and help the company to decarbonise its operations, particularly as it currently procures 15 per cent of its ammonia requirements from a local, less environmentally friendly source in South Africa.
DRIVING CHANGE THROUGH INNOVATION
Purpose, technology and innovation can play a transformative role in improving productivity and building resilience in the face of global challenges such as geopolitical flux, climate change and food insecurity. By investing in people, research and development, and collaborating with industry partners and stakeholders, Omnia is advancing innovative solutions that enable higher levels of economic productivity while also promoting sustainability and responsible stewardship of our natural resources.
Omnia is committed to being a responsible corporate citizen and driving positive change in the industry through its focus on ESG and sustainability. The group is taking this vision and commitment global across the markets where it operates and invests. From reducing its environmental footprint and promoting the responsible use of natural resources to supporting social and community development initiatives, Omnia is taking meaningful action to push the boundaries of innovation and drive positive change in the industry.
For more information:
011 709 8888
info@omnia.co.za
www.omnia.co.za
1 Images: Supplied GREEN OMNIA HOLDINGS ADVERTORIAL
Scan
to go
to the Omnia
website.
this QR code
directly
Group
OMNIA HOLDINGS is committed to driving positive change in the industry and developing innovative, sustainable solutions that address the current environmental and social challenges
Peasy
Orange Squeezy Easy
The misconception that adopting eco-friendly habits is difficult often discourages individuals from making a positive impact on the environment. However, studies have shown that the level of chemical toxicity in many households and workplaces exceeds permitted standards.
Triple Orange has successfully demonstrated that switching to eco-friendly household cleaning products can be effortless with their range made from Orange oil. Not only does this range offer a natural and effective cleaning solution, but it also boasts several benefits.
Orange oil is a versatile and powerful natural ingredient that can offer several benefits in a cleaning product. Lesser known advantages of Orange
Natural degreaser: Orange oil contains natural solvents that can effectively dissolve grease and

Pleasant fragrance: Orange oil has a refreshing and uplifting citrus scent that can leave your home smelling clean and fresh. Stain remover: Orange oil can be effective in removing stains from a variety of surfaces, including fabrics.
Orange oil contains natural antimicrobial compounds that can help kill bacteria and viruses, making it a great choice for disinfecting surfaces.
Orange has revolutionized the way we think about household cleaning products, making it easy for consumers to make the switch to a more eco-friendly and sustainable option."
15% DISCOUNT USE CODE - STG2023 (VALID TILL 31 MAY 2023 )

Discover how to craft your own natural, handmade soap using only the finest ingredients. Our experienced instructors will guide you through each step of the process, from selecting the perfect essential oils to mastering the art of swirls and designs. By the end of the course, you'll have a collection of beautiful and fragrant soaps to take home and enjoy.
Triple Orange is committed to both the environment and its people, and as the company grows, it seeks to develop its employees as well. To this end, Triple Orange is offering skill-building opportunities to create distinctive staff uniforms. These uniforms are crafted from highquality, soft materials that are both easy to care for and wrinkleresistant.
: 011 023 7208
orange@tripleorange.co.za
TEL
www.tripleorange.co.za
Runner -up Eco-LogicAwards2022
Removing toxic chemicals from the environment and saving natural resources one household at a time.
A FOCUSED & CONCISE RANGE OF NON TOXIC, ECOFRIENDLY HOUSEHOLD CLEANING PRODUCTS
"Triple
The Triple Orange Saplings......
16
What is the state of South Africa's soils and what implications does this
54
30 OCEANS
Are small-scale fisheries being included in the process of planning for fishing sustainability?
36 HOME
Many products claim to be green, but do you check the label for certification or sustainability standards?
42 TRANSPORT
Green hydrogen can play a major role in decarbonising global transport, including aviation.
5 1 THOUGHT LEADERSHIP: ENVIRONMENTAL AWARDS
The Eco-Logic Awards recognise the shift in mindset needed to curb environmental damage.
54 WINE
South Africa's winemakers are turning to ancient methods to combat climate change.
56 PROFILE: VONDELING WINES
We talk to the owner of one of the 55 wine farms recognised as WWF Conservation Champions.
61 WATER
Tackling local problems in pairs by turning renewable electricity into clean water.
72 SPONSORED CONTENT: BUSINESS PARTNERS INTERNATIONAL
entrepreneurs to build or retrofit green buildings.
76 THOUGHT LEADERSHIP: LITHIUM BATTERIES
batteries as storage batteries.
GREEN 3 4 FROM THE EDITOR
look at the rands and cents of sustainability. 6 BUSINESS
do companies manage the burgeoning risks associated with climate change? 8 REGULATION
market for carbon credits is evolving globally and South Africa is catching up fast. 13 FINANCE
Africa needs serious infrastructural investment to enable a just energy transition. 16 TECHNOLOGY
air capture technology can extract CO2 directly from the atmosphere, but is it practical for South Africa?
BUILDING
the carbon footprint of construction is an important step in creating green buildings.
ENVIRONMENT
A
How
The
South
Direct
22
Reducing
26
hold for food security?
Contents Inside: Direct air capture | Climate change risk | Blue economy | Sustainable winemaking TRANSPORT OCEANS Are small-scale fisheries included in sustainability planning? Reducing the carbon footprint in construction Green hydrogen can play a major role in decarbonising global transport, including aviation
42
PUBLISHED BY
SHOW ME THE GREEN
e all know that the world is warming,
Money. Research indicates that failing to address climate change could cost poor countries (that includes us) more than R3.2-trillion by 2030 – more than South Africa loses to corruption in a decade. Yikes!
This issue of Green looks at the rands and cents of sustainability. We examine direct air capture technology and why, sadly, it just might be too expensive for South Africa, and how sustainable construction approaches turn out to save carbon and money too.
South Africa's carbon credit market is evolving in line with global standards, and businesses are adapting to mitigate the risks posed by climate change to their operations. On the ground, degrading soil quality carries a potentially harrowing cost to food security, while up in the air, green hydrogen looks set to power our aircraft one day. We ponder where the infrastructural investment required to carry out a just energy transition will come from and contemplate the role of small-scale fisheries in the
There's also green home products, sustainable winemaking, environmental awards, climate change studies and some super-nifty solar innovations.
Just remember that although readers of this magazine will be unlikely to see the worst of them, the costs of ignoring climate change are quite literally too much for the human
Picasso Headline,
A proud division of Arena Holdings (Pty) Ltd, Hill on Empire, 16 Empire Road (cnr Hillside Road), Parktown, Johannesburg, 2193
PO Box 12500, Mill Street, Cape Town, 8010 www.businessmediamags.co.za
EDITORIAL
Editor: Anthony Sharpe
Content Manager: Raina Julies rainaj@picasso.co.za
Contributors: Lindi Botha, Yolanda Chirango, Trevor Crighton, Lance Dickerson, James Francis, Tegan Gibaud, Caryn Gootkin, Dale Hes, Matthew Hirsch, Guy Midgley, Mark Paper, David Parry-Davies, Rodney Weidemann
Copy Editor: Brenda Bryden
Content Co-ordinator: Natasha Maneveldt
Digital Editor: Stacey Visser vissers@businessmediamags.co.za
DESIGN
Head of Design: Jayne Macé-Ferguson
Senior Designer: Mfundo Archie Ndzo
Advert Designer: Bulelwa Sotashe
Cover Image: Supplied
SALES
Project Manager: Gavin Payne GavinP@picasso.co.za | +27 21 469 2477 +27 74 031 9774
Sales: Brian McKelvie, Mark Geyer, Stephen Crawford, Bronwyn Rachman
PRODUCTION
Production Editor: Shamiela Brenner
Advertising Co-ordinator: Johan Labuschagne
Subscriptions and Distribution: Fatima Dramat, fatimad@picasso.co.za
Printing: CTP Printers, Cape Town
MANAGEMENT
Management Accountant: Deidre Musha
Business Manager: Lodewyk van der Walt
General Manager, Magazines: Jocelyne Bayer
COPYRIGHT: No portion of this magazine may be reproduced in any form without written consent of the publisher. The publisher is not responsible for unsolicited material. Green is published by Picasso Headline. The opinions expressed are not necessarily those of Picasso Headline. All advertisements/advertorials have been paid for and therefore do not carry any endorsement by the publisher.
4 GREEN
RESEARCH INDICATES THAT FAILING TO ADDRESS CLIMATE CHANGE the united states MORE THAN R3.2-TRILLION BY 2030 – MORE THAN SOUTH AFRICA LOSES TO CORRUPTION IN A DECADE.
climateneutralgroup.co.za
Leading the way in African Carbon Development
We are Africa's carbon experts. With local know-how and global partnerships, we're committed to boosting carbon credit projects across multiple sectors, with a focus on nature-based solutions. Join us in unlocking Africa's potential in the carbon markets.
CARBON PROJECT DEVELOPMENT: Feasibility Certification Issuance
CARBON CREDIT TRADING: Sale and purchase of premium African and International Carbon Credits.
proud members of
THE BUSINESS RISKS OF CLIMATE CHANGEE
No business can afford to ignore climate change, writes JAMES FRANCIS
Large areas of the southwestern United States are being affected by the worst megadrought in 1 200 years. Parts of China recently recorded their highest temperatures on record. Last year, Pakistan, no stranger to super floods, experienced what may be its worst and deadliest floods in modern history. Even South Africa is starting to feel aggressive weather: 2022's rainfalls broke records in several provinces, and 2023 seems destined to exceed those.
BUSINESSES SHOULDN'T DISREGARD CLIMATE CHANGE'S GROWING THREAT TO THEIR SOLVENCY AND OPERATIONS.
Whether you believe that climate change is real or not, or still debate whether it's created by humans or a natural cycle, the past several years underscore that the climate is shifting, resulting in hyperbolic swings of droughts, rainfall and temperatures.
According to the Allianz Risk Barometer, climate change ranks seventh for most critical risks, a step down from 2022 as geopolitical and macroeconomic concerns take centre stage. But look at the details, and it's a bigger concern. Natural disasters, ranked sixth, are amplified by climate change. And on a regional level, climate change has climbed the charts: Asia-Pacific ranks it sixth, and in Africa and the Middle East, it's the fourth-biggest risk concern.
Businesses shouldn't disregard climate change's growing threat to their solvency and operations. If the pandemic's disruptions were ripples, climate change will start arriving in tidal waves. How should companies tackle this situation?
TAKING STOCK OF CLIMATE RISKS
The place to start is understanding how climate change could impact companies. Physical risks include extreme weather events, water scarcity, and rising sea levels. Climate change also poses more indirect risks, such as policy changes, market shifts, supply chain disruptions, rapid
6 GREEN
technology changes and population shifts such as migration, demographics or health.
"Identifying whether your business will be affected by physical or transition risks or both is the first step," says Steffen Burrows, co-founder and director of climate tech start-up CURBON. "Physical risks are often considered the most impactful from a business perspective – flooding and drought are tangible risks. However, most businesses overlook the transition risks, such as market shifts and shifts in consumer sentiment."
These risks and their remediations can overlap. But it's important to understand that climate change is not only a problem for industries seen as adding to it. All organisations should include climate change in their risk measurements.
INSURANCE COVERAGE
Insurance is often the go-to risk mitigator for overwhelming and nebulous business threats. Large companies get the most advantage from this option, while smaller businesses tend to limit insurance spending. But they should reconsider.
Research from Sage, Oxford Economics and the International Chamber of Commerce reveals that South African small and medium enterprises are responsible for 14 per cent of Scope 1 nonhousehold emissions. This proportion means that smaller companies will inevitably have to change their behaviours, likely forced by policy changes if not sheer necessity.
"Most small companies ignore climate change completely in their planning," says Francois Potgieter, managing director at business insurtech company Bi-me. "However, they should consider that claims due to weather changes are becoming more frequent and have higher severity than before, which makes insurance an important tool to protect them from financial ruin."
Yet insurance does not mean blanket coverage from all climate risks. Insurance premiums for climate change are destined to grow. The United States is experiencing more natural disasters than ever before (from
an average of eight per year between 1980 and 2021 to an average of 20 per year since 2020), at a cost of around R7.3-trillion per year, according to the National Centers for Environmental Information.
"We believe it will become more expensive over the next couple of years, both because of the increase in weather claims and an increased need to insure more green energy equipment, such as solar panels, inverters and so forth," says Potgieter.
Recognising climate change risks is thus crucial. Insurance is critical, but it won't be enough.
CHANGING WITH THE CLIMATE
The reality is that we all will need to change, including companies. As their carbon footprints grow, so do the risks of disruption and costs due to policy, green equipment and emerging carbon taxes.
"If you don't plan and invest in methods to reduce your carbon footprint, it will continue to grow as your business does," says Michael Davies, co-founder of sustainability solutions provider Carbon Free Ox.
Companies can invest in equipment, additives and strategies that reduce their emissions.
Carbon offsetting is also a popular option to reduce emissions: a business makes up for its carbon emissions by investing in decarbonising areas, such as planting forests or funding initiatives that combat the effects of climate change, usually through an offsetting proxy.
Yet, while a useful strategy, this has limits. The biggest problem is "greenwashing" – when a business claims to be more carbon-neutral than it is. A 2023 CDP report found that of 4 100 companies that claimed to have a 1.5°C-aligned climate transition plan (1.5°C is the global goal to avoid serious climate catastrophe), only plans from 81 companies were deemed credible.
To get real impact and value from offsetting, companies need to change how they operate, says Davies. "Offsetting can work if we all get on the same page. We all want our planet to continue to thrive, and the current status quo is changing. There is much marketing
and campaigning to find sustainable ways to continue to operate effectively. This is what my company is aligned with. We supply the means to reduce toxic emissions simultaneously by reducing costs to the company and improving how their operations work from the inside out."
This point is the most important: companies must know their risk exposure to climate change. Regardless of an organisation's size, it should study its business model, supply chains and operations. The simple fact is that we cannot lessen climate change risks without operational and strategic changes. You can't duck a bullet if you live in the barrel of the gun.
TIPS FOR CLIMATE CHANGE RISK MANAGEMENT
Managing climate change risks must become an ongoing and integrated part of businesses.
Here are some tips to get started:
• ncorporate climate change governance into existing frameworks.
• dentify primary risks such as rising energy costs, location damage and carbon taxes.
• Study supply chains, especially Tier 1 providers, and their exposures to climate change risks.
• ecruit nancial of cers into the conversation and establish the most pressing nancial risks.
• Elevate climate change to a board and executive level conversation.
BUSINESS GREEN 7 Images: istock.com/ SeventyFour, Supplied
SCOPE 1,
2 AND 3 GUIDE
ALL A S A O ETE
"MOST BUSINESSES OVERLOOK THE TRANSITION RISKS, SUCH AS MARKET SHIFTS AND SHIFTS IN CONSUMER SENTIMENT." – STEFFEN BURROWS
Francois Potgieter
Michael Davies
Steffen Burrows
"IF YOU DON'T PLAN AND INVEST IN METHODS TO REDUCE YOUR CARBON FOOTPRINT, IT WILL CONTINUE TO GROW AS YOUR BUSINESS DOES." – MICHAEL DAVIES
WHERE CREDIT IS DUE
The market for carbon credits is evolving globally and South Africa is catching up fast. CARYN GOOTKIN explains how our local carbon credit market works
The Carbon Tax Act of 2019 forms part of our government's approach to reducing greenhouse gas (GHG) emissions as it encourages companies to switch to greener energy.
"The purpose of a carbon tax is to encourage companies to invest in cleaner technology and look at alternatives to reduce GHG emissions," says Christo Engelbrecht, director of Catalyst Solutions. "The carbon tax is a measure that the South African government has put in place to facilitate its transition to a low-carbon economy."
Franz Rentel, country director for South Africa at Climate Neutral Group, says South Africa's carbon
tax applies to emissions from a variety of sources, including electricity generation and fossil fuel combustion, fugitive emissions such as the methane emissions from mining, and industrial processes such as steel, glass, and iron. "The law provides a threshold above which these emissions are liable for tax. Companies that become liable to pay carbon tax may then offset up to a maximum of 10 per cent
DID YOU KNOW?
of their taxable emissions using carbon credits issued by one of three recognised bodies: the Clean Development Mechanism; the Verified Carbon Standard and the Gold Standard."
CARBON CREDITS AND ESG
A carbon credit is a permit that allows the holder to produce a certain amount of GHG emissions. Although not yet mandatory, many local companies are incorporating ESG (environment, social and governance) into their reporting frameworks. "Corporate ESG looks at nonfinancial factors that can influence investor decisions," says Engelbrecht. "Companies committed to reducing their impact on the environment can either invest in their own projects or buy carbon credits from other projects that have reduced GHG emissions elsewhere."
Although in the past, there has not been much offsetting in the voluntary market by South
The Department of Forestry, Fisheries and the Environment facilitates a voluntary carbon budget approval process whereby companies can claim an additional five per cent allowance. The latest Climate Change Bill proposes a mandatory carbon budget process with penalties for those companies exceeding their approved budget.
Source: Catalyst Solutions
8 GREEN
A CARBON CREDIT IS A PERMIT THAT ALLOWS THE HOLDER TO PRODUCE A CERTAIN AMOUNT OF GHG EMISSIONS.
Christo Engelbrecht
Franz Rentel
African companies, this is changing. "More and more companies, particularly those with an export focus, want to show their customers that they are committed to reducing their emissions," says Anton Cartwright, director at Credible Carbon. "We advocate that carbon offsetting should form just one part of a company's decarbonisation efforts under ESG strategies."
THE CARBON OFFSET ADMINISTRATION SYSTEM
The Carbon Offset Administration System (COAS) was set up to facilitate the listing, transfer and retirement of carbon offsets in South Africa for carbon taxpayers. "It is not a South African standard – there are currently no recognised local standards for listing offsets in COAS," says Engelbrecht. "It is a mechanism to transfer carbon credits for retirement by South African carbon taxpayers to reduce part of their carbon tax liability."
Cartwright explains that COAS is the system in which globally recognised credits must be placed if they are going to be eligible to offset carbon tax liability in South Africa. "Any project registered with one of these three standards that wants to have credits available for sale in South Africa must put them into COAS. Any company wanting to buy credits to reduce its carbon tax liability has to transact within the COAS system. COAS is the ledger, if you like, for credit use under the carbon tax system."
Credit owners can choose to remove carbon offsets from circulation in international registries and transfer these to COAS, Engelbrecht adds. "Credits are then available to taxpayers who can retire the offsets from COAS to claim a carbon offset allowance to reduce their liability."
BEST PRACTICE
Internationally, governments generally choose one of two systems to control GHG emissions: cap and trade or carbon tax. "In a cap-andtrade system, government sets a cap (upper
limit) on specific companies' emissions; if they go over, they can choose to buy carbon offsets from companies below their cap," says Engelbrecht. "South Africa elected the introduction of a carbon tax as part of a polluter-pays principle to reduce GHG emissions."
South Africa's carbon tax is considered very well-designed. "We were quite an early adopter of the tax, which in climate change circles positions the country very favourably," says Cartwright. "Despite early objections, there is increasing corporate appreciation that South Africa's carbon tax legislation is a crucial piece of our climate change legislation and vital for defending the country's competitive advantage in a globally competitive, carbon-constrained economy. Our policy is well designed; the implementation is sometimes where it falls down, but the legislation is recognised globally as well consulted and designed.
"By capping the extent to which companies can offset their carbon tax liability at 10 per cent, South Africa has shown intelligent precaution in developing an offset market. This is a small amount, but it means that we have to learn how to develop good-quality carbon projects and how to use carbon-offset projects as part of a broader strategy. There remains pressure on government to increase – or remove – this cap, but, as a starting point, it is prudent as it allows carbon markets to play a proportionate role in decarbonisation."
South Africa does, however, lag in its efforts to decarbonise. "We are a highly carbon-intensive economy, so in that sense, the country is not aligned with international best practice," says Cartwright. "Our per capita emissions are really high, and we have high inequality, so it is quite a nasty cocktail for the carbon outlook. The structural dependence on coal doesn't help the country either."
HOW MUCH IS CARBON TAX?
When carbon tax was first introduced on 1 June 2019, it was set at R120 per tonne of carbon dioxide equivalent (tCO2e).
"This number gradually increases each year, and in 2022, the rate was set at ZAR144/tCO2e," says Franz Rentel of Climate Neutral Group. "Phase 1 has been extended to December 2025, and the intent is that, by this time, the tax rate will have reached around R310 per tonne."
A DOMESTIC STANDARD?
The carbon offset regulations set out "approved projects" under three existing standards, but also allow the Minister of Energy to approve other standards. "National Treasury noted in the 2023 budget review document the possibility of introducing a domestic market to trade credits," says Christo Engelbrecht of Catalyst Solutions.
Credible Carbon's Anton Cartwright says there is a big effort to recognise a domestic standard capable of issuing credits eligible for carbon tax liability reduction. "As Credible Carbon is one of the domestic carbon standards already active in the country, we are hoping that a framework that has been out in draft for over a year now will get signed off by the minister and that domestic carbon standards will be able to put some of their standards into the Carbon Offset Administration System and thereby use those credits for carbon tax liability reductions."
REGULATION GREEN 9 Images: istock.com/ Sakorn Sukkasemsakorn, istock.com/ Tasha Vector, Supplied
"BY CAPPING THE EXTENT TO WHICH COMPANIES CAN OFFSET THEIR CARBON TAX LIABILITY AT 10 PER CENT, SOUTH AFRICA HAS SHOWN INTELLIGENT PRECAUTION IN DEVELOPING AN OFFSET MARKET." – ANTON CARTWRIGHT
Anton Cartwright
"THE PURPOSE OF A CARBON TAX IS TO ENCOURAGE COMPANIES TO INVEST IN CLEANER TECHNOLOGY AND LOOK AT ALTERNATIVES TO REDUCE GHG EMISSIONS." – CHRISTO ENGELBRECHT
The future is electric and intelligent
Intelligent electric mobility – this is what the new Mercedes-Benz EQ product brand stands for. An attractive design, exceptional driving fun, high levels of suitability for everyday use and maximum safety are further attributes. EQ represents the two Mercedes-Benz brand values of "emotion and intelligence" and comprises all significant aspects of customer-oriented electric mobility.
Mercedes-Benz South Africa's EQ portfolio will offer electrified alternatives in every luxury segment by the end of 2023. With this, Mercedes-Benz is taking a decisive step towards a climate-neutral future. EQ offers a comprehensive electro-mobile ecosystem of products, services, technologies and innovations.
The brand's flagship is the new EQS, the first fully electric luxury sedan from Mercedes-EQ. As the first model, the EQS is also based on the modular architecture for electric vehicles in the luxury and upper class. Fully scalable and applicable across all models, it forms the basis for all of the following electric car series: Whether SUVs (EQE SUV and EQS SUV) or sedans (EQE and EQS) – thanks to the modular system, the wheelbase and track width as well as all other system components are variable. The vehicle concept is thus optimised for all requirements of a future-oriented, batteryelectric model family.
The Mercedes-Benz Cars portfolio is gradually being expanded to include further electrified models. The models embody the essentials of modern electro-mobility – the combination of attractive design, extraordinary driving fun, high suitability for everyday use and maximum safety. By the end of 2023, the local Mercedes-EQ portfolio
will include seven distinct model lines, the most comprehensive offering by any manufacturer in the South African market. From the city-slicker EQA to the family-friendly EQB, sophisticated EQC, athletic EQE and luxurious EQS, there's an EQ offering to suit every taste and need. Later this year, Mercedes-Benz South Africa will add two premium SUVs – the adventurous EQE SUV and lavishly appointed EQS SUV.
Unique design language and interactive interior
The models of the EQ family are united by a new, unmistakable electrical aesthetic that clearly stands out from the design language of the conventional series. The all-round front light strip, fitted with a large number of bright LED headlights, is particularly eye-catching. In combination with the corresponding rear light, which extends over the entire rear, flowing lines and a dynamic exterior are created.
The E-Mobility model generation
The vehicle also offers innovative solutions inside, including a completely new interior concept. It combines emotionality with intelligence and userfriendliness like never before. The focus is on uncomplicated, touch-based operation. Thanks to numerous apps, the driver is always up-to-date – about what's going on in the car, on the road or at a favourite club. Here, too, the EQS sets the standard with its new hyperscreen, a display surface that extends seamlessly over the entire fitting.
That's just the beginning
For Mercedes-Benz, EQ means the dawn of a new age of mobility – uncompromising and highly ambitious. This is only the first step on the way to a sustainable and inspiring future
For more information on the Mercedes-EQ range, visit mercedes-benz.co.za/eq
Discover the all-electric Mercedes-EQ family. More information at mercedes-benz.co.za/eq ELECTRIC INTELLIGENCE.
INVESTING IN SUSTAINABLE INFRASTRUCTURE
South Africa needs a quarter-of-a-trillion rand to help effect its proposed just energy transition.
ANTHONY SHARPE looks into what we need to do to get the capital
It goes without saying that South Africa has an abundance of needs. The country needs more power merely to keep the lights on, let alone accelerate economic growth to the degree required to lift millions out of poverty. It needs to transition away from its reliance on fossil fuels to meet its decarbonisation commitments. At the same time, it needs to create jobs in the green energy sector and manage the impact of a move away from fossil fuels on communities that are reliant on the coal value chain for their livelihoods.
To help achieve all this, South Africa needs money: R250-billion or thereabouts to put in place the necessary infrastructure, according to recent estimates. That's not a small sum of money, and it needs to come from somewhere. So, do investors feel confi dent putting their money into these projects in South Africa?
FAST FACT
AN ECONOMIC IMPERATIVE
The world is heating up, ice caps are melting, sea levels will almost certainly rise, coral reefs and countless species are dying, and extreme weather events are becoming frighteningly frequent. We need to decarbonise our lifestyles, urgently. Sadly, South Africa's decarbonisation progress has been stifl ed by ideological differences within the ruling party, says Sanlam chief sustainability offi cer Abel Sakhau – differences that might give investors pause.
Analysis by the Centre for Research on Energy and Clean Air found that Eskom was the most polluting power company on the planet.
"If you look at the politics around environmentalism, you have people saying climate change was largely caused by developed nations polluting, so why should we now pay the price by not using the resources that we have in abundance?" says Sakhau. "It only takes a change in the ANC leadership for shale gas reserves to be exploited, for example. The unpredictability within the ANC presents a risk for investors."
Those asking these questions might have a point about the disproportionate responsibilities and burdens of climate change, but the issue goes beyond moral imperatives. If our economy remains carbon intensive, it will become less competitive, says Dean Alborough, head of environmental, social and governance at Old Mutual Alternative Investments.
Abel Sakhau
"The world is moving towards more and more sophisticated carbon accounting," explains Alborough. "One of the key risks we face in South Africa is that all the goods and services we produce are still on a coal-heavy energy mix,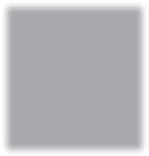 FINANCE GREEN 13
flowing
"SOUTH AFRICA'S DECARBONISATION PROGRESS HAS BEEN STIFLED BY IDEOLOGICAL DIFFERENCES WITHIN THE RULING PARTY." – ABEL SAKHAU
meaning they attract a high, Scope 3 carbon footprint. That makes us less competitive globally against other countries producing the same goods and services on a cleaner energy mix."
For this reason, Alborough says it's essential to tackle the transition alongside supply issues. "We can't simply focus on energy supply and end up with sufficient power that is still dirty."
INCLUSIVE INVESTMENT
The lifting of the cap on private power procurement has seen a massive acceleration in investment in private renewable power generation, particularly among large businesses managing risk by moving themselves off the grid, says Alborough. "There's a huge amount of capital in the renewable off-grid space, and it's going to create a fundamental shift in the South African energy mix, making it cleaner overall."
This is undoubtedly a good thing, continues Alborough, but the challenge in this regard is that there is no regulation or inherent condition that says the private sector needs to be cognisant of making this transition in a just way. "In other words, the private sector could just take care of itself. There are no requirements in terms of skills transfer and the like, so the risk remains of creating disenfranchised communities of people who rely on the coal value chain. Mpumalanga, for example, is at high risk of this."
Alborough says the private sector needs to take an active role in this regard. "The more proactive the private sector is, and the more successful Just Energy Transition plans are executed, the more capital will flow. By de-risking the entire ecosystem, you can attract even more capital."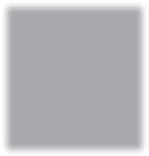 That ecosystem needs to be considered in its entirety, emphasises Sakhau. "One coal job in South Africa supports a minimum of ten people, and that's not even taking the whole value chain into consideration. What is our plan for those jobs? What about the students studying to become mining engineers? What happens to the suppliers of diesel or safety equipment to coal mines?"
Sakhau says studies have been done around building solar power plants in Mpumalanga because even though it may not have the highest rate of solar radiation, it has the infrastructure to distribute energy to the country's economic hub. Utilising that infrastructure can continue to generate economic activity in the province.
ABUNDANT CAPITAL IS AVAILABLE FOR THE SORTS OF PROJECTS SOUTH AFRICA REQUIRES. THE KEY IS CREATING AN ENABLING ENVIRONMENT FOR THAT CAPITAL TO FLOW.
WHAT INVESTORS WANT
Both Alborough and Sakhau say abundant capital is available for the sorts of projects South Africa requires. The key is creating an enabling environment for that capital to fl ow. Sakhau believes one of the greatest challenges is the regulatory environment. "If you want to build a renewable energy plant today, you need a licence from the National Energy Regulator of South Africa (Nersa) to sell electricity and approval from the Department of Mineral Resources and Energy to construct the plant. You need to go to the Department of Forestry, Fisheries and the Environment (DFFE) for your environmental impact assessments and the Department of Water and Sanitation for your water authorisations. And if you're converting land from one use to another, you must deal with the Department of Agriculture, Land Reform and Rural Development.
"How do we get government to understand that companies don't have the time to do all these things? People talk about creating a one-stop shop, but all these departments still constitutionally have the power to make these decisions." He cites Karpowership having its environmental licence suspended by the DFFE after it was granted generation licences by Nersa as a classic example of government departments not communicating effectively.
South Africa can remain an attractive investment destination because it's incredibly
DID YOU KNOW?
resource-rich from a global standpoint, and currently has a highly skilled, professional workforce, says Alborough. "Nevertheless, we still face signifi cant challenges. The macroeconomic headwinds are challenging, as is the level of political instability. Together, they've resulted in a struggling debt-to-GDP ratio, a credit rating downgrade, and we've recently been greylisted [by the global fi nancial crime watchdog]."
Alborough says the private sector wants to see transparency and a clear roadmap to be comfortable with investing. "This is especially important in infrastructure because you're looking at large capital sums and long-term investments with a degree of illiquidity. Investors want real transparency, a credible plan in place and governance frameworks around it all, so they have a good line of sight many years down the line of what will happen to their capital."
Regardless of what we do, coal is no longer bankable, stresses Alborough. "There's a cliff coming. Capital will always invest in a country at different levels, but with different agendas and outcomes. One scenario is we create the correct enabling environment, which creates a fl ow of capital with a particular agenda to build the country for the benefi t of all citizens. The other is capital still invests in the country, but in targeted, dislocated opportunities that don't benefi t everyone. South Africa has to choose the future it wants."
Public-sector capital expenditure on infrastructure fell from R204.3-billion to R198.2-billion from 2020 to 2021 – the fi fth consecutive year of decline. The largest cuts occurred at Eskom, in an effort to manage costs, and Transnet, due to COVID-19 lockdown-related disruptions.
Source: Stats SA
14 GREEN FINANCE Images: istock.com/ Petmal, istock.com/ bombermoon, Supplied
"IF OUR ECONOMY REMAINS CARBON INTENSIVE, IT WILL BECOME LESS COMPETITIVE." – DEAN ALBOROUGH
Dean Alborough
ESG IS AN INTEGRAL PART OF INVESTMENT OFFERINGS
Planners, clients and investment managers are building alignment on ESG, writes GONTSE TSATSI, head of retail client management at the Old Mutual Investment Group
Financial planners think that environmental, social and governance (ESG) investing and generational wealth transfer will impact how their clients invest about 50 per cent of the time. This is according to The Attitudes Survey for the Wealth Report 2022, which reports that the issues financial planners felt would influence their clients' investments the most were technology/digital adoption, private equity venture capital, real estate, equity markets and blockchain technology.
KEY DRIVERS OF GROWTH IN ESG INVESTMENT
The well-publicised growing global threat of climate change, resource depletion, rising pollution and unethical practices in the private and public sectors has led to an escalation in demand for more ESG-aligned practices and products from companies and governments. However, for millennials and generation Z (gen Z), who make up 48 per cent of the global population, this goes beyond investments.
ESG is integrated into how they live their lives. They are activists across environmental,
social and governance causes, and their values and beliefs align with their investment strategies and choices.
Considering this, if ESG living is part of the millennial and gen Z culture, it is unlikely that it is a passing fad. Millennials and gen Z are the key drivers of growth in ESG investments. But even their parents seem to be curious about ESG because, according to US-based capital market company MSCI, gen X and baby boomers are not far behind. This is proven by the recent cumulative exponential growth in global ESG fund inflows over the past five years – even though 2022 had smaller inflows, they were still net positive.
COMPANY FOCUS ON ESG
For Old Mutual Investment Group, the focus on ESG investing was an organic development for a company that is a founding member of the Code for Responsible Investing South Africa. We have always been at the forefront of building South Africa by taking our relationship as custodians of clients' money further. Not just thinking about their personal financial goals, but also how to invest for a sustainable future for generations to come.
Our offering includes:
• ESG integration – integrating material environmental, social and governance risks and opportunities into all our investment decision-making processes.
• ESG products – one SA active ESG fund and two global ESG index feeder funds.
• Stewardship – being responsible stewards of our clients' investments.
The financial planners already investing their clients' assets with Old Mutual Investment Group know that ESG is part of our investment process. This means their clients' portfolios benefit from the work we do as part of our everyday processes, even when they are not directly invested in an ESG fund. That they continue to invest in Old Mutual Investment Group knowing this means they understand the importance of ESG for current and future clients.
In South Africa, the retail market for responsible investment funds is still young with few funds on offer. In Old Mutual Unit Trusts' client survey, there was a distinct interest in investing in ESG products from clients 35 years and under. New investments into our ESG funds are also relatively higher from millennials and gen Z.
We launched the first retail-focused global ESG index funds in 2018 and an SA active ESG equity fund in 2020 – the only active ESG fund focusing on South African assets with good ESG scores. We currently manage seven responsible investment funds available to retail investors. These are:
• Old Mutual MSCI World ESG Index Feeder Fund;
• Old Mutual MSCI Emerging Markets ESG Index Feeder Fund;
• Old Mutual ESG Equity Fund:
• Old Mutual Albaraka Income Fund;
• Old Mutual Albaraka Balanced Fund;
• Old Mutual Albaraka Equity Fund; and
• Old Mutual Global Islamic Equity Feeder Fund. Financial planners work on long-term plans for sustainable growth. ESG is about thinking and investing long term to save the planet. We see millennials are all about responsible living to preserve the beauty of what surrounds them. It seems there is perfect alignment here between planner, (prospective) investor and investment manager. While securing a financial future should always be a priority, we must realise that financial security will mean little if we don't have clean air to breathe, water to drink, safe communities, and institutions with integrity. Or a planet to live on.
ABOUT RESPONSIBLE INVESTING IN ESG UNIT TRUST FUNDS AND SHARIAH FUNDS
Scan this QR code to go directly to the Old Mutual website.
For more information:
0860 234 234
www.oldmutualinvest.com
15 Images: Supplied GREEN OLD MUTUAL INVESTMENT GROUP ADVERTORIAL
Clearing the air
South Africa has committed to be a net-zero carbon emitter by 2050. Technologies to reduce carbon emissions are advancing quickly, and many options exist to assist the world in its quest for a greener future. Some offer smaller, gradual gains, while others, such as direct air capture, promise mass elimination. But is this technology feasible for South Africa?
By LINDI BOTHA
South Africa's carbon emission output stands at just over 400 million tonnes per annum, according to the World Bank. To achieve net zero, South Africa will need to not only reduce greenhouse gas (GHG) emissions, but also counter or capture those that can't be avoided. Potential solutions include capturing carbon in soils, planting trees and restoring mangroves. But for big emitters such as the coal and cement industries, technologies such as direct air capture (DAC) look promising, since they should be able to sequester all carbon as it is released.
The International Energy Agency (IEA) explains that DAC technology extracts carbon dioxide from the atmosphere and stores it permanently in deep underground geological formations where it remains, posing no harm to the environment. An IEA report on DAC published in 2022 states that the technology plays an important and growing role in net-zero pathways: "DAC provides a way to balance emissions that are diffi cult to avoid, including from long-distance transport and heavy industry, as well as offering a solution for legacy emissions."
That the technology can play a signifi cant role in reducing carbon emissions is not being questioned. Rather, a robust debate has developed surrounding economic feasibility, availability of appropriate sites for underground carbon storage, and whether DAC has a place in a world racing towards low- or zero-emission systems.
A POTENTIAL DISTRACTION?
Gaylor Montmasson-Clair, a senior economist at nonprofit research institution Trade and Industrial Policy Strategies, believes the discussions surrounding implementing DAC in South Africa are just "noise", which detracts from the need to decarbonise. "Replacing coal with renewable energy sources should be the main focus, not trying to reduce emissions from old technology that comes with a high carbon footprint. If we reduce our reliance on coal power and reduce emissions from transport, then we will have taken care of most of our emissions and DAC will not be necessary."
Montmasson-Clair says that since research and technology to reduce or replace carbon-intensive industries, such as steel and cement production, are advancing rapidly, the need to install expensive technology such as DAC is decreasing by the day.
However, the IEA's report on South Africa shows that moving away from coal to reduce emissions is less of a priority for South Africans
16 GREEN
"DAC TECHNOLOGY EXTRACTS CARBON DIOXIDE FROM THE ATMOSPHERE AND STORES IT PERMANENTLY IN DEEP UNDERGROUND GEOLOGICAL FORMATIONS WHERE IT REMAINS, POSING NO HARM TO THE ENVIRONMENT."– INTERNATIONAL ENERGY AGENCY
Coal-fired power is responsible for 40 per cent of South Africa's carbon emissions –carbon that could be sequestered through direct air capture technology.
than simply having access to cheap electricity provided by coal. The question over the future of coal power in South Africa will therefore play a big determining factor in whether DAC technology becomes a feasible solution.
Robbie Louw, director of Promethium Carbon in Johannesburg, notes that Eskom's power stations might not be standing for much longer.
"The elephant in the room is the state of Eskom's coal-fired fleet. The plan might be to run the coal plants for many more years before switching to renewable energy, but they are collapsing fast. We may not be burning coal for much longer, so decarbonisation will be forced upon us."
TESTING, TESTING
Perhaps the biggest concern over DAC implementation in South Africa is that the technology has yet to be fully tested and widely implemented on a commercial scale globally.
The World Resources Institute (WRI) says DAC is currently categorised as "technology-readiness level" six, on a scale of one to nine, meaning it's still in the large-scale and prototype phase, not yet ready for full commercial deployment. But this also means there's ample opportunity to improve performance and reduce costs through learning from early iterations of the technology.
Momentum for DAC is growing, and research from WRI shows that since the start of 2020, governments have committed almost R73-billion in funding specifically to DAC development
and deployment. This includes Australia, Canada, Japan, the United Kingdom and the United States.
While several companies are testing the technology worldwide, only one commercial plant has been erected due to the high cost of the system. In South Africa, petrochemical company Sasol has confirmed that it is investigating the feasibility of using DAC to reduce its carbon footprint, but has yet to complete studies that would give it a conclusive way forward.
THE QUESTION OF COST
Montmasson-Clair says that cost remains one of the biggest prohibitive factors. "The only areas in the world where it has made economic sense have been where oil companies are pumping carbon into oil wells to build pressure and extract the last bit of oil in the wells. Once all the oil has been extracted, the wells are sealed up, trapping the carbon."
DID YOU KNOW?
The WRI states that DAC is more costly per tonne of carbon removed than many other solutions. The range of costs for DAC varies between R4 500 and R11 000 per tonne depending on the technology choice, low-carbon energy source and the scale of their deployment. In comparison, most reforestation costs less than R910 per tonne of carbon removed.
The institute notes that, depending on the rate of deployment, which could accelerate through supportive policies and market development, costs for DAC could fall to around R2 730–R3 640 per tonne over the next 5–10 years.
Another factor to consider is the potential income streams from captured carbon. The IEA report states that air-captured carbon can be used as a climate-neutral feedstock for a range of products that require a source of carbon, from beverages to chemicals and synthetic aviation fuels.
Carbon tax will also play a role in the technology's economic feasibility, and Louw believes the technology will only be economically viable if carbon taxes escalate substantially.
Carbon capture and storage could sequester more than 90 per cent of carbon emissions at power plants and industrial facilities. Additional carbon capture methods, such as planting more trees, will, however, still be required to bring many of these facilities to net zero.
Source: ExxonMobil
TECHNOLOGY GREEN 17
"GLOBAL DEVELOPMENT AND ADVANCEMENT OF CARBON CAPTURE STORAGE AND USAGE TECHNOLOGIES ARE INCREASING. WITH THE INCLUSION OF BASALTIC STORAGE, GLOBAL CARBON STORAGE POTENTIAL WILL SIGNIFICANTLY INCREASE." – TAUFEEQ DHANSAY
Direct air capture is a quick solution to reduce carbon emissions from large industries, but it comes at a price.
"Only once carbon taxes reach R912 per tonne, up from R144 per tonne currently, would DAC be feasible. With proposed carbon tax increases taken into account, we could only be paying R550 per tonne by 2050."
IS IT SECRET, IS IT SAFE?
A further consideration is the ability to store captured carbon safely and permanently. New research emerging from the Council for Geoscience shows that South Africa has far more potential to store carbon than previously thought. Most notably, storage options are directly below some of South Africa's biggest sources of carbon emissions, such as coal-fired power plants and petrochemical industries.
Taufeeq Dhansay, manager of minerals and energy at the Council for Geoscience, says that while previous options for carbon storage focused on saline aquifers –generally located offshore and therefore posing logistical issues when transporting carbon from highly emitting areas – basaltic rock is emerging as a far more desirable medium. "Basaltic rock contains minerals that interact with carbon, turning it into carbonate minerals that pose no harm to the environment. Furthermore, this mineralisation process happens within days, whereas carbon injected into saline aquifers would take thousands of years before solidifying."
THE NATURAL OPTION
When it comes to sucking carbon out of the air, few options can compete with trees in terms of affordability. Although greenery absorbs only a fraction of the carbon sucked up by technologies such as direct air capture, planting forests remains attractive, especially to those looking to earn income through carbon credits.
In South Africa, the humble spekboom ( Portulacaria Afra), found in the vast and dry landscape of the Karoo, has become synonymous with carbon sequestration, absorbing more carbon than any other shrub. However, despite offering much
Since subsurface basaltic rock is widespread in South Africa, Dhansay is currently researching how much carbon this rock can absorb. "Early indications show there is signifi cant potential – possibly several millions of tonnes of carbon storage across South Africa."
In 2006, Iceland implemented the fi rst carbon storage facility that traps carbon in basaltic rock. Dhansay notes that if rock types and inherent minerals are the same, technology applied in one country can be used in another, shortening the research time frames. "Global development and advancement of carbon capture storage and usage technologies are increasing. With the inclusion of basaltic storage, global carbon storage potential will signifi cantly increase. This is especially signifi cant for developing countries heavily reliant on fossil fuels."
One more hurdle to implementing DAC technology is the lack of legislation around carbon capture and storage. Louw explains that with no regulatory framework in place to govern carbon storage, this kind of sequestration remains out of reach. "A lot more research is needed to understand the true potential of captured carbon and the effects on the environment. South Africa is not working on any such framework as yet, which puts this technology out of reach for at least the next fifteen years."
The argument for and against DAC has many factors requiring urgent attention if South Africa is to use this technology to reduce carbon emissions. With just over 26 years left to find a way to sequester 500 million tonnes of carbon annually, swift action is required.
HOW MUCH CARBON DOES MOTHER NATURE ABSORB?
•
4.5–40.7 tonnes annually.
•
23.1 tonnes annually.
•
per year.
Carbon absorption is related to several factors, including tree species, location and growing conditions.
Source: One Tree Planted
promise, carbon sequestration projects have yet to materialise as South Africa grapples with carbon measuring, calculations on carbon sequestered and regulation surrounding selling credits. The current carbon price is also deemed too low to make large-scale investment viable.
Nevertheless, many farmers in the drought-stricken Karoo, along with company Spekboom Net Zero, are hopeful that spekboom plantations will become economically viable. Benefi ts go beyond just absorbing carbon, and commercial projects have the potential to create jobs
for populations in the Eastern Cape, where unemployment rates are high. Restoring degraded landscapes through spekboom plantations will also add a host of benefi ts to the area's biodiversity.
Spekboom Net Zero has proposed a project, the fi rst phase of which will include 7 000 hectares of spekboom, with the potential to capture 100 000 tonnes of carbon annually for 200 years. At the current carbon price, this should net just over R14-million, equating to R2 057 per hectare. Not bad for a passive income.
Source: Spekboom Net Zero
TECHNOLOGY 18 GREEN
•
•
DOWNLOAD THE IEA REPORT ON DAC
MOMENTUM FOR DAC IS GROWING, AND RESEARCH FROM WRI SHOWS THAT SINCE THE START OF 2020, GOVERNMENTS HAVE COMMITTED ALMOST R73-BILLION IN FUNDING SPECIFICALLY TO DAC DEVELOPMENT AND DEPLOYMENT.
Images: Supplied, James Oatway
Growthpoint aims for carbon neutral
As South Africa's largest primary Johannesburg Stock Exchange (JSE) listed real estate investment trust (REIT), Growthpoint's business and impact are felt across South Africa by many stakeholders: from tenants, shareholders and employees to the communities where it operates and society at large.
As an early adopter of green building, Growthpoint has shown its commitment to accelerating access to green and sustainable buildings in South Africa to address climate change, protect the environment and support economic activity. Growthpoint is an established leader in commercial green developments and as of June 2022 had valid green building certifications for 71 buildings. Growthpoint has certified over 200 buildings in total since 2008 but the sale of some buildings and continuously evolving client needs, property management considerations and
to enhance the services we provide," says de Klerk.
first company to issue a green bond on the JSE. Access to green finance, such as green bonds, supports the company's ESG strategy and renewable energy goals and furthers the diversification of funding.
Most recently, to promote more sustainable and resource-efficient buildings in South Africa, IFC invested R1 billion (about US$54 million) in a green bond issued by Growthpoint for green improvements and property refinancing in its portfolio.
Designed to encourage, enable and reward innovative solutions for a more sustainable built environment by young talent, the Greenovate Awards are a Growthpoint initiative with the Green Building Council of South Africa (GBCSA). They are held annually to seed an early passion for sustainable development in university students. The forward-thinking initiative is a window into the possibility of a better built environment and helps meet the significant need for research and development of implementable solutions for a sustainable built environment.
"Bridging environmental, social and economic development opportunities is integral to Growthpoint's ESG strategy," says Grahame Cruickshanks, Head of Sustainability and Utilities at Growthpoint. The Green Economy is an opportunity space for small businesses, and the industry-wide property sector initiative, Property Point, which was initially conceived and established by Growthpoint, is introducing SMMEs to the Green Economy and developing businesses with green value propositions.
REDUCING CONSTRUCTION'S CARBON FOOTPRINT
The local construction industry can do better in its quest for sustainability, notably by using low-carbon cement and carbon-sequestering materials in the building phase, writes RODNEY
WEIDEMANN
Environmental sensitivity and sustainability are critical in today's construction industry. The focus on going green has to be balanced with the need to build houses, create jobs and develop communities, a balance that can sometimes be tricky to find.
Environmental auditor Anthony Bowen of the Aggregate & Sand Producers Association of South Africa says that the whole construction and infrastructure development supply chain should be keenly aware of sustainable development issues. He notes that in South Africa, a huge amount of construction is required, with many communities still without sufficient housing. At the same time, urban development is putting even more pressure on cities' infrastructure and facilities, which need to be upgraded sustainably.
"In future, South Africa will need to create cities where economic and social systems support the notion of long-term sustainability," says Bowen. "We will also need to create business and living spaces that enable job creation and facilitate wealth building.
"This can only be done if people have proper shelter and adequate affordable housing. They need to have a liveable environment, a sense of belonging, and a sense of pride in their surroundings and their city. Infrastructure that enables the ongoing sustainability and improvement of these areas is needed." In other words, the construction industry must focus on efforts to reduce the carbon footprint of any project by attempting to reduce carbon emissions right from the start of the construction phase.
GREEN BUILDING METHODOLOGIES
Christopher Campbell, CEO of Consulting Engineers South Africa, points out that when it comes to green building design requirements, there are various ways for builders to reduce their carbon footprints. "What the contractor could pursue, for example, is the use of cement in the concrete mix that has been manufactured according to lower carbon footprints, while any ready-mix concrete could contain extenders and chemicals that contribute to its strength, while reducing the amount of cement in such a mix.
"As part of the construction process, the contractor could also implement water reuse strategies on-site for concrete curing, utilise more solar-powered energy consumption during the construction and focus on more effi cient use of fuel – in plant, equipment and vehicles on-site – during the construction process."
Dr Philip Crafford of the Faculty for Wood Science and Forestry at Stellenbosch University adds that builders can also opt for carbon-friendly building materials and construction methodologies that require a minimum amount of transport. "With the latter, off-site manufacturing of lighter building systems, such as cross-laminated timber (CLT) and timber frame, has lower transport impacts when compared to cement and steel."
22 GREEN
Christopher Campbell
"BUILDERS CAN OPT FOR CARBON-FRIENDLY BUILDING MATERIALS AND CONSTRUCTION METHODOLOGIES THAT REQUIRE A MINIMUM AMOUNT OF TRANSPORT."
– DR PHILIP CRAFFORD
Dr Philip Crafford
Dr Crafford says there is also a case to be made for refurbishing existing buildings. "Reusing or refitting old buildings in most cases avoids demolition, end of life, new construction and new material emissions."
Campbell points out that areas where sustainability can be practised include installing water reuse systems to meet irrigation and sanitation requirements, and fitting renewable energy systems to meet energy requirements. "Here it may then just be a case of adapting existing plumbing and electrical distribution systems to suit the functionality of the building for which it is being repurposed."
CARBON-SEQUESTERING MATERIALS
Campbell says when it comes to reducing carbon in building materials, a low-carbon concrete mix – made of cement-replacement materials –is often used. "These are materials such as fly ash and others with similar pozzolanic characteristics. Pozzolans are essentially defined as siliceous and aluminous materials with few or no cementitious properties in themselves, but when finely ground will react chemically with calcium hydroxide in the presence of water to form compounds that have cementitious properties.
"By adding such materials – mostly derived from industrial and agricultural waste and processed as either fly ash, silica fume, rice husk ash or palm oil fuel ash, to name a few – to the cement itself, carbon can be reduced without compromising the strength of the material."
Campbell also points to the development of a process for using recycled plastic as a partial replacement for coarse aggregate, known as plastic coarse aggregate. In a concrete mix, this approach helps eliminate the waste plastic.
It also offsets the need for quarrying and the associated carbon-intensive processes involved in drilling, crushing, processing and transporting the crushed stone that is the traditional source of coarse aggregate in a concrete mix.
Dr Crafford agrees that carbon-sequestering materials can be beneficial, suggesting that South Africa can migrate sustainably from conventional residential construction (brick-and-mortar or reinforced concrete –some of the most common carbon-instensive materials) to CLT and timber-frame systems.
"Wood is certainly the most widely used carbon-storing material, with more than 90 per cent of residential homes in the United States and Australia being wood-based. Other countries, such as the United Kingdom, Germany, and lately even South Africa, seem to be migrating gradually to more wood-based building systems."
Hemp is also used in many building materials as a composite product that helps to reduce the cement content and density in concrete. Then there's bamboo, the new kid on the block in composite building materials.
"Wood and bamboo are quite effective carbon-sequestering materials as up to 50 per cent of wood or bamboo contains carbon, and this will be stored for the life of the material," explains Dr Crafford. "At the end of life, the material can be used for biofuel, incinerated or composted."
Another important aspect of using wood or bamboo from certified plantations, adds Dr Crafford, is its renewability. "Wood can be planted and replanted annually, to enable carbon-storing capability, material availability and the circular economy."
KEY METHODS FOR CREATING A TRULY SUSTAINABLE INDUSTRY
OTHER APPROACHES
As for other ways to reduce carbon or improve sustainability, Dr Crafford notes that offsite or modular construction helps reduce unnecessary daily transport to sites. "We could also look to designs that enable easy assembly or disassembly for reuse, or smaller home footprints such as in Europe or Asia. Also, timber frame or CLT requires lighter foundations than brick and mortar, offering easy multistorey buildings, lofts or penthouse extensions that save costs.
"Laminated timber beams are also a great way to store carbon and experience nature's beauty in design. Furthermore, smart tools, for example, building information modelling, assist architects, engineers and builders in ensuring the best possible project flow and reduce transport and other waste."
Bowen says the government's duty is to legislate and create equal opportunity. The duty of built environment professionals is to strive for quality sustainability alongside social and economic upliftment. "By ensuring that companies comply with regulations and meet the standards of the South African Bureau of Standards, professionals can affirm suitable care is taken of all aspects of the built environment. For this reason, role players must look at the big picture when planning for sustainability. Government and building professionals need to look beyond the use of 'green' products for new developments. To have a truly sustainable building industry, we need to ensure the products we use are also ethically derived and comply with standards," concludes Bowen.
BUILDING GREEN 23 Images: istock.com/ Fahroni, istock.com/ simpson33, Supplied
• • • • • • •
Source: Aggregate & Sand Producers Association of South Africa
"ROLE PLAYERS MUST LOOK AT THE BIG PICTURE WHEN PLANNING FOR SUSTAINABILITY." – ANTHONY BOWEN
THE CONSTRUCTION INDUSTRY MUST FOCUS ON EFFORTS TO REDUCE THE CARBON FOOTPRINT OF ANY PROJECT BY ATTEMPTING TO REDUCE CARBON EMISSIONS RIGHT FROM THE START OF THE CONSTRUCTION PHASE.
Leading the change towards a more sustainable future
Everything we do is designed to deliver a better world.
Uplifting communities, improving access, sustaining our planet – we partner with clients to turn ambitions into actions.
STOPPING THE SLIDE OF SOUTH AFRICA'S SOILS
The fact that South Africa is suffering an alarming slide in soil quality should worry us as much as any of the direst climate change warnings. The soil beneath our feet contains the fundamental building blocks of all the world's ecosystems, playing a crucial role in the water, carbon, nitrogen and nutrient cycles. Under continued bombardment from pesticides, chemical fertilisers and unsustainable agricultural activities, South Africa's arable land – the key to ensuring the country's already fragile food security – is in a perilous state.
"Soil health in South Africa is frighteningly poor," says Regene Rationni, network secretary of advocacy nonprofi t organisation and civil society network UnPoison. "Healthy living soil health contains at least 5 per cent organic matter. However, data from various sources suggests that 58 per cent of South Africa's soil contains 0.5 per cent organic matter and only 4 per cent of our soils contain above 2 per cent. Soil with 2 per cent or less is classifi ed as dead."
South Africa's soils are generally fragile, being climatologically and topographically predisposed to land degradation. The Department of Forestry, Fisheries and the Environment (DFFE) recognises that South Africa is highly prone to both degradation (the United Nations Environmental Programme estimates that 60 per cent of land is degraded) and desertifi cation (91 per cent of land is vulnerable to the phenomenon).
"Both factors are intricately linked to food security, poverty, urbanisation, climate change and biodiversity
HEALTH
and are, thus, among the most critical environmental challenges in South Africa," the DFFE states in its Second National Programme to Combat Desertification, Land Degradation and the effects of Drought (2018–2030).
Andrew Ardington, founder of the Regenerative Agriculture Association of Southern Africa, says that conventional farming practices constitute a "war on soil". "Every single one of these practices, from ploughing to monoculture and chemical fertilisers, kills the biological part of soil. And that has really degraded the condition of our soils. The most visible and measurable impact is erosion, but the less visible yet even more important part we keep missing out on is the degradation of soil quality.
"We talk a lot about the carbon cycle, which is inextricably linked to photosynthesis and the organic matter in soil, and yet all of our farming practices decrease organic matter, decrease carbon and make the soil significantly less functional in all of the vital roles it plays."
A DUMPING GROUND FOR HARMFUL CHEMICALS
South Africa and much of the world relies heavily on chemical agriculture. Rationni highlights that in 2020, pesticide imports to South Africa totalled more than R9-billion.
"Because we are an agricultural nation with very weak regulations in place, this has opened us up to being a dumping ground for hazardous pesticides banned in the global North but still legally in use in South Africa. We are also receiving a flood of illegal, unregistered pesticides being smuggled in from the East and sold in our informal markets." With many of these pesticides being "forever chemicals", they have seeped into groundwater, and Rationni says that research has shown that not a single water source in the country remains unaffected.
26 GREEN
The country's soil quality is deteriorating and could result in degradation and desertification unless preventative measures are implemented now, writes DALE HES
"SOIL
IN SOUTH AFRICA IS FRIGHTENINGLY POOR." – REGENE RATIONNI
Andrew Ardington
Ardington points out that because soil health and the many ecosystem services associated with it are biological processes, conventional approaches to farming are unsustainable. "We live on a biological planet, yet all our thinking and technology is geared towards chemical and physical solutions. Biological processes are highly complex: they aren't a simple linear mathematical equation that we can work out. We have to stop forgetting that."
LACK OF REGULATION AND MONITORING
The Department of Agriculture's Conservation of Agricultural Resources Act of 1983 provides the legal framework for the conservation and utilisation of natural agricultural resources, including soil, water and vegetation. Among other requirements, the act dictates that all agricultural land users maintain soil conservation work that preserves the integrity of the soil as a healthy, living ecosystem.
The DFFE has its own obligations under the national action programme to combat degradation and desertification, which arose via the 1997 ratification of the UN Convention to Combat Desertification, the sole legally binding international agreement linking environment and development to sustainable land management. One of the programme's outcomes is to "ensure that degraded ecosystems are restored, whilst contributing to ecosystem services delivery,
climate change adaptation and mitigation" by 2030.
While soil health is integral to these outcomes, Rationni says she is unaware of how regulations are being applied, monitored or enforced. "Certainly, no measures have yet been taken. To my knowledge, monitoring soil health is mostly done voluntarily by farmers because it's a vital data point for their business."
MOVING TOWARDS SUSTAINABLE SOLUTIONS
Both Rationni and Ardington point to the undeniable benefits of conservation agriculture and regenerative agriculture, which can restore soils to the point of being able to heal themselves.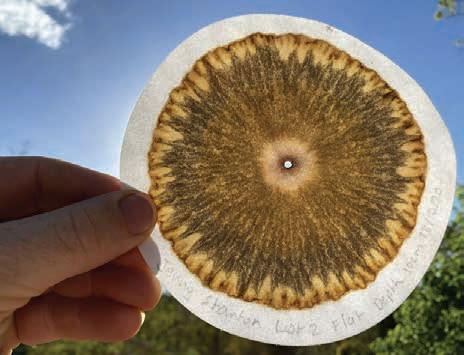 "Incredible case studies are emerging on regenerative and organic farms, showing healthy profits, not due to yield size, but due to cost savings of expensive fossil fuel-based inputs (chemical fertilisers and pesticides)," says Rationni.
The turn towards more eco-friendly practices relies on a systemic change that includes intercropping, cover crops, mulching, rotational planting, no-tillage, and adding organic fertilisers and enzymes to soil to promote healthy microbial life. However, with big agriculture dominating the landscape, farmers who want to make these changes find it prohibitively difficult.
"There are very few biological solutions available to farmers in comparison to chemicals," says Rationni. "The registering of biological solutions is prohibitively expensive and lengthy, often resulting in rejections after millions of rands have been spent developing them, allegedly because they are a threat to the agrichemical industry's financial interests."
In addition, no bridging finance is offered to support farmers who want to transition, nor are they provided with incentives.
"We need financial vehicles and farmer incentives focused on soil health and biodiverse farm ecosystems to ensure we can feed our nation both in the short and long term," Rationni adds.
Ardington suggests a system similar to carbon credits. "That is the only current mechanism on the table, and it could potentially be a proxy for protecting and incentivising other general ecosystem services because all biological processes are inextricably linked."
By creating an enabling environment for eco-friendly farming, South Africa can begin to develop a cohort of pioneer farmers, says Ardington. "The real change in agriculture comes from pioneers who try to solve problems such as soil erosion and degradation. They do the guesswork and experimenting. After that comes research, which is crucial because it enables business and government to follow the lead. We need to move from 1 per cent of farmers up to 20 per cent, gather some momentum and get to a place where conservation agriculture and regenerative agriculture become the norm."
According to Stats SA, approximately 11 per cent of South Africa's population (more than 6.5 million people) are food insecure. And the situation is getting worse due to the cumulative impacts of load shedding, rising food prices and drought.
"We need to put soil health first because with all these system failures working against farmers we cannot afford to rely on imports to feed our nation. And, without living soil, there is no hope of a food-secure future," Rationni concludes.
GREEN 27 Images: Regen Ag, Supplied
"WE LIVE ON A BIOLOGICAL PLANET, YET ALL OUR THINKING AND TECHNOLOGY IS GEARED TOWARDS CHEMICAL AND PHYSICAL SOLUTIONS." – ANDREW ARDINGTON
SOUTH AFRICA'S SOILS ARE GENERALLY FRAGILE, BEING CLIMATOLOGICALLY AND TOPOGRAPHICALLY PREDISPOSED TO LAND DEGRADATION.
ENVIRONMENT
DEPARTMENT OF FORESTRY, FISHERIES AND THE ENVIRONMENT PROGRAMME
A sample of healthy soil used to grow rye and canola.
THE BLUE ECONOMY
The ocean economy is estimated to have an annual value of R45.9-trillion. Around half of the global catch comes from small-scale fisheries, but are these fisheries included in our plans for fishing sustainability?
By MATTHEW HIRSCH
When it comes to the sustainability of our oceans, the solution is small-scale fishing (SSF) communities, the ultimate protectors. This is according to experts in the industry and the fishermen themselves.
Dawood Kingman lives in Hout Bay. His family has been fishing in the area for generations, but he says they need more support. He says that the quotas, which determine what you can catch, make it difficult for small-scale fishers to earn a living from the ocean. "It's poverty, we are struggling," says Kingman. "We fishermen can't survive. Every year they cut the kilos, and the only thing we've got at the moment is crayfish. How do we survive? We've got no other income.
"Many times, I tell people that they must be in our situation, then it would be a different story. They don't know what we go through. We are risking our lives at sea. Our communities are fed up, we are tired of this. I've been fishing for more than 40-odd years, and it looks very grim."
Kingman also says that the permit registration process for small-scale fishers needs to be easier. "We want a small piece, not to become rich, but to survive. The generation is dying out; no more young fishermen are coming in. For the youngsters here, there's nothing to show."
Natasha James, also from Hout Bay, agrees that government needs to compromise. "The government wants us to have a working relationship with them and meet them halfway,
–DAWOOD KINGMAN
but they are not willing to meet us halfway. We plead with them and tell them our grievances and challenges, but it falls on deaf ears. Most of the coastline communities are in the fishing industry. Parents can't send their kids to varsity because there's no income."
Kingman adds that small-scale fishers have all the knowledge of the oceans and the ability to create jobs; they just need more support. "They've got the experience and expertise, not the department. We need
people who know our situation to understand it. As long as I can remember, snoek was the main source of income and food for the people. When the snoek season is here, you can see all the families around the West Coast. They are earning something. That is the only thing that's been keeping the Western Cape above water. If the snoek season is gone, then there is nothing. The people can't eat and the people can't work. It is a genuine concern."
WORKING WITH FISHERS
In 2015, Serge Raemaekers founded Abalobi, a fisher-driven social enterprise working to elevate SSF communities through technology. He says their initial aim was to connect people, but it has grown into something much more than that. Small-scale fishers have been using their app to collect data on their catch, connect to the market, and build a digital profile.
"THE DFFE HAS SET ASIDE VARIOUS SPECIES AND ALLOCATIONS FOR THE SMALL-SCALE FISHERIES SECTOR AND SOME HAVE ALREADY BEEN ALLOCATED." – ALBIE MODISE
FAST FACT
According to 2016 global data, over 60 million people were employed part- or full-time along the small-scale fisheries value chain. This represents 90 per cent of all of those employed along the fisheries value chains.
30 GREEN
"WE WANT A SMALL PIECE, NOT TO BECOME RICH, BUT TO SURVIVE. THE GENERATION IS DYING OUT; NO MORE YOUNG FISHERMEN ARE COMING IN."
Dawood Kingman, Natasha James, and Chief Regan James are all small-scale fishers from Hout Bay. They are concerned that government is not doing enough to help them.
Hout Bay harbour is a busy working harbour in the Western Cape. Small-scale fishers have called for more support from the government so that they can earn a decent living.
Hake caught by small-scale fishermen is prepared at Hout Bay.
Raemaekers says that small-scale fishers have a vital role to play in terms of sustainability and protecting the oceans. "The large majority of small-scale fishers I've spoken to have a deep affinity and love for the ocean and their livelihoods. They are the ultimate protectors, and we need to activate that and support their stewardship."
Raemaekers says part of the inspiration behind Abalobi was to collect data. "A lot of fishers have started using their data to apply for fishing rights and have been pretty successful. We tend to think of conservation as let's set up a marine-protected area.
"There's a place for all these things. We need a South African solution, and I feel very strongly that it starts with a genuine relationship with small-scale fishers.
"We need to connect with them. Very often people assume they know what fishers want and need, but we need to engage with them continuously as things change all the time. That connection is critical – not just once in a while, but constantly liaising with fishers and really understanding their world."
FINDING A BALANCE
Albie Modise, chief director of communications and advocacy in the Department of Forestry, Fisheries and the Environment (DFFE), denies that the department favours big companies over small-scale fishers, saying that fishing rights are allocated in terms of the Marine Living Resources Act to the local commercial sector and small-scale fisheries sector. The department, he says, is guided by the objective of the Marine Living Resources Act as outlined in section 2 of the act.
"This includes recognising the previously disadvantaged groups such as small-scale fishers and allocating fishing rights in an equitable manner," says Modise. "As much as there may be minor overlaps between the commercial sector and small-scale fisheries sector in terms of the type of species that are fished by these two subsectors, the department has equitably apportioned Total Allowable Catch and Applied Effort to the SSF sector. This demonstrates the intention of the department to promote and support the SSF sector.
"Similarly to global trends, nearshore fish species are declining due to various biological, human and natural reasons. The current rights allocation system for the small-scale
FAST FACT
The United Nations Food and Agriculture Organisation says that the estimated total revenue from the small-scale fisheries sector places it among the largest industries in the ocean economy – bigger than cruise tourism, port activities and offshore wind.
fishing sector is easier than the commercial sector. The small-scale fisheries process is noncompetitive and it is guaranteed that declared small-scale fishers who are part of a small-scale fishing cooperative will be granted 15-year fishing rights, in line with the Small-Scale Fishing Policy and the regulations promulgated thereunder."
Modise says the DFFE has set aside various species and allocations for the small-scale fisheries sector and some have already been allocated to existing SSF cooperatives. These species include squid (up to 25 per cent), seaweed (14 concession areas), West Coast rock lobster (50 per cent nearshore, 20 per cent offshore), hake hand line, net fish, line fish and 100 per cent of oysters and white mussels.
"The department intends to allocate abalone to the SSF sector in the coming years," says Modise. "Additional support such as experimental and exploratory fisheries will be considered for the sector – these may include anchovy for human consumption and abalone enhancement projects in the Western and Eastern Cape. The department will continue to work on augmenting the value of fish through support to access to markets and improved value chain," says Modise.
James, however, pleaded for more support from the government for small-scale fishers. "They must do skills development and business training with the communities so that the communities can know how to market their product." She says their collective, the United Small-Scale Fishers Association, went as far as workshopping the SSF policy to communities all over the Western Cape at their own expense. "We took responsibility. We need to do this for our communities. We are just waiting for the list to come out. We are planning already and are workshopping with our communities."
OCEANS GREEN 31 Images: Supplied
"THE LARGE MAJORITY OF SMALL-SCALE FISHERS I'VE SPOKEN TO HAVE A DEEP AFFINITY AND LOVE FOR THE OCEAN AND THEIR LIVELIHOODS. THEY ARE THE ULTIMATE PROTECTORS, AND WE NEED TO ACTIVATE THAT AND SUPPORT THEIR STEWARDSHIP." – SERGE RAEMAEKERS
Small-scale fishing can create jobs for the local community.
ENSURING YOU REMAIN CLEAN AND GREEN
HOW ARE ECOLABELS DIFFERENT?
Standard
Climate change looms large in virtually every one's minds today, and an increasing number of people are seeking to play their part in mitigating this. Buying eco-friendly, sustainable or green cleaning products is one way consumers can feel they are "doing their bit", but can these labels always be believed?
Lee O'Reilly, SHEQ manager at Industroclean, says a good method to ensure a product is environmentally friendly is to check it has an ecolabel.
Ecolabelling is a voluntary method of environmental performance certification and labelling, she explains, which is practised around the world. An ecolabel identifies products or services proven to be environmentally preferable within a specific category.
"My advice to the consumer is to always check to see whether the label or certification falls under the Global Ecolabelling Network (GEN) – this is the assessment body label providers should fall under," notes O'Reilly.
In contrast to potentially arbitrary green symbols or claims made by providers, she points out that GEN members offer credible labels certified by an impartial third party for products or services. These have been independently determined to meet transparent
environmental leadership criteria based on life cycle considerations.
"Although the requirements and product categories can differ, all GEN standards address multiple environmental and health issues. These include toxicity, air quality, energy and water use, recyclability, use of natural resources, and other areas of concern. A product should meet all of these requirements to be considered green," she adds.
NATURAL CLEANING MATERIALS
Cheryl Shore, director at Betta-Kleen, points out that a cleaning product must adhere to certain specific requirements to be considered genuinely "eco-friendly". "Among these are that it must use nontoxic or biodegradable raw materials. No phosphates, chloride and no artificial fragrance should be used either.
"It should also be noted that some manufacturers still use a few raw materials that are banned in certain other countries to make cleaning chemicals," Shore says. "Enzymes are a good
Source: Global Ecolabelling Network
example of natural cleaning materials that can be used instead. These are produced from naturally sourced plant-based materials that make the product safe for the environment. More crucially, enzymes continue to work well after application –even through the plumbing system – eliminating the need for harsh chemicals."
Shore says that consumers can never know for certain if the products they buy are truly eco-friendly. While there are specific logos and registration numbers that should appear on the labels, along with the breakdown of ingredients, she notes that few people read the label on a product. "Many companies are flying the eco-friendly banner as a marketing strategy, but the products they are selling are not always tested for this, and others lack the certification to prove they won't cause irreversible environmental damage.
"Greenwashing is both dangerous for the environment and can cause damage to customer trust by falsely claiming that the products are something they are not," adds Shore. "Education or research is the best way to know exactly what you are using – remember, knowledge is power in any situation, so you should always check the label and the ingredients."
Shore indicates that the ISO14024: 2018 standard recognises the compliance of type 1 environmental labels in regard to their principles and procedures. "Once an organisation proves it is compliant with the standards, it is then certificated for the label. The key would be to check whether the label is a type 1 ecolabel, according to this standard. Any type other than this would fall under 'self-assessment' – meaning you are basically taking the supplier's word for it," she concludes.
36 GREEN HOME Images: istock.com/ Inna Dodor, Supplied
Many products claim to be green, but few consumers check the label for recognisable certification or sustainability standards, writes
RODNEY WEIDEMANN
"ALWAYS CHECK TO SEE WHETHER THE LABEL OR CERTIFICATION FALLS UNDER THE GLOBAL ECOLABELLING NETWORK – THIS IS THE ASSESSMENT BODY LABEL PROVIDERS SHOULD FALL UNDER." – LEE O'REILLY
• open to the public; • life cycle; • and measurable; • the product; • inspection by anyone; and •
criteria must:
Lee O'Reilly

Introducing Plascon AllseAl
The best choice in water, weather & UV resistant waterproofing. Includes free membrane. Water, weather & UV resistant. Excellent flexibility & adhesion. Unique Gel formulation for easy application & film build.
The newly launched Plascon Allseal is an easy to use and economical acrylic sealer designed for use with a FREE external membrane to seal and bridge cracks and prevent leaks on roofs, cement plaster, and other exterior masonry surfaces. Plascon AllSeal is specially formulated with 5 year quality guarantee, excellent water resistance, weather and UV resistance and high flexibility so that it allows for expansion and contraction in the harsh south African climates without cracking or flaking.
For more information, please visit www.plascon.com
@PlasconSA
FLYING HIGH ON GREEN HYDROGEN
Green hydrogen can play a major role in decarbonising global transport, but not without innovation, writes TREVOR
CRIGHTON
Aviation is responsible for approximately 12 per cent of global transport emissions – that's 2.8 per cent of total global CO2 emissions. Kevin Jamison, head of engineering in the CSIR's Aeronautic Systems Group, says that the number of passengers flying increases at five per cent a year, so while aviation's contribution is currently small in global terms, it is growing exponentially. The industry's non-CO2 emissions are believed to contribute almost two-thirds of global net radiative forcing – where more energy enters the Earth's atmosphere than it radiates to space.
Jet kerosene, refined from crude oil, accounts for 99.9 per cent of energy consumption in aviation, with aviation gasoline and sustainable aviation fuels (SAFs) forming the remaining
0.1 per cent. Francisco Boshell, head of innovation and end-use applications at the International Renewable Energy Agency, explains in a paper, "The role of renewables in decarbonising the aviation sector", which he co-authored, that average airliner fuel efficiency performance improved two per cent annually between 2009 and 2019 largely because of new-generation aircraft and operational improvements. "While improvement in fuel efficiency can curb carbon emissions in the short term, decarbonising the sector requires additional measures, such as new aircraft technologies (including electric and hydrogen-powered aircraft), and the replacement of jet kerosene with SAFs in conventional aircraft," he says.
42 GREEN
"Decarbonising the sector requires additional measures, such as new aircraft technologies." – Kevin Jamison
Kevin Jamison (right)
HYDROGEN REVOLUTION
Hydrogen is seen as a replacement for fossil fuels in many industries, particularly the aviation industry, but comes with its own challenges. Hydrogen has higher energy by mass than jet fuel, but lower energy by volume, so while it has three times more energy per kilogram, it takes up much more space in the aircraft.
Hydrogen is the most abundant element in the universe and on Earth, but it doesn't naturally occur here in its pure form. It must therefore be extracted from molecules where it is "locked away" by chemical processes. Green hydrogen is produced by a renewable energy-powered electrolytic process that splits water into hydrogen and oxygen, using 50–65kWh of energy to produce one kilogram of hydrogen. That's about the same as 75 cycles of an A++ energy-rated washing machine, and the process produces no carbon dioxide.
BUILDING AN ECONOMY
In South Africa, Anglo-American, Bambili Energy and ENGIE collaborated with the Department of Science and Innovation and the South African National Energy Development Institute on a study that concluded that creating a hydrogen economy could add between R72-billion and R162.5-billion to South Africa's gross domestic product by 2050 and create up to 30 000 jobs each year.
"Because of our excellent renewable wind and solar resources, South Africa could be one of the cheapest destinations for producing green hydrogen," says Laurens Cloete, science, technology and innovation consultant at Rebel Group Advisory Southern Africa. "Parts of the Northern Cape and Namibia have the same solar potential as the Atacama Desert in Chile. According to PwC, South Africa should be able to produce green hydrogen at R63.60–68.50 per kilogram by 2025, dropping to just over R19.60 by 2040. At those prices, we'll have many buyers in markets in the northern hemisphere.
South Africa also has good port infrastructure, strong industrial capability and available land for deploying gigawatt-scale renewable generation plants, as well as supportive policy."
The Just Energy Transition Investment Plan will see R1.5 trillion-invested in the South African economy over the next fi ve years in renewable energy, green hydrogen and electric vehicles. The establishment of a "hydrogen valley", an 835km-long hydrogen ecosystem stretching from Mokopane through Johannesburg to Durban, will present massive employment and investment opportunities and help the country to transition away from its dependence on fossil transport fuels.
HOMEGROWN GLOBAL SOLUTION
The Council for Scientifi c and Industrial Research (CSIR) in Pretoria is currently developing a hydrogen fuel cell-powered unmanned aerial vehicle (UAV) to catalyse efforts to decarbonise aviation in South
TRANSPORT GREEN 43
Hydrogen has higher energy by mass than jet fuel, but lower energy by volume, so while it has three times more energy per kilogram, it takes up much more space in the aircraft.
Laurens Cloete
Africa, as part of the Department of Science and Innovation's (DSI) Hydrogen Society Roadmap, which aims to develop a sustainable and competitive hydrogen economy in South Africa by 2050. The project could lead to the development of fuel cells for hydrogen-powered general aviation aircraft by 2029 and hydrogen power plants for regional airliners by 2034.
The CSIR team is developing a hydrogen fuel cell as opposed to burning hydrogen as a fuel to tackle the challenges of hydrogen storage, while also improving thermodynamic performance and lowering emissions.
"Hydrogen burns a lot hotter than jet fuel, and burning hydrogen combines it with oxygen to give you water as exhaust," says Jamison. "But it also combines with the nitrogen in the air to produce nitric oxide – a serious pollutant and greenhouse gas."
The hydrogen fuel cell works by creating an electrochemical reaction, bringing hydrogen gas and air containing oxygen together with a platinum catalyst, which causes a reaction. That reaction delivers an electric current and emits water vapour. The current powers the electric motor, which spins the propellor or turbine to drive the aircraft.
Cloete says it is critical that our research institutions and universities engage in these kinds of developments to enhance South Africa's technological capability in hydrogen technologies. "Apart from the innovations that could fl ow from this, it enhances our absorptive capacity, which refers to the ability to identify, adopt and integrate new technologies into our economy. If we want to be a leader in the green hydrogen economy, we have to have the necessary technological and human capabilities to absorb hydrogen technology from the technology frontier."
THE GREEN HYDROGEN OPPORTUNITY
The South African government has been proactive about the hydrogen economy. The DSI has been funding research and making investments in hydrogen for well over 10 years. As a result, there are signifi cant hydrogen research departments in universities around the country, which Jamison says the CSIR has been teaming up with to leverage their technology and capabilities to help solve challenges.
FAST FACT
The Just Energy Transition Investment Plan will see R1.5-trillion
vehicles.
The CSIR has worked out a roadmap for the government to illustrate how the local commercial aviation industry can be decarbonised, starting with their UAV. "We're starting with a small, relatively low-cost platform to get to grips with hydrogen in aviation, and will then take this knowledge and capacity and scale it up to general and commercial aviation," says Jamison.
He agrees with the Energy Transition Commission's estimate that green hydrogen fuel could supply a third of aviation energy demand by 2050, provided it is deployed by 2035, but says that decarbonising the aviation sector remains a major challenge. "Switching out the millions of tonnes of jet fuel that commercial airliners burn every year – and the established industrial production, transport and supply chains that deliver it to airports – to hydrogen will require enormous investment," he says. "That's why the aviation sector is taking a two-pronged approach, with hydrogen seen as the fuel of the future – something Airbus is working on – and also developing sustainable jet fuels."
Sustainable fuel is a shorter-term solution to reducing carbon emissions in aviation, but the challenge there is sourcing enough feedstocks such as cooking oil or ethanol from corn (fi nite resources) to meet demand, without compromising global food security.
"When people think about energy producers, Saudi Arabia, with its oil stocks, is probably top of mind, but when it comes to solar power, Africa can be the Saudi Arabia of the decarbonised world," says Jamison.
According to the International Energy Agency, Africa has 60 per cent of the world's best solar resources – an abundance of uninterrupted sunshine and plenty of land where solar generation capacity can be installed. "That's our competitive advantage as a continent and this can help us become a global leader in producing green hydrogen fuel at an industrial scale."
GREEN HYDROGEN IN ROAD AND SEA TRANSPORT
ROAD TRANSPORT
A report by the Hydrogen Council and McKinsey reports that fuel cell electric vehicles (FCEVs) in the transport industry are expected to become the cheapest option in terms of total cost of ownership by 2030, assuming a hydrogen price at the dispenser of about R73.89/kg in 2030.
"Zero-emission FCEVs are quiet, like battery electric vehicles (BEVs). The advantage of FCEVs over BEVs is their ability to carry large loads, their longer range and rapid refuelling," says Laurens Cloete. "Heavy vehicle transport, including buses, is therefore seen as a lead application for green hydrogen. Green hydrogen is also expected to be competitive with diesel much sooner than in many other applications."
A Boeing 787-9 Dreamliner has a fuel tank capacity of 126 206 litres, using 1.9 litres per second at optimum cruising altitude, and an operating weight of 200 tonnes. Filling the tanks with jet fuel gives it a potential fl ying time of 18.4 hours. Filling the tanks with 126 206 litres of hydrogen gas at normal atmospheric pressure would allow the aircraft to fl y for 21 seconds.
Source: Hydrogen Science Coalition
SEA TRANSPORT
Ten global organisations signed the Joint Statement on Green Hydrogen and Green Shipping at COP27, committing to the rapid adoption of green hydrogen-based fuels to meet the need for the full decarbonisation of the shipping sector by 2050.
The statement brings suppliers and consumers of green hydrogen into agreement about the urgency of the technology's adoption in shipping. The signatories have agreed to pursue cross-sector collaboration to achieve commercially viable zero-emission vessels operating on the deep seas by 2030 and the full decarbonisation of the shipping sector by 2050.
44 GREEN TRANSPORT Images: Supplied
DOWNLOAD THE HYDROGEN SOCIETY ROADMAP DOWNLOAD THE JET-IP
invested in the South African economy over the next five years in renewable energy, green hydrogen and electric
• Long term sustainability through resource savings
• Economic growth
• Environmental compliance
• Contributes to social development
Services include: Green skills development
Industry and sector knowledge sharing
Company technical support
Funded by the dtic, hosted by the CSIR
Efficiency
Invest in Industrial
National Cleaner Production Centre South Africa A national industrial support programme that partners with industry to drive the transition towards a green economy and save money. Contact us for a free assessment www.ncpc.co.za ncpc@csir.co.za THA 06-2023
REINVENTED, REJUVENATED AND RELAUNCHED
Plascon's 130-year standing as a leading paint and coatings manufacturer in South Africa is due to its ability to reinvent itself. The brand continually researches, develops and introduces new technology to its products to ensure a greener future for all. By
Furthering its commitment to environmental conservation is a mandate of the Plascon brand, which is taking meaningful steps to reduce its impact on the environment. With its leaps and bounds in green technology, the brand is innovating to ensure future sustainability.
APEO-FREE PAINT
The first of many innovations is the introduction of APEO-free formulations. Plascon TradePro
KANSAI PLASCON
Roof & More is a market-leading roof paint entirely free of harmful APEO chemicals. APEO compounds are bio-accumulative compounds which, when released into the environment, can be toxic to humans and wildlife, especially marine life. Conventional roof paints contain APEOs that, over time, leach into waterways through rain and drainage and eventually contaminate the soil, water tables, rivers and ultimately our oceans.
APEOs found in freshwater systems are toxic to aquatic organisms. In large doses, APEOs even have the potential to disrupt human hormonal systems. APEOs are discharged into freshwater systems from stormwater runoff and sewage works.
By choosing to use APEO-free products, you are contributing to a safer, healthier and more sustainable planet. Water, although a reusable
ADVERTORIAL PLASCON 46 GREEN
BY CHOOSING TO USE APEO-FREE PRODUCTS, YOU ARE CONTRIBUTING TO A SAFER, HEALTHIER AND MORE SUSTAINABLE PLANET.
resource, needs to be treated responsibly and conserved to avoid pollution and shortages. South Africa is among the most water-scarce countries in the world and one way to use water more responsibly – and save more money on your monthly municipal bill – is to harvest rainwater from roofs. Since Plascon TradePro Roof & More is APEO-free, it is safe for the harvesting of rainwater for nonpotable use.
REDUCING PLASTIC WASTE BY UPCYCLING
Another threat to environmental conservation is the plastic pandemic. The mass production of plastics began six decades ago. Since then, the plastic industry produced 8.3 billion tonnes of plastic, of which an estimated 90 per cent is not recycled, with approximately 8 million tonnes ending up in oceans annually.
Given the excessive life expectancy of plastic products, almost every piece of plastic created and sent to a landfill or dumped in the environment is still in existence. This puts an immense strain on the environment and its inhabitants, increasing the urgency to reduce plastic consumption and waste, as well as find sustainable ways to recycle existing plastic products. To honour this call, Plascon has introduced black buckets to its premium range, which are made of up to 70 per cent upcycled material. Upcycling is a means by which we can reduce the amount of solid waste entering landfills and polluting the environment. The materials of old paint buckets are harvested to produce new ones of equal quality with a lower manufacturing impact. Through this process, we can reduce carbon emissions by extending the shelf life of used materials thereby reducing the energy and natural resources needed for new materials to be created. By upcycling, we not only stop more long-wearing pollutants from going to landfills, but also reduce the environmental footprint, having saved the cost of manufacturing, packaging and transporting new materials.
These upcycled buckets provide the same structural integrity with new distinction to the Plascon premium range, which includes Plascon Micatex, Double Velvet Pure, Cashmere, Velvaglo Water-Based, Nuroof Cool and Wall & All. This gives consumers the renowned and trusted quality of these brands along with the peace of mind of knowing they're making the most responsible choice for the environment.
Much of environmental conservation and ethical practice involves correcting ingrained perceptions and innovating so that the same quality can be provided while reducing environmental impact. Solvent-based paints used to be the preferred choice in coatings, favoured for their perceived durability, especially in enamel paints. But these solvents can be more demanding in terms of application, cleaning, disposal and, most importantly, harmful to the environment.
WATER-BASED PRODUCTS OFFER A HOST OF BENEFITS
There has been a global shift toward water-based products, which offer equal, if not better, quality with added benefits, including faster drying times, lower associated costs and minimal impact on the environment and the health and wellbeing of consumers.
Plascon Velvaglo Water-Based Enamel is just one of the extensive water-based range of products offered by Plascon. A market leader in the field of water-based alternatives, Plascon Velvaglo is prized for its superior strength, satin finish and versatility.
47 GREEN PLASCON ADVERTORIAL
THE MATERIALS OF OLD PAINT BUCKETS ARE HARVESTED TO PRODUCE NEW ONES OF EQUAL QUALITY WITH A LOWER MANUFACTURING IMPACT.
ABOUT PLASCON
Plascon has been leading the way in the coatings business since 1889 and has repeatedly set new benchmarks by reimagining and reinventing trustworthy products that will make people's lives easier and better, without compromising on quality. We areactively committed to implementing environmentally considerate practices in every aspect of our business.
With an extensive range of high-performance decorative, automotive, industrial and professional coatings, Plascon is set to continue as a leading South African coatings company.
Formulated with a unique water-based acrylic hybrid called AquatoughTM, Plascon Velvaglo Water-Based offers all the toughness of a solvent-based enamel, including UV, flaking and stain resistance, and nondrip properties, while remaining environmentally friendly and nontoxic.
Plascon AllSeal is another water-based waterproofi ng solution that incorporates a woven mesh membrane, which creates a fl exible waterproofi ng barrier that withstands cracking and movement of the underlying surface. Due to the structure of the mesh membrane, it requires less paint and has greater durability while following the profi le of the underlying substrate, and is easily saturated. This means a lower cost solution while minimising the need for larger scale renovations, as well as an environmentally friendly alternative to harsher solvent-based waterproofi ng methods.
ZERO VOCS
Also of particular concern with solvent-based products is the associated risk of VOC emission, which has become a major societal concern with VOC pollution on the rise. VOCs, or volatile organic compounds, are chemicals emitted from production processes and common household items. These chemicals accumulate in the air and can have short- and long-term adverse health effects.
Concentrations of many VOCs are consistently higher indoors (up to ten times higher) than outdoors. In an effort to combat this threat, Plascon has optimised the formulations of its premium brands, which now all boast zero-VOC recipes. This means that there are no VOC emissions when using these products, thereby protecting the environment as well as your home and family.
ADVERTORIAL PLASCON 48 GREEN
PLASCON VELVAGLO IS PRIZED FOR ITS SUPERIOR STRENGTH, SATIN FINISH AND VERSATILITY.
But Plascon didn't stop there. Not only has it removed VOCs from its premium products, but it has also further engineered the products to remove VOCs from the air too.
A noteworthy VOC, known as formaldehyde, presents a growing cause for concern. Emitted from common household items, such as upholstery, carpeting and household cleaning agents, formaldehyde has the potential to pollute the air and compromise our health.
DID YOU KNOW?
Striving to inspire more ecological considerate decisions, Plascon is innovating sustainable solutions based on three key pillars of compliance, sustainability and products. It has implemented environmental management Systems in each of its South African manufacturing plants and attained ISO 1 4001 certi cation at all of them.
Source: https://plascon.co.za/
PURER, BETTER QUALITY AIR
In 2020, Plascon introduced a paint with air-purifying technology. Plascon Double Velvet Pure has the ability to actively improve the quality of indoor air by removing VOCs from the air that you breathe, making your home and workspace a safer environment for you, your co-workers and family. A special compound in the formula removes and permanently transforms the formaldehyde in the air into undetectable, harmless water vapour that is safe for breathing.
by
The re-engineered product retains all of its premium quality, strength and elegance, as well as its existing leading technologies such as the Stain BarrierTM to make cleaning away life's messier moments a breeze, Silver ProtectTM to inhibit mould and bacterial growth and BreatheasyTM to minimise odour and ensure cleaner, breathable air.
Plascon continues to innovate, with a focus on developing pioneering products while being conscious of its environmental impact. These changes affi rm Plascon's re-orientation and refreshed commitment to focus on people and purpose.
For more information: www.plascon.com
49 GREEN PLASCON ADVERTORIAL
this QR code to go directly to the Plascon website.
Scan
Images: Supplied
SEARCHING FOR SOUTH AFRICA'S ECO-CHAMPIONS
As editor of The Enviropaedia (Environmental Encyclopaedia and Directory), a burning question was keeping me awake at night: why is it that even though global leaders got together in Rio in 1992 to identify the world's rising environmental challenges and agree on solutions to these challenges, so little progress has happened since then? The same problems persist today and have significantly increased in scope and scale.
I started looking for answers and came up with some clear conclusions. It's not for lack of information. Environmental organisations, governments, Al Gore and the Intergovernmental Panel on Climate Change, among others, have explained and spread the news. It's not for lack of care either. Even the most hardened capitalist enjoys being in nature and wants clean water and air and nontoxic food. They care about our environment.
So why the lack of progress in dealing with these environmental challenges? The critical issue is our thinking. We have been focused on the wrong end of the problem – trying to treat the conditions instead of addressing the underlying cause. Climate change and other environmental challenges are an outcome of our past behaviours, and our behaviours are an outcome of our thinking patterns. Trying to fix our environmental challenges without fixing the thinking patterns that create these challenges is like trying to fix a punctured tyre by blowing in more air without first fixing the leak!
CULTIVATING VIRTUE
To address today's environmental challenges, we first must identify and correct the thinking
patterns driving the behaviours. So, I distilled a long list of environmentally destructive thinking patterns down to seven root causes of behaviours that result in the most negative environmental impacts, then looked for the logical alternatives. I call it the V.I.R.T.U.E.S of eco-logical thinking.
V. Fear and (self-fulfilling) expectations of looming disaster need to be replaced by a positive, inspiring and motivational vision of the kind of world we want to live in.
I. Insular and disconnected silo thinking needs to be replaced by interconnected systemic thinking.
R. Most urban and city-based societies have lost touch with nature and ignored the damage to our life-support system. We need to reconnect with nature for our physical, mental and emotional health and our survival.
T. In business and science today, only the logical intellect is recognised as credible and of value. Emotional intelligence – the source of care and compassion, vital for all human and nonhuman wellbeing – is ignored. This narrow-mindedness needs to be replaced by three-dimensional intelligence, which incorporates all valuable forms of intelligence to produce wiser, more balanced decision-making.
U. Our Western culture has encouraged individuality and a focus on our differences to such an extent that, to a large degree, we have lost a sense of community. The only way we can survive the onslaught of climate change is to put aside our petty differences, working
collectively and co-operatively to build an ubuntu society.
E. The highly materialistic "American dream" has become the nightmare of overconsumerism, to the point where Earth cannot meet the insatiable levels of material demand. We must become ethical consumers, buying to meet need not greed, and recognising that our nonmaterial assets (such as intelligence, kindness, compassion, skills and culture) are a more mature and authentic way of evaluating each other's worth in society as opposed to how much stuff we own and consume.
S. Business today focuses obsessively on short-term profit. We need to plan for sustainability in every aspect of our lives.
THE ECO-LOGIC AWARDS
David Parry-Davies
We launched the Eco-Logic Awards in 2011 to promote these virtues, a different way of looking at our environmental challenges and how to deal with them. At the awards, we showcase, support and promote the people, products, services and organisations making a positive ecological contribution to addressing today's environmental challenges.
Through our public relations campaign on radio, print media, social media and TV, our finalists and winners derive positive media exposure, increased credibility, and public recognition and support. For more information on our winners or to nominate yourself or anyone else you know of who is positively contributing to addressing our environmental challenges, visit www.eco-logicawards.com
GREEN 51 THOUGHT LEADERSHIP: ENVIRONMENTAL AWARDS Images: supplied
We need to change how we think to change how we treat our environment, writes DAVID PARRY-DAVIES, Eco-Logic Awards founder and director
CLIMATE CHANGE AND OTHER ENVIRONMENTAL CHALLENGES ARE AN OUTCOME OF OUR PAST BEHAVIOURS, AND OUR BEHAVIOURS ARE AN OUTCOME OF OUR THINKING PATTERNS.
Green-Fin, winner of the Green Economy Award.
Winners of the Eco-fashion and Lifestyle Category.
ATLANTIS' GREENTECH HUB TO BOOST LOCAL ECONOMY
Atlantis in the Western Cape has been prioritised as a Greentech hub by all three tiers of government and is set to boost the local economy by attracting investment
In what promises to be a game-changer for the Western Cape's economy, the Atlantis Special Economic Zone Company (ASEZCo) for green technologies will become a focal point for investment with local businesses and residents benefitting. The ASEZCo is driving sustainable development and job creation by harnessing opportunities in the growing green economy.
With the ASEZCo forming part of a mature and effective investment ecosystem in the Western Cape, a Greentech company's investment will be ideally located and well handled. Partnerships with InvestSA, Wesgro, Greencape and the City of Cape Town's enterprise and investment unit create an environment of rapid facilitation and access to opportunities, considered to be best practice globally. The support received from this ecosystem can be leveraged to make a business more globally competitive.
Opportunities to establish profitable trade relationships exist through Wesgro's trade
facilitation unit as well as GreenCape's membership of the International Cleantech Network. Both these mechanisms provide immediate access to international markets, growing a company's order book significantly and mitigating the disruptions associated with supplying a single market. Atlantis is the ideal location from which to compete in Africa's green technology markets. The ASEZCo offers industrial-zoned land, a strong support base from government, as well as fruitful business relationships for investors as they work closely with the locals and help uplift the community. This mutually beneficial relationship is a good foundation for sustainable productivity and success.
WORLD-CLASS INFRASTRUCTURE
"The ASEZCo can leverage national government funding to provide world-class infrastructure to investors and partners looking to manufacture their green technologies in the most efficient and environmentally friendly manner in Africa.
"With the provision of renewable energy, fibre internet connectivity and recycled water, the resource-efficient manner in which green technology manufacturers can produce their goods adds additional value to their product at the global level. The demand for responsibly manufactured goods is on the rise globally with consumers being more mindful of the impacts of production on the environment," says Jarrod Lyons, executive: business development.
ADVERTORIAL ATLANTIS SPECIAL ECONOMIC ZONE COMPANY 52 GREEN
The Atlantis SEZ world-class eco-industrial park and Living Lab.
"With the provision of renewable energy, fibre internet connectivity and recycled water, the resource-efficient manner in which green technology manufacturers can produce their goods adds additional value to their product at the global level." – Jarrod Lyons
LIVING LAB
The Atlantis SEZ has positioned itself as a world-class eco-industrial park and Living Lab. The Living Lab is an exciting concept that the ASEZCo will embody in showcasing how green and sustainable industrial development is possible. The Living Lab has five goals:
1. Net-zero carbon, which means using as much renewable energy as possible. This can be done by solar panels and using biogas for power.
2. Net-zero water, using less water in the zone than falls onto the land each year. This can be achieved through water retention ponds and reuse of rainwater in the factories and for landscaping.
3. Net-zero waste to landfi ll, which means working with industrialists to fi nd creative ways of turning waste into resources for production processes.
4. Net-zero loss in ecological value/working with nature involves removing alien plant species from the SEZ land, relocating existing threatened species and, once the factories are built, restoring as much of the ecology as possible in an industrial area.
5. Maximising social inclusion, which means working closely with the community in everything we do, be it ensuring access to jobs during construction, training in new skills or helping support new businesses and small, micro and medium enterprises. An entire team is dedicated to doing what they can to ensure the Atlantis SEZ impacts positively on the community.
GROWING GREEN SKILLS
Newly appointed CEO Matthew Cullinan says: "It is an exciting time, but also challenging given global supply chain constraints, infl ation concerns and rising energy costs. The Atlantis SEZ is specifi cally positioning itself to support Greentech investors. We have adopted a
fl exible and adaptable approach based on listening to our investors' and tenants' needs. In doing so, we are growing an exciting and compellinglocational proposition.
"It is still early days, but we can already see some key advantages of this focus emerging. These include growing collaborative efforts to develop skills and enterprises in the local economy and community. The ability to draw in and connect with various project partners, most notably across the three spheres of government is a huge asset. This structure is represented in the collaborative efforts shown in programmes that are being implemented in Atlantis," Cullinan explains.
"There is a focus on building skill sets relevant for the green economy, not just in the SEZ, but also for the regional and national economy. The need for green skills is steadily growing globally, resulting in future-proof career opportunities for suitably skilled citizens.
"In all this, we continually emphasise, as part of the company culture, the role and value of active investment facilitation in ensuring that investors looking to get into the exciting Greentech market are supported and given a solid and secure base from which to operate."
Green skills development and growing technical capabilities within the Atlantis community are part of the ASEZCo's strategic objectives, aligned to the legislative requirement of the Special Economic Zones Act to grow the regional economy and drive socioeconomic impact.
The Integrated Ecosystem department (IES) includes skills and enterprise development, together with community integration. The team applies principles of system thinking to identify and address deeply rooted socioeconomic challenges in a complex community environment and support the expansion of community assets and adaptive
systems. The IES team's work supports the Living Lab through its activities, most notably ensuring social inclusion through harnessing green technology for the Atlantis community, as well as its industrial zone.
The team of six collectively implement initiatives to support the development agenda. Their expertise includes business incubation, green economy and digital development, and community engagement coupled with a wealth of business and local knowledge from three homegrown Atlantis talents. The aim is to enable the Atlantis community, and particularly its youth, to tap into growing job opportunities, particularly opportunities in the buoyant green economy.
SHARED VALUE
The investment into skills development and community initiatives is aligned with many of the Sustainable Development Goals (SDGs), collectively aiming to provide a resilient and more sustainable future for Atlantis. The concept of "shared value" refers to identifying and expanding connections between societal and economic progress. This is a powerful practice as it is driven by the core of business, thus ensuring that sustainable and equitable impact on communities is not extractive by nature, but value-adding.
The work in skills development and community integration directly addresses SDGs 8 "Decent work and economic growth", SDG 9 "Industry, Innovation and Infrastructure", SDG 11 "Make cities safe and human settlements inclusive, safe, resilient and sustainable". The integration of business and community through intentional engagement and action actively enables participation in the economy and accessing employment opportunities.
The Atlantis Special Economic Zone will continue to grow the regional economy in a meaningful and impactful way, enabling the regeneration of Atlantis and leading the way in green economy manufacturing in an eco-industrial park that puts sustainability and social inclusion at the top of its agenda.
For more information:
info@atlantissez.co.za
www.atlantissez.com
ATLANTIS SPECIAL ECONOMIC ZONE COMPANY ADVERTORIAL Images: Supplied 53 GREEN
special economic zone
Atlantis Special Economic Zone, Atlantis Foundries Business Park, William Gourley Road, Atlantis Industrial Scan this QR code to go directly to the Atlantis SEZ website.
"THERE IS A FOCUS ON BUILDING SKILL SETS RELEVANT FOR THE GREEN ECONOMY, NOT JUST IN THE SEZ, BUT ALSO FOR THE REGIONAL AND NATIONAL ECONOMY."
– MATTHEW CULLINAN
How sustainable is your Sauvignon?
South Africa's winemakers are turning to ancient methods to combat the modern challenge of climate change, writes
TREVOR CRIGHTON
"THERE ARE GREAT ADVANCES IN EFFICIENT PUMP SYSTEMS AND THE CELLAR DOMAIN COOLING SYSTEMS."
A range of rootstocks, clones and cultivars that are drought-, heat- and disease-resistant are continuously researched and are increasingly available to the industry. These include Richter 99 and 110 rootstocks, red varietals, such as Arinarnoa, Durif, Grenache Noir, Malbec, Marselan and Tempranillo, and white varietals, such as Assyrtiko, Macabeau, Marsanne, Piquepoul Blanc, Verdelho and Vermentino.
GROWING A SOLUTION
Modern agriculture is one of the five biggest drivers of global warming, says Johan Reyneke, owner and viticulturist at Reyneke Wines. "On the other hand, regenerative farming systems such as organic and biodynamic farming have the ability to sequester carbon, enabling farming to become one of the biggest solutions for mankind in terms of global warming."
Climate change touches all areas of life –and the R55-billion South African wine industry is taking heed.
Extreme weather, drought and rising temperatures are impacting the entire winemaking process, in terms of pest and disease distribution, flowering and fruiting seasons and groundwater resources. As these changes cause grapes to ripen more quickly, winemakers are being forced to harvest earlier to manage the crucial balance between sugar and acidity or look for more resilient grape varietals.
Planting the right cultivars on the right sites, using water more efficiently, reducing the use of herbicides and fungicides, and rather focusing on regenerative and biological control measures are important in mitigating climate change.
INDUSTRY INTERVENTIONS
The South African wine industry is acknowledged as a world leader in adapting to climate change and has been paying close attention to ways to mitigate it and improve
sustainability by investigating drought-resistant cultivars, irrigation and soil management and terrain selection.
Sustainable Wine South Africa (SWSA) is the alliance between the Wine and Spirit Board (WSB), the Integrated Production of Wine (IPW) scheme and Wines of South Africa. Together these organisations are driving the South African wine industry's commitment to sustainable, eco-friendly production.
IPW scheme producers farm according to independently audited guidelines around minimising the use of sprays, monitoring water usage and recycling the maximum water possible, as well as protecting the natural surroundings to prevent further habitat loss.
South Africa launched the world's first industrywide sustainability seal in 2010.
Issued by the WSB, it guarantees a certified wine's environmental credentials according to measurable, auditable criteria, making it possible for consumers to verify information simply by entering each seal's unique number on the SWSA website. Today, some 94.3 per cent of wines certified under the Wine of Origin scheme meet the requirements to carry the sustainability seal.
Regenerative farming is also better equipped to deal with the consequences of global warming, adds Reyneke. "Higher soil humus levels increase plant resilience against heat and drought, reduce run-off and erosion and create better water retention to keep the moisture in the soil for longer."
Reyneke says that vines are a bit like people in that a bit of stress keeps them on their toes. "Too much stress can be debilitating, but a little bit builds character."
Dr Albert Strever, senior lecturer in the Department of Viticulture and Oenology at the University of Stellenbosch, says that although there are some physiological benefits to
54 GREEN
"REGENERATIVE FARMING SYSTEMS SUCH AS ORGANIC AND BIODYNAMIC FARMING HAVE THE ABILITY TO SEQUESTER CARBON, ENABLING FARMING TO BECOME ONE OF THE BIGGEST SOLUTIONS FOR MANKIND IN TERMS OF GLOBAL WARMING." – JOHAN REYNEKE
– DR ALBERT STREVER
Reyneke Wines uses fungi instead of fungicides to combat downy mildew.
FAST FACT
Using data from 15 407 unique hectares of wine grape farms in South Africa, the 2022 Confronting Climate Change industry benchmark shows that white wine grape production produces 0.39kg of CO2 emissions per kilogram of fruit, only slightly less than the 0.4kg for red grapes.
having constraints in a plant, too much can be detrimental to grape composition. "Our wine industry is extremely diverse, and the production goal has to be kept in mind. Although we may think that the small berries and exposed bunches with developed tannins that are a product of a stressed environment are suitable in all cases, this may not be the truth. If my goal is low production of an ultra-premium Shiraz to target R700 a bottle, moderate and timely stress may be just what is needed. If I produce grapes to go into a R55 bottle of Shiraz for an easy-drinking wine, the aim will be higher productivity. Therefore, too much strain will not be preferable."
TECH TOUCHPOINTS
In South Africa, the TerraClim platform – funded by the Wine Industry Network of Expertise and Technology – is helping producers navigate the increase in seasonal changes. The platform uses pioneering integrated data resources to provide access to detailed climate and terrain information that assists in navigating the increase in seasonal changes with an eye on short- and long-term agricultural decision-making.
Dr Strever says that technology continues to play a role in mitigating climate change in the industry, even if not all of it can be deployed right away. "Lower-cost electric tractors are becoming available, but I am unaware of any in use in South Africa. Even in France, these are likely only used on high-end chateaux and aren't expected to be mainstream anytime soon.
"However, there are great advances in efficient pump systems and the cellar domain cooling systems. In the past, these kinds of technologies have not been attractive from a cost-benefit perspective, but with the electricity crisis and the rising fuel costs, more of them may become more mainstream."
BIODYNAMIC IS BETTER
Reyneke says that farmers use herbicides, pesticides and fungicides not because they want to, but because they believe they have to. "We need workable alternatives to herbicides, pesticides, fungicides, synthetic fertilisers, GMO crops and the like. We need to work with nature, not against it. This is not as complicated as people think; all it takes is an open mind and a willingness to learn. Biodynamic farming is a simple sell when we understand that we're borrowing the farm from our children rather than inheriting it from our parents."
The Reyneke team uses beneficial grains and legumes to out-compete weeds instead of using herbicides, following these up with high-density grazing of cattle in the vineyards. "Rather than pesticides, we use animals, for example, ducks,
to manage snails, and chickens to manage weevils, and dandelions to offer an alternative home, other than the vines, to mealybugs who spread leafroll virus. Instead of fungicides to combat downy mildew, we use fungi such as Trichoderma, in particular, the metabolite they excrete.
"On the whole, we have decided not to fight nature with chemicals, but to rather introduce natural checks and balances that already exist in the natural environment. This has proven to be not only successful, but also cheaper in terms of production inputs to continue farming over time."
Reyneke adds that farming in the modern agricultural manner looks after the physical and chemical elements, but has almost no focus on soil life. "For winemakers, soil life is the extra dimension of terroir that organic and biodynamic farming bring to winemaking, rather than taking anything away. It adds complexity, depth and character. The proof is there: some of the finest and most expensive wines in the world are organically and biodynamically certified," he concludes.
WINE GREEN 55 Images: Supplied
"RATHER THAN PESTICIDES, WE USE ANIMALS, FOR EXAMPLE, DUCKS, TO MANAGE SNAILS, AND CHICKENS TO MANAGE WEEVILS, AND DANDELIONS TO OFFER AN ALTERNATIVE HOME, OTHER THAN THE VINES, TO MEALYBUGS WHO SPREAD LEAFROLL VIRUS." – JOHAN REYNEKE
Ducks are an eco-friendly way to control vineyard snail populations.
Soil life brings an extra dimension to terroir.
Reyneke cattle graze among the grapes to help manage weeds.
WE ARE THE CHAMPIONS
South Africa has 55 wine farms recognised as World Wide Fund for Nature Conservation Champions. MATTHEW HIRSCH speaks to the owner of one
FAST FACT
Multiple WWF Conservation Champions have now introduced nature-based activities such as walking trails, hiking and cycling trails, wine safaris, outdoor dining and picnics, eco-lodging, and bird-watching. Bird-watching is one of the fastest-growing nature-based tourism activities worldwide.
Source: WWF
NATURE'S ATTRACTIONS
Vondeling Wines has opened the Babiana Trail and bird hide, which allows visitors to see as many as 30 different species of birds, some endemic only to the Cape Floral Kingdom, such as the Cape sugarbird.
The Babiana Trail is a short walk starting at the Vondeling Tasting Room. It takes you through vineyards, almond orchards and amazing flora and fauna.
Julian Johnsen is the owner and manager of Vondeling Wines, one of 55 wine farms in South Africa with the title of The World Wide Fund for Nature (WWF) Conservation Champion.
Raised in the United Kingdom, Johnsen says: "My father was a keen wine connoisseur. My parents had a little farm in the south of France where they grew grapes. They made rosé on the next-door farm. That's how I got into it." Johnsen went on to study agriculture and worked on farms in Australia before moving to South Africa, where he bought a farm in Wellington in 1991.
"We farmed, made wine and grew guavas in Wellington for about ten years. In 2000, we built Vondeling in Paarl, I took on a partner, and together we have farmed and grown the estate," he relates.
CHAMPIONING SUSTAINABILITY
Johnsen says the inspiration to go "more green" came from his wife, Dr Bridget Johnsen, who he met in South Africa. "I would describe her as an environmental warrior. She made me acutely aware of sustainability, carbon footprint and climate change way before the curve. She was the real driving force behind it, and we've continued that way ever since.
"Changing weather conditions present a problem," Johnsen says. "You've got to be aware of climate warming and very careful about the varieties of grapes you plant. You can no longer plant cool climate varieties inland."
Wine farming requires planning to ensure sustainability. "Some farmers are just farming for today, and they don't actually care about the future. But if you want your children and grandchildren to be able to farm the land you have to start doing the hard miles now," Johnsen says.
DID YOU KNOW?
"There are so many wineries in our part of the world, and we have such amazing bird life. I did some research and found that barely any of the wineries offered a birding option. This motivated me to start the trail. It's a beautiful place to relax, watch the bird life and reconnect with nature. It's nice to share that with people," Johnsen explains.
"We are fortunate to be situated in one of the most beautiful places in the world – the winelands of the Western Cape. Take the road less travelled to experience nature and enjoy the countryside," he says in conclusion.
The Cape Floral Kingdom is one of the six plant kingdoms of the world. It is considered to be one of the smallest yet most diverse kingdoms. Internationally recognised as a biodiversity hotspot, the Cape Floral Kingdom has 9 000 plant species of which roughly 70 per cent are found only in this small geographic area in the Western Cape. The Cape sugarbird, one of many bird species found in the area, is also the emblem identifying the 55 WWF Conservation Champions.
Source: WWF
"IF YOU WANT YOUR CHILDREN AND GRANDCHILDREN TO BE ABLE TO FARM THE LAND YOU HAVE TO START DOING THE HARD MILES NOW."
56 GREEN Images: Supplied PROFILE: VONDELING WINES
– JULIAN JOHNSEN
Julian Johnsen
Vondeling Wines
CHOOSE THE CORRECT PRESERVATIVE TREATED TIMBER FOR YOUR END APPLICATION (H classes)
H2 – Low Hazard : Inside above ground
H3 – Moderate Hazard : Outside above ground
H4 – High Hazard : Outside in ground
H5 – High Hazard : Outside in contact with heavy wet soil or in fresh water
H6 – High Hazard : Prolonged immersion in sea water
FOR MORE INFORMATION ON ANY ASPECT RELATED TO TREATED TIMBER PRODUCTS AND THE CORRECT USE OF TREATED TIMBER, OR WHERE TO CONTACT SAWPA MEMBERS, PLEASE CONTACT:
Tel: 011 974 1061
admin@sawpa.co.za
www.sawpa.co.za
H2 H3
H4
H5 H6
Wood-destroying
insects responsible for most damage to timber structures in South Africa
European house borer (Hylotrupes Bajulus)
• Found in the coastal regions, but most active between Gqeberha (Port Elizabeth) and Cape Town.
• Attacks only softwood species e.g. pines, spruces etc.
Larvae
Powder post beetle (Lyctus brunneus)
• Causes severe structural damage to infested softwood timbers if not preservative treated.
• The National Building Regulations require that all softwood timber used in buildings in the proclaimed coastal municipal areas must be preservative treated in accordance with SANS 10005.
Attack high starch containing sapwood of hardwood timber species.
• Found all over South Africa.
• Causes considerable structural damage to sapwood of hardwood species.
• The National Building Regulations require that all hardwood timber, with a high sapwood volume e.g. poles or sawn timber from fast growing eucalyptus trees, used in structures must be preservative treated in accordance with SANS 10005.
West-Indian drywood termite (Cryptotermes brevis)
Found in the coastal regions from Gqeberha (Port Elizabeth) northwards up to Richards Bay, with the highest occurrence in Durban and surrounds.
• Infests and inhabits the wood under attack, i.e. not subterranean.
• Can attack all softwoods and hardwoods, and mostly found in untreated roofing timber, door frames, flooring and joinery timbers.
• Causes severe structural damage to timber if not preservative treated.
• The National Building Regulations require that timber used in a building in the proclaimed coastal municipal areas must be preservative treated in accordance with SANS 10005.
Subterranean Termites (family Termitidae and Rhinotermitidae)
• Widely distributed across South Africa.
• Lives underground but accesses buildings through openings in foundations, cavity walls and conduit pipes, or in the case of suspended structures, by building termite mounds and passage ways.
• Can be contained by applying soil poisoning that requires ongoing maintenance, or by installing termite barriers in foundations.
• The use of pressure treated timber ensures permanent protection and peace of mind in areas with a high risk of subterranean termite attack.
Xylocopa spp (Carpenter bees)
• Found all over the country and burrow their nests in exposed timber e.g. overhangs of timber roof trusses.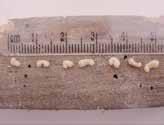 • Carpenter bees do not eat wood, but use it for nesting purposes.
• Use of preservative treated timber do not prevent infestation and the use of carpenter bee traps or contact action insecticides is required.
• Can cause severe damage over time as the young adults tend to return to the same nesting place and burrow new passages.
• Active in the summer months from October to late February.
Adult beetle
Flight holes
10 to 21 mm 2.3
to 7 mm
Clear vision is essential for environmentally responsible practices.
Become a member – be part of the future.
www.cemcon-sa.org.za
LET THERE BE (CLEAN) WATER
LINDI BOTHA explores an innovative water purification system providing rural settlements with clean water
SOUTH AFRICAN ACCESS TO WATER
• 19 per cent of the rural population lacks access to a reliable water supply.
• 33 per cent do not have basic sanitation services.
• 26 per cent of all schools (urban or rural) have no water access.
• 45 per cent of clinics have no water access.
Source: Greenpeace
An idyllic, fabled African village springs to mind when Murendeni Mafumo describes his childhood in Venda, where water was abundant and houses were set up along pristine streams, providing the lifeblood for the village. "The water flowed through the village and nourished us. It was clean and always available – we used it to grow much of our food. This is my idea of nirvana," he remembers. This is what Mafumo had in mind when he named his novel, plug-and-play water purification system Kusini Water – usi meaning a small village in the Venda language. His system, which provides water to 125 000 people monthly, and is growing, is a vital lifeline to settlements that lack access to clean water.
"The water flowing through our rivers today is severely contaminated," laments Mafumo. "It's not the clean water of yesteryear before mines and industrial complexes started polluting the water, sending toxins downstream. Now, if the water can't be purified, it can't be used. In some cases, people can't even use it to grow vegetables to sustain their rural households."
He is therefore motivated by one goal: ensuring everyone has access to clean drinking water.
NUTS AND UV LIGHT FOR PURIFICATION
Mafumo started his career at the Department of Water and Sanitation, where he spent much time researching water purification methods. While several projects looked promising, scaling up the technology from laboratory to industrial rendered much of the research impractical. After leaving the public sector, Mafumo continued his research, finding success in using carbonised macadamia nut shells. With the help of the Department of Science and Innovation, and the Technology
and Innovation Agency, Mafumo was able to commercialise the project, establishing the first treatment plants in 2019.
Kusini Water's system uses a filter comprising a mechanical nanofilter with an activated carbon block in the centre. This physically separates particles from water by trapping them inside the membrane. Carbonised macadamia nut shells, sourced from small-scale nut farmers in Limpopo, are used to absorb chemicals, such as as chlorine and pesticides, rendering the water 99.99 per cent free of disease-causing bacteria and parasites.
The system is gravity-fed, forcing water from a high level through the filters and then down to a tank where the water is sterilised using ultraviolet (UV) light. The system requires a power source for pumping the water and for the UV light. This is supplied by solar energy.
SERVICING THE UNSERVICED
Kusini Water systems are currently used in communities, schools, clinics and hospitals in rural areas not serviced by a formal water network. In one case, a municipality contracted Kusini Water to provide water to a village that would otherwise have to wait for weekly delivery.
DID YOU KNOW?
"Instead of sending a tanker every week that provides water through one tap and people have to queue for hours, our system has installed thirteen taps that provide continuous water," Mafumo explains. The company provides a convenient and cost-effective solution for companies whose workforce resides in rural settlements lacking basic facilities. Most systems are therefore commissioned and paid for by mining houses. Kusini Water systems come with flow meters, so checking that the water is flowing is as easy as logging onto an app.
Mafumo has big ambitions for the future. He aims to expand his footprint into Africa, reaching 75 million people by 2025. With ageing infrastructure and increasingly contaminated water in our river systems, the technology could not have come at a better time.
Water stress can lead to the emergence of a black market for water. In Zimbabwe and Kenya, a black market for water has emerged, partly due to government failure to extend water infrastructure into poor areas. These black markets are unregulated, leaving vendors open to selling contaminated water and increasing the cost of water at their will.
Source: Greenpeace
WATER GREEN 61
Images: Kusini Water
Murendeni Mafumo
Kusini Water provides water filtration systems that run off solar power and are mobile and scalable.
"IF THE WATER CAN'T BE PURIFIED, IT CAN'T BE USED. IN SOME CASES, PEOPLE CAN'T EVEN USE IT TO GROW VEGETABLES TO SUSTAIN THEIR RURAL HOUSEHOLDS." – MURENDENI MAFUMO
TOYOTA FUEL-CELL TECHNOLOGY opens new horizons for SUSTAINABILITY
The Toyota fuel-cell-powered Energy Observer boat docks in Cape Town in June 2023. This state-of-the-art sustainability project demonstrates the adaptability of Toyota hydrogen fuelcell technology.
Former racing catamaran turned ship of the future, Energy Observer, has made waves on its seven-year odyssey around the world as the first energy-autonomous hydrogen vessel. Toyota, official partner of Energy Observer and an avid supporter of their project from the start, specially developed a fuel-cell system for the Energy Observer maritime application.
Energy Observer is an electrically propelled vessel of the future that is operated using a mix of renewable energies and an on-board system that produces carbon-free hydrogen from seawater. The operators of the vessel are on a mission to meet people in 50 countries and 101 ports during their voyage, with an aim to prove that a cleaner world is not only possible but that the innovations can open doors to new sustainable energy systems. Their activities also demonstrate and share potential solutions to champion an ecological and energy transition – a challenge facing South Africa in particular.
ENERGY OBSERVER
Toyota's fuel-cell system, first introduced in the Toyota Mirai, the world's first mass-produced hydrogen fuel-cell electric vehicle, proved its value as a propulsion system on the road. However, the company has more recently been exploring the use of its fuel cell in other applications such as buses and trucks.
Toyota as a company is aiming to develop a hydrogen society and to "establish a future society in harmony with nature," as stated in its
26 MOBILITY
The project successfully demonstrates the adaptability of the Toyota fuel-cell technology to a variety of applications.
Energy Observer Productions I Antoine
Drancey
Energy Observer in Svalbard - August 2019.
Toyota believes that hydrogen is the catalyst for energy decarbonisation.
OVERVIEW OF THE BOAT
Length 31m
Width 13m
Weight 30 tons
Height 14,85m
Draft 2.2m
Crew members 5
Average speed 5/6 knots
The Energy Observer Foundation Exhibition village will be on display at Jetty 2 at the V&A Waterfront harbour from 12 to 18 June. Entrance is free and talks and videos about Energy Observer's Odyssey, the 17 Sustainable Development Goals (SDGs) and energy transition in South Africa will take place daily.
BEYOND ZERO:
Achieving zero and adding new value beyond it as part of efforts to pass our beautiful Home Planet to the next generation, Toyota has identified and is helping to solve issues faced by individuals and society, which Toyota calls "Achieving Zero". Toyota is also looking "Beyond Zero" to create and provide greater value by continuing to seek ways to improve lives and society for the future.
For more information about Beyond Zero visit: https://global. toyota/en/mobility/beyond-zero/
Environmental Challenge 2050 – this aligned perfectly with Energy Observer's mission and activities. From that common ground, the two have worked closely together on how a hydrogen fuel-cell system could be adapted to maritime applications.
The maritime-specific system was developed by Toyota Technical Center Europe in a mere seven months. It required a redesign of the Mirai's system, followed by the build and installation of the compact fuel-cell module. The project successfully demonstrates the adaptability of the Toyota fuel-cell technology to a variety of applications outside of land-based vehicles.
"We are proud of the association with Toyota and its fuel-cell system, as used on our ocean passages and tested in the roughest conditions. After seven years and nearly 50 000 nautical miles of travelling, including three ocean crossings, the Energy Observer energy supply and storage system is now very reliable. We believe that the Toyota fuel-cell system is the perfect component for this, industrially produced, efficient and safe. Being an ambassador for the Sustainable Development Goals (SDGs), our mission is to promote clean energy solutions and we share with Toyota the same vision for a hydrogen society," says Victorien Erussard, founder and captain of Energy Observer
The Toyota fuel-cell system has proven its benefits already for many years in the first-generation Mirai, and into the second generation zero-emissions vehicle revealed in South Africa earlier this year, but more recently other applications such as buses and trucks have been under development. Toyota believes that hydrogen is the catalyst for energy decarbonisation and such technology acceptance can accelerate modular fuel-cell solutions.
27 MOBILITY
Energy Observer Productions I Amélie Conty
Energy Observer Productions Amélie Conty
Victorien Erussard, Captain and Founder of Energy Observer - February 2020.
The Toyota Fuel Cell System integrated in Energy Observer - February 2020.
Solar and hydorgen technologies onboard Energy Observer.
Energy Observer in Sweden - May 2019.
With over 41 years' experience in supporting and financing SMEs, no one understands business owners like we do. That's why we're the first-choice business loan provider. With our business finance
R500 000 to R50m for expansion, working capital,
Business Finance Property Finance Property Joint Venture Fund Mentorship and Technical Assistance Green Buildings Finance
finance. We see you, entrepreneurs. Business owners. Job creators. You are everything to this country.
from
franchising, equipment, or to buy or revamp your warehouse, let us help you grow your business and create jobs. www.businesspartners.co.za
Up to R50m in business
Go green with Business Partners Ltd finance.
It's time to harness renewable energy, go o grid, harvest rainwater, and ultimately reduce your business' running costs.
Our Green Buildings Finance Programme provides up to 100% property finance ranging from R500 000 to R50 million to established entrepreneurs with a viable business who want to invest in green buildings and achieve green building certification. We finance the purchase, construction, and/or retrofit of buildings if their designs are certified under an eligible green building certification.
Extra benefits:
The cost of green certification is covered by a nonrefundable grant of up to R150 000. We offer a rebate of up to 40 percent of the capital expenditure needed to green your building and achieve green buildings certified status.
www.businesspartners.co.za
Business Finance Property Finance Property Joint Venture Fund
Mentorship and Technical Assistance Green Buildings Finance
Green Building FINANCE PROGRAMME gains momentum
A pioneering new finance programme has been launched and is expecting a significant increase in applications from South African entrepreneurs who want to build environmentally sound buildings or retrofit existing structures to turn them green, writes MARK PAPER , CEO at Business Partners International
More than R100-million of Business Partners International's Green Building Finance Programme's initial R600-million has been approved for building projects that will save huge amounts of energy and water for their occupants long after the life of the programme. The Green Building finance programme, which Business Partners established after raising debt funding of R600-million from the International Finance Corporation and further supported with funding made available by the UK Department for Business, Energy and Industrial Strategy for the Market Accelerator for Green Construction Programme with the purpose of scaling up the green construction market by incentivising financial intermediaries to develop and introduce new green construction finance products.
Although the advantages of environmentally sustainable buildings have become increasingly clear to South African business owners in recent years, push factors, especially unreliable water and electricity supply, are also aiding this transition. Recognising that the greening of a building remains a steep capital outlay for cost-sensitive entrepreneurs, what the Green Building Fund does is shorten significantly the time in which the additional capital outlay pays for itself and becomes a net competitive advantage for its owner.
The programme extends not only 100 per cent finance for a green building project, but also pays for the consultation process and audit to get the building officially certified as green. This, in turn, unlocks a 40 per cent rebate on the costs of the project's green elements. Through this mechanism, the actual cost of a R200 000 solar installation on a green building could shrink to R120 000, for example. What would normally take seven or eight years to pay for itself would now only take three or four years.
Qualifying criteria
To qualify as green, an official audit must show that at least 20 per cent fewer carbon emissions were caused by using green building methods and materials compared to standard building practices, and that ongoing water and energy
use is at least 20 per cent less than in standard comparable buildings.
The programme is open to a wide range of industries, including hotels, warehouses, industrial buildings, offices, hospitals, educational establishments, shops and residential property developments. The certification is focused solely on the building itself and not the activities housed in the building. Structures housing energy- and water-intensive businesses can therefore also qualify, as long as the building itself is at least 20 per cent more water and energy efficient.
The criteria are sensitive to the needs of specialised buildings, however.
A strong business case
So far, most of the applications received by the programme have been for the purchase and retrofitting of existing buildings to turn them green, rather than for new builds. This is in line
with the general trends seen in the property market, which has witnessed the number of new buildings fall since the pandemic, while the buying and selling of existing businesses have remained as strong as before. This pattern may change according to market forces and as the programme matures.
The business case for the greening of buildings has become compelling. Operational costs are lower in green buildings, as are vacancies and tenant turnover, while capital gains and returns on investment are higher. These "pull factors" will always remain and are bound to increase over time, regardless of what happens with the more recent "push factors", such as the deterioration of water and electricity supply, which have intensified interest in the greening of buildings in South Africa.
The Green Building FInance Programme is not only helping its direct beneficiaries to gain access to these advantages, but is also helping to establish green-building standards for the country, opening a path for other financial institutions to participate in a greener future.
costs are lower in green buildings, as are vacancies and tenant turnover, while capital gains and returns on investment are higher.
Operational
72 GREEN SPON S ORED CONTENT
istock.com/ Vanit Janthra
Image:
GREEN 73 Image: Supplied
Giving batteries a second life
Demand for lithium-ion batteries is soaring thanks to the growth of the electric vehicle market, but what happens to these batteries when they're no longer usable in vehicles? By
LANCE DICKERSON, CEO of REVOV Batteries
LiFe batteries. Because these are removed from EVs due to the lower capable charge and discharge rates, one can only expect a 2nd LiFe EV-grade battery to have a C rating of at most 0.8C, although this may change in different circumstances. (For reference, a fully charged 1C-rated battery with a capacity of 10-ampere hours should provide 10 amps for one hour.)
For static storage applications, this is normally an acceptable compromise, as the most valued factor in these scenarios is the full capacity of the battery rather than its capable charge and discharge rate. 2nd LiFe batteries are actually often comparable to their first-life counterparts when configured properly because the remaining good cells are used.
Moreover, because these cells were designed for mobility and not storage in their first life, they can withstand harsher conditions, such as higher temperatures and tolerance to higher charge and discharge rates.
Environmental advantages
There's no doubt we're living in a battery boom as the world shifts from internal combustion-engine vehicles to electric vehicles (EVs). Although they retain their reliable performance and low internal resistance, the lithium-ion batteries used in EVs lose capacity over time, and at some point, the weight of the battery no longer justifies the output, and it must be changed.
However, when these batteries are taken apart, perfectly good individual cells remain. These cells are taken out and reconfigured into storage batteries with new casings, wiring and battery-management systems. Repurposed batteries are ideal for storage applications because weight is not a limiting factor. It's important to understand that these are repurposed – rather than second-hand items. We call these well-engineered storage batteries 2nd LiFe.
Testing, testing
After being removed from the EV, batteries are inspected for mechanical faults, and a capacity test is performed on the individual battery cells. Then, the cells are are paired according to internal resistance, which may have changed
Repurposed batteries are ideal for storage applications because weight is not a limiting factor.
during use in the EV, and a new battery is built, generally at a different voltage and capacity, using the successfully recovered cells. Part of this process involves installing a new battery management system to facilitate the functioning of the cells in their new application.
Finally, the complete new 2nd LiFe battery is tested for capacity and subjected to the same forms of quality control as employed in any standard industrial battery-manufacturing plant.
Static storage
2nd LiFe batteries are ideal for static storage, both in renewable installations and uninterrupted power supply systems. It comes down to chemistry: at present, there is no better chemistry than lithium iron phosphate for storing electricity. It is simply the most efficient.
Generally speaking, there is a notable expected difference in charge and discharge rates when comparing 2nd LiFe batteries to 1st
2nd LiFe batteries are undoubtedly an environmentally friendly alternative to first-life storage batteries, which compete with the EV industry for raw materials. The minerals are mined, shipped, beneficiated and then shipped around the world again. This comes at a massive carbon cost – one of the ironies of the burgeoning renewable energy market. A 2nd LiFe battery's carbon footprint is as close to negligible as physically possible because the carbon cost comes from the cells' previous life and the repurposing process.
Sourcing components
South Africa has a low EV penetration rate, but the country cannot live in isolation, and the upsurge in EVs will occur. How these are powered is an interesting question, and there is no doubt that the sustainable solution is renewables, in particular, solar, which itself requires static storage. It is not hard to imagine an EV charging station powered by solar, with battery backup made of 2nd LiFe batteries – the very definition of the circular economy. It is high time people start putting their money where their mouths are and help to drive the green agenda more aggressively.
76 GREEN THOUGH T LEADERSHIP: LI T HIU M B A TT ERIES Images: istock.com/ Black_Kira, supplied
Lance Dickerson
THAT'S SUSTAINABILITY, FIRST.
Not only were we the rst to measure kiln emissions in Southern Africa, we were the rst to install bag-house lter technology to reduce kiln emissions, setting a benchmark for the industry by not only identifying a production problem but providing a productive solution. We were also the rst to achieve a 90% reduction in particulate emissions and a 33% reduction in CO2 emissions because, as the leaders in sustainability, putting sustainability rst has been, and always will be, second nature to us.
www.afrisam.com Creating Concrete Possibilities
1012337