WE COVER EVERY BASE IN AGRICULTURE
CHS is a farmer-owned cooperative with one mission: helping those farmers win. It's why our cooperative team provides the inputs, technology and solutions to sustainably grow crops, the infrastructure to move grains and other products around the globe, and the fuels and energy to power the communities we serve. And what starts in farmers' fields becomes the food we enjoy at the ballpark and on our home plates.
Learn more at chsinc.com .
3 TABLE OF CONTENTS 5 Club Directory 7 Ownership Letters 8 Artist Bio 9 CHS Letter 10 Ownership Bios 11 GM & Executives 13 From Independent To Triple-A 14-15 Advocating For Minor Leaguers 16 Manager Toby Gardenhire 17-18 Coaches, Athletic Trainer & Strength Coach 20 Pig Names 23-29 Saints Players 30 Series Preview 31 Player Story 32 Saints Roster 33 Opponents Roster 35 Baseball America Twins Top 10 Prospects 38 League Write-Up / Mileage Chart 39 2021 Standings / Art Program 40 Minor League Terms And Phrases 41 Q & A with Manager Toby Gardenhire 43 Grounds Crew / Operations Staff 45 The Greenest Ballpark in America 48 Umpires / What's On The Menu? 49 Saints Trivia Questions 50 Saints Trivia Answers 51 St. Paul Saints Entertainment Team 52 30 Season Of Fun 53 Minnesota Twins Minor League System 56 Saints Broadcasts 57 Latin Legend Minnie Miñoso 61 2022 Promotions Schedule 65 Saints Front Office Staff 66 2022 St. Paul Saints Schedule
A game of moments
4 securian.com Securian Financial is the marketing name for Securian Financial Group, Inc. and its affiliates. Insurance products issued by affiliated insurance companies, including Minnesota Life Insurance Company and Securian Life Insurance Company, a New York authorized insurer. Securities and investment advisory services offered through Securian Financial Services, Inc., registered investment advisor, member FINRA/SIPC. 400 Robert Street North, St. Paul, MN 55101-2098 ©2019 Securian Financial Group, Inc. All rights reserved. F83044-13 Rev 4-2020 DOFU 4-2020 1113196 INSURANCE INVESTMENTS RETIREMENT
Whether you're watching our hometown Saints in a packed stadium or your kids in a neighborhood park — every pitch, every swing, every moment has the potential to become something unforgettable. Securian Financial offers insurance, investment and retirement solutions that give you the confidence to enjoy the here and now. So you can make every moment count. Find out more at securian.com
OWNERS
Marvin Goldklang
Jeff Goldklang
Mike Goldklang
Dr. Gerald Goldklang
Mike Veeck
Bill Murray
Larry Eagel
Tom Whaley
Alton Phillips
Van Schley
Minnesota Twins LLC
CHAIRMAN OF THE BOARD
Marvin Goldklang
PRESIDENT
Mike Veeck
EXECUTIVE VICE PRESIDENT / GENERAL MANAGER
Derek Sharrer
EXECUTIVE VICE PRESIDENT / BUSINESS DEVELOPMENT
Tom Whaley
EXECUTIVE VICE PRESIDENT /
Chris Schwab
VICE PRESIDENT OF
Sean Aronson
VICE PRESIDENT
Zane Heinselman
VICE PRESIDENT
Sierra Bailey
DIRECTOR OF
Eddie Coblentz
TICKET
DIRECTOR
Shana McGlynn
Rob Thompson
MULTI-MEDIA CONTENT
Joey Skare
DIGITAL MEDIA SPECIALIST May
TICKET SALES MANAGER
Michael Villafana
SENIOR ACCOUNT EXECUTIVE Luke Mericle
TICKET SALES EXECUTIVES
Kailyn Johnson Eric Simon
CHS FIELD EVENTS COORDINATOR
Grace Hall
BUSINESS MANAGER / COMMUNITY RELATIONS
Krista Schnelle
OFFICE MANAGER
Gina Kray
DIRECTOR OF BALLPARK OPERATIONS
Curtis Nachtsheim
DIRECTOR OF FIELD OPERATIONS
Marcus Campbell
FIELD OPERATIONS SUPERVISOR
EXECUTIVE
VICE
SENIOR
5 CLUB DIRECTORY
SALES AND OPERATIONS
/ DIRECTOR
MEDIA RELATIONS/BROADCASTING
/ ASSISTANT GENERAL MANAGER
/ BRAND MARKETING AND EXPERIENCE
FAN SERVICES & COMMUNITY PARTNERSHIPS
OFFICE COORDINATOR
OF CREATIVE SERVICES
PRODUCER
Aly
Cody Pamperin
CHEF James Cross
PRESIDENT OF OPERATIONS / PROFESSIONAL SPORTS CATERING Justin Grandstaff DIRECTOR OF OPERATIONS / PROFESSIONAL SPORTS CATERING Gregg Kraly PREMIUM MANAGER Sarah Spires
BUSINESS MANAGER Amy Schroer INTERNS Zach Brunner Will Cardenas Hunter Chovanec Jake Clark Maria Flynn Brooklyn Godes Jesse Harwin Allie Johnston Asa Nielson Mia Pardo Peyton Reece Max Schobel Allie Schramel Caleigh Trachtman CONTROLLER Wayne Engel MASTERS OF CEREMONIES Lee Adams Rita Boersma Nicholas Leeman BROADCASTERS Sean Aronson J.W. Cox PRE/POST-GAME HOST Steve Linzmeier TEAM PHYSICIANS Andrea Saterbak, M.D. Steven Meisterling, M.D. MASCOT Mudonna CHS FIELD Capacity: 7,210 2022 SAINTS PROGRAM EDITOR Sean Aronson PRODUCTION COORDINATOR Rachel LAYOUT, DESIGN & PHOTOGRAPHY Rob Thompson ST. PAUL SAINTS / CHS FIELD : 360 Broadway Saint Paul, MN 55101 Office Phone : 651-644-3517 I Tickets : 651-644-6659 I Fax : 651-644-1627 I www. saintsbaseball . com
Now that season number one as the Twins Triple-A affiliate is in the rearview mirror I have a confession to make. I was nervous, maybe even a little scared. I've taken many chances during my decades in the game of baseball, but this one kept me up at night. Did I make the right decision? I guess time will tell, but not asking Jose Miranda for an autograph might be the single biggest mistake of my time in the game of baseball. OK, so that's not entirely true (although after the season he had, getting his autograph would have been nice). I wondered whether moving from an Independent Professional Baseball team to a Triple-A affiliate was the right move.
From the beginning I believed it was the right time to make the change. The game of baseball has never needed more fun than it does today. My grandfather and Dad both proved that fun at the Major League level just made sense. As the Saints did in 1993, when we turned the game on its head with our Independent team that many thought wouldn't last past the Fourth of July, I imagined our "Fun Is Good" approach on a grander stage could accomplish this. Rome wasn't built in a day, but they were laying bricks every hour.
Much like in 2015 when we moved into CHS Field and began with the parade to end all parades, we knew that Opening Day in 2021 needed something humorous right out of the gates. What better way to do that than have a little fun at Major League Baseball's expense. With new rules across the Minor League landscape, we decided to take a jab at the Triple-A change of larger bases. When our grounds crew brought out four-foot bases and set them around the diamond, fans knew we weren't changing.
Throughout the season we continued with the humorous approach whether it was setting a North American record for longest cup snake or the largest game of duck, duck, grey duck. And in return you, the fans, showed up in droves. You continued to believe in us and let the rest of the baseball world know that laughter at baseball games still works. You helped us become the fifth best drawing team in all of Minor League Baseball.
Our staff, led by Derek Sharrer, continued to work tirelessly coming up with unique ideas that kept our fans entertained. On top of that, we welcomed in a new set of fans. Those that wanted to see some of the top talent in Minor League
Baseball at CHS Field. The two groups realized there is a place for both fun and baseball in one ballpark.
While I kept an eye on one of my good friends, George Tsamis as he led the team in Kane County, a special thanks goes out to Toby Gardenhire and his staff. They were easy to work with and brought an exciting brand of baseball to the ballpark.
As we enter the first full-season as the Twins Triple-A affiliate in 2022 I want all of you to remember one thing: this organization is still yours. If you have ideas for a promotion, let me know. If you want to see a certain giveaway, tell me. If you feel like we can get better, then I'm here to listen. Our goal, with your help, is to make sure the laughter never dies.
Fun Is Always Good, - Mike Veeck Saints fans,
What a ride the last few years have been! The Saints have transitioned from the pre-eminent independent baseball team in the country to the Triple-A affiliate of your hometown Twins. We have all experienced the impacts of a once in a lifetime global pandemic. The Twin Cities has been at the forefront for both much needed social change as well as significant suffering. But through it all, one thing has not- and will never- change. Who we are.
We began 2021 a bit late, with limited seating for the first month of games. That did not deter you from providing the same Saints energy to CHS field, and by mid-summer ballgames at the nation's finest Minor League park felt like old times. You didn't miss a beat. Somehow, we knew you wouldn't.
We enter 2022 with 70+ games on our schedule for the first time in our history, a full slate of promotions ready to be performed from their usual perch, and a quality of baseball that is second to one.
So sit back and enjoy the experience of AAA baseball at CHS Field. There's truly nothing better. Oh, and Go Twins!
- Marv Goldklang
FROM MIKE
FROM MARV
7 OWNERSHIP LETTERS
PROGRAM COVER ART
by Jennifer Soriano
Jennifer Soriano grew up on Minneapolis' vivacious North side, but made the move to West St. Paul where she enjoys St. Paul's active arts community. She received her B.A. in Studio Art from the University of Dallas and her MFA in Illustration from Academy of Art University in San Francisco. A veteran art instructor, Jennifer has been teaching drawing and painting professionally for 23 years. She received an American Advertising Award for her work designing Barley Johns Brewery's main product line character. Her work has been featured in Artist's Magazine, The Best of Drawing, and was the 2021 Best Drawing Winner at the Minnesota State Fair. Her work is a part of the permanent collection of the Minnesota History Center and in private collections throughout the United States.
8
CONTACT: instagram.com/sorianofinearts sorianofinearts@gmail.com Tune-in before every Saints home game! Check the St. Paul Saints Facebook page for broadcast times. JENNIFER SORIANO ARTIST BIO
A letter from CHS
Welcome to CHS Field! At CHS, we understand the value of teamwork and fun. That's why we're proud to team up with the St. Paul Saints — the Triple-A affiliate of the Minnesota Twins — for another exciting season of baseball as we celebrate the Saints' 30th season in St. Paul.
Just like baseball, success in farming requires commitment, teamwork and skill. That's why our dedicated cooperative teammates throughout Minnesota, across America and around the world work closely with local cooperatives and our farmer-owners to fulfill our purpose of creating connections to empower agriculture.
The CHS team invites you to discover how we fulfill our purpose, guided by our core values of safety, integrity, inclusion and cooperative spirit to cover every base in agriculture and help America's farmers win, at chsinc.com.
Go Saints!
Jay D. Debertin
President and CEO, CHS
WE COVER EVERY BASE AGRICULTURE
9 © 2022 CHS Inc.
IN
MARV GOLDKLANG Chairman
Although a lawyer by profession, he enjoys working around the ballpark more than in a courtroom or the boardroom. A part-owner of the New York Yankees, Marv has served as the Saints Chairman of the Board since the team's inception in 1992. He played a key role in the formation of the "new" Northern League in 1992 and moved to the forefront again in 2006 with his leadership in the formation of the "new" American Association. Most recently, he helped negotiate the Triple-A partnership between the Saints and Minnesota Twins.
In addition to the Saints, Marv is the principal owner of Charleston (SC), the Yankees affiliate in the Class A South Atlantic League.
Marv serves as Chairman of the Board for the Goldklang Group, which he co-founded in 1999, whose members provide management and consulting services. In addition to working with the teams in which he has a direct interest, the Group has several major and minor league sports franchises among its clients. It also has participated in the construction of sparkling new stadiums in St. Paul, Charleston, Hudson Valley and Brockton (MA) as well as assisting in the renovation of the Sioux Falls stadium.
Trademarks of his teams are their high attendance figures and national reputation for interesting, innovative, yet timely, promotions. Marv is an inductee in both the South Atlantic League and Florida State League Halls of Fame and is a member of the Board of Trustees, which oversees Minor League Baseball. He serves as an executive member of the Business Affairs Committee for MiLB. Baseball America has identified Marv as among the most influential people in the industry.
Marv's interest in baseball goes back to his college days when he pitched for the University of Pennsylvania. There, he set a school record that still stands when he hit four batters with four pitches. Not only did he do it in the same inning, but he did it to consecutive batters.
MIKE VEECK President
It is a name synonymous with FUN at the ballpark. Veeck continues to blaze new trails every baseball season. After all, who else would hire a dog or pig to deliver baseballs to the umpire, a Roman Catholic nun to give massages, mimes to perform instant replays, or lock fans out of the stadium to set an all-time attendance record for fewest people at a game.
The Veeck family started in baseball nearly a century ago when Veeck's grandfather was president of the Chicago Cubs. Veeck's father, Bill, was a Hall of Fame owner with the St. Louis Browns, Cleveland Indians, Chicago White Sox, and the then-minor league Milwaukee Brewers. Bill Veeck will always be remembered for signing Larry Doby, the first black man to play in the American
League, and for sending 3'6" Eddie Gaedel to the plate for the Browns in a 1951 game against Detroit. It is with the belief that anything is possible and no idea too silly that Veeck operates his ballclubs.
Veeck is also part owner of the Charleston RiverDogs and is a consultant for one other. He has served to put fun back into baseball while proving his ideas are not specific to sport. An advertising professional, coveted public speaker, founder of the Veeck Promotional Seminar, and all-around idea man, Veeck wrote a book, entitled "Fun is Good," describing how this simple philosophy leads to success in any business.
Veeck has spoken and entertained groups at companies such as 3M, the NBA, General Mills, and NASCAR.
Veeck and his wife Libby, reside in Mt. Pleasant, S.C. He is the father of two children, William "Night Train" and Rebecca.
JEFF GOLDKLANG Managing Director
Goldklang, a left-hander out of New Jersey, has been involved with the Group in various executive roles since his arrival in 2002. He began his career with the Charleston RiverDogs in 1994, handling the concessions and merchandise operations and was instrumental in the transition of the club into its new ballpark for 1997.
Upon leaving the RiverDogs, Goldklang joined Integrated Sports International, continuing with them through their acquisition by SFX Sports Group and subsequently Clear Channel Entertainment. During his tenure, Goldklang was part of the group that developed the Properties division of SFX Sports, managing all aspects of the merchandising program and specializing in the formation of sponsorship agreements with national brands, primarily sports related. In addition, he developed marketing programs for SFX Sports as well as the Theatrical, Radio, and Outdoor divisions of Clear Channel Entertainment.
Goldklang's current responsibilities as President within the Group center on the broad scale oversight of the Group's two franchises. This includes managing the financial operations of the Group's entities and managing the year-round use of venues.
Goldklang resides in New Jersey with his wife Erica and sons Jared and Jacob.
BILL MURRAY Team Psychologist
A lifelong baseball fan, Bill has been a part of the St. Paul Saints since the team's inception in 1993. On Opening Night, he was stationed outside the ballpark selling programs and later tossed out a first pitch. The next night, he coached first base. He was in the coaches' box again on August 10, 1997 when he played a major role in the biggest rally in team history. That night the Saints trailed Sioux Falls, 9-2 after three innings. With the pennant race in full swing, manager Marty Scott turned the third base coach's box over to Murray, who
10 SAINTS OWNERSHIP & EXECUTIVES
had been coaching at first base that game.
St. Paul promptly began to rally, chipping away at the Canaries. It was 9-8 in the eighth inning with Lamarr Rogers on second and Dwight Smith on third and two out when things really got interesting. Lance Robbins singled to shallow left. Smith scored easily and Murray daringly sent Rogers home as well. Rogers barely beat the throw to the plate and the Saints had a thrilling 10-9 victory – and the biggest come-from-behind win in franchise history. Among Murray's duties when he visits St. Paul: morale boosting and BP crusher.
TOM WHALEY
Executive Vice President
The St. Louis, MO native is a recovering attorney whose baseball career began accidentally in 1992 when he sold an outfield wall billboard, program ad, and four-season tickets to the general manager of a moving company as they stood on the courthouse steps following a hearing.
From 1993-98, he served as the Saints' Director of Operations and Assistant General Manager.
He spent two seasons as the Director of Corporate Sales for the Tampa Bay Devil Rays before joining the Goldklang Group in January 2001. He was principally involved in the start-up of the Can-Am League's Brockton Rox and the construction of a new baseball stadium and conference center in the Boston suburb in 2002. A year later, he was on hand when the Rox won the league championship.
In August 2002, he returned to the Saints, assuming his current position as Executive Vice-President responsible for business development and was one of the instrumental people in making CHS Field a reality. He purchased an ownership interest in the Saints in 2005. He lives in Lino Lakes with his wife, Kathleen. Three grown children live in a galaxy far, far away. Whaley is the past Board Chair for the St. Paul Area Chamber of Commerce.
DEREK SHARRER Executive Vice President / General Manager
Since moving to the Twin Cities in 2004, Sharrer continues to make the St. Paul Saints one of the more successful Minor League baseball teams in the country. His hard work and dedication have been rewarded, receiving Executive of the Year honors in the American Association from 2015-19. He oversaw the opening of CHS Field in what was an historic, record breaking year for the organization. The record breaking first year was topped in 2016 when the Saints finished seventh in all of minor league baseball in average attendance and number one in percent capacity, at 117%. They have topped Minor League baseball in percent capacity from 2015-19, averaging 113% capacity over that time. In 2021, the first season as the Twins Triple-A affiliate, the Saints were the fifth best drawing team in all of Minor League baseball.
Upon beginning his career in Fort Myers, FL with the Goldklang Group's Florida State League franchise, the Whiteland, IN native rose quickly through the ranks of the Miracle, ascending to the GM's chair in 1997. As part of the job, he worked extensively with the Miracle's parent team – the Minnesota Twins – during spring training. The Miracle consistently bucked the trend of poor Florida
State League attendance and led in that department under Sharrer.
In 2001, he moved to Charleston, SC. The RiverDogs, a Tampa Bay affiliate in the Class-A South Atlantic League, set attendance records every year Sharrer was there. With the help of such interesting promotions as Nobody Night (when fans weren't allowed into the ballpark until it was an official game), the RiverDogs drew a then team record 259,007 fans in 2003. Charleston mayor Joe Riley thought so much of Sharrer that he helped organize a special day in his honor before he left to join the Saints.
The days in St. Paul have been just as magical, leading a staff that has come up with promotional ideas that have gained national attention. Everything from Bud Selig ties, to the Michael Vick Chew Toy, to the incredible Bobblefoot, to the World Record Pillow Fight in 2015, to the most recent ballpark-wide food fight in 2018.
"St. Paul is a special place to live and work – particularly if work is minor league baseball," Sharrer said. "The Saints' tradition –thanks primarily to our fans – was established long before I arrived. I'm just thrilled to be a continuing part of it."
Sharrer resides in Woodbury with his wife Kandice, sons Sullivan and Lawson. "My family and I have thoroughly enjoyed our time here," he said. "We are looking forward to many more years to come."
CHRIS SCHWAB Executive Vice President / Sales and Operations
This season will mark Chris's 19th in baseball, all with the Goldklang Group. This White Bear Lake native received his Bachelor of Science degree in Marketing from Minnesota State University.
In 2004, he started as a game day intern during the Saints championship season. Following that season, he moved to Sioux Falls and began working with the Canaries. Chris had many rolls with "The Birds" including Promotions Director, Box Office Manager, Director of Sales, and Assistant General Manager. The 2008 season was a banner year for Schwab and the Canaries, while breaking attendance records, the Canaries brought home their first, and only, championship.
Following the 2009 season, Schwab found his way back home to St. Paul. He works heavily in the ticket and sponsorship sales area and can be heard every game night telling fellow staff members "smiles everyone." Chris knew that sales was in his blood when, in 1993, he set the Minnesota Cub Scout record in nut roll and Christmas wreath sales. "When you have the opportunity to work with people like Tom, Derek, Mike, Marv and Bill, it makes the 17-years go by quickly".
He continues in a leadership role in ticket sales and corporate partnerships with the Saints, a position in which he's helped shape the organization's sales philosophy and contributed significantly to its growth. In addition, as part of the Saints transition from independent to affiliated baseball, Schwab has served as one of the primary liaisons between the Saints front office and the Twins baseball operations staff.
Schwab resides in Hugo with his wife Jocelyn, their son Hudson and their family dog Charlie.
11
1Offer valid to persons with no prior checking relationship with SPIRE in the last 12 months. $100 minimum deposit required to open Free checking account. $50 minimum deposit required to open a Saints or Teen checking account. To qualify for $100 offer, account holder must set up an Automatic Payment or Direct Deposit and make a total of 6 SPIRE debit card transactions (not including ATM transactions) within 60 calendar days from the date the account was opened. Account must remain open for six months. $100 will be deposited to the checking account upon account opening. If all requirements of offer are not met, SPIRE reserves the right to reclaim the $100. Account holder responsible for any applicable taxes. Limited time offer valid 4.1.22 - 9.30.22. Subject to termination at any time. Other conditions and restrictions may apply.
2$50 minimum deposit required to open a Saints Free Checking Account at SPIRE. Receive a voucher redeemable at the Saints box office for two free Saint Paul Saints Outfield Reserved tickets when you open a new Saints Free Checking Account. Voucher will be issued at the time the new Saints Free Checking Account is opened. One voucher will be issued for each Saints Free Checking Account opened. Offer valid to persons with no prior Saints Checking relationship with SPIRE in the last 12 months. Free tickets are subject to game availability and seat availability. Ticket vouchers have no cash value and must be redeemed during the dates listed on the voucher. Lost or unused vouchers will not be replaced. Offer subject to termination at any time. Insured by NCUA
12
OFFICIAL CHECKING ACCOUNT OF THE ST. PAUL SAINTS Get $1001 and 2 Free Saints Tickets2 when you open a new SPIRE St. Paul Saints Free Checking Account today!
"Nobody likes to change. There will always be resistance to change, and there always will be change. And the quicker you get to that, the easier it is. It's not such a difficult thing." Those words weren't spoken by a great philosopher, a poet laureate, or a well-respected scholar. No, that insightful little nugget was uttered by none other than actor Nick Nolte. He was talking about humans in general, but he could have been talking about some Saints fans. Or Minor League Baseball. Or players that put on a Saints uniform. Or even teams that came to CHS Field to take on the Saints. With change, comes adaptability and as Nolte finishes his quote he says, "We're great at adaptability. It's our strongest suit." And therein lies the overall theme for the Saints in their first Triple-A season.
The St. Paul Saints are different. We were more distinct than the other teams in the American Association. We are quirkier than our brethren at Triple-A. We do things most other teams don't do. The on-field promotions, the promotional nights that poke fun at anything and everything, the social media. We take chances other teams are afraid to take. That's not to knock anyone else. There are plenty of innovative and creative teams across the country. There are teams that draw exceptionally well because they're good at what they do. But when it comes to the overall show the Saints are the OG. We've been doing it longer and just because we were moving to a larger stage, Hello Triple-A, didn't mean we were going to change.
That's not to say the move to Triple-A was a smooth one. It definitely took some getting used to for everyone involved. I'm not going to sit here and tell you it was perfect because it wasn't. There are certain things Triple-A teams are used to having that we didn't realize until after the season began. Visiting teams informed us of certain amenities that we were missing and tried helping us accomplish those goals. It's not easy being the new kid in town, but baseball is a tight knit community, and their help was greatly appreciated. Our goal is to stay ahead of the curve, never be behind it.
While our opposition helped with suggestions, it was our team that had the biggest adjustment. Believe it or not,
most Minor League teams don't do most of what goes on at CHS Field. There is no witty banter between pitches, no ushertainers interacting with fans, standing on the dugout screaming at the top of their lungs, or getting the crowd to do calisthenics during the game. It's easy for a hitter or pitcher to tune out regular crowd noise, but when you're not used to other disturbances the mechanism that shuts out regular noise can't filter out the extracurricular activity. Let Randy Dobnak explain his start at the home opener on May 11. "It was different from what I'm used to," he said. "There were just some things that were kind of weird. I don't know how to explain it. Some guys said it was like being at an NBA game, where there were weird things between every inning."
"The fans were awesome," Dobnak said. "It was an experience, I guess you could say." Dobnak isn't wrong. It truly is "an experience." One if you're not used to, it can be a disruption.
This is where adaptability comes into play. And not just for the players, but for us as well. Both the players and the organization found common ground. Lee Adams, Nicholas Leeman, and Rita Boersma weren't going to change their hilarious between pitches banter. But they could alter how close to the next pitch they got.
Players wanted walk-up music, something the Saints have never done. But you want to make your guys feel as relaxed as possible so Andrew Crowley, our Musical Guru, decided to make the players happy and for the first time in the franchises history he played the music they wanted.
From the beginning of the season until the end of the year everyone started to get on the same page. The Saints organization, the players, the road team, all started working in perfect harmony. The first season set the roadmap for all future years. It was a little give and take on all sides, but in the end we didn't change, the players were made to feel comfortable, and the visiting teams helped us become even more successful. Because as the great philosopher Nick Nolte said, "We're social animals. We've got to get along together. It's in our nature. We're hardwired that way." INDEPENDENT TO TRIPLE-A, SEASON ONE IN THE BOOKS
13
FROM
Times are changing. The world around us is evolving quickly. There are so many hot button issues right now that it's difficult to have a conversation with each other. But if you want the narrative to shift you must take the issues into your own hands. Fans heard all about the collective bargaining agreement discussions during the off-season, but that was between the owners and the players union, who only represent players on the 40-man roster. The difference between being on the 40-man roster and being left off is as different as chalk and cheese.
Let's at the advantages for a player on the 40-man roster:
• $41,400 minor league all Players
roster can bounce up and down from the Majors to the Minors (providing they have an option available during the given season). If you're not on the 40-man roster, the Major League team needs to either remove a player from the 40-man roster, trade a 40-man player, or place a player on the 60-day injured list. Obviously not impossible, but more difficult that just getting called up to the Majors if you're on the 40-man roster.
Minor League players have had trouble making ends meet since the beginning of time. Remember, nobody represents players not on the 40-man roster. They aren't a part of a union. No one fights for better pay, better accommodations, health insurance, etc. That has slowly started to change, and it began in 2020 with an organization called the Advocates for Minor Leaguers.
• $82,700 a player a second major league at least of Major
•
• There
• $450,000
• Players
• Marijuana Major League
On top of all that, it's for you to get called up to the Major Leagues. To get promoted, a player on the 40-man
According to their website Advocates for Minor Leaguers is "A nonprofit founded in 2020 by former players Raul Jacobson, Ty Kelly, Matt Paré, longtime labor leader Bill Fletcher Jr., and others, to provide a collective voice for Minor League baseball players. For decades, Minor League players endured exploitative working conditions, including extremely low pay, without anyone on their side. Advocates for Minor Leaguers set out to change that. In less than two years, the organization has cemented its place in the baseball landscape and begun to win unprecedented victories for Minor League players."
This organization has worked tirelessly for the rights of Minor League players. This story isn't a puff piece about the Advocates for Minor Leaguers, but they are at the forefront of an important fight for the players that you watch during the summer.
At the same time, I'm not trying to make the Major League organizations the bad guys. I'm just here to report the facts that are out there. The average Major League franchise is worth $1.91 billion dollars. That's billion with a "B." Now that number is a valuation. It doesn't mean every owner is a billionaire or has that money at its fingertips, but we can agree that sports entities as
14 ADVOCATING FOR MINOR LEAGUERS
look
minimum
salary for
signing a first Major League contract without having at least one day of Major League service
minimum for
signing
contract without having
one day
League service
Enrolled in the MLB Health and Welfare Plan
is no charge for coverage for active MLBPA members and their eligible dependents
Life Insurance coverage
are entitled to first-class airfare for any travel that is required or directed by the Club
Use – Players are now covered by the
Joint Drug Program.
easier
a whole make lots of money. Most owners are intelligent people and didn't get to the point of owning franchises, and then holding on to them, because they are losing money. Major League franchises do have many costs associated with running an organization and one of those costs are the players. The goal is to produce players at the Minor League level in hopes they help your club at the Major League level. Sure, you can trade for a guy, or sign someone in free agency, but the best way to compete for most teams is to develop talent. That being the case, why not invest in that talent the moment you draft them?
The minimum annual salary for a Minor League player is $4,800 while the median annual average salary for a Minor League player is $12,000. According to the Assistant Secretary for Planning and Evaluation, the poverty guideline for an individual in the U.S.is $12,800. I realize Minor Leaguers have the ability to make money during the months they aren't playing, but when baseball is your livelihood you need to train year-round. How many companies will hire you for four-to-six months during the year?
The first domino to fall in favor of Minor League players came during the 2020 off-season and was implemented for the 2021 season. The players saw a significant pay raise. Significant, in this case, is a relative term. For example, if you're making $1 a day and you get a raise to $2 a day, that's a 100% increase. If I told you someone got a 100% pay raise your first question would be, "Where can I sign up?" You would think a 100% pay raise is significant, but when you heard the actual dollar figure you would realize that percent increase was misleading. Players at Class A had their weekly salaries increase from $290 to $500 (72.4%), Double-A from $350 to $600 (71.4%) and Triple-A went from $502 to $700 (39.4%). The percentages are astronomical, but when you break it down if you're a Class-A player and you're making $500 a week that's $26,000 a year. If you're a Triple-A player, chances are you're older, have a family and kids and you're hauling in what would be $36,400 a year. Here's the catch. Minor League players aren't paid for an entire season. They don't make any money during Spring Training AND they're only paid during the baseball season. Again, they are free to get other jobs in the off-season, but it's not going to be a cushy office job that pays you a hefty salary.
The pay raise is a step in the right direction, but it's one step of hopefully many. At some point Minor League players are going to have to make more. With the pay raise occurring in 2021 then next focus was housing. Major League Baseball took that giant leap during this past off-season, agreeing to pay for player housing.
Players will now no longer sign a lease, so if a player is released, promoted, or demoted, they aren't on the hook for the lease or need to worry about finding someone to take their spot.
All housing options must include a bedroom, bathroom, kitchen, and a shared living space, and all bedrooms must include one bed per player with no more than two players per bedroom.
Accommodations must also include all typical appliances. Air conditioning is optional depending on the normal summer climate of the team's home city. All accommodations must include furnishings including, but not limited to, tables, chairs, sofas and a television, as well as cookware, silverware and linens.
Clubs are also responsible for paying for basic utilities, including electricity, water and WiFi. Clubs will not be required to pay for cable or streaming services like Netflix. If there is no housing in a certain area that meets this criteria, then a club may also pay for hotel rooms for players. Overall, this is a huge step.
Players no longer have to worry about paying for their living quarters, thus cutting down on their take home pay. With that said, Advocates for Minor Leaguers have three main issues with the proposal put forth by Major League Baseball:
• Two players sharing a bedroom, when they believe each player should get their own room
• Refusing to accommodate the needs of players with spouses and children
• Ability to use host families or hotel rooms in place of adequate housing
Many may look at what Major League Baseball is doing by paying for housing and say, "Don't look a gift horse in the mouth," while others will agree with Advocates for Minor Leaguers that their three issues are more than fair. Regardless of what side of the fence you sit on, hopefully you agree that progress is being made. No one is saying Minor Leaguers deserve the same benefits as Major Leaguers, but they also shouldn't go broke trying to make ends meet. And for the first time Minor League players have someone fighting for their cause. This is how change gets made. So, while you spent all off-season reading about the players union vs. Major League Baseball, don't forget the majority of players, whom the organizations have a vested interest in, don't have an official organization fighting for them. Change, however is on the way because former players realized they couldn't wait around for the game to do it itself.
15
The very first manager for the St. Paul Saints as the Minnesota Twins Triple-A affiliate. Who is Toby Gardenhire?
There were many firsts in 2021 with the affiliation between the Saints and Twins, but Gardenhire's name will forever be etched in the record books. He has eaten, breathed, and lived baseball ever since he was born in Manhasset, New York while his Dad, Ron, played for the New York Mets.
While his managerial career is just getting started, it has been extremely successful in the small sample size. In his first season at the helm of the Saints in 2021 he guided the team to
a 67-63 record including a league tying best 33-17 from June 26-August 21, an epic run that vaulted the Saints to first place. Despite missing out on a division title, the Saints were in it until the final weeks of the season.
In his first season as a manager he guided the 2018 Single-A Cedar Rapids Kernels to a playoff berth after winning the second half Western Division title. Overall, the Kernels went 77-62, fourth best record in the 16-team league. The Kernels swept their quarterfinal series, 2-0, over the Beloit Snappers (Oakland Athletics) before losing 2-0 to the Peoria Chiefs (St. Louis Cardinals) in the semifinals.
The following year, Gardenhire was promoted to High-A Fort Myers where he was named the Florida State League Manager of the Year and once again earned a playoff berth. The Miracle won the first half title and finished 74-59, third best record in the 12-team Florida State League. The league, however, cancelled their playoffs due to Hurricane Dorian.
Gardenhire has amassed a 218-184 record in his three seasons. He was scheduled to manage the Twins Triple-A team in Rochester during the 2020 season, but COVID-19 cancelled all of Minor League Baseball. Instead, Gardenhire was sent to St. Paul where he was one of the coaches at the alternate site for the Twins Taxi squad.
This is Gardenhire's seventh season as a coach or manager in the Twins organization. He assisted the GCL Twins in 2016, began the 2017 season as the third base coach for the Red Wings before finishing the year as the hitting coach for the GCL Twins. Gardenhire began his coaching career at the University of Wisconsin-Stout where he amassed an 81-117 record in five seasons (2012-16) and helped guide the Blue Devils to a 2014 WIAC tournament berth, their first in seven years. 134 RBI KNOW? Toby collected his first professional hit in his first game. He doubled in his fourth at bat on June 22, 2005 off of Bluefield's Fernando de Nabal while with the Rookie level Elizabethton Twins.
16 MANAGER TOBY GARDENHIRE
BORN: September 11, 1982, Manhasset, NY HEIGHT: 6'1" WEIGHT: 210lbs RESIDENCE: Fort Myers, FL COLLEGE: University of Illinois DRAFT STATUS: 38th round / 2002 (Minnesota Twins) 41st round / 2005 (Minnesota Twins) CAREER MANAGING RECORD: 218-184 (3 seasons) POST-SEASON APPEARANCES: 2 CAREER HITTING STATS IN MINORS: .232 average, 6 home runs,
in 533 games DID YOU
MANAGERIAL RECORD Year Team League W L PCT Finish 2018 Cedar Rapids MIDW 77 62 .554 Lost to Peoria in Semifinals 2019 Fort Myers FSL 74 59 .556 1st Half Champions / Playoffs Canceled 2021 St. Paul AAAE 67 63 .515 3rd place, Midwest ---------------------------------------------------------------------------------------------------------------------------------MINOR LEAGUE TOTALS 218 184 .542
2022 COACHING STAFF
RYAN SMITH
Hitting Coach
The 28-year-old Smith helped lead the Wichita Wind Surge to one of the best offenses in all of Double-A in 2021. They were tops in Double-A Central, and fifth in Double-A, with a .257 average, third in the league and third overall in runs scored, with 636, third in the league and fifth overall in on-base percentage at .339, fourth in the league and ninth overall in slugging at .422, and fourth in the league and sixth overall with a .761 OPS.
This is the fourth season in the Twins organization for Smith after serving as the hitting coach for Single-A Cedar Rapids in 2019 (Kernels finished second in the Midwest League with 109 home runs). During the pandemic canceled season of 2020 Smith, alongside other members of the Twins' player development staff, participated in virtual webinars during the 2020 baseball pause. He began his coaching career as an Assistant Coach and Strength Coach at the College of Central Florida in Ocala from 2016-18. He helped develop one of the most potent offenses in school history, as the 2018 Patriots ranked seventh nationally with a program-record 94 home runs (shattering the old mark by 38). He played two seasons at Central Florida, before earning 2016 Gulf South Conference AllAcademic Team honors at Valdosta State University.
CIBNEY BELLO
Pitching Coach
The 39-year-old Bello returns for his second season as the Pitching Coach for the Saints. His staff finished tied for 11th in all of Triple-A in ERA, at 4.55 in 2021. Over the 33-17 stretch from June 26-August 21, Bello's pitchers were eighth in the league in ERA with the sixth best WHIP, at 1.30. Overall, the Saints pitching staff had the ninth most strikeouts (1180) and were tied for the second fewest home runs allowed on the road with 61.
The 2022 season is Bello's seventh as a coach in the Twins system. He's been the pitching coach in the organization with the Rookie GCL Twins (2016-17), Single-A Cedar Rapids (2018), and Double-A Pensacola (2019). In 2019, Bello was moved up to the Major Leagues, spending the final month of the season with the Twins. His coaching career began in 2011 when he was a pitching coach intern for the Rookie AZL Mariners, working under former Major League pitcher Gary
Wheelock. He impressed during his internship and became the pitching coach for the AZL Mariners from 2012-13 and then moved up to the Single-A Clinton LumberKings from 2014-15. The Mariners were familiar with Bello signing him as a nondrafted free agent in 2000 out of Venezuela. He pitched eight years for the Mariners organization, pitching in Venezuela from 2000-02 before pitching with the AZL Mariners in 2003. He reached High-A in both 2006 and 2007, his final season with the Mariners. Bello pitched in the Independent Can-Am and Golden Baseball Leagues from 2008-10.
VIRGIL VASQUZ Pitching Coach
The 29-year-old Vasquez was part of a Wichita Wind Surge coaching staff that helped lead the team to a a 69-51 record, tops at Double-A Central and the third best record in all of Double-A. The pitching staff was a big reason, finishing fourth in the Central Division in ERA at 4.35. They were one of only five pitching staffs in all of Double-A with at least 1200 strikeouts, finishing with 1210, an average of 9.3 per game. The Wind Surge reached the Double-A Central Championship Series before falling to the Northwest Arkansas Naturals.
This is Vasquez' eighth season in the Twins organization and first as Triple-A pitching coach. He began his coaching career with the Twins in the same role with the GCL Twins from 2015-17 and the first half of 2018 before becoming the Pitching Coach for Double-A Chattanooga in the second half of 2018. He was the Pitching Coach at Single-A Cedar Rapids in 2019. During that season his pitchers ranked second in the Midwest League in WHIP, 1.20, fourth in strikeouts with 1,240 (a single-season franchise record), and fifth with a 3.37 ERA.
Vasquez was originally a seventh-round selection by the Texas Rangers in the 2000 First-Year Player Draft out of Santa Barbara High School, but did not sign. The Detroit Tigers took him in the seventh round of the 2003 First-Year Player Draft out of UC Santa Barbara. He reached the Major Leagues with the Tigers in 2007 going 0-1 with an 8.64 ERA in five games. Vasquez was selected off waivers by the Pittsburgh Pirates from the San Diego Padres in January of 2009. He reached the Majors with the Pirates that season going 2-5 with a 5.84 ERA. After pitching for the Rays organization in 2010, Vasquez pitched two seasons for the Southern Maryland Blue Crabs (Independent Professional Baseball, Atlantic League) from 2011-2012. The Twins signed him as a free agent in December, 2012 pitching two seasons between Double-A and Triple-A, where he finished his career as a player in 2014.
17
2022 COACHING STAFF
TYLER SMARSLOK
Defensive Coach
In his first season as a professional coach Smarslok, 29, helped lead one of the better defenses at the Triple-A level. The Saints finished seventh in Triple-A in fielding percentage at .981. He helped several players work on various positions throughout the season, including Jose Miranda who saw time at first, second, third, and outfield.
Smarslok spent each year since he graduated from Kean University in 2015 as a collegiate coach. He served as an assistant coach for Marist, Seton Hall University, Heidelberg University, and Claremont-Mudd Scripps. He operated as the volunteer assistant at Seton Hall in 2019 where he was the infield coach, responsible for the players' development and in-game alignment. Smarslok was a three-time DIII College World Series participant, an All-Conference, and National Rawlings Gold Glove recipient in his time at Kean University. He helped lead the Cougars to two NJAC Tournament Championships.
BEN MYERS
Certified Athletic Trainer
The 31-year-old Myers spent the last four years in the Twins organization.
He began his time in 2018 as the Athletic Trainer at Low-A Cedar Rapids. From there he moved to High-A Fort Myers in 2019. His responsibilities shifted in 2020 due to the pandemic.
He was sent to Target Field handling Covid cases and his experience doing that put him in the role of Infectious Control Prevention Coordinator in 2021 through the All-Star break. Following that, he became a roving Athletic Trainer, working with all the Twins affiliates.
Myers began his college career at the University of Kentucky for two semesters. He then transferred to Eastern Kentucky University from 2009-13 and got his degree in Athletic Training, becoming certified in 2013. Myers did an internship with the GCL Astros in 2012. He earned his master's at the University of South Carolina in Athletic Training and worked with the University of South Carolina Softball team from 2013-14. After working at a local high school in 2015, Myers was hired by the Astros and worked for their GCL team from 2015-16 and with the Rookie level Greenville Astros in 2017.
CODY DROUIN Strength Coach
This is the first year in professional baseball for Drouin who spent the last three years as the Assistant Director of Sports Performance at Eastern Kentucky University. While there, he implemented, designed, and led all aspects of in-season and offseason sports performance for baseball, softball, women's soccer, and women's golf. He began with EKU in April, 2019 and spent six months as the Assistant Football Sports Performance Coach. Drouin served as a military police officer in the United States Army from 2010-17, where he achieved the rank of Sergeant. He was deployed to Afghanistan in support of Operation Enduring Freedom from 2011-13 and served as a driver, gunner, and team leader. He earned a bachelor's degree in exercise science at Central Michigan in December of 2018. Drouin was a Strength and Conditioning intern at Central Michigan (2017-18), Florida Atlantic (2018), and Louisiana State University (2019). He earned his Master of Science in MS, Sport and Fitness Administration/Management in 2021 from LSU. Drouin has a USA Weightlifting Level 1 Coaching Certification and is certified by the National Strength and Conditioning Association, as a Certified Strength and Conditioning Specialist (CSCS), as well as a Registered Strength and Conditioning Coach (RSCC).
18
NOTABLY ACHIEVED
When is a no-hitter not a no-hitter? Sounds like the beginning of a terrible joke. According to Major League Baseball's official statistician, Elias, it is the beginning of a terrible joke. So how is it possible that on June 11, 2021 the St. Paul Saints never collected a hit in their game against the Iowa Cubs, but were not no-hit? For that answer we go back in time.
Beginning in 2020, Major League baseball changed their doubleheader rules. Instead of two, nine inning games they went to two, seven inning games. Remember (not that I need to remind you), 2020 was the COVID shortened season. MLB also used the seven-inning doubleheader rule in 2021, a rule that has been in Minor League Baseball forever.
Madison Bumgarner took the hill against the Atlanta Braves on April 25, 2021 in game two of a doubleheader. He proceeded to toss seven no-hit innings and the celebration on the final lineout to right was rather subdued (of course it didn't help there wasn't much of a crowd in the stands because of restrictions).
Bumgarner has never completed a game and not allowed a hit. While he finally did it, he won't add his name to the list of no-hitters. According to the Elias Sports Bureau, Major League Baseball's official statistician, neither a team nor an individual pitcher will be credited with a no-no in a scheduled seven-inning game of a doubleheader -- unless that game goes to extras.
Elias' designation follows the tradition of a 1991 ruling by a committee led by then-Commissioner Fay Vincent that stated that in order for a pitcher to be credited with a no-hitter:
"…a pitcher or pitchers had to pitch a complete game of nine innings or more without allowing a hit. Any game of fewer than nine innings in which a pitcher or pitchers do not allow a hit should be considered as a 'notable achievement."
Fast forward seven weeks and the Saints failed to collect a hit in Iowa during game one of a doubleheader (where they were walked-off in the bottom of the seventh). Call it what you want. A shutout. A loss. Or getting notably achieved. But one thing you can't call it, is a no-hitter.
It's a tradition fans have grown to love since the St. Paul Saints first season in 1993. Through a new ballpark, a pandemic, and the change over from Independent Baseball to Triple-A one thing has been constant, the pig. From the beginning of the season until the end, fans get a chance to watch the pig grow right before their eyes. Here is a look back at all the Saints pigs. The 2022 name was unveiled just before the Opening Day.
20
WHAT'S IN A NAME? 1993 The Saint 1994 St. Paula 1995 St. Patrick 1996 Tobias 1997 Hamlet 1998 The Great Hambino 1999 Hamilton 2000 Hammy Davis Jr. 2001 Kevin Bacon 2002 Wilbur 2003 The Notorious P.I.G – Piggy Smalls 2004 Squeal Diamond 2005 Ham Solo 2006 Bud Squealig 2007 Garrison Squeallor 2008 BoarackOhama 2009 Slumhog Millionaire 2010 Brat Favre 2011 Justin Bieboar 2012 Kim Lardashian & Kris Hamphries 2013 Mackleboar 2014 Stephen Colboar 2015 Pablo Pigasso 2016 Little Red Porkette 2017 Alternative Fats 2018 Porknite 2019 Daenerys Hoggaryen 2020 This Little Piggy Stayed Home 2021 Space Ham (pictured left)PIG NAMES

21 651-644-6659 I saintsbaseball.com Located in the left field corner at CHS Field.
22 order at cub.com today pickup orders over $50 are always FREE with
23 ariel jurado50 POSITION: PITCHER Height: 6'1" WEIGHT: 240 BATS: R THROWS: R PRO SEASONS: 5 BORN: 1/30/1996 COLLEGE: n/a RESIDES: Capellania, pr YR Club Career Totals W L % ERA G GS CG SHO SV IP H R ER HR BB SO WHIP 27 16 4 96 17 18 19 frisco frisco nashville 9 5 3 45 .450 .625 1.00 .672 4.59 3.28 3.57 4.45 27 16 4 116 0 1 0 1 0 1 0 1 0 0 0 0 157.0 101.2 22.2 591.0 188 107 29 626 93 42 9 271 80 37 9 223 16 12 1 43 37 17 2 113 95 58 22 458 1.537 1.504 2.250 1.232 11 3 0 22 2022 SAINTS PLAYERS YR Club Career Totals AVG G AB R H 2B 3B HR RBI SH SF HB BB SO SB CS SLG OBP 17 18 19 21 2 teams arkansas 2 teams 2 teams .306 .284 .271 .318 .295 119 84 50 79 492 480 345 210 305 1973 89 70 36 61 347 147 98 57 97 582 34 20 16 19 108 4 0 1 5 12 3 8 8 12 36 43 33 34 45 220 2 3 1 2 11 5 3 0 0 29 10 6 4 6 44 60 37 25 27 190 80 68 53 60 381 22 5 2 10 60 5 2 2 3 16 .413 .412 .471 .531 .424 .393 .361 .358 .382 .365 Braden bishop2 POSITION: outfield Height: 6'1" WEIGHT: 178 BATS: r THROWS: R PRO SEASONS: 6 BORN: 8/22/1993 COLLEGE: washington RESIDES: san carlos, ca YR Club Career Totals W L % ERA G GS CG SHO SV IP H R ER HR BB SO WHIP 13 24 37 17 18 19 21 7 6 13 .538 .429 .481 3.96 4.34 4.15 24 20 44 0 0 0 0 0 0 1 0 1 97.2 110.0 207.2 73 109 182 48 61 109 43 53 96 9 7 16 47 49 96 125 105 230 1.234 1.445 1.340 6 8 14 POSITION: pitcher Height: 6'2" WEIGHT: 175 BATS: r THROWS: r PRO SEASONS: 2 BORN: 12/22/1995 COLLEGE: wisconsin-milwaukee RESIDES: plover, wi austin schulfer61 cedar rapids wichita YR Club Career Totals AVG G AB R H 2B 3B HR RBI SH SF HB BB SO SB CS SLG OBP 17 18 19 21 Cedar Rapids Fort Myers 2 Teams 2 teams .221 .205 .224 .181 .210 92 91 99 88 405 307 297 335 232 1311 51 38 45 25 184 68 61 75 42 275 18 19 17 8 69 4 2 2 1 11 9 4 7 9 31 42 42 42 31 172 2 6 2 3 13 1 0 0 0 2 3 1 3 1 11 54 36 40 43 201 97 72 97 90 400 3 5 7 4 21 4 2 6 1 14 .394 .323 .349 .341 .350 .342 .288 .311 .308 .317 Caleb Hamilton9 POSITION: C Height: 6'0" WEIGHT: 185 BATS: R THROWS: R PRO SEASONS: 6 BORN: 2/5/1995 COLLEGE: Oregon State University RESIDES: Redmond, WA
24 cole sands21 POSITION: P Height: 6'3" WEIGHT: 215 BATS: r THROWS: r PRO SEASONS: 5 BORN: 7/17/1997 COLLEGE: Florida State University RESIDES: Tallahassee, fl YR Club Career Totals W L % ERA G GS CG SHO SV IP H R ER HR BB SO WHIP18 18 36 17 18 19 213 teams wichita7 4 11.700 .667 .6882.68 2.46 2.5818 19 370 0 00 0 00 0 097.1 80.1 177.281 59 14032 27 5929 22 514 6 1019 35 54108 96 2041.027 1.170 1.0923 2 5 2022 SAINTS PLAYERS YR Club Career Totals AVG G AB R H 2B 3B HR RBI SH SF HB BB SO SB CS SLG OBP 17 18 19 21 Everett cedar rapids 2 Teams 2 teams .236 .220 .177 .201 .207 36 73 63 45 217 127 279 209 144 739 24 28 14 20 86 30 57 37 29 153 8 14 8 7 37 0 0 2 2 4 4 2 2 3 11 26 22 20 18 86 0 5 0 2 7 1 2 0 0 3 2 1 4 1 8 16 10 11 8 45 40 77 81 53 251 1 1 2 0 4 1 3 1 0 5 .394 .297 .263 .340 .313 .331 .247 .232 .245 .258 David BaÑuelos53 POSITION: C Height: 6'0" WEIGHT: 205 BATS: R THROWS: R PRO SEASONS: 4 BORN: 10/1/1996 COLLEGE: Long Beach state RESIDES: Ontario, CA YR Club Career Totals AVG G AB R H 2B 3B HR RBI SH SF HB BB SO SB CS SLG OBP 17 18 19 21 Spokane Spokane 2 teams 2 teams .258 .337 .293 .254 .283 61 67 129 112 453 229 246 471 409 1654 26 51 74 61 253 59 83 138 104 468 12 17 36 26 121 0 2 2 2 8 12 15 25 22 80 30 60 80 76 296 0 1 5 3 11 0 0 0 0 0 8 11 17 15 56 7 32 37 31 126 60 64 117 109 428 3 1 0 3 9 0 1 2 1 1 .467 .606 .537 .494 .511 .303 .434 .362 .328 .352 Curtis Terry45 POSITION: 1B Height: 6'2" WEIGHT: 258 BATS: R THROWS: R PRO SEASONS: 7 BORN: 10/6/1996 COLLEGE: Archer Hs, ga RESIDES: snellville, ga Dereck Rodriguez30 POSITION: PITCHER Height: 6'0" WEIGHT: 208 BATS: r THROWS: r PRO SEASONS: 8 BORN: 6/5/1992 COLLEGE: n/a RESIDES: plantation, fl YR Club Career Totals W L % ERA G GS CG SHO SV IP H R ER HR BB SO WHIP 28 23 0 19 131 18 19 20 21 2 teams 3 teams San Francisco Albuquerque 10 9 0 4 46 .667 .450 .000 .400 .554 2.99 5.13 13.50 6.72 4.11 30 35 2 22 170 0 0 0 0 1 0 0 0 0 0 0 0 0 0 5 168.2 133.1 4.0 85.2 768.2 147 138 10 112 760 67 94 6 69 411 56 76 6 64 351 20 27 2 17 99 48 47 3 30 232 142 108 2 87 656 1.157 1.388 3.250 1.658 1.291 5 11 0 6 37
25 Drew Strotman19 POSITION: P Height: 6'3" WEIGHT: 195 BATS: R THROWS: r PRO SEASONS: 5 BORN: 9/3/1996 COLLEGE: St. Mary's College (ca) RESIDES: durham, nc YR Club Career Totals W L % ERA G GS CG SHO SV IP H R ER HR BB SO WHIP 7 9 9 24 49 17 18 19 21 Hudson Valley Bowling Green 2 teams 2 teams 2 3 0 10 15 .400 1.000 .000 .667 .577 1.78 3.52 4.50 5.29 4.09 11 9 9 25 54 0 0 0 0 0 0 0 0 0 0 0 0 0 0 0 50.2 46.0 24.0 112.1 233.0 29 40 29 115 213 13 21 15 69 118 10 18 12 66 106 0 0 3 12 15 9 18 12 63 102 42 43 24 104 213 .750 1.261 1.708 1.585 1.352 3 0 3 5 11 2022 SAINTS PLAYERS YR Club Career Totals W L % ERA G GS CG SHO SV IP H R ER HR BB SO WHIP 18 2 1 0 74 17 18 19 21 7 2 1 0 28 .583 .500 1.00 .000 .518 4.60 3.00 6.00 3.38 3.28 31 24 11 2 153 0 0 0 0 0 0 0 0 0 0 0 3 1 1 11 123.1 42.0 15.0 2.2 536.0 122 26 17 1 417 66 15 13 1 215 63 14 10 1 196 15 4 4 0 46 44 10 6 1 169 115 63 21 5 559 1.357 0.867 1.532 0.756 1.090 5 2 0 0 26 POSITION: pitcher Height: 6'1" WEIGHT: 175 BATS: R THROWS: R PRO SEASONS: 7 BORN: 8/12/1993 COLLEGE: howard college RESIDES: springdale, ar hunter w00d62 2 teams durham 3 teams round rock YR Club Career Totals AVG G AB R H 2B 3B HR RBI SH SF HB BB SO SB CS SLG OBP 18 19 20 21 Albuquerque Albuquerque Los angeles-al 2 teams .286 .305 .333 .242 .258 81 112 3 57 927 238 410 6 182 2990 33 79 2 24 396 68 125 2 44 772 10 22 1 9 124 5 10 0 1 27 1 10 0 0 17 28 50 0 16 275 3 1 0 1 25 3 2 0 1 55 0 5 0 3 28 24 45 1 20 332 41 91 1 44 587 2 8 0 3 49 1 5 0 1 28 .382 .481 .500 .302 .335 .347 .380 .429 .325 .335 Elliot soto25 POSITION: IF Height: 5'9" WEIGHT: 160 BATS: R THROWS: R PRO SEASONS: 12 BORN: 8/21/1989 COLLEGE: creighton university RESIDES: Elgin, il YR Club Career Totals AVG G AB R H 2B 3B HR RBI SH SF HB BB SO SB CS SLG OBP 18 19 20 21 2 teams 2 teams minnesota 2 teams .267 .305 .221 .217 .272 150 120 42 84 995 499 394 113 194 3687 80 65 17 20 522 133 120 25 42 1001 25 29 3 7 206 3 6 2 1 47 19 15 4 4 81 73 64 15 18 323 7 4 0 0 24 6 0 0 1 17 7 8 5 4 47 44 36 5 15 297 157 121 44 72 955 6 5 0 1 67 3 0 2 2 35 .433 .523 .389 .325 .419 .302 .371 .282 .286 .332 Jake Cave36 POSITION: OF Height: 6'0" WEIGHT: 200 BATS: l THROWS: l PRO SEASONS: 10 BORN: 12/4/1992 COLLEGE: kecoughtan HS, va RESIDES: mckinney, tx
26 jake petricka54 POSITION: PITCHER Height: 6'5" WEIGHT: 220 BATS: R THROWS: R PRO SEASONS: 11 BORN: 6/5/1988 COLLEGE: indiana state RESIDES: savage, mn YR Club Career Totals W L % ERA G GS CG SHO SV IP H R ER HR BB SO WHIP 27 16 4 0 60 17 18 19 21 charlotte buffalo 2 teams salt lake 0 0 2 6 30 .000 .000 .500 .750 .545 4.59 3.28 3.57 4.25 3.15 27 16 4 23 186 0 0 0 0 0 0 0 0 0 0 0 2 7 6 18 157.0 101.2 22.2 36.0 466.1 188 107 29 41 462 93 42 9 17 227 80 37 9 17 196 16 12 1 5 23 37 17 2 12 197 95 58 22 34 423 1.537 1.504 2.250 1.470 1.277 0 0 2 2 25 2022 SAINTS PLAYERS YR Club Career Totals AVG G AB R H 2B 3B HR RBI SH SF HB BB SO SB CS SLG OBP 17 18 19 21 iowa tacoma 2 teams 2 teams .244 .287 .255 .212 .250 119 89 116 50 939 430 327 408 151 3322 81 54 68 27 581 105 94 104 32 881 24 18 25 6 158 8 5 3 3 50 14 3 16 6 59 49 36 47 25 328 65 55 90 34 561 138 86 141 68 931 26 9 12 6 265 10 5 1 4 67 .435 .401 .449 .411 .369 .348 .397 .389 .212 .329 john andreoli41 POSITION: infield Height: 6'1" WEIGHT: 215 BATS: r THROWS: R PRO SEASONS: 11 BORN: 6/9/1990 COLLEGE: Connecticut RESIDES: shrewsbury, ma YR Club Career Totals AVG G AB R H 2B 3B HR RBI SH SF HB BB SO SB CS SLG OBP 17 18 19 21 2 teams 2 teams 2 teams wichita .296 .217 .210 .259 .263 124 118 74 110 603 504 405 214 410 2207 82 45 27 69 333 149 88 45 106 581 21 20 4 17 104 10 5 1 0 29 13 2 2 19 40 67 53 26 54 294 3 7 2 4 26 2 5 1 1 13 8 2 1 7 29 22 29 19 46 181 99 87 52 109 454 20 8 9 18 81 15 8 7 8 49 .454 .306 .266 .439 .391 .333 .269 .275 .340 .324 Jermaine Palacios35 POSITION: OF Height: 6'0" WEIGHT: 145 BATS: R THROWS: R PRO SEASONS: 8 BORN: 7/19/1996 COLLEGE: N/a RESIDES: barquisimeto, vz YR Club Career Totals W L % ERA G GS CG SHO SV IP H R ER HR BB SO WHIP 24 2 10 137 17 18 19 21 11 0 1 52 .524 .000 .250 .404 4.15 9.45 6.56 4.35 27 2 16 304 0 0 0 6 0 0 0 2 0 0 0 11 147.1 6.2 48.0 950.8 149 7 57 903 72 8 37 522 68 7 35 449 21 3 10 84 49 7 20 380 105 4 33 761 1.392 0.367 1.602 1.389 10 2 3 61 POSITION: pitcher Height: 6'5" WEIGHT: 250 BATS: r THROWS: r PRO SEASONS: 11 BORN: 8/16/1988 COLLEGE: n/a RESIDES: managua, ni jc Ramírez47 Los Angeles Los Angeles 2 teams
27 Jordan Balazovic16 POSITION: PITCHER Height: 6'5" WEIGHT: 215 BATS: R THROWS: R PRO SEASONS: 6 BORN: 9/17/1998 COLLEGE: St. Martin SS, CAN RESIDES: Mississauga, Ontario, CAN YR Club Career Totals W L % ERA G GS CG SHO SV IP H R ER HR BB SO WHIP 3 11 18 20 58 17 18 19 21 GCL TWins cedar rapids 2 teams wichita 1 7 8 5 23 .250 .700 .615 .556 .590 4.91 3.94 2.69 3.62 3.41 10 12 19 20 69 0 0 0 0 0 0 0 0 0 0 0 0 0 0 1 40.1 61.2 93.2 97.0 324.2 47 54 67 98 292 25 27 32 48 141 22 27 28 39 123 5 5 4 9 23 20 18 25 38 106 29 78 129 102 354 1.661 1.168 .982 1.402 1.226 3 3 5 4 16 YR Club Career Totals AVG G AB R H 2B 3B HR RBI SH SF HB BB SO SB CS SLG OBP 17 18 19 21 Palm beach 2 TEAMS 2 TEAMS SEATLE .264 .281 .276 .272 .276 69 77 75 93 534 238 242 239 396 1796 21 32 44 58 217 63 68 66 93 496 14 11 16 20 87 0 1 0 3 4 4 2 7 7 22 41 27 25 58 252 16 27 25 30 195 36 40 46 80 281 1 2 0 1 6 2 0 1 4 6 .374 .360 .431 .497 .363 .317 .368 .354 .355 .353 José GOdoy20 POSITION: c Height: 5'11" WEIGHT: 200 BATS: L THROWS: R PRO SEASONS: 6 BORN: 10/13/1994 COLLEGE: n/a RESIDES: san francisco, ca 2 1 4 4 13 6 5 1 1 8 4 7 6 3 28 2022 SAINTS PLAYERS Juan minaya32 POSITION: P Height: 6'4" WEIGHT: 210 BATS: r THROWS: r PRO SEASONS: 13 BORN: 9/18/1990 COLLEGE: anacaona maimón hs, dr RESIDES: maimón, DR YR Club Career Totals W L % ERA G GS CG SHO SV IP H R ER HR BB SO WHIP 0 0 0 0 55 17 18 19 21 2 teams 2 teams 2 teams 2 teams 4 4 4 4 37 .667 .444 .571 .500 .420 3.59 3.60 3.80 2.87 4.24 53 71 46 46 438 0 0 0 0 0 0 0 0 0 0 9 3 6 0 31 62.2 70.0 61.2 69.0 782.2 55 57 63 56 732 25 31 31 26 421 25 28 26 22 369 7 7 4 7 60 25 37 27 35 384 66 85 68 80 765 1.278 1.343 1.461 1.319 1.426 2 5 3 4 51 YR Club Career Totals W L % ERA G GS CG SHO SV IP H R ER HR BB SO WHIP 7 4 22 18 64 17 18 19 21 4 0 10 4 18 .667 .000 .588 .429 .500 2.88 8.00 3.82 4.16 4.47 19 7 27 24 182 0 0 1 0 1 0 0 0 0 0 0 0 0 0 8 56.1 9.0 127.1 114.2 583.0 52 12 120 104 556 20 8 61 54 281 18 8 54 53 252 7 1 20 16 66 13 0 23 23 131 32 8 118 115 494 1.158 1.332 1.126 1.116 1.198 2 1 7 8 18 POSITION: pitcher Height: 6'1" WEIGHT: 166 BATS: r THROWS: r PRO SEASONS: 7 BORN: 10/31/1994 COLLEGE: n/a RESIDES: Maracaibo, vz mario sanchez12 reading 2 teams 2 teams 2 teams
28 YR Club Career Totals AVG G AB R H 2B 3B HR RBI SH SF HB BB SO SB CS SLG OBP 17 18 19 21 2 teams fort myers cedar rapids .361 .197 .246 .278 39 82 111 232 147 284 398 829 28 26 71 125 53 56 98 207 6 13 21 40 2 1 4 7 4 3 19 26 22 25 57 104 9 17 51 77 18 40 87 145 10 3 21 34 6 3 5 14 .531 .282 .462 .425 .417 .243 .336 .332 Michael helman4 POSITION: infield Height: 6'1" WEIGHT: 195 BATS: r THROWS: R PRO SEASONS: 4 BORN: 5/23/1996 COLLEGE: texas a&m RESIDES: lincoln, ne 2022 SAINTS PLAYERS YR Club Career Totals AVG G AB R H 2B 3B HR RBI SH SF HB BB SO SB CS SLG OBP 17 18 19 21 2 teams 2 teams .197 .246 .270 64 110 228 250 417 885 40 82 169 70 106 239 18 18 54 3 3 7 4 24 44 33 66 148 2 7 9 0 0 0 10 9 19 34 55 112 33 105 178 5 8 14 2 4 9 .447 .488 .496 .400 .357 .365 spencer steer65 POSITION: infield Height: 5'11" WEIGHT: 185 BATS: r THROWS: R PRO SEASONS: 3 BORN: 12/7/1997 COLLEGE: oregon RESIDES: long beach, ca YR Club Career Totals AVG G AB R H 2B 3B HR RBI SH SF HB BB SO SB CS SLG OBP 17 18 19 21 .288 .255 .302 .281 30 46 12 295 104 145 43 1029 12 23 4 124 30 37 13 219 4 4 14 38 0 1 1 3 1 0 1 3 14 13 33 103 13 14 35 103 12 21 47 123 4 4 5 15 1 0 4 8 .356 .297 .363 .338 .370 .331 .379 .360 ROY MORALES39 POSITION: c Height: 6'2" WEIGHT: 195 BATS: R THROWS: R PRO SEASONS: 5 BORN: 6/25/1995 COLLEGE: n/a RESIDES: lARES, PR GREENSBORO JUPITER WICHITA YR Club Career Totals AVG G AB R H 2B 3B HR RBI SH SF HB BB SO SB CS SLG OBP 17 18 19 21 Elizabethton 2 Teams 2 Teams 2 Teams .275 .228 .186 .251 .230 43 104 112 114 373 171 360 360 410 1301 27 64 42 72 205 47 82 67 103 299 9 18 15 30 72 2 4 3 3 12 4 9 10 20 43 24 44 39 74 181 2 2 5 4 13 0 3 2 0 5 4 9 9 13 35 8 37 35 43 123 52 99 116 139 406 5 13 14 15 47 1 9 8 5 23 .421 .375 .328 .485 .403 .319 .314 .271 .338 .311 Mark Contreras8 POSITION: OF Height: 6'0" WEIGHT: 195 BATS: l THROWS: R PRO SEASONS: 5 BORN: 1/24/1995 COLLEGE: Canyon Springs HS, CA RESIDES: Moreno valley, CA
29 YR Club Career Totals AVG G AB R H 2B 3B HR RBI SH SF HB BB SO SB CS SLG OBP 17 18 19 21 2 teams 3 teams seattle charlotte .278 .225 .237 .279 .260 137 103 88 45 1189 533 392 304 165 4375 67 47 39 32 622 148 88 72 46 1138 18 18 21 11 230 5 0 1 0 37 22 12 15 11 109 62 35 47 32 525 1 2 0 3 37 1 1 0 0 31 4 3 3 0 39 36 27 21 14 366 167 100 102 44 1176 6 1 1 1 99 5 2 3 0 53 .454 .362 .461 .546 .404 .328 .278 .293 .330 .320 tim Beckham13 POSITION: Infield Height: 6'0" WEIGHT: 215 BATS: R THROWS: R PRO SEASONS: 14 BORN: 1/27/1990 COLLEGE: Griffin HS, GA RESIDES: atlanta, ga 2022 SAINTS PLAYERS Wladimir pinto67 POSITION: P Height: 5'11" WEIGHT: 170 BATS: R THROWS: R PRO SEASONS: 7 BORN: 2/12/1998 COLLEGE: n/a RESIDES: Maracay, VZ YR Club Career Totals W L % ERA G GS CG SHO SV IP H R ER HR BB SO WHIP 0 0 0 3 3 17 18 19 21 2 Teams 2 teams 2 teams 2 teams 1 4 3 3 14 1.000 .667 .429 .429 .538 0.00 4.50 2.34 5.47 3.43 9 36 39 38 154 0 0 0 0 0 0 0 0 0 0 4 7 6 4 23 10.0 50.0 61.2 52.2 225.2 3 30 41 39 140 0 25 21 32 100 0 25 16 26 86 0 5 4 9 18 0 33 35 36 142 18 77 87 61 299 .300 1.260 1.232 1.424 1.250 0 2 4 4 12 Yennier Cano18 POSITION: PITCHER Height: 6'4" WEIGHT: 185 BATS: R THROWS: R PRO SEASONS: 3 BORN: 3/9/1994 COLLEGE: N/A RESIDES: n/A YR Club Career Totals W L % ERA G GS CG SHO SV IP H R ER HR BB SO WHIP0 1 1 17 18 19 212 teams 2 teams0 5 5.000 .625 .6254.20 3.23 3.4010 42 520 0 00 0 02 5 715.0 69.2 84.210 62 728 30 387 25 322 5 714 33 4815 86 1011.600 1.378 1.4170 3 3 YR Club Career Totals W L % ERA G GS CG SHO SV IP H R ER HR BB SO WHIP 18 11 17 5 136 17 18 19 21 10 4 1 1 35 .500 .500 1.00 .000 .518 5.22 2.87 7.34 4.71 3.28 31 27 20 5 162 1 1 0 0 5 0 0 0 0 0 0 0 0 0 0 139.2 87.2 76.0 28.2 777.8 152 82 111 40 862 90 36 75 20 454 81 28 62 15 382 20 5 18 5 86 48 26 23 8 201 100 82 69 21 589 1.432 1.234 1.761 1.677 1.390 10 7 8 3 63 POSITION: pitcher Height: 6'3" WEIGHT: 215 BATS: R THROWS: R PRO SEASONS: 7 BORN: 10/21/1994 COLLEGE: n/a RESIDES: phoenix, az tyler viza43 reading 4 teams 2 teams san antonio
THE FINAL THREE ARE UPON US AS THE SAINTS CLOSE OUT THE 2022 SEASON AGAINST OMAHA
VS.
Hard to fathom just how fast this season went buy. You blink once it's halfway over. You blink again and you're at the final homestand of the season. Congrats, everyone. We made it. The Saints are back for the final time this season, wrapping up the year against a familiar opponent: the Omaha Storm Chasers.
The Saints are coming off a week in Indianapolis, where things got tough. Offense was hard to come by and so were wins. However, if you look at the last two games that the Saints played, they're as good as anyone in all of baseball. You can hang that World Championship trophy for September 23-24, 2022 on the mantle next to all the other accomplishments.
After four games of quiet offense, the long ball came into play for St. Paul in games five and six at Victory Field. Michael Helman and John Andreoli got things started in game five with a couple first inning homers. Andrew Bechtold, who has been redhot as of late, pounded another to put the Saints in the drivers seat to take the 4-1 victory. On Saturday, Helman and Andreoli delivered once again with homers to push the club to a 6-3 win. Ariel Jurado showed out in his final start, going five strong innings in the no-decision. They try to bring that momentum back home for these final three games.
Meanwhile for Omaha, they lost their last series to Iowa three games to two, with one being canceled. It wasn't due to a lack of offense though. The Storm Chasers dropped a game in which they plated 11 runs, squeaked by in a 13-inning game 5-4 and took one contest 10-2. We know about the offensive weapons
they've got. Brewer Hicklen has been one of the best hitters in the league this season. However, it's been the pitching that has provided trouble. The Omaha staff walked at least four batters in each game of the series, walking five twice and as many as 11 in a seven-inning game.
Offense shouldn't be an issue this week for the Saints. There were some very crooked numbers hung up last time Omaha was in town. St. Paul has hit .284 against Omaha this year. Roy Morales has a .340 average against them. Nash Knight hits .310, Michael Helman hits .299, but they all trail Cole Sturgeon, who hits .448 against the Storm Chasers. It will come down to that offense finishing strong against a struggling pitching staff to finish the season on a winning note.
On the pitching side, it'll be a great preview of the youth to come for the Twins this week. Simeon Woods Richardson and Jordan Balazovic get the first two games, while Randy Dobnak will get the final game. Woods Richardson has looked as good as can be in his first taste of Triple-A. Balazovic has looked like the pitcher everyone has wanted to see over the last two months. We also got a glimpse of what the healthy Dobnak can be in his last home start. It's all about finishing strong in this situation, making the case for a roster spot with the Twins come next spring. To follow along for the final games of the year, you can watch on the Saints Broadcast Network (check your local listings) and MiLB.tv. To listen, tune into KFAN+ with the Saints 360 Pregame Show starting 20 minutes before first pitch.
30
Just like that, the 2022 season has come and gone in the blink of an eye. The Saints are mere days away from wrapping up their second season as the Triple-A affiliate for the Minnesota Twins. For all the new friends we made in 2021, we made just as many again this season. We said our goodbye to Jose Miranda and sent two of Minnesota's own to Target Field. Let's revisit some of the noteworthy campaigns from this season.
Nobody played in more games this season than John Andreoli. Although the batting average is not the highest, he still found many ways to contribute to this Saints team. He played incredible defense in the outfield, brought some serious energy to the dugout and will finish in the top 10 in the league in walks. After his trade from Philadelphia to Minnesota, he hit .202 with the Saints, playing in a total of 107 games between Lehigh Valley and St. Paul. Only Mark Contreras and Jermaine Palacios also logged 100 Triple-A games.
Michael Helman played the most games in St. Paul this year with 93. A mainstay in the leadoff spot since his promotion
from Double-A Wichita, he clubbed 14 homers for the Saints and 20 overall this year. He excellent defense and versatility bumped him up to the #30 prospect in the Twins' system, per MLB Pipeline. He's proven himself to be worthy of the opportunity to go to Big League camp next spring and compete for a spot and start next season with the Saints if not with the Twins.
Speaking of defense, you can't talk about the Saints defensive efforts without mentioning the likes of Elliot Soto. Another guy with as much defensive talent in his left toe as you have in your entire body. He played all over the place with ease, making his pitchers feeling confident that a ball hit his way is almost a lock to be an out. He was one of many guys that would run through a brick wall for you this season.
Not everyone stayed with the Saints all season long, though. There were some who got the call up to The Show and never looked back. Jose Miranda was optioned back to the Saints on May 23 in a move that many were never expecting after he got the call on May 2. He was recalled just a day later and
31
THE FINAL WRAP UP: PLENTY OF NEW NAMES LEAVE A MARK ON 2022 SAINTS CONTINUED ON PAGE 34
PITCHERS (16)
16 Jordan Balazovic
ST. PAUL SAINTS ROSTER
R R 6-5 215 09/17/1998 Mississauga, Ontario, CAN Yes
48 Tyler Beck R R 6-1 190 11/16/1995 South Bend, IN No
13 Randy Dobnak R R 6-1 230 01/17/1995 Falling Waters, WV No
46 Michael Feliz R R 6-4 250 06/28/1993 Azua, DR No
45 Jake Jewell R R 6-2 217 05/16/1993 Norman, OK No
50 Ariel Jurado R R 6-1 240 01/30/1996 Capellania, Panama No
19 Matt Mullenbach R R 6-4 195 10/06/1996 Urbandale, IA No
43 Brad Peacock R R 6-1 207 02/02/1988 Loxahatchee, FL No
30 Dereck Rodriguez R R 6-0 208 06/05/1992 Plantation, FL Yes
40 Aaron Sanchez R R 6-4 212 07/01/1992 Palm Harbor, FL No
12 Mario Sanchez R R 6-1 210 10/31/1994 Maracaibo, VZ No
21 Cole Sands R R 6-3 215 07/17/1997 Tallahassee, FL Yes
23 Evan Sisk L L 6-2 209 04/23/1997 Chester, SC No
49 Devin Smeltzer R L 6-3 195 09/07/1995 Fort Myers, FL Yes
26 Brock Stewart L R 6-3 220 10/03/1991 Normal, IL No
54 Simeon Woods Richardson R R 6-3 220 09/27/2000 Sugar Land, TX No
CATCHERS (4)
53 David Bañuelos R R 6-0 215 10/01/1996 Ontario, CA No
39 Roy Morales R R 6-1 205 06/25/1995 Lares, PR No
38 Frank Nigro R R 6-4 200 08/01/1997 Stony Point, NY No
66 Chris Williams R R 6-1 215 11/23/1996 Garden Grove, CA No
INFIELDERS (7)
67 Andrew Bechtold R R 6-1 230 04/18/1996 Chadds Ford, PA No
4 Michael Helman R R 6-1 195 05/23/1996 Lincoln, NE No
18 Wander Javier R R 6-1 165 12/29/1998 Bonao, DR No
44 Nash Knight S R 6-0 205 09/20/1992 Denton, TX No
63 Jake Rucker R R 6-2 185 09/14/1999 Greenbrier, TN No
25 Elliot Soto R R 5-9 175 08/21/1989 Carpentersville, IL No
65 Dalton Shuffield R R 5-9 170 03/31/1999 San Antonio. TX No
OUTFIELDERS (3)
41 John Andreoli R R 6-1 215 06/09/1990 Shrewsbury, MA No
2 Braden Bishop R R 6-1 178 08/22/1993 San Carlos, CA No
1 Cole Sturgeon L L 6-0 180 09/17/1991 Owensboro, KY No
COACHES & STAFF
POSITION HOMETOWN SEASONS
33 Toby Gardenhire Manager Oakdale, MN 2 27 Ryan Smith Hitting Coach Cape Coral, FL 1 24 Cibney Bello Pitching Coach Gilbet, AZ 2
37 Virgil Vasquez Pitching Coach Lee's Summit, MO 1
51 Tyler Smarslok Defensive Coach Fort Myers, FL 2
Ben Myers Athletic Trainer Louisville, KY 1
Allison Susa Athletic Trainer Greenwood, WI 1
Cody Drouin Strength & Conditioning Coach Commerce Township, MI 1
Lincoln Ficek Video Coordinator Columbus, OH 1
Matt Tramp Clubhouse Manager Fort Myers, FL 2
32 # PLAYER B/T HT WT. DOB RESIDES 40-MAN
PITCHERS (19)
57 Ronald BOLAÑOS
R/R 6-2 230 8/23/96
Santa Cruz del Norte, Cuba No
Max CASTILLO R/R 6-2 280 5/4/99 Caracas, Venezuela Yes
31 Austin COX L/L 6-4 235 3/28/97 Macon, Ga. No
43 Yefri DEL ROSARIO R/R 6-2 180 9/23/99 Miches, Dominican Republic No
62 Zach HAAKE R/R 6-7 220 10/8/96 Breese, Ill. No
37 Jackson KOWAR R/R 6-5 200 10/4/96
Weddington, N.C. Yes
11 Richard LOVELADY L/L 6-0 185 7/7/95 Hinesville, Ga. No
36 Daniel MENGDEN R/R 6-1 215 2/19/93 Houston, Texas No
17 Alec MARSH R/R 6-2 220 5/14/98 Milwaukee, Wisc. No
46 Marcelo MARTINEZ L/L 6-2 190 8/10/96 Reynoso, México No
47 Wyatt MILLS R/R 6-4 214 1/25/95 Spokane, Wash. Yes
41 Andrés NÚÑEZ R/R 6-4 240 9/20/95 Southwest Ranches, Fla. No
53 Drew PARRISH L/L 5-11 225 12/8/97 Cape Canaveral, Fla. No
55 Andrés SOTILLET R/R 6-1 215 3/2/97 Cumana, Venezuela No
35 Gabe SPEIER L/L 5-11 200 4/12/95 Santa Barbara, Calif. Yes
48 Nathan WEBB R/R 6-2 215 8/20/97 Kansas City, Mo. Yes
44 Ryan WEISS R/R 6-4 210 12/10/96 South Elgin, Fla. Yes
52 Zach WILLEMAN R/R 6-2 219 3/27/96 Napoleon, Ohio No Stephen WOODS Jr. R/R 6-2 195 6/10/95 Huntington, N.Y. No
CATCHERS (3)
40 José BRICEÑO R/R 6-1 225 9/19/92 Caracas, Venezuela No
4 Freddy FERMIN R/R 5-10 200 5/16/95
Puerto Ordaz, Venezuela No
25 Jakson REETZ R/R 6-0 205 1/3/96 Hickman, Neb. No
INFIELDERS (8)
13 Gabriel CANCEL R/R 6-0 205 12/8/96
Arecibo, Puerto Rico No
8 Iván CASTILLO S/R 5-9 179 5/30/95 Santiago, Dominican Republic No
6 Clay DUNGAN L/R 6-1 190 6/2/96 Muncie, Ind. No
2 Maikel GARCIA R/R 6-0 140 3/3/00 La Sabana, Venezuela Yes
7 Jimmy GOVERN R/R 5-10 185 12/11/96 Libertyville, Ill. No
1 Nick LOFTIN R/R 6-1 180 9/25/98 Corpus Christi, Texas No
14 Logan PORTER R/R 6-0 200 7/12/95 Phoenix, Ariz. No
32 Nick PRATTO L/L 6-1 215 10/6/98 Huntington Beach, Calif. Yes
OUTFIELDERS (3)
16 Dairon BLANCO R/R 6-0 190 4/26/93 Camaguey, Cuba No
18 Brewer HICKLEN R/R 6-2 208 2/9/96 Huntsville, Ala. No
26 Brent ROOKER R/R 6-4 225 11/1/94
COACHES & STAFF
33
Yannick
Mike
Germantown, Tenn. Yes
33 # PLAYER B/T HT WT. DOB HOMETOWN 40-MAN
OMAHA STORM CHASERS ROSTER
POSITION
Scott Thorman Manager 59 Dane Johnson Pitching Coach 38 Brian Buchanan Hitting Coach 12 Tommy Shields Bench Coach 22 Ryan Powers Assistant Hitting Coach James Stone Athletic Trainer
Plante Strength & Conditioning Coach
Brown Clubhouse Manager
the rest is history. Other Saints that got the call for the first time include Caleb Hamilton and Jermaine Palacios. Let's not forget about Minnesota's own though: Louie Varland and Matt Wallner.
What a meteoric rise it became for those two. Varland made his Triple-A debut at the start of August and looked just as good as we all hoped. He dominated batter after batter, throwing 5.1 no-hit innings in his Saints debut. To put that performance together in your hometown is the stuff that dreams are made of. The only thing that could have made it better was getting the call to The Show. Which it did. Louie made his MLB debut in the Bronx at Yankee Stadium, putting the Twins in a position to win the game against the Yankees. He's made a handful of starts since then, making his Target Field debut against Shohei Ohtani.
Matt Wallner followed not long after. He started the year off with Double-A Wichita, hitting nearly .300 with the Wind Surge. After a slow start in St. Paul, he turned it on and showed the power that we've all wanted to see. In addition to that he displayed some really impressive defense and a cannon for an arm in right field. He also hit for the first cycle in the Saints 30year history. The local products delivered on the biggest stage and got themselves to the Major Leagues this season, priming themselves to be there for years to come.
While the record may not be as high as one may have hoped for this year, plenty of talent was on display again at CHS Field. The Twins had to work around a terrible amount of injuries this season, thrusting players into positions they might not have expected to be in this soon. However, as a player, all you can ask for is that opportunity. Many took it and ran with it this season.
That real-world experience sets them up to build on it in the future seasons. Hoping to see a healthier club in 2023, the Twins may not need to reach as deep into their organizational pockets next year. That could lead to a very strong Saints team to open up next year. Not to mention the potential likes of Austin Martin, Aaron Sabato and maybe even Brooks Lee suit up in St. Paul next year. It didn't go according to plan this year, but it is undeniable there is plenty to be excited about in the future.
34 th e on e 1 080 AM95 .1 FMKY MN kymnradio.net
CONTINUED FROM PAGE 31
Each year Baseball America puts out their Top prospects for each organization. Some of these prospects will begin the season in St. Paul, others will move up to Triple-A sometime during the season, and others won't see Triple-A for a season or two. Here is your chance to get to know some of the top prospects in the Minnesota Twins organization.
1. AUSTIN MARTIN | OF/SS
SCOUTING REPORT: Martin developed a reputation as one of the best pure hitters in his draft class, and that hitting ability and on-base skill creates a strong foundation for his value as a player. Scouts noted that Martin's bat path got longer and his hand load got more complicated, which created some timing issues this season compared to a simple and quick-firing path in college. He continued to show above-average bat speed, but scouts internally and externally wonder what sort of power Martin will grow into. His exit velocities were below average and he totaled just 25 extra-base hits in 418 plate appearances. Gaining more strength and hitting the ball with authority more frequently will determine whether Martin becomes an impact regular or more of an average, everyday type player. His best offensive attribute might be his plate discipline and batting eye. Martin's .414 on-base percentage was the 10th-best mark among upper-level hitters with 300 plate appearances this year. Of the top 25 hitters in that category, the 22-year-old Martin was the youngest. He rarely expands the zone and chases bad pitches. Martin is a strong athlete with aboveaverage running ability who can put pressure on opposing teams on the bases, but his future defensive home is still in question. He split time equally between shortstop and center field this season but is a much more instinctive and natural defender in the outfield, where his throwing struggles are less of an issue. Arm strength is fine, and Martin has received solid feedback on his glove work and range at shortstop, but he struggles to set himself up well on throws and his accuracy has been problematic dating back to college. Because of that, many scouts think Martin will wind up in the outfield, where he'll be more good than great in center and where his power output could make him a tougher offensive profile if he has to move to left field.
SCOUTING GRADES: Hit: 65. Power: 50. Speed: 55. Fielding: 50.
it would be hard to take any player in Minnesota's system over Lewis. He has plenty of bat speed, plus raw power, elite range and quickness with 70-grade running ability when healthy. He was also showing progress defensively at shortstop the last time scouts saw him regularly playing—with above-average potential at the game's most valued non-catching position. However, Lewis also comes with plenty of question marks, and missing the last two seasons due to the Covid-19 pandemic and a knee injury have only made him tougher to figure out. Lewis has plenty of moving parts in his swing that have led to inconsistencies, and he's also gotten pull-happy and had trouble covering the outer half of the plate. He's a versatile defender who has also played third, second and center—with plus defensive potential in the outfield.
SCOUTING GRADES: Hit: 45. Power: 55. Speed: 70. Fielding: 55. Arm: 55.
3. JORDAN BALAZOVIC | RHP
SCOUTING REPORT: Balazovic has a solid blend of three pitches and a north-south approach that could play up thanks to a funky delivery that features a high front side and some length in the back of his arm action. While some scouts might be bothered by his forearm flying out, he does a good job getting on time at foot strike and has generally been an above-average strike thrower, though in 2021 his walk rate jumped to 8.9%. Balazovic's fastball has continued to tick up and sat in the 95-96 mph range. He establishes the zone well with the pitch and uses a low-80s, 12-to-6 curveball and upper-80s split-change down in the zone off it. Scouts thought he added more depth to the breaking ball this year and it could be a 55-grade offering, while the changeup needs more refinement to become above-average but is a fine third offering for now.
SCOUTING GRADES: Fastball: 55. Curveball: 55. Changeup: 50. Control: 55
4. JOE RYAN | RHP
SCOUTING REPORT: Ryan has always been a fastball-dominant pitcher. He used that pitch to power through the minors. While evaluators wanted to see him take strides with his secondaries, he continued to pitch overwhelmingly off his fastball (65.8%) with the Twins and continued to find success with it. The pitch has belowaverage velocity (91.2 mph) and spin, but a low slot and impressive carry up in the zone has allowed it to perplex and stymie hitters, nonetheless. Scouts did like the improvement of Ryan's slider, which he used 16% of the time in his brief MLB debut. The pitch comes in around 80 mph, and he generated whiffs with it 35.3% of the time. After that, Ryan also occasionally threw an 83-mph changeup and slow curveball. Ryan has an easy delivery with deception and has always been an above-average strike thrower who aggressively attacks hitters and challenges them in the zone.
SCOUTING GRADES: Fastball: 65. Curveball: 40. Slider: 50. Changeup: 50. Control: 55
5. JOSE MIRANDA | 3B/2B
2. ROYCE LEWIS | SS
SCOUTING REPORT: If you're just looking at overall upside,
SCOUTING REPORT: Miranda's success in 2021 stems in large part from a more mature, selective approach at the plate. He did
35 BASEBALL AMERICA TWINS TOP 10 PROSPECTS
Arm: 50
a better job narrowing the strike zone and being more selective for pitches he could drive early in counts, while still showing impressive bat-to-ball ability to stay alive on pitcher's pitches when behind and solid production against breaking balls. Miranda has plus raw power and averaged 90.2 mph exit velocity this year, while topping out around 113 mph. Scouts seem split on whether he'll be a hit over power bat or vice versa, but he has the strength and contact ability for either depending on his approach. Miranda is a bat-first prospect who is limited defensively. He's a belowaverage athlete who might be a 30-grade runner, which means third base or first base might be a better fit than second. He does have plus arm strength and solid hands, so he'll convert what comes to him, but overall it's a below-average defensive profile.
SCOUTING GRADES: Hit: 55. Power: 55. Speed: 30. Fielding: 40. Arm: 55.
6. JOSH WINDER | RHP
SCOUTING REPORT: Winder is a big and athletic righthander who has always thrown strikes, and now his improved stuff across the board is yielding more strikeouts, with a career-best 10.0 K/9 this season. His fastball sits around 95 mph and touches 98. He pairs that fastball with three solid or better secondaries. The Twins love Winder's mid-80s slider, which has cutter shape and was his most-used secondary this year, but he also throws a firm upper-80s changeup that generated tons of whiffs and gets plus grades from scouts. He also throws a 12-to-6 curve in the low 80s but uses the pitch more frequently against lefthanded hitters. With his improved stuff, Winder has continued to throw strikes and showcase impressive feel for pitching, and he walked just 1.6 batters per nine across both levels in 2021.
SCOUTING GRADES: Fastball: 55. Curveball: 50. Slider: 60. Changeup: 60. Control: 55
7. CHASE PETTY | RHP
SCOUTING REPORT: With Petty's fastball and slider, he has a pair of pitches that have legitimate 70-grade potential. The fastball velocity speaks for itself, but scouts also loved the immense life on the pitch. Petty gets tremendous arm-side run and sink on his fastball which should make it tough for opposing hitters to barrel up, even if it's not the four-seam riding life that's currently popular in front offices. Petty didn't use his changeup much in high school, so it's a heavy projection pitch that he'll need to develop more feel with, but some scouts with Minnesota think it can become a plus offering as well. Petty is short but strong, and he's a plus athlete with impressive arm speed, although he gets erratic at times and there's plenty of effort in his delivery. The Twins have been working to keep Petty's arm slot up in the three-quarter range, where he's able to get bowling ball life on his fastball and two-plane, snapdragon bite on the slider. When his slot drops, his fastball runs too much and his slider gets sweepy.
SCOUTING GRADES: Fastball: 70. Slider: 70. Changeup: 55. Control: 50.
8. SIMEON WOODS RICHARDSON | RHP
SCOUTING REPORT: A Top 100 prospect entering the 2021
season, Woods Richardson struggled in his first stint in the upper minors, posting a 5.91 ERA between Double-A New Hampshire and Wichita. He throws from a high arm slot that offers some deception, but his delivery has been described as mechanical and stiff at times, and his arm can be late at foot strike. Woods Richardson has been an impressive strike thrower despite that in the past, though his walk rate ballooned this year to a careerworst 5.7 BB/9 mark. His fastball sits in the low 90s and will touch 95 mph at peak, but it's not an overpowering pitch. It has cut action that allows it to tunnel nicely with an arm-side fading changeup around 80 mph that earns plenty of plus grades and is one of the best in the Minnesota system. He also throws a steep, downer mid-70s curveball and a slider (mostly to righties) a few ticks harder. Woods Richardson shows feel to land his breaking stuff and both have solid movement, but hitters have managed to track them well.
SCOUTING GRADES: Fastball: 50. Curveball: 55. Slider: 50. Changeup: 60. Control: 60
9. MATT CANTERINO | RHP
SCOUTING REPORT: Fans will love watching Canterino pitch thanks to his high-energy approach on the mound. He has an intense and effortful delivery, but he's always shown impressive touch and feel, and in pro ball his spin rates and extension have been exceptional. This year Canterino pitched in the 94-95 mph range with his fastball and touched 97, but the induced vertical break of the pitch is what truly sets it apart and allows it to play up. Canterino throws a hard vertical slider and a curveball with more depth in the low-80s. Both breaking balls have a chance to be solid-average or above-average. His best secondary might be a changeup that he improved dramatically after entering pro ball, a low-80s offering that has solid arm-side movement and depth. He has shown impressive command of his entire pitch mix and in his six starts before going down struck out 45 batters to just four walks.
SCOUTING GRADES: Fastball: 65. Curveball: 50. Slider: 55. Changeup: 55. Control: 55.
10. JHOAN DURAN | RHP
SCOUTING REPORT: Duran has a pair of offerings that have gotten 70-grade reviews in the past. His four-seam fastball touches 100 and sat in the 97-98 mph range this year, while his sinker-splitter hybrid—which he has dubbed the 'splinker'—has a unique velocity and movement profile that combines the traits of both offerings and has racked up plenty of whiffs in the past. He also throws a power curve in the low 80s with big spin rates. The pitch looks like a real swing-and-miss offering at times, though he struggles to land it for strikes. Duran also throws a changeup in the mid-80s, but the pitch remains a significant work in progress. Duran has faced starter/reliever questions thanks to a delivery that regularly gets out of sync in addition to the fact that he lacks a softer secondary that could keep hitters off his fastball/splinker combo.
SCOUTING GRADES: Fastball: 70. Curveball: 50. Splitter: 60. Changeup: 30. Control: 45
36
BASEBALL AMERICA TWINS TOP 10 PROSPECTS
Admission into the City of Baseball Museum is free during St. Paul Saints home games with the purchase of your Saints ticket. If you'd like to set up a time to visit the museum outside of St. Paul Saints home games, please reach out to museum@saintsbaseball.com to schedule an appointment.
The City of Baseball Museum is located on the concourse behind the left field bleachers at CHS Field. www.cityofbaseballmuseum.com for more information.
37
Visit
Chances are for the next nine seasons there isn't going to be a ton of new information to report on this page. Each of the 120 Minor League teams entered into a 10-year player development licensing agreement, so unless something unforeseen happens the 120 are going to be the 120. There may be little changes here and there within levels or leagues, but otherwise it should be status quo. This year, however, there are a few noteworthy news items out of Triple-A East, and across Minor League Baseball, this season. First, we'd like to welcome all fans to the International League. It should sound familiar to anyone that was a Minor League Baseball fan in 2019. Pre-pandemic, the league the St. Paul Saints were in last season had been called the International League since 1884, the oldest continually operating circuit in Minor League Baseball. While the Saints have no connection to the league name, plenty in the International League are jumping for joy.
The second major change this season are the number of games the Saints will play. From 130 in 2021, to the originally announced 144 for the 2022 season back in August of 2021, to the official 150 games that were announced in February of this year. That's 75 home games and 75 on the road for the Saints.
Third, the three-division Triple-A East will become two, 10-team divisions made up of the West and East. The Saints find themselves in the West Division with the Columbus (OH) Clippers (Cleveland Indians), Gwinnett (GA) Stripers (Atlanta Braves),
Indianapolis (IN) Indians (Pittsburgh Pirates), Iowa Cubs (Chicago Cubs), Louisville (KY) Bats (Cincinnati Reds), Memphis (TN) Redbirds (St. Louis Cardinals), Nashville (TN) Sounds (Milwaukee Brewers), Omaha (NE) Storm Chasers (Kansas City Royals), and Toledo (OH) Mud Hens (Detroit Tigers). The East Division is comprised of Buffalo (NY) Bisons (Toronto Blue Jays), Charlotte (NC) Knights (Chicago White Sox), Durham (NC) Bulls (Tampa Bay Rays), Jacksonville (FL) Jumbo Shrimp (Miami Marlins), Lehigh Valley (PA) Iron Pigs (Philadelphia Phillies), Norfolk (VA) Tides (Baltimore Orioles), Rochester (NY) Red Wings (Washington Nationals), Scranton/Wilkes-Barre (PA) RailRiders (New York Yankees), Syracuse (NY) Mets (New York Mets), and Worcester (MA) Red Sox (Boston Red Sox).
Finally, there is good news for those hoping the 150 games actually means something. There are playoffs in 2022. The two division winners in the International League and the two division winners in the Pacific Coast League (formerly the Triple-A West) will meet up at a neutral site for a single-elimination tournament over two days. Last season, Triple-A East had two separate season winners, the initial 120-game season champion and a 10game "Final Stretch" Champion. Both were won by the Tampa Bay Rays affiliate, Durham Bulls. They finished with the best record over the 120-games at 86-44 and then went an incredible 9-1 in the Final Stretch to claim both championships.
NASH
OMA
ROC
SWB
SYR
TOL
38
TRIPLE-A EAST MILEAGE CHART WE'VE GONE INTERNATIONAL BUF CHA COL DUR GWN IOWA IND JAX LHV LOU MEM NASH NOR OMA ROC STP SWB SYR TOL WOO BUF x 660 332 691 870 854 504 1042 352 535 917 704 644 998 74 933 288 150 308 418 CHA 660 x 427 142 210 1058 576 384 560 476 619 420 325 1143 725 1166 594 730 614 795 COL 332 427 x 458 575 647 175 812 451 205 589 378 572 793 397 754 474 473 144 724 DUR 691 142 458 x 360 1079 654 471 455 541 727 515 185 1231 651 1186 490 626 646 659 GWN 870 210 575 360 x 923 550 376 770 440 425 270 540 1006 935 1139 800 940 670 1005 IOWA 854 1058 647 1079 923 x 472 1249 1051 588 619 655 1192 147 920 242 1017 645 562 1262 IND 504 576 175 654 550 472 x 881 625 114 464 288 768 618 569 582 647 645 226 911 JAX 1042 384 812 471 376 1249 881 x 898 767 698 596 615 1332 1082 1466 938 1075 1008 1104 LHV 352 560 451 455 770 1051 625 898 x 652 1012 801 323 1197 289 1130 74 205 503 271 LOU 535 476 205 541 440 588 114 767 652 x 385 174 656 692 601 696 677 676 301 942 MEM 917 619 589 727 425 619 464 698 1012 385 x 212 917 637 981 798 1043 1056 690 1268
704 420 378 515 270 655 288 596 801 174 212 x 706 739 771 873 847 846 472 1057 NOR 644 325 572 185 540 1192 768 615 323 656 917 706 x 1344 600 1282 381 515 657 534
999 1144 793 1231 1006 147 618 1332 1197 692 637 739 1344 x 1065 392 1163 1140 708 1408
74 725 397 651 935 920 569 1082 289 601 981 771 600 1065 x 998 226 87 373 354 STP 933 1166 754 1186 1139 242 582 1466 1130 696 798 873 1282 392 998 x 1096 1072 641 1341
288 594 474 490 800 1017 647 938 74 677 1043 847 381 1163 226 1096 x 141 471 256
150 730 473 626 940 994 645 1075 205 676 1056 846 515 1140 87 1072 141 x 448 273
308 614 144 646 670 562 226 1008 503 301 690 472 657 708 373 641 471 448 x 714 WOO 418 795 724 659 1005 1262 911 1104 271 942 1268 1057 534 1408 354 1341 256 273 714 x
NORTHEAST DIVISION
WON LOST PCT. GB HOME ROAD
Buffalo Bisons 47 .627 43-22 36-25
Scranton / Wilkes-Barre RailRiders 52 .591 4.5 33-31 42-21
Worcester Red Sox 74 54 .578 6.0 35-29 39-25
Lehigh Valley IronPigs 75 .414 27.0 29-36 24-39
Syracuse Mets 75 .400 28.5 22-38 28-37
Rochester Red Wings 77 .389 30.0 25-37 24-40
SOUTHEAST DIVISION
WON LOST PCT. GB HOME ROAD
Durham Bulls 86 44 .662 45-20 41-24
Jacksonville Suns 75 55 .577 11.0 39-26 39-26
Gwinnett Stripers 58 .550 14.5 38-26 33-32
Nashville Sounds 70 58 .547 15.0 41-24 29-34
Memphis Redbirds 67 .477 24.0 36-27 25-40
Norfolk Tides 78 .400 34.0 30-35 22-43
Charlotte Knights .367 38.0 26-39 21-42
MIDWEST DIVISION
WON LOST PCT. GB HOME ROAD
Toledo Mud Hens 74 56 .569 43-22 31-34
Omaha Storm Chasers 73 56 .566 0.5 37-28 36-28
St. Paul Saints 67 63 .515 7.0 37-28 30-35
Indianapolis Indians 61 67 .477 12.0 34-30 27-37
Columbus Clippers 59 68 .465 13.5 30-33 29-35
Louisville Bats 55 73 .430 18.0 31-33 24-40
Iowa Cubs 51 78 .395 22.5 21-43 30-35
Art is Fun. Fun is Good.
Art and creativity have always been an important part of St. Paul Saints culture. When the club moved to the historic Lowertown Arts District, they seized the opportunity to collaborate with the local art community and infuse CHS Field with the artistic spirit of Lowertown. Now in its 7th year, the Saints Art Program features seasonal public art happenings, game day art actives, and yearround opportunities for local artist to display and sell their work.
Outfield Art Tent
The Art Tent offers free artist-led activities for fans at the weekend Home games.
Local Art Showcase
The Art Showcase is a rotating fine art exhibit int h Saints office and the Securain Financial Club Lobby.
Showing With the Saints
Run by the Show Nonprofit, this project provided two free vendor spaces to artist at every Saints home game. www. theshowgallerylowertown.org.
Art and About and St. Paul.
39
79
75
53
50
49
71
61
52
47 81
The Saints Art Program with local artists to produce pop-up art events and public art projects in
around downtown
CONNECT Instagram: @saintsartsquad #sainstsartsquad Rachel Wacker: rwacker@saintsbaseball.com 2021 TRIPLE-A EAST STANDINGS ST. PAUL SAINTS ART PROGRAM
MINOR LEAGUE TERMS AND PHRASES
40-MAN ROSTER:
In a typical season, the 40-man roster includes a combination of players on the 26-man roster (it was 25, prior to 2020), the 7-, 10- and 15-day injured lists, the bereavement/family medical emergency list and the paternity leave list, as well as some Minor Leaguers. In order for a club to add a player to the 26man roster, the player must be on the 40-man roster. If a club with a full 40-man roster wishes to promote a Minor League player that is not on the 40-man roster, it must first remove a player from the 40-man roster -- either by designating a player's contract for assignment, trading a player, releasing a player or transferring a player to the 60-day injured list. The 40-man roster is an important distinction in the offseason, as players who are on the 40-man roster are protected from being selected by another organization in the annual Rule 5 Draft, held each year in December at the Winter Meetings. Players signed at age 18 or younger need to be added to their club's 40-Man roster within five seasons or they become eligible for the Rule 5 Draft. Players who signed at age 19 or older need to be protected within four seasons.
NON- ROSTER INVITE (NRI):
A player signed to a Minor League contract, but invited to Major League Spring Training. This player is not on the 40-man roster.
DESIGNATED FOR ASSIGNMENT (DFA):
A DFA'd player is immediately removed from his club's 40-man roster. Within seven days of the transaction (had been 10 days under the 2012-16 Collective Bargaining Agreement), the player can either be traded or placed on irrevocable outright waivers. If the player is claimed off said waivers by another club, he is immediately added to that team's 40-man roster, at which point he can be optioned to the Minor Leagues or assigned to his new team's 26-man roster. If the player clears waivers, he may be sent outright to the Minor Leagues or released. Players with more than three years of Major League service time or who have been previously outrighted may reject the outright assignment in favor of free agency.
MINOR LEAGUE OPTIONS (OPTIONS):
Players on a 40-man roster are given three Minor League "options." An option allows that player to be sent to the Minor Leagues ("optioned") without first being subjected to waivers. Players who are optioned to the Minors are removed from a team's active 26-man roster but remain on the 40-man roster.
Only one Minor League option is used per season, regardless of how many times a player is optioned to and from the Minors over the course of a given season. Out-of-options players must be designated for assignment -- which removes them from the 40-man roster -- and passed through outright waivers before being eligible to be sent to the Minors. Players typically have three option years.
RULE 5 DRAFT:
Held each December, the Rule 5 Draft allows clubs without a full 40-man roster to select certain non-40-man roster players from other clubs. Not every club will make a selection, but those that do pick a player must pay $100,000 to the club from which said player was selected. Rule 5 Draft picks are assigned directly to the drafting club's 26-man roster and must be placed on outright waivers in order to be removed from the 26-man roster in the subsequent season. Should the player clear waivers, he must be offered back to his previous team for $50,000 and can be outrighted to the Minors only if his original club does not wish to reacquire him.
TAXI SQUAD:
A taxi squad is an informal name for the group of substitute players who shuffle between the major league team and its AAA affiliate depending on short-term needs. The term is also used to refer to the 26th Man Rule.
RECALLED & CONTRACT PURCHASED:
These terms can be easily mixed up because they mean very similar things but are distinctly different. If a player is already on the 40-man roster and playing for a minor league team, he would be "recalled" to the MLB parent club because he is already a member of the 40-man. However, if a player from the minor leagues is called up to the MLB parent club and is not on the 40man, the MLB club must "purchase his contract" and place him on the 40-man roster. If there are no spots on the 40-man, then they must DFA (designate for assignment) a current member of the 40-man to make room.
MAJOR LEAGUE REHABILITATION ASSIGNMENT:
Any MLB player can be assigned to any minor league affiliate for the purpose of rehabbing an injury for a maximum of 20 days (non-pitchers) and 30 days (pitchers). The player will still continue to get his MLB salary while on his rehab assignment. The rehabilitation assignments do not count against the minor league affiliates roster or as an "optional assignment."
INJURED LIST OR "IL":
In the minor leagues there is only one IL and that is the seven-day IL. If a minor league player is placed on the seven-day IL, he must remain there for at least seven days before he can once again be activated. Players that are on the seven-day IL, therefore, can be on it for anywhere from seven days to the entire season since that is MiLB's only IL.
40
Q. Season one as the manager of the St. Paul Saints, your first as a Triple-A manager, is now behind you. When you look back at 2021, what sticks out to you?
A. The first year in St Paul was great. We had a really great group of guys and had a lot of fun. I think the best part for me was getting a chance to be back coaching in MN. I was able to have friends and family come to games that had never seen me coach. CHS is such a great atmosphere and it was great to be able to share it with everyone.
Q. I know you've managed a couple of years prior to 2021, but what did you learn in your first season as a Triple-A manager?
A. The biggest difference between Triple-A and other levels is the movement. Because we are there to help the big league team we are constantly moving players up and down. You definitely have to take it one day at a time at this level because you honestly don't know who you will have on your team from one day to the next.
Q. From June 26-August 21 your team went a Triple-A tying best 32-16, vaulting into first place on August 21 after being 11.0 games back on June 27. What do you think changed during that twomonth period?
A. Things really started to click for us during that stretch. Our bullpen really started to gain some confidence so we were able to hold most leads when we were able to get ahead early. Our offense was sparked by the addition of Jose Miranda from Double-A and he never stopped hitting. It is always fun to get on stretches like that.
Q. How much do players like Jose Miranda and Jovani Moran help a team when they are called up from Double-A, guys that are Top 20 prospects that surpass expectations?
A. There is a saying in baseball that "players win games". If you don't have good players you can sneak by and win sometimes but having great players certainly helps out. Both of those guys came up and did an amazing job. Coaching games is easy when all you have to do is put a guy in the game and you know the other team probably won't score. It also helps to be able to write a guy down on the lineup every day that is hitting .350 with a bunch of homers. It was fun to watch.
Q. How do you evaluate a season as the manager? Do you focus on wins and losses? How certain players improved? What's most important to you?
A. In the minor leagues we always try to evaluate how well things are going by how much players improve and develop. We were able to develop a lot of guys that went up and helped the big league team last season, and will hopefully help out in years to come. That is success to me. It is always nice to see a bunch of W's though and I would be happy to win a championship in St Paul. There is a lot to be said for developing winners on their way to the big leagues.
Q. What would you say the Twins organizational philosophy is, the message that is trickled down to their Minor League teams?
A. Passion, Hustle, Heart, Fun. That is what it says on the side of our academy down in Fort Myers. We try to develop players who take on all of those qualities. If they can do that they are always pretty fun to watch on TV.
Q. You spent one season as manager at Single-A in 2018 and High-A in 2019. This will be your first season as manager of a team in back-to-back years. How does that help you personally and professionally?
A. When I finished in both 2018 and 2019 I was fully expecting to go back to Cedar Rapids and Fort Myers the next season. Different circumstances allowed me to move up the ladder and end up in St Paul which I am grateful for. I'm really excited to be back in Triple-A. When you look back on seasons there are always things that you think went really well and things you would do differently. I'm excited to make some changes to things I think we can improve on.
Q. What are the discussions like during spring training when it comes to the construction of the roster at Triple-A? How much input do you have on players that start at Triple-A?
A. We go through the big league roster as spring training gets going and everything trickles down from there. There is always a handful of players who are on the fence that will end up coming to St Paul. There is also a handful of players that are on the fence between Double-A and Triple-A. We have a lot of discussions as a staff to see what works best for the organization and each of the players development. Long story short, I have some input but most of the decision making is a group effort.
Q. What's the one thing you learned last season in your first season as a Triple-A manager that will help you in 2022?
A. There were a lot of places we went last year that I hadn't been to in the past. Going to new cities is always a little tough because you don't know what to expect with the ballpark, the hotel, or the general facilities that you have access to as a visiting team. This year will be nice going back to all of these places because we were able to develop routines everywhere which always makes things easier.
Q. Two of your coaches from last year are with different organizations. Hitting coach Matt Borgschulte is now a hitting coach in the Majors with the Baltimore Orioles. Pitching Coach Mike McCarthy has moved on to the San Diego Padres Triple-A affiliate. What did those guys mean to your staff last year and how happy are you for them?
A. Both of those guys were amazing for us here in St Paul and I wish the best of luck to them moving forward. Both of them are friends first and co-workers second for me so I know I will keep in contact with them moving forward. Borgs is very deserving of the big league job that he got and I know he will be great in Baltimore. The Padres are lucky to have Mac in Triple-A. Both Ryan Smith and Virgil Vasquez have big shoes to fill up in St Paul, but I know they will do a great job as well.
41 Q&A WITH TOBY GARDENHIRE
42 GO SAINTS! www.finance-commerce.comwww.minnlawyer.com
CHS FIELD IN CAPABLE HANDS
The two most important people, and perhaps the unsung heroes of CHS Field, return once again this season. Both have years of baseball experience and often spend countless hours at the ballpark, long past the time everyone else has gone home. The two of them will continue the upkeep of CHS Field.
Marcus Campbell begins his fifth year as head groundskeeper and has made his mark on CHS Field. During his first full season at the helm, in 2018, CHS Field was awarded one of the highest honors in the industry, Sports Turf Managers Association Professional Baseball Field of the Year. Campbell's award-winning work is on display each day and in 2019 the league's main event, the American Association All-Star Game, took place at CHS Field. Not only that, but he also oversaw Destination Winter Saint Paul, where the Wells Fargo WinterSkate and Securian Financial SuperSlide spent more than two months on the field. He oversees developing and maintaining a first-rate playing surface for the facilities many users. He is also responsible for the care of CHS Field's many landscape highlights in and around the ballpark.
Curtis Nachtsheim made sure fans at Midway Stadium had enough to eat and drink from 2005-14. Now he is responsible for an entire ballpark as the Operations Manager of CHS Field. He oversees everything from the lights, to the toilets, and everything in between. His responsibility is to make sure the ballpark runs flawlessly for every event that takes place in CHS Field. Curtis oversees a staff that is responsible for the upkeep of the ballpark during the season, staffing the parking lots on game day, hiring the crew to clean up the ballpark following each game, and is Mr. Fixit when any issue occurs.
In addition to serving as the Saints' home, CHS Field is the home of Hamline University, amateur and high school baseball, concerts, festivals, weddings and much more. With a year-round space in the Securian Financial Club, CHS Field will be one of the hottest venues in 2022.
BASEBALLHALL.ORG | @BASEBALLHALL
44 AT YOUR BUSINESS Find resources and apply for a grant at BizRecycling.com Learn how to reduce waste and recycle better at your business.
IT'S EASY BEING GREEN
CHS FIELD CONTINUES TO SET THE SUSTAINABILITY STANDARD
When you look around CHS Field there are plenty of "sexy" areas in the Lowertown ballpark: the state-of-the-art Securian Financial Club, the beautiful Western Red Cedar on various overhangs and ceilings, the lush Treasure Island Berm beyond the left field wall, and the most recent addition, the City of Baseball Museum, to name a few. These are areas that add to the aesthetics and comfort for fans entering CHS Field. There are, however, many valuable assets around the ballpark that fans may not pay close attention to, but are extremely valuable for the organization in becoming the Greenest Ballpark in the country.
The ballpark was universally lauded when opened in 2015, winning numerous awards. During that season, the Saints and their partners were recognized at every turn. While it's easy to celebrate the design and architecture of CHS Field, it was the unsung parts of the ballpark receiving honors that made many in the organization thrilled.
Prior to its opening, CHS Field was touted as The Greenest Ballpark in America. That bold prediction came to fruition when CHS Field was named the Greenest New Ballpark courtesy of GreenSportsBlog, one of the top read blogs in Sports + Green initiatives. CHS Field is the product of a private-public partnership between the City of Saint Paul, the State of Minnesota, and the St. Paul Saints Baseball Club. It's one of four awards the Saints received touting the sustainability efforts of the Saints and, at the time, Ecolab.
CHS Field was up against heavy competition, including Levi's Stadium, home of the San Francisco 49ers and host of Super Bowl 50. According to GreenSportsBlog, however, "small projects can sometimes be very influential." The blog goes on to say CHS Field "dotted a myriad of green I's and crossed many green t's, often in innovative fashion." "The Greenest Ballpark in America" addresses several sustainable objectives, including building construction and operations best practices, waste disposal, water conservation, and alternative power generation and use.
At the heart of the initiative is an effort to make CHS Field a Zero Waste facility. A robust recycling and composting program were designed by the Saints and Minnesota Waste Wise, an initiative of the Minnesota Chamber of Commerce that works with private businesses throughout the state to minimize and creatively dispose of waste. The ballpark received a Minnesota Pollution Control Agency grant to further the effort, providing more than 30 different color-coded recycling and composting stations within the concourse, ensuring that fans didn't need to walk far to find a place to recycle or compost. The message was driven home to fans through a partnership with the Ramsey and
Washington County Resource Recovery Project, Biz Recycling, in communicating and marketing the program to fans at all games in fun and entertaining ways.
Levy Restaurants/ProSportsCatering, the company running CHS Field's food and beverage operation, recycle and compost from the back of house. The company also purchases recyclable or compostable material for food and drink containers, utensils, and napkins. Working through its waste hauler, Walter's Recycling, the team can collect data and track performance from homestand to homestand throughout the season. Energy efficiency, and the use of alternative energy, is also a key theme. In left field, a 102.5 kW solar array supplies 12% of the ballpark's energy demand, in addition to acting as a shade pavilion in The Cub Lawn group sales area. The project competed for, and received, a grant through Xcel Energy's RDF program covering much of the cost of one of the largest in-stadium arrays in professional sports. In addition, the ballpark utilizes the City's District Energy system, which uses alternative fuels to heat and cool businesses and dwellings in the city's downtown core. Sports stadia historically have been significant water wasters. The ballpark houses a 27,000-gallon cistern, capturing rainfall from the 30,000-square-foot roof of the Met Transit Operations and Maintenance Facility next door. When fans flush toilets, the water used has been recycled from the cistern. Additionally, 25% of the ballpark's irrigation needs are met by re-used rainwater. This will save 450,000 gallons of domestic water each year. CHS Field is one of the first ballparks to reuse rainwater for field irrigation and fixture flushing. The rainwater reuse system was funded through grants from the Minnesota Clean Water Legacy Fund, the Metropolitan Council, and the Capitol Region Watershed District.
Tree trenches at the Broadway entrance capture and filter storm water from the city streets and adjacent sidewalks before releasing it off-site. A rain garden at the 4th Street entrance similarly captures and filters storm water. A sub-grade filtration system below the playing field also captures and filters storm water. The ballpark is located less than a quarter mile from the Mississippi River.
To make room for CHS Field, a massive, vacant concrete warehouse was demolished, and 82,000 yards of contaminated soil were removed from the site. In addition, 95% of the building was recycled, including keeping 20% of the material on-site as part of new construction.
All-together, a site that was virtually 100% water impervious, now boasts 55.9% pervious greenspace. A site with virtually no trees now contains 135 trees and 36,000 square feet of planting.
None of this work happens overnight nor did it end after year one. The Saints continue to build upon their award-winning first year in educating their fans through humorous videos, informational signs around the ballpark, and interactive kiosks at various areas along the concourse. The goal is for fans, and Saints staff, to recycle and compost 90% of the materials used at CHS Field. With everyone's help CHS Field will continue to be the Greenest Ballpark in America.
45
46 Working together to help keep CHS Field Cleaner, Safer, HealthierTM On game day and e v ery da y, Ecol ab is dedicated to advancing cleaner, safer practices in t he places w here people e at, sleep, work a nd play, from the beverages you enjoy to th e ballparks we c al l home. Visit ecolab.com. Proud to be a founding sponsor of the St. Paul Saints. Play ball! ©2020 Ecolab USA Inc. All rights reserved. So sit back and enjoy the game. We've got the bases covered.
CHEERS TO THE TEAMS THAT BRING ENERGY TO OUR COMMUNITIES
Xcel Energy has always been a fan of teamwork and dedication. That's why we're proud to support the St. Paul Saints — thank you for giving everyone a reason to cheer. xcelenergy.com/Community
© 2022 Xcel Energy Inc.
48 WHAT'S ON THE MENU? DAVID ARRIETA ERICH BACHUS JOHN BACON BROCK BALLOU REED BASNER MATTHEW BATES SAMUEL BURCH NESTOR CEJA WILLIAM CLARK PAUL CLEMONS DARIUS GHANI REID GIBBS THOMAS HANAHAN AARON HIGGINS EMIL JIMENEZ PERNALETE AUSTIN JONES TYLER JONES SHANE LIVENSPARGER ALEXANDER MACKAY CHRISTOPHER MARCO DAVID MARTINEZ JOSE MATAMOROS TAKAHITO MATSUDA DANIEL MERZEL JACOB METZ BRENNAN MILLER MALACHI MOORE EDWIN MOSCOSO CORREDOR JOSE NAVAS CORZO CODY OAKES TYLER OLSON JONATHAN PARRA ORTEGA ANTHONY PEREZ BENJAMIN PHILLIPS MICHAEL RAINS CHARLES RAMOS JEREMY RIGGS JUSTIN ROBINSON RANDY ROSENBERG BENJAMIN SONNTAG MARK STEWART JR. DEREK THOMAS NATHAN TOMLINSON ALEXANDER TOSI JUNIOR VALENTINE CLINTON VONDRAK BRIAN WALSH THOMAS WEST LEWIS WILLIAMS III RYAN WILLS MATTHEW WINTER #101 / BURGER DEPOT New Items: • Bloody Mary Burger/ Half-Pound Burger, Provolone Cheese, LTO, Bloody Mary Aioli served with a skewer of pickle, olive, celery stick cheese cube and a meat stick • Grilled Reuben/Sliced Corned Beef, Swiss Cheese, Sauerkraut and Thousand Island Dressing on Marble Rye Texas Toast #104 / SANDWICH LOT New Items: • Meatball Hoagie/ All-Beef Meatballs with house made Marinara Sauce on a bakery fresh hoagie bun topped with shredded mozzarella cheese #108 / GALLERY GRILL New Items: • Shredded Pork Hot Dog with Cole Slaw VON HANSENS: New Item: • Bacon Wrapped Cherry Bomb (Sun Dried Cherry Brat wrapped in bacon) CARVERY / WOK IN THE PARK New Item: • Chicken, Beef and Vegetarian options for Stir Fry (stir fry vegetables and choice of jasmine or fried rice) #600 / MUD'S DAIRY AREA/BBQ New Items: • Hormel's Smoked Pull Pork (for sandwich) TRIPLE-A LEAGUE UMPIRES
1. Who was the first batter in St. Paul Saints history as the Minnesota Twins Triple-A affiliate?
2. Eight different players had two-homer games, but two of those eight did it twice. Which two players had a two-homer game?
3. Which player homered in four consecutive games last season?
4. Which pitcher tossed a season high 16.2 consecutive scoreless innings?
5. Which pitcher collected the only hit by a pitcher in 2021?
6. The Saints turned a triple play on June 17 against Iowa. What four players were involved in the triple play?
7. The Saints collected one sacrifice hit in 2021. Who dropped down the lone sacrifice bunt?
8. Which six players homered in their Saints debut?
9. Which two players played in more than 100 games in 2021?
10. What was the lone day the Saints spent in first place in 2021? ON TRIVIA
49
ANSWERS
PAGE 50 SAINTS
1. Rob Refsnyder was the leadoff batter in the Saints first game on May 4, 2021 at Omaha. He grounded out to shortstop.
2. Both Jimmy Kerrigan and Damek Tomscha had a pair of two-homer games. The other six players to have a multi-homer game are: Willians Astudillo, David Bañuelos, Byron Buxton, Jose Miranda, JT Riddle, and Brent Rooker.
3. Drew Maggi set a career high by homering in four consecutive games from July 1-4. He also became the first player in Saints history (including from 1993-2020) to homer in four consecutive games.
4. Reliever Ian Hamilton didn't allow a run from May 14-June 29 (tossed 1.1 scoreless innings in this appearance before giving up a run). The next closest scoreless streak was starter Charlie Barnes' 12.1 innings from May 26-June 8.
5. Andrew Albers, who was forced into the game on May 9 because of an injury to Drew Maggi and not having anyone on the bench due to injuries, collected a single to right in his first at bat. He went 1-2, grounding out in his only other at bat.
6. With the bases loaded the ball was lined to Daniel Descalso at third, who leaped in the air, but couldn't come up with it. He threw to Tomás Telis at the plate to get the first out. Telis threw
to shortstop JT Riddle covering third for the force out for out number two. Riddle fired to second baseman Drew Maggi at second for a force out and a triple play.
7. Drew Stankiewicz dropped down a sacrifice bunt on September 3 at Columbus in game 105 of the season.
8. Ryan Jeffers homered in the first game of the season on May 4 at Omaha. Four days later Roberto Peña homered on May 8 at Omaha. Alex Kirilloff on rehab homered on May 19 vs. Indianapolis. Jose Miranda in his Triple-A debut homered three times on June 29 vs. Omaha. Jake Cave homered on rehab homered on July 13 vs. Columbus. And Gilberto Celestino, on the fourth time he was assigned to the Saints (but didn't play a game in the previous three) homered on August 1 vs. Indianapolis.
9. Jimmy Kerrigan led the way with 107 games and Tomás Telis played in 101 games. Mark Contreras and Drew Maggi were the next closest at 95.
10. On August 21, the Saints defeated the Iowa Cubs 7-4 and vaulted into first place for the first, and only, time in 2021. The Saints went 33-17 from June 29-August 21. The Saints were as many as 10.5 games back on June 28 and made up 11.0 games during those 50 games.
50 SAINTS TRIVIA ANSWERS
SAINTS STAND ABOVE ALL THE REST
WHEN IT COMES TO ENTERTAINMENT
We raised the level of laughs during out first season as the Minnesota Twins Triple-A affiliate. We brought out ridiculously oversized bases on Opening Day. It was our way of having fun at Triple-A's "larger bases" rule. We set the World Record for largest cup snake. We continued to create memories despite many people thinking we were going to change. Now that we're passed all that, we can continue honoring the hard-working women and men that bring you the entertainment from the moment you enter the gates until the lights are turned out.
The state of Minnesota has more actors and actresses per capita than any other state in the U.S. OK, maybe that isn't entirely true, but add up the comedy clubs, theatres, and improv studios and you will find a ton of talent. Each year we search near and far to find the best of the best and bring them into one venue for the summer. While the players produce the entertainment on the field our staff of talent produces the entertainment in the stands and between innings. There is one person who oversees all the hilarity and it's our Vice President / Brand Marketing & Experience, Sierra Bailey. Her job is to make sure each of our actors is on point and that everything runs like a well-oiled machine.
Our actors and actresses, or as we affectionately refer to them, Ushertainers, are overseen by Entertainment Director Joshua Will. Joshua begins his fifth season in that role with the Saints and will make sure that our Ushertainers hit their marks.
Our three-headed Master of Ceremonies, Lee Adams, Nicholas Leeman, and Rita Boersma return for their seventh season together. Lee is back for year number 10, while Nicholas turned his Stadium Correspondent gig in years past into the co-leading role. Rita did some fill-in work in year number one of CHS Field and has brought her dry and acerbic sense of humor into a full-time role ever since. Their voices are the ones you hear throughout the ballpark and provide the hilarious commentary
throughout the game. Their banter, quick wit, and talent as actors and actresses help engage the crowd each night.
The musical mood is set by organist Andrew Crowley Crowley returns for his 20th season and his knowledge of various musical genres keeps fans of all ages entertained. He has a feel for each moment. Whether it's getting kids on their feet dancing in the aisles or bringing back nostalgic memories for parents, Crowley is on top of it from his perch on the third base side of the Club Level. He is also in charge of hiring the nightly pre-game bands playing at the Farmer's Market and the National Anthem singers.
The Ushertainers, the lifeblood of the entertainment at CHS Field, will be back in full force for the 2022 season. Seigo, the cult-like figure, will serenade the crowd with "Signing with Seigo" and don the sumo suit as he "Rides the Pony." Maybe you like feeling cooler than The Nerd and Nerdette, doing calisthenics with Coach, getting a swat on the bottom by Gert the Flirt, cooking up something special with Chef, or being among royalty with Belle of the Ballpark, but whatever tickles your fancy, fans will be entertained to the fullest at CHS Field.
51
The year was 1992 and a new team was on the horizon in the St. Paul area. But wait a minute, didn't the Twin Cities already have a baseball team? Didn't the best baseball players in the world play on the other side of the river? Yes, they did, and the demise of the Saints was written before a ticket was sold or a first pitch was thrown. One of those people that wrote off the Saints was the late, great Sid Hartman. He knew a thing or two about sports teams and the Saints surviving in this market wasn't something he believed would happen.
Annie Huidekoper was listening to a local radio station one Sunday morning. She heard the talking heads discussing this new baseball team and how it wouldn't last past the Fourth of July. Huidekoper called the Saints to purchase season tickets and asked the one employee they had, Dave Wright, if they needed help. Wright told her to hold on a minute because Mike Veeck wanted to speak with her. Huidekoper's determination to prove the local media wrong won Mike over and she became a part time salesperson and in charge of the fan club for a team that didn't exist.
Tom Whaley was a lawyer. A lawyer that wanted to work in baseball. After hearing the Commissioner of the league being interviewed on local radio, Whaley reached out to Miles Wolff, so
he could get in touch with Veeck. Whaley sent Veeck a letter and was told, "I have a hundred letters from attorneys who want to work for me but you're the only one who plays the drums. We should get together." They did and he was hired in 1993.
Two mainstays, two important cogs that got this franchise off on the right foot. Of course, Veeck led the charge, but he's always been someone that takes ideas from all over, including his wife. Libby Veeck came across an interesting tidbit in a book she was reading and discovered St. Paul was known as "Pig's Eye" after Pierre "Pig's Eye" Parrant. Thus, the pig mascot was born.
A nun that gives massages? Mike saw a massage school started by Sister Rosalind Gefre. Mike decided to reach out to her and find out if she would like to give massages at baseball games. The rest is history.
Want to take in a game and get your haircut? That also happened in the early days of the Saints. How about watching a game from a hot tub? Some may think it unsanitary, but the fans out in the left field area, relaxing in the hot tub loved every minute of it.
No one was, or is, safe from the Saints and their humor. Whether it was the Vikings (Love Boat anyone?), the Commissioner of Baseball (seat cushions, ties), or even themselves (who remembers hot dogs being thrown at mimes?) the Saints have taken chances over their 30 seasons of existence. It's all in good fun.
Remember the chatter about the Saints not being able to make it in this town? When the Saints moved into CHS Field in 2015 there were those that thought the organization was going "corporate." They ended that thought process with one of the more outrageous parades in recent memory. On Opening Night they honored all the people that helped get the ballpark built, including politicians, but mix in jugglers, stilt walkers, and some burlesque dancers.
Over the last seven years the Saints have done everything from playing a game on a Twister board, then holding the largest game of Twister, to a ballpark-wide pillow fight, to the most epic food fight since Animal House.
The Saints haven't lost their fastball. Many of the promotions they did in 1993 are now commonplace among Minor League franchises. And for those that think the Saints have changed because they are the Twins Triple-A affiliate, might we direct you to this season's Harmonica Night.
52 30-SEASONS OF FUN
Two teams made the playoffs. The system was one of only six in which all four fullseason affiliates won at least 60 games. They had arguably one of the best players in all of Minor League Baseball in their system. The 2021 season was, by any measure, a huge success for the Minnesota Twins Minor League teams. How did it all break down for the St. Paul Saints, Wichita Wind Surge, Cedar Rapids Kernels, and Fort Myers Mighty Muscles. It was entertaining and exciting until the very end for all four teams. Here's a look at how each did during the 2021 campaign.
TRIPLE-A: ST. PAUL SAINTS
If you look at the 2021 season it's really a tale of three acts. I guess like most stories there was the beginning (2126 and 11.0 games back in the first 47 games), middle (32-16 and tied for the best record in all of Triple-A from June 29-August 21 and a 0.5 game lead in the Midwest Division) and the end (24-21 over the final 45 games that pushed them to 8.0 games back at the conclusion of the season). Welcome to the world of Triple-A Baseball. For the Saints, and more specifically manager Toby Gardenhire, Triple-A is used to get players ready for the Major Leagues. One could argue each level is for that reason, but none more so than Triple-A. One day you're loaded and the next everyone is gone.
Maybe it's unfair to single out one player when a team goes 67-63 and is in contention until the final two weeks, but anyone that watched the Saints for even a moment from June 29 on, realizes there was one man that helped turn it all around: Jose Miranda. What Miranda did with the Saints, and throughout the season between Wichita and St. Paul, was one of the great seasons in Twins Minor League history. He hit .343 with 17 homers and 56 RBI in 80 games for the Saints and .344 with 30 homers and 94 RBI in 127 games overall. He led all of Minor League Baseball with 184 hits. He changed the entire complexion of the Saints season when he joined the team on June 29. He promptly homered three times in that game and he never looked back. No surprise to anyone, Tomás Telis continued his incredible career hitting .296 with a career high 12 homer runs and driving in 50. Drew Maggi also clubbed a career-high 16 homers, including homering in four straight at the beginning of July.
Danny Coulombe was stellar in his 14 relief appearances, getting called up in June and never looking back. Reliever Kyle Barraclough joined the organization about halfway through the season and pitched out of two separate bases loaded no out
jams and went 4-1 with a 2.49 ERA in 21 appearances while striking out 38 in 25.1 innings pitched. Joe Ryan made two starts after being traded from the Tampa Bay Rays to the Twins and pitching in the Olympics, but what an incredible two starts they were. He fanned 17 in nine innings. The ageless one, Andrew Albers, went 8-4 with a 3.88 ERA in 18 games (17 starts) while tossing 102.0 innings, second most on the team.
DOUBLE-A:
WICHITA WIND SURGE
It wasn't quite wireto-wire for the winningest team in the system, but it was fairly dominate throughout for the Wind Surge. The Double-A Central North Division Champs finished a robust 69-51. They comfortably won the division by 4.5 games over the Northwest Arkansas Naturals (Kansas City Royals), but it was that same Naturals team they took on in the playoffs.
Unfortunately, they ran into a buzzsaw and were swept in the best-of-five series, but it didn't diminish the incredible season the Wind Surge had in 2021. We won't go into too much detail on Jose Miranda here (see St. Paul Saints above), but just know that Wichita was 28-20 upon Miranda's promotion to Triple-A. Basically, he was a winner wherever he played in 2021. BJ Boyd was a monster in Wichita hitting .319 with 15 homers and 62 RBI and led the league in batting average upon his promotion to the Saints. Wichita's offense was incredible, leading Double-A Central in batting average and scoring the third most runs.
The pitching staff turned to several arms in the bullpen, many who were called up to the Saints, but guys like Yennier Cano, Jovani Moran, and Ryan Mason were studs for the Wind Surge. Jordan Gore, in his first full season as a pitcher, was incredible going 3-1 with a 1.61 ERA and six saves in 20 relief appearances. Top prospects like Josh Winder, who saw time with the Saints before an injury ended his season, Cole Sands, and Jordan Balazovic proved they were worthy of the high praise.
HIGH-A: CEDAR RAPIDS KERNELS
If you're trying to keep young talent together then Wichita should have another successful season in 2022. While the Cedar Rapids Kernels didn't win the High-A Central's West Division, they still reached the playoffs. Regardless of division, the top two teams reached the playoffs, and the Kernels 67-53 record did just that. Despite finishing a whopping 11.0 games behind the Quad Cities River Bandits (Kansas City Royals) those two met in a best-of-five series that came down to the final game. After dropping game one in tough
53 THE TWINS MINOR LEAGUE SYSTEM
54 But if that work includes digging, the only way to dig safely is to KNOW WHAT'S BELOW. Visit GopherStateOneCall.org or call 8-11. (It's FREE and it's the law.) It's spring and our thoughts turn to baseball … and yard work.
THE TWINS MINOR LEAGUE SYSTEM
fashion late, the River Bandits took games two and three and were one win away from the title. Unfortunately, the Kernels gave up a walk-off homer in the bottom of the ninth in game four and were blanked in game five.
The Kernels were led by the best pitching staff in the league with a 3.88 ERA and 1303 strikeouts. Their 10 total shutouts were tied for tops in the league. The workhorse out of the bullpen, Zach Featherstone, tossed 40 games of relief and had a 2.13 ERA while fanning an incredible 93 in 55.0 innings. Gore began the season with the Kernels and earned the call-up going 5-1 with a 2.95 ERA and one save in 19 relief appearances. Matt Canterino, before getting hurt, was 1-0 with a 0.86 ERA in five starts. Louie Varland, Kody Funderburk, and Ben Gross were all tremendous as starters.
The offense added some thump with eight players drilling double-digit homers led by Michael Helman's 19. He was there for a little over a month, but Yunior Severino hit .321 with three homers and 17 RBI in 35 games.
LOW-A: FORT MYERS MIGHTY MUSSELS
There is no shame in not making the playoffs when
the two teams ahead of you both win 70 games. The Fort Myers Mighty Mussels finished 60-54 in the Low-A Southeast West Division.
The Mighty Mussels were another Twins affiliate led by their pitching, leading the league in ERA (3.96), allowing the fewest homers (60), and second most strikeouts (1228). Varland, prior to moving up to High-A, was lights out going 4-2 with a 2.09 ERA and 76 strikeouts in 47.1 innings. Despite not collecting a victory, Sean Mooney was even better going 0-1 with a 1.24 ERA in 10 games (nine starts). He struck out 52 in 29.0 innings. Denny Bentley closed out nine games while fanning 68 in 44.1 innings. Severino crushed five homers and drove in a team leading 53 in just 63 games.
Aaron Sabato, the Twins first round pick from 2020, led the way with 11 home runs in 85 games. Not far behind was Will Holland who slugged 10 in 76 games.
SAINTS BASEBALL CAN BE SEEN AND HEARD ACROSS NUMEROUS PLATFORMS IN 2022
From TV, to radio, to streaming platforms there won't be any excuses not to follow the Saints in 2022.
Three different TV stations will carry the Saints, in addition to their traditional Saints Cable Network broadcasts, this season. Each Friday night home game will be carried on FOX 9+ (Comcast 10/807, DirectTV 29, Dish 29, Mediacom 10/803, Over the Air 9.2 and Spectrum 10). The Saints have a total of 12 Friday night home games, beginning with April 15. In addition to the broadcast of the games, FOX 9+ will also carry the postgame fireworks show. Each Friday night fireworks show is set to a different musical theme.
For the fourth full season, all Sunday home games will be carried on 45TV, the only fully independent station in Minneapolis/St. Paul. The Saints have a total of 12 Sunday home games beginning with April 17.
The Saints will also have several home games on Bally's Sports North/Bally's Sports North PLUS. The schedule of games can be found by going to saintsbaseball.com and clicking on the "Sean Aronson Virtual Press Box" under the "Team" dropdown.
More than 50% of the Saints home games are broadcast on over the air channels with the remaining games on the Saints Cable Network, cable access channels in and around the Twin Cities Metro Area. The channel in your area can be found at saintsbaseball.com.
The Saints will broadcast all 75 home games at MiLB. TV. A subscription is required and includes the broadcast of all Minor League teams.
In addition to TV, the Saints will broadcast all 150 games via radio through KFAN Plus (96.7 FM) with select games on KFAN (100.3 FM). For those that don't live in the coverage area, fans can download the iHeart Radio app and listen to games anywhere in the world.
Sean Aronson returns for his 16th season as the playby-play broadcaster of the Saints and will handle the broadcast for all games. He will be joined by J.W. Cox who returns for his
ninth season working alongside Aronson. Cox has been the part time number two broadcaster for the last seven seasons, and stepped into the full-time roll in 2021. Cox did play-by-play for St. Cloud football and currently does Huskies Men's and Women's Basketball as well as play-by-play on TV for North Metro Television and PrepSpotlight.tv. He also works for the Minnesota News Network. Joining the broadcast team is Steve Linzmeier, who will host a 20-minute pre- and post-game show on all radio broadcasts. Linzmeier currently serves as the playby-play broadcaster for St. Catherine University volleyball and basketball as well as a freelance broadcaster for School Space Media, broadcasting Minnesota High School sports. He is the 2016 North Dakota Sportscaster of the Year, where he was the Sports Director for i3G Media in Jamesotwn and did playby-play for the University of Jamestown and Jamestown High athletics.
SEAN ARONSON
Aronson begins his 16th season with the Saints and will handle all 150 broadcasts. In 2016 he was awarded the Ballpark Digest Broadcaster of the Year Award for all of minor league baseball and on the final day of that regular season he became the first broadcaster in Saints history to call 1,000 games. He was nominated for a Regional Emmy for Saints TV broadcasts in 2010. Aronson works year-round with the Saints and is also in charge of the media relations. He was with another Goldklang Group team prior to his tenure with the Saints, working for the Fort Myers Miracle (Single-A Twins) from 2003-06. Prior to his stint with the Miracle, he spent two seasons with the Allentown Ambassadors of the then Northern League. Minnesota is the fifth state Aronson has lived. He graduated from the University of Colorado-Boulder with a B.S. in Journalism. He got his start as a broadcaster doing high school baseball in Colorado. Aronson, 44, was raised in Northridge, CA.
56
Minnie Miñoso's legacy lives on throughout the baseball world.
By PHIL ROGERS
Minnie Miñoso blazed a trail for generations of Latin American stars who followed. His most valuable asset, however, may have been pure determination."'Don't quit,' '' fellow Cuban and All-Star pitcher José Contreras said he was told by Miñoso during a big league career that, like Miñoso's, began late. "'Don't leave the field if you think you can still play.'"
Raised in the sugar cane country outside Havana, Saturnino Orestes Armas Miñoso dearly loved his homeland –and learned tenacity during arduous work in the fields. His skill at baseball, however, put him on the path to a different life.
Major leaguers are fond of saying they will play until someone tears the uniform off their back. But the talented, charismatic Miñoso almost lived that boast. He's known for having played in the major leagues over five decades, thanks to promotional cameos with the White Sox in 1976 and 1980, but it was in the Mexican League where his love for baseball shown the brightest.
He was released by the White Sox at midseason in 1964 and headed to Mexico that winter. He sometimes served as a player-manager but was still active as a player in '73, when he turned in 120 games as a first baseman-outfielder. He was most likely in his 50s when that season ended, although listed officially at 47 with a birthdate of Nov. 29, 1925.
"I went (to Mexico) for one year and stayed for 10,'' Miñoso said late in his life. Among stops in the Negro Leagues, minor leagues, American League, National League and the Mexican League, Miñoso likely totaled more than 4,000 professional hits. But Miñoso was more than just numbers. He blazed a trail for players from Latin America in the same way Jackie Robinson opened the door for Blacks. The first dark-skinned Latin player to appear in the AL or NL, he allowed young players in Cuba, the Dominican Republic and Puerto Rico to dream about playing on the best teams in the world, with a lifestyle they could barely imagine.
"To me, Minnie is a legend," Contreras told The New York Times' Tyler Kepner. "He was one of the reasons I started playing baseball when I was a kid. I wanted to be like him. He was one of our best representatives, our Jackie Robinson."
Miñoso revered Cuban native Martín Dihigo, who was elected to the Hall of Fame by a Negro Leagues committee in 1977. It was easier to follow Miñoso's career in the 1940s and '50s than it had been Dihigo's in the '20s and '30s, which allowed Minnie to set an example at the time more Latin Americans were finding their way to the big leagues.
Orlando Cepeda, inducted into the Hall of Fame in 1999, remembers fellow Puerto Rican Roberto Clemente idolizing Miñoso. "He was everybody's hero,'' Cepeda said. "I wanted to be Miñoso. Clemente wanted to be Miñoso.''
A catcher as a teenager and mostly a third baseman for the Negro National League's New York Cubans in the mid-tolate 1940s, Miñoso was in right field for his major league debut on April 19, 1949 and primarily played left field throughout his career. He was a complete player who finished his career with a .299 batting average, 195 home runs and 216 stolen bases. He built a .387 career on-base percentage by always being a tough out. In his 14 full-time seasons in the American and National Leagues, he walked 812 times while striking out 580 times.
On an afternoon at Yankee Stadium in May, 1955, Miñoso was hitting cleanup. A double by Jim Rivera had put men on second and third with one out in the first, and Miñoso dug his spikes into the dirt intent on bringing home two runs. The pitch from Bob Grim, a 20-game winner and Rookie of the Year in '54, slammed into the left side of Miñoso's head, breaking his helmet. Miñoso left the game but wasn't examined fully until the White Sox traveled home to Chicago the next day. He was diagnosed with a skull fracture but somehow returned to the lineup two weeks later. He suffered another skull fracture in 1962, after colliding with the brick outfield while playing for the St. Louis Cardinals. He also broke his right wrist while going all out in an attempt to rob Duke Snider, and would play only 39 games that season. It was the beginning of the end for him as a highly productive player.
Miñoso had made Chicago his full-time home by then, buying a house for $40,000 and moving family members there from Cuba. He died happily living near Lake Michigan with his wife Sharon Rice and their son Charlie, whom Miñoso fathered while in his 60s. "He wanted to chase the American dream,'' Bob Kendrick, president of the Negro Leagues Baseball Museum, told The New York Times. "He laid down that foundation to so many others, because they knew they would have the opportunity to play this game."
Phil Rogers is a freelance writer living in Utah who has covered baseball since 1984. Reprinted with permission from the National Baseball Hall of Fame and Museum.
Members of the National Baseball Hall of Fame and Museum receive free admission to the Museum, as well as access to exclusive programs, such as the Voices of the Game Series. Additionally, members receive a subscription to the Hall of Fame's bi-monthly magazine, Memories and Dreams, the annual Hall of Fame yearbook and a 10% discount and free shipping on retail purchases. For information on becoming a member, please visit baseballhall.org/join or call 607-547-0397.
CUTLINE
Minnie Miñoso was named to nine AL/NL All-Star Games from 1951-60. (Osvaldo Salas/National Baseball Hall of Fame and Museum)
57 LATIN LEGEND
Discover your new home course Discover your new home course Eagle Valley Golf Course in Woodbury is committed to providing a first-class golf experience, and our Eagle Club is no exception. Members of the Eagle Club enjoy unbelievable benefits such as reduced pricing on golf, discounts on golf shop merchandise and access to prime tee times. Plus, each membership includes a free weekday green fee. Join the Eagle Club Excellent playing conditions. Friendly staff. Great Value. EagleValleyGC.com The official home course of the St. Paul Saints
As Minnesota's first university, Hamline was open to all from the start. Today, Hamline still makes life-changing firsts possible. Because today's first is tomorrow's bright future.
First in your family to attend college. professional job with a Fortune 500 firsts, from day one.
Pictured: Emily Lall '22, marketing major, digital media arts minor, first in her family to attend college
First
internship. First
company. For
60 MinnesotaState.JOBS class@apgecm.com | 800.955.6112
2022 PROMOTIONS SCHEDULE
APRIL 12: It's Opening Night with a #ClassicSaints Replica Jersey Giveaway brought to you by CHS (5,000)
APRIL 13: *Caution* If you swallow this giveaway it might make you extremely attractive! Magnet Schedule Giveaway (5,000)
APRIL 14: Reunited and it tastes/feels/smells/sees/hears so good. The Lent season is officially over. Come indulge (for the first time in 40 days) in whatever you gave up.
APRIL 15: Friday Night Fireworks powered by Xcel Energy featuring the music of Glam Rock
APRIL 16: To Minnesotans, this is shorts weather! Show up in shorts and win a prize!
APRIL 17: Over-easy like Sunday Morning. Making this Easter egg-stra special with an egg hunt and brunch specials
APRIL 26: Meet and Greet with Leslie David Baker, who played Stanley Hudson from the TV show The Office, on National Pretzel Day
APRIL 27: A #ClassicSaints tradition like none other, it's the annual World's Largest Game of Catch.
APRIL 28: Welp, I s'pose we better get goin'…This game might be the longest Minnesota Goodbye of your life.
APRIL 29: Friday Night Fireworks powered by Xcel Energy featuring your favorite classics in Country Music
APRIL 30: In celebration of National Adopt a Pet Day we, along with Chuck & Don's encourage you to bring your furry friends to CHS Field
MAY 1: Trust me, you're gonna wanna come to this game for all the free sh*t you'll receive thanks to our friends at Minnesota Compost
MAY 3: Larry Doby Passion for the Community Night. Celebrating MiLB's The Nine Initiative.
MAY 4: Be careful, tonight might get a little catchy. We're goin' fishin'!
MAY 5: Thursdy Thirstay. How good is your spelling whilst enjoying $2 beers and 2-for-1 Bud Light Seltzers?
MAY 6: Cheers to 20 years. Tribute to Saints Musical Director and Organist, Andrew Crowley, plus Friday Night Fireworks powered by Xcel Energy
MAY 7: Grab your floppy hats and let's Run for the Roses. Talk Derby to Me presented by Koppy Motors
MAY 8: A Marathon Sunday Runday, plus pre-game Saints Running of the Pigs 0K and 5K
MAY 24: Educashun Day
MAY 25: Ever wonder where Easy Peasy Lemon Squeezy came from?
MAY 26: Military Appreciation Night
MAY 27: For tonight's Friday Night Fireworks powered by Xcel Energy, we're taking a trip to Margaritaville
MAY 28: Bring your water rings and pool floaties because it's Wisconsin Dells Day with a sunglasses giveaway (1,000)
MAY 29: Memorial Day with Post-game Monster Food Truck Rally and SPIREworks Super Show
JUNE 7: So you used to be affiliated with the Twins? Well this is awkward… presented by North Hennepin Community College (Minnesota State)
JUNE 8: Same Name, two completely different places. Metro State University (Minnesota State) teaches us a little geography lesson on Rochester.
JUNE 9: We put the F U in Fun. Minnesota Nice with a little sass.
JUNE 10: Satisfy your Boba Fettish and come to CHS Field for Star Wars Night presented by Pizza Ranch
JUNE 11: All aboard to the urination station presented by MN Urology
JUNE 12: Derby Thirty presented by Hamline University. Celebrating Play Ball Weekend with a youth home run derby!
JUNE 28: Join us in our first Copa de la Diversión Night, featuring Santos de San Pablo, with a Latin Cuisine Focus
JUNE 29: Summer might be half over, but shed no tears that the Saints season isn't quite halfway there yet. It's Midsummer!
JUNE 30: 2 ½, 1 ½, ½, Happy Half New Year!
JULY 1: In honor of their Independence Day, help us celebrate Friday Night Fireworks powered by Xcel Energy featuring Canadian Musicians, as well as an Energy Star LED Bulb giveaway courtesy of Xcel Energy
JULY 2: The rehearsal. Post-game Monster Food Truck Rally with Fireworks Super Show presented by Keller Woods and Thompson
JULY 3: The actual. Independence Day Celebration with Post-Game Monster Food Truck Rally with Fireworks Super Show
JULY 12: Quit your screaming and stop going nuts! Partake with us and Thelma's Ice Cream in celebrating National Ice Cream Month. Plus, it's Peanut Free Night!
61
JULY 13: SPIRE Night with The Friends of the St Paul Public Library and Saving Cash book Giveaway (1,500)
JULY 14: Saints World! Piggy Time! Extra-base hit!
JULY 15: Ole! Ole! Ole! Copa de la Diversión Night on a Friday Night Fireworks powered by Xcel Energy featuring Latino Music
JULY 16: Marvel's Defenders of the Diamond. Hint, you're gonna be a little Thor tomorrow.
JULY 17: Allowing ALL pets to today's game? Well, it's the leash we can do! It's Anything on a Leash Day presented by Chuck & Don's
JULY 26: This has never happened in the history of Saints Baseball. This is a real Pig deal!
JULY 27: Did you know that Minneapolis College (Minnesota State) offers night classes so you can enjoy today's game during the day?
JULY 28: Zero Lucks Given. It's Irish Night in July brought to you by Hamline University
JULY 29: Tonight for sure won't suck, but it might just blow a little. Saints Harmonica giveaway on National Intern Day with Post-Game Friday Night Fireworks powered by Xcel Energy (5,000)
JULY 30: Boundary Waters Night presented by Friends of the BWCA with can koozie giveaway (1,500)
JULY 31: Water skiing is believing. Celebrating the birth of this extreme sport on Minnesota's own Lake Pepin exactly 100 years ago today presented by Cub. Plus 2022 Saints team card set giveaway presented by SPIRE (1,500)
AUGUST 9: Honoring St. Paul legend, Jimmy Lee. A great athlete, umpire, writer, and community leader presented by Saint Paul College (Minnesota State), and the second event celebrating MiLB's The Nine Initiative.
AUGUST 10: Darty
AUGUST 11: Buy yourself a bidet and give us your leftover TP. Toilet Paper Drive presented by Innovative Office Solutions
AUGUST 12: Killebrew Root Beer Scouts Hall of Fame honoring the late Roland Hemond. Plus Friday Night Fireworks powered by Xcel Energy featuring music from a specific British Rock (& Rolling) Band
AUGUST 13: Got heeeeem! #ClassicSaints Kevin Millar bobblehead giveaway plus pre-game ceremony retiring Millar's #15 jersey presented by CHS (1,500)
AUGUST 14: Copa de la Diversión third event featuring mariachis and piñatas concluding with Santos de San Pablo jersey auction
AUGUST 16: Inver Hills Community College and Dakota County Technical College (Minnesota State) are where Bright Futures Start
AUGUST 17: Meatloaf on a stick? Gonna need a big stick… brought to you by Cub
AUGUST 18: Pride Night
AUGUST 19: Police vs. Fire 3.0. Plus Friday Night Fireworks powered by Xcel Energy featuring the internet's most popular dance trends
AUGUST 20: Securian Financial Night
AUGUST 21: Marvel Super Hero Day presented by Super Siders. Hint: See ya Steve. Hello, Sam.
AUGUST 30: Sk8 Paul Saints, let's shred some gnar!
AUGUST 31: TBD
SEPTEMBER 1: Native American Heritage Night presented by Treasure Island Resort & Casino
SEPTEMBER 2: Close your eyes and tell us what sport comes to mind listening to this music during Friday Night Fireworks powered by Xcel Energy
SEPTEMBER 3: ANOTHER DOG DAY?! This is totally PAW-some. Hey thanks Chuck & Don's!
SEPTEMBER 4: Labor Day Celebration with Post-Game Monster Food Truck Rally and Fireworks Super Show
SEPTEMBER 13: They tried to pass what?! Exploring ridiculous laws that ultimately never got passed
SEPTEMBER 14: Is a hot dog considered a sandwich? Do blondes really have more fun? Do aliens exist? Let's Mass Debate!
SEPTEMBER 15: Hogtoberfest
SEPTEMBER 16: Friday Night Fireworks powered by Xcel Energy featuring the athletic acoustics of athletes turned musicians
SEPTEMBER 17: Fan Appreciation Night brought to you by Minnesota Corn Growers Association with 2022 Saints Yearbook giveaway (1,500)
SEPTEMBER 18: Artsy Heartsy brought to you by Bemidji State University (Minnesota State)
SEPTEMBER 26: Twins Night at the Saints featuring reversible Saints/Twins bucket hat (1,500)
SEPTEMBER 27: Don't go chasing Waterfowls…without a permit. Brought to you by Normandale College (Minnesota State)
SEPTEMBER 28: The laziest game you have e'er been to. We're resting up for Home Opener 2023
62
651.644.6659 I saintsbaseball.com
63 From baseballs to barbecues, you can get it all at Fleet Farm. Stop in today, you won't believe what you'll find! Visit us at FleetFarm.com Limit 1 offer per customer, per visit. No photocopies or facsimiles will be accepted. Coupon must be presented at the time of purchase and must be surrendered upon redemption. Total purchase must reach $ 50 or more before state and local taxes. No adjustments to prior purchases. Returns will be credited as purchase price less the discount, and discount will be forfeited. Cannot be used in conjunction with Buy Get offer, or other coupons. Not redeemable on fuel, lottery tickets, tobacco, alcohol, gift cards, tickets, permits, registrations, licenses, warranties, Carhartt ® Striker ® YETI ®, Ariens, Echo ®, or Weber ® items. Other exclusions may apply. See store for details. Use code BASEBALL22 to buy online and pick up in store. 3849 O ffer good April 6 - October 8, 2022$10 OFF an in-store purchase of $50 or more
Front Office Staff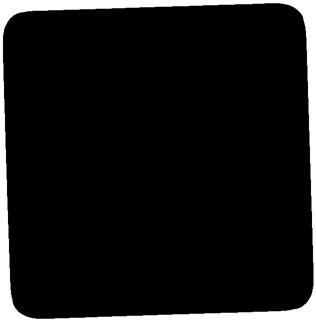 65 CLASSIC SAINTS
66 Triple-A Affiliate of the Minnesota TwinsTriple-A Affiliate of the Minnesota Twins 4 5 6 7 1 8 9 11 12 13 14 15 16 18 19 20 21 22 23 25 26 27 28 29 30 2 10 17 24 3 LOU 5:35PM LOU 12:05PM LOU 5:35PM LOU 5:35PM LOU 6:05PM LOU 12:05PM NAS 6:37PM NAS 1:07PM NAS 6:37PM NAS 2:07PM IND 6:37PM IND 2:07PM IND 6:37PM IND 6:37PM IND 2:07PM TOL 5:35PM TOL 1:05PM TOL 5:35PM TOL 5:35PM TOL 4:05PM TOL 6:05PM April April NAS 6:37PM IND 6:37PM 6 7 8 9 10 11 13 14 15 16 17 18 20 21 22 30 23 24 25 27 28 29 1 2 3 4 12 19 26 5 IOW 1:08PM IOW 12:08PM IOW 12:08PM IOW 7:08PM IOW 6:08PM ROC 7:07PM ROC 2:07PM ROC 7:07PM ROC 7:07PM ROC 7:07PM COL 6:05PM COL 12:05PM COL 6:05PM COL 11:05AM COL 6:05PM BUF 6:05PM BUF 12:05PM BUF 6:05PM OMA 7:07PM BUF 12:05PM BUF 6:05PM BUF 5:05PM OMA 7:07PM OMA 1:07PM COL 6:05PM June June ROC 7:07PM 1 2 3 4 5 6 8 9 10 11 12 13 15 16 17 18 19 20 22 23 31 24 29 30 25 26 27 7 14 21 28 OMA 7:05PM OMA 5:05PM OMA 7:05PM OMA 7:05PM OMA 7:05PM SWB 7:07PM SWB 2:07PM SWB 7:07PM SWB 7:07PM SWB 7:07PM OMA 7:07PM COL 7:07PM COL 2:07PM COL 1:07PM COL 7:07PM COL 7:07PM IOW 6:38PM IOW 1:08PM OMA 7:07PM IOW 12:08PM IOW 6:38PM IOW 7:08PM IOW 6:08PM OMA 7:05PM August August COL 7:07PM SWB 7:07PM 2 9 10 11 12 13 14 16 17 18 19 20 21 23 24 25 26 27 28 30 31 7 15 22 29 2 COL 6:05PM COL 12:05PM COL 6:05PM COL 11:05AM COL 6:05PM COL 6:05PM IOW 6:38PM OMA 6:35PM 65 IOW 6:37PM 4 IOW 6:37PM 3 IOW 6:37PM IOW 2:07PM IOW 2:07PM 1 NAS 2:07PM OMA 2:05PM OMA 6:35PM OMA 6:35PM OMA 6:35PM IND 11:07AM IND 7:07PM IND 7:07PM IND 7:07PM OMA 6:35PM May May IOW 6:37PM IND 7:07PM IND 5:07PM 4 5 6 7 9 11 12 13 14 15 16 18 19 20 21 22 23 25 26 27 28 29 30 2 10 17 24 31 3 LOU 12:05PM LOU 6:05PM LOU 6:05PM 8 LOU 6:05PM 1 LOU 6:05PM IOW 7:07PM IOW 2:07PM IOW 1:07PM IOW 7:07PM IOW 7:07PM TOL 7:07PM TOL 2:07PM TOL 7:07PM TOL 7:07PM TOL 7:07PM IND 12:35PM IND 6:05PM IND 6:05PM LOU 5:35PM July July OMA 7:07PM IOW 7:07PM TOL 7:07PM OMA 6:07PM OMA 6:07PM 5 6 7 8 9 10 12 13 14 15 16 17 19 20 21 22 30 23 24 27 28 29 1 2 3 11 18 25 4 OMA 7:07PM OMA 7:07PM TOL 5:35PM TOL 5:35PM TOL 5:35PM LOU 7:07PM LOU 12:07PM LOU TBD LOU 7:07PM LOU 7:07PM TOL 6:05PM TOL 1:05PM TOL 4:05PM IND 12:35PM IND 5:35PM IND 5:35PM IND 5:35PM IND 6:05PM IND 6:05PM September September OMA 7:07PM LOU 7:07PM OMA 5:07PM LOU 7:07PM OMA 7:07PM OMA 7:07PM 26 OMA 7:07PM Home Game Away Game Post-Game Food Trucks & Fireworks SuperShow Post-Game Fireworks *All game times are listed as Central Daylight Time (CDT)
67 Destination FUN TIcasino.com | 1-800-222-7077 Treasure Island Resort & Casino is Minnesota's destination for gaming fun. Our spacious resort o ers guests action-packed excitement with rows of slot, video poker and video keno machines, table games and bingo, various dining options, The Lagoon indoor water park, a luxurious hotel and more. We can't wait to see you at The Island! © 2022 Treasure Island Resort & Casino TREASURE ISLAND RESORT & CASINO IS THE EXCLUSIVE CASINO SPONSOR OF