STORIZEN HOME TO YOUR STORIES MARCH 2023 Master Storyteller Keeping The Myths & Magic Alive! Celebrating 5 Years of Storizen! ANNIVERSARY ISSUE ANUJA CHANDRAMOULI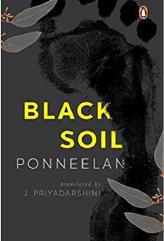 FOLLOW US ON : HASHTAG: #STORIZENMAGAZINE To read Storizen on the web, visit storizen.com. Follow Storizen on Instagram @storizenmag. CLICK HERE TO READ NOW! BOOKMARKED Storizen Magazine February 2023 Books we are loving this month Exclusive Digital Issue For more columns and features, scan below
Cover Story
Anuja Chandramouli: Master
Storyteller, Keeping the Myths & Magic Alive!
Brand Partners
Aleph Book Company
Bloomsbury India
Fingerprint Publishing
Hachette India
HarperCollinsIndia
Pan Macmillan India
Penguin India
Roli Books
Rupa Publications
Westland Books
Swapna Peri
Saurabh Chawla
Editors
For Advertising, Contact us attalktous@storizen.com Book Reviews
Pria Raiyani
FOLLOW US ON:
Editor's Note, p5
Cover Story, p6
MasterStoryteller: Keeping The Myths and Magic AliveAnuja Chandramouli
hot off the press, p12
articles/short stories/poetry
The Shades of LIFE in Mother Nature - Ankur R. Gupta, p16
The Women That Will Never Be Enough - Nancy Chadha, p20
Life A Festival of Emotions - Sreelekha Chaterjee, p24
Spring's Palette, Life's Canvas... - Madhumathi H, p40
The Many Colors of Flying - Vidya Shankar, p42
Asphyxiation - Sangita Kalarickal Krivosik, p43
Monthly Horoscope: April 2023 - Himani Goyal, p44
book news/book excerpts, p14
HarperCollins India Acquires Ashwin Sanghi's New Crime Thriller Series 'Kutta Kadam', p14
Book Excerpt: Unframed by Rahaab Allana, p30
Book Excerpt: The Hills are Burning by Anirban Bhattacharyya, p32
book reviews (by Swapna Peri & Kiran Adharapuram)
Unfiltered: The CEO and the Coach by Dr Ana Lueneburger and Saurabh Mukherjea, p34
How to Meet Your Self by Dr. Nicole LePera, p34
Black Soil by Poneelan, p35
The Begum and the Dastan by Tarana Husain Khan, p38
Migrants: The Story of Us All by Sam Miller, p38
My Subconsciously Feminist Father by Yashika Singla, p39
Defeating the Dictators by Charles Dunst, p35 Unframed by Rahaab Allana, p39
The Sweet Kitchen by Rajyasree Sen, p36
The Secret of More by Tejaswini ApteRahm, p36
TMissing in Action by Pranay Kotasthane & Raghu S Jaitley, p37
The Sthory of Two Wimmin Named Kalyani and Dakshayani by R. Rajasree & Devika J., p37
C O N T E N T S
from the editor
calling all writers!
DO YOU WANT TO BE A PART OF STORIZEN FAMILY?
You can also be a contributor Mail us your entries at talktous@storizen.com Your smart ideas and inputs help us create our informative issues.
"In a world that's often fragmented and uncertain, myths and legends offer us a sense of continuity and connection to our past "
It gives us immense pleasure to announce that our literary magazine has completed five years of publication postrelaunch. This milestone is a testament to our commitment to showcasing the best of contemporary writing and emerging voices in literature This month, we also celebrated two important events - Holi, the festival of colors that heralds the arrival of spring, and International
Women's Day which recognizes the achievements of women around the world and highlights the ongoing struggle for gender equality. To mark this occasion, we are thrilled to feature the work of a master storyteller who has been keeping the myth and magic alive through her writing, Anuja Chandramouli. Anuja Chandramouli is a critically acclaimed author known for her gripping retellings of ancient myths and epics. Her work has been widely praised for its vivid imagery, intricate plotting, and deep understanding of human nature Check out the exclusive feature on page 6!
We're also excited to share excerpts from two outstanding books. The first is 'Unframed' , published by HarperCollins India and the second is 'The Hills are Burning' by Anirban Bhattacharyya. Both books offer a powerful blend of literary excellence and social commentary, and we're honored to be able to share them with you
We'd also like to express our gratitude to all the talented contributors who have sent us their stories, articles, and poems over the years. Your work inspires us and helps us create a platform for diverse voices and perspectives. We're grateful to all our readers who have supported us over the years.
Thank you for joining us on this journey of discovery and celebration of the art of storytelling.
Hope you will love this issue.
Happy Reading!
Saurabh Chawla, Editor in Chief
editor@storizen.com
COVERSTORY Master Storyteller: Keeping the Myths & Magic Alive! Anuja Chandramouli A Storizen Exclusive Feature By
PRIA
Indian mythology is a treasure trove of stories that have been passed down through generations. These stories, filled with heroes and villains, gods and demons, and intricate plotlines, offer a window into the past, while also providing valuable life lessons that are still relevant today
Author Anuja
Chandramouli is one such writer who has mastered the art of re-introducing these mythological characters to modern-day readers.
In a recent interview with Storizen, Anuja Chandramouli discussed her passion for Indian mythology and the inspiration behind her latest book, Abhimanyu: A Tale of Reincarnation, Bravery, and Sacrifice
ANUJA'S LOVE OF INDIAN MYTHOLOGY
Anuja revealed that she has always been passionate about Indian mythology. "These characters from the Itihasas and Puranas are part of my earliest memories," she said. "It may sound sappy, but the truth is I love them to the moon and back."
Anuja's latest book, Abhimanyu, is a retelling of the Mahabharata from the perspective of Abhimanyu, one of its most beloved characters. Abhimanyu was the son of Arjuna, one of the Pandava brothers, and Subhadra, Krishna's sister He was blessed with all the strengths of his father, Krishna, and the other Pandavas, yet possessed none of their weaknesses. He was a rare hero who was every bit as good and kind as he was great
THE WRITING PROCESS
To write Abhimanyu, Chandramouli researched extensively and went back to the epic she had loved all her life. She put herself in Abhimanyu's place, unearthing lesser-known nuggets of information about him and sharing the story of the Mahabharata entirely from his perspective. "It was a heartening, often harrowing experience," she said. "But in the end, it was entirely worth it "
Anuja believes that it is important for young readers to understand and read about Indian mythology. "There are so many life lessons to be mined from the material which is timeless for a reason and has practical
COVERSTORY
STORIZEN MAGAZINE | 7 MARCH 2023
Writing keeps me sane. I am actually happy when the words are doing their mystical dance on the laptop screen.
-Anuja Chandramouli
applications to this very day," she said. "And even more importantly, it is so entertaining!"
Anuja's books not only entertain but also educate. They are a great way for young readers to learn about Indian mythology and the valuable lessons it has to offer However, she believes that parents should encourage an interest not just in mythology but in storytelling in general and read in particular.
When asked about her favorite book, Chandramouli said she loves all her books, but Arjuna and Abhimanyu might be loved just a shade more because the father is the love of her life and the son is eternally beloved. However, she believes that her books in the historical fiction genre, such as Prithviraj Chauhan, Padmavati, and Tughlaq, could have been written better. "They would have benefitted if I had managed to travel to the places where the actual events unfolded so that the local flavors could have been incorporated better," she said
Chandramouli's favorite mythological character besides the characters she wrote is Krishna. "He was my childhood imaginary friend," she said "I adore Krishna and I feel he has been a constant companion in my writing journey."
morose than usual about my misgivings about my own limitations " While indulging in sweets may be a temporary solution, Anuja also mentions that she practices yoga and dancing, watches movies, goes out for coffee with friends, and does whatever makes her feel good to get out of the slump
THE DIFFERENT HATS OF ANUJA
Anuja wears different hats in her life - she is a mother, daughter, wife, and author. When asked about how she manages to balance these roles, she responds that each role has its own quirks, but she tries her best to juggle them. She also acknowledges that each role has its own personality, saying, "They all have the same tendency to be idiotic and obsessive to varying levels but each has their redeeming qualities Or so I like to think!"
WHAT INSPIRES ANUJA TO WRITE
When asked about what inspires her to write, Anuja explains, "Writing keeps me sane I am actually happy when the words are doing their mystical dance on the laptop screen. Reading and writing are my conduits to a magical realm ruled by beauty, truth, fantasy, and imagination." For Anuja, writing is a way to transport herself and her readers to a world of magic and wonder
THE TRANSFORMATIVE POWER OF WRITING
OVERCOMING WRITER'S BLOCK
Anuja admits that she experiences writer's block like many writers When asked about how she copes with it, she shares, "I don't have a decent coping technique. Mostly, I overdose on sugar if I am feeling more
Anuja believes that writing has the power to transform and affirm life. Each book she has written and read has helped her navigate different chapters of her life, offering courage and grace. As she says, "Every single book that I have written and read has helped me navigate a particular chapter of
COVERSTORY
8 | STORIZEN MAGAZINE MARCH 2023
my life, helping me traipse across the good and challenging times with a modicum of courage and grace For that, they will always have my gratitude!"
Anuja also mentions that writing has taught her to learn and unlearn things continuously, making it a part of growth and change. Her biggest takeaway is to let go of control and learn to trust the process, surrendering to the mysteries of life As she says, "My main takeaway is to not strive so hard for control and to learn to trust and surrender to a higher process, the mysteries of which I can comprehend only in patches."
COVERSTORY
STORIZEN MAGAZINE | 9 MARCH 2023
"These characters from the Itihasas and Puranas are part of my earliest memories."