Smooth Jazz in SA
Local Couple Brings Music Series to Town
By Amy Morgan
J azz
lovers in San Antonio take heart. No longer is our city devoid of the dulcet tones of the saxophone.
Foster Perry Travel presents their inaugural Jazz on the Water –By Land & By Sea series featuring monthly concerts by America's most talented, nationally recognized Smooth Jazz musicians. The artists will perform at the brand new 300-seat Buena Vista Theatre located on UTSA's downtown campus between S. Frio Street and the IH-35 frontage road. Parking directly across the street from the theater is included in the price of the tickets, which can be purchased directly from the UTSA box office through their website https://buenavistalive.showare.com.
Jazz enthusiasts Dionne Roberts and husband, Henry Alvarez, owners of Foster Perry Travel, grew up listening to inspiring music in Boston and New Orleans respectively. They've made it a point to seek out performance venues on their travels worldwide. Except in San Antonio, where a lack of live Jazz music sent them to Austin or Houston to get their fix of the sound they craved. Frustration peaked last spring when their favorite Jazz club in Austin changed format. The couple decided to fulfill their dream of sharing the music they love with the residents of their town. The Jazz on the Water series was born.
Dionne and Henry were already personally acquainted with many of the artists. Foster Perry Travel has hosted a sevenday Jazz cruise out of Galveston since 2017 (skipping the two years when COVID-19 shut down the cruise industry). 2022's cruise last October was a smashing success, and 2023 is already planned for November 5-12 with stops in Roatan, Costa Maga and Cozumel. In addition to the usual amenities found on a
cruise, the Foster Perry Travel group enjoys their own private music events aboard the Harmony of the Seas, one of the newer Royal Caribbean liners, Dionne said. Jazz cruisers will experience theme nights, autograph sessions and daily special events. Many repeat attendees look forward to reconnecting with friends. Local saxophonist Billy Ray Sheppard hosts the performances, joined by nationally known artists joining the cruise for this special experience.
music
Husband and wife team, Henry Alvarez and Dionne Roberts, are bringing 11 live Jazz shows to San Antonio in 2023 at the beautiful 300-seat Buena Vista Theatre on the downtown campus of UTSA. The theater offers a great view of the stage from every seat in the house.
Javier Colon was the first winner of The Voice on NBC and is coming to SA for two shows on February 10, 2023 as a part of the Jazz on the Water Series. (see page 6 for ticket information)
"We're making Jazz accessible both financially and geographically," she said. "We're bringing top-billed artists we're normally not able to see in San Antonio on a regular basis. We hope to create a Jazz community where people can meet new friends and hear top-talent music."
Javier Colon kicks off the series February 10th, with shows at 7 and 9:30 p.m. Javier won the first season of The Voice and is known for his angelic voice, Dionne said. "It will be the perfect Valentine's date night – there's not a bad seat in the house." Concert goers can take their refreshments — wine/beer and light snacks — right to their seats with them and expect some special surprises, Dionne added. Foster Perry Travel has even arranged a discount rate at the Doubletree hotel across the street from the theater for those who wish to stay the night downtown. Other notable musicians include the Bob James Trio performing Sept. 1 during the Labor Day Weekend and the season finale Dec. 9, which will entice legendary Walter Beasley out of retirement for an encore.
Foster Perry Travel is already planning the 2024 and 2025 Jazz on the Water series. "We're committed to investing long term in the city we've come to call home," Dionne said.
Jazz on the Water also partners with UTSA to use the performances to give back to a cause close to Dionne and Henry's hearts – at-risk foster children. Space in the CCTV livestream area will be provided free for foster families for every 7 p.m. showing. The same spot will be offered to UTSA students at 9:30 p.m. for just $10/ticket. Proceeds from student tickets will fund programs for foster youth. "We want to raise awareness and encourage people to think about charitable opportunities in everything they do," Dionne said.
Dionne and Henry founded Foster Perry Travel, located in Stone Oak, in 2016 and have run the travel club at the Club at Sonterra for the past five years. "We're a full-service travel agency helping families and friends find fun and adventures," Dionne said. "Travel and music are our passion. When we can, we love to bring them together."
UTSA's Buena Vista Theatre will be the official venue of the Jazz on the Water - By Land & By Sea Series in 2023. All concert tickets include parking at the event parking lot across the street from the entrance.
Purchase Series Tickets
2023 Jazz on the Water - By Land & By Sea Series
Presented by Foster Perry Travel
Two performances at 7pm and 9:30pm for each date.
All tickets include free parking across from the theater
Buena Vista Theatre
501 W César E Chávez Blvd. San Antonio, TX 78207
https://buenavistalive.showare.com
NEW WEBSITE Launch COMMUNITY EVENTS DIGITAL DOWNLOADS ONLINE MEMBERSHIP NEW STORIES DOWNLOAD YOUR FAVORITE Issues STAY Connected TO YOUR COMMUNITY Browse OUR BUSINESS DIRECTORY CLICKHere
Community Calendar Presented by Frost
Activities at the Walker Ranch Senior Center — Monday - Friday, 7:00 a.m. - 4:00 p.m. Hot meals served daily from 11 a.m. - 12:30 p.m. for qualifying seniors and their spouses. Exercise, field trips, bingo, loteria, movies, arts and crafts, free health and wellness screenings vary daily. 835 W. Rhapsody 78216; 210-207-5280.
Stone Oak Rotary Club – Tuesdays, noon -1 p.m. Guest speakers weekly. Dona Tota, 923 Loop 1604 W. #115 78232; www.stoneoaksarotary.org.
Shooting leagues and classes – Days and times vary. Introduction to firearms, CDL classes, date nights, kids' classes, men's events and shooting sports leagues for all skill levels on an indoor range. Buck and Doe's Mercantile, 24250 U.S. 281 78258; 820-980-3637.
Single Professionals Networking Meeting – Friday, Jan. 6, 5-7 p.m. Join other 55+ widowed, divorced and single mature professionals for a relaxed social event. Scuzzi's, 4035 N. Loop 1604 W. 78257; www.spn-sa.org.
High School Football Showcases
Saturday, Jan. 7. Noon and 5 p.m. The AllAmerican Bowl will feature the best high school football players and band members in the country at noon. Stay for the All-Star football game at 5 p.m., which highlights more than 100 of the best football players from Bexar and surrounding counties. Players are nominated through their varsity coaches, and several from Johnson and Reagan High Schools will be included. Alamodome, 100 Montana St. 78283; www.nbcsports.com/allamericanbowl.
River Road Run – Saturday, Jan. 7, staggered starts beginning at 8 a.m. Scallywompus presents the first race in their 2023 Texas Hill Country Half Marathon Series. Half Marathon, 10k or 5k. Hill Country Distillers, 723 Front Street, Comfort 78013; scallywompus.com.
National Geographic Live – Sunday, Jan. 15, 2-3:30 p.m. Get face to face with animals from across the world filmed by Filipe DeAndrade, star of Nat Geo's digital series Untamed. Tobin Center for the Performing Arts, 100 Auditorium Circle 78205; www.tobincenter.org.
Single Professionals Networking Meeting - Friday, Jan. 20, 5-7 p.m. Join other 55+ widowed, divorced and single mature professionals for a relaxed social event. Don Adolfo's, 19141 Stone Oak Parkway 78258; www.spn-sa.org.
Single Professionals Networking Meeting - Wednesday, Jan. 25, 4-6 p.m. Join other 55+ widowed, divorced and single mature professionals for a relaxed social event. Stone Werks, 999 E. Basse Road 78209; www.spn-sa.org.
26th Annual San Antonio Stock Show & Rodeo Bar-B-Que Cook-Off & Festival Friday, Jan. 27 – Saturday, Jan. 28. 10 a.m. – 11:45 p.m. A championship event with competitive Bar-B-Que team, live music, family activities. Proceeds benefit the Scholarship Fund. S.A.L.E. on the Salado Creek, 1723 Creekview Dr. 78219; www.sarodeo.com/bbq.
Clint Black – Friday, Jan. 27, 7:30 p.m. Grammywinning Country superstar Clint Black and his wife Lisa Hartman Black perform "Mostly Hits & the Mrs" tour with special guest Lily Pearl Black. HEB Performance Hall at the Tobin Center for the Performing Arts, 100 Auditorium Circle 78205; www.tobincenter.org.
38th Annual Tower Climb and Run – Saturday, Jan. 28, 7 a.m. Unique athletic challenge fundraising event. Run 1-mile then sprint 952 steps to the top of the Tower of the Americas. Participants' funds benefit the Cystic Fibrosis Foundation. Tower of the Americas, 739 E. Cesar E. Chavez Blvd. 78206; www.fightcf.cff.org.
One Singular Sensation – Saturday, Jan. 28, 2 p.m. and 6 p.m.; Sunday, Jan. 29, 2 p.m. 27th anniversary of the variety show featuring NEISD cheerleaders, dance and drill teams, and pep squads. The entire cast of 1,200 girls will dance in the finale. Littleton Gymnasium at Blossom Athletic Center, 12002 Jones Maltsberger Road, 78216; www.neisd.net.
Disney's Beauty and the Beast presented by Reagan Stage Theater – Thursday, Feb. 2 –Saturday, Feb. 4, 7 p.m., Gloria Jennings Robinson Auditorium, Ronald Reagan High School, 19000 Ronald Reagan 78258; www.reaganstage.org.
The Hero Twins Blood Race at the Magik Theatre – Saturday, Feb. 4 – Sunday, March 5, days and times vary. Live theater production of the action-filled adventure inspired by classic Mayan narratives. The Magik Theatre, 420 S. Alamo St. 78205; www.magiktheatre.org.
San Marcos Half – Sunday - Feb. 5, 13.1, 10k, 5K, 7:30, 8:30 a.m. staggered starts. The second of the Texas Hill Country Challenge Series. Start at the Tanger Outlets, 4015 135 N., San Marcos 78666; www.scallywompus.com.
2023 San Antonio Stock Show and RodeoFeb. 9-26. Established in 1949, the San Antonio Stock Show and Rodeo has grown to one of the largest, most prestigious events in the city. AT&T Center, 1 AT&T Center Parkway 78219; www.sarodeo.com.
Send your upcoming events to StoneOakInfo@gmail.com.
Smart tools, sound advice and doing right by the customer. That's what banking should be—and what we've always been.
MEMBER FDIC Visit us at 21011 US Highway 281 North in San Antonio
call (210) 220-6576
or
Healthy Habits
Take Care of Your Smile in 2023
By Amy Morgan
The New Year often turns our thoughts toward improving our health. We plan to cut out poor habits, eat better and join a gym. In our quest for self-improvement, let's not overlook our oral health, which has far-reaching impact. Poor dental hygiene translates directly to destructive medical complications. Gum disease caused by unchecked bacteria in the mouth has been linked to heart problems, respiratory infections, pregnancy complications, kidney disease, rheumatoid arthritis
and even dementia! More immediately, an infection from a compromised tooth can abscess and travel internally to damage the heart or brain, which can lead to permanent disability.
Linda Lara, dental hygienist at 7to7 Dental & Orthodontics, counts educating patients as her favorite part of her work. She considers it vital to ensure people understand the connection between oral health and the rest of the body. "Over accumulation of bacteria in the mouth relates to other problems," she said. "I love to inspire patients to create a healthy lifestyle for themselves."
Mandy Dennis, 7to7 Dental's Director of Hygiene Operations, strongly advocates patients visit their dentist every six months. "Coming to get cleanings is just like taking a car for an oil change – you wouldn't wait 15,000 miles," she said. "The mouth is the same way. We can identify if something is not healthy and address the problem before it gets bigger," she said. Regular X-rays can reveal spots on the teeth where the enamel is not as strong. A dental professional can apply fluoride and remineralize the teeth. This may prevent cavities and the need for a filling. "If we do need to fill, we still can prevent a crown or a root canal," Mandy said.
No matter how much time you invest in the gym, there's nothing more appealing than a radiant smile. It's the first thing people will notice about you, whether online or in person. Shiny, healthy teeth and fresh breath are a real confidence booster. 7to7 Dental can take care of all the oral health needs of your entire family: checking for decay or problems, screening for oral cancer, cleaning, brightening, straightening or placing crowns or veneers. And orthodontia has never been easier or more affordable.
"Patients come to us because they want a pretty smile," said Michelle Alvarez, 7to7 Dental's Lead Orthodontic Assistant. "But our main goal is not only straight, white healthy teeth, but a functional bite for a lifetime." Schedule an appointment at 7to7 Dental's office at the corner of Stone Oak Parkway and Evans Road as part of your commitment to a healthier you.
The professionals at 7to7 Dental & Orthodontics care about your oral health and are available 7 a.m.7 p.m., seven days a week, for dentistry for the whole family and emergencies. 7to7 Dental is a local business grown in 15 years from the practice of one dentist and six staff, which now employs 262 San Antonio community members. Co-Owners Tiffany Winburn, D.M.D., and Justin Coke live in Stone Oak with their families and are part of the community.
DENTAL DIGEST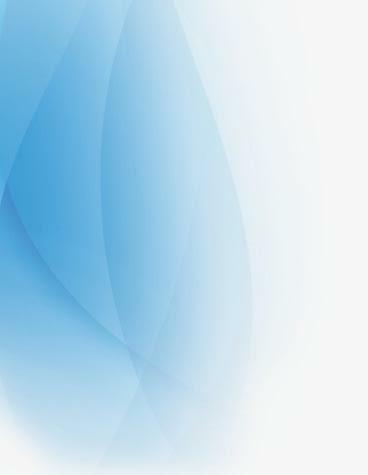 210-495-2000 www.7to7Dental.com Facebook: 7 to 7 Dental & Orthodontics Instagram: @7to7Dental Call or book online with ease
Real
By Amy Morgan
life Recipes
P hysicians Premier Regional Marketing Director Jennifer Meachum, RDN, LD, is very familiar
with the subject of wellness. She changed her life with a successful wellness journey. More than 20 years ago, Jennifer set a goal to lose weight that resulted in a loss of 100 pounds! That New Year's resolution turned her life in a new direction, including leading to a career path as a dietitian.
Last year Physicians Premier enlisted Jennifer to draw upon her nutrition background to create a cookbook to inspire community members to take the first step toward wellness with healthy, easy-to-prepare recipes that help people make better menu choices.
"It's a small thing we can do for the community that we hope will make a big impact," she said.
Recipes address different health goals like carb control, bone strength and smart heart, as well as including some appealing to kids. She encourages parents to invite their children into the kitchen to learn new techniques and start the conversation about healthy eating. Her 12-year-old son gave his stamp of approval to the dishes he helped her test (and taste).
Drop by Physicians Premier, located west of Highway 281 on Highway 46 near the HEB Plus, to pick up your free copy of the cookbook. Or email marketing @mdpremier.com, and Jennifer will be happy to mail you one. You, too, can follow Jennifer's tips to begin a healthy journey.
1. Set small measurable goals. When you achieve a goal, set the next one and keep going. Before you know it, all the small goals, changes, and consistency will end up making a huge impact.
2. The average American diet is low in fiber. Fiber can not only help with weight loss and management but also with gut, immune and heart health. Aim for 25-35 grams of fiber daily from whole grains, nuts, legumes, beans, fruits, and vegetables.
3. Prepare more meals at home to drastically reduce your calories, fat, and sodium, especially if you flavor with fresh herbs and spices. Making your meals will help with portion control and also can save money. Grilling, broiling, air frying, and roasting add fewer calories.
4. Swap out high calorie drinks with water or unsweetened beverages. Tired of water? Add a wedge of lemon, orange slice, or sprig of mint for a flavor explosion.
5. Consider journaling everything you eat or drink. It really helps to reveal portion size and items of which you are eating too much or not enough. Try one of the many free apps you can add to right to your phone.
Physicians Premier allows patients to access the care they need when they need it, saving time, money, alleviating concern and allowing for a healthier patient and community. Find Jennifer, and the Physicians Premier professionals at MDpremier.com.
Physicians Premier Offers Tips, Cookbook to Promote Community Health
-
MEDICAL MINUTE
EMERGENCY CARE 24/7! 20475 Highway 46, Suite 100 Spring Branch, TX 78070 (830) 438-6911 MDPremier.com
Dedicated Ally
By Amy Morgan
If you could sum up the core of Ronald Reagan High School senior Joshua Torres, you might
consider the word, allegiance, which factors in both his strong Christian faith and desire to serve his country. Joshua and his brothers are named after a specific Bible verse their parents chose to represent their character. Joshua's life verse: Joshua 1:9, calls a warrior to strongly and courageously lead his nation. "That's part of the reason I hope to be an army officer," Joshua said.
The Rattler varsity track team captain is being recruited by WestPoint, where he dreams of aligning his passion for track competition with his desire to follow his family members in military service.
Everything he's accomplished in sports, schools, camps, taking honors and AP courses – even joining the wrestling team to toughen up – has been with the goal of WestPoint, he said. Joshua would follow his great grandfather who served in the Army Air Corps in World War II, as well as both grandfathers, and his father. His 21-year-old brother, Silas, currently is with the Air National Guard in Vermont.
"Dad is really excited for us – our generation will be the first in my dad's family to be officers," he said.
Joshua also plays guitar and has led worship at Community Bible Church. The opportunity to compete in track at the highest, 6A State level was one of the reasons Joshua was excited to attend Reagan. He was thrilled his junior year to run on the 4 x 2 relay team and cheer the 4 x 1 team to a fifth-place finish at state - the biggest high school track meet in the U.S., he said. For the first time in Reagan's history, all the boys, girls, varsity and JV track teams also won the district title in 2022.
both as Senior Class Secretary and as head of the Student Council appreciation committee, Joshua was not always so confidant.
Joshua shared he was once socially awkward, ironically noting he came out of his shell during the pandemic. He was one of the early adopters to go back to school in person, returning to Reagan in September 2020. Now he loves to participate in school activities. He was pleased when his design for the "Pink-Out" school t-shirt was selected. "The whole entire student section was wearing it!" he said.
"People say track is an individual sport, but that's definitely not true," he emphasized. "You are not just running for yourself, you're running for the team's points." Now an inspirational leader, serving
He counts his favorite Reagan class as Anatomy and Physiology with Dr. Murphy. "It's the hardest class I've ever taken, but she helped make a really hard class manageable. It was seventh period during the end of the day, but she was my caffeine," he said. Joshua also remembers being fascinated by the study of the human body, which complements his desire to become a physician in the Army Medical Corps.
Our nation would be fortunate indeed to enlist such a dedicated ally as Joshua Torres.
STUDENT SPOTLIGHT
Reagan Senior Student Hopes to Defend Country
Canine Companions
By Camp Bow Wow Staff
It's the new year. Everyone's setting resolutions and focusing on good lifestyle habits. Have you
thought about the human health benefits of owning a dog? There are many reasons dogs are known as man's best friend.
A furry family member can be a great catalyst to get out us and moving. Whether it is a hike at one of San Antonio's local parks or trails or a stroll around the block, our pups provide the extra motivation we need to get off the couch. A 2019 British study discovered that dog owners are nearly four times more likely than non-dog owners to meet daily physical activity guidelines, maybe because they spend nearly 300 minutes every week walking with their dogs!
Owning a dog can help you live longer. A comprehensive review by the AKC of studies published between 1950 and 2019 found that dog owners had a lower risk of premature death. Pup parents have lower blood pressure levels and improved responses to stress. They also had a significant reduction in cortisol, a major stress hormone. Reduced stress can even decrease risk of stress-related heart attack, even among those who had experienced previous coronary events.
Petting a pooch can lower heart rate and blood sugar level, slow breathing and relax muscle tension, which can reduce the risk of several illnesses. Scientists at Washington State University discovered that just 10 minutes of petting a dog can have a significant impact, offering comfort and easing anxiety.
Struggling with depression? Your canine companion can be there for you when people can't. He'll offer unconditional love, emotional support, and constant cuddles that help stave off social isolation, especially in senior adults or others who live alone. One study found that pet therapy improves the cognitive function of residents with mental illness in long-term care. Another showed significant decreases in agitated behaviors and
Reasons Dogs are Man's Best Friend
improved social interactions in seniors with dementia, the AKC reported. Dog owners are known to have higher levels of serotonin and dopamine in their systems which makes them happier than those without a pup.
And if you are single and looking to meet that special someone, make sure Fido features prominently in your social media posts and dating app pictures. Researchers asked individuals to rate people in photographs and found that people looked happier and more relaxed when they appeared with a dog. A study by Pet Wingman found that men and women swipe right more on those who included a photo of their pup in their profile.
Fido's physical presence helps break the ice. Walking with a canine companion can make you seem more approachable and create a conversation starter. So, take your furry family member on errands or plan excursions with him in mind. He'll be the perfect conduit to make new friends. Men were even more likely to get a woman's phone number when they asked when their pup was with them, the AKC noted!
Whether you're looking for Fido to be your wingman, your couch cuddler or your exercise buddy, your perfect pooch partner is just waiting for you at one of San Antonio's many rescue organizations or shelters.
PET TIP
BORED? CAMP TO THE RESCUE! GET MORE PLAY IN YOUR STAY. Premier Care With No Hidden Fees. * FIRST DAY FREE ALL DAY PLAY PET CPR & FIRST AID CERTIFIED FLEXIBLE CHECK-IN/OUT LIVE WEB CAMS ASK ABOUT OUR SNIFF & SEEK BIRTHDAY PAWTIES ANY SERVICE *new customers only Enrichment with the purchase of (2) enrichment services 20% OFF FREE Watch Our Video! "Greetng from Camp!"
Watch Our Project Videos.