BLACK HISTORY MONTH Spartans paving the way into the future
CAMPUS
MSU's Black Mental Health Coalition helps foster mental health discussions in Black community
The founders of MSU's Black Mental Health Coalition hope to create a safe space for their community.
SPORTS
From star player to coach, Sharonda McDonald-Kelley now has the keys to MSU softball
As MSU's first new head coach in 29 years, Sharonda McDonald-Kelley is ready to revamp a struggling program.
CITY
Joe Tate recalls his journey from MSU to becoming Michigan's first Black Speaker of the House
Michigan's speaker of the house reflects on lessons learned while playing football for MSU and in the years since.
@THESNEWS TUESDAY, FEBRUARY 7, 2023 STATENEWS.COM
PAGE
6
PAGE 4
7
PAGE
Illustration by Antonio Griffin. Read more on page 3.
Michigan State's Independent Voice
TUESDAY, FEBRUARY 7, 2023 THE STATE NEWS 2
TUESDAY, FEBRUARY 7, 2023
EDITOR-IN-CHIEF SaMya Overall
MANAGING EDITOR
Drew Goretzka
PRINT DIRECTOR
Maddie Monroe
VISUAL DIRECTOR
Chloe Trofatter
CAMPUS EDITOR
Morgan Womack
CITY EDITOR
Dan Netter
CULTURE EDITOR
Miranda Dunlap
SPORTS EDITOR
Jenna Malinowski
COPY CHIEF
Claire Grant
MULTIMEDIA EDITOR
Audrey Richardson
SOCIAL MANAGER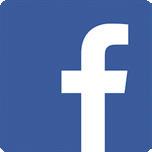 Lauren Snyder
ART DIRECTOR
Madison Echlin
COVER: Antonio Griffin, a digital artist from Detroit, created the cover art for the Black History Month issue. Entitled "Leaders of the World," Griffin was inspired by the women in his life. "They are strong and open minded leaders – I feel like they're more than this world," he said. He designed the cover to encourage people to read more. "I want to raise awareness because the world is changing and we have to evolve."
CONTACT THE STATE NEWS
(517) 295-1680
NEWSROOM/CORRECTIONS
(517) 295-5149
feedback@statenews.com
GENERAL MANAGER
Christopher Richert
ADVERTISING
M-F, 9 a.m. to 5 p.m.
The State News is published by the students of Michigan State University every other Tuesday during the academic year. News is updated seven days a week at statenews.com. State News Inc. is a private, nonprofit corporation. Its current 990 tax form is available for review upon request at 435 E. Grand River Ave. during business hours.
One copy of this newspaper is available free of charge to any member of the MSU community. Additional copies $0.75 at the business office only.
Copyright © 2023 State News Inc., East Lansing, Michigan
3 STATENEWS.COM TUESDAY, FEBRUARY 7, 2023
113 | No. 12
Vol.
The State News @thesnews @statenews @thesnews The State News @statenews
Michigan State hockey fan waves the Spartan flag after MSU scores their first goal of the night in a game against University of Notre Dame on Feb. 4, 2023. The Spartans defeated the Leprechauns with a score of 3-2 to sweep the weekend series.
Photo by Jonah Brown
YOUR NEWS • YOUR VOICE • YOUR WAY @thesnews @thesnews The State News @statenews statenews.com • Apply for your MSUFCU Platinum Plus Visa Credit Card. • Receive 1% cash back on ALL purchases once approved.1 • Rates as low as 13.90% APR.2 MSUFCU Platinum Plus Visa cardholders will earn 1% cash back on all purchases. Cash back is not earned on tax payments, any unauthorized charges or transactions, cash advances, convenience checks, balance transfers, or fees of any kind. Account must be in good standing to redeem cash back. Returns result in the loss of cash back equal to the amount returned. Negative cash back will be given if returns or credits exceed purchases. Annual Percentage Rate (APR) of 13.90% is lowest rate offered for MSUFCU Platinum Plus Visa Credit Card. Actual rate determined by member's credit score. We CU SHOWING YOUR SPARTAN SPIRIT. msufcu.org | 517-333-2424 | Visit a branch MEET THE ARTIST