Wurst raises elk, grows chestnuts
BY SARAH COLBURN | STAFF WRITER
PLAINVIEW - Kraig Wurst delved into creating an elk farm after reading a magazine article. Years later, an article on chestnuts prompted him to diversify his farm and add those too.
Today, he has about 40 head of elk and sells elk meat, cows and bulls. He's awaiting his first crop of chestnuts from the 1,000 trees he has planted across 10 acres at Harvest Grove Farms.
The farm has a seasonal rhythm.
"Chestnuts are spring, and I'm busy with elk early summer," Wurst said. "In September the chestnuts should drop, and October becomes a busy time for the elk – moving them and getting them into pens for breeding."
His elks calve in late May or early June, and he takes the bull calves to auction when they are a year old.
"They're a pretty animal to deal with," Wurst said. "It's fun. They've got their own personalities. They're different than a beef cow would be."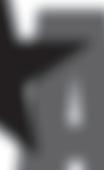 Wurst said elk are fairly low maintenance, and he said they are hardy animals who aren't bothered by Minnesota winters. He processes the elk a couple of times each year for shots and said the animals are susceptible to worms, so he works to prevent them.
The elk graze the pasture – eating grass – and are raised on hay. The young ones get oats through-
out the winter as does the bull as he grows his antlers. He keeps the animals on 15 acres and said he can put three elk where one beef cow would go. He has five different pens he moves the elk through.
"The more you're around them and deal with them, the tamer they get or calmer they get," Wurst said. "The first couple years there were always one or two who would never go where you wanted them to and it was a battle."
He's still careful with the bulls during the rut.
"They're ornery. I try not to handle them any more than I have to," he said. "They're in with the cows, and I try to stay out of the pen most of the time."
The mothers, he said, tend well to their calves.
Wurst used to cut velvet from antlers to be used in arthritis/pain medication, but he doesn't do that anymore. Now, he has a market for the hard antler sheds. People use them as dog chews.
Wurst used to ship his bulls out of state to ranches out west where people could hunt animals, but he said, with tightened regulations due to chronic wasting disease, that has become a lot more difficult. He does still sell cows and bulls to other farmers.
Wurst page 2
SUBMITTED Kraig Wurst tends to a threeyear-old chestnut tree at Harvest Grove Farms. This year will be the first in which he gets to harvest a crop of chestnuts.
Saturday, March 4, 2023 | Country Acres South • Page 1 Unique farm diversity Unique Saturday,March4,2023Volume1,Edition19FocusingonToday'sRuralEnvironment ST R Publications bliti The newspaper of today is the history of tomorrow. This month in the Country: Watch for the next edition of Country Acres on March 18, 2023 PRSRT STD ECR U.S. POSTAGE PAID PERMIT #278 Madelia, MN 522 Sinclair Lewis Ave Sauk Centre MN 56378 5 Memories from the car AmyKyllocolumn 6 Junk to art Wanamingo 10 Ushering in efficiency Winona
PHOTO
Vo olu u lme1,Edition19Focusingon nToday'sR SOUTH rvest ad of
PHOTO BY AMY KYLLO Elk rummage through a blanket of snow Feb. 24 at Harvest Grove Farm near Plainview. The Wurst family have 40 head of elk and sell elk meat to customers and a few restaurants.
In September the chestnuts should drop, and October becomes a busy time for the elk.
"
- Kraig Wurst
"
SOUTH
Published by Star Publications
Copyright 2014
522 Sinclair Lewis Ave.
Sauk Centre, MN 56378
Phone: 320-352-6577 | Fax: 320-352-5647
NEWS STAFF
Mark Klaphake, Editor, mark.k@dairystar.com
Grace Jeurissen, Editor, grace.j@star-pub.com
Amy Kyllo, Writer, amy.k@star-pub.com
Tiffany Klaphake, Writer, tiffany.k@dairystar.com
Jan Lefebvre, Writer, jan.l@star-pub.com
Ben Sonnek, Writer, ben.s@saukherald.com
Sarah Colburn, Staff Writer
Story ideas send to: grace.j@star-pub.com, mark.k@dairystar.com
SALES STAFF
Laura Seljan, 507-350-2217, laura.s@dairystar.com
Julia Mullenbach, 507-438-7739, julia.m@star-pub.com
Missy Traeger, 320-291-9899, missy@saukherald.com
Tim Vos, 320-492-6987, tim.v@star-pub.com
Mike Schafer, 320-894-7825, mike.s@dairystar.com
Warren Stone, 320-249-9182, warren@star-pub.com
Jaime Ostendorf, 320-309-1988, Jaime@star-pub.com
Bob Leukam, 320-260-1248, bob.l@star-pub.com
PRODUCTION STAFF
Pat Turner | Amanda Thooft | Nancy Powell
Maddy Peterson | Cheyenne Carlson
Karen Knoblach | Annika Gunderson
ISSN Print: 2834-6491 | Online: 2834-6505
Deadlines:
Country Acres will be published the first and third Saturday of every month. Deadline for news and advertising is the Thursday before publication.
STPublications bli ti
"Committed to being the eyes and ears of our communities."
"It seems like we're making good progress on chronic wasting," he said. "But, the state wants to keep making things more strict."
He's concerned there's a movement to ban imports of elk or elk semen from states that have CWD in the wild.
"That would really cut things down," he said. "It's something to worry about. It's hard to get people interested in elk farming when there's this much regulation over it."
Wurst has an eight-foot fence around his herd and double gates due to regulations although he said, unless he leaves a gate open, the animals aren't prone to leaving.
Regulations do require that every elk that dies has to be tested for CWD, but he said the animals are less susceptible to it than white-tailed deer. Still, his farm is inspected every year by the Minnesota Board of Animal Health.
Wurst processes eight to 10 of his elk a year for meat, and he's working to double that in the coming years.
"The demand for elk meat seems like it's pretty high," he said.
He sells a lot of burger as well as steaks, and he sells not only to individual consumers but to a couple different restaurants.
R"It's a healthier meat," Wurst said. "It's basically got the same properties as chicken breast –low calorie, high protein, low fat
– but it's a red meat."
Wurst said elk doesn't have a gamey taste and many people have trouble telling the difference between elk meat and chicken.
While he used to look for antler size when he chose animals for breeding, now he looks
at the size of the animal and breedability. Typically, he said, animals have a hanging weight of 300 to 350 pounds. When Wurst isn't working with his elk, he's working with his chest-
Wurst page 3
Page 2 • Country Acres South | Saturday, March 4, 2023 CZmar4-1B-JM
Wurst from front
PHOTO SUBMITTED
The Wurst family – Vienna (from left), Vince, Kraig, Vale, Violet and Jenny –stop for a family photo during vacation. Members of the Wurst family all contribute to work on the farm.
Wurst from page 2
nuts. He hand-planted the grove of trees four years ago along with the help of his wife, Jenny, and their kids, Violet, 11; Vince, 9; Vienna, 7; and Vale, 3.
"We're as far north as you can get to grow chestnuts," he said. "We're right kind of on the edge I think."
The trees begin producing four to five years after
planting and reach their full potential at 10 to 12 years. As Wurst anticipates his first crop, he, with the help of his father, Herb, mows around the trees. He also fertilizes them and prunes them.
Wurst said he's looking forward to providing chestnuts to consumers once the trees start producing.
"It just seems like there's a big demand for them and there's not very many farms around who grow chestnuts," he said.
Saturday, March 4, 2023 | Countr y Acres South • Page 3
PHOTO BY AMY KYLLO
(Above) Elk frolic in their paddocks Feb. 24 at Harvest Grove Farm near Plainview. When processed for meat, an elk carcass hanging weight is 300 to 350 pounds.
V6750 V8950 ROUND BALERS COMPACT LOADERS WHEEL LOADERS The new generation of TL Series inline bale wrappers from Tube-Line are built to provide producers and custom operators with high efficiency and proven reliability. To ensure that everyone can reap the benefits of the high moisture hay, Tube-Line BaleWrappers are available in multiple configurations to suit your needs and your budget. Tub & Grain Grinders -SALES & SERVICE - Daniel Showalter (641) 832-0361 www.clearviewagllc.com FINANCING AVAILABLE THROUGH AGDIRECT AND DIVERSIFIED FINANCIAL MOWERS TEDDERS RAKES CZ-TFN-1-B-JM See our equipment listings at www.hammellequipment.com and check out our selection of used balers! S T O P I N T O Chatfield, MN Hwy. 52 S (507) 867-4910 Eitzen, MN 300 Iowa Ave. S (507) 495-3326 Harmony, MN 330 Main Ave. N (507) 886-2255 Rushford, MN 415 Minnesota 16 (507) 864-2845 HAMMELL EQUIPMENT Ch t atfi l eld MN Eittzen MN N H Harmony MN Rushffo d rd MN HAMMELL EQUIPMENT, INC. HAMMELL EQUIPMENT CZMar4-1B-JM 111 N Main St., Canton, MN Toll Free 1-877-457-5977 3 Main Ave. N., Harmony, MN Toll Free 1-877-866-6922 firstsoutheastbank.com MOBILE DEPOSIT - MOBILE BANKING - ONLINE BANKING Quality Service with a Pers al T ch $10,000+ : 3.79% APY* | $50,000+ : 3.94% APY* | $100,000+ : 4.14% APY* *Annual Percent Yield accurate as of January 3, 2023 22 Month CD Rate Special Please contact us regarding our other CD rates and terms CZMarch4-1B-JM 45 3rd St. NW, Plainview, MN 55964 507-534-3111 or 800-927-4256 www.highplainscoop.com SCANME CZMar4-1B-TV BIG news! FREE for 2 months Feb. & Mar. KEITH HOLM MIDLEVEL ELECTRIC CHARGER GROW WITH US! PHOTO SUBMITTED
(Right) An elk bull calls to the rest of his herd. In the fall, bulls are placed with cows for breeding.
Page 4 • Country Acres South | Saturday, March 4, 2023 2 CFMOTO CFORRCE E 800 XC 20 2 22 ANGER E CREW W XP 1000 RA NorthStar Ulti t mate COME SEE US to choose your (507) 263-4532 | www.cannonpower.com | 31633 64th Ave, Cannon Falls, MN adventure! Minnesota CZMar4-1B-BL CZMar4-1B-BL
Davidson from page 6
In his stanchion piece, the stanchion and drinking cup are all mounted together on a wood base. It's his way of preserving the past.
"The stanchion … that's important to me, because that's history," Davidson said. "Stanchion barns, there is not very many of them left."
Davidson also made abstract piping lamps. He took the piping from in front of where the cows stand in the stanchion, assembled them into abstract pieces and equipped them with light bulbs. The finished project is at once modern and, at the same time, grounded in the past.
Davidson grew up on a 40-cow dairy farm and later dairy farmed himself for 16 years before spending the rest of his career working in maintenance for a country school in Wastido. He moved to town a few years ago and has a small work area in his basement in Wanamingo as well as a shop out on the farm which is south of Wanamingo.
To make his art, Davidson begins by bringing in the pieces and cleaning them. He uses soap and water, sandpaper and different sized scrapers to get them ready. He also uses a bristle attachment on his drill to take off much of the debris.
HOTOS MY wo
PHOTOS BY AMY KYLLO
Two of Dave Davidson's piping lamps are displayed at his home Feb. 24 in Wanamingo. Davidson creates one-of-a-kind art from pieces he finds.
Davidson takes the initial pieces of his projects one of two ways. He will either choose to keep them original and just clean them and paint on a clear coat, or he will fully sand them down and repaint them. Since the pieces come out of the barn, they pose a difficult and dirty challenge for Davidson to get them ready to be used.
"It's always cruddy and dirty and rusty and ugly," Davidson said. "You start with manure on it and everything and grease … and it's pretty well used
and bent or the bolts are rusted together."
To decide how to assemble the pieces, Davidson begins by laying out an assortment of collected things he has to work with. From this assortment he begins to see what would fit well together.
"I can see what I got," Davidson said. "See what I think is gonna look cool, or, you know, interesting. And then I start placing
things." Finding an assemblage that Davidson likes can be difficult.
He said that even after a project is complete, he will sometimes take it apart again because he doesn't like the combination.
When Davidson creates his art, he keeps weight in mind.
"The key to some of this though, is to keep it so it doesn't weigh so much," Davidson said. "Because, if it's super heavy, it's very difficult for people to (use)."
To keep the weight down, he limits the number of pieces he puts into one creation. When assembling, Davidson also avoids creating a piece in such a way that people can see how he put it together.