Contents
april 2023
best of srq local 51
Readers set epic records by coming out in unsurpassed numbers with 104,395 votes for their hometown favorites. Join us as we celebrate our 25th anniversary with community partners Circus Arts Conservatory and the Sarasota Film Festival—also turning 25 this year. Our shared, quartercentury milestone takes us under the big top for an up-close and personal meeting with a unicyclist and into the movie theaters for a few glittering film premieres. We pay homage to both legacy arts institutions in our visual storytelling. So grab a bucket of popcorn, sit back and get ready to enjoy the show. And now, without further ado, "Ladies and gentleman, children of all ages, we present this year's daring winners."
srq magazine_ APR23 live local | 11
This
page: Platinum Winner The Bay Park welcomes stilters from the Sailor Circus Charity Overholt, left, and Caleb Overholt,
right.
Photography by Wyatt Kostygan.
srqist 18
After a two-year hiatus, the 10x10 speaker series,created by Michael Halflants,returns, reuniting Sarasota's multifaceted community.
culture city 27
Sarasota Ballet Director Iain Webb expounds on the importance of George Balanchine to American Ballet. Reclaiming Home: Contemporary Seminole Art looks to display the underrepresented work of Seminole and mixed-heritage artists with connections
to Florida. Jacqueline Goldfinger's latest drama, Backwards Forwards Back, has its world premiere at Urbanite Theatre.
forage 39
New Executive Chef Thomas Villetto brings exciting flavors to Beach House Waterfront Restaurant
last flight 144
Meet Andrew M. Sandall, the new CEO of The Bishop Museum of Science and Nature.
Cover: Grammy Award–winning American folk rock music duo Indigo Girls' Amy Ray and Emily Saliers grace the silver screen at this year's Sarasota Film Festival with their documentary It's Only Life After All. Image courtesy of the Indigo Girls. This page clockwise: Crowdfavorite scallops with parsnip purée, confit radicchio and tarragon crème fraiche at Beach House Waterfront Restaurant, photography by Wyatt Kostygan; from the Reclaiming Home exhibit at The Ringling Museum, Alyssa Osceola (Seminole, b. 2001), Carolyn, 2022. Oil on wood panel, 36 × 36 in. Courtesy of the artist; and Backwards Forwards Back at Urbanite Theatre, photography by Wyatt Kostygan.
22 ASK THE EXPERT: AMERICAN PROPERTY GROUP OF SARASOTA 43 ROCKETKIDS SUMMER CAMPS FOR THE COMPLETE LISTING OF SUMMER CAMPS, ACCESS THE DIGITAL EDITION. contents april 2023 12 | srq magazine_ APR23 live local
SRQMAG.COM/CAMPS
APRIL 2023
CEO / PRESIDENT / EDITOR IN CHIEF LISL LIANG
EXECUTIVE PUBLISHER WES ROBERTS
SENIOR VICE PRESIDENT, STRATEGIC PARTNERSHIPS AND ENGAGEMENT
Ashley Grant
ACCOUNTS + CLIENT SERVICE AND DEVELOPMENT DIRECTOR
Robinson Valverde
SENIOR SALES AND BUSINESS DEVELOPMENT EXECUTIVE
Suzanne Munroe
SALES AND BUSINESS DEVELOPMENT EXECUTIVE
Nichole Knutson
Rob Wardlaw
VP OF PHOTOGRAPHY + VIDEO
Wyatt Kostygan
MANAGING EDITOR
Barbie Heit
CLIENT MARKETING+ DIGITAL PROGRAMS MANAGER
Gabriella Alfonso
DIGITAL MARKETING + EVENTS MANAGER
Megan Mitchell
CONTRIBUTING ART DIRECTOR + SENIOR DESIGNER
Virginia Jankovsky
EDITORIAL ASSOCIATES
Dylan Campbell
Laura Paquette
CONTRIBUTING EDITORS + ARTISTS
Ariel Chates, Chris Leverett, Jacob Ogles, Kate Wight
SRQ MEDIA
ADVERTISING
GROWMYBUSINESS@SRQME.COM
941-365-7702 x1
SUBSCRIPTIONS
SUBSCRIBE@SRQME.COM
941-365-7702 x2
GET SRQ DAILY
The magazine in your hands offers enormous insight into our community, but the most informed in our community follow our constant coverage of Sarasota and the Bradenton Area in SRQ Daily. The electronic newsletter is a must-read in thousands of inboxes. Check our special editions: Monday Business Edition, Tuesday Foodie Edition, Wednesday Philanthropy Edition, Thursday Family and Education Edition, Friday Weekend Edition and the much-discussed Saturday Perspectives Edition, featuring a diverse range of opinions from the region's top pundits and newsmakers. SIGN UP ONLINE AT SRQMAG.COM/SRQDAILY
ORIGINS OF "SRQ"
The "SRQ" in SRQ magazine originates from the designated call letters for the local Sarasota Bradenton International Airport. "SR" was the original abbreviation for the airport before the growth in total number of airports required the use of a three-letter code. Letters like "X" and "Q" were used as filler, thus the original "SR" was revised to "SRQ," much as the Los Angeles airport became "LAX." As a regional publication committed to the residents of and visitors to both Sarasota and Manatee counties, SRQ captures the place that we call home.
LOCAL PUBLISHERS OF SRQ MAGAZINE, LIVING LAKEWOOD, ROCKETKIDS, SRQ TOP DOCTORS MEDICAL RESOURCE GUIDE, SRQ ELITE TOP ATTORNEYS PROGRAM, SRQ HOME & DESIGN, SHE ROARS, LIVING BRADENTON AREA, LOVE LOCAL GUIDEBOOK AND SRQ DAILY.
SUBSCRIBE TO THE PRINT AND DIGITAL EDITION Join our readers in the pleasurable experience of receiving SRQ magazine in your mailbox every month during season and bimonthly during the summer. To reserve your subscription, provide your information and payment online. You can set up multiple addresses, renewals and special instructions directly through your online account. When you subscribe online, your first print issue will arrive in your mailbox in 6-10 weeks. Subscribe online at SRQMAG.COM/SUBSCRIBE. Contact us via email at subscribe@srqme.com
Vol. 26, Issue 254 Copyright © 2023 SRQ MEDIA. SRQ: Live Local | Love Locall. Sarasota and Bradenton Area is published 10 times a year. IMPORTANT NOTICE: The entire contents of SRQ are copyrighted by Trafalger Communications, Inc. Column and department names are property of Trafalger Communications, Inc. and may not be used or reproduced without express written permission of the publisher. SUBSCRIPTION: Subscriptions to SRQ are $36 for 20 issues. Single copies are $4 at area newsstands.
331 South Pineapple Ave., Sarasota, FL 34236 | Phone 941-365-7702 SRQMAG.COM / @SRQMAG
srqist
SHARED EXPERIENCE
After a two-year hiatus, the 10x10 speaker series returns, reuniting Sarasota's multi-faceted community. Laura Paquette
WOOD SCULPTORS, ENVIRONMENTAL LAWYERS AND POSTCARD COLLECTORS inhabit the Sarasota-Manatee area, drive down the same roads and shop at the same stores, but focus so much on their chosen fields and creating their own spheres of influence that their paths never cross. Curious about what might happen if professionals from various circles came together to share their work and ideas, architect and Sarasota resident Michael Halflants created the 10x10 speaker series in 2009. During this fast-paced event, 10 speakers each have five minutes to present 10 slides to the audience and leave a lasting impact. The event ran through 2020 but went on hiatus due to the COVID-19 pandemic. This past January, Halflants reintroduced the event at the Sarasota Art Museum, uniting members of the community eager to share a slice of their lives from the last two years.
STORIES ABOUT THE LOCAL PEOPLE,
PLACES AND EXPERIENCES THAT DEFINE OUR HOMETOWN
18 | srq magazine_ APR223 live local
BORN IN BELGIUM, Halflants has a great affinity for the public speaking culture of the United States, which inspired the 10x10. "The United States has an incredible history of speeches that other countries don't have," he says. "In Europe, you try to fit as many facts as possible into the speech, but in the United States, you want the speech itself to have an impact, so you think more about combining content with delivery."
The 10x10 represents a challenge for leaders and innovators to move the audience by sharing a small glimpse into their work and lives. Like choreographing a dance, the speakers must balance the pace of their speeches with the information that they wish to convey in a seamless manner. "There's a certain energy in the pace and performance of presenting in 300 seconds," Halflants says, deconstructing the ways in which speakers choose to highlight various aspects of their work. Some presenters zoom in on one particular project that they've been working on, like Chelsea Bruner, a professor at the Ringling College of Art and Design who recapped the work her students are doing to transform a historic home owned by a prominent Black family from Sarasota into a cultural center. Others, such as painter Lisa DiFranza, showcased a different work of art on each slide, weaving them together to share her experience during the COVID-19 pandemic.
"This event brings us out of our bubble," adds Halflants, "and I find it fascinating to hear how people are carving their own lives within the same area where I live. To talk to someone doing something entirely different from you is refreshing and puts what you do in perspective."
SRQ
The 10x10 speaker series will return in April and October of 2023. For more information and to reserve tickets, visit 10slides10speakers.com.
it took a pandemic for us to realize that we all inhabit the planet together, that we literally breathe the same air and we're all going to have to try and solve this thing together."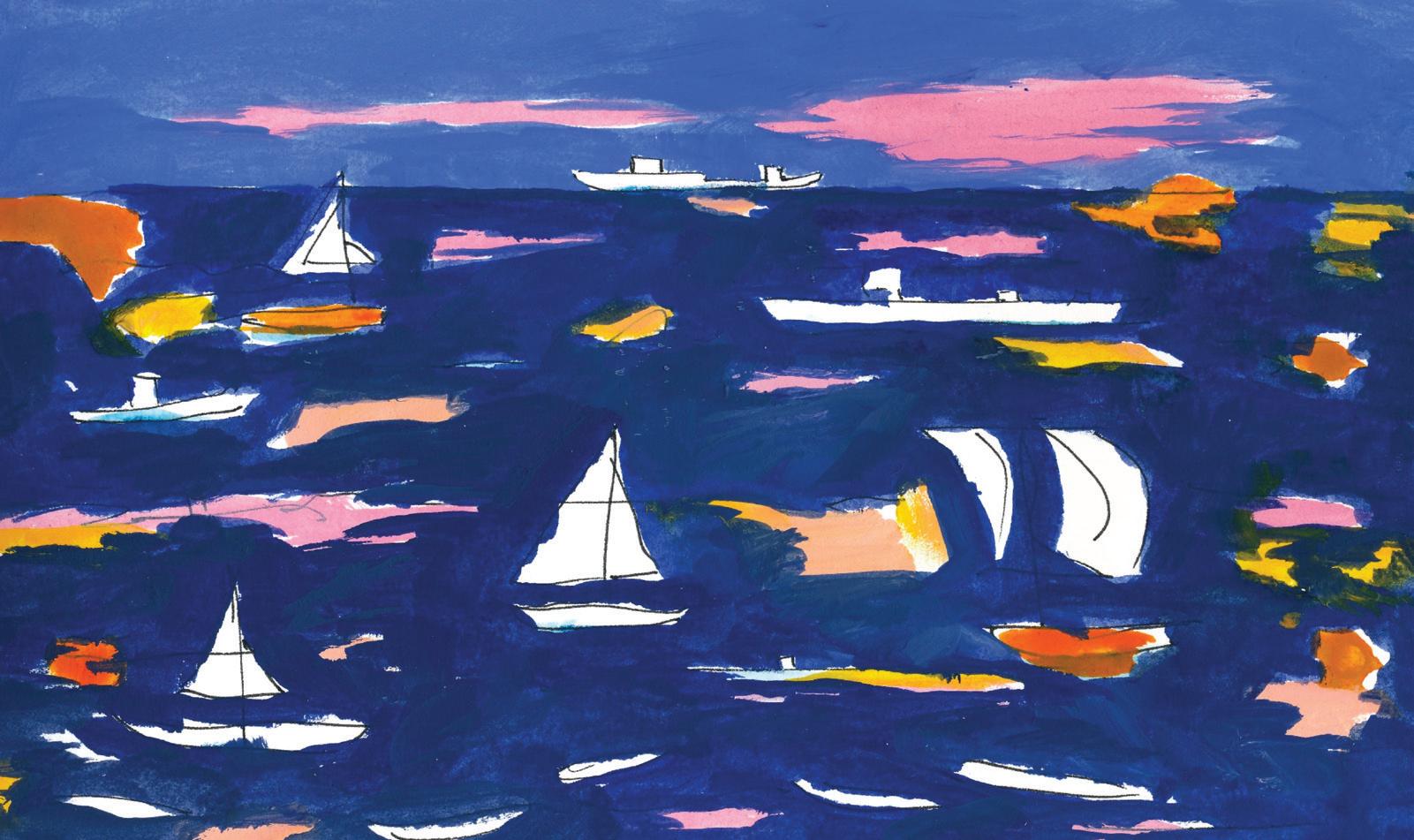 srqist 20 | srq magazine_ APR23 live local
"Maybe
—10x10 Presenter Lisa DiFranza
Left and below: Manatee River Mysteries, by artist Lisa DiFranza; and a project presented by architect Michael Halflants.
This page:
culture city
TRIBUTE TO BALANCHINE
Ballet Director Iain Webb expounds on the importance of George Balanchine to American Ballet.
LOCAL PERFORMING AND VISUAL ARTS+CULTURE srq magazine_ APR23 live local | 27
Sarasota
Dylan Campbell
Sarasota Ballet dancers in rehearsal preparing for the "Tribute to Balanchine."
PHOTOGRAPHY BY WES ROBERTS.
"IF IT WASN'T FOR BALANCHINE, I DON'T KNOW WHERE WE'D BE," says Iain Webb, Director of the Sarasota Ballet. "His great thing was that he didn't want a dancer who wanted to dance his ballets. He wanted a dancer who needed to dance." Webb is speaking on the legendary George Balanchine, the Georgian-American ballet choreographer who co-founded the New York City Ballet and is often referred to as the father of American ballet. This spring, the Sarasota Ballet is capping off their final program of the year with the Tribute to Balanchine, which marks the 40th anniversary of the famed choreographer's passing and features three of Balanchine's works: Divertimento no. 15, The Four Temperaments and Western Symphony.
"I had originally planned for three different ballets when I discovered the day after we finish the season is the 40th anniversary of his death, so I immediately canceled everything and just focused on paying a tribute to Mr. Balanchine," says Webb. "And then, how do you really pay a tribute? He's done hundreds of ballets, some of which are just the greatest works ever – I would've loved to do just a whole week of his work, so I thought that this is just a humble tribute to the great figure of American dance."
What makes Balanchine so unique is that he paved the way for the American ballet that audiences know and love today. A classically-trained dancer, Balanchine ushered in what became known as neoclassical ballet, first with the Ballets Russes in Europe and later on with the New York City Ballet in the United States. The style
leaned upon the advanced techniques of 19th century Russian Imperial dancing, while implementing more modern, explosive movements. Neoclassical ballet also shucked the ornate theatrical sets and intricate narratives associated with romanticism. Balanchine became known for his minimalist, plotless ballets that focused more on the dancers themselves rather than the story or stage around them. "Every company in America, every company around the world, wants to have something of his in the repertoire because it's a real foundation for what we do today," says Webb.
In the two day span of the program, Webb, who is no stranger to Balanchine himself, had to get creative with his choices. While it can be impossible to characterize Balanchine into one distinct style or sub-genre of ballet, there are certain hallmarks of his career that Webb chose to celebrate. "When he first started off with the Ballets Russes, he was known for these big designs that were very classical works. So I thought Divertimento no. 15 would be great to start with because it's so beautiful and one of what I call his tutu ballets," says Webb. "Then of course, he's renowned for his ballets featuring more stripped-down sets, with dancers wearing black tights, white tops, and white socks, and which the masterpiece Four Temperaments exemplifies. He was so eclectic, he did everything, so I just thought let's finish with a western with Western Symphony – let's put the back cloth up, have the guys in cowboy hats and have a real stomping good time to finish a tribute to this great master." SRQ
culture city 28 | srq magazine_ APR23 live local PHOTOGRAPHY BY WES ROBERTS.
This page: Sarasota Ballet Director Iain Webb (far left) and coach Sandra Jennings (center), who stages Balanchine ballets worldwide, work with the Sarasota Ballet in preparation for their tribute to the iconic choreographer.
HOME IS WHERE THE ART IS
The Ringling debuts its first exhibition of contemporary Native American art. Dylan
Campbell
FOR MANY, HOME IS MORE THAN JUST A PLACE. Home is a feeling– comfort, safety, a warm embrace –a tradition, woven through the fabric of our lives, placing us exactly where we need to be. It's a sense of belonging, regardless if it originates from a piece of land or a pair of hands. To be separated from that sense is to be left adrift, floating freely away from what you hold closest to you. It's a feeling that the Seminole people know all too well. The Seminoles, comprised of three federally recognized tribes – the Seminole Nation of Oklahoma, the Seminole Tribe of Florida, and Miccosukee Tribe of Indians of Florida, in addition to ancillary independent groups –were amongst the roughly 60,000 Native Americans who were forcibly expelled from their ancestral homelands in the Southeast after the passage of the Indian Removal Act in 1830. A resistance to the expulsion led to the Second Seminole War, the bloodiest war against Native Americans in United States history, and eventually the Third Seminole War, after which only hundreds of Seminoles remained in Florida, slowly rebuilding their culture, customs, and traditions in the Everglades.
culture city 30 | srq magazine_ APR23 live local
IMAGES COURTESY OF THR RINGLING.
This page, left to right: Alyssa Osceola (Seminole, b. 2001), Carolyn, 2022. Oil on wood panel, 36 × 36 in. Courtesy of the artist. Wilson Bowers (Seminole, b. 1985), Fire Feather or Warrior Within, 2020. Digital design. Courtesy of the artist.
culture city
Reclaiming Home will feature several loans from Florida's Ah-Tah-Thi-Ki Museum of Seminole culture and history, marking the first collaboration between the two museums. For Wlusek, engaging with the Ah-TahThi-Ki Museum was a critical step in her engagement with Native American art. "I started traveling as much as I could amidst the pandemic and the Ah-Tah-Thi-Ki Museum was one of the first museums that I visited when I first arrived in Florida. I was really excited about both their permanent exhibitions and a collection within their holdings and I was able to visit their vaults and actively collect artwork as well as pieces in their collections by living Native American artists," says Wlusek.
Although much of Wlusek's planning process for the exhibition occurred during the pandemic, limiting the amount of in-person studio visits between her and the featured artists, Wlusek was able to gain an understanding of the communities behind the artwork. "I had the opportunity to visit a couple of the homes and studios of the artists in the exhibition, and I could tell that it's a very artistic community. There are thousands of Seminoles living in Florida today, many of them artists or craftsmen," says Wlusek. "Much of the artwork is learned both through intergenerational styles of teaching, for instance, great grandmothers to mothers to daughters, but also many of the younger generation of artists have received more of a 'western, formal' education, by attending universities and fine arts schools across the country."
This Spring, The Ringling is looking to forge a connection with remnants of that past with their group exhibition Reclaiming Home: Contemporary Seminole Art. The exhibition, which will feature artwork from Seminole, Miccosukee, Muscogee (Creek) and mixedheritage artists hailing from Florida and beyond, is the museum's first display of contemporary art from Native American artists with historical and presentday connections to Florida. "As a contemporary curator, I want to look for voices that have not been emphasized and find the artistic communities that have been overlooked and underrepresented in the past," says Ola Wlusek, The Ringling's Keith D. and Linda L. Monda Curator of Modern and Contemporary Art and curator of the exhibition. "Native American art is so crucial to the story of arts within the U.S. and Canada. The onus for this exhibition really stemmed from this overt gap in The Ringling's programming. I was thinking about The Ringling as a state art museum and what kind of contemporary exhibition program we should have and how we can be a more inclusive and diverse community of voices."
This dichotomy of traditional artwork and formal schooling is exemplified in artists like Jessica Osceola, a mixed-heritage artist of both Seminole and Irish descent, who was raised on ancestral Seminole land in Naples, Florida and received her Master's in Fine Art Sculpture from the Academy of Art University in San Francisco. "Jessica was one of the first Native American artists whose work we acquired, which was really important because I was hoping to set the precedent for the museum acquiring more work by Native American artists," says Wlusek. "She works in a variety of media and will be showing both her patchwork design with semi-traditional seminole clothing that she makes by hand as well as her work in clay which is more sculptural."
Like Osceola's work, Reclaiming Home will not be limited to one singular theme or type of media. Instead, the exhibition will feature a diverse range of media including painting, sculpture, textiles, beadwork, and photography in addition to video and film. "One thing that I found was that so many different artists cover so many different issues – the work delves into socio-political, economic, and other issues that are affecting Native American communities today and not just in FL but universally speaking as well," says Wlusek. "Most importantly the exhibition celebrates the seminole and south eastern Native American art culture but also their creative imagination." SRQ
32 | srq magazine_ APR23 live local
Below: Tony Tiger (Sac and Fox/Seminole/Muscogee [Creek], b. 1964), Mvskoke Boys, 2020. Etching, ink, serigraph hand-painted acrylic on paper, 12 × 14 in. Private collection. Courtesy of the artist.
IMAGES COURTESY OF THR RINGLING.
Below: Brian Zepeda (Seminole, b. 1971), Fertility, 2003. Wool, felted wool, cotton, canvas, and glass beads, 33 × 16 in. Collection of the Ah-Tah-Thi-Ki Museum, ATTK Catalog 2003.287.1. Courtesy of the artist and the Ah-Tah-Thi-Ki Museum, Big Cypress Indian Reservation, FL.
BACKWARDS FORWARDS BACK
Jacqueline Goldfinger's latest drama has its world premiere at Urbanite.
culture city 34 | srq magazine_ APR23 live local
PHOTOGRAPHY BY WYATT KOSTYGAN.
Dylan Campbell
culture city
"WHEN WE THINK OF SOLDIERS SUFFERING FROM POST-TRAUMATIC STRESS DISORDER. we tend to think of these big violent acts, but we don't always think of how a soldier's interpersonal mind works and changes with PTSD," says Jacqueline Goldfinger. "Because they've often built these walls to keep themselves safe, they tend to be less sensitive to the needs of friends and family. They strike out in ways that tend to be less cognizant of the consequences of their actions, striking out emotionally and mentally."
Goldfinger is speaking from the heart about the topic of her latest play, Backwards Forwards Back, which is set to make its world premiere at Urbanite Theatre in March. The one-man drama, which follows a veteran who turns to virtual reality therapy to address his PTSD and repair broken familial relationships, was inspired partially by Goldfinger's memory of her grandfather's struggles with PTSD from his time serving in WWII.
"The idea was initially sparked by a news article I read at the beginning of the pandemic about experimental VR Therapy [virtual reality] for veterans suffering from severe PTSD. My familial connection with my grandfather aided in my decision to write the play," says Goldfinger. "I think it's so important having seen my grandfather's experience and thinking about how different our family would've been if he was not affected by PTSD or he had some treatments that could help rewire his brain. He was a lovely grandfather but he had moments where he was just not himself and if we would've had the chance for him to undergo this treatment our family would've been healthier for it and he would've lived longer."
It was that kernel of an idea that Goldfinger developed over the long months of quarantine, with the aid of a grant from the Alfred P. Sloan Foundation, that eventually turned into Backwards Forwards Back. The grant, which allowed Goldfinger to step back from some of her work as an adjunct professor teaching playwriting in Temple University's MFA Playwriting Program and devote herself to researching PTSD among veterans, proved invaluable to the creation of the story. "I was able to speak with VR specialists, read accounts from soldiers and engage with veterans who deal with PTSD so that I had enough information to make the draft as right as it could be," says Goldfinger. "In Sarasota, we worked with Operation Warrior Rescue and their executive director Kendra Simpson to ensure that while every experience with PTSD is going to be different, the general experience of this soldier who is a character on stage will be as close as to what soldiers actually go through. I have to realize that this is probably going to be one of the only experiences with PTSD that many of our audience members will have. So we want to represent it as honestly as we can on stage."
Goldfinger's diligence was well rewarded when she sent a full draft of the play to Brendan Ragan, the coartistic director of Urbanite Theatre and director of Backwards Forwards Back. Goldfinger and Ragan had connected previously, due to Urbanite's production of works by playwrights Goldfinger admires such as Sheila Callaghan and Larissa FastHorse."We received it in early 2022, right in the tail end of our season
planning process, and thought the play would pair really beautifully with the other work that we were doing this year," says Ragan. "It was kind of one of those kismet moments that you always hope for as a producer where the perfect play falls into your lap—Backwards Forwards Back was the last one we picked for our current season, Heredity, so not only did it fit stylistically with all of the other productions focusing on different aspects of the family unit, but we loved the solo show format for Urbanite because our space is so intimate."
While the casting of a production is always a precious process, choosing the right actor for a one-man show is perhaps an even more critical endeavor—there is nowhere to hide. There isn't a scene, a moment, or a single line of dialogue that doesn't involve the lead in a one-man show, instead of a participant in the story, they are the sole generator of it. In rehearsal, there are no other actors to bounce ideas off of or to share the load with, just the director and the daunting amount of pages that lay before them. The actor has to know the text unconsciously— internalized to the point where the dialogue isn't just lines in their head but a part of their being.
Fortunately for Ragan, he knew just the man for the job: fellow FSU/Asolo Conservatory for Actor Training alum and Army veteran L. James. "Two pages into reading the play I thought of LJ for the role. Most people who read plays for a living will tell you that as you read the play you kind of inadvertently cast it in your head, oftentimes recasting someone else by the end, but my vision of him just got stronger and stronger," says Ragan. "The reason that I immediately thought of him was (A) I had a great time working with him before, he's just a positive talented wonderful artist and (B) he's also an Army veteran. I just thought that the level of authenticity he could bring to this would be so wonderful, so I sent him the script before we even had the rights to it and he was over the moon. He's always wanted to combine his plight as a veteran with his more recent career as an actor and do something to advocate for veterans, so he was highly interested in the project."
The fit was so good that Ragan didn't audition anybody else for the role. Then, with the actor cast and the rights secured, Ragan set about building out the world that Goldfinger had created in the story. "I love a play without a clear roadmap, it's my favorite kind of script to read. Jackie gives you the narrative but she doesn't give you any prescription of what the set should be or if there should be any projections or how to do the lighting –there's just one chair, one actor, a VR helmet, and a water bottle and that's it," says Ragan. "Anytime you can build a world from scratch really excites me." SRQ
Previous page: Army veteran and actor L. James stars in Backwards Forwards Back, the one-man drama making its world premiere at the Urbanite Theatre. Performances run through April 23rd.
36 | srq magazine_ APR23 live local
forage
At Beach House Waterfront Restaurant, Executive Chef Thomas Villetto combines sustainability and simplicity to elevate the new menu.
LOCAL EPICUREAN ADVENTURES AT THE TABLE
NEW CULINARY
Below: Crowd-favorite scallops with parsnip purée, confit radicchio and tarragon crème fraiche.
A
CURRENT
Laura Paquette
LIKE THE TIDE WASHING UP DEEP-SEA TREASURES ONTO THE SHORE, Beach House Waterfront Restaurant is ushering in a new wave of dishes that highlight the powerful flavors of both land and sea. For executive chef Thomas Villetto, owner Ed Chiles and general manager Dave Gallagher, the menu change offers the opportunity to showcase how sustainable farming and fishing practices not only benefit the planet but also pack a greater gastronomic punch. The Beach House property, purchased by Chiles in 1993 when it was the Harbor House, sits on the edge of the Gulf of Mexico. While the stunning beach view stood the test of time, the restaurant underwent renovations completed in 2017, giving it a modern, open design. "It feels like a cruise ship," says Gallagher, "especially with the expansive shaded deck overlooking the beach." As mesmerizing as the view is, one glimpse of a dish headed to a nearby table reminds guests that they are there to eat and experience the food crafted by Villetto and his team.
Villetto joined Beach House this past December and launched the restaurant's new menu in January. As a native of Massachusetts, he grew up in an Italian family that prioritized food and eating. "I didn't go to culinary school, but I started as a dishwasher when I was a kid and worked my way up from there," says Villetto, now 28, who has worked for both Michelin-starred and James Beard award-winning chefs.
"Beach House has a different vibe now," adds Gallagher, "and since chef Thomas came in, our food has become more upscale." After working at Café L'Europe on St. Armands Circle and Clásico Italian Chophouse in downtown Sarasota, Villetto joined the Chiles Hospitality group as the executive chef at Beach House. "I've shied away from larger, corporate restaurants because I have a passion for ingredients and don't love mass production," Villetto says, "but Beach House has all these amazing initiatives that you don't see in large restaurants."
Chiles spearheaded participation in many of the programs lauded by Villetto. Gamble Creek Farms in Parrish supplies Beach House, along with Sandbar and Mar Vista, all part of the Chiles Hospitality group, with fresh produce. The food waste from each restaurant is then recycled into compost back at Gamble Creek to grow more crops for the restaurants. "The beet and goat cheese salad is a great representation of what simple vegetables can do," adds Villetto, and "with our composting efforts, every time we get the beets it feels like they're sweeter than the last time."
Villetto's dedication to celebrating fresh ingredients shines through the salad. Creamy goat cheese sourced from Vermont contrasts against the peppery arugula and is a backdrop for the beets, the dish's star ingredient. Villeto uses baked red and golden beets which are chopped into cubes, then creates both red and golden beet purées from the leftovers, adding earthiness to the salad. For an extra pop of color and crunch, he tops it
forage 40 | srq magazine_ APR23 live local
This page, left to right: View from the bar at Beach House Waterfront Restaurant. Prime skirt steak with whipped Yukon potatoes, Petrichor mushroom medley and chimichurri.
PHOTOGRAPHY BY WYATT KOSTYGAN.
with sliced candy-striped beets. Balsamic peaches and a vinaigrette dress the dish, but Villetto takes care not to overseason. "It's easier to cook with great ingredients because you don't have to do a lot," he adds, "so they speak for themselves."
Such ingredients have a profound message to share with guests, according to Gallagher. "Ed is so passionate about doing the right thing. He wants to change the world and make it better for our kids and grandkids," he adds. Chiles not only prioritizes using local ingredients but also ensures that all of the straws, to-go boxes and to-go utensils at Beach House are biodegradable. "We used to have different to-go boxes, and it probably costs a lot more to use the right product for the environment, so when I talk about Ed caring and doing what's right, that's what I mean," says Gallagher.
From protecting estuaries as part of the "All Clams on Deck" program to alternating between line-caught and farm-raised fish to conserve ocean populations, the restaurant exemplifies the relationship between
taste and sustainability. The cobia, featured in the fish tacos, is raised in open ocean farms that provide the fish with fresh, flowing water, ensuring that they aren't stuck swimming through a pen of waste and leftover food, enhancing their flavor. "If something is being overfished," adds Gallagher, "then Ed doesn't want it on the menu. When it's mullet season, he wants to run mullet because so many people aren't eating it, but it's great if done the right way."
Aside from crowd favorites like the traditional Key lime pie or scallops with parsnip purée, confit radicchio and tarragon crème fraiche, guests can enjoy bread from the Anna Maria Bake House, another branch of Chiles Hospitality, as well as cocktails and mocktails with fresh fruit, like organic blueberries. The menu will change depending on what's in season, keeping the staff on their toes. "Bringing in new ingredients stimulates the flow of creativity," says Villetto, who encourages his team to experiment with new recipes, many of which are on the menu alongside his own.
For Villetto, the new menu at the 520-seat beachside restaurant offers the flexibility to cook according to his values. "It's quite the daunting challenge to change a menu that's been successful for so long, but I'm proud of the food that I put out, and my vision is in line with Ed's vision to use sustainable seafood and the freshest ingredients," he says, adding that "less is more, so we want to focus on what Mother Nature gives us." SRQ
PHOTOGRAPHY BY WYATT KOSTYGAN.
42 | srq magazine_ APR23 live local
This page, left to right: The beet and goat cheese salad features fresh beets grown on Gamble Creek Farms in Parrish, Florida. Relax in the sophisticated modern vibe of the Beach House Waterfront Restaurant interior. Plan a Visit Beach House Waterfront Restaurant, 200 Gulf Drive, North Bradenton Beach, beachhouse dining.com.
forage
FOR THE COMPLETE LISTINGS OF SUMMER CAMPS, VISIT SRQMAG.COM/CAMPS
TM AN SRQ MAGAZINE ANNUAL 2023 | SARASOTA + MANATEE FAMILIES, KIDS, EDUCATION AND CREATIVITY
SummerCamps
2023 FEATURED SUMMER CAMPS IN SARASOTA + MANATEE
FOR THE COMPLETE LISTINGS
DIVE INTO THEATRE
Theatre Camp—Ages 5-17. With year-round classes and Spring Break and Summer Theatre Camps, the Florida Studio Theatre School offers a wide range of opportunities for self-expression and creative growth for students ages 5-17. Led by FST's teaching staff of professional resident artists, students gain an understanding of theatre, acting method, stage technique, and literary skills. The acting philosophy taught in our classes is based on the Stanislavski method, a professional acting technique used world-wide. Students also have access to performance opportunities throughout the year. Whether your interest is to encourage personal creativity and confidence or serious theatrical training, FST invites you to discover your child's artistic home in the Florida Studio Theatre School. Scholarships are available. Learn more at floridastudiotheatre.org or by calling 941.366.1350.
HAVE A BLAST WHILE LEARNING SCIENCE!
Science Camp. Science Scope shows entertain while educating your kids on scientific concepts. Science Scope offers shows and events to camps, organizations, clubs, and families. The programs allow kids to develop a love of science, furthers the child's interest in STEM fields, provides an entertaining experience for the child, and makes learning fun! Programs are presented by Science Education Specialist, Kim Kassin. Kim created Science Scope so she could share her passion for learning science. Kim will be happy to present at your summer camp, child's birthday party, or event. Learn more at: sciencescopekids.com, 941 218-6311, sciencescope@icloud.com
BOYS & GIRLS CLUBS GREAT FUTURES ACADEMY SUMMER PROGRAM
Summer Camp—Ages 6-18 The 2023 Boys & Girls Clubs Great Futures Academy Summer Program provides youth, ages 6 to 18, with access to positive adult mentors and opportunities that encourage academic excellence, leadership development, healthy habits and success after high-school graduation. Youth can engage in a comprehensive slate of exciting activities including daily education, experiential activities, field trips, art demonstrations, physical fitness, technology instruction, career exploration and more. The program runs for eight weeks at all six Boys & Girls Clubs locations, Monday through Friday, from May 31 to August 4, 8 am to 6:00 pm. All Clubs will be closed on June 19th and July 3 to 7. Meals will be provided. Middle and high school students are also invited to join the organization's specialized summer programs in leadership training, volunteerism, entrepreneurism, college & career readiness, workforce development and more. Boys & Girls Club of Sarasota and Desoto Counties. For the online application, program details, calendars and more visit bgcsdc.org.
2 RocketKids | April 2023 SUMMER CAMPS SPECIAL EDITION—PRODUCED BY SRQ MAGAZINE
OF SUMMER CAMPS, VISIT SRQMAG.COM/CAMPS
2023 Featured Summer Camps
SARASOTA OPERA CAMP
Summer Camp—Ages 8-18. Let us show you how fun opera is on and off the stage! Each June, Sarasota Youth Opera offers multiple summer camps for young people ages 8-18. Under the direction of Sarasota Opera's professional artistic and production staff, campers experience the magic on the stage and behind the scenes as they study the many facets of opera, from music and acting to opera appreciation and production. Designed for all skill levels, our annual camp engages young people in the magic of opera. A typical day includes sessions in singing, acting, sets, props, wigs, make-up, and costumes, all led by industry artists, directors, musicians, and technicians. No audition required; all skill levels are welcome. The 2023 Summer Camps begin June 12 – 30. Visit sarasotaopera.org/ summer-camp to learn more and register!
FOR THE COMPLETE LISTINGS OF SUMMER CAMPS, VISIT SRQMAG.COM/CAMPS
INQUIRY-BASED MARINE SCIENCE CAMPS
Marine Science Camp—Kindergarten to 8th grade. Mote Camps combine groundbreaking research with fun, hands-on, and age-appropriate, inquiry-based activities. We offer a wide variety of camp themes for campers entering Kindergarten to 8th grade. Campers can discover the wonders of marine animals and environments studied by Mote scientists–a great way to gain steam in STEM education even when school is out. Not in Sarasota? No problem! Attend Mote Camp from anywhere! Join us virtually for exciting STEM camps brought to you in collaboration with our award-winning SEA Trek program. Join us and #MakeTheMoteOfSummer! Weeklong camps run June 5 through August 4 for campers ages 5-13. For more information about camp descriptions and pricing, visit mote. org/camp. For additional information, email camps@mote.org or call 941-388-4441, extension 164. Reminder: Mote members receive a discount on all Mote camps and many other programs and events!
AN ENERGETIC BLEND OF ARTS & MUSIC
Arts Camp—Ages 7-11 Celebrating thirty-three years of excellence in music education, the Suzuki Institute School of Music is one of the oldest and most reputable schools offering music lessons in Sarasota. We teach violin, piano, cello, guitar, voice, saxophone and many other instruments to beginners, advanced, children and adults alike. Our youngest students are barely three years old and the oldest are retirees in their golden years. Anyone with an interest in learning to play an instrument will find a home and a highly-skilled, caring teacher at the Suzuki Institute. Our summer programs are an energetic blend of the arts, with campers working in small groups separated by age but also learning to collaborate in an ensemble setting. Each week is filled with explorations of multiple arts, from music to visual art, singing, dance and drama, and exposure to several musical instruments throughout the week. Themes include The Little Mermaid, The Greatest Show on Earth, Superheroes, Encanto, Star Wars and World Music. A short presentation/performance brings each week to a close. Learn more at sarasotasuzuki.org/ camp or by calling 941.330.9930.
4 RocketKids | May/June 2023 SUMMER CAMPS SPECIAL EDITION—PRODUCED BY SRQ MAGAZINE
ORTHODONTIC CARE FOR KIDS
Teeth Health Dr. David Freeman, a Board Certified Orthodontist, has proudly been providing personalized comprehensive orthodontic care to children, teens and adults in Sarasota for over 19 years. Freeman Orthodontics is a private, established orthodontic office supported by a talented and committed team focused on excellence. Their office is warm, efficient and inviting. Dr. Freeman passionately supports schools and non-profits that serve children of all ages, animals and those in need. Freeman Orthodontics is trusted and well known throughout the community for quality care, treatment results and community involvement. Ready to learn more, visit www.FreemanOrthodontics.com or call 941.953.7500.
FRIENDS, FUN AND ADVENTURE AT THE Y!
Summer Camp At YMCA of Southwest Florida's Summer Camp, kids will make new friends and explore new adventures each day! YMCA Summer Camp offers campers the opportunity to try something new while they build character through activities based on the Y Core Values: caring, honesty, respect and responsibility. Every YMCA of Southwest Florida Summer Camp location incorporates camp activities like outdoor games, art and sports, plus a variety of adventures throughout the week. Learn more about how your child can have the best summer ever by visiting https://www.ymcaswfl. org/programs/child-care/summer-camps.
2023 Featured Summer Camps
FOR THE COMPLETE LISTINGS OF SUMMER CAMPS, VISIT SRQMAG.COM/CAMPS
SRQ READERS SET EPIC RECORDs IN THIS 15th ANNUAL BEST OF SRQ LOCAL COMPETITION by coming out in unsurpassed numbers with 104,395 votes for their hometown favorites. Join us as we celebrate our 25th anniversary with community partners Circus Arts Conservatory and the Sarasota Film Festival—also turning 25 this year. Our shared, quarter-century milestone takes us under the big top for an up-close and personal meeting with a unicyclist and into the movie theaters for a few glittering film premieres. The Sarasota Film Festival has brought unprecedented national and international attention to our coast with filmmakers, actors and celebrities. After 25 years of incredible growth, the Sarasota Film Festival has added "film-lovers mecca" to the identity of our arts community. "Our most significant focus is to bring these creative folks back into town on a regular basis to interact with the community," says SFF President Mark Famiglio. "We have a film-loving community." This year, SFF welcomes many headliners, including a documentary about the band who graces our cover, the Indigo Girls. It's Only Life After All is a documentary that explores 40 years of home movies, raw film archives and intimate present-day verité, telling the story of Amy Ray and Emily Saliers on their road to music stardom. SRQ was blown away to receive a personal "Happy 25th!" from the generous iconic folk rock duo themselves! Founded by circus royalty Dolly Jacobs and Pedro Reis, The Circus Arts Conservatory has become an internationally-renowned institution, bringing circus performers from around the globe to share the story of circus arts. More than a form of entertainment or even a way of life, circus is a heritage and history that must be cared for and protected so that it can be enjoyed by generations to come. "Circus is one of the oldest living forms of family entertainment," says Pedro Reis. "For Dolly and I, we realize the importance of continuing the legacy." So grab a bucket of popcorn, sit back and get ready to enjoy the show. And now, without further ado, "Ladies and gentleman, children of all ages, we present this year's daring winners". #BOSRQ
BEST OF SRQ OFLOCAL SRQ
THIS PAGE:
Grammy Award–winning American folk rock music duo Indigo Girls' Amy Ray and Emily Saliers grace the silver screen at this year's Sarasota Film Festival with their documentary It's Only Life After All. Image courtesy of the Indigo Girls.
READER QUOTE COMPILATION + WRITING BY ARIEL CHATES AND BARBIE HEIT PHOTOGRAPHY BY WYATT KOSTYGAN
COMING THIS MAY | A RETROSPECTIVE OF 25 YEARS
THIS JULY | CELEBRATING THE
25TH ANNIVERSARY
AT THE SARASOTA FILM FESTIVAL COMING
CIRCUS ARTS CONSERVATORY'S
RESTAURANTS &DINING
BEST LOCAL TACOS Mi Pueblo
There's simply never a bad time to taco-bout Sarasota's best spot to grab everyone's favorite Mexican fare. When the question of what to eat comes up—tacos are always the answer. The sour cream of the crop for a second year in row is Platinum winner MI PUEBLO. Making the queso for Gold is HAMLET'S EATERY while REYNA'S TAQUERIA is a spicy Silver winner. Let's not forget our Bronze winner this year is the tortilla-y amazing SCREAMING GOAT TAQUERIA Our readers also couldn't get enough of these hot sauce sensations so check out honorable Mentions—Tamiami Tacos, Circo, Wicked Cantina Sarasota, Jalisco Mexian Grill, Poblano's Mexican, Poppo's Taqueria, Killik's Kitchen and Island House Taqueria.
R. Barthman (Mi Pueblo): Tacos are fresh, crisp and full of flavor. Lisa Shields (on Hamlet's): Great vegan jackfruit tacos. Mandy Mills (on Reyna's): The most authentic Mexican food I have ever had—everything from there is so good every single time! Consistently mind-blowing deliciousness. Joan Boltax (on Screaming Goat): Just great! And they do vegan tacos—a plus! Dawn Scire (on Screaming Goat): I'd go there for the fiery-good queso alone! But the tacos and burritos are muy excellente! Jackie Laningham (on Tamiami Tacos): The chef is incredibly talented and accommodating. I eat the eldorado nachos a minimum of twice a week. The staff is always incredibly friendly and they out-execute every taco shop in Bradenton. Love, love, love, Tamiami Tacos! Lynne Corvelle (on Circo): Such a variety of tacos—you'll find ones you love. The jugs of margaritas are delicious as are the chips and salsa or guacamole. Tammy Marshall (on Wicked Cantina): Best tacos for Tex Mex by far. Full of flavor and spice. All made from scratch in the kitchen. Renee Marquiss (on Killik's): Their food is delicious and they give back to the community tenfold. Deborah Hartline (on Killik's): Best Korean beef tacos and bento bowls in town!! Bang bang shrimp is yummy too.
BEST NEW RESTAURANT Korê Steakhouse
Something old, something blue, something new—these brand-spanking spots burst on the scene with a bang and KORÊ STEAKHOUSE tops the debuts winning Platinum. MELIORA grabs Gold hot off the press and OSCURA secures Silver. Bringing home Bronze for the first time, REMY'S ON MAIN rounds out Sarasota's nicest newbies. Other freshman finds to try out are Honorable Mentions—Wink Wink Modern Lounge, Shiny Gumbo and Flirt Sushi Lounge.
Charles Kim (on Korê): I'm a first generation Korean, and have enjoyed the finest Korean dining in Korea, California and New York, and Korê's food, drinks and ambience are all spectacular. Highly recommend it! Taylor Mcleod (on Meliora): What SRQ needed! Great cocktails and nice energy from owners.
Cassandra Winters (on Meliora): The most wonderful and interesting culinary experience that has come to Sarasota.
Jessica McMaster (on Oscura): Delicious and unique hidden gem in Bradenton! Love how the menu options change with the seasons. The food is yummy and the vibe is so cozy. Caden
Krause (on Oscura): Great vibes! Amazing food and coffee. Nighttime venue with endless events. Monica Donley (on Remy's): I have lunch there at least once a week, sometimes two. Amazing food, great atmosphere and most importantly, a loving
staff. Chelsea Kolenda (on Wink Wink): Amazing food and unique atmosphere. Sarasota's new best-kept secret! Diamond Johnson (on Wink Wink Modern Lounge): The food is always on point, good, fresh and on time! Let's not forget about the drinks, oh to die for! Patrick Spencer (on Shiny Gumbo): the best Cajun food in Florida! The biscuits and gravy are from another planet— the food is amazing. Jan Sirota (on Flirt): Finally a restaurant that has staying power in a great location. This one is a winner.
BEST LOCAL SUSHI JPAN
You know when you get just the right amount of every item on the fork and take one perfect mouthful? Well, that's every bite of sushi. The perfect combination of ingredients wrapped up into one blissful bite. It's no wonder we can't get enough. This year's roll model for best sushi is our Platinum winner JPAN jumping into the top spot. Arriving gingerly in second is Gold winner PACIFIC RIM with TSUNAMI SUSHI & HIBACHI proving Silver's soy-mate rolling into third place. Bronze this year is YUME SUSHI who made sure all their patrons had a rice day after dining there. Don't forget there are plenty of other Sarasota sensations out there to maki your day so make your wasab-way to our Honorable Mentions—Drunken Poet Café, Fushipoke and Ramen, Bushido Sushi SRQ, Siam Gulf Sarasota, Kiyoshi's Sushi, U-Yee Sushi & Grill and Flirt Sushi Lounge. Trish Will (on JPAN): Amazing food every time, always adding new rolls and fresh ingredients. Linda Doan (on Pacific Rim): Best sushi in town hands down! Their sushi is always so fresh and the presentation is beautiful. And the service is amazing!
Jewel Truman (on Tsunami): The owner is phenomenal— always working to help out the staff and serve the customers. Brandy Harlan (on Tsunami): You simply can't beat their vegan menu and their Lychee Martinis. Peter Alvey (Yume): Family owned, Yume has the freshest sushi and a friendly staff. Suzy Brenner (on Drunken Poet): Classic standards as well as locally sourced, creative concoctions! Aaron Toynton (on Drunken Poet): Awesome ingredients. Bold flavors. Kelly Williams (on Fushipoke): Absolutely the freshest fish, best service and cleanest spot around. Joseph Meth (on Bushido): Unbelievable sushi, well prepared and beautifully presented. For an unusual appetizer, try the apple/mango salad— never had it anywhere else. Two thumbs up! Ricki Le Vine (on Kiyoshi's): Excellent, fresh sushi! Each one is a work of art! Roger Devito (on Flirt): Great for date night, lunch and/or events. The outdoor seating is a nice touch also. They have a large drink selection. The best part about Flirt is the attention to detail and cleanliness. Brandon Tucker (on Flirt): The building is historic and beautiful with a modern interior and great music to set the vibe. Friendly local staff that remembers your name.
BEST LOCAL OYSTERS Owen's Fish Camp
Salty, briny, sweet—oysters are a confusing symphony of sensations that can take a few years to get on board with. For the seasoned seafood enthusiast, Sarasota has an endless supply of (half) shells to choose from. Oh shucks! No hiding from this year's Platinum winner for best local oysters—OWEN'S FISH CAMP Perhaps you'll find a pearl hiding in the salty goodness of Gold winner BRINE SEAFOOD AND RAW BAR or head over to Silver winner TRIPLETAIL SEAFOOD & SPIRITS for some beautiful bivalves. Thankfully Sarasota oyster lovers aren't shellfish and let us in on all their favorites including Bronze winner VERONICA FISH AND OYSTER. Don't forget Honorable Mentions—Monk's Steamer Bar, Siesta Key Oyster Bar, Anna Maria Oyster Bar, Walt's Fish Market and Captain Brian's Seafood Market & Restaurant.
52 | srq magazine_ APR23 live local
Wendy Goldberg (on Owen's): Yummy! Mikel Evans (on Brine): Another great place in Gulf Gate. There is usually a happy hour special on oysters and drinks. Oysters from all over the Northeast too. You don't usually get that kind of diversity. Great bar! Danielle Amodeo (on Brine): Best and largest selection of oysters. Great service. We go every Saturday. And the worker that shucks the oysters is amazing. Ashley Sammons (on Tripletail): Deconstructed oysters and smoked bourbon oysters are amazing! Meagan Smith (on Tripletail): They have the best Rockefeller oysters around! Andrea Ohmes (on Monk's): Monkafellers Oysters—do it! Stephanie Torres (on Monk's): The best, fresh, plump and juiciest oysters I've ever had. I have never been let down. Every single time I have dined there, I am a happy girl! Mike Neal (on Anna Maria Oyster Bar): Best Oyster Rockefellers around! Vilia Dragovoy (on Captain Brian's): The best oysters at the best prices.
BEST LOCAL BARBECUE Brick's Smoked Meats
Every country has some version of grilled meat for one simple reason—it's delicious! BRICK'S SMOKED MEATS scores big with their un-grill-ievable BBQ-nabbing Platinum. Longtime favorite NANCY'S BAR-B-Q AT LORRAINE CORNERS sears their way to second place grabbing Gold while MOUTHOLE BBQ flame-broils their way to third winning Silver. STOTTLEMYER'S SMOKEHOUSE sauces the rest and becomes our Bronze winner. If you smell smoke, don't worry—it might be at our mouthwatering Honorable Mention—Smokin' Momma Lora's.
Nicole Nelson (on Brick's): Hands down my favorite restaurant in Sarasota. The food is amazing, a great environment for date night or an outing with friends or family. Good for groups and tasty cocktails! Carla Repollet (on Brick's): Love the bacon tacos. Laura Potter (on Nancy's): They have the best fingerlicking ribs, sauce and collard greens around! Linda Shepard (on Nancy's): Wonderful barbecue and macaroni and cheese. Dj Iche (on Mouthole): Always fresh. The best brisket in Sarasota. Matt Seguin (on Mouthole): Not overly smoky, great menu variety. Awesome Hawaiian menu. Great owners that care about their customers. Jeffrey Yoder (on Stottlemyer's): Amazing smoked bbq. JB Rollo (on Smokin' Momma): Not only do they have the most amazing BBQ I've ever had, but she's also the driving force behind efforts to better the community. Her selflessness as a leader is greatly appreciated by all those she's able to reach.
BEST LOCAL BREAKFAST Station 400
Wake up and smell the winners! Making it look over-easy STATION 400 takes Platinum while SUN GARDEN CAFÉ pancake'd everyone in their path to secure second as our Gold winner. THE BREAKFAST HOUSE was the fresh squeeze Silver and finally, MILLIE'S was egg-sactly what the people wanted and takes home Bronze. Early risers can also get their fix at our Honorable Mentions—The Breakfast Company, Brooklyn Bagel and Deli, ATRIA Cafe, Oscura, Green Zebra Café, Lovely Square, Remy's On Main and Waffle Stop.
Laura Potter (on Station 400): Fluffiest and most original pancakes (lemon curd and blackberries with vanilla syrup, so good!) and the sausage and sausage gravy is to die for! Cynthia Campbell (on Station 400): Delicious hearty breakfast with friendly service at reasonable prices. Blu Dow (on Sun Garden): Amazing food—no way I could pick just one. And the service is unforgettable. Missy Steele (on Sun Garden): Funky vibe with a very creative menu. Beachy colors give it a true feel as if you were in paradise, but wait, you are in paradise!
srq magazine_ APR23 live local | 53
THIS PAGE: Platinum Winner The Bay Park welcomes stiltwalkers from the Sailor Circus Charity Overholt, left, and Caleb Overholt, right.
Gringo Burrito is spectacular and Mississpi Queen is heavenly. Come and get ya' some. You won't be disappointed! Tina Ventura (on The Breakfast House): All family recipes and made from scratch! Thomas Ford (on The Breakfast House): Best quiche and pancakes I've ever eaten, the food's consistently delicious and the restaurant is quaint. On top of that, Wendy supports local artists by having art for sale on her walls, created by local artists. Debbie Hunt (on Millie's): Best French toast in all of Florida! Norberto Camacho-Ortiz (on The Breakfast Company): Not only are their breakfast options delicious but they have the biggest cinnamon rolls I've ever seen. Not just your basic cinnamon rolls but a unique twist to them! I always recommend the breakfast to my family and friends visiting Florida. Joanna Walsh (on Brooklyn Bagel): They make the best bagels as well as breakfast sandwiches. They have a warm welcoming disposition when you walk into either location!
Wilma Chang (on ATRIA): They have the best fresh sandwiches, you eat once and you want to eat more often. Lauren Krause (on Oscura): Absolutely friendly staff and great atmosphere! The food is great yet reasonably priced. The coffee is amazing. Dorann Nasewicz (on Oscura): Love, love, love your breakfast sandwiches! John Oliveira (on Green Zebra): Great breakfast, I get the combo, pancake, eggs, bacon, etc. Sam Walrion (on Green Zebra): Green Amazing. It is our go-to breakfast place. Everyone has such a positive outlook and makes you feel welcome! They have the best pancakes. I'm a pancake kind of girl but took a chance and tried their Italian Benedict and the Santa Monica Wrap. OMG. Pure perfection. I like they have vegan- and gluten-free options that my family could enjoy. Donna Bartels (on Lovely Square): Great food, friendly service. A great selection of sweets in a case, plus they will make wonderful, full-sized desserts to take with. Lili Kinsman (on Lovely Square): It's time to wake up and smell the crêpes, eggs bennys and breakfast tacos? Yes please! This amazing breakfast and lunch spot in the heart of Gulf Gate Village is calling your name. And if the food isn't enough to grab your attention, there is always amazing coffee, smoothies and the delightful staff.
BEST OUTDOOR DINING Hamlet's Eatery
Rain or shine, outside dining has that special something. Sarasotan's are spoiled with sunshine and when the weather's just right (typically always) you can find them at Platinum winner HAMLET'S EATERY. Sit sea-side with Gold winner SHORELONGBOAT KEY or al fresco at Silver spot OWEN'S FISH CAMP. Finally, voters this year loved to soak in the breeze at Bronze winner DRY DOCK WATERFRONT GRILL. There's plenty of other fresh spots to try with Honorable Mention—Marina Jack, Jack Dusty at The Ritz Carlton, Sarasota, Siegfried's Restaurant and German Biergarten and Ophelia's on the Bay.
Lisa Charnicharo (on Hamlet's): Love the beautiful courtyard at the Bazaar on Apricot and Lime and the food here is wonderful.
Diana Musto (Shore): Shore delivers the best that the sea and surf have to offer starting from craft cocktails to amazing seafood. Its prime waterfront location and beautiful views combined with creative appetizers and main dishes made from fresh, local ingredients, make it a prime dining destination that's hard to beat.
M. Moscoe (Dry Dock): We love it because every time we pull up with our boat to their dock we have a fabulous lobster roll! All their fish dishes are fabulous! Marlane Wurzbach (on Marina Jack): It's the trifecta of dining treats: delicious food, beautiful outdoor vibe and under the protective cover in case of rain or too much sun. Gina Furey (on Ophelia's): I absolutely love sitting on the back patio and taking in all the nature while enjoying the most delicious meal!
RIGHT: Ready for their closeup—burgers at Shakespeare's Craft Beer & Gastro Pub win the readers' love for Platinum Best Burgers.
BEST LOCAL PIZZA Origin Craft Beer & Pizza Cafe
Italians may have invented it but Americans surely make the case for claiming it as their own—we just can't get enough! Pizza slicing the way to the top spot is ORIGIN CRAFT BEER & PIZZA CAFE winning Platinum. VALENTINO PIZZERIA TRATTORIA is no phony pepperoni—becoming a pizza Sarasotans hearts and taking home Gold. For third place it was in VESUVIO WOOD FIRED PIZZA that our voter's crust as their Silver supreme. ATRIA CAFE was our final show-topper digging deep-dish to land Bronze. We could get cheesy about our love for pizza all day, so if you're still hungry try Honorable Mention—Bravo Pizza and Eatery.
Cheryl Munday (on Origin): Continues to be the best pizza and gluten-free crust in Sarasota! Meggz H (on Origin): Delicious pizza! Perfect balance of spices and melty cheese. Not too salty. Great topping selections. Traci Brennan (on
54 | srq magazine_ APR23 live local
Valentino): As close to NY as we can find 1,200 miles away. Always delicious. Atheel Alnaji (on Valentino): Best calamari pizza ever! Caio Corona (on Vesuvio): Best Pizza Napoletana in the area. Fresh ingredients, wood-fired pizza oven and excellent customer service! Karen Carr Krips (on Vesuvio): I have been craving real Neapolitan pizza for ages, but with COVID and other distractions, a trip to Italy was not in the cards. But not to worry, I've discovered Vesuvio Wood Fired Pizza! The Pizza Chef Extraordinaire Gennaro Capuano, is a native of Naples, Italy. He's the real deal and makes the best pizza around. Really, you will not find better. Bill Creekbaum (on ATRIA): If you are like most of us—constantly in search of the absolute best pizza—you can find it here. One pizza and you're a fan for life! Louise Hauser (on Bravo): When we want good, authentic New York pizza, we're on our way to Bravo. It's the best crust, best sauce and best toppings.
ABOVE: Discover Sarasota Tours wins Platinum for Best Tours for showing off our amazing city where the B52s also performed with the Sarasota Film Festival in a circus tent in 2004. From left to right: Jon MacDonald, Steve McAllister, Tammy Hauser, Pat Canavan and Kendra Cross. RIGHT: The Bazaar on Apricot and Lime owner, Kim Livengood is Moonstruck over winning the Platinum prize for Best Local Boutique.
srq magazine_ APR23 live local | 55
56 | srq magazine_ APR23 live local
LEFT: Performing the Triple Trap, Sailor Circus' Destiny Overholt, left, Kayla Hayes, center, and Coach Rikki Hettig-Rolfe Meaux, right, featuring Best of SRQ Local winners. Yoder's Restaurant & Amish Village takes home platinum for best local dessert, the sweetest prize. Best avocado toast platinum winner Hamlet's Eatery starts your morning off right. Crop Juice Stickney zests up Sarasota by winning platinum for best local juice. The inside scoop is that platinum best ice cream winner Rise N Nyes is the sweetest in town.
BEST LOCAL THAI Bangkok Restaurant
There's just something about Thai food that hits the spot everytime. Maybe it's the multitude of fresh herbs or neverending list of spices making up each dish but it really has that special something—packing a whopping flavor punch with each bite. So without further ado, it's pad-time to share with you our winners this year. Thai-landing into first this year is back to back Platinum winner BANGKOK RESTAURANT. If you think the lemongrass might be greener on the other side—try our Gold winner SPICE STATION. When life gives you limes, squeeze them over the Pad Thai at Silver sensation SIAM GULF SARASOTA. Putting the bang! in Bangkok—make your way over to Bronze winner DRUNKEN POET CAFÉ. For those of you still on tom yum time check out Honorable Mentions— Isan Thai Restaurant, Thai Spice & Sushi, Thai Seed and InfuZions Thai & Vietnamese.
Ann Senenoi (on Bangkok): Bangkok is such a staple plus they have delicious salads like the Som Tam cucumber salad. It's such a refreshing salad for lunch. Andrea Ohmes (on Bangkok): One dish you have to try is the Panang Curry. You're welcome! Lynne Corvelle (on Spice Station): So many choices here. The Pad Thai is excellent. The green curry dishes are great. You can't make a mistake ordering here. Service is great and the variety is awesome. Cindy Bales (on Siam Gulf): The best pad thai in town, hands down. Kim Malone (on Siam Gulf): The owner is very particular that all the food is prepared perfectly for dining in or takeout. Best drunken chicken noodles I have had in this area. Bob Cusick (Drunken Poet): The restaurant decor and vibe are unique, almost like visiting an old bookstore. The sushi is fresh and creative and the menu offers many other tasty Thai choices if sushi is not your thing. They also have a fantastic wine list, which is rare nowadays anywhere. Seating is available inside at tables, the streetside patio or a cool couch and seating area near the sushi bar. Jeffrey Yoder (on Thai Spice): Always spot on. Barbara Yong (on Thai Seed): The flavor of the food is amazing. Troy Scott (on InfuZions Thai): Great Thai and Vietnamese. Their pad thai is more than enough for one person.
BEST LOCAL SALAD Columbia Restaurant
Listen, we get it, salad had a bad rap for years. Hidden and shunned behind words like 'diet' and 'bland' it never quite got its time to shine. We, however, think salad deserves a rebrand and Sarasota has the perfect list of spots for your next—or first—great salad. For the second year in a row, COLUMBIA RESTAURANT ro-maines at the top spot winning Platinum. But lettuce also celebrate Gold winner GECKO'S GRILL & PUB and SIEGFRIED'S RESTAURANT AND GERMAN BIERGARTEN who came salad-spinning into Silver. VALENTINO PIZZERIA TRATTORIA shredded the rest to put a fork in the final spot and take Bronze. For extra health and wellness, head over to Honorable Mentions—Green Zebra Café and Veg.
Jason Seputis (on Columbia): 1905 all the way. John Oliveira (on Gecko's): I love the Southwest bowl with grilled chicken. Dawn Scire (on Gecko's): Oh man, their Power Blend Salad with the homemade lemon-pesto vinaigrette is phenomenal! I get it topped with cod or grouper, or even their juicy/spicy blackened chicken, and am never disappointed. Bonus: Plenty for leftovers, too. Petra Klauit (on Siegfried's): Siegfried's goat cheese salad with fresh berries, homemade raspberry dressing and figs–so good! Rachel Murphy (on Valentino): If you want to eat outsidethe-box, try the calamari salad!! It's so fresh and full of flavor! Dee Egizi (on Valentino): Valentino's salads are great! Their house dressing is the best I've ever tasted. One of our favorites is their Toni Salad, wow! Kathleen Hall (on Veg): This vegan Caesar salad is the bomb!! It tops any other in SRQ! Cindy Duncan (on Veg): Love the Signature Salad with Ginger Dressing.
BEST LOCAL FRENCH FRIES Hamlet's Eatery
The humble french fry reigns supreme as everyone's favorite side dish because it pairs well with just about everything. Burger? Fries. Sandwich? Fries? Salad? Fries. Who can resist an extra helping of potato? This year Sarasota had their fries on HAMLET'S EATERY, our Platinum winner. Doing their best to ketchup is our Gold winner GECKO'S GRILL & PUB while ANTOINE'S RESTAURANT had everyone shouting 'fry-yay!' and taking home our Silver spot. Finally, SIEGFRIED'S RESTAURANT AND GERMAN BIERGARTEN salted the competition to take Bronze. For some more crispy, crunchy, golden goodness head to our Honorable Mentions—Veronica Fish and Oyster and Veg.
Katie Wilson (on Hamlet's): Cooked on the spot! No soggy fries— and the seasoning is on point! Melanie Reda (on Hamlet's): Those truffle fries are to die for. Love them. Crave them! Alyssa Holcomb (on Gecko's): They're always crispy on the outside, soft on the inside—I have to get them every time I go! Jeff Bell (on Antoine's): The perfect accompaniment to their delicious mussels prepared ten different ways! Oli Georges (on Antoine's): They are from Belgium where the real fries are originally from. Hand-cut and double-fried. Martha McGuire (on Siegfried's): Fresh, crispy and special seasoning every order. Autumn Vilt (on Veronica Fish and Oyster): Amazing! These are homemade and perfect. The aioli makes them even more addicting. Mindy Hassett (on Veg): A nice thick fry with their house seasoning. Kathleen Hall (on Veg): Awesome Vegan fries. Beats any regular fries in SRQ. Bet you come back for another order!
BEST LOCAL STEAK
Alpine Steakhouse and Butcher Shop
Steak, like coffee, is a very personal choice and tells a lot about a person. What cut? What temperature? With sauce? Without? One could argue maybe we stop reading star signs and start
srq magazine_ APR23 live local | 57
reading steak orders. Moo-ving the competition out of the way was our Platinum winner ALPINE STEAKHOUSE AND BUTCHER SHOP while SIESTA KEY SUMMER HOUSE STEAK + SEAFOOD had readers yelling 'Holy cow!,' over their delectable steaks and sizzling into second as our Gold winner. Legen-dairy favorite MICHAEL'S ON EAST wins Silver and BOURBON AND BONES CHOPHOUSE helped steer Sarasotans in the right direction and takes the Bronze spot. If you're still in the moo'd for steak, herd on over to Honorable Mentions—Brine Seafood and Raw Bar, Siegfried's Restaurant and German Biergarten.
Vikki Beck (Alpine): Fresh cut meat from their in-house butcher counter!! Great flavor. I prefer Delmonicos, my hubby prefers T-bones—always yummy!! And great service too. Carla Repollet (on Siesta Key Summer House): Best filet. Always made to perfection. Courtney Collins (on Siesta Key Summer House): Hands down the best steak restaurant! You can't beat the food, ambience, drinks and service. David Pennell (on Michael's): Perfect steaks every visit Prime meat only! Kia Hostetler (on Brine): Ribeye is to die for! Marcus Shellington (on Siegfried's): You want a special steak and a dish you won't find anywhere else check out Siegfried's and their Düsseldorfer Senfrostbraten— great steak with mustard cheese crust.
BEST ROMANTIC DINNER Ophelia's On the Bay
No need to wait for Valentine's Day when Platinum winner OPHELIA'S ON THE BAY is dishing out romance every day of the week—topping the charts for lovers a second year in a row. Go for Gold and get all googly-eyed at second place winner INDIGENOUS RESTAURANT or snuggle up with our Silver winner ANTOINE'S RESTAURANT. They say it takes two to tango, and this year it took two to win Bronze—SAGE and MICHAEL'S ON EAST were two peas in a pod for all things romance sharing the win in our fourth spot. Don't skip other kissable contenders with Honorable Mentions—Siegfried's Restaurant and German Biergarten, Beach Bistro, Veronica Fish and Oyster, Jack Dusty and Maison Blanche.
Mikel Evans (on Ophelia's): Excellent food more in a French style. Get a table around sunset out on the bay and your favorite glass of wine or cocktail. Make a reservation. A great place to unwind or have a sparkling love conversation. Cassy Belliveau (on Ophelia's): Ophelia's has been around for almost 40 years for a reason. The food is incredible, the chefs are passionate, the staff is attentive and knowledgeable and the drinks are on point. Okay, that's four reasons and I definitely have more, but I think you get the point. Ophelia's is just the best there is. Jhon Gálvez (on Antoine's): The food is delicious—high standards. The place is cozy and the staff is very friendly. Great customer service. The best romantic place to have dinner. Matt Dahm (on Antoine's): This cozy and romantic restaurant is tucked away and perfect for any date night! Kia Hostetler (on Sage): Love the smoked old fashioned. Susan Kelly (on Sage): This restaurant is the most amazing place for the finest food in the most comfortable & friendly atmosphere. Ann Senenoi (on Michael's): The atrium is the perfect romantic date spot. The food and ambiance are also incredible. Donna Quilici-Smith (on Michael's): Outrageous food and service. Their bread basket includes delicious gluten-free options. It's my favorite restaurant. I always choose their steaks but love all of their food. Lon Dennison (on Siegfried's): Absolutely perfect for date night. It is so cute and with so much love. We love it. Elizabeth Flower (on Beach Bistro): Always good. This place could make you fall in love with a stranger. It's so romantic. Autumn Vilt (on Veronica): This is the best restaurant in Sarasota. Everything
comes out so perfect and fresh. Tracey Fried (on Veronica): This is the date-night spot—the atmosphere is relaxing, the lighting is sexy and dim, the music complements the mood, and oysters are an obvious date night choice. Veronica's are always fresh, always East coast, always delish. Sofia Martinez (on Maison Blanche): Sophisticated, romantic environment.
BEST LOCAL DESSERT Yoder's Restaurant
Sugar, spice and everything Sarasota finds nice can be found at Platinum winner YODER'S RESTAURANT AND AMISH VILLAGE, taking home the cherry on top for Best Local Dessert. Readers also found sweet euphoria at Gold winner EUPHEMIA HAYE RESTAURANT while others snuck a sweet treat at silver sensation CC SWEETS LLC. Don't worry, at SRQ we let you have your cake and eat it too with Bronze winner KREWE DU SNOBALL. Still have pies for dessert? Try out Honorable Mentions— Siegfried's Restaurant and German Biergarten, OfKors Bakery, Michael's On East and Simply Sweets.
Beth (Yoder's): If you are looking for a place where you will never be disappointed in the dessert, Yoder's is the place to go. Not only are their pies superior to any other pie out there, but their chocolate cake rivals any other chocolate cake I have ever had. All desserts are served by some of the best staff in the restaurant industry that serve whatever sweet treat you desire with a smile. Suzy Brenner (on Euphemia Haye): Endless choices and they're all fantastic. Patty Hill (on Euphemia Haye): I love P-I-E! Euphemia features pie in too-many-to count glorious versions and delicious cakes too. Their apple walnut crumb pie with three pounds of apples is our go-to dessert at Christmas and is a favorite with the whole family. Gail Balkwill (on CC Sweets): Amazing designs along with deliciousness! What more could one ask for? Dorianne Radloff (on CC Sweets): Beautiful cakes and delicious desserts! Patrisha Martin (on Krewe Du Sno-Ball): This isn't just a snow cone, it's traditional New Orleans style! I love that this company brings their culture to us in Florida, something we wouldn't have otherwise. Tom Smith (on Krewe Du Sno-Ball): So many flavors. Petra Klauit (on Siegfried's): Applestrudel and black forest cake. Always fresh and so good with ice cream. Katherine Longe (on ofKors): They make the best European desserts! David Pennell (on Michael's): Decadent desserts are prepared in house by the talented Pastry Chef Ray. Virginia Edwards (on Simply Sweets): Always something appealing to the eyes and making tastebuds happy.
BEST LOCAL VEGAN Hamlet's Eatery
Once just a small portion of the population—veganism has taken over the mainstream to become a fixture on most every menu. Whether just a few items or the whole restaurant, there's never a bad time to sneak in as many veggies as you can and these spots have dedicated their kitchens to dishing out the greatest in garden-friendly hits. Beat the meats at plantbased Platinum winner HAMLET'S EATERY or liven up your life with veg at Gold winner LILA. If you're in need of more nutrients avocad-go to Silver winner CROP JUICE or hit up VEG keeping in cool beans in Bronze. More green goodness can be found at Honorable Mentions—Green Zebra Café, Café Evergreen Restaurant, Lucile Pizza & Wine Bar and Ka Papa Cuisine.
Lara Putnam (on Hamlet's): Everything I've tried there has been delicious. They have both a vegan and non vegan menu, so my friends that don't want to eat vegan are happy as well. The prices are very reasonable and it's a very fun atmosphere. They
RIGHT+BELOW:
Mi Pueblo adds some spice as Sarasota's Platinum winner for Best Local Taco. Platinum Best Sushi Winner Jpan lights up the set with sensational sushi.
58 | srq magazine_ APR23 live local
have vendors there to browse and quite often there is live music and other fun events going on. Katie Wilson (on Hamlet's): I'm not officially vegan, but their vegan dishes are often my choice for lunch. Carra Lappino (on Lila): Chef-made dishes that don't make you feel like you're not eating meat. Taylor Alnaser (on CROP): Every item on their menu is local and vegan and homemade in their kitchen located in Gulf Gate! Emma Strayer (on CROP): Yummy, healthy food made by great people! The amount of quality and care that goes into each item is amazing. From presentation down to taste, 100/100 each time. Worth every penny. Mindy Hassett (on Veg): Pineapple coconut rice bowl, Kung Pao Cauliflower, nacho stack, bbq jackfruit, Buffalo cauliflower. Sam Walrion (on Green Zebra): We've been coming to Green Zebra regularly for over a year now, and this place is as good as it gets. We mostly go for breakfast. The food quality is impeccable and is about as top-notch as vegan/veggie fare gets. The dinner is basically like eating art! So beautiful. Service is genuine, friendly and attentive—doesn't get much better. Dorianne Radloff (on Café Evergreen): Love this place! Fresh healthy choices! Food is amazing! Robin Rouse (on Lucile): Amazing vegan food even our meat eating friends love. Susie Chinn (on Ka Papa): Absolutely fabulous! This little gem of a restaurant is so beautiful with detail to everything! The plant-based menu is so delicious. It is fun to go with friends and each order different items and share them so you get to experience the different flavors! Love it! Umbreen Khalidi (on Ka Papa): Amazing! Even my carnivore family loved it and ranked the dinner 10 out of 10!
BEST LOCAL PASTA Napule
Five letters. One word. A legion of lifelong fans. It's pasta—the queen of carbs. This year Sarasota was tortellini in love with Platinum winner NAPULE and found it im-pasta-able to stay away from Gold winner CAFE BARBOSSO. Voters weren't fettuccine afraido to vote CARAGIULO'S ITALIAN AMERICAN into third place as our Silver winner and lastly, MEDITERRANEO kept readers coming back for the endless pasta-bilities on the menu as their Bronze winner this year. If you're still feeling saucy, check out Honorable Mentions—Valentino Pizzeria Trattoria, La Violetta Restaurant and Market and Zaza.
Stephanie Brown (Napule): Great and most authentic Italian food in Sarasota. Andrea Ohmes (on Cafe Barbosso): Cafe Barbosso doesn't just have the best pasta, they have the best everything Italian! The dining experience is out of this world and the food is just like mama used to make! Cheryl Munday (on Cafe Barbosso): On a level with some of the best in NYC or Chicago— the Chef's table is the best meal in Sarasota! Jennifer Halbert (on Caragiulo's): Caragiulo's has super delicious food and the staff makes you feel like family! Something about home cooked Italian food and the ambiance that brings the whole experience together. Cynthia Campbell (on Mediterraneo): Very tasty homemade pasta on par with NY's best. Lynne Corvelle (on Mediterraneo): The ambience is only equaled by the excellent food. The pastas are delicious and many to choose from. Vince Procaccini (on Valentino): Always served as I ordered. I most enjoy linguine and clam sauce (red). It's delicious. Lots of clams
srq magazine_ APR23 live local | 59
60 | srq magazine_ APR23 live local
LEFT: Platinum-winning Best Bike Shop Village Bikes Sarasota teams up with Sailor Circus coach and unicyclist, Siena Hartzell for a wheelie good time.
and pasta are cooked just right. Perfection! Rachel Murphy (on Valentino): Bambino, by all means, the Bambino is the way to go! Teresa Larson (on La Violetta): The best kept secret in Sarasota! Their pasta is freshly done daily and definitely the flavor is so delicious! You don't want to miss this experience!
Elaine Curcio (on Zaza): Excellent lasagna to have in your freezer for a delicious dinner anytime.
BEST KOREAN RESTAURANT Korê Steakhouse
Korean cuisine, for whatever reason, has been slow to make it on the radar of the state-side setlist for where to eat. Recently, however, it's been getting its well deserved time in the spotlight with its interactive tabletop BBQ and vibrant red kimchi—good for the gut and soul. As more and more Korean restaurants jump onto the scene check out where Sarasotans in the know have been getting their fix. Voters this year had one place in mind they want to bul-go-gi for Korean this year and that is Platinum winner KORÊ STEAKHOUSE. Next, SKOREAN SSAM BAR kimkap'd their way to a top spot nabbing Gold while CHARLIE'S BULGOGI wins Silver. Finally, SHILLA KOREAN RESTAURANT, BBQ'd their way into our fourth spot to take home Bronze.
Trish Will (on Korê): Fun experience and some of the best meat I've ever had. Robert Cusick (on Korê): Wow! This is a Korean steakhouse at its best! An amazing dining experience, terrific wine list and a mouthwatering lunch/bar menu. Andrea Melendez (on Korean Ssam): Flavor, crispiness, portions—they have it all. Jeff Weinberger (on Korean Ssam): Hands down favorite restaurant. Angela Molineaux (on Charlie's): Absolutely love this place and Charlie and his wife are super nice! Hanna Foster (on Charlie's): Charlie! Charlie! Charlie! I visit this restaurant every single week. I always get the Spicy Pork Bulgogi and it never disappoints. Every time I walk out, I feel like I am laying on a cloud of happiness. Thank you Charlie for giving me the best Korean food I've ever eaten! Chris Reddinger (on Shilla): Great Bibimbap.
BEST LOCAL INDIAN FOOD
Tandoor Fine Indian Cuisine
Indian food inspires all the senses—it's impossible to sum up into one word, so here are a few: colorful, punchy, zingy, lucious, complex, layered, savory. Capturing these flavors in our official list for the best of—starting with Platinum winner TANDOOR FINE INDIAN CUISINE that curried plenty of flavor with our readers. MAHARAJA INDIAN CUISINE had Sarasota garam for Gold taking home second. CURRY STATION added some spice to Silver and readers needed an extra dosa Indian for fourth place voting in two Bronze winners—TIKKA INDIAN CUISINE and FLAVORS OF INDIA BRADENTON.
Laura Potter (on Tandoor): All the dishes made me an Indian food lover! So fresh and flavorful, great service too! Robert Holzler (on Tandoor): Great people, better food. Reasonable prices and huge portions. Melonie Favorite (on Maharaja): Deliciously prepared
with the right amount of spice. Sharon Kunkel (on Maharaja): Everything we've tried at Maharaja has been delicious. We particularly like the Saag and Chicken Tikka Masala, but there are lots of other yummy choices as well. This restaurant helped to get our household through the pandemic, with lots of delicious takeout orders! Janine Martin (on Tikka): Authentic, delicious and consistent. Service is always great! Laney Hughes (on Tikka): Wonderful flavors and dish combinations. Something for everyone, even those who don't typically explore ethnic foods.
BEST LOCAL BRUNCH MADE Restaurant
When you're stuck between burgers and breakfast you can count on brunch to give you what everyone needs at 11AM on a Saturday—the breakfast burger. The perfect mashup for us indecisive eaters, behold brunch and all our favorite contenders. MADE RESTAURANT corn-beef-hashed the rest for the top Platinum spot this year but readers weren't wafflin' about their choices and made the case for Gold winner ATRIA CAFE. For even more early morning munchies—you can soak up the syrup at Silver winners SUN GARDEN CAFE and OSCURA. Don't miss Honorable Mentions—Lovely Square and Green Zebra Café are also dishing out daily delights.
Mollie Davis (MADE): The best brunch in SRQ, hands down. Between their fun and diverse cocktails and their choices for both sweet and savory entrees, there is no place I would rather go—even if it means a hangover Monday morning at work. Johnette Isham (on ATRIA): Atria Cafe never disappoints with their Daytime Cafe and Pizza at night. My favorite is their brunch and my go-to is the Eggs Benedict. Truly a WOW delight! Andrea Melendez (on Sun Garden): Just great breakfast food. Love the atmosphere and they love dogs. Marcos Soto (on Sun Garden): Delicious. Ben Greene (on Oscura): Intentional, refined, delicious. Dorann Nasewicz (on Oscura): The brunch menu items are awesome! Mindy Hassett (on Lovely Square): Avocado toast!
BEST LOCAL RAMEN Pho Cali
Noodles are never a bad idea, but noodle soup really ups the game. Mix and match toppings and various broth flavors ensure you're never bored with endless bowls of rotating ramen. Voters felt there was only one place rame-meant to be for their noodle fix and that was Platinum winner PHO CALI. Others preferred Gold winner FUSHIPOKE for an overflowing bowl of radiant ramen. You can slurp up soup at Silver winner MITAKA JAPANESE RAMEN HOUSE or have a ramentic date at YOKOSO RAMEN who takes home the Bronze this year. Honorable Mentions— Goichi's Sushi and Veg also are hits.
Fiona Farrell (Pho Cali): The place in Sarasota to go for excellent ramen and pho. Always a top pick when the question is asked "where do you want to eat tonight" in our home. The variety and flavors are next level. Kelly Williams (on FushiPoke): FushiPoke has the yummiest ramen in town. Perfect on a chilly night. Great broth and excellent noodles. Ann Williams (on FushiPoke): I secretly come here for the ramen. When I need the ultimate comfort food, this rich, layered broth hits the spot. When life is battering you, the healing starts the minute you walk into the fun, energizing decor of FushiPoke. Ramen—it's more like the elixir of life! Dawn Scire (on Yokoso): The. Most. Incredible. Tonkotsu. Ever. Elise Ramer (on Yokoso): This place is legit—the real deal. Addictive is the proper adjective for this joint. This is a restaurant dedicated to ramen, not an afterthought on the
srq magazine_ APR23 live local | 61
menu and authentically Japanese. Their ramen is hands down the best I have had in this town, period. Yokoso is doing it right. Their broths are rich and complex. Mindy Hassett (on Veg): Vegan Gluten-free Tofu Ramen.
BEST SEAFOOD RESTAURANT
Owen's Fish Camp
Floridians have an appetite for seafood as big as the Mariana Trench—seemingly never ending and sometimes a little scary. Luckily Sarasota tops the scales of places to chow down on the freshest of fish and these spots were the fin-ers. OWEN'S FISH CAMP swims into first as our Platinum winner while WALT'S FISH MARKET RESTAURANT made a second place splash to Gold.
TRIPLETAIL SEAFOOD & SPIRITS brushed off the sand to take home Silver and BRINE SEAFOOD AND RAW BAR burst a few bubbles to grab Bronze. Don't miss out on Honorable Mentions— Dry Dock Waterfront Grill, Duval's Fresh.. Local. Seafood, Veronica Fish and Oyster, Indigenous and Fushipoke and Ramen. Sherri Connor (on Owen's): Get the scamp! Mikel Evans (on Walt's): Not a fancy place but they just do seafood right. The catch is fresh. They keep it simple but cook it right. Lots of local fish that's not snapper like amberjack or pompano. Really fresh oysters. They also have a fish market and lots of seasonings for purchase to take home. Great place to get Christmas gifts for someone who cooks. Diamond Johnson (on Walt's): My grandma, who recently passed, came here for 40+ years for her live blue crabs! They knew her by name. Love them! Meagan Smith (on Tripletail): Been to this restaurant many times. The seafood pasta is the best around, along with the bacon-wrapped scallops! John Peavey (on Tripletail): The chef here has traditional Florida seafood dishes like grouper snapper and the hard-to- find tripletail along with seabass, salmon, lobster, jumbo lump crab, scallops, shrimp, oyster and calamari, but you'll also find that the twists they offer for many items are incredible. The lobster bites and coconut shrimp are served with a pina colada dressing! Lili Kinsman (on Brine): Let a die-hard New Englander (and former lobsterman) give you a recommendation: Eat Fish Here. The oysters are fresher than fresh, always cold and perfectly shucked. Upscale but not stuffy. Great outdoor seating. Super staff. Sheri Mazan Castro (on Brine): We asked to see if they could order soft shell crab and they got it a couple weeks later! We love their seafood and service. They are the best. Amy Oberle (on Dry Dock): 100% the best restaurant for seafood! Totally fresh, presentations are awesome, and consistency is also a huge factor. Every time we go, we get the same delicious presentation and that is so important. The atmosphere is amazing, the wait staff is amazing. Everything about The Dry Dock just screams fabulous! Wil, Bill and Tom are the greatest! Barbara Yong (on Dry Dock): Our favorite restaurant. The food, service, drinks and atmosphere are amazing. Donna Quilici-Smith (on Duval's): My sister and I had lunch there and asked for their scallops dinner, which was not on their lunch menu. They happily obliged and our meals were outrageous! We're still talking about it! Great food and great service! Tracey Fried (on Veronica): The catch of the day here is always a show-stopper. They top it with a blue crab herb salad that is so fresh yet the chili lemon butter is creamy and savory. This flavor combo blows me away every time. Stacey Allerton (on Indigenous): Best, most creative local/sustainable catch. Ann Williams (on FushiPoke): The place is cute and quirky, and the seafood is as fresh as it gets. Hang in with some friends or grab and go; if you don't have time to catch your own, this is as close as you can get.
RIGHT: The 1905 salad helped Columbia Restaurant to secure the Platinum spot on the Hollywood Walk of Fame for Best Local Salad. The legendary salad is tossed tableside. Station 400 picked up the Platinum for Best Local Breakfast with their delicioso huevos gringos. Texas style smoked brisket and sausage, a loaded baked potato casserole, broccoli salad and warm barbecue sauce makes Brick's Smoked Meats a finger-lickin' Platinum winner for Best Local Barbecue.
BEST FOOD / DESSERT TRUCK
The Maine Line Food Truck
Legend goes, a few years back one genius chef looked around his kitchen and suddenly thought—why have people come to me when I could pack up my kitchen and go to all the people. And so the food truck was born. An accessible, typically affordable meal on wheels, these tasty trucks had voters ready to roll. A long way from home, our Platinum winner THE MAINE LINE FOOD TRUCK, drove down the East coast and straight to number one. Crowd favorite HAMLET'S EATERY spun their wheels to a second place win taking Gold while BIG BLUE GRILLED CHEESE COMPANY drove into third with a Silver win. MOUTHOLE BBQ signaled they're not going anywhere and parked themselves in the number four spot winning Bronze. Take these other great spots out for a spin at Honorable Mentions—Southern Smoked by JP, Krewe du Sno-Ball, Killik's Kitchen, and Vesuvio Wood Fired Pizza. Angela Schlabach (on Maine Line): I went to Maine last year for the first time ever and had a delicious lobster roll. Upon my return to Sarasota I was craving the lobster roll and was so happy to find out they serve delicious lobster rolls and fresh lobster direct from Maine. Met the owners and talked to them about my experience! So glad we can get Maine Lobster rolls here in Sarasota! Melidsa Matthews (on The Maine Line): Italian sandwiches and lobster! We are from Maine and the Maine Line represents Maine 100% and then some. If you have never experienced a Maine lobster roll the Maine Line has the best, even better than any I have had in my own home state. Lisa Charnicharo (on Hamlet's): Chef Lisa is amazing and I love the food here along with the ambiance in the beautiful courtyard. Katie Wilson (on Hamlet's): If they were open 7 days a week, I would probably eat there at least 6! Tifanie Page (on Big Blue): An awesome food truck! They are always bringing new and seasonal options as well as classic versions which always makes us keep coming back for more! Robin Wilkerson (on Mouthole): You can't go wrong with anything they are serving up. The portion for the price is amazing but not near as amazing as the taste and quality. Andrea Melendez (on Mouthole): Consistent, delicious and great portions. Their food truly is the best. They switch up their menu from time to time and it still is the best. Deborah Betts (on Southern Smoked): Great barbecue. He has served our customers at our RV Resort numerous times over the past several years. Always look forward to JP coming to our park. Sebastian Gomez (on Krewe): Love shaved ice with condensed milk. Clarence Preston (on Krewe): I love the snowballs they make. Really reminds me of good ol' New Orleans. Stefan Wilkins (on Killik's): I really enjoy how they bring Hawaiian culture alive through their food. My favorite dish is the Teriyaki Bento Bowl. Kai Andrew (on Killik's): Amazing flavors that elevate food truck cuisine! We follow them around for the Bang Bang Shrimp Egg Rolls. Jack Rebel (on Vesuvio): The best traditional Italian wood-fired pizza in all of southwest Florida. We hunt them down when they are not at our closest local brewery on the weekends.
62 | srq magazine_ APR23 live local
ABOVE+BELOW:
Sarasota is home to Berlin Patten Ebling, PLLC and also hosted the fabled impromptu Aerosmith concert at the Sarasota Film Festival's Wrap Party in 2003 at The Hyatt. Left to right: Attorneys Daniel C. Guarnieri, Jill Bowen, Mallory Bauer, Mariah Miller and Sarah Brigham. Origin Pizza Café owner Rami Nehme poses Armageddon-style for winning Platinum for Best Local Pizza in tribute to Sarasota Film Festival special guest Steve Buscemi who starred in the film.
srq magazine_ APR23 live local | 63
BEST LOCAL BURGER
Shakespeare's Craft Beer and Gastro Pub
Some might categorize burgers as the world's best sandwich, others a food group all their own—however you spin it, they're delicious and Sarasota is chock full of choices. This year, SHAKESPEARE'S CRAFT BEER AND GASTRO PUB was the bun in a million standout as our Platinum winner. Mainstreet mainstay PATRICKS 1481 certainly has no beef with voters, going for Gold and taking it home for a second year. GECKO'S GRILL & PUB hamburgerled the hearts of hundreds to secure Silver while MOUTHOLE BBQ added to their accolades with Bronze. Be sure to check out our other bunderful Honorable Mentions—1592 Wood Fired Kitchen & Cocktails, Siegfried's Restaurant and German Biergarten.
Linda Shepard (on Shakespeare's): Best caramelized onions and brie burger in town! Andrea Ohmes (on Shakespeare's): If you haven't tried their Spicy Thai Burger, you haven't been living! Mandy Mills (on Patricks): Best burger in Sarasota for 30+ years and they are smart enough to not change a thing about it. Always on point! Kristen Dodson (on Patrick's): We evacuated during the hurricane then came back the day after. Patrick's was open and thriving with a full bar, happy accommodating staff and best burger ever! Deb Deam (on Gecko's): Excellent burgers, but you can't go wrong with anything you order! Brittany Capuano (on Mouthole): Best homemade smash burger around! Every bite is full of flavor and melts in your mouth! Jack Spice (on Mouthole): The Smashburger and Pint Night at Calusa Brewing is one of our weekly night outs. Their burgers are the best.
Katherine Longe (on 1592): We love them! Vilia Dragovoy (on 1592): Love the burgers and everything that they make. The owner is always there and is happy to accommodate their clients. We go there a few times a month and even had a company celebration. Love the vibe. Martha McGuire (on Siegfried's): Their Thursday pork burger is incredible.
BEST IMPOSSIBLE BURGER Gecko's Grill & Pub
They say imitation is the sincerest form of flattery, and what better food to imitate than the classic burger. The Impossible Burger takes everything we love about the greasy, cheesy American classic and turns it into a vegetarian delight. Best place to chow down on one of these plant-based pretenders? Try Platinum winner GECKO'S GRILL & PUB or grab some grub at Gold place winner MOUTHOLE BBQ. Readers were blown away by LIBBY'S NEIGHBORHOOD BRASSERIE'S imitation game and awarded them Silver while Bronze produced two winners— TAMIAMI TAP and VEG.
Carol Copeland (on Mouthole): They really care about the quality. They they love good food and love to share it with others. Definitely try anything they make, you won't be disappointed! Autumn Duncan (on Veg): It's a great burger that's not a burger! I guess that's why it's called impossible— it's impossible to tell the difference from a real burger! Peter Imhoff (Tamiami Tap): I am usually disappointed by impossible burgers when I go out. Tamiami Tap changed that and I crave their impossible burger.
BEST LOCAL GROUPER SANDWICH
Walt's Fish Market Restaurant
Florida and fish sandwiches go together like hot dogs and baseball games. It's an iconic combo made only better by the fact you can eat this meal looking out into the water where your lunch was caught. Nothing fishy about this winner—WALT'S
64 | srq magazine_ APR23 live local
RIGHT: Cirque du Soleil acrobat and Sailor Circus coach Ryan Dean Weston at the Platinum winner for Best Local Yoga Hot Yoga 4U.
FISH MARKET RESTAURANT tops the group with Platinum while DRY DOCK WATERFRONT GRILL proved the gold-fish grouper as our second place winner. TRIPLETAIL SEAFOOD AND SPIRITS is o-fish-ally the Silver winner and ANNA MARIA OYSTER BAR LANDSIDE + ON THE PIER bubbled into Bronze. Other places with fin-ing food? Our Honorable Mentions—Big Water Fish Market, Marina Jack and Phillippi Creek Oyster Bar.
Elsa Brown (on Dry Dock): Love the restaurant vibe—the food is extremely good. John Peavey (on Tripletail): The grouper is always fresh and the portion is larger than most places. The sweet chili aioli sauce and the brioche bun are perfect together. Phyllis Dawson (on Anna Maria): This restaurant has been around for a long time and there is a reason why it looks crowded all the time. People flock here for their seafood. Jan Van Petten (on Anna Maria): Best view and seafood around.Linda Hoadley (on Big Water Fish Market): A gem in the area for fresh Gulf seafood. Never been disappointed; always a healthy and delectable meal served by a staff who cares about you personally while you're there. Carlyle Veale (on Big Water): Fresh! Fresh! Fresh! With the best homemade tartar and locallysourced buns from St. Armands Bakery. What a combo!
Lynne Corvelle (on Marina Jack): I've had many a grouper sandwich but the fried grouper here is fantastic—you can even get it as a Reuben. Love! Mary Ciner (on Marina Jack): Their Grouper Reuben is the best. Being on the water and eating fish is good. Glad I am not swimming with the fish. Mom Weiner (on Duval's): So fresh & delicious.
SHOPPING &RETAIL
BEST LOCAL BOUTIQUE The Bazaar on Apricot & Lime
When you're looking for that special something, or hoping that special something finds you, these are the best boutiques to browse. THE BAZAAR ON APRICOT & LIME had voters filling up their bags and took the Platinum spot this year.
PINEAPPLE LAIN BOUTIQUE sold everyone on second getting them the Gold. Savvy shoppers picked L. BOUTIQUE
SARASOTA WOMEN'S CLOTHING STORE for Silver and SURGE STYLE BOUTIQUE had the bargains for Bronze. Spend wisely at Honorable Mentions—Darci, Lady Brigade Boutique, Eyecatcher by PJs Boutique and The Artful Giraffe.
Sheila Zuhlke (on The Bazaar): Local artists of all kinds. Hometown spun. Small businesses with something different every week. Brian Schoenberg (on The Bazaar): Oh my goodness, why not. They are my favorite because of the love from every vendor! The food is great! The atmosphere is fun and just makes me smile! My kids also enjoy it. Charles Serianni (on Pineapple Lain): Terrific line of clothing at great prices, and an amazing staff to help you. Stacy Piazza (on Pineapple Lain): This store has
unique, on trend and versatile pieces for any occasion. A day date to the beach, an evening out with girlfriends or spouse— I can always find something I love. It never fails—the compliments I get when wearing a PLB outfit! Patricia Shields (on L. Boutique): They are the best and they make you feel like it too. Love shopping there! Kylie Mader (on Surge Style): They have the best staff and cutest clothes! All the girls, especially the boss Chloe, make me feel confident in whatever I wear. Olivia Gibson (on Surge Style): It's always so stylish and the prices are so reasonable. Chloe the owner definitely has a good eye for fashion. Linda Gifford (on Darci): I have known Darci, for probably fifteen years now. Her knowledge and expertise in affordable fashion is outstanding! Margo Bischof (on Darci): She has such fun, glitzy outfits. You can always find that 'perfect' outfit! Karin Priest (on Lady Brigade): Adorable and affordable casual clothes. They also carry a great inventory of gifts and cards. If necessary they'll ship and/or order your items. Definitely a 'go-to' store that you'll want to keep going back to for more! Ryan Simonson (on Lady Brigade): Amazing, personalized attention when shopping from a small group of genius stylists. Nadine Noky is a brilliant woman and an ideal fashion advisor! Susie Chinn (on Eyecatcher): The sweet owner is one of the strongest, bravest women I know! She definitely knows how to dress Sarasota's women. She is loved by everyone who shops there! Judy Alexander (on Eyecatcher): The only place I shop for clothes. I am a PJ lady! Monica Friedrich (on The Artful Giraffe): It's the happiest and most artistic place to sell your own artwork and to purchase artwork handmade by local artists.
BEST RESALE/CONSIGNMENT
The Exchange Inc.
The old saying goes, one man's trash is another man's treasure, but Sarasotans know—one woman's last season shoes are another woman's new closet staple. Buying brand new has a thrill to it, but adding a blouse with background or a skirt with a story to your collection gives it that special something. Moving their way to the top spot this year from second is THE EXCHANGE INC. placing themselves in Platinum. SCAVENGERS MARKETPLACE SRQ had recycle-ready readers voting them into second for Gold and BUTTER CURATED THRIFT scored a second-hand Silver.
FIFI'S FINE RESALE APPAREL re-boxed plenty of brands for a Bronze win. More once-loved items can be found at Honorable Mentions—World's Attic Thrift Shop, The Cat's Meow, A Vintage Marketplace and Music Go Round Bradenton.
Christa Spalding (on The Exchange): Love this place! It's the ABC's of consignment stores.—Art, Books, Clothes, Decor, Estate pieces, Furniture, Games, Home Interior, etc. Deborah Huffman (on The Exchange): You can't walk out without finding a treasure or two! Trish Will (on Scavengers): Love all the unique finds—new and used. Especially Left Coast Sol. Sally Estero (on Scavengers): My best kept secret. They credit their vendors and artists for the tremendous assortment of treasures. I love that the products change so quickly. But I caution you— if you love it, buy it. It might not be there tomorrow! Virginia Bright (on Butter Curated): A little over a month ago, I popped in while my boyfriend was getting his hair cut; the beautiful flowers outside, a gorgeous patio set and awesome cool vintage throwback t-shirts! If this shop looks so beautiful on the outside, I knew I couldn't pass up the chance to check it out! And I'm so happy that I did! The owner, Lili, is such a wonderful and kind-hearted person, who you can tell, absolutely loves the smiles on people's faces when they visit. Kris Anderson (on Butter Curated): Put an hour aside if you shop here. It is intriguing, clean and filled with memories.
srq magazine_ APR23 live local | 65
Marilyn Kern (on Fifi's): Great clothing and accessories. John Atkin (on World's Attic): Excellent resale shop. Nonprofit org. Nice selection in all areas. Half-off color of the week. Nice staff. We will be back. Carolyn Nees (The Cat's Meow): Cool location in an old roller rink with so many unique things at great prices. Friendliest shop in town. Andy Rebennack (on The Cat's Meow): Great vintage finds. You never know what you will find as the dealers add new items weekly. Stephen Baker (on Music Go Round): Their merchandise, service and pricing are well above expectations. Service and prices are the best in the area.
BEST LOCAL GIFT SHOP
The Bazaar on Apricot & Lime
Controversial opinion, but sometimes shopping for someone else is more fun than shopping for yourself. It's a challenge—do you know them well enough to pick out their favorite color? Will this remind them of that trip you took one summer? A testament to friendship or love or family—gift-giving is a universal love language that says, 'This made me think of you.' The top spot to procure a Platinum present?
THE BAZAAR ON APRICOT & LIME. Gold gift-giving SCAVENGERS
MARKETPLACE SRQ takes second place while ELYSIAN FIELDS slides into Silver and BUTTER CURATED THRIFT bested the rest for Bronze. Other prize-worthy presents can be found at Honorable Mentions—Crowder's Gifts and Gadgets-Lakewood Ranch, The Artful Giraffe, Molly's - A Chic and Unique Boutique, Fancy Leaf Plant Co., Coastal Flow and Clive Daniel Home.
Tammy Hauser (on The Bazaar): Wonderful community spirit. Jasmine Carter (on Scavengers): I take pride in finding the most unique, and thoughtful gifts for my friends and family. Scavengers is my go-to destination for them. They have so many local artists and vendors. I love that I am supporting a local artist while giving a gift that will be cherished for many years to come. Sally Estero (on Scavengers): There is something for everyone. My husband gets lost in the man stuff, memorabilia and vinyl records while I explore looking for that special gift. If I am stuck, the staff will jump in to make suggestions. I left with an amazing coastal resin nightlight last trip that my neighbor absolutely loves! Samantha Jackson (on Elysian Fields): The best place to buy gifts for all of the people in your life. You are sure to find something for everyone at this sweet gem of a store. Erika Moczydlower (on Elysian Fields): The best and unique gifts, books, jewelry, greeting cards and conscious living books can be found in this store. Virginia Bright (on Butter Curated): No matter what kind of gift you're looking for, you are sure to find something here that is so unique and one-of-a-kind—and, you'll be leaving with a gift for yourself.
Jody Nader (on Fancy Leaf): Wonderful family-owned business. Katrin Rudge (on Coastal Flow): Amazing artists who create awesome gifts. My favorite place to shop! Support local!
BEST EVERY DAY JEWELER Jewelry by LuisFer
Having a signature piece of jewelry is a great first step to creating personal style. A nameplate necklace or simple pair of diamond studs can upgrade any outfit and these spots are just the place to jazz up your outfit with some everyday jewels. Sparkling into first is Platinum winner JEWELRY BY LUISFER. Close behind is the aptly named glittering Gold winner CLASSIC CREATIONS IN DIAMONDS AND GOLD. Sparkling into Silver is JAIN JEWELERS and for the final spot VANESSA FINE JEWELRY bedazzled their way to Bronze. Check out more glitz and glam at Honorable Mention—Anna Maria Rocks.
Philip Economou (on LuisFer): Luis is very knowledgeable and accommodating. His personality is one of a very caring individual. He loves what he does and the quality of his work shows it. Kimberly Evener (on Classic Creations): They are always so
helpful. It doesn't matter if you are there for repairs or purchases or to sell gold. Sharon Kunkel (on Jain): I have been a longtime, happy customer— primarily for watch service and battery replacement, which they do, basically for the cost of the battery. I know that my watches won't be scratched or damaged with their excellent and expert service. I've also had a few pieces of jewelry repaired there at extremely reasonable prices; they even fixed a necklace of my mother's for free. Denise Drizos (on Vanessa): Great selection, better customer service and locally-owned. I love that they will make custom prices! David Weiman (on Anna Maria): Sterling silver bracelets of all kinds, gold and silver necklaces, bracelets, handmade earrings, genuine gemstones necklaces, bracelets, earrings and anklets.
BEST LUXURY JEWELER
Classic Creations in Diamonds and Gold
As the main character of your life, you deserve diamonds to make you feel royal. A necklace fit for a queen or bracelet for a king starts with a team of experts to perfect placement. Sarasotans looking to upgrade their gem game need look no further than Platinum pick CLASSIC CREATIONS IN DIAMONDS AND GOLD or make your fairytale dreams come true at Gold winner DIAMOND VAULT JEWELERS. Silver winner MILAN'S JEWELRY INC. can take you to the emerald city while voters found Bronze winner VANESSA FINE JEWELRY to be an aquamarine dream. More memorable creations can be made at Honorable Mentions—Koen Fine Jewelers, Zemil Jewelers and North Star Fine Jewelry & Gift Boutique.
Kimberly Evener (on Classic Creations): They have the most beautiful jewelry. My favorite pieces are from them. Elise Ramer (on Milan's): What's not to love about Milan. He is very friendly and welcoming. He is unpretentious and doesn't intimidate you with sales tactics. He is the real deal. He cares about his customers and always goes the extra mile. Denise Drizos (on Vanessa): Love, love this jewelry store! Custom pieces, great selection and the best customer service. Marilyn Kern (on Zemil): Mark and his team have the best new and consignment pieces. Plus they do excellent repairs at a reasonable price. Sandra Fulkerson (on North Star): Very inviting atmosphere with a variety of designers and a selection of nice gift items. Also, Be Swanky handbags!
BEST LOCAL EYEGLASS STORE Center For Sight, Sarasota
You don't need 20/20 vision to see the clear favorite for a second year in a row—Platinum pick CENTER FOR SIGHT, SARASOTA. Readers also had eyes for Gold winner ONLY EYES OPTICAL BOUTIQUE and thought Silver sensation SOTO'S OPTICAL BOUTIQUE had a vision for great style. Our final winner, Bronze pick INFOCUS FAMLY EYECARE made their case crystal clear.
Sorelly Henao (on Only Eyes): Best eyewear in town! You will find high-quality glasses and they are fashionable. This is not your boring eyeglass place—there's something for everyone! Sorelly Henao (on Only Eyes): Trendy, fashionable glasses at a affordable price. Kim Weeks (on Soto's): Fabulous selection with impeccable service! Phyllis Diblasi (on Soto's): Always the right fit for glasses. David Setchel (on InFocus): Great family-owned business!
BEST BARBER Barbary Shoppe
Not to split hairs, but a certain 'do' can really make or break the year. This year there were quite a few winners that readers thought were a cut above the rest. Putting the platinum blonde in Platinum was BARBARY SHOPPE and THE BARBER LOUNGE SRQ was a perm-anent favorite as the Gold winner. BURNS COURT BARBERS
66 | srq magazine_ APR23 live local
snipped contenders out of the way to take Silver while FRESKO FADEZ BARBERSHOP 1 buzz-cut their way to a Bronze victory. Other places gelled well with votes so check out Honorable Mentions—Rebecca Gannon and American Shave.
Jerilynn Chapin (on Barbary): My son was a client for many years until going away to college and he always walked away saying the barbers do a great job with any style or look. The guys know all the latest techniques and looks —from athletes to the senior clientele. Norberto Camacho-Ortiz (on The Barber Lounge): Booking an appointment is very quick and easy. Frankie takes great care of my hair and has been cutting it for close to four years now. Very humble and down-to-earth human being. Does not make you feel uncomfortable sitting in her chair. Can carry on a conversation about anything while ensuring she is cutting my hair to the appropriate length because it gets hot down here in Florida. I'm very proud to see Frankie running her own business. Oscar Aguero (on The Barber Lounge): Frankie is very talented and patient. Makes you feel like family each time you sit in the chair. Donna Ryan (on Burns Court): Jeni is the best barber hands down! Carlos Suarez (on FresKo): Amazing vibes and even better cuts. Natasha Lopez (on FresKo): He's my favorite because he's my husband. Watching his dream of owning one shop to now owning four shops has been a pleasure and an honor. I'm so proud of him and everything he stands for and everything he has accomplished. Jessica Barnes (on Rebecca Gannon): Rebecca has been my family's barber for years! My youngest son would cry every time he had a haircut until we started going to Rebecca. She is always able to keep up with the new trends my kids want.
BEST LOCAL BIKE SHOP Village Bikes - Sarasota
Americans can't quite seem to get down with the bike lane but for those of us looking for a bit more exercise or an environmentally friendly way to get around Sarasota has some perfect shops to get you in the best spin cycle. VILLAGE BIKES - SARASOTA pulls up on top in Platinum while VILLAGE BIKES - LAKEWOOD RANCH cycled into second winning Gold. SARASOTA CYCLE wheeled it's way to a Silver win and RYDER BIKES rides and rounds out the competition in Bronze. Honorable mentions this year include—JT Bikes, Real Bikes, POPcycles Bike Shop, Bicycles International and Voltaire Cycles Sarasota.
Marco Moya (on Village Bikes-Sarasota): Great customer service and very fair pricing. The guys are happy to share their knowledge with you as you learn about the bikes. Marlane Wurzbach (on Sarasota Cycle): Fast and proficient service is a valuable find for those who ride their bikes regularly for exercise. We've depended upon Sarasota Cycle for years! Phyllis Dawaon (on Ryder Bikes): Great customer service and the go-to store for bikes.
BELOW: Wet Noses Grooming Sarasota is once again everyone's favorite local pet boutique and Jessie the Corgi is everyone's favorite lion/pup. Circus Arts Conservatory lion/corgi tamers include professional circus clown Karen Bell and Kepler Henry and Emma Weber, Sailor Circus youth clowns.
BEST LOCAL PET BOUTIQUE Wet Noses Grooming Sarasota
When you need presents for your Pyrenees or treats for your terrier, Sarasota has a handful of stores that double as pet paradise. Platinum winner WET NOSES GROOMING SARASOTA had all paws on deck for votes. CAT DEPOT seemed the purr-fect choice for Gold and HOLISTIC FOR PETS clawed their way to Silver for a third place win. DOGPERFECT- UNIVERSITY PARK barks its way into Bronze to take the final spot. More paw perfection can be found at Honorable Mentions—Woof Gang Bakery & Grooming Lakewood Ranch and DOGPerfect-The Landings of Sarasota.
Jean Hodes (on Wet Noses): Andrew is so knowledgeable and helpful and is always just as pleased to see the dogs as the dogs are to see him. Sheila Smillie (on Wet Noses): Such a lovely atmosphere. Owner is totally hands-on. Ellie Levine (on Cat Depot): Cat Depot's retail shop has a little something for your newly adopted cat, the cat you've had for years, and for your favorite cat lover! And all the proceeds go right back to helping the cats they rescue! Amy Agramonte (on Holistic For Pets): Excellent selection of the best pet foods available. Everyone is friendly and very helpful! Wendy Rossiter (on DOGPerfectUniversity Park): My favorite go-to for my pooches!
BEST LOCAL FLORIST Beneva Flowers and Plantscapes
Speaking of love languages, no other gift speaks quite as loudly as flowers—and says so many things. They can say, "I'm sorry," or "I love you," or "Congratulations!" A single rose. A bouquet of tulips. A silly, spiky cactus. The plant kingdom has an endless supply of flora and fauna to say all the words you can't. Putting their petal to the medal BENEVA FLOWERS AND PLANTSCAPES takes Platinum spot for a second year. SUNCOAST FLORIST dug deep and won Gold while readers be-leafed KINSPOKE had some of the best blossoms winning Silver. FANTASY FLOWERS OF LAKEWOOD RANCH closes out the competition buzzing into Bronze. Other unbelievable blooms can be found at Honorable Mentions—Gulf Gate Flowers, Artisan Florist, Shy Chic Boutique and Tiger Lily. Amy Gorman (on Beneva): Not your run-of-the mill florist. Exceptionally creative floral design. Lovely, attentive staff. Andrea Ohmes (on Beneva): They did the flowers for our wedding and they could not have been more perfect! The staff is so friendly and accommodating! Michelle Roy (on Suncoast): I see Taylor and Logan nearly every Saturday at the Downtown Farmers Market to fill our home with their beautiful flowers. When we need arrangements for holidays and celebrations they are our number one choice. Their arrangements are unique, lovely and long- lasting. Simply the best! Grace Schaefer (on Suncoast): Their artistry, personality and professionalism make this florist the absolute best! Laura Palonen (on Kinspoke): Having the opportunity to learn how to create something beautiful and take it home is very special. Love the staff and volunteers serving with this team. Weyli Angus (on Kinspoke): Unique blooms in stylized wrapping. Annie Begley (on Fantasy): Always fresh and fabulous design. Goes above and beyond to make sure customers are happy. Carol Swift (on Fantasy): Flowers at son's wedding were beautiful. Michelle Austin Lacy (on Gulf Gate): Hurricane Nicole destroyed all of our flowers for my wedding. They put together at the last minute all my bridal needs. I owe them big time when no other flower shop would help me. Thank you again. Erin Morse (on Shy Chic): She makes your wedding vision come to life! Taylor DeLoach (on Shy Chic): Shy Chic blew my mind away with how beautiful our floral arrangements were for our wedding. I was very lost on what I wanted them to look like and Cheyenne helped me bring my vision to life!
FOOD &LIBATIONS
BEST FRIED CHICKEN
Yoder's Restaurant & Amish Village
Our readers didn't chicken out of telling us their favorite contenders for fried chicken this year—clucking into first for a back to back win is YODER'S RESTAURANT & AMISH VILLAGE. MADE RESTAURANT ruffled just the right feathers to take Gold while DER DUTCHMAN spread its wings and flew into the Silver spot. MOUTHOLE BBQ was a buttermilk best in Bronze. Chow down on some more crispy, golden goodness at Honorable Mentions—Buttermilk Handcrafted Food, The Barnyard, Fork & Hen SRQ, G's Southern and Veronica Fish and Oyster.
Alyssa Holcomb (on Yoder's): You just can't beat it. Harry Hill (on Mouthole): Fried Mother Clucker! Kyle Lacertosa (on Butttermilk): Fried Chicken Fridays-drool worthy! Catherine Ferrer (on The Barnyard): Phew! This place's food is amazing and keeps getting amazing-er! The wings, the chicken sandwich, the wraps, you can't go wrong with what you order. Any kind of fried chicken you like, they have and make it better than you've ever had before. Courtney Collins (on Fork & Hen): The most delicious fried chicken sandwich! The spicy version is wonderful and unique! LouAnn Linn (on G's Southern): Best chicken around! Tracey Fried (on Veronica*): It's only on Wednesdays–they sell out every time. Sweet tea brined and the chicken is organic. *While our readers loved the fried chicken at Veronica Fish and Oyster, their menu changes frequently and they are no longer offering that dish.
BEST AVOCADO TOAST Hamlet's Eatery
Trendy breakfast items like the cronut or rainbow swirl bagels came and went, but sometimes trends become classics, so we give you— avocado toast. A seemingly humble combination of avocado and, well, toast, this mid-aughts morning meal took off to unparalleled heights and can now be found on virtually any breakfast menu worth its waffles. Smashing into first is HAMLET'S EATERY with ATRIA CAFE griddling into Gold. OSCURA sliced into Silver and SUN GARDEN CAFÉ pitted itself against the rest to win Bronze. Avocadgo to Honorable Mention—Buttermilk Handcrafted Food, Kefi Streetside Café and Green Zebra Cafe.
Lisa Shields (on Hamlet's): A different avocado toast every week. Fun and tasty. Vlad Oleaga (on Hamlet's): The most wholesome and awesome avo-toast evah! Jessica Arnsperger (on ATRIA): Hands down the best avocado toast I've ever had. I crave it! Caitlynn Durso (on ATRIA): Unique and fresh. Lauren Krause (on Oscura): Definitely the best avocado toast that I've ever had. It's also beautiful to look at! Sarah Shealy (on Oscura): Those pickled radishes just get me. Jennifer Hardwich (on Buttermilk): The flavor profile is mouthwatering and unique. Candace Swann (on Green Zebra): That drizzle of local honey, with a sprinkle of chili flakes, perfection! Stephanie Bourne (on Project Coffee): Hands down the best avocado toast in all the land, everyone knows it! Sourdough, so flavorful, I could eat it every day.
BEST LOCAL BAGEL Brooklyn Bagels & Deli
What is it about circular food that makes them a fan favorite? The savory showstopper for morning's round-shaped specialities— the bagel has captured the heart of Sarasotans everywhere. A hard competition with so many Northeastern transplants, BROOKLYN BAGELS & DELI aptly named for where arguably the best come from pulled off a Platinum win in the Sunshine State.
Following in their locationally named footsteps JERSEY GIRLS BAGELS scored Gold while 99 BOTTLES TAPROOM & BOTTLE SHOP was a sesame-seed Silver. Sarasotans wanted everything and the bagel seasoning at LOX' N EGG BREAD COMPANY our Bronze winner this year. Be sure to check out Honorable Mentions—Uncle Nick's N.Y. Style Bagels, Subs and Deli.
Vanessa Mavrikas (on Brooklyn): Great place, great food–bacon egg and cheese dynamite! Kara Cobb (on Brooklyn): Best local bagel spot in Sarasota. Fresh made bagels daily! The menu has a variety of yummy breakfast options and the lunch menu has some of the best New York style sandwiches around. Friendly service and clean place. Bruce Schulman (on Jersey): Best bagels outside of NY. Gina Collaud (on Jersey): Hands down the freshest and most authentic bagels around! Michael Williams (on 99 Bottles): I'm not usually a bagel guy. Then I tried 99 Bottles. Now I'm a bagel guy. Eric Baird (on Lox' n Egg): So good.
BEST LOCAL BREAD ATRIA Café
Some food awakens all five senses and there is no denying that freshly baked bread might be the top contender. The sight of a steaming baguette, the smell of fresh dough right out of the oven, the sound of the crackling crust, the feel of pulling apart a fluffy, warm slice and—the taste! That sweet, salty, buttery bite of fresh bread is unmatched, and these spots had our readers' mouths watering. ATRIA CAFÉ was all our readers kneaded this year winning Platinum while C'EST LA VIE went toast to toast with the rest to take home Gold. RENDEZ-VOUS FRENCH BAKERY was bread-y and waiting to win Silver and DETWILER'S FARM MARKET gave it a dough and won Bronze. Break bread at these other Honorable Mentions—Artisan Cheese Company, Mama G's Coffee Bakery, Bavarian Bread, Morton's Gourmet Market and Spare Kitchen.
Sara King (on ATRIA): Best sourdough! Danielle Church (on ATRIA): Their bread is like nothing you have had. It is absolutely delicious and such high quality. The owners are amazing, their commitment to going above and beyond in everything they put their hand to is unmatched. This is a must-try restaurant. Christine Doczy (on Detwiler's): Great selection and always fresh. Time Molnar (on Mama G's): Delish European style breads/pastries. Nick Berg (on Bavarian Bread): Simply the best in town. Daily fresh and flavorful. Lorelei Lilly (on Morton's): Parmesan bread! Wade Hamilton (on Spare Kitchen): They supply the bread for Oscura, and it makes a huge difference in the breakfast sandwich.
BEST LOCAL BREWERY Big Top Brewing Company
The humble wheat grain managed to make quite a name for itself when it rebranded as beer. Potentially the glow-up of the century—the modern man still can't get enough of it. It seems there's one brewing the best in town—BIG TOP BREWING COMPANY takes the spot a second year in a row. CALUSA BREWING has voters hop-timisic about their bottles taking home Gold. MOTORWORKS BREWING made everyone's day more beer-able and won themselves Silver while GOOD LIQUID BREWING COMPANY proves beauty is in the eye of the beerholder taking home Bronze. Don't skip Honorable Mentions—Sun King Sarasota and 3 Car Garage Brewing.
Marco Moya (on Big Top): Delicious selections and a fun place to hang. Nanette Dolby (on Big Top): Hazy Skywire is my fav IPA and the awesome staff is always there with a smile to help drown your sorrows or celebrate your victories. Katie Rauch (on Calusa): Amazing beer, great atmosphere, and awesome food trucks to choose from. Diane Reeser (on Calusa): Great beer choices. My son had Calusa on tap at a local bar and really liked it, so we wanted
70 | srq magazine_ APR23 live local
to check out all the types of beer they brewed. The tasting room is small, but the beer has big flavor! We shared several flights to sample everything. Loren Rossney (on Motorworks): Mike did my wedding reception. The food was fantastic and the beverage service was awesome and that includes alcohol. His staff is the best. Everybody that was at my wedding raved about the food and are still telling me a year later how fantastic it was! Brittany Gerren (on Good Liquid): Sandra and Mike are amazing people and they make amazing creative beer. Lynn Campbell (on Sun King): Repurposed an old brewery rather than building new. Great beer and selection.
BEST LOCAL BUTCHER Geier's Sausage Kitchen
Staying a cut above the rest in the kitchen depends on some killer steaks. The best butcher in town? This year our voters picked GEIER'S SAUSAGE KITCHEN as their Platinum purveyor. Grabbing the Gold is DETWILER'S FARM MARKET while THE BUTCHER'S BLOCK topped the scales for Silver. Voter's also had their rib-eye on Bronze winner THE CHOP SHOP. Find your next chop at Honorable Mentions—Southern Steer Butcher Sarasota or Alpine Steakhouse and Butcher Shop.
Jennifer Hardwich (on The Butcher's Block): Amazing quality meats and wines, very friendly owners. Mary Jo Welch (on The Chop Shop): Cooked choices, salads and ribs. Tasty sirloin strip steaks. Wendy Hoskinson (on Southern Steer): Best quality meat supporting small farms. It ensures the meat is consistently amazing every time! Lisa Frick (on Southern Steer): Simply the best butcher in town. Shay and Krista are wonderful. They give back so much to our local community.
BEST LOCAL CATERER Cornerstone and Company
Cooking can be cathartic but it can also be utterly chaotic. When the dinner party list tips into double digits, it's time to ask for help, and these Sarasota favorites are here to lend a much needed helping hand. CORNERSTONE AND COMPANY picks up Platinum—and the grocery list—to make a delectable meal. Next up is Gold winner ZILDJIAN CATERING AND CONSULTING followed by your next party's Silver winner and supporting act MORTON'S GOURMET MARKET. Finally backing you up and winning Bronze is ATRIA CAFE
Reach out to Honorable Mentions—Chef Mike SRQ Personal Chef and Catering, Michael's On East, Tapas and Fun Catering, Mouthole BBQ, Innovative Dining and Chef Amalia for more catering needs.
Brandy Harlan (on Cornerstone): They never cease to provide amazing culinary food with flavors that are a true art and labor of love. Thomas Russo (on Zildjian): Absolutely, without a doubt, the most hospitable people, and hands down the best meals on wheels in the city. Lee Byron (on Zildjian): They feed me my dinner every week and deliver. Charles Lowe (on Chef Mike): Chef's commitment to making your event the very best it can be is unmatched. He has catered bridal showers to romantic dinners for two and office lunches. His versatility in menu creation is excellent and it's affordable. Roseann Secchia (on Chef Mike): Food is delicious. All aspects of business are done in a pleasant professional manner. He's the one! Veronica Brady (on Michael's): Phil Mancini and his fabulous team make sure every meal is perfect, whether it's dinner for six or 600. They help make philanthropy work in our community. Kyle Lacertosa (on Michael's): The food is always delicious. Nora Pena (on Tapas): The authentic Spanish paella! Jack Spice (on Mouthole): Three sets of friends had Mouthole cater their weddings. Hands down the best ever. Luz Corcuera (on Chef Amalia): A gifted chef that pours her love in every event she caters. We love counting on her—always reliable with a big smile and delicious food. Andres
Guevara (on Chef Amalia): Always professional. She has the most beautiful charcuterie table setups, and wonderful catered food and desserts. A consummate professional and a great gourmet chef.
BEST LOCAL COCKTAILS
State Street Eating House + Cocktails
Like a wizard mixing mysterious bits into their cauldron, a good bartender can whip up just the right cocktail to put a spell on you. Stop by Platinum winner STATE STREET EATING HOUSE + COCKTAILS pouring some of the best sips in town. CORNERSTONE AND COMPANY garnished their glasses to Gold perfection while MEMORIES LOUNGE shook up the competition to snag Silver. Making an appearance on our list once again is Bronze TRIPLETAIL SEAFOOD & SPIRITS besting the rest in beverages. Throw a few back at Honorable Mentions—Oscura, The Doctor's Office, Sage, KOJO., Dive Cocktail Den and Rachel Ruggiero @creatorofcocktails. Stephanie Bourne (on State Street): Everyone knows State Street is the best! They take their time with their cocktails, have the best combinations, along with the best bartenders. Truly a Sarasota gem. Get the Blackberry Bramble and add lavender bitters or the Downtown SRQ. Kyle Lacertosa (on State Street): Inventive and different cocktails-and delicious! Ryan Kelly (on Cornerstone): The bar truck is amazing and they serve the best spicy margaritas in town! Randy Lloyd (on Memories): Great drinks, many nice locals (old and young). Wonderful prices and a pool table. Who could ask for anything more? Michael Braun (on Memories): Best dive bar anywhere. Best bartenders, owners and everyone is like a family. Ashley Sammons (on Tripletail): Did you know the bartenders create their own cocktails for the menu? Sunset Cruise (rosemary and white peach infused Grey Goose and Bulleit bourbon, smoked rosemary and yummy peaches). Meagan Smith (on Tripletail): Great bar with fun and delicious cocktails. Smoked bourbon old fashioned is the best. Dorann Nasewicz (on Oscura): Awesome cocktails! Kristie Kindstrom (on Oscura): Celery syrup and gin! So good. Brad Kreiger (on Dive): The best bar and liquor store in SRQ. Incredible drinks, craft cocktails and whiskey selections. Shelby Counihan (on Rachel Ruggiero): Rachel puts flavor profiles together that you would never imagine being great and gets a five-star cocktail every time. She was the face of the Doctor's Office on Anna Maria Island for years and truly gave it all its creative flare. Happy to see her out on her own!
BEST LOCAL COFFEE Rise & Nye's
Everyone's favorite vice is a hard-winning top spot. Iced, decaf, single-shot, whole milk, no milk—the first sip of coffee sets the tone for the day and these places got it just right. RISE & NYE'S poured a Platinum cup of joe while ATRIA CAFE ground their way to Gold success. OSCURA stirred just the right pots to take home Silver and PERQ COFFEE BAR had a latte votes brewing it into Bronze. Wake up with Honorable Mentions—O&A Coffee and Supply, Project Coffee, The Clever Cup Coffee Shop, Banyan Coffee Co. and Kefi Streetside Café.
Woomee Yu (on Rise & Nye's): Freshly- brewed coffee daily made by the most incredible staff. What's better than a great cup of coffee with an inclusive mission? Julie Hyatt (on Rise & Nye's): The staff, helpers and atmosphere are top notch. The beignets are such a treat and the iced coffee and ice cream is yum! Jazz Wingard (on ATRIA): Amazing lattes and the best baked goods in the area. Sara King (on ATRIA): Beautifully-crafted coffee and beverages. Lauren Krause (on Oscura): Fantastic coffee service and the atmosphere is on point. It's great to have a place in downtown Bradenton, which continues to grow. Jean
72 | srq magazine_ APR23 live local
Totti (on Oscura): They create an inviting and comfortable space to relax and enjoy your coffee. Leah Roux (on Perq): A no fuss, cozy coffee spot. The owners are so kind and pour lots of love into their cups and into this establishment. Chris Walzer (on Perq): Hands down the best coffee in Sarasota. There's no competition. Their beans are carefully sourced from small batch niche roasters, usually supplied by single origin family farms. Amber Halt (on O&A): The best coffee, but the staff make it the best coffee shop. They have the biggest hearts and will do anything to make your day brighter with coffee in your hand. Joshalynn Wards (on O&A): It's apparent they strive for excellence. Everything is exceptional, from the service to the coffee. Stephanie Bourne (on Project Coffee): Best coffee, atmosphere and employees. The best avocado toast I've ever had! Raechel Becker (on The Clever Cup): Always so inviting. I love that they are always updating their menu and atmosphere. Jina Foltz (on The Clever Cup): We love their coffee, the atmosphere and the customer service. Gina McCartney (on Banyan): Cuz it's fresh, fresh, fresh! Katie Howard (on Banyan): I've been enjoying their coffee and presence for years. Nobody compares to their quality and customer service. They are locals and it shows! Jayna Saulo (on Kefi): Best coffee shop in town serving up Buddy Brew coffee roasted locally in Tampa, Florida along with delicious food with a Greek twist.
BEST LOCAL COOKIES Suncoast Cookies
Dunked in milk, freshly baked and made with love—cookies are everyone's favorite. A wise man once said, a balanced meal is a cookie in each hand. SUNCOAST COOKIES crumbs into first winning Platinum followed by JUST BAKED–SHERRY CASSIDY in Gold. COOKIES BY THE GRAHAM wins friend-chip goals winning Silver with voters and BITE ME COOKIES BY CINDY baked their way to Bronze. Take a bite out of Honorable Mention—ATRIA Café, Simply Sweets SRQ and CCSweets.
Hannah Engelman (on Suncoast): During the height of the pandemic we were trying to figure out what we would do for our son's birthday. We decided to order cookies from Suncoast Cookies and they graciously shipped them to Kansas from Florida. They go above and beyond for their customers and truly make life experiences even more rich with their wonderful, lovefilled cookies. Jenn Verwey (on Suncoast): One of a kind! Made
ABOVE+BELOW: Philanthropy Platinum winners act out scenes from their favorite movies. Above: Page Knoebel, Satchel's Last Resort. Below left to right: Michel Anne Vander Woude of Satchel's Last Resort, Jill Gass of Easterseals, Ariane Beauchamp of Child Protection Center, Doug Staley of Child Protection Center, Tom Waters of Easterseals and Jill Hennessey (with Champ) from Nate's Honor Animal Rescue.
with the best ingredients, these creative cookie concoctions will leave you speechless. Becky Carr (on Just Baked): Best cookies around. Their peanut butter is the best I have had. Kera Hamilton (on Just Baked): The most delicious cookies ever! Banana pudding and almond are my very favorites. Sarah Cristea (on Cookies by The Graham): I've known Alyssa since middle school. She is an amazing cookie maker and she makes the best cookies I've ever had! Krista Herrera (on Cookies by the Graham): Best cookies I've ever tasted in my life. Ooey, gooey stuffed cookies and amazing creative flavors you won't find anywhere else–and they're made by an amazing caring RN! Catherine Ferrer (on Bite Me): When I really want to impress or thank someone, I send them Cindy's delicious cookies! Quality ingredients, generous portions, and always fresh is how the cookie crumbles, or not in this case! Weyli Angus (on ATRIA): Chocolate Chunk + Ginger Spice Cookie made with sourdough starter. Perfectly balanced and not too sweet! Virginia Edwards (on Simply Sweets): Delicious creations. Nicole See (on CCSweets): The best cookies in all of Sarasota. They are handcrafted and tailored to perfection. Corinna takes her time to craft each cookie and she puts in every detail.
BEST LOCAL CUPCAKES Cakes by Ron
Cupcakes are a genius re-invention because they take the enormity of a giant cake creation, make it mini and most importantly, allow you to try more flavors. If someone brought five cakes to your birthday party, you might be over-the-moon, but you'd also probably be overwhelmed—try instead, five different cupcake flavors, and now you have a party. Frosting their way to first was CAKES BY RON followed by CUPCAKES A GO-GO for a Gold win. SWEETS BAKEHOUSE baked everyone crazy winning Silver and SIMPLY SWEETS SRQ sprinkled their way to a Bronze victory. Check out more sweet sensations at Honorable Mentions— Edible Elegance by Eli and CCSweets.
Christina Porter (on Cakes by Ron): We used them for our wedding—I love this place. Kailynn Hardy (on Cakes by Ron): Who doesn't love a family-run bakery, with the best Boston cream cupcakes in town? Tana Showalter (on Cupcakes A GoGo): Gluten free and vegan options–so good! Nancy Drago (on Cupcakes A Go Go): Gluten free—couldn't be. Deeelicious! Jeannette Traylor (on Sweets): I owned a wedding venue in Palmetto until 2021 when we sold it. Sweets was a regular baker that showed up with beautiful, moist and delicious cupcakes. They were a real hit with the guests. Lauren Lake (on Sweets): The best. Too many delicious flavors to name but red velvet and pumpkin are some of our favorites. Amanda VanderVeen (on Simply Sweets): So tasty! Cara Misiewicz (on Edible Elegance): My favorite is the Irish car bomb cupcake she only makes for St. Patrick's Day!
BEST LOCAL DONUT Five-O Donut Co.
America might run on Dunkin but Sarasota swears by these spots. Filled with jelly, sprinkled with chocolate or dusted with powdered sugar—donuts are the ultimate early morning treat. FIVE-O DONUT CO. pulls into Platinum for a second year in a row as the winner. PEACHEY'S glazed a Gold prize while TURNER DONUT SHOP savored a Silver win. Last but not least, GOLD STAR DONUTS was a Boston Creme Bronze winner. If you're up and need a sweet treat check out Honorable Mention—Bradenton Donut Shop.
Lisa Lane (on Five-O): Fresh, decadent and delicious. Alyssa Holcomb (on Five-O): I mean, is there anything better than a maple bacon donut from Five-O? Dolly Lundsten (on Turner): Maple-iced cinnamon roll is the best. Marco Moya (on Bradenton Donut): The best donuts around. Such a classic feel to the building and amazing selection at an unbeatable price. They are a must if ever passing by. Amanda Smith (on Bradenton Donut): Potato donuts are top-notch.
BEST LOCAL FARM Honeyside Farms
In the modern age we sometimes lose sight—quite literally—of where our food comes from but these spectacular spots are putting farm fresh back on the map. Pulling up their tractor into Platinum is HONEYSIDE FARMS followed by BLUMENBERRY FARMS plowing their way to Gold. Readers didn't chicken out of voting for their Silver favorite DAKIN DAIRY FARM MARKET & CAFE and finally HUNSADER FARMS won Bronze proving outstanding in their field. Bring home freshly dug up delights at Honorable Mentions—Homestead Hydroponic Farm, Jessica's Organic Farm, Worden Farm and Albritton Fruit Farms.
Tyler Nathanson (on Blumenberry): Blumenberry has such a great selection of organic produce. Tom Quach (on Dakin): Best dairy farm in town. Evan Decker (on Worden): Quality.
BEST LOCAL FARMERS MARKET
Sarasota Farmers Market
There's nothing better than a farm fresh meal and Sarasota's sunshine keeps plenty of farm-ready recipes ready with our abundance of homegrown goodness. Planting themselves into Platinum this year is SARASOTA FARMERS MARKET while Old MacDonald might grab a bite at Gold winner FARMERS' MARKET AT LAKEWOOD RANCH. Another favorite was on the right tract-or taking home Silver this year is DOWNTOWN BRADENTON PUBLIC MARKET. Another great spot to serve your next farm to table feast is Bronze winner PHILLIPPI FARMHOUSE MARKET. Check out fresh finds at Honorable Mention—Meadows Farmers Market.
Andrea Melendez (on Sarasota): We go every Saturday. Tyler Nathanson (on Sarasota): We love the local vibe of the downtown Sarasota Farmers Market. There is such a great community there!
Mary Jo Welch (on Lakewood Ranch): Fresh fruits and vegetables. All kinds of fresh tasty food trucks. Bagels and bread! Amanda Zipperer (on Lakewood Ranch): They have a great array of offerings. Their vendors are consistent, and the product offerings are great. Mary Lant (on Downtown Bradenton): I have a booth at the Bradenton Public Market every Saturday from October through May and it not only serves as an incredible platform to grow my business, but also to build a local community. SE James (on Meadows): A small or more intimate farmers market with beautiful seasoned oaks that shade the market and easy parking. Not just a farmers market but also a community gathering place
for the entire family—a very uplifting and positive experience. Heather Sullivan (on Meadows): Always the coolest people and the most unique vending experience.
BEST LOCAL GROCER Detwiler's Farm Market
These spots are putting the super in supermarket but with a family owned touch. They add that needed personal feel to an overwhelming weekly task with exceptional customer service and neighborhood vibes. Platinum this year is once again DETWILER'S FARM MARKET and grabbing Gold for gourmet goodies is MORTON'S GOURMET MARKET.
Shawn Slattery (on Detwiler's): Produce, meat, seafood and bakery. Always busy but well-stocked. Shelley Smith (on Morton's): Best selection of gourmet food. Marlane Wurzbach (on Morton's): Wonderful variety and great prepared foods!
BEST LOCAL ICE CREAM Rise & Nye's
The people of the world might disagree on a lot of things, but one thing everyone seems to be in agreement about is ice cream, in all its iterations and flavors, is delicious. For ice-cream aficionados, there's no better place to live than Florida—when it's summer all year long it's always time for a creamy cone. There was no banana-splittin' the voters on their top choice—coming in for another Platinum win is RISE & NYE'S WICKED AWESOME ICE CREAM EMPORIUM comes quite close to being whipped cream of the crop as our Gold winner. Sprinkling their way to Silver is AMERICAN HONEY CREAMERY AND COFFEE CO. and MAIN STREET CREAMERY was the best in snow-cone as the Bronze pick. Grab a cone to go at Honorable Mentions—Sweetberries
Frozen Custard, Abel's Ice Cream, Orange Octopus or Pete's Sweet Treats Ice Cream and Italian Ice.
Michael Williams (on Rise & Nye's): Build your own sandwich, need I say more? I will. The staff is great. Beaver is the man! The options are all delicious. Cookies are soft, yet firm and melt in your mouth. Christian Nye (on Rise & Nye's): Daily house-made, unique flavors plus vegan! Flavio Romeo (on Wicked Awesome): Had the chance to visit this quaint little ice cream shop and it would be a pleasure to nominate it. The owner was very sweet, as was the ice cream. Great flavors and very creative names. Been back several times and will be back again. They have my vote! Amber Parry (on American Honey): Sweetest owners and best ice cream. Irene Tuttle (on Main Street): Best regular and vegan ice cream anywhere! Lynne Corvelle (on Main Street): The flavors are many, and each one is better than the next. So creamy, plus they have pre-packed pints for your freezer. Dawn Scire (on Sweetberries): Custard rules! Cheryl Munday (on Abel's): Reminds me of the creamy, yummy ice cream of my childhood. Coffee chip keeps me coming back! Renee Ferreira (on Orange Octopus): Locally made with love.
BEST LOCAL JUICE CROP Juice, Stickney Point
The beauty of a green juice is it cancels out all bad decisions you've made that day. Had McDonald's for breakfast but then a green juice for lunch? All is well—you've balanced it out. Expert level health achieved. Beet-ing the competition for a second year in a row is CROP JUICE STICKNEY once again with GREEN ZEBRA CAFÉ right on its tail-winning Gold. SARAFRESH JUICE carrot-topped other contenders to take home Silver while voters made mush-room on the list for Bronze winner SUMMER TAP JUICE BAR
Stephanie Bourne (on CROP Juice): Crop Juice is the best juice I've ever had in every state, country and continent I've been to–truly unmatched. Taylor Alnaser (on CROP Juice): Everything
76 | srq magazine_ APR23 live local
is organic and local. The owner is a retired nurse to cancer patients and dedicates her time to food medicine. Their juices are life changing and their smoothies are unmatched! Mike Donnerstag (on SaraFresh): Lynn is amazing!
BEST LOCAL PIE
Yoder's Restaurant & Amish Village
An oft-forgotten contender for best dessert, the pie, in our humble opinion is a must try. Fruity, chocolate-y or covered in whipped cream, this southern staple is a mouth-watering winner anytime of day. YODER'S RESTAURANT & AMISH VILLAGE is an unbeatable best as the Platinum winner once again while readers like DER DUTCHMAN berry much voting them into Gold. CARIBBEAN PIE COMPANY had voters feeling à la mode winning Silver and EDIBLE ELEGANCE BY ELI was a Bronze winning hit.
Wendy Berry (on Yoder's): Best pies in Sarasota, hands down. Alyssa Holcomb (on Yoder's): The best pecan pie I've ever had! Roxan Jewelmoon (on Der Dutchman): Best pie, best service, beautiful people. Adam Collier (on Caribbean Pie): Their Key Lime pie is what they're known for— it's well-balanced between the tart and the sweet. Not too tart, not too sweet. Mellowed just right with the smooth creaminess.
BEST LOCAL SANDWICH Hamlet's Eatery
A contender for most popular lunch—the sandwich is a creative eater's dream. Anything between slices can be served up, so open the fridge and let your stomach take over. For those out on the town during sandwich hour, hit up these hot spots for your next bite. HAMLET'S EATERY got reader's out of a pickle with their Platinum winning sandwiches while local favorite ANNA'S DELI cole-slawed the competition for a Gold win. Quirky creations at KURTOS CHIMNEY CAKE AND BREAD steal Silver and MAIN BAR SANDWICH SHOP remained a retro favorite as the Bronze winner. No one can say may-no to these Honorable Mentions— Maximillian's Cafe, Southside Deli, Oscura or Mouthole BBQ.
Judy Alexander (on Hamlet's): The BART is amazing. Their take on a BLT using roasted tomato and arugula. Amy Lowrance (on Anna's): Everything there is delicious. Fresh, great service, excellent quality. A weekly treat for lunch. Catherine Ferrer (on Anna's): Lots of places can make sandwiches, but only one has Anna's Deli secret sauce. The freshest everything is here. Love Anna's! Aniko Gulyas (on Kurtos): Hungarian sub! Bruce Schulman (on Main Bar): Awesome sandwiches. Dana Keane (on Maximillian's): I've never had a bad meal. Their sandwiches are so good and reasonably priced. The service is always warm and welcoming. Tracey Fried (on Southside): Best sammiesthey even have bagels and lox and it tastes just like back in NYC. The soups are a great bonus—clam chowder Fridays! Dorann Nasewicz (on Oscura): Absolutely delicious sandwiches! Harry Hill (on Mouthole): Angry brie pulled pork sandwich!
BEST LOCAL TEA Rise & Nye's
Coffee's more posh cousin, the cup of tea doesn't have quite the fan base in the states as it does across the pond—but when in need of a 'cuppa' these Sarasota spots will have you sipping like a Brit in no time. RISE & NYE'S takes home the prize this year for coffee and tea—an impressive and Platinum worthy win. OSCURA gets the Gold and ELEVATION TEA COMPANY sachets into Silver. For our final contender, ELIXIR TEA HOUSE bags the Bronze spot. Keep the par-tea going at Honorable Mentions— O&A Coffee and Supply, Banyan Coffee Co., Buttermilk Handcrafted Food and Teas Days.
Dorann Nasewicz (on Oscura): Excellent teas! Tyler Nathanson (on Elevation): Elevation Tea has the most refreshing organic teas in Sarasota. Best thing to quench your thirst on a hot Florida day! Debbie Martinez (on Elevation): It is so nice to have this tea shop in our neighborhood. You can have anything from a cup of hot tea to an iced latte or even an ice cream float! The owners and baristas are the greatest.
BEST LOCAL WINE SHOP Siesta Key Wine Bar
After a long day at work, we all need something to help us un-wine-d and these wine shops had just the grapes to keep us going. SIESTA KEY WINE BAR took a Platinum pour while NORMAN'S LIQUOR BEER & FINE CIGARS took a gulp for Gold. MICHAEL'S WINE CELLAR sipped their way to Silver and 99 BOTTLES TAPROOM AND BOTTLE SHOP bottled the best for Bronze. Celebrate the end of your day with Honorable Mentions—Fiorelli Winery, Fine Wine & Tastings on Main, Sarasota Wine Co. and Seagrape Wine Company. Nicole Carbon (on Siesta ): Owners Melanie and Tom take time to personally select each wine they carry. You'll find a ton of hidden gems and the shop's atmosphere makes it a joy to shop in. Mark Horner (on Siesta ): An amazing place where locals love to hang out and tourists always feel welcomed. Andrea Ohmes (on Michael's): They have the greatest selection and the staff is amazing!
PHILANTHROPY &GIVING BACK
BEST LOCAL NONPROFIT
Nate's Honor Animal Rescue
Giving back to the community helps not only those in need but the community at large. Happier people, places and things foster an environment of care, success and wellness. For this reason, it is vital that those with the means to bring positive change to those who need a helping hand step up. These organizations proved time and again that they were who to turn to when times get tough. NATE'S HONOR ANIMAL RESCUE takes the top spot for their heartfelt helping of our furry friends while CHILD PROTECTION CENTER INC takes Gold. BLAZE OF HOPE secures a Silver spot and STEP UP SUNCOAST takes home Bronze. Give a round of applause to these other Honorable Mentions—The Haven, Resilient Retreat, Easterseals Southwest Florida, The Florida Center for Early Childhood, The Twig Cares, Inc., Children First, Cat Depot, Love4Paws, All Faiths Food Bank, Boys and Girls Clubs of Sarasota and Desoto Counties, Harvest House, Impact100 SRQ, Sisterhood for Good, Conservation Foundation of the Gulf Coast, Embracing our Differences, Farmhouse Animal and Nature Sanctuary, Lighthouse Vision Loss Education Center, Project Pride SRQ, Donors of Distinction and Foundation for Dreams and Dream Oaks.
Susanne Defoe (on Nate's): All three of our dogs are from Honor Animal Rescue. They help so many pets find homes. They also match the best pet to the best family. Robert Andrews (on Nate's): Amazing, beautiful place that serves the needs of animals in the community. Sheila Miller (on Child Protection): They provide compassionate care to our most vulnerable children. Donna Messina (on Blaze of Hope): After reading about what they do for children and families and going to their Fall Fest last year, they have my vote for sure. Christine Dodge (on Blaze of Hope): Blaze of Hope has helped so many families all over the U.S. The Blaze of Hope Army are some of the kindest, most loving and generous people I've been lucky enough to not only have met, but have
78 | srq magazine_ APR23 live local
had the pleasure of volunteering with. Lisa Moore, the founder, is an incredible human! Selfless. She'll do anything within her power, for anyone. Peter Murawski (on Step Up Suncoast): This is a wonderful organization, well run, and providing tremendous service to the local community. A real gem of an organization!
Sharon Leftwich (on The Haven): My adult son lives at The Haven and he loves it there. The staff love him and take very good care of him—he has two families that love him.
Tatiana Hernandez (on Easterseals): EasterSeals has shown true TLC through its therapy practices with our daughter. Its administration has extended support to our family by allowing my husband to take paternity leave and work from home. Larry Lawman (on The Florida Center): Absolutely a fantastic organization that helps our community's most vulnerable children and families. Led by an exceptional team and passionate board. Linda Bair (on Children First): Children First makes me feel hope for the future, and for our children and families. This organization will exist until there is no longer a need, and until every child and every parent, regardless of circumstance at birth or in life, has the opportunity to find success and self-sufficiency. Ellie Levine (on Cat Depot): Cat Depot takes in so many homeless cats and finds loving homes for them! They adopt out over 1000 cats every year!
Emilie Campos (on Harvest House): Everyone deserves to have a place to call home, a warm meal, a clean place to rest at night and a safe place to live—they champion hope and transform lives.
Charla Burchett (on Impact100): The organization empowers women to learn about the nonprofits in our community and educates women about the power of collective philanthropy.
Kathleen Osterberg (on Sisterhood): A group of amazing women dedicating their time and effort to help Manatee County and their local charitable organizations grow and prosper. Linda PoteatBrown (on Embracing): In these times of conflict, they seek to encourage the replacement of prejudices with the celebration of each person's differences. Through amazing works of art and exciting education initiatives, they works tirelessly to bring communities together. Cara Rister (on Farmhouse): I began volunteering for this nonprofit after seeing the positive work and environment they create for the animals and community. Cathi Bell (on Lighthouse): My aunt was blind and they helped her live a life of dignity. Arthur Boyce (on Project Pride): Doing the work of making Sarasota's large LGBTQ more visible through family friendly events and community outreach. Making diversity a cornerstone value in our wonderful city. Love lives here. Amberly Bucci (on Donors): It's a great organization that helps raise money for so many other charities. It's truly a ripple effect of love and compassion throughout our community and it's so beautiful to see. I was able to raise thousands for the Butterfly Grief Center which goes toward counseling for kids who lost their parent.
BEST LOCAL HEALTH NONPROFIT Easterseals Southwest Florida
BELOW: People and Community Platinum winners act out scenes from their favorite movies, left to right: Sarasota County School Board Member Karen Rose, Lakewood Ranch Business Alliance CEO and President Brittany Lamont, City of Sarasota Commissioner Jen Ahearn-Koch and Congressman Vern Buchanan.
Knowing where to turn when your health isn't at its best can be confusing and tricky. Luckily these local health nonprofits are here for those who might be struggling physically or mentally and provide needed guidance and support during trying times.
EASTERSEALS
SOUTHWEST FLORIDA provides a Platinum winning service while PLANNED PARENTHOOD OF SOUTHWEST AND CENTRAL FLORIDA gets a Gold star. RESILIENT RETREAT stands firmly in Silver with their support and THE FLORIDA CENTER FOR EARLY CHILDHOOD is a Bronze win. Other places to place your trust are Honorable Mentions—Plymouth Harbor on Sarasota Bay, Sarasota Medical Pregnancy Center, CAN Community HealthSarasota, Aviva Senior Living and The Paradise Center.
John Berkey (on Easterseals): They offer early intervention diagnostics and onsite therapies. Samantha Kingsley (on Resilient): They are meeting the needs of first responders and helping professionals through holistic evidence-based research. Amanda Williams (on Sarasota Medical Pregnancy): Such great people, everything they do for all of the girls who come through the door is truly amazing. I did their program when I was pregnant with my first born and the classes afterwards. They have so much to offer now from behavioral health to help with other community resources. Maria Leonardo (on Aviva): During the storm, the community stayed strong and took care of not only the senior residents, but staff and their families. Not only that, they safely harbored other seniors!
BEST LOCAL CHILDRENS NONPROFIT Child Protection Center Inc.
They're small but mighty—kids are capable of anything. More importantly though, those who know they have a supportive system will always feel confident enough to follow their dreams. Sarasota is here to be that support system for those who might not have it at home or to provide a safe space when needed.
CHILD PROTECTION CENTER INC. is a Platinum pick while THE FLORIDA CENTER FOR EARLY CHILDHOOD is a guaranteed Gold standard for children. STEP UP SUNCOAST steps up to Silver and EASTERSEALS SOUTHWEST FLORIDA brings home the Bronze. Let us also celebrate the achievements of Honorable Mentions— Children First, Boys and Girls Clubs of Sarasota and Desoto Counties, The Twig Cares, Inc., Embracing Our Differences, Blaze of Hope, Prospect Riding Center, All Star Children's Foundation and Foundation for Dreams and Dream Oaks Camp.
Sheila Miller (on Child Protection): Child abuse shouldn't happen and this agency provides a comprehensive approach to fight it. Laurel Corriveau (on Child Protection): Their goal is to protect and heal our children from the trauma of abuse. Jennifer Werden (on The Florida Center): At a time in my parenting journey when I felt like no one understood my child, The Florida Center was the one place that gave me hope. I felt supported and finally like someone heard me. Eliza Andrzejczyk (on The Florida Center): Beautiful souls and passionate people! Silvia Cruz (on Step Up): The support they provide to the community is amazing, without Head Start and their home visiting programs many children would be far behind when starting kindergarten.
Altagracia M Lajara-Paredes (on Step Up): They are my favorites because of the impact they are having with the children of our community. They prepare children for future success through school readiness and the resources they provide to the community. Amy Gaston (on Easterseals): I love Easterseals!
Dawn Stanhope (on Boys and Girls): The youth and teens amaze me every day with their resiliency, passion and determination. They are our future leaders and anything we can do to support them in their journey in a safe, inclusive and welcoming environment will pay dividends for generations to come.
BEST LOCAL ANIMAL NONPROFIT
Satchel's Last Resort Rescue and Sanctuary
Animals provide humans with so much love and support it's only fair that we give that kindness back to them. Whether injured, abandoned or needing some extra love, these local animal nonprofits stepped up and helped out our furry friends. SATCHEL'S LAST RESORT RESCUE AND SANCTUARY pawed their way to Platinum followed by NATE'S HONOR ANIMAL RESCUE whose heart of gold won them Gold. LOST PET SERVICES is a Silver winner and CAT DEPOT bounds into Bronze. Give a warm welcoming woof to Honorable Mentions—Love4Paws, Big Cat Habitat, Humane Society of Sarasota County, Farm Animal Nature Sanctuary, Humane Society of Manatee County, Ruck9 and Prospect Riding Center.
Terra Tominelli (on Satchel's): They are the best rescue in SRQ! My Blossom came from them. So compassionate. Jill Creevy (on Satchel's): It is unlike other shelters in that they take in animals with nowhere else to go. Whether it is behavioral or medical care/training they need, Satchel's staff and fantastic team of volunteers will work together to give the cats and dogs the time, training and love they need to overcome their past obstacles. Peter Lipscomb (on Nate's): They really care about the animals in their care. They try so hard to make sure they go to good homes. The facility is probably the best in the state. Will be even better when completed next year. Kelly Smith (on Lost Pet): They are 100 percent volunteer run and have helped to reunite thousands of pets. Their services are free. They also help cover medical costs for pets injured while lost. Jennifer Gunter (on Lost Pet): They unselfishly volunteer their time to help reunite lost pets with their humans. If it weren't for their assistance with the free flyers and posts they do I don't know if my cat would have been recognized and found (29 days later!). Whitney Roth (on Cat Depot): Cat Depot is like luxury living for adoptable cats. They are all well taken care of and the facility is super visitor friendly! They also have a gift shop with super cute items for sale. I enjoy watching the kitties on their Whisker Wednesday series where they go live and visit all the adoptable kitties. Daniella Salvatore (on Big Cat): Not only do they support a great cause, the family is so wonderful!
Roberta Molaro (on Humane Society of Sarasota): Adopted my dog there and he's the best! Lidia Delgado (on Humane
Society of Sarasota): Very caring with the pets and the staff explains in detail any procedures my pet may need. Andrea Inman (on Farm Animal): FANS takes in and cares for animals that aren't your typical animals you think need a safe haven. Prairie dogs, peacocks, geese. Kevin Oatman (on Ruck9): Great cause that help not only for animals who have "life" in them, while being challenged, as well as military vets who have K9s who have been faced with challenges that restrict their mobility. Morgan Cox (on Ruck9): Helps animals get into free wheelchairs! Christina Leady (on Prospect Riding): Amazing place full of wonderful volunteers. Jessica is one of the kindest, most caring people my daughter and I have ever met. She nurtured my daughter's love of horses and now we have one of our own. We will never forget our time spent with Prospect!
HOME &DESIGN
BEST LOCAL ARCHITECT
Fawley
Bryant Architecture
Taking someone's home or offices from daydream to drawing board is the work of a talented architect. A vision for where someone wants to come home from a long day or spend the week at work is a special and arduous task. If you need a professional to reach inside your brain and pull out your dream spce look no further than Platinum pick FAWLEY BRYANT ARCHITECTURE
Next up is Gold winner DAMIEN BLUMETTI ARCHITECT followed by SOLSTICE PLANNING AND ARCHITECTURE, JONATHAN PARKS AIA who sketched their way to a Silver spot. DSDG ARCHITECTS built themselves a Bronze win. Other favorites for designing a destination are Honorable Mentions—Suarez Architecture, William C. Tagland Architect, TROP Architecture, Sweet Sparkman and Hoyt Architect.
Kevin Wilhelm (on Fawley Bryant): Exceptional approach to design, fantastic company culture, always fun people to be around! Jason Young (on Fawley Bryant): When you think of hometown companies, you think of Fawley Bryant. They have a community-first approach to every project, helping in some way or another. On the non-business side, they organize charity events, helping with hurricane relief efforts. They continue to impress. This was a no brainer. Jeff Adams (on Damien Blumetti): I've seen a few of his masterpieces, absolutely love his style. Lyndsy Adams (on Damien Blumetti): I met Damien ten years ago. I've watched him work so hard and grow from a talented apprentice to an amazingly talented, inspiring architect. Well done! Dylan Bernius (on Solstice): I've worked with Jonathan on many projects throughout the area. Their designs are unique and refreshing. Katrina Solomon (on Solstice): They have a talented and unique approach to architecture and design. With many projects having been developed throughout Sarasota, they have become landmark destinations for residents and visitors. Abbey Harms (on DSDG): Lovely attention to detail and extremely patient while being informative, Mark Sultana brings experience and aesthetics to a whole level above the rest! Michael Cocozza (on DSDG): Mark and his team deliver some of the best looking architectural design in our area. On top of that, their team is professional, responsive and eager to help. As a home builder, we love working with them.Diane Bassett (on Suarez): They are hard-working individuals who care about their customers as much as they care about their product. Marija David-Maksumic (on Tagland): Absolutely love his designs. Super unique and modern. He's designing our future forever home in Anna Maria!
82 | srq magazine_ APR23 live local
We couldn't have picked anyone better. Anna Messina (on Tagland): Each house and building always has a well-thought-out plan for its purpose and clever design. All of his projects are quite impressive and passionately created for each individual client. Paul Galiano (on TROP): They are great professionals who do amazing work and are dedicated to their craft.
BEST LOCAL HOME BUILDER
John Cannon Homes
Bob the Builder gave kids everywhere a colorful insight into what contractors carry out daily. Can they build it? Yes they can! JOHN CANNON HOMES built brick by brick to achieve Platinum while LEE WETHERINGTON HOMES gravitated to a Gold win. TRINITY CONSTRUCTION stabilized a foundation of Silver and VOIGT BROTHERS CONSTRUCTION was bringing the Bronze. Check out Honorable Mentions—Nutter Custom Homes, Vertical | Design+Build, Synergy Building Corporation, Phoenix Builders of West Florida, Heritage Builders and Tidewater Builders.
Sharon Chiodi (on John Cannon): A true luxury builder. Anthony DeCicco (on John Cannon): Ten years, no problems, not a leak or a crack. Almost anyone can build a house that's pretty on the days the keys are turned over to the homeowner. It takes quality of workmanship and materials for the home to retain its beauty ten years later and beauty includes quality of construction. Nicole Miller (on Lee Wetherington): They create homes the way you envision them, providing ideas and materials to only enhance your vision all with the idea of providing you and your family with a quality life in your new community. Julie Larson (on Trinity): I have first-hand experience. If excellent work ethic, craftsmanship, professionalism, honesty and all round quality work is important to you, then Mike Cocozza and his team are who you'll want to hire to build your luxury dream home. Benjamin LaLande (on Voigt): Seeing the level of attention to detail, and the daily grind to seek perfection is not only inspiring but welcomed. In an age where some contractors are in it for quantity versus quality, it's refreshing to still see pride in the process of building a home, especially as challenging as some of the amazing designs it tackles. Matthew Gormley (on Voigt): They build beautiful one-of-a-kind homes. Hali Bloom (on Nutter): If you see a beautifully constructed home in Sarasota, TJ probably built it. Steph Sanders (on Nutter): The best in the area by far! Their attention to detail ensures top- notch quality results in escalated timelines. Not even a hurricane can stop them.
BEST INTERIOR DESIGNER Riley Interior Design
A home is just blank space before adding design—that's what makes it a home. These visionaries are able to look at empty walls and add personality and flare. RILEY INTERIOR DESIGN is our Platinum this year with EMCY INTERIOR DESIGN gracing the Gold spot. Adding wallpaper and paintings galore is Silver winner TRADE MARK INTERIORS while RIVETING DESIGNS takes home Bronze. Be sure to give these other creatives a call! Honorable Mentions—Courtney Petrin-Savannahs Home and Design, Studio Santa Maria-Ana Santa Maria, DSDG Architects, Clive Daniel Home, John Cannon Homes and Distinctive Interiors.
Christy Trout (on Riley): Always professional yet pleasant and a joy to work with. Love all of her new and exciting ideas. Molly Lauriston (on Riley): No one better to work with time, dedication, and transparency. Simply the best. Amy O'Donnell (on Riveting Designs): The way April can just look at a room and then make it come together! Jill Stafford (on Emcy): They have a talented and experienced team who pay sattention to every detail and makes sure their client's vision is captured perfectly. They take care of their clients and really listen to their
wants and needs. They are an absolute joy to work with and make every step of the process fun and interactive for the client! Susan Rubino (Trade Mark): Wonderful to work with in doing our dining room, bar area and kitchen. We loved their design and vision for our house. Mike Padgett (on Riveting Designs): Reliable, affordable and distinctive. Mary Sekator (on Courtney Petrin): I love how she uses natural elements like stone, wood and plants. Jason Aragona (on Studio Santa Maria): Ana is the pinnacle of professionalism. She is a delight to work with, knowledgeable and incredibly experienced. Debbie Rechter (on Studio Santa Maria): Ana is the best designer I have ever worked with. She is currently managing the design of our project, which is a gut rehab of a large beachfront walkout condo on Longboat Key. Ana not only brings great vision and execution to our project, but she also has excellent technical skills.
BEST LOCAL LANDSCAPE ARCHITECT
Dennis A. Barth Landscape Architect
Anyone who's seen a castle with a moat knows that landscape architecture brings all the drama. It can make your house edgy, or tropical or private or glamorous just by adding a few plants— the magic touch. DENNIS A. BARTH LANDSCAPE ARCHITECT point-setta'd people in the right direction winning Platinum while MICHAEL A. GILKEY, INC. garden'd their way to Gold. DWY LANDSCAPE ARCHITECTS planted a seed for Silver and KIMLEY HORN SARASOTA, JAMES PANKONIN boasted Bronze.
Willia Pippin (on Barth): He's very knowledgeable about the local plants and is creative. Keith Smithson (on Barth): Dennis designed my dream backyard and was an absolute pleasure to work with! Erin Adams (on Gilkey): He's the best. Catherine Ferrer (on Kimley Horn): Go look at the new Riverwalk East Expansion in downtown Bradenton and you'll see why.
BEST LOCAL CONTRACTOR, RESIDENTIAL Trinity Construction
Without a contractor your house is just an idea. These builders make it tangible and turn thoughts into 3D. Wall by wall, foundation to floor—they are the ones who make your house a reality. TRINITY CONSTRUCTION plowed through to Platinum while VOIGT BROTHERS CONSTRUCTION grabbed Gold. SYNERGY BUILDING CORP sized up the competition and snapped up a Silver win and NUTTER CUSTOM CONSTRUCTION built themselves a Bronze spot. Other spots we dig? Honorable Mentions—Vertical Design + Build, Girka Design Build and Cabex Construction.
Lucille Leedham (on Trinity): We live in a house designed and built by Trinity. It is beautiful and crafted by only the highest skilled workers in the area. It is flawless and we have enjoyed living here since April of 2021. These folks take no shortcuts and their houses are above and beyond anything we have ever seen.
Derek Boatwright (on Trinity): The product that they produce is second to none! They are building homes that will become well known in the Sarasota area and will become icons in the state! Ron Manganiello (on Voigt): Easy to work with—wonderful, friendly, patient and knowledgeable staff. We really feel like part of their family. Very responsive to questions, concerns, changes. Mike Voigt and James (our construction supervisor) have real good design sense and have been very helpful on design decisions. Ontime and on-budget. Tommy Vassallo (on Voigt): Voigt has clean job sites which make us as neighbors extremely happy plus the employees are a true delight to have in the neighborhood, always extremely helpful and positive. Steph Sanders (on Nutter): The best in the area by far. Their personalized attention to detail ensures top-notch quality results in escalated timelines! Not
84 | srq magazine_ APR23 live local
even a hurricane can stop them. They were not only prepared for the storm but we're back to work immediately after keeping projects on schedule! Very impressed. Wouldn't use anyone else!
Hali Bloom (on Nutter): Most trusted and innovative with best coastal design. Roy Kellogg (on Vertical): Grant at Vertical Design creates a unique, innovative and personalized forever home for his customers. His passion to always do what is right for the customer guarantees their complete satisfaction and upholds the Vertical Design standards. Jonathan Plummer (on Girka): From the first moment of interaction, Nick shows his care in his relationship to us and to his craftsmanship. Bryan Sebring (on Girka): Nick is an amazing man of integrity. I would highly recommend him. Ramona Patterson (on Cabex): Outstanding quality products.
BEST HOME FURNISHINGS STORE
Matter Brothers Furniture & Mattress
You never realize how awesome a furnished apartment is until you have to outfit an entire home from scratch. Rugs, couches, tables and chairs for each room, sometimes more than once—we're looking at you bedside tables—it can quickly get overwhelming. Stores specializing in home goods help narrow the search by a fraction which goes a long way when adding it all up. MATTER
BROTHERS FURNITURE & MATTRESS is a plush pillow Platinum while CLIVE DANIEL HOME is a Gold standard for furnishing fans. SCAVENGERS MARKETPLACE SRQ showcases the best for Silver and SARASOTA ARCHITECTURAL SALVAGE broadens shopping horizons for a Bronze win. Try your hand at Honorable Mentions—Blu Home, Pamaro Shop Furniture and Soft Square Modern Furniture Store.
Marianne Sibille (on Matter Brothers): They just have the best selection and best service. Christine Clary (on Clive Daniel): Beautiful furniture! Robert Holzler (on Clive Daniel): Great people, easy to work with. Tiffany Bedwell (on Scavengers): I am inspired every time I visit. They have a mix of vintage, antique, rattan and mid-century furniture. Some showcasing their natural beauty and others expertly painting to give pre-loved furniture a new life. They sell amazing Fusion and Melange mineral paints and offer free advice. So many choices! Sally Estero (on Scavengers): When we moved to Florida we quickly realized our "dark" furniture did not complement our coastal home. I was amazed by the selection of unique furnishings, decor, art and lighting. I also found cathedral windows, rusty gold, corbels and other architectural salvage for my home and lanai. Karolina Wieczorek (on Sarasota Architectural): It's my favorite because
BELOW: Home and Design Platinum winners act out scenes from their favorite movies, left to right: Annette Barth and Dennis A. Barth of Dennis A. Barth Landscaping, Amanda Parrish of Fawley Bryant, Mike Cocozazza of Trinity Design, John Cannon of John Cannon Homes and Carrie Riley of Riley Interiors.
I can always find the most amazing, one-of-a-kind items there. Great place to shop at and great customer service, I absolutely love the place! Denmy Lopez (on Sarasota Architectural): We were shopping around for months for the perfect piece to finish out our family room. A friend recommended Sarasota Salvage, and all it took was our first trip. Not only did we find the perfect piece to finish the family room, we also found pieces to replace throughout our home. Amazing unique finds, great pricing, local and impeccable customer service.
BEST FLOORING STORE Rugs As Art
Putting your foot down—quite literally—should be a comfortable spot when you're at home. These Sarasota favorites are putting their best feet forward and providing excellent customer care in laying the groundwork for the best footwork. RUGS AS ART wins Platinum while 6051 DESIGN SOURCE gets Gold. Last but not least, CHAPPIE'S CARPET AND FLOORS went toe-to-toe with the rest to bring home Bronze.
Carrie Murse (Rugs As Art): My experience has always been nothing less than top notch! From the minute you step through the front doors of the showroom you are taken aback by the massive amounts of beautiful inventory and warm welcomes from their staff. You can also tell that they pride themselves on customer service. Everyone is there to help you with a warm smile from beginning to end. Karl Reeves (on 6051): Outstanding selection. Superior service!
BEST KITCHEN DESIGNER PDR Kitchen and Bath
Arguably the best room in the house—the kitchen with all its homey feels and delicious meals only needs a beautiful backdrop to take it to the next level. PDR KITCHEN AND BATH placed itself in Platinum while SOLSTICE PLANNING AND ARCHITECTURE got it going on for Gold. CABEX CONSTRUCTION saw the vision for Silver and WESTCOAST DESIGN BUILD FL built Bronze worthy breakfast nooks. Honorable Mention—Kirkplan Kitchens.
Bea Buchanan (on PDR): What a great team of folks they have here. They strive for perfection. Richard Dempsey (on Cabex): Rich designed our whole home renovation and we couldn't be happier. Victor Sage (on Kirkplan): We have done multiple homes with Kirkplan and each time has been worth recommending them. Even if there have been issues they are always taken care of. Highly recommend Todd and Brock.
BEST CABINETRY PDR Kitchen and Bath
Where you place pasta in the pantry is an important decision, and having a beautiful pantry to put it in can make all the difference. Spacious and easy to access storage for our items is an important and sometimes forgotten component to an accessible space. Well-made cabinetry means you always know where to find your favorite coffee mug or what shelf has the chocolate chip cookies. PDR KITCHEN AND BATH wins Platinum while CAMPBELL CABINETRY DESIGNS gets Gold. Readers loved Silver winner KIRKPLAN KITCHENS and CABINETS EXTRAORDINAIRE SARASOTA rounds out the fourth spot for Bronze. Other notable contenders were Honorable Mentions—Albrecht Cabinetry, MK Cabinets and Kimball & Sons Cabinet Maker.
Mark Bayliss (on Kirkplan): Customer service and quality. Friendly, knowledgeable sales and design team. Victor Sage (on Kirkplan): Kirkplan has a really great showroom that helped us pick what kind of cabinets we wanted. The designers helped a lot. Done more than one project with them. John Picart (on Cabinets Extraordinaire): Such a huge selection. Quality cabinets.
BEST GRANITE/COUNTERTOPS
Planet Stone Marble & Granite, Inc.
Sort of like accessories for your table—countertops put the finishing touches on any room and the addition of sparkly granite can take your house from grim to glam. PLANET STONE MARBLE & GRANITE, Inc. picks up the Platinum spot while SEASHORE MARBLE AND GRANITE is a granite-teed Gold. ARCHITECTURAL MARBLE IMPORTERS is slated for Silver and DISTINCTIVE SURFACES OF FLORIDA is our Bronze winner. Check out these Honorable Mentions—European Marble and Designer Marble and Granite.
Christine Pimentel (on Planet): We were out-of-state and didn't know anyone, so we decided to stop in. We met two amazing woman owners who helped us to maneuver and make choices that worked for us. Sherri Phillips (on Planet): I own a cleaning service and I clean multiple private homes. Of all the homes that I have cleaned, the countertops Planet Stone has installed have by far the most beautiful countertops, their seams are nearly flawless, and their waterfalls are amazing! Nicholas Girka (on Seashore): Family-owned and committed to excellent customer service. Wonderful selection and state-of-the-art installation process. Jane Jones (on Distinctive): Excellent customer service. Christine Morgan (on European): Experience counts in stone fabrication. There is a stone guy on every street in this town. They buy a bridge saw and hang a sign. European is the fabricator of choice for the discerning client for a reason. They have been here for a long time and Sarasota's top designers know when they call European, it will be perfect. Diane Pezzimenti (on Designer Marble): Charmin and her team provide exceptional service.
BEST LIGHTING STORE Franklin Lighting
Need to light up your life? Head over to these de-light-ful shops for everything from a bedside lamp to crystal chandelier. FRANKLIN LIGHTING is the brightest of the bunch winning Platinum while LYTEWORKS gives off a Gold glow. BEE RIDGE LIGHTING is a shining Silver winner and LIGHT UP YOUR LIFE brightens up the room with a Bronze win.
Bob Cusick (on Franklin): Not only did the previous owners buy all the home lighting, indoor and outdoor and fans from Franklin, but we followed suit. We shopped at two other lighting stores and found selection and service lacking. We not only found the largest and deepest breadth of selection at Franklin but also the most patient and knowledgeable sales staff. Plus installation can be arranged if needed. We have replaced every fixture for
taste and function and couldn't be happier. Carol McKeone (on LyteWorks): If you can't find it here, you can't find it. Best lighting store I have ever been in. Mark Bayliss (on LyteWorks): JoJo is the best. Cheryl Munday (on Bee Ridge): People walk in our house and the first thing they comment on is the lighting thanks to Tim. They have a huge selection of the most trendy and classic lighting.
BEST BATHROOM FIXTURES
The Plumbing Place
Not the most glamorous place in the palace—your bathroom can become fit for a king with the right touches. These Sarasota spots elevate your powder room. THE PLUMBING PLACE plunges the way to Platinum and PREMIER PLUMBERS wins second and takes home Gold.
BEST WINDOW COVERINGS Budget Blinds and Inspired Drapes
Window work? They've got you covered. Picked for Platinum this year is BUDGET BLINDS AND INSPIRED DRAPES. Grabbing the Gold spot is CALICO SARASOTA
Denise Krasley (on Budget Blinds): The designers have great taste and always give me great advice as to what would look good in my home at a great price. Alexis Bryant (on Budget Blinds): The office staff is so easy to work with and helps in any way. They really go the extra mile for you!
BEST POOL CONTRACTOR Waterscapes Pools and Spas
From infinity (pool) to beyond these favorites worked to build oceanic oases in Sarasotan's backyards. WATERSCAPES POOLS AND SPAS dove into Platinum while PHOENIX POOLS AND SPAS floated into Gold. SUPERIOR POOLS OF SOUTHWEST FLORIDA splashed into Silver and GETTLE POOLS INC. was a deep end dive for Bronze. For more water winners check out Honorable Mentions— Water Designs of Sarasota and Holiday Pools of West Florida.
Michael Thomas (on Waterscapes): They built my pool back in 2019. My kids and I really love the space and use it often. They have a great design consultation and are very informative. I knew nothing about pools, let alone salt water pools when I moved here. After their "pool school" I learned so much and enjoy taking care of my pool. Equipment is top notch! Byron Mcnamara (on Phoenix): A combat-disabled, veteran-owned business that brings a flawless finish with a cost-effective approach. Barbara Amero (on Superior): Their design team is wonderful. Our pool was built sooner than estimated and they stand behind their pools. Mark Bayliss (on Gettle): Scotty is the best.
BEST POOL MAINTENANCE Tip Top Pools
Maintaining a gigantic bathtub is hard for the average homeowner. Luckily there's plenty of reinforcement to call in when your giant tub needs a scrub-a-dub-dub. TIP TOP POOLS polished their way to Platinum while SUPERIOR POOLS OF SOUTHWEST FLORIDA INC. glossed a Gold win. SMILEY POOL SERVICES serviced pools to a sparkly clean and GETTLE POOLS brushed their way to Bronze. Other winners to refresh your pool are Honorable Mentions—Marc's Pool Service and Holiday Pools of West.
Sherice Roesicke (on Tip Top): Incredible people and incredible work ethic. They really take their time with my pool and my neighbors' pools. Couldn't be happier! Kimberley Smith (on Superior): Quality pools from a superior team! Thomas Harriman (on Smiley): Amazing service and people, simply the best pool cleaners in town! Taylor Mcleod (on Holiday): Lovely vehicle fleet, caring maintenance workers.
88 | srq magazine_ APR23 live local
BEST PROFESSIONAL LANDSCAPING
Mike Gast Lawn Care, Inc.
With the emphasis on outdoor living, a transformation of your yard plays a leading role in creating a gorgeous space that is both functional and that has curb appeal. MIKE GAST LAWN CARE proved themselves a Platinum pick while ARTISTREE LANDSCAPE MAINTENANCE AND DESIGN snipped and trimmed to a Gold victory. TROPICAL GARDENS LANDSCAPE saw a Silver spot and took it. GRANT'S GARDENS brought the Bronze to keep readers looking out on gorgeous gardens. For more, check out Honorable Mentions—Hardy Outdoor, Lady Nature Designs and Two E's Outdoor Solutions.
Denise Storm (on Gast): He and his crew have been doing a great job for the past five years. Connie Menor (on Gast): Detailed, reliable, great work. Dawn Forest (on ArtisTree): Very detailed and great quality. Debbie Mangels (Tropical Gardens): The absolute best landscape design. Won two Home of the Month awards in my community due to design and awesome transformation. Dinka Riva (on Tropical Gardens): They did a fantastic job on my backyard. I thought the space would be too small to make it beautiful but they did not and I ended up with a beautiful, easy to maintain garden oasis. Super professional, great price, promptly done and the business owners were so knowledgeable, friendly, and kind. Highly recommend. Dakota Gratton (on Hardy): Best hardscape/ landscaper hands down. Super nice and friendly to work with. Jen Wohlforth (on Lady Nature): Corrine is amazing. She brings a passion for horticulture and an artistic flair in all she does, whether it's bouquets or entire landscape design.
BEST LAWN MAINTENANCE
Sarasota Lawn & Landscaping, LLC
With so many housekeeping tasks to maintain sometimes the lawn can get ignored—leaving readers with gray gardens. Sarasota has plenty of people ready to help water the front yard when you need to juggle a million other things. SARASOTA LAWN & LANDSCAPING won Platinum this year and DOODYCALLS got Gold from readers thankful for their beautiful backyards. TROPICAL GARDENS LANDSCAPE snaps up Silver and ARTISTREE LANDSCAPE MAINTENANCE AND DESIGN beautifies your outdoor spaces into a Bronze win. This year's Honorable Mentions include—Two E's Outdoor Solutions and Clean Cut Lawn Care SRQ.
Kimberly Stuber (on Sarasota Lawn): Always do a great job! Friendly staff, reasonable prices. Christine Canal (on Sarasota Lawn): I'm a long time happy customer. I am very pleased with my yard every week. I highly recommend them!! Kara Kelsey (on DoodyCalls): They leave my yard spotless. Joseph Deutsch (on Tropical): Reliable and dependable even when storms hurricane weather makes a mess. Weekly they do a fantastic job. Adrienne Smith (on Tropical): Our landscape was installed by them and they've maintained our gardens with amazing crews!
BEST FENCE INSTALLER
SRQ
Handyman Services, Inc.
Keeping dogs in and strangers out—a fence is the first line and best line of defense when keeping your home private and protected. SRQ HANDYMAN SERVICES wins Platinum and H & Y FENCE is a Gold go-getter. Sharing the Silver spot this year is both FOREMOST FENCE and ROBERTSON FENCE. Finally we have JAY'S FENCING building a case for Bronze.
Katie Herbert (on SRQ Handyman): They are extremely reliable, professional, clean and communicative. The owner Alexander Herbert takes great pride in all of his work. He
pays attention to detail to ensure every job is done correctly and completely. I highly recommend this local small business to everyone. John Castoro (on Foremost): Great company professional installation honesty and fair price.
BEST HVAC/AC COMPANY AAP Air Services
Keeping it cool in Florida is a necessity. When temperatures soar and you can cook an egg in your driveway escaping to the cool confines of your house is a godsend. AAP AIR SERVICES wins Platinum this year and COOL TODAY wins Gold for their gusts of cold air. BADGER BOB'S SERVICES AIR CONDITIONING, APPLIANCES, PLUMBING, ELECTRICAL sent shivers down readers' spines as our Silver winner and D&D AIR CONDITIONING was a breeze-winning Bronze. Other notable companies to help keep you cool were Honorable Mentions—Veteran Air Heating & Air Conditioning and Action Air of Sarasota.
J Neil (on AAP): Friendly, professional, affordable. Pete Franciosi (on Cool): Almost 70 yrs servicing our tri-county area. Only company that guarantees their work. Jason Aragona (on Cool): Incredibly professional company that gets the job done right the first time! Shane Hughes (on Badger): Customer-focused HVAC and home services company. Robert Holzler (on Badger): Friendly, honest and on-time. Rick Illch (on D&D Air): Our rep Chris has a work ethic second-to-none. He always answers the phone and provides excellent customer support as well as ensuring that his entire support team is responsive and thorough, often providing what seems like immediate service and support. They are first on my list to call if I am in need of a replacement unit, service for a non-functioning unit, or if I am in need of a creative solution for cooling a challenging area/space that may not necessarily be a simple fix, entailing the "boiler plate replacement" of a unit not working to it's capacity. Many AC companies simply entertain the 'replace the unit' mantra, where D&D tends to dig into the root cause of the problem to provide alternative and viable solutions. Taylor Alnaser (on Veteran): Veteran owned and operated. Ask anyone–they have the best quality in town as well as integrity.
BEST ROOFING CONTRACTOR Roofing by Curry
The proverbial putting a lid on top—a roof over our heads needs to be sturdy and safe for us to lay down on the couch and feel comfortable. Raising the roof into Platinum was ROOFING BY CURRY with PRO ROOFING SERVICES just behind as the Gold winner. SUTTER ROOFING took home Silver and LEN'S ROOFING, INC. landed the Bronze best. Honorable Mentions—Avery Roof Services, Strong Roofing Sarasota, Pelican Roofing and Leggett Roofing.
Joe D (on Curry): Quality and timely. Expert craftsmanship at a decent price. Marlane Wurzbach (on Pro Roofing): They came quickly and did a great job replacing our roof with metal! And in time to suit our insurance company. Peter Calamaras (on Pro Roofing): They got our wonderful new metal roof up quickly whereas another contractor tried to overcharge us on the basis of complex layout and neighboring electrical wires. Pro Roofing never said a word about any issues and just gave a fair price and great service. Cara Misiewicz (on Len's Roofing): We had a full roof replacement two years ago. While they were not the cheapest of the companies we looked at, they had fantastic quality options. They showed up quickly, their workers were very friendly and efficient, and I'm happy to say that after the latest hurricane our roof is still holding strong. We couldn't be happier with the product this family-owned business provided to us. Gayle Williams (on Pelican): When my insurance company said I had to replace my roof I talked with lots of roofers. Pelican Roofing gave me the most honest assessment,
90 | srq magazine_ APR23 live local
took the time to explain all the options, and did an excellent job with installation. Chris Lambert is one smart, straightforward businessman and I knew I was in good hands.
BEST SOLAR CONTRACTOR Brilliant Harvest
That huge burning star in the sky? Well, besides giving you a gorgeous glow, it can actually keep the lights on! Solar power is the renewable energy that keeps on giving and these companies can help you harness the power of the brightest light in the sky. BRILLIANT HARVEST is the prize-winning Platinum while MIRASOL SOLAR glittered into Gold. Finally, THE ENERGY CONSULTANTS burst into Bronze.
Rebecca Self (on Brilliant): Bill Johnson and team are smart, trustworthy, all around good people. Liz Coursen (on Energy): This company is excellent! Very knowledgeable and competitive.
BEST INTERIOR HOUSE PAINTING
SRQ Handyman Services, LLC
Who wants to stare at white walls all day? The inside of your home should be as colorful as your personality. A happy yellow for the kitchen. A calming blue for your bedroom. A bright playful orange for the living room. A splash and dash of color can bring any room from drab to fab. SRQ HANDYMAN SERVICES paints itself into the Platinum spot while WAVES OF COLOR is our readers' Gold winner. Rounding out the competition is ERA PAINTING mixing the right palette for Silver.
Orlando Loyo (on Waves): Amazing work, affordable, and dependable. Ernesto Flores (on Era): I had an amazing experience! In a time when everyone is very busy and overbooked Ernesto was upfront and honest about timing and managed to get our project squeezed into their free time. They gave us a start date and end date and met both and never showed up late. They're trustworthy and respectful and really great guys! The price was also the best around. They did a final walk through of every room at the end for touch ups and checked in with us a month later to make sure we are happy.
BEST EXTERIOR HOUSE PAINTING
SRQ Handyman
Services, LLC
Directions are so much easier to give when the house has an eye-catching color. Take a left and turn right when you see the robin's egg blue house or stop when you get to the cottage with the sage green shutters. Let the outside of your home do the talking with these companies. SRQ HANDYMAN SERVICES proves they can do more than bedroom walls winning Platinum for exterior house painting as well. WAVES OF COLOR gets Gold this year and ERA PAINTING stays in the Silver spot. BEST LINE PAINTING has just the right brush for Bronze.
Gary Fennessy (on Waves): Professional in every way. They work very quick and clean and always pay attention to details. Ashby Ramirez (on Era): They have great customer service and are very professional. Their work was quick and efficient leaving me very pleased with the results.
BEST EXTERMINATOR Home Team Pest Defense
Some house guests are never welcome. For us Floridians the creepy crawlies of the outside world have a knack for trying to crash a dinner party or two but these spots are the ultimate bug bouncers—no one gets past them. HOME TEAM PEST DEFENSE tops the list as Platinum winner and CAREFREE PEST & TERMITE SOLUTIONS gets rid of all bugs in Gold. VERITAS! PEST MANAGEMENT smushes the competition for Silver and KRIZEN PEST CONTROL gets Bronze.
Nichols, Michael L (on Home Team): They keep my house bug free and my technician is always on time and is very professional. Timothy Horvath (on CareFree): Great local business. Cara Misiewicz (on Veritas): They are an Army-veteran-owned husband and wife company. They are honest and hard-working. Since beginning service with them a little over three years ago, we haven't had any issues in our home with pests. They show up like clock-work every three months and ensure our home is protected and clear of any signs of pests.
ARTS &CULTURE
BEST ARTS ORGANIZATION
Westcoast Black Theatre Troupe
Creativity flows strong through these organizations who make putting on the best show their main focus. Dance, art, theater— Sarasota is full to the brim with Broadway-ready talent. Taking a bow for back to back wins is Platinum pick WESTCOAST BLACK THEATRE TROUPE singing into first place. ARTCENTER MANATEE showed once again that all that glitters is Gold—taking home second place once again. SRQFASHION slides into Silver and belting into Bronze is FLORIDA STUDIO THEATRE. Celebrate the arts with our Honorable Mentions—Embracing Our Differences, Van Wezel Performing Arts Hall, Marie Selby Botanical Gardens-Downtown Sarasota, Circus Arts Conservatory, Asolo Repertory Theatre, Art Center Sarasota, Parrish Arts Council and Key Chorale.
Suzy Brenner (on Westcoast): Such incredible talent! Cathy Mijou (on ArtCenter Manatee): A "one-stop-shop" for art lovers. Three beautiful galleries, three multimedia studios, a dedicated jewelry studio and pottery studio and three kilns, including a high-fire gas kiln. The gift shop is the best in town with unique, artist-made gifts. Mary Hoagland (on ArtCenter Manatee): Best gem in Manatee County! A must see! Karissa Burke (Florida Studio Theatre): My child goes to a small local private school and we have gone on several field trips to Florida Studio Theatre over the years. Last year there was a play writing competition amongst schools and a few of my child's school's plays were chosen and we got to see them performed! It was pretty awesome. We love how they consistently involve the audience during their performances. Barbara Shaver (on Embracing): We love the annual big poster displays on the Bayside that urge tolerance kindness that is so necessary in our country that has been divided. A house divided against itself can be defeated, we were taught. Alyssa Holcomb (on Circus Arts): There's nothing more Sarasota than the Circus Arts Conservatory. Pedro, Dolly and their team always strive for excellence for children of all ages. I can't imagine our community without them!
BEST GALLERY Creative Liberties Artist Studios
Art Galleries ride the creative wave of being part museum part shop. Imagine walking into the Louvre and taking home the Mona Lisa—at these galleries it's totally normal to walk-out with your favorite painting right off the wall. CREATIVE LIBERTIES ARTIST STUDIOS was a painted beauty winning Platinum followed by THE ARTFUL GIRAFFE who Van-Gogh'd for the Gold and won second place. ARTCENTER MANATEE paint-brushed past the rest and took Silver and ART UPTOWN GALLERY had just the right palette to get picked for a Bronze win. Grab other gallery worthy goods at Honorable Mention—Define Art Gallery and Studio.
92 | srq magazine_ APR23 live local
Barbara Gerdeman (on Creative Liberties): The best variety of local art. Paula Wright (on The Artful Giraffe): Beautiful gallery and the owner does so much for the community. Amanda Sonnen (on The Artful Giraffe): Engaging and talented owner and a funto-shop shop where you can find curios to masterpieces. Linda Enberg (on ArtCenter Manatee): Outstanding juried exhibits changing every month; the best artisan gift shop in the area; talented teachers teaching classes in nine media; friendly staff! Roberto Andreos (on ArtCenter Manatee): I am drawn to its wide variety of monthly all-media juried exhibits and programs such as Kids Summer Camp and Arts and Healing for adults experiencing mild dementia. Rita Rust (on Art Uptown): A diverse and engaging fine art gallery, with a friendly vibe and helpful staff.
BEST MUSEUM
The John and Mable Ringling Museum of Art
Sometimes the day simply calls for standing around and staring at beautiful things. Luckily for those in the mood to be swept away, Sarasota has plenty of museums to muse at. THE JOHN AND MABLE RINGLING MUSEUM OF ART is first choice Platinum pick while close behind is MOTE MARINE LABORATORY & AQUARIUM winning Gold for those who would rather gaze upon marine life than a still life. Keeping in the scientific spirit, Silver winner is THE BISHOP MUSEUM OF SCIENCE AND NATURE to fill your day and brain. Bronze this year goes to SARASOTA ART MUSEUM. Other Honorable Mentions to let yourself get lost for the day are—Marietta Museum of Art and Whimsy and The Galleries at Ringling College of Art and Design.
Linda Shepard (on The Ringling): Most prestigious collection of baroque art in the area. Julie Farnsworth (on The Ringling): Love this magical place. Laura Thacker (on The Bishop): Our family always has the best time at Bishop. It's a great local spot with lots to do. Catherine Ferrer (on The Bishop): Something for everyone and everything for someone who is curious about science, the world, the universe and beyond. My family has been coming to this museum since my children were in strollers and even now approaching middle school they are still fascinated! Barbara Shaver (on Sarasota Art): Their more modern art displays are collaborative and interactive. They are building communities around art.
BEST LOCAL THEATRE
Westcoast Black Theatre Troupe
The silver screen might reign supreme these days, but there's something about the theater that is undeniable. No redos or take-twos, it's live and in action for all to see—electric. Sarasota really sets the stage for theater and has unstoppable awardwinning offerings. Not one to be upstaged, WESTCOAST BLACK THEATRE TROUPE is a showstopper for Platinum while ASOLO REPERTORY THEATRE enters stage left—right into a Gold win. FLORIDA STUDIO THEATRE is ushered into Silver and URBANITE THEATRE received a standing ovation of votes for Bronze. Check out curtain call at Honorable Mention—The Players Centre for Performing Arts.
Karl Ruckdeschel (on Westcoast): Beautiful venue to match the hearts of all involved. A true pillar of the community. Harriett Billops (on Westcoast): They consistently offer excellent performances at a reasonable price. Alyssa Holcomb (on Asolo): It has become a tradition to see at least one Asolo show a year. It's a theater steeped with memories, and I look forward to going there every season. Kim Weeks (on Florida Studio): Exceptional music and plays with incredible talent! Barbara Shaver (on Florida Studio): We like the intimacy of the various venues. Despite the smaller stages the quality of productions is excellent from newer challenging plays to old favorites given new life. The outstanding talent of well-casted
performances is amazing. Chris Voelker (on Urbanite): Provocative, creative theater in an intimate space. Stands alone in its earnest presentation of compelling theater. Sara Coffou (on Urbanite): Wonderful work and actors. Kathryn Parks (on The Players): No other theater in town "does local" like The Players!
BEST FESTIVAL Bradenton Blues Festival
What's more fun than an entire day dedicated to being festive? No matter the theme—arts, food, music, the whole idea really just relies on good vibes and fun people. What more could you ask for? Pulsing their way to Platinum is the musical must-see BRADENTON BLUES
FESTIVAL. Gold winner 10 DAYS AT THE BAY is here for all your needed eclectic offerings while CHALK FESTIVAL steals Silver with every adolescents favorite sidewalk pastime. Besting into Bronze is SIESTA KEY CRYSTAL CLASSIC. Other ways to liven up your days? Check out Honorable Mentions—Fruitville Grove Pumpkin Festival, Thunder by the Bay and Boo! At the Bay.
Catherine Ferrer (on Bradenton Blues): The blues is the roots and everything else is the fruits. So said Willy Dixon about this uniquely American style of expression. I have volunteered, worked at the festival, and attended it over the years and it is superbly organized with a lineup that has something for everyone and a great way to broaden musical horizons in an inspiring outdoor setting. Long live the Blues in Bradenton! Diana Shaheen (on 10 Days): Wow! Ten straight days of free events and programming at the brand new public park along Sarasota Bay called The Bay. My family and I couldn't get enough--amazing free concerts from nationally renowned and locally-curated performers including We The Kings, Jah Movement and two-time Grammy nominated Etana, The Long Run (best Eagles cover band). Linda Shepard (on Chalk Festival): Spectacular artists. Mykenzie Johnson (on Boo! At the Bay): This event was so fun for families to enjoy. The Bay distributed 3,000 pumpkins to children, hosted trick-or-treating, a showing of Hocus Pocus and a haunted trail.
BEST LOCAL TOUR COMPANY
Discover Sarasota Tours
Sometimes we just need someone to take the lead and show us the ropes. For those hoping to explore Sarasota with an expert look no further than Platinum pick DISCOVER SARASOTA TOURS. Gogetting Gold this year is AROUND THE BEND NATURE TOURS while sailing into Silver is FUN BOAT TOURS. Bronze saw two winners ready to show Sarasotans what they might be missing— MYSTERY RESALE/THRIFTING SHOPPING BUS TOURS and SARASOTA SUNCOAST TOURS. Give Honorable Mention—Siesta
Key Aqua Adventures and Siesta Key Jet Ski a go.
Jason Ellis (on Discover Sarasota): An innovative small business that is combining live theater and entertainment with fascinating local history. This group is not only providing a necessary service to tourists and the community, but also bringing more paid performing opportunities to the large artist community. Erin Hart (on Discover Sarasota): Highly entertaining and engaging tours of Sarasota's culture and history, led by local guides and performers. Johnette Isham (on Around the Bend): They provides a unique experience for students and parents. With a focus on the natural and cultural history of our area, they are my go-to tours for discovery and adventure. Patti Clark (on Mystery Resale): They have given back to the community by taking thousands of women resale shopping. They create awareness for our beautiful resale community. They publish a resale guide called The Happy Thrifter and were recently featured on WEDUPBS. They really bring the fun into "resale adventures." Cheryl Munday (on Siesta Key Aqua): My go to tour for northern friends! So much fun and great staff! Chris Germond (on Siesta Key Jet Ski): Great tour guides with strong local knowledge.
94 | srq magazine_ APR23 live local
FAMILY &CHILDREN
BEST CHILDRENS' ATTRACTION
Mote Marine Laboratory and Aquarium
Ah kids—adorable little energizer bunnies of unstoppable enthusiasm. Their seemingly unbreakable battery makes finding a place to occupy their attention crucial to surviving the day. Sarasota, thankfully, is a safe haven for silliness and filled to the brim with bits and bobs to fascinate even the most finicky five-year-old. MOTE MARINE LABORATORY AND AQUARIUM is positively Platinum—taking home the top spot for a second year while SARASOTA JUNGLE GARDENS keeps the wildlife winning for Gold. THE SARASOTA CHILDREN'S GARDEN snags Silver and BIG CAT HABITAT GULF COAST SANCTUARY bounds into Bronze. Other places to fill up your youngster's day include Honorable Mentions—The Bay Park, The Artful Giraffe and Marie Selby Botanical Gardens-Downtown Sarasota. Jade Scheufler (on Mote): Always something new to see and so many special programs for kids in summer. Antriece Muther (on Mote): Great place for kids. Touch pools, special dipping net activities in the bay, and so much more. Robert Holzler (on Jungle): A beautiful gem with lots of opportunity for
hands-on wildlife encounters. Joshua Gunning (on Big Cat): This place is steadily growing and adding more animals as well as building habitats for all of the animals that are there which seems like everytime I go there. There are more cool animals—they definitely get my vote for sure. Diana Shaheen (on The Bay): The Bay provides a wide array of spaces for kids of all ages and abilities to enjoy. The whimsical Ibis playground, mangrove bayou walkway and civic green lawns serve as the perfect places to run, climb, and explore. Parents can bring kiddos here to picnic, roam the shoreline, ride a kayak, walk their dog, hear live music and read a book.
BEST PRIVATE SCHOOL
Hershorin Schiff Community Day School
We all wish our kids could sit down to study science with Ms. Frizzle. How amazing would studying the solar system be if you could hop on your magic school bus and ride it into space? While Sarasota might not have any enchanted transportation (that we know of), we've got plenty of private schools that are out of this world! HERSHORIN SCHIFF COMMUNITY DAY SCHOOL pencils their way into a Platinum spot followed by INCARNATION CATHOLIC SCHOOL who graded their way to Gold. CARDINAL MOONEY CATHOLIC HIGH SCHOOL scored a Silver and OUT OF DOOR ACADEMY was a Bronze best. These
other spots got good grades so check out Honorable Mentions—Sarasota Christian School, The Classical Academy of Sarasota, St. Martha Catholic School, Bradenton Christian School and Sea of Strengths Academy. Melissa Walsh (on Community Day): Wonderful community-based school focused on educating the next generation of service-oriented leaders. Jasmine Frantz (on Community Day): Both my kids go to CDS. This school is our safe haven. My son with multi-cultural heritage learned to accept and love himself as who he is and the school did an amazing job instilling that value in him. They truly walk the walk and talk the talk of their mission statement. I am so proud to call this place our school! Mark Olinger (on Incarnation): My four grandchildren are thriving at ICS and I would love to help get their message out to the local community. Lexy Kaminski (on Incarnation): ICS is a family, a community, a gathering of people growing in faith, love, and fellowship. Linda Doan (on Cardinal Mooney): Both of my children attend Cardinal Mooney, and we just love it there. Education program is good and also sports as well. S. Boult (on Cardinal Mooney): CMHS accepted our son into 10th grade as a transfer—we moved here in July and he started in August. It has been a fantastic experience for him. Transferring to a new school in 10th grade is difficult, but this school is extremely welcoming and all the
96 | srq magazine_ APR23 live local
Cusimano
students and staff are incredibly friendly! Stacy Atwell (on Out Of Door): ODA laid the foundation for the success I've built today. Best education I could have received during my most formative years. Katherine Chandra (on Out Of Door): We couldn't have asked for a more warm and welcoming community to belong to! Not only are the staff, educators, and students amazing, the academics surpass what we ever imagined. We love our ODA family. We feel at home especially for our little ones. Jackie Mooring (on Sarasota Christian): I went to Sarasota Christian K-12 with my siblings and cousins. Now my kids go there with their cousins. Love the community and Christ-centered education. Kacey Lynn (on Classical Academy): A classic education is the best education. TCA is a strong community. Sharice Hanson (on Classical Academy): I vote for this school because of its experienced and rich educating material, its emphasis on reading as a core foundation to learn and for its sole curriculum on teaching and not on social issues. Melissa Dickson (on St. Martha): A wellrounded environment that supports children's love for learning, academic challenge and commitment to faith. Liliana Parziale (on St. Martha): My son has grown so much in the past two months that I am astonished with his progress. I love the values that the school displays and lives by and how they instill that in the students. Teachers are very knowledgeable and effective. Love the school! Nicole
(on Sea of Strengths): One of the only local private schools that work with our dyslexic learners. It has a warm caring community of educators. Each class size is small for great attention to each student's needs. Ashley Osment (on Sea of Strengths): They're absolutely amazing. They've helped my two children so much and prior to that we felt hopeless!
BEST AFTER SCHOOL PROGRAM
ArtCenter Manatee
Days in the office can very quickly turn into nights in the office to finish up that project. For times when you can't clock out from your 9-5 these after school programs step in to occupy the minds and movements of your mini-me's. ARTCENTER MANATEE provides a Platinum place to create while MUSIC COMPOUND is a guitar-grabbing Gold. Next, PINEAPPLE KITCHEN steals a Silver spot and Bronze belongs to THE BOYS AND GIRLS CLUBS OF SARASOTA AND DESOTO COUNTIES. Don't forget about Honorable Mentions—Miss Jodi's School of Dance, Mystical's Dance Company, St. Martha's Catholic School, CoreSRQ South Brand and Pure Imagination. Cathy Mijou (on ArtCenter Manatee): After school classes are creative, fun and encourage children to find their voice, whether in drawing, painting or clay. Mike Schenk (on Pineapple): The Kitchen Kids Culinary weekly program is fun and creative. It has instilled confidence in my granddaughter to want to cook
all the time. She is constantly wanting to make the recipes she's learned. Every kid should experience this program. Sarah Mckellar (on Boys and Girls): Amazing camp for the cost, my son truly enjoyed going there everyday. Jennifer Moore (on Miss Jodi's): Jodi has been an answer for many years to parents who love children and has a wonderful aftercare program. She is flexible and loves teaching children gymnastics and dance. Danielle Dannewitz (on Mystical's): I love everything it has to offer! They've been in business for 11 years and they are the best after-school dance studio. Annie Green (on Mystical's): My daughter loves it here. It's such a positive atmosphere and the staff is beyond amazing. Hands down the best dance studio on the planet!
BEST PEDIATRICIAN
Latitude Pediatric & Family Clinic
Even though the goal is to make you feel better, the doctor's office for little ones can be an intimidating place—especially if they're not feeling their best. For flu shots and check-ups and check-ins, the right pediatrician makes all the difference. A smile before getting a shot or corny joke before taking a temperature can change any visit from scary to safe.
LATITUDE PEDIATRIC & FAMILY CLINIC is a patient Platinum while DR. ROBERT A. WEISS, WEISS PEDIATRIC CARE put on their gloves for Gold. HAPPY SOUL PEDIATRICS stitched themselves a Silver win
98 | srq magazine_ APR23 live local
and DR. KATHERINE KEELEY was a brainy Bronze. Readers also trusted these Honorable Mentions— Good Pediatrics, APC Pediatrics, Meyer Pediatrics, Dr. Vickie Skidmore and Dr. James R. Cocco. Carmen Hynko (on Latitude): Ashley was very kind, gentle, patient and very thorough when we took my threeyear-old in for a visit. He was very hesitant but she made it very painless and I was so glad we went to her to get his ear infection under control. We appreciate it so much that they are affordable! Lee Fogle (on Latitude): Best medical care I've experienced. They are responsive and they listen. They go away from the appointment and research solutions and provide outstanding care. Melissa Tomasso (on Weiss): Dr. Weiss was always so calming with my children when they were nervous. He put me at ease when I asked numerous questions that all new parents ask. Marisa Smith (on Weiss): He is a wonderful doctor. Very kind and caring about each of his patients. The whole staff makes you feel a part of their family. They take the time to listen to your concerns and help you find a solution. We just love coming here. Sasha Gourgue (on Happy Soul): Dr. Kay is amazing! She is so caring and professional. We love her! Tiffany Cross (on Happy Soul): Dr. Kay's compassion and love for medicine is unmatched. She goes above and beyond to address my concerns and not just write them off. It is always a pleasure to see her and she is so easy to talk to. I feel my loved ones are in great care having
Dr. Kay as their pediatrician. Kimberly Kuizon (on Keeley): Dr. Keeley is a kind and gentle doctor. She has children's best interest at heart. She is always a call away and helps in so many ways. Barbara Ungaro (on Meyer): He is the most compassionate, caring physician that I have ever met. The children love him. He takes his time speaking with the children and asks them about school, sports, etc. Makes the children feel welcome and less anxious about a doctor's visit. Alyssa Holcomb (on Meyer): Multiple generations of my family have been seeing Dr. Meyer since we moved to Sarasota in 2001. And we will continue to do so because of his great demeanor and his staff 's attention to detail.
BEST DENTIST FOR KIDS
Dr.
Si McAninch
With wires and tools and floss floating around in your mouth it's nice when the dentist makes an attempt to engage you in conversation—even if you can just make silly sounds in reply. DR. SI MCANINCH was crowned Platinum this year while SMILEWORKS KIDS DENTISTRY closed the gap in the competition to take home Gold. CHILDREN'S DENTISTRY OF LAKEWOOD RANCH smiled into Silver and MEADOWS FAMILY DENTISTRY bested Bronze. Other places to clean your pearly whites were Honorable Mentions—Michael R. Dorociak, DDS, MAGD, Sarasota Pediatric Dentistry and Little Town
Smiles. Elizabeth Bornstein (on McAninch): World's Best Pediatric Dentist! N Torres (on SmileWorks): I cannot say enough good things about Dr. M&M. My kids look forward to going to Smileworks. They are never uneasy about going. I love this place. Jade Scheufler (on SmileWorks): They make going to the dentist fun and tear-free. Ashley Koehler (on Children's Dentistry of Lakewood Ranch): Dr Morgan is amazing!! We love that all the staff makes going to the dentist so much less stressful. Michelle Heistuman (on Meadows): The whole staff is great. They have given my kids a safe space of comfort while keeping up with their dental hygiene. When they love it I love it! Kim Jeantet (on Sarasota Pediatric): Honest and caring staff who genuinely want to help keep kids healthy! Tuyetnga Levesque (on Little Town): My son loves going to the dentist.
BEST ORTHODONTIST FOR KIDS
Freeman Orthodontics
Brace for impact! The best places to close the gap this year were orthodontists who made our kiddos comfortable with a mouth full of metal. FREEMAN ORTHODONTICS pulled a Platinum win while VARONE ORTHODONTICS glossed the Gold.
DR. FRANK PAZULSKI ABOVE AND BEYOND ORTHODONTICS secured a Silver place and CARROLL & SUTTON ORTHODONTICS bounded into Bronze. You can also trust your teeth with these Honorable
100 | srq magazine_ APR23 live local
Mentions—Sallapudi Orthodontics and Morrish
Stewart Orthodontics. N Torres (on Freeman): Dr. Freeman made my daughter's smile beautiful and her teeth were going in all directions. I cannot say enough good things about Dr. Freeman. Guisela Llontop (on Pazulski): He knows how to treat the kids when they are scared. Very confident. Amy Hough (on Carroll & Sutton): Both practices are so organized. You are made to feel special, supported and valued as well. The actual experience is pleasant with state of the art technology and the staff is warm and genuine.
BEST KIDS-FRIENDLY MUSEUM
Mote Marine Laboratory and Aquarium
Fine art might be fine for the grown-up set of museum musers but mini visitors might need a little extra oomph to spend the day. Sarasota, a museum mecca, has an endless supply of stimulating setups for your most curious learner. MOTE MARINE LABORATORY & AQUARIUM proved a Platinum sensation while THE BISHOP MUSEUM OF SCIENCE AND NATURE was an eye-grabbing Gold. SARASOTA JUNGLE GARDENS secured the Silver hearts of kiddos everywhere and THE JOHN AND MABLE RINGLING MUSEUM OF ART won Bronze. Laura Thacker (on The Bishop): Hands down, the best museum! We have so much fun every time. And my kids could spend hours in the new play area. Kim Eysackers (The Ringling): Such a great place to take
the kids to. It combines art and history, fun (circus) and beauty (the bay view), nature and play. My kids love going there and we love their free Mondays too!
BEST SUMMER CAMP FOR KIDS
Nailed It DIY Studio Sarasota
Filling the lazy, hazy days of summer can feel like a marathon if you're spending all day entertaining little ones. To take a break from the constant activities these Sarasota summer camps can help you win back a little laze and haze for yourself. NAILED IT DIY STUDIO SARASOTA gave kids a Platinum play time while PINEAPPLE KITCHEN gets Gold. ARTCENTER MANATEE saved the summer for Silver and THE BOYS AND GIRLS CLUBS OF SARASOTA AND DESOTO COUNTIES beat the heat for Bronze. More summer fun can be found at Honorable Mentions—Miss Jodi's School of Dance, Sarasota Jungle Gardens, Stage of Discovery, West Coast Black Theatre Troupe, Out of Door Academy, Mote Marine Aquarium, The Artful Giraffe, Community Day School, Stage Door Studios, Rosaire's Riding Academy, YMCA of Southwest Florida, Foundation for Dreams and Dream Oaks Camp, AcroFit, Summer Success Institute and Traditional Aikido of Sarasota. Emily Prior (on Nailed It): Best hands-on kids camp where they can make their own creation! Tracy Amerine (on Nailed It): My daughter asks to do this camp every summer. Celena Bailey (on Pineapple):
My kid loved camp this summer so much that she is currently enrolled in Kitchen Kids and Elf on the Shelf next month. The owners are so lovely and they offer wonderful products for purchase as well. Joshua Turner (on Pineapple): Pineapple Kitchen offers a fun, interactive, and educational experience for kids where they can learn to cook food and serve guests all in a four-day camp. Kathleen Mcalister (ArtCenter Manatee): Regular art school teachers are instructors with older youth acting as assistants and volunteers are involved. They really capture each child's imagination and you listen and hear the fun, excitement, and questions that the kids ask. Kim Seidensticker (on Miss Jodi's): High energy and a ton of fun. Dance, gymnastics, silks and ninja. Stephannie Kettle (on Mote): Kids can learn about the oceans while having fun. Damaris Heinlein (on Community Day School): Great place to learn. N. Torres (on Rosaire's): My kids ask to go to Rosaire's every year. They absolutely love it there! Paige Justice (on Foundation for Dreams): I have seen the amazing things they do firsthand. They help children make connections with friends and create longlasting memories. This camp is catered to children with special needs and gives them a safe environment to have fun. Sherri Connor (on Summer Success): Quality! Your children will grow and develop, not just have fun this summer. Liz Coursen (on Traditional Aikido): Mental focus, discipline and exercise.
102 | srq magazine_ APR23 live local
BEST PUBLIC PARK FOR KIDS Urfer Family Park
Between ballet class and science museum trips sometimes all a kid needs is some good old-fashioned outdoor adventure. These sunny Sarasota spots provide just the location for your young one to run around and get their hands dirty. Park-winning Platinum this year is URFER FAMILY PARK with PAYNE PARK CIRCUS PLAYGROUND getting Gold. THE BAY PARK sized up the competition for Silver and BRADENTON RIVERWALK grabbed Bronze for their open-air oasis. Other places to get in touch with nature were Honorable Mentions—Rothenbach Park and Ashton Trailhead. Jade Scheufler (on Payne Park): It has everything! Lenia Anderson (on The Bay): The children's playground with the Ibis is wonderful—great park for the community! Sydney Baulier (on The Bay): There are only a handful of truly open, accessible, free and welcoming places left in the community, and one place that stands out is The Bay Park. This brand-new public park has something for everyone–daily free events (everything from salsa nights to yoga, kayaking and live music), acres of green space, walking trails with all native plants, and spectacular. M. Wade Hamilton (on The Bradenton Riverwalk): It has been a place where we can walk along the water as a family. Taking our time to soak in the sights and decompress from
the stress and pressure of everyday life. My son will have fond memories of playing at the splash pad and playgrounds, or enjoying one of the live music events at the amphitheater or pavilion. It has been an amazing addition to Downtown Bradenton.
BEST BEACH FOR KIDS Siesta Key Beach
If there's one no-brainer for vacation activity in Florida—it's the beach. Sandcastle building as far as the eye can see, crawly critters to ignite the spark of any budding marine biologist and the world's biggest swimming pool—it's a pint-sized paradise. Crowd favorite SIESTA KEY BEACH brings home the Platinum win this year with LIDO KEY BEACH getting the runner-up Gold prize. Play in the sand at Silver winner NOKOMIS BEACH or spend the day at the SOUTH LIDO COUNTY PARK with beach-ball best Bronze. Melinda Wideman (on Siesta): Local favorite. Linda Everson (on Siesta): Sugar sand, a path for wagons and those in wheelchairs, food and drinks. Kristen M (on Nokomis Beach): This is a great beach for children because it has a nice playground, bathroom facilities and short walk to the beach. Showers are close by. Covered picnic tables and snack bar. Fun to walk along the jetty and see everyone fishing including the birds. For childrens' little legs everything is a short walk.
BEAUTY, HEALTH&WELLNESS
BEST HOSPITAL Sarasota Memorial Hospital
When fun in the sun turns more serious, and you're looking for top notch medical advice, Sarasota has some of the brightest minds in the country to get you on the mend. SARASOTA MEMORIAL HOSPITAL remains the number one choice as our Platinum winner yet again this year, while LAKEWOOD RANCH MEDICAL CENTER gets Gold. HCA FLORIDA SARASOTA DOCTORS HOSPITAL is our life-saving Silver and MANATEE MEMORIAL HOSPITAL checks in with Bronze. Heather Hope (on Sarasota Memorial): I had open heart surgery a few months ago. Everyone from the surgeon to nursing staff, catering, housekeeping are amazing people. Patti Wesley (on Sarasota Memorial): I recently had bilateral knee replacement done by Dr. Dingle. The pre-op zoom class was so informative and really gave a detailed overview of what to expect. They kept me informed every step of the way. All the staff were very kind and respectful. I was shocked when I was handed a full menu to select from for all the meals. Carmen Raddatz (on Lakewood Ranch Medical): Everyone is always smiling and has taken care of my family with respect and courtesy every time one of
104 | srq magazine_ APR23 live local
time one of us has been admitted. Jennifer Ball (on Lakewood Ranch): I was in rough shape with a severe kidney infection. The nurses, doctors, food service, assistants, transportation people and lab techs were very kind, professional, thorough and upbeat. That matters when you're scared and sick. Alexandra Charmley (on HCA Florida Sarasota Doctors): Caring team of professionals. Jennifer Jack (on Manatee Memorial): Manatee Memorial got my vote for the best hospital because of my recent experience there. The doctors and nurses not only did a phenomenal job taking care of me but were knowledgeable and answered every question I had. They went above and beyond.
BEST RETIREMENT COMMUNITY
Aviva Senior Living
Double the digits, double the fun. Seniors can settle down in these Sarasota spaces that provide them with all ageless amenities. AVIVA SENIOR LIVING is a grandpa paradise Platinum winner this year while THE GLENRIDGE ON PALMER RANCH shows that all that glitters is old as our Gold winner. VILLAGE ON THE ISLE slides into Silver and PLYMOUTH HARBOR ON SARASOTA BAY takes Bronze. Settle down and spend your days at Honorable Mentions—Bay Village of Sarasota, Freedom Village of Bradenton and Jacaranda Trace. Heather Claridge (on Aviva): A lovely place with great amenities and great food.
A real gem in Sarasota, Florida. Deborah Breslof (on Aviva): Aviva provides top-quality independent living apartments, with a caring and quality driven staff. Residents can seamlessly transition to top nationally ranked assisted living, memory care and skilled nursing, on the same bucolic campus with easy access to all the best of Sarasota and Lakewood Ranch. Neil DeVore (on Plymouth Harbor): My mom is 95 and has been at Plymouth Harbor since 2014. All the help is great. Working through the COVID era they have excelled. John Kidd (on Plymouth Harbor): Very caring about all residents' well-being. Very professional and experienced.
BEST REHABILITATION FACILITY SMH-Rehab Pavilion
No matter the set-back there is always hope to get back to your former self with the guidance of these Sarasota experts specializing in rest, relaxation and rehabilitation. It can feel overwhelming to bounce back from an injury whether physical or mental but these facilities give our community the foundation to get back on their feet. SARASOTA MEMORIAL HOSPITAL-REHAB PAVILION pulled people up and into a Platinum win. Next, THE INN AT SARASOTA BAY CLUB was a Gold go-getter committed to Sarasota's success while ENCOMPASS HEALTH REHABILITATION HOSPITAL OF SARASOTA saw a Silver finish. Finally, PLYMOUTH HARBOR ON
SARASOTA BAY landed in Bronze. Recuperate at these Honorable Mentions—Manor Care Health Services-Sarasota or Brookdale Palmer Ranch.
BEST PHYSICAL THERAPY
Dr. Moscow & Associates
When a broken bone or strained muscle has you sidelined these therapists know just the right moves to exercise you back to tip-top shape. DR. MOSCOW & ASSOCIATES push-upped the competition to a Platinum win while SIESTA KEY SPORTS & PHYSICAL THERAPY provided Gold-en guidance. AXIS PHYSICAL THERAPY settled comfortably into Silver and readers bounced back with Bronze winner ARYN DELANEY, WARRIOR PHYSICAL. Sarasota has plenty more supportive spots. Check out Honorable Mentions—SRQ Sports Rehab, David Stevenson Physical Therapy, FYZICAL Therapy and Balance Center and Smith Care Center at Plymouth Harbor on Sarasota Bay. Kayla Kohne (on Moscow): Dr. Moscow and his staff are professional and friendly. They always make you feel comfortable and treat you like family. I would recommend them to everyone. Silke Cuff (on Siesta Key): I have had several injuries and they have rehabilitated each injury with the greatest care. Laura Supple (on Siesta Key): The therapists are so very nice and work closely to help you feel better. Good and caring people. Dennis Righter (on Axis): Tim is a magician!
106 | srq magazine_ APR23 live local
He takes physical therapy beyond the art. He works miracles. Jenny Loy (on Axis Physical): Tim runs his own practice and really is a spectacular therapist. He takes his time and becomes life-long friends with his patients. Patients call him after hours and he will go out of his way if they need treatment.
Alexis Yong (on SRQ Sports): I have seen so much improvement since becoming a patient, I have gone to many physical therapists in my life but Dr. Regi has been one of the best, he cares so much about my progress and well being and gets as excited as me to try new treatments that will help me improve.
BEST MENTAL HEALTH SERVICES Center of Revitalizing Psychiatry
They say put your best foot forward but sometimes it's hard to put one foot in front of the other. When we're taking care of ourselves it's important we have reliable professionals to count on when taking care of the most important part of our bodies—our brains. When you need to get your mind on the mend CENTER OF REVITALIZING PSYCHIATRY proved a Platinum place while HERRERA PSYCHOLOGY is the Gold standard for mental health healing. CENTERSTONE saw a Silver win and LIGHTHOUSE THERAPY ONLINE was a Bronze win for brain health. Sarasota also had good things to share about this Honorable Mention—Go Approach Life Counseling Services. Amy Herbert (on Center of Revitalizing
Psychiatry): I have been an employee here for five years and in that time I have seen some remarkable transformations, recoveries and all around improvements in a lot of the patients that have crossed our threshold. It is a team effort between the clinical and admin staff to keep our patients getting the sufficient level of care that they require.
Ethan Nathaniel (on Herrera): They have created a space where my family and kids feel welcome and supported. It's pretty amazing that my kid actually asks me every other week when she gets to go back!
Meg Ruttle (on Herrera): Passionate and committed providers make Herrera's practice the best! All on board are so knowledgeable in each of their areas of expertise dealing with children and young adults.
Robert Lambert (on Centerstone): Centerstone deserves recognition because of the life-changing and life-saving programs they offer. Centerstone provides care to people during their most challenging times and additionally provides services to some of our communities' most vulnerable populations. The staff at Centerstone are extremely skilled and the organization's mission of delivering care that changes people's lives should be celebrated.
Brandy Parrott (on Lighthouse): Crystal is the best therapist I've ever worked with. She takes the time to get to know you and find out the underlying issues that you're experiencing, she truly cares about your mental health and helping you to achieve your goals.
BEST URGENT CARE FACILITY The Center For Urgent Care
Sometimes disaster strikes after-hours and you need to be treated right away for a problem that can't wait until the morning. When you're stuck between a bandaid and a bad place these Sarasota spots are ready with a helping hand utterly urgently. THE CENTER FOR URGENT CARE and SUNCOAST FAMILY URGENT CARE pick up Platinum wins and your phone call when in need. SMH URGENT CARE CENTER AT BEE RIDGE is a guaranteed Gold and SMH URGENT CARE CENTER AT STICKNEY POINT RD stays ready to help as our Silver winner. Last, PRIMEHEALTH URGENT CARE, PARRISH FL wins Bronze. These spots are also around when you're feeling under the weather— Honorable Mentions—AFC Urgent Care Sarasota and SMH Urgent Care Center at Venice. Jose Avila (on The Center for Urgent Care): They truly consistently stand out! They always provide outstanding care and great customer service, always going above and beyond to make sure you not only receive the best treatment, but also the best service. They are kind, thorough and professional. Everyone has an excellent bedside manner and they clearly show that they actually want to find the root of the issue rather than give you a "band aid" treatment. They are also the only Urgent Care in the area that has full ER capabilities such as X-Ray and CT as well as a fully certified in-
108 | srq magazine_ APR23 live local
house laboratory and pharmacy so they can actually take care of you instead of simply sending you to the ER. Everyone who works there really cares about you as a person. Every time I go there, I am simply amazed. We have a real gem in our community! Justin Hill (on Suncoast Family): An urgent care/primary care provider that isn't controlled by a big hospital system that is out of touch with patient-centered care. Kait Keiper (on SMH Urgent Care, Bee Ridge): Every time we unfortunately find ourselves here they take such great care of us. All the staff is friendly. Great environment. Beth Collins (on SMH Urgent Care, Stickney): I've gone there several times—always so very nice, helpful. Nice that they have X-ray services. Mariah Groome (on AFC): Never a long wait, kind and caring staff.
BEST CHIROPRACTOR
Dr. Moscow & Associates
The creaks, cricks and cracks in your back can make day to day tasks impossible. With the right touch, however, the expert hands of these chiropractors can snap you back to health. Voters picked DR. MOSCOW & ASSOCIATES for Platinum this year followed by Goldwinning PINNACLE CHIROPRACTIC. REVITALIZE
CHIROPRACTIC WELLNESS CENTER was a spinesaving Silver and THE ROOTS HEALTH CENTERS had readers' backs for Bronze. Readers also kept going back to these Honorable Mentions—The Wellness Way, Sarasota, Harbor Chiropractic, Joseph F. Arme DC
PA, Dr. Todd S. Hudson Holistic Health & Chiropractic, Larson Natural Health Center and Chait Chiropractic. Matt Morris (on Pinnacle): Beautiful office, friendly staff and exceptional chiropractic care for the whole family! Shaylyn Konior (on Pinnacle): So much more than a chiropractor. They support children and families through chiropractic and nervous system care. Visiting is like going to see a friend who truly cares about the success of your family. Visiting the office and receiving an adjustment is the best part of many kids' week. We are proud to be a pinnacle. Elisa Southern (on Revitalize): Dr. Jina and Dr. Anthony were lifesavers during my pregnancy and helped me get the birth I truly wanted. Karina Dopierala (on Revitalize): I was very desperate, and constantly in pain. I had enormous chest pain and had to stop my exercises that were devastating for me. My yoga teacher suggested chiropractor therapy. I was skeptical, but I know traditional medicine is not for me. Before I even finished my treatment I was amazed at how obvious the result were, still can't believe it— amazing. I feel so much better, worth every penny! Jessica Lechuga (on The Roots): I've had so much success with this practice over the past year. The staff is gentle, welcoming, and truly feels like a second family. Gregory Jack (on Wellness Way): Doctor Connor and Rachel are exceptional people and doctors. They are extremely knowledgeable and truly go above and beyond for their patients. If someone is looking to better themselves and truly
get healthy there is no better place to go. Nicole Manning (on Wellness Way): They have helped me overcome my depression and find a new lease on life. They were able to help with body aches and pains through chiropractic care but also through holistic healing of my body. It's amazing to see how much you can learn about your hormones and gut health through testing. I have learned so much about myself and my body. I'm blessed to have them with me through my health journey! Jason Aragona (on Larson): Dr. Larson is great! I've been a patient of his for years. Super professional and experienced. Cindy Taliaferro (on Chait): I have found amazing results in the health of my neck and spine after being referred to Dr. Chait by a former president of the Sarasota Chiropractic Association. Going for weekly visits is like seeing family!
BEST EYECARE PRACTICE Center For Sight
Visionaries in vision—take a trip to any of the following when you're feeling out of focus. CENTER FOR SIGHT keeps it glassy and won't brag about their Platinum winning wonders while readers framed IN FOCUS FAMILY EYECARE for a Gold win. RETINA CARE CONSULTANTS, DR. THOMAS SHANE made quite the spectacle for a Silver prize and BROWN VISION CARE-OPTOMETRIST SARASOTA had voters feeling 20/20 about this Bronze pick. Readers also had an eye for Honorable Mentions—Eye Center Inc.-Dr.
110 | srq magazine_ APR23 live local
Morgan, Sarasota Retina Institute and Family Eye Care and Vision Therapy. Haley Guenther (on Center For Sight): Kind and genuine staff. I love coming to Center For Sight for my vision care, I know I will be well taken care of. Mark Polar (on Center For Sight): Amazing place for eye care. Katherine Anderson Young (on Retina Care): Dr. Shane is a terrific doctor. His entire staff is efficient and helpful. If you need retinal help, Dr. Shane is the man to go to. Mikel Evans (on Family Eye): Dr. Carol and Dr. Michael are consummate professionals. They do a lot of health checks. Never had such clear vision before. They also keep a nice stock of frames to finish the visit.
BEST COSMETIC DENTIST
Sarasota Smile Design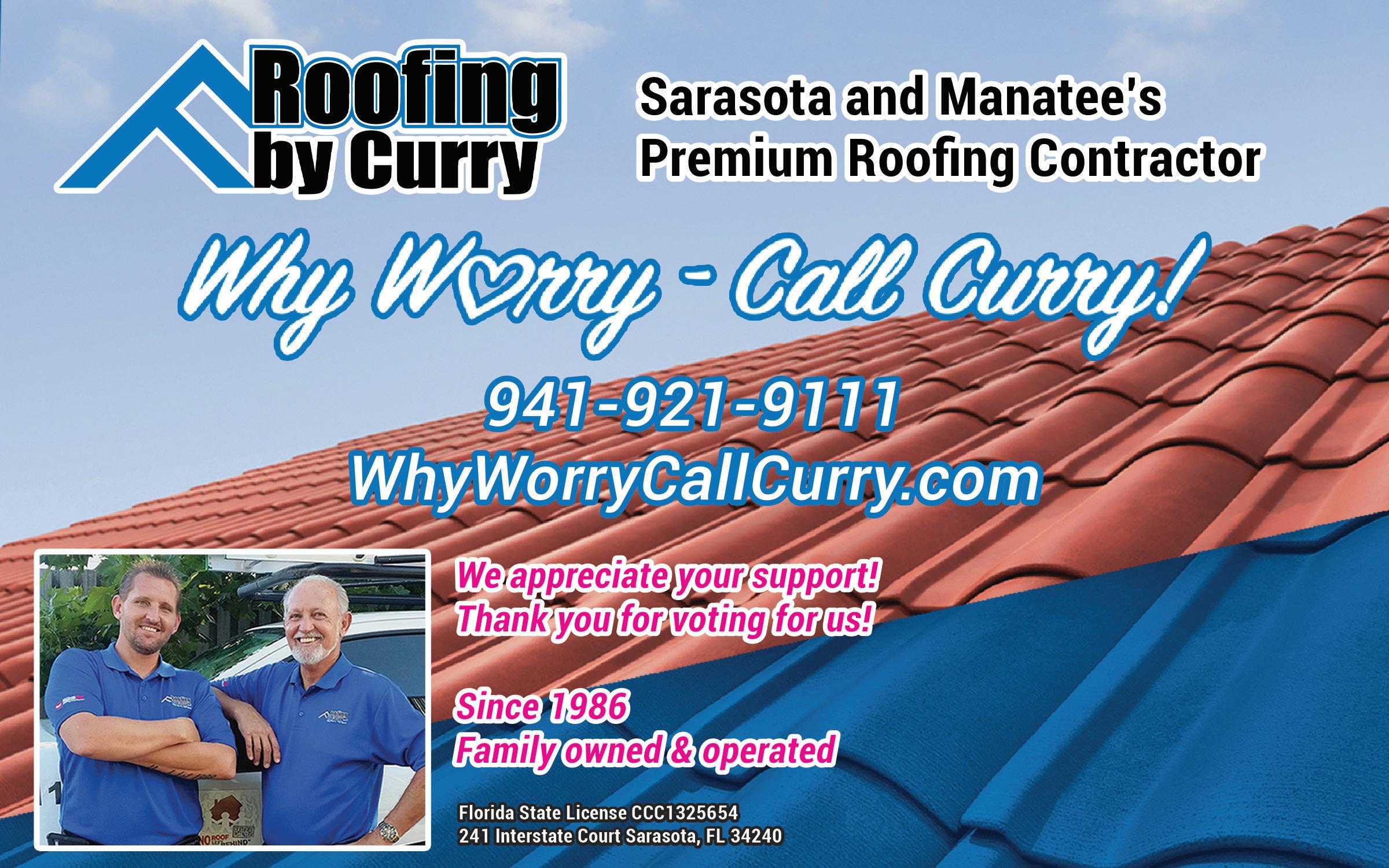 Confidence starts from within, but it can also start with a smile. For those of us looking to tweak our teeth and get grinning, these Sarasota spots set the standard for sensational smiles. SARASOTA SMILE DESIGN packs a Platinum punch while THOMAS T. DOAN, DMD, EXCEPTIONAL DENTISTRY OF SARASOTA gleams into Gold. LAKEWOOD RANCH FAMILY & COSMETIC DENTISTRY, MICHELLE SCALA DMD, PA smiles into Silver and JILLIAN PORTO, DDS, SARASOTA IMPLANT RESTORATIVE COSMETIC beams into Bronze. Perfect your pout at Honorable Mentions—Siesta Key Village Dentistry, Dr. Ta, Michael R. Dorociak, DDS, MAGD Sarasota Family
Dental, World Class Dentistry and Lakewood Dental Excellence. Yuliya Crosley (on Sarasota Smile): The best customer care and the best dental health providers in the area! Paul Freiwald (on Doan): After seeing my wife's new smile, her best friend, who lives in Michigan, changed her entire 2022 travel plans for regular visits to Dr. Doan. Sandie Stagg White (on Doan): Since each smile is as different as a fingerprint, so too is the person behind it. The deep emotional connection to the how and why the old smile was the way it was plays into the creation of the new smile. That is what sets Dr. Doan and his practice apart from all the rest. Joseph Giordano (on Siesta Key): The first time ever that I'm actually looking forward to seeing my dentist. It's a painless, pleasant experience every time—even during a root canal with absolutely no discomfort. Khanh Binh (on Siesta Key): Dr. Ta and her staff are phenomenal. I had an implant and the job was just awesome, all-in-all, the experience defied all that I experienced at other offices. Patricia Nelson (on Dorociak): Dr. Mike has been my dentist for 26 years. I trust in him. I have had many procedures done at his office and always feel welcomed by the staff and know if I have an emergency they will arrange an appointment to see the dentist right away. Hope he never retires! Lauren Storm (on World Class): They are the best and will absolutely give you everything you've been hoping for and wanting. Nicole Paiz (on Lakewood Dental): Beautiful veneers and crowns!
BEST ACUPUNCTURE SRQ Acupuncture & Massage
Ancient practitioners of the art of acupuncture use needles to stimulate the nervous system and release chemicals that help stimulate the body's natural healing abilities. Dental pain, headaches, even labor pains can be aided by the gentle poke. For those looking for alternative medicine SRQ ACUPUNCTURE & MASSAGE points readers in a Platinum direction or try out our Gold winner ROOT THERAPIES. BRADENTON ACUPUNCTURE & WELLNESS is a sharp Silver and DR. CHRISTINA CAPTAIN SARASOTA CENTER FOR ACUPUNCTURE AND NUTRITION had readers feeling their best in Bronze. Voters were able to pinpoint in the direction of these Honorable Mentions— Center for Traditional Chinese, Ruan Jin Zhao and Dr. Lauren Milligan, Center for Acupuncture and Oriental Medicine. Brigitte Depagter Kusuno (on SRQ Acupuncture): Angie is helpful, listens well, problems solves and is so incredibly knowledgeable—1000% recommend! Marina Shinsky (on SRQ Acupuncture): Dr. Hynes completely healed me of my sciatica. Cannot recommend enough. Lili Kinsman (on Root): Amazing, amazing, amazing. You really feel well-cared for in their hands. Tina B (on Root): Dr. Jessica Fritz is an amazingly talented and intuitive acupuncturist. She has personally helped three members of my family and we are now all regulars. From reducing anxiety and tackling female issues to lowering A1C
112 | srq magazine_ APR23 live local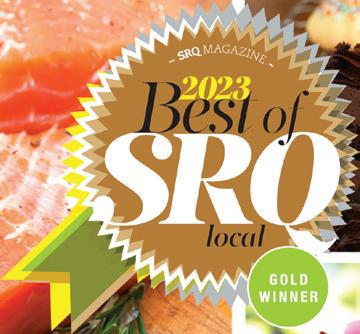 From reducing anxiety and tackling female issues to lowering A1C number, she is a fully holistic gifted practitioner who stays engaged, wants the best for you and truly cares about your health. Lisa Comeau (on Bradenton): They really work with you to solve any issues you have to find the best treatment and do a fabulous job! Joan Verizzo (on Sarasota Center): Best acupuncture treatment ever! Dr. Christina Captain does a thorough evaluation/ consultation and then provides the appropriate treatment in a very caring manner. Nancy Harris (on Sarasota Center): Christina has helped me with several health issues. I highly recommend her care and expertise. Jessica Peterson (on Center for Traditional Chinese): Dr. Zhao is the best around. After my husband had COVID, he was very frustrated for weeks. His taste and smell were not back. After one session, 60% of it came back.
Lisa Lane (on Center for Traditional Chinese): Dr. Ruan Jin Zhao is very knowledgeable and caring. His ability to diagnose and treat symptoms quickly and accurately allows for a more immediate relief.
Laura DeNovi (on Center for Acupuncture): Dr Milligan is very knowledgeable and patient. Karen Milligan (on Center for Acupuncture): Dr. Milligan has helped relieve pain and correct internal organ issues when others could not. She is efficient and addresses the problems, while providing information to help change your lifestyle.
BEST FITNESS COACH /STUDIO
F45 Training Lakewood Ranch South
Any sports movie worth the watch has one thing in common—a dedicated coach. We sit down for the stars but we stay for the captivating coaches who motivate their team and transform the underdogs to overcome obstacles and cross the finish line in a Hollywood style. For those of us looking for someone to push us to our limits these fitness coaches and studios will have you feeling your best. F45 TRAINING LAKEWOOD RANCH SOUTH pulled up to Platinum while FLY DANCE FITNESS got voters fit for Gold. HOT YOGA 4 YOU turned up the heat for a Silver win and RISE FITNESS SARASOTA, A CROSSFIT GYM lapped the competition for a Bronze win. Get in shape at these Honorable Mentions—Body by Bungee, Seaward CrossFit, BODYBAR Pilates of Lakewood Ranch, 10Ten Fitness, Dynamic Fitness, Bradenton Boot Camp & Fitness, Holy Grail Fitness & HIIT Studio, Performaxx Fitness Sarasota and P-Fit Sarasota. Alyson Eagan (on F45): Every coach pushes and motivates you the minute you walk in the door! It's the closest thing to what I had back home in Illinois. I tried many gyms before and decided this one was it! Both myself and my husband go and he would never take classes before he came to F45. That says a lot for sure especially as he takes the 5am class daily. Ashley Misner (on F45): The community is amazing.
I never would have thought I would love a gym like F45. They keep me consistent and I look forward to going every day. Jessica Connell (on Fly Dance): As soon as you walk through the door your worries and stress fade away. It's not just a workout studio but a group of amazing members that support each other and uplift. I've lost over 50lbs, found the strength to stay sober and reduced my anxiety beyond words. Crystal Lundstrom (on Fly Dance): Fitness. Friends. Therapy. Joy. All in one place! No place like it! Hellene Feo (on Hot Yoga 4 You): Best place for hot yoga. Yolanda is amazing and so are her yoga instructors. Crystal Harvey (on Hot Yoga 4 You): I love the studio atmosphere and the instructors are the best! Todd Langdon (on Rise): Terrific gym and an awesome community. I was lucky enough to find RFS as a visitor five years ago and when we moved to Sarasota—I was so excited to join full time. The coaches are amazing and patient with athletes of all levels and the community really cares for one another! Laura Zimmerman (on Body by Bungee): Absolutely love owner Mari and her mom Christine. They are hard-working women who have created a fantastic gym for bungee fitness and personal training. Rodolfo Lugo (on Seaward): Amazing team of coaches, very good equipment and sense of CrossFit community. Garrett Harte (on Bradenton Boot): Always a different and challenging work out. Coach Doreen pushes you just enough to make you
114 | srq magazine_ APR23 live local
BY SRQ MAGAZINE READERS
2023 TOP 12 BEST OF SRQ DENTISTS
There's lots fo smile about. Readers found that these dentists had not only the delicate touch needed to provide a calm dental experience, but the professional expertise to do the work needed. Recognizing this year's Top 12 Best of SRQ Local Dentists: COOPER CREEK DENTAL, DR. CORI S. HVIDEBERG, DMD, DR. THOMAS DOAN, EXCEPTIONAL DENTISTRY OF SARASOTA, JILLIAN PORTO, DMD, DENTISTRY IMPLANT RESTORATIVE COSMETIC, LAKEWOOD RANCH FAMILY AND COSMETIC DENTISTRY, MICHELLE SCALA, DMD, MICHAEL R. DOROCIAK, DDS, SARAOSTA FAMILY DENTAL, MY SPARKLING SMILE, DR. LORI CONRAD, SARASOTA DENTISTRY, SARASOTA SMILE DESIGN, SCHROETER DENTAL, SIESTA KEY VILLAGE DENTISTRY, DR. TA and SRQ DENTISTRY.
Judy Fox (on Cooper Creek): Excellent staff, they don't push unnecessary treatments on you. Ann Senenoi (on Doan): Dr. Doan was very meticulous and professional when creating my new set of veneers. They feel and look amazing. Chrisi Adamson (on Lakewood Ranch): This office is the most kind and professional dental office around. Dr Scala and her crew make every visit a pleasure! Nancy Shea (on Dorociak): Compassion added with sincere caring sums this wonderful dentist up. Thinks outside the box and knows each case is different. He is the best! Nicole Pappas (on My Sparkling): Dr. Conrad is an expert in all areas of dentistry, utilizing the latest technology and innovations. Beyond her depth of knowledge and technical skill, she is an artist and settles for nothing short of perfection. And to top it off she's one of the most personal, kind, compassionate, warm and caring people you'll ever meet. Steve Hemphill (on Sarasota Dentistry): Dr Hank Michael is very professional and skilled, and they treat me like family! Peggy Sue Clark (on Sarasota Smile): Dr Jennifer Back has the best chairside manners and her work is brilliant. Her staff is so friendly—always with lots of smiles and kindness. Love walking out with a beautiful smile myself. Leslie Drda (on Siesta Key): Dr. Ta is fantastic! She is the first dentist of many I've had that finally corrected my problem.
WHAT IS UNIQUE ABOUT YOUR PRACTICE THAT SETS YOU APART? What is unique about our practice is that Dr. Lirio and his team understands how people need to hear information put in a respectful way that they can understand. Going to the dentist is like going to a mechanic who is telling you what is wrong with your car - we both talk to you in a way that sounds like were speaking a foreign language! Before Dr. Lirio became a dentist, he was a nurse. As a nurse he leamed about the importance of listening to people, helping them feel comfortable and how to respectfully communicate in a way that they can understand complicated information. WHAT DO YOU LOVE MOST ABOUT YOUR JOB? I am a family dentist. I have found that being a family dentist does not mean that I "work" with families, but rather I have the privilege of becoming a part of the families I work with. In a way, it is both a blessing and a curse. We celebrate babies being born, graduations, marriages, and other wonderful life events. We also feel the "gut punch" when our families experience illness, injury, and loss Other than meeting my wife and having a family of my own, becoming a family dentist is the best thing to ever happen to me.
"WE'RE HERE TO HELP PEOPLE BY DOING DENTISTRY IN A FAMILY-FRIENDLY, COMFORTABLE ENVIRONMENT. WE'RE NOT HERE TO JUST DO DENTISTRY."
VOTED ONE OF "SARASOTA'S
DENTISTS"
DENTISTRY 1878 Stickney Point Road, Sarasota | P (941) 952-3476 | SRQDentistry.com Photo Credit: Dr. Lirio
TOP 12
SRQ
VOTED ONE OF "SARASOTA'S TOP 12 DENTISTS" BY SRQ MAGAZINE READERS
Drs. Doan, Suarez, and Cole provide the ultimate in personalized, comprehensive cosmetic and restorative dental care using the very latest in modern digital technology. Whether it is a simple procedure to the most complex, our team can deliver precise and pain-free care where integrity will always come first.
WHAT IS UNIQUE ABOUT YOUR PRACTICE THAT SETS YOU APART? PASSION. We absolutely love what we do every day because not only are we passionate about the art and science of dentistry, but also level of engagement with each and every one of our patients. Being the best at something requires the passion to achieve the highest of excellence from our customer service to our clinical skills. From the moment of your first phone call, our team will take every step to ensure that all of your concerns are taken care of to the finest details. We make continuous investment in the latest digital technologies and education that provides us the flexibility to do same day dentistry or comprehensive restorative interdisciplinary dentistry with utmost care. At the end of the day, it is the passion for what we do that allows our patients feel that they are well taken care of in our unique dental family.
WHAT DO YOU LOVE MOST ABOUT YOUR JOB? PEOPLE. The Business of Dentistry is not just about teeth. It is about the connection to people in our care. Whether it is relieving pain or restoring a beautiful smile, it is about engagement to the ones that we are in service to. We love it when we can be a partner in someone's healthcare and to achieve their goals. When we do, everyone wins.
Exceptional
1999
www.ExceptionalDentists.com
Dentistry of Sarasota
Lincoln Drive, Suite 102, Sarasota, FL 34232
WHAT DOES IT MEAN TO BE RECOGNIZED BY SRQ READERS AS TOP DENTISTS? PURPOSE. We are so grateful to have all three exceptional doctors in our practice to achieve this accolade. Being recognized by those who are under our care and from those who have seen our work in the community, we are truly humbled and honored. Each day, we treat one patient at a time and give them our fullest attention. When we are voted to be the "Best of SRQ Local", it is a validation that we have a made a difference in someone's life. This is what matters and gives our team, Linda, Karen, Doina, Suzanne, Phyllis, Rachel, Tiffany, Lindsey, Kristina, Bethany, Knute, April, and Paul purpose (941) 365-4418 | F (941) 365-2704
P
exceptionaldentists@comcast.net
E
EXCEPTIONAL DENTISTRY OF SARASOTA
CELEBRATING 20 YEARS OF EXCEPTIONAL DENTISTRY
VOTED ONE OF "SARASOTA'S TOP 12 REALTORS"
BY SRQ MAGAZINE READERS
BEST OF SRQ 2023 TOP REALTORS ®
Our readers recognize these real estate agents as having the mettle, experience and client savvy to help you buy or sell your home—you can breathe a sigh of relief. THE TOP 12 BEST REAL ESTATE AGENTS ARE: CAROLYN CARINO, REALTOR®—THE LINK AT KELLER WILLIAMS ON THE WATER, JEANEEN WIEGAND—WIEGAND REALTY, JESSE BAUER—SARASOTA REALTOR®, JESSICA PETERSON— EXP REALTY, JUDY NIMZ— MICHAEL SAUNDERS & COMPANY, VLADO KONATAR—KONA REALTY GROUP, LISA KRZYSIAK, P.A—COMPASS FL, MELISSA KOBIELNIK—REALTOR®, MOLLY HIGDON —REALTOR®, ELIZA MILLER—PEPPERTREE BAY REALTY, RYAN SKRZYPKOWSKI—RSTS GROUP and SHERRI MILLS, REALTOR® .
Joann Kinsey (on Carino,): Professional knowledge, great personality and thorough. Mario Gutierrez (on Carino): Carolyn goes above and beyond when it has to do with her services. She is way more than our realtor. She is a friend with whom you can count on when needed. She helped us buy a beautiful home in Sarasota. We live in VA. Nancy Collins (on Wiegand): Conscientious, hard worker who always returns calls. Jacquelyn Pietrantone (on Wiegand): Great negotiator. Danielle Swenson (on Bauer): Jesse brings a sense of security to a stressful situation with his professionalism, knowledge and overall positive outlook. He made selling our home a seamless process and helped us maximize profit. Lauren Horvath (on Bauer): Easy and smooth buying experience. Chris Dillon (on Jessica Peterson): Jessica Peterson keeps things simple. She believes in the WOW Factor. WOW is getting her customers to say WOW. They are happy, their income increases, and their lives are enriched. Jessica's mission is to WOW one person a day! Cindy Regan (on Peterson): She always answers her phone and gets me in quickly to see houses. Louise Hauser (on Nimz): Judy helped us find our Sarasota home while we lived 4,300 miles away. She is so knowledgeable, so caring, so friendly—all the best qualities in the best real estate agent. Mirjana Spurnic (on Konatar): The superior customer service! Goes above and beyond. Always there for his clients. I am a return client. Danica Jokic (on Konatar): Vlado is only 30-years-old, but has accomplished so much professionally and in his community efforts. His brokerage Kona Realty is one of the fastest growing locally, and all of their business is 100% by referral. Vlado has multiple successful businesses. Stanley Kobielnik (on Kobielnik): Because my daughter has always had three jobs all the time for years and does great in all of them and deserves recognition! Max Weston (on Kobielnik): Technology-savvy realtor who can locate and sell homes fast! Bus Maslin (on Higdon): Best realtor I've ever worked with! Sandra Moro (on Higdon): Molly guided me through the whole process of preparing my home for sale to advising me on which was the best offer. I appreciated her warm personality and competency. Mabel Miller (on Miller): Eliza and Cheryl are amazing. Bill Motyka (on Mills): Sherri has assisted us in the purchase of two properties. She is friendly, professional and thorough. Kelley Nellius (on Mills): I've known Sherri for a few years and am continually amazed by what a wonderful, giving person she is. When I wanted to sell my house, Sherri was the obvious choice. While mine was far from a million dollar listing, from the amount of work she put in, the marketing materials she created and the amount of time she spent with me, it could have been.
JEANEEN WIEGAND
In a world filled with real estate mega-mergers and large corporations, Wiegand Realty is proud to be a successful, locally owned brokerage. Jeaneen is honored to be awarded a Top Realtor for the second year by SRQ Magazine readers. "We believe in respect and genuine connections with our clients and customers and we provide an end-to-end experience that excels expectations. We understand each person's journey is different and we take the necessary time to listen and learn. We look at the big picture, and from every angle. It is important to discuss everything and assume nothing so that we have a clear understanding of one's needs and goals. Staying focused on our local market and staying commi ed to providing top-tier service is pivotal because our end goal is simply Excellence.
A CLIENT'S POINT OF VIEW: I have bought/sold many properties over the years and after having Jeaneen Wiegand as my Realtor for the last purchase, I certainly wish I had met and used her as my Realtor for those many past transactions. Jeaneen demonstrated a high level of expertise in what has been a very volatile housing market. Her knowledge and insight of the area proved to be valuable in focusing my housing search efforts; additionally, Jeaneen was tremendously responsive. The work and effort she put forward in finding the right property was exceptional, resulting in the home purchase...thank you Jeaneen for your professionalism and commitment in finding my new home. -
Scott K.
Jeaneen
Wiegand
Wiegand
Realty
"I PAY ATTENTION TO WHAT REALLY MATTERS: YOU."
(941) 232-0946
M
jeaneen@wiegandrealty.com wiegandrealty.com
jeaneenwiegand.sarasota Wiegand Realty Sarasota
SRQ MAGAZINE READERS
RYAN SKRZYPKOWSKI
"Real estate is not a job, it's a lifestyle. I feel unbelievably grateful to be able to do this in the place that I love—with the people that I love, serving clients that we love. I want my clients to be able to refer me to their closest friends and family members and know that they will be taken care of." Ryan considers it an honor for him and his team to be recognized by SRQ Magazine readers as a Top Realtor® for the fi h year running. Thank you, thank you!
WHEN IT COMES TO LUXURY REAL ESTATE,
RSTS Group
Coldwell BankerResidential Real Estate
M (941) 387-6630
443 John Ringling Blvd. Ste F Sarasota, Florida
rstsgroup.com
the RSTS Group is a name that stands out in Sarasota County. With a unique combination of negotiation expertise, analytical skills, and a commitment to personalized service, they have become a force to be reckoned with within the industry. Ryan and his team have made a significant impact on the luxury real estate market year after year. They have helped over 100 sellers and buyers achieve their real estate goals in 2022 alone with over $97.5 million in closed and pending sales volume. But it's not just about the numbers for the RSTS Group; they believe that every client, whether a firsttime homebuyer or a high-net-worth individual, deserves a unique and personalized experience. As young leaders in the real estate industry for over a decade, Ryan and Theresa's dedication to exceeding their clients' expectations is non-negotiable. Their reputation for honesty, reliability, and knowledge of the Sarasota market has earned them a loyal following of clients, including business leaders and international investors. Their success is not just limited to Sarasota. Ryan's analytical mind and negotiating skills have made him a sought-after advisor for clients across the country, while Theresa's expertise in tech and marketing ensures that they are constantly meeting and exceeding new standards in the industry.
"The more people we connect with, the more apparent it is that people just do not take the time to slow down, sit down, and really listen," says Theresa. "We must be 100% clear of exactly what our clients' goals and expectations are in order to tailor our services accordingly," she adds.
Together with their team of sales professionals and management staff, they strive to set new standards for service, marketing, and professionalism in every aspect of the buying and selling process. With their extensive network of connections, the RSTS Group is shaping the future of Sarasota real estate and inspiring others to join them on this journey.
In a market where luxury is often defined by price points, the RSTS Group reminds us that true luxury is a service to be provided. Their commitment to personalized service, attention to detail, and dedication to their clients make them a standout in the industry.
VOTED ONE OF
"SARASOTA'S TOP 12 REALTORS" BY
"WE DON'T SET OUT TO MERELY SATISFY OUR CUSTOMERS, WE SET OUT TO DELIGHT THEM AND EXCEED ALL EXPECTATIONS."
BY SRQ MAGAZINE READERS
SHERRI MILLS
I've lived in Sarasota for 34 years and love this community more with each passing year. I taught Special Education before becoming a Realtor 21 years ago and what be er prep for real estate! Asking questions, listening, problem-solving and creative thinking has given me a loyal following that has made me a Top Producing Realtor with Michael Saunders & Company, a premier Luxury brokerage firm in the area.
MY MISSION
There are a gazillion things to do from Day 1 to closing. My mission is to make the process look easy. It's that simple. After 20 years of negotiating, staging homes to sell, dealing with vendors, working with lenders & attorneys, I realize the magic is in the minutia. It's what my clients don't know that's happening behind the scenes that makes the process easy. Easy for them. Gratifying for me.
A CLIENT'S PERSPECTIVE
Sherri was my Realtor® for the selling of my home and the purchasing of another. She was truly amazing for both transactions! Always knowledgeable and helped maneuver through the rough spots seamlessly. I would highly recommend her to anyone looking for a bright, honest realtor. —Heather Chapell
CLHMS (Certified Luxury Home Marketing Specialist SRES (Seniors Real Estate Specialist)
Sherri Mills, Real Estate Negotiation
Expert (RENE accredited)
Michael Saunders & Company
1605 Main Street
Sarasota, FL 34236
sherrimills@michaelsaunders.com
www.sherrimills.com
VOTED ONE OF "SARASOTA'S TOP 12 REALTORS"
"TO ME, THE THREE MOST IMPORTANT WORDS IN REAL ESTATE ARE YOU, YOU AND YOU."
BY SRQ MAGAZINE READERS
VLADO KONATAR
Meet Vlado Konatar, a highly skilled real estate broker with a decade of experience. Having a successful track record of assisting numerous clients in buying, selling, and building properties, Vlado has established a reputation of excellence. His passion for real estate began at a young age, as he accompanied his father, a builder and developer, to contractor meetings and open houses. This early exposure led Vlado to build his first home at the young age of 20, and soon therea er he obtained his real estate license. His brokerage Kona Realty rapidly gained recognition, breaking notable sales records and a racting complex and high-profile projects, solidifying Vlado's place as a leading broker in the industry.
WHAT SETS YOUR BUSINESS APART? Our commitment to our clients is our priority. We take the time to understand their needs, preferences, and budgets, and work tirelessly to find the perfect property that aligns with their criteria. Utilizing our extensive network and expertise, we can easily navigate even the most complex real estate transactions. We are transparent with our clients: we capitalize on excellent communication, and we approach every challenge with a positive attitude. Clients recognize and appreciate all these efforts, which is why they continue to work with Kona Realty and why they send referrals our way.
outcome. This is why my best advice would be to research the best real estate experts and make sure you're working with someone who understands the market and has a realistic outlook.
Kona Realty
M 941.718.8293
1819 Main Street Suite 107
Sarasota, FL 34236
vladokonatar@gmail.com
konarealtygroup.com
WHAT IS YOUR BEST ADVICE FOR SOMEONE LOOKING TO BUY OR SELL PROPERTY IN THE CURRENT REAL ESTATE MARKET? While anyone can make speculations and offer general advice on the best practices, the real estate market is unpredictable and it is impossible to really know what will happen next. However, the key to being successful in the market is working with a competent real estate expert who will truly understand your needs, lifestyle, financial capabilities and future goals. They can provide valuable market insights, and support you in making less risky decisions, therefore helping you secure the most advantageous
WHAT IS YOUR MISSION? Kona Realty's mission is to provide superior service and expertise to our real estate clients. We strive to deliver exceptional results by combining our deep knowledge of the market, our passion for real estate, and our unwavering commitment to ethical and professional standards. Our aim is to foster long-lasting relationships with our clients and surpass their expectations with every transaction.
A CLIENT'S PERSPECTIVE "The level of customer service I received was top-notch and made the entire experience seamless and enjoyable. Vlado was always willing to answer my questions and respond quickly to my requests. I felt like Vlado truly had my best interests at heart and he went above and beyond to make sure I was happy with my purchase. I would highly recommend Vlado to anyone looking to buy or sell their home!"
"WE STRIVE TO DELIVER EXCEPTIONAL RESULTS BY COMBINING OUR DEEP KNOWLEDGE OF THE MARKET, OUR PASSION FOR REAL ESTATE, AND OUR UNWAVERING COMMITMENT TO ETHICAL AND PROFESSIONAL STANDARDS."
VOTED ONE OF "SARASOTA'S TOP 12 REALTORS"
MELISSA KOBIELNIK
I have been a resident of Sarasota for 11 years. I have expandedmy client portfolio and expertise in the Florida housing market. I am dedicated to my clients' satisfaction and their best interest every step of the home buying, and home sellingprocess. My rapid rise to success is inspiring others to follow in my foot steps. I bring a unique enthusiasm into any environment. Nearly two decades of sales and service sector experience are the foundation of my natural success in the real estate business. With creative ideas and en eye for detail, I use my unparalleled work ethic to help people find exactly what they're looking for at the best possible price. Whetheryou are buying or selling your first home or searching for that next great investment property, I am the one you want negotiating the deal for you.
JESSICA PETERSON
Jessica is an award-winning ICON real estate agent and coach to real estate agents. A er Jessica's husband was in ICU; it changed her life. She's passionate to educate people about real estate and to create their own lifestyle plan with her proprietary systems. Being pained to see people in the wrong home, Jessica educates to discover the right home. Jessica also educates on how to sell for top dollar. She's CEO of Abodence; a short term vacation rental company. Married for 25 years and blessed with an 18 year old daughter a er being told couldn't have children.
WHAT SETS YOUR BUSINESS APART? I provide white glove luxury services to all of my clients. I work with all clients. This process is stressful enough to go through. I like to make it as smooth and stress free as possible. I like to provide the elite customer service with a personalized experience. I offer a wide range of services from helping clients find the perfect home to helping them sell their existing home. I am always available to answer any questions that my clients might have, no matter what time of day that might be. I truly am a 24/7 Real Estate professional. I also work for the best brokerage in Sarasota that has recently listed the most expensive residential listing in Sarasota County ever!
National Association of Realtors
Melissa Kobielnik
Living Vogue Real Estate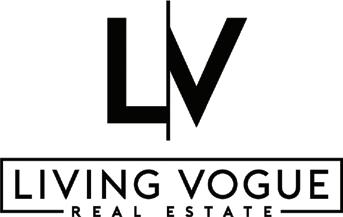 M 941-928-9067
1540 Main Street, Sarasota
Melissa.kobielnik@livingvogue.com
mkobielnik.livingvogue.com
Closingdealsinheelssrq
WHAT SETS YOUR BUSINESS APART? What sets me apart is my experience that allows me to serve people in residential and commercial real estate. I was in the mortgage and banking industry for two decades, best selling author, certified business and life coach, marketed most expensive real estate in the world and developments, speaker, and property manager owner. For fun I got my forest bathing certification.
FROM A CLIENT'S PERSPECTIVE Jessica Peterson is by far the best realtor we have ever worked with. Jessica had the professionalism and experience and foresight to competitively get us under contract immediately by providing constant and accurate guidance throughout the whole process. Having a realtor who completely went to bat for us, worked non stop behind the scenes to close the deal for us and who did endless research to provide answers in areas of concern gave us such confidence in securing our dream home in Sara-
Jessica Peterson
Living Abundantly Group
brokered byeXp Realty
M 941.237.0916
Serving Sarasota and surrounding areas
livingabundantlygroup.com facebook.com/livingabundantlygroup
"I BRING A UNIQUE ENTHUSIASM INTO ANY ENVIRONMENT."
"IT IS MORE THAN REAL ESTATE. WE CREATE LIFESTYLES."
VOTED ONE OF "SARASOTA'S TOP 12 REALTORS" BY SRQ MAGAZINE READERS
JESSE BAUER
"Born and raised in Sarasota, I have a true love for the beautiful city I grew up in and the changes I have seen over the years. I enjoy spending time with my wife and li le pup Cooper. Fitness is a core belief of mine. Bucs football, comic book movies, and bourbon are some of my favorite things. Real Estate is a career I have found myself extremely passionate about. I pride myself in being the most dedicated, knowledgeable agent I can be for my clients.
MOLLY HIGDON
Molly Higdon, a Sarasota local since 2010, a ributes her education in Business Marketing and Management and her passion for helping others as the groundwork for her success in Real Estate. Molly has built a reputation for her refreshingly friendly customer service and is known for her a ention to detail, strong work ethic, professionalism, and integrity. Molly is commi ed to providing the highest level of representation to her clients. Her goal is to create a stress-free, enjoyable and profitable experience for every client whether they are buying or selling.
WHAT SETS YOUR BUSINESS APART? My track record with clients. I hold myself to an extremely high standard by going far beyond what the traditional real estate agent will offer you. My clients will tell you the same story! I love what I do and when you work with me you have a professional doing everything in his power to make sure your goals are met!
MY MISSION To achieve greatness and fulfillment in all aspects of life.
A CLIENT'S PERSPECTIVE Selling a home can be very stressful but Jesse was there with us every step of the way to ensure we had a smooth experience. We were able to get exactly what we wanted and believe that is only because we chose such a hardworking and responsive agent! I would recommend him for your next sale or purchase!
Re-sales, Waterfront, First Time Homebuyers Luxury, Investment Properties
Jesse Bauer
Keller Williams on the Water M 941.465.8583
1549 Ringling Blvd, Sarasota
jessebauer@kw.com
jesse.sarasotagulfcoastrealtors.com
realtorjessebauer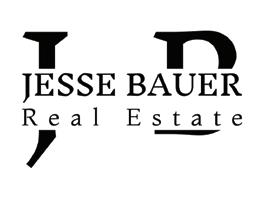 MY MISSION As a member of the Sarasota Gulf Coast Homes team, our mission is to deliver excellence and aim to exceed expectations in everything we do. Our goal is to guide you successfully and easily through the contractual investment and emotional decisions involved in the real estate process. We are committed to providing you with superior service and expertise.
A CLIENT'S PERSPECTIVE Molly is hands down the best realtor in the market. She is knowledgeable and truly has her clients' best interests at heart. She is working around the clock for them and is one phone call or text message away. She gets to know you right away and is working on your behalf from the moment she meets you. If you want results and someone who is going to work for you and your best interest, Molly is the one!
Molly Higdon
Keller Williams on the Water M 941.875.1722
1549 Ringling Blvd, Sarasota
molly.higdon@kw.com
mollyhigdon.sarasotagulfcoastrealtors.com mollyhigdon_realtor
"REAL ESTATE IS A CAREER I HAVE FOUND MYSELF EXTREMELY PASSIONATE ABOUT."
"I STRIVE TO EXCEED EXPECTATIONS IN ALL THAT I DO. MY GOAL IS ALWAYS TO HELP YOU ACHIEVE YOURS."
VOTED ONE OF "SARASOTA'S TOP 12 REALTORS" BY SRQ MAGAZINE READERS
do your best and get even more fit! Audrey Wilhelm (on P-Fit Sarasota): I have never felt more supported and successful since I started going to P Fit. The coaches are wonderful and truly treat you like family. Now, I can't imagine not going.
BEST YOGA STUDIO Hot Yoga 4 You
Wake up and sun salutation your way into a good mood with these Sarasota spaces using downward dog to uplift your day. HOT YOGA 4 YOU nama-stays in the Platinum spot this year while BODY HEAT HOT YOGA relaxes into a Gold pose. BHAVANA YOGA STUDIO stretches its way to Silver and DHARMA YOGA SRQ breathes into Bronze. Lay down your mat at Honorable Mentions—Yoga Shack, Thavma Yoga Lakewood Ranch, Pineapple Yoga + Cycle Studio | SRQ and Thavma Yoga, Sarasota. Crystal Harvey (on Hot Yoga): Great atmosphere, great instructors and love the owner! Catherine McCarty (on Hot Yoga): I love going to this studio! It's so clean and spacious, and it's welcoming to all levels. Yolanda is so kind and such an encouraging instructor. Jessica Lanuto (on Body Heat): All are welcome, no judgment, a place to practice, progress, heal, and rest. Wonderful, experienced teachers. This is yoga. Linda Pelletier (on Body Heat): Am a member here and love it! Best classes and best instructors. Janet Knudson (on Bhavana): An excellent yoga studio with outstanding instructors. Wide variety of classes too. Garrick
Castro (on Bhavana): A hidden gem. Because of the smaller class sizes, you get the intimacy and personal experience of a boutique studio. I love that they offer flows and classes for all ages and levels. This is also the only studio in the area that offers regular breathwork classes! I was amazed to see this offered every Saturday along with a sound bath. Barbara Schuh (on Dharma): Love this studio and the variety of classes. I walk out the studio relaxed and rejuvenated. Lisa Whittaker (on Dharma): Absolutely love the personalized, caring classes. Not your regular studio as this is such a special place. Noelle is the heart of Dharma. Maureen Hildebrand (on Thavma Yoga Sarasota): Life changing sweat surrounded by amazing people! Sandra Gal (on Pineapple): I love the authenticity of the studio and especially of the owner Claudia. She serves her community in a way that is all heart-centered and full of truth.
BEST AESTHETICIAN Honeyglow by Dee Aesthetics
Anyone who's ever had their school picture taken knows there is one small thing that can ruin a day in an instant—the dreaded zit. Keeping your face photo-ready starts with clear skin and clear skin starts from within. These pore-professionals know just the serums and potions to keep your skin looking youthful and radiant—no spells required. HONEYGLOW BY DEE AESTHETICS was a pimple-popping Platinum
winner while readers got their glow at Gold winner SPA HOLLYWOOD, BRANDY PARROTT. Relax for a face mask at skin-saving Silver winner YOUR AMAZING DAY SPA or try out Bronze beauty BLUE DOOR SPA & SALON. Other spots to get you ready to face the day are Honorable Mentions—Sirius Day Spa Salon & Med Spa, Lakewood Ranch, West Coast Plastic Surgery, Mariah Malzan, FACEPOP-Skin Clinic-Spa Facials Lakewood Ranch & Sarasota and Rita Medical Elite. Kait Keiper (on Honeyglow): Dee is an awesome aesthetician. She has an incredible following and such a great vision for her business. Every time I walk into her office I feel instantly relaxed. She's simply the best at what she does, I won't go to anyone else! Marissa Maulbeck (on Honeyglow): She is the most amazing woman and she really takes time with you and teaches you about your skin. Kimberly Poonai (on Spa Hollywood): Brandy is so personable and knowledgeable. She loves her job and it shows. Ginger Kimler (on Spa Hollywood): Brandy is the best at what she does. I can show up stressed, and within seconds my entire body relaxes when I get on her table. She works quickly yet thoroughly, explaining what she's doing and why. And she's delightful to talk to throughout! I now travel almost two hours each way just to see her. Tracy De Chevron Villette (on Your Amazing): This is the most relaxing place on earth! I've had many facials and always leave with amazing results.
126 | srq magazine_ APR23 live local
My skin thanks you! I love the products you use and the application is always with a gentle touch.
Sallie Walker (on Blue Door): Every time I go, I leave feeling very special. Who could ask for more?
Rebecca Bailey (on Blue Door): They make you so comfortable and give great service no matter what you have done—from eyelashes and facials to pedicures. They have very talented people.
Catherine Aganmayo (on West Coast): I've never felt more confident in my skin than when Mariah Malzan has been taking care of it. I have seen such a huge difference in not only my skin but I'm so much more confident! She makes me feel beautiful.
Mackenzie Quigley (on West Coast): Mariah is extremely thorough and knowledgeable. She has helped my skin through both at-home and in-office care. She's the best! Pat Hull (on Rita Medical): They explain the different treatment options for each individual and never try to 'sell' a product or procedure. That is why I always feel confident consulting with the team. I leave feeling refreshed and know that I am treating my skin the correct way.
BEST DAY SPA Sirius Day Spa, Salon & Med Spa, Lakewood Ranch
Everyone's idea of heaven on earth is a little different. Some might want to spend hours at the golf course. Others on a shopping spree. Some under the shade of a palm tree at the beach. But for
most, we can agree, a whole day of luxurious spa treatments is fairly undeniable. So, when the day calls for mudwraps and facemasks and deep tissue massages look no further than these spa-ciel spots.
SIRIUS DAY SPA, SALON & MED SPA, LAKEWOOD RANCH had readers zenned out for a peaceful Platinum while L. SPA had readers feeling cool as a cucumber in Gold. BLUE DOOR SPA & SALON was a sauna-sational Silver winner and YOUR AMAZING DAY SPA was a blissed out Bronze. Spend the day treating yourself at Honorable Mentions—Lotus Aesthetics and Wellness, SHINE IV Drip Spa, Spa Hollywood and FACEPOP Skin Clinic, Spa Facials Lakewood Ranch and Sarasota, Spa Lali Wellness LLC, Sirius Day Spa and Salon & Med Spa, UTC. Taylor Montoya (on Sirius Day Spa, Lakewood Ranch): Best one-stop salon and spa in the area. Judy Athari (on Sirius Day Spa, Lakewood Ranch): Sirius Day Spa offers a wide variety of services. The owners educate themselves, invest in the newest equipment and they bring in the best, professional service providers. Every time I arrive, they make me feel like the most important person in their day. Taylor Underwood (on L. Spa): L. Spa got my vote because of their staff. Every time I go I feel so loved, so seen, and so memorable. I look forward to going there because they are so knowledgeable and kind. Heather Epple-Melat (on Blue Door): They have wonderful staff and have been so attentive
with all services I have gotten. Tracy De Chevron Villette (on Your Amazing): Had a couple's facial and wine and cheese tasting. It was a mini vacation and super relaxing— leaving us refreshed and ready to start our week. Everything was taken care of with such great detail that we felt spoiled! This is the best gift for anyone you love. Sarah Bakr (on Lotus): Chelsea is so knowledgeable and has created a serene and comfortable space for clients! She recommended the best products for my skin type. Andrea Ohmes (on Spa Hollywood): Just go! You will not be disappointed! Beth Sheely (on Sirius Day Spa, UTC): So beautiful and relaxing. Friendly and professional. Love my visits.
BEST LOCAL HAIR SALON The Beauty Bar | SRQ
A great outfit can make your day, but a great haircut can make your year. Playing dress up shouldn't just be saved for your clothes. With so many styles, cuts and colors to choose from, mixing up your hairstyle is a gamechanger. Perm your straight hair, dye your golden locks pink, shave your head! We only live once—might as well try it all out! THE BEAUTY BAR | SRQ permed their way to Platinum while NUOVO SALON GROUP cut into the competition for Gold. INTREPID SALON snipped their way to Silver and THE CONFIDENCE FACTORY HAIR SALON bobbed their way to Bronze. Treat yourself
srq magazine_ APR23 live local | 127
to a trim at Honorable Mentions—Red Feather Salon, Blue Door Spa & Salon, Yellow Strawberry Salon at Lakewood Ranch, Cutting Loose Salon, Mint Salon, Spa Hollywood, Sirius Day Spa Salon & Med Spa, Lakewood Ranch, Fresh Salon & Spa, BT on the Blvd, and Blow La La Full Service Salon & Blow Dry Bar. Pam Kandziora (on The Beauty Bar): Beautiful salon with a talented entrepreneurial owner. Wonderful experience! Karissa Hyslop (on The Beauty Bar): Kelly is amazing! She has transformed my hair. Susan Kelly (on Nuovo): The most amazing place to relax and know my hair is always the best it can be. Stormy Dulovich (on Intrepid Salon): Best hair stylist and color I've gotten since we moved to SRQ. Seventh salon and my last! Erin Cigich (on Intrepid): My hairstylist of 10+ years recently moved to this salon. The owner here is warm and welcoming. The staff is happy and kind. The space feels modern and cozy. It's a winner. Ashley Trautvetter (on Confidence Factory): Been a client of Lynn's for over five years, have had nothing but a wonderful time every visit and my hair looks and feels amazing!
Denise Wharran (on Confidence Factory): She's amazing with anything color! Ellie Jarvis (on Blue Door): Lots of services in one place. Great staff. Ann Sebastian (on Yellow Strawberry): As a snowbird I look forward to my hair cut with Guinevere—she is a super young lady with a huge talent for short hair. Martine Moscovita (on Yellow Strawberry): Been going for eight years and have never been disappointed!! Melissa Dunkel (on Cutting Loose):
Always professional. Always on trend. Always first class. Always feel great when I leave! Ginger Kimler (on Spa Hollywood): I travel from St. James City just to keep going to this salon! It's great to be able to stack services and do everything in one day— facial, manicure, highlights, and haircut. And I could do more if I wanted! Then go shopping in the cute boutique! What a gem of a salon. Taylor Montoya (on Sirius): I love every hairstylist. Kim Ogilvie (on BT): Brandon Turner speaks sophistication and style. Trained in the French technique of cutting, he is hands down, the best stylist in town. Jewel Truman (on Blow La La): Ashleigh the owner takes very good care of her clients and staff. Everyone is always super friendly and uplifting. The prices are very fair for the market.
BEST MASSAGE Blue Door Spa & Salon
Life can be exhausting so when you knead a massage head over to these sensational spas because there's nothing better than laying down for an hour or so and letting your worries wash away as someone works out the knots. BLUE DOOR SPA & SALON pulsed into Platinum while SIRIUS DAY SPA SALON & MED SPA - LAKEWOOD RANCH lands in Gold. Readers felt relaxed at Silver winner DRAGONFLY INTEGRATIVE WELLNESS and MARCY YARBOROUGH was a Bronze best. Unwind from your day at these other Honorable Mentions—Spa Lali Wellness, Spa Hollywood, SRQ Acupuncture & Massage, Unwind SRQ Massage, Neuromuscular and Wellness Studio,
Sirius Day Spa, Salon & Med Spa, UTC, Flow Massage, Southside Massage SRQ and Sarasota Integrated Health and Wellness. Vilia Dragovoy (on Sirius): The best massage in town, and with a vast choice of highly qualified masseuses, it is easy to find personalized care at a convenient time. Scott Coblentz (on Dragonfly): Brittany is hands down the best and most unique massage therapist in SRQ. Jenni Meyer (on Dragonfly): Hands down the most nurturing and healing massage experience. Every moment is personalized for the individual's needs. Jane Hyde (on Marcy Yarborough): Always has time for you. She's very knowledgeable and a true professional. Anthony Gillis (on Yarborough): I have chronic back pain due to an accident years back. Marcy not only relieved the pain but also helped me do things in life I had to skip out on before—thank you, Marcy! Zoë Stone (on Spa Hollywood): Amazing and relaxing across the board. Russ Gill (on Unwind): As a competitive swimmer, I stress my muscles daily. At Unwind, Heather is able to release the tension in my muscles and keep me feeling good and swimming. Margaret Taylor (on Sirius): Tommie is professional and knowledgeable and spends extra time dealing with any physical issues one might have. His expertise is evident and I highly recommend him. Pamela Cusimano (on Sarasota Integrated): Acknowledging their excellent massage skill services! Jesi gives a wonderful, therapeutic massage. There is no way you won't feel better—the best massage I've ever had!
128 | srq magazine_ APR23 live local
BEST MANICURE/PEDICURE Blue Door Spa & Salon
Humans love to accessorize—why stop at painting your face when you can also paint your nails! A dash of color at the end of your fingertips can add just the right sparkle to your days—especially if you're looking down at them typing for hours on end. BLUE DOOR SPA & SALON polished their way to a Platinum win while INTREPID SALON glittered into Gold. SIRIUS DAY SPA, SALON & MED SPA, LAKEWOOD RANCH nailed the Silver spot and PAINT NAIL BAR, SOUTH SARASOTA buffed their way to Bronze. Deck out your digits at Honorable Mentions—Spa Hollywood, PAINT Nail Bar Lakewood Ranch, Blossom Nail Lounge, Nails by Cassie, Bee Nails, Star Struck Nails SRQ and Sirius Day Spa, Salon & Med Spa, UTC. Ellie Jarvis (on Blue Door): Great staff and services. Veronica Rosas (on Intrepid): Stephanie is a professional and experienced in performing the best nail and pedicure utilizing topnotch products. Her previous experience is at luxury hotels and nail studios and she's bringing it here. The salon is welcoming, clean and friendly. Judy Athari (on Sirius): Marci at Lakewood Ranch and Kimberly at UTC are both wonderful. Mark Freedman (on PAINT): As a male patron, I've never had a pedicure as professional and comfortable as at Paint. Amanda Zipperer (on PAINT): All organic products.
BEST EYEBROWS/EYELASHES Waxing The City
Often overshadowed by the mop of hair on our heads—eyelashes and eyebrows deserve just as much maintenance and care. Eyelashes and eyebrows help us be expressive as they are a natural enhancement to our emotions and eyes. Long, lush eyelashes can make us look more awake and alert while perfectly penciled eyebrows can give us a signature look. WAXING THE CITY is a plush Platinum while OMG LASHES, OLIVIA GIBSON glams it up for Gold. BLUE DOOR SPA & SALON is a showstopping Silver and LASH BABE SRQ brightens up your face for Bronze. Tend to your lashes at Honorable Mentions—Spa Hollywood, Brandy Parrott, Sirius Day Spa Salon & Med Spa, Lakewood Ranch, Adri Glamour Lashes, Sirius Day Spa Salon & Med Spa, UTC and Habit Lash Artistry and Bonafide Brows. Karen Lumpuy (on Waxing the City): Love the customer service! They always do a great job. Melanie Gibson (on OMG Lashes): Absolutely love Olivia. I have been going to her for a while now. She is the only one I trust. She uses all American products which I love. Cristina Punilos (on OMG Lashes): I had a wonderful experience with Olivia. She made me feel good. She definitely is my go to girl when it comes to eyelashes. Rebecca Bailey (on Blue Door): Best eyelash application I've ever had! Lauren Enyeart (on Lash Babe): Lash Babe is by far my favorite lash gal, I just moved from Texas so I knew it
was gonna be hard to find somebody. Jessica is quick, yet does an amazing job. Her studio is gorgeous and clean, located central to everything! Allison Petrat (on Lash Babe): I've been going for a year now. Can't believe it; I haven't stuck with one lash person this long before. Her professionalism and personality keeps me going back. Rachel Robert (on Spa Hollywood): Ask for Hilda! Cindy Fornelli (on Adri): Adri does wonderful lashes, which look glamorous yet natural. Her studio is clean and bright and she is delightful. Kathy Robertson (on Bonafide): I love that I now have eyebrows. I've moved across the state but will drive back for touch ups! Jessica Braggins (on Bonafide): I am originally from Florida and currently living in Virginia. Every time I travel home to see family I make sure to make appointments with Rebecca at Bonafide Brows! I have yet to find anyone as professional and amazing as her. I will continue to travel to Sarasota for services from her!
BEST WELLNESS CENTER Salt of the Earth Sarasota
Going to the gym and eating spinach is part of the equation but these days there are so many different ways to better yourself. From sweating it out in the sauna to leaving your self care to the powers of salt— Sarasotans never tire of the journey to wellness. SALT OF THE EARTH SARASOTA secured their top spot once again as the Platinum winner while BLUE
srq magazine_ APR23 live local | 129
DOOR SPA & SALON was a Gold go-getter. PURIFY
AN URBAN SWEAT LODGE sits comfortably in Silver and TOTAL BODY WELLNESS wants the best for you in Bronze. Up your health game at Honorable Mentions—Sirius Day Spa Salon & Med Spa, Lakewood Ranch, SHINE IV Drip Spa and Sarasota Center for Acupuncture and Nutrition. Pamela Sennott (on Salt of the Earth): The salt bed is divine and nothing compares to the ambiance of their large mediation room. Mary Ellen Moulaison (on Salt of the Earth): Love the atmosphere and the people that work there. If you want to relax and block it all out this is your place. Just breathe! Joe Rizzo (on Purify): I'm a charter client of Purify. Samantha Albano is a total professional. She characterizes Purify as "a sweat lodge", but it is so much more. Do your body and yourself a treat, and try Purify. You won't regret it. Sam Albano (on Purify): Purify cures any mood that I am in. If I'm tired, I nap; if I'm stressed, I warm up with the infrared heat and unwind as it calms my parasynthetic nervous system. On the other hand, if I'm feeling sluggish, need to detox, or need to feel rejuvenated or energized, I sweat it out and then hop into the cold plunge! It takes care of everything from head to toe! Estrellita Torres (on Total Body): The owner makes sure everything about my service goes perfectly. I feel amazing from the moment I walk in knowing I'm in good hands. I have been to different spots before but I have never found anyone more professional than her. I will never stop going.
CONSUMER SERVICES
BEST CAR DEALERSHIP Sarasota Ford
Driving around town can be a treat with the right wheels. Seat warmers in the winter, consistent cool air to beat the heat, plush leather to lean back into— finding the perfect car is the first step of getting from A to B. Readers sat back and enjoyed the new car smell at these winners. Pulling up into Platinum is SARASOTA FORD with COX CHEVROLET shifting gears to get the Gold. LEXUS OF SARASOTA sped into Silver and FIRKINS CHRYSLER JEEP DODGE RAM backed into Bronze. Take a spin at Honorable Mentions—INFINITI of Sarasota. Brad Blacquiere (on Sarasota Ford): Sarasota Ford treats me like family and I trust that the service team has my best interest in mind, only selling me what I need when I need it. The café, massage chairs and movie theater are an added bonus! Sometimes I forget that I'm at a car dealership when I'm there! Scott Donaldson (on Cox): Best, mostcaring dealership I've ever been to. You feel like family from the moment you walk in. If you've been there you know and if you haven't you must do yourself a favor and go. Philip Garbera (on Cox): They had the car I wanted, but I live over 100 miles from the dealership. I was able to work out a deal (including my trade) with Ayman through text and email. His communication was great! The whole process was a
breeze, including working with the finance manager. Dennis Righter (on Lexus): Nice people selling a great product. I have dealt with Lexus dealers all over the country and this one is the best. Tammy D. (on Firkins): These guys always give us 5-star customer service—every department, every time!
BEST CAR DETAIL Xcelleration Detailing
A cleaning job so important they made a song about it—working at the carwash—takes our rides from hot mess to hot wheels. XCELLERATION DETAILING polishes the competition for yet another year in the Platinum spot. JOHNNY'S CAR WASH maintains their Gold streak and SUNCOAST AUTO SPA OF SARASOTA moves into a Silver standing. Buffing into Bronze is INTERNATIONAL AUTO SPA.
Kayla O'Brien (on Xcelleration): Christian and his team always go the extra mile with extreme attention to detail! I love working with them–their passion shows through their work. Brianna Agosto (on Johnny's): Staple, classic, has been for years! Jami Grubbs (Suncoast Auto Spa): Consistently providing high quality service for my vehicles.
BEST PRIVATE GOLF COURSE Lakewood Ranch Golf and Country Club
For Sarasotans, tee-time has a whole different meaning. No delicate cups or English breakfast in sight—just perfectly manicured green grass and
130 | srq magazine_ APR23 live local
the echo of endless 'whacks' for afternoons on end. So what are you waiting for? Get your clubs ready and head over to LAKEWOOD RANCH GOLF AND COUNTRY CLUB for a Platinum par-tee or try Gold winner LAUREL OAK COUNTRY CLUB if you've never been be-fore. Score a Silver winning hole in one at UNIVERSITY PARK COUNTRY CLUB or go-cart over to Bronze winner THE MEADOWS COUNTRY CLUB Go club hopping and spend your days at Honorable Mentions—Ritz Carlton Members Golf Club, The Resort at Longboat Key Club, The Concession Golf Club, The Founders Club, Streamsong Resort, TPC Prestancia, Mission Valley Golf & Country Club, The Venice Golf and Country Club, Village Green Golf Club, Boca Royale Golf & Country Club and Rosedale Golf & Country Club. Helena Blasewitz (on Lakewood Ranch): The courses are impeccably kept and the dining facilities are fabulous. Abby Gerrity (on Laurel Oak): Best family-friendly golf environment in the region. Courses are in great condition, pro staff is amazing and the members are the best! Hannah Puckhaber (on The Meadows): I lived in The Meadows for many years and had the pleasure of hosting friends who played golf. They all commented on the beauty of the course and the care given to it by the staff. Michael Juceam (on The Founders): The most welcoming and beautiful club in Sarasota. Blanca Sandoval (on Streamsong): Just trust me, it's worth it. Oggy is one of the best caddies! Allison Cavallaro (on TPC Prestancia): Best maintained
course. Roberta Molaro (on Village Green): Beautiful, well-kept small course that offers a social membership for non-golfers. Friendly management.
BEST LOCAL VETERINARIAN Animal Health Center
The bond between animal and owner is fur-ever. We love our furry friends fiercely and when they're feeling a bit woof these very special vets help them heal. ANIMAL HEALTH CENTER deserves an a-paws for winning Platinum back to back while CLARK ROAD ANIMAL CLINIC had readers barking up the right tree for Gold. DESOTO ANIMAL CLINIC is an a-meow-zing Silver winner and SARASOTA ANIMAL HOSPITAL is the Bronze pick for your best buds. Try out the animal lovers at Honorable Mentions—West Coast Veterinary Center, Cat Hospital of Sarasota, Forest Lakes Animal Clinic, Sarasota Animal Medical Center and Gulf Gate Animal Hospital. Shannon Jones (on Animal Health Center): So happy to have found this incredible team! Everyone is friendly and caring—from the doctors to the reception team. Super trust them with our cats and appreciate their lack of price gouging and unnecessary testing. Linda Everson (on Clark Road): Absolutely love the staff. Dr. Smith was very kind, sincere and understanding with our emotions when we had to send our baby girl over the rainbow bridge. Offers different options for care that would be best for your 4 legged friend. Gina Furey (on Forest Lakes): He is the most caring and
gentle veterinarian I have ever bought any of my pets to. He sat and listened to me for as long as I needed to share all of my concerns about my geriatric kitty. Arthur Boyce (on Forest Lakes): The most kind, caring doctors and staff. Wonderful medical advice in a thoughtful manner. They treat each animal as if it is the most important thing in the world! Alyssa Holcomb (on Sarasota Animal Medical Center): Shout out to Sam for being an excellent source of joy and comfort when our animals need our help. Camron Rosenberg (on Sarasota Animal Medical Center): This vet's office has been taking great care of my three dogs since we moved here. They are holistic and offer a good teeth cleaning service for my dogs as well. Highly recommend them.
BEST PET RESORT AND BOARDING
Ace Pet Resort
While you jet off to your next destination, treat your four-legged friend to a Sarasota staycation. Rather than convincing your neighbor to check up on Sparky once a day, leave him with purr-fessionals who can provide meals, playtime and snuggles they'd be missing in your absence. ACE PET RESORT is a pug-worthy Platinum while BAYSIDE PET RESORT, SARASOTA growls into Gold. BAYSIDE PET RESORT, OSPREY snakes their way to Silver and PET PARADISE LAKEWOOD RANCH is a barking best in Bronze. Leave your companions at these other pet champions at Honorable Mentions—Bayside Pet
srq magazine_ APR23 live local | 131
Resort at Lakewood Ranch and K9 Korral. Melissa Tomasso (on Ace): I love them! I love the group play and personal attention my doggies feel when they are there, not to mention the personal attention I receive when checking them in. I always feel confident that my doggies are in good hands when I am away. Melissa Evans (on Bayside, Sarasota): Bayside truly cares for every four-legged and two-legged client that comes through their door. Alyssa Schlegel (on Bayside, Osprey): Leaving my dog anywhere is a struggle as I can be a nervous dog mom leaving her. The people at Bayside Pet Resort make me feel confident in who I am leaving her with! She gets one-on-one time and lots of snuggles. You couldn't ask for a better pet resort!
BEST MOVING COMPANY
Pampered Moves
Every element of uprooting your home from one place to the next is stressful but the simple act of physically moving all the items certainly takes the cake. A lifetime of living can equal hundreds of pounds and when you're trying to start fresh it's best to hire the best of the best to move your bits and bobs. PAMPERED MOVES pack it up for Platinum while SUNSHINE MOVERS OF SARASOTA grabs a Gold win. STRONGER MOVING AND DELIVERY SERVICE gets you settled in Silver and SPIRIT MOVERS boxes it up for Bronze. Aaron Goldberg (on Sunshine): Best moving company in the area
hands down. Daniela Ferrer (on Stronger): Highly professional. Always taking good care of their employees and customers, getting closer and closer to the community. Ashley Ciferno (on Stronger): They always have the best customer service, and they work so hard. They are a family, and it shows in how well they take care of other families. Samantha Cummings (on Spirit): Smiley and his crew take the utmost care of their clients and their personal belongings. No job is too big or too small for these guys. Excellent customer service every single time.
BEST HOME CLEANING SERVICES Kiro's Cleaning Experts
We all know how it goes. One dish turns into twenty. The dust bunny under the couch grows an entire extended family. Until one day you look around and realize it's time to call in the big guns. KIRO'S CLEANING EXPERTS is a Platinum winner dusting the competition. RISE TO SHINE CLEANING gets your house gleaming like their Gold win. SARASOTA PRESSURE CLEANING sweeps up in Silver and ZIPPZ EXTERIOR CLEANING is a Bronze winner. Michelle Brito Belisario (on Kiro's): They are so dedicated and passionate about their job. They know how to treat the customers the best way. The owner is a woman that encourages her dreams every day and with her hard work, she makes her company the best! Alison Holsbeke (on Sarasota Pressure): Always goes above and beyond. Gary Halbert (on
Sarasota Pressure): Jennifer runs a very customerfocused business. Jen Salem (on Zippz): Z and Peter are amazing and they have such wonderful energy and are hard workers—they are the best around!
BEST RUG AND CARPET CLEANER
Overturf's Floor and Fabric Care
Red wine never met a carpet it didn't want to ruin. These days however there's typically a solution for life's accidental spills. OVERTURF'S FLOOR & FABRIC CARE is a Platinum pick to perfect your plush floors while JOHN THE BUTLER CARPET gets the grime out for Gold. QUALITY COUNTS CARPET, UPHOLSTERY AND CLEANING steams into Silver and EXTREME STEAM CLEANING SERVICES brushes up on Bronze. Find your best fix at Honorable Mentions—Gulf Coast Carpet Cleaning and Ideal Carpet & Tile Cleaning.
BEST LOCAL DRY CLEANING
Carlson Cleaners
Sometimes we need more than a simple wash and dry. From vintage silks to first-day-of-work-whites a good dry cleaner will have you feel sharp and looking crisp. CARLSON CLEANERS presses your shirts to perfection winning Platinum while BOB'S LAUNDRY & DRY CLEANING is a Gold winner. Finishing the list this year is DISCOUNT CLEANERS who had readers buttoned up for Bronze. Marlane Wurzbach (on Carlson): Only good experiences with Carlson!
132 | srq magazine_ APR23 live local
Love their pick up and delivery service too. Miriam Esparza (on Bob's): Their laundry staff is always friendly, kind and professional. Their prices are great and the quality of service is phenomenal.
PROFESSIONAL SERVICES
BEST LEGAL FIRM
Berlin Patten Ebling, PLLC
Laying down the law is easier with a savvy litigator on your side. When you're in need of legal advice you can count on these BOSRQ winners. BERLIN PATTEN EBLING, PLLC doesn't object to a Platinum win while STALNAKER LAW, PA pleads guilty of winning Gold. Readers lead the witness to Silver winner LUHRSEN GOLDBERG, LLC and AFFORDABLE ATTORNEY GERLING LAW GROUP CHARTERED was judged to be a Bronze best. Fight back with Honorable Mentions— Shumaker, Loop, Kendrick, LLP, Williams Parker Harrison Dietz & Getzen, Riddell Law Group, Hale Law, Icard Merrill Cullis Timm Furen and Ginsberg, Najma Thompason and McNary Powers, PLLC. Louise Hamel (on Berlin Patten Ebling): Always thorough, dependable, dedicated and experts in real estate law. Bradley Spivey (on Berlin Patten Ebling): A wonderful work family that works hard for their clients! Jackie Marguglio (on Stalnaker): Kyle Stalnaker has helped me for years with family law matters. He truly cares
and is an expert in family law. He will go to bat for my family and will defend our interests with brilliant strategies. He is also realistic about the limits of the law and will never promise what he can't deliver. Lindsay Toy Swick (on Stalnaker): The absolute best legal firm. Kind, caring, understanding, all while fighting for what's right. There aren't enough wonderful things to say about Kyle and his team! Kristin Wolfrum (on Luhrsen Goldberg): The firm is truly unique in how clients, employees and community members are treated—the atmosphere and approach is personal and no one is treated as a number. There is so much support given to everyone the firm works with that it sets them apart from other local attorneys. Katrina Carlin (on Hale): Hale yeah. Meghan O'Connell (on Icard Merrill): Dedication to serving the community and providing unmatched legal services to their clients. Kathy Miller (on Icard Merrill): Icard Merrill is a full-service law firm that cares about its individual clients. David Sanford (on McNary Powers): Very accessible when needed, professional and effective. They get results!
BEST CPA FIRM
Sterling Tax & Accounting
Navigating the bottom line—whether it be for a growing family or fledgling business—is best done in close partnership with a trusted CPA. When we need more than blind luck and a calculator, we turn to the expertise and wisdom of our local CPAs to light the
way. STERLING TAX & ACCOUNTING is a Platinum plus sign while KERKERING BARBERIO wins Gold. JIM GAY, CPA is our Silver winner and MILES & THIRION takes Bronze. Head over to Honorable Mentions— Suplee, Shea, Cramer & Rocklein, PA, Womeldorph CPAs PA, Loid Tax & Accounting, Gardner & Thomas CPAs. Jim Ostrowski (on Sterling): Best client service I ever experienced. Katarzyna Chmist (on Sterling): Sterling is fantastic—Jeremy listened to me and really helped me find the solution we needed for our business! Bethany Silvis (on Kerkering Barberio): KB is simply the best. They not only care about their clients but also their staff. They are very active in the community and are always striving to do more. Kelly Hazledine (on Kerkering Barberio): Dedication. Liz Coursen (on Miles & Thirion): M&T has handled the finances of generations of my family. Kimberlie MacDonald (on Womeldorph): Lifesavers is all I can say. Super awesome staff and up to date on regs and laws. Kristie Kindstrom (on Loid): Todd helped me with my small business and has the technical and practical experience to guide any individual or business.
BEST FINANCIAL ADVISOR
J &J Wealth Advisors
Money management takes infinitely more than Monopoly-level acumen. You can't pass go and collect two hundred dollars and the bank doesn't hand you a stack of rainbow colored money at the
srq magazine_ APR23 live local | 133
TOP 10 BEST PLACES TO WORK
beginning of your week—tragic, but true. In the real world, thankfully, financial advisors are here to translate the language of economics. J & J WEALTH ADVISORS takes the Platinum prize while GLENN SCHARF, SCHARF GROUP, LLC settles into Gold. FULL SPECTRUM FINANCIAL GROUP counts Silver as their win and AK INVESTING, LLC is a bondwinning Bronze. Count your cash with Honorable Mentions—Michael Calamaras, Calamaras Group and Forza Wealth Management. Rachel Glubiak (on J & J): Jen and Greg are incredibly passionate and are very involved in the community. They always have your best interest in mind and provide exceptional service. Cindy Muriel (on J & J): Makes me feel comfortable with something as intimate as my finances. Maor Benieshai (on Scharf): Highly recommend Glenn Scharf as advisor. Very professional and knowledgeable and will be there anytime you need him! Nimie Gill (on Scharf): Caring and compassionate about keeping you in-line with your financial goals. Bruce Goldstein (on Full Spectrum): True caring and extremely professional advisors. Tammy Daum (on AK): Anton is a brilliant financial advisor. Highly recommend him!
BEST LOCAL INSURANCE AGENCY
Dees Insurance Group
Protecting yourself is more than just wearing a helmet and seatbelt. Insurance provides us with worst-casescenario safety knowing we will have back-up if we
need to pay for an emergency. These Sarasota agencies are readers' top picks for putting them at ease. DEES INSURANCE GROUP picks up a Platinum win with BOYD INSURANCE & INVESTMENTS landing in Gold. WEST FLORIDA INSURANCE is a Silver sell and PURMORT & MARTIN INSURANCE AGENCY, LLC goes above and beyond for Bronze. Secure your peace of mind with Honorable Mentions—Insurance Time of Bradenton, Atlas Insurance, Insurance Man and Company, Warren Middleton, State Farm, Smith Insurance Group, Secur-All Insurance Agency and Richard Dean insurance. Paola Pomfret (on Dees): I have been with Dees Insurance for about three years now for home and auto and they are always helpful with sending me policy documents, processing payments, and questions on my policy. The team is very nice and helpful and I am very happy with them. Nikki Weiss (on Dees): Not only are they a solid, locally-owned company, they believe in the best interest of the client always. They also focus on education on the rates, protection and options not just to clients but realtors and lenders. J Marhet (on West Florida): Melissa runs a great crew. They offer unique solutions to their clients and they have a great owner to help with all of your options. Jill Kreiger (on West Florida): Melissa D'Angelo and her staff have saved us so much money on all of our insurance. They have the best customer service—there is no one else I would trust with my home and belongings!
Man): Courtney always responds with clarity and honesty. She's an insurance client's best asset. Jerry Birnbaum (on Middleton): I carry five policies with them and am satisfied with all aspects. Gayle Williams (on Smith): This is a smaller, family- run insurance company that provides the most attentive care far beyond the sale of the policy. I would never buy insurance from anyone but Cathy Smith or Alexis Meininghaus. Daniel Basinger (on SecurAll): I opened a restaurant recently and emailed my insurance needs to Sandra at Secur-All. She was able to shop around, find me the best possible insurance and arrange all the inspections needed within a one week period. This was crucial since I had a deadline at the bank and not being insured could have blown the whole deal. She never missed a phone call or email, I was really impressed with her care for her customers. Tyler Burkhart (on Richard Dean): They did an amazing job helping our family through Hurricane Ian claims.
BEST MARKETING AGENCY Grapevine Communications
Dianne McC (on Insurance
Brainstorming isn't just a fun activity teachers have us do in elementary school—those with big imaginations can make an entire career out of it. When you need that extra boost for your brand or a creative vision curated, you can count on the innovative eyes of our winners for best marketing. GRAPEVINE COMMUNICATIONS placed the right
134 | srq magazine_ APR23 live local
ads for Platinum while AG CREATIVE grabbed attention for Gold. WORDSLINGER MARKETING & PR spelled out a Silver win and THEIA MEDIA AGENCY emerged with billboard-ready Bronze. Get some great ideas from Honorable Mentions—IAS Marketing Services, On Ideas, DigiSphere Marketing, Next-Mark, and Priority Marketing. Jennifer Halbert (on Grapevine): The best group of professional people. Erin Sharp (on Grapevine): They are the best! Ali Alger (on AG Creative): AG Creative is simply the best. Good people, Incredibly talented, and a pleasure to work with. Maddie Oliszewski (on AG Creative): The most professional and upscale marketing agency in Sarasota. Alyssa Holcomb (on Wordslinger): Sharon Kunkel is an expert at her craft. She provides an exciting angle to all of her work, and she is a trusted name in our community. Melissa Parks (on Theia): Great at helping the locals get their voice out there. Dan Miller (on Theia): High-quality, intuitive, marketing programs from inception to execution. Helped me grow my customer base. Juliette Reynolds (on On Ideas): A fantastic group of marketers focusing on helping brands become the best versions of themselves. Erin Young (on On Ideas): On Ideas does great work for a wide range of clients, and they really care about people and the community. Lisa FloresBahena (on DigiSphere): Best in house team ever!
BEST VIDEOGRAPHER
Grapevine Communications, Dane Gass
Capturing life's big milestones through the lens allows us to look back and relive moments. And while a picture is worth a thousand words—a video can say millions. GRAPEVINE COMMUNICATIONS, DANE GASS produced Platinum worthy content while MAKSCHU PRODUCTIONS got Gold. TEST FLIGHT STUDIOS had Silver winning screen-time ready while two videographers kept the film rolling for fourth as Bronze winning tie BILL WAGY and JIM RAMER VIDEO PRODUCTIONS. Check out Honorable Mention — JD Creations. Evan Potter (on MakSchu): Christina and the team were so easy to work with from start to finish. Their attention to detail and communication skills are absolutely unmatched. I recommend them to everyone! Marianne Sibille (on MakSchu): They are creative, fast, easy going, great price and great results. Crystal Yoder (on Test Flight): Test Flight does a phenomenal job with the videography and post-production of all of our videos. They make you look great! I highly recommend them! Elise Ramer (on Jim Ramer): As a new provider on the block, Jim has already been doing amazing and important work. He produced a spellbinding series for the Jewish Federation of Sarasota, interviewing Holocaust survivors.
TOP 10 BEST LOCAL PLACE TO WORK
Don't let a long drive get in the way of you and the best job around. For Sarasotans looking for a short commute—these local legends are the way to go. Whether down the block or just around the corner, having your place of employment in the same zone as your zipcode is a perk some of us take for granted. Readers relied on these local spots and felt lucky to clock-in to these close to home hubs. THE TOP 10 BEST PLACES TO WORK: LIBERTY SAVINGS BANK, NEAL COMMUNITIES, FAWLEY BRYANT ARCHITECTURE, CENTER OF REVITALIZING PSYCHIATRY, BERLIN PATTEN EBLING, PLLC, DMSI INTERNATIONAL, STEP UP SUNCOAST, CHILD PROTECTION CENTER, STERLING TAX & ACCOUNTING and GRAPEVINE COMMUNICATIONS. Bill Rieger (on Liberty): Great teamwork. No politics. Ryan Powell (on Liberty): They treat you like family. After Ian, they were helping employees fix roofs, get gas for generators and deliver supplies. Amazing! Ahmad Shehadeh (on Fawley Bryant): Amazing team and genuine people! All businesses need to take notes on how to keep a healthy, happy and productive work environment. Stacey Marks (on Fawley Bryant): When Hurricane Ian hit just as I was about to start my new position with the firm, I received a text from HR to check in with me to see how I was doing or if I needed anything. That's when I knew FBA
srq magazine_ APR23 live local | 135
cared about their people. I had not even stepped foot in the door and they were reaching out. Alina Tourkova (on Center of Revitalizing Psychiatry): Awesome staff and cool atmosphere! Serai Santos (on Center of Revitalizing Psychiatry): I love working for CRP, from the manager to the staff everyone is so pleasant to work with. There is such flexibility and it is a real family friendly workplace to be in. I find myself very blessed to have this workplace as my workplace. Roberta Mclaughlin (on DMSI): At DMSI you are not just an employee but part of a family. Each and every person gives their all to make DMSI a success. It is a place of faith, great teamwork, integrity and achievement. Kelley Hammond (on DMSI): DMSI is not just a local business, they are impacting our local community. Led by the supercharged and inspirational CFO Jeneth D'Alonzo, DMSI is not just a place to work, it is a family. Sheila Miller (on Child Protection Center): The administration is passionate about the mission and supporting the staff. LouAnn Linn (on Child Protection Center): You won't find a better place to work than CPC. We all come together no matter what department you're in, to make sure we continue the fight of child abuse in our community and to be the voice of those most vulnerable. Shane Hughes (on Grapevine): This was the best move I could have made after 18 years in my prior marketing role. Great people, great atmosphere, and immersed in the community. Robert Holzler
(on Grapevine): Working at Grapevine is like coming home. The grapes are like family and we are all dedicated to doing the best job possible.
BEST CONFERENCE/MEETING FACILITY GROVE
The best business meetings start with the backdrop. Who wants to sit down in a windowless conference room when you can discuss exciting plans in a location that matches your enthusiasm and professionalism. These two favorite facilities help to elevate the confines of your conference and let your meeting take the mainstage. GROVE is our Platinum pick for this year followed by CONNECT CENTRAL who got the Gold. Ashley Ciferno (on Connect Central): Great facilities and services.
BEST CREDIT UNION Suncoast Credit Union
These spots make banking a breeze. SUNCOAST CREDIT UNION supplies Platinum-winning service while USF FEDERAL CREDIT UNION is a Gold hit. ACHIEVA CREDIT UNION is a Silver spot to spend your time and GROW FINANCIAL FEDERAL CREDIT UNION has the bucks for Bronze. Have a money moment at Honorable Mention—1st Street Credit Union. Shane Johnson (on Suncoast): Hometown feel when it comes to banking and service! Andrea Ohmes (on USF): Shawn at USF FCU is so helpful
and friendly! Susan Fletcher (on Achieva): Been a member for 25 years, best rates, quick response and friendly staff. Daysha Rosalee (on Achieva): Always willing to help and answer any and all questions. Taylor Ramer (on Grow): Wonderful customer service and assists with all of my banking needs. They are quick to do whatever they can for their clients.
BEST NETWORKING GROUP
Central West Coast Chapter of the Florida Public Relations Association
Serendipitously sitting next to a business lead at a dinner is great, but sometimes you need a more streamlined situation. Networking groups provide a platform for small talk to turn into big plans and help to get like minded people in the same space.
CENTRAL WEST COAST CHAPTER OF THE FLORIDA PUBLIC RELATIONS ASSOCIATION gave a Platinum performance taking the top spot with SWAT NETWORKING—SUCCESSFUL WOMEN ALIGNING TOGETHER on its heels as the Gold standard for get-togethers. LAKEWOOD RANCH BUSINESS
ALLIANCE was a Silver win and MANATEE CHAMBER OF COMMERCE helped create some Bronzewinning bonds. Turn up and chat up friendly faces at Honorable Mentions—SRQ Business Alliance, BNI Elevated Success and BNI Referral Champions. Sheryl Vieira (on Central West Coast): Members collected close to $600 for one member in Sarasota
136 | srq magazine_ APR23 live local
who was personally affected by Hurricane Ian. Sharon Kunkel (on Central West Coast): This is an organization that provides ample opportunities to learn, network and raise practitioners' skills through accreditation/certification. It's also an incredibly fun group of people to spend time with! Linda Von Tobel (on SWAT): A warm and welcoming group of ladies inspiring me to become more and do more in my business. Beth Graves (on Lakewood Ranch): More than just an amazing networking organization. They are extremely supportive of the area's non-profits–giving them the opportunity to introduce themselves to members and creating volunteer opportunities for LWRBA members to physically help the non-profits with the Alliance Gives Back. Tony Moore (on BNI): OMG this is the best group ever. I love being a part of it and they are all about passing referrals.
BEST NEW BUSINESS IN 2022 Sarasota Pressure Cleaning, LLC
Any job is hard, but starting a business from the ground up takes a certain type of tenacity. These new businesses on the block beat the odds and topped the charts as some of Sarasota's new favorites. SARASOTA PRESSURE CLEANING put on the pressure to win Platinum while BLUE PALM CANDLE is a glow-worthy Gold. OSCURA stepped out into Silver and PINEAPPLE KITCHEN burst on the scene
and into Bronze. Try out these other new Honorable Mentions—SHINE IV Drip Spa, Kingsley Event Consulting and AVLT Solutions. Cynthia Elliott (on Sarasota Pressure): As a female entrepreneur, Jennifer has built a relationship with the community and provides incredible service. She gives back consistently to those in need and is trustworthy. A winning combination of integrity and capability! Stephanie Merrithew (on Sarasota Pressure): Huge supporter in the community. They are great to work with—communication is excellent and their work is second to none. Alex Ingram (on Blue Palm): This wonderful local business has somehow managed to capture the magic of Sarasota in a beautiful range of scents and fragrances. Julie Apsey (on Blue Palm): I love the unique beach smells and the coconut wax that they use in all of their candles. Their candles are super amazing and smell like nothing else on the market. Jennifer Cardona (on Oscura): Oscura is a hidden gem. First the coffee and food are amazing! Second the atmosphere, they hold different events and artists during the week. It is also a space where you can come with your friends to hang out or come alone and make new friends. Linda Kubiak (on SHINE IV): Angie is amazing and has helped me so much in navigating through my cancer treatments and side effects. Very knowledgeable and caring! Lisa Tallman (on AVLT): I am so proud of my son, Ryan Tallman, for his hard work, integrity and professionalism in making his dreams come true!
PEOPLE &COMMUNITY
BEST BUSINESS LEADER Allison Imre of Grapevine Communications
A great business is nothing without a great leader and these winners had just the right tone to take their staff from stagnant to soaring. Collaborative, kind and focused on team building—you can count on these picks to put people first in the office. ALLISON IMRE of Grapevine Communications was the people's pick for Platinum with TONY DAUM, EXCELLence Performance getting a Gold star from their employees. Readers gave rave reviews for Silver winner KLARK KELLET, Scavengers Marketplace and KYLE HEMBREE now boasts a Bronze win.Other legendary leaders include Honorable Mentions— Karen Medford of Sirius Day Spas, Ron Earley and Jonathan Destouche. Karen Jones (on Imre): She is a leader among leaders. Her strength is being aware of the strengths of the people surrounding her in business. Fearless, charitable, compassionate, and brilliant sums up this amazing business leader. Lisa Grasso (on Imre): Truly an amazing leader! I have the privilege of working for Allison at Grapevine Communications. She leads with empathy and care for her team and creates a wonderful company culture where we all feel important and appreciated. She empowers each of us to lead in our own way.
srq magazine_ APR23 live local | 137
Kathy Morgan (on Daum): He encourages and guides everyone around him to rise above their best to reach excellence. He follows through on his promises and practices what he preaches. Caprill Hembree (on Hembree): Kyle gives back to the community, works tirelessly and puts individuals' community and hard, honest work above all. Paul Smith (on Earley): Ron's magnetic and compassionate personality reflects in his multiple businesses and the teams he employs. He has given back to his community countless times, recently been given a Key to the City from the Mayor, and creates a culture around him that is unlike any other both in personal relationships and in business.
BEST NONPROFIT LEADER Page Knoebel of Satchel's Last Resort Rescue and Sanctuary
Leading a team dedicated to non-profit work requires a certain level of focus and tenacity. Those who use these services rely heavily on their leader's ability to provide critical essentials such as food or childcare. They can't afford—sometimes literally— for anything to go awry. Keeping a good head on your shoulders and being able to keep going when the going gets tough is what makes these leaders stand-outs in their field. Readers relied on Platinum winner PAGE KNOEBEL of Satchel's Last Resort and know that JILL GASS, Easterseals SWFL provides a Gold standard of leadership. DOUG STALEY, Child
Protection Center set the bar for Silver and KRISTIE SKOGLUND, The Florida Center for Early Childhood went above and beyond for Bronze. Other impressive industry leaders are Honorable Mentions—Bill Sadlo, Boys and Girls Clubs of Sarasota and Desoto Counties, Sarah Parker, Women's Voices of Southwest Florida, Christin Lilly, SRQ Fashion, Susie Bowie, Manatee Community Foundation, Sandra Frank, All Faiths Food Bank, Angela Massaro Fain, Lisa Howard, Lighthouse Vision Loss Center and Tom Waters, Easterseals SWFL. Jill Creevy (on Knoebel): Page Knoebel, founder and president of Satchel's Last Resort, is 100% committed to rescuing those cats and dogs with nowhere else to go. She has devoted the last 20 plus years of her life creating a shelter and sanctuary where dogs and cats, thrown away by society, can receive the medical care, love and training they need to overcome their past obstacles. Robert Holzler (on Gass): The work she does at Easterseals is fantastic. Sheila Miller (on Staley): Doug breathes, walks and lives the prevention, intervention and treatment of child abuse. Shannon Maloney (on Staley): Doug is a force of nature in his leadership at the Child Protection Center. He puts his heart and soul into his work and has led the way for expanding services and reach (even through these difficult few years!) so even more children can find their path to healing. Kimberly Treharne (on Skoglund): Kristie has served The Florida Center for Early Childhood for more than 25 years. She's a strong, fearless leader who
has blazed a trail in Florida by becoming one of the first endorsed infant mental health clinical mentors and one of four child parent psychotherapy trainers in the state. She's known for always being at the table to collaborate with other organizations to meet our community's needs. She is consistently raising the bar for quality services through her compassion. Robyn Sadlo (on Sadlo): Bill has dedicated his life to serve the youth of Sarasota County. He has taken the Boys and Girls Club of Sarasota from one club on Fruitville Road to over six locations.
BEST FAMILY-OWNED BUSINESS Center of Revitalizing Psychiatry

Mom and pop shops, as they are lovingly dubbed, provide a level of personalized service that is hard to come by in a chain. There is proverbial—and sometimes literal—blood, sweat and tears put into the foundation of these businesses because they are directly tied to the people greeting you at the door. A smile from the man who owns the coffee shop or a free cookie from the woman behind the counter of her own cafe will always mean more and taste better than someone wearing the uniform of a giant corporation. Sarasota is swimming in small businesses and these were some of our readers' family favorites. CENTER FOR REVITALIZING PSYCHIATRY is a proud Platinum prize winner while THE BAZAAR ON APRICOT & LIME had readers going for Gold. PINEAPPLE
138 | srq magazine_ APR23 live local
KITCHEN secured a Silver win and BLUE DOOR
SPA & SALON got the vote for Bronze. Other family friendly businesses include Honorable Mentions— EXCELLence Performance and ATRIA Cafe. Katherine Longe (on Revitalizing): Family owned for almost 20 years! Anna Zayats (on Revitalizing): Such a wonderful family, all about their patients and employees! Lara Putnam (on The Bazaar): It is such a fun, funky place to visit, I try to go at least once a month. They have several local vendors that are fun to shop and much more. They have a great food truck that has a vegan and non-vegan menu and good live music. They also have different events, classes and guest vendors throughout each month, so when you go make sure you sign up for their email calendar. Love this place! Melanie Reda (on The Bazaar): This mom-and-daughter business has grown into an extended family of artists and craftspeople that have created a warm and loving environment for shopping and dining and music. It's lovely! J. Boxthorn (on Pineapple): After just three short years, this small family-owned business won the 2022 Best Small Business of the Year by the Manatee Chamber of Commerce. Donald Olson (on EXCELLence): We need to recognize effective leadership in our community such as this organization with a passion and motivation to empower others with valuable knowledge, skills, and abilities and contribute to the overall goodwill of society.
BEST FAITH LEADER
Pastor Larry Baucom
No matter who or what you pray to in your times of need and comfort, it's helpful to have someone guiding the journey. Religion can be tricky to navigate for even the most seasoned believer but Sarasotans have these spiritual leaders to turn to for guidance.
PASTOR LARRY BAUCOM was a Platinum winner while PASTOR RANDY BEZET won Gold. RABBI
KENNETH BRENNER GLICKMAN wins Silver and REV. DR. KENNETH BLYTH gets Bronze. Others faithfully followed Honorable Mentions—Rev. Charleston Wilson and Father Michael Cannon. Sherri Connor (on Pastor Baucom): Pastor Larry believes that everyone is loved by God no matter what they believe. No creeds, just community. No pressure to conform just acceptance. Suncoast Community is keeping the best parts of church and dropping the negatives. It's the best place to be on Sunday morning. Britnie Lanning (on Pastor Bezet): He rocks! Amanda Just (on Rabbi Glickman): Rabbi Glickman is a warm, accepting, welcoming person who cares for everyone equally. What a great role model of acceptance in our community! Susan Graf (on Rev. Dr. Blyth): Pastor Ken was a very important part of our decision to join St. Armands Lutheran Church last year. His dedication to his congregation is immense. He is also a great crusader for the greater community. Louise Hauser (on Rev. Dr. Blyth): Pastor Ken
preaches from Scripture and from the heart. He genuinely cares for his flock and for the larger community. He has helped me through major emotional stresses, particularly during the peak Covid times. Sarasota and St. Armands Key Lutheran Church are genuinely fortunate to have Pastor Ken among us and with us.
BEST LOCAL CHAMBER
Lakewood Ranch Business Alliance
Supporting the members of their businesses, these Sarasota contenders were the best in commerce.
LAKEWOOD RANCH BUSINESS ALLIANCE wins Platinum and THE GREATER SARASOTA CHAMBER OF COMMERCE is a second spot Gold. MANATEE CHAMBER OF COMMERCE sits pretty in Silver and VENICE AREA CHAMBER OF COMMERCE closes out the competition in Bronze. We'd be remiss not to mention these Honorable Mentions—Gulf Coast Latin Chamber of Commerce, Siesta Key Chamber of Commerce and Longboat Key Chamber of Commerce. Shawna Hicks-Cranston (on LWRBA): Let me count the ways! Truly a must for all business owners. A caring group of people who want to share the amazing people and businesses that want to do business on the Ranch. Dianne Kopczynski (on LWRBA): This organization brings together great business leaders in the community. Eduardo Anaya (on Sarasota Chamber): The chamber goes above and beyond to connect people and businesses in
srq magazine_ APR23 live local | 139
our community through various events, programs, and other opportunities. Dawn Stanhope (on Manatee Chamber): Great organization, strong membership and opportunities to network, learn and grow together. Catherine Ferrer (on Manatee Chamber): The amazing team keeps the established events and programs running at such a high level of quality while also adding new ways for members to engage and respond to community challenges as they arise. They are a model of what a chamber of commerce can/should be. MariaCarolina Alban (on Gulf Coast Latin): Here we are as Latinos always making the difference in our community.
BEST CONDOMINIUM One Park Sarasota
When you've graduated from renting and need a space to call your own, these comfy condos made a splash on the Sarasota scene and were a choice favorite. ONE PARK SARASOTA was the place for Platinum while readers were giddy about Gold winner MARK SARASOTA. Silver had space for two with a tie between RIVO AT RINGLING CONDOMINIUM and LAKE VISTA RESIDENCES followed by another impossible choice—another tie winning Bronze between SPANISH MAIN YACHT CLUB and GRAND BAY COMMUNITY. Other places to call home can be found at Honorable Mentions—100 Central Condo and Condo on the Bay. Michael Klauber(on One
Park): This upcoming luxury condominium will overlook the new Bay Park and will create a new standard of luxury in Sarasota! Taylor Alnaser (on One Park): The best quality in luxury condos. Craig Gesaman (on Spanish Main): Not your typical condo association. A small village nestled in Longboat Key with beautiful views of the bay and the Gulf is just across the street.
BEST LUXURY APARTMENT BUILDING CitySide Apartments
Rivaling mega-mansions with amenities—luxury apartments can supply all the same ultimate upgrades without the mountain of maintenance required for a giant home. Pools, spas, sweeping ocean views? These can all be found in charming apartments throughout Sarasota. CITYSIDE APARTMENTS earned a Platinum spot for number one while readers got excited about the grandeur Gold winner ARCOS ONE PALM secured a Silver spot with their sensational spaces and SAGE ON PALMER RANCH had the beauty for Bronze. Patrick Glander (on CitySide): I came from Wisconsin and moved to Cityside. I found my new family here. Joy Chapa (on CitySide): A gem in Sarasota. Cityside offers so much more than apartment living. They plan a variety of social activities every month, not to mention the omelet bar every Saturday. It is resort living at its finest. The management team
is extremely responsive when issues come up and super friendly! Most importantly, Cityside has amazing people who I call my family. Trisha Philipps (on ARCOS): The best location and the level of service provided by the team who go above and beyond to exceed resident expectations.
BEST NEW HOME NEIGHBORHOOD Windward, Neal Communities
Rome wasn't built in a day—but some neighborhoods seem as if they are. Cozy enclaves of condominiums or sleek streets filled with cute cottages, Florida is constantly adding homes to our zipcodes. Popping up for a Platinum win is WINDWARD, NEAL COMMUNITIES with WATERSIDE PLACE as the second place Gold winner. NORTH RIVER RANCH saw their way to a Silver win and SKYE RANCH is a new Bronze best in show. Debra Terek (on Windward): I have visited many times and it is a stunning neighborhood. The amenities are so well done— tennis courts, pickleball courts, swimming pools and cabanas are surrounded by the beautiful architecture of the clubhouse and fitness facilities. The developer, Neal Communities, is also known for its quality construction and attention to detail. Monique Sullivan (on Waterside): Waterside Place offers musical entertainment on Wednesdays evenings. It is wonderful to see all ages play together, dancing and enjoying the beautiful views over the lake.
140 | srq magazine_ APR23 live local
BEST PUBLIC SPACE The Bay Park
Studies show that spending time outdoors is just as important for your mental health as exercise or eating right. Things we take for granted like feeling the sunshine on our face on your skin or walking barefoot through green grass actually have a psychological effect on our well-being—so get up and get outside! These Sarasota spots are open to the public and ready to serve as a dose of free therapy for those who spend a little too much time inside typing away. THE BAY PARK tops the list for its Platinum winning park with CELERY FIELDS growing for Gold. BRADENTON RIVERWALK provides a soothing space for Silver and BAYFRONT PARK is our Bronze pick. Diana Shaheen (on The Bay): The Bay is a new signature public park along Sarasota Bay. The Bay exists to be one park for all, to be open and accessible, free and welcoming to the full and rich diversity of the community now, and for generations to come. The Bay transforms what are mostly parking lots and underused buildings, into an environmentallyrestored blue and green oasis that will establish a recreational, cultural and economic legacy for the region. Sydney Baulier (on The Bay): The Bay Park is one of the newest public spaces in Sarasota. It is beautiful, accessible and contains so much for everyone in the community. This brand-new public park has something for everyone–daily free events (everything from salsa nights to yoga, kayaking and
live music), acres of green space, walking trails with all native plants and spectacular sunsets. Catherine Ferrer (on Bradenton Riverwalk): Beloved by everyone because it was built by everyone. Now with the east expansion, it goes deeper into history, further out into the river and higher in terms of quality public art and family areas.
BEST SARASOTA COUNTY ELECTED OFFICIAL Sarasota County School Board Member Karen Rose
It may not be the White House but it's our house and these inspiring individuals won the hearts and votes of Sarasotans twofold. SARASOTA COUNTY SCHOOL BOARD MEMBER KAREN ROSE picked up the Platinum spot with CITY OF SARASOTA COMMISSIONER JEN AHEARN-KOCH gracing our pages as the Gold winner. SARASOTA COUNTY SCHOOL BOARD MEMBER BRIDGET ZIEGLER was selected as both an elected official and Silver winner with SRQ while US REPRESENTATIVE CONGRESSMAN VERN BUCHANAN bounds onto the list again as a Bronze winning representative. Readers were also impressed with Honorable Mentions—US Representative Congressman Greg Steube, Florida State Representative Tommy Gregory, City of Sarasota Commissioner Erik Arroyo, Florida State Senator Joe Gruters and County Commissioners Mike Moran. Karla Rouse
(on Rose): Karen Rose is an experienced educator with a long record of doing what is best for the children and families of Sarasota County. Mary Ciner (on Ahearn-Koch): She is a caring person who responds to the needs in the community. Amanda Catarzi (on Arroyo): Erik is a man who supports his community, local residents, and business owners. He protects our rights as Americans and our home. Laina Bauer (on Moran): His dedication to the mental health community in Sarasota County has been inspiring. He is the most down-to-earth politician. Always willing to listen. Many jobs, beautiful landscapes and great relationships have surfaced due in large part to his efforts.
BEST MANATEE COUNTY ELECTED OFFICIAL US Representative Congressman
Vern Buchanan
Readers voted twice for these winners—once in their local elections and again for the pages of SRQ Magazine. Winning this time for print is Platinum US REPRESENTATIVE CONGRESSMAN VERN BUCHANAN. Grabbing Gold is COUNTY COMMISSIONER REGGIE BELLAMY and COUNTY COMMISSION CAROL WHITMORE slides into Silver. Bronze had two that couldn't be beat with a tie between FLORIDA STATE REPRESENTATIVE WILL ROBINSON and COUNTY COMMISSIONER VANESSA BAUGH. Readers also raved about
srq magazine_ APR23 live local | 141
Honorable Mentions—Florida State Representative
Tommy Gregory, Manatee County School Board
Member Richard Tatem, County Commissioner Misty Servia and County Clerk of Court Angel Colonneso. Kimberly Stewart (on Buchanan): Congressman Buchanan is transparent and always available to his constituents. I guess my favorite thing is he is self made. It's hard work and determination plus the true belief in the American dream that makes him a wonderful representative of what makes America great! Kenny Van Houten (on Buchanan): Love that he supports our local and military heroes. Katie Benoit (on Bellamy): During a tumultuous time in Manatee County Government, he has remained above the fray. We don't agree on all things politically, but I can give credit where credit is due. His commonsense approach to governing and professional demeanor gives me hope that all isn't lost.
BEST LOCAL POLITICIAN
Jen Ahearn-Koch
Everyone knows dinner party etiquette says not to talk politics—but for this category we're going to have to get just a little political. City of Sarasota Commissioner JEN AHEARN-KOCH was a powerhouse Platinum with Sarasota County School Board Member KAREN ROSE getting enough votes for Gold. U.S. Representative VERN BUCHANAN stacked up votes for Silver and
Sarasota County School Board Member BRIDGET ZIEGLER brings home the Bronze. Voters also vetted Honorable Mentions—Greg Steube, Joe Gruters and Erik Arroyo. Dan Miller (on Rose): Always puts children and families first. Amanda Catarzi (on Buchanan): The Congressman has been a beacon of hope and light.
BEST SCHOOL BOARD MEMBER
Tom Edwards, Sarasota County School Board
Keeping school in tip-top shape relies heavily on the board members making decisions behind the scenes. Those helping keep crayons in the classroom are integral to the success of schools and these were the top picks for Sarasota. Platinum was awarded to TOM EDWARDS, SARASOTA COUNTY SCHOOL
BOARD KAREN ROSE, SARASOTA COUNTY SCHOOL BOARD grabs Gold and BRIDGET ZIEGLER, SARASOTA COUNTY SCHOOL BOARD bests for Bronze. Justine Wilson (on Edward): Tom is a voice for inclusive education and for students of historically marginalized communities that need all of our support. He is calm and kind. Laina Bauer (on Rose): Karen Rose was my middle school principal. She is the most down to earth person and elected official I've ever come across. Her passion towards children and parents in this community shines on and off the board. She has the biggest heart, always has your back, and always believes in you! Melissa
Tomasso (on Rose): Love Karen's enthusiasm and spirit. Her experience in the classroom and being principal of Sarasota Middle provides her a unique understanding of what needs to be accomplished. She also knows how to weigh the voice of the parent with the voice of the teachers. Shelia Roberson (on Ziegler,): Inspired by her taking action in our schools. Melissa Parks (on Ziegler): Standing up for parents rights. Protecting our children.
BEST OF VENICE
BEST REALTOR, SPECIALIZING IN VENICE
When you're on the hunt for the perfect home—these realtors have a vision for Venice and know all the secret spots to score you your new dream house. MELISSA KOBIELNIK has the perfect places for Platinum while VICTORIA STULTZ is a go-getting Gold winner. KRISTY HEITL, EXIT KING REALTY spends the day finding Silver winning spots for Venice readers and Bronze has two revolutionary realtors—sharing the spot are DANIELLE DIETRICH and KIM VOGEL. Give these other Honorable Mentions a call — Martha Pike, Sotheby's International Realty and Lee Brewer. Megan Baiamonte (on Kobielnik): As a first time buyer I was so nervous looking for a house. I had no clue of red flags to look for. Melissa was very open and honest with me and managed to keep me under the budget I had! She really did go above and beyond for
142 | srq magazine_ APR23 live local
me making my new house into a home I love. Troy Samuels (on Heitl): Kristy does so well representing her clients. She gets to know them and they become life-long friends. She is an incredible realtor! Antriece Muther (on Pike): Martha goes above and beyond as your realtor. She knows the area well, having grown up here, and gets to know her clients and their needs and wants in a new home.
BEST VENICE BREAKFAST/BRUNCH Wake up and smell the bacon, sausage, waffles and hot steaming coffee at these Venice favorites for best breakfast. Or brunch if you wake up too late. MAX'S TABLE served up some Platinum-winning pancakes while BURGUNDY SQUARE CAFE got Gold. Readers raved about the ORIGINAL WORD OF MOUTH which was a slice of toast Silver and UPPER CRUST CAFE AND BAKERY buttered up Bronze.
BEST VENICE CASUAL DINING Getting all dolled up for dinner can be a treat, but sometimes you want a place you can just be yourself. Floridan flare with a laid-back feel—these Venice spots were the best place to relax and have some casual cuisine meal. The best places to chill? Our readers voted the following for Venice. SHARKY'S ON THE PIER pulled into the Platinum spot with DOCKSIDE WATERFRONT GRILL grazing into Gold. CAFÉ EVERGREEN RESTAURANT sat back and relaxed into Silver and CROW'S NEST RESTAURANT basked in their Bronze win. Antriece Muthe (on Sharky's): Great place for an inexpensive bite by the water. Love their conch fritters and onion rings. Deborah Mogavero (on Dockside): Great food, great service, and amazing views. Ted Weinberger (on Café Evergreen): Fun place for lunch.
BEST VENICE COFFEE SHOP The lifeline of so many grumpy morning guys and gals—coffee, and where to score the best cup is serious business. Voters in Venice vetted these cool beans and knew they could count on them for some sunrise sips. BLACK GOLD COFFEE ROASTERS poured a Platinum mug while UPPER CRUST CAFE AND BAKERY guzzled down Gold. CAFÉ EVERGREEN slow-roasted their way into Silver and COFFEE BAR AT LIFT was a Bronze-brewing hit. Savor a slow-sipping morning at Honorable Mentions— Venice Wine and Coffee Co and Coffee Cafe. Lisa Lane (on Black Gold): Love the coffee beans!! Troy Samuels (on Black Gold): The coffee is high quality. The muffins and pastries are very tasty. The owner and all that work here are so kind and they try to get to know their customers. Ted Weinberger (on Café Evergreen): Yummy organic coffee.
BEST VENICE NEW HOME COMMUNITY
Nothing better than a brand-spanking new neighborhood and these spots vying for Venice voters took home the win. AVELINA WELLEN PARK, NEAL COMMUNITIES won the top spot and took home Platinum while SARASOTA NATIONAL greeted guests for Gold. ISLANDWALK AT THE WEST VILLAGES BY DIVOSTA HOMES was just down the
street winning Silver and BOCA ROYALE GOLF & COUNTRY CLUB walked away with Bronze. Move into Honorable Mention—Vicenza, Neal Communities.
BEST VENICE HOME MODEL The cream of the crop on the cul-de-sac—these were Venice voter's top picks for Best Home Model. AVELINA, NEAL COMMUNITIES placed Platinum with ANTIQUA, LENNAR grabbing Gold. Rounding out the competition is Bronze winner BOCA ROYALE GOLF AND COUNTRY CLUB, NEAL COMMUNITIES
BEST VENICE NEW HOME BUILDER When working on your dream home, it's important to get the best of the best to build it from the ground up. Readers put their trust in Platinum winner NEAL COMMUNITIES and gathered votes for Gold winner LENNAR. Beating the rest for Bronze is LEE WETHERINGTON HOMES Troy Samuels (on Neal Communities): Love their homes designs and how they design their neighborhoods with nature preserve areas. Robert Holzler (on Lee Wetherington): Great people and fabulous homes.
BEST VENICE RESTAURANT There's easily no more important question in this world than— What's for dinner? In Venice, these places provided just the answer. Proving themselves Platinum was SHARKY'S ON THE PIER followed by CROW'S NEST RESTAURANT—a grub worthy Gold. DOCKSIDE WATERFRONT GRILL was a Silver sensation and CASSARIANO ITALIAN EATERY was a belly-filling Bronze. Chow down at these Honorable Mentions— Luna Restaurant, Bodrum Restaurant, Café Venice Restaurant and Bar and Valenti's Ristorante. Robert Amy Stipancich (on Sharky's): Excellent dining experience! Delicious food and wonderful view. Jennifer Samuels (on Crow's Nest): Love their food and nice atmosphere and view. Donna Hopkins (on Dockside): Staff is great and the food is always consistently good! John Tredway (on Bodrum): Amazing Turkish and Mediterranean food in a beautiful restaurant. Venice has a really good food scene in a beautiful setting downtown and in several ways best in the region. Julie Puglisi (on Valenti's): Great food for a good price. Our favorite waitress, Maria, is amazing. A true gem.
BEST VENICE SHOPPING Some people read, some people go to the gym and some of us? We shop. For the best shopping destinations our Venice voters grabbed their wallets and walked over to these shopping-savvy winners. Pull out your purse at Platinum winner CLASSIC CREATIONS IN DIAMONDS AND GOLD or grab a few things at Gold winner WINDFLIGHT SURF SHOP. See what's on the shelves at Silver winner TWIST BOUTIQUE and buy the best at Bronze winner VENICE MERCATO. Spend some cash at Honorable Mention—Florida Violins. April Kelly (on Venice Mercato): The owner is the most friendly, genuine person out there. When you arrive you immediately feel like part of the family. The vendors are wonderful and each booth is unique
with treasures from all around. Kristin Cummin (on Florida Violins): They are such lovely people and care about students that have a love for music. They always make time for us when we come in.
BEST VENICE PARTNER Pairing up for the best partnerships—Venice voters loved Platinum winner CLASSIC CREATIONS IN DIAMONDS AND GOLD and Gold star SARASOTA MEMORIAL HOSPITAL. Next up is Silver winner YMCA OF SOUTHWEST FLORIDA and PREMIER SOTHEBY'S INTERNATIONAL REALTY got the Bronze. Cristina Adams (on YMCA): Venice YMCA has been serving my family for over 6 years. The before-and-after school, summer camps, and sports have been great for my boys. The kids love the counselors and the staff members really seem to care about them, too! We've always had a good rapport with everyone from the front desk at the main building to the pick up line back at Camp Hanchey! The YMCA is a much needed and appreciated partner in the Venice community! Thank you to the entire staff and donors that keep their doors open! SRQ
Thank you to our readers for sharing their love for local in this year's Best of SRQ Local Readers Competition. We are a stronger local community beacuse of you!
METHODOLOGY
Every October and November, we invite our astute readers to first nominate locally-owned businesses and individuals they believe are worthy of Best Of recognition in restaurants, dining, food, home and design, philanthropy, real estate, consumer services, professional services, community-wide leadership, health, beauty and wellness. Nominations garnering the most votes advance to the Best of SRQ Local Voting Round, which opens In January. We invite everyone back to vote for their favorites from the official ballot, culminating in final Best of SRQ Local Readers Awards feature published in the April 2023 edition of SRQ Magazine. Only locally-owned establishments may be nominated for the "Best of SRQ Local" Readers' Competition, e.g. independent restaurants and locally-owned companies and boutiques. A select number of locally-owned franchises are also considered. Readers register online to be able to place nominations and to vote. THANK YOU FOR BEING A PART OF THE BEST OF SRQ LOCAL READERS COMPETITION!
srq magazine_ APR23 live local | 143
flight
the local economic development commission, then it was back to the museum for a few hours before driving into NYC for dinner with an old friend and program collaborator who I hope to keep working with once back in Florida. Of course, I took advantage of being in the city to catch a show at my favorite comedy club before heading home through the Holland Tunnel.
Your favorite virtue is. . . kindness, although patience is a very, very close second for me.
When you were a kid you dreamed of . . . becoming a motorbike racer. Spent many childhood weekends going to races with my family, but never ended up even owning a motorbike, let alone racing one. Ended up doing that in cars and karts but never on two wheels.
Your guilty pleasure . . .
An evening of baseball, preferably a minor league game in a quirky ballpark.
Thought you had driving to work this morning . . . I really need to get on with my packing tonight because the movers will be here sooner than I know it.
For what fault have you been the most tolerant?
KINDNESS IS A VIRTUE
Meet Andrew M. Sandall–the new CEO of the Bishop Museum. Barbie Heit
IN THIS INQUISITIVE Q&A SERIES, we get to learn a bit about the new CEO of the Bishop Museum, Andrew M. Sandall. From his favorite fictional villains to his favorite foods, you might discover more than you thought possible in one short magazine article.
a recent day in the life?
A great thing about my job is there is rarely a 'typical' day, so for the sake of simplicity I'll describe yesterday: As usual, I started my day in a very British way—with a pot of hot tea while catching up on the overnight news. I arrived at work and imme-
diately dashed to a meeting where we finalized the updated Americans with Disabilities Act plan for the museum. I then had the opportunity to catch up on some emails before having conversations with the staff. Lunch was a mix of socializing and work. I met with the head of
It's evolved a lot over time. I'd say when I was younger, I was probably over-tolerant of many faults in people I encountered, but that changes as you get older. I guess I still try and be tolerant when people make mistakes or have faults.
Your favorite villains in fiction. I got very into playing Red Dead Redemption 2 on my Xbox during the pandemic, and love the immersive storyline of that game, so I'm going for Micah Bell and Dutch Van der Linde.
My last supper would include . . . fried chicken, corn, and mashed potato followed by some peanut butter cream pie, all from Yoder's in Sarasota.
With two more hours in the day, I would . . . keep up with my podcasts much better than I've been able to do these last couple of years. I have several that I've listened to for many years, but since the pandemic,
I've added a few new ones, or the ones I love have been more prodigious in their output. Your favorite music artists? Music has been a massive part of my life since I was a child, so I could probably fill all these pages just listing obscure bands I think everyone should listen to. The two constants who really changed my appreciation of music are Canadian jazz-punk pioneers 'No Means No', and the uncategorizable cult English band 'Cardiacs', both of whom I've listened to at least weekly since first hearing both in the late 80s.
If not yourself, who would you be? Maybe Michael Palin, who got to be a member of Monty Python, then make some great movies and has spent the last 30 years or so just traveling the world, meeting interesting people.
If you had your own talk show, who would your first three guests be? If I wanted to get people on quickly, to ensure I got to talk to them before the show got canceled, it would be Paul McCartney, Formula 1 champion Lewis Hamilton, and the actor and movie maker Christopher Guest.
What is the scariest thing you've ever done?
When a nervous, 15-year-old me first walked onto a stage holding a guitar and played in front of people with a band, even if the audience was only my fellow school pupils back then. Oh, and the time I was racing my friend's stock car at Orlando Speed World and the throttle hung wide open as I tried to brake to go into turn one. Which cartoon character best represents your personal philosophy? I was stumped by this so tried an online quiz and it told me Lisa Simpson! I think if I chose it would probably be Linus from Peanuts, and maybe a bit of Charlie Brown's optimism in the face of adversity thrown in the mix the biggest fashion faux pas? I'm still haunted by all the men wearing socks with their sandals I saw during my childhood trips to the beach back home. SRQ
last
144 | srq magazine_ APR23 live local ILLUSTRATION BY CHRIS LEVERETT.