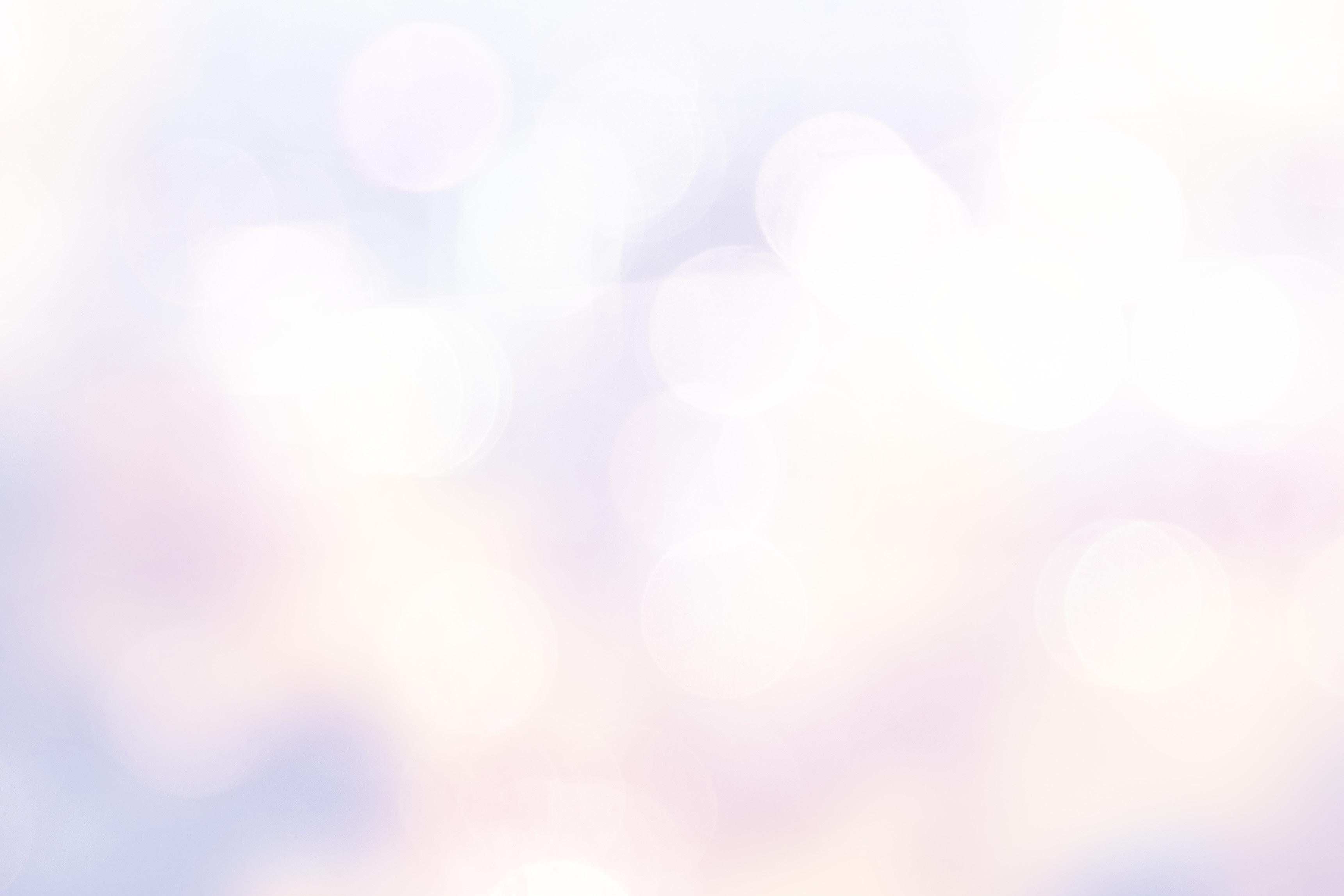 About SOPA Awards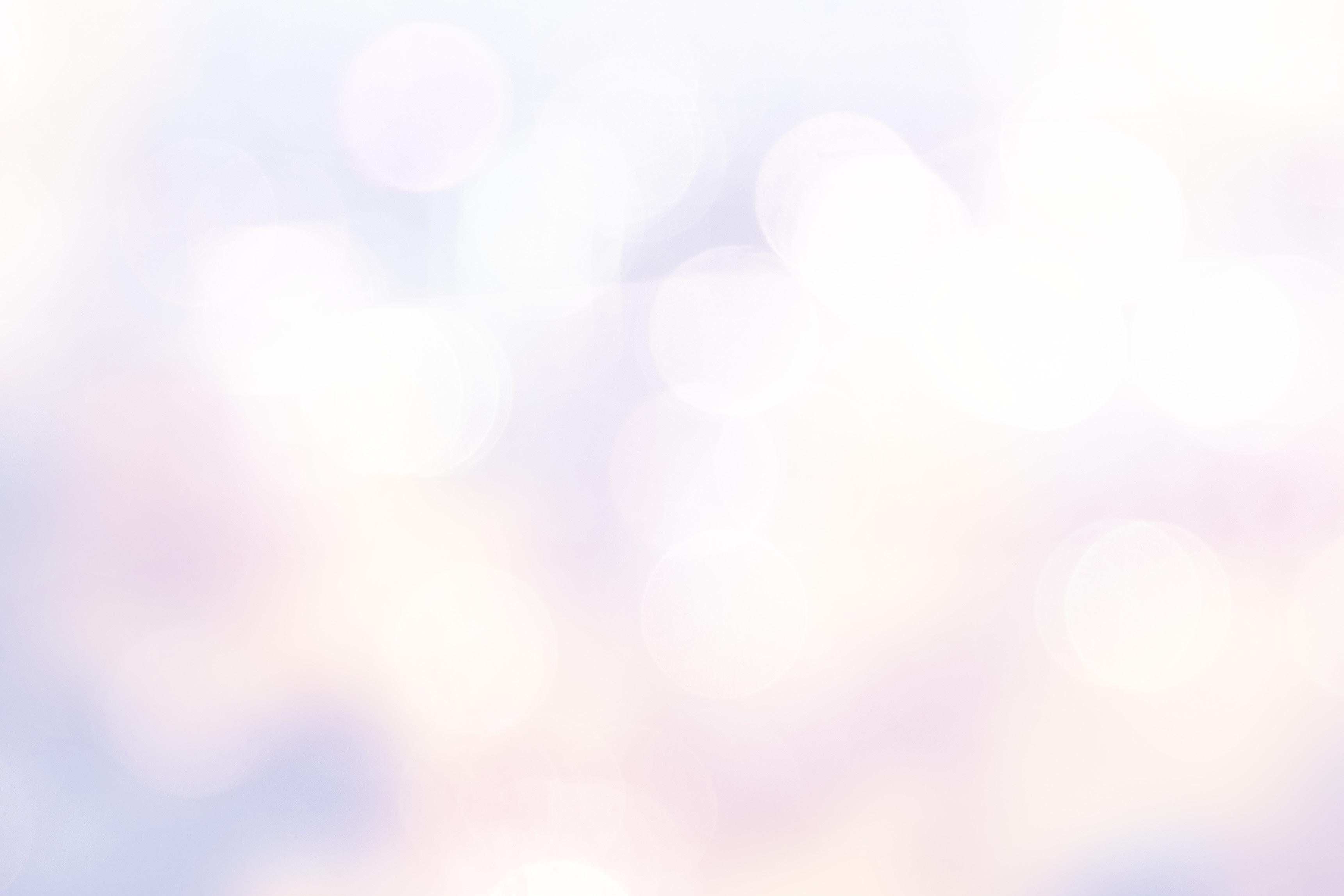 The Society of Publishers in Asia was founded in Hong Kong in 1982 to encourage best practices in the publishing industry, set a high bar for journalistic standards and be a voice for press freedom and journalists' rights in Asia-Pacific.
As part of that mandate, SOPA established the annual SOPA Awards for Editorial Excellence in 1999 to recognize and reward great journalism. The annual awards are highly coveted and have become a highlight of the regional media calendar.
SOPA's Editorial Committee, composed of senior journalists, oversees the awards in coordination with SOPA's board of publisher representatives. All members volunteer their time throughout the year leading up to the annual awards.
In 2011, the University of Hong Kong's Journalism & Media Studies Centre was appointed to administer the awards,including recruiting distinguished former or current journalists and academics from around the world to be judges. Each year, those judges donate their time and make sure editorial standards are upheld.
More than 90 awards are given out each year in an array of categories. The categories are periodically reviewed to keep pace with the ever-evolving ways that journalism is delivered to consumers. In the past five years, we have added Video Reporting and Journalistic Innovation to our lineup; the Public Service Journalism award replaced the Journalist of the Year category; and we have launched the category of Young Journalist of the Year. The 2022 Awards feature the new categories Technology and Audio Reporting.
The SOPA Awards are open to digital and print publications in English and Chinese.
The Google News Initiative partners with publishers and journalists to build a more sustainable, diverse and innovative news ecosystem.
We offer a range of resources, products and digital expertise to spur progress across the industry. From international news desks to local newsrooms, we want all quality publications to flourish. Find out more at newsinitiative.withgoogle.com
Programs
Adapt to the digital publishing landscape with funding for innovative thinking and long-term success on the open web.
7,000+ partners
Advancing
Learning
Grow your and your team's knowledge and skills in digital journalism and the business of news.
$300m in funding
Products
Overcome critical challenges with products to reach new audiences, generate revenue, and enhance collaboration.
120 countries & territories
Learn more about our work, journalist tools, innovation challenges, and funding opportunities at newsinitiative.withgoogle.com.
the practice of quality journalism
Strengthening and evolving publisher business models
Cultivating a global news community
Awards Categories
1 Excellence in Reporting on Women's Issues (卓越女性议题报道奖 )
2 Excellence in Journalistic Innovation (卓越新闻报道创新奖)
3 Excellence in Audio Reporting (卓越音频报道奖)
4 Excellence in Video Reporting (卓越视频报道奖)
5 Excellence in Human Rights Reporting (卓越人权报道奖)
6 Excellence in Feature Writing (卓越专题特写奖)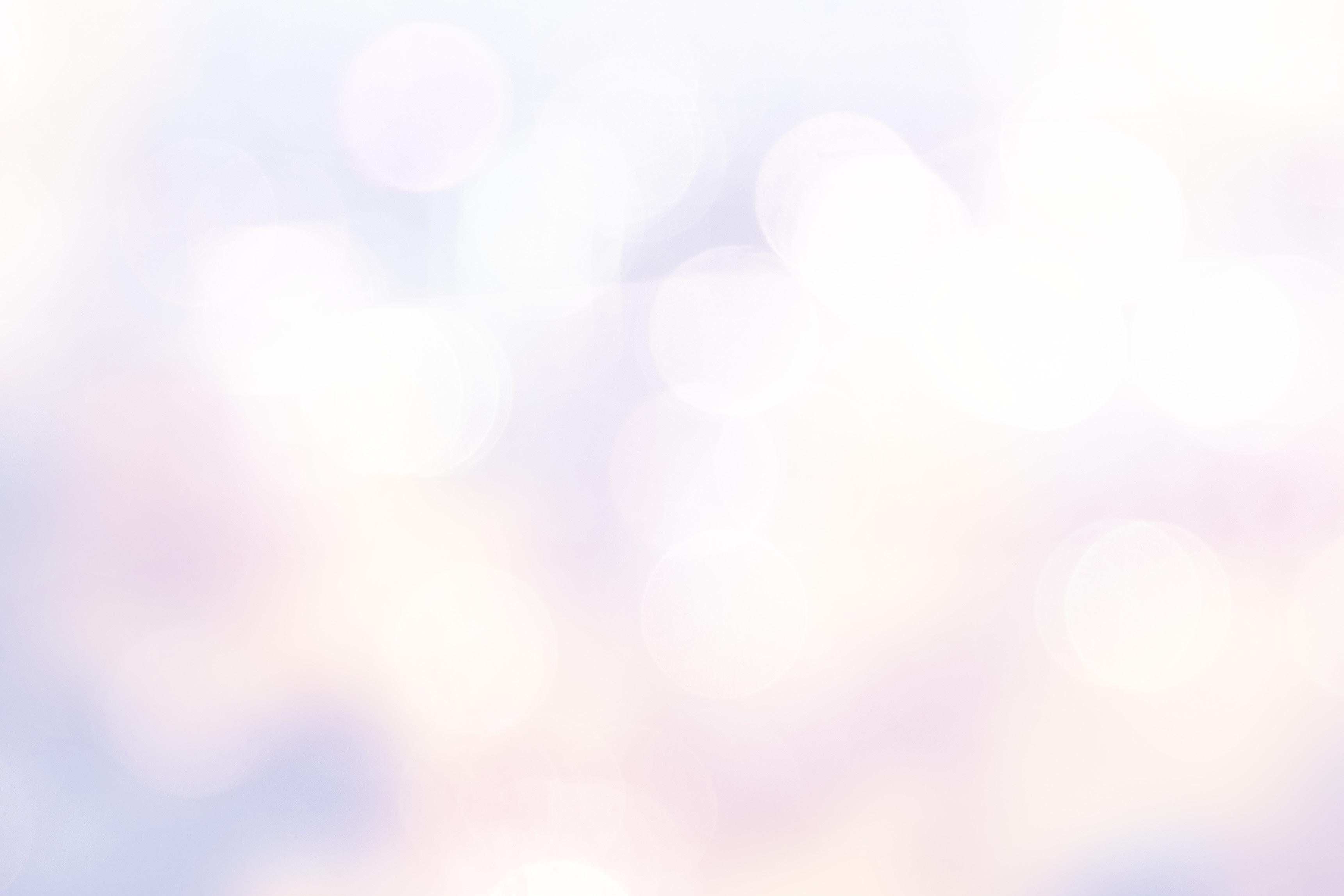 7 Excellence in Technology Reporting (卓越科技报道奖)
8 Excellence in Magazine Design (卓越杂志设计奖)
9 Excellence in Arts and Culture Reporting (卓越艺术及文化报道奖)
10 Excellence in Explanatory Reporting (卓越解释性报道奖)
11 Excellence in Business Reporting (卓越经济报道奖)
12 Excellence in Infographics (卓越数据图像奖)
13 Excellence in Reporting Breaking News (卓越突发新闻奖)
14 Excellence in Opinion Writing (卓越评论奖)
15 Excellence in Reporting on the Environment (卓越环境报道奖)
16 Excellence in Photography (卓越摄影奖)
17 The Scoop Award (独家新闻奖)
18 Carlos Tejada Award for Excellence in Investigative Reporting (卓越调查报道奖)
19 SOPA Award for Young Journalists (亚洲出版业协会最佳新人记者大奖)
20 SOPA Award for Public Service Journalism (亚洲出版业协会公共服务新闻大奖)
new new
The Judith Neilson Institute
for Journalism and Ideas
is delighted to support SOPA's work celebrating editorial excellence in the region, and congratulates all the 2022 award winners.
Find out more about us at jninstitute.org
Message from SOPA Chair By
ron Perry
For the past 40 years, the Society of Publishers in Asia has fought for press freedom and promoted the publishing industry across the region.
In the last 12 months, we've stayed true to these core values b y: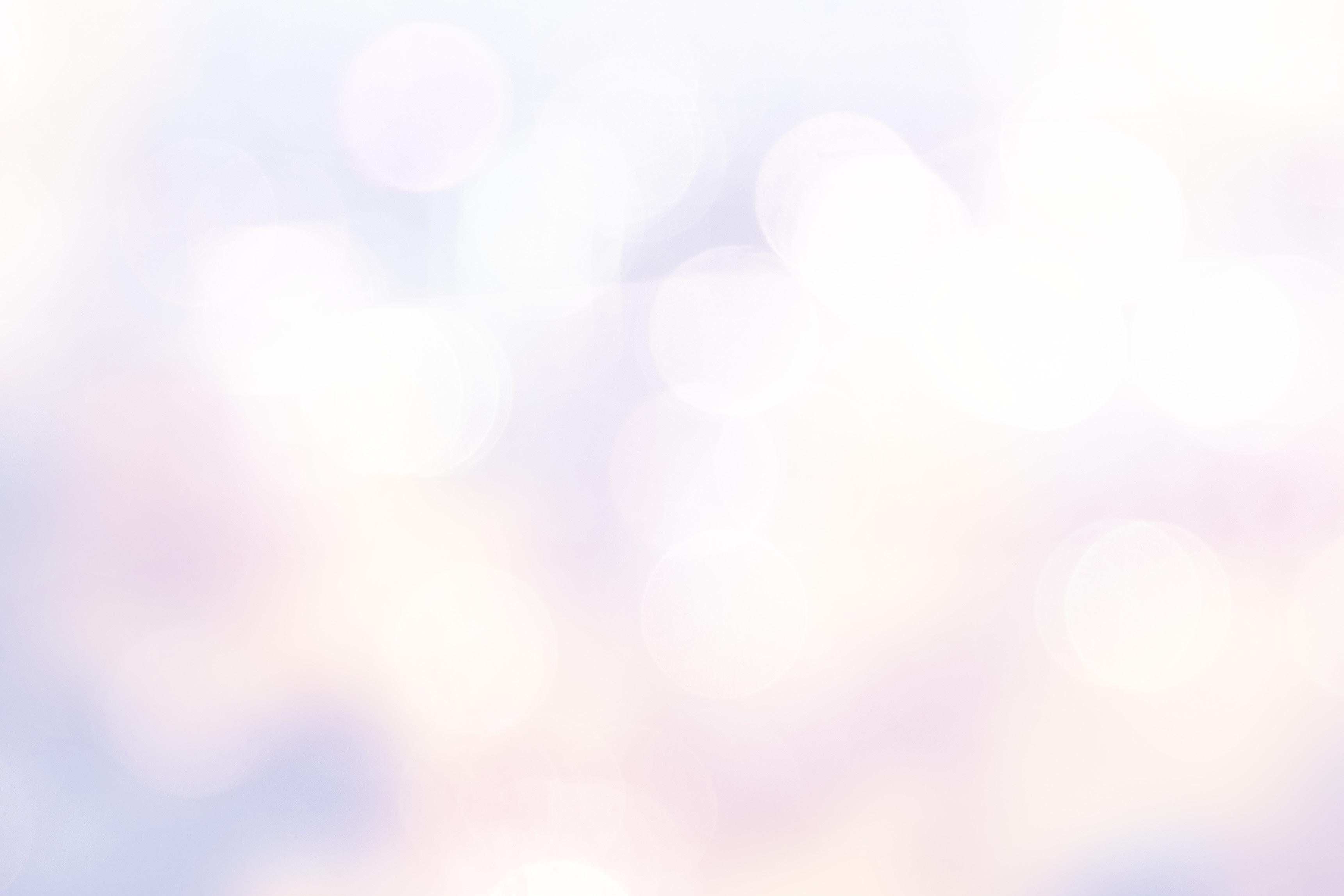 • Publishing statements defending press freedom in Hong Kong, Singapore, India, and Myanmar
• Organizing webinars and in-person gatherings to spur education and camaraderie amongst media industry professionals
• Informing our audience about SOPA and media industry news with social media posts and a regular newsletter
We also of course continue to hold our flagship event, the annual SOPA Awards for Editorial Excellence which recognize the highest quality journalism across 20 categories and various disciplines including writing, photography, video, audio, and magazine design.
Due to the continued impact of COVID we are producing the awards virtually again in 2022, but for the first time hosting viewing parties in Hong Kong, Si ngapore, and Taiwan.
Congratulations to this year's award winners. Your work exemplifies the power and impact of quality, truthful journalism.
I'd also like to thank all of the journalists who entered the awards, the judges who spent their valuable time assessing entries, and the SOPA board and editorial committee members and HKU administrator who worked hard to produce another successful award show. A special thanks as well to our sponsors the Google News Initiative, the Judith Nielsen Institute, and WPEngine.
Next year, I am excited to announce that we will be launching an Indonesian language award, just one example of our effort to expand SOPA's reach beyond our traditional Hong Kong base.
For the next four decades and beyond, we at the Society of Publishers in Asia will continue to tell true stories that matter and defend our right to do so.
Happy 40th Anniversary, SOPA!
Byron Perry Chair, Society of Publishers in Asia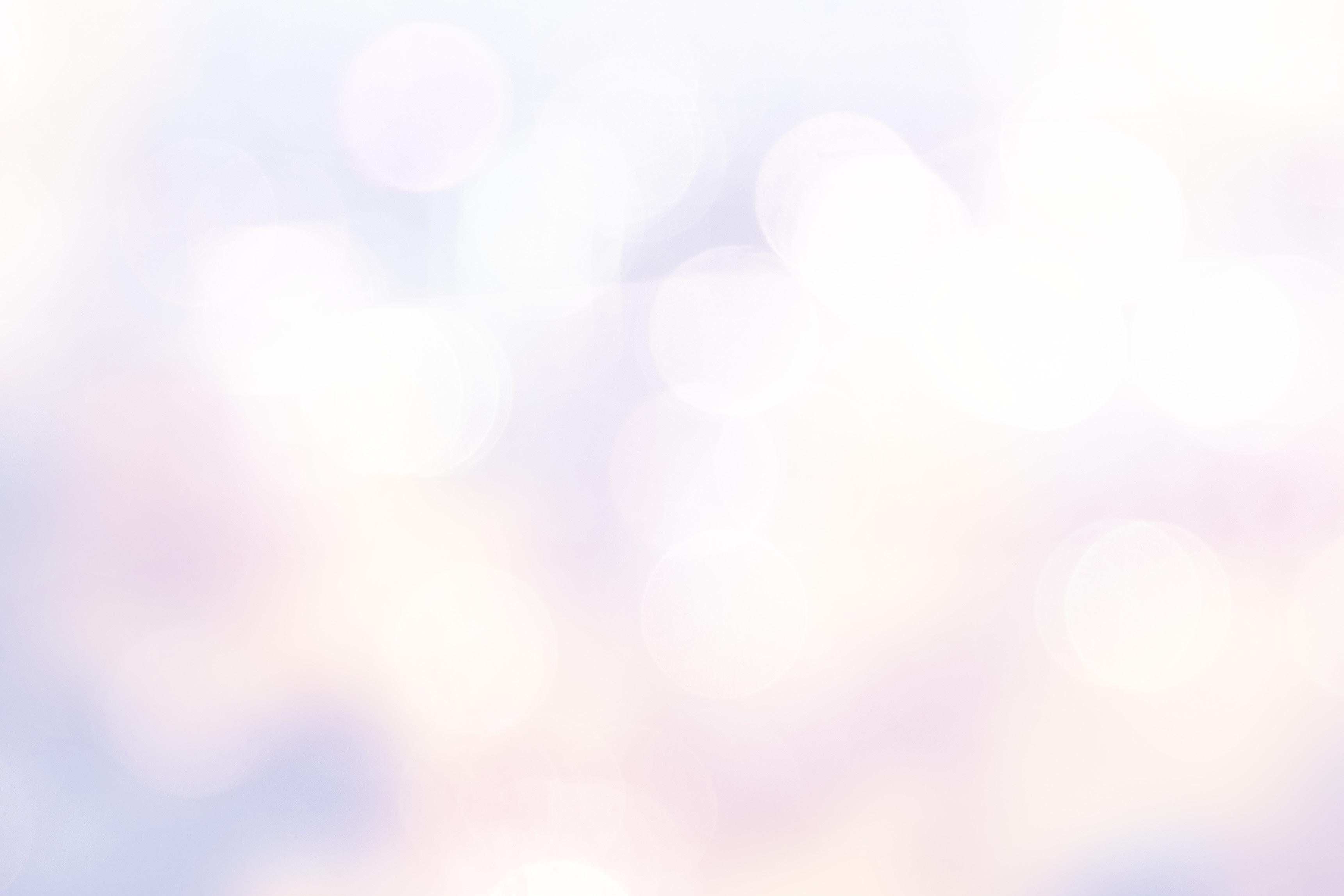 Board Members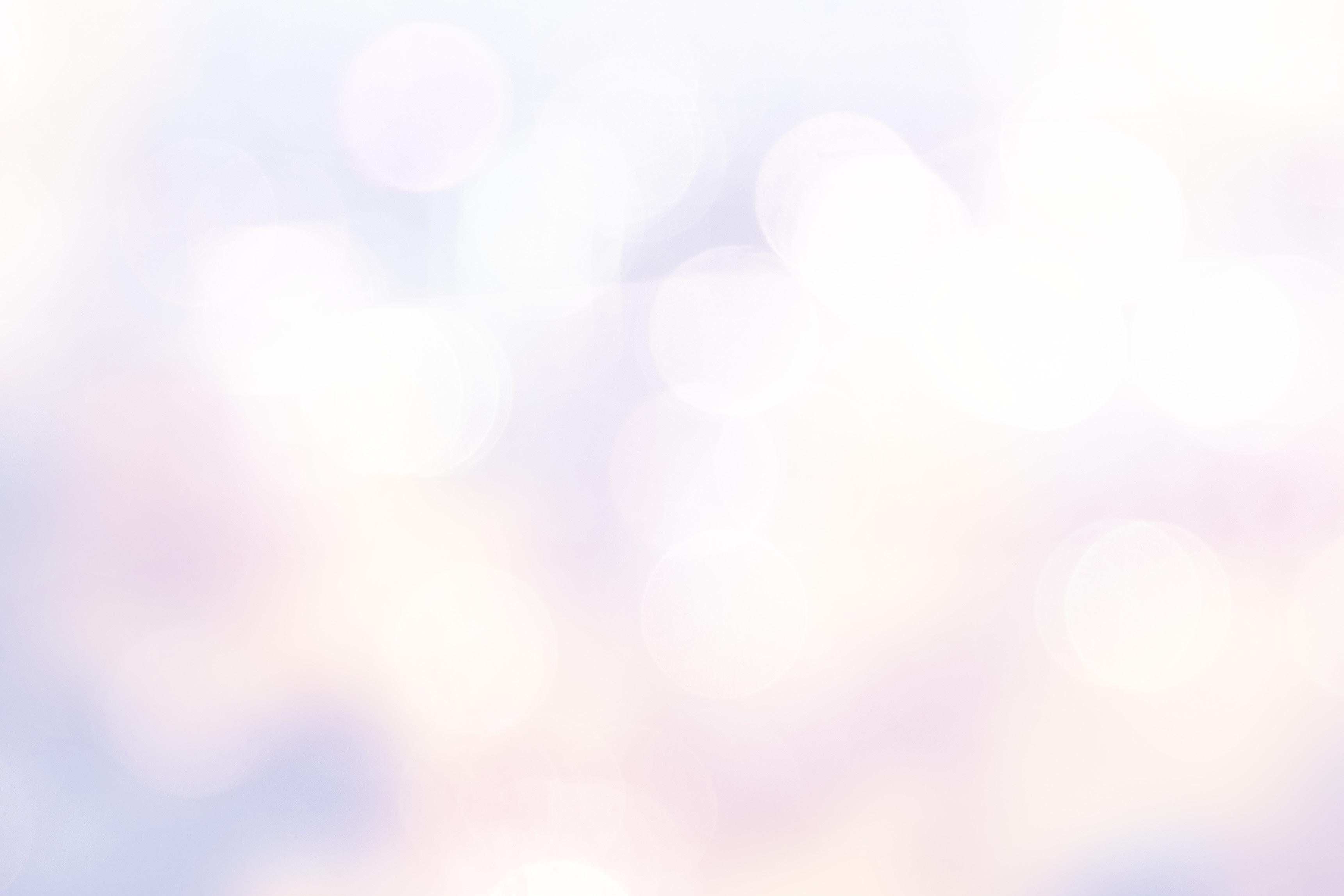 Byron Perry
Jasper Chung
Julia Clyne
Chair
Founder & CEO Coconuts Media
Honorary Treasurer
Head of Corporate Development APAC, The New York Times
Honorary Secretary
VP, Head of Media Sales & The Trust, APAC Dow Jones
Desiree Au
Barrett Bingley
Lyn-Yi Chung
Publisher, Vogue Hong Kong Head of Business Development, Multilaterals and International Development, APAC Director - Media Sales, North Asia The Economist Group
Deputy Chief Editor CNA Digital, CNA
Board Members
Senior
Commercial Director, Asia Pacific Reuters Professional Thomson Reuters
Managing Director, APAC Media Sales & Marketing, Bloomberg Media
Senior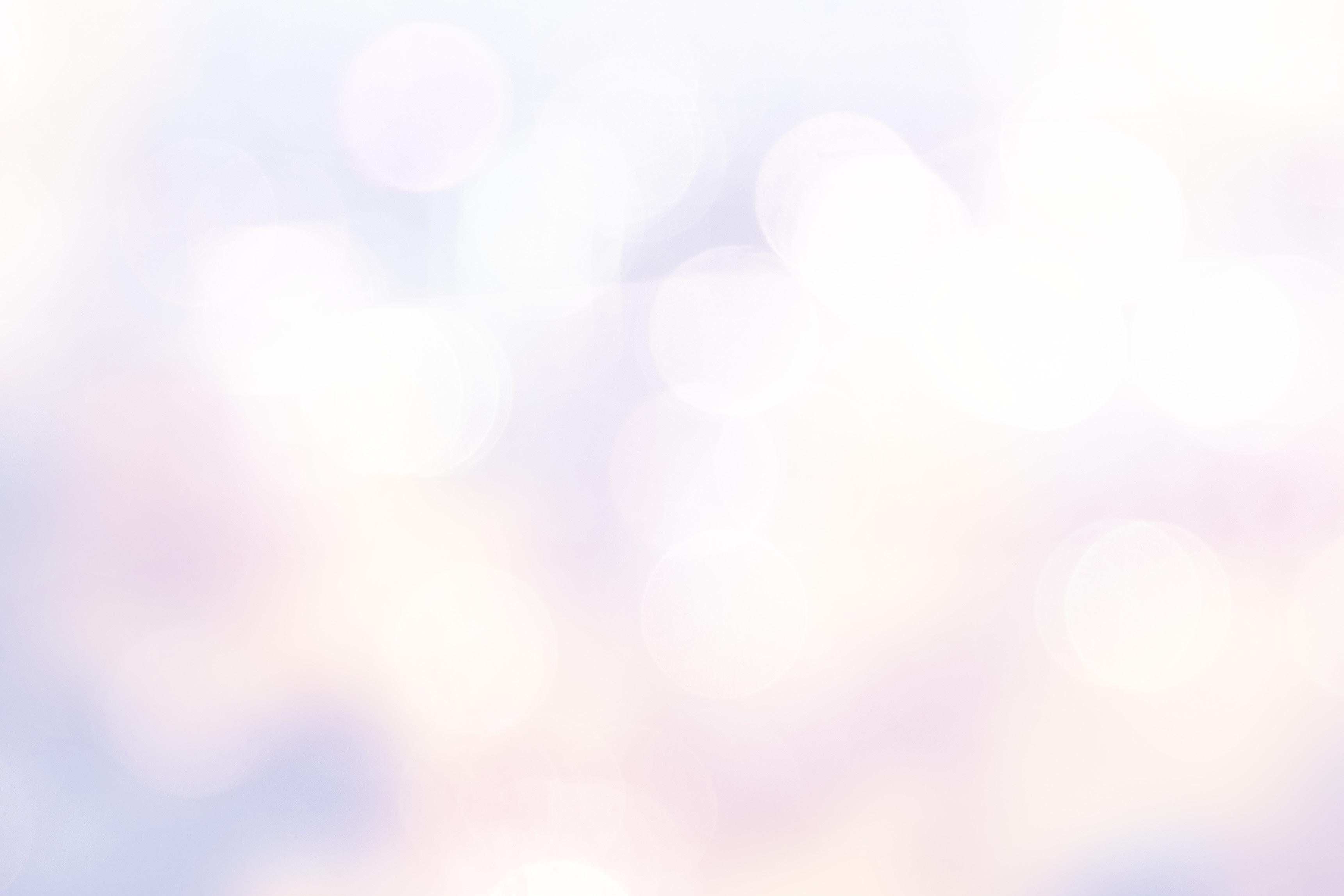 Juliet LabogJavellana
Adrian Lee
Danielle McGuigan
Juliet Labog-Javellana Associate Publisher, Philippine Daily Inquirer
Vice President, Audience Growth, South China Morning Post
Manager Communications & Brand Partnerships Financial Times
Peter Murray
Sunita Rajan
Empower with knowledge. Inspire for life. Give your employees the tools they need to impact your business's success with full digital access to award-winning reporting, visual storytelling, deep analysis, and more from The New York Times. Group subscriptions are also available for New York Times Cooking and Games. Learn more about our Group and Corporate rates Visit: nytimes.com/corporate Email: jasper.chung@nytimes.com Telephone: +852 2922 4033
SOPA Members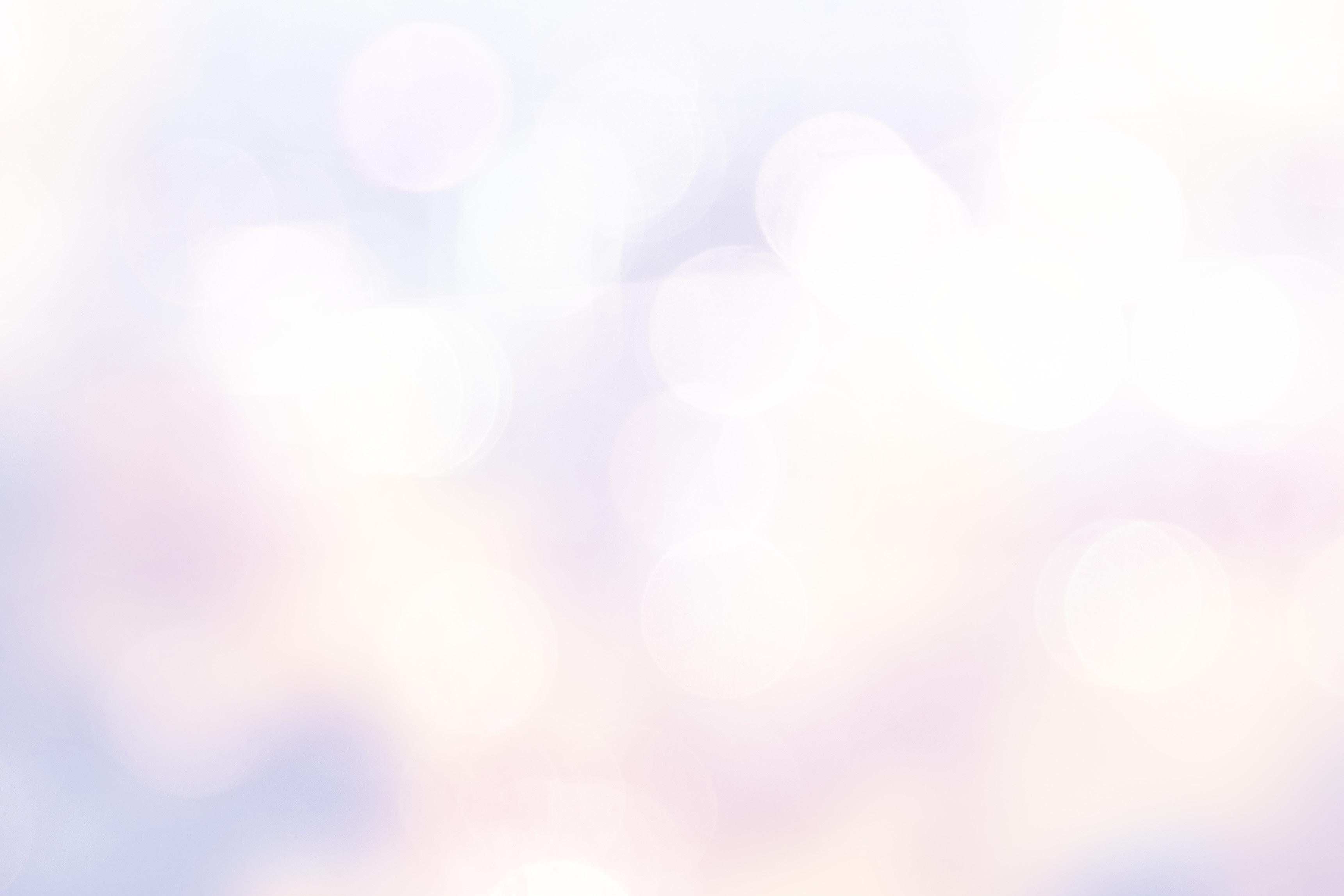 Associate Members
What are the stories that define climate change?
Bloomberg Green Docs wants to see your view of the climate future. Tell the story that needs to be told. Open to all filmmakers $25,000 grand prize Film submissions accepted through September 16, 2022 ENTRY PERIOD STARTS NOVEMBER 8, 2021 AND ENDS SEPTEMBER 16, 2022. MUST BE AT LEAST 18 YEARS OF AGE OR HAVE REACHED THE AGE OF MAJORITY IN AN ELIGIBLE COUNTRY TO PARTICIPATE. SEE THE OFFICIAL RULES AT BLOOMBERG.COM/ GREENDOCS FOR ADDITIONAL ELIGIBILITY REQUIREMENTS, HOW TO ENTER, SUBMISSION REQUIREMENTS, PROMOTIONAL RIGHTS BEING GRANTED, PRIZE DESCRIPTIONS/RESTRICTIONS, AND COMPLETE DETAILS. SPONSOR: BLOOMBERG, L.P.
I P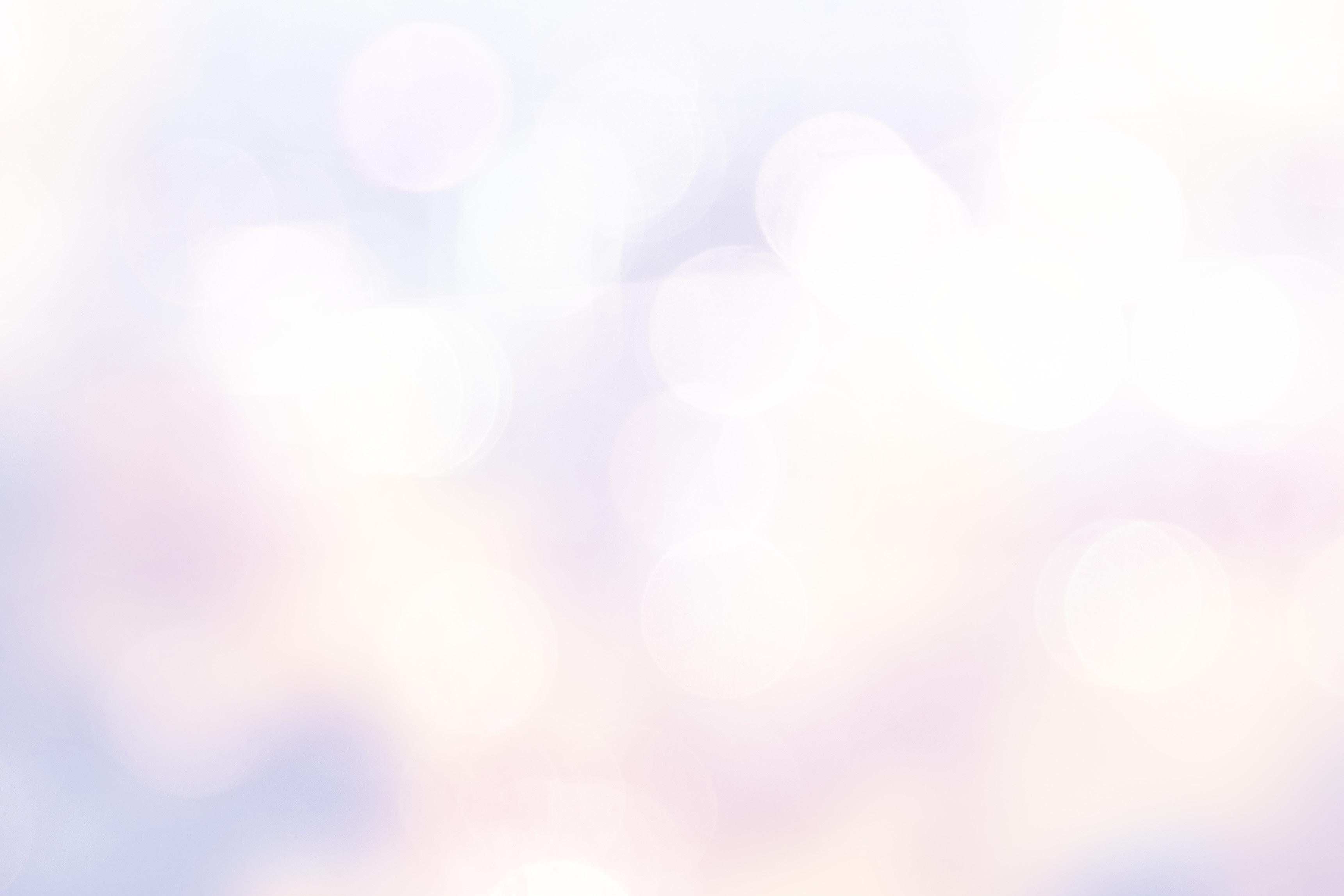 WHY JOIN SOPA?
Join Asia Pacific's leading organization promoting journalistic excellence and media industry growth
Discounts on entries for the annual SOPA Awards for Editorial Excellence
Discounts and opportunities to participate in Media Insiders events
THE MEMBERSHIPS
Full Voting Membership (publishing firms only)
One voting membership
Inclusion of publication logo on SOPA's website
Publication name listing under the Membership pa ge
Prominent logo inclusion as Full Voting member on SOPA's website
Usage of SOPA logo on your website and publication masthead
Associate Membership (firms in related fields)
Inclusion of publication logo on SOPA's website
Publication name listing under the Membership pa ge
Prominent logo inclusion as Associate member on SOPA's website
SOME NOTES
Full-Voting Membership is by publication, not by company
Membership in chapters is based on location of Asia Headquarters of Company applying
For publishers with numerous publications, please indicate the title of publication which will register as the member
Only the member publication will enjoy membership benefits
WWW.SOPASIA.COM/MEMBERSHIP
S O C I E T Y O F P U B L I S H E R S I N A S I A M E M B E R S H
Chapters (Location) Hong Kong Chapter* All Other Chapters* Full Voting Membership HK$9,500 ( US$1,230) HK$5,000 ( US$650) Associate Membership HK$5,000 ( US$650) HK$6,000 ( US$780)
YOUR GUIDE TO A DISRUPTED WORLD
FT.com
Understand China, Understand the World
Since 1903, the South China Morning Post has been the most authoritative and impactful global voice of credible reporting on China and Asia. Headquartered in Hong Kong, with local correspondents reporting out of Beijing, Shanghai, Guangzhou and Shenzhen, we are the most recognised and awarded news organisation in Asia.
We provide breaking news and in-depth insight on everything from China's diplomatic relations with the world, to its society and people. Visit www.scmp.com for award-winning content and analyses brought to you by our experts.
Sign up to receive our weekly curated round-up of social, political and economic stories from China and understand how they impact the world. scmp.com/newsletter/scmp-global-impact
WEEKLY NEWSLETTER
Message from Editorial Chair and Head of Judges
As we gather, at least some of us in person for the first time in three years, there's much to celebrate. The more than 750 entries from 192 different publications bear testimony to the resilience and breadth of journalism in our region despite the increasing restrictions on press freedom and rising threats against both individuals and organizations.
We have added three new categories to our awards slate, the Young Journalist Award last year, to showcase up- and coming talent, and the Awards for Excellence in Technology and in Audio Reporting this year, to include new formats and recognize the importance of technology in society today.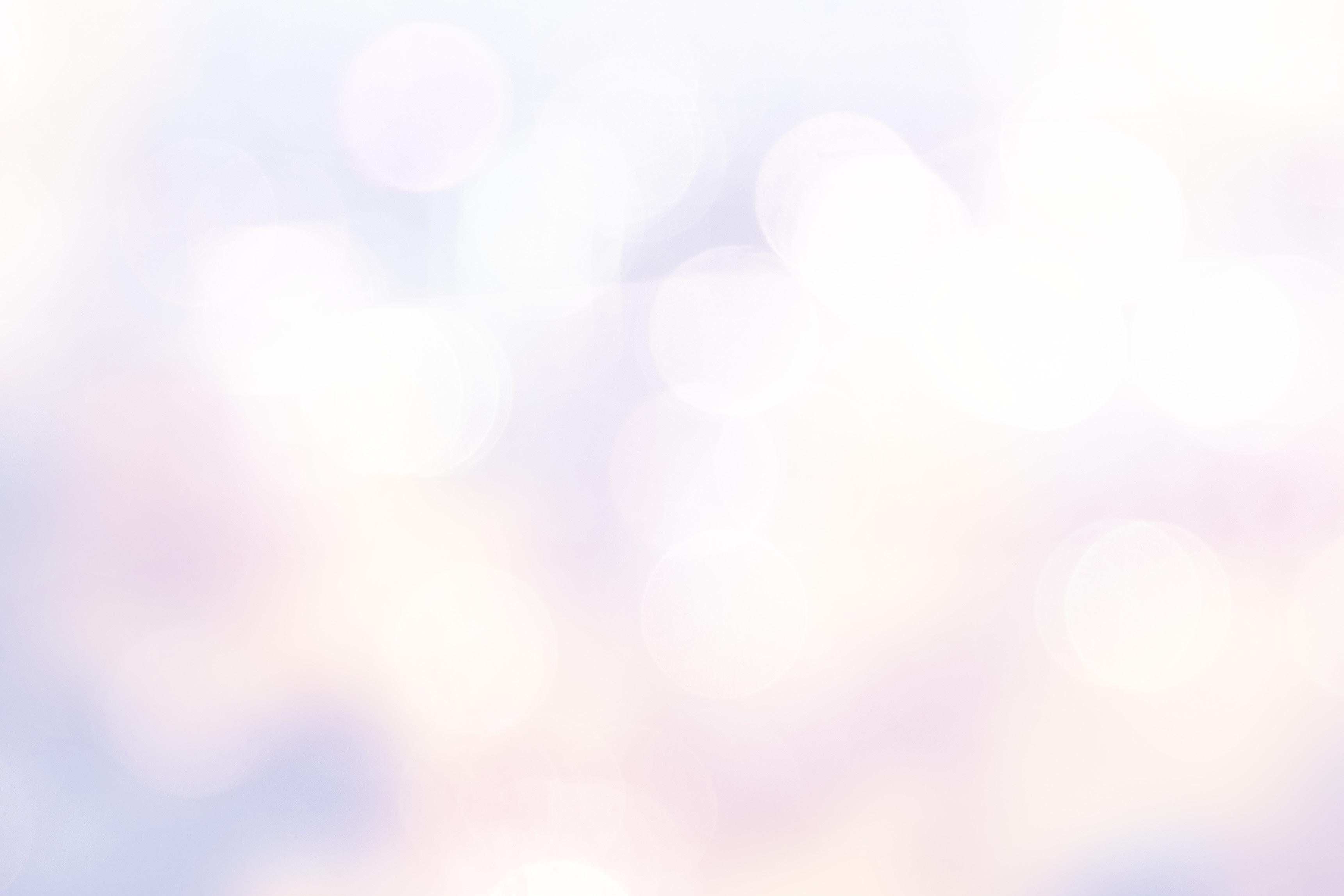 In sad news, we renamed our prestigious investigative reporting award the Carlos Tejada Award for Editorial Excellence in Investigative Reporting in honor of our late editorial committee member. Carlos passed away late last year and we miss him very much.
The SOPA 2022 Awards celebrate outstanding, fearless journalism in an extremely difficult environment. The COVID-19 pandemic continued to wreak havoc across the region, while state violence, government hostility, logistic snarls and communications shutdown made reporting not only difficult but also precarious.
And so it is only fitting that we honor the individuals who work so hard, often putting their own lives and freedom at risk, to do the important job of keeping readers informed, covering topics ranging from the tragic human cost of the military coup in Myanmar and the chaotic ending of America's war in Afghanistan, to the rapid-spiral coronavirus crisis in India, the regulatory crackdown on China's private sector, and tectonic shifts in Hong Kong's media landscape.
We would also like to thank all the judges who volunteer their time to make the difficult decisions that allow us tonight to honor the best of the best.
Just as our industry keeps evolving, so too must our Awards. We're excited that next year's roster will include an Award for Excellence in Reporting in Bahasa Indonesia. Stay tuned for more updates on this.
Since its founding in 1982, SOPA has promoted best practices in publishing and editorial excellence which remain as important as ever. Happy 40th anniversary SOPA!
Madeleine Lim Editorial Chair Senior Executive Editor, Asia Pacific Bloomberg News
Ting Shi Head of Judges Senior Lecturer, HKU Journalism (JMSC), The University of Hong Kong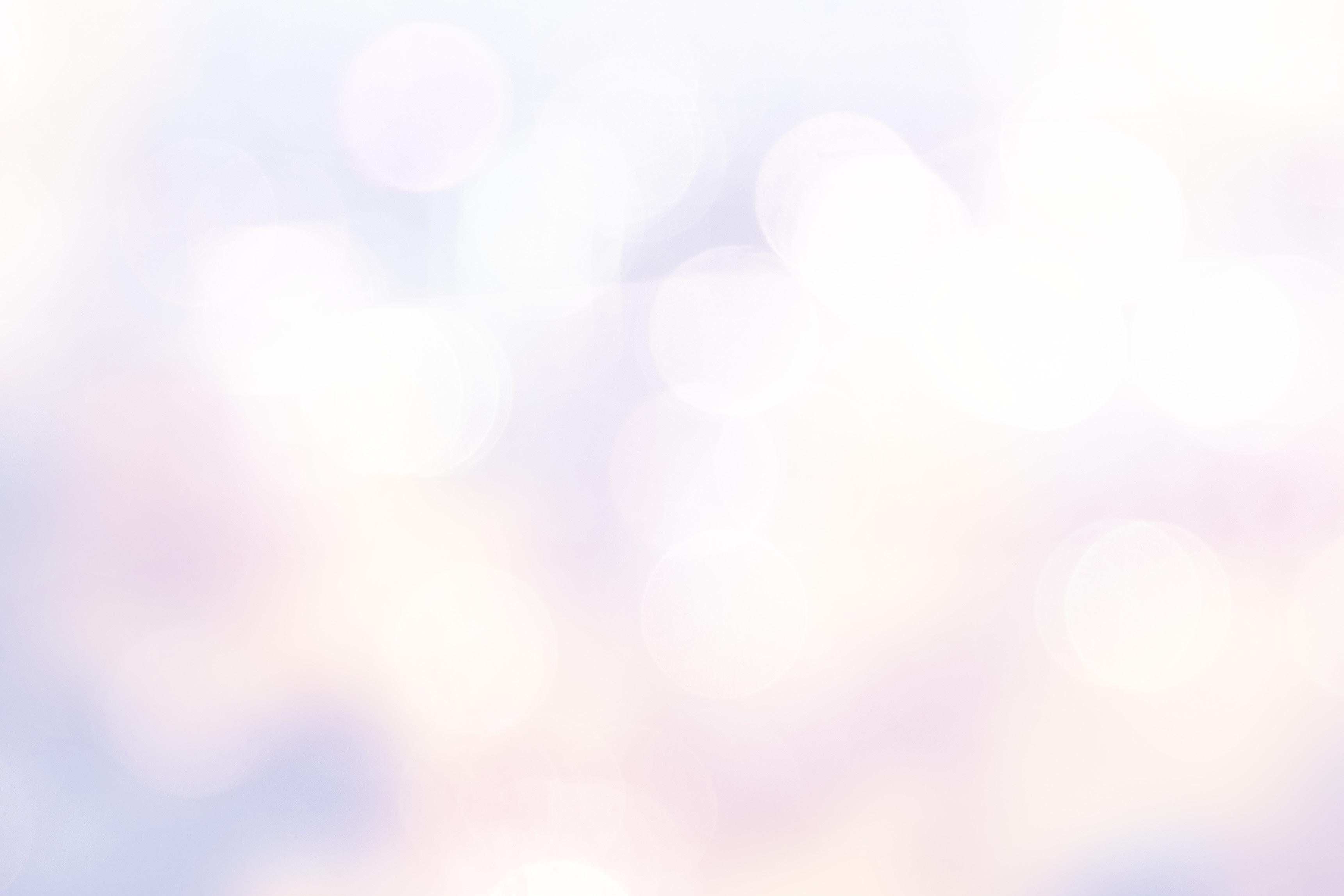 Trust your source. Trust your decisions. GET IN TOUCH JULIA CLYNE VP & HEAD OF MEDIA SALES APAC JULIA.CLYNE@WSJBARRONS.COM
Speakers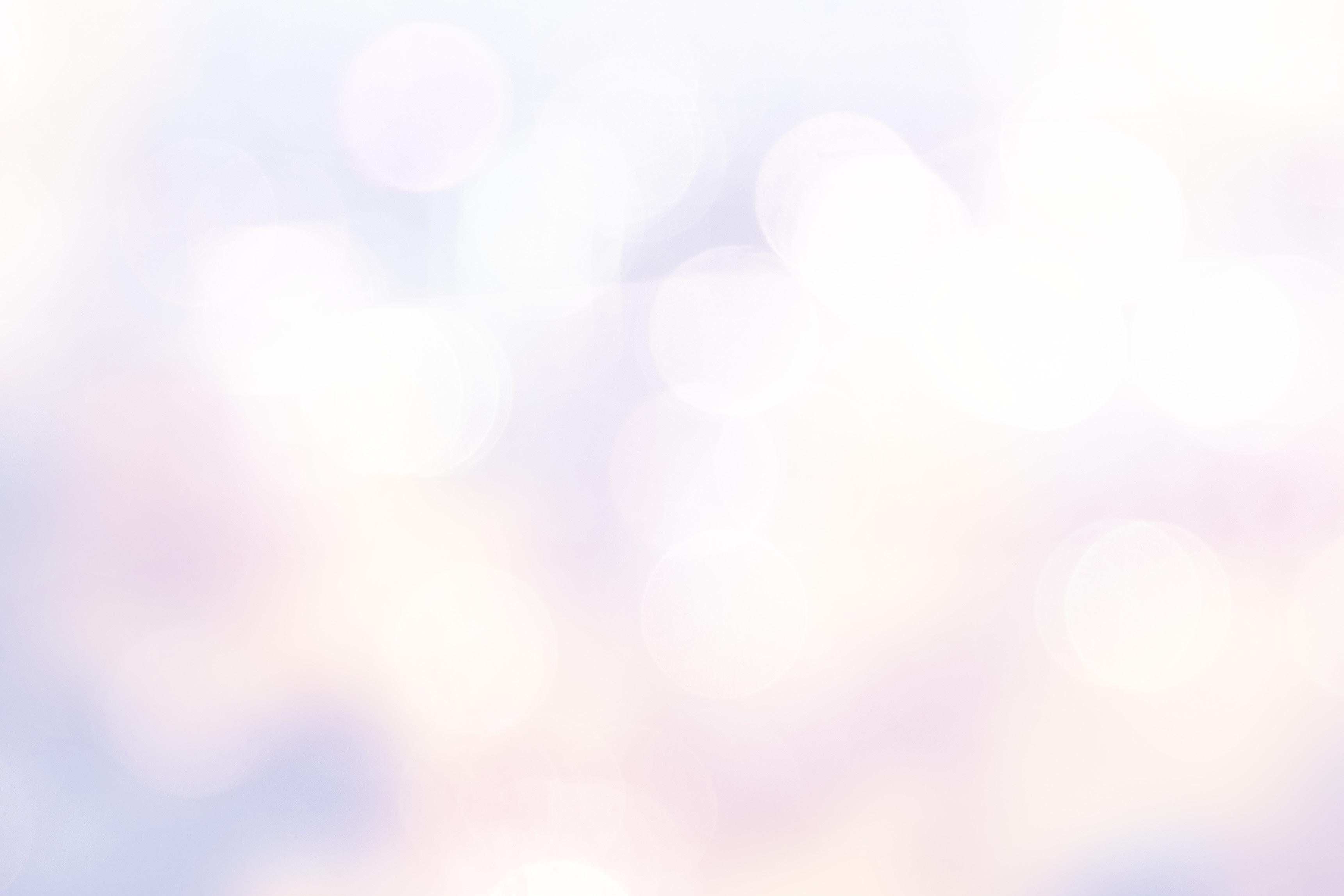 Gina Chua
Executive Editor, Semafor
A longtime newsroom manager with a career spanning three decades and five countries, Gina Chua has worked in print, radio, television and realtime electronic media, with a broad range of experience, including as a foreign correspondent and in business journalism, general news, data and graphics, newspaper design, strategic planning, project management, and newsroom budgets, operations, safety and security and administration.
Most recently at Reuters, Gina was Executive Editor, responsible for editorial operations, including budgets, safety, security and logistics, among other duties. Before she transitioned, Gina – then Reg – held a number of other roles in the newsroom, including overseeing the graphics department and helping set up the data journalism team. She was previously Editor-in-Chief of the South China Morning Post in Hong Kong, and spent 16 years at The Wall Street Journal in Manila, Hanoi, Hong Kong and New York.
Gina has taught graduate- and undergraduate-level classes and short training courses on the business models of journalism, computer-assisted reporting, and numeracy at New York University, Hong Kong University, and Nanyang Technological University.
She also created and found funding for a fellowship to bring Asian journalists for a Masters' in business and economic reporting at New York University. She speaks regularly on changes in the industry and ways to rethink and restructure journalism and newsroom processes; some of her writings are at Structure of News. She transitioned in late 2020, making her one of the most senior transgender journalists in the industry.
Alice Su
Senior China correspondent, The Economist
Alice Su is a senior China correspondent for the Economist. She was formerly the Los Angeles Times' Beijing bureau chief. Before that, she spent five years freelancing in the Middle East.
She won the Asia Society's 2021 Osborn Elliott Prize for Excellence in Journalism on Asia, the Society of Professional Journalists' 2020 Sigma Delta Chi Award for excellence in foreign correspondence, and the Society of Publishers in Asia's 2021 Award for Young Journalists for her coverage of China.
Su also won the 2014 Elizabeth Neuffer Memorial Prize from the United Nations Correspondents Assn. for her coverage of refugee crises in Jordan and Lebanon. She was a Livingston Award finalist in 2016 for her work on youth extremism in Jordan and Tunisia. She grew up between Hong Kong, Taiwan, Shanghai and California, studied at Princeton University and Peking University, and is now based in Taipei.
Master of Ceremonies
Juliette Saly
Bloomberg Radio and Television, Anchor and Reporter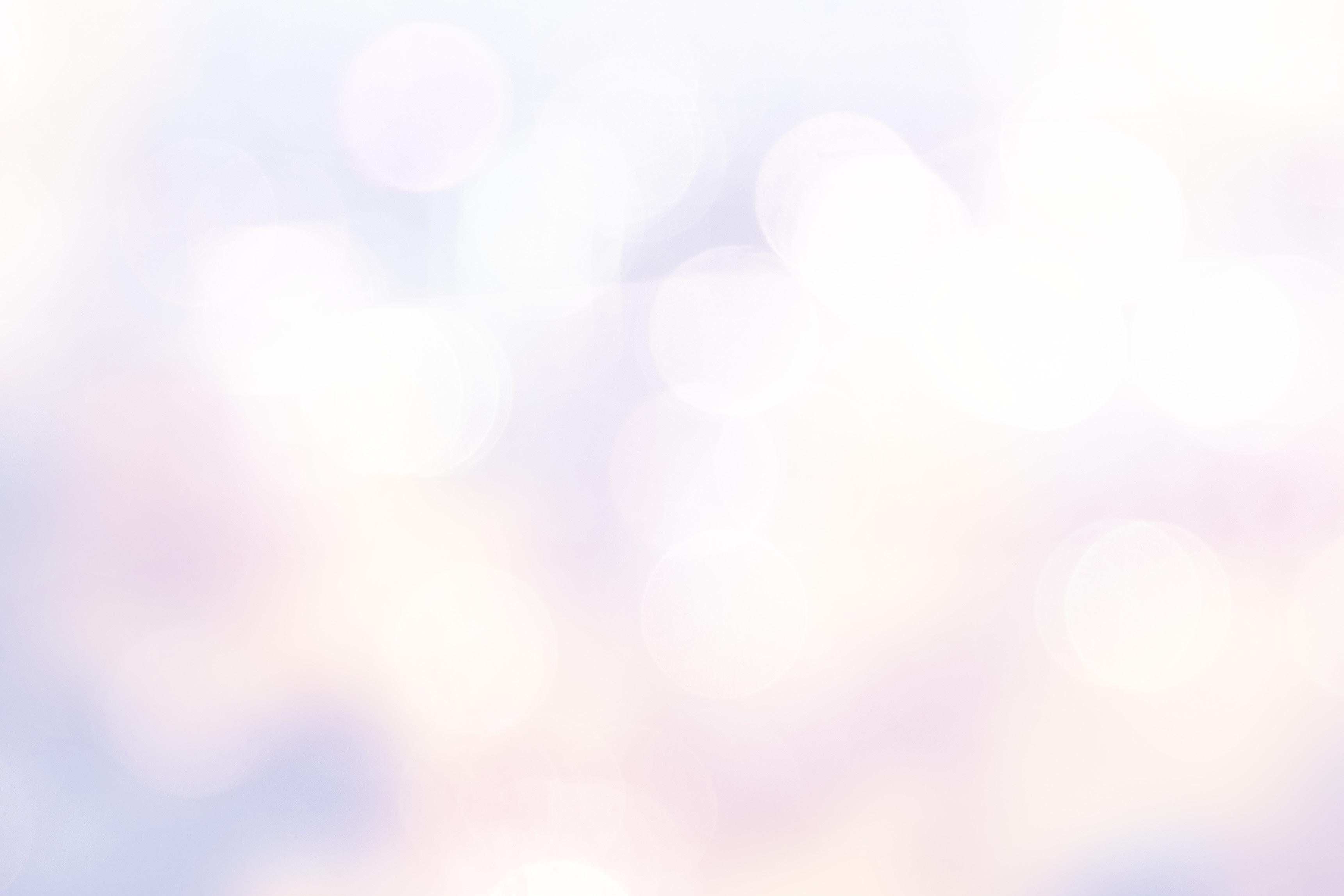 Based in Singapore, Juliette Saly is an anchor and reporter for Bloomberg Radio and Television, where she covers business and economic developments that move Asia's financial markets.
She has also reported on many major events across the region, from live coverage of the December 2014 Café Siege in Sydney to interviews with news-makers, including tennis player Venus Williams at the Hong Kong Open and Aston Martin CEO Andy Palmer at the Singapore F1 and Qantas CEO Alan Joyce ahead of the 2018 Singapore Airshow. Prior to joining Bloomberg, Juliette spent nearly a decade reporting on markets from the trading floor of Australia's largest online broker, CommSec, in Sydney while holding an RG 146 Stockbroker Accreditation. In this role, she provided market analysis to international news organizations including Al-Jazeera, CNBC, Fox News and the BBC, including coverage of the global financial crisis in Australia.
Juliette started her journalism career as a radio newsreader and reporter before joining Channel Nine in Sydney. Born in the Netherlands and raised in Sydney, Juliette received her Bachelor's Degree in Journalism at Charles Sturt University in Bathurst, NSW Australia, minoring in Politics and Communications.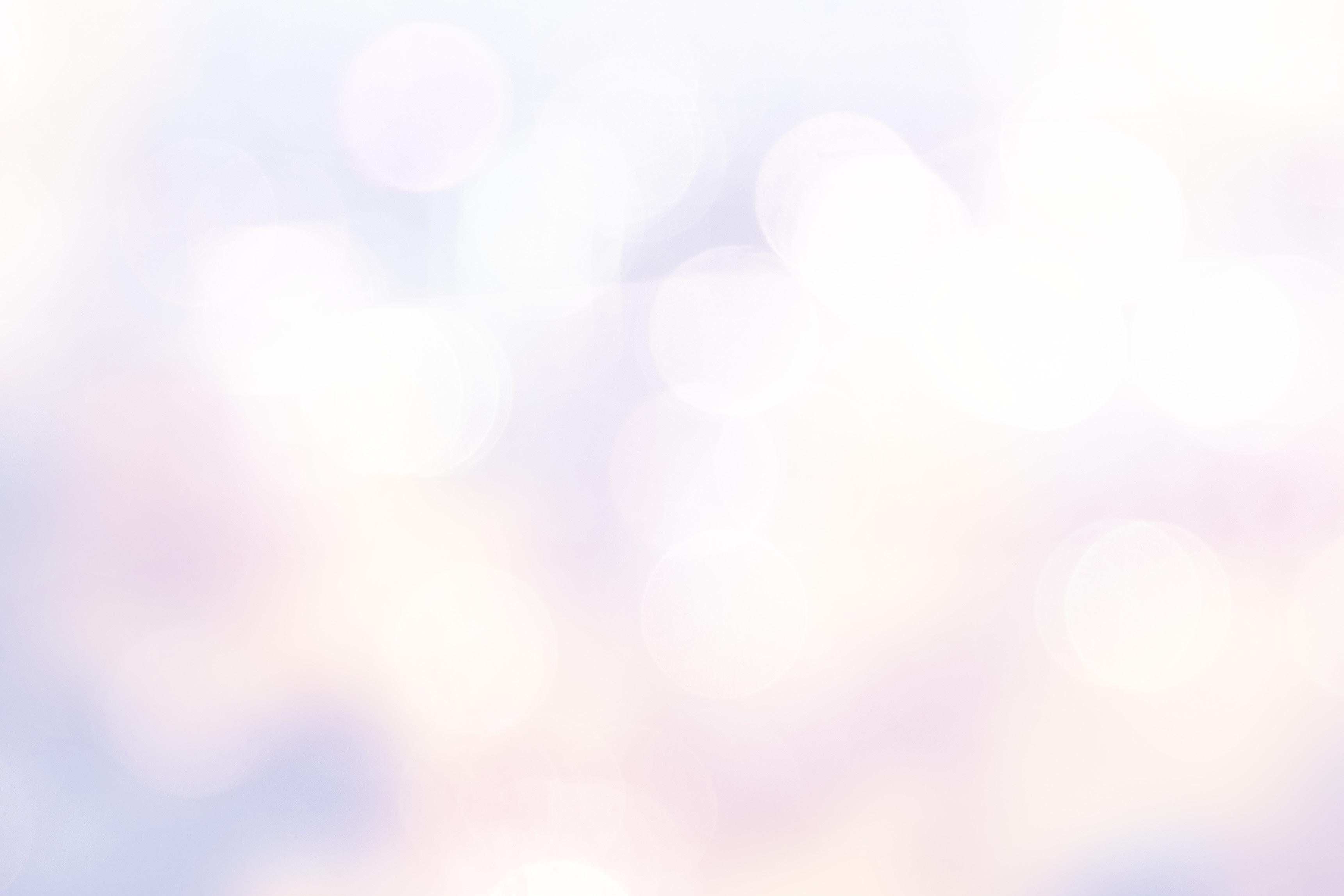 Lim
Senior Executive Editor, Asia Pacific Bloomberg News Asia Enterprise Editor, The Wall Street Journal Special Projects Editor, South China Morning Post Chia Chang Yi-Shan Chen Ravi Mattu Senior Reporter, United Daily News Editor-in-Chief, CommonWealth Magazine Deputy Asia News Editor, Financial Times Bill Ridgers Anne Marie Roantree Kit Tang Asia Digital Editor, The Economist Bureau Chief, Hong Kong, Reuters News Executive Editor, Bloomberg Businessweek (Chinese) 彭博商業周刊 / 中文版
Madeleine
Patrick Barta Cliff Buddle
Editorial Committee Members
Editorial Committee Members
Deputy Asia Editor, The New York Times
† Dec. 17, 2021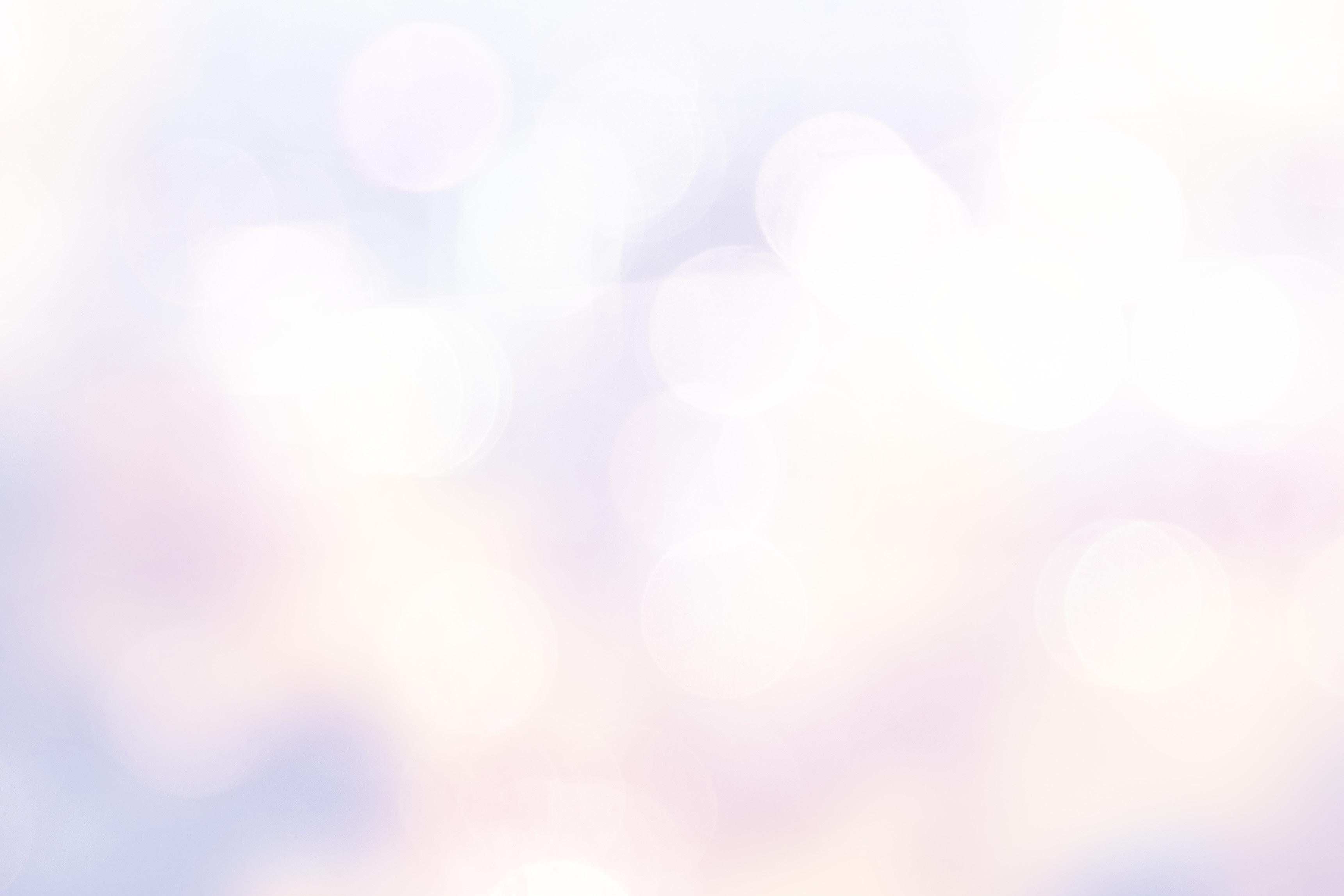 Carlos was a much-valued and important editorial committee member since 2018. We miss him and mourn his sudden passing.
Assistant Asia editor, The New York Times
Head of Judges
Senior Lecturer, HKU Journalism (JMSC), The University of Hong Kong
Deputy Head of Judges Honorary Lecturer, HKU Journalism (JMSC), The University of Hong Kong
In Memoriam, Carlos Tejada
Gillian Wong
Ting Shi
Matthew Leung
Carlos Tejada Memoriam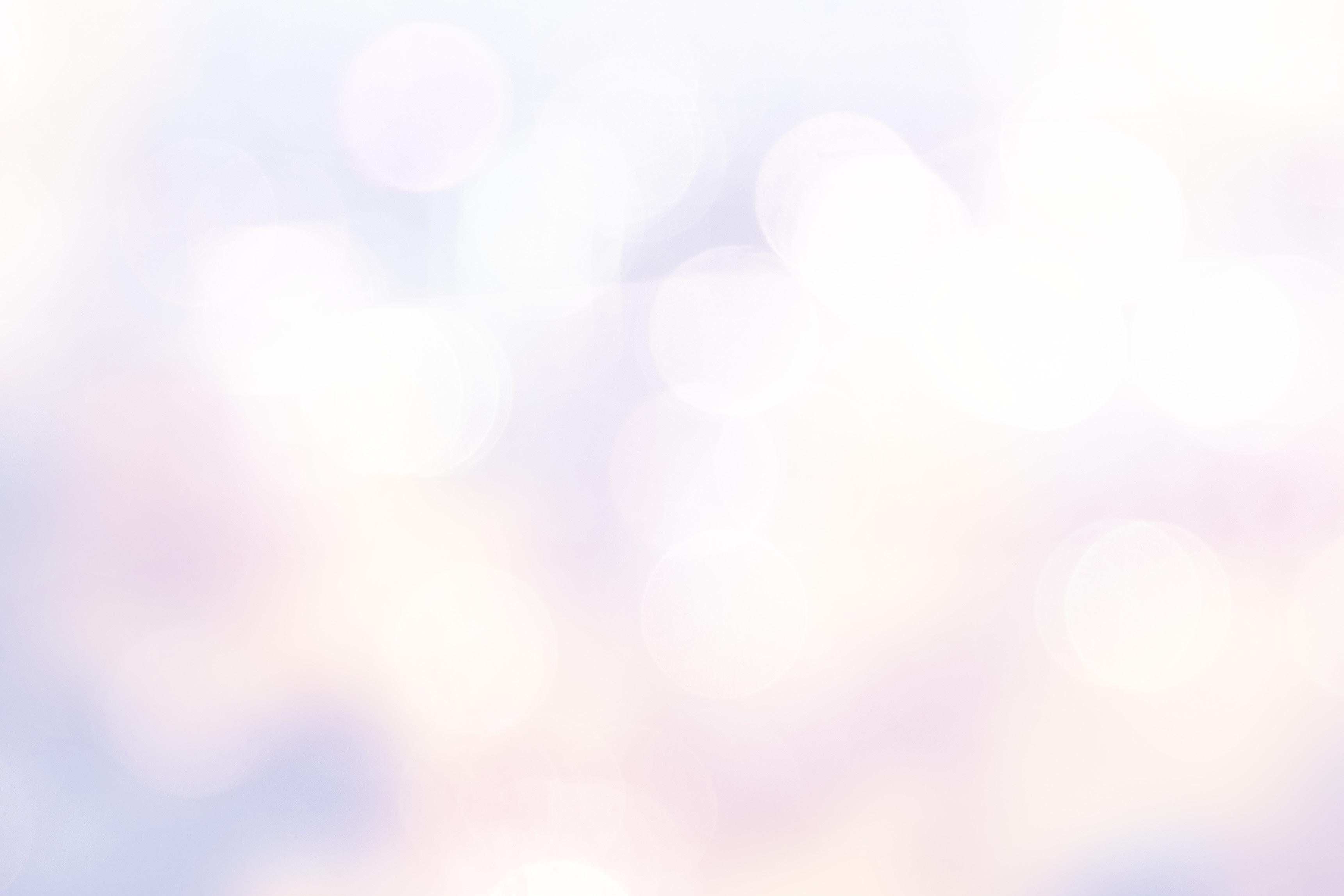 The Carlos Tejada Award for Excellence in Investigative Reporting
The Carlos Tejada Award for Excellence in Investigative Reporting honors the life and work of the editor and journalist, Carlos Tejada. As an editor at The New York Times and The Wall Street Journal, Carlos was unstinting in his pursuit of truth and public accountability of the powerful. His personal integrity as well as his obsession with accuracy, clarity and fairness, gave the work he oversaw a credibility that made it difficult to ignore. He seeded this discipline and ethos in newsrooms through his influence on reporters, who saw him as a gifted editor who listened to their ideas, scrutinized their stories and elevated their work. He would regularly print out convoluted drafts of several thousand words, tape each page together vertically, then tirelessly help his reporters parse the material and distill their best ideas from it.
Carlos's work helped The Times earn a Pulitzer Prize in 2021, editing an investigation into China's censorship in the early days of the Covid-19 pandemic. The piece delved into thousands of secret government directives and other documents that showed in extraordinary detail how the Chinese authorities steer and influence online opinion. Carlos was also one of the editors who had worked on a series of articles about China's repression of Muslim ethnic minorities that was a finalist for the Pulitzer in international reporting in 20 20.
Carlos had spent two decades at The Wall Street Journal as a reporter and an editor in the U.S. and Asia. From Hong Kong, he helped guide the Journal's coverage of the 2011 Japanese earthquake, tsunami, and nuclear disaster, skillfully helping staff translate Japanese-language scientific jargon into accurate English on high-pressure, rolling deadlines. Later, as the Journal's China news editor in Beijing, he worked with reporters charting the rise of China's corporate power, particularly the technology companies whose innovation and dominance at home challenged their American competitors in foreign markets. He threw himself into stories where official and corporate misdeeds exacted a toll on people, from the meltdown of China's stock markets to a deadly explosion of illegally stored chemicals at a container storage facility.
He joined The Times in 2016 as Asia business editor and guided the region's most ambitious business stories about the rise of techno-authoritarianism and the saga of Carlos Ghosn, and most recently served as deputy Asia editor. Carlos passed away suddenly in December 2021, at 49. Dedicating this award to him is a way of honoring work that embodies the qualities reflected in his career, and reckoning with the loss of a dear colleague, friend and mentor.
Special Acknowledgement to Sponsors and Awards Administrator
Platinum Sponsor
Gold Sponsor
Silver Sponsor
Supporting Partner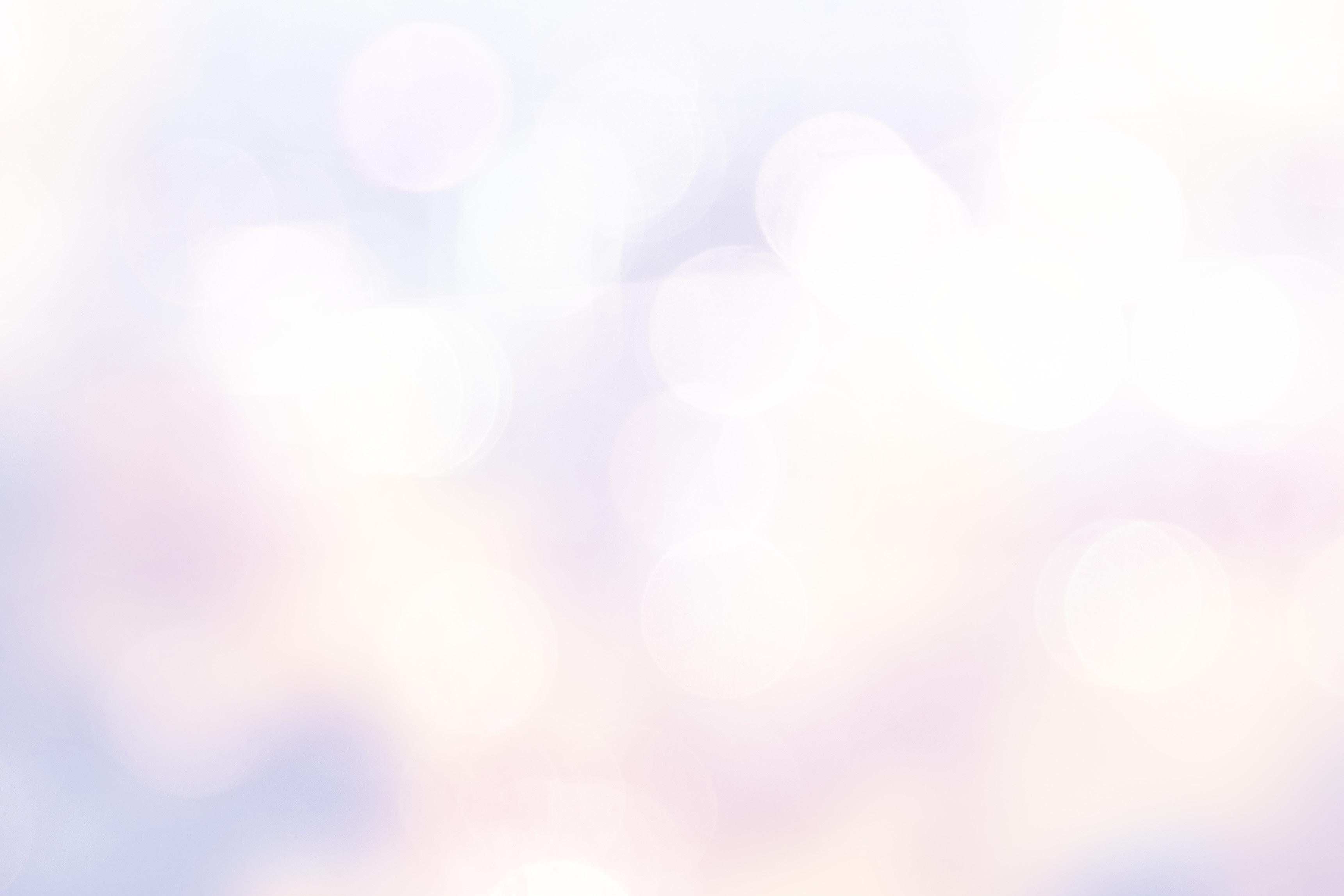 Special Acknowledgement to Advertisement Donors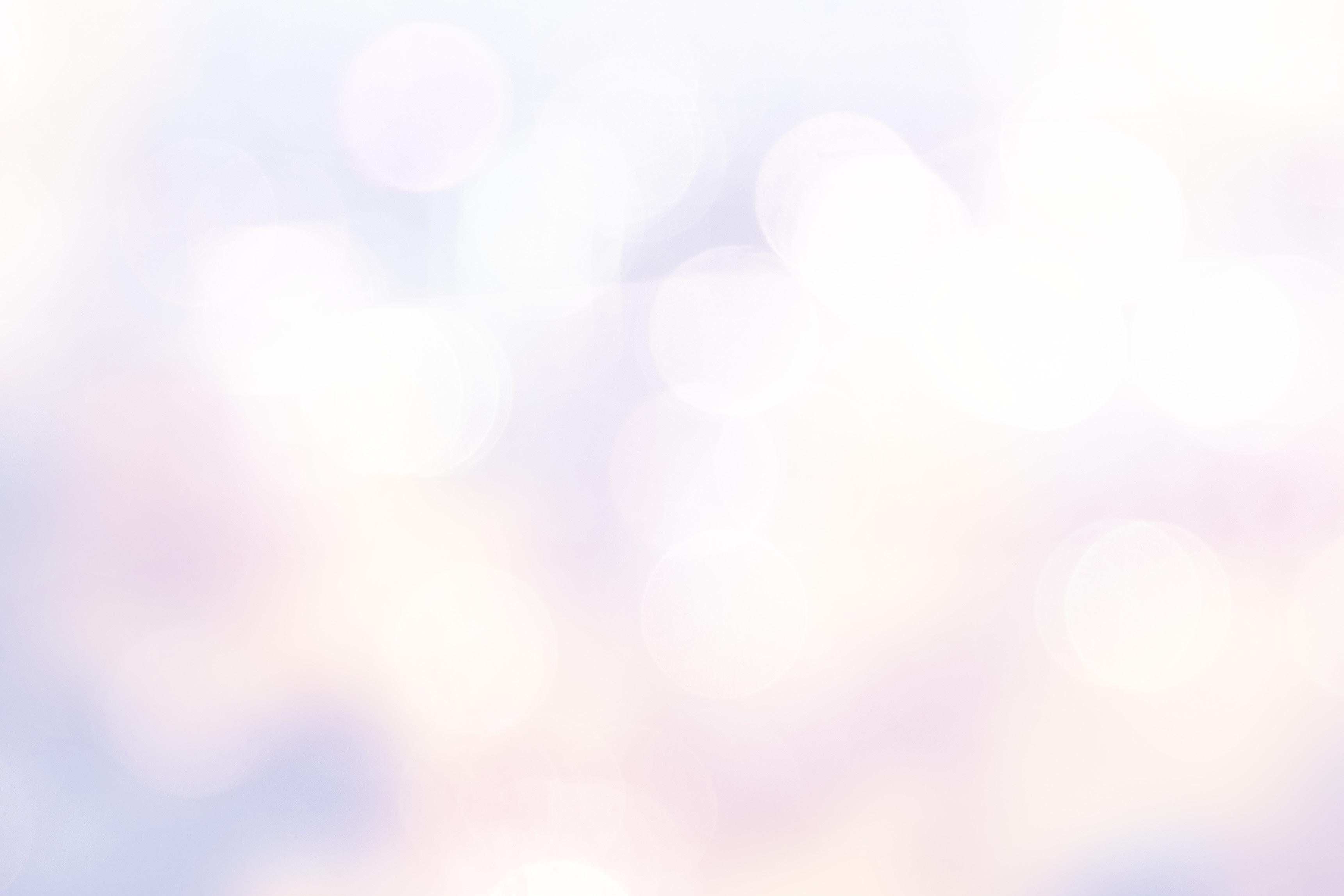 List of Judges
Name Company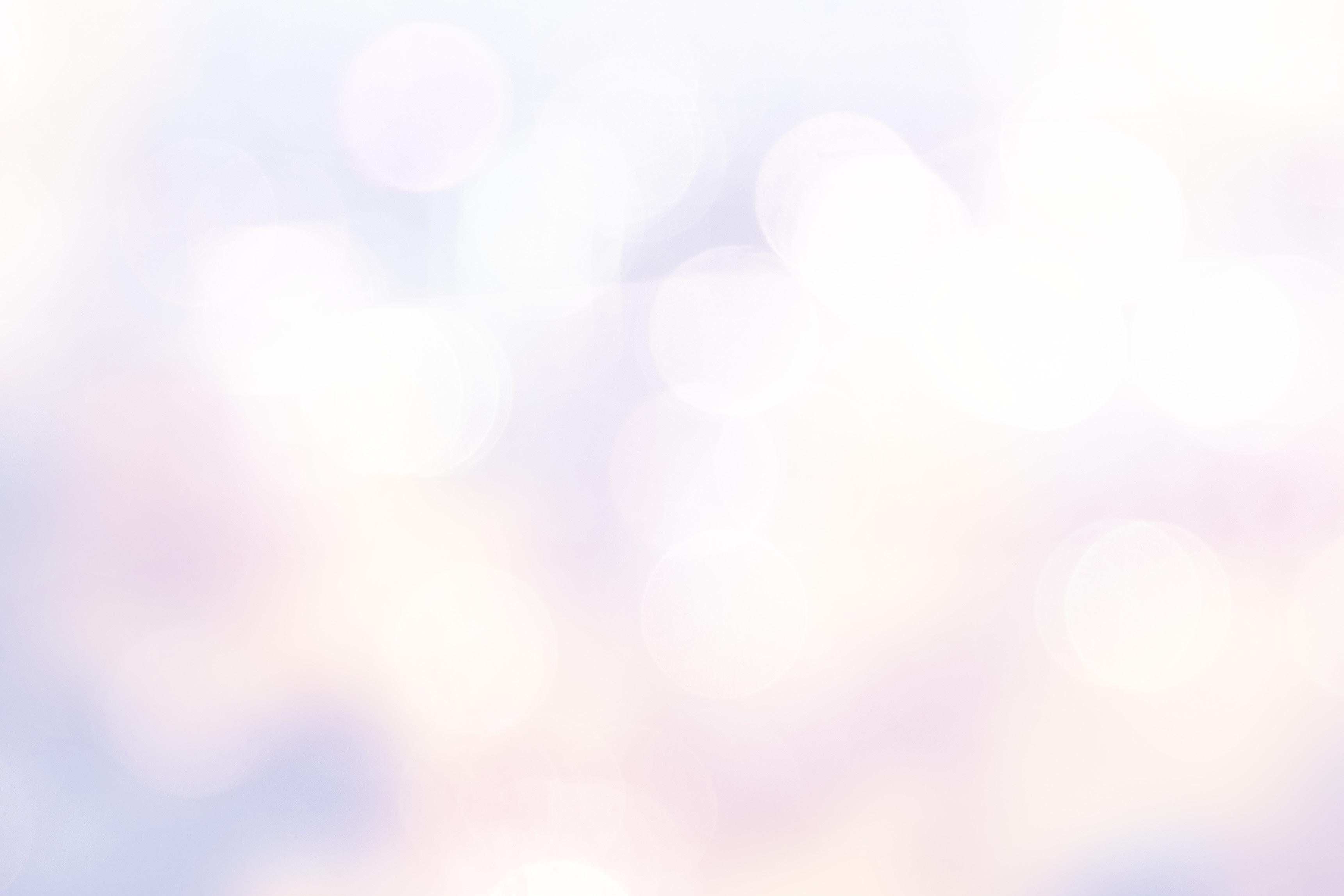 Job Title
Roby Alampay PumaPodcast Chairman, Editor-At-Large
Adolfo Arranz Reuters Senior Graphics Editor
Thu Thu Aung Reuters Correspondent
Nicole Baute HKU Journalism Assistant Lecturer
Bo Mi Fanpai Film Podcaster
Patrick Boehler Radio Free Europe/Radio Liberty Head of Digital Strategy
David Bottomley CNA Mediacorp Deputy Chief Editor
Keith Bradsher
The New York Times Beijing Bureau Chief
Marianne Bray HKU Journalism Honorary Lecturer
Weiyi Cai
The New York Times Graphics/Multimedia Editor
Simon Cartledge Big Brains Ltd Director of Research
Ying Chan The University of Hong Kong Educator/Journalist/Media Consultant
Ernie Chan Ignites Asia Reporter
Pui-king Chan HKU Journalism Honorary Lecturer
Quinton Chan Brunswick Partner
Wade Chan Hong Kong Baptist University
Lecturer, Academy of Film, School of Communication
Lulu Yilun Chen Bloomberg Team Leader for Investing and Real Estate
Yi-Shan Chen CommonWealth Magazine Deputy Managing Editor
Joanna Chiu Toronto Star National Correspondent
Dennis Chong Telum Media Region Head, East Asia
Vivienne Chow Artnet News London Correspondent
Debasish Roy Chowdhury Independent Journalist/Author
Gina Chua Semafor Executive Editor
Crystal Chui Bloomberg Editor
Regina Chung Armed Conflict Location & Event Data Project (ACLED) East Asia Researcher
Judith Clarke Hong Kong Baptist University Part-time Lecturer
Lucy Colback Freelance Writer
Zach Coleman Nikkei Asia Deputy Editor
Andrew Collier Orient Capital Research Managing Director
Sam Colombie HKU Journalism Teaching Coordinator
Wei Du CNA Mediacorp Senior Correspondent
Marcelo Duhalde
South China Morning Post Associate Creative Director
Robin Ewing Hong Kong Baptist University
Kecheng Fang
Director of International Journalism, Senior Lecturer
The Chinese University of Hong Kong Assistant Professor
Anna Fifield Stuff Wellington Editor
King-wa Fu HKU Journalism Associate Professor
Uli Gaulke HKU Journalism Adjunct Professor
Paul Goddard Freelance Media Consultant
Robert Godden Rights Exposure Executive Director
Gilliam Hamilton Gavekal Dragonomics
China Editor
Darren Hayward The New York Times Design Editor
Huifeng He South China Morning Post
Guangdong Correspondent
Name Company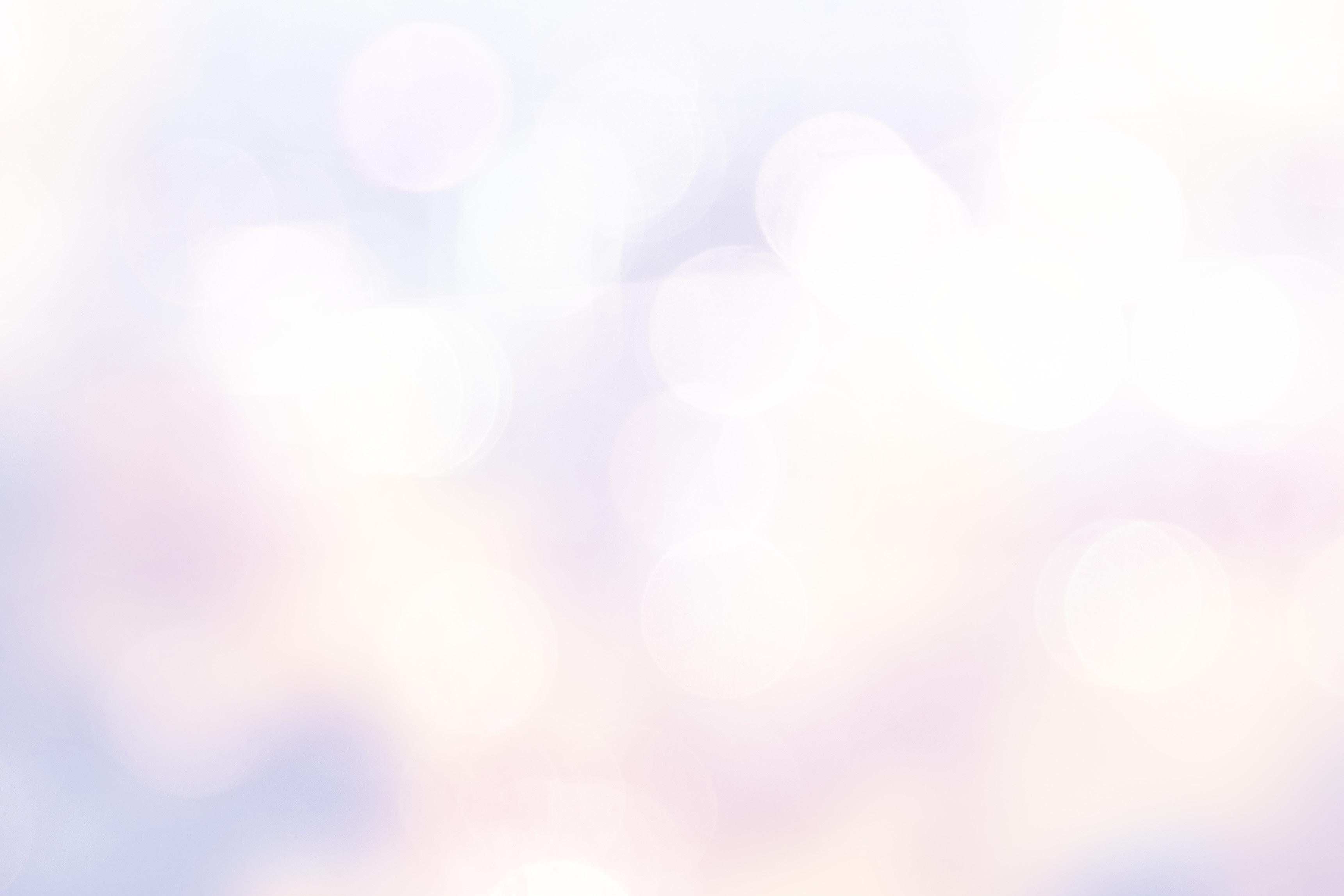 Christopher Hill
Job Title
DestinAsian Editor-in-chief
Angela Ho Ahoy Visual Art
Billy Ho Hang Seng University
Artist/Illustrator
Part-time Lecturer, School of Communication
Brant Houston University of Illinois Professor
Shan Huang Caixin Media
Deputy Managing Editor
Zhimin Huang 数可视 (Data-viz.cn) CEO
Echo Hui Australian Broadcasting Corporation
Investigative Journalist
Hasan Jafri HJ Advisory Founder & Managing Director
Sijia Jiang M+ Manager, Digital Content
Diana Jou HKU Journalism Lecturer
Natasha Khan The Wall Street Journal Reporter
Samantha Kierath South China Morning Post Chief Production Editor, China Desk
Glenda Korporaal The Australian Writer/Columnist
Anne Kruger First Draft Director, APAC
Elaine Kurtenbach The Associated Press Asia Business Editor
Nicole Kwan Independent Consultant
Kristine Kwok FTI Consulting Director
Agnes Lam The Chinese University of Hong Kong Lecturer
Tom Lasseter Reuters Enterprise Editor, Global Finance and Markets
C K Lau Hong Kong Baptist University Head, Department of Journalism
Kevin Lau Emerson College Marketing Content Director
Matthew Leung HKU Journalism Honorary Lecturer
Titus Levi USC-SJTU Institute of Cultural and Creative Industry (ICCI) Associate Professor
Raymond Li Hong Kong Baptist University
Associate Professor of Practice
Ying Li University of Macau Assistant Professor
AJ Libunao HKU Journalism Lecturer
Benjamin Lim The Straits Times Global Affairs Correspondent
Fen Lin City University of Hong Kong Associate Professor
Jason Liu The Reporter Media Foundation
Deputy Editor in Chief
Juliana Liu Forkast News Head of Product, Editorial
Kin-ming Liu KM & Associates Director
Alberto Lucas López National Geographic Senior Artist
Zhenhua Lu Caixin Media Senior Editor
Mary Kay Magistad Center on US-China Relations at Asia Society Associate Director
Shibani Mahtani The Washington Post Writer
Debra Mao Independent Communications Adviser
Rosalind Mathieson Bloomberg
Executive Editor International Government
Jane Meacham Independent Writer/Editor
Adam Najberg Tencent Games Global (IEGG) Head of Communications
Dean Napolitano Freelance Journalist
Lin Neumann AmCham Indonesia Managing Director
Tze-wei Ng HER Fund Board Director
Joyce Nip University of Sydney Associate Professor
Bret Okeson Bloomberg TOP Editor
Yumiko Ono The Wall Street Journal Editor, News Operations, APAC
Paul Panckhurst University of Auckland Media Adviser
Name Company
Raffaello Pantucci S. Rajaratnam School of International Studies (RSIS)
Job Title
Senior Fellow
Anthony Patrick Freelance Editor
Abe Peck Northwestern University Professor Emeritus
Polly Peh Independent Consultant
Byron Perry Coconuts Media
Citra Prastuti
Founder and CEO
PT Media Lintas Inti Nusantara (KBR) Editor in Chief/Director
Joey Qi Global Investigative Journalism Network
Yue Qiu Bloomberg
Chinese Editor
Team Leader for Innovation and Interaction
Carolyn Qu Reuters Editor, Chinese Language News
Saritha Rai Bloomberg Senior Reporter
Emily Rauhala
The Washington Post Brussels Bureau Chief
Keith Richburg HKU Journalism Professor
William Ridgers The Economist Asia Digital Editor
Victoria Ruan McLarty Associates China Research Associate
George Russell Financial Times
John Saeki Agence France-Presse
Asia Copy Editor
Team Leader, Asia-Pacific Graphics and European Coordinator
Ross Settles HKU Journalism Adjunct Professor
Shen Lu The Wall Street Journal Reporter
Ting Shi HKU Journalism
Silva Shih
CommonWealth Magazine
Senior Lecturer
Managing Editor
Calvin Sit Calvin Sit Photography Photographer
Daniel Sneider Stanford University
Simon Song
South China Morning Post
Anthony Spaeth Korea JoongAng Daily
Tim Summers
The Chinese University of Hong Kong
Harry Surjadi Freelance
Lecturer, International Policy, East Asian Studies
China Photo Coordinator
Senior Editor
Assistant Professor
Journalist
Jeff Sutherland Bloomberg Energy Editor
Catherine Tai Reuters
Eva Tam Fidelity Canada
Kit Tang Modern Media (Bloomberg Businessweek/Chinese)
Zheng Tang Renmin University of China
Jeff Timmermans Arizona State University
David Tweed Freelance
Contract Designer and Illustrator
Social Media Manager
Executive Editor
Associate Professor
Chair Professor in Business Journalism
Journalist
Wang Feng Financial Times Editor in Chief, FTChinese.com
Jennifer Wang Rights Exposure Director of Communications
Kuan Hsu Wang China Labour Bulletin
Bettina Wassener Schneider Electric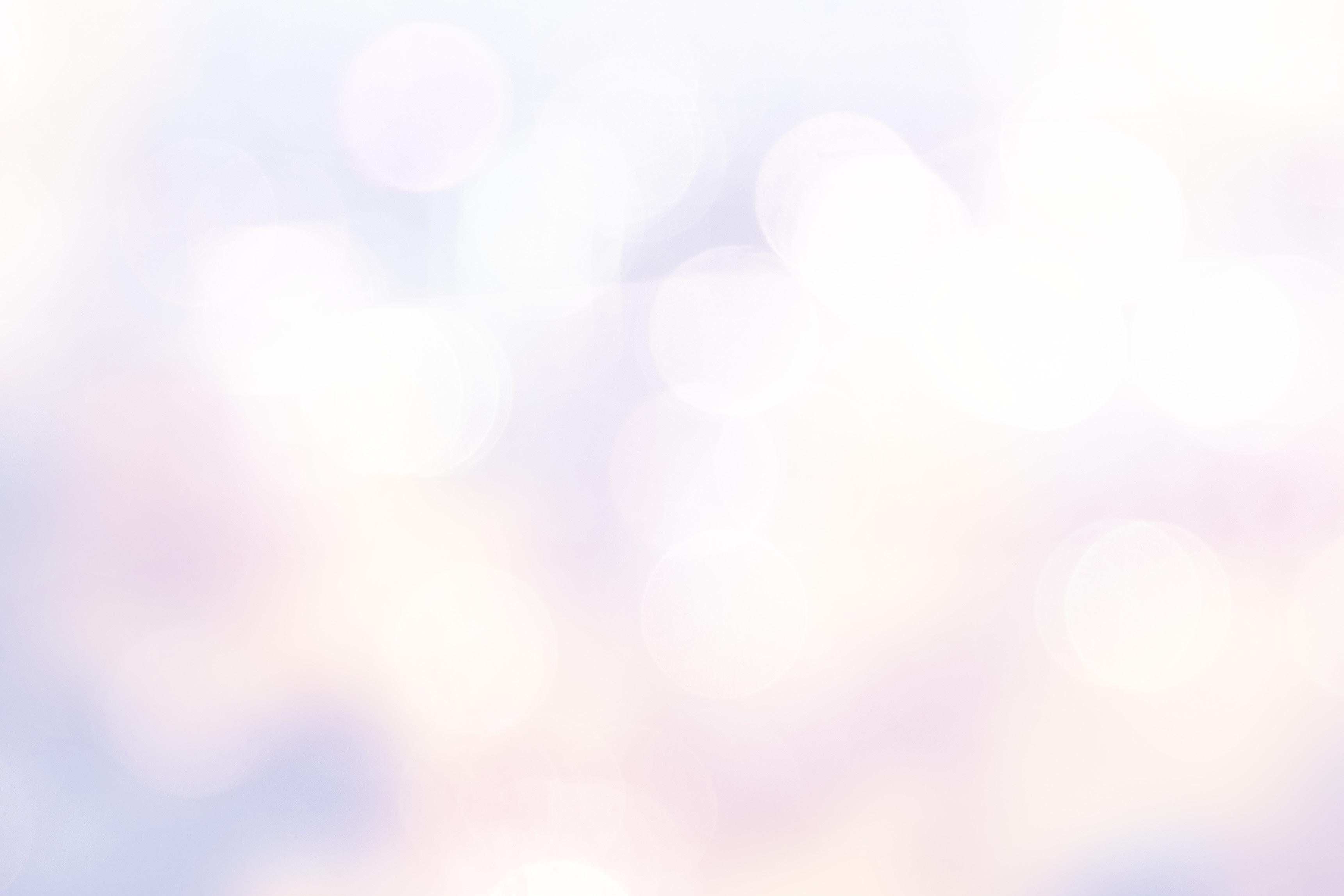 Laurel West The Economist Group
Program Manager
Head of Editorial
Managing Director, Economist Events, Asia
S K Witcher Freelance Editor
Alan Wong VICE Media
Managing Editor, APAC, VICE World News
Elaine Wu JPMorgan Managing Director
Vivian Wu Axial Vibe Studio
Co-founder and CEO
Chris Yeung Hong Kong Shue Yan University (HKSYU) Part-time Lecturer
Keith Zhai The Wall Street Journal
Yidi Zhao Bank of China (Hong Kong)
Senior Correspondent
Head of Public Syndicate, Global Markets