Connecting students to rewarding careers in Solano County. Solano County Schools
Career Technical Education Directory 2022-23
CTE in Solano
Connecting Students to Local Careers
A strong public education system and a prepared work force are critical to the social fabric and economic vitality of Solano County. Our schools offer students a broad range of career exploration and skill development opportunities. Solano K-14 career technical education (CTE) pathway programs are relevant, engaging, and provide industry-aligned course pathways and certifications that result is useful job skills.
Career Technical Education (CTE)
Solano County's school districts offer Solano students a wide range of career technical education (CTE) pathways and career certifications. Some of the CTE opportunities for Solano County students include:
Aeronautics
Agricultural Mechanics
Agricultural Science
Animal Care
Auto Tech
Biotech
Building Trades
Business Marketing
Culinary
Dance
Digital Media Education
Emergency Response Engineering
Floral Design
Hospitality
Kinesiology
Law
Medical Science
Performing Arts
Public Safety
Video Game Design
Video Production
Welding
Work-Ready! Certification Program
Solano County Office of Education's Work-Ready! Certification program for students provides over 20 hours of work-related instruction and support. The program helps prepare students for the labor force, locate job opportunities, learn interview skills, perform mock interviews, develop a resume, and gain a positive work ethic. Students completing the program are better prepared to earn and keep a job.
Workforce Development
Solano County Office of Education (SCOE) partners with various local and state resources to assist students with intellectual and/or physical disabilities in developing work and life skills that fit each individual's unique needs and abilities. Workforce development also includes student-driven microenterprises and work experience for students in businesses across Solano County.
8
Agriculture & Natural Resources
Arts, Media & Entertainment
*A-G courses meet college entrance requirements.
Dixon Unified School District Pathway A-G* Agricultural Mechanics Agricultural Science A-G Floral Design A-G Fairfield-Suisun Unified School District Pathway Animal Care A-G Agricultural Science A-G Floral Design A-G Vacaville Unified School District Pathway Animal Care A-G Agricultural Science A-G Floral Design A-G
Benicia Unified School District Pathway Performing Arts Dance A-G Digital, Visual & Media Arts A-G Fairfield-Suisun Unified School District Pathway Digital Video Production A-G Digital, Visual & Media Design A-G Video Game Design A-G Vacaville Unified School District Pathway Digital, Visual & Media Arts A-G Digital Video Production & Media Musical Performance Travis Unified School District Pathway Digital Video Production A-G Dixon Unified School District Pathway Design, Visual & Media Arts A-G Vallejo City Unified School District Pathway Multimedia A-G
Building & Construction Trades
Benicia Unified School District
Pathway
Building & Construction Trades A-G
Fairfield-Suisun Unified School District
Pathway
Building & Construction Trades A-G
Vacaville Unified School District
Pathway
Building & Construction Trades A-G
Vallejo City Unified School District
Pathway
Building & Construction Trades
Business & Finance
Benicia Unified School District
Pathway
Business Management A-G
Travis Unified School District
Pathway
Business and Finance A-G
Education
Benicia Unified School District
Pathway
Education, Child Development & Family Services
Fairfield-Suisun Unified School District Pathway
A-G
Vacaville Unified School District
Pathway
Education & Child Development
Engineering & Architecture
Benicia Unified School District
A-G Travis Unified School District
School District
Education
Engineering Technology
Pathway Engineering Technology
Pathway Engineering Technology A-G Solano County Schools Career Education Directory- 2022-23
Pathway
A-G Travis Unified
Health Science & Medical Techology
Benicia Unified School District
Pathway
Patient Care - Medical Science A-G
Fairfield-Suisun Unified School District Pathway
Patient Care - Sports Medicine A-G
Travis Unified School District Pathway
Patient Care - Medical Science A-G
Vacaville Unified School District Pathway
Patient Care - Sports Medicine A-G
Patient Care - Medical Science A-G
Vallejo City Unified School District
A-G
& Recreation
Vallejo City Unified School District
Information & Communication Technologies
Vacaville Unified School District
Video Game Design
Pathway
Biotechnology
Pathway Food Systems A-G Fairfield-Suisun
Pathway Culinary Arts A-G Vacaville
District Pathway Culinary Arts A-G
Pathway Hospitality A-G
Hospitality Tourism
Dixon Unified School District
Unified School District
Unified School
Pathway
Manufacturing & Product Development
Fairfield-Suisun Unified School District Pathway Welding & Materials A-G
Transportation
Benicia Unified School District
Marketing Sales & Services
Fairfield-Suisun Unified School District
Marketing & Virtual Enterprise A-G
Travis Unified School District
A-G
Fairfield-Suisun Unified School District
Technology A-G
Travis Unified School District Pathway
Automotive Technology
Vacaville Unified School District
Public Services
Fairfield-Suisun Unified School District Pathway Public Safety A-G
Response A-G
Valejo City Unified School District
A-G
Pathway Aeronautics & Aviation A-G Automotive Techology A-G, Internship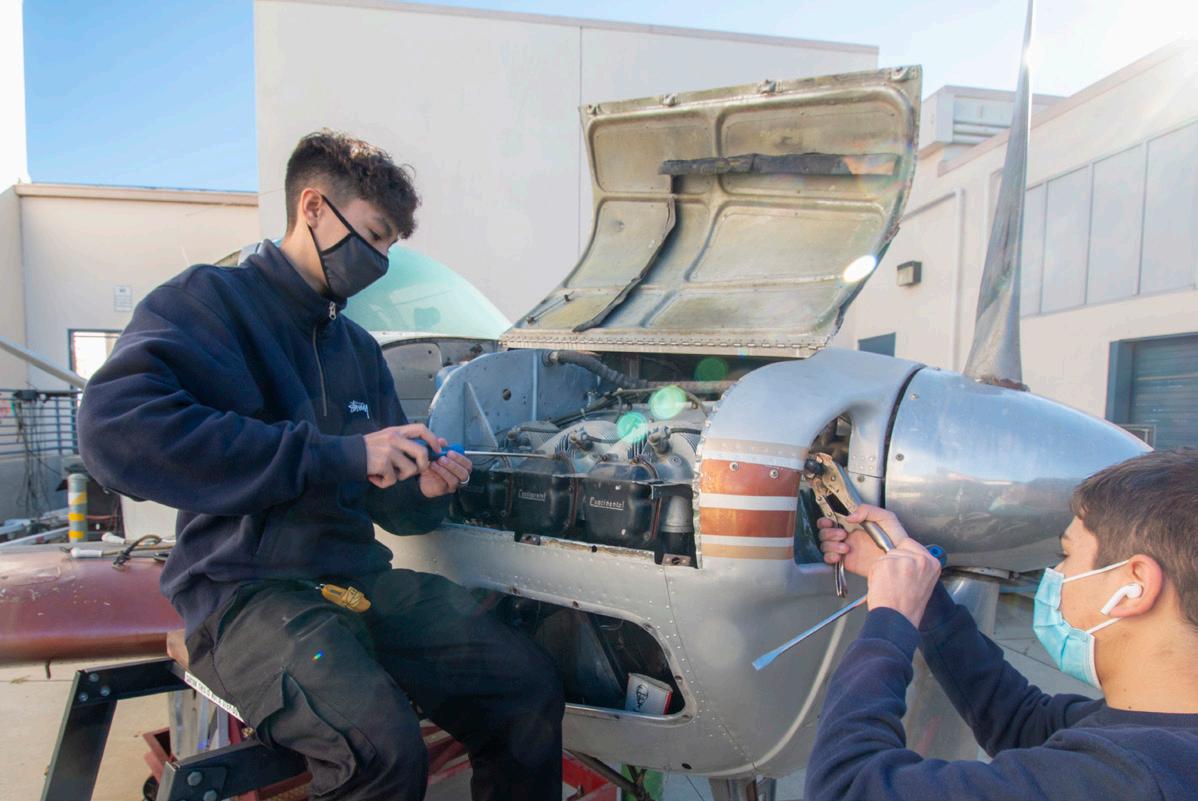 Pathway
Marketing
Pathway
Emergency
Law
Pathway
Automotive
Pathway
Technology A-G
Pathway Automotive
Solano County Schools Career Education Directory- 2022-23
5100 Business Center Drive, Fairfield, CA 94534 • (707) 399-4400 • www.solanocoe.net VU S D Vacaville Un i f i ed School District