MUSIC | FILM | FOOD & DRINK | LGBT+ | BOOKS | COMEDY | THEATRE | VISUAL ART | WORDS SOCCER MOMMY2022SEPTEMBERSNACKMAG.CO.UK2022JUNESNACKMAG.CO.UKFREEFREE
OPEN 7 DAYS GIFT VOUCHERS DISCOUNTS FOR STUDENTS ART GROUPS / CLUBS & YOUNG SCOT CARD HOLDERS SHOP ONLINE 24/7 CLICK & COLLECT MAIL ORDER & LOCAL www.EdinburghArtShop.co.ukDELIVERIES
snackmag.co.uk @snackmag 01786 466 macrobertartscentre.org666 Macrobert Arts Centre is a registered Scottish company and charity. Company no: SC337763 | Charity no: SC039546 ALL FILMS ALL DAY FROM £4.50 Cinema Ad.indd 1 23/08/2022 13:08 PRIVATE FITTING FOR HIGHLAND WEAR & KILTS Visit our bespoke Morris Room in Selkirk for a private kilt fitting ONLINEvisit@lochcarron.com01750726100ONLINESALES&KILTORDERS If you can't make it to us let us help you online with your kilt hello@lochcarron.com PRE-BOOKED WEAVING MILL TOURS Visit our authentic tartan weaving mill in Selkirk LOCHCARRONvisit@lochcarron.com01750726100WEAVERSSHOP–WESTERROSS Highland Wear fittings & gifts Joy@lochcarron.com01520722212 Waverley Mill, Rogers Road, Selkirk, Scotland, TD7 5DX www.lochcarron.com New Lochcarron Visitor Centre Open
For Halloween, step down into Edinburgh's DARK HISTORY Descend down the historic steps into complete darkness and reveal the darkest tales of the closes. Lantern Led Tours & True Crimes Tours 15Fromth-31stOctober REALMARYKINGSCLOSE.COM
The Alchemy Experiment – Category Is Books – The Glad Cafe Sketchy Beats – Blunt Knife Co. – Made in Stirling – Rad Apples Poets in Paisley – LGBT+ Spaces – Paesano – Silk Road Deli Dreadnought Leith – Clark's Bakery – Nicky Tams – Wee HowffCONTENTSLGBT+P48REVIEWP50WORDSP62WHAT'SONP10INTERVIEWSP26FOOD&DRINKP46 Dundee Fringe – Ross Wilcock – Sea Change Festival – Norman Gilbert The Big Art Show – Tramway – Take One Action Film Festival Soccer Mommy – Elika Ansari – Ryan Wigglesworth Ride the Wave – Ever Dundas – Gentle Sinners – Zazim x Rua Soul Vegan Corn Ribs The (Not) Gay Movie Club Kitchen Love part II (after Ella Risbridger) Maggie O'Farrell – Allie McDermid – Liam Bell – Cloth – iBrina Santigold – Hailey Beavis – Spyres – Becca Starr – Mima Merrow STUDENT GUIDE P14
Student Guide: Natalie Jayne Clark, Morven Ferguson Mackay and Zöe White
Editorial
Editor: Kenny Lavelle Sub Editor: Leona Skene Assistant: Lara Delmage and Drink Editors: Emma Mykytyn and Mark Murphy
What's On Editor: Natalie Jayne Clark
Design: Joanna Hughes
CREDITS
Food
Spine Quote: Sophie Allison 'Bones' Cover Photo Credit: Sophie Hur
LGBT+ Editor: Jonny Stone
Disclaimer: Snack Publishing Ltd. All rights reserved. Reproduction of this magazine in part or in whole is forbidden without the explicit written consent of the publishers. Every effort has been taken to ensure the accuracy of the content of this magazine but we cannot guarantee it is complete and up to date. Snack Publishing Ltd. is not responsible for your use of the information contained herein. To advertise in SNACK 0141hello@snackpublishing.com6324641
SNACK is a supporter of the global Keychange movement.
Right, here we go again. During an August filled to the brim with attending and covering the various Edinburgh Festivals we've somehow managed to squeeze in making another magazine – go us! The daylight is waning, taking on that comforting, familiar, autumn-pale hue, and that means it's time for our cities to again teem with new students. If you're a new student – welcome to a life of breeze-block bedrooms and draughty tenements. It's better than it sounds. We've put together a Student Guide light on patronising advice (keeping plants, eating well and drinking lots of water are all 'good things to do' – there you go) and instead opted for a guide to help you find your way around your city. We hope you find it useful. Of course, it's not all about the newbies – there's plenty for everyone in this month's mag. For our cover feature we speak to the ever-brilliant Sophie Allison (Soccer Mommy) about her new album Sometimes, Forever. Elsewhere we chat with Scotland's gloomiest supergroup, Gentle Sinners, about the merging of their creative processes and fatherhood in 2022. Also, make sure to check out Andy Reilly's excellent deep-dive interview with folk music prodigy Katherine Priddy on the SNACK website, along with other bits we couldn't quite squeeze into this month's issue. As for the rest of this month's magazine? I'm sure you'll find your way around. Stay safe. Enjoy the start of your autumn – we'll see you next month.
Hello and welcome to issue 43 of SNACK,
Kenny Lavelle Editor
Scan to book citysightseeingglasgow.co.uk TheClydesideDistilleryRiversideMuseumUniversityofGlasgow KelvingroveArtGallery&Museum&manymore! Including... George KelvingroveGlasgowRiversideTheOVOGlasgowPeople'sGlasgowSquareCathedralPalaceGreenHydroandSECClydesideDistilleryMuseumUniversityArtGallery 21 Bus Stops 7 Languages Concession/StudentAdult£16£15Child£9Family£35
DUNDEE FRINGE
For his launch of Once Upon A Time In Glasgow he will be performing from his pamphlet and supported by word wizards Josephine Sillars, Ren Dick, and Oliver Robertson. thehugandpint.com
The Hug and Pint, Glasgow 26th September Ross Wilcock weaves his exploration of queer and disabled identity deftly through romance media tropes and fairy tales in this moving collection of poetry. ROSS PAMPHLETWILCOCKLAUNCH
@snackmag
Though the island is only twelve miles long and three miles wide, it'll host a rammy of events and films for both public consumption and professional development for filmmakers – 'from their airport to the distillery'. The annual film festival celebrates female filmmakers, and this year is zooming in on the links between Finnish and Hebridean cultures. There will be coaching and talks and workshops on every aspect of filmmaking, including a masterclass from the screenwriter Eeva Putro. A place to develop ideas by connecting to likeminded people, films, and the sea. screenargyll.co.uk/sea-change
Tiree, Inner Hebrides 21st till 25th September
snackmag.co.uk
Dock Street Studios, Dundee 16th till 25th September
Build it and they will come. Or create a pop-up venue and they will come. Last year's event was Dundee's first Fringe festival, and naturally this year is gonna be bigger and better. JD Henshaw has been making other UK fringes happen, and now is bringing it to his home city. There's queer theatre set in this very city (Afters from Mareth Burns) – the marketing involves disco balls and wolves, so colour me intrigued. There's also Because We Said We Would from Fox and Hound Theatre – a white box set, so you have to pay attention to what the actors are saying. Plus much more theatre, comedy, music –and a ticket scheme to support works in progress and finished pieces. dundeefringe.com
SEA FILMCHANGEFESTIVAL
The Wee Red Bar, Edinburgh 22nd September
Gilbert's work spans 65 years, capturing his daily family life and that of visitors to Glasgow's Southside. You can trace the passing of time through even just the fashion and the ageing of his subjects. This is the first solo exhibition of his work in his home city and neighbourhood. As well as his paintings, they're showing lots of bits and pieces he created in other media and apparently objects lifted straight from his studio. Phrases like 'spatial complexity' and 'democratically embellished' are used in the descriptions of his work – you'll have to go and see for yourself what they mean by that.
THE BIG ART SHOW
The main gallery will see a solo exhibition by Polish artist Iza Tarasewicz – and Polish dancer and choreographer Pawel Sakowicz is showing work created in response to 'the forms and rhythms of the exhibition' at the preview. That's when you've made it, when art is being made about your art!
A 'colossal' (I had to quote – there's no better word) artwork will be projected onto Tramway's facade as part of an evening event which also has a dense DJ set and The Making of Pinocchio, a show which blends together scenography, sound, lights, cinematography, and storytelling to immerse the audience in an equally fantastical and real story of love and transition. There's also 'surrealistic circus' (UTOPIAN), 'a magical posthuman parable' about the needs of the earth in the form of poetry (Farm Fatale), plus a variety of showcases and dances and everything! tramway.org
outspokenarts.org/bigartshow
normangilbert.com
What's on Page 11 Tramway, Glasgow 3rd September 2022 till 5th February 2023
Almost a thousand artworks on display: drawing, painting, sculpture, mixed-media and more. The artists span all ages and experience – many are local creatives, too.
The Art Department, Paisley 26th August till 26th November
TRAMWAY
FUNDRAISINGGREENPEACE GIG
On 22nd September, Greenpeace Edinburgh will host a fundraising gig to raise money for Greenpeace's campaign to stop the industrial fishing frenzy and safeguard Marine Protected Areas. Featuring music from local bands Abolish Golf, Grace & the Flatboys, and Isabella Strange, and Scottish musician Megan Black. Students and non-students all welcome! greenwire.greenpeace.org.uk
Tramway, SeptemberGlasgowtillNovember
NORMAN GILBERT
Delikado takes the audience into the El Nido forest, where people are putting their lives on the line fighting for environmental justice. Mycelia are in – The Mushroom Speaks is a perfect way for you to become a funghi fanatic too. That's just a taste of the radical rebellious filmmaking on offer. Check the website to see when it is near you –it'll be run in Edinburgh, Glasgow, Aberdeen, Inverness, Lochgilphead, and Tiree. takeoneaction.org.uk
SpeaksMushroomThe
THE REAL MARY KING'S CLOSE
'The land beneath our feet' is the theme. There's by Jumana Manna, 'exploring how has become a radical act in occupied Palestine as Israel criminalised the picking of native plants'; some showings will be followed by spoken word from Scottish Palestinian writer and performer Amira Al-Shanti.
Pollokshields says Support our work by setting up a monthly donation at www.pollokshieldsfoodpoint.org
Across Scotland 16th September till 30th October
If you're into your history, or just love a good spooky story, The Real Mary King's Close is the real deal. The residents of the Old Town from yesteryear offer private tours around the eerie warren, letting you in on some pretty juicy gossip from way back when. It's a real hotspot, so make sure you book online to avoid disappointment. realmarykingsclose.com
MannaJumanabyForagers
snackmag.co.uk @snackmag
VariousEdinburghdates in September
foraging
TAKE ONE ACTION FILM FESTIVAL
Foragers
What's on Page 13 The Tron Theatre Ltd. is a Scottish Registered Charity No: SC012081 Design by thisisjamhot.com Image by Vincent Quenot WORLD PREMIERE Wed 12 – Sat 22 Oct 2022 To book visit tron.co.uk or call 0141 552 4267 Tron Theatre Company in a co-production with IVT-International Visual Theatre presents Devised and directed by Andy Arnold 34340 negative 75/no.32 28 34340 negative 75/no.32 21 34340 negative 75/no.32 21 LIVE CLASSICAL AND FILM MUSIC FROM JUST £6!* rsno.org.uk 34340 negative 75/no.32 11 34340 negative 75/no.32 11 39 EXCLUSIVEOFFERSFORSTUDENTS
It's hard to know where to start sometimes, so we have asked around and found some of the interesting arty things happening around Scottish student areas, so you can sound like you know all the cool spots to go. A lot of these are inexpensive but rich in experience – and alcohol does not need to be a central part of your student experience. Make memories, create connections, and be open-minded and outrageous.
snackmag.co.uk @snackmag
Tchai-Ovna House of Tea
This place is likely already on your list, but in case it's not, here are the highlights: delectable dishes, cool cocktails, table tennis in a cage, dark decor – plus, a knock-your-socks-off free spoken word open mic hosted by Ren Dick and Ross Wilcock on Wednesday evenings. There's also a History of Queer Dance Music night on Thursday evenings –amongst other aural hillheadbookclub.co.ukevents.
Hillhead Bookclub
The Alchemy Experiment
alchemyexperiment.com
ARTSY STUFF IN THE CITY
GLASGOW
STUDENT GUIDE
Nice 'N' Sleazy
A place that is as welcoming for its sweet coffee aroma as its range of beautiful and varied art, The Alchemy Experiment is only a two-minute walk from Glasgow University and the Hillhead subway station. They have regularly rotating exhibitions, kitsch workshops, fundraisers, film screenings, and more. Their flexible booking system means they support artists who might not otherwise be able to afford for their work to be exhibited elsewhere.
The feeling of walking down the cobblestoned alleyway into this haven of mismatched furniture and tea fumes is almost as soul-renewing as the first sip of their tea itself. Catch lots of live music at their regular Tea and a Tune and Chai Friday events, along with other frequent music and poetry appearances. It isn't an exaggeration to say their tchai is medicine – their heavy use of clove makes the most of this aromatic, known for pain relief and banishing evil. Their honey spiced tea is a particular favourite of mine. Get there early to grab the cute sitting nook! tchaiovna.com
Sleazy's is a go-to spot with a deep history for Glasgow's music lovers, with club nights like Queer Theory (next one 25th September) and stellar lineups like Denham Audio, H3L3NA, and Boosterhooch being their current trademark. However, music isn't their only calling, and this month they're showcasing theatre performances by Irish comedian Tadhg Hickey on 4th and 5th September, and Sauchiehall Comedy Club on 7th September. If you're sick of scrolling on Netflix for a good film, broaden your cinematic horizons at the Incredibly Strange Film Club on 13th and 20th nicensleazy.comSeptember.
The Glad Cafe Soup on a pizza – you already know you're in for a revolutionary experience. Well, it's just leek and potato toppings, but to me that's usually reserved for going in liquid in a bowl, not on tasty dough dipped in basil aioli. You can catch such a range of music genres playing live here, and they have a 'changing feast of visual delight' in their exhibition space, along with a zine. They are sisters with The Glad Foundation (a charity providing free and affordable music workshops) and Glad Rags Thrift thegladcafe.co.ukShop.
This indie LGBTQIA+ bookshop is a beaut. Their selection of new and secondhand queer books and zines is unparalleled, as is their knowledge and friendliness. Not only that, but their shop space is used for a load of events, booky or otherwise – a welcoming space to meet other people. categoryisbooks.com
The Absent Ear A 'GlasGogh hidden bar' – a basement speakeasy. Their cocktails are summink else, plus they highlight different artists' work and have resident artists design coasters and postcards to be served with their cocktails. Book ahead for Try and Test Tuesdays – you get discounted drinks and they get a guinea pig to taste their new and occasionally questionable concoctions. theabsentear.com
A range of grand and intimate theatre, dance, sensory exhibitions and more. They also have Tramway Beyond Walls, taking performance and artwork into community spaces and parks, along with many collaborations supporting local artists. tramway.org BLOC+ A music venue where all of the events are free! They showcase local and touring musicians, and if you fancy showing off your DJ skills just get in touch with them. September alone sees the likes of Awakebutstillinbed, Speedrunner, OLANZA, Canal Capitale, Catslash and Frog Costume, Hanging Freud, Japan Review, and DRAG… the list of free quality music goes on. They'll also be hosting a stall at Platform's freshers festival on 14th and 15th September, where they'll be tasty food samples – they just won Come Dine with Me: Professionals, so the scran is the real deal – music and equally delicious tote bags filled with BLOC+ info, discounts, and SNACK mags. bloc.ru
The Hug and Pint Upstairs is lovely and all, very tasty and vegan, but downstairs is where it's at. A perfect basement to host banging beats, cocky comedy, and perky poetry. September and October see the likes of Wyldest, Regressive Left, Goa Express, the Dears, and Michelle Willis fill out this floor. thehugandpint.com
Student Guide Page 15
Category Is Books
Tramway
Lighthouse Books
snackmag.co.uk @snackmag
Paradise Palms
Summerhall
The Wee Red Bar
R-cade Geek is chic, so this place must be like the Chanel of gaming. Hundreds of board games, plus home consoles from the last 40 years of gaming. The best way to turn flatmates or classmates into friends is to make them your enemy over the course of a wildly competitive rcadeglasgow.comgame.
Just off the Royal Mile, this café, bookshop and art space is a place to learn about and feel and breathe in creativity, both Scottish and international. fruitmarket.co.uk
You'll also find their stalls at a range of events around Edinburgh and beyond – say hello! lighthousebookshop.com Fruitmarket
Truly open to all – just message an idea for a performance or workshop and they have all kinds of equipment for you to use whilst you put it on.
Perhaps you've never seen neon and cuddly toys combined for decor before, or perhaps you've never seen so many in one space. But that is Paradise Palms for you. They sell records and have a range of cabaret nights and events for you to enjoy, along with their food and drink. Their experimental mixtures aren't just reserved for their walls, either: for here you can purchase a Buckfast theparadisepalms.comdaiquiri.
EDINBURGH
Described as 'lovely and intimate', this bar doubles as a live venue for a plethora of performance genres and as a club space. It promises all genres, with cheap entry and drinks.
weeredbar.co.uk
Sketchy Beats
Lighthouses are symbols of hope and safety, and this beacon of bounties and books is no different. They are affable and radical, their shelves full of a spectrum of voices and their space hosting plenty of workshops, events, and bookclubs to keep your brain and heart satiated.
summerhall.co.uk
Previously a brewery and a veterinary school (not at the same time), this venue is grand and sprawling, with old dissection lecture theatres and plenty of halls and nooks for hosting a range of artsy events. They have regular film screenings, with an emphasis on Wes Anderson and classics. There's a monthly free poetry night called 'Rock the Boat', held in the café, which is always a good time. Summerhall hosts a huge variety of festivals throughout the year, too, so keep it in mind if you're ever stuck for inspiration of something to do.
For the 10th year, Stirling will host the Bloody Scotland International Crime Writing Festival.
sketchybeatscafe.com
Tucked away down some stairs in the centre of the city is Stirling Books, a quaint wee store that you might miss if you didn't know it was there. Stepping through its door, you are immediately welcomed to a wonderful world of second-hand books. Its cosy atmosphere and friendly staff almost make you forget where you are.
A knife in the eye is their logo – you cannae miss it. This social enterprise aims to nurture creativity and support marginalised artists. The directors of the space met whilst working in traditional book publishing and decided to use their skills for good! They sell lots of cool zines and goods, and have events from poetry to comedy and activism.
Stirling Books
Recently, they opened up their space to host an after-hours evening of music and spoken word. The success of the night will hopefully result in a regular calendar of events that celebrates local talent and brings together the thebooknookstirling.co.ukcommunity.
STIRLING
The Settle Inn
Blunt Knife Co.
The Book Nook
Student Guide Page 17
To mark their anniversary, Bloody Scotland has a limited selection of tickets at £5 for 10 different events and will be distributing a free book of short stories, to engage with the local community. bloodyscotland.com
Although still closed to the public, they are buying and selling books online and hope to be back open stirlingbooks.co.uk/online-shopsoon.
From a torchlight procession through the historic old town, to an open mic night at The Curly Coo, Stirling's array of venues will be utilised to their fullest during the three-day event.
It has everything you'd want from an old Scottish pub – and it's the oldest one in Stirling. A charmingly faux-grumpy owner called Jock, an open fire, many a dog for cuddling, strong ciders (Addlestones) and local beers (Schiehallion), beamed ceilings, and lots of regular quiz, music, and poetry facebook.com/settleinnstirlingnights.
In the almost two years since it opened, The Book Nook has solidified itself as a hotspot for students and locals alike. Run by Stirling Uni alumni, the bookshop-meets-cafe boasts a cosy, welcoming atmosphere and a great selection of titles you will immediately want to add to your 'to read' list.
Bloody Scotland: 15th till 18th September
bluntknife.co/shop
Combining in-person events with a selection of digital ones, the festival continues to bring Scottish and international crime fans together to celebrate a deep love for the genre.
It's a volunteer-run, not-for-profit enterprise, and there is a Pay As You Feel practice room downstairs. BYOB (and maybe a poem or two of your own) to the bimonthly(ish) poetry night, Poetry and Pints. You'll never know what art exhibitions or pop-up shops or performances are on until you get there, but you'll always have a good time.
Made In Stirling
The space is wonderful – and they don't charge rent or take commission for exhibiting artists, who have the space as theirs for two whole months.This cafe is Uppertunity's training cafe, too – a place for adults with a range of barriers to upskill and gain independence. Serendipities is an open space for workshops and events, including game nights and poetry. A perfect place to relax and connect. serendipities.co.uk Rad Apples
Macrobert Arts Centre
DUNDEE
snackmag.co.uk @snackmag
The creative heart of Scotland's smallest city can be found at the Made In Stirling store. Located at the top of King Street, just five minutes from the train station, the shop and events space support over 100 artists of all disciplines by allowing the local community to engage with and celebrate their creations. Originally just a pop-up, the nowpermanent store started as a way to give people in Stirling an opportunity to see what they can do and create pathways into the creative industry. madeinstirlingstore.com
With nights called things like 'Dub 'n' Grub', how could you resist? A night of vegan food accompanied by dubstep, ska, reggae and punk classics! They also have quizzes, with theme rounds announced ahead of time, and open floors where anyone with a penchant for performance can wow with music, poetry, and whatever else is your jam. facebook.com/radapplesdundee
Serendipities
Located on the scenic University of Stirling campus, just a short bus journey from the city centre, the multipurpose arts space offers everything from cinema showings and theatre performances to dance recitals and gallery exhibitions – just to name a few! Their sliding pay scale for cinema listings gives lower-income guests an affordable way to enjoy what's on, including the screenings + Q&As at the end of the macrobertartscentre.orgmonth.
Tolbooth Music and art come together at the Tolbooth to create an exciting venue that champions young voices and nurtures fresh talent. A former jail, the historic building sits on Bread Street in the old part of Stirling. With their free Café Concerts every Saturday, creative learning classes, and a constant stream of shows, there is never a dull day on their stirlingevents.org/tolbooth-eventcalendar.
Unrivalled in its cultural impact on Stirling is the Macrobert Arts Centre.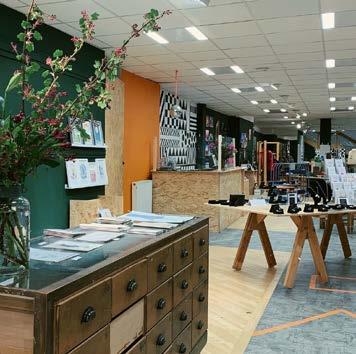 The Bookhouse
Student Guide Page 19
There are also events featuring groups like Icebreaker, who organise and perform tear-jerking and side-scrunching comedy and poetry. blendcoffee.co.uk
Throughout August and September they have a range of creative workshops, including zine creation, jewellery making, and needle felting.
PAISLEY Renfrewshire Doors Open Days
Poets in Paisley Regular poetry nights which have had many talented poets on their bill. Message Donna Matthew on Instagram @donnamatthewpoet if you fancy a slot – and keep an eye on her social media for upcoming gigs.
The Hunter S. Thompson
Blend Comfy sofas, orange choccie mochas, doggos – the perfect place for a catch up or a study.
There are monthly poetry nights here called 'Hotchpotch' – and on 17th September they have a special showcase from Edinburgh-based poetry group I Am Loud. Their basement is braw for aw kinds of beats, from the indie singalongs, to easy 90s, to something a bit mair facebook.com/thehuntersthompsonbooncy.
If you are up for catching some transport to experience the beachy Broughty Ferry, then make sure to pop into this family-run indie bookshop –super thebookhousebroughtyferry.co.ukcute!
For two days only, you can visit a raft of venues for free all over Renfrewshire, from museums to gardens to societies. A great way to get a taste of what's on offer in the area. The Friends of Barshaw Park Walled Peace Garden is beautiful; Paisley: The Secret Collection is intriguing; and Paisley Thread Mill Museum and The Heritage Centre are both excellent choices to ensure you're all brushed up on the historical significance of the area. paisley.is Scope They hold public showcases of art from creatives all over Renfrewshire. Scope saw a need to 'create a community that is supportive and genuinely represents the needs of the grassroots creatives (of all backgrounds) that live and work in Renfrewshire' – and they have! Submissions for their next showcase are open till 15th September, so if you live or work in or have any connection to Renfrewshire, then consider instagram.com/scope.renfrewshireapplying.
Nights at the Round Table A posse of poetry people who gather once a month to share poetry at the Bianco Nero Coffee Shop – well worth a visit to listen and maybe share some work of your bit.ly/RoundTableNightsown.
In terms of going out, Glasgow's queer nightlife may not be geographically impressive (it's pretty much in a one-kilometre radius) but it is vibrant and full of diversity. We are proud to present bars like Delmonica's, Katie's, AXM and the scene's newest addition, Bonjour Slay finally opened its doors last year and proudly presents a vast array of performances, featuring RuPaul's Drag Race and Dragula queens, as well as Glasgowbased performers like RuJazzle, CJ Banks, and Chanel O'Conor. The iconic Cathouse also hosts a weekly drag night, Hellbent, for those who prefer their queens with a little more edge. Meanwhile, Edinburgh's iconic CC Blooms – named after Bette Midler's character in Beaches – is an essential stop during your stay in the capital. Edinburgh's 'Pink Triangle', centred around the top of Leith Walk, brings you the city's best gay bars and clubs within walking distance. The city also has a welcoming LGBT+ café and shop, Kafe Kweer, for the day after you've maybe enjoyed the previous suggestions too vigorously. Regardless of where you end up, however, look after yourself and your friends: have a taxi number saved in your phone, let people know where you're heading if you split from the group, and keep an eye on your pals to make sure everyone's safe. However, club nights and cafés are far from the only queer-friendly spaces you can enjoy. Located in Govanhill, Category Is Books is a queer bookshop (the only one in Scotland) that has become the beating heart of Glasgow's Southside. You have the chance to experience an eclectic range of accessible events, with members of the local queer community at the core of everything they do. There is a huge range of events, but some, naturally, are more dedicated to literature.
SPACESLGBT+
If college or university has taken you somewhere brand new, you might be in need of some guidance on where to go in Glasgow and Edinburgh, two cities that boast an ever-burgeoning queer scene. Taking your first steps into these exciting landscapes, however, can be daunting for some. And that's why we're here: your fairy godmothers at SNACK are going to point you in the right direction of queer spaces you're going to love.
Browsing the shop's diverse range of titles feels emboldening, and its owners really could not be more accommodating. We deserve a space filled with information, with stories, with queer words and worlds to escape to, and Category Is more than delivers on that front. Glasgow and Edinburgh aren't the only hot spots for queer night life, of course: Dundee boasts The Salty Dog, one of my favourite bars to frequent especially around Pride season. It is intimate and full of charm, with friendly staff and excellent music. The year Cher released her ABBA album, the bar blared it from start to finish: that is when you know you're dealing with professionals. The city also boasts clubs like Pout, and the Ru girls frequently swing by Church (the venue, that is), as well as Dundee's fine selection of queens, including our very own Ellie Diamond. One final, essential recommendation comes in the shape of the Glasgow Women's Library, one of Glasgow's most creative spaces. Their objectives are simple: to break down barriers to learning and engagement for women, enable them to become fully active citizens, and equip themselves to pass on their experience to their families and communities. The only accredited museum in the UK dedicated to women's histories and achievements, GWL features an enormous number of resources celebrating the women of Scotland. A stone's throw away from Bridgeton station, Glasgow Women's Library is an essential stop for those passionate about women's history, or simply really, really good books.
Jonny Stone
snackmag.co.uk @snackmag
Student Guide Page 21 LGBT+ by Jonny Stone Page 63 USFOLLOW@SNACKMAG mixcloud.com/EWTPTH The ReScotNewtishMusicviewPodcastEpisode4 out now FROM A BUSINESS CARD TO A BANNER YOU THINK IT - WE PRINT IT Over 150,000 print orders completed www.thecopyandprintshop.com01415765536|info@thecopyandprintshop.com595GreatWesternRoad,GlasgowG128HX The Copy and Print Shop Ltd 0008628 08/02/20 No. 0008628 10% *ONLINE ORDERS ONLYuse code: WES10 on check out OFF YOUR PRINTING 0141www.thecopyandprintshop.com5765536|info@thecopyandprintshop.com13EtonLane,GlasgowG128NB(opp.GUUsideentrance)forstudents&businessesYOURVERYOWNPRINTROOM Episode 6 out now

Glasgow G1 1DT 471 Great Western Road Glasgow G12 8HL Paesano, meaning 'compatriot' or 'fellow countryman', was probably the first truly authentic Neapolitan pizza restaurant to open in Glasgow, as the ingredients (e.g. the San Marzano tomatoes used to make the sugo), ovens, and even the pizzaiolo staff themselves are all from the Naples region.
Just along from St George's Cross, this pub, named after the Arab Strap song, aims to have 'The Friendliest Atmosphere in Scotland'. Local drinks producers are favoured, while the menu focuses on Asian cuisine which is all vegan. Gigs feature often in the intimate basement space. Open 5pm–midnight Monday–Wednesday and noon–midnight thehugandpint.comThursday–Sunday. 94PaesanoMiller
Brawsome Bagels 292 Dumbarton Road Partick, Glasgow G11 6TD
The Hug and Pint 171 Great Western Road
snackmag.co.uk @snackmag
Partick, Glasgow G4 9AW
Silk Road Deli 34 Minard Road Glasgow G41 2HW
The most unique sandwich cafe in Glasgow, delivering flavours from places such as Korea, India, and Malaysia. Expect spice and unusual combinations, with vegan and veggie options available. Some unusual hot drinks can be had here too. Open noon–4pm Thursday–Sunday (Friday is late opening until 9:30pm and it's BYOB too).
The menu is limited to 10 pizzas and a few side salads to ensure consistency. No reservations, so be prepared to queue – however, turnover is fairly quick. Both restaurants are open noon–10.30pm daily, with the original city centre location being open until 11pm on Friday and Saturday. paesanopizza.co.uk
GLASGOW
GOOD GRUB
Flavoursome takeaway lunch sensation offering a veritable array of flavour combos. Limited vegan and veggie options. Open 9am - 4pm daily. brawsomebagels.co.uk
Street
Leith, Edinburgh EH6 6JA
2QN
72 N Fort EdinburghStreetEH64HL
An old-school timewarp of a bakery. From traditional pies to vegan sausage rolls, this inexpensive place has plenty to choose from and more vegan options than you might expect. They don't have published opening hours but claim to be open 24/7, though we have definitely passed by, craving a pastry in the wee hours after a night out, and found it bit.ly/storries-leithclosed.
Scotland's first soup café features up to six soups per day, plus chilli and at least one other nonsoupy special. Coffee and gluten-free cake are also available. Open Monday–Friday from 11am–4pm. Closed weekends. They also have a soup van called Dumbo stationed beside the Chrystal Macmillan Building at The University of Edinburgh, weekdays from 11.30am–2.30pm. unionofgenius.com
EDINBURGH Mosque Kitchen
This place used to be on Hanover Street but moved to the Old Town after lockdown. The selection is great – they sell pakora we'd never come across before, like white pudding, veggie haggis, aubergine, and king rib, and you can buy mixed boxes if you can't decide which one(s) to have. But it's not just pakora: they do actually sell curries, burgers, and chips, and any pakora can be added to a wrap with sauce, salad, and chips. Closed Mondays, open every other day from noon–10pm, closing an extra hour later on Friday and Saturday nights. pakorabar.co.uk
Edinburgh EH8 9BX Head here for some of the cheapest curries in Edinburgh – around a fiver for a main course, which includes rice. Open all week. mosquekitchen.com
Student Guide (Foodie Explorers) Page 23
Great wee pizza business with little nods to Super Mario Brothers, Star Wars and the like around their restaurants. Sit in or takeaway. A few vegan options are available. They are also licensed and sell Pilot beer on draught.
Flavoursome takeaway lunch sensation offering a Quirky wee pub between Leith and Newhaven. Years ago this was a typical wee old man's pub: now it's LGBTQIA-friendly with a super selection of local craft beer, including real ale. Open Monday–Thursday from 4pm to midnight, Friday and Saturday 2pm to 1am and 2pm to midnight on dreadnoughtpub.comSunday.
8PD
33 Nicholson Square
The Pakora Bar 251-253 EdinburghCanongateEH88BQ
Dreadnought Leith
Pizza Geeks 19 Dalry EdinburghRoadEH11 2BQ 7 Commercial Street
Union of Genius 8 Forest EdinburghRoadEH1
Open Monday–Thursday from 5–9pm, Friday and Saturday noon–9:30pm, Sunday noon–9pm. pizzageeks.co.uk Storries Bakery 279 Leith EdinburghWalkEH6
58ParlourWest Port Dundee DD1 5EP
STIRLING
The Dundee11-13TinsmithOldHawkhillDD15EU
Diagonally opposite Parlour is The Tinsmith. Open all week for breakfast and until 1am on Friday and Saturdays. Student promos are available Monday–Thursday, with pints under £3 and reduced price pub grub. Occasional live music, DJs and big screen sport. the-tinsmith.co.uk HBW 54/56CoffeeBarnton Street
Edinburgh EH6 8SQ Named after a steep, mountainous section of the Tour de France, which was erroneously believed to translate as a 'bad trip' or 'bad detour', you will find various links to cycling in this mad wee pub hidden just off Leith Walk. If you are a fan of German beer it has an impeccable selection and all sorts of random things dotted round the room.
@snackmag
Small cafe open for breakfast and lunch, offering a selection of sweet and savoury items – all vegan. Due to limited space it can get busy quickly, but in good weather it doubles in size with tables outside. Parlour is also on Too Good to Go. Closed facebook.com/parlourpeoplexSundays.
Dundee DD1 5JH
Famous 24/7 bakery that has been keeping post-clubbing students fed for decades. For an all day takeaway in an industrial estate, the selection is surprisingly extensive: they sell a selection of pizzas in addition to the usual cakes and pies.
Stirling FK8 1NA Speciality tea and coffee for under £3, near the train station. Open 10am–3pm Thursday–Sunday, offering buns, burritos, toast and pancake stacks on weekends. All the food is vegan by default and much of it is gluten-free, though dairy milk and some other non-vegan items are hbwcoffee.co.ukavailable.
snackmag.co.uk
The Tourmalet 25 Buchanan Street
3 Annfield Street
facebook.com/TheTourmalet Clark's Bakery
DUNDEE
You can now also buy 'magic bags' (discounted food past its best) on the Too Good To Go app. clarksbakery.co.uk
Student Guide (Foodie Explorers) Page 25
Stirling FK8 1HF Cheap and cheerful student pub with pool table, dart board and DJs, near the train and bus station. Open 5pm–midnight Tuesday–Thursday and until 1am on Friday and Saturday. Closed Sunday and facebook.com/pages/The-Barnton-Bar-BistroMonday.
Fountain Mews, Fountain Road
The Hideaway Cafe
Stirling FK8 1BJ One of the oldest pubs in Stirling, it's open seven days per week with hearty pub food like burgers, nachos, haggis, and macaroni served from noon (1pm on Sundays) to 8pm. Limited vegan options. Jam night is Wednesday from 9pm, while the pub quiz takes place at 9pm on Sundays. nickytams.com
Nomads Coffee 63 High Street Paisley PA1 2AS Tea and coffee for under £3 just a short walk from the uni. Their coffee is roasted by Nuach Coffee, who work with smallholder farmers and prison leavers. They change their house coffee every few weeks, which ensures a reason to return. The food menu consists of toasted sandwiches, eggs Benedict, pancakes, falafel, and hummus. Open every day from 8:30am–3pm Monday–Thursday and until 4pm Friday–Sunday. nomadscoffee.co.uk
Food Forty Six 46 High Street Paisley PA1 2AH
The Barnton 3 Barnton Street
Just a bit further along the High street is this dinky corner cafe, which has some really photogenic and Instagrammable dishes, especially the eggs Benedict. All-day breakfasts and burritos are also on offer and vegan options are available. Open every day from 8:30am–3pm. foodfortysix.com Wee Howff 53 High Street Paisley PA1 2AN Across the street from Food Forty Six you'll find this narrow Tardis of a pub. A proper local with a great atmosphere, friendly staff, and a jukebox. facebook.com/theweehowff
Bridge of Allan FK9 4EN Speciality tea and coffee for under £3, near Located in Bridge of Allan near the uni, this cafe is aptly named as it's hidden down a lane (look out for the signpost on the side of the Strathcarron Vintage Charity Shop on Fountain Road). Once you find it, it's surprisingly large. Fry-ups, pancakes, soups, and buddha bowls are on the menu. Filling portions and vegan options available. Open all week excluding Sundays from facebook.com/thehideawaycafebofa9am–5pm.
Nicky Tams 29 Baker Street
PAISLEY
MOMMYSOCCER
SNACK chats to Soccer Mommy about the deliciousness of contrasts, the satisfaction of expressing the intangible, and why songwriting is her ride or die. Your new album, Sometimes, Forever, is full of contrasts, kind of like salted caramel. Do you think that being a Gemini has anything to do with being drawn to opposites? It's highly possible! If I were to go into my chart, there's just a lot of duality in general. It's definitely something that I've always been drawn to, even in my earliest stuff I loved mixing beauty and softness with things that are hard and ugly. Lara
Always, now, later, tomorrow, are all the times we've been tuned into Soccer Mommy's (aka Sophie Allison) latest album, Sometimes, Forever. The record is a celebration of dualities as Soccer Mommy explores how love can be both sweet and seething, how sadness can feel all-encompassing but fleeting. Sophie's witty, poetic, biting lyrics, teamed with the ethereal production stylings of Oneohtrix Point Never's Daniel Lopatin, is a chillichocolate combination that tingles the tastebuds. Touring the world, Soccer Mommy is well and truly 'burning through September', and we're burning to see her when she comes to Glasgow this month.
It's largely driven by the fact that it's very hard to keep my attention on one thing for more than a second. I'm just constantly jumping back and forth between different ideas and different moods very, very quickly. There's just so many things to be inspired by! Speaking of which, how did the album title come to you? When I figure out an album title, it's usually towards the end of the writing of the record. Once I've got a lot of the ideas I can see them laid out before me; all the repeating ideas and things that tie together. And with this one, I really just felt like there was a lot of fighting the possibility that things can be two things at once, polarising in themselves. I was thinking about feelings especially, about how they can be all encompassing, but also temporary. I've struggled with the sense that you can be completely consumed by an emotion, and it can feel constant, until suddenly you're somewhere else, in an entirely different moment. I was thinking about putting permanence on impermanent things. Not just permanence, but demanding that something is either everything to you and all-consuming or it's unimportant, and I wanted to challenge that with the title.
Music by
Delmage Page 27
'Fire in the Driveway' reminds me of a Ted Hughes poem, 'lovesong'. There is something terrifying but enticing about falling in love so deeply you become the same person: why do you think that is, and why is it that you return to these themes?
Giving form to intangible things, like feelings, is something you do so well; are there any songs on the album that hit the nail on the head?
'Following Eyes' reminds me of all the times I have to walk home at night by myself, keys in between my fingers. Why are you drawn to horror? Totally. I just love it! I think it's something that I've had fun with my whole life. My family always loved Halloween and had a lot of fun with those kinds of things. I've always watched a lot of horror and fantasy stuff. I really wanted to write a straight up ghost story, something spooky for the fun of it. I wrote that guitar line and thought it had this kind of dark, eerie thing going on, and needed to make something with it.
In 'Darkness Forever' I can totally relate to yearning for relief when you feel like your brain is on fire. Does it ever feel overexposing to share such depth of feeling? Honestly no, not most of the time. Every once in a while, something feels a little raw. But it always dies in some way, because no one knows the person you're talking about, or the exact day you're talking about, for the most part.
So there's always that to make you feel like it has this personal relationship with you. But also it's something that no one else is experiencing, not in the same way. And the time between writing a song, supporting it, mixing and mastering it, putting it out into the world, also helps to loosen your own grip on it.
snackmag.co.uk @snackmag
When you are first falling in love, or getting into a relationship with someone, it can just feel allconsuming. It can feel like it's everything. I always wondered what people would think of that one; 'Fire in the Driveway'. It's actually not about a romantic relationship, from my perspective. I didn't mind that it mirrored that a little bit because I like the blurred line and talking about love. And I think we always want to imagine that when talking about love, things always have to be romantic. But I think it can also be about other relationships, and it can have that same depth, connection, and pain when it comes to an end.
My favourite one for that reason is 'Feel it All The Time'. When I wrote it I felt like it captured a very specific feeling. There are a lot of lyrics in it that are very metaphoric, but it really felt like they expressed exactly what I was trying to say in the song. There's a tonne of little moments all over the record, but that song specifically… It reached in and got out a certain thing that I know how to express before. That must have felt so good. What was it like working with Daniel Lopatin? Yeah totally! He was completely amazing to work with. I'm a fan, so when we started talking about doing this album I was just so excited about how cool it would be. I had no idea how it was going to turn out; it could have been a million different ways in my mind. I think it was kind of perfect. He brought so much to the table and he helped materialise so much stuff that I imagined doing but didn't know how to execute, because it was a little out of my wheelhouse. I'm not really a producer, so the ideas in my mind can be limited. He just totally took it to the next level, pushed it out of the comfort zone. I think he was also really excited about keeping the sound of the band and the core of the songs alive, while also adding all these other things I wanted.
It's dark, but also light-hearted and kind of fun; it's just a cute little story. It's not some metaphoric thing for her life or anything like that. Both 'Following Eyes' and 'Shotgun' both have such a clear narrative; have you thought of writing other forms or is music your 'ride or die'? It's my ride or die. I mean, I tried writing stories when I was younger, in high school, but I just don't get as invested. And honestly, I just get lazy and bored. I'll start on the idea that I really like and get like a line or two in and just lose the drive for it. But I think with songs there's such a clear way to structure things.
Music by Lara Delmage Page 29
Sometimes, Forever is out now on Loma Vista. Catch Soccer Mommy on 24th September at the QMU, Glasgow And you don't have to be precise and you don't need to have that beginning, middle and end structure you need in a story in order to follow it. Instead, you can just use pieces that you like, that capture certain things. Writing songs has always been what I like to do the most, for sure.
snackmag.co.uk @snackmag
Elika Ansari spent time working as a humanitarian aid worker in one of the largest refugee camps in Europe – Moria, Greece – also considered to be one of the worst for its living conditions. Having witnessed the shocking monolithic trauma first hand, Elika has written her latest novel to raise awareness about the effect these camps have on both refugees and aid workers alike, with the novel being based on the true stories of the Moria refugee camp. The Five Stages of Moria is a blend of autobiography and fiction, and Elika gives a voice to five key characters whose existence could easily get lost in this traumatic world of grief. Although fictionalised, she has depicted the vivid stages of feeling that the camp's inhabitants inevitably endure, in a bid to heighten our understanding of what these 'temporary' accommodation spaces are really like.
ANSARIELIKA
Elika spoke with SNACK about the intentions for the book, the weight of writing about refugees from first-hand experience, and her approach to characterisation.
I wanted to give a feel of Moria. You see people hopeful at the beginning and you then see them shocked by the circumstances, but you see them gaining hope in the belief that they're only there for a short period of time. And then when they're still there, after several months, you see them collapse into depression. You observe this progression in these people, but you experience it yourself, as a secondary kind of trauma: vicarious trauma. Aid world terminology. This is why I wanted to write it in five stages, and I'm not saying everybody went through all of the stages. I just wanted to communicate how this trauma draws people together, whether refugee or aid worker, regardless of where people came from.
I went to Greece in 2017 and worked in camps around Athens. I always sort of aimed to go to Moria; it was so talked about. There, a lot of the refugees' basic needs were not being met. I spent quite a few years from 2018 to 2021 in Lesbos, the island where the camp is, and worked with different organisations. Through my first-hand experience I feel like I got a deeper understanding of what was happening there. It was quite shocking initially to just step in and just take it all in, but shock is only the first stage that people go through. After the EU Turkey deal in 2016, people would stay in that camp for months, up to years, even though it was built to be temporary accommodation for refugees. I felt that people needed to understand what it's like to stay in a place like Moria for a long period of time, and the impact it has on people's psychology. I wanted to write a book to help others better understand.
Obviously you wanted to document and report on it, but was there something beyond that that you're hoping to do?
I'm hoping to raise awareness. I feel a lot of the stories told about Moria are glossed over: either they don't reach the media or the media doesn't really do it justice. As a humanitarian worker, I feel there's a lot of pressure on those who work there and I just felt it's not properly captured by the media, either. I don't want to say the book was written from an insider's point of view because I was not a resident. But as a humanitarian worker, it did impact me as well. So I wrote myself in as a character, as somebody who'd been working there for a long time, who'd gotten to know the people who feel all these words that we hear: compassion, fatigue, and burnout, all of that.
A book specifically about the Moria Refugee Camp: what was the intention and hopeful outcome with this project?
I wanted to show that even as an aid worker you are not immune to the really draining psychological impact a place like Moria has on you, let alone if you're actually a resident there. And obviously it's based on real experiences. But how did you feel you had to handle this topic? It must have carried a lot of weight. I went through a lot of conflict about whether I should write it as nonfiction or as fiction. Ultimately, I felt more drawn to fiction because of the characters that I was trying to portray. There is myself, an aid worker; a single mum; a little girl; an unaccompanied minor teenage boy; and I have a single male as well. They are kind of representatives of all the people that were there. Rather than give accurate chronological facts and figures, I wrote the book as fiction, so readers can go ahead and do more research for themselves.
Books by Keira Brown Page 31
The Five Stages of Moria is out on 30th September 2022, published by Palavro, an imprint of Arkbound. Come celebrate the launch at GoodPress on the same day
snackmag.co.uk @snackmag
How did you approach characterisation and voice with this book? That must have felt emotionally formidable. For some, I based them on people I met. For others, I conflated characters. It was more about curating a story rather than having an accurate depiction of a certain person. I struggled with this, to be honest, because when I first thought of this book, I thought of the five stages, and modelled them on the five stages of grief. Moria is this place that causes people grief, and this structure was the first thing that came to my mind because of it. There were certain stories in my mind that I wanted to tell through the eyes of others, and there were certain people that really stood out to me. And this sense of grief was becoming so clear to me, observing those who had just arrived, because [they were] in utter shock; they could not believe what they were seeing. Those who had been there for a couple of months were already frustrated – they were getting angry, they were snapping. In the clinic where I was working, people would talk about the fights that broke out between the Arabic and Kurdish people in the camp that led to many casualties. They even continued talking about it a year or two later, because it was so shocking. They also shipped in some police from Athens, because they were trying to construct this closed camp, and there were a lot of humanitarian workers and volunteers and locals were protesting on the back of it. The police released some tear gas, but the protests ended up being quite a success. I had to research these incidents, as I was not there for those, but it just shows what it's like there.
I guess the other part of it was how that was for you, as a writer handling such heavy topics and, you know, looking at that collective feeling of grief, that loss?
I think actually the hardest thing for me was writing myself into the story. As odd as that may sound, I felt much more comfortable with presenting other people's stories than trying to get personal. I had to keep reminding myself: this is not non-fiction. I was being overly accurate with depicting myself. And then it wasn't working too well as a narrative. I'm quite grateful to the editors for pointing out that I was the least developed character in the story. For my character, I had this conflict of how deep, how personal do I want to get, how accurate do I want to get, while still keeping in mind this is fiction?
Books by Keira Brown Page 33 OpenDOWNSTAIRS...LiveMusicNightClubMicNight 3AM EVERY NIGHT FetaLiveDjsUPSTAIRS...JamPopUp Kitchen Trad Music Sessions Quiz GOODDRINKS • GOODVIBES ENDQUARTETOFTIMEFORTHE City Halls, Glasgow 23.09.2022Friday 8.00pm Messiaenbbc.co.uk/bbcsso £6 tickets for students & Under 26s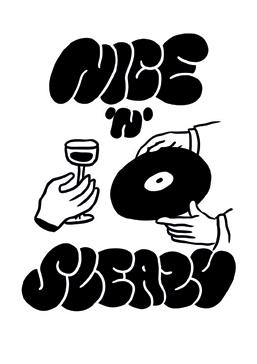 SNACK chats with Ryan about the amazing backstory of Messaein's work, finding a musical home in Scotland, and curating a varied diet for the orchestra.
snackmag.co.uk @snackmag
So I am longing for a home, a musical home where I can put down roots and just feel like we're creating something in the long term. Glasgow is a lovely place to do it. It is! One of the pieces you're going to be directing is Messiaen's Quartet for the End of Time. Could you tell me a bit about its backstory? When I took the job, I thought it would be exciting to have a few projects which do things a bit differently. My opening concert, the night before the Messiaen tribute, is my official opening concert as chief. SYMPHONYSCOTTISHORCHESTRA
BBC
Some see September as an ending. Days get shorter and colder (if we're honest, it's not been all that hot here anyway). Well, the BBC Scottish Symphony Orchestra's newest chief conductor, Ryan Wigglesworth, begs to differ, as we chat about the rejuvenative power of his upcoming debut concert, Ravel's Daphnis et Chloé, and Messiaen's Quartet for the End of Time. The quartet marks the 30th anniversary of composer Olivier Messiaen's death, and the piece is much more uplifting than its title suggests. Who knows: its infinite beauty might just provide a glimmer of hope as the seasons change.
First of all, congratulations on your new position as Chief Conductor of the BBC Scottish Symphony Orchestra! How are you feeling about the role? Hugely excited. I mean, it's a wonderful orchestra. It's wonderful at the [Glasgow] City Halls, where we're based. It's a wonderful city. And it's all exciting to me! What am I…43? And I've waited until now to take a job like this, and I feel it is the right time, right place. I've always divided my time between composing, conducting, and playing the piano, and sometimes it's difficult to juggle these things.
RYAN WIGGLESWORTH
Quartet involves me on the piano and three other players from the orchestra, which gives us a more intimate setting for us to work together. Messiaen is our focus because it's the anniversary of his death: he died in 1992, and this is a special piece because it has a very interesting history. In 1940 he was incarcerated in a German prisoner-of-war camp. He and three of his fellow prisoners, who happened to be wonderful musicians, created the premiere of the piece together for about 500 people. Messiaen was only 31, and yet it proved to be a breakthrough. It's where he really creates a new musical language, and part of what's special about it is that it points towards infinity. It's unique in the way that it simply hovers at a state of quiet ecstasy. This makes it very challenging to perform, because you have to almost slow down your heart rate to enter into its world. It was an amazing achievement for a young man. And it's incredibly exciting to be doing it for this opening weekend. That's beautiful. How do you think the piece is relevant even now, 30 years after his passing? I think it is becoming more and more relevant. Because there's so much noise in our lives, and so little opportunity to be still and simply listen. The music tells you how to listen in this way. It challenges you to get rid of daily toil and contemplate something much, much bigger. As I said, to contemplate infinity; which is impossible for us humans, but it's worthwhile trying. I just think we need this in our lives. It's incredibly enriching, to have the chance to simply let everything fall away and be presented with something so pure, honest, and beautiful. What other pieces are going to commemorate Messiaen at this event?
Opening Concert: Daphnis et Chloé –Thursday 22nd September, 7.30pm and Quartet for the End of Time – Friday 23rd September, 8.00pm. If you can't make it in person, the Opening Concert will be broadcast live from Glasgow on BBC Radio 3 Music by Lara Delmage
Page 35
We'll be performing a song cycle called 'Poèmes pour Mi', which was written for Messaien's wife to celebrate their marriage. It's rather nice because my wife [Sophie Bevan] is singing it. There'll be the performance of a masterpiece by Ravel, Daphnis et Chloé, later in the season. What are your favourite pieces to direct? I love so much repertoire from different periods, and adore going back to the Baroque. Hence why I mainly focus on Bach. But I'm also a composer and I'm very naturally interested in what's happening today. At my opening concert, the very first thing we will perform is a brand new piece by the young composer Jonathan Woolgar, which is terrifically exciting, because no one's heard this music before. I just want to create a rich and varied diet for the orchestra. What other plans do you have for the ensemble? I'm looking to create programmes that are slightly outside the norm. The danger with orchestral programmes is they become narrower and narrower; the repertoire shrinks. So it's especially important for us orchestras to keep pushing the boundaries when we can and make sure all this wonderful music gets heard; it's a wonderful challenge for us. We are lucky in that we regularly perform in beautiful concert halls in Perth and Aberdeen and Inverness, and, of course, Edinburgh and Glasgow. In the future I hope we can perform in smaller communities, to make sure we're reaching as many people as possible.
I had been following some of the press on Ben even at the early stages of his kind of rise to success, and I was looking for a really strong story to make a feature documentary about. I went to school with Ben's uncle, so I managed to get his family's phone number and they gave me access to the story. We travelled all over the world with them, initially thinking that we were making a film about Ben becoming one of Britain's first representatives in the Tokyo Olympics – competition surfing was the route he was following at that point. Had he kept going, that's perhaps where the film would have landed. But I suppose, like all good journeys, they take a twist, don't they?
Alone off the coast of his wee home in Tiree, Ben Larg found refuge in surfing. The sport was how he coped with the isolation he felt from his peers and, as his talent grew, so did his ambition. The award-winning Scottish documentary film Ride The Wave follows Ben over three years as he takes on his greatest challenge yet – surfing the dangerous big waves of Mullaghmore in Ireland. But, with bullying forcing Ben to withdraw from school, and the financial strain of such a big trip, the wave is only half the battle. It is an intimate and at times heartbreaking story of a young boy finding a way of facing life head-on through the sport he loves. We caught up with director Martyn Robertson ahead of the film's UK release. Tell me about the film - what drew you to Ben's story, specifically?
snackmag.co.uk @snackmag RIDE THE WAVE
WITH
If you've watched the film, you'll see it changes direction and takes on a different form of surfing, which is essentially Ben versus wave rather than him versus other competitors. I think that was for the good of the story, and I think it meant that there was a lot more drama because of the danger involved. You spent a lot of time with Ben and his family. What was it like when you suddenly weren't together all the time? We keep in touch all the time, so I know what's going on, but it is weird that we're not in the same room. MARTYN ROBERTSON
You've had quite the year with the film festival circuit, but how do you feel now that the general public are finally getting to see the film? Well, it's lovely because it has been all over the world at a time when some of those screenings were remote and not in cinemas, due to the pandemic. So it's really nice to be coming back to Scotland at a time when cinemas are open and we can all get out and fill the room.
Ride the Wave will be released 9th September with screenings at GFT in Glasgow, Summerhall in Edinburgh, Macrobert Arts Centre in Stirling, and more across the
ridethewavedocumentary.comcountry.Film Morven
I think there is a follow-up story that can be told. We feel really privileged and lucky to have been there to capture the beginnings of Ben's surf career. This is a boy who's one of the most exciting sporting talents in Scotland, if not Britain. So there's inevitably going to be a number of things made about Ben in the future and maybe we'll be part of them.
Most surfers, if they're really lucky, have coaches and physios following them around – Ben had a film crew. We just immersed ourselves in the surfing lifestyle: lived with them, ate with them, travelled with them, and slept in the same houses at times with them as well. So they kind of forgot we were making a film, which is good! So, yeah, it has been quite weird. In the film, you touch on the difficult topic of Ben being bullied. How was filming that, and having to decide how much of it you were going to show? I think we've all experienced challenges growing up, whether it be bullying or something else. Ben was struggling with fitting in. He didn't have his tribe around him at home on his rural island in HeScotland.found it quite difficult to talk about, but it was real and so we had to feature it in some way. And actually, Ben's desire to go and surf, to become the youngest boy to surf that cold water wave, was born out of his struggles at the time. It was almost like a catalyst for him. A lot of surf prep involves things feeling right and knowing on the day. How did you adapt to that unpredictability? It's a nightmare! Filming surfing is one of the biggest nightmares that you could ever imagine as a filmmaker, because it doesn't work when you want it to. You could plan and plan, but ultimately, you could also waste a lot of money if you planned it all for one day. It's as simple as that. We learned a lot from the surfing community, actually. They do a lot of DIY filming of themselves and we kind of had to learn a little bit about how they did it as well. Would you ever consider a follow-up film?
by
Ferguson Mackay Page 37
In an alternative dystopian UK, the Inex (a cyborg doll-like personal assistant) has replaced the smartphone, and the population is controlled by its 'bliss' reaction to HellSans, the ubiquitous typeface. But there's a minority who are allergic to the typeface: so-called 'deviants' who are forced to live in ghettos. Jane Ward, CEO of the company that develops the Inex, is powerful and in league with the government until she falls ill with the allergy.
Losing her charmed life, she languishes in the ghetto until her story collides with Dr Icho Smith, who has a HellSans allergy cure and is on the run from the government and the Seraphs (the ghetto 'terrorists' or 'freedom fighters' depending on your viewpoint), who all have their own agenda for the cure.
snackmag.co.uk @snackmag
It's been described by some as a sci-fi novel, by others as horror. Do you think of it as a genre novel, or does it avoid easy categorisation?
How do you describe it to people?
What were the inspirations, either personal or otherwise, which led you to write HellSans?
DUNDASEVER
I describe it as a sci-fi thriller, with lashings of body horror. I'm happy for it to be described as sci-fi or horror, or both. I was speaking with Mairi Campbell-Jack, who runs the True Crime Fiction podcast, about whether HellSans is crime fiction and I said that while there are crimes committed, it doesn't fit with what readers might consider crime. Her response was: 'I have a very broad view of crime as genre - I'd love to discuss things like state crimes against disabled people…'. I LOVED that response, the expansiveness of the definition.
When Ever Dundas' critically acclaimed and award-winning debut novel Goblin was published back in 2017 it announced an exciting and arresting new voice to the world of Scottish writing. To say fans have been eagerly awaiting the follow up is a huge understatement, but that wait is nearly over, with HellSans to be published in October of this year. SNACK caught up with Ever Dundas to learn more about it. What can you tell us about HellSans?
It won't surprise readers that the name came from a mash-up of Helvetica and the poor, muchmaligned Comic Sans. It's important to point out that there's nothing inherently wrong with Comic Sans; people's horrified reaction tends to come from its misuse, its presence in places it shouldn't be. This fascinates me, along with how we can have quite visceral reactions to design and art. I came home from my office job one day and told my husband that it wasn't just one of my colleagues using Comic Sans in their emails, but now two.
HellSans is in three parts: the first two parts can be read in an order of the reader's choosing, which can affect the reader's journey with the characters and the story.
Books by Alistair Braidwood Page 39 HellSans will be published by Angry Robot Books in October 2022
Icho and Jane end up on the run from the government, but they're not rebels by choice: Jane, in particular, is trying to claw her way back to her previous life, and they both do some pretty nefarious things. Given the kind of story I was writing, it would have been easy to have plucky rebel-hero protagonists, but I was more attracted to writing compromised characters who reflect back on the reader. We all like to imagine ourselves the hero, but the truth is we're all compromised.
The Inklusion Guide, which aims to help event organisers better understand accessibility for disabled writers, audience members, and others. Can you tell us about that and why it is necessary? As both a disabled author and disabled audience member at literary events, I know how important it is to have good access in place, and that wasn't happening. It's exhausting for disabled people to constantly advocate for themselves every time they simply want to attend or appear at an event.
I considered whether it would be a disease or if I would riff off Burroughs' 'language is a virus' (I've always been interested by language as a virus or weapon and The Flame Alphabet [by Ben Marcus] and the film version of Pontypool are definite influences), but I decided to go for an allergy, partly because of my own experience. I have numerous food allergies as well as chronic illnesses with sensory symptoms (sensitivity to light and noise) and it can sometimes feel like I'm allergic to the world, so I thought – what would that be like? If you were literally allergic to society? Some graffiti also fed into this: 'Society is making you sick' and 'Capitalism is killing you'. I took both those statements and created HellSans
You've said you consider your main characters, Jane Ward and Icho Smith, as anti-heroes. Why do you think of them in that way?
The minority who are allergic to the typeface are treated the way disabled people are treated now under a Tory government: deviant and marginalised. It's my way of exploring the dystopia disabled people have been living in for ten-plus years. The Tories were investigated by the UN for human rights violations against disabled people –that can't be ignored. HellSans is also a reaction to damaging mainstream disability narratives, often written by non-disabled people. You are also involved with putting together
Fantasy and science fiction are often inspired by, or comment on, events and attitudes in the real world. Is that evident in HellSans?
I said: 'It's spreading, like a disease,' and as soon as I uttered those words, in that very moment, I had the idea for HellSans. I left my husband mid-chat and ran off to write a scene.
The Inklusion Guide is a practical resource for event providers, with a best practice checklist, further resources, and advice and experience from disabled authors. We hope the guide will help take the burden off disabled people. And talking of events, what are your plans for launching HellSans once it is published?
Angry Robot have two launch events planned for October and I'm very excited about them. Keep an eye on my social media for announcements.
All good anti-heroes have a kind of charm to them, too, and you find yourself rooting for them despite yourself, but I'll leave it to the readers to decide whether they feel this about Jane and Icho. Some may even consider them villains. I'm much more interested in how readers respond to them than in how I define them.
James Graham and Aidan Moffat are well known to many as members of two of Scotland's most beloved acts, The Twilight Sad and Arab Strap. But a search for connection through the darkest days of our not-too-distant history brought them together as Gentle Sinners; a musical project founded on friendship and a freedom to have fun. We caught up with the two to find out more about this collaboration and their debut record, These Actions Cannot Be Undone. The album has been out for over three months now. What has the initial reaction been like?
James Graham: When it was released I didn't know what people would think, to be honest, as it's quite different to anything I've ever done. The people that have got in touch though are saying all the sort of things that I hoped they would say. They have got what the lyrics were about and it has resonated with a lot of people.
snackmag.co.uk @snackmag
GENTLE SINNERS
Aidan Moffat: It's been great. James has got quite a rabid fanbase who love his voice. The focus of the record is his voice and I tried to work it round that as well. It's good to hear him doing something a bit mellower – well, mostly mellower.
James: [laughing] You've been trying to take the emo out of me.
Aidan: That's it! The record is very different musically to much of what you have both been involved with before. What influences did you draw from in its creation, or was it more organic than that?
James: For me it was pretty organic. I react to what is sent to me, and every time Aidan sent something to me I enjoyed it as a fan, and then had the opportunity to write to it. I felt very privileged to be able to do that and it made me push myself in different directions and try new things.
'What have I done...what have I brought you into?'
Aidan: There were no influences musically at all. I would just be experimenting with wee samples and I would find something I liked and send it. It was just completely free – it didn't matter what the song sounded like or what kind of music it was. If we thought it sounded good, we'd try something with it. And James' voice ties it all together. Was making the record free from the pressures you feel with Arab Strap and The Twilight Sad?
James: I don't know if my perspectives changed after becoming a father. I've just got more worries. I already had loads of worries, as you can tell from the five Twilight Sad albums. Now I've got the worries of two other lifeforms on my shoulders, so it's not going to get any happier, as I'm thinking
Aidan: There was certainly no pressure because we didn't know when it was coming out, or if it was coming out. It was very much something we did for fun. During the pandemic James moved up north, so it was also a way to keep in touch, and it worked. And after a year we had enough songs for an album. You are both fathers now, and James' son even makes a cameo appearance on the record. Do your children's views and expectations of you influence you in any way James:creatively? My son has no idea what the fuck I do. He thinks I am his servant. He's coming to see me play on Saturday so I think he's going to get a bit of a shock, because at this moment he just thinks I'm the guy that picks things up for him. Aidan: Mine came to see me at the weekend at the Edinburgh festival. My son has seen me before, but it was my daughter's first time. I had taken her to see Ed Sheeran at Hampden a few weeks ago and apparently when she arrived at Leith Theatre she said to her mum, 'I thought it was going to be as big as the Ed Sheeran gig.' But I think she was impressed. She seemed quite taken aback by it.
Music by Craig Howieson Page 41 It's a record I look back on and I can see what it has done for me in many ways. It's only going to benefit me from now on. It's given me a bit more confidence, which there wasn't a lot of. It's been a really fulfilling thing for me, really important.
Aidan: We've brought them into a really positive, happy world. The planet's dying, there's war in Europe, people will be in dire poverty soon...but it's fine. James: I think we've just found the influence for the new Gentle Sinners record. Is there a plan for you to do more together, or will you be taking it as it
If Aidan is up for it – and this is not me asking – I would write with him for anything. It's something that has been really important for me and I had no other outlet during the pandemic. I would have been lost without this record, to be honest. Aidan: When we have time we'll do something else, I'm sure. Maybe get back to the folky stuff. James: I'm up for that. These Actions Cannot Be Undone was released on 13th May via Rock Action Records and will be released as a red vinyl LP (plus indies-exclusive version with a bonus 7") on 16th September (also via Rock Action)
James:comes?
A big part of this album's process for me was about reconnecting to my Celtic roots through music – before this album I was making a lot of beats drawing on different styles of Black music.
A lot of cultures around the world have successfully regenerated their folkloric music through modern dance music and it's created whole new scenes: for example, Cumbia going into digi-cumbia, which reinvigorates young people's interest in folkloric music. I think in Scotland we're on the road to that, but it hasn't totally popped off yet.
Yeah, I definitely want to push that further. I think it's something that can be blended more, a lot more. There's plenty of fresh ground in that area.
PhotographyWatsonAlasdairCredit:Image
snackmag.co.uk @snackmag ZAZIM X RUA SOUL
Yarrow by Zazim x Rua Soul was released earlier this summer and has barely been out of my ears since. It's a Celtic-Futurist blend of electronic rhythms and traditional Scottish music, featuring regular vocal collaborators Paix and Jackill, traditional song from Jonny Hardie of Old Blind Dogs, and spots from Brazil's Monkey Jhayham and Nyasha Kanyimo from Senegal. As they're just about to release an EP of remixes, I caught up with DJ and producer Zazim about what had inspired the project. I was intrigued by your artist's statement, particularly the part that says: 'Yarrow documents us beginning to address our ancestral disconnection and to embrace our own culture. We have worked reflectively to begin healing our ways of processing, communicating and making decisions.' I wondered if you could expand on that a bit?
When we started this process Rory (Rua Soul) and I chatted about this a lot – why we aren't drawing on our own culture, on our Celtic culture, through a dance music lens. I guess people like Martyn Bennett opened these doors and we just want to keep walking through them – keep expanding on that. I realised I was pushing aside, I was ignoring my own culture, and through this process I really started to embrace it and to be proud of it again. What kind of commonalities have you found in Scottish music and electronic dance music? Are you planning to push that further?
There are some incredible, unique voices on the album: Jackill, for example, who raps in Doric. Was it important to you to have that expressed? Jackill is one of my favourite rappers in Scotland at the moment. What I love about Jack is when you hear him perform you're experiencing him straight up, no frills. He's very much himself: his flow is amazing and what he talks about is amazing. I'm really happy to have him on the record. It's lovely to have a Scottish rapper rapping in Scots, in Doric – proudly and fully embracing that. How did you choose the collaborators that you worked with, both on the original album and the remixers? It was kind of a blend of friends who we've known for a while and played with in different constellations, those who wanted to explore this idea of making more Scottish-focused dance music. So there's a mix of people that we've known for a while who we wanted to work with and some other artists who had been on our radar. We wanted to have a blend of familiar faces and new collaborations. What was the process of recording – was it all done remotely? A mixture of studio-based stuff, in Glasgow and up in the Clashnettie Arts Centre in the Cairngorms, but then a lot of it was done remotely. A lot of the vocalists and musicians are abroad. We approached it quite bizarrely, which made for some interesting results. For instance, 'Ancestors' started off as a totally different guitar idea and we decided to remove the guitar and make a vibe synth part out of that tune. Some of the tunes were kind of reverse engineered, starting from the vocal and adding on top of that.
Yarrow by Zazim & Rua Soul and the Yarrow Remixes EP by Dutchie, Isa Gordon & Yazzus are out now zazim.bandcamp.com
Can you tell me a bit about the incredible artwork for the album? The artwork is done by Shaun Azrak down in Manchester – I was looking for futuristic knotwork and Shaun was one of the few people I could find. I really loved his vibe straight away. The brief was to create this spacious piece of knotwork that you could identify as knotwork but was skewed through a digitised lens. It's kind of how I think of the music as well: rooted in the culture here but skewed through a globalised, dance music lens Any plans for more remixes?
No plans at the moment – with this project I'm just looking forward to making some new EPs and mixtapes, getting some new collaborators in, and just keeping on playing with this idea and seeing what happens.
Music by Chris Queen Page 43
HELLO@SNACKMAG.CO.UKLONGLISTADVERTISEHERE ADVERTISE HERE WritingShopFoodDrinksClubsPoetryLaunchesTalksPerformanceMusicEventsExhibitions45 Market Street aFruitmarketfruitmarket.co.ukEdinburghspaceforinspiration SnackAd.indd 2 29/08/2022 11:17
4 sweetcorn cobs 2 tbsp olive oil 1 tsp smoked paprika 1/2 tsp cumin 1 tsp garlic powder 1 tsp black pepper
Halfway through this time turn the corn ribs, checking to see they are cooking evenly. When the cobs are cooked to your liking, serve in a large bowl.
The options are endless.
CORNVEGANRIBS
Cut the corn into ribs. Do this by standing each cob vertically on a chopping board. Using a large sharp knife, cut the cob vertically down the middle. Repeat this, cutting the cobs again until you are left with quarters. A rolling pin can help push through the knife. Be warned: this is a tough exercise. Mix together the oil, cumin, smoked paprika, garlic powder, and black pepper. Coat the cobs with the mixture.
Top with a squeeze of lemon or lime juice, chopped spring onions, parsley, or chillies.
INGREDIENTS
METHOD
Food and Drink by Mark & Emma, Foodie Explorers Page 47
If using an air fryer, place the corn ribs as a single layer, with some space in between, in an air frying basket. Cook the corn at 190°C for 10-15 minutes. Or in an oven, cook at the same temperature (however, the time to cook will depend on your oven). Place the corn on a lined baking tray and bake for 25-30 mins.
Get that great big knife out of the drawer and give it a good sharpen: you'll soon see why. Corn ribs are exceedingly tasty, but be warned that prepping the ribs is a hassle. One helped by a very sharp knife. Once you have the knack, you'll never look back. These corn ribs are ideal for a snack, side dish, BBQ, or picnic, and they're vegan as well.
However, in an impassioned and utterly charming act of vengeance, Elle knuckles down, passes the Law School Admission Test (LSAT) and miraculously secures a place in the same school in an effort to teach him a lesson. Hilarity and life lessons ensue, thanks in part to Elle's gaggle of supportive and eccentric friends (of course I am talking about Jennifer Coolidge).
THE(NOT)MOVIECLUBGAY
Just when she thinks he's going to pop the question, Elle's seemingly perfect boyfriend breaks up with her for a smarter girl as he plans to become a politician and joins Harvard Law School. Urgh!
snackmag.co.uk @snackmag
Last year, New York-based queer film convenors NewFest even hosted an all-queer Legally Blonde table read celebrating Pride month alongside the film's 20th anniversary. 'But just what makes Ms Elle Wood a gay icon?' I hear you ask.
For the unfamiliar, Elle Wood is a confident, affluent, and vain fashion merchandising student, coming to the end of her undergraduate degree.
There are a plethora of movies exploring the joys and woes of college: Animal House, Good Will Hunting and The Social Network all took a stab at reflecting the university experience. But they all skew a little straight for our taste. We're in the mood for a film that slots nicely into our niche but illustrious (Not) Gay Movie Club: not strictly queer, but definitely a camp classic with lots of heart, with an iconic performance from our best Judy, Reese Witherspoon. So, prospective students, as you prepare for what lies ahead, we invite you to induct Legally Blonde, the film that skyrocketed its leading lady into mega stardom and taught us all how to pick things up properly, into the (Not) Gay Movie Club.
This film has been adored by gay audiences since its 2001 release: and what's not to love? A plucky blonde with an insatiable penchant for camp clothing uses her wiles to seek revenge on her dirtbag boyfriend and becomes a better person as a result? Sign me up. Throw in an endearing and hilarious turn from America's Sweetheart Ms. Reese and it's as close to perfect as a film can get.
LEGALLY BLONDE
Images couresty of Metro-Goldwyn-Mayer Studios
Plus, the film benefits hugely from the presence of queer royalty: Holland Taylor, Raquel Welch, and HRH Jennifer Coolidge, who plays the inimitable Paulette, appear and by proxy elevate Legally Blonde from 'fun comedy' to 'high camp spectacle'.
LGBT+ by Jonny Stone Page 49
Listen, on paper, Elle is hard to love: she's rich, vain, seemingly vapid…and thank heavens the straight white blonde girl wins in the end! But ultimately, it is Elle's sincerity, empathy, and Pollyanna-esque optimism that endears her so wholeheartedly to the audience. She is industrious and earns every morsel of success she enjoys by the end. And she uses her smarts for good – look at her rescuing Paulette's dog from her gross ex by pulling legal jargon out of thin air, or rumbling that sales assistant for trying to con her into buying a dress from last June's Vogue at full price. As if! Sorry, wrong film. But we are always rooting for Elle as she battles misogyny from the men around her (even one or two of the women, too), unfair stereotypes, and seemingly insurmountable insecurities, only to emerge victorious at the end. And one really cannot overstate the cultural significance of The Bend and Snap. It doesn't hurt that Legally Blonde boasts a superb script; sure, the plot may be a little by the book, but the dialogue is witty and gives the cast so much to work with. I love when Elle's friend Serena, upon hearing her plan, offers the helpful 'I know you're upset about this, but can't you just take a Percocet?' Few cinematic moments have had the impact of Elle proving that Chutney (Linda Cardellini) murdered her father through her knowledge of how to set a perm. What a great sentence to write. However, the film's best moment comes when Elle rumbles the defence's star witness as a homosexual, unravelling their alibi: 'Don't stomp your little last-season Prada shoes at me,'Thesehoney.'aren't last season…He's gay! Enrique is gay!'
HAPPY PEOPLE JUST DON'T SHOOT THEIR HUSBANDS, THEY JUST DON'T
An inspiration to women and, let's face it, gay men, for over twenty years, Elle Woods dispels any notion that women can only adhere to the standards placed upon them by society, and that femininity is a weakness, or something to belittle. It proves to be her biggest strength, alongside her focus and grit. I personally know someone who became a lawyer because of Elle Woods, despite many obstacles that stood in her way: few characters have that gravitas. Whether you are a fresher setting out on your first foray into student life, or a not-so-fresher in need of a pep talk from the most stylish lawyer the US judicial system has ever seen, Legally Blonde has the power to motivate you into working hard, achieving your goals, and picking up dropped items seductively in the face of adversity.
The programming of our pre-extinction era human brains means that we spot lazy correlations and presume there's a related causation. You know: the thought that if you like lots of krautrock bands, there must be something innate or structural about the environment that created these bands that aligns with either your own formative environments or your individual personality.
To a neutral, long-term observer, it may appear as though we harbour some sort of Icelandic fetish within these glossy pages. Despite the country's population being slightly smaller than the combined headcounts of Aberdeen and Dundee, we seem to repeatedly feature young Icelandic artists of varying stylistic hues.
Ultraflex come at things from a decidedly and unashamedly pop-loving angle. Their debut album, Visions of Ultraflex, was a mash of Italodisco and hummable harmonies presented with tongues firmly in cheek. Arguably, it was the archly observed humour which set it apart. Formed of the pairing of Farao and Special-K (otherwise known as Kari Kamrud Jahnsen and Katrín Helga Andrésdóttir), the debut channelled t.A.T.u. minus the Trevor Horn production, the lack of autonomy, and the questionably titillating public image.
On the other hand, it's perfectly possible that a range of different artists with their own life experiences and musical personalities all just happen to have been born on one island, and the fact that they're being lumped together through some sort of geographical preconception says more about you or, indeed, any person who thought starting a lengthy music review in this ridiculous manner was a good idea.
How about you rethink trying to fit things around your established cultural stereotypes, eh? Think and suck on that, so-called music-writey man.
Track:byTrackUltraflexWellnessInfinite
snackmag.co.uk @snackmag
Infinite Wellness keeps the positional relationship of cheeks and tongues intact but adds an eclecticism and relative wisdom, embodied in the opening track and lead single 'Relax'.
Infinite Wellness is out 7th October via Street Pulse credit: Douglas Dare
Five of the eight songs on here have already been released as singles; the latest is 'Under The Spell' and it's the album's highlight. Electro-influenced verses with a chilled, broken rhythm explode into a joyous singalong chorus. Album closer 'Run' clocks in under two minutes, but belies its short runtime by squeezing in so many competing synth noises over its relatively abrasive snare sound that it acts as a falsely epic sign-off.
Almost as a counterpoint to the rising tempos of the first three tracks, 'Melting Away' is a slower paced, introspective effort that sounds like it was written in a quiet bedroom rather than a studio.
Infinite Wellness is the sound of two souls finding their feet and expressing themselves with more affirmative confidence than they've let the world see thus far. They have set themselves apart from their compatriots, mostly by just being themselves. Hang on. It says here that one of them is Norwegian. That completely blows apart the earlier attempts to group them clumsily with other Icelandic acts. In fact, it really does make a mockery of someone going to the extent of creating a spreadsheet of Scottish conurbations to figure out which combo of them added up most closely to that of Iceland. This narrative disservice to Ultraflex could provide a lesson worth learning, though. Don't let your eyes, preconceptions, and urge to put people in little boxes hamper the ability of your ears to just process the sound of two intertwining talents producing smart, danceable pop music.
Photo
Page 51
Music by Stephen McColgan
'Rhodos' is a dancefloor banger both in manner and as subject matter. There's even a breakdown with some background people-talking-in-a-club ambience. On first listen, I misheard the lyric 'liquor straight into your mouth' as 'gonna castrate your mouth' and I secretly hope they change to this much more aggressive version when playing live.
Stabby synth bass notes with almost no sustain on them form the core of the song's identity, but it's the melodic pads that use the four-and-a-half minutes to take the song on a journey. Rich, uplifting pads mutate slowly into droning, dream-inducing lasers of 'Baby'uncertainty.isbathed in the type of fantasy chimes that became popular sometime in late 1987 and have never really left us. There's something concurrently earnest and winking about the delivery of the lines 'I see you / Across the room / And you're not looking at me / I'm gonna fix that / I'm gonna sneak into your peripheral vision' that sums up the band's mixture of cheek and intent. 'Mi Vuoi' features the fantastically named Kuntessa, has a rhythm like a galloping train, and would comfortably be mixed in or out of almost any record being played just after 1am. The mix is teaming with elements. Strings, steel drums, vocal harmonies, and a range of synth sounds from fizzing to burping to triumphant to phasing seemingly fight for the listener's attention. The solo section sounds like a saxophone and even this doesn't feel like too much. This is the sound of too much fabulousness going on in the one postal district where the law explicitly states that no limits should be placed on fabulousness.
'Ultrasex' is the soundtrack to an ad for a holiday company in the waiting. Blissfully paced, with varied elements popping in and out, its sexiness is mainly generated by a wailing guitar that is thankfully mixed at the right volume rather than dominating the rest of the sonic palette.
MAGGIE O'FARRELL
DAVID KEENAN
Industry of Magic & Light is out on 25th August 2022, published by White Rabbit Books Keira Brown Book: The Marriage Portrait
The inventory covers everything from poetry chapbooks, record reviews, bicycle repair kits, opened Vosene bottles, and mysterious cassette recordings, giving us a flavour of the times before we are taken to Afghanistan and Berlin. Keenan certainly knows how to transform Airdrie into a psychedelic utopia, heightening our senses for the tale, and opening our minds to the pushed boundaries of this novel. Magic and Light seem to be at the forefront of Airdrie for these young hippies, and Keenan squashes any preconceptions of the lives we bear witness to in this small Scottish town.
After her success with Hamnet, Edinburghbased author Maggie O'Farrell has made another magnificent dive into writing historical fiction, focusing this time on Lucrezia di Cosimo de' Medici and the suspicious circumstances surrounding her death. The Marriage Portrait centres around Lucrezia, third daughter of Cosimo de' Medici. She is conceived during thoughts of the wilderness, which superstitiously implies that she'll become a feral female, and not disposed to humour her father's pride. Left to wander the palazzo at will, she wonders at its treasures and observes its clandestine workings. She is invisible to many within the family until her older sister dies on the eve of her marriage to Alfonso d'Este, heir to the Duke of Ferrara, Modena and Reggio. In a twist of fate, Lucrezia is expected to step into her sister's shoes at the age of only fifteen.
The prequel to Keenan's debut Airdrie-based novel, This is Memorial Device, Industry of Magic & Light brings us back to the same place – Airdrie in the 1960s and early 70s –and consists of two parts. Firstly, we are given an inventory of the items strewn around a hippy caravan, and the anecdotes that relate to these items. Secondly, we are then given more of a conventional narrative, told through a tarot reading via characters Adam and Suzy: none of which is the standard third person convention with an arc and clear structure, I may add. Industry of Magic & Light is kept to a similar stream of consciousness style as that of Keenan's earlier work, but lures us into the surreal and surreptitious world of Airdrie. Aside from Keenan's work, it's not often we hear about Airdrie in fiction. The novel focuses on a group of hippies (it is the Sixties) running their own psychedelic light show. As mentioned, it's told in two halves, the first being in the form of an inventory of the contents of a caravan abandoned by one of the hippies and the second in the form of a tarot reading. As I said, it has an unconventional structure, and if you feel you get the full telling of a story here, I would be very surprised. It's more a novel that directly channels Airdrie's 1960s, a love letter to the optimistic possibilities of that decade, even in small dreary Scottish towns. There is a heightened utopia on display for all to read here, as we hear about many improbabilities for Airdrie in the 60s. But equally, why couldn't the young people of this town be open to the same possibilities as the rest of those who experienced the psyche moments of the decade?
snackmag.co.uk @snackmag
Book: Industry of Magic & Light
Jonny Stone
The Marriage Portrait is out on 30 August, published by Tinder Press Keira Brown
It is refreshing to see both a story unfold in SNACK's very own Shawlands and a queer romance not drenched in angst and agony. Too often such stories are mired in misery, so one with brevity, such as Love Charade, is a welcome change of pace. The premise of the novel is original and lends itself to the couple's more conflicted moments, and works well.
ALLIE MCDERMID
Love Charade is perfect for anyone (especially our Shawlands locals) eager to indulge in a heartfelt queer romance; one that can thaw even the coldest cynic's heart.
Book: Love Charade Glasgow-based writer Allie McDermid releases Love Charade, the first in her Lovefest trilogy of romance novels featuring lesbian love stories.
One of our protagonists, Holly, has returned to Glasgow following a series of personal and professional disasters in London. Dejected and working for her parents, her hesitant return coincides with Shawlands' inaugural Lovefest event. We also meet Jen, the owner of a neighbouring cocktail shop that is barely breaking even. Holly reluctantly volunteers to participate in Lovefest's main event – a contest to find the most successful and social mediasavvy new couple – and stumbles upon Jen following a murky meet-cute. The coveted cash prize inspires the women to fake a romance to win the money, but naturally, the course of true love never did run smooth.
As Lucrezia sits for a painting, preserving her image for centuries to come, it's evident that her duty is to preserve the Ferrara legacy. This opens the door to many questions, posed with the panache and style that O'Farrell delivers time after time. Pondering, with a prose delightfully building Lucrezia vividly in our minds, this novel is an epic trek through the mind of the adolescent as she navigates her new role. Exploring the possibility of the Duke's role in Lucrezia's death while striving to give a sense of place to 1560s Florence, O'Farrell ambitiously navigates issues faced by wild women during a time when it was less kind to be so. She paints a picture undoubtedly more effective than the portrait of Lucrezia all those years ago: one that will last for years to come.
Love Charade also boasts a charming set of supporting characters. At times it feels the novel relies too heavily on omniscient narration, and the protagonists could perhaps be more distinct to avoid their stories blending too closely, but the plot has enough dramatic pivots and ample heart to overlook this. There are elements that seem authentic in the plot, such as the trepidation seen in Jen and Holly as they navigate the beginning of their relationship. There are moments, perhaps, where this trepidation veers too close to adolescent, 'first-time' romance, which would work if we did not know each character had been around the block, one recovering from a long-term relationship break up. But then, this is the first entry of three: maybe the next instalment will present a couple at different stages of their lives, contrasting Holly and Jen's experience starkly.
review@snackmag.co.uk Page 53
A gentle nudge is often far more effective than a shove in the back, and twins Rachael and Paul Swinton have an intricate understanding of the subtleties of persuasion. On their latest single, the Glaswegian duo gently remind us of what makes them so unique. Haunted guitar strums and ethereal harmonics provide a hypnotic loop of gentle escapism, and without warning 'Low Sun' creeps up to envelop you in its wistful euphoria.
Single: Low Sun
snackmag.co.uk @snackmag
Man At Sea is about the often complex bonds between people, but is also about memories, and how loss and the passing of time can make them not only unreliable, but often damaging. It is a magnificently moody novel, but never miserable. It's almost designed to make you reflect on your own past and reassess it, and interrogate the hold these memories may have over you. Bell's previous novels, So It Is and The Busker, are both excellent reads, but this time round he has written something rather special.
Book: Man at Sea
Liam Bell's Man At Sea is published with Fly on the Wall Press Alistair Braidwood
LIAM BELL Bell manages to get inside his characters as few do. He understands what motivates their actions, and relays that to readers in a recognisable and very human way. As their situations change, so do their thoughts and beliefs; a mix of hopelessness and hope.
'Low Sun' was released 16th August Craig Howieson CLOTH
Liam Bell's latest novel, Man At Sea, is a graceful piece of writing which moves you almost imperceptibly as you read. The prologue sets the tone: moving between 1941 and 1961, we follow the stories of young Joe Zarb in wartime Malta and, 20 years on, nurse Beth Blanch and her former patient Stuart Mallinson. Beth struggles to move on in her life, haunted by thoughts of her late husband Victor and unable to properly mourn as she can't shake the feeling he may still be alive. She believes that meeting her stepson, the aforementioned Joe, may help her find answers to unknown questions. Stuart agrees to accompany Beth, as he also has unfinished business in Malta – looking to take vengeance on those he believes were involved with his plane catching fire and the terrible injuries he was left with as a result. But he has another reason: he wants to be with Beth, even if his feelings turn out to be unrequited.
Despite exploding into a grand-slam-chasing indie rock anthem, its humble intro and Alasdair Mackenzie's soberingly direct lyrics lend it an understated intimacy. That, coupled with the tracks' wrong-footing electro clashes and wonky synth chimes, make it the perfect soundtrack to summer's last embrace.
SANTIGOLD
IBRINA Single: honest g Scuffed trainers, jumpers for goalposts, and young loves with hands entwined. There is an indisputable pang of nostalgia attached to 'honest g'.
As part of a project marking 60 years of Jamaican independence, singer songwriter iBrina brought an international group of musicians together to make a song that speaks of resilience and determination against adversity. Balearic guitar from Gregory Emonet, Michael Leitner's Balkan strings and Toti Denaro's Afro-Cuban rhythms underpin a soulful, resolute vocal performance that's ready to take on the world.
OckenfelsFrankcredit:Photo review@snackmag.co.uk
'honest g' was released 10th August
Single: Shake 'Shake' opens with a bouncy, light-footed groove. Santigold's vocals are simultaneously vulnerable and soft while being powerful and urgent. Thrust to the forefront of the mix, the echoing vocals are connected to the past while holding tightly onto hope through hardship – much like Santigold clutching her tambourine in the music video. Running at only 1:43, this is an energetic and enjoyable track which demonstrates some of the spectacular potential to be released in her upcoming album, High Priestess.
'Shake' is out now Zeo Fawcett
Page 55
Craig Howieson
Single: Be Ready
LOW LIGHT LISTENING LOUNGE
'Be Ready' is out on 26th August
Chris Queen
The clanging and spiky 'Test' is the EP's punkiest number, sure to spark a riot during live shows.
Where the Trombone Slides, the debut album by Edinburgh-based singer Hailey Beavis.
snackmag.co.uk @snackmag
HER.PICTURE
HAILEY BEAVIS
Single: I'm Still Here
Single: Crow Graced with celestial guitar and raw, mournful strings, 'Crow' is the lead single for I'll Put You
Following the release of their fearless debut single 'The Nature of It', Glasgow alt-rock outfit her. picture deliver another stirring, enigmatic taste of their upcoming EP. A reworking of one of the band's first compositions, 'I'm Still Here' is coyer and more elusive than their debut. Its softly glowing guitar riff, ghostly electronics, and spellbinding vocals lead tantalisingly into a rapturous crescendo.
'I'm Still Here' is out now Zoë White
Her first song written after leaving an unhappy partnership with an exploitative studio owner, 'Crow's bending notes strain against the melody, conveying Beavis's feeling of being 'the wrong type of animal altogether'.
Zoë White Single: For Sure Pounding into your speakers with a 909 bass kick and building quickly into a squelchy polyrhythmic swoop, the latest release from the Edinburghbased DJ pulls 80s Detroit warehouses and 90s Bristol Big Beat into a sweaty dance floor filler.
Every song has a dash of spirit and anger, but it's here that dislike boils over into fury, and frankly, musically, that's always a welcome situation.
SWEET PHILLY
'Honestly' is slightly less sweet but just as laden with kicks, and Closer 'Hated You First' has the overdramatic flourish its title deserves.
Opener 'Lost Without You' is the obvious lead.
'Crow' is out 7th September via OK Pal Records
'For Sure' is out on 26th August on Paradise Palms Chris Queen
The collection is clean and poppy, smiling while dealing with angst, creating a sonic style suited to bigger things. Right now, we all need a bit of escapism, and Dear Diary is a mini-soundtrack fit for TV, films, or if you're a little bit dramatic, your day-to-day life. Dear Diary is out now on LAB Records Andrew Reilly SPYRES
EP: Dear Diary With Dear Diary, Spyres prove they're the band for those who have smashed their phone off a wall but can laugh about it now. The four-track EP is a short collection of melodic music with a bit of bite.
Held together by syncopated house hi-hats and a distorted 'think break', it's sure to be soundtracking a bad decision near you soon.
BECCA
Page 57
Chris Sneddon STARR Album: Almost Home Irish-born, Glasgow-based songwriter Mima Merrow's debut record is an exploration of the many complexities faced when defining home and what it means to us. More than that, the album highlights the tussle between the people we have to be, and the people we long to be. It is the auditory accompaniment to the lull felt by many at the end of a long day working a job they hate, waiting for their real life to begin. Merrow provides a second wind in the sails, and trussed up in almost every track on this record is a moment of levity sorely missing in much alt-folk music these days. Whether that be the squelchy programming and luscious woodwind of the title track, the rapid nursery rhyme vibe that runs through 'Trees', or the euphoric realtility of the spoken word track 'Secret Codes', Merrow never misses an opportunity to balance the scales between hope and hopelessness. Sharing Kathryn Joseph's skills for breaking down walls with just a piano and voice and marrying them with Bon Iver's pursuit of what lies beyond the expected realm of folk music, Almost Home is a quietly special place. One that allows dreams of a happier, more settled self to become reality.
Craig Howieson
Album: Speak No Evil Scottish hip-hop is a divisive genre, with many listeners actively turned off by the undisguised Scottish accent. It's an aspersion I've never been on board with, and personally, that audible Scottish twang is a welcome departure from the cookiecutter transatlantic accents floating around these days. So, is there an artist out there that can end this weird stigma and prove to the masses that Scottish hip-hop is worth taking seriously? Step forward, Becca Starr. On her debut album, Speak No Evil, the Glasgowbased multi-instrumentalist, singer, and rapper delivers her own special blend of hip-hop, soul, and R&B, loaded with passion, personality, honesty, and wit. The captivating opening track 'Intro (Warm Up)' introduces us to Becca's character in an unusual way, with what's essentially beat poetry backed by a bright, sprightly soundtrack, a combination that, oddly, conjures up visions of the opening scenes of a warm-hearted romcom. That's not to say the album maintains that same feeling throughout and the heavier tone of something like 'ITSDARKUPTHERE' is a direct counterpoint to that opening optimism. There's a tonne of diversity to the instrumentals, from aching keyboards ('I Forgot'), tribal pipes ('Tides'), lilting piano ('Fear of Death') and brooding strings ('ITSDARKUPTHERE') to 8-bit electronics and nu metal-esque guitars ('First Step'). The vocals are impressive too, and in the three-song run of 'I Forgot', 'Tides' and 'Fear of Death' especially, Becca shows off an accomplished flow alongside a soulful singing style that really takes off in those bigger moments. In short, Speak No Evil is a superb album that deserves everyone's attention. Speak No Evil is out now on In Black Records
MIMA MERROW
HELLO@SNACKMAG.CO.UKLONGLISTADVERTISEHERE
Almost Home is out 23rd September
review@snackmag.co.uk
snackmag.co.uk @snackmag
The clicks and scratches of Doxil's 'Disco' building to a dark and smoky swoop of strings, the squelchy sub-aquatic bass of cCmndhr, or the pounding techno of Boom Merchant's 'Back to 44' all bear the DNA of sets that have echoed around red bricks and tin roofs. Bricolage have always put music over genre and this compilation is no exception, with straight-up techno and drum & bass tracks rubbing shoulders with more esoteric and less easily categorised musical experiments from artists like Synda Sova and No Arrival, as well as a mysterious 'secret artist' closing out the compilation. The title 'Working Memory' is a reference to the idea that the brain can only consistently hold seven items at a time: this compilation shows a brimming surplus of ideas that should keep the label producing exciting releases on their own terms for as long as they want to keep it up. Working Memory is available for pre-order now.
Now streaming on Amazon Prime, Dreaded Light is a Scottish psychodrama based on a true story with horror and supernatural elements. Despite a low budget, the film has an authenticity to its approach that creates a low key impact, and places it alongside other efforts in the genre such as The Machinist.
BRICOLAGE
The film depicts a bereaved father and daughter (Michelle), and a psychic medium who tries to help them. There are strong performances in all three roles, especially Rachel Flynn as Michelle, and the picture convincingly tells a story that is mostly free from cliché.
Seven years seems simultaneously too long and too short for Bricolage to be marking an anniversary: the enigmatic Glasgow electronic music label are consistently producing fresh and exciting artists, yet have embedded themselves so firmly in the musical make-up of the city that it seems they've always been here. Some of their earliest collaborators appear on this album: Steve Hadfield with the jittery and polyrhythmic 'Facts, Schmacts' and the popping, organic 'Algaerythm' from Fragile X, who appeared on their first release way back in the distant past of 2015. This is a wholeheartedly urban album – not in the euphemistic sense beloved of radio programmers. It's more that it feels like music for cities: for dark walks on rain-slicked streets, motorway underpasses, and night buses. It feels at times like this is music born of the city sprawl, embedded in the Glasgow underground. The bassy drones and snatches of field recordings in 'Skylab' echo the early days of dubstep when that meant Benga and Burial in Brixton, not neon-masked Coachella sets.
DREADED LIGHT
Album: Working Memory
Chris Queen Film
Film Since John Wick landed in 2014, many talented film-makers have exploded into the Hollywood action genre. Some of these, not least John Wick director Chad Stahelski, come from a background in stunt work. They're all hungry to deliver hardcore action influenced by Asian countries, like Hong Kong. Before the superfan in me goes off on one about that particular territory's contribution to the genre, let's get to the movie this review is about: Nobody. Riding on the coat-tails of the John Wick trilogy's success, the film has a similar set-up, so no points for originality. What it does introduce is a powerhouse performance from Bob Odenkirk, star of the wildly popular Better Call Saul, action filmmaking so on-point that you feel every blow and gunshot, and a protagonist to really root for. Hutch (Odenkirk) is a construction worker with a wife and two kids, who lives a seemingly monotonous, nine-to-five existence. His domestic bubble is burst by two robbers who break into their home, and while his teenage son tries to physically deal with them, Hutch doesn't intervene and the robbers escape. When he realises the robbers have stolen his daughter's kitty cat bracelet, Hutch's violent past rears its ugly head.
NOBODY
review@snackmag.co.uk Page 59
An encounter with thugs on a bus results in his hospitalising a psychotic gangster's son, and his father begins looking for Hutch's head… Personally, I invested a lot in Hutch's character. At first unhappy with his routine existence and becoming estranged from his wife, then revealing his ability with his fists and firearms, and finally wisecracking his way to the conclusion, the character is well-written despite the big leaps in Ofbehaviour.coursethis would be nothing without the ability of Odenkirk to communicate vulnerability with violence bubbling under the surface, and when that first fight kicks in you just know the adrenaline will flow. Thankfully, the combat is tight, brutal, and inventive, and Odenkirk performs the majority of it himself. As the action amps up in the second half, things take a welcome diversion into over-the-top territory. Be warned, though: this tonal shift may be jarring to many viewers, especially those unused to 80s Hong Kong cinema.
The first half is relatively believable and realistically acted, with the approach to action similarly handled. Come the second half, Nobody explodes into a vast ocean of energy, with car chases, martial artistry and gunfights that don't let up till the credits.
The gunplay is right up there with Hong Kong's own directorial master of cinematic mayhem John Woo, and there are a few references to his films thrown in for good measure. If you want to see Christopher Lloyd, playing Odenkirk's father, in a dressing gown blasting goons with a shotgun in slow motion, here's the film for you. Nobody is available to stream on various platforms now I connected with the narrative and characters on a deep level, having had some similar experiences. The folky soundtrack by cult Scottish band BMX Bandits adds to a moody, ominous atmosphere. It's great to see a film such as this made on Scottish shores, and while not for everyone, it may reward the viewer who has an open mind and likes something from the left field. Dreaded Light is now streaming on Amazon Video UK & US with a limited theatrical tour in Scotland planned Martin Sandison
SNACK.
Kamora are one such act. They've had singles dating back to 2019, a different world, but they're still to lay a notable footprint in the local music scene. And yet, on 'Feel Alive', you'd be forgiven for thinking they were dealing with main stage crowds and demanding audiences. The backing vocals, the 'everyman' lyrics and the clean-with-aslightly-dirty-underside production hark at a band who think they're ready for the big time. They're not there yet, but on the basis of this song, no one should rush to bet against them.
snackmag.co.uk @snackmag
Which is good. Scottish bands have been slightly embarrassed about showing ambition or acting professionally for far too long. If that's what you are, fine, but it feels like there are acts that want to be huge, emulating their heroes. Good luck to the acts aiming for the stars; in these desperate times, we all need some escapism and dreams, so why not?
September. Students. That's about the gist of the magazine this month, and as today's students are unaware of Paul Calf, we don't have a suitable opening reference. We might as well crack on with your musical round-up. Given the album isn't far away, we're not going to overload you with Poster Paints content just yet. That said, 'Circus Moving On' is worth checking out. It's been a live favourite at their shows, and while it's restrained, it's a bit epic. It's sure to burrow into your mind, popping to the forefront of your thoughts when you're just about to drop off to
Forsleep.something jauntier, walk this way, where Maxwell Weaver serves 'The Disconnect Between', a track we're pleased to say is Euros Childs-esque, which is a big compliment. Keyboards, quirkiness, and a meandering story are a great combination, and the teamwork makes the dream work right here! One thing we've noticed with the many new bands bursting onto the scene of late, and you're free to judge whether this is a good or bad thing, is that new Scottish artists across a broad range of genres have lofty ambitions, reaching for the stars. And by that, we probably mean the ceiling, dressing room, and outdoor décor of the Barrowlands.
CentrismEcocredit:Image BITS
SNACK
SNACK
by Andrew Reilly Page 61 RobinsonFinncredit:Artwork
'Good Girls' by Lou McLean is a rather poignant track, scored with strings and a breezy vocal that distract you from the serious message detailed in the story, notably the dangers women face in everyday life. Good pop songs often work on a couple of levels, and Lou has served up a fine example of the genre here. The artist is on a bit of a roll now. Bits
'Heather' by Lloyd's House is great: a forward step that retains the pop sensibilities but wraps it in something more glamorous. 'Calculated' by Dylan Wilson is a bit punk by numbers, but as long as those numbers are 1,2,3,4, it's okay in our book. It does the job. Midnight Ambulance make a swift return to SNACK Bits with 'Stained Cotton', a song which steps through the genres faster than this writer tearing through Soundcloud pages on magazine deadline day. The folky intro quickly makes way to darker climes, where the paranoid land between rock and metal lies. With the outro bookending the song, they've cast a spell on us, and let's hope for more from the duo before the end of the year. And there's no other way we're ending this column than with the Origins EP from Arkley. A song called 'Back 2 Love (House 89)' gets to the point faster than any review could, and if the title piques your interest, you'll not be disappointed. To be fair, the other titles, 'All I Got Is Love' and 'Burnin' (138 Energy Mix)', also wear their hearts on their sleeves. The middle track is a bit garage, but it's the latter that fires your early 90s rave dreams to life and surely puts a smile on your face.
That's all for this month: stay good, September Gurls, and we'll see you in October! Of course, some acts like this are rubbish, but the editor moans if they're mentioned, so let's leave it at Andthat.we should, because there is a thriving hotbed of talent in Scotland right now. Alexander Romance and 'Ghost of the Romance Past' serves more romance than this column has seen in years, but as songs go, it's a moody little number in an understated pop way. If you like reserved pieces with a stepping shuffle, stick it on a playlist. Majesty Palm are another Scottish act serving up mature and measured pop, and 'Side Eye' has the disdain for those around it that you'd hope for with that title. They were a support act at King Tuts in August, and if this track is anything to go by, they'll be higher up the bill on their return.
@snackmag
LOVE PART II
KITCHEN (AFTER ELLA RISBRIDGER)
Naomi Head I've met many loves in the kitchen at parties But I don't go to parties with strangers anymore. I no longer identify the best people in the room I don't corral them with charm and kitchen secrets. I don't debrief with the kettle on now, There's no toast ready to soak up the gossip. My kitchen walls don't echo with what did you says or did you see hims. No more they went home togethers There was a last time and it was good. I still miss late-night pots of tea in Beijing, I miss it more than spilling secrets But most of all, I still miss my flatmate and I standing on the cold tiles In the light of the fridge Drinking tea and fitting words around sneaky spoons of peanut butter Because we knew those stolen morsels had a magic that faded away by the time they reached the table.