ANNUAL JAZZ FESTIVAL & CRUISE GUIDE
SEABREEZE JAZZ FESTIVAL
The 24th annual Panama City Beach extravaganza hits record early sellout
LINDSEY WEBSTER
The emergence of a brilliant smooth jazz star
REMEMBERING BOBBY CALDWELL
Hit-maker, singer, actor, songwriter leaves a superstar legacy
Angeleno trio brings their party vibe and dynamic vocal interplay to the Seabreeze Jazz Festival
Photo: Erin Blair Studio
APAULO PRODUCTIONS SUMMER EVENTS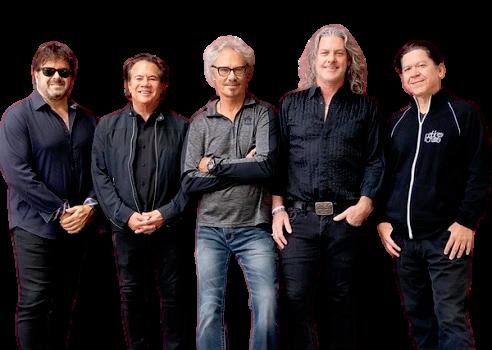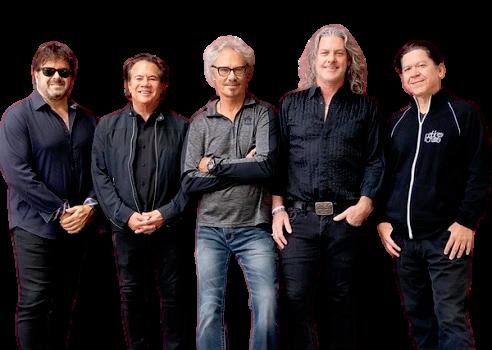 San Diego Allstars Patrick Yandall, Darryl Williams, Darryl Walker, Kevin Flournoy & Special guest vocalist Live Live from from LaCosta LaCosta Brought to you by Nuvision Credit Union, Payne Pest Management and Omni Lacosta Resort shows start shows start shows at 7:30 pm at 7:30 pm pm Michael Paulo & Hawaiian Legend Brother Noland W/ special guest June Kuramoto Brian Simpson & Jackiem Joyner David Benoit with vocalist Spencer Day & special guest Michael Paulo For more info & tickets For more info & tickets www.livefromlacosta.com May 6th June 10th June 17th July 15th august 5th august 19th
4 | SMOOTH JAZZ NEWS
APRIL/MAY 2023 | 5
6 | SMOOTH JAZZ NEWS FULL WEEKEND SERIES TICKETS AND THURSDAY UNPLUGGED ON SALE NOW SINGLE DAY TICKETS ON SALE MEMORIAL DAY WEEKEND FOR FULL ARTIST LINE-UP, TICKETS & LINKS FOR BOAT/HOTELS WWW.JAZZTRAX.COM ï 866-TRAX TIX OCTOBER'S 36 th ANNUAL CATALINA ISLAND JAZZTRAX FESTIVAL
JESSE COOK MINDI ABAIR KEIKO MATSUI Chris Walker's Musical Tribute to Al Jarreau, Acoustic Alchemy, Braxton Brothers, Eric Darius, Bob James, Rebecca Jade, Kilauea, Kayla Waters, Rob Tardik, The Jazz Holdouts, Lemek & Quintin Gerard W., Ronnie Laws, And More Still To Be Announced! OPENING WEEKEND OCT. 12-15 | CLOSING WEEKEND OCT. 19-22
BONEY JAMES SERGIO MENDES GERALD ALBRIGHT
APRIL/MAY 2023 | 7 Presented by Rainbow Promotions, LLC 5TH ANNUAL All acts and times are subject to change without prior notice. PLUS MANY MORE!
JUNE 24-25 The Rady Shell at Jacobs Park | 222 Marina Park Way | San Diego, CA 92101 TICKETS AND INFORMATION 562-424-0013 • www.sandiegosmoothjazzfestival.com #SDSmoothJazzFest HOSTED BY ERIC DARIUS
Funk, Soul
Photo Courtesy of the San Diego Symphony
Rebecca Jade Michael Franks RnR featuring Richard Elliot & Rick Braun
Jazz,
featuring Jeff Lorber, Everette Harp and Paul Jackson Jr.
Publisher and Managing Editor
Melanie Maxwell
Operations & Distribution Manager
Craig Collier
Copy Editors
JoAnn Armke
Paula Fitzgerald
Barbara Knox
Brad Sondak
Contributor
Ken Capobianco
Graphic Design
Gina Mancini
Contributing Photographers
Josh Adams
Greg Allen
Pat Benter
Jim Clark
Michael Cyra
Describe The Fauna
Erin Blair Studio
Patrick McKenzie
Raj Naik
Chase Pierson
Amy Spangler
Natasha Strombergs
Franco Vogt
Smooth Jazz News
5519 Clairemont Mesa Blvd., #134 San Diego, CA 92117
858-541-1919
smoothjazznews@aol.com
www.smoothjazznews.com
We will publish five issues of Smooth Jazz News in 2023: February-March, April-May, June-July, August-September and October-November-December.
The publisher assumes no responsibility for claims or actions of its advertisers. Opinions expressed herein are not necessarily those of the publisher, staff or advertisers. No portion of this publication may be reproduced in any form without prior written permission from the publisher.
©2023, Smooth Jazz News | All rights reserved
Smooth-Jazz News/123513291125001
@SmoothJazzNews