Back

12 yearS Sla ney News Issue 154 – March 2023 Tel: 053 9138992. Mobile: 087 2994988 Email: ken@kenscomputerclinic.com Computer & Laptop Sales & Repairs IT Services & Website Design KAVANAGH'S GARAGE Auto Maintenance & Repairs – Diagnostics – Pre-NCT and DOE Tests – Clutches, Brakes, etc – Breakdown Assistance ISLAND ROAD, ENNISCORTHY 053-9233601, 086-2457664 DUFFRY HILL, ENNISCORTHY. T: (053) 9234660. Haven Kavanagh's Pharmacy Pharmaton Vitality 11 100s with 30 capsules FREE Joseph and the Amazing Technicolour Dreamcoat will be staged in Oylegate Community Centre for four nights: Wednesday 22nd, Thursday 23rd, Friday 24th and Saturday 25th at 8pm. Tickets €12 for adults and €6 for primary school children. Bookings: 053 9138192 or 087 9552727.
row: Rhian Fitzgerald, Grace and Ella Barry. Front row: Rachel Woodbyrne and Emma Kiely. Bio-Kult Range Buy 1 Get 1 HALF PRICE
If you suffer from lack of sleep due to ongoing health issues, such as back or body pain, twisting and turning at night, age related etc. or if you just want to spend your money sensibly on a high quality mattress, then we can help to eliminate the guesswork in making such an important decision.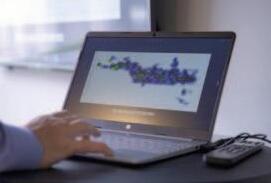 We would be delighted to receive stories and photos from our readers around the county. If you have anything you'd like us to share, please email slaneynews@gmail.com and we will do our best to include as many photos and stories as possible.
SlaNey adS 3rd March 2023 - Page 3 Contents of this issue of Slaney News... News page 4 Leisure & Lifestyle page 50 Arts page 82 Food & Drink page 86 Business & Finance page 92 Pets page 98 Motoring page 100 Sport page 104 History & Heritage page 114 Environment page 122
A family-owned Wexford company providing you with a reliable and quality service since 1988  Ask about our Easy Pay Budget Plan  All Major Credit & Laser Cards Accepted Delivering Kerosene, Diesel, Gas Oil, Agri Diesel to homes, farms and businesses all around Co. Wexford. TEL: 053-9255219 - RATHNURE - ENNISCORTHY PAT MURPHY OIL LTD.
Welcome to the March issue of Slaney News.
The local news in recent days has been dominated by the recent fire in Wexford General Hospital leading to what has been described as the biggest evacuation in the history of the health service in this country with up to 100 ambulances from all around Ireland involved in transporting patients to alternative hospitals nationwide. Miraculously nobody was in jured in the fire incident itself or in its aftermath.
A small number of patients remain in the fire-damaged hospital. Maternity services reopened there on Friday morning. Outpatient activity will recommence from this coming Monday. The ED (Emergency Dept) remains closed, and is likely to remain so for a couple of more weeks. Other areas of the hospital will reopen on a phased basis depending on how quickly essential services like medical gasses, oxygen, etc can be restored.
Significant damage has been caused to the hospital not only by the fire itself but also by smoke and water. Assessors and technical experts are still working on the site to establish how the fire started and the exact extent of the damage.
Hospital management and staff and emergency services, statutory and voluntary, have all played an immense role in handling this unprecedented situation, and deserve huge credit. For patients or families who have any concerns, Wexford General Hospital has a helpline on 0539153012.
Check out the Slaney News Facebook page for regular updates.
If you have any news or photos you'd like us to share in the Slaney News, please email them to slaneynews@gmail.com and we will do our best to include as much as possible. Also, please let us know what you think about our new format. Telephone: 087-2403310, slaneynews@gmail.com or message us through our Facebook page, 'Slaney News', which now has over 10,500 Followers. And, of course, if you like our new online format please spread the word so we can grow our online readership. Thank you
– Frank Corcoran