Sheridan Student Housing Guide (2023-2024)
Your guide to finding the right student living accommodations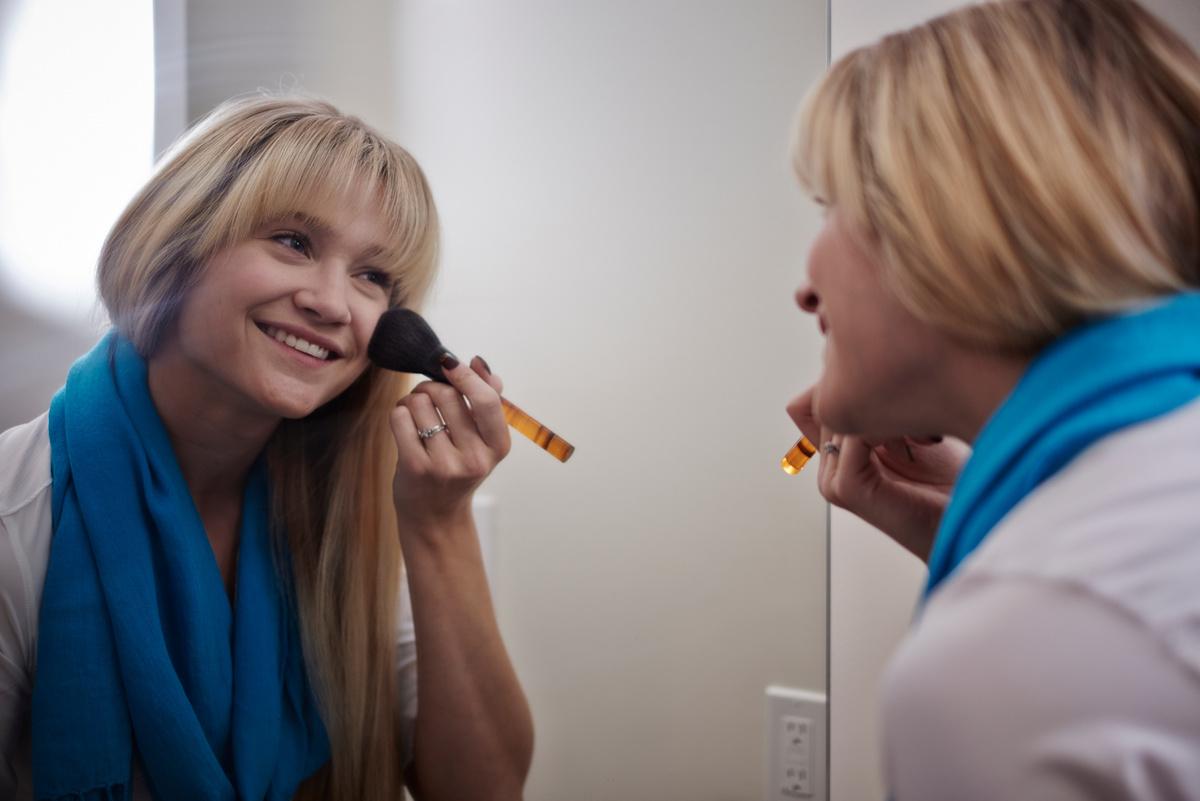 Welcome!
Living in residence on campus or renting off-campus is an exciting part of your student experience! Sheridan campuses reside in vibrant communities, which offer many opportunities to learn, grow and have fun. Whether you are a first-time renter or someone with rental experience, there are many things to keep in mind while you are looking for a place to live.
Finding a new place to call home is important for both personal and academic success. We are here to help you along this journey by providing you with the information you need to find the best student housing.
Not sure where to start? Our guide will help you navigate the housing options Sheridan has to offer.
If you have any questions, please contact us at: askanadvisor@sheridancollege.ca
Maria Lucido Bezely Dean of Students
...........................08
02
03 Finding The Right Place: Where Do I Start?..................06 Living Off-Campus: Places4Students Living Off-Campus: Canada Homestay Network Compare Your Options: What's best for YOU? Living On-Campus: Sheridan Residence ......................04 ...........................09 ............11 ..............13 03 Helpful Links & Resources .........................................14 TABLE OF CONTENTS
Living On-Campus: Sheridan Residence
Residence at Sheridan College combines affordable, modern accommodations with the convenience of on-campus living. Both our Davis Campus (Brampton) and Trafalgar Campus (Oakville) have residence buildings, each offering living and study spaces for students.
The Benefits of Living On-Campus
Choosing to live in a Sheridan Residence brings along many benefits, especially to students who are new to Canada! Living on campus can help alleviate the stress of becoming accustomed to your new surroundings. Sheridan Residence helps ensure easy access to the college campus while allowing you to become familiar with your new home at your own pace
Convenience & Access
Living on Campus means:
No commute
No landlords or signing lengthy leases
Rooms are certified for their safety
You can apply to live in Residence for a specific term
Priority acceptance will be given to first year Sheridan students who apply by March 31st. Subject to availability
Residence Life & Community
Residence Advisors host multiple Residence events throughout the Academic Year which encourages social interaction, community building and educational & personal development
Residence Advisors are available to speak with students and help provide guidance
New to Canada? We host groups that welcome new students to our living community
04
Amenities & Resources
Each suite is fully furnished, has 2 private bedrooms, a kitchenette, bathroom and shared living space
Movie theatre lounge and common kitchens with full sized stoves
Available at the Davis Residence, students can apply to live in a quad occupancy suite; spaces are limited and will be offered to students based on the discretion of Residence Management. Preference will be given to students studying at the Davis or HMC campuses
Our quad occupancy suites feature the same suite type as our standard 2-bedroom suites, but instead of 1 Double Bed in each of the bedrooms, each bedroom will now contain a bunk bed. Each bunk bed will feature a standard Twin XL mattress, a moveable ladder, and a safety rail installed on the top bunk. Each of the two bedrooms in the suite will hold one television, two desks, two chairs, one closet/wardrobe, one dresser, and one under bed storage located under the bottom bunk bed.
Shared amongst the 4 occupants of the suite will be a kitchenette with a microwave, full sized fridge, and a table with seating, along with a shared 3-piece washroom.
Cost Range Update
$8655 2 Bedroom Suite at Davis
$4706 Bunk Bed 2 bedroom Quad Style Suite at Davis
$8960 2 Bedroom Suite at Trafalgar
Residence Fees Incude:
Housing (rent)
Fully Furnished
Located on Campus, steps to the College
Utilities (Internet, Hydro, Water, Gas/Heating)
Full access to Sheridan's Support Services
Full access to Residence Life Programming and Events
Access to Building Facilities (Games Room, Fitness Room*, Common Kitchens, Laundry Rooms, Study Lounges, Movie Lounge and more)
05
Staffed 24/7
On site maintenance
*Trafalgar campus only. No fitness room within the Davis Residence
Safety & Security
Building access is monitored 24 hours a day, 7 days a week by our front desk staff and is controlled though card access only provided to residents
All guests must sign in at the front desk with photo ID
Sounds great! How much is this going to cost me?
2021/2022 Cost range for Residence:
$7,820 - $8,175
$980 - $1,020 / Month
Residence Fees Include:
Housing (Rent)
Utilities (Hydro, Water, Gas/Heating)
Internet
Access to Building Facilities (Games Room, Fitness Rooms, Common Kitchens, Laundry Rooms, Study Lounges, Movie Lounges and more)
Access to housekeeping and maintenance staff
Student
Feedback!
"I have my own bedroom and share a suite with only one other person. I have met lots of new people living in res."
Andrew O. – Former Sheridan residence student
For more information about Residence be sure to visit their dedicated page: Sheridan Residence
06
Finding The Right Place: Where do I Start?
Whether you are a first-time renter or someone with experience renting, there are many things to consider when you're looking for a place to live. This guide was created to help Sheridan students understand the housing options in our community. Here are some helpful tips to get you started!
1. Know Your Budget:
Before you start looking for places to rent, know your budget and what works for you financially. Check out this Student Living Cost Estimate to help you plan out your budget.
2. Location, Location, Location:
Always check the location of your potential renting options using applications like Google Maps. This helps to have a better understanding of the distance from campus, local grocery stores, pharmacies and access to public transportation.
3. Living Situation:
When looking for the right place to live, the Types of Accommodations can make a big difference in cost. A simple way to lower your housing cost is to live with roommates. Rental options can range from shared or private bedrooms in basement or house to condos and apartments.
4. Shop Around:
Make sure to check out a few possible options that could work for you before making your decision. Do your research by comparing different listings to find out what rental suits you best. Take into consideration factors such as location, amenities, lease terms, and proximity to essential services.
5. Be Prepared:
You may need to provide references or a credit check prior to signing a lease. You may also require a co-signer/guarantor if you do not meet the financial requirements.
07
6. Ask Questions:
Talk to your landlord about the unit to seek clarity on items such as rent, key deposit, property maintenance, utilities, parking, repairs and having guests over. Check out this Rental Checklist for more information.
7. Know Your Terms:
Confused about your lease agreement terms? Seek assistance on SSU's Legal Advice page and always view the property before you sign any legal agreement. Watch this video for more information.
8. Record Everything:
Be sure to take pictures and record any damaged property, unsafe living conditions or broken appliances before moving in.
9. Safety First:
Your safety is an important factor to consider and plan for. It's important to be aware of your safety in all situations, including your home This includes ensuring your landlord provides the appropriate fire safety tools. Checkout this Scam Document for more information.
10. Know Your Rights & Responsibilities
Learn about your rights and responsibilities as a student living in the community by reviewing our 'Be A Good Neighbour' guide.
Visit Sheridan Central Student Housing page to see how our on and off-campus housing options will best suit your needs!
08
Living Off-Campus: Places4Students
The Benefits of Living Off-Campus
Living off-campus is an experience for students to learn how to live on their own or with roommates. Although there are a number of online listings on Facebook Marketplace and Kijiji, they may not be what is advertised and could even be a scam! We recommend you use the two platforms that Sheridan has partnered with, Places4Students and Canada Homestay Network. Students can feel comfortable knowing each listing is safe and provides all the details you need to know to make an informed decision.
Places4Students
Sheridan has partnered with Places4Students to provide students with a safe, off-campus housing option.
Easy to Navigate Database
Easy-to-use database with postings organized by campus with details about location, cost, and amenities included.
Free to Use For Students Support
All services are completely FREE for students to use!
Need help navigating and finding listings on Places4Students? No worries, Places4Students has Live Student Support (Toll-Free 1-866-766-0767) or with the 'Help' link on places4students.com.
Search and Find Listings
Need to find a place with a specific price range or distance from campus? Just use the quick search function with the criteria you choose to find listings within your selected parameters!
Team Available
09
CLICKHERE
Post a Sublet
Signed a 12-month lease but only need the room for 8 months during the School Year? Post a sublet for your place, in agreement with your Landlord for however long you need so you don't pay extra rent for a place you may not need!
Roommate Finder
Looking for a roommate with similar interests. Make a post in the Roommate Finder section!
Automated Mapping for Listings
Each listing shows you how far away it is from campus. This includes an estimated drive, walk and bike time!
Sounds great! How much is this going to cost me?
Prices vary for listings on Places4Students depending on the desired living space (alone vs. roommates). If you are looking to cut costs, living with roommates is a great way to lower your monthly rental costs!
2023/2024 Cost range for Renting a Private Room:
$600 - $1200
Some listings may have additional costs that include monthly amenities and key deposits.
Student Feedback!
"Places4Students.com is a great website! It's easy to use and helped me find a place to stay while I studied which was convenient, close to my school and affordable!"
Amber- Student user of Places4Students
10
Living Off-Campus: Canada Homestay Network
Canada Homestay Network
Canada Homestay Networks adds a valuable element to your education experience with opportunities to make lasting memories and friendships, learn practical English, and experience the community and the Canadian way-of-life with the guidance and support of your host family
Hosts are carefully screened and include reference checks, criminal record checks and thorough interviews. Canada Homestay Network's personalized application process helps pair students with an appropriate host
You are never alone! Canada Homestay Network provides students and their hosts with 24/7/365 first-language support.
Economical & Practical
Your homestay hosts will include you in meaningful family time including meals, conversations and excursions Homestay options often include meal plans and amenities such as wifi
Flexibility
The great thing is that you can stay with a family for as little as two months until you find another place to stay or can stay for the full school year!
Safe Personalized Supported
11
CLICKHERE
Simple Registration Process
1. Student Completes Application Click here to start your application and registration process
2. Canada Homestay Network Sends an invoice if the application is received within 2-5 business days
3. Student Submits a Deposit Canada Homestay Network proceeds with matching upon payment (or proof of payment)
4. Canada Homestay Network matches Student to Host
We recommended you apply a minimum of 5 weeks before arrival to explore suitable matches with a host
Sounds great! How much is this going to cost me?
Canada Homestay Network has services and fees depending on the accommodation features you prefer. For more information, be sure to visit the Canada Homestay Network webpage
Oakvile/Mississauga Campus
Brampton Campus
Student Feedback!
"I had an amazing experience in Canada and you made it even better. I always say to my friends that I was lucky to stay with this host family. Thank you so much for cooking different things every day! Thank you for always caring about me and for being nice to me."
Leticia -Student who used Canada Homestay Network
12
Admin Fee (*per payment) B&B $1265 $915 *$75 $1185 $820 *$75 $1355 $1060 *$75 $1425 $1190 *$75 Roomstay Half Board Full Board
Registration, Placement, and Orientation (*one time fee) *$275 *$275 *$275 *$275
Compare Your Options: What's best for YOU?
Davis PER SEMESTER PER MONTH
*Limited
Applications open midFebruary
Priority acceptance will be given to first year Sheridan students who apply by March 31st. Subject to availability
Students may live in residence for a specific term No commute for Davis and Trafalgar
Each suite is fully furnished with 2 private bedrooms, a
kitchenette and a bathroom
Residence Advisors are available to speak with students and help provide guidance when needed
The Residence is staffed 24 hours a day, 7 days a week by our front desk staff
Listings may have additional costs that include monthly amenities and security deposits
APPLICATION DETAILS
Listings available all year long
Additional listings available 1-2 months before each term
MAIN FEATURES
Free to use service that provides safe listings for students
Easy-to-use database with postings organized by campus with details about location, cost, and amenities included
Roommate finder and sublet features built into Places4Students platform Support available to assist if any help is needed
Price is depending on the plan chosen
Select plans include utilities, internet and meals
The application and matching process helps pair students to the right host Process typically takes 1 to 4 weeks
Flexible options allow for long term and short term accommodations with a minimum of 2 months
Provides students and their hosts with 24/7/365 firstlanguage support
13 CLIC HERE
$600 - $1200 STAY NETWORK $915 - $1,425
CLICKHERE CLICKHERE
SHERIDAN RESIDENCE
Davis 2 Bedroom Suite:
PER MONTH
2 Bedroom Quad: Trafalgar 2 Bedroom Suite: $8655 $4706 $8960
Homestay options often include meal plans and amenities like wifi On-going support is provided before and during placement number of Quad suites available at the Davis Residence
112 4 Explore the resources below to help you along your housing search: Sheridan Central Housing Page Places4Students Website Canada Homestay Network Website Sheridan Residence Website Where to look for Housing? Tips for Signing your First Lease VIDEOS RESOURCES Designed by Reem Yafawi (Marketing Management, Class of 2021)
Copyright 2021-2022 Sheridan College